First will be a strawberry shortcake shooter.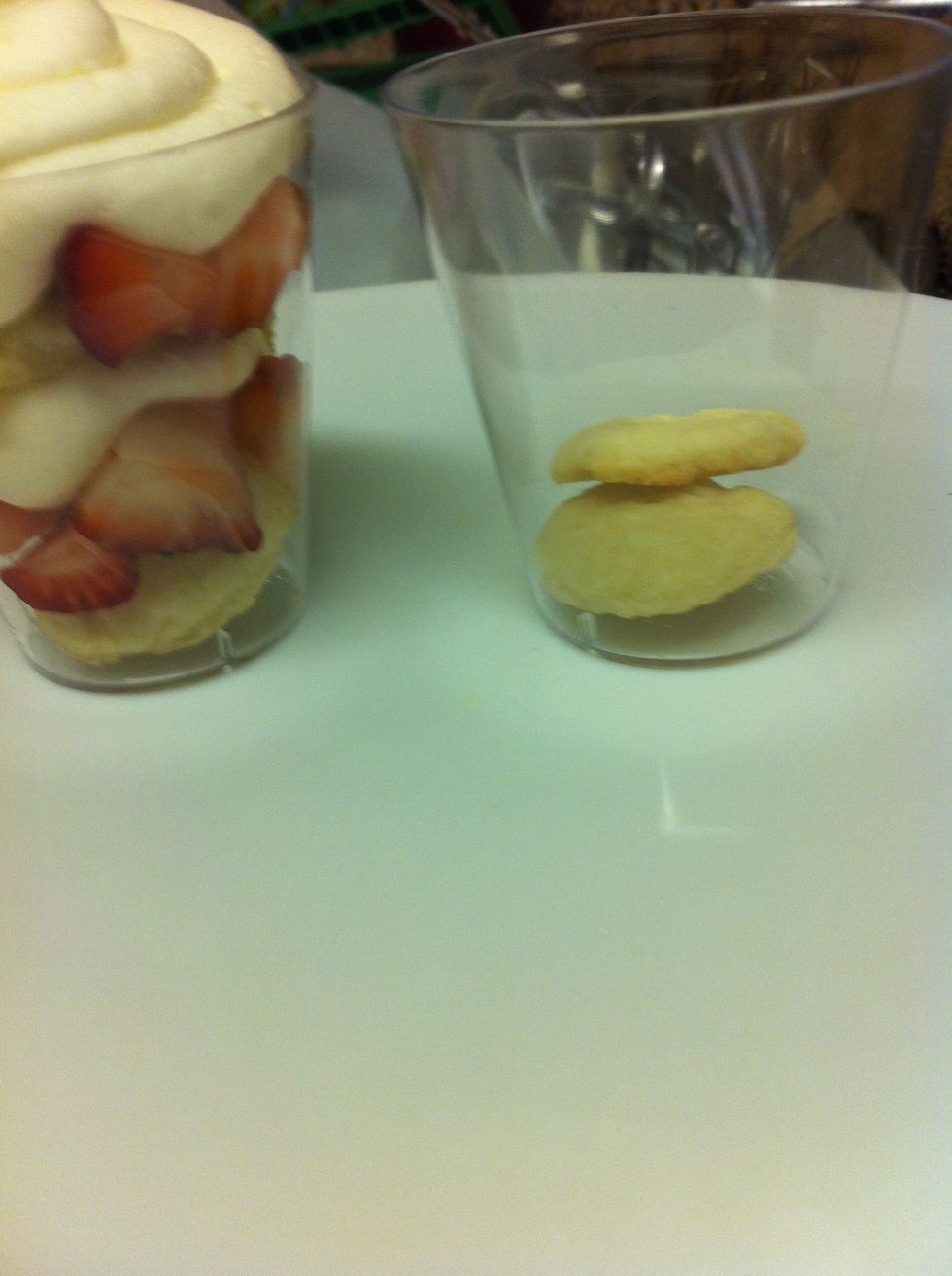 Layer bottom of 2oz shot glass with shortbread. Homemade or store bought. You can also use ground vanilla wafers.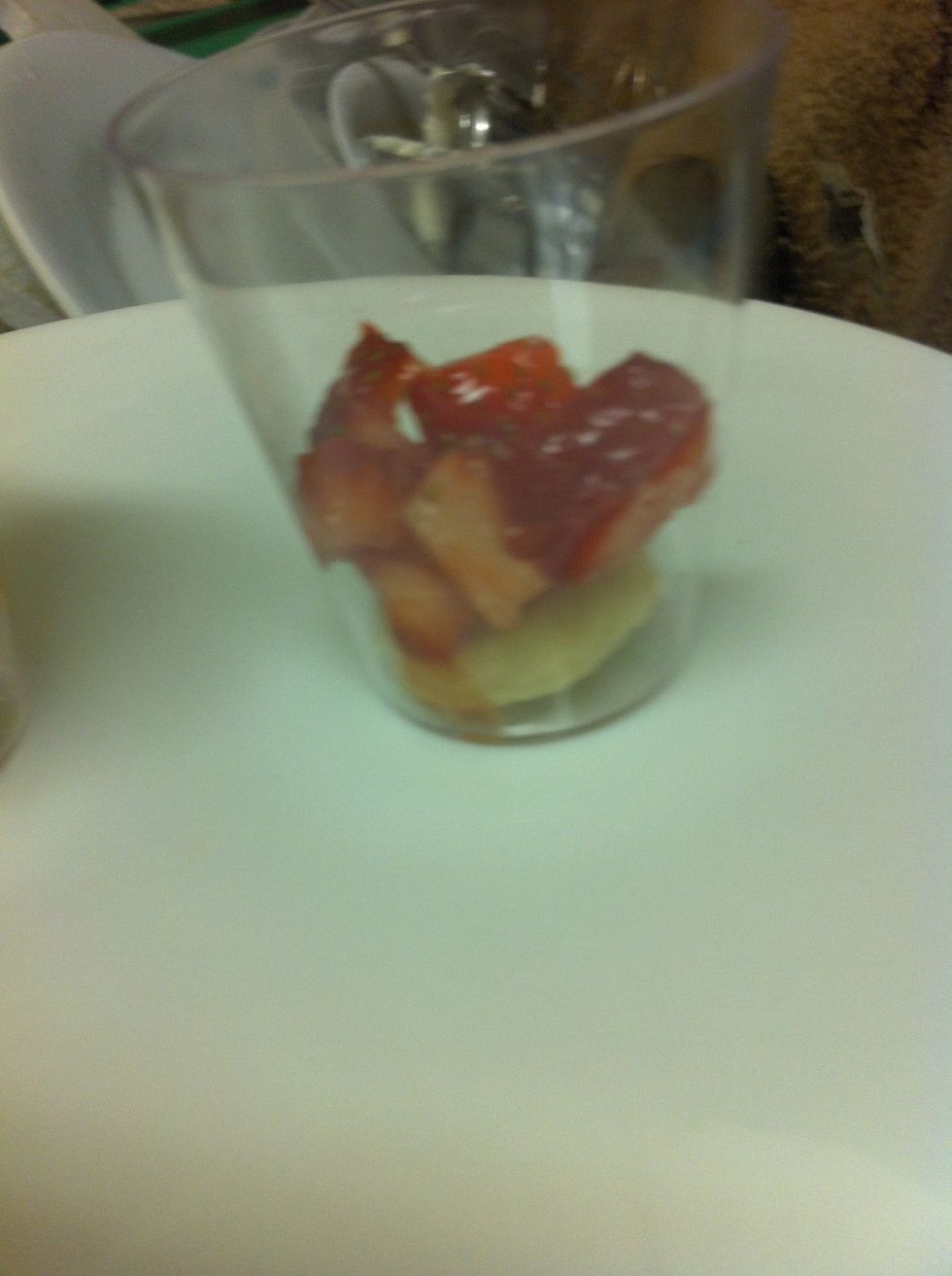 Cut strawberry into small pieces and mix with sugar. Put a layer of strawberry mixture on top of shortbread.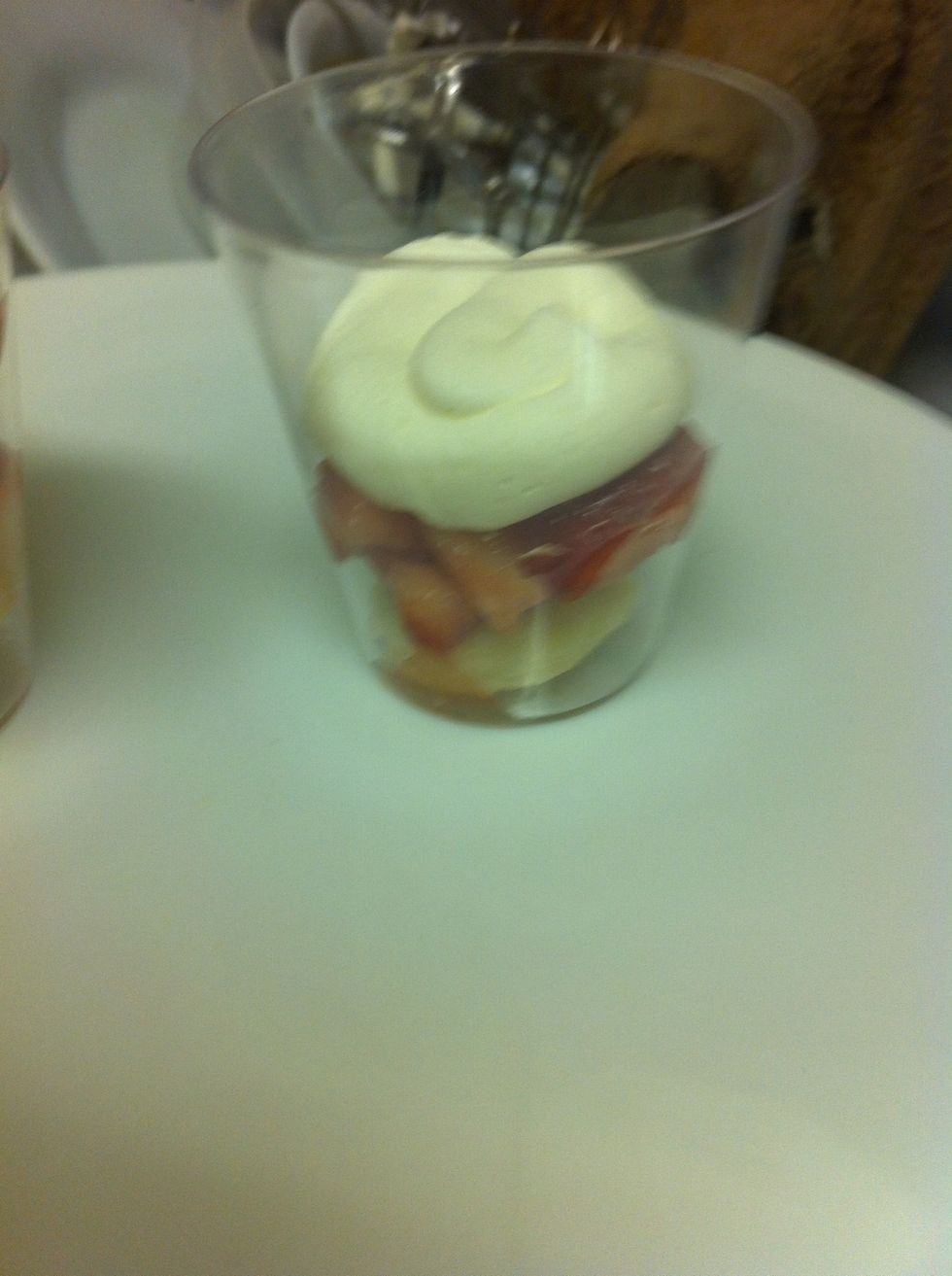 Top with whipped cream.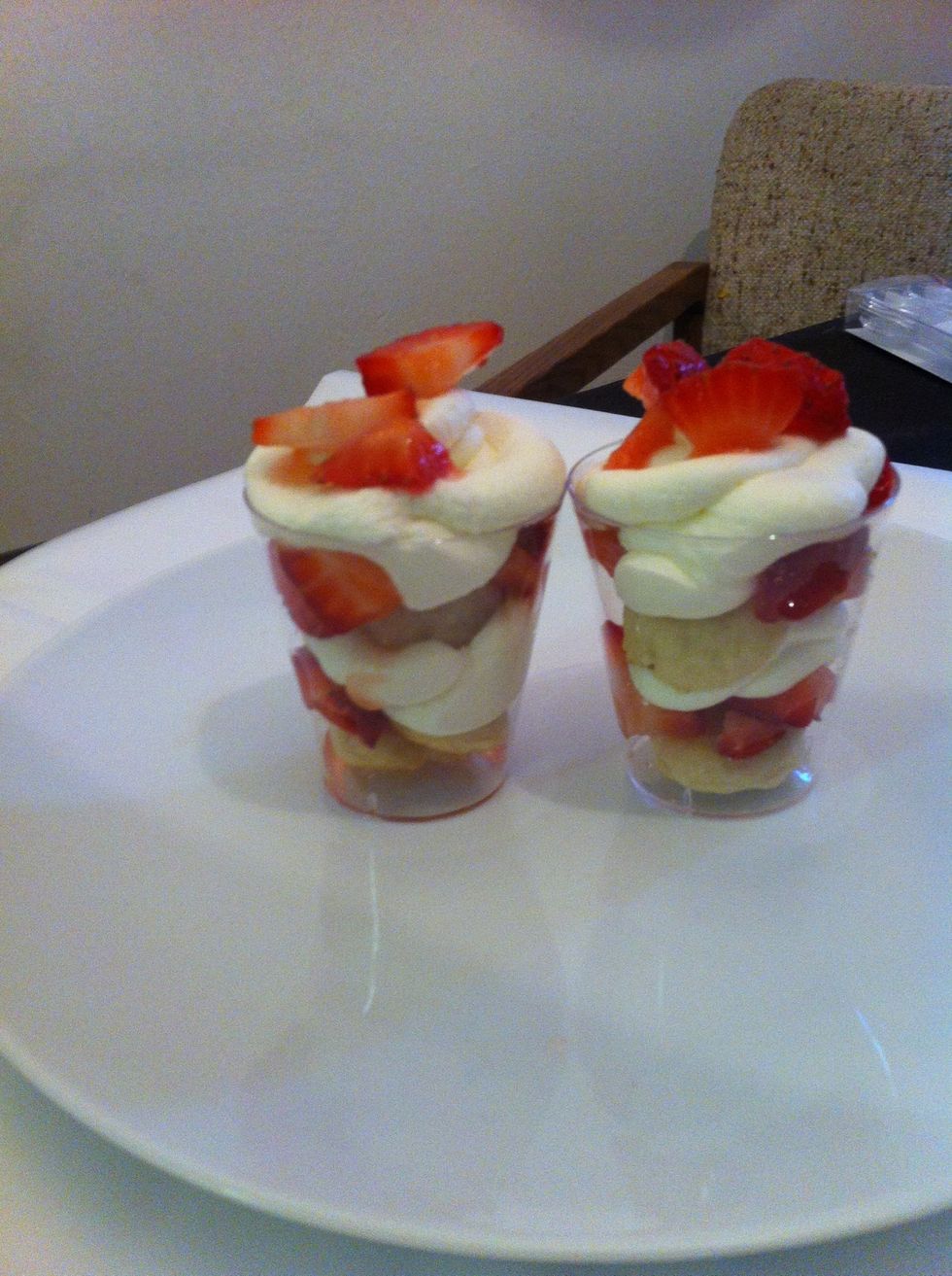 Add another layer of shortcake then strawberry and then top with whipped cream. Garnish with a few strawberry pieces.
Now we'll do a faux lemon meringue. It's "faux" because I don't have a kitchen torch to roast the top.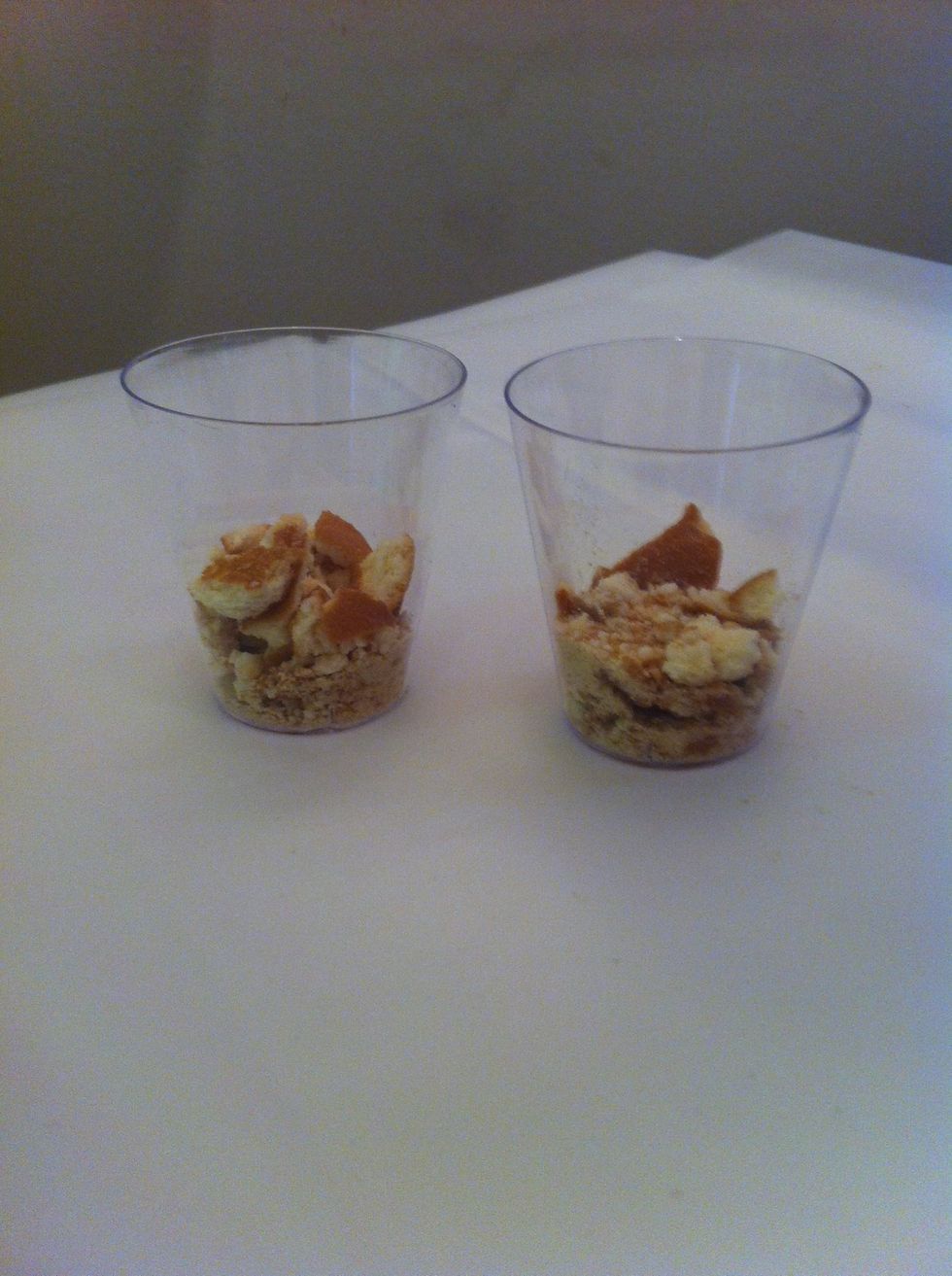 Put a scoop of crushed vanilla wafers on bottom of 2oz shot glass. You can grind it up fine, but personally I like a little crunch so I did it coarsely.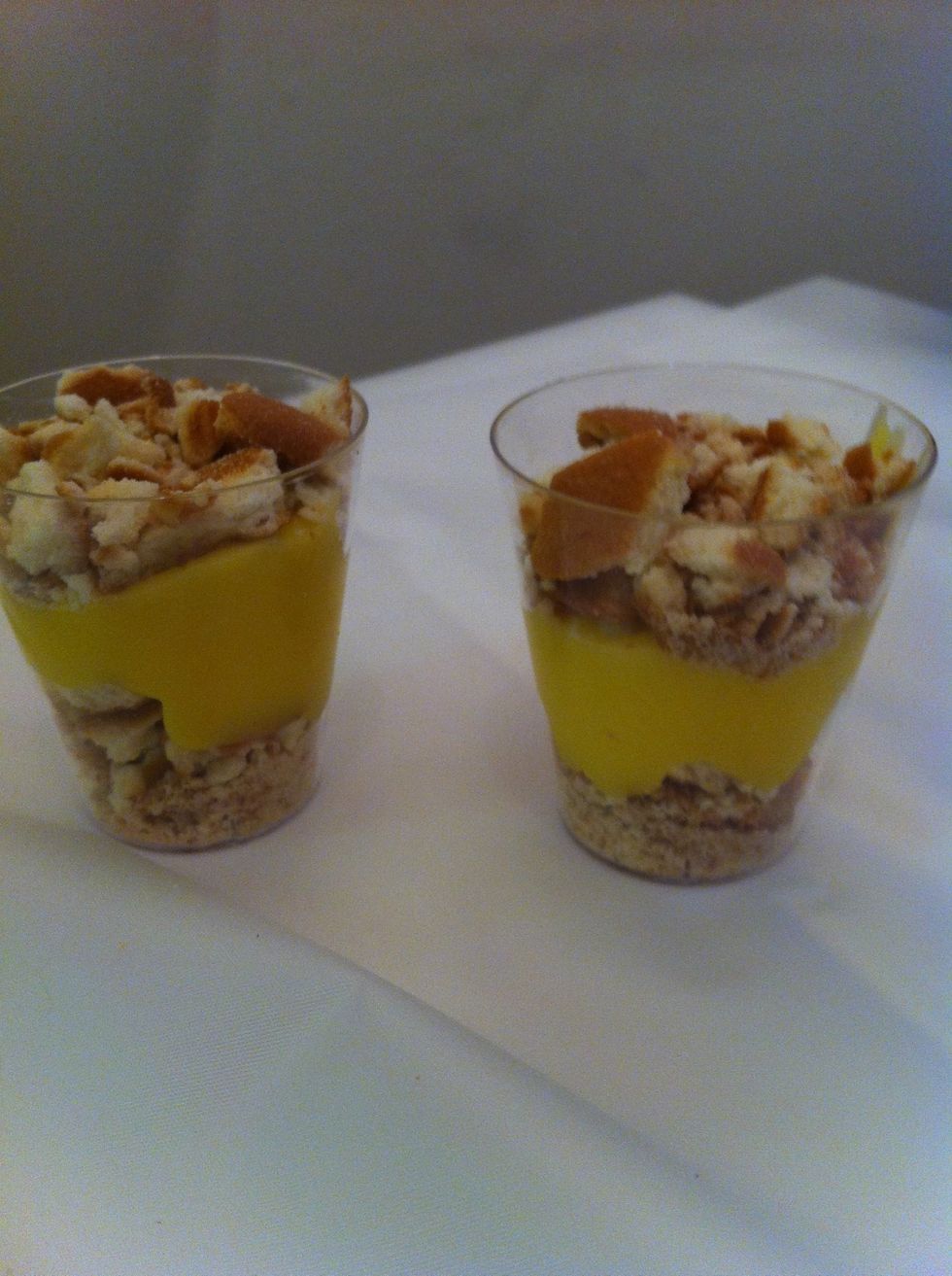 Add a layer of lemon curd. I made this one but you can also buy pre made. Then put another layer of vanilla wafers on the top.
To make lemon curd: I used 3 egg yolks, 1/4 cup sugar, 1tbsp butter, 1/4 cup lemon juice. Place ingredients in a stainless steel bowl. Place bowl on top of a pot with simmering water and whisk --->
-whisk until curd is thickened. Take off of pot and whisk occasionally to assist to thicken. When cool, refrigerate for 2 hours.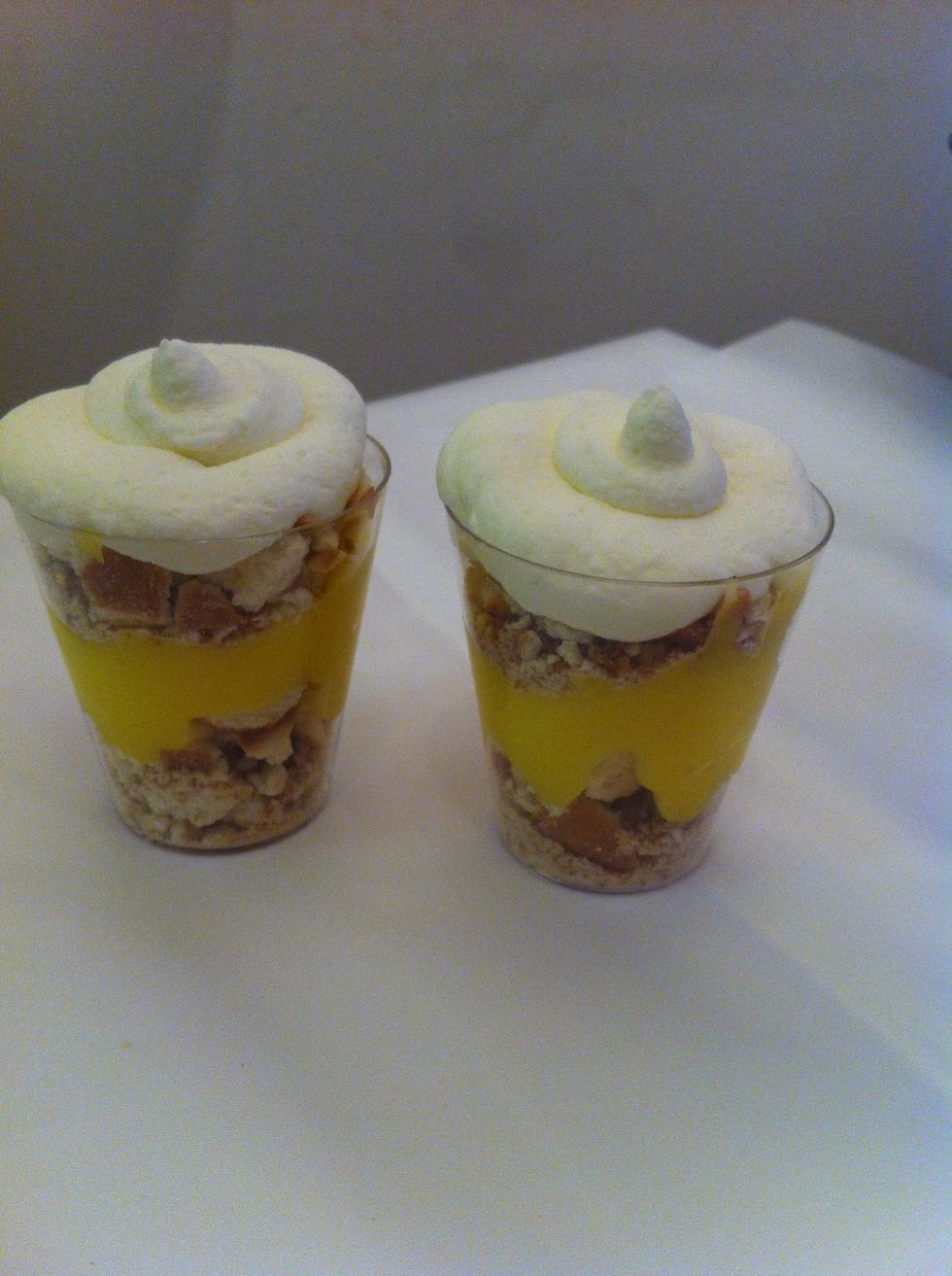 Top with whipped cream.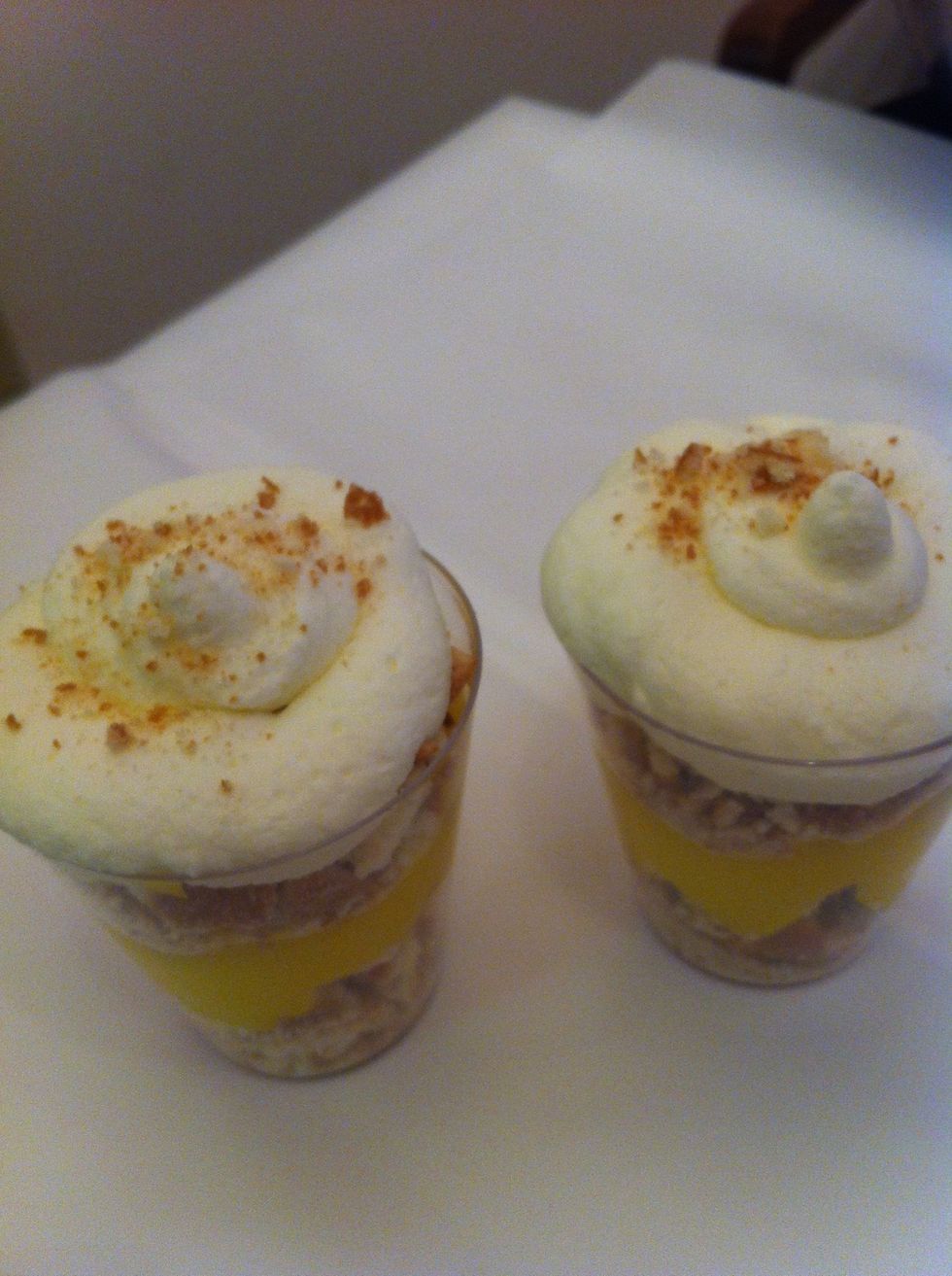 Garnish with vanilla wafer crumbs.
Serve with miniature spoons. I got these from party city.
The creator of this guide has not included ingredients