How to make shamrock (pistachio) protein bites
Made these bites on St. Patty's Day but they'd be a great treat for anytime.
55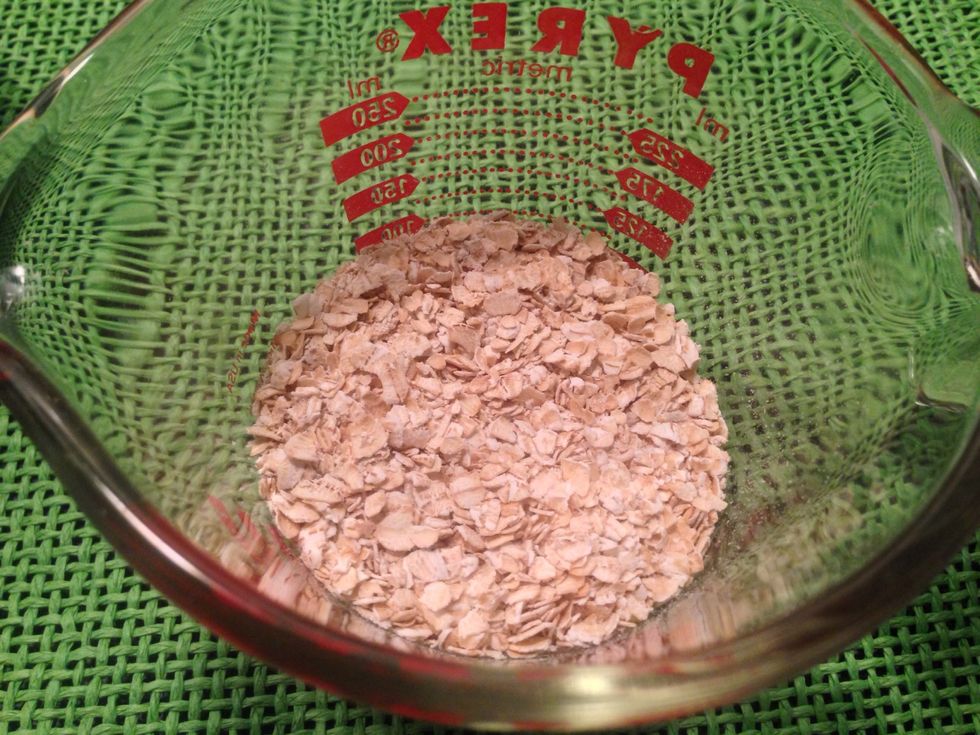 Get 1/2 cup of rolled oats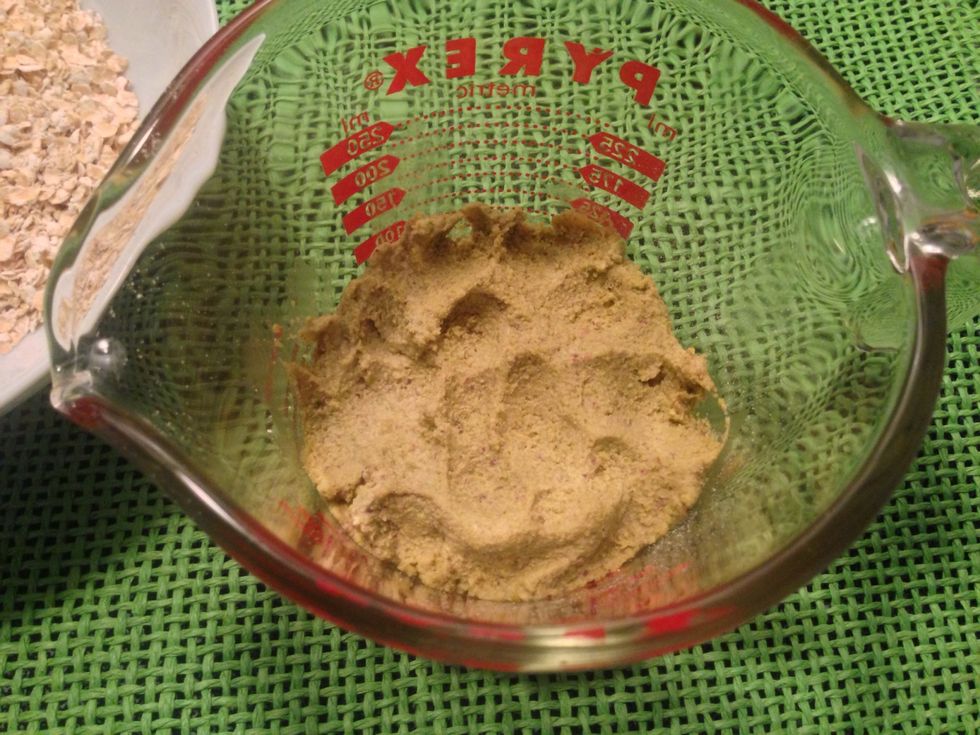 ...and 1/3 cup of pistachio butter (see How To Make Pistachio Butter guide). Or use another nut butter.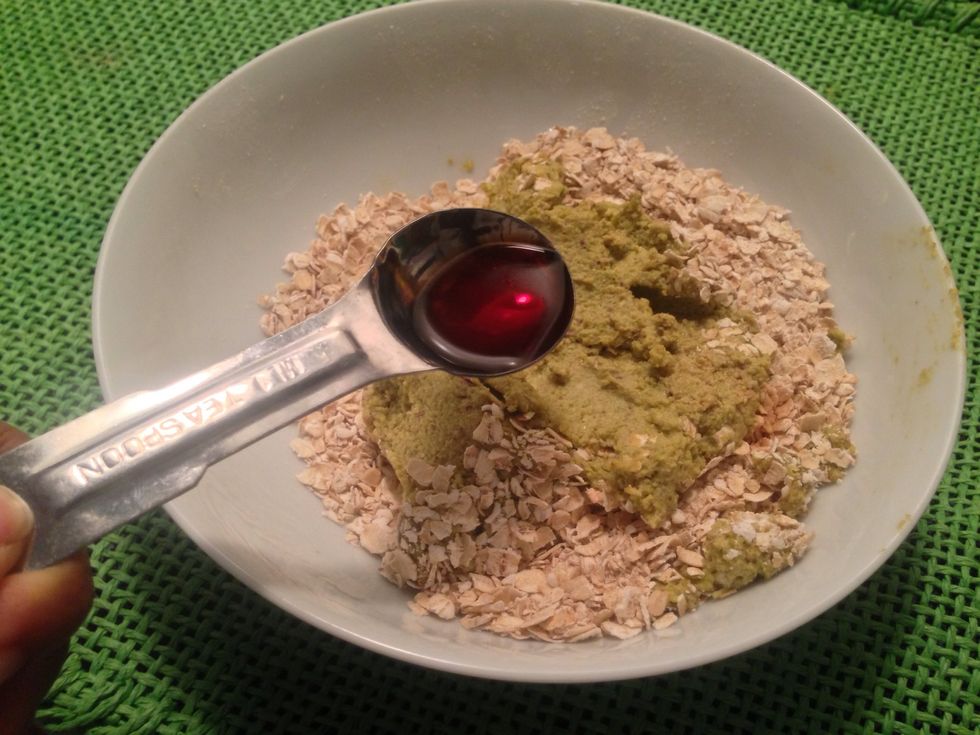 Combine nut butter and oats and add 1 teaspoon of vanilla extract.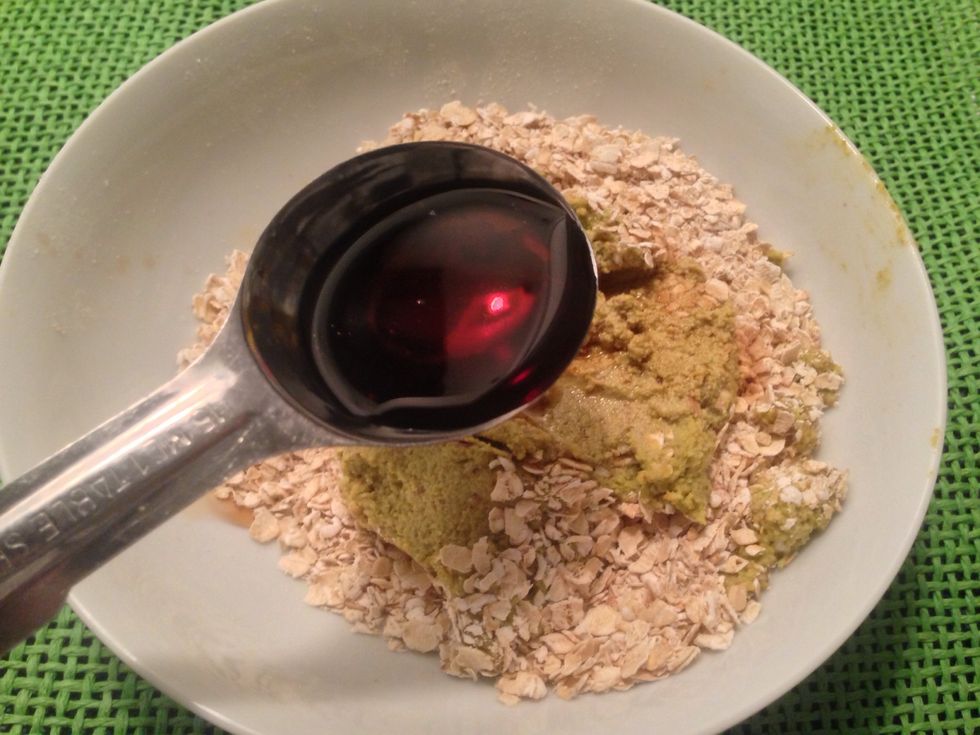 Now add 3 tablespoons of maple syrup
Mix ingredients together
Add 1 teaspoon of hemp protein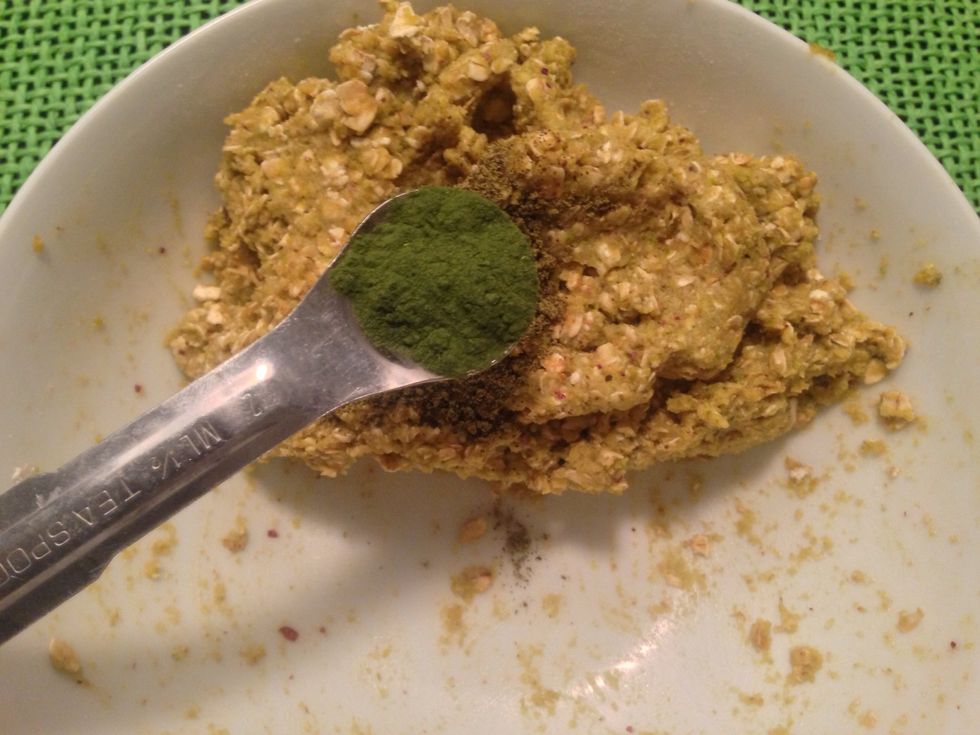 ...and 1 teaspoon of Spirulina powder. May add more Spirulina if desired for added nutrition and color.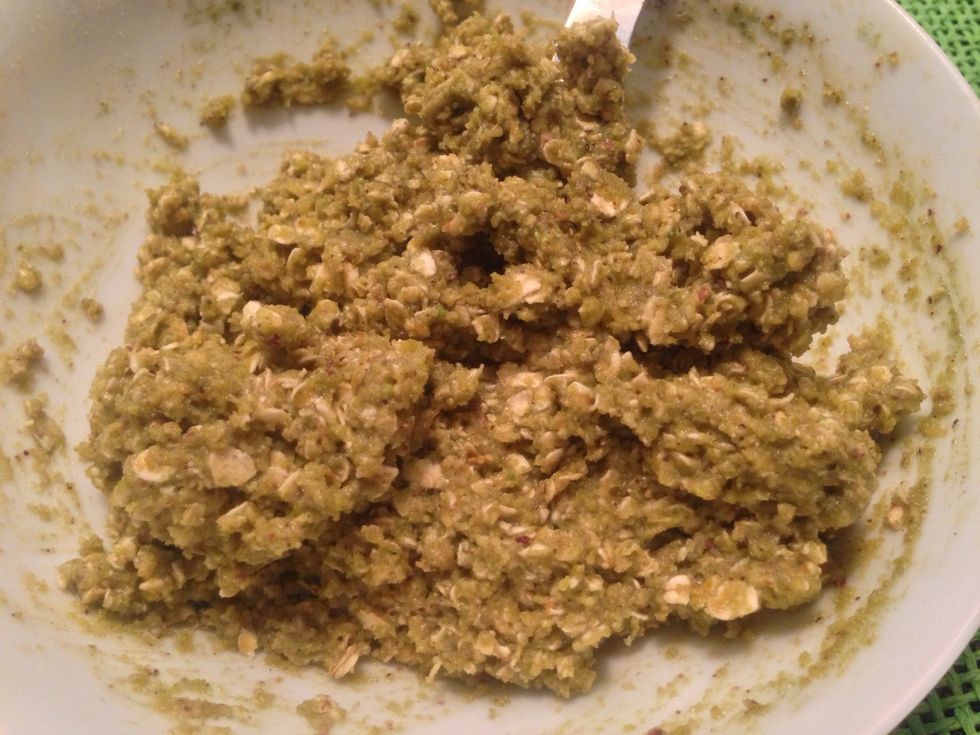 Mix ingredients together well and set mix aside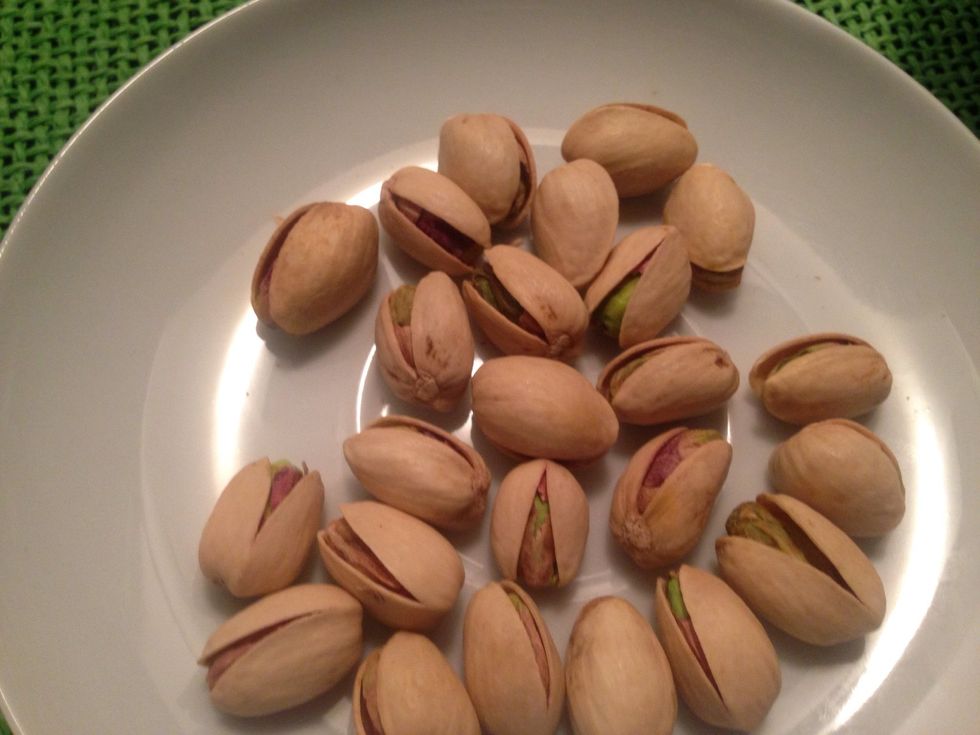 Now gather 25 pistachios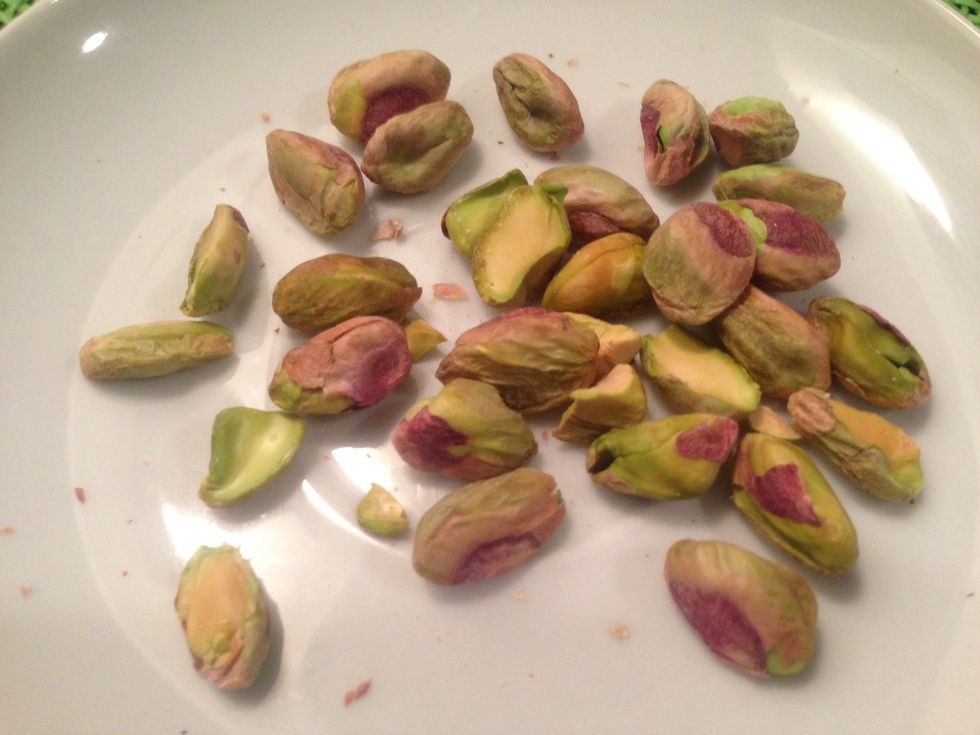 Remove the shells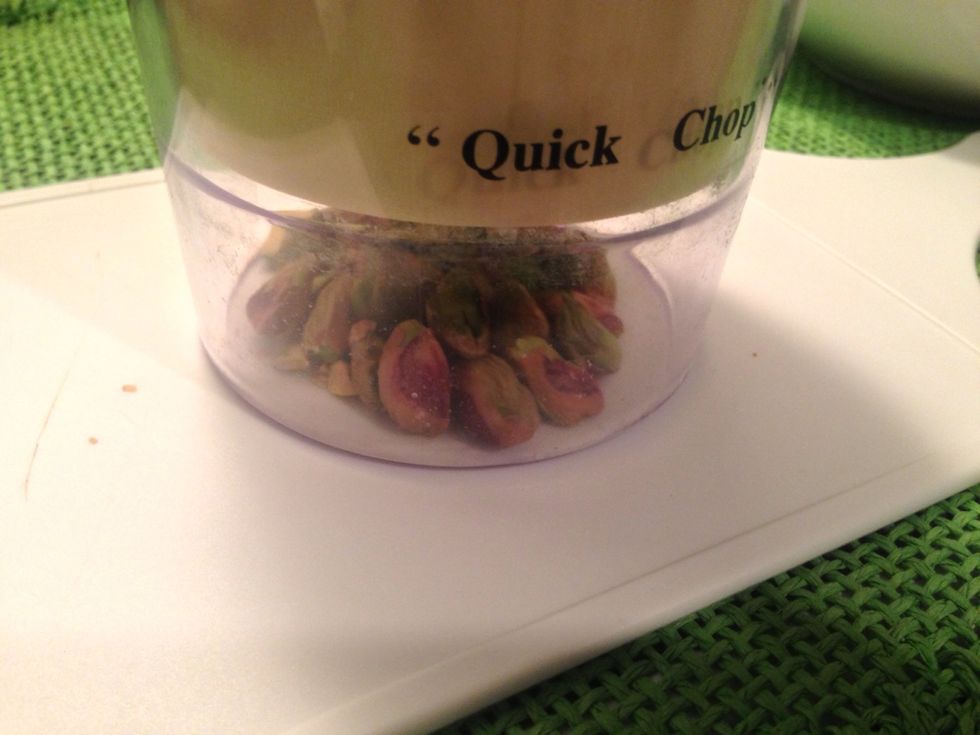 On a cutting board chop pistachios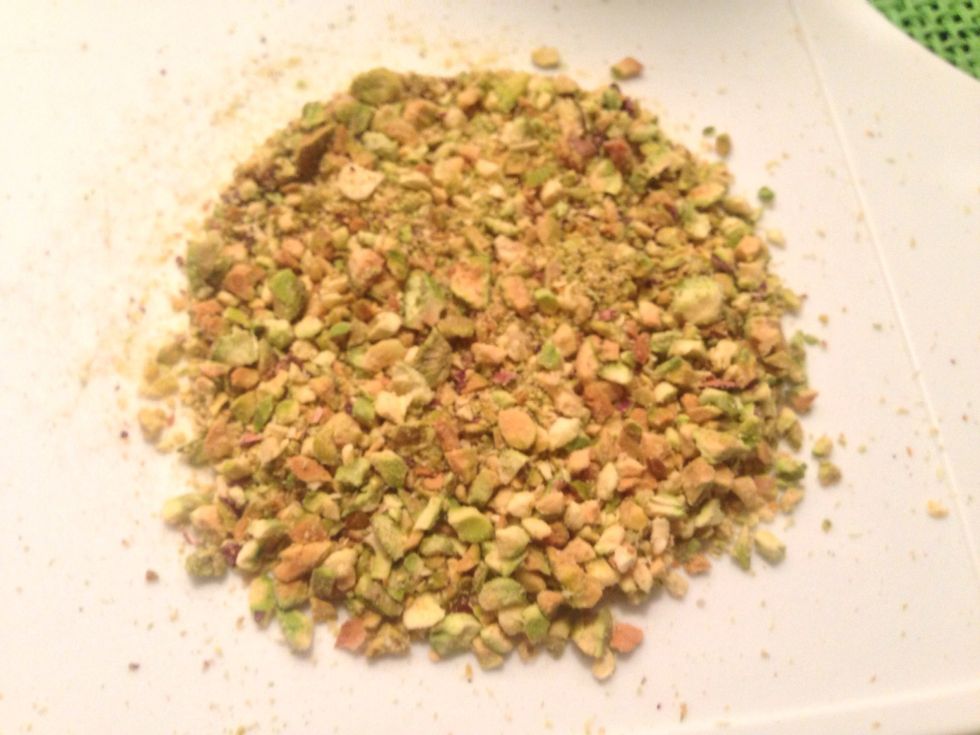 ...until finely chopped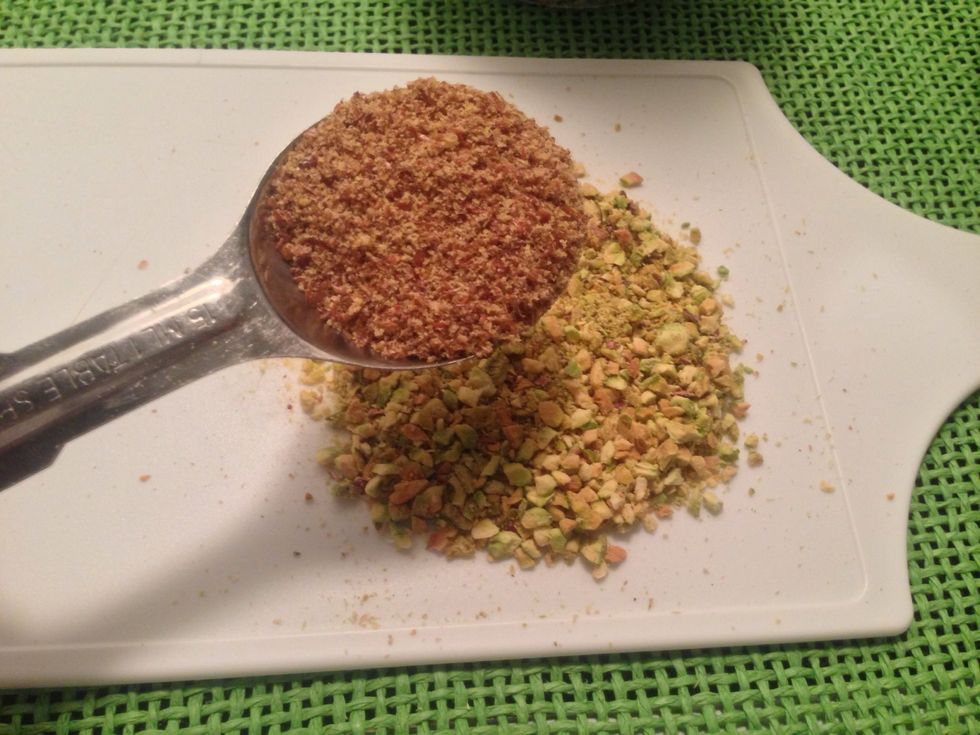 Add 1 tablespoon of flaxseed to chopped pistachios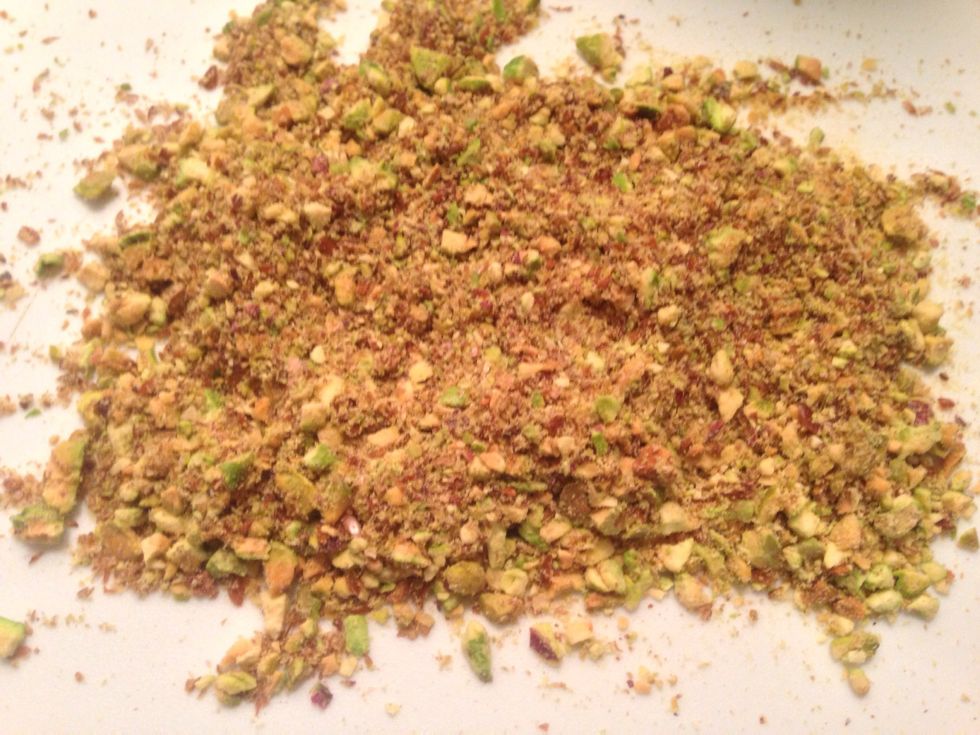 Mix together well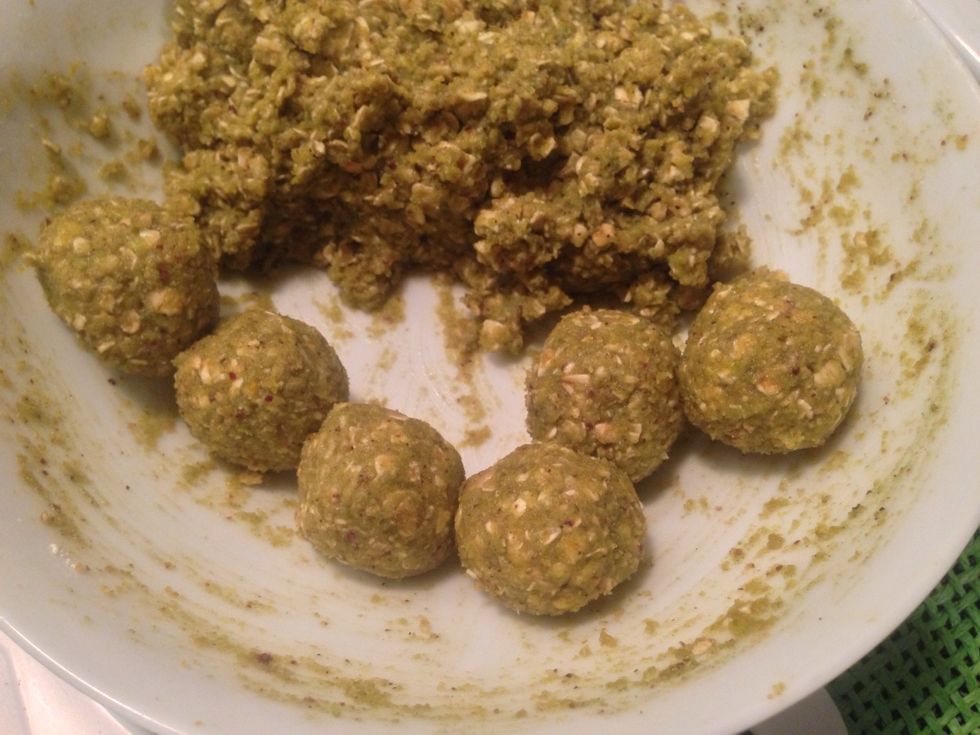 Form nut butter-oats mixture into 1/2 inch size balls
Then roll balls in pistachio-flaxseed mixture to coat each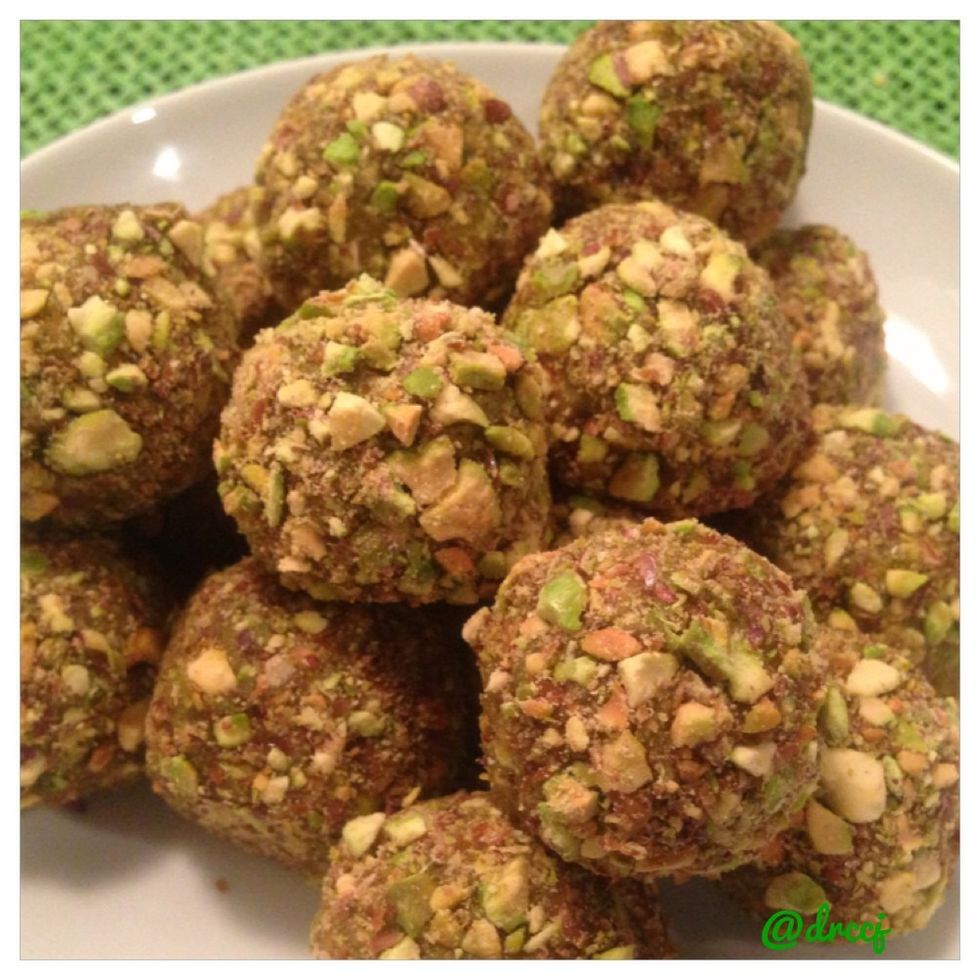 Here's the finished product. Put them in the refrigerator for 30-60 minutes then enjoy. Store in the refrigerator.
1/3c Pistachio or Other Nut Butter
1/2c Gluten Free Rolled Oats
3.0Tbsp 100% Pure Maple Syrup
1.0tsp Organic Vanilla Extract
1.0tsp Organic Hemp Protein Powder
1.0tsp Organic Spirulina Powder
25.0 Pistachios
Flaxseed
Measuring Cup
Measuring Spoons
Bowl
Spoon
Chopper or blender
Cutting Board or Plate
Dr Ccj
Love creating healthy, clean meals. Organic, gluten-free, raw, dairy-free and/or plant-based. On Pinterest and Instagram: @DrCCJ