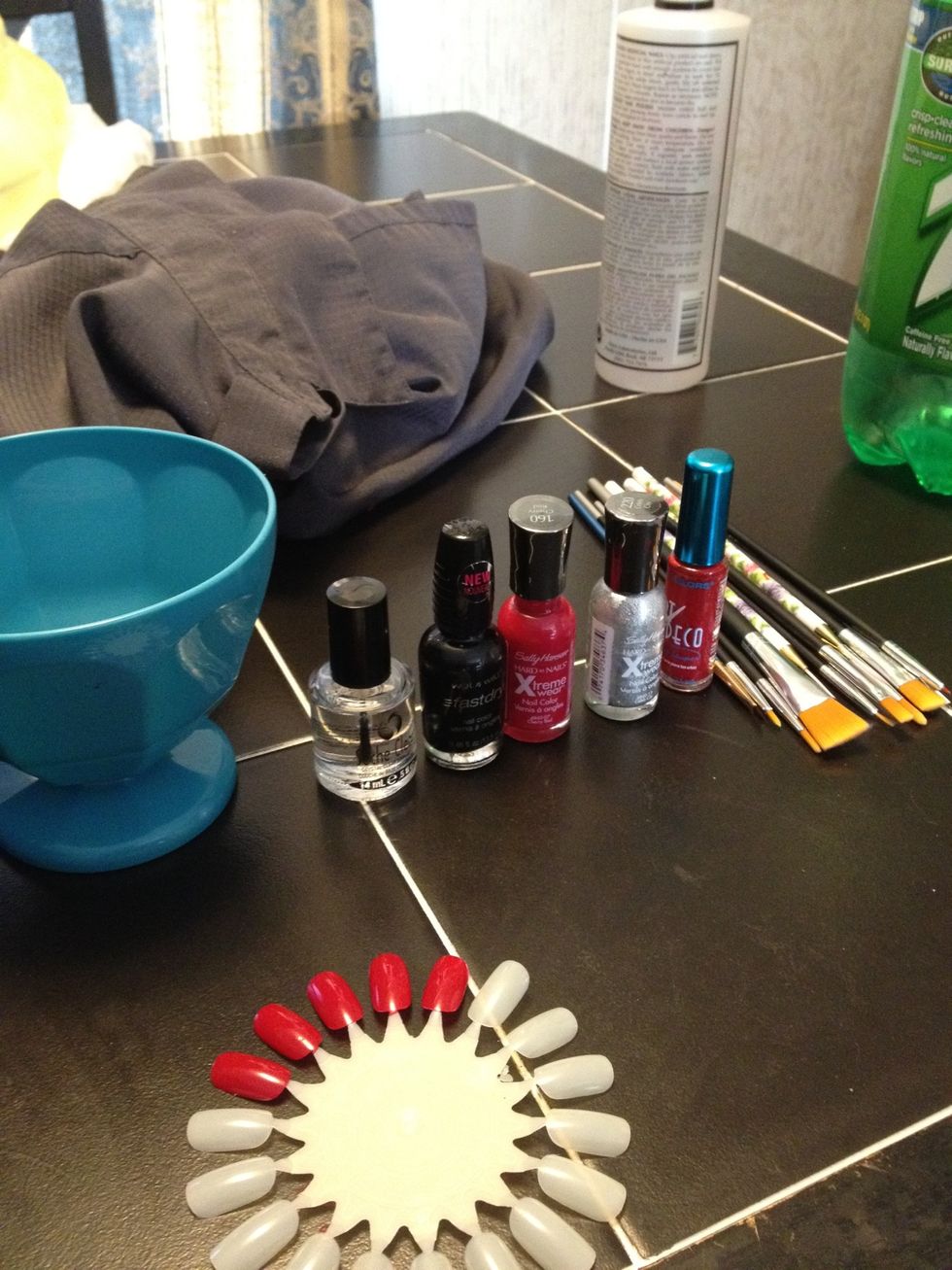 Get set up. I set out a bowl of remover, my polishes, and brushes :)
Paint your nails a beautiful bright red :)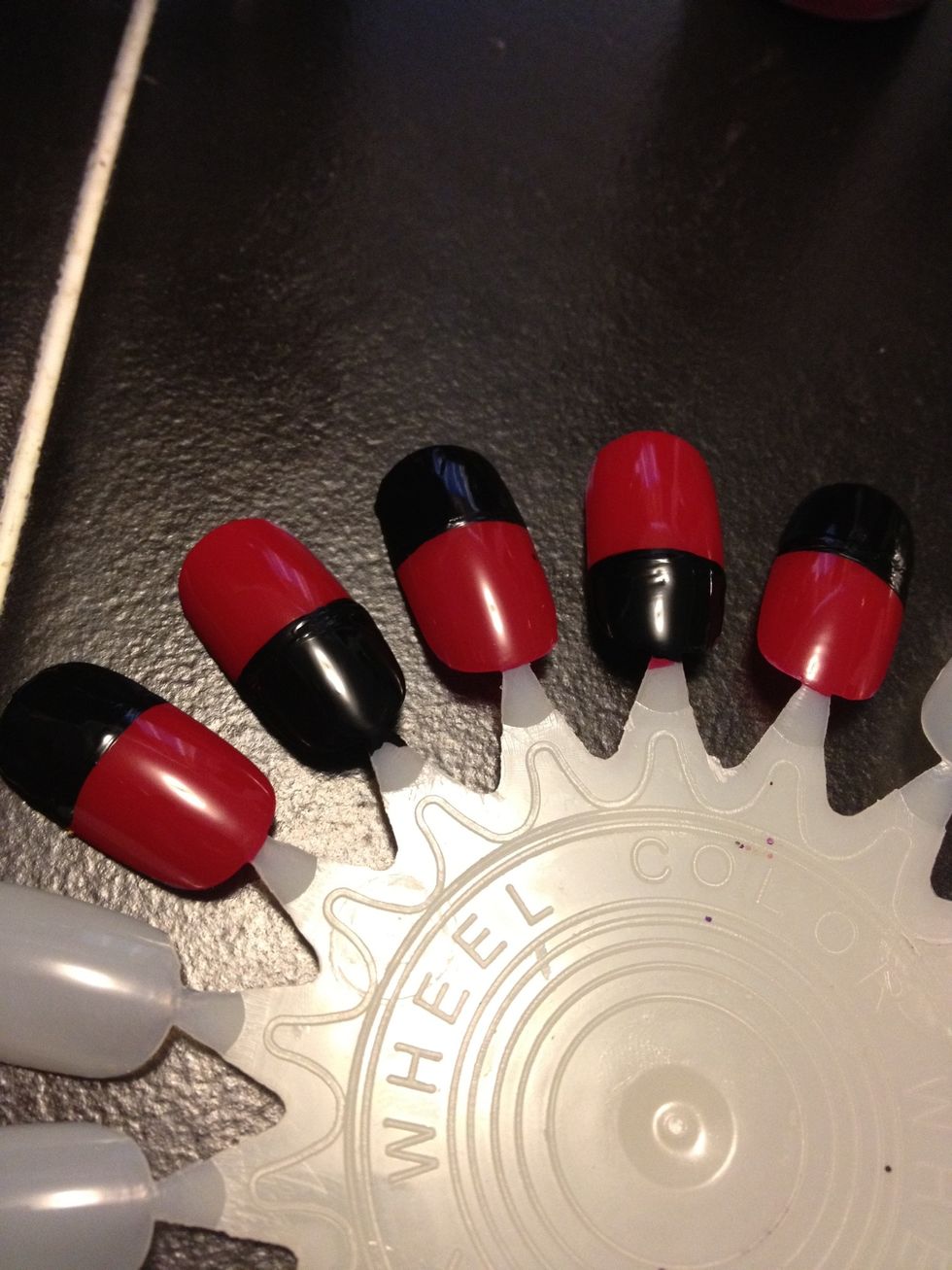 Now add black tips, and black at the bottom. You can choose to do them in this order, or your own :) Now wait for the polish to completely dry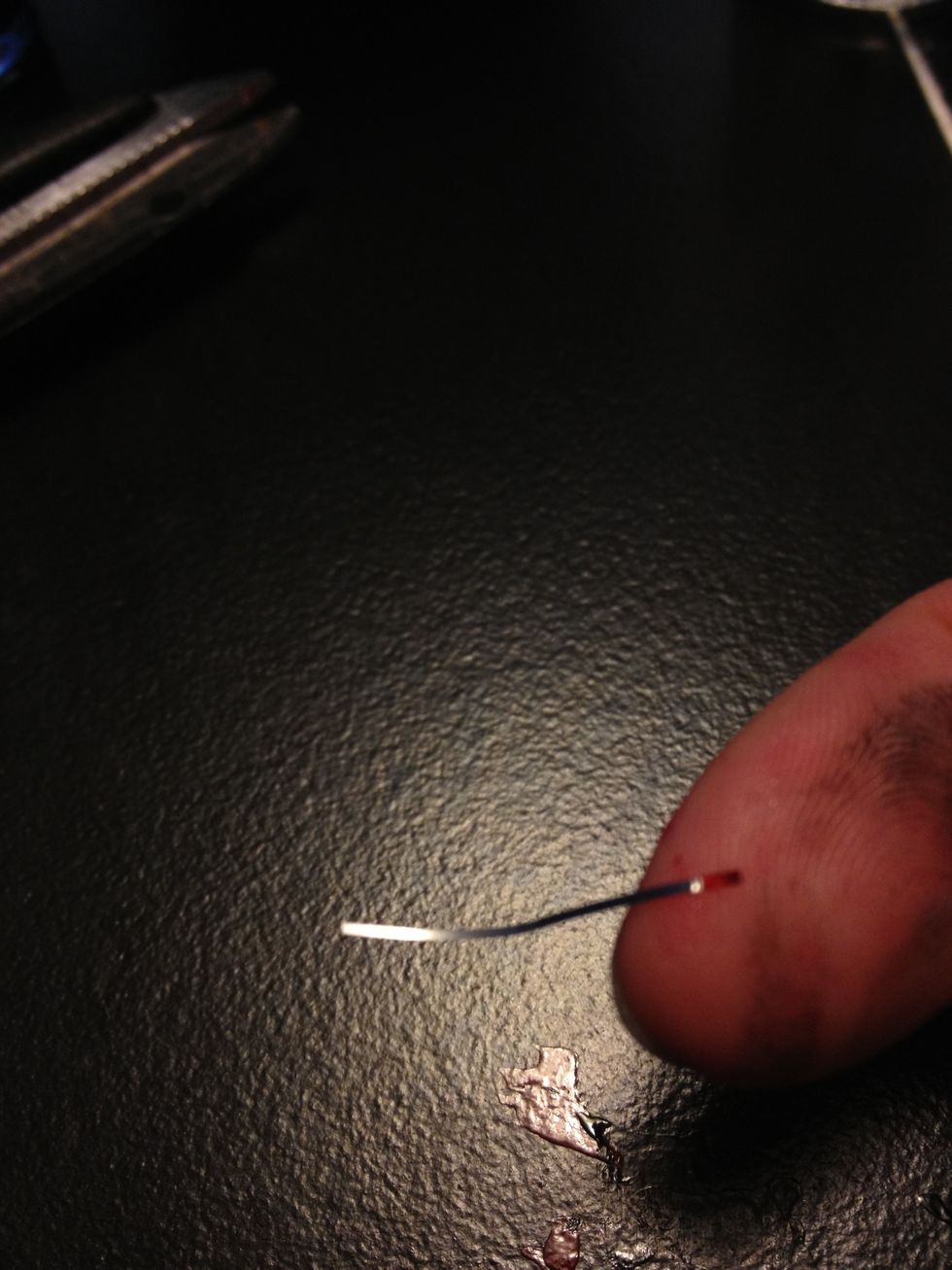 Get a piece of the striping tape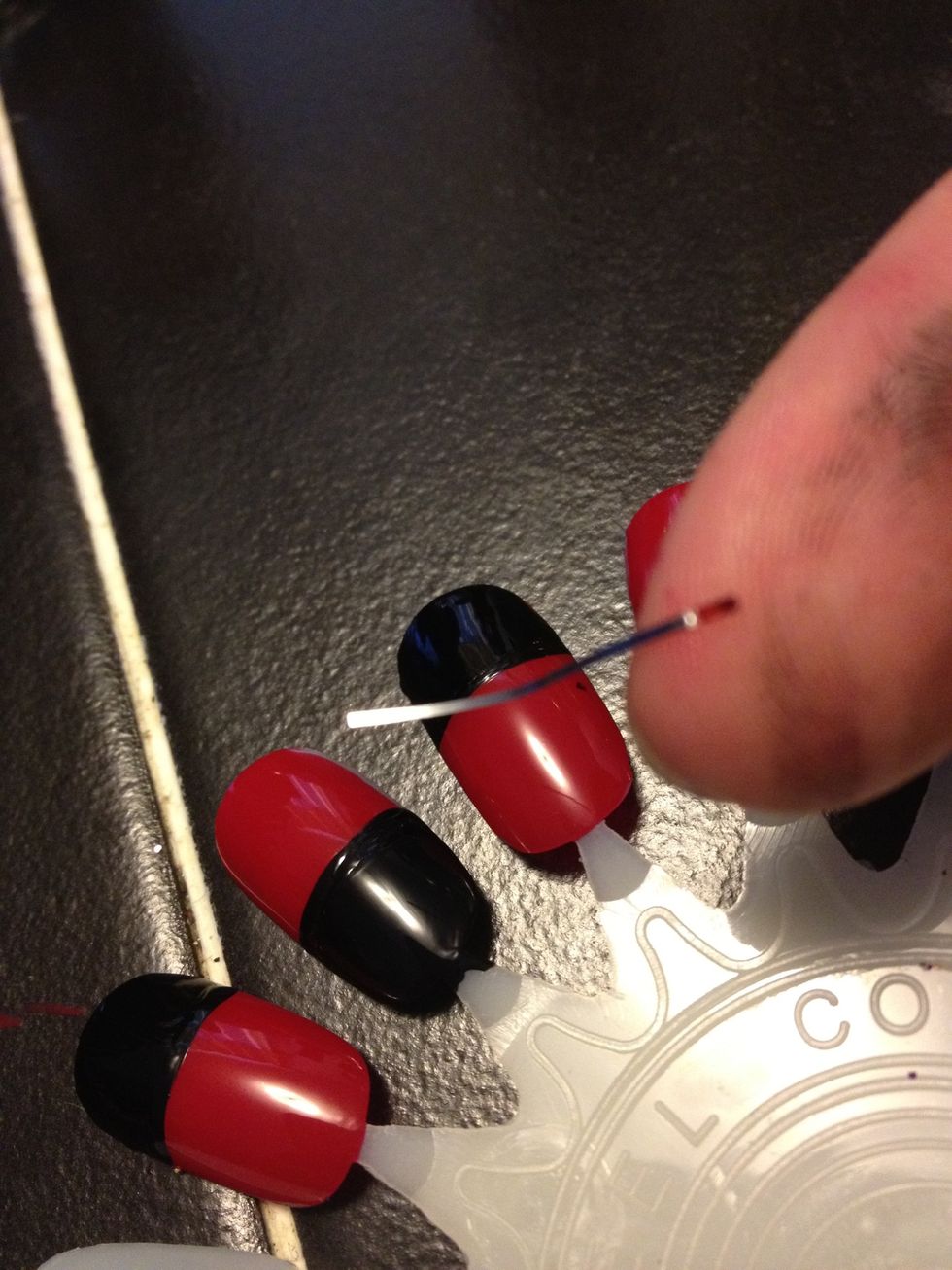 Bette view :)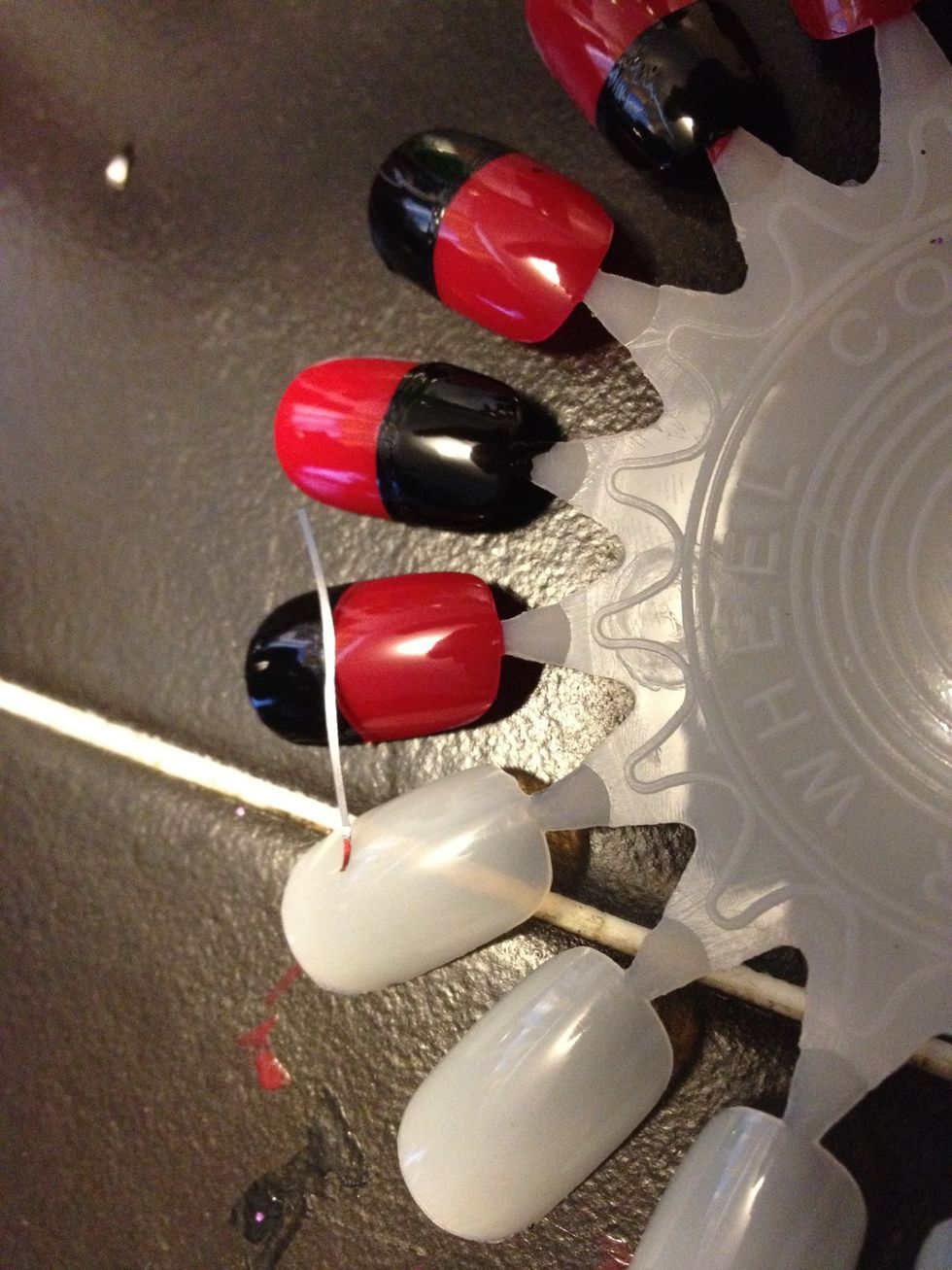 Lay it in the edge of the black tip. I lay it middle first in case I need to rotate it to Straighten it out. Smooth out middle out in both sides :)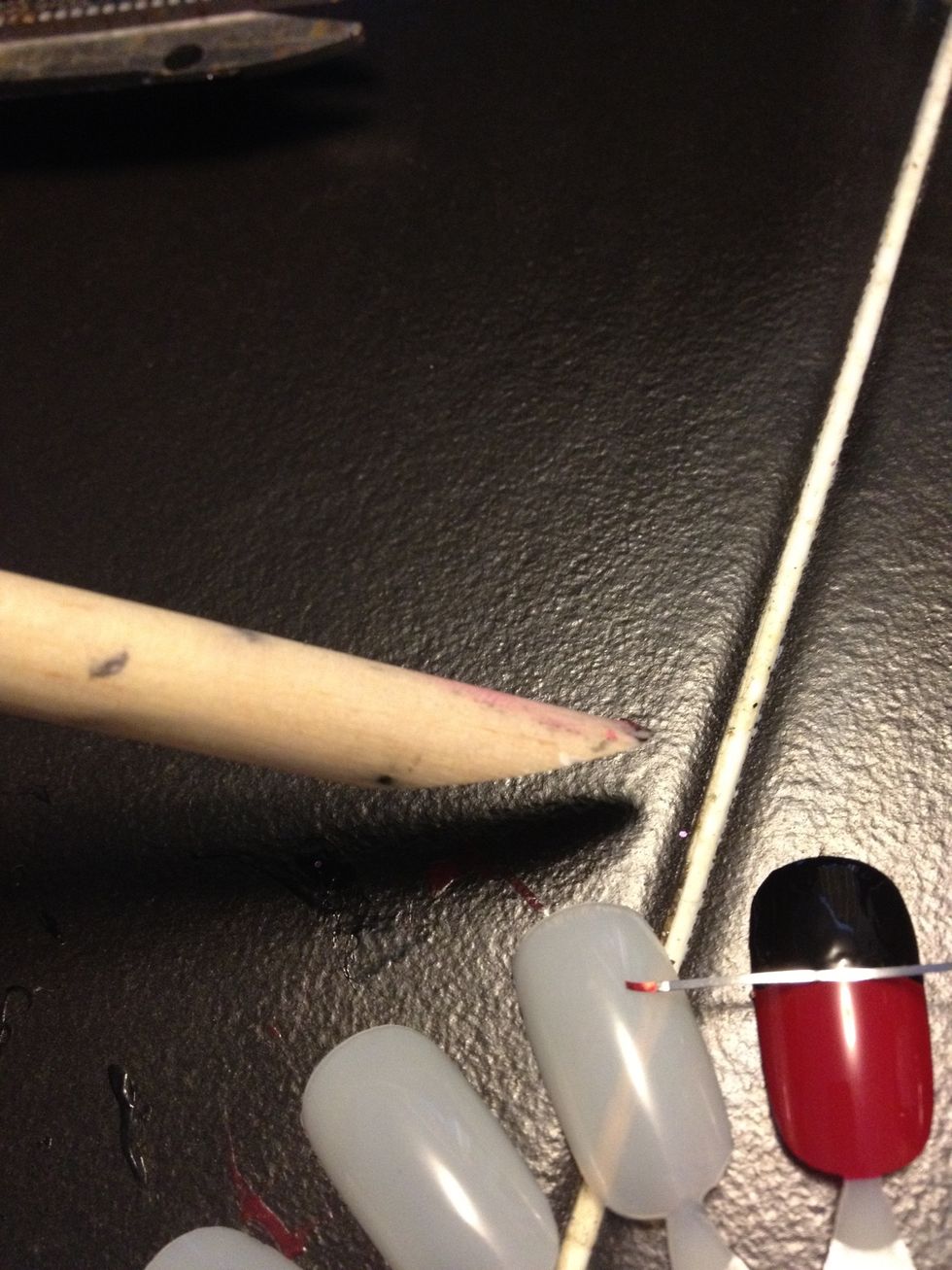 Use a toothpick, or cuticle pusher :)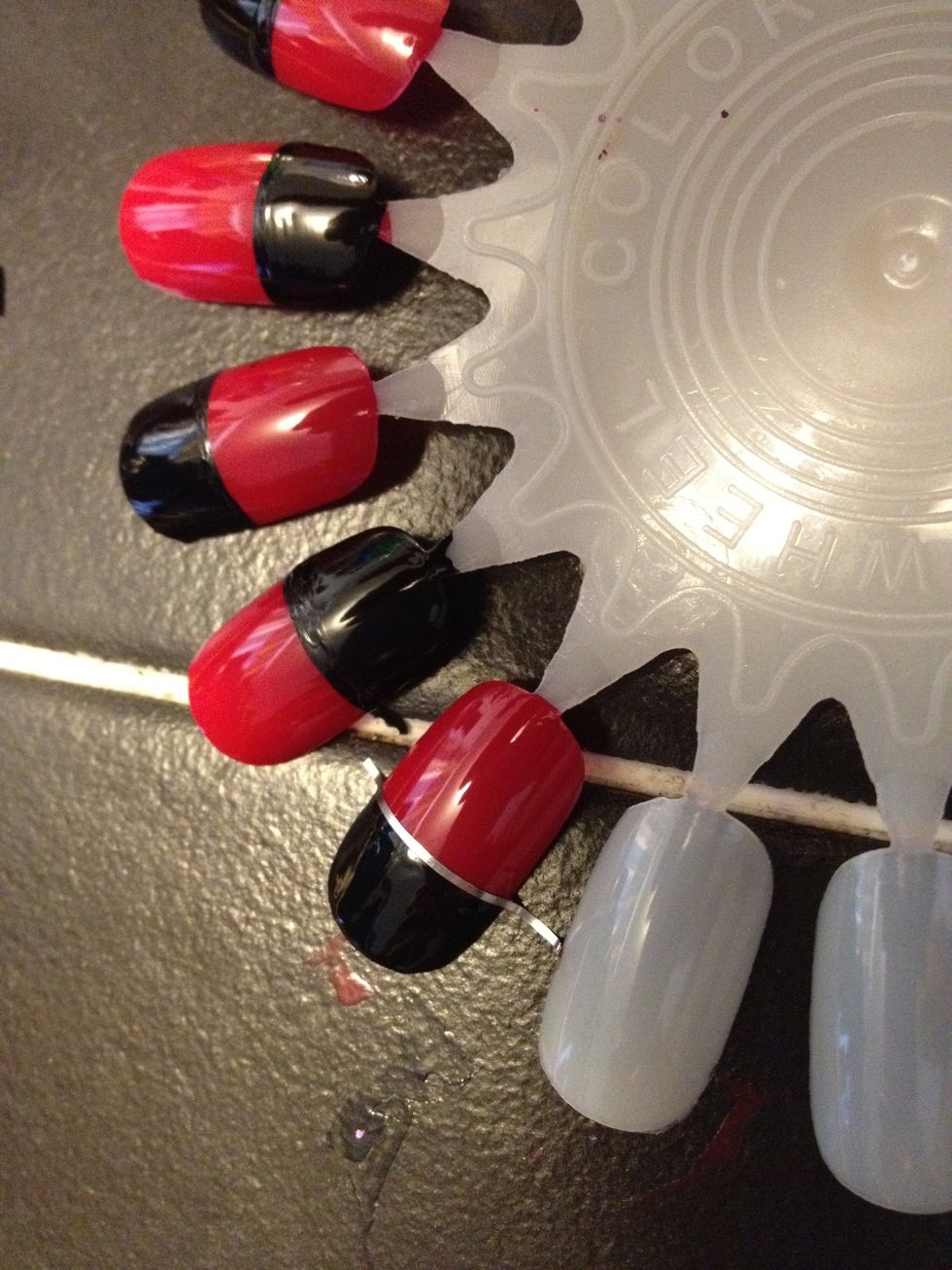 This is how it should look, cut off any pieces hanging from the sides.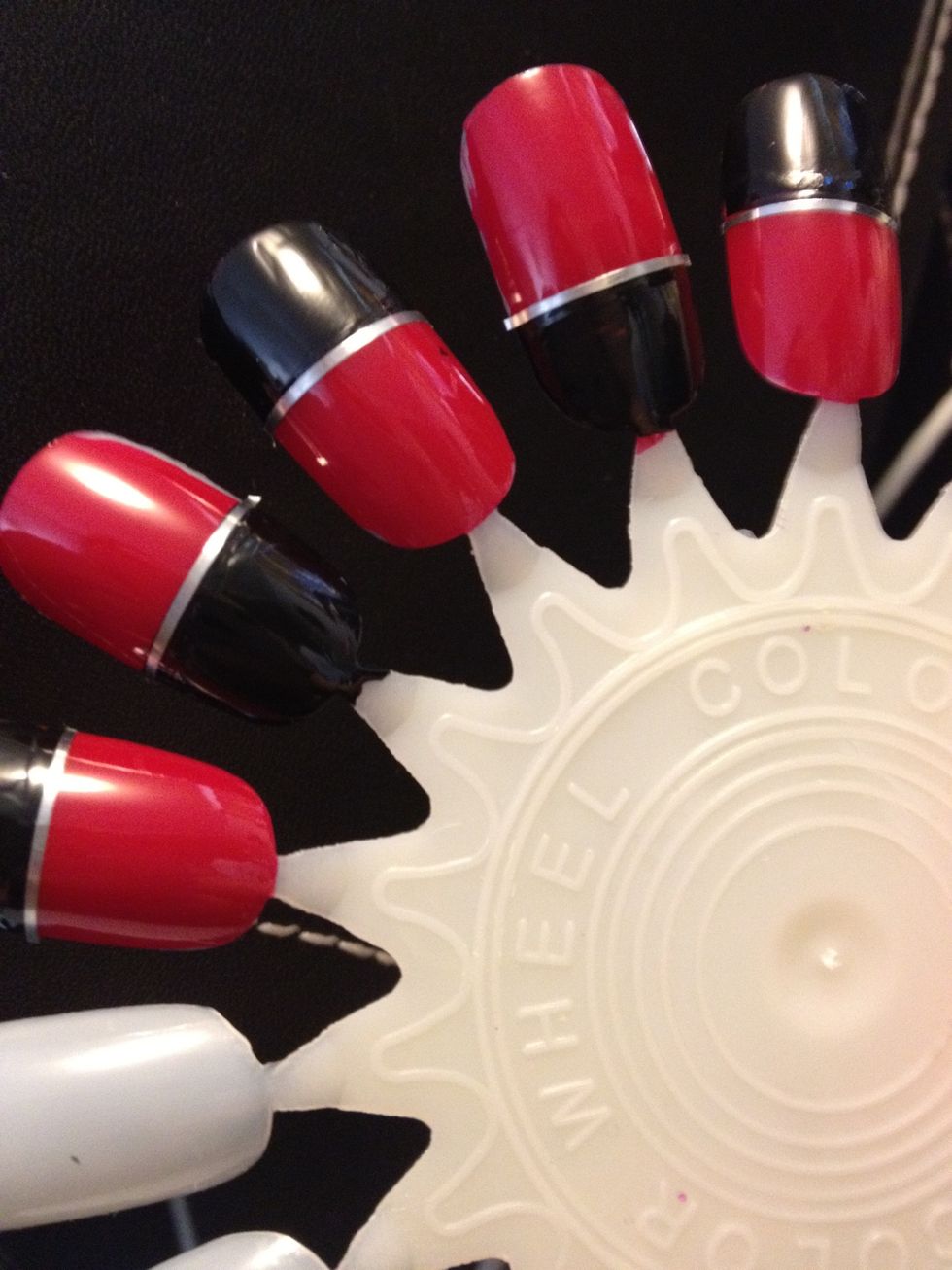 Finished :)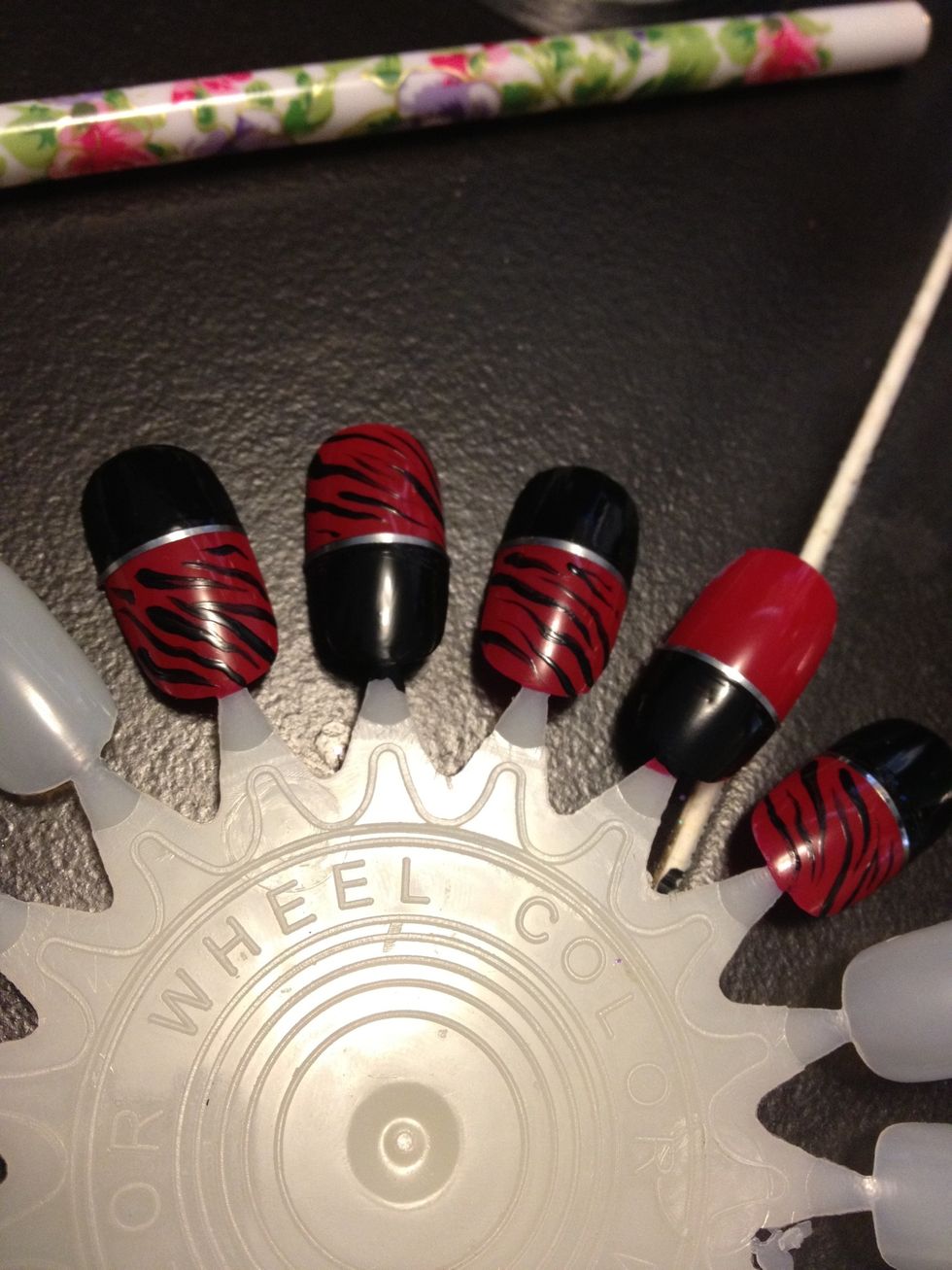 Add stripes on the red area of the nail. Leave one nail alone though.. Preferably the ring finger.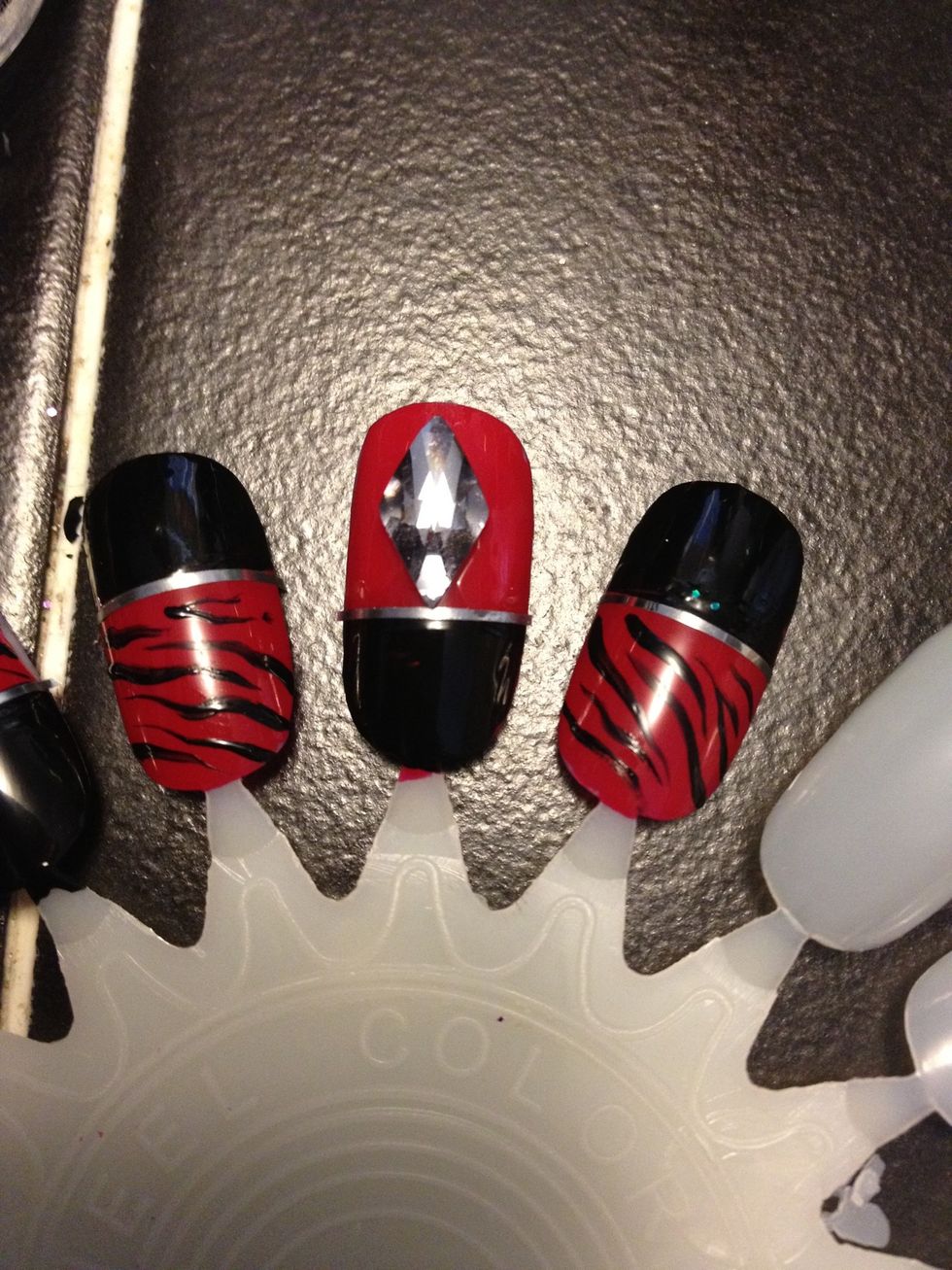 Add a large rhinestone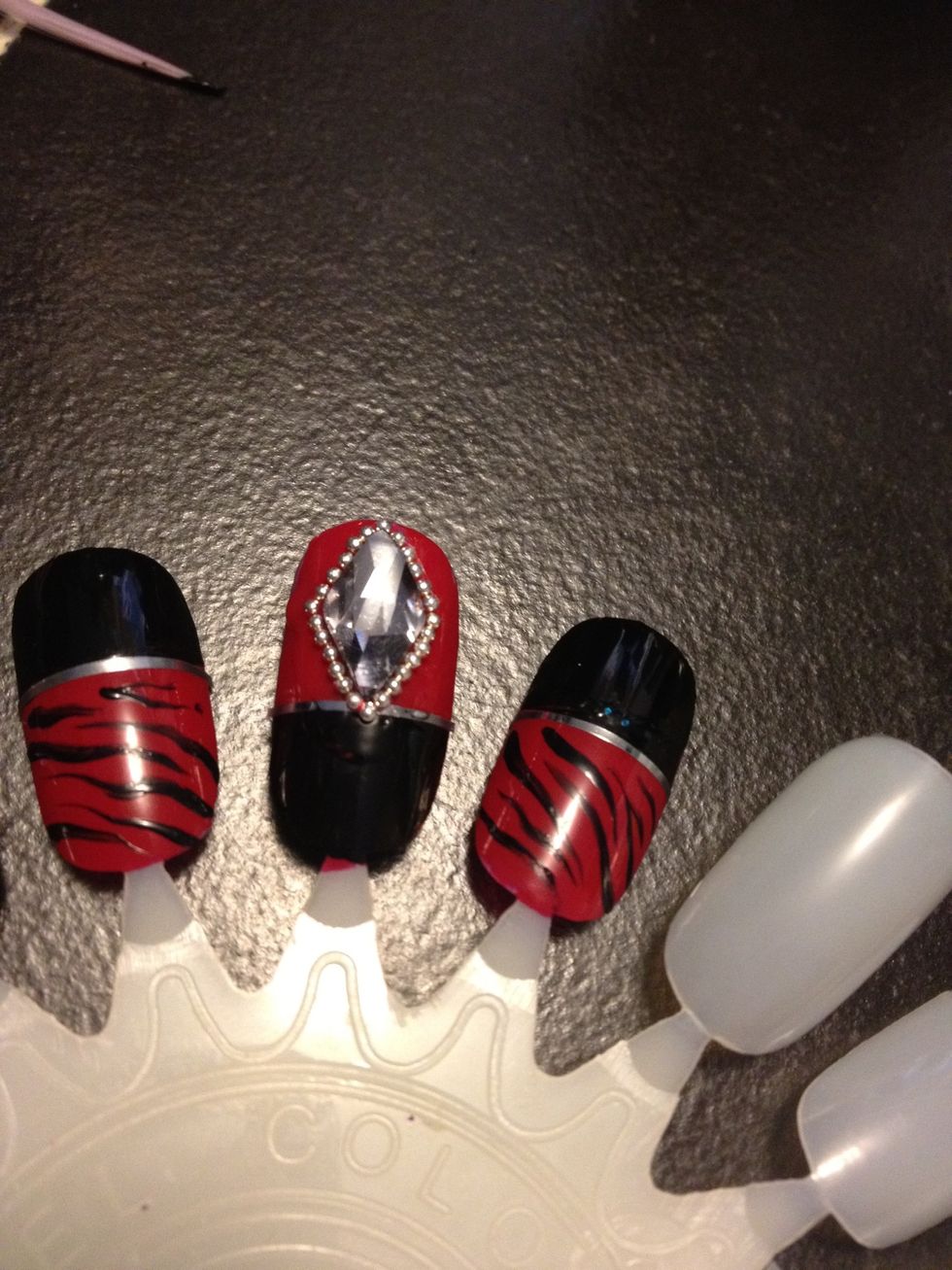 Take your small steel beads and surround the stone.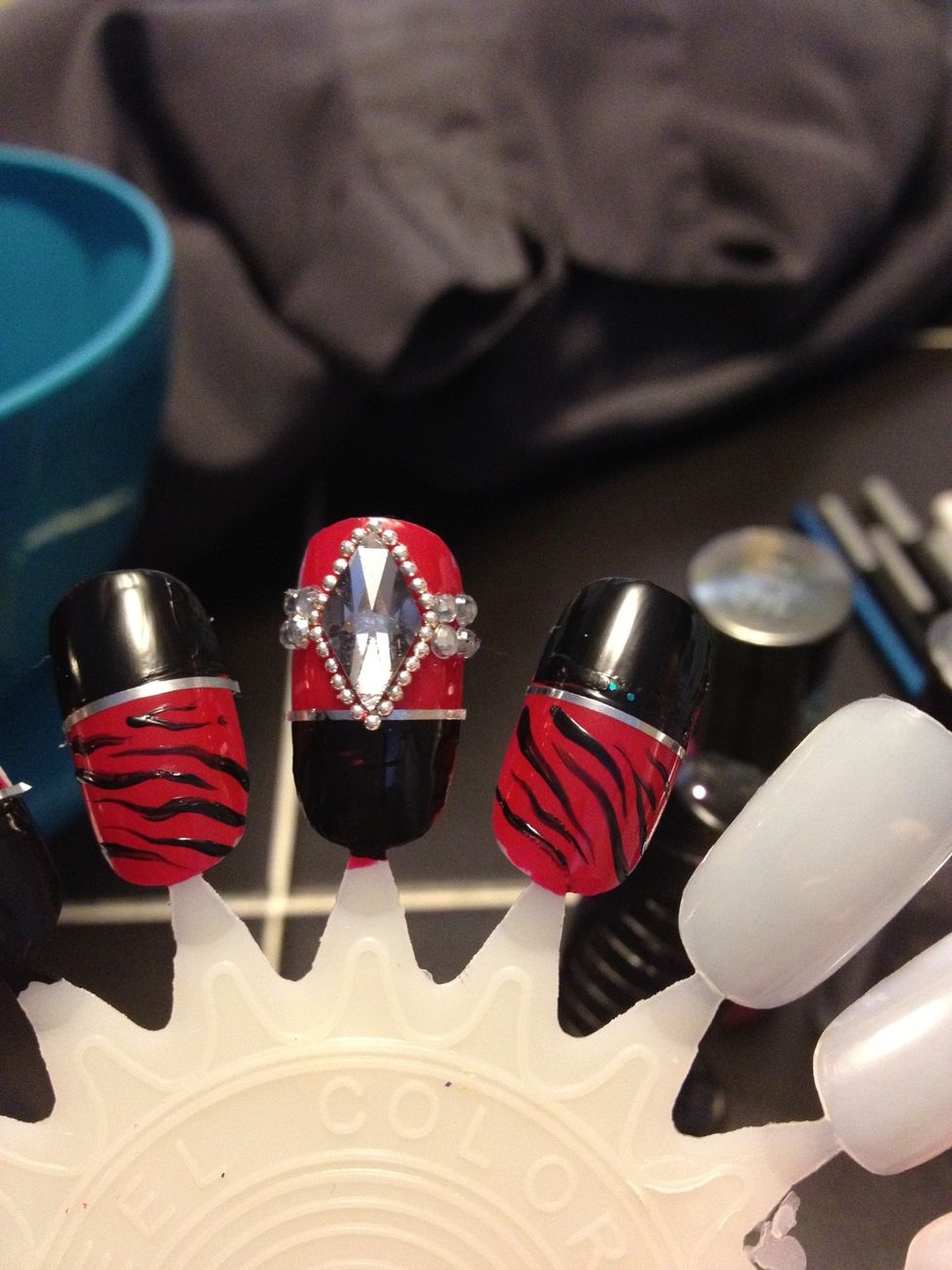 Add four medium sized rhinestones on each side
Red polish
Black polish
Striping Tape
Striper
Large rhinestone
Small steel beads
Topcoat
Fabulocity By Jessica
Follow my Instagram @fabulocitynails\n\nPlease feel free to request designs and ask questions.