Make Sesame & Lime Herb Butter for Grilled Meats
25
The butter should keep room temperature. If you haven't taken it out in time heat it up in the microwave for a couple of seconds.
Make the butter fluffy using an electric whisk.
I had planned to used cilantro but ended up adding flat parsley. It's of course another flavoured all together but still nice.
Add the chopped chili.
Add the roasted sesame seeds. I used ready-roasted but you can of course roast them at home as well.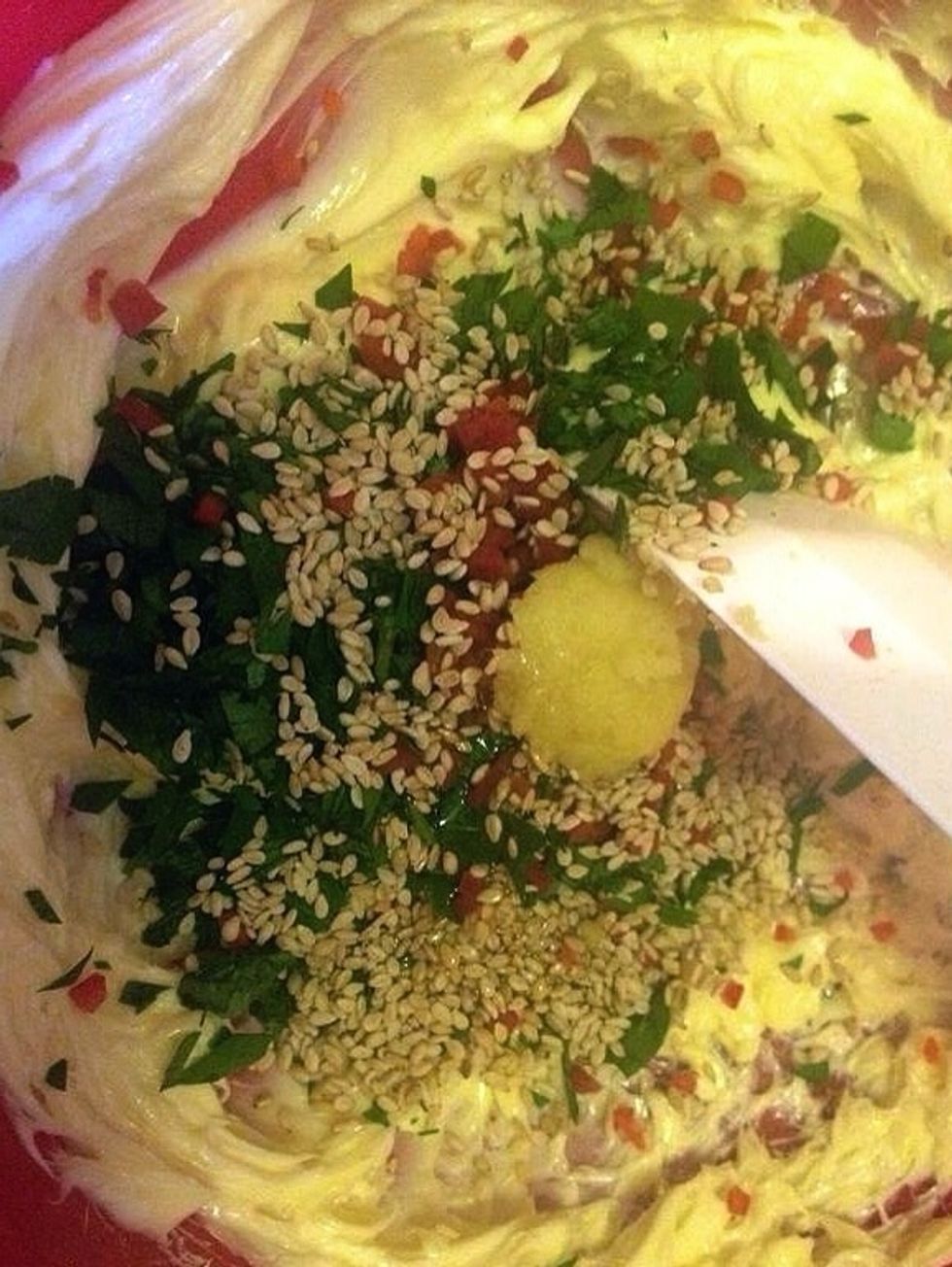 Add the grated ginger and the sesame oil.
Stir and add grated lime peel and lime juice.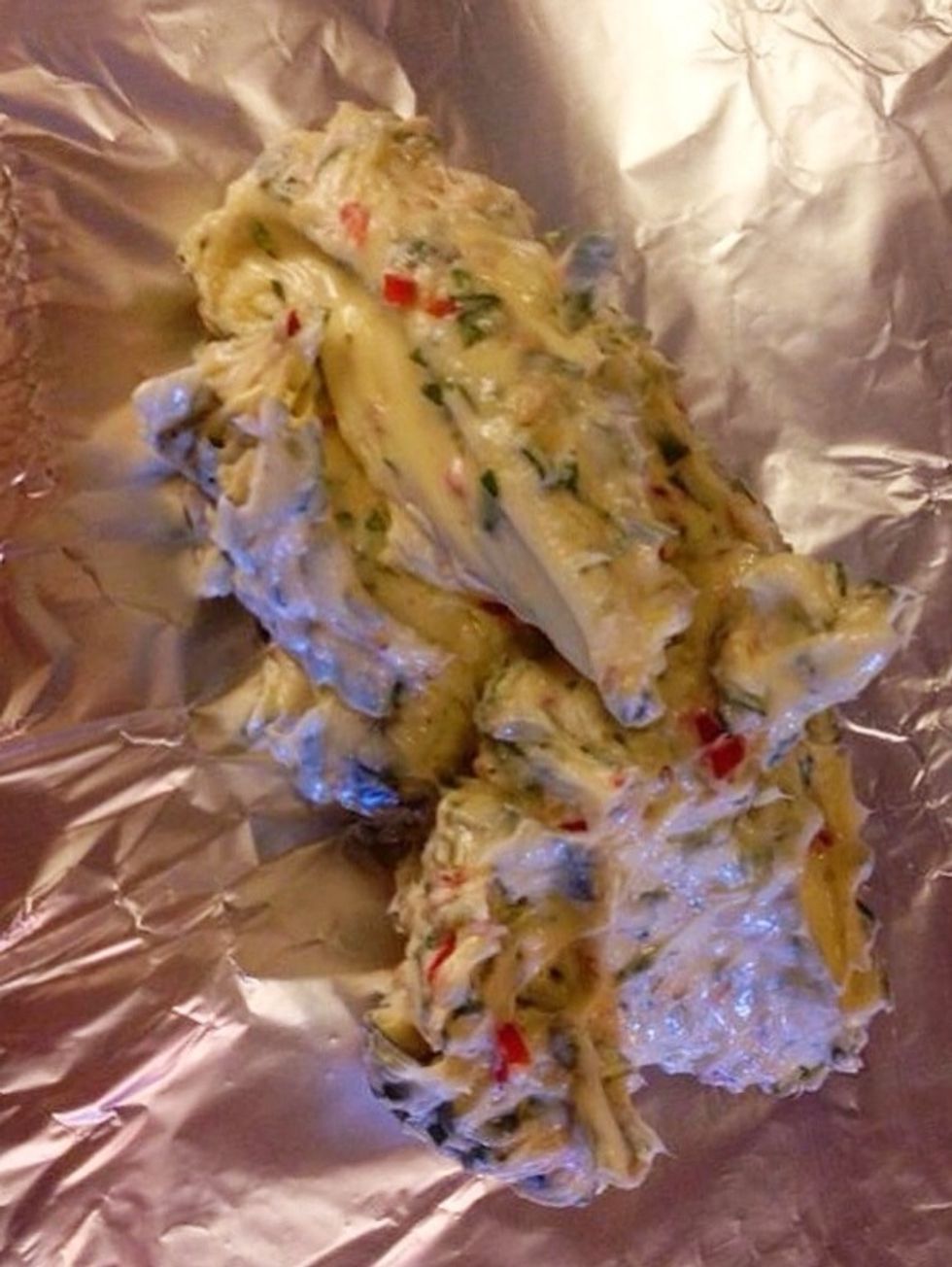 Now you really shouldn't use tin foil but I was stressed and didn't find a baking sheet that I normally use. Roll it and store it cold until you can slice it.
As soon as the meat comes from the grill, and you have cut it, place the butter on the meat.
Use generously of the butter, allowing it to melt on the steak. If you haven't yet tried flank steak do it this summer!
100.0ml Cilantro
1/2 Chili pepper
2.0Tbsp Sesame seeds
250.0g Butter
1/2tsp Sesame oil
2.0tsp Grated ginger
Flake salt
Black pepper
1.0 Lime
Karin Siöö
Lives in Sweden. Gets inspiration from trips, blogs & international students I meet at work.