How to make senegalese rice and fish/meat
Ceebu Jen (rice and fish) or Ceebu Yap (rice and meat) in Senegal. I am not Senegalese, but I have adapted this recipe...trial and error until my Senegalese husband recognized/loved the dish! 😄
2927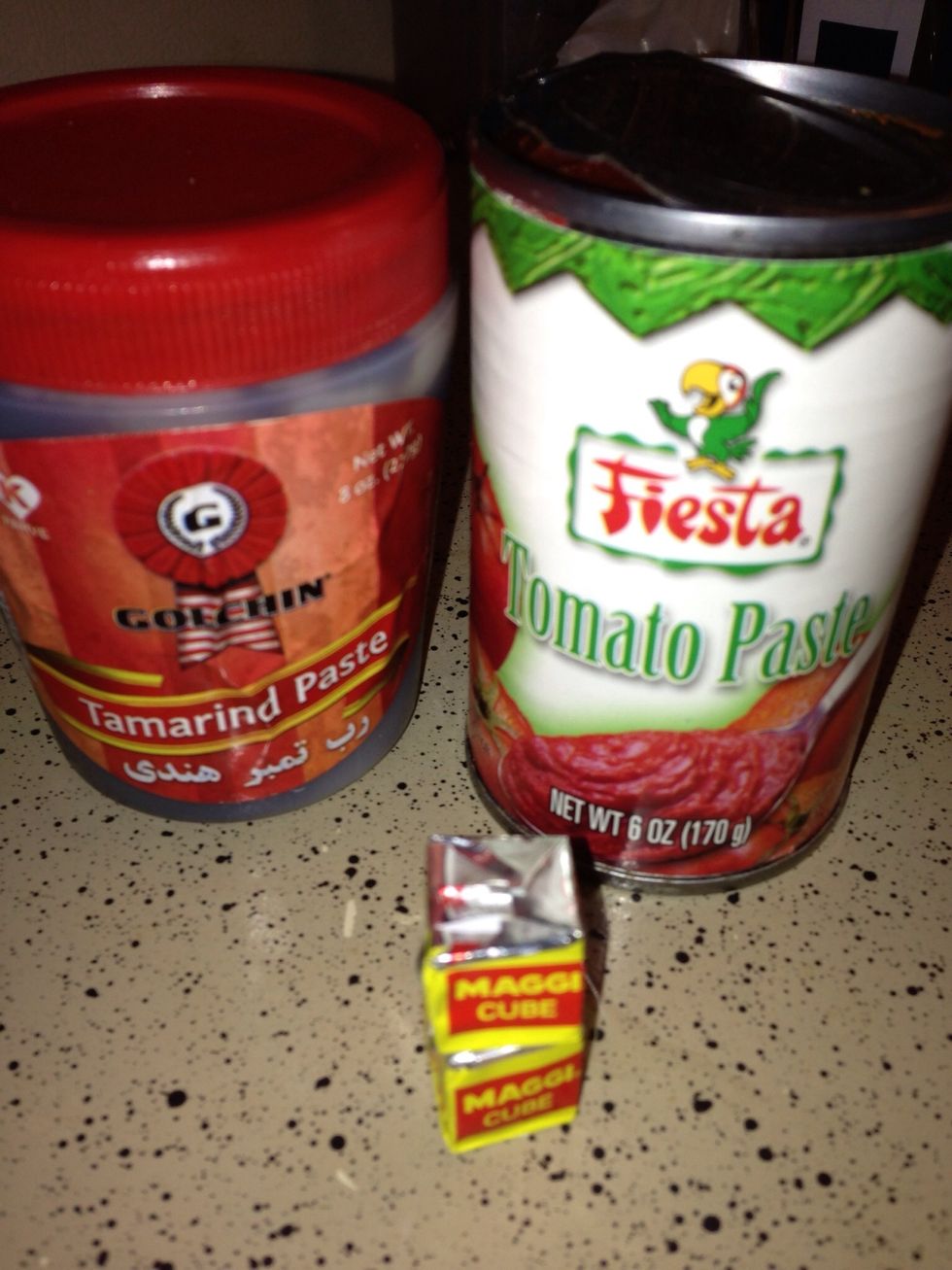 Ingredients...the veggies on the ingredient list are optional...choose veggies that you like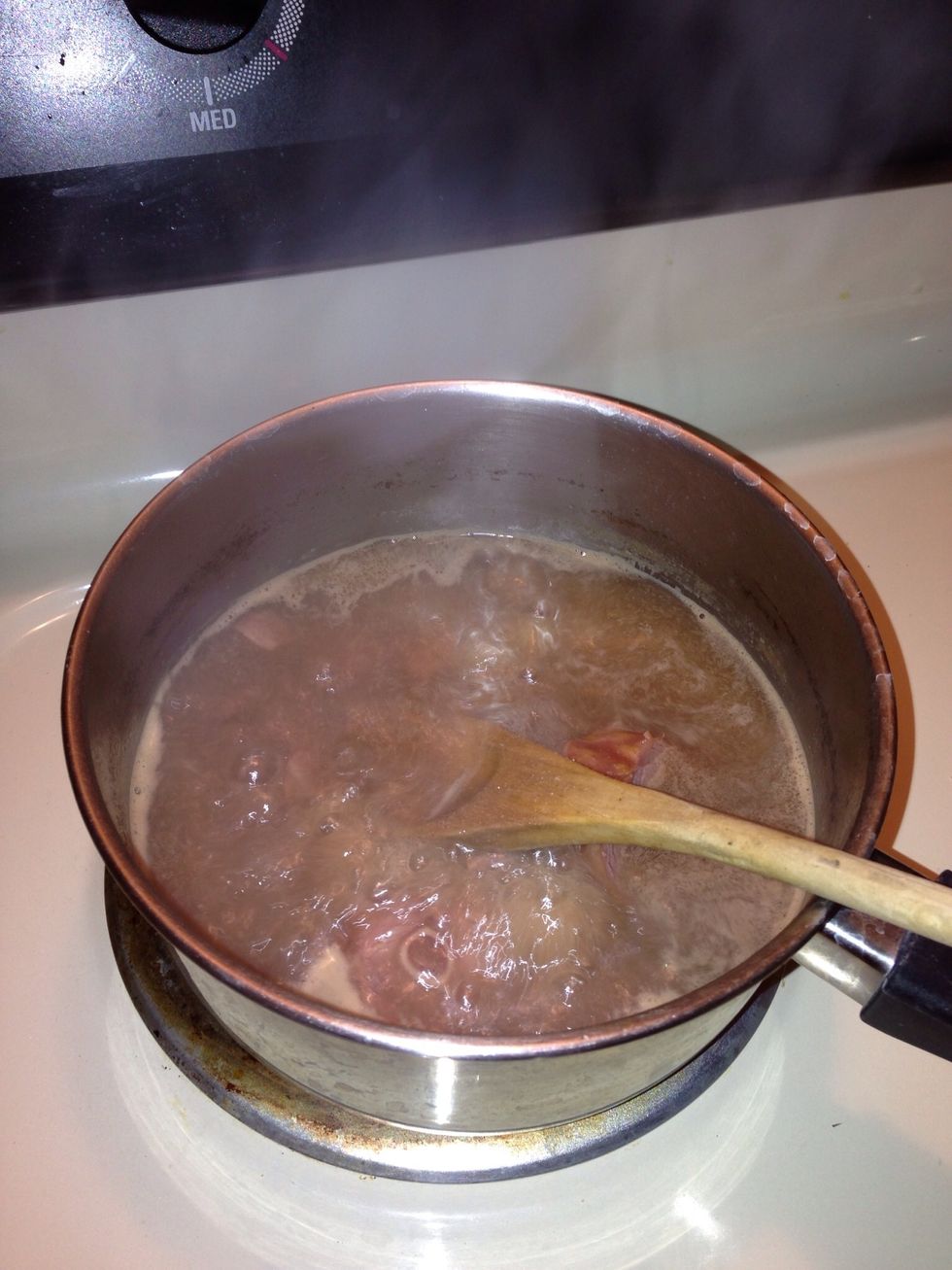 Start by boiling the meat...after washing/cleaning it. Boil for about 1.5 hours, then remove it from the water (save the water) and place the meat in the oven, covered with foil, on 325F for 35-40 min
If using fish, don't boil it! Use fresh fish, preferably with bones. The fish should be tough and hold up well to frying. Grind together 1 maggi cube, 2 cloves garlic, and a half bunch of parsley.
Stuff the fish with this mixture and deep fry (or oven bake) on high heat. Set the fish aside and later add it to the pot on top of the rice. Sorry no photos of this step!!
Heat oil...just enough to coat the bottom of the pot. Be sure to use a large pot that has a tight fitting lid.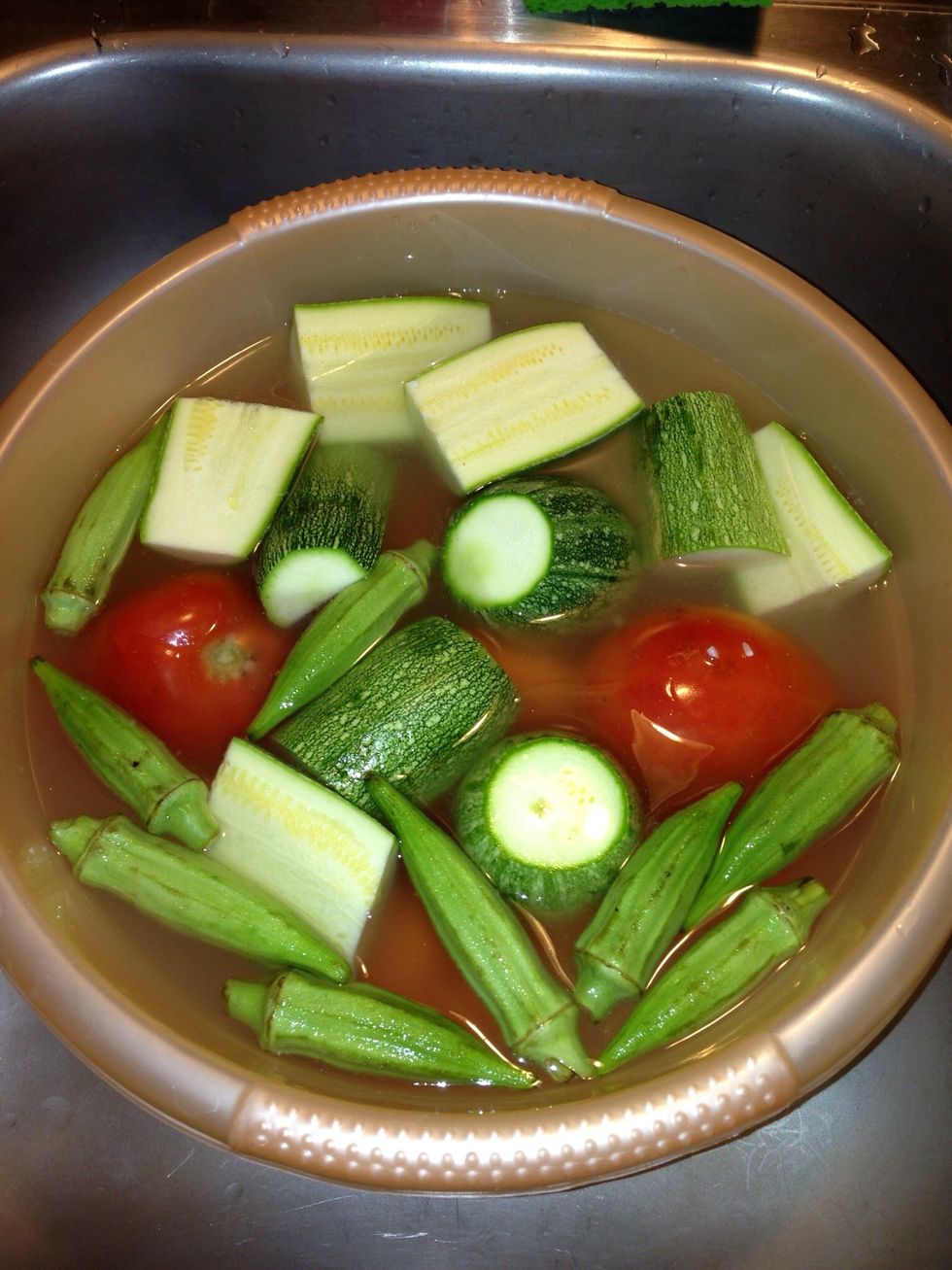 Rinse the rice until the water is clear. Put fresh water in the bowl with the rice. Wash and prep your vegetables. Put them in the bowl with the rice and water.
Chop the onion, green bell pepper, and garlic.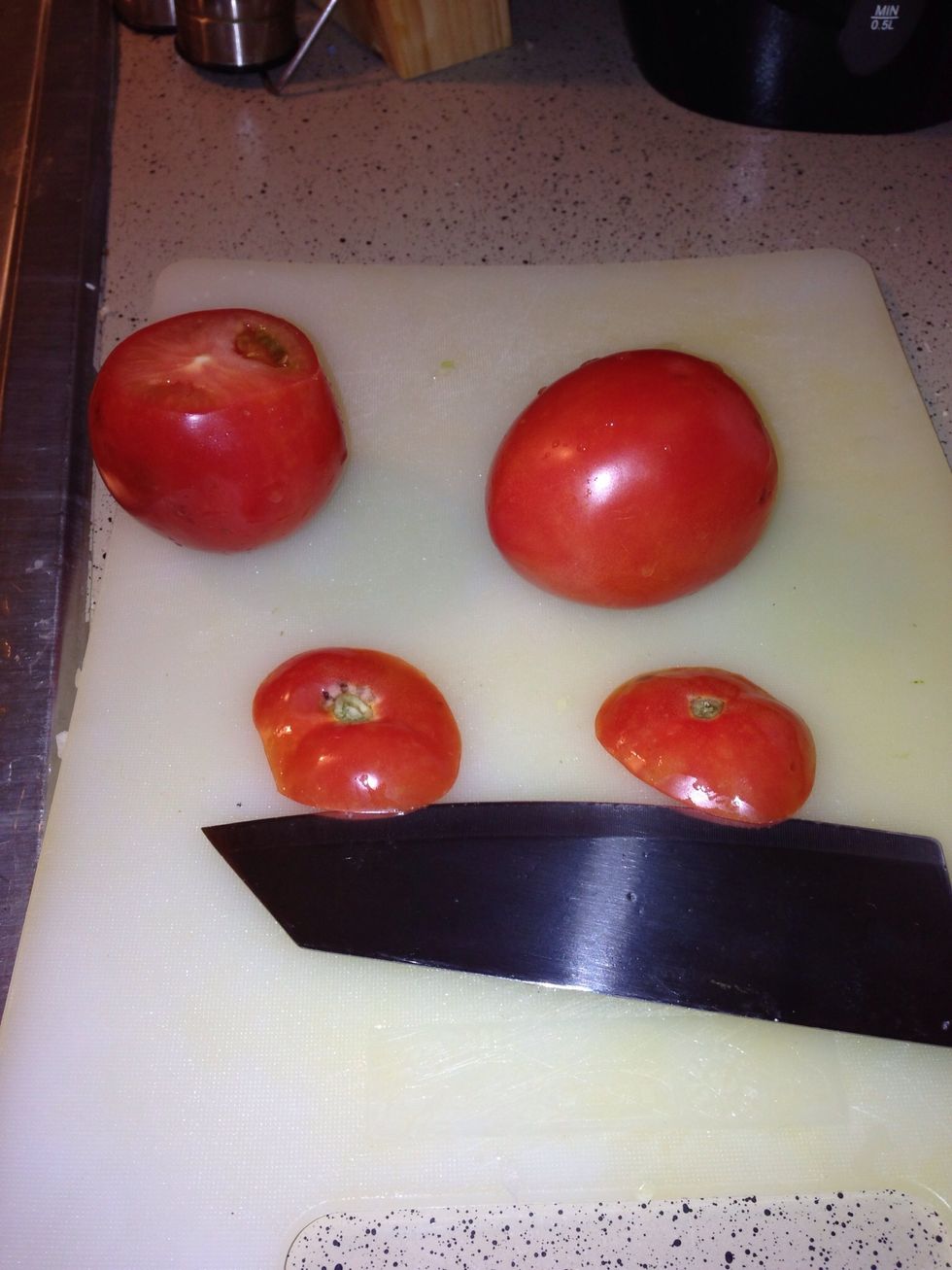 Cut the top off of the tomatoes. Discard the tops. Squeeze the pulp out of the tomatoes directly into the hot oil.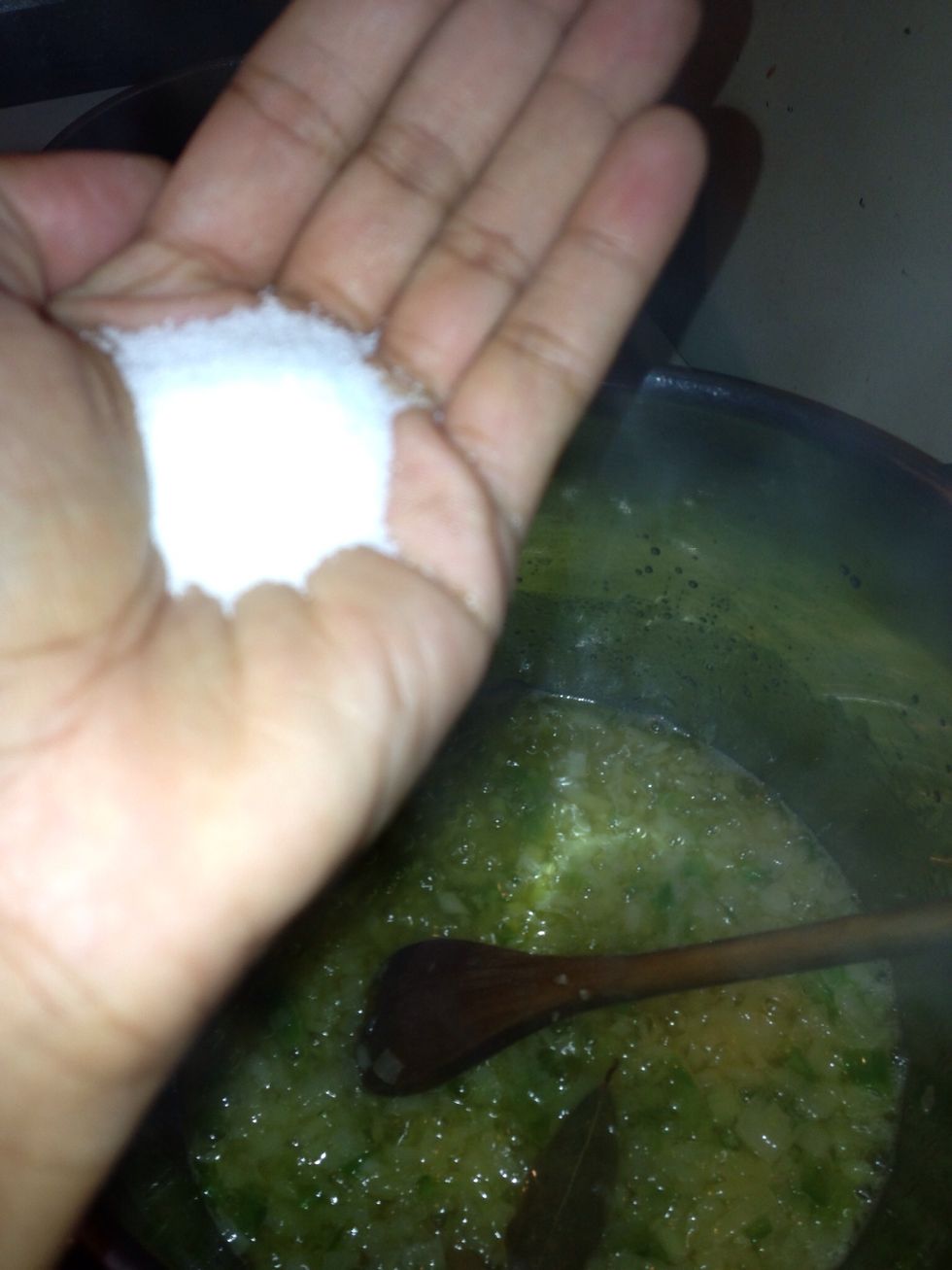 Add the onions, garlic, bell peppers, bay leaf, and scotch bonnet pepper to the oil. Use high heat and cook until the onions are translucent. Add salt.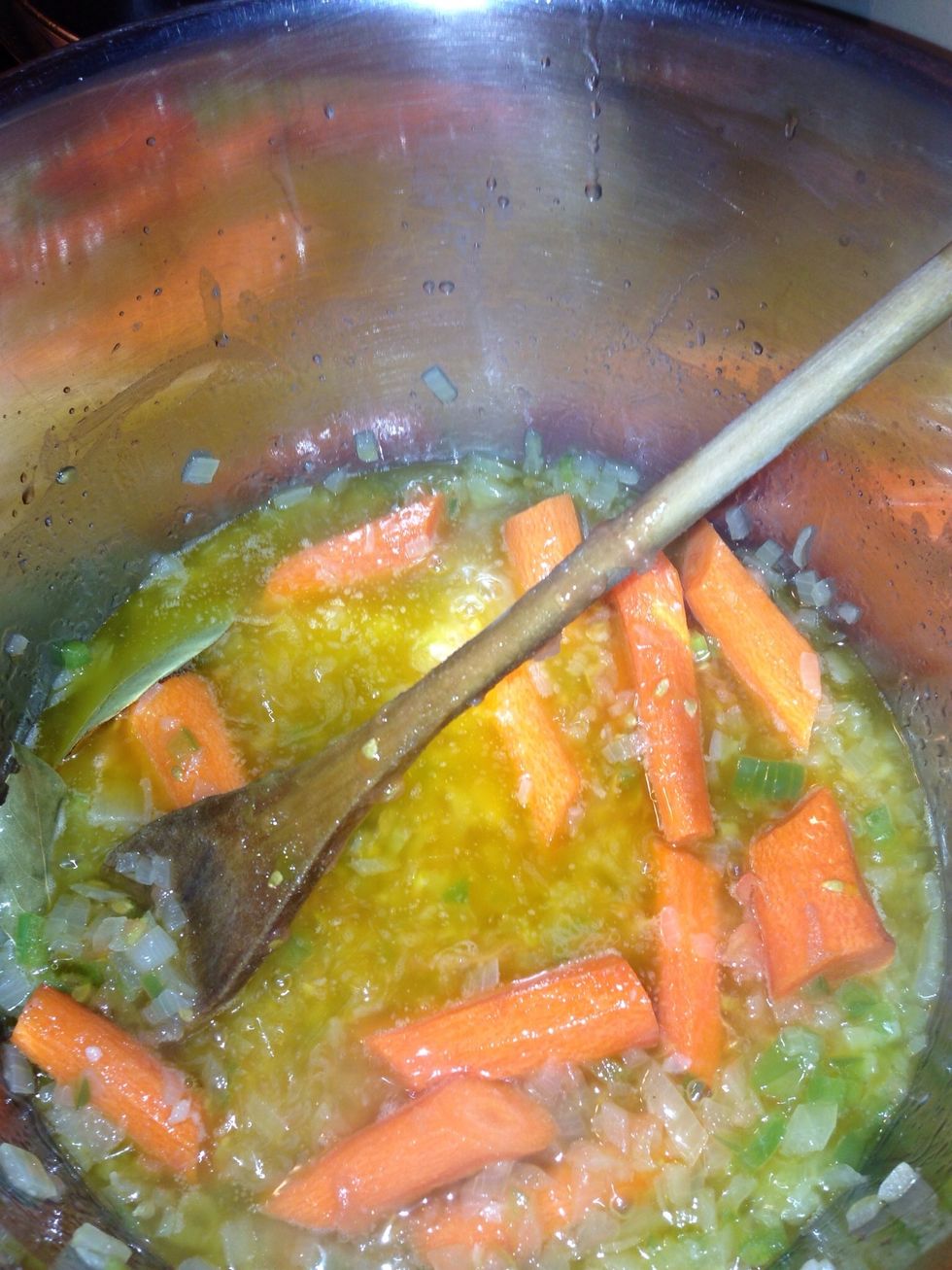 Add the carrots, ground shrimp, and Maggi cubes...cook for about 10 minutes on medium-high heat.
Add tomato concentrate and the tamarind paste. Add the thyme and curry powder. Stir everything together. Medium to high heat.
Pour the water off of the rice.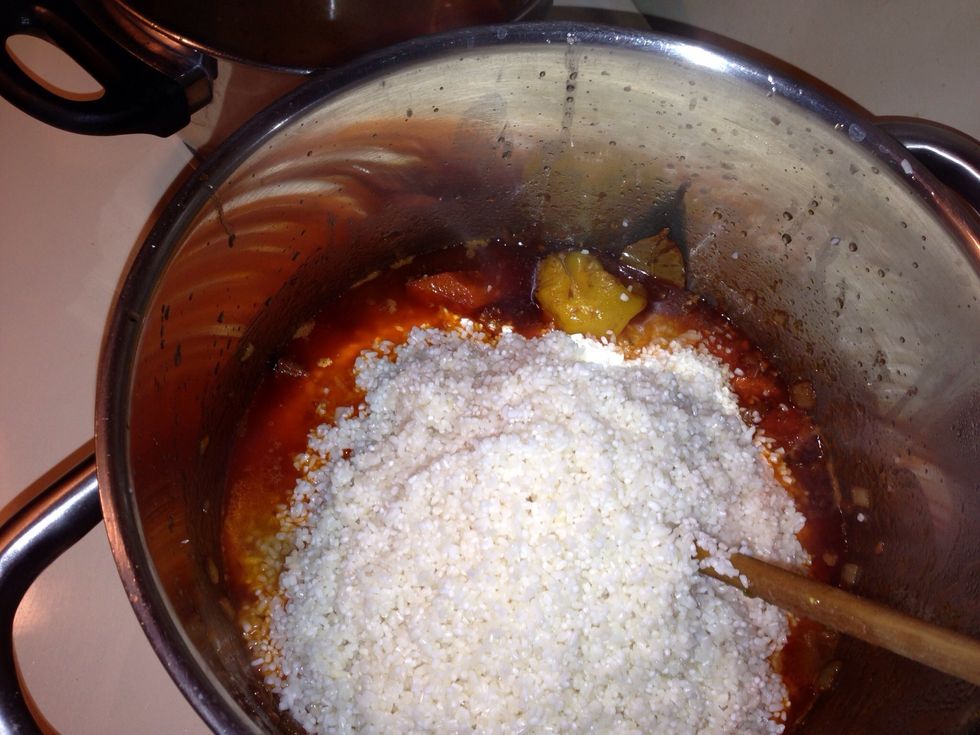 Add the rice to the pot. Stir it well so that the rice is coated with the liquid in the pot. Consider removing the scotch bonnet pepper if you do not like spicy food! You can set it aside now...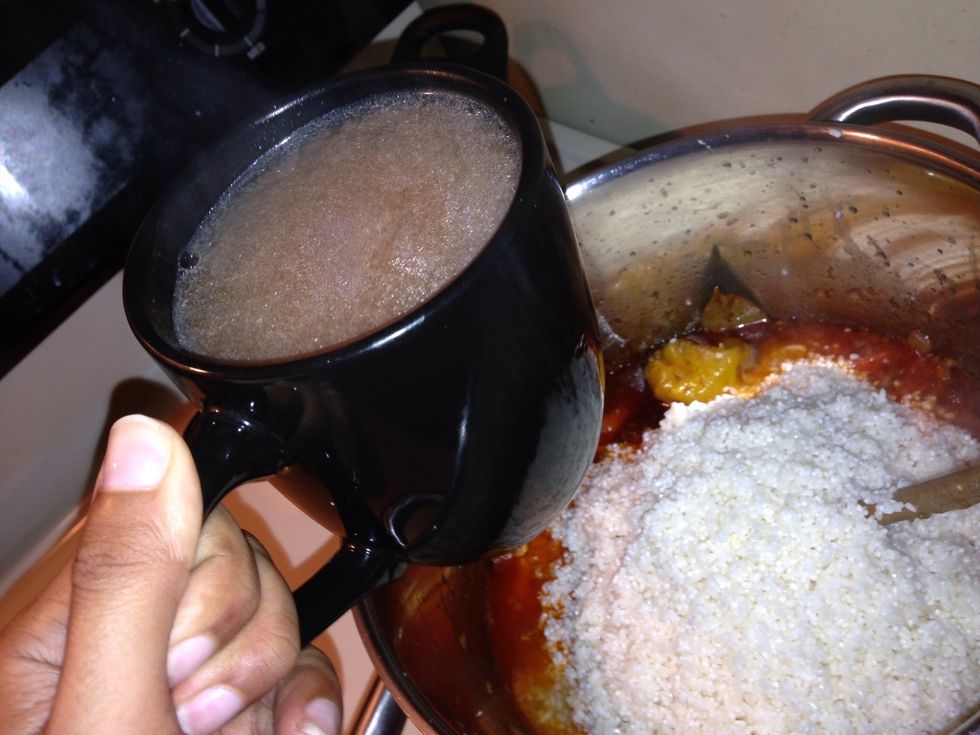 Add about 2 cups of the broth that was made by boiling the meat. Add the meat at this point, OR the meat can be placed on top of the rice when it is almost done. Stir.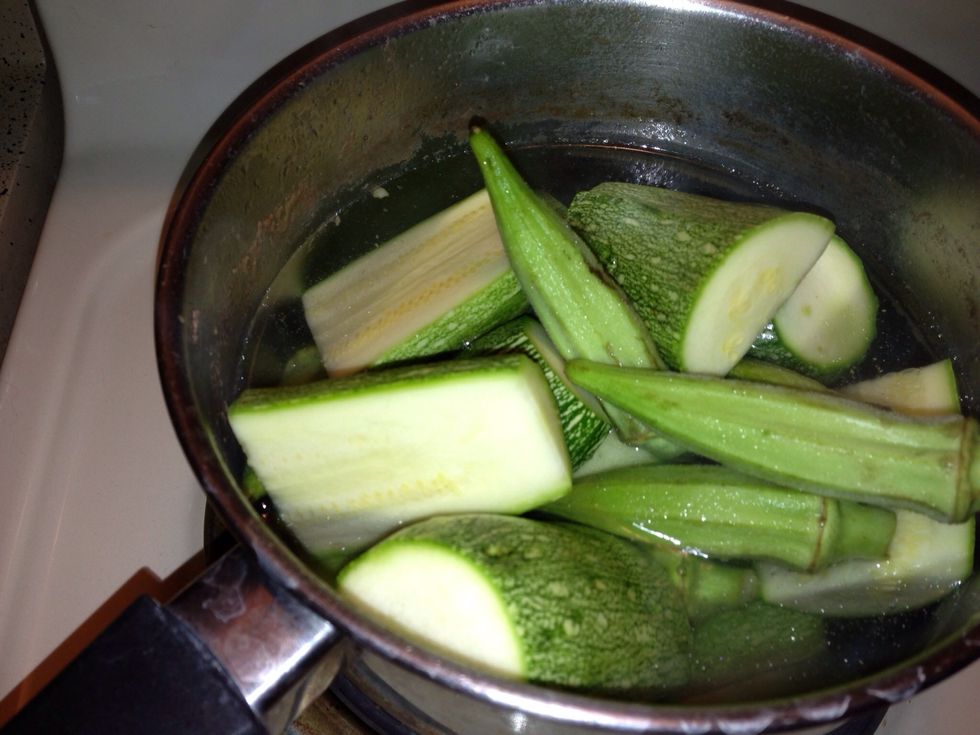 Boil the veggies in a separate pot for about 8 minutes. Next drain the veggies and put them in the pot with the rice. Place a layer of foil over the pot, to cook the rice with steam. Put the lid on.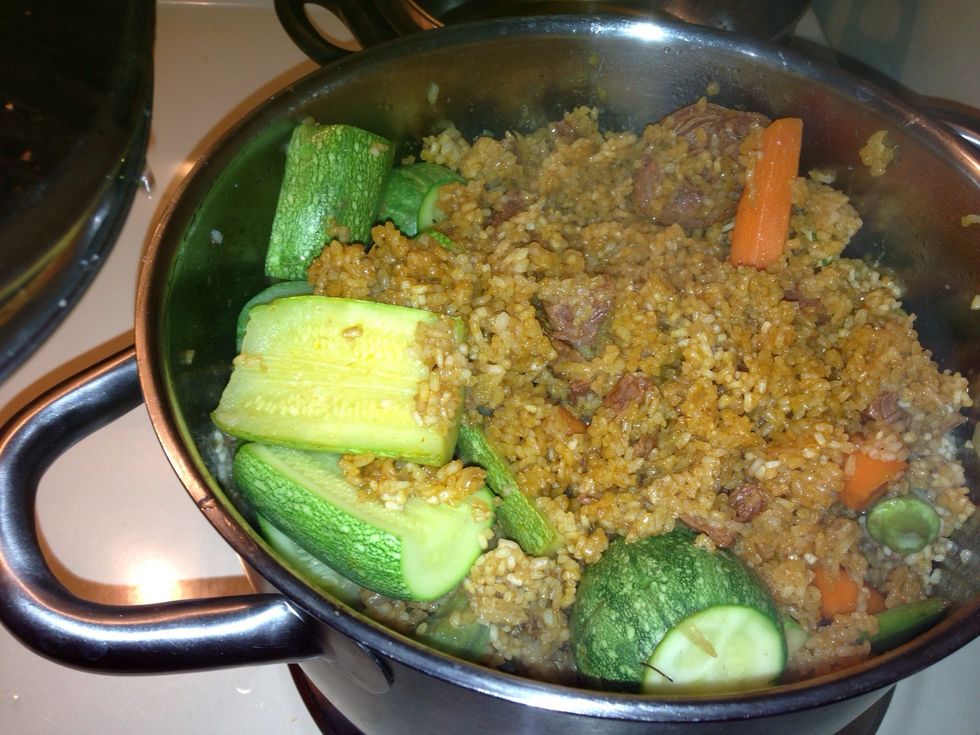 Let steam/cook for 20-25 minutes on very low heat. Turn off the heat and let it sit for another 15 minutes. Finished! Serve with fresh lime wedges and the scotch bonnet pepper! Bon appetit!
1/2Tbsp Tomato concentrate
3.0c Broken rice
1/2Tbsp Tamarind paste
1.0 Medium onion
2.0 Maggi bouillon cubes
2.0 Medium tomatoes
12.0 Fresh Okra
1/2 Head of cabbage
1.0 Fresh zucchini or other squash
3.0 Cloves of garlic, crushed
3.0Tbsp Cooking oil
1.0Tbsp Dried shrimp
1.0lb Fresh fish or fresh beef/lamb/goat cubed
1.0 Large bay leaf
1/2Tbsp Curry powder
1.0tsp Dried Thyme
1.0 Medium Scotch Bonnet pepper (more if you like)
2.0 Large carrots, peeled and cut into large pieces