Peel the skin from the chicken and discard then peel the skin from the bone and separate the meat from the bone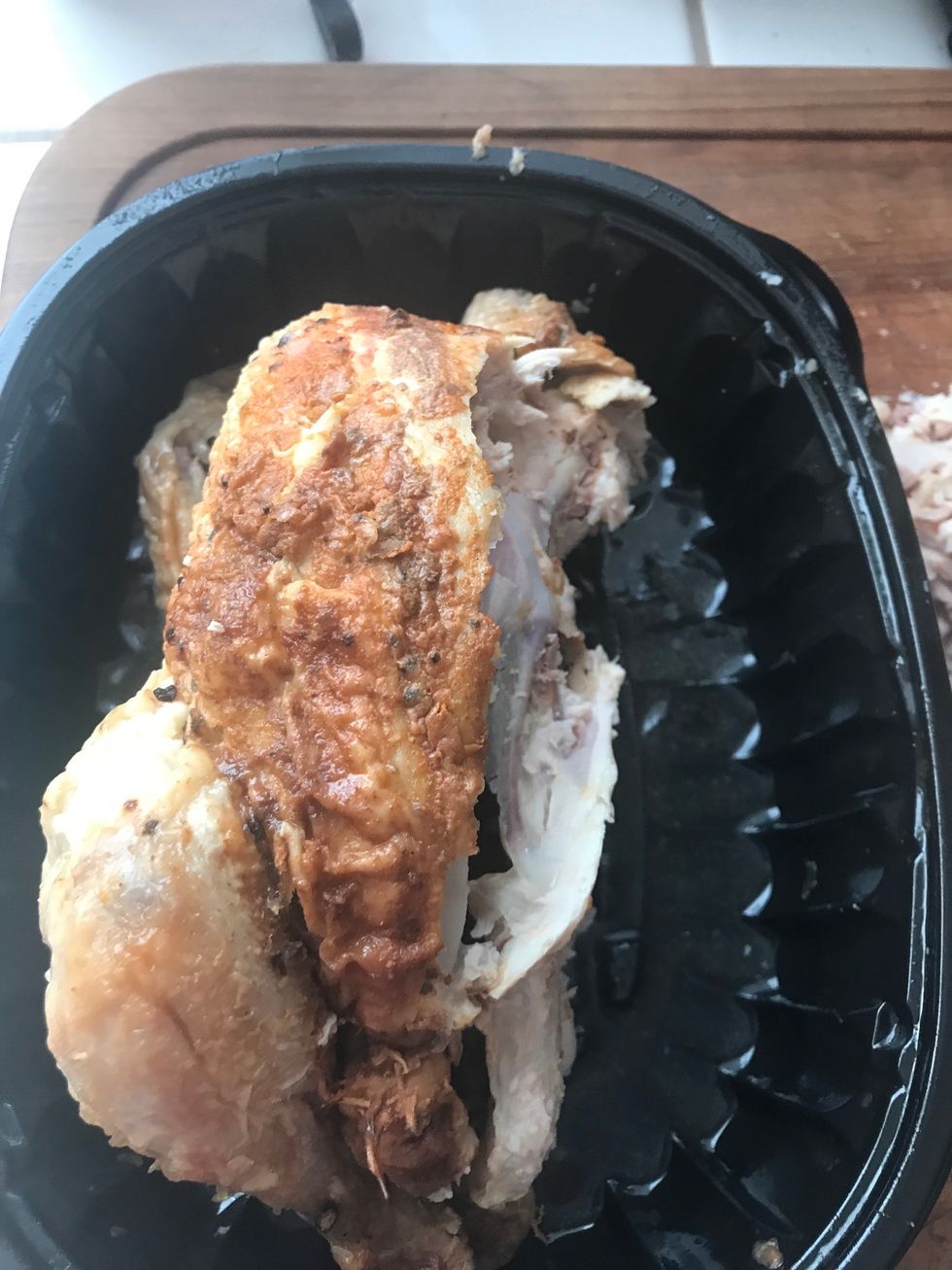 Remove the chicken meat from the bone and discard the bones
Chop chicken meat into finely chopped pieces.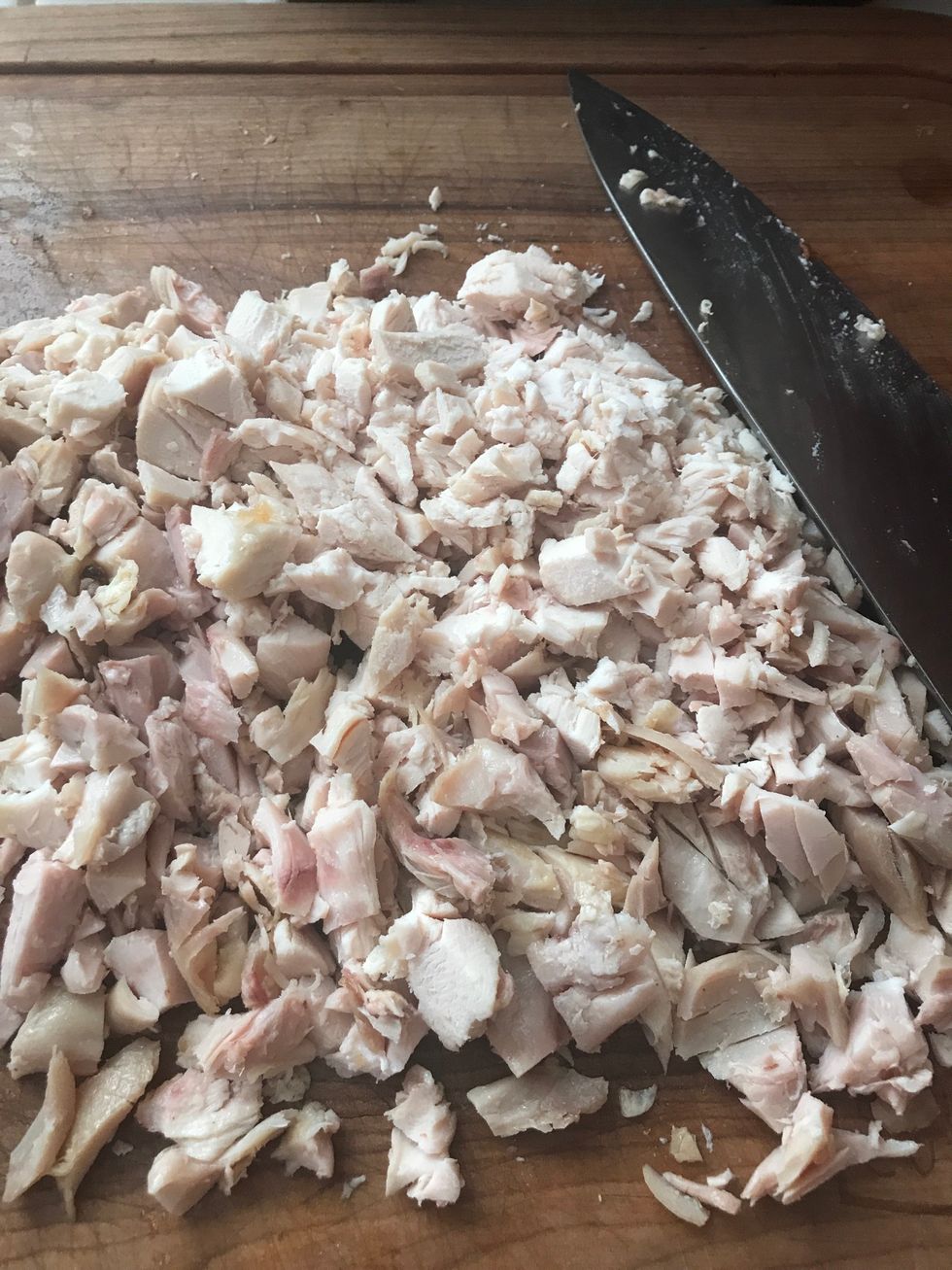 Next heat the oil in a pan on med high heat, and soften your tortillas, drain on paper towels, repeat until all tortillas are heated and softened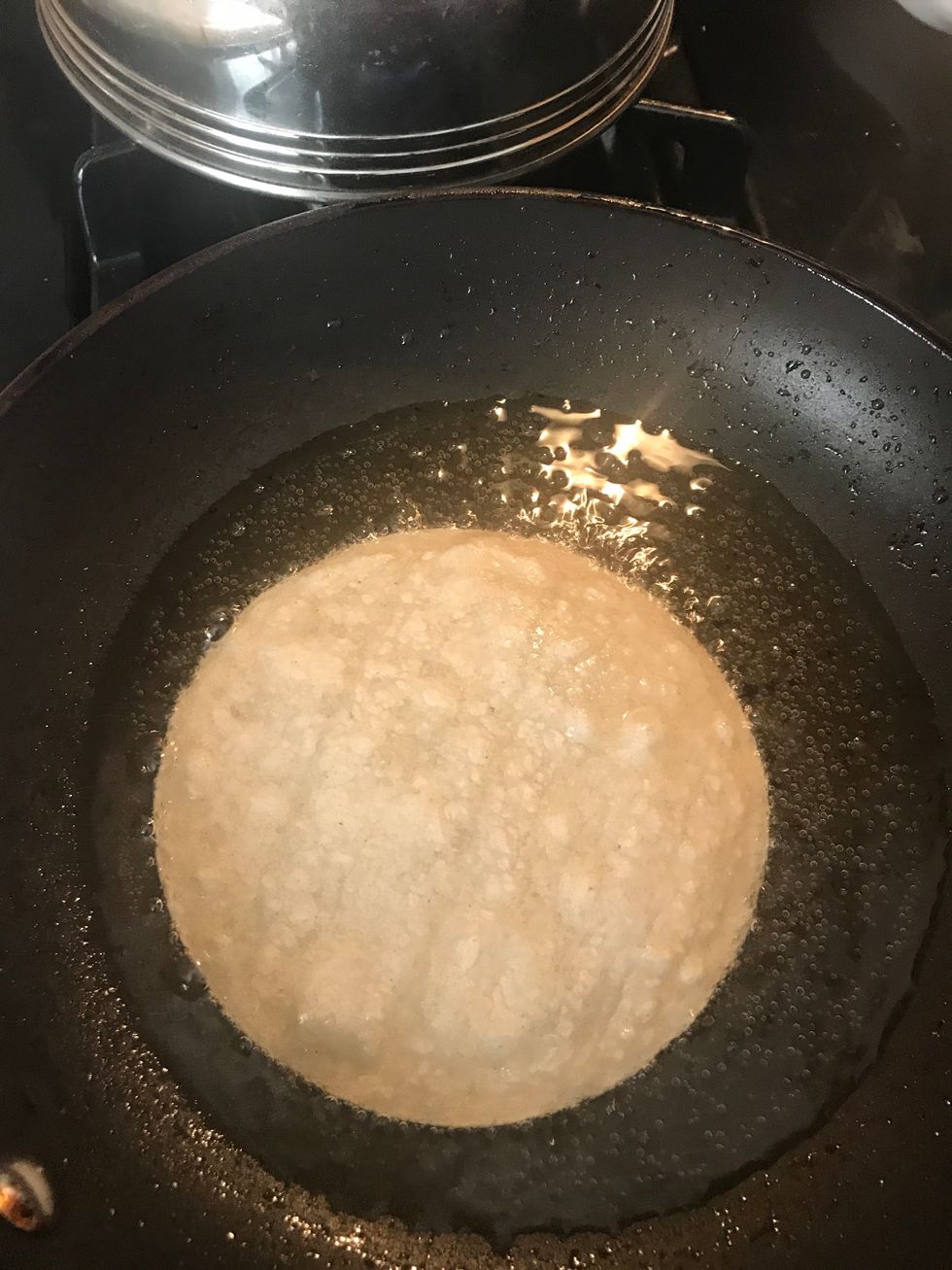 Next get your casserole dish and spoon a bit of the enchilada sauce onto the bottoms of the pan so the enchiladas don't stick 😉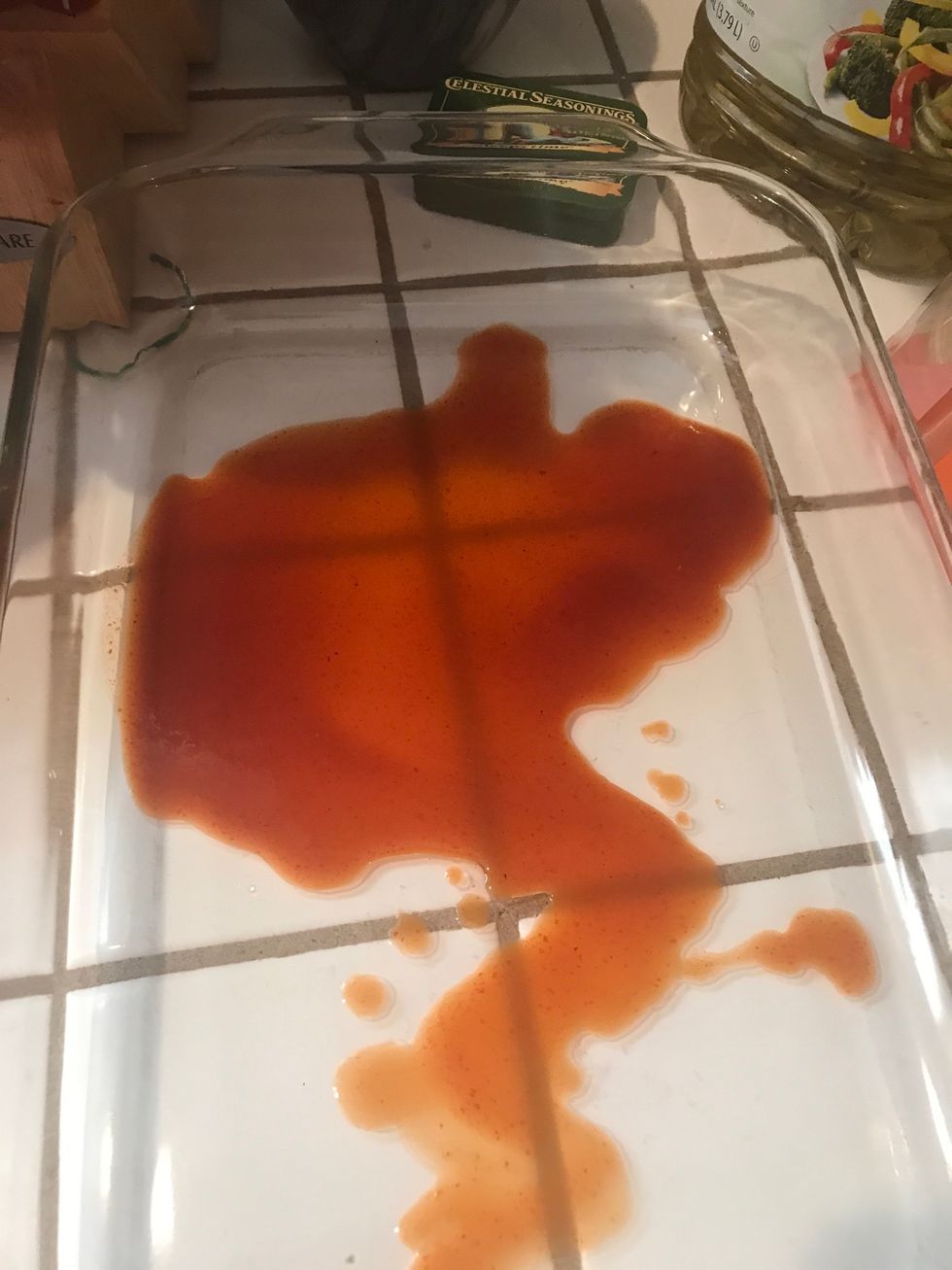 Place a tortilla in the pan and grab a handful of chicken, then roll placing the seam side down, if you want place a pinch of cheese inside as well.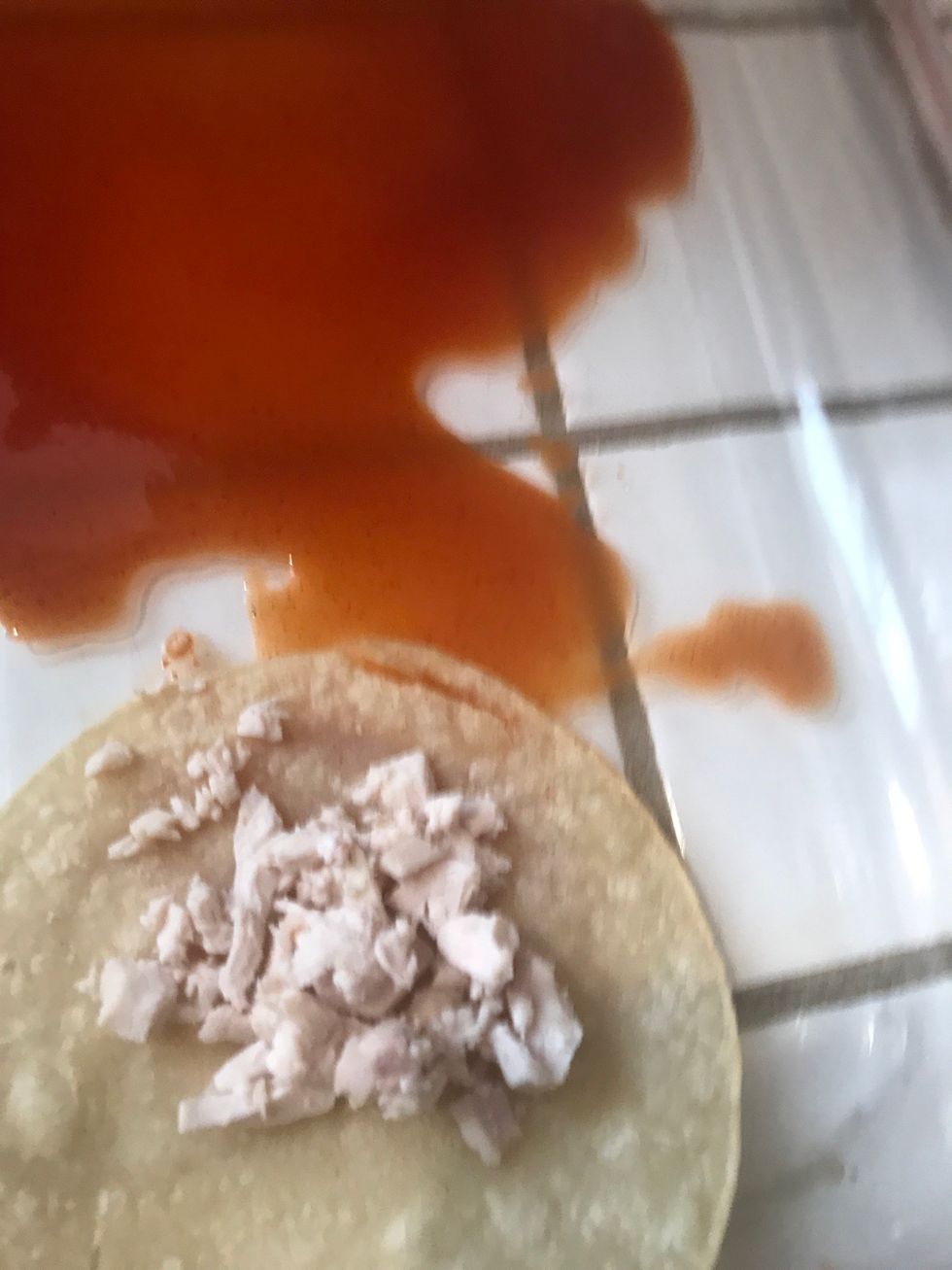 Repeat until your have a whole pan of enchiladas, then pour your canned enchilada sauce over your enchiladas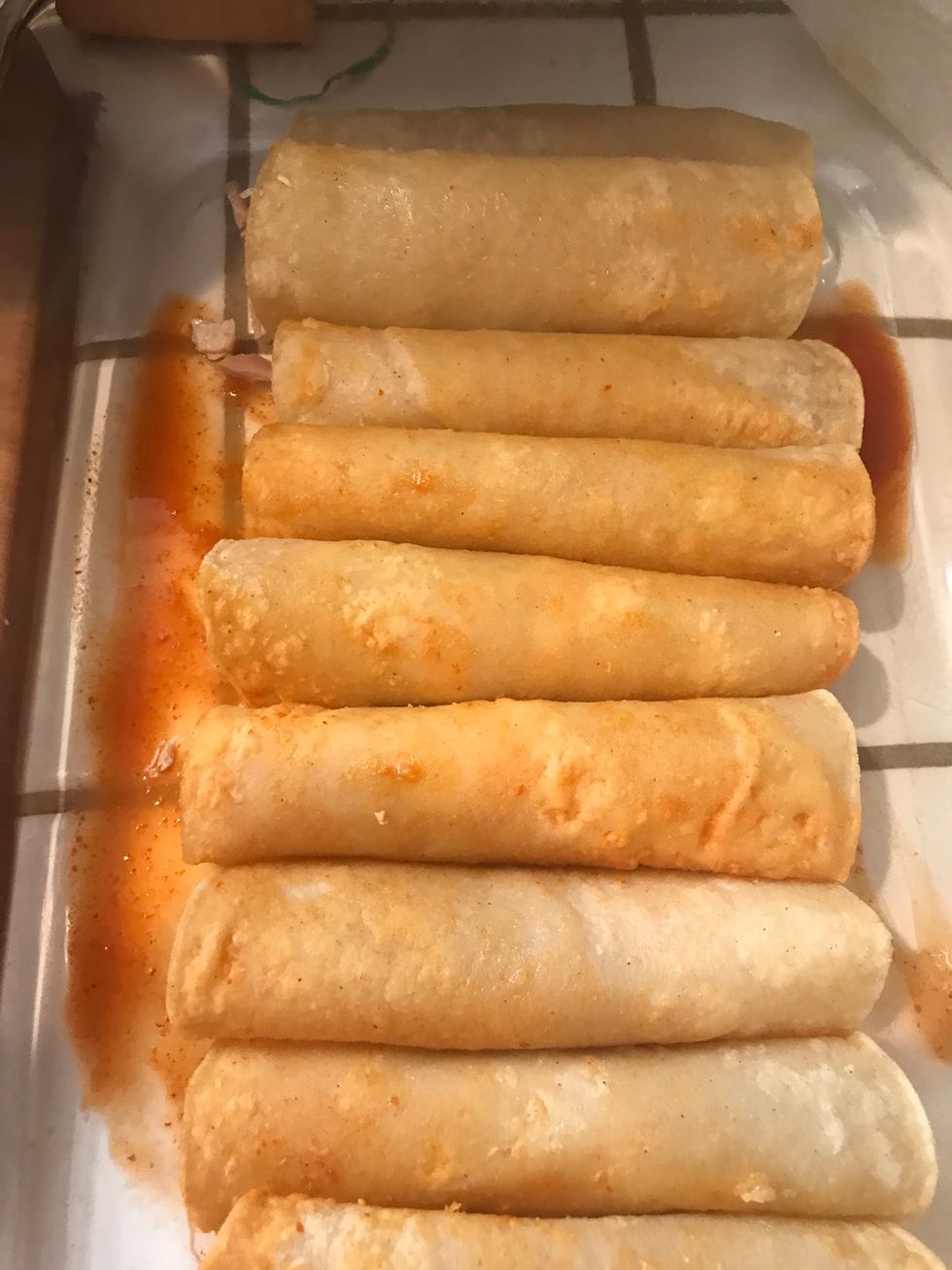 I like to stuff extra rolled enchiladas on the sides, don't worry! if you run out of chicken just stuff with cheese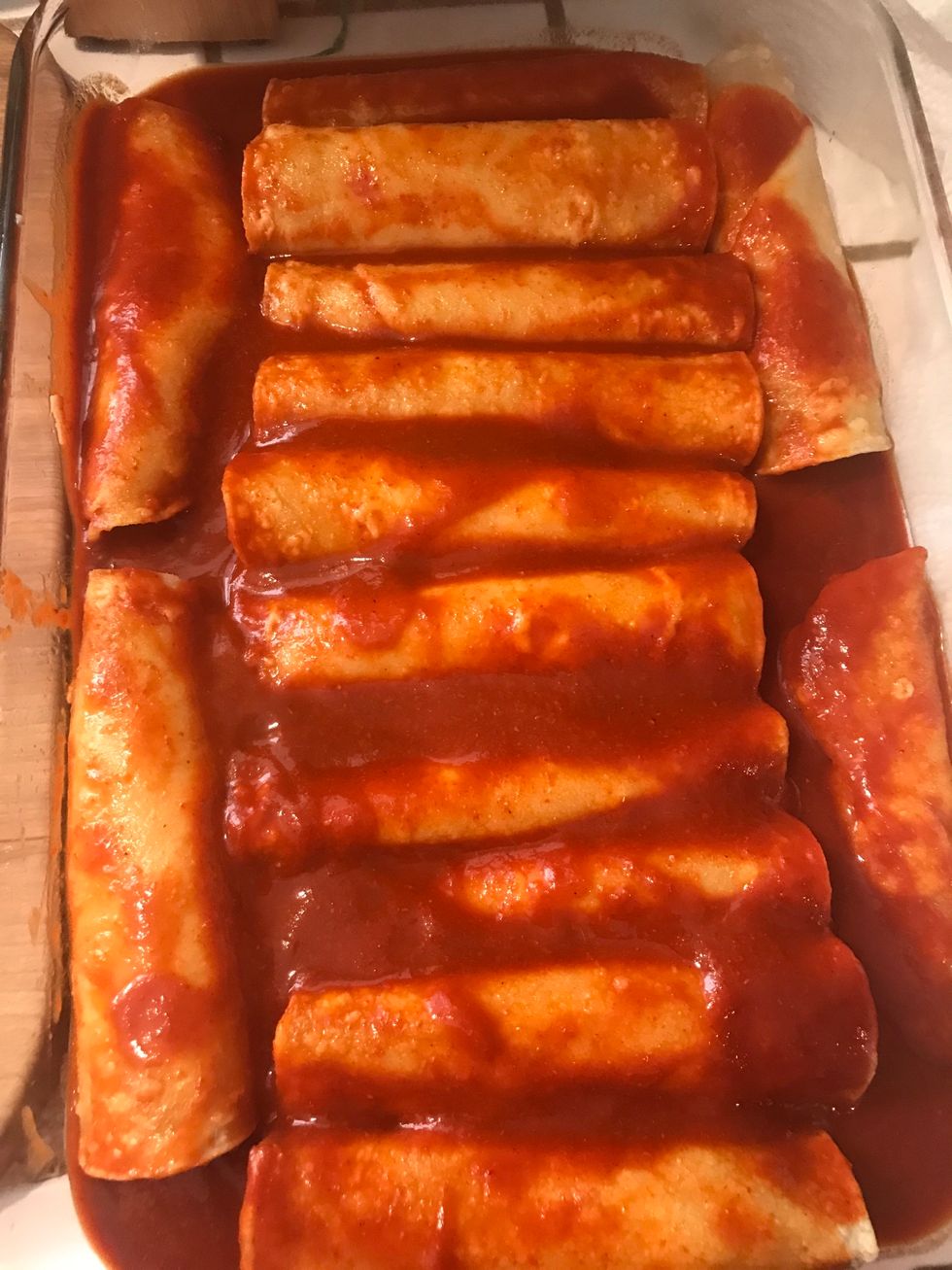 Sprinkle your cheese on top, I like to use a blend of cheddar and jack cheeses, but you can use what you want- bake in a preheated oven I usually set mine to 350 degrees for about 30 mins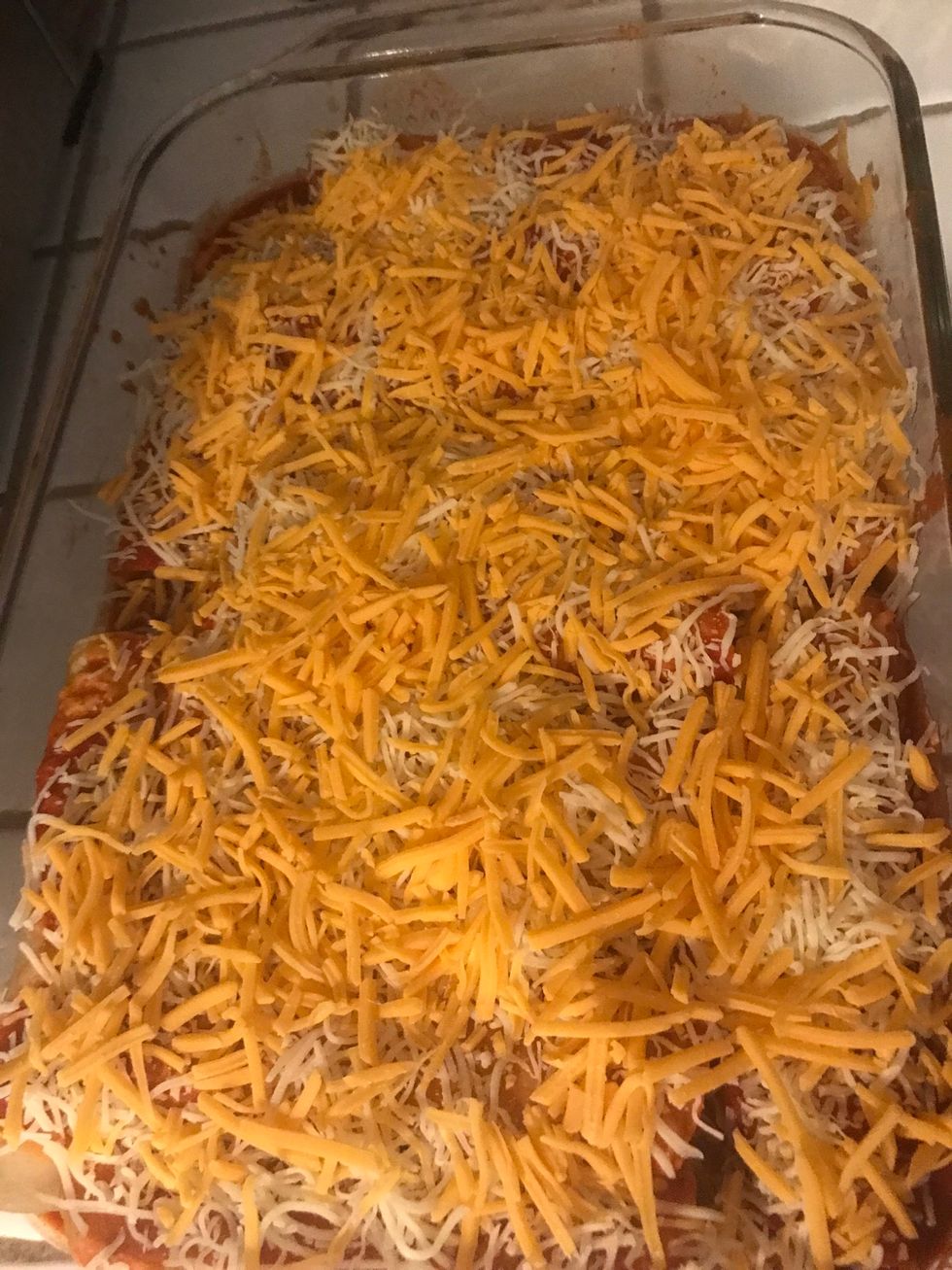 Don't forget to cover with aluminum foil so your enchiladas don't dry out.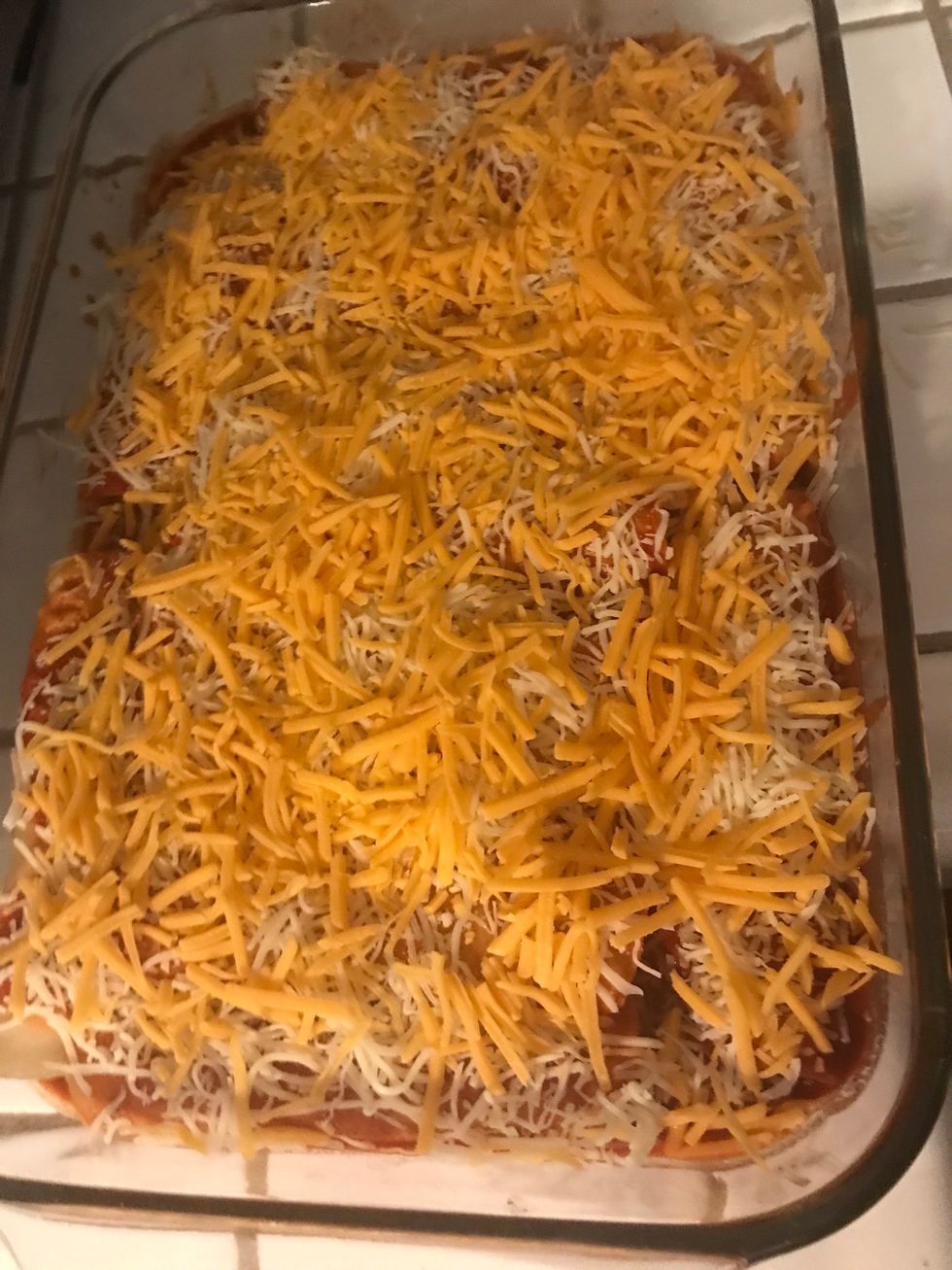 All done, and ready to serve! Garnish with sour cream, fresh cilantro, and green onions or whatever you like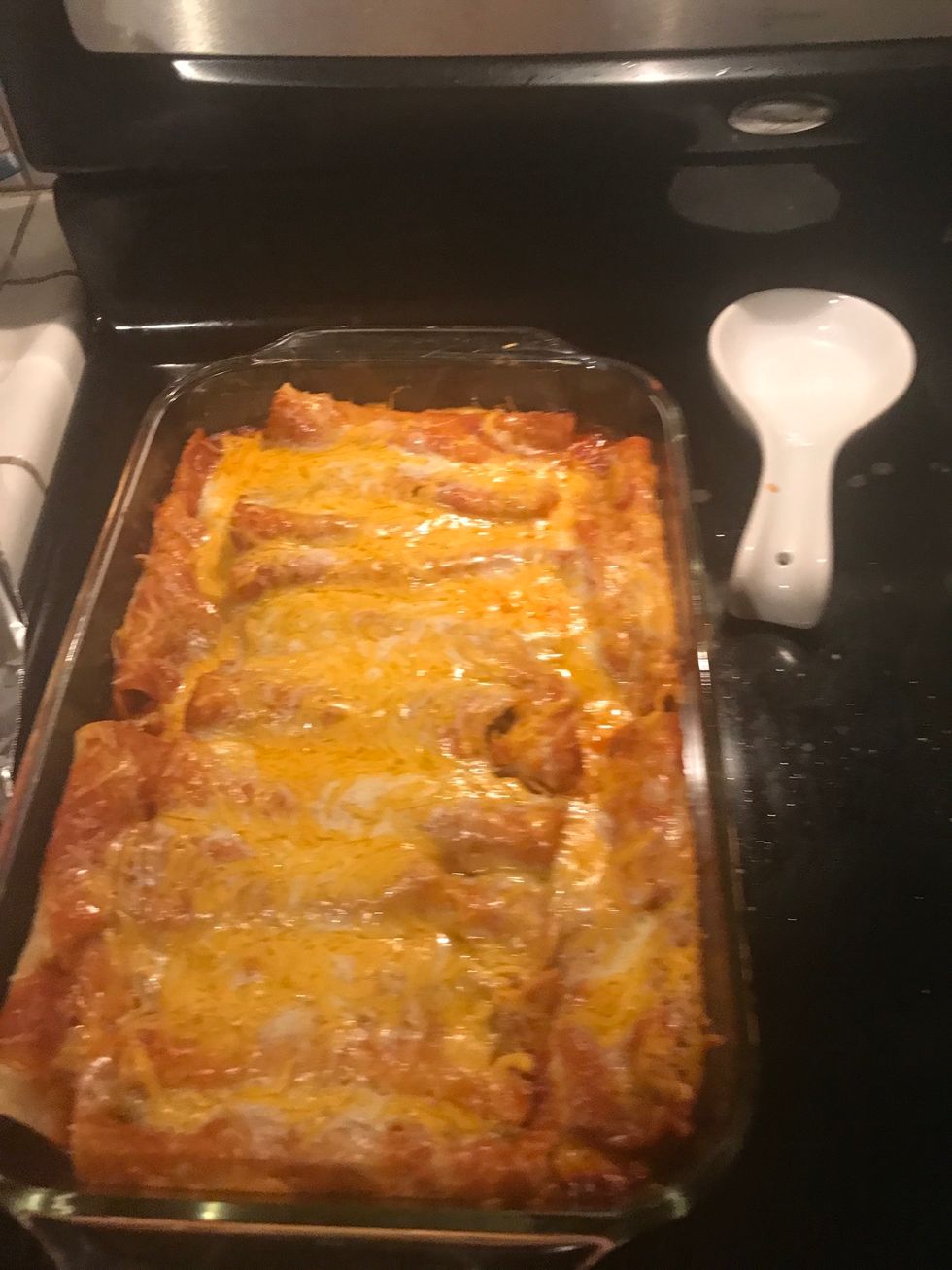 I like to make both red or classic enchiladas and green with salsa verde~delicioso! Enjoy!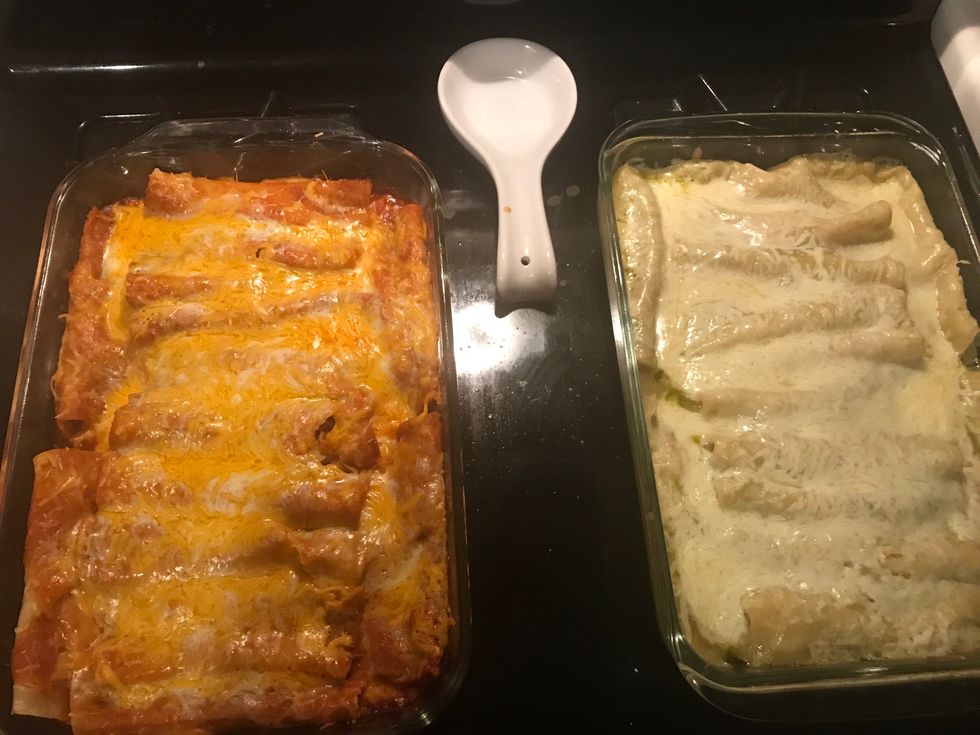 1 whole rotisserie chicken
10-14 Tortillas
1-15oz. Can of Red Enchilada Sauce
1 to 2 tablespoons of vegetable oil
2 cups of cheddar cheese
1-2 green onions
1 small handful of fresh cilantro