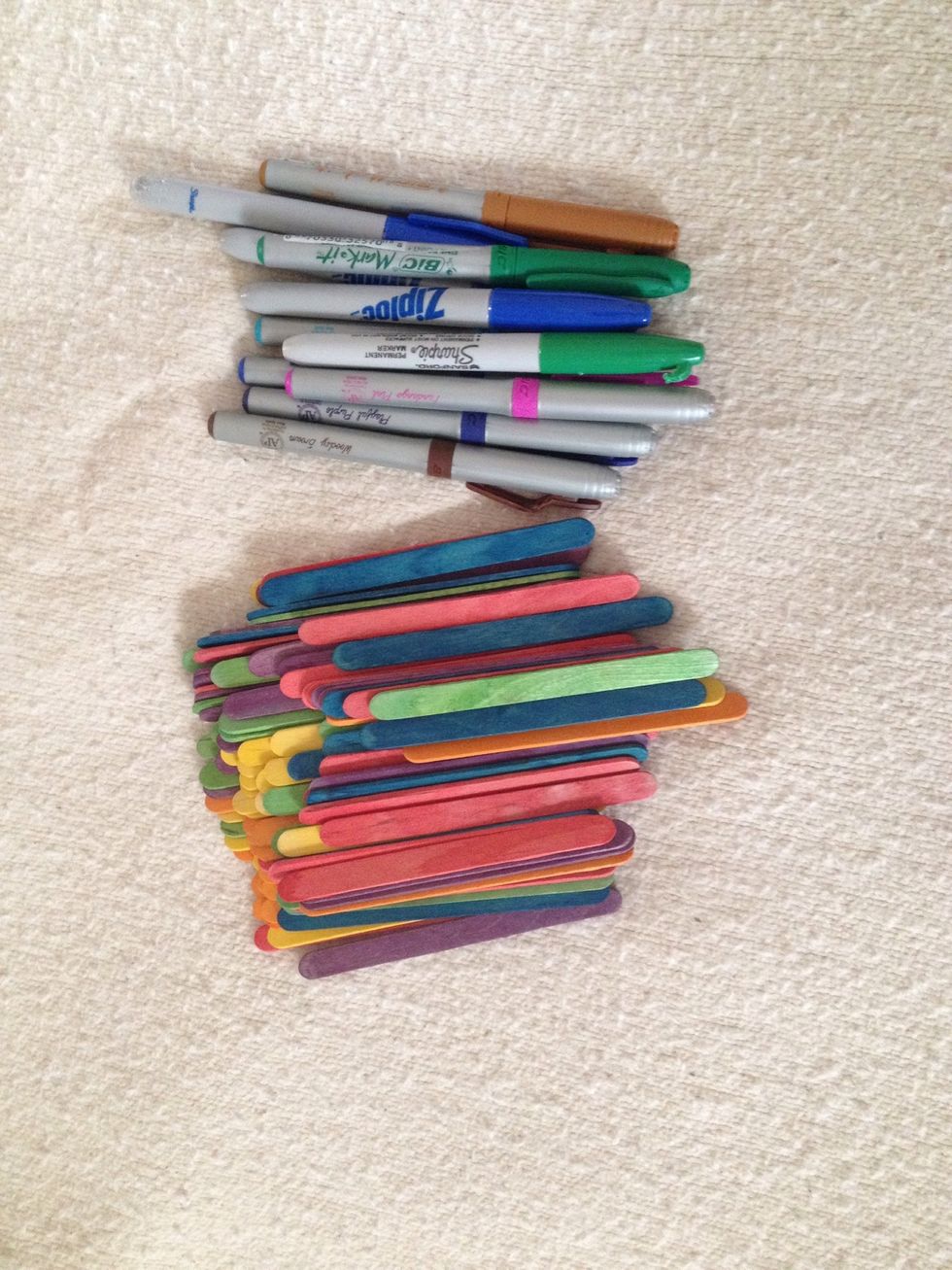 You can buy colored Popsicle sticks or use permanent markers to color them. Then, just use darker colors to write on the sticks. Craft stores sell skinny and larger sticks plain and colored.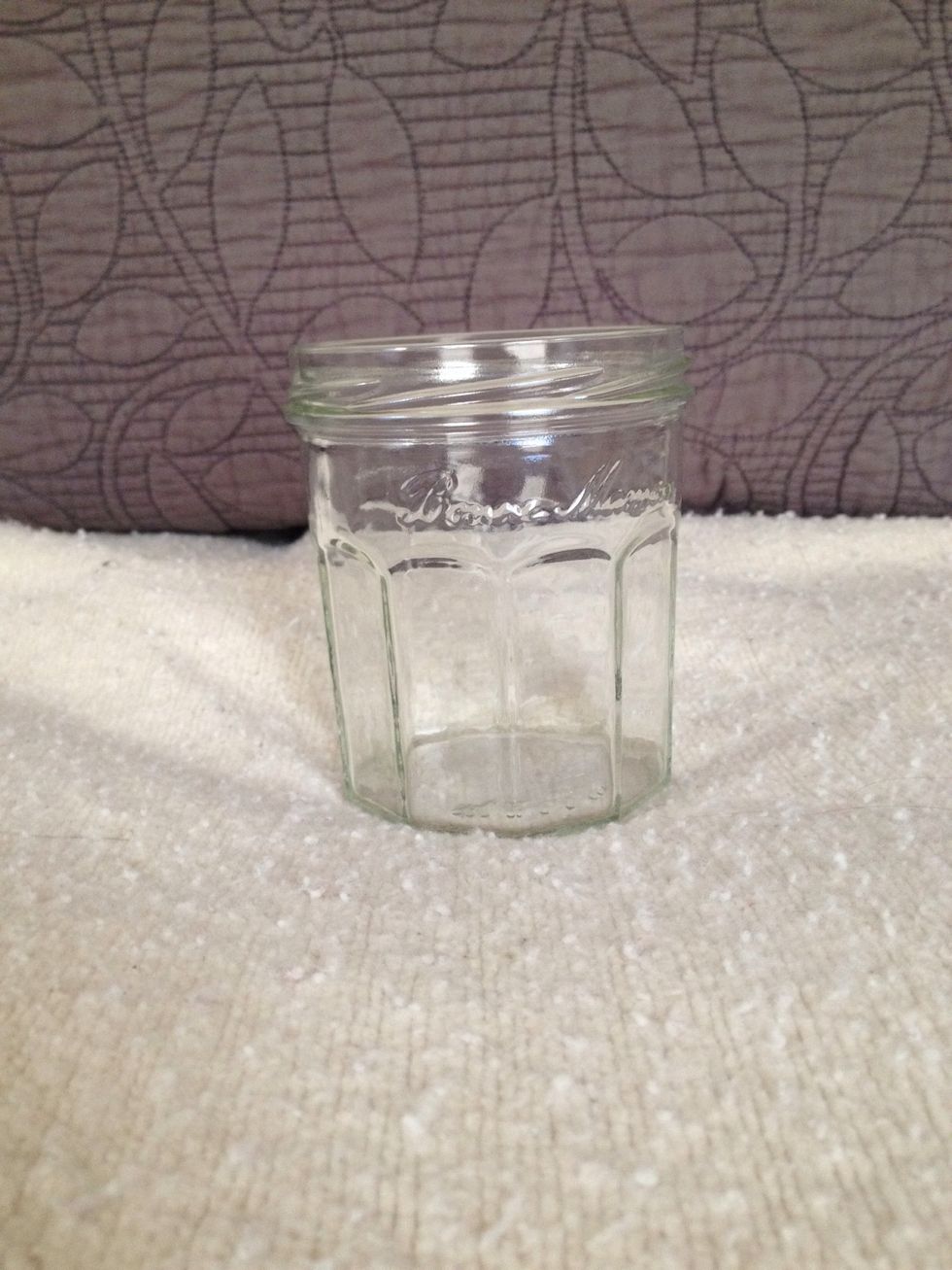 Use any jar you want to store sticks: up-cycling is great!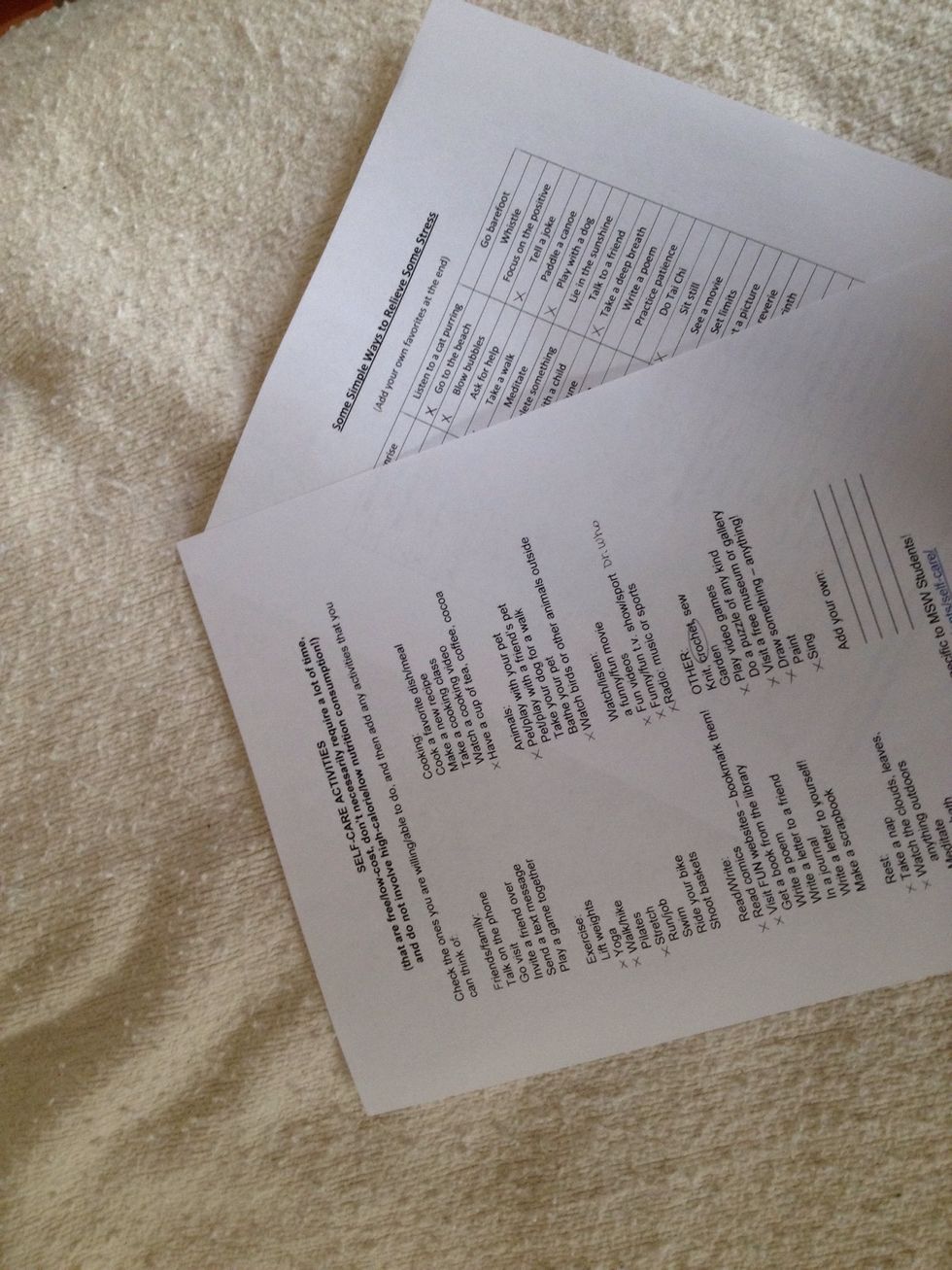 List out self care activities that are do-able for you. Visit websites and enter self-care or stress relief activities as search words.
There are sites with things like get a massage as options. This is great if you've got $ and ⌚️. I worked to find things that are free/low cost, and can be done when you have between 5 & 30 minutes.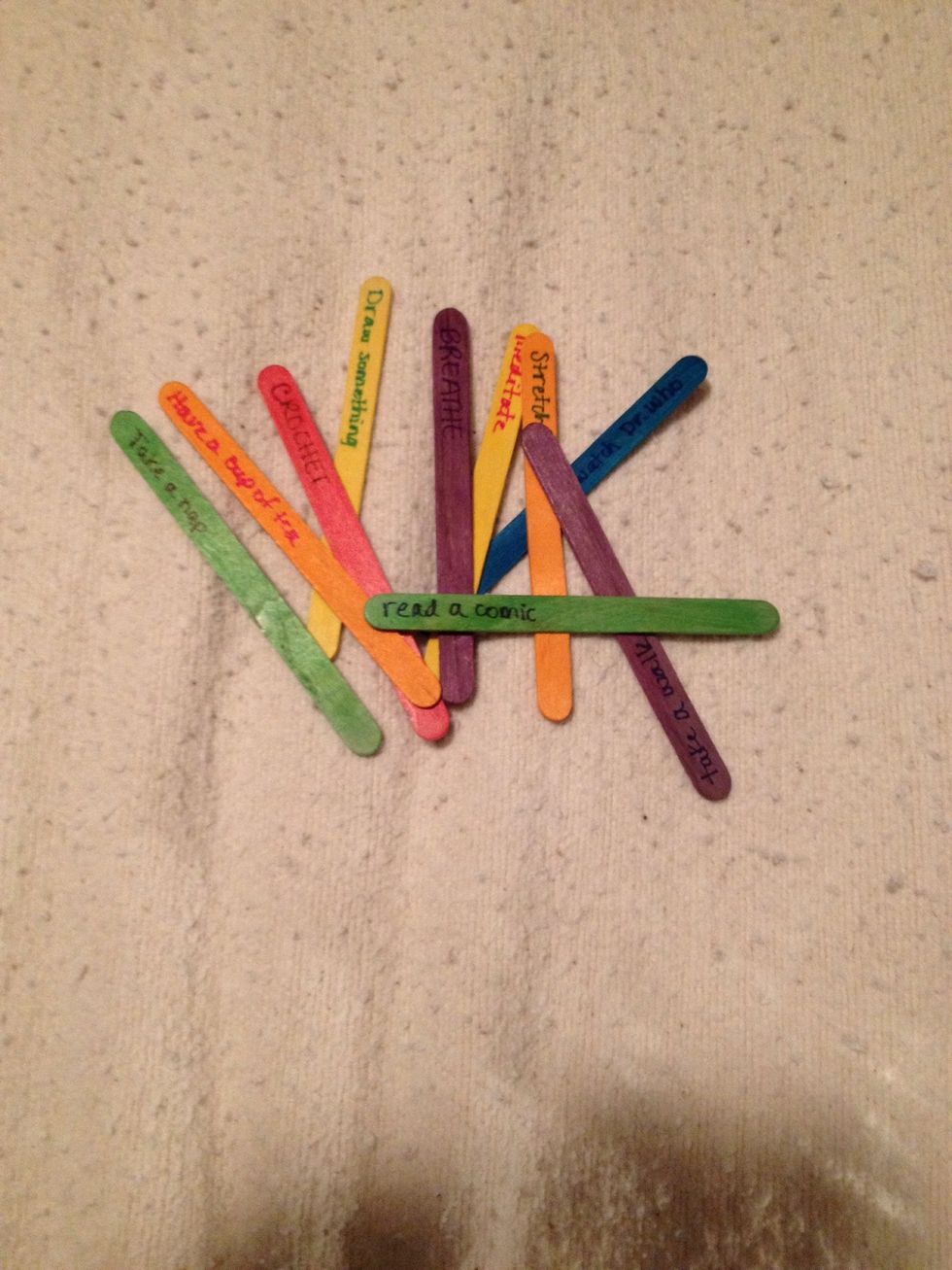 Write a single item on each stick with the permanent marker. Use both sides to double the use. Consider color coordinating times to make it easy to choose when you have more or less time.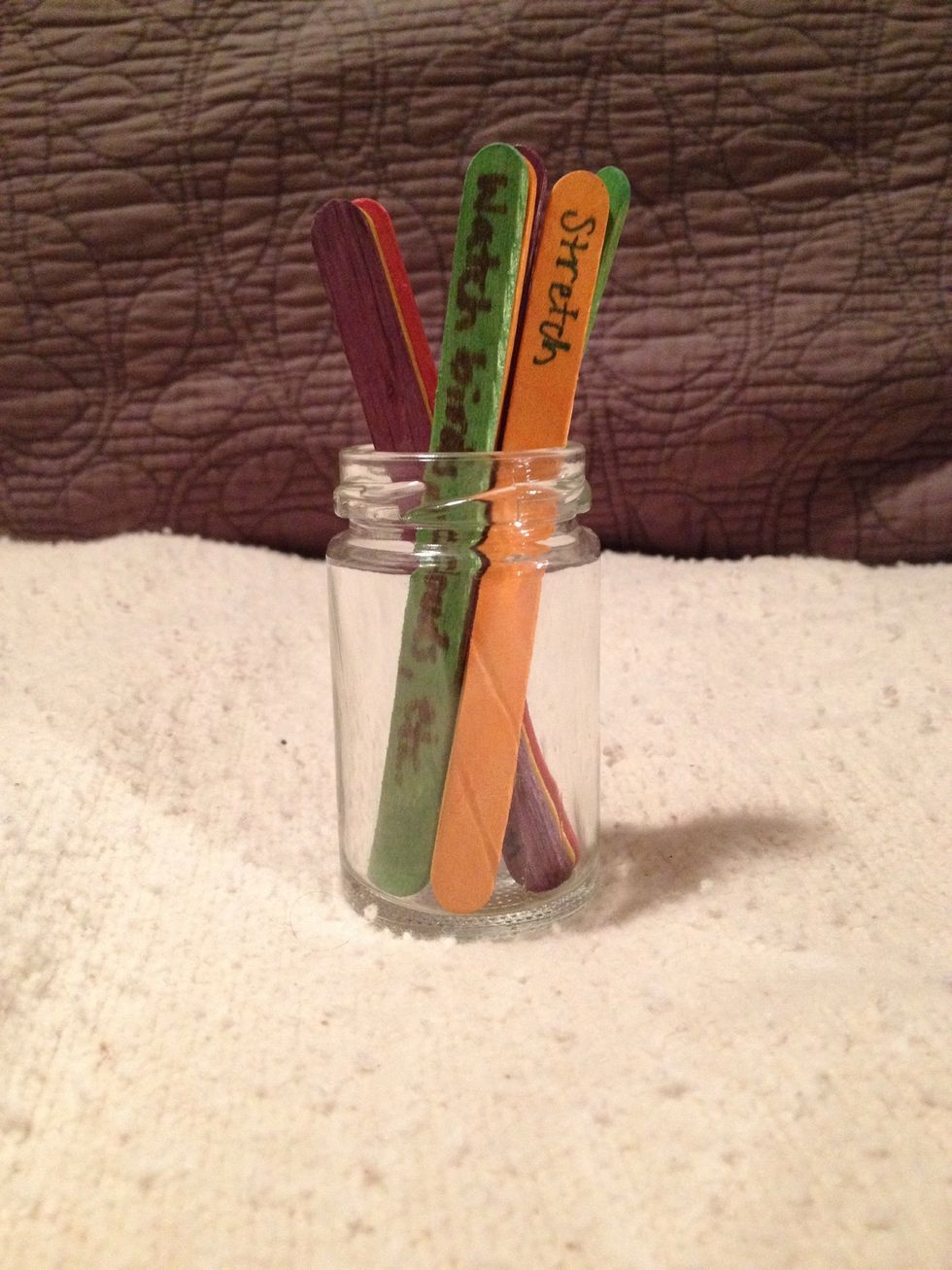 Here are ten sticks in a jar in which capers came.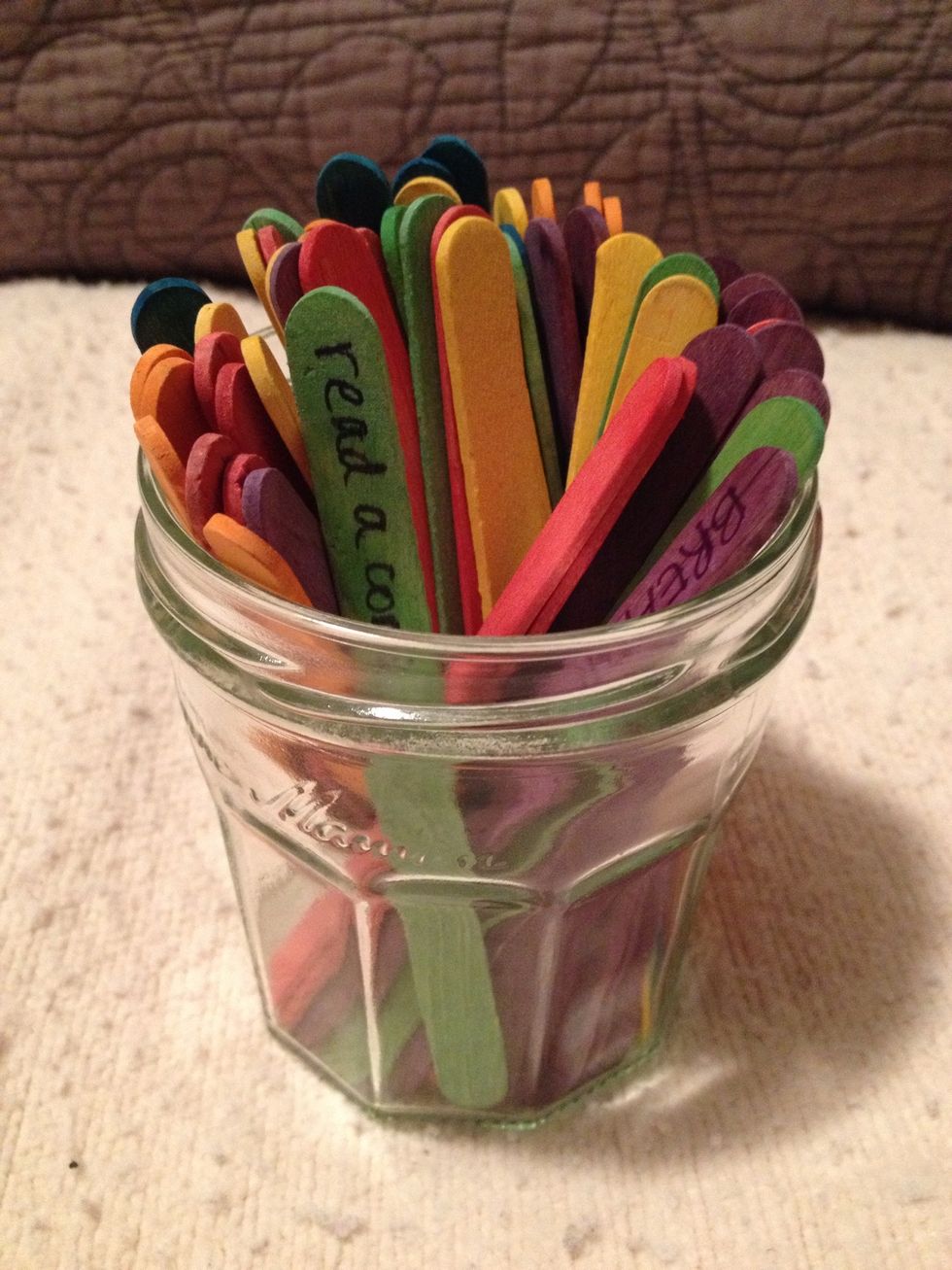 This is about 70 sticks in a jelly jar. Leave where these are accessible and use them as often as you can! Just 5 minutes of breathing or watching clouds can refresh you! TAKE CARE!
Permanent markers
Popsicle sticks
Small jar
List of self care ideas