Seitan is healthy, low in calories, high in protein and is ideal for vegetarians and vegans. Use it in soups, stews as meat substitute etc etc.
282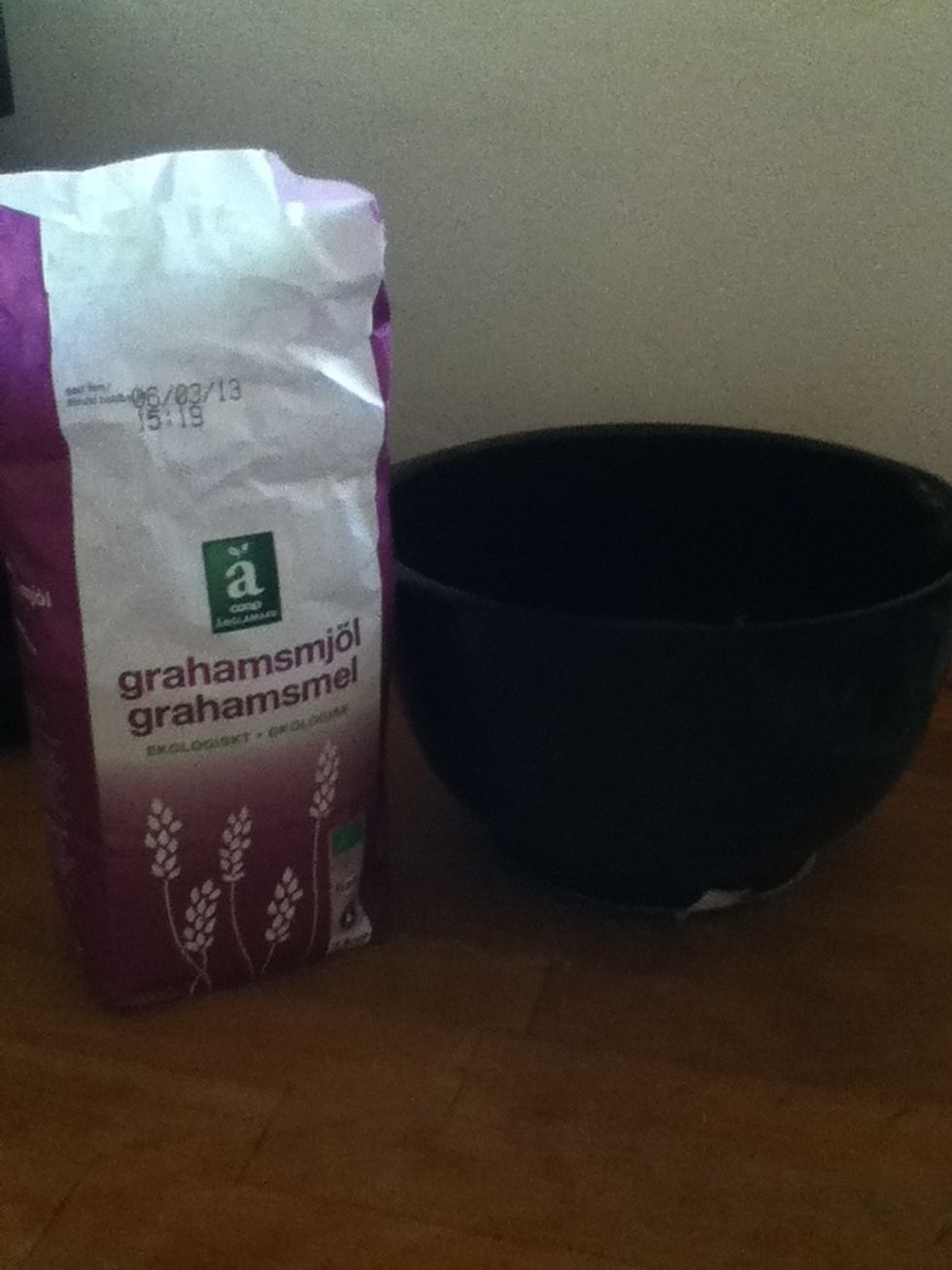 First you mix the flour and enough water to make it into a dough. You decide how much flour and water you want. It should have the texture of a good bread dough.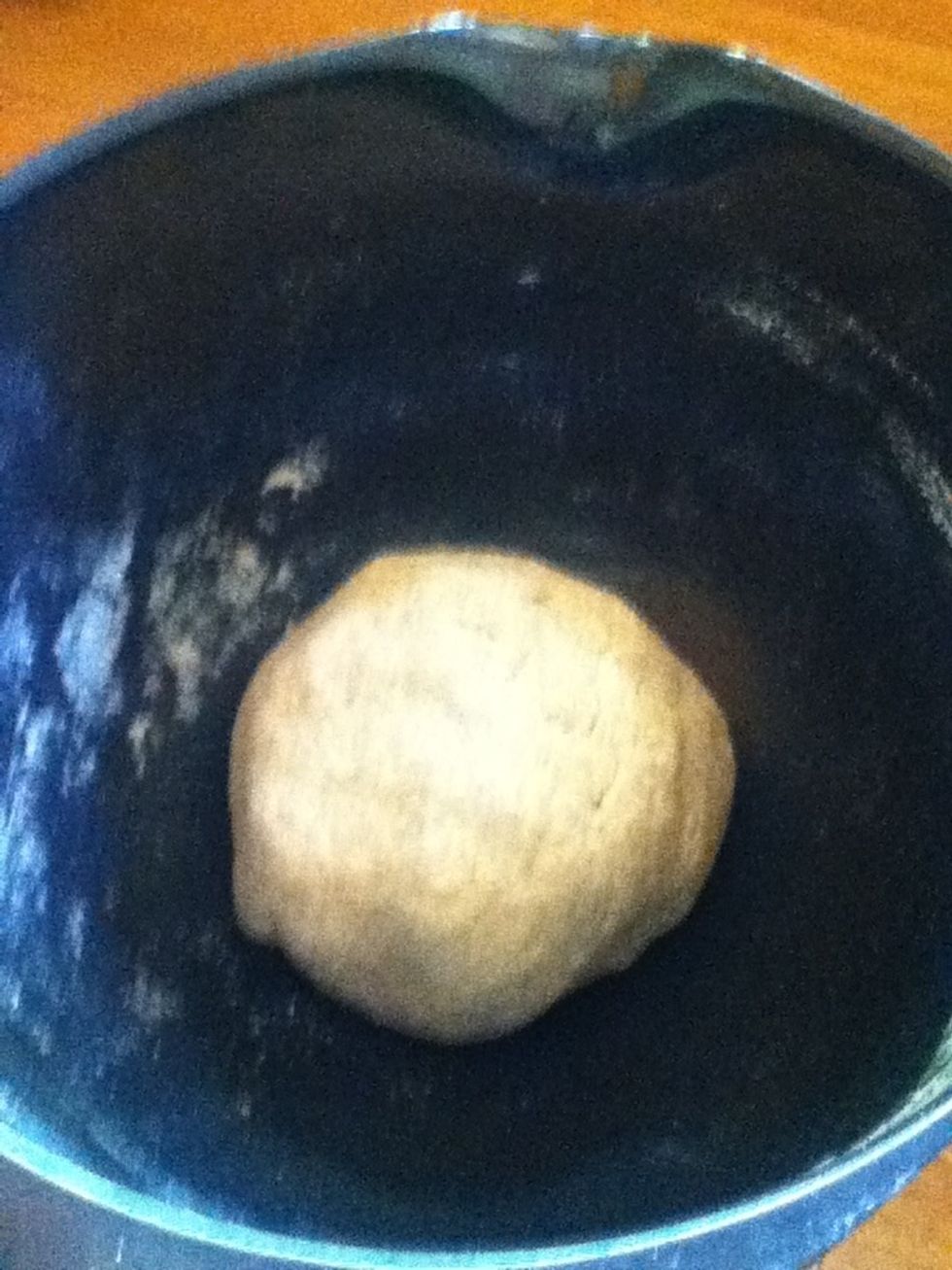 Let it rest half and hour. Or skip this step.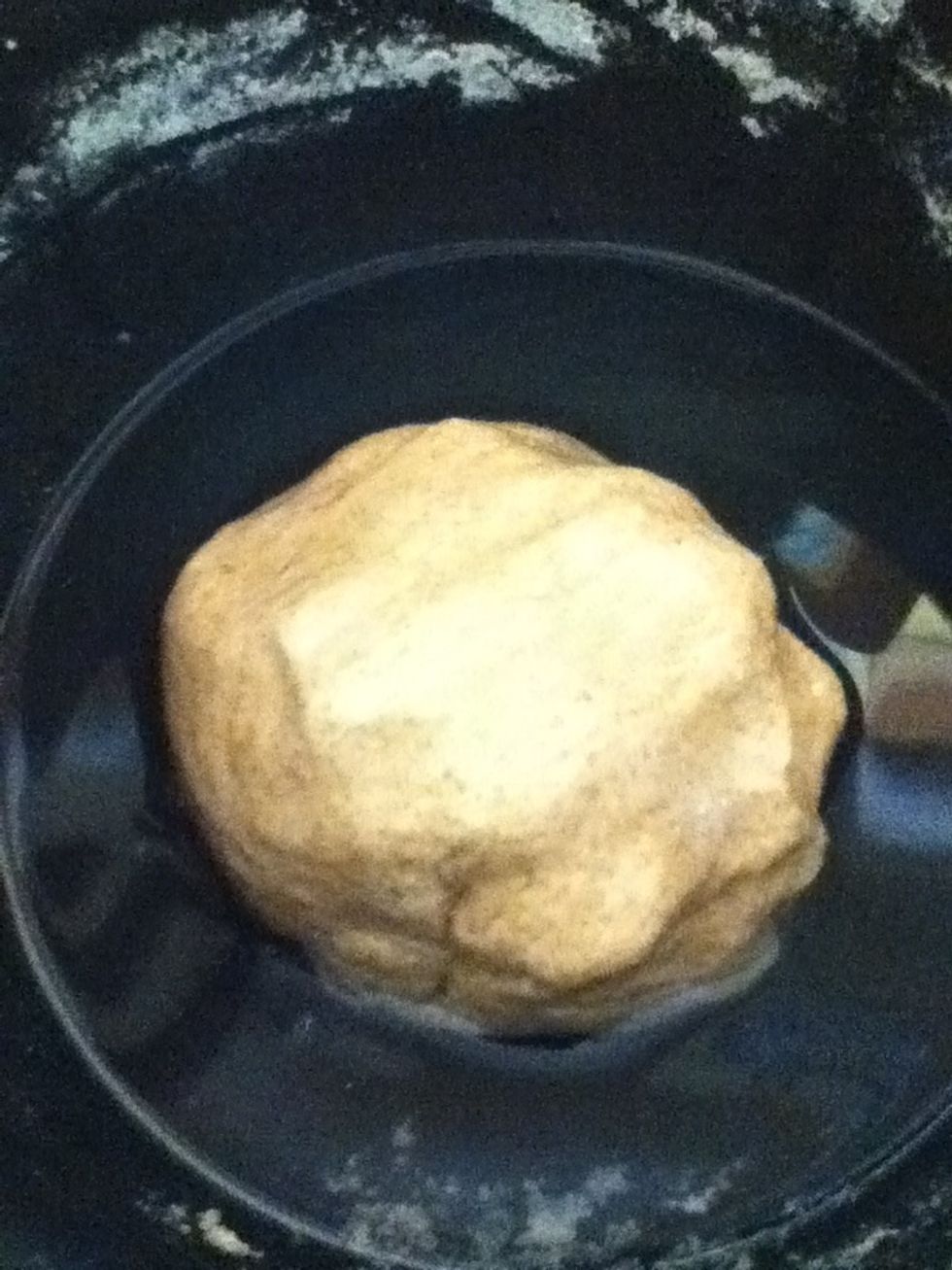 Poor warm (not hot) water over and carefully start kneading the dough.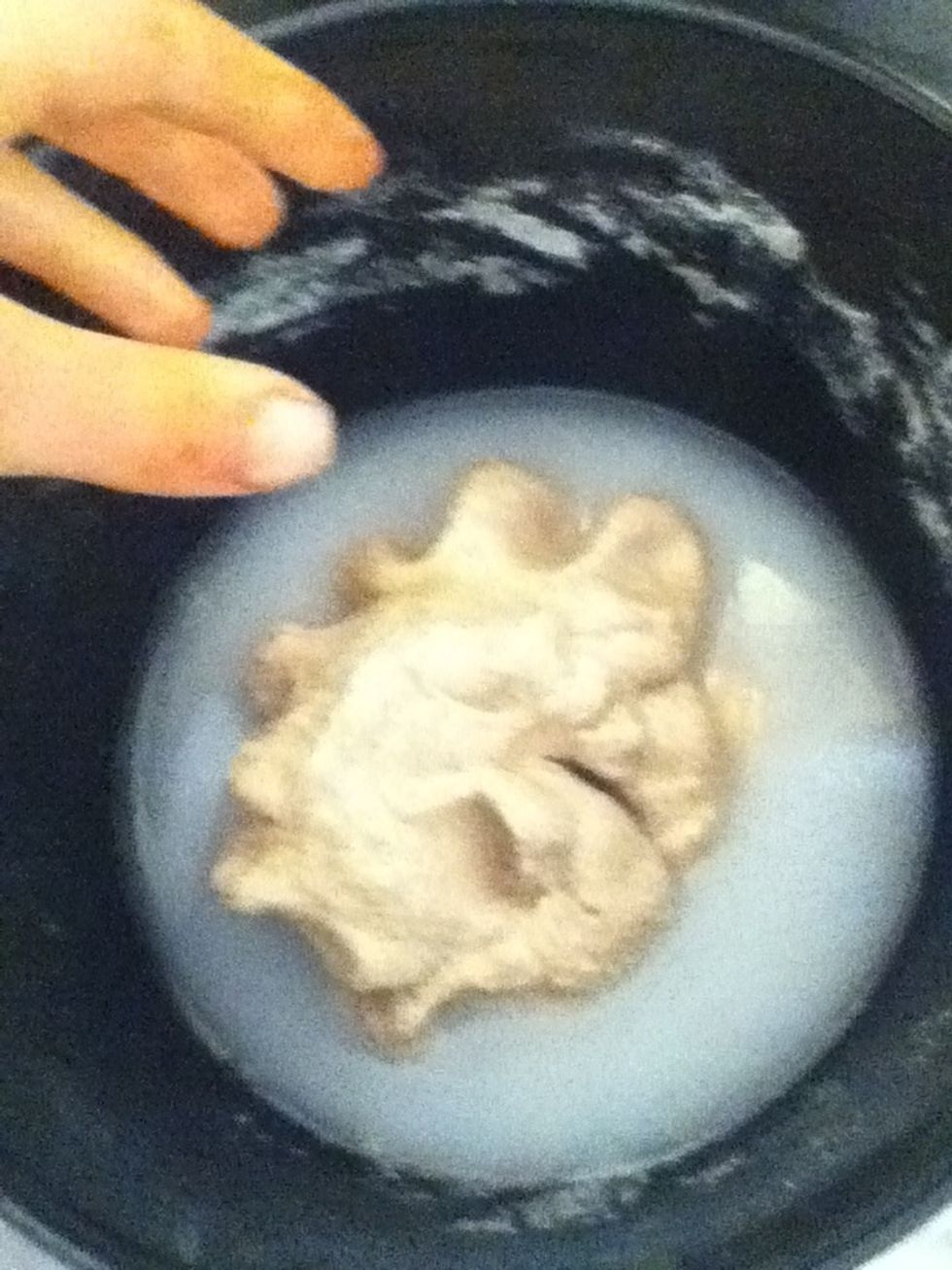 Knead and change water once in a while.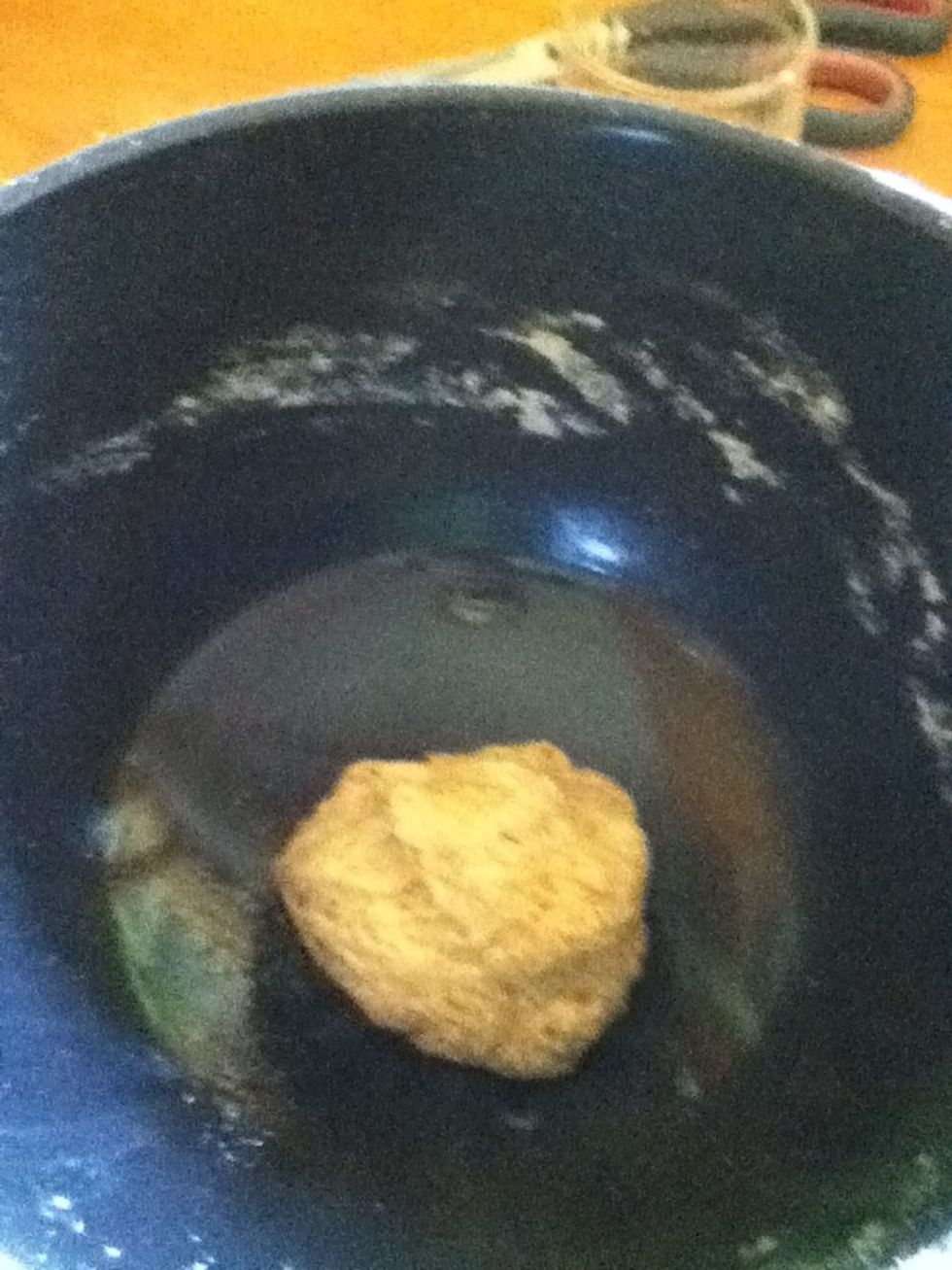 You'll end up with a much smaller thread-like ball.
A spongy dough like this.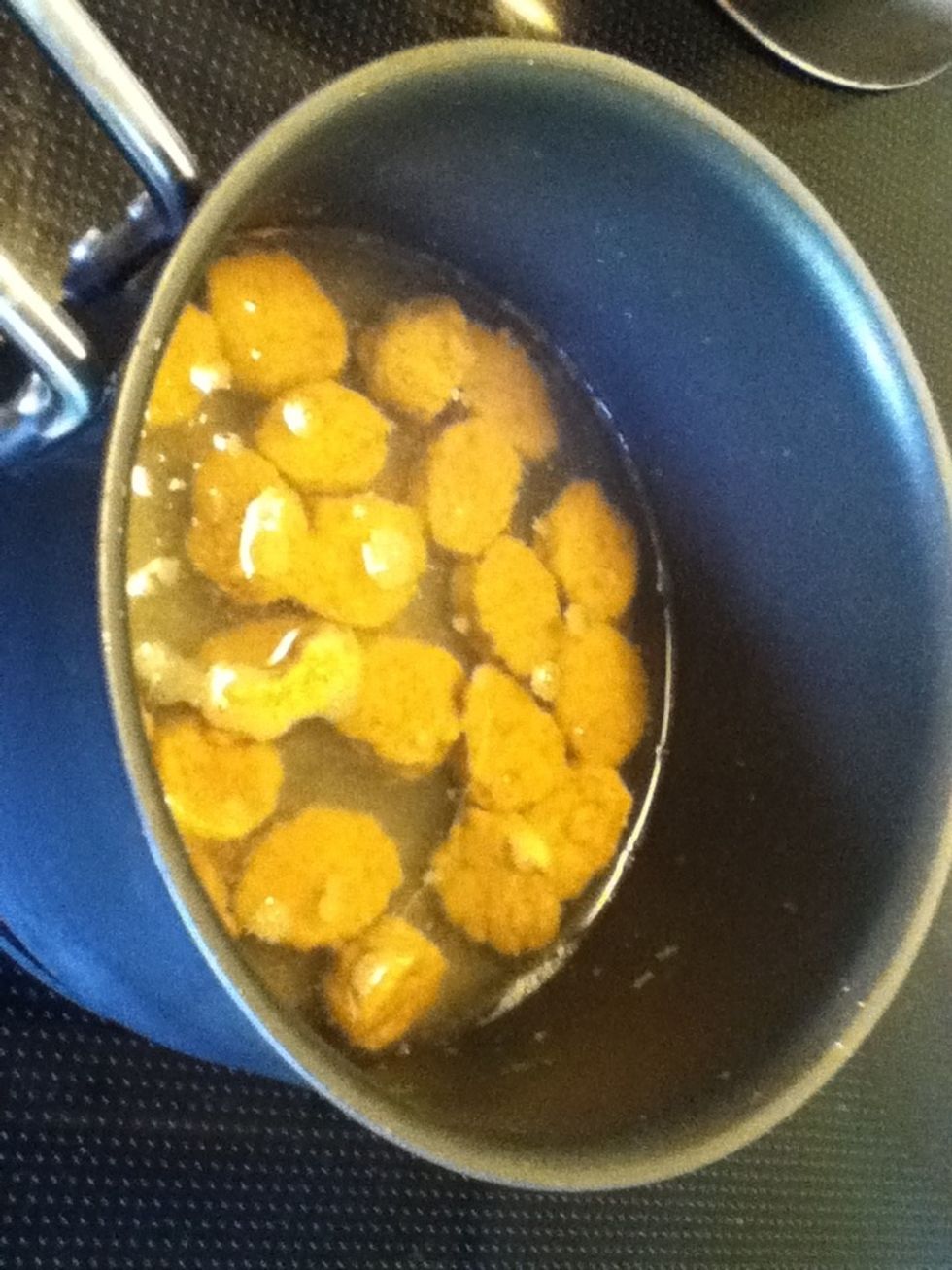 Now cut it into pieces, two large buns, or make it into a sausage (you decide) and boil it in water for halv an hour or one hour depending on size of your seitan-dough.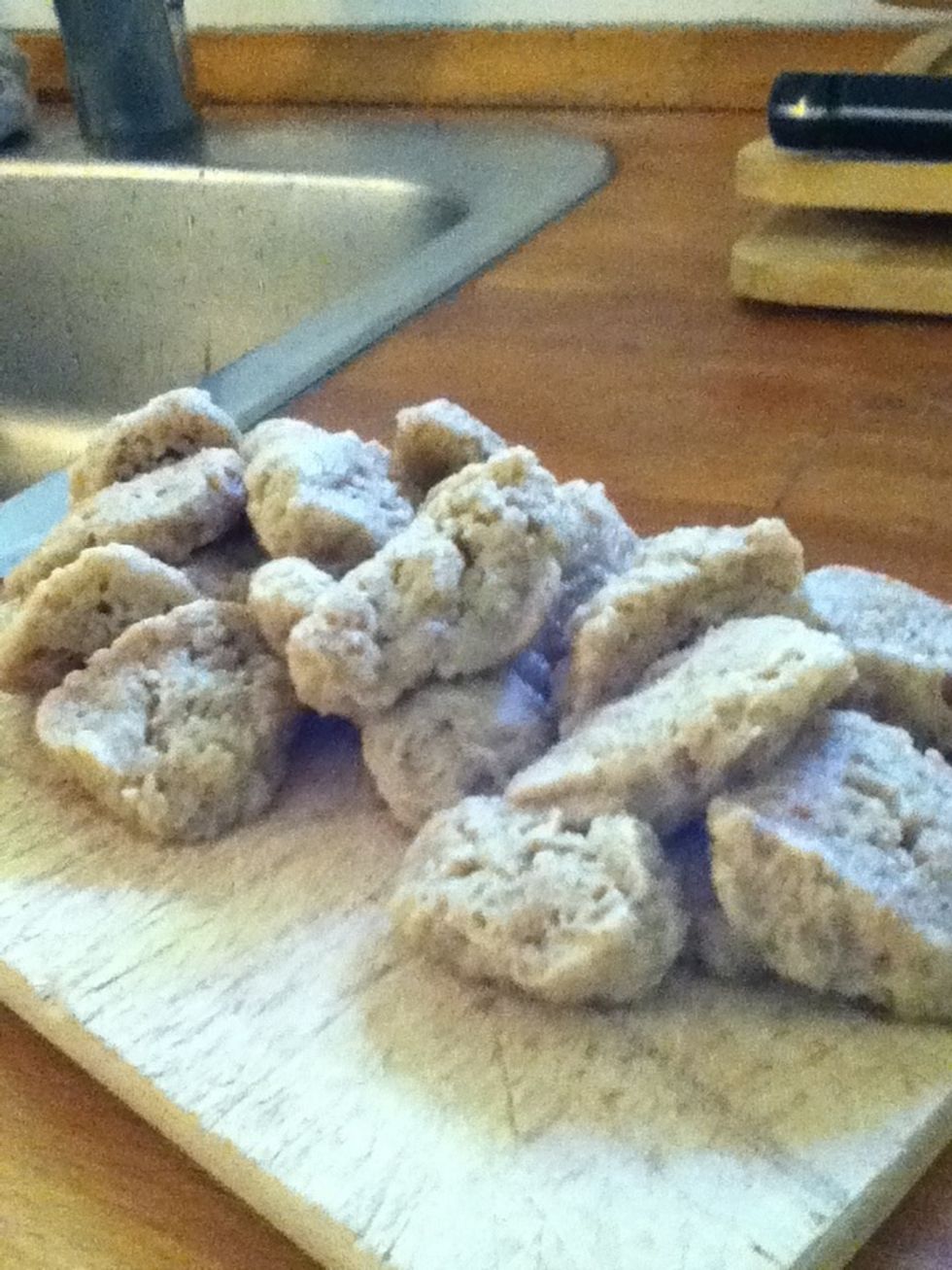 This is what it looks like afterwards.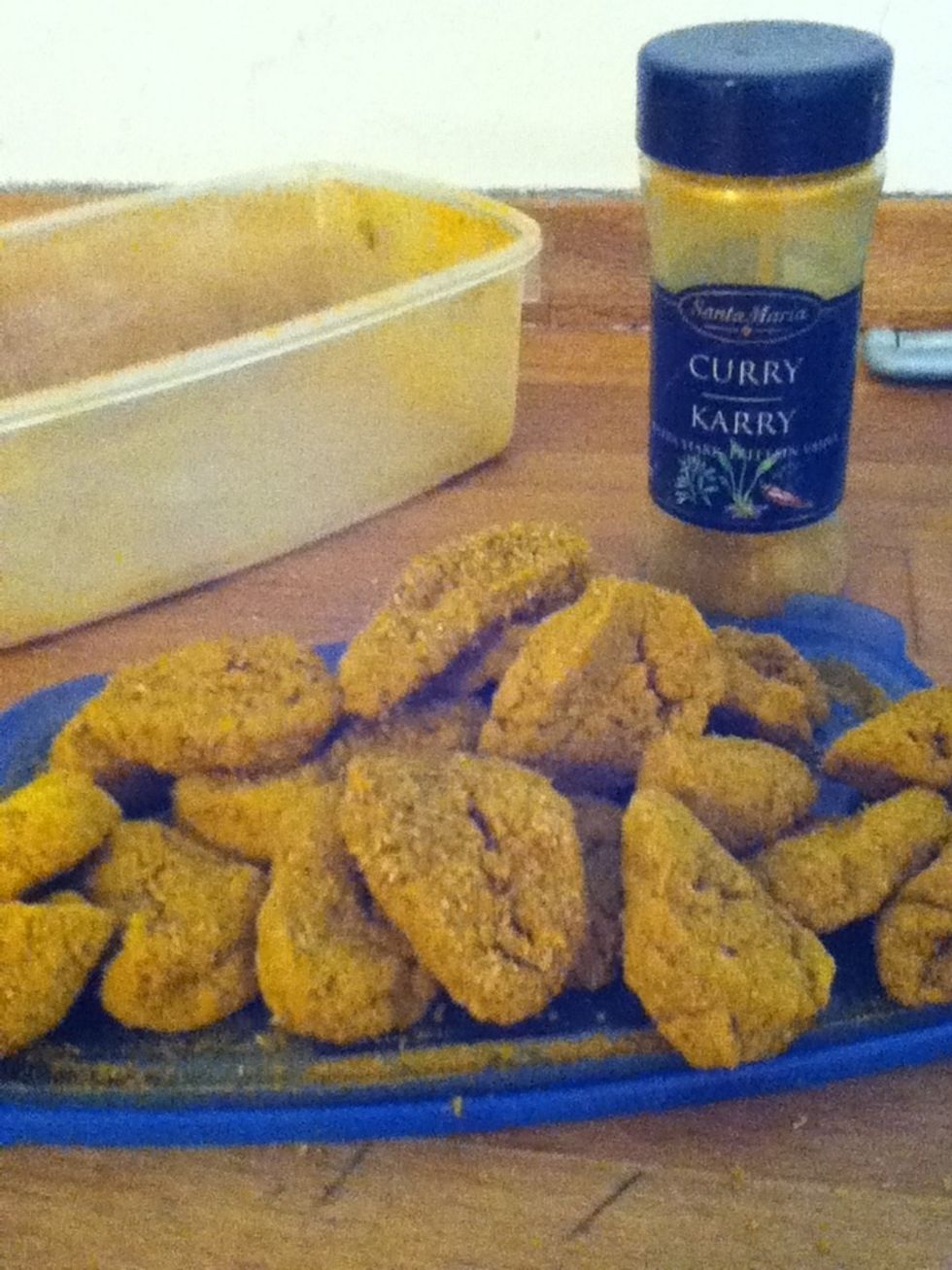 Now you cover it with spices (I used curry) and then fry it at once or leave it to marinate.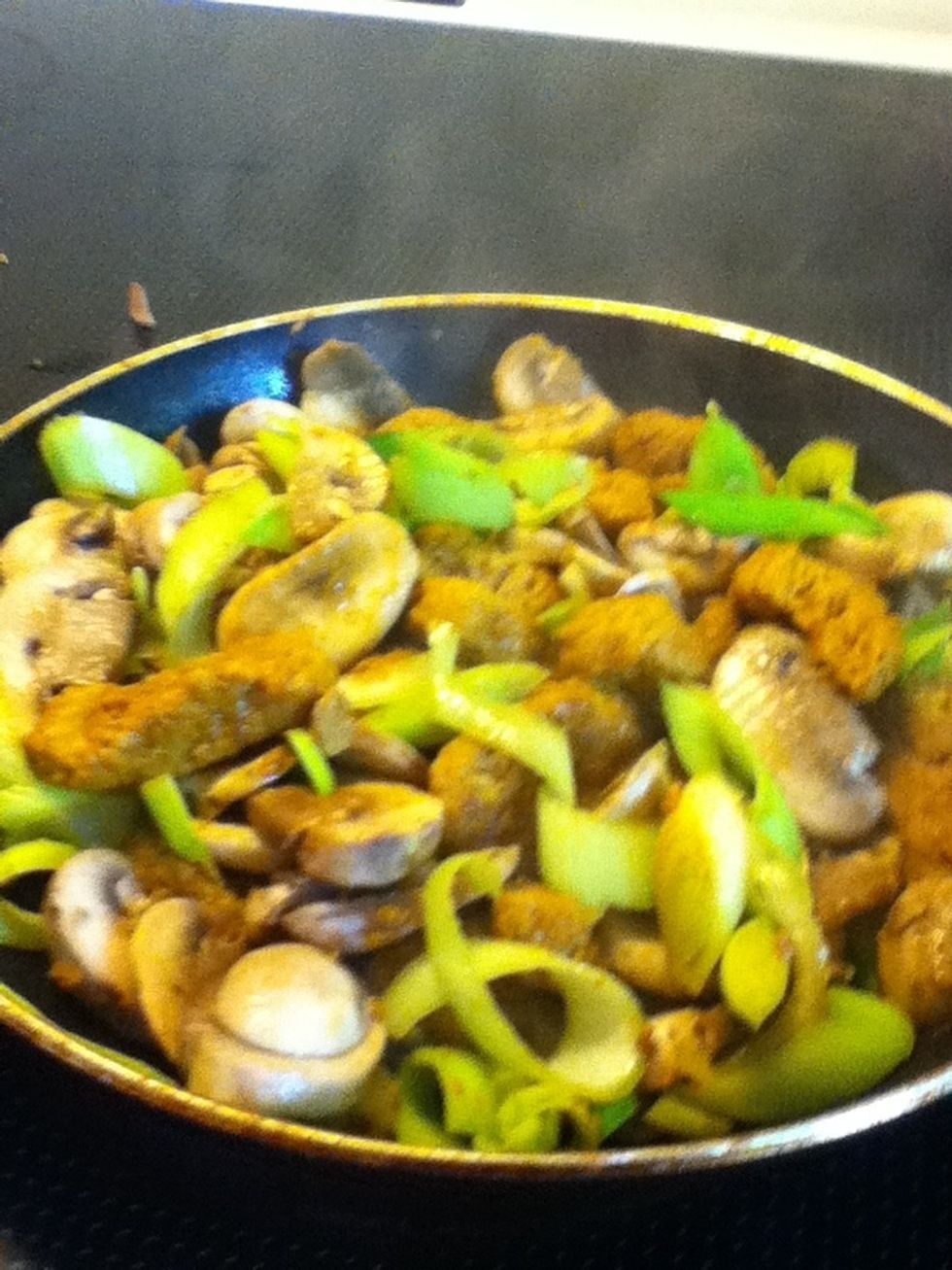 I added some vegetables and soy sauce.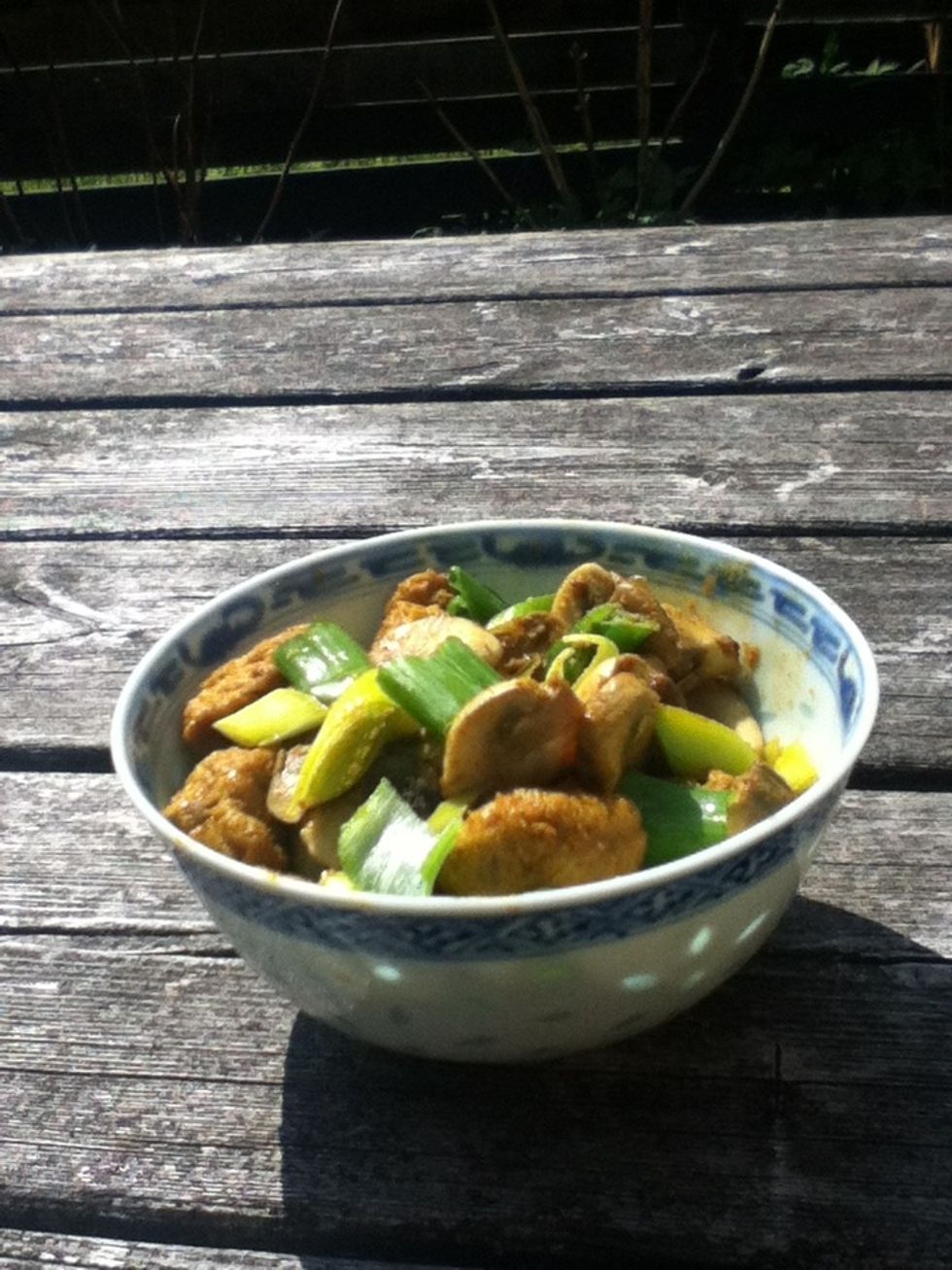 And finished.
Whole grain flour
Water
Spices (your choise)
Soy sauce
(vegetables)