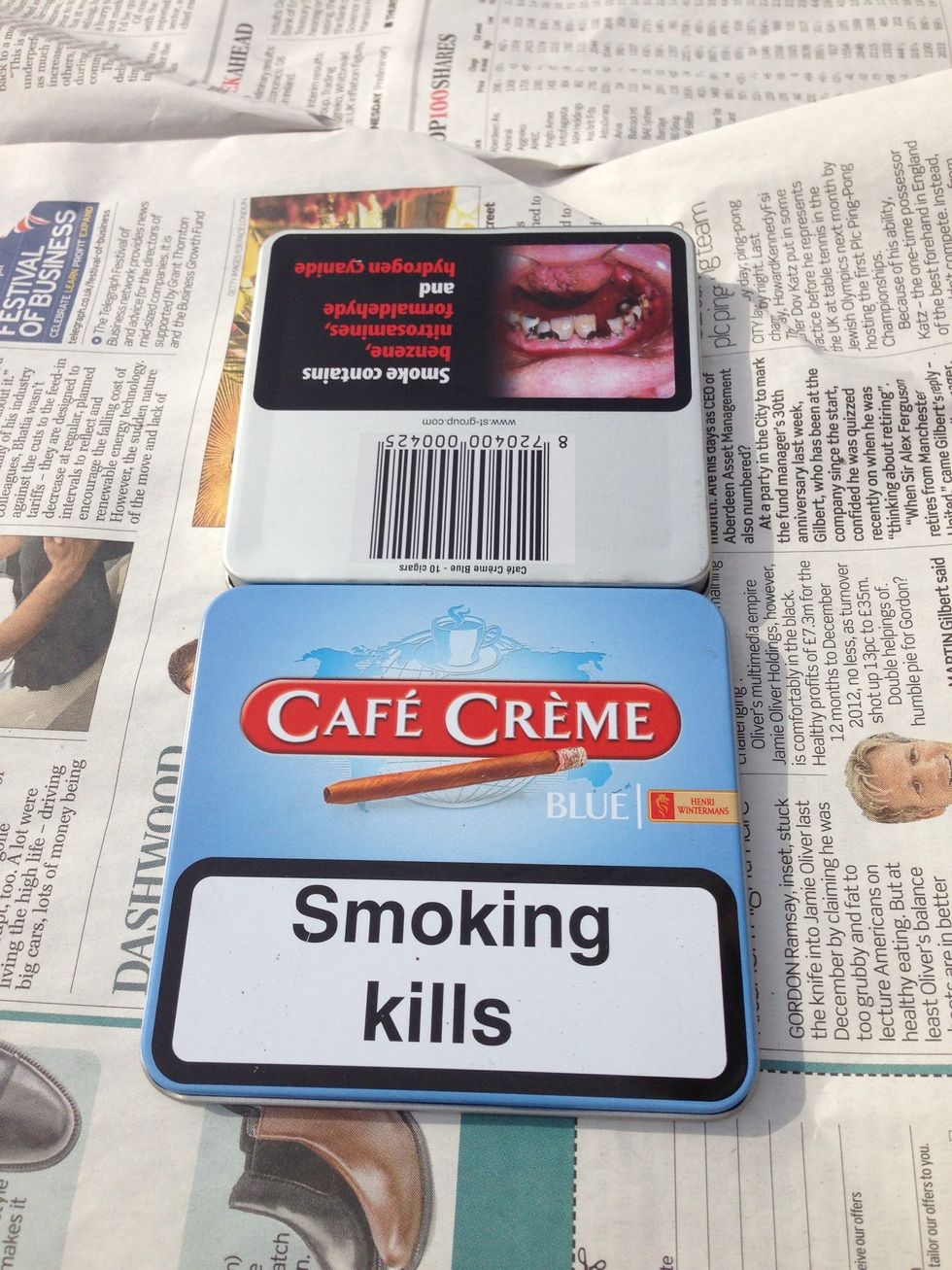 Lay the tins flat on some newspaper and spray lightly with your chosen colour. I sprayed mine outside and did several thin coats. They dried quickly and it didn't take long at all.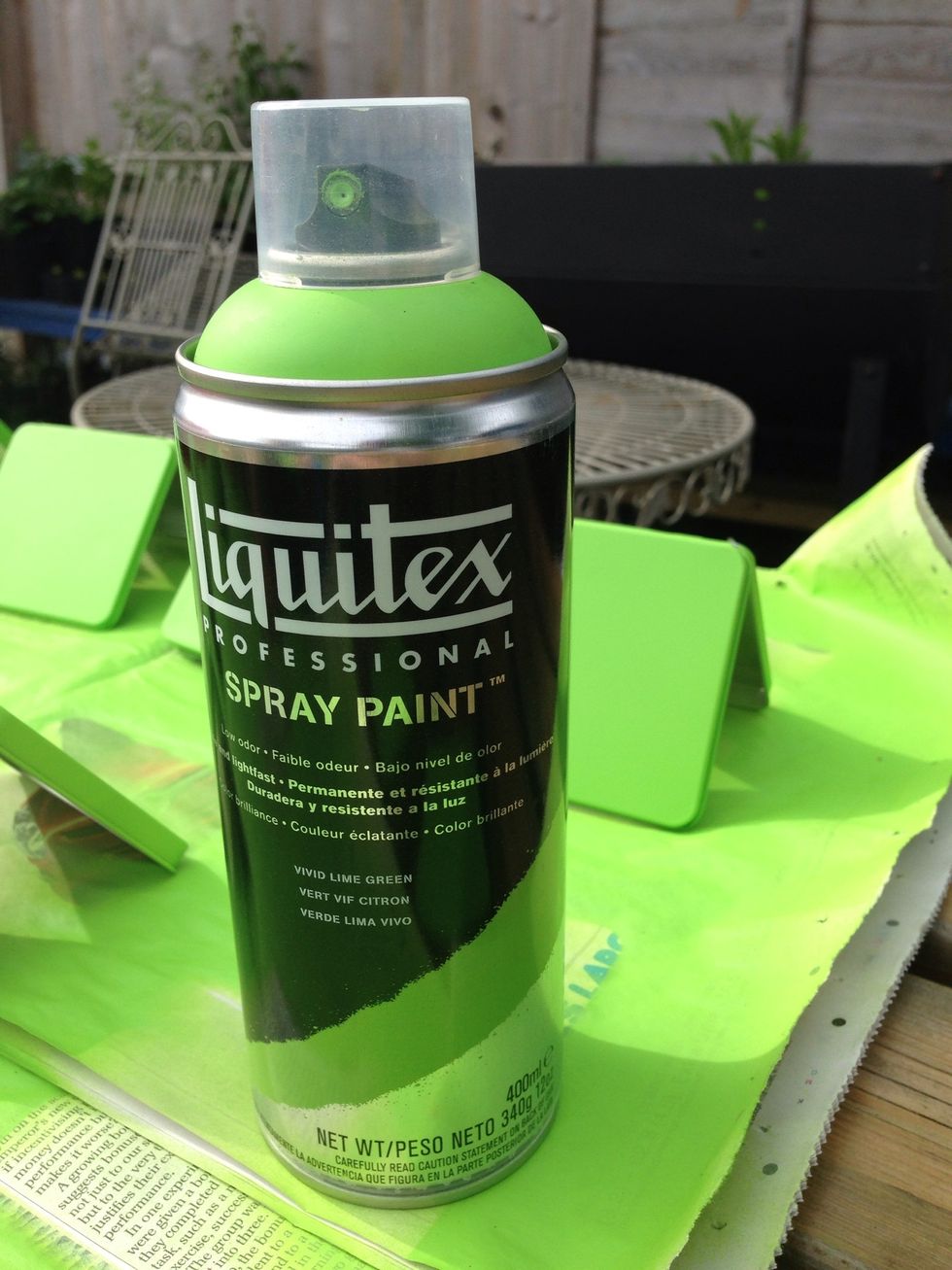 I used this spray paint from my local art shop but any paint will do. A metal paint like hammerite will give the best finish though.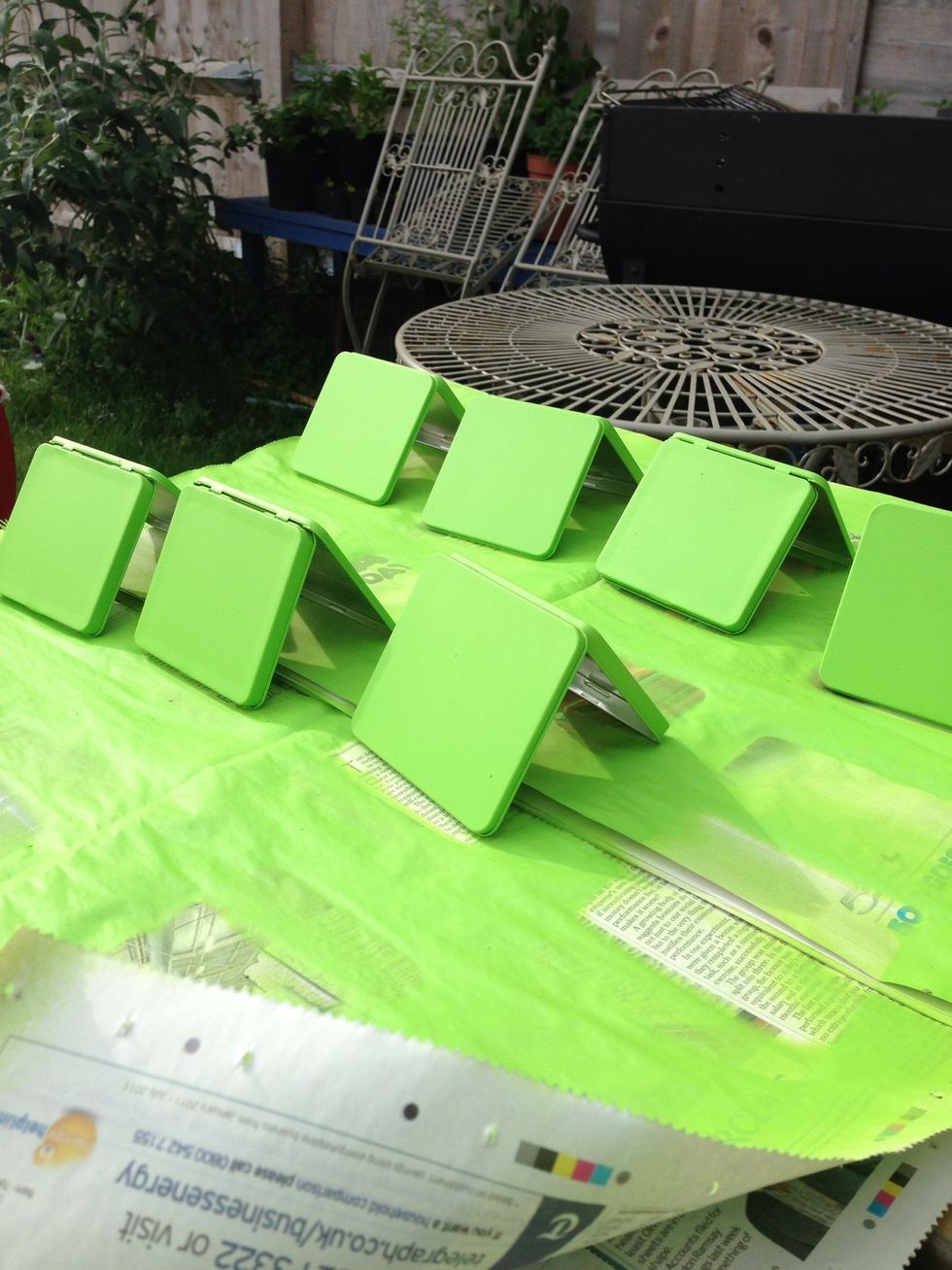 To make sure the ends were painted I stood the tins on end.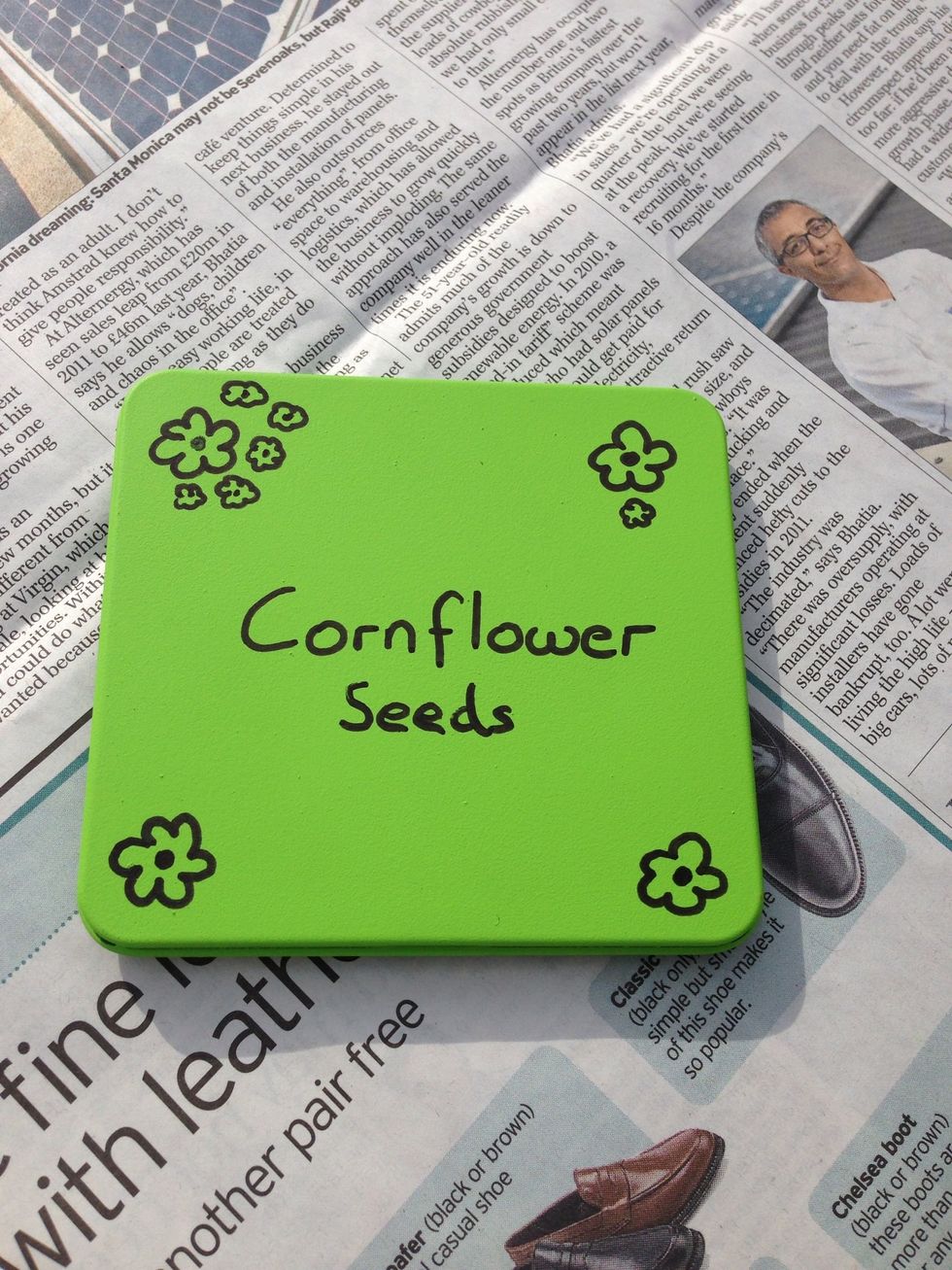 Then decorate with a marker pen.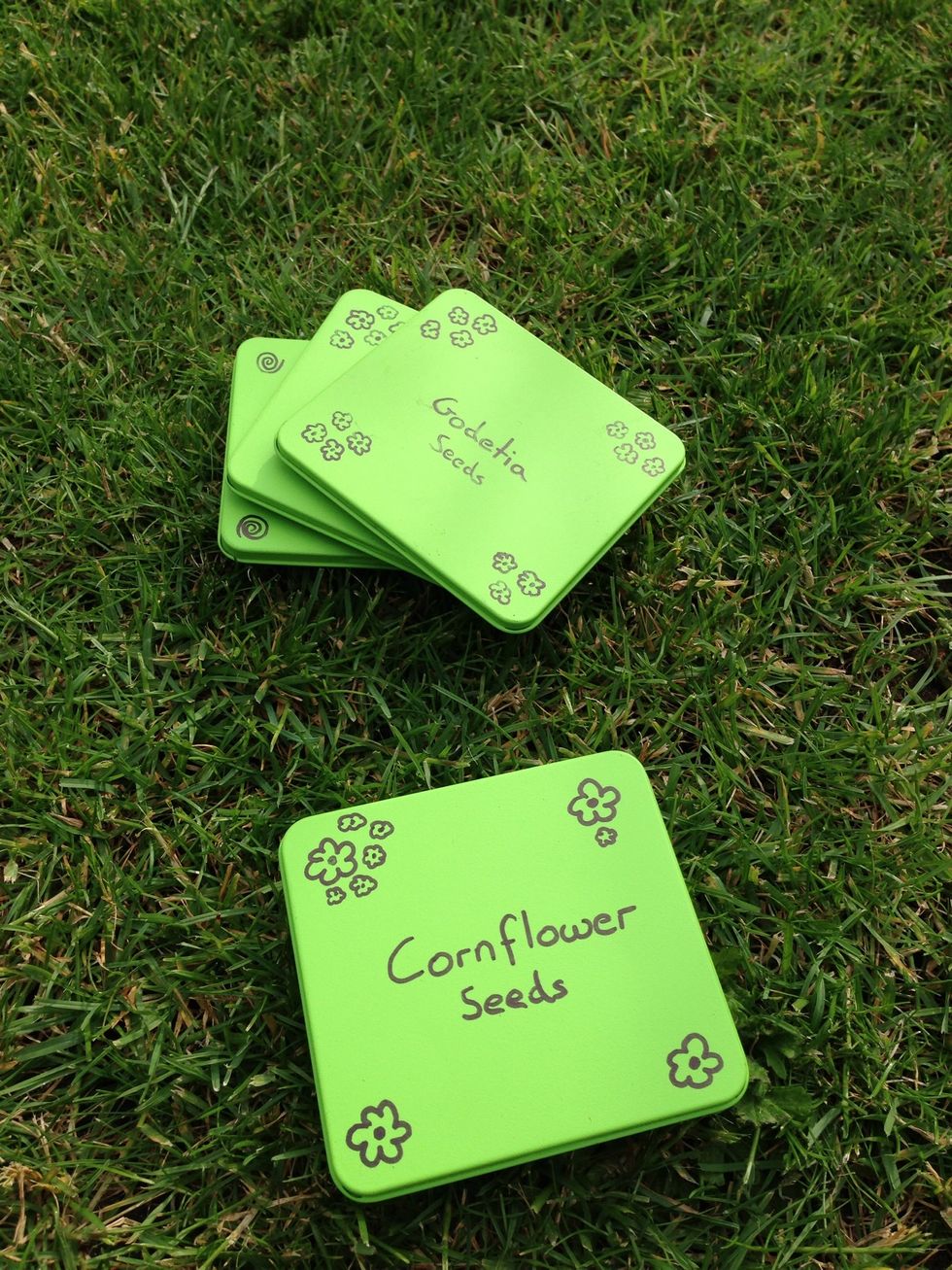 Empty cigar tins
Spray paint
Marker