Turn on the oven, at 150 C.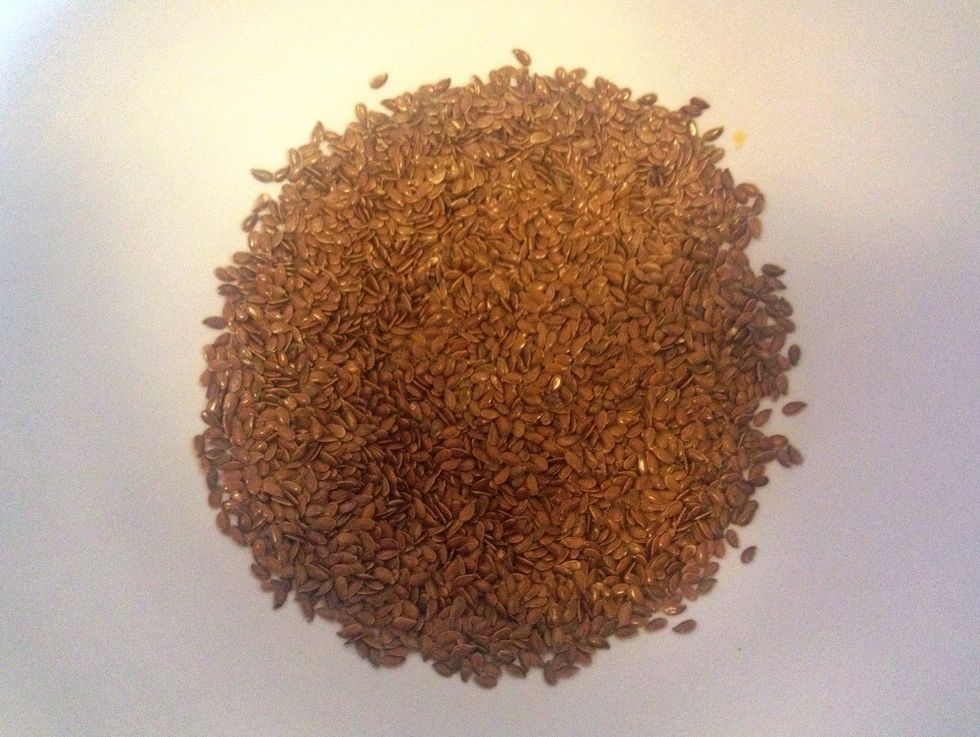 In a bowl pour flax seeds..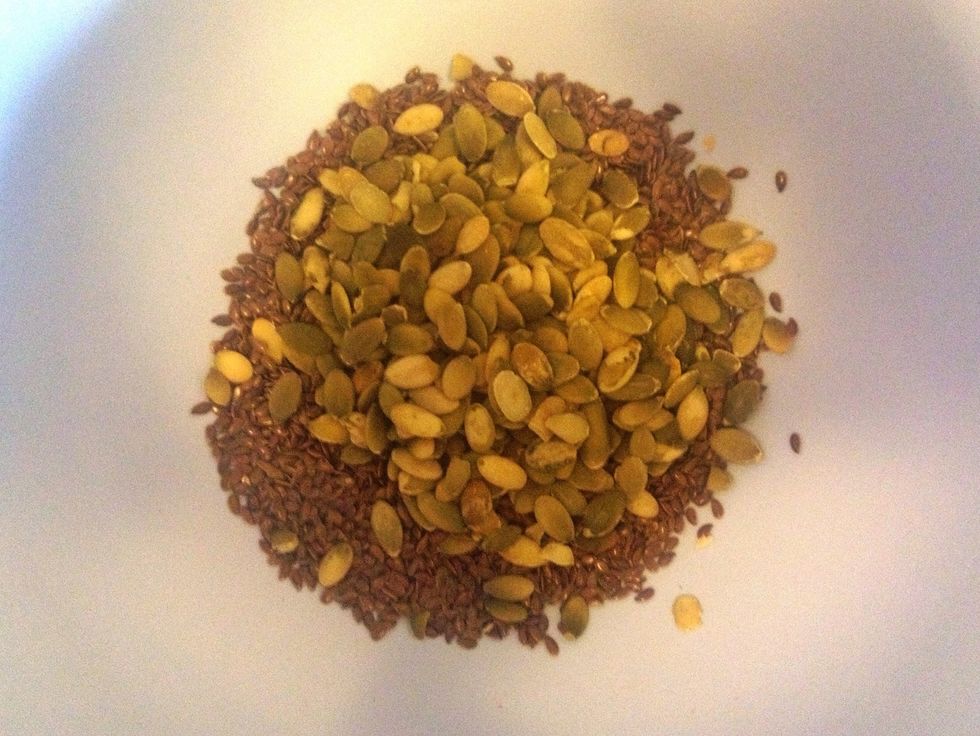 ..pumpkin seeds..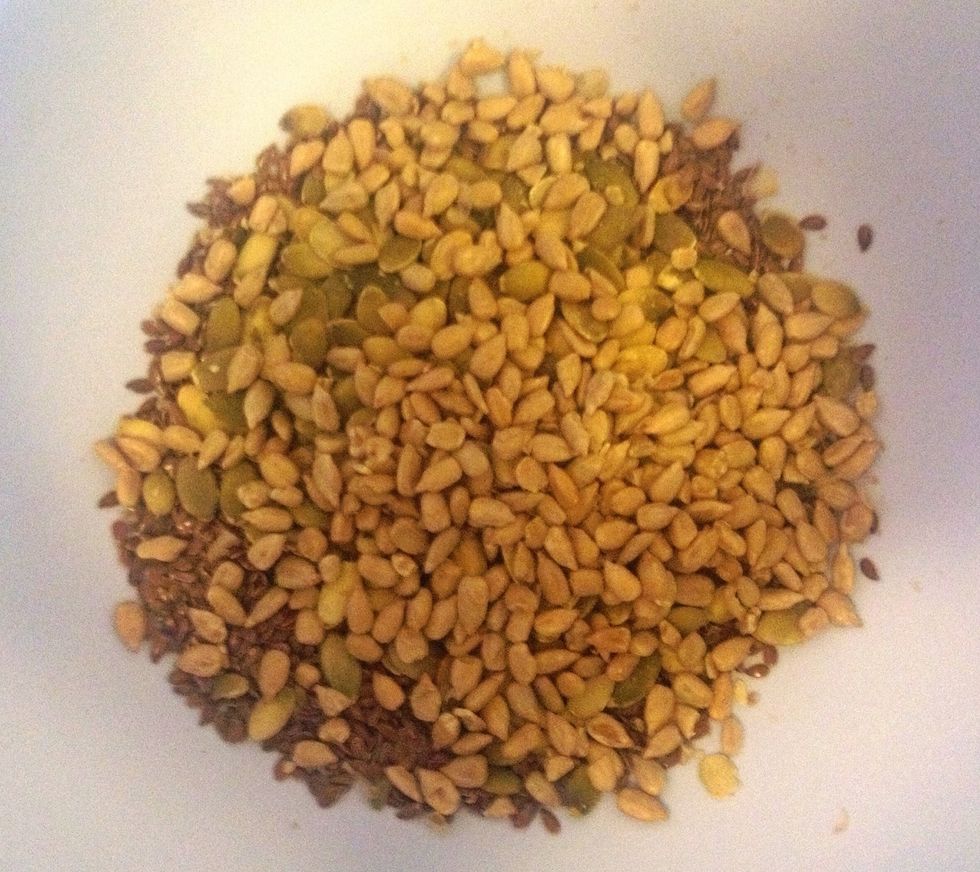 ..sunflower seeds..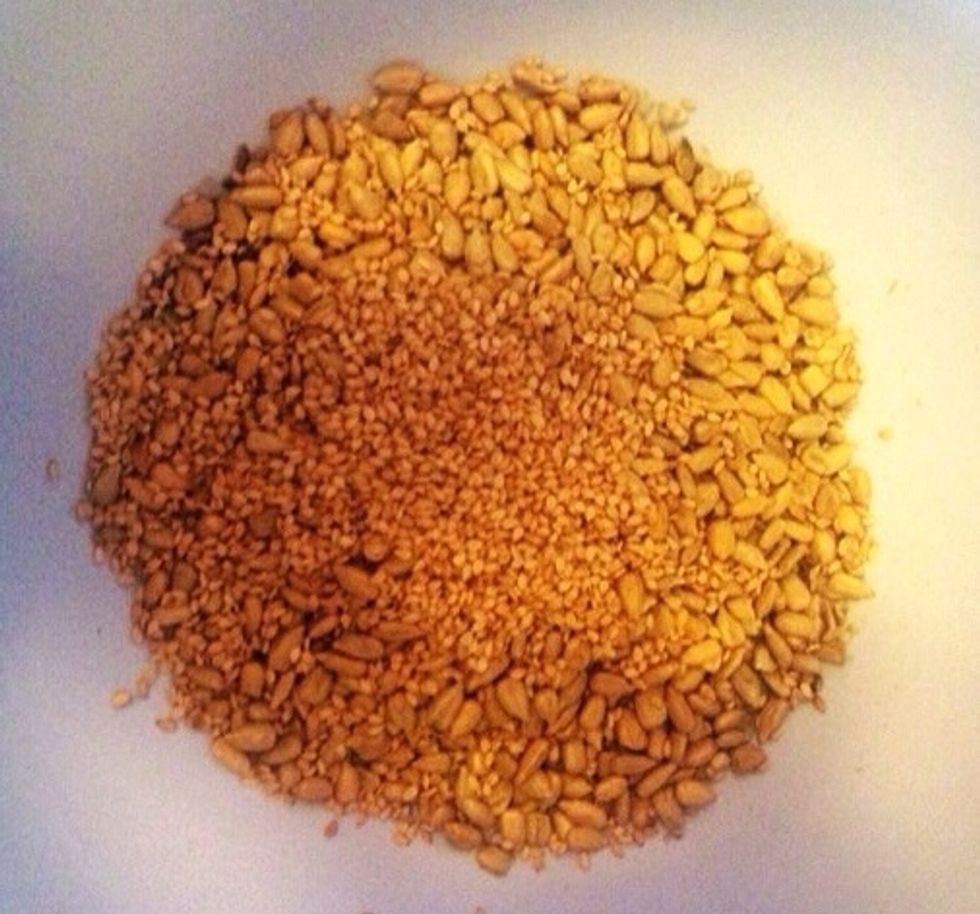 ..and sesame seeds.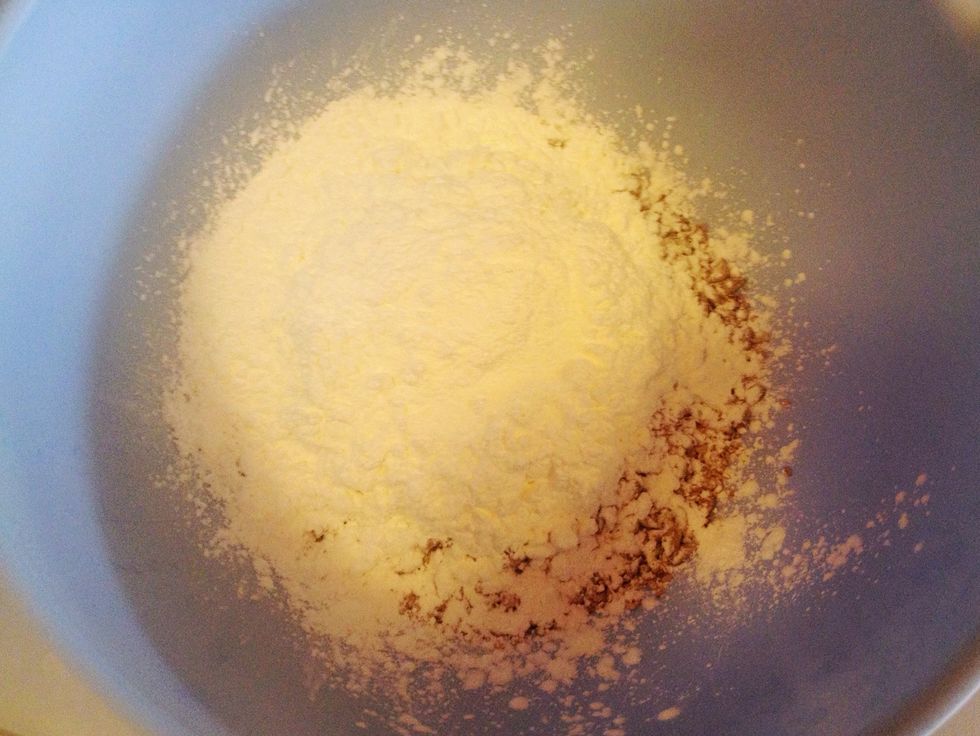 Add corn flour or corn starch and salt.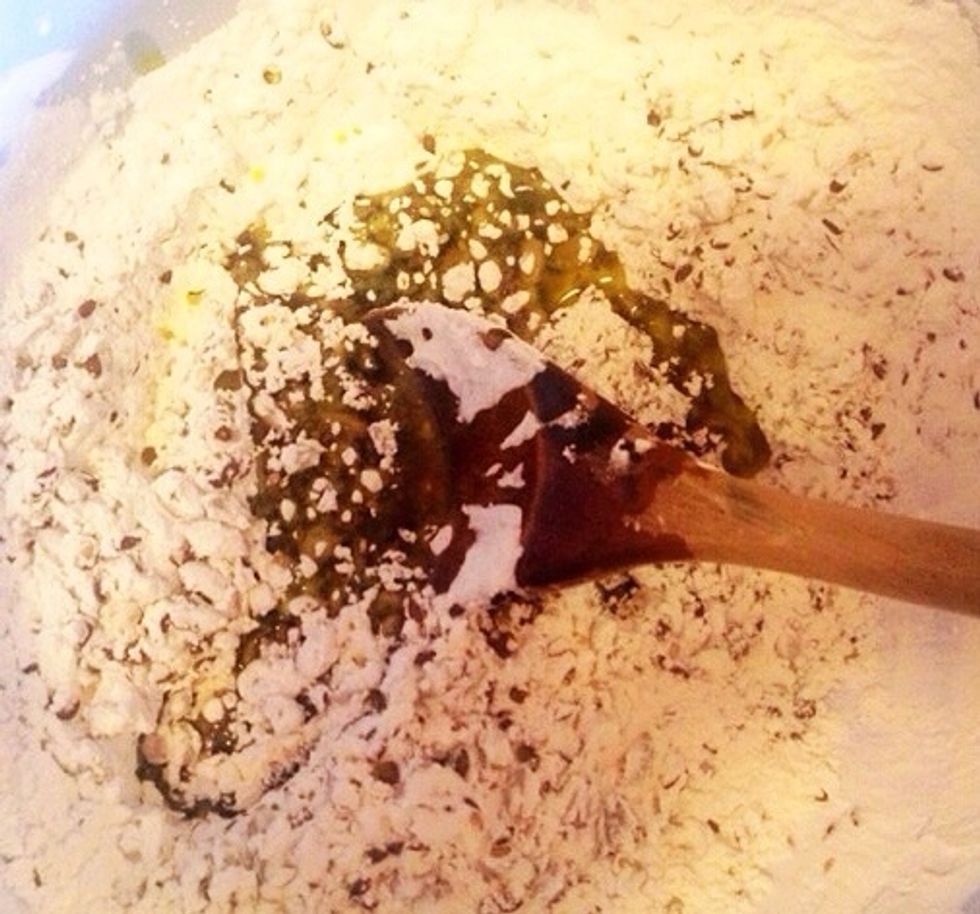 Add olive oil. Stir and add the boiling water.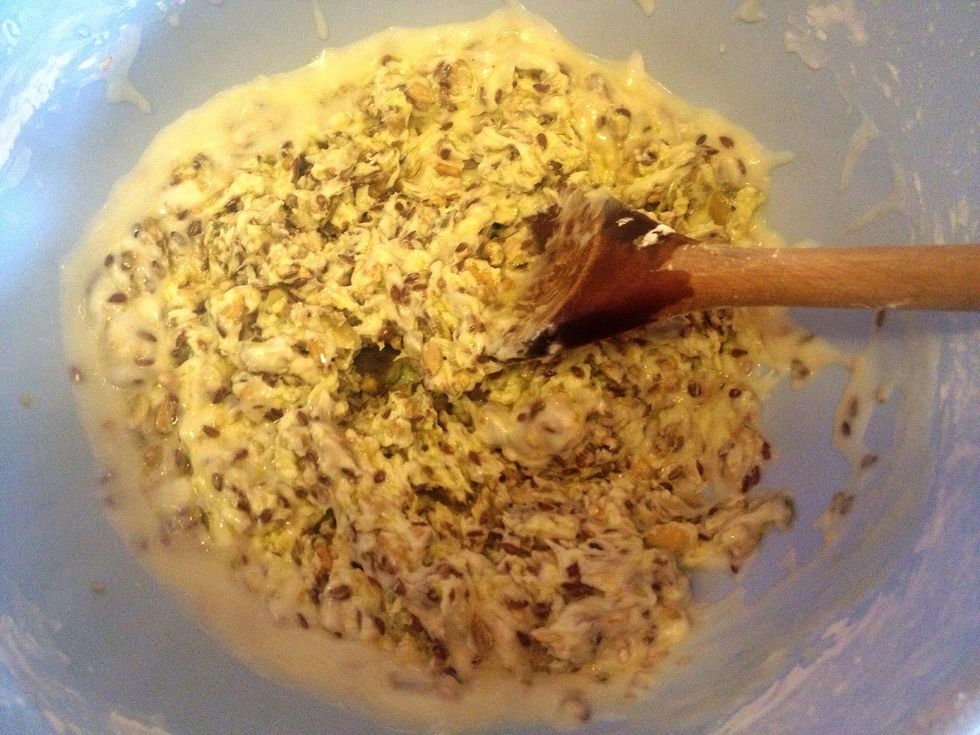 Stir.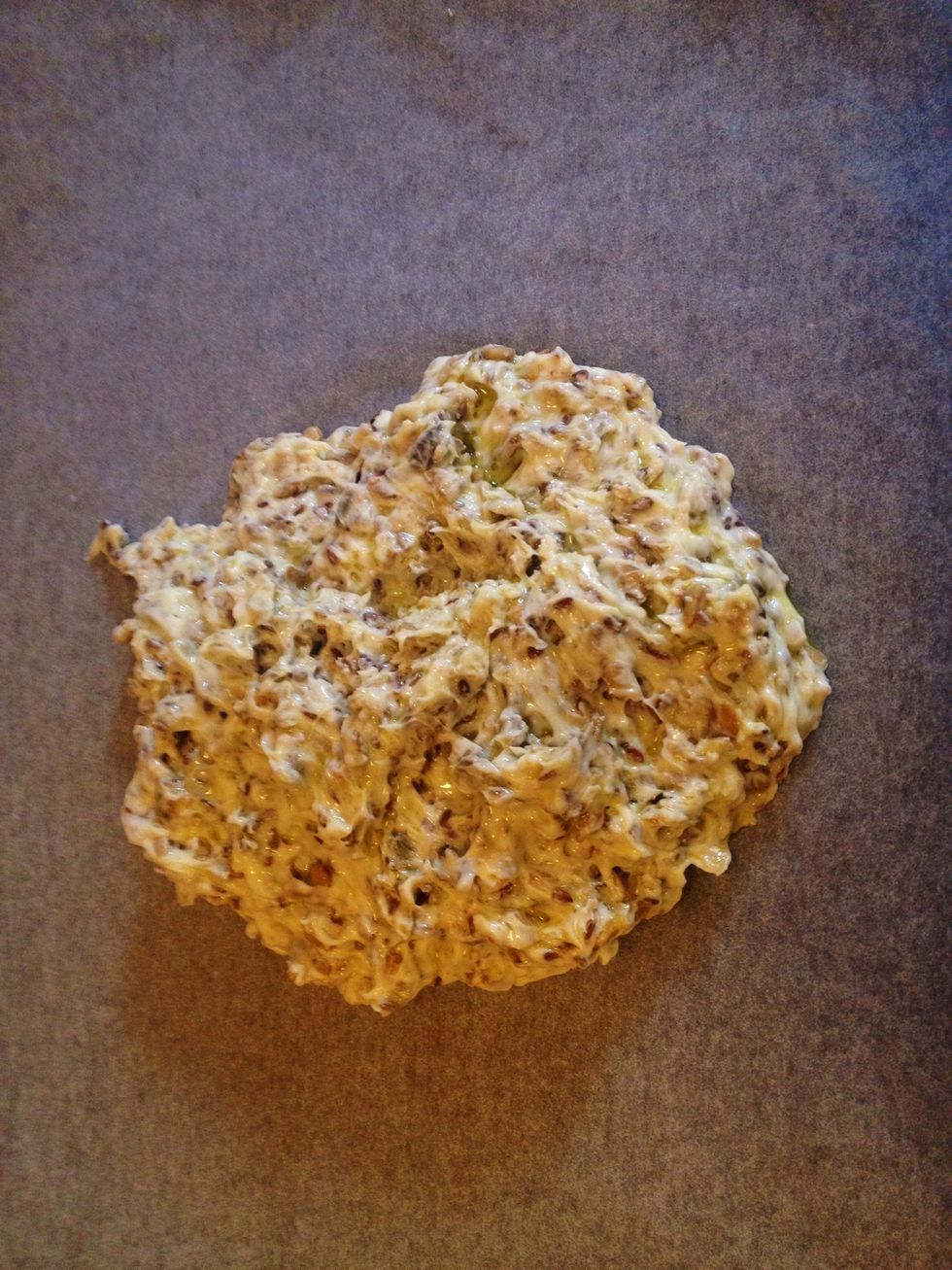 Pour the batter onto an oven plate.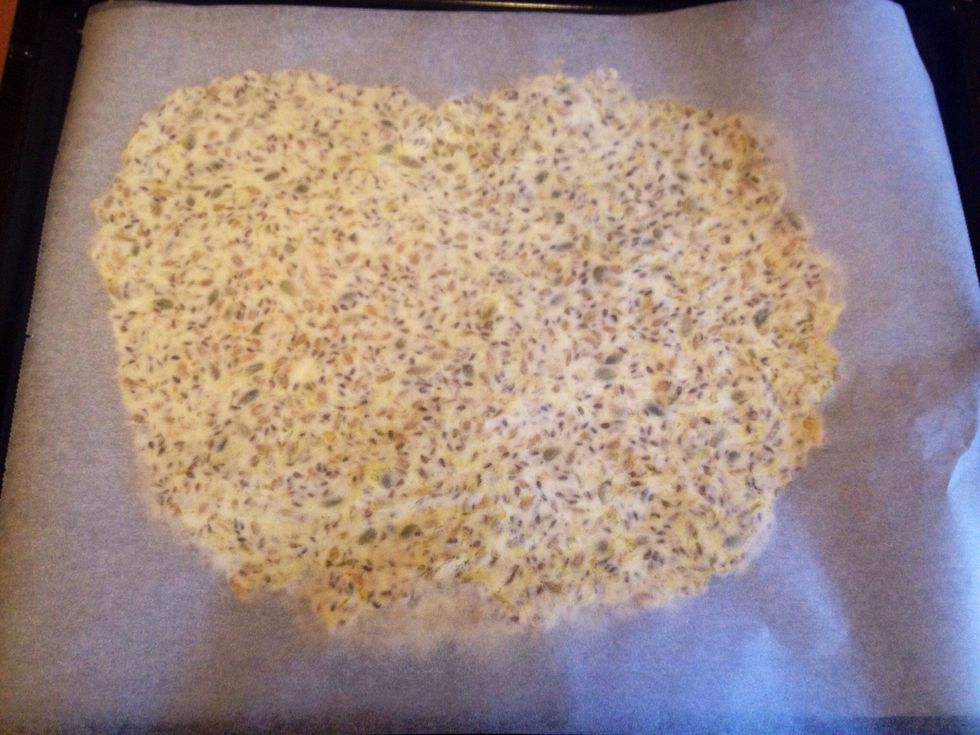 Put a parchment paper on top of the dough to flatten it out.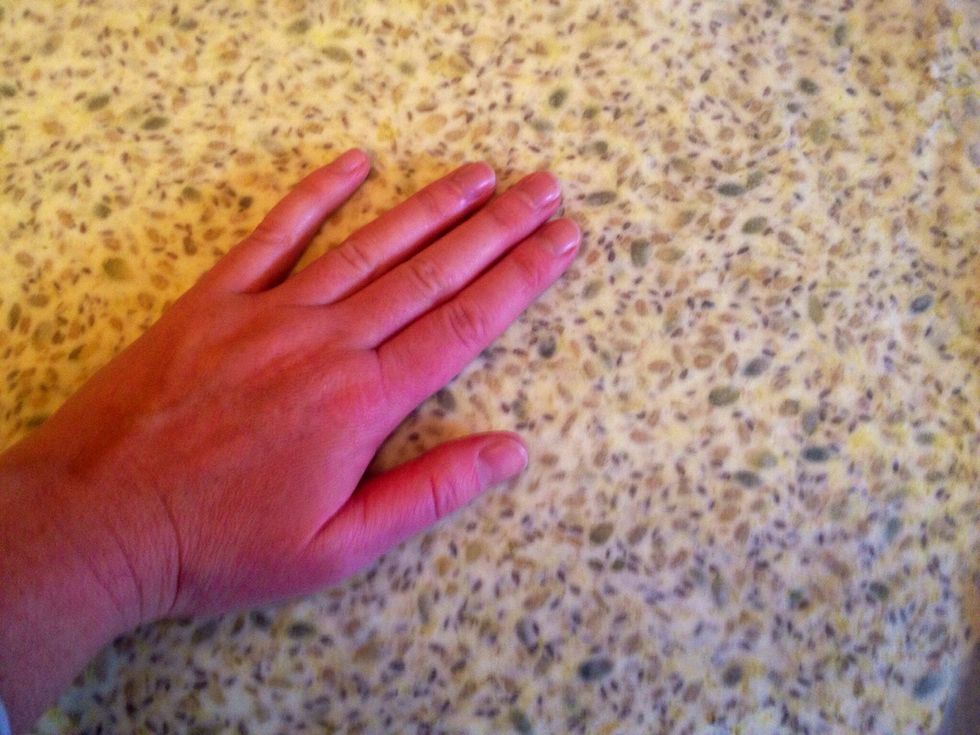 Like so..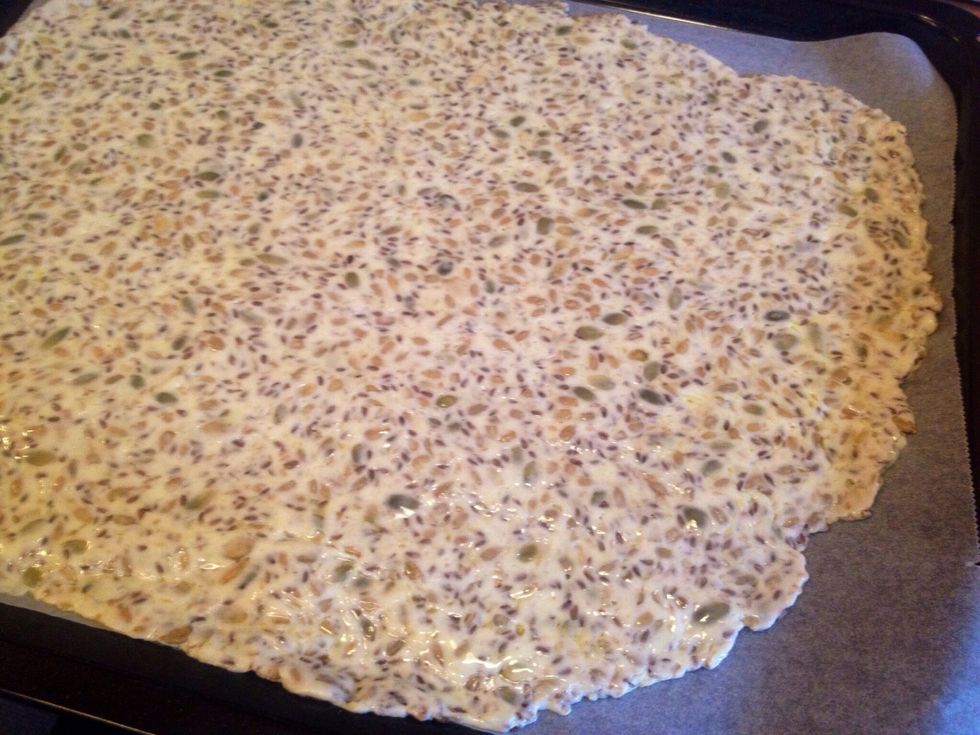 When you're satisfied with the thickness, remove the upper parchment paper.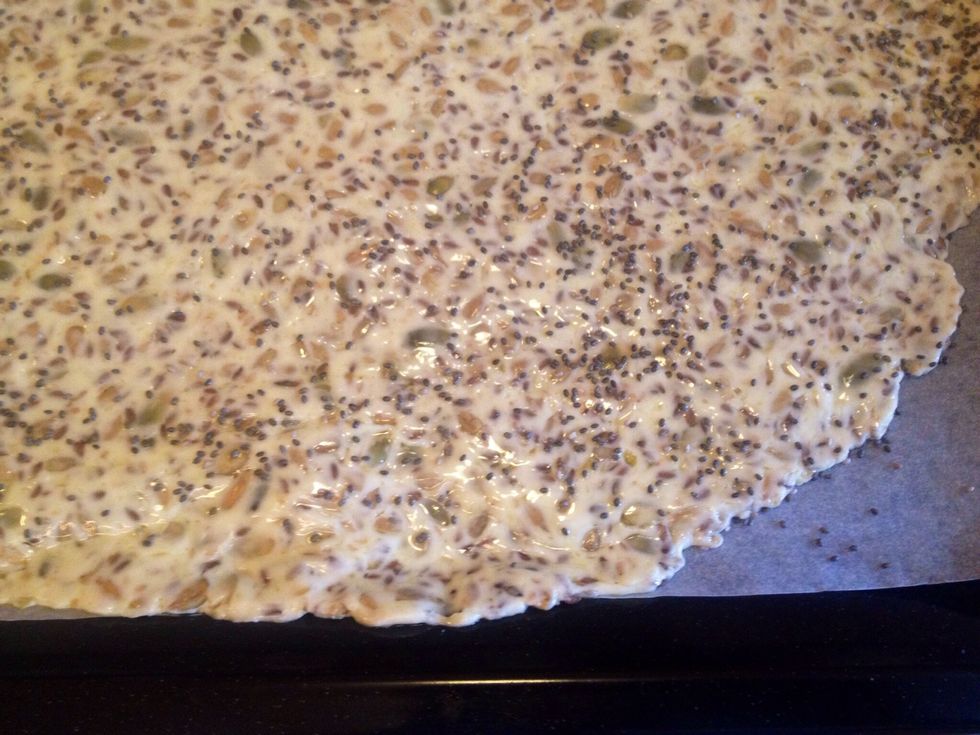 Sprinkle chia seeds on top.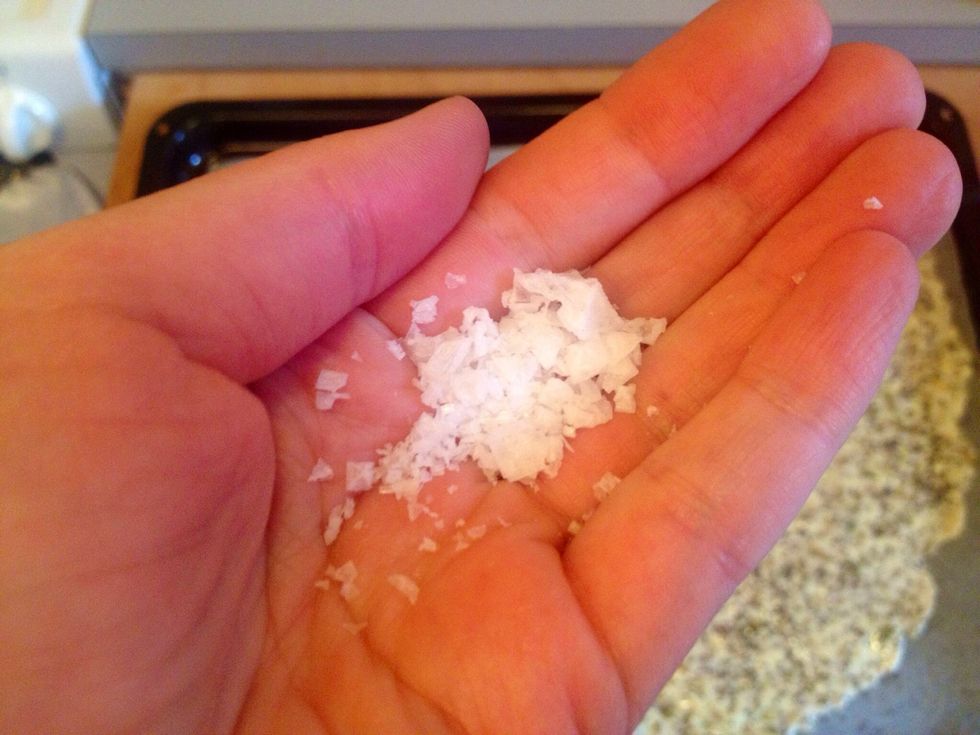 Sprinkle flake salt on top as well.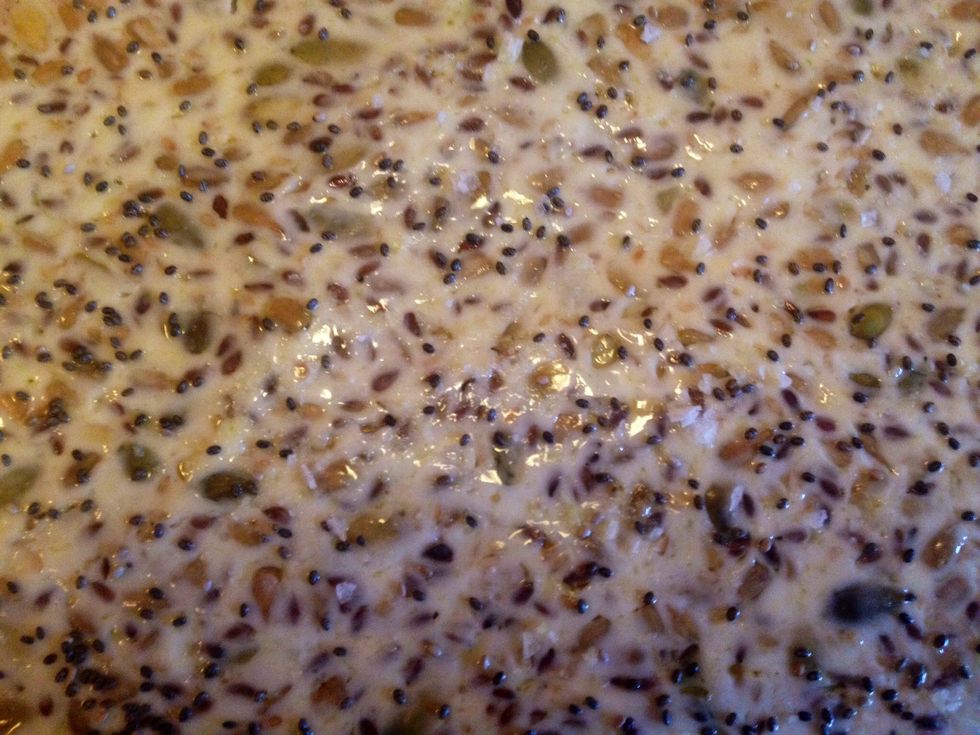 Bake in the middle of the oven for about 70 minutes. I set my alarm for 50 min, and then another 10 x 2 to avoid it to brown too much.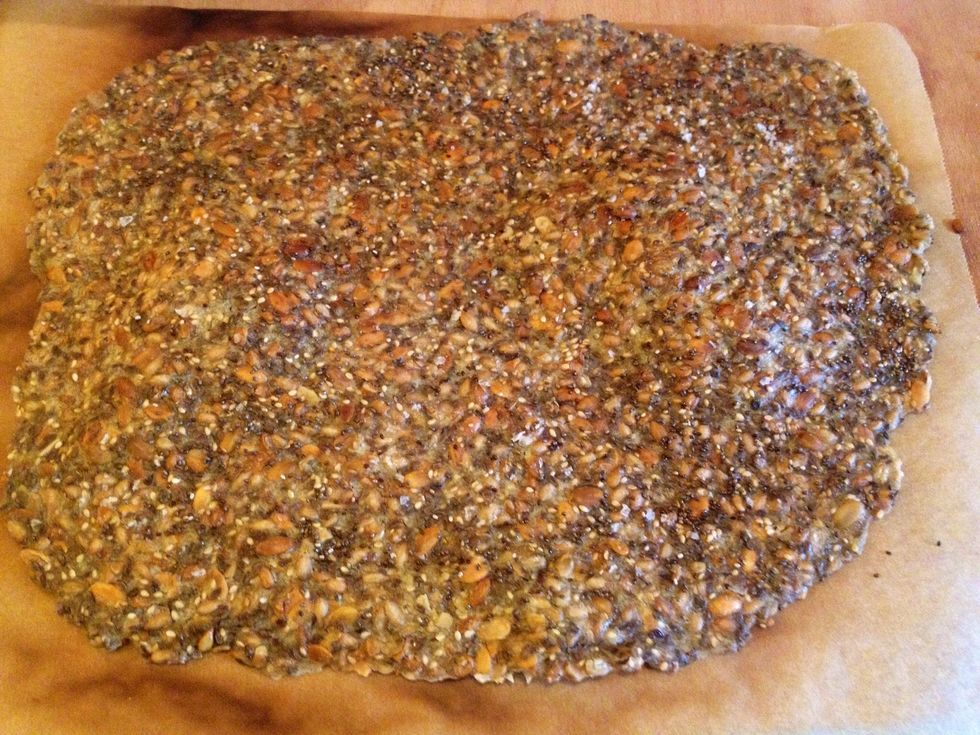 Kinda' nice to to look at, don't you agree?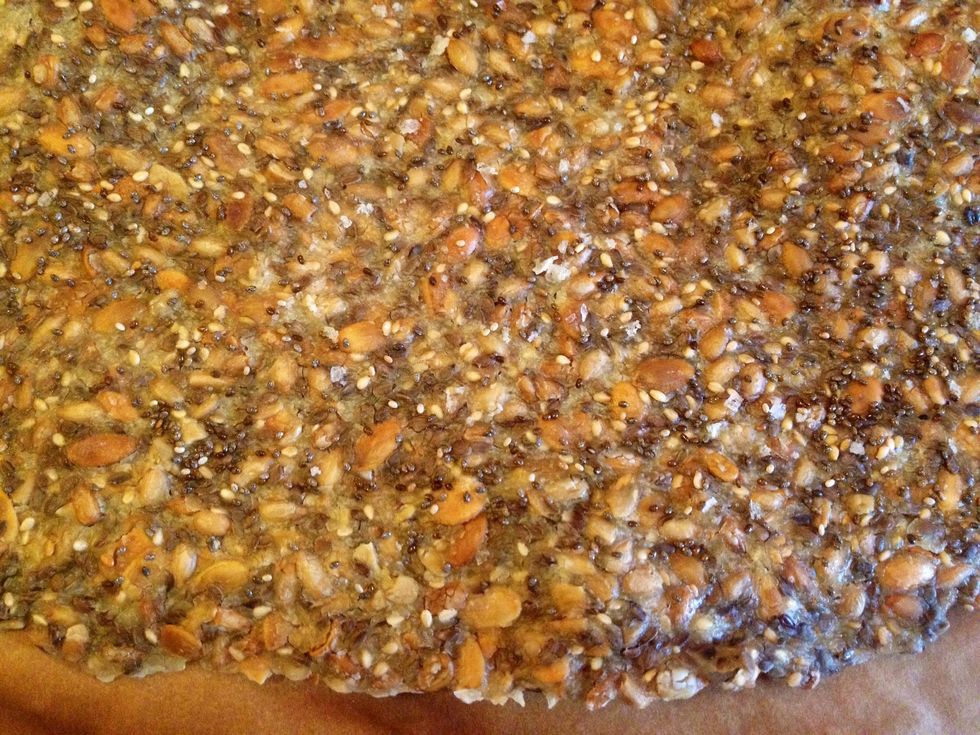 As you can see mine didn't come out exactly flat but that's ok.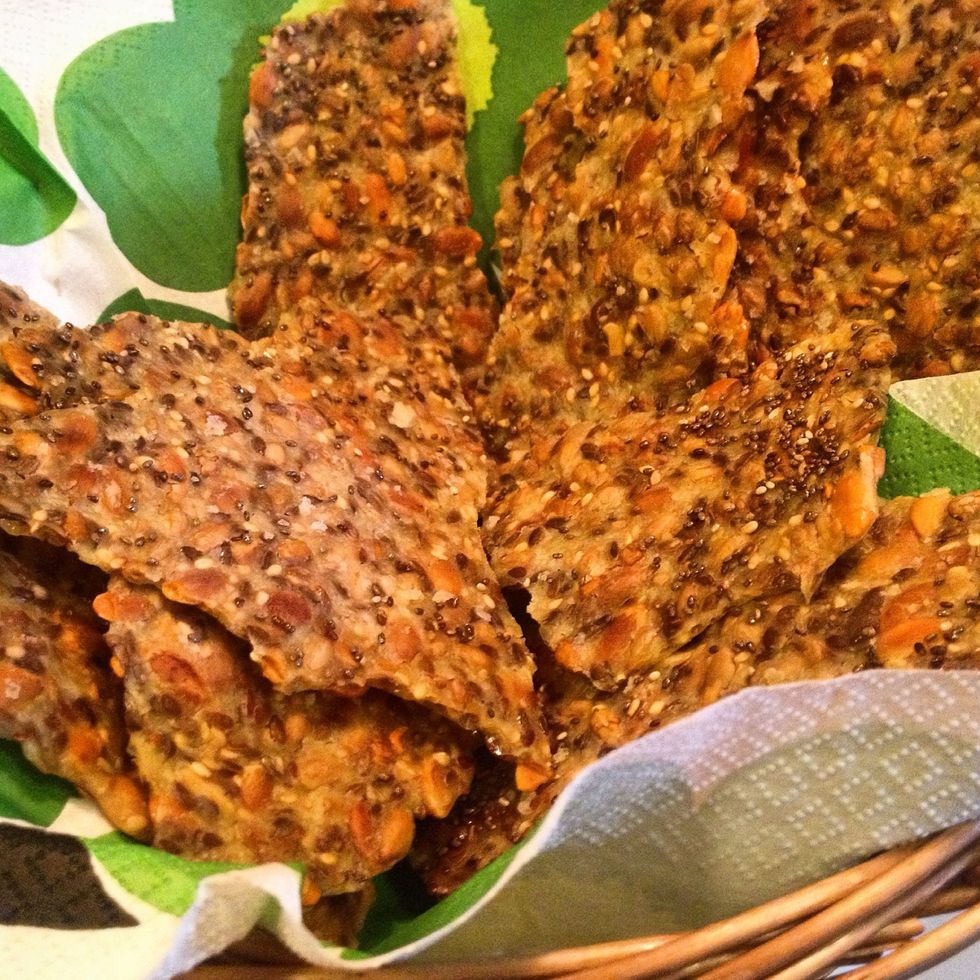 Break into bite sizes.
Serve as it is, with butter, cheese or your favorite topping.
50.0ml Flax seeds
25.0ml Pumpkin seeds
75.0ml Sunflower seeds
50.0ml Sesame seeds
200.0ml Corn flour or cornstarch
1.0pch Salt
0.0Tbsp Chia seeds
50.0ml Olive oil
250.0ml Boiling water
Flake salt
Karin Siöö
Lives in Sweden. Gets inspiration from trips, blogs & international students I meet at work.