Cooking time: About 30 minutes. Results: Tender meat that melts away from bones deliciously.
175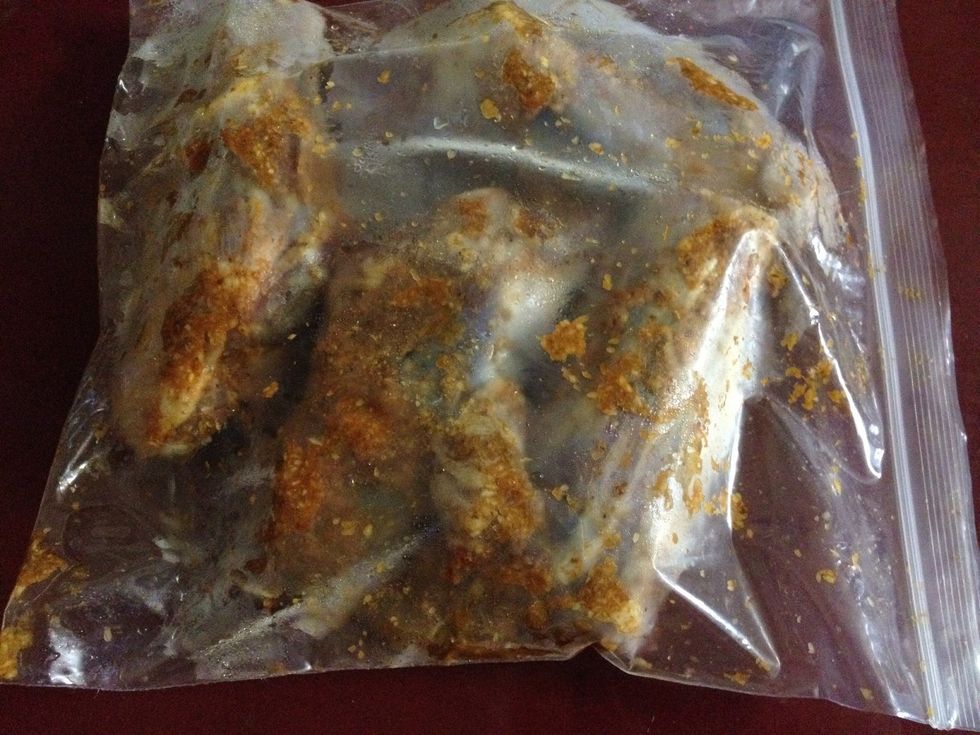 Rub lamb shanks with marinade, place in ziplock and leave it overnight in fridge.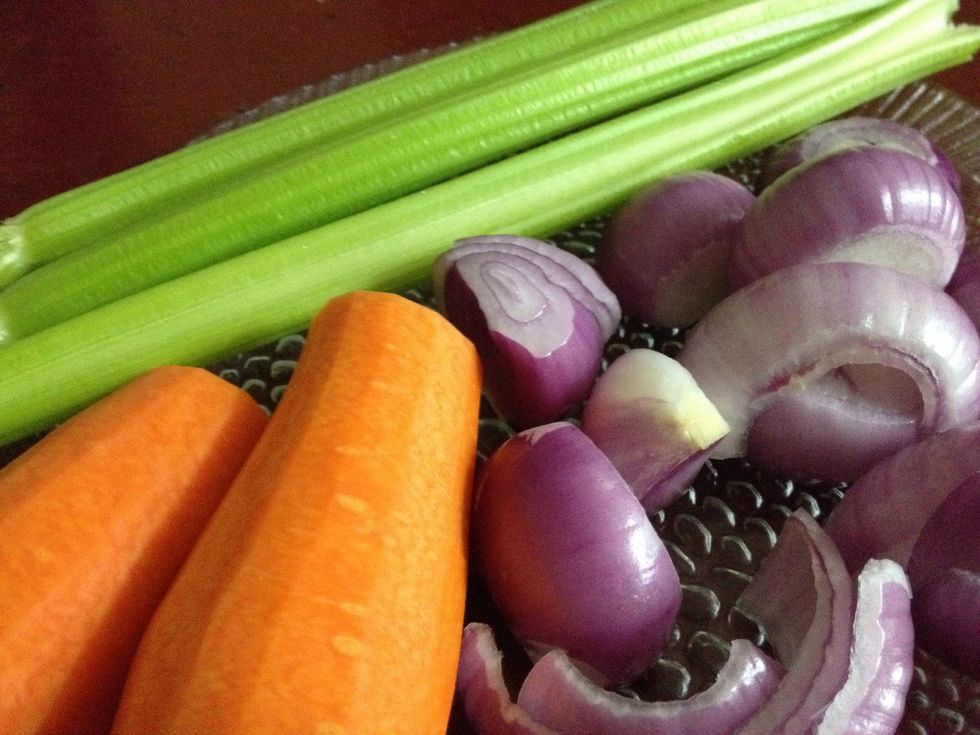 Prepare your veggies.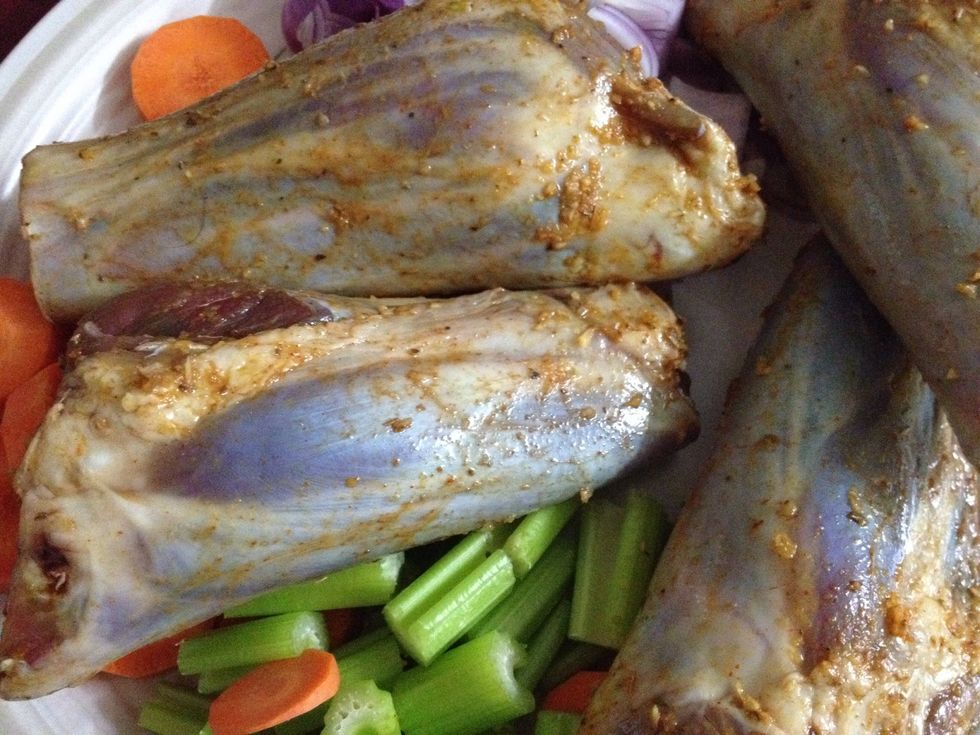 Next day, when you're ready to cook, scrape off marinade from lamb shanks. This is to stop the spices from burning while you're browning your shanks.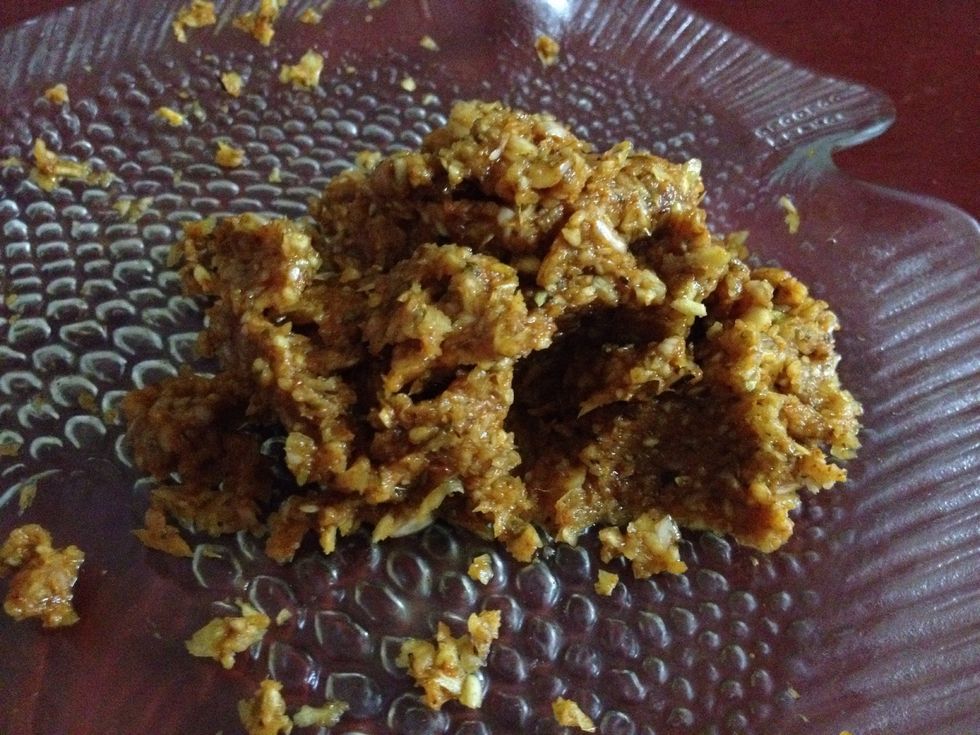 Keep the marinade aside.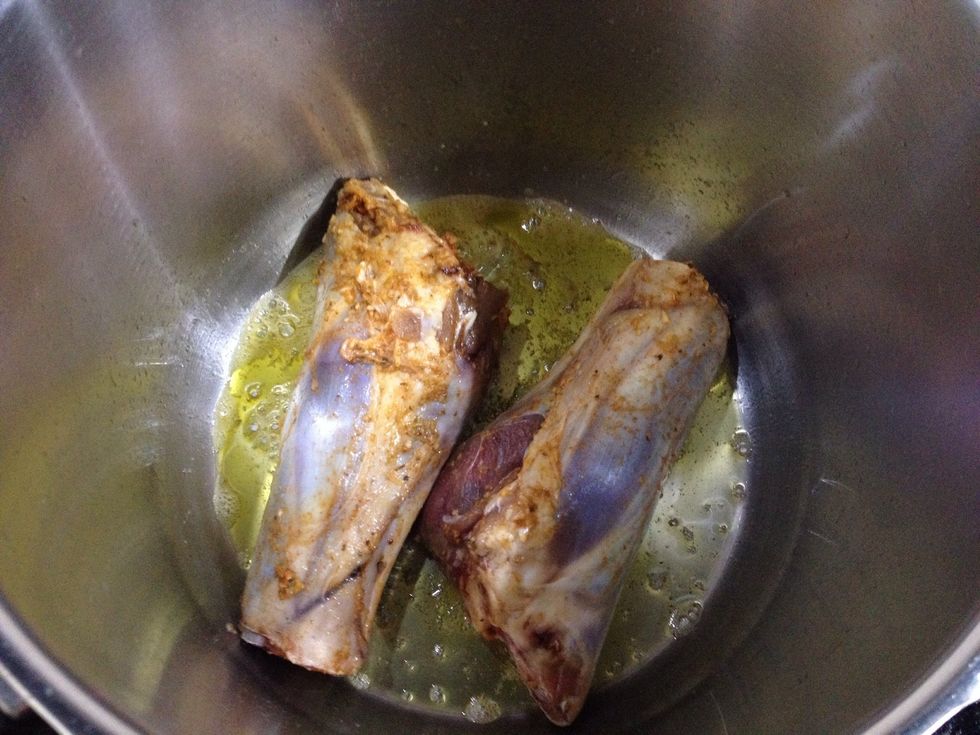 Place some oil, enough to cover bottom surface of pot and about a tablespoon of butter for quick browning. Then, in goes your shanks.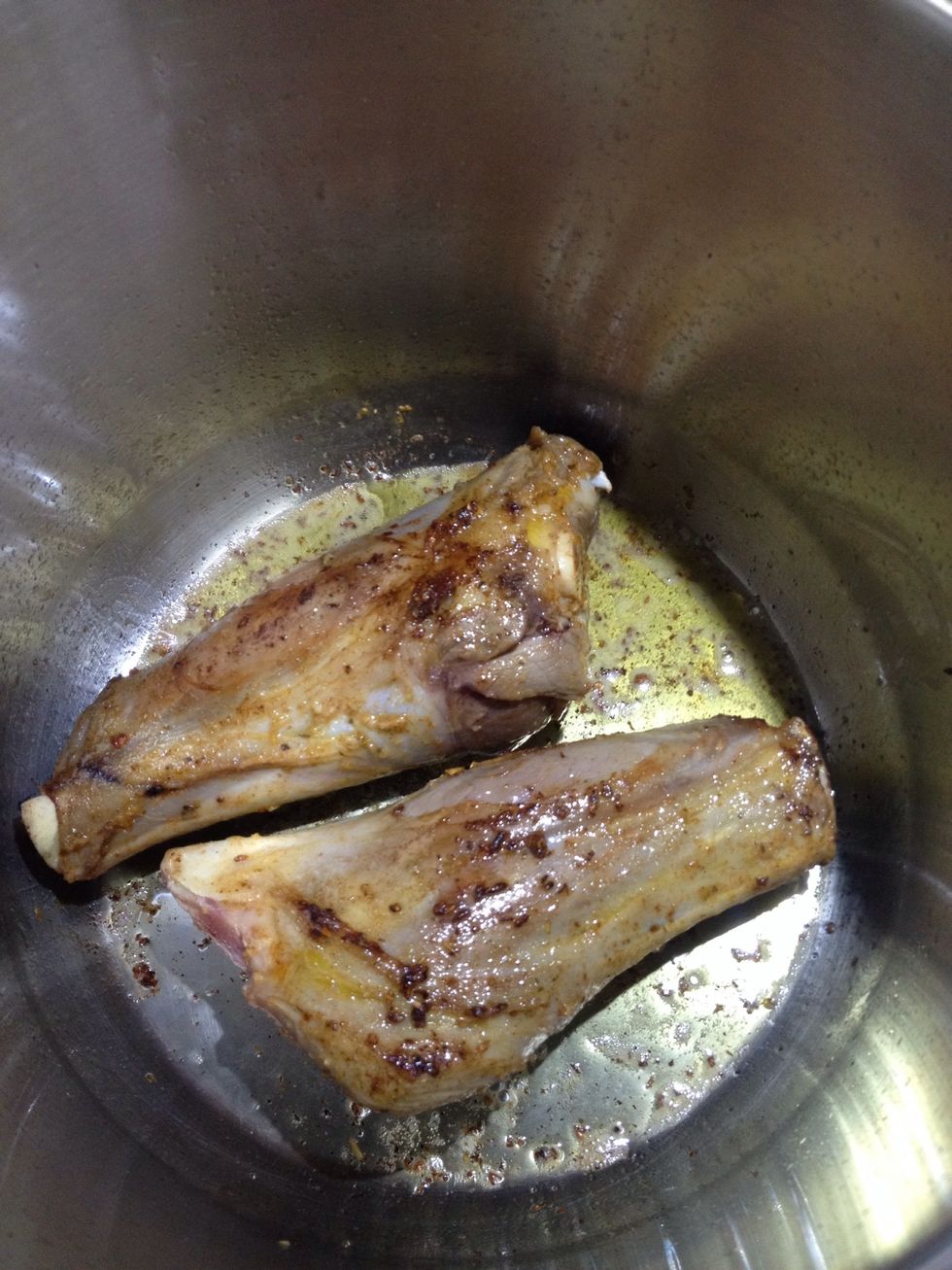 Start turning when it's about this colour.
Ensure all sides get browned. It can be done by propping against each other.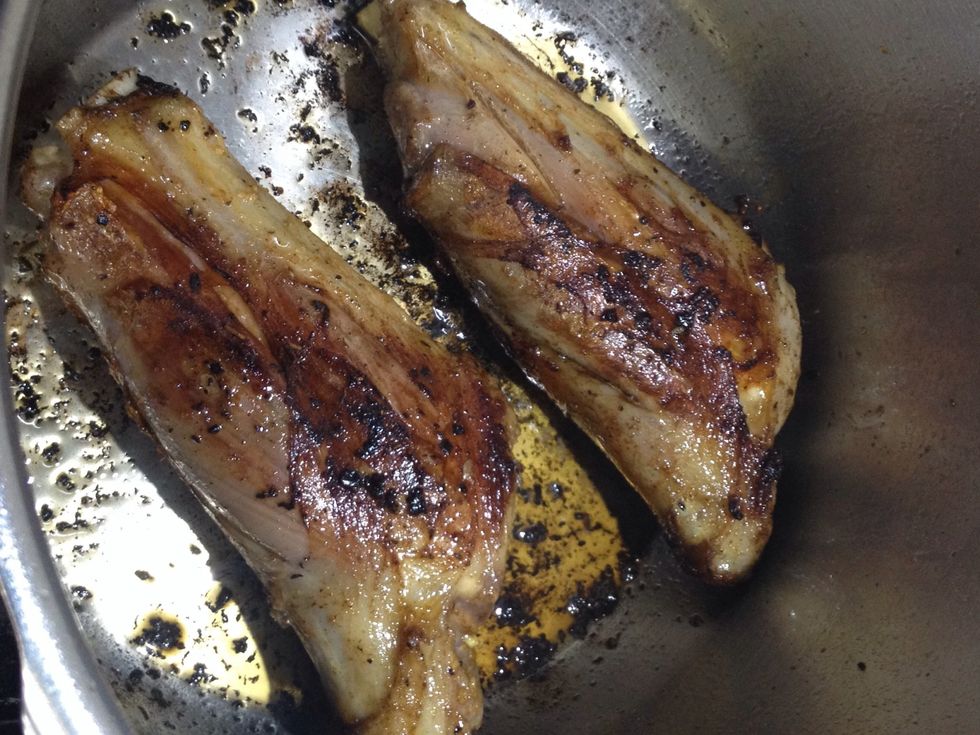 When it's browned enough, remove shanks...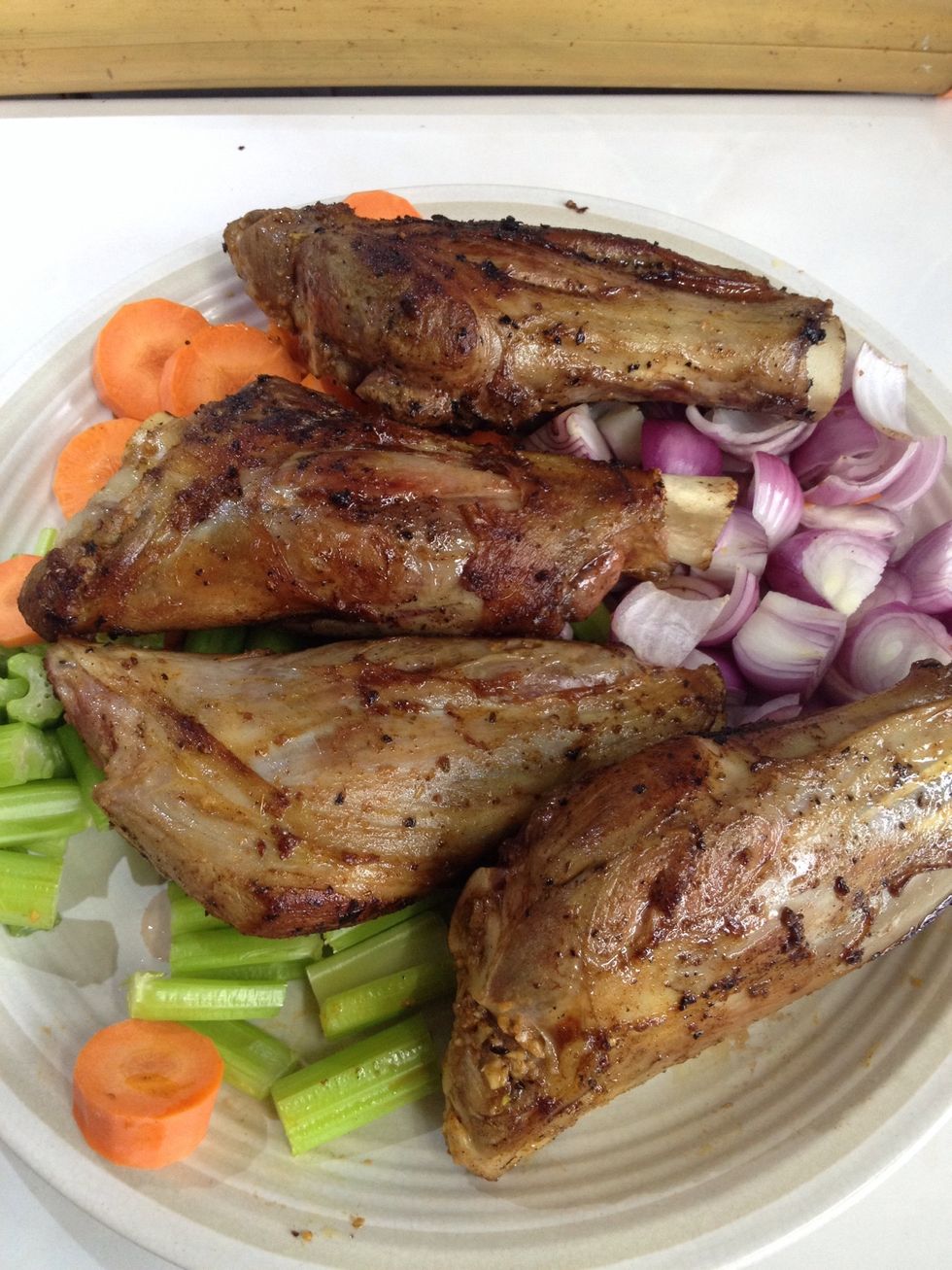 ...and set aside. I know, but no, you can't eat it yet.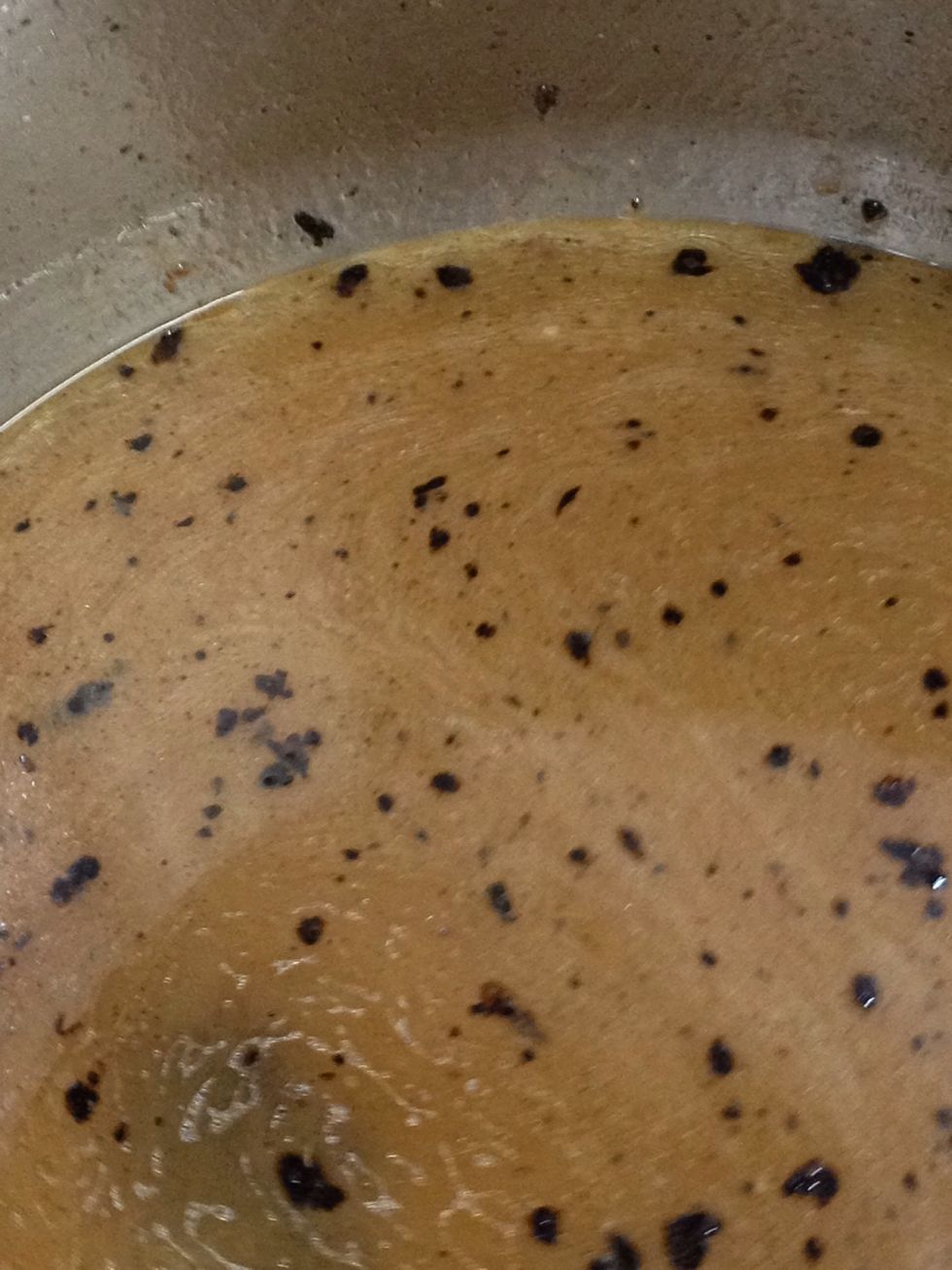 Next, add all liquid ingredients into pot...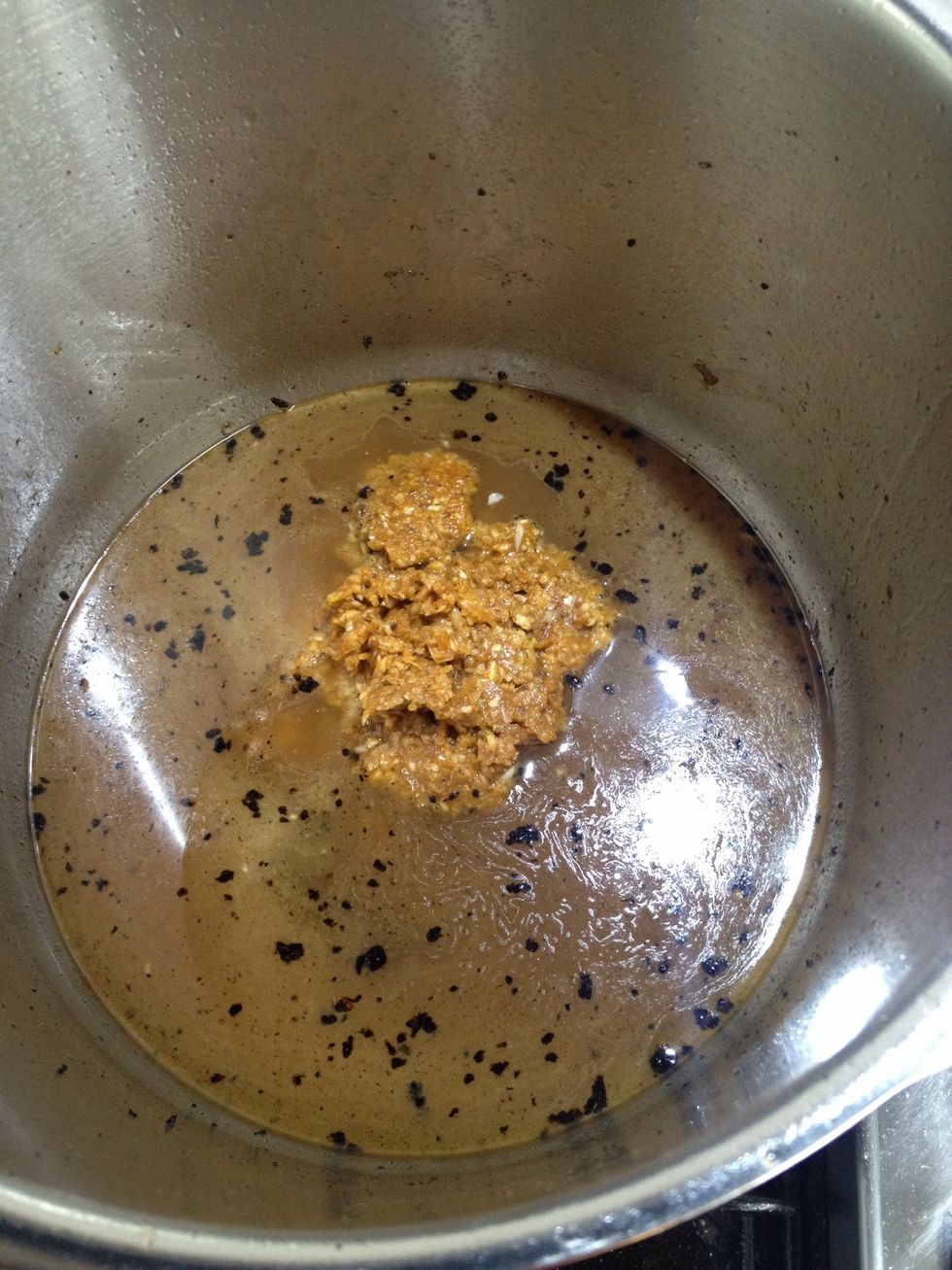 ...and add the marinade set aside earlier.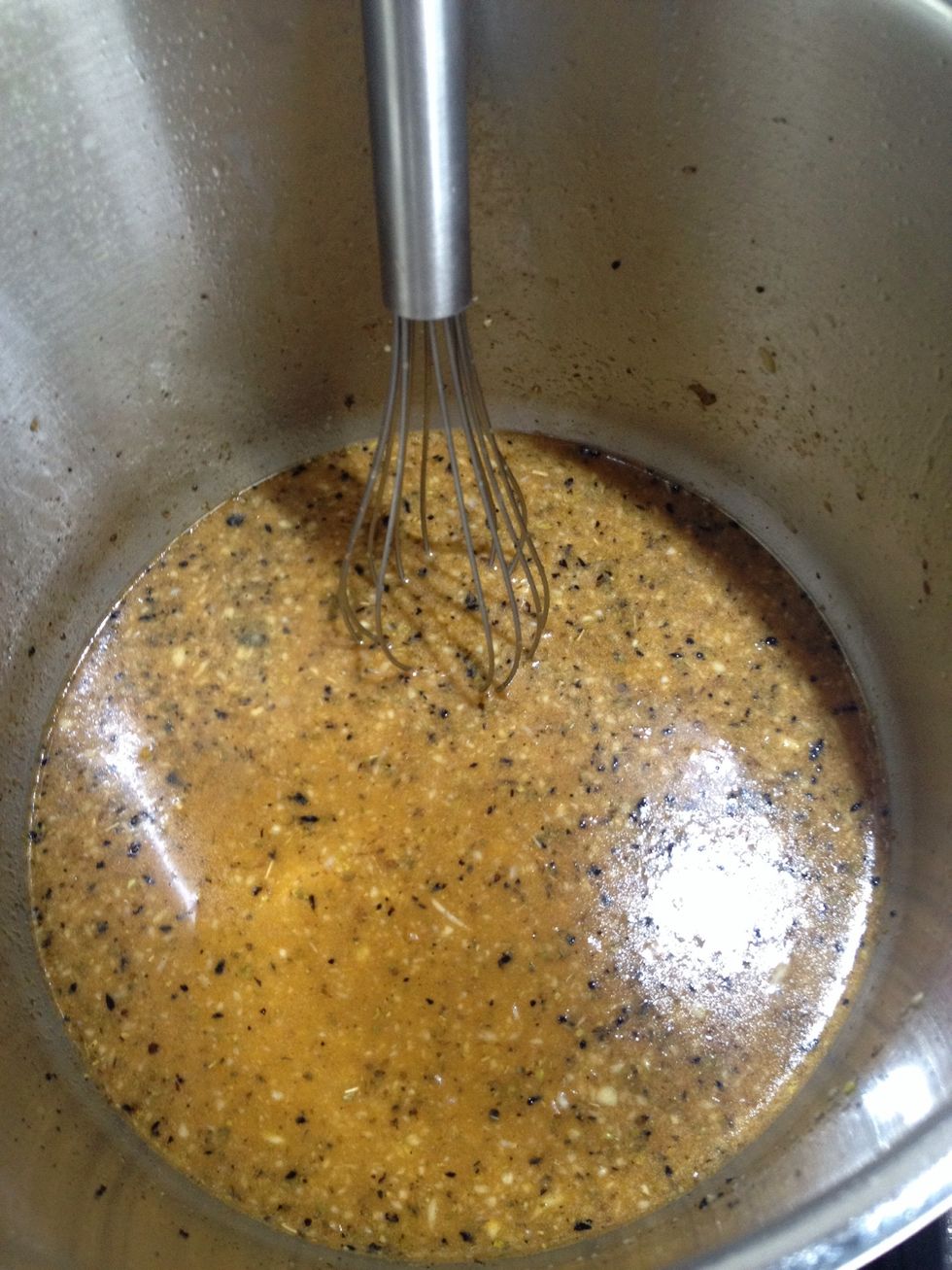 Whisk and mix ingredients thoroughly for a few seconds while keeping heat on low.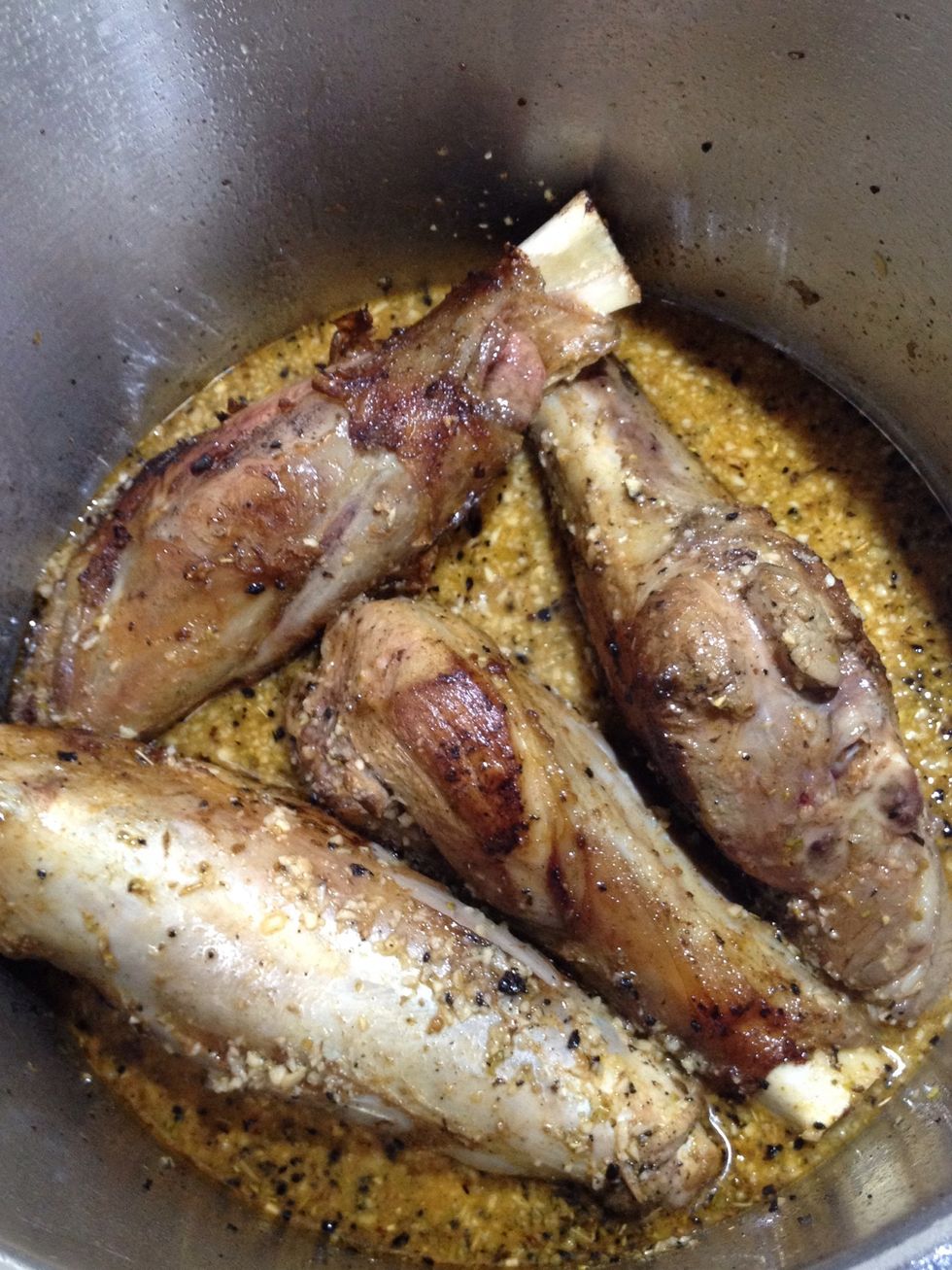 Replace those shanks into pot arranging them nicely...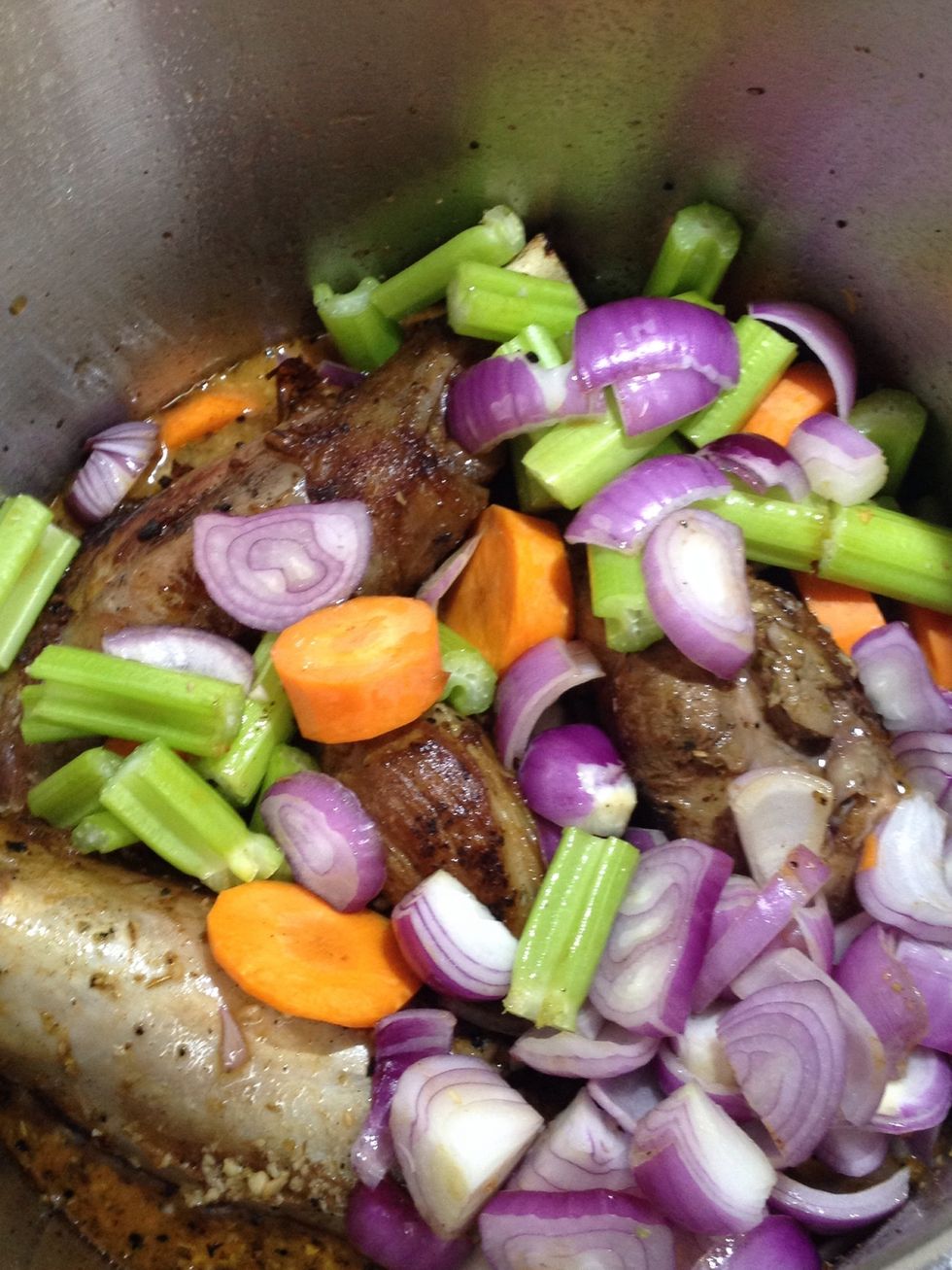 then the veggies.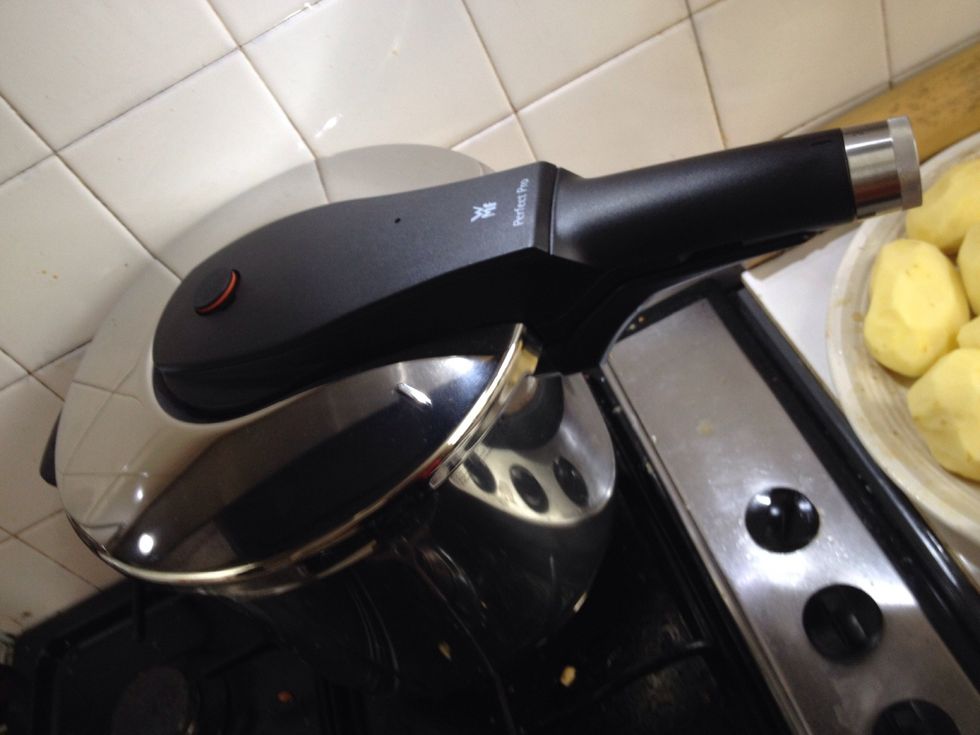 Now, close the pressure cooker lid following manufacturer's instructions. Yes, using pressure is how you cut down cooking time by 70% and leaving it to cook over low heat for only 30 minutes instead.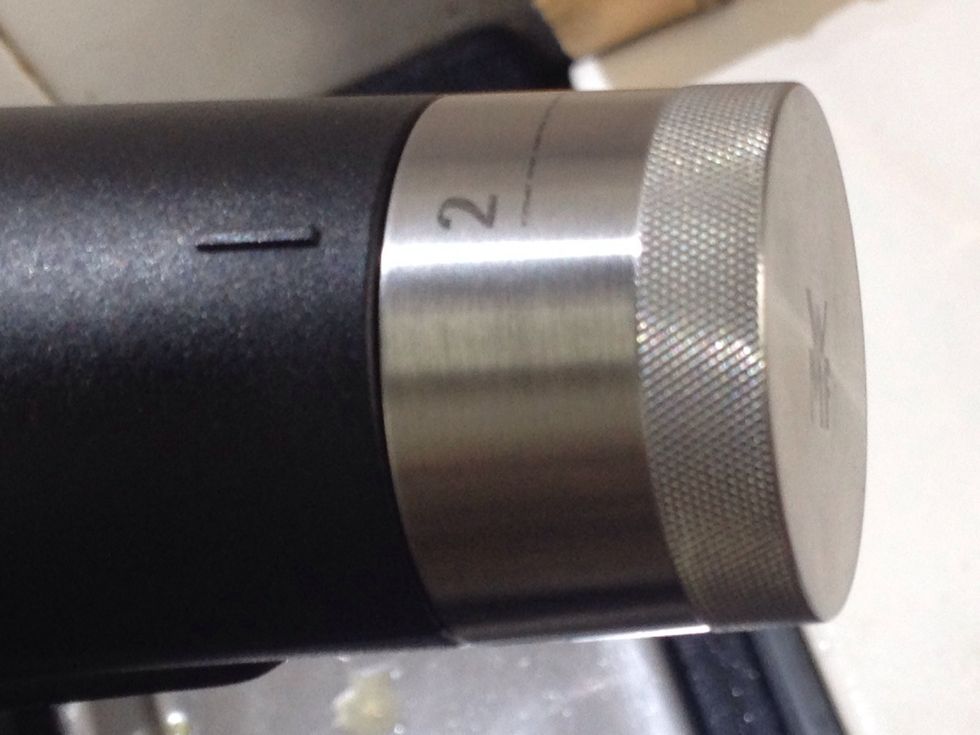 And following its' manual, I have to set it to number 2. If you don't believe in pressure cookers, then you'll have to cook slowly for many hours. I'd rather cook fast and eat slowly.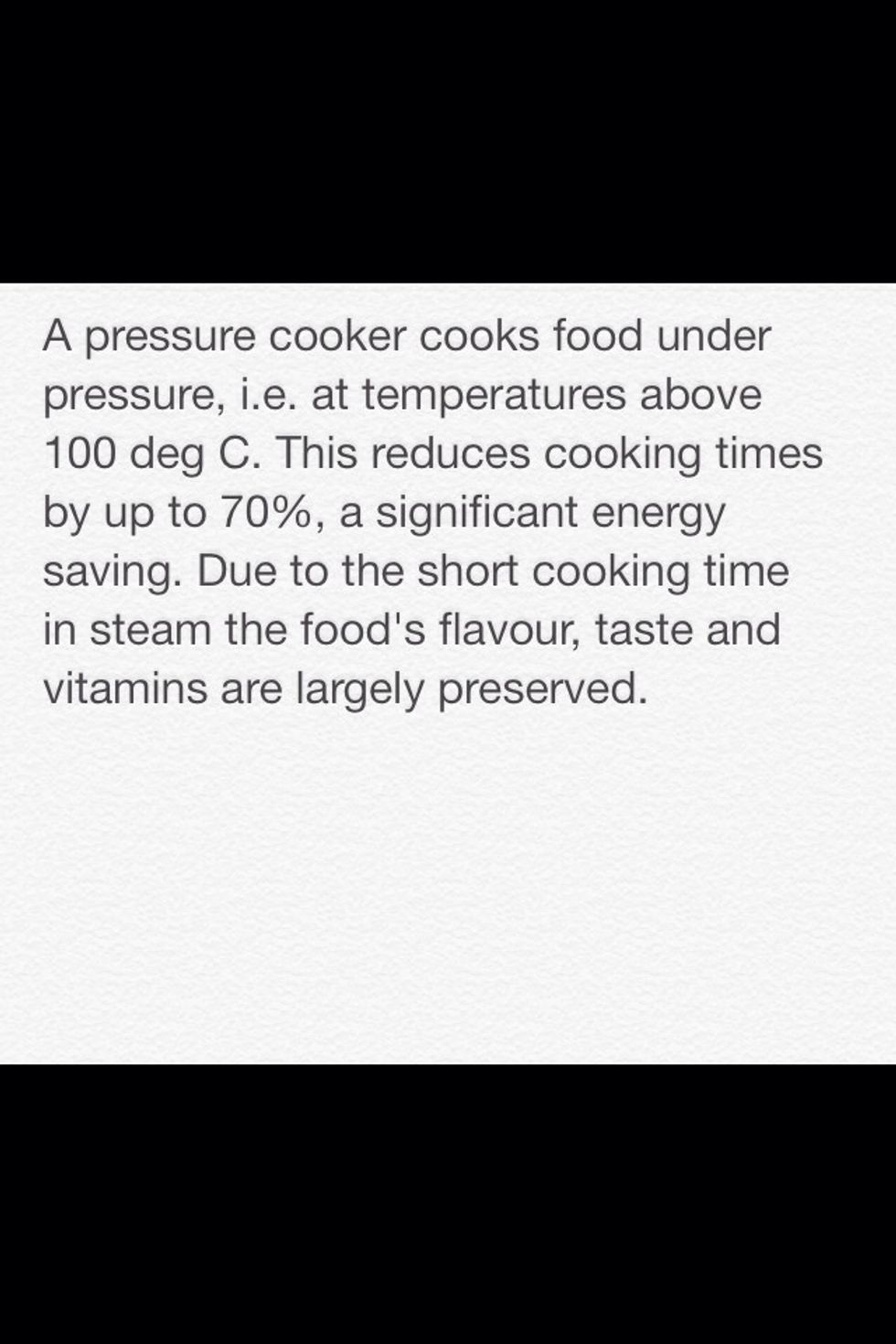 Whilst different pressure cookers have different instructions, quality plays an important part. Whatever it is, consider it an investment so do further research to optimise benefits and durability.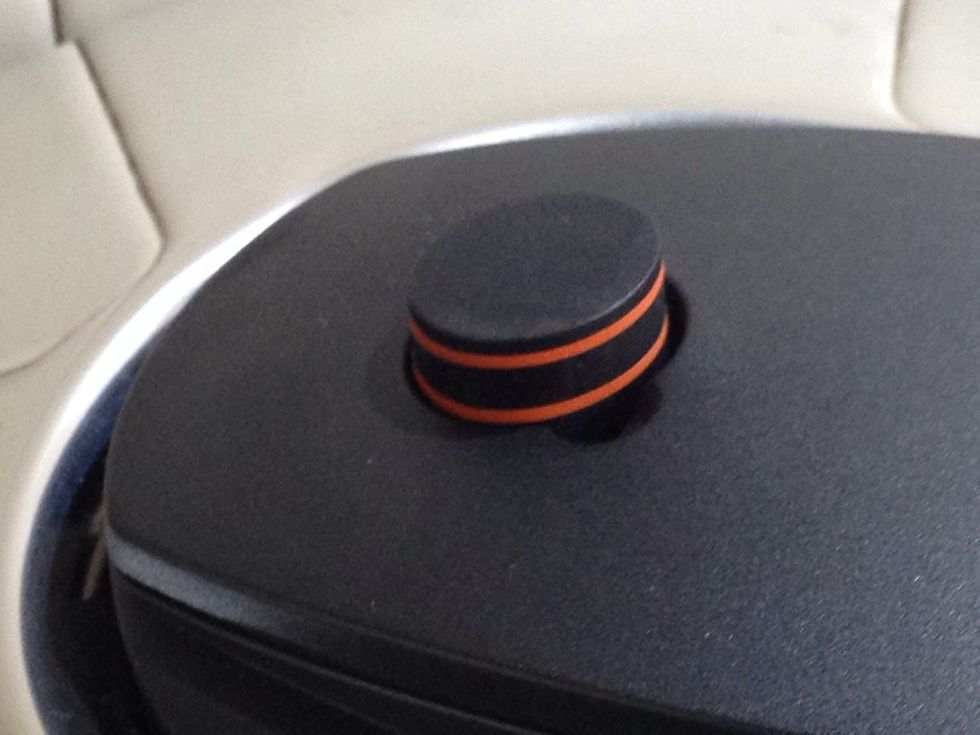 This cooker requires that upon seeing the top indicator rise to the 2nd ring, heat should be lowered to let cook by itself for 30 minutes. Which makes it simply neat.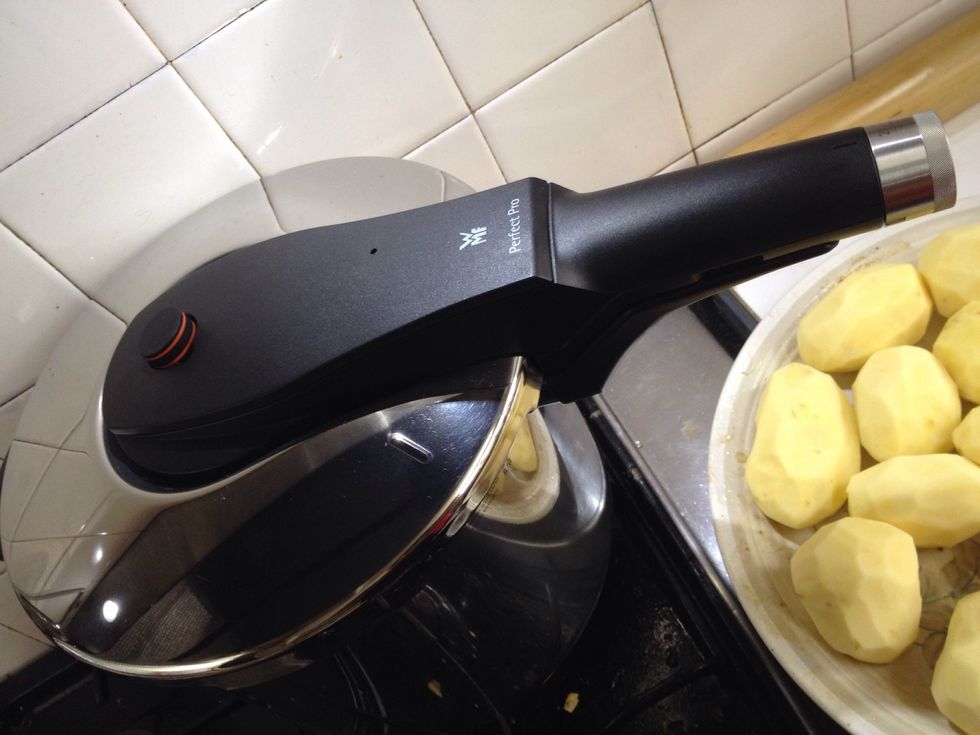 Notice the difference in the top indicator compared to the earlier pressure cooker photo?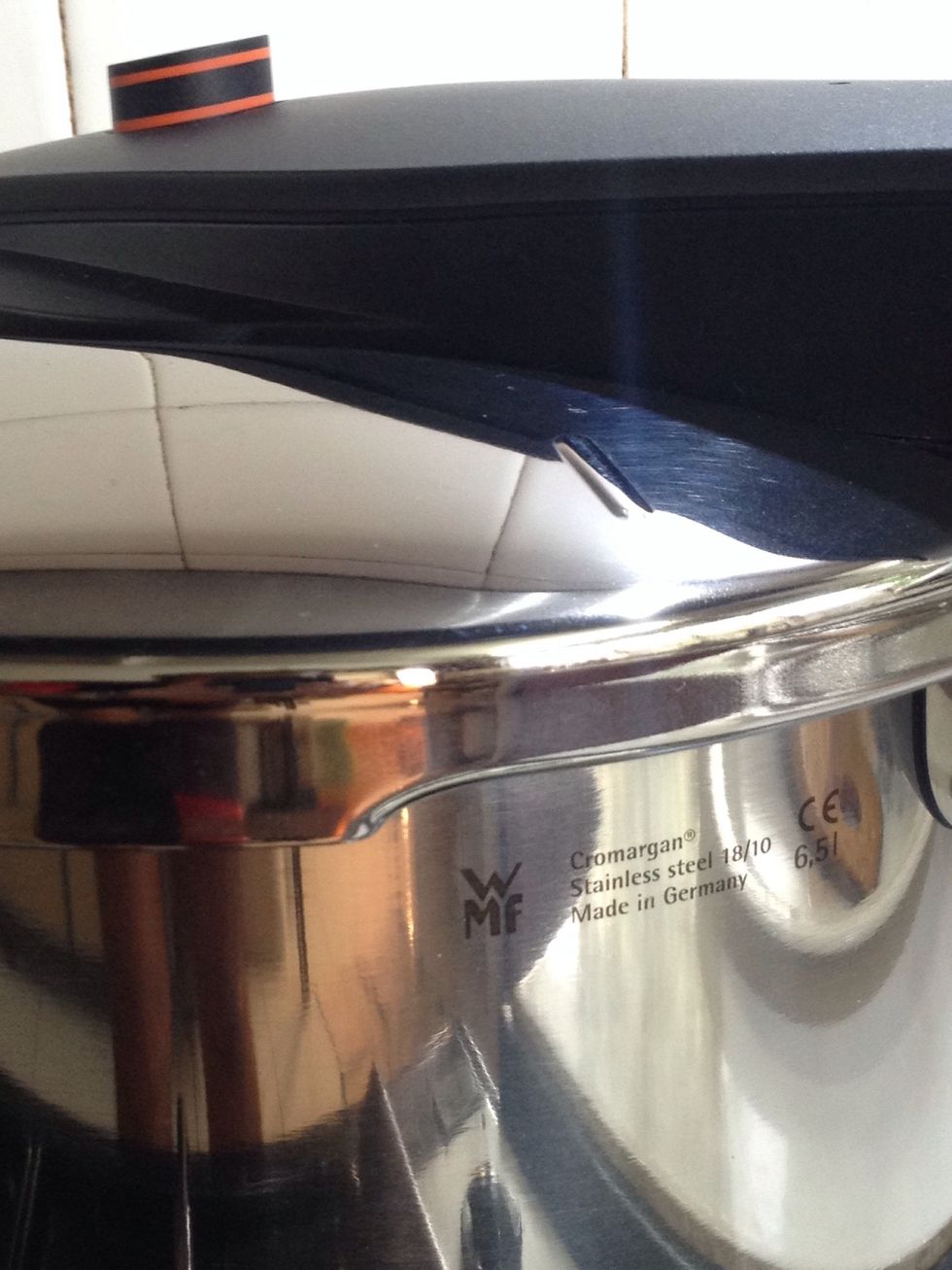 Look mum, clean cooking.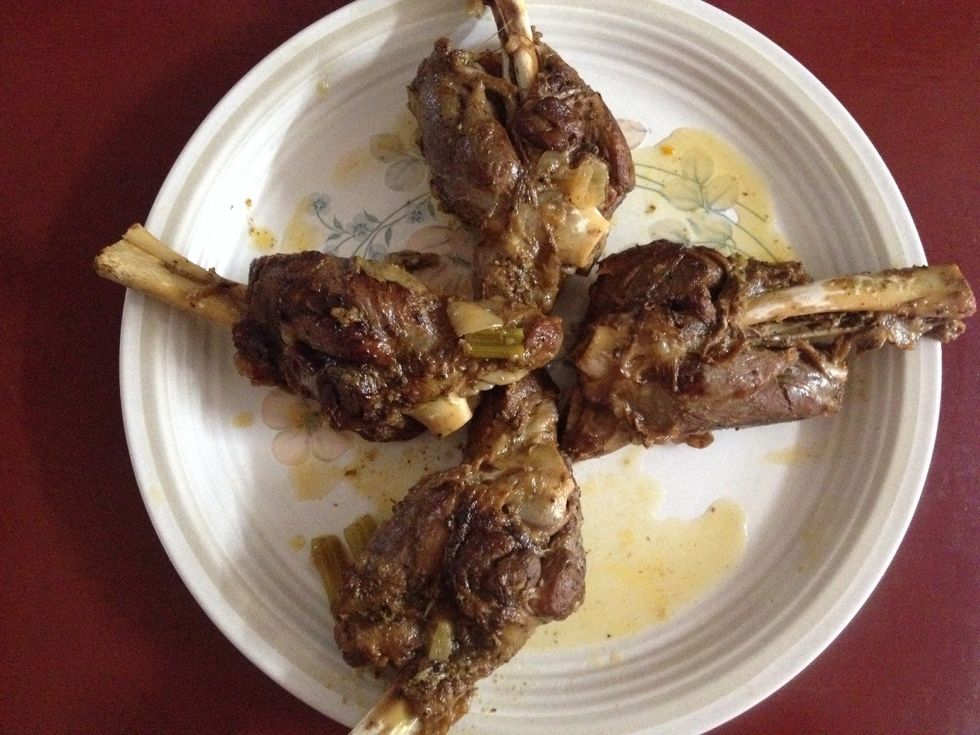 30 minutes later... mmm... come and get it!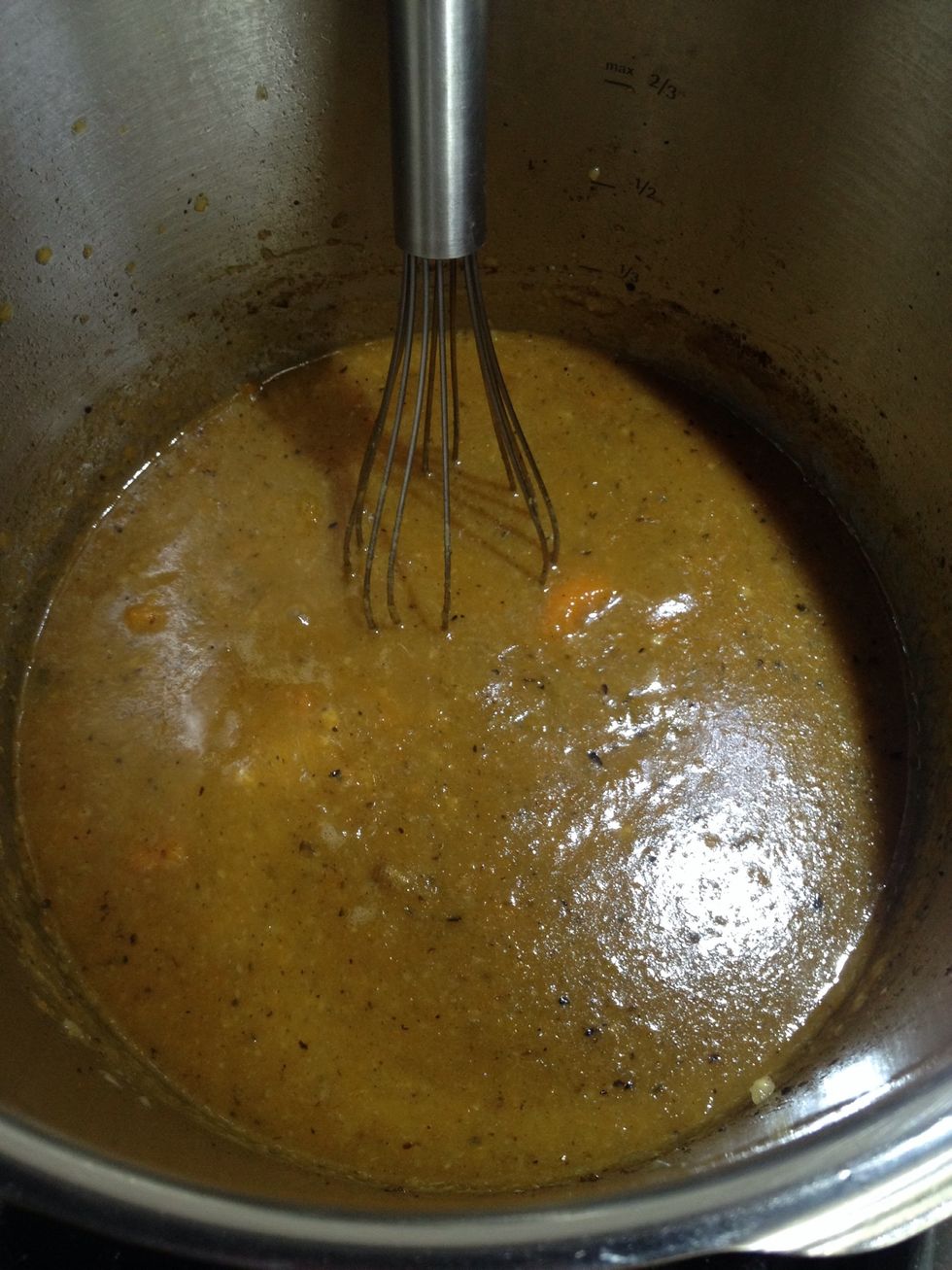 The gravy is automatically ready in the pot... Well not completely. You still have to add flour to thicken the gravy. Again, low heat and whisk thoroughly. Then strain for a smooth consistency.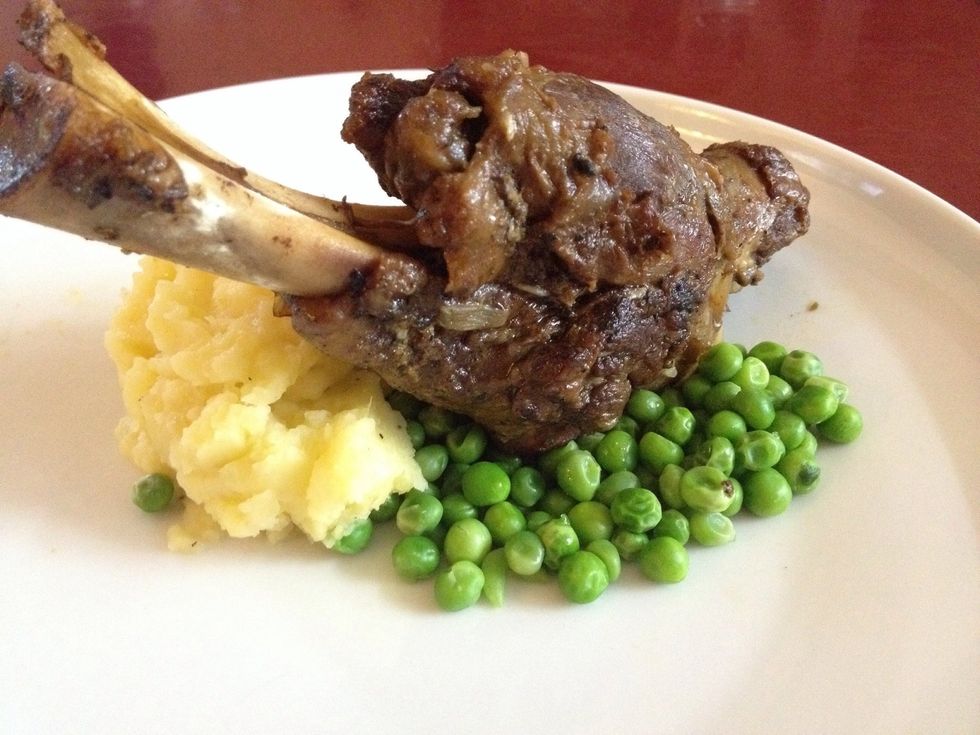 I served the shanks with green peas and mashed potatoes (prepared while waiting for that 30 minutes). Now you can dig in...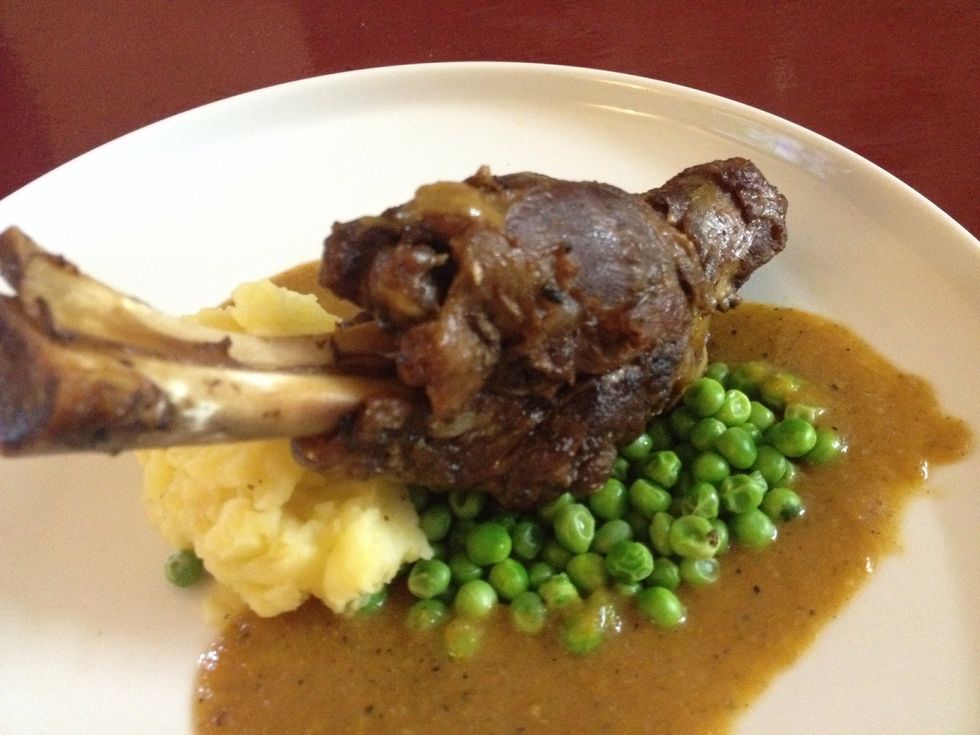 ...after you pour the gravy :) Bon a petit and be kind always.
1.5kg About 3 or 4 Lamb shanks
150.0g Big onions, cut into quarters
150.0g Carrots, peeled and roll-cut into 1/2 inch pieces
150.0g Celery, sectioned, same size
200.0ml White wine
300.0ml Water
30.0g Flour
Marinade:
2.0tsp Paprika
2.0tsp Dried oregano
0.0tsp Salt
100.0g Garlic, finely chopped