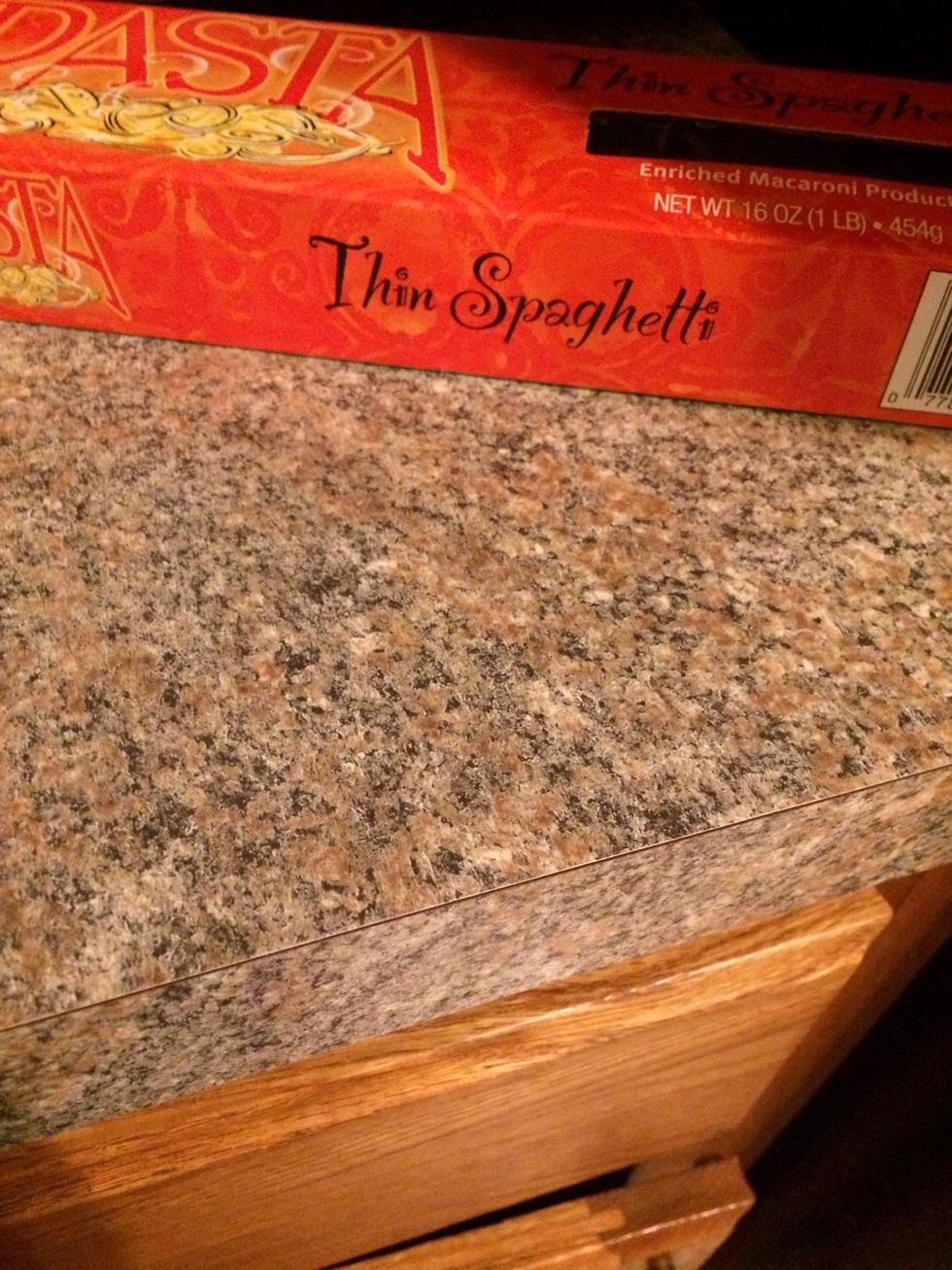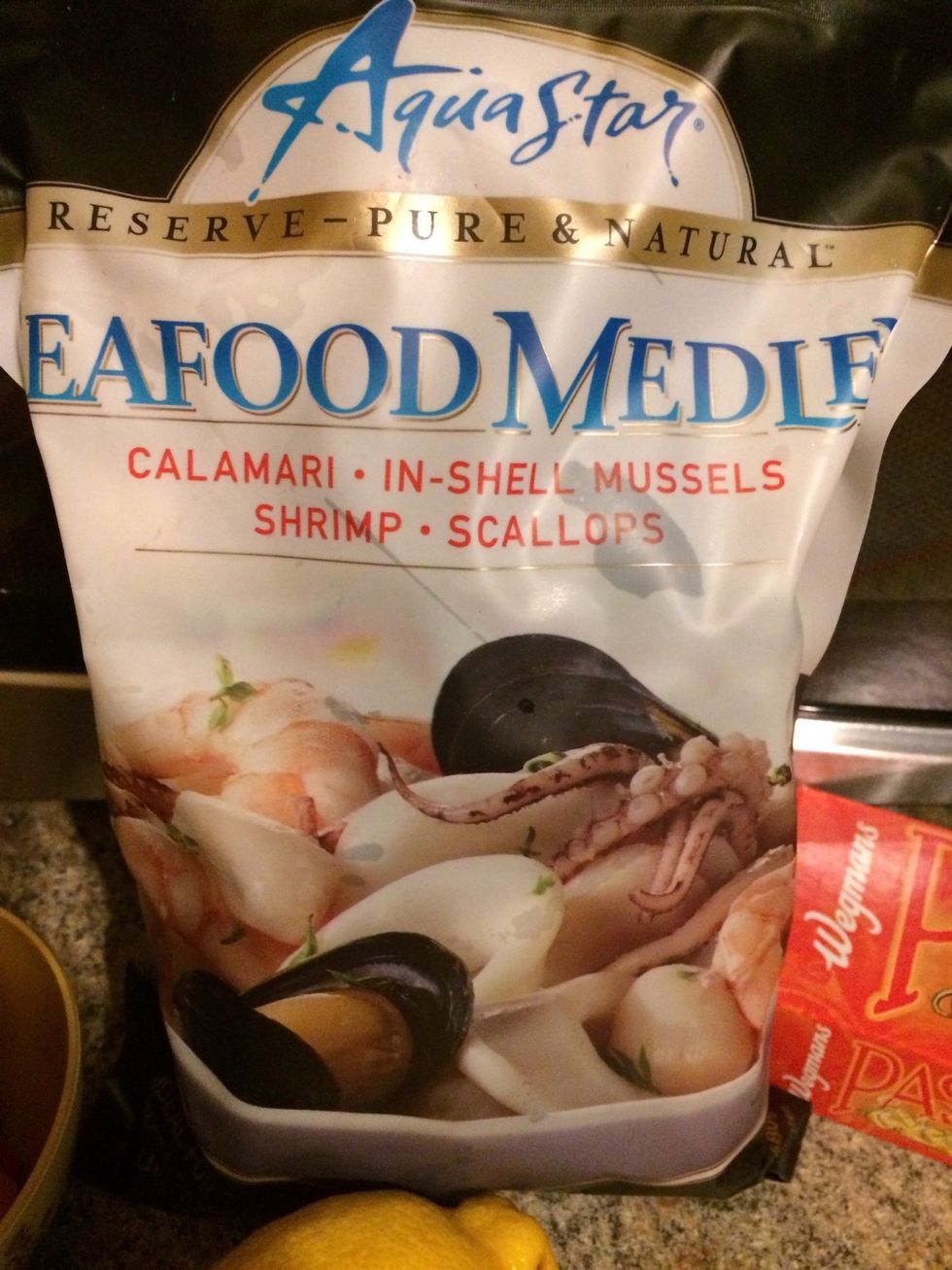 You can use whatever kind of seafood you prefer, but I like this mix. (Purchased at Walmart)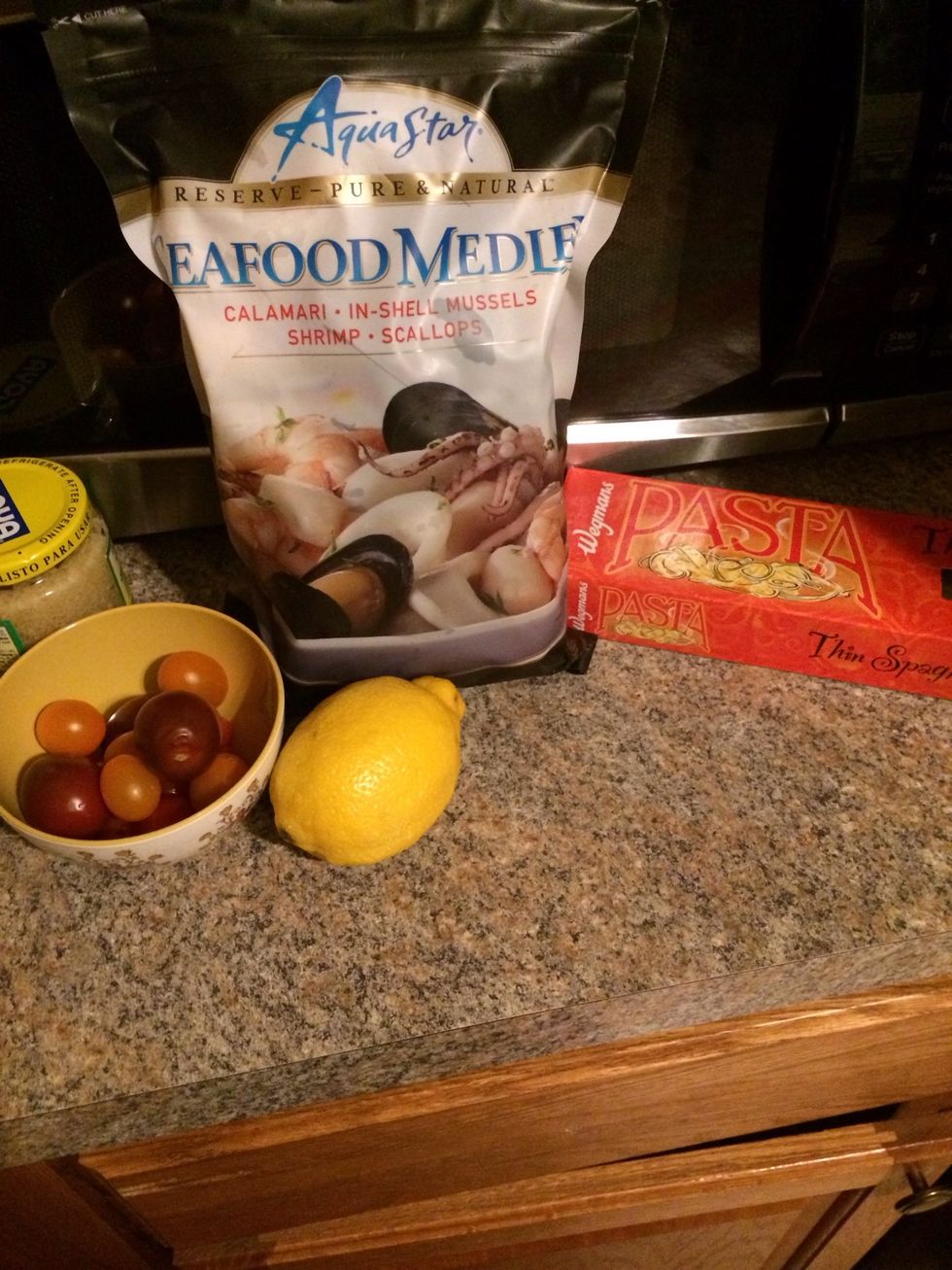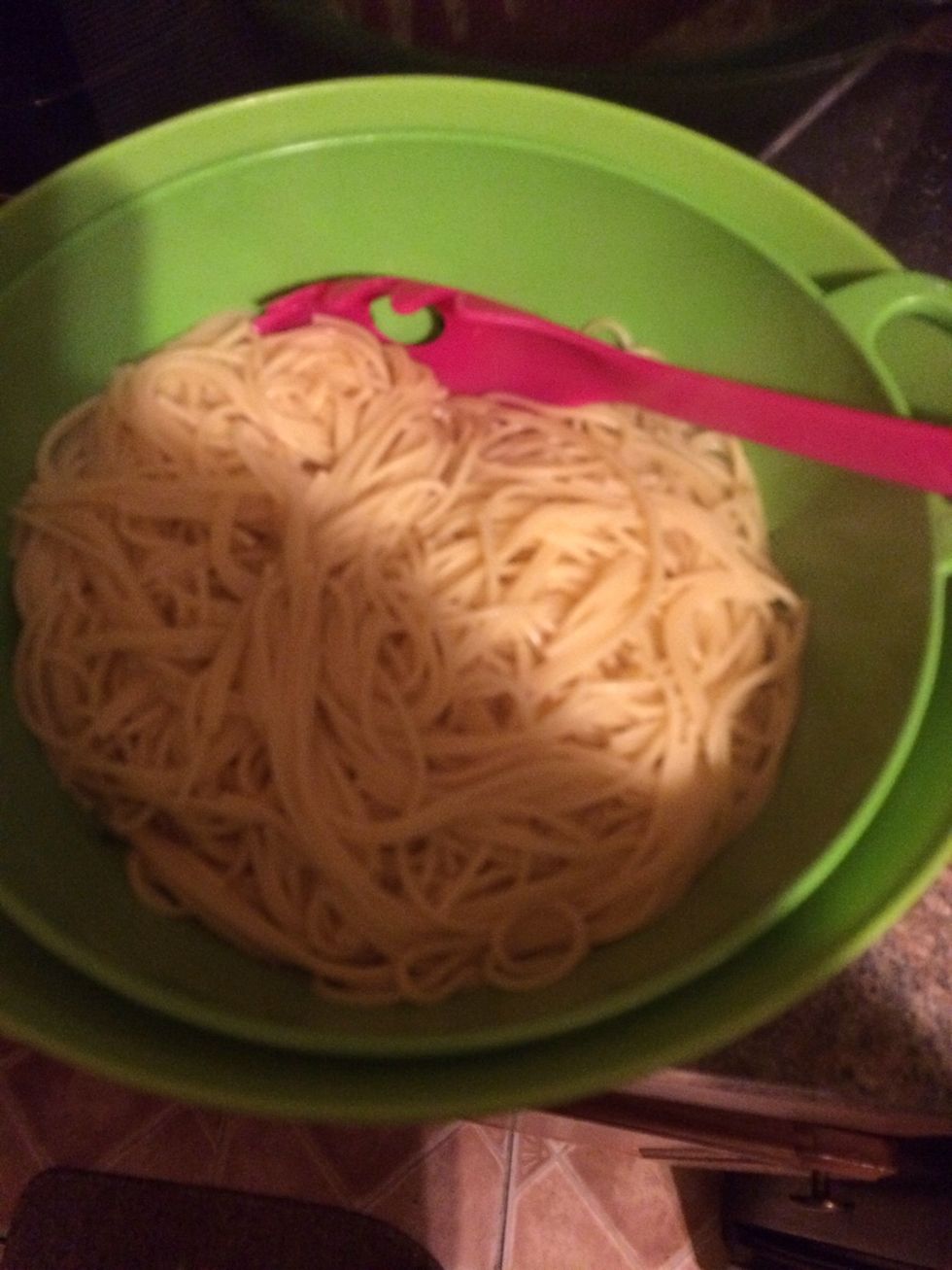 Boil, cook and drain the pasta. While hot mix in a tbls of butter to avoid the pasta sticking.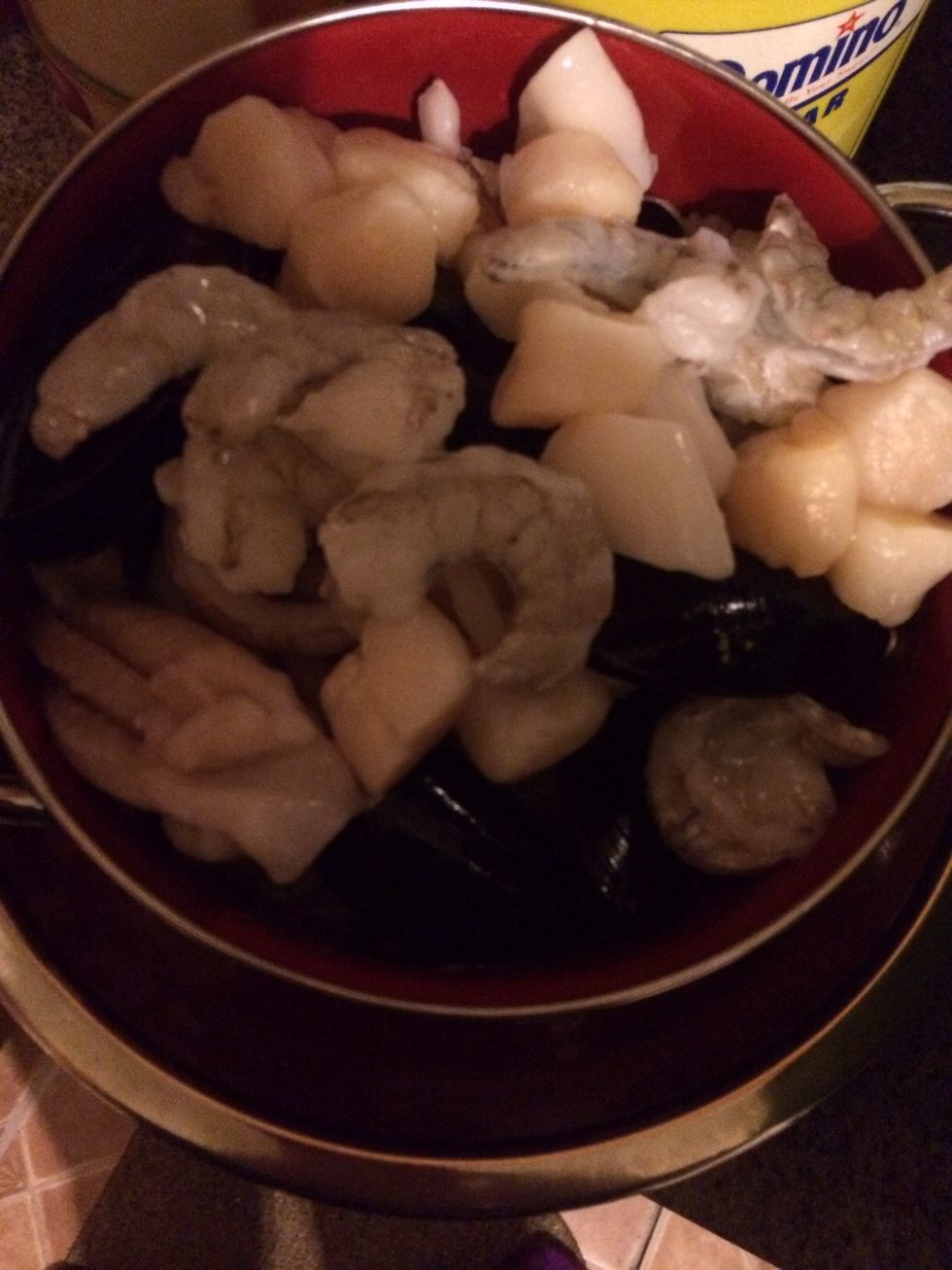 Rinse seafood with some cold water.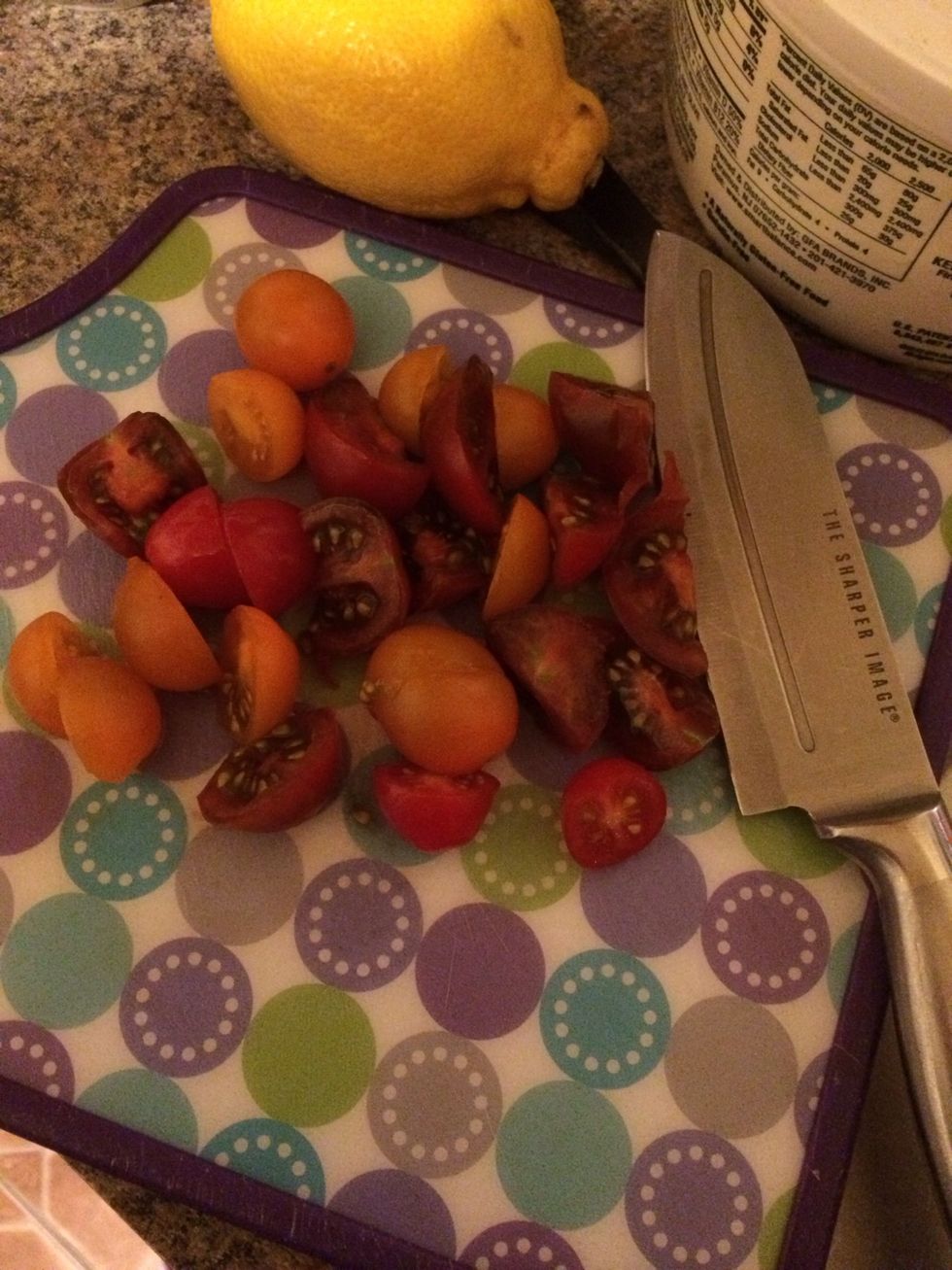 Chop your tomatoes in half, smaller ones you can leave whole.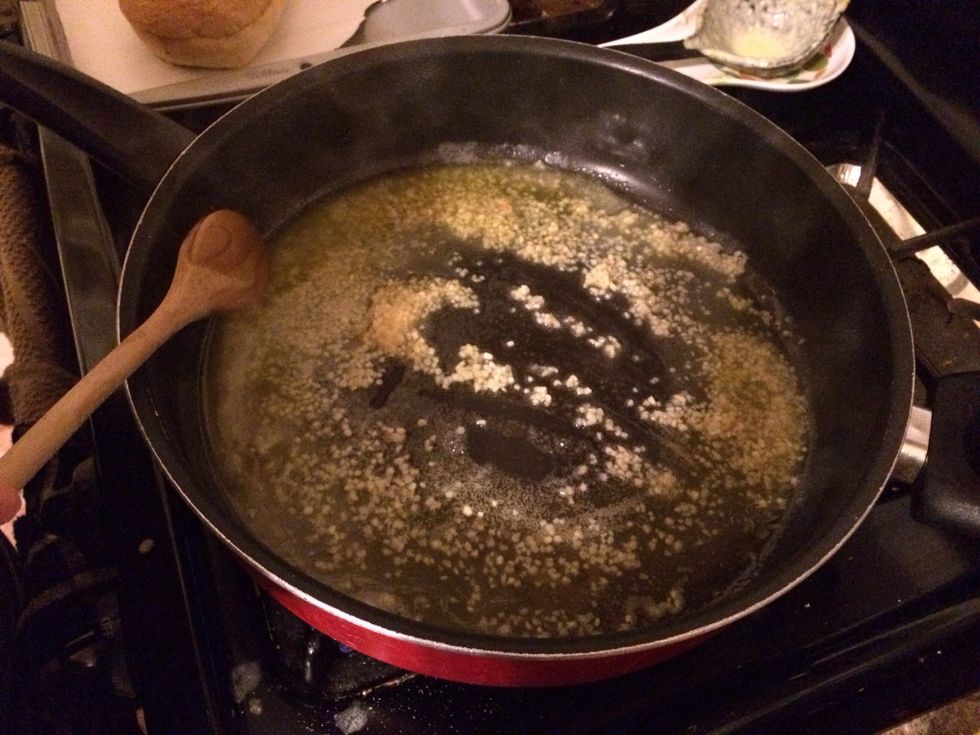 Heat up olive oil and 2 tbls of garlic.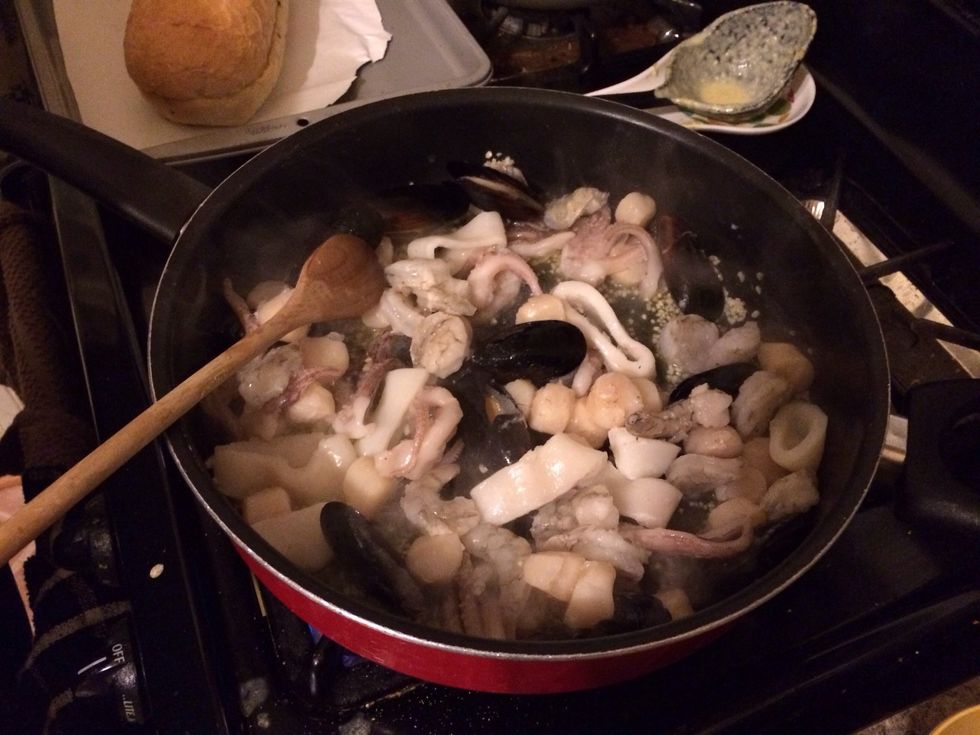 Add seafood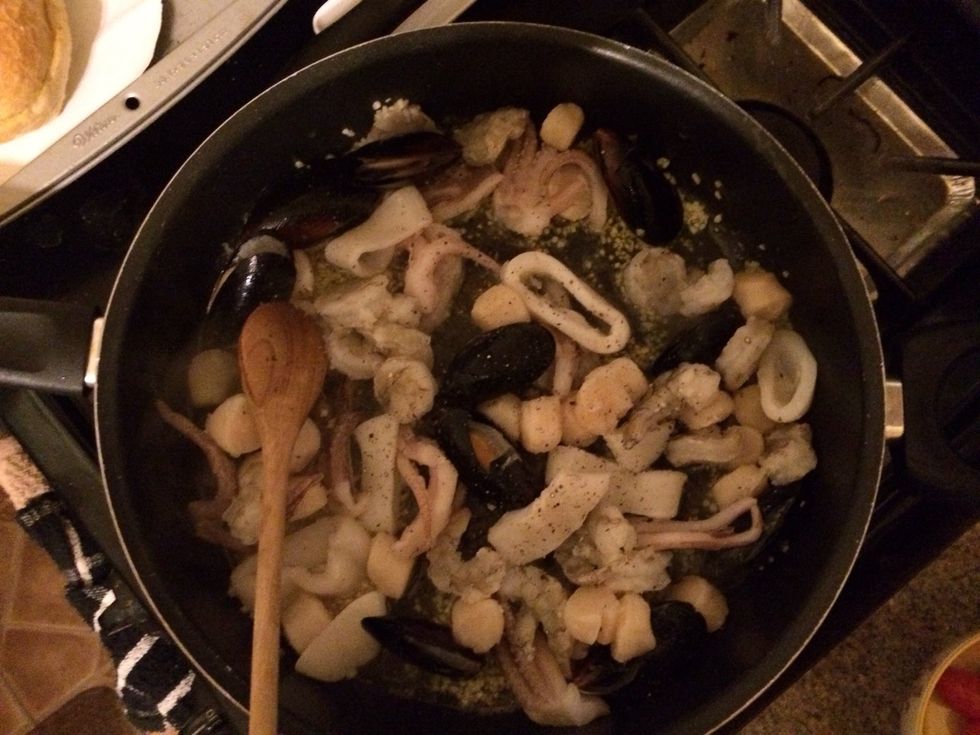 Add salt & pepper. Cook for about 7 minutes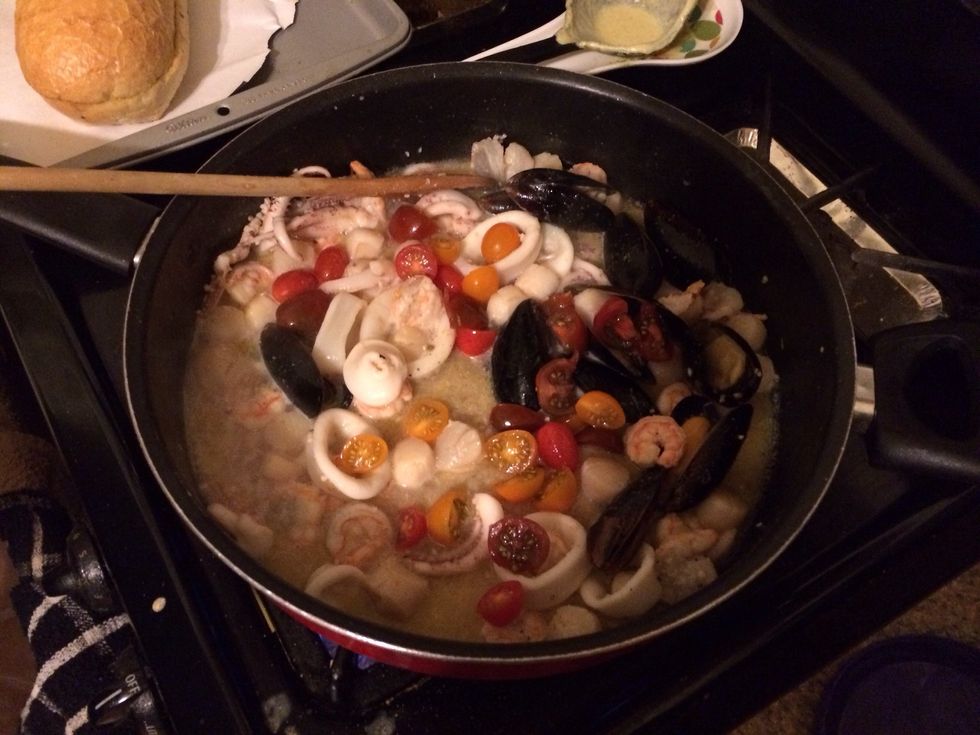 Add tomatoes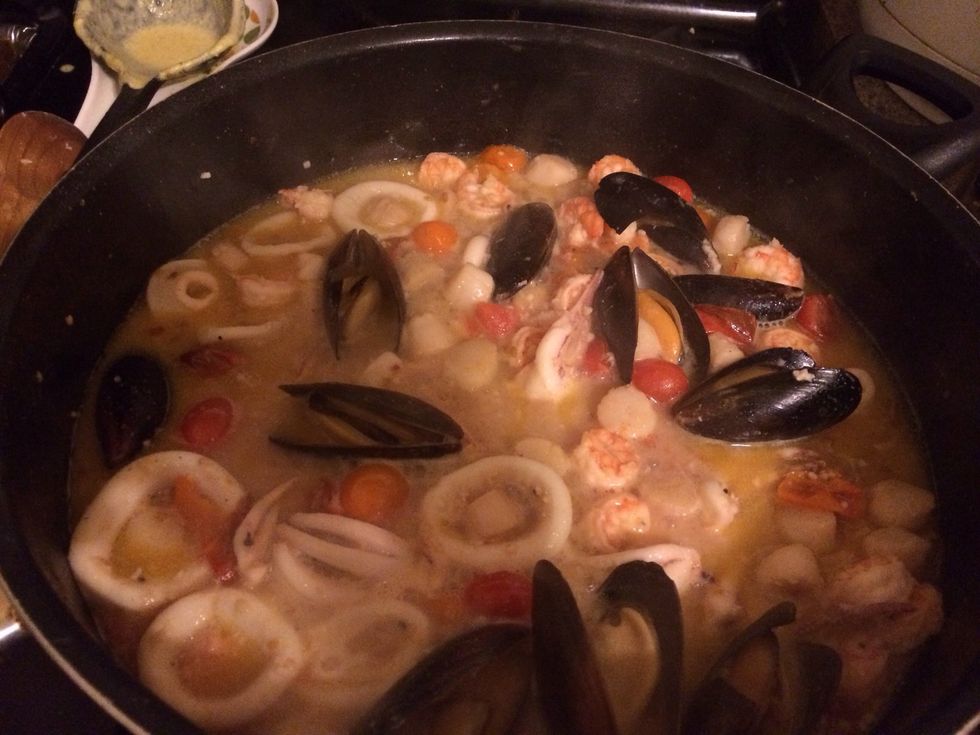 Add 1 tblsp of butter to help create a sauce. Squeeze in juice of one lemon. (If you would like a stronger lemon taste you can also add lemon zest)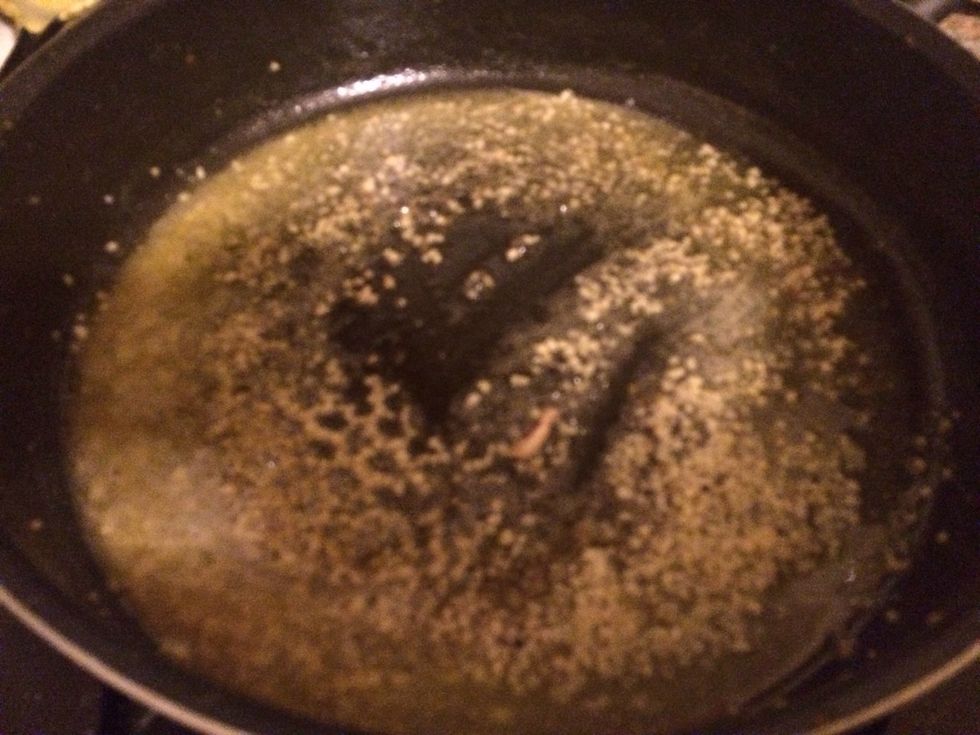 In a large pan, heat up 1 tablespoon of butter. Add 1 tbls chopped garlic. Add red pepper flakes(optional)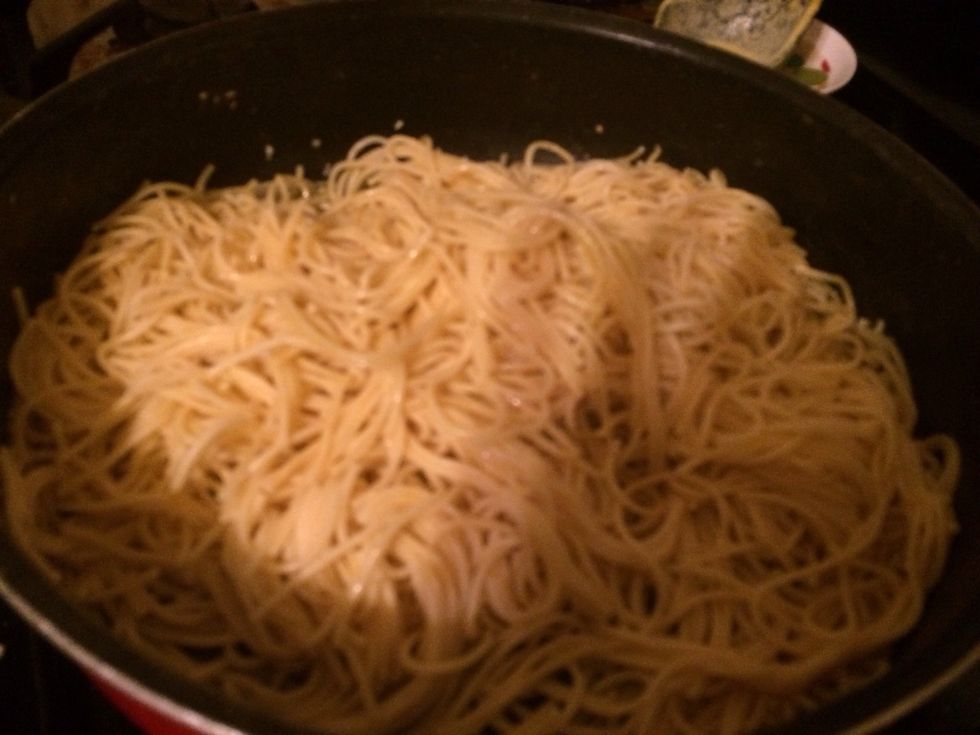 Stir in pasta and coat with butter mix.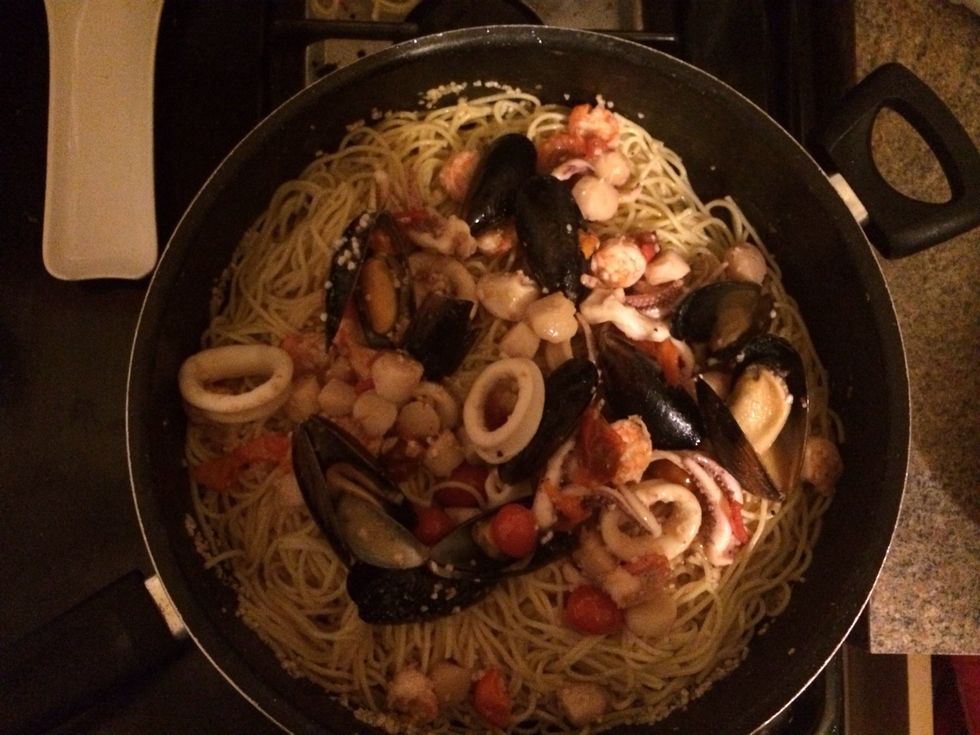 Pour seafood mix on top. Serve and enjoy.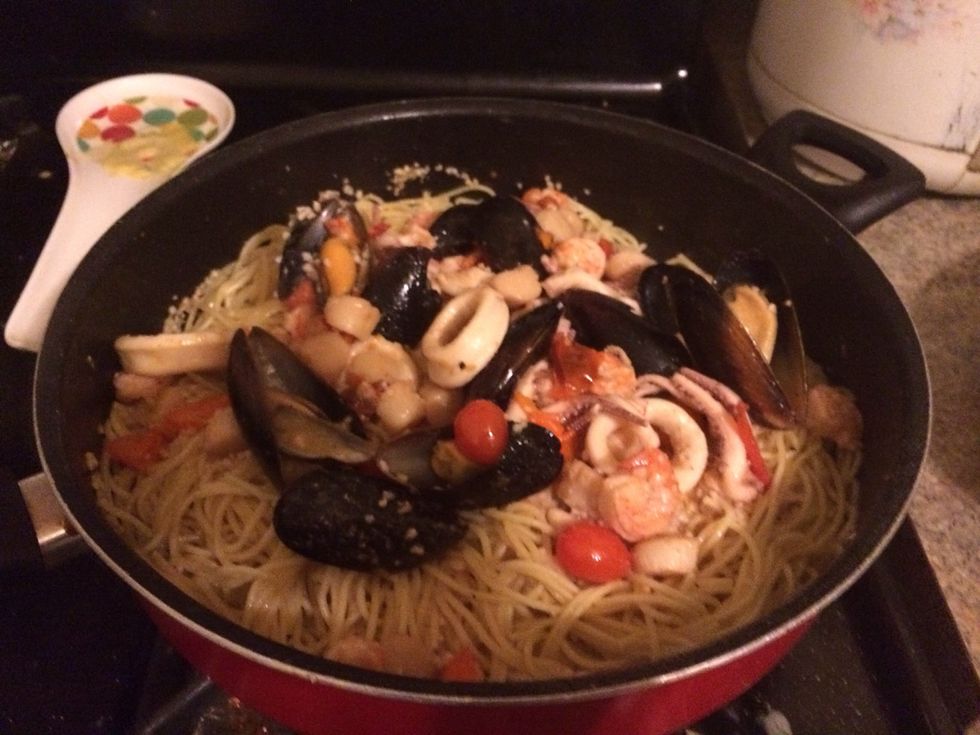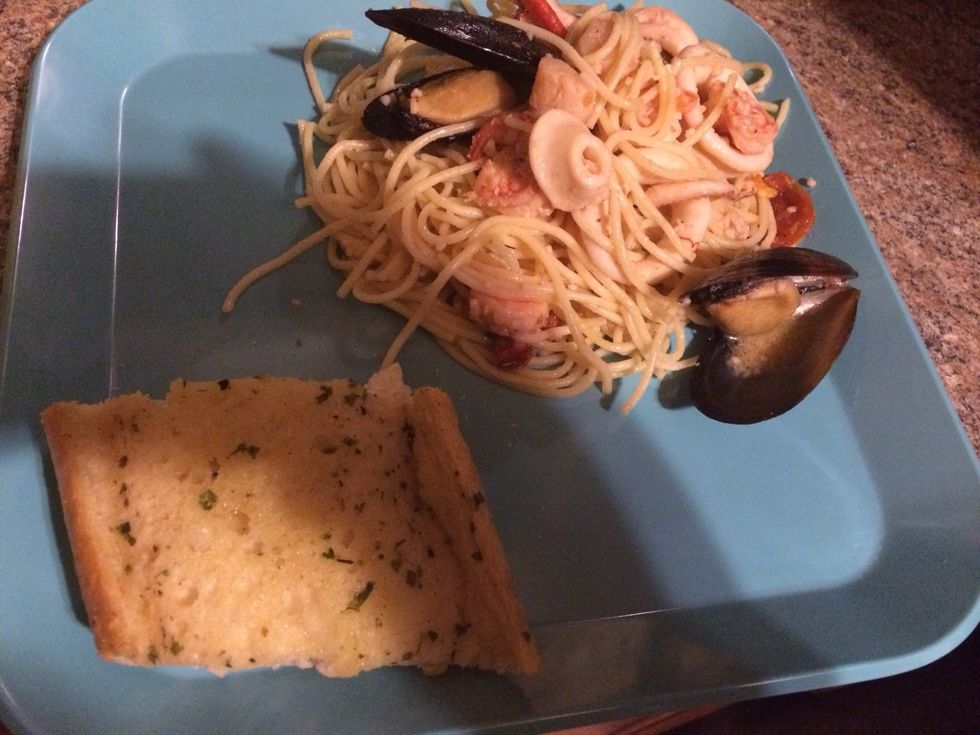 I like mine with garlic bread😀
1.0 Lemon
3.0Tbsp Chopped garlic
3.0Tbsp Olive oil
2.0Tbsp Butter or margarine
1.0c Cherry or grape tomatoes
1.0 Box of spaghetti
Salt & pepper
1.0pch Red Pepper Flakes (optional)
1.0lb Bag of mixed seafood