Start by rendering your bacon. Cook low and slow to extract the fat for your roux.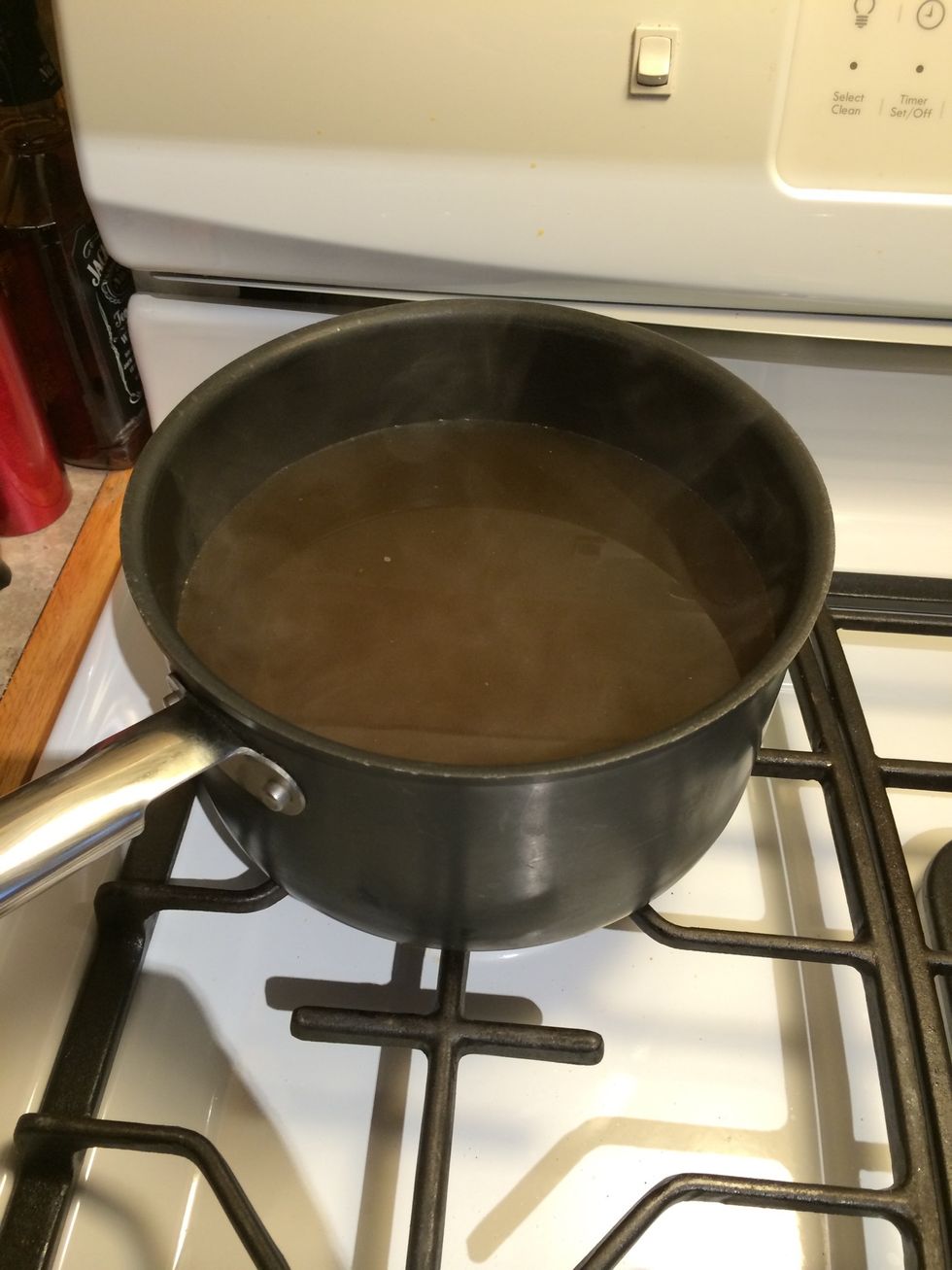 Go ahead and heat your chicken stock.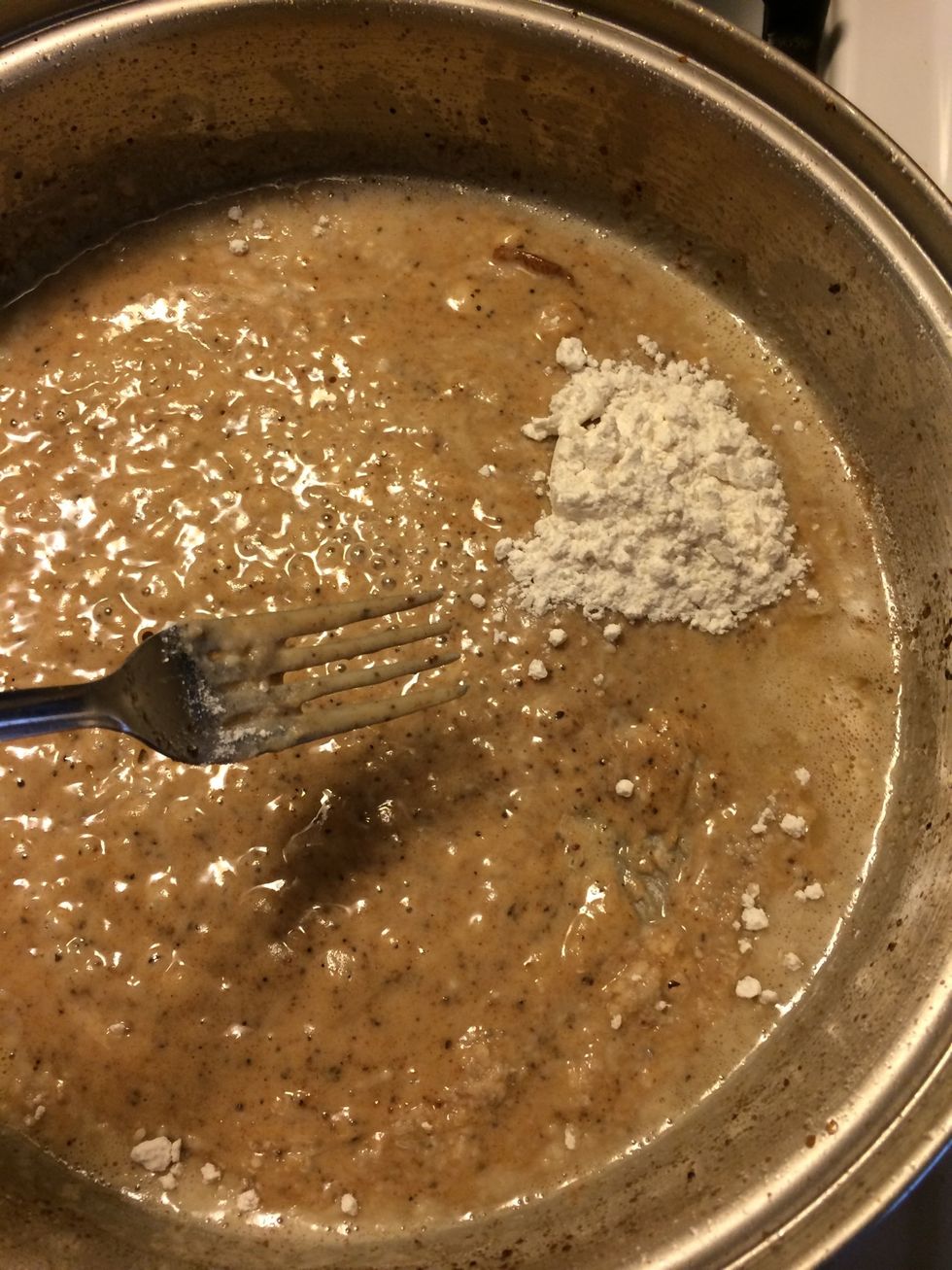 Once your bacon has rendered its fat add all purpose flour until all the fat is soaked up. It should be smooth and not like a clumpy paste.
This is how your roux should look. Notice it looks dry while stirring but gets a shine to it when sits and cooks.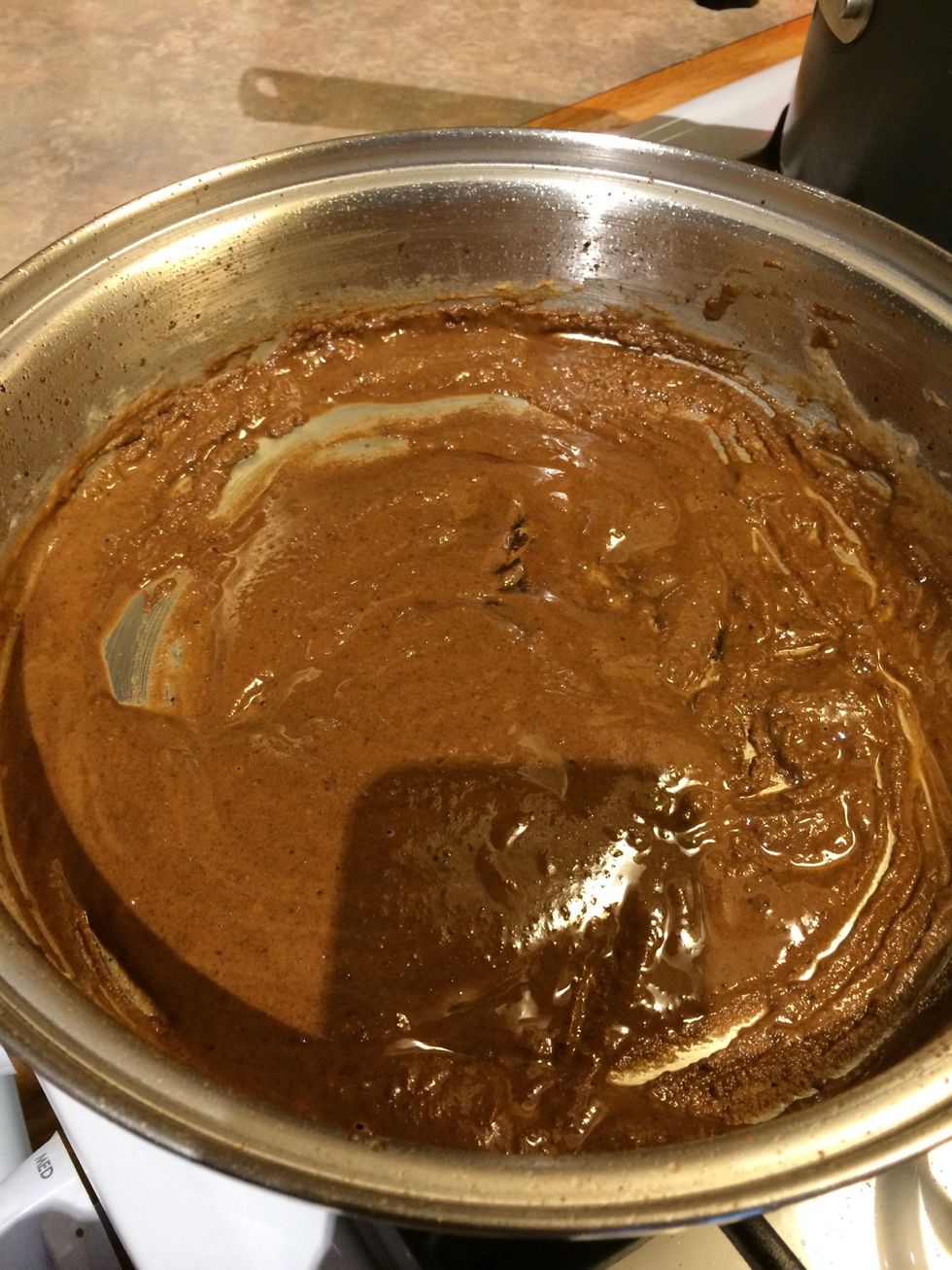 Keep stirring and cooking the roux until dark brown. This will take a few minutes. Also it will start to smell nutty. Remove from heat when brown.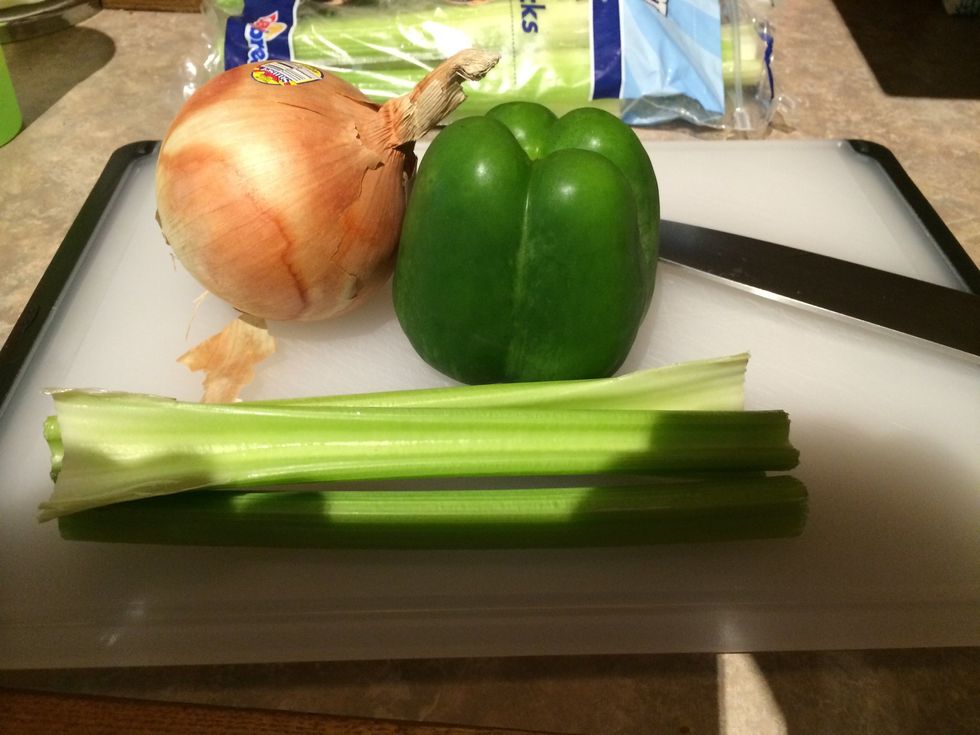 The Trinity! This is a must for gumbo. Chop onion, green pepper, and celery. In a big pot with a little oil in it start cooking the trinity.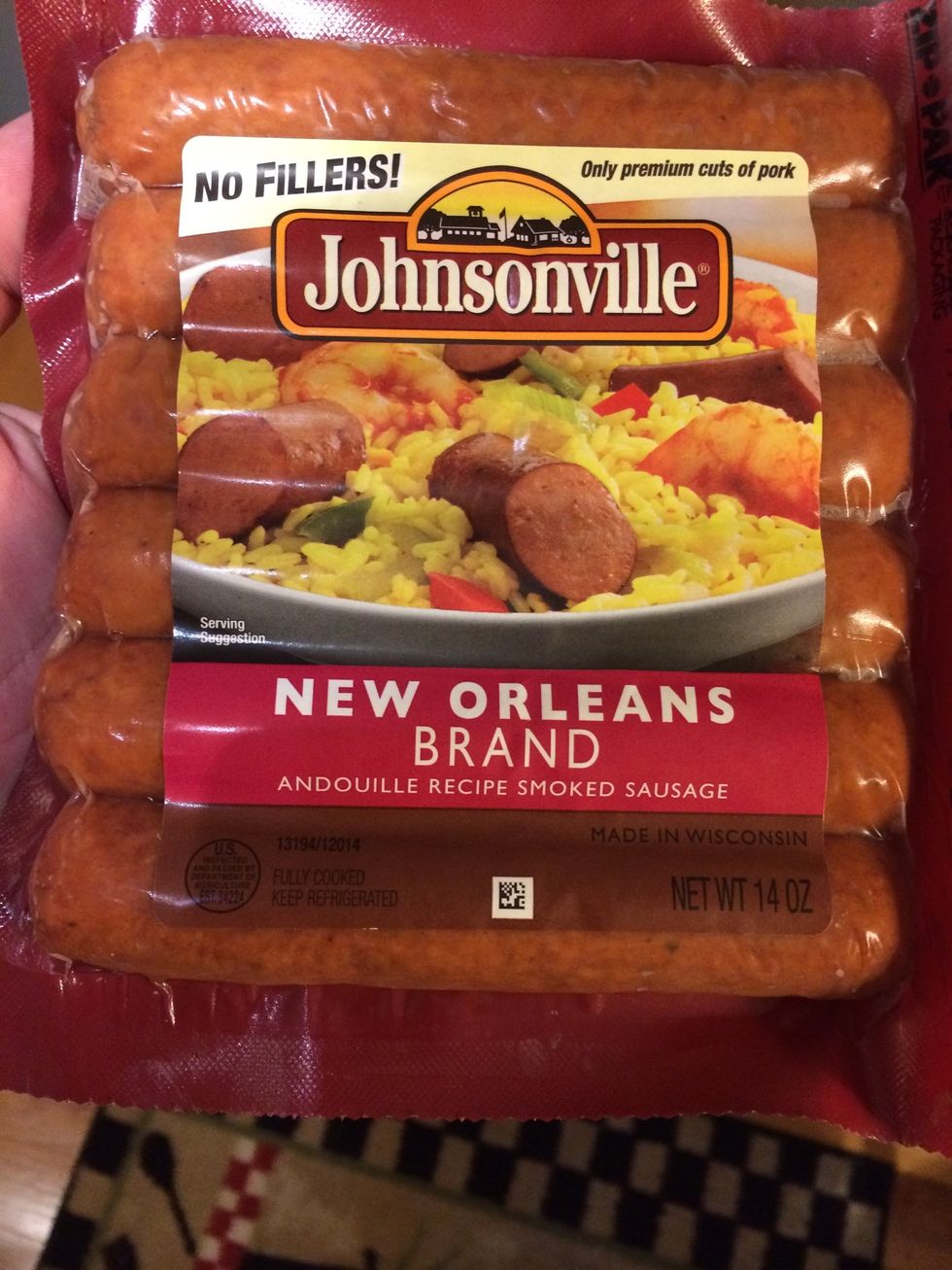 Add sausage!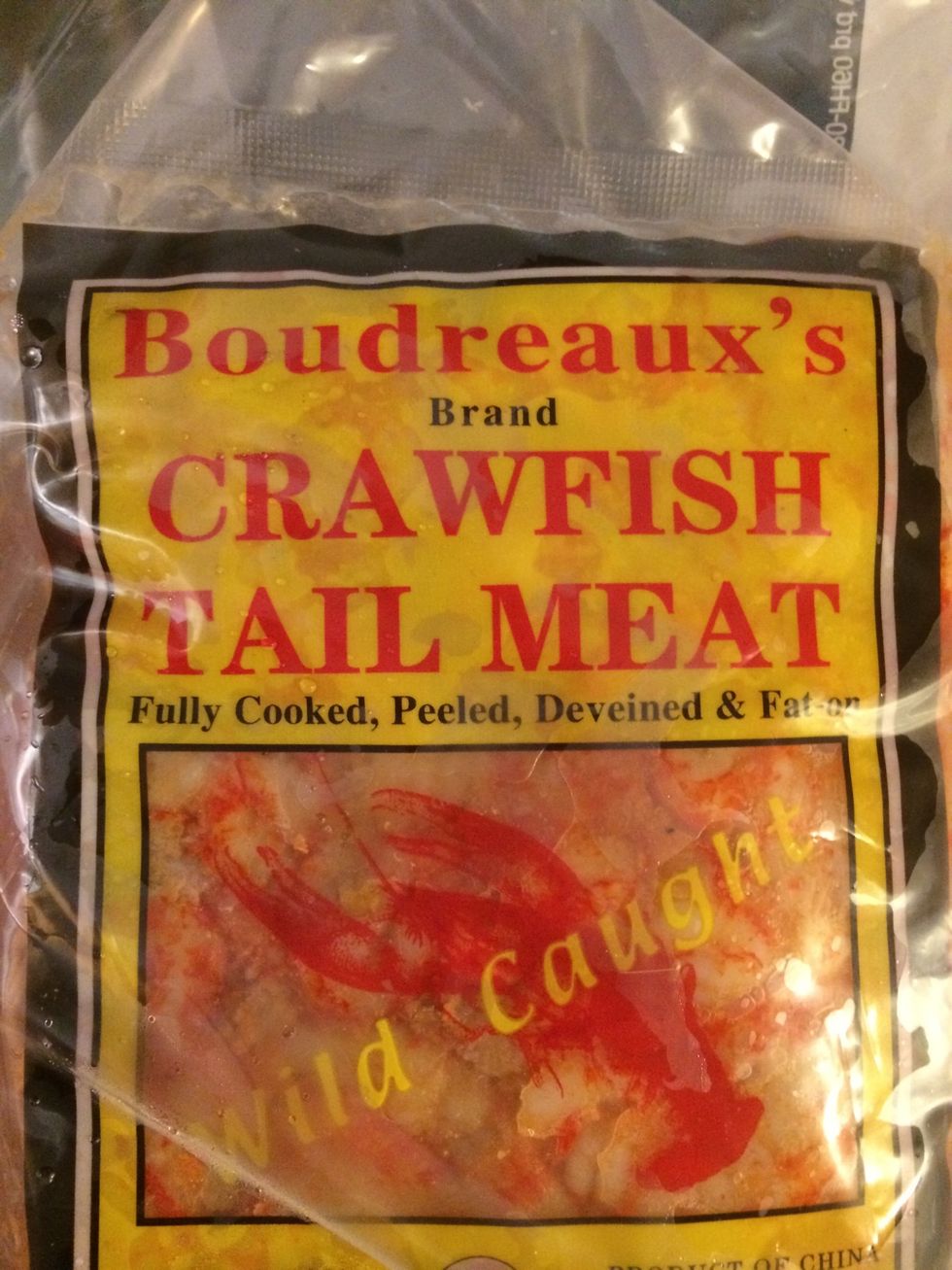 Add crawfish!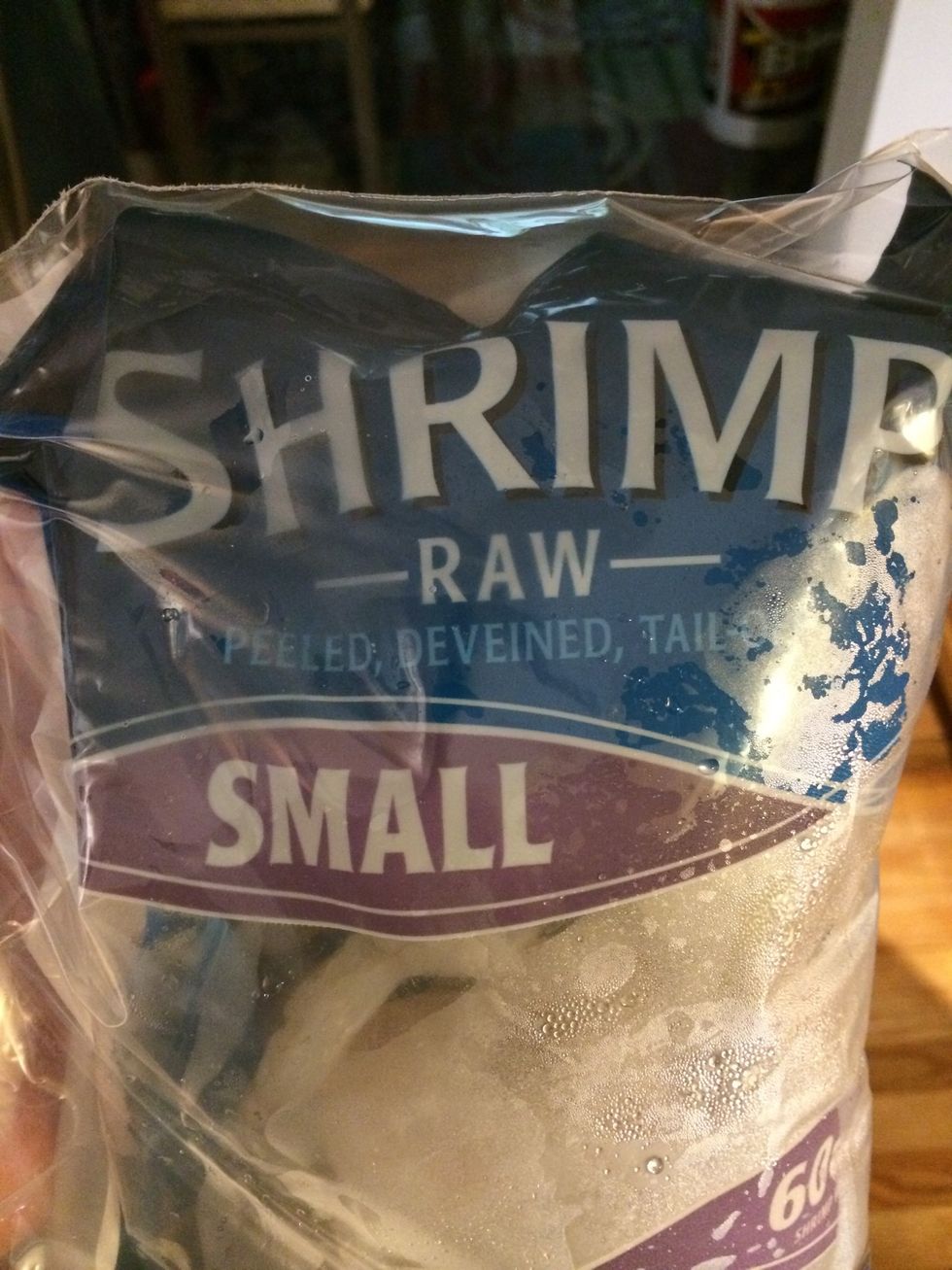 Add shrimp!
Looking good!! Now back to roux!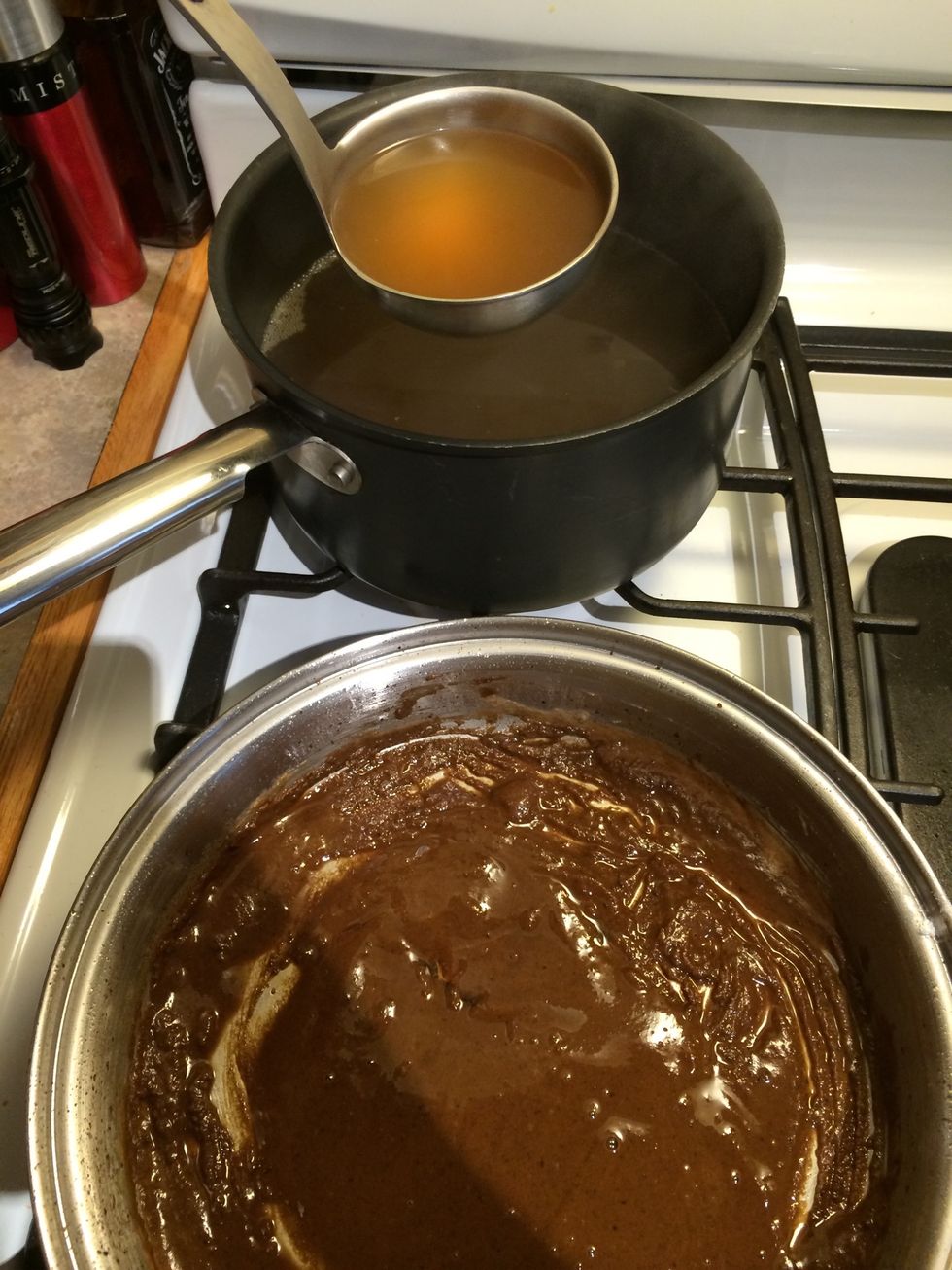 Start adding the hot stock!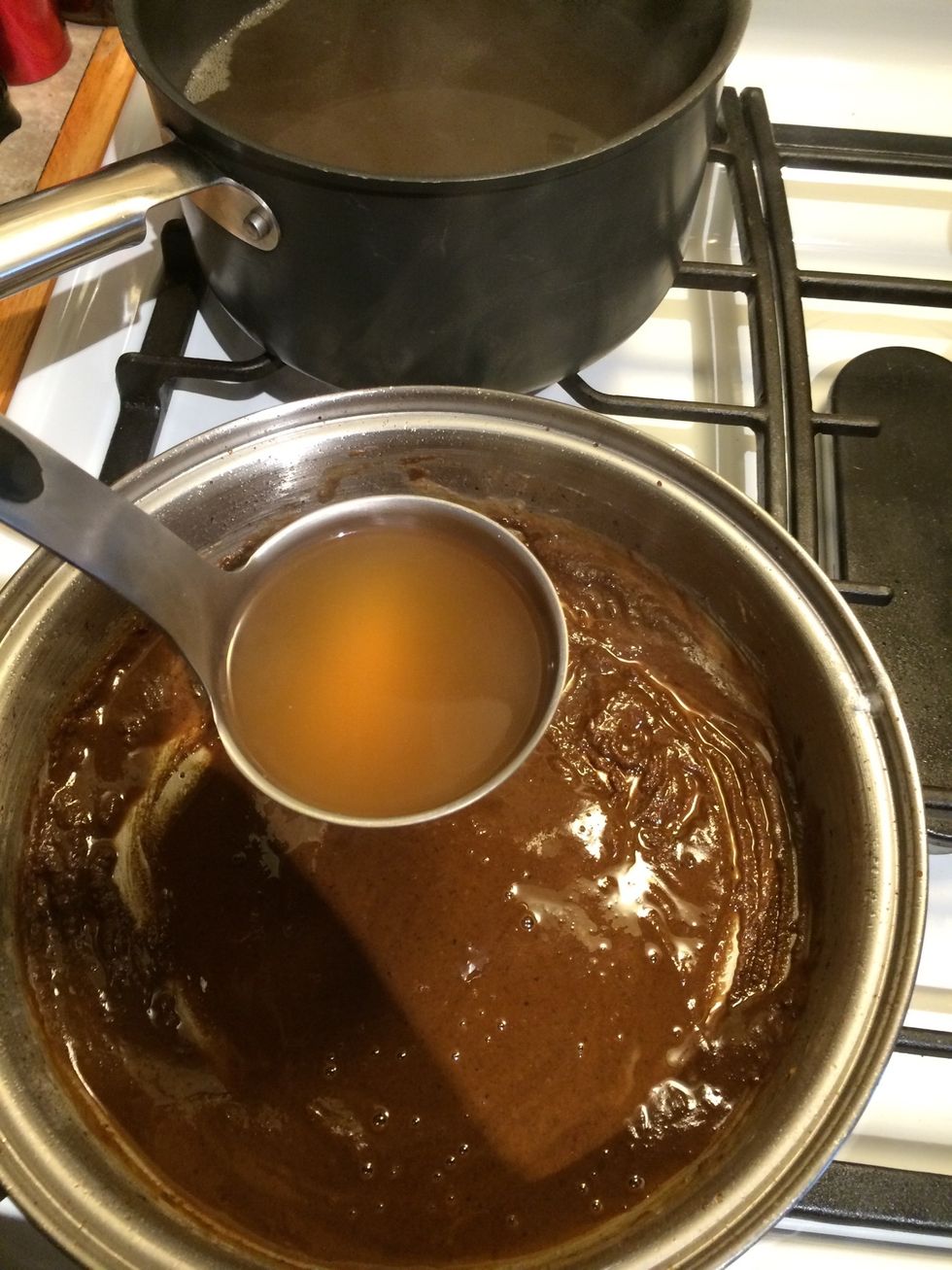 Use a fork and blend the stock and the roux together. Be careful not to go to fast. You are looking for a a thick liquid. Then add to pot of shrimp and veggies.
Last chop and add okra to pot. This will give you the "slime" look gumbo has.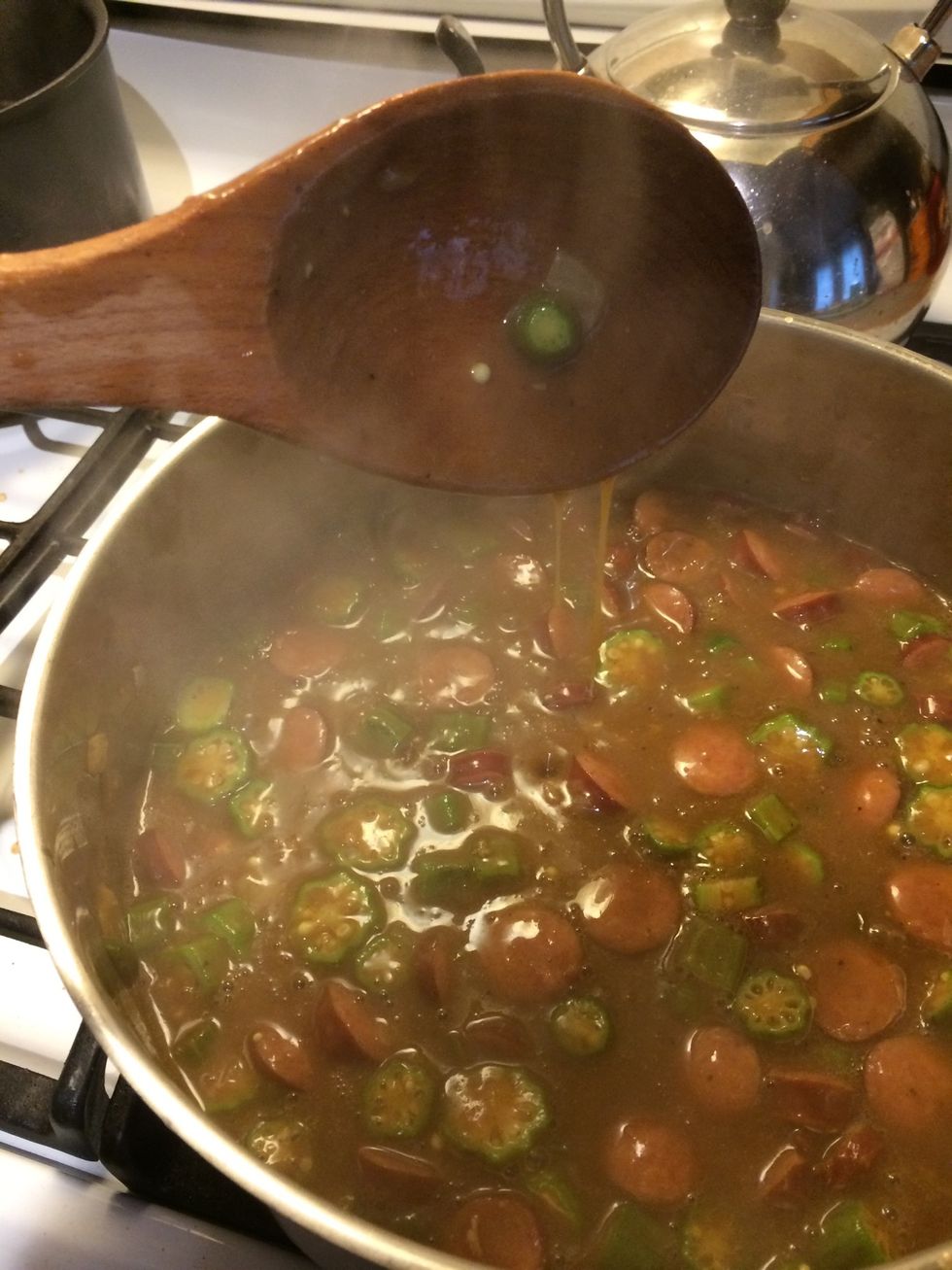 Notice how the liquid strings off the spoon.
Season with this to taste. I put enough to have a little heat in your throat.
Enjoy!!
1.0lb Bacon Thick Cut
Flour
Chicken stock
1.0 Onion
1.0 Green pepper
4.0 Celery Stalks
1/2c Okra
Seasoning Spice
1.0lb Crawfish Tail Meat
1.0lb Shrimp
1.0lb Andouille sausage