Use tasty, vegetarian indian Cutlets as the patties for American style burgers. Try it now!
15
Servings: 2 large or 4 small burgers. Time: 45 minutes (approx.). Difficulty: Medium. (© 2013. No part(s) may be reproduced without prior permission from the author.)
Wash the vegetables. Put the 2 Potatoes, 1 Carrot and 1/2 of a Beetroot - all of them of medium size - into a vessel.
OPTIONAL: You can also add 1 Capsicum (medium size), 1/2 cup of green peas and 1/2 cup of chopped French beans.
Add drinking water in the vessel till it covers the vegetables. Close the vessel with a lid and start boiling the vegetables.
While the vegetables cook - get the cooked corn (half a cup), dice half of a medium sized onion, and slice around one teaspoon of ginger.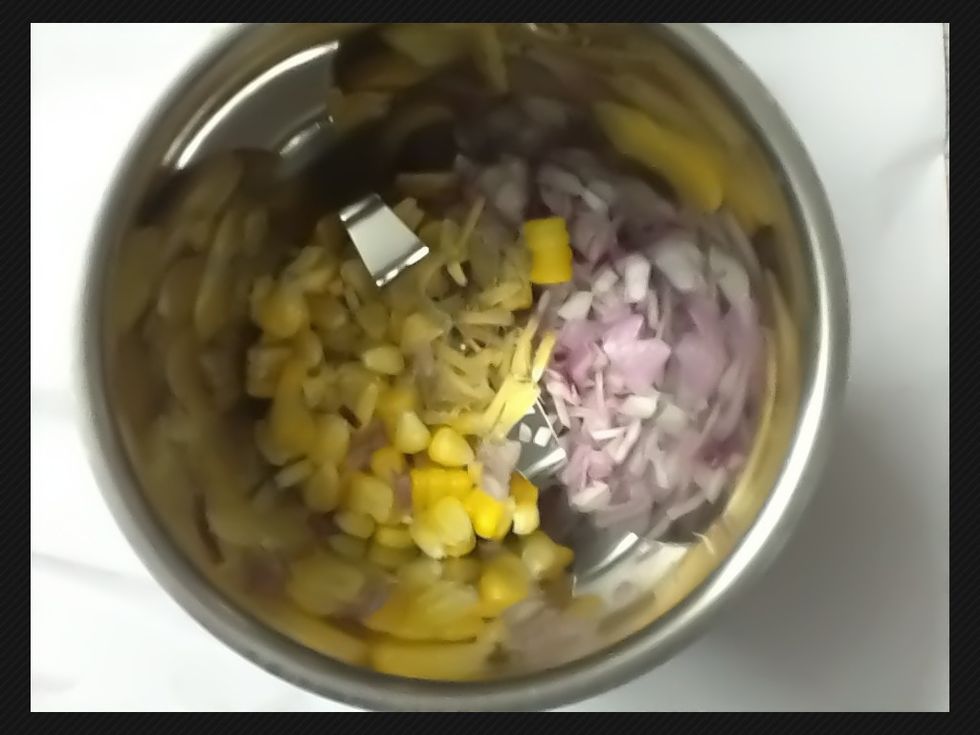 Put all in the blender / grinder / mixie with 2 tablespoon of water.
Grind it. If required, add 1 more tablespoon of water. Make a paste.
In 15 minutes, the vegetables should be cooked. To find out, poke a potato with a fork while it is cooking. If the potato is cooked the fork will slide in easily, else let it continue cooking.
Don't start poking all the vegetables. Tip - Potatoes usually take longer to cook and hence if it is cooked, the other vegetables will be too.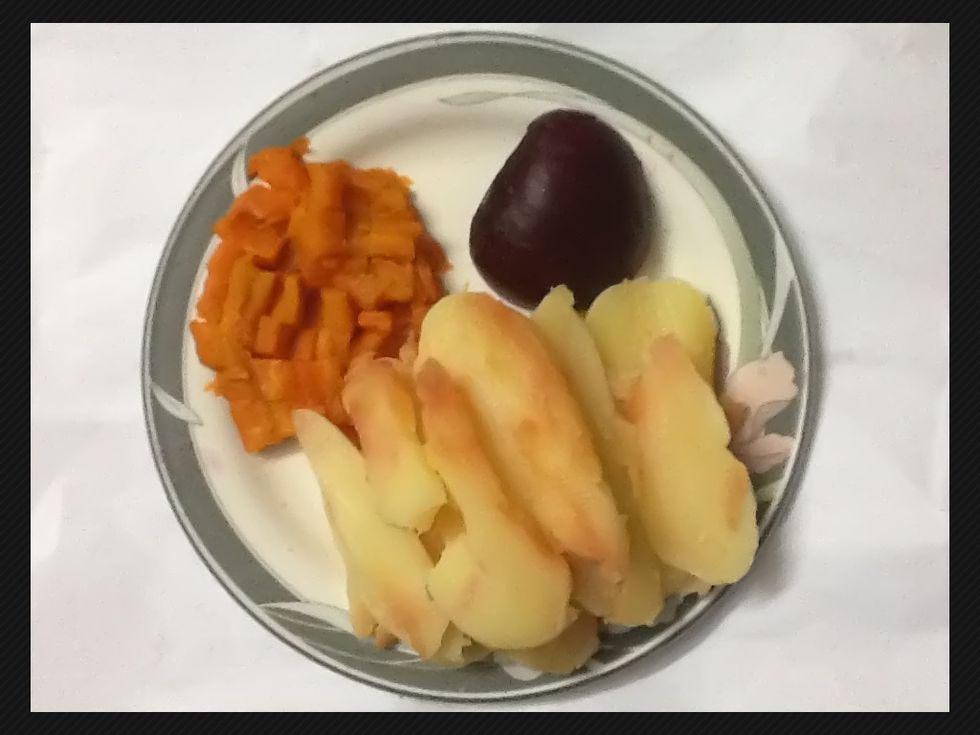 The boiled vegetables - let it cool, and then peel and chop.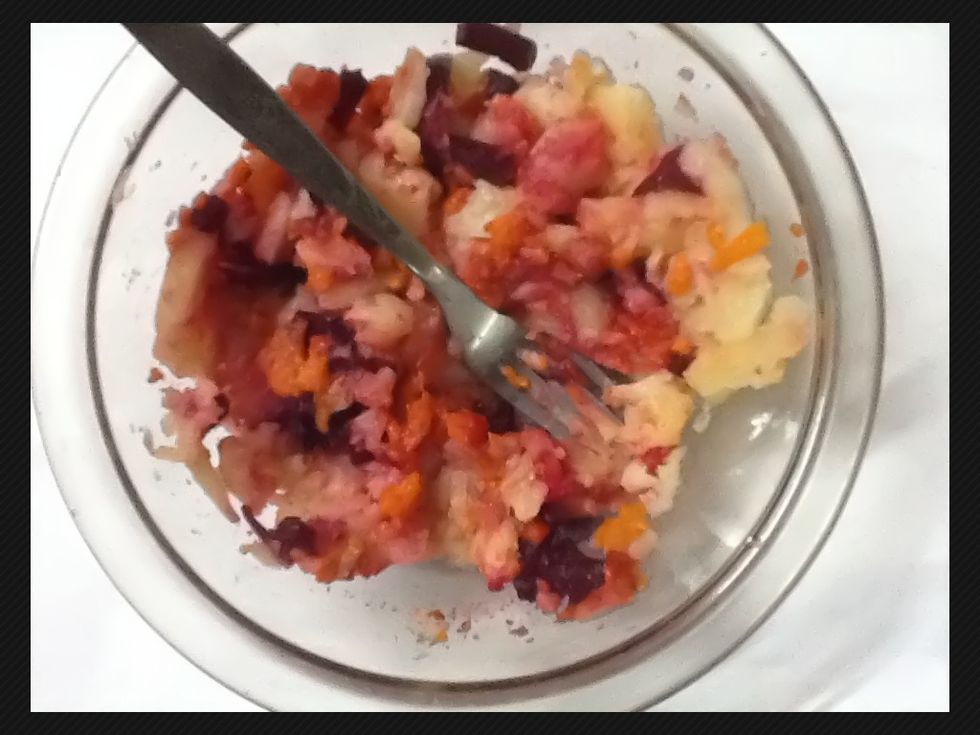 Put it all into a bowl and start mixing and mashing the vegetables.
Now add the onion-garlic-corn paste to the mashed vegetables.
Add 3 tablespoon of corn flour.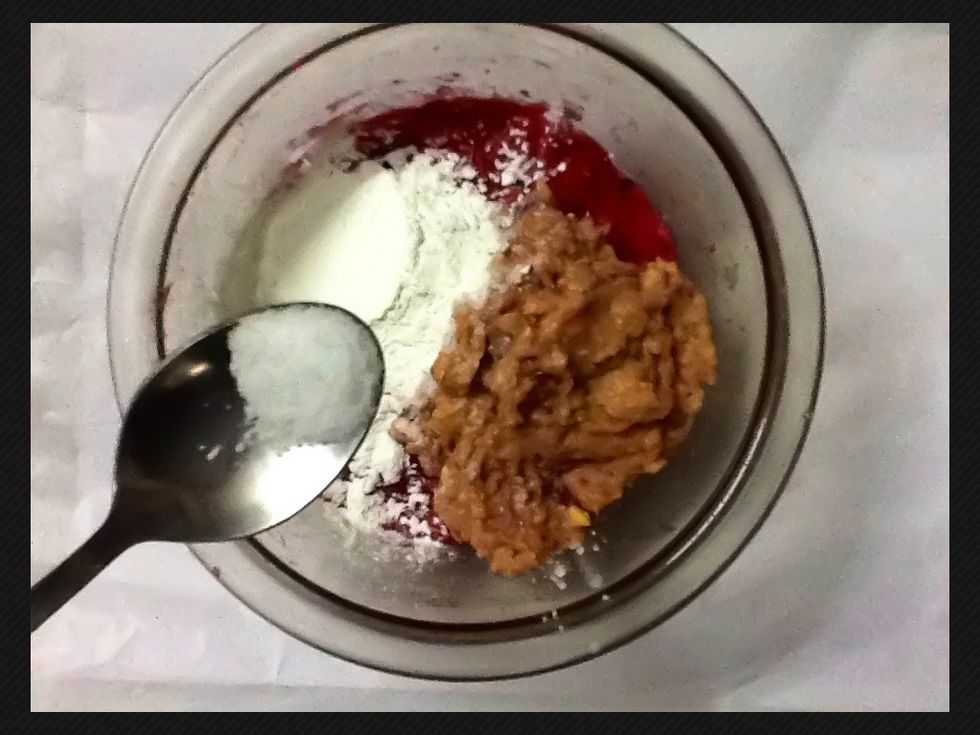 Add 1/3rd teaspoon of salt. (You can add more later, if required).
OPTIONAL: Add 1/3rd teaspoon of red pepper / chilly powder.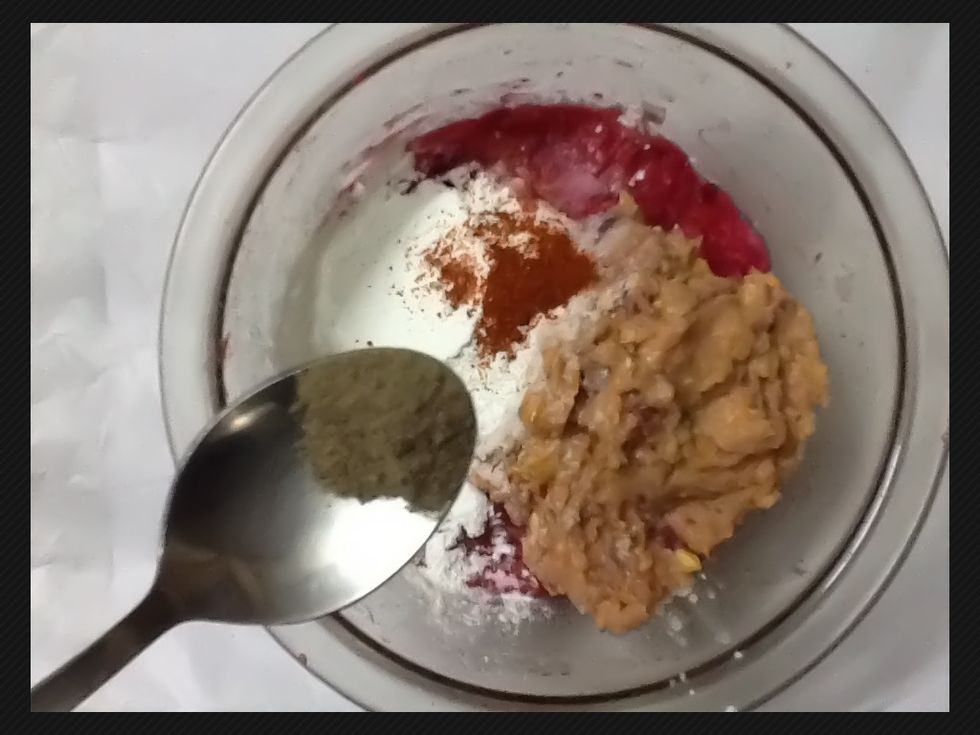 Add 1/3rd teaspoon of black pepper powder.
Add a tablespoon of lime juice. (I squeezed half of a lime directly).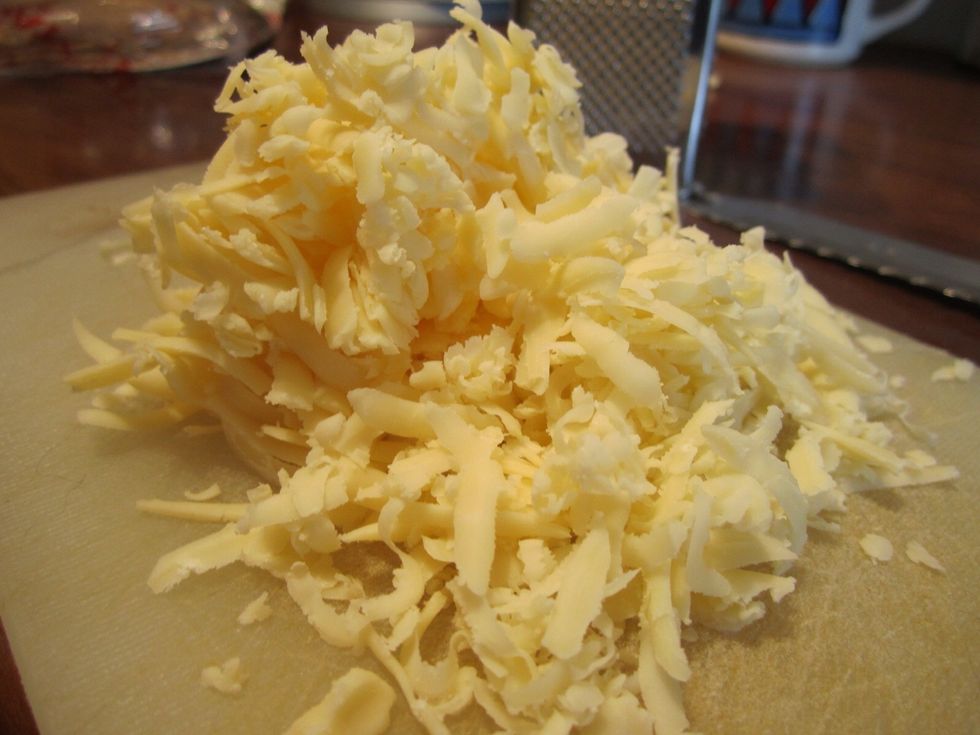 OPTIONAL: Mix 1/2 a cup of grated cheese with the mashed vegetables.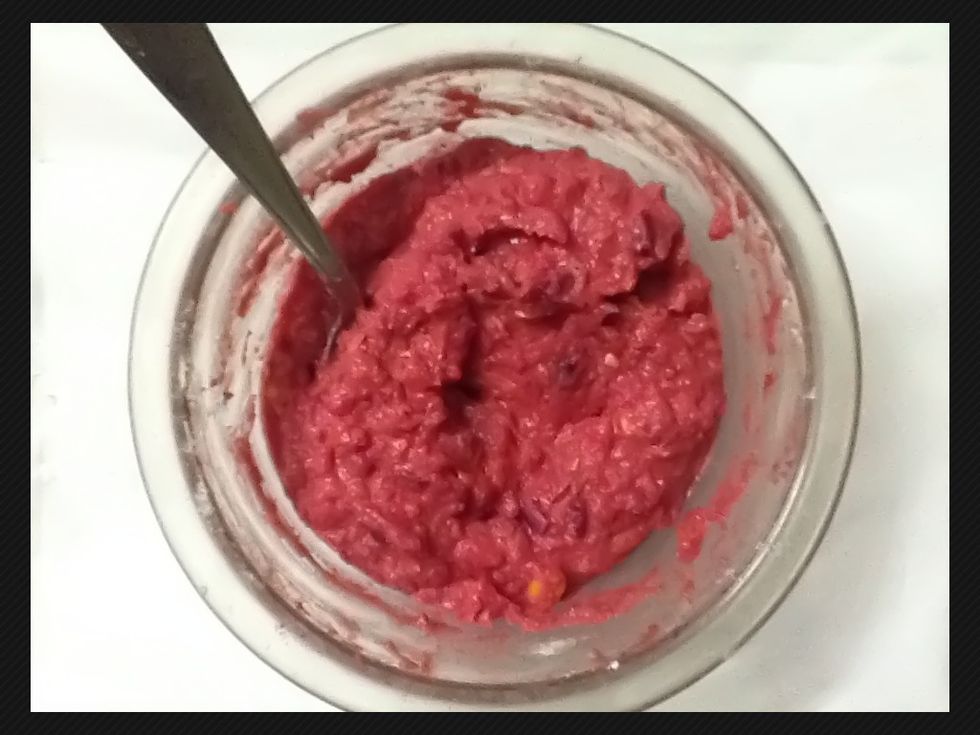 Mix everything together. Taste it. If required, add more pepper or salt. (Keep in mind that the butter, cheese and mayonnaise will also be salty).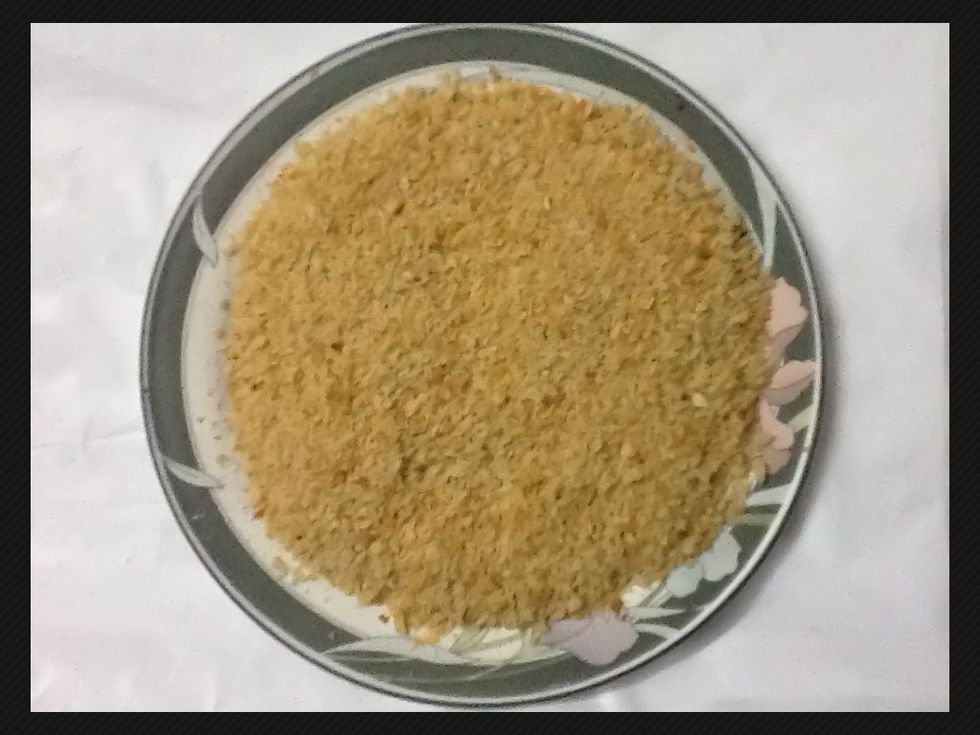 Ready one cup of breadcrumbs. I used 3 slices of wheat bread in a blender / grinder / mixie for this.
To make the Cutlet / patty: Scoop 1/2 of the mashed vegetables and make a big ball with your hands. If it is too gooey, add 1 more tablespoon of corn flour.
Cupping and using both hands, make a ball of the mashed vegetables while also adding layers of bread crumbs to the balls.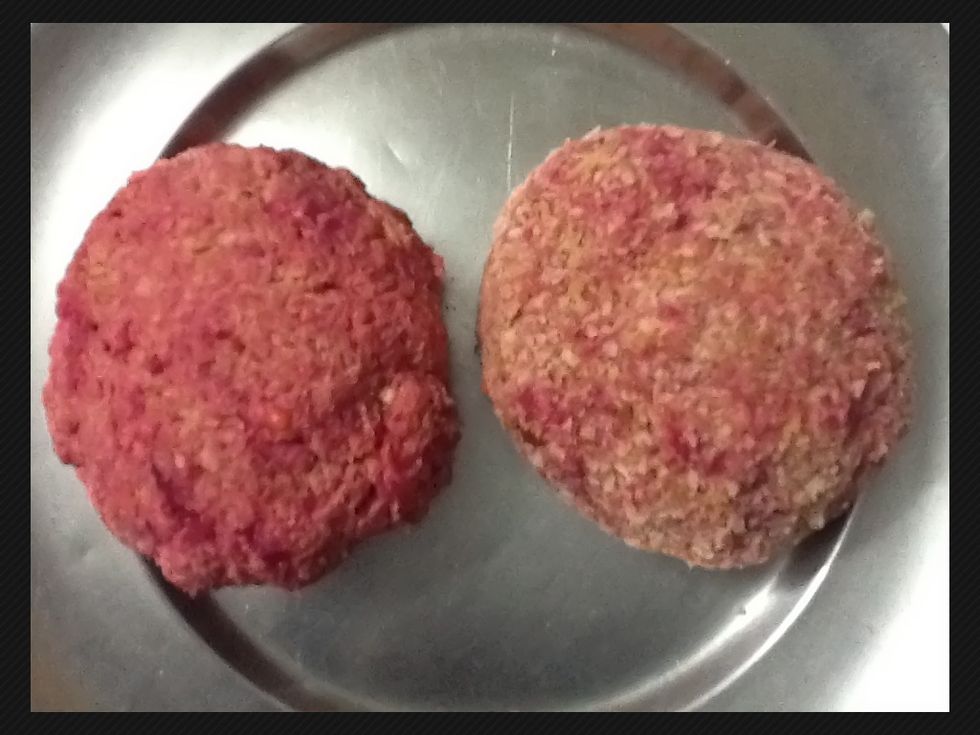 This is how they look. The right side one is perfect. The left side one didn't get its fare share of the bread crumbs, as I ran out of it.
Shape each of the ball, how ever you want, using a flat spatula or knife.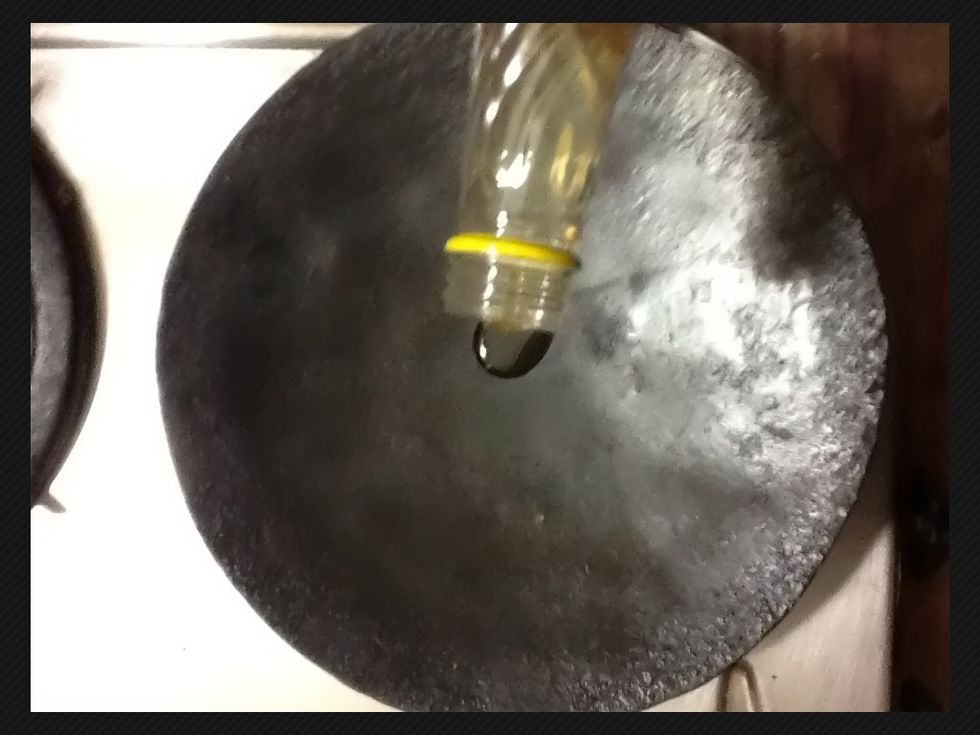 Heat a pan and add four tablespoon of any refined vegetable oil.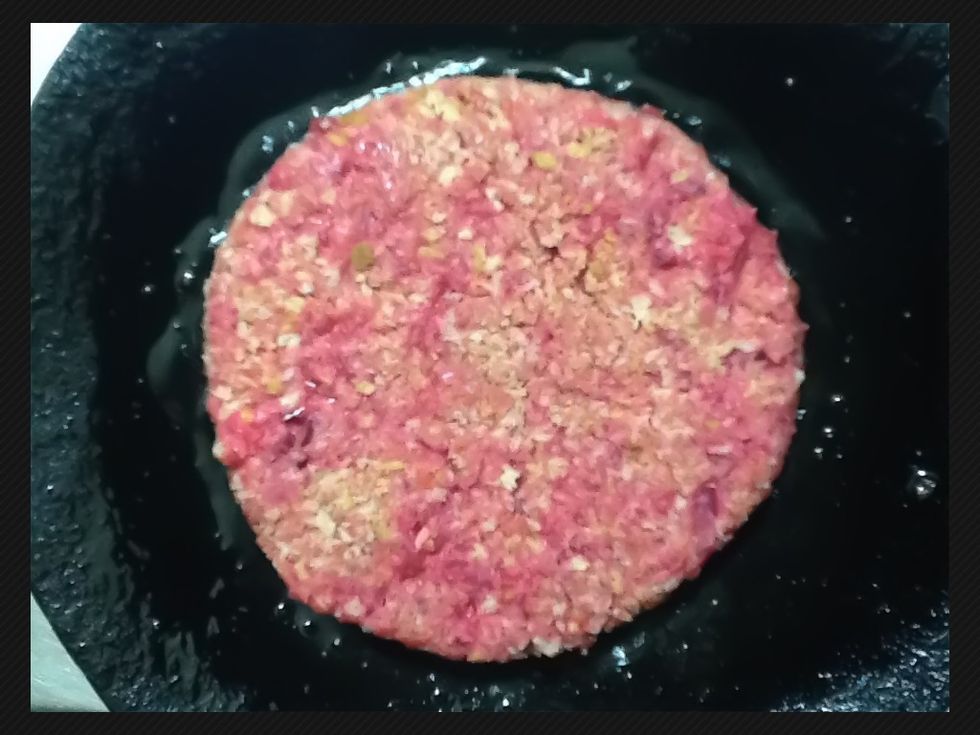 Shallow fry the Cutlet / patty on medium heat.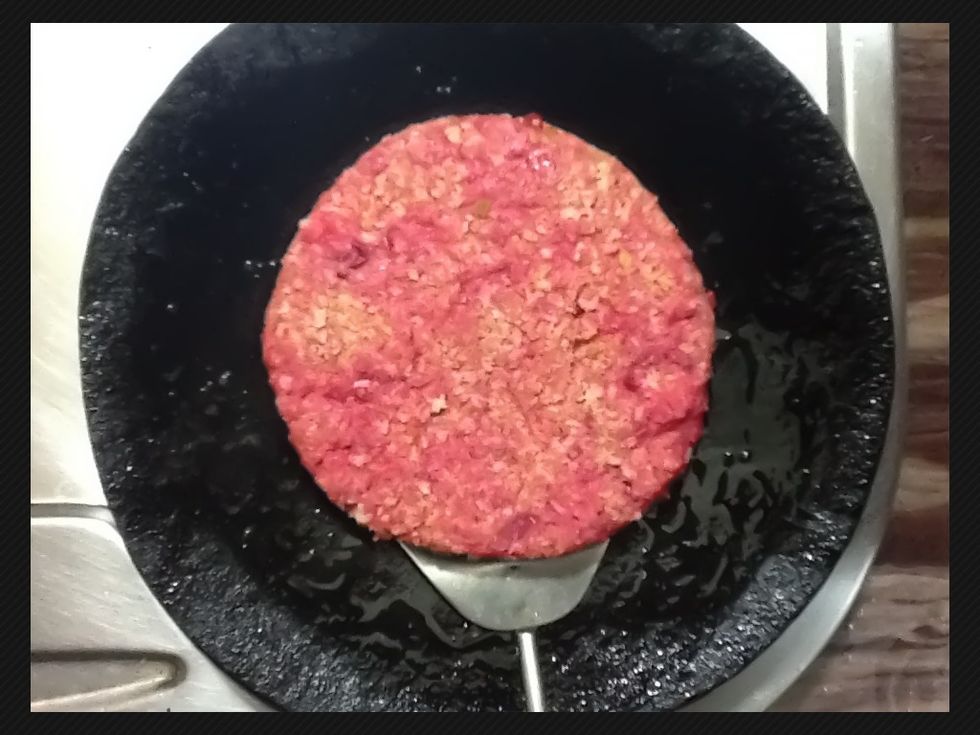 After 2-3 minutes, flip it carefully.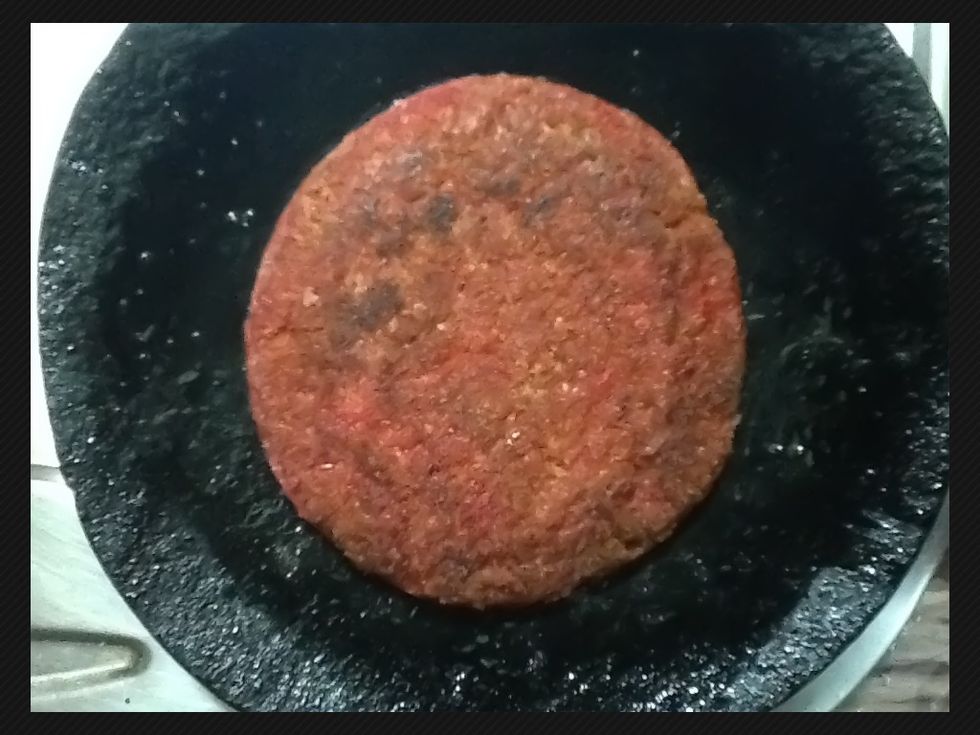 Now let the other side shallow fry for 2-3 minutes too.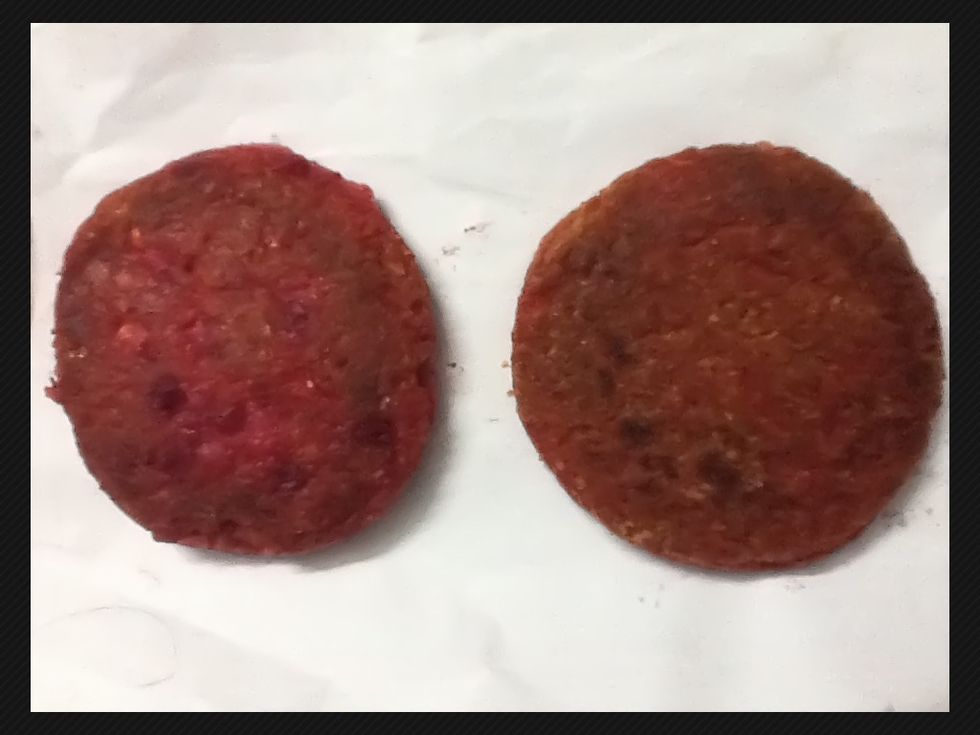 Remove any excess oil on the fried Cutlets / patty with a dry paper.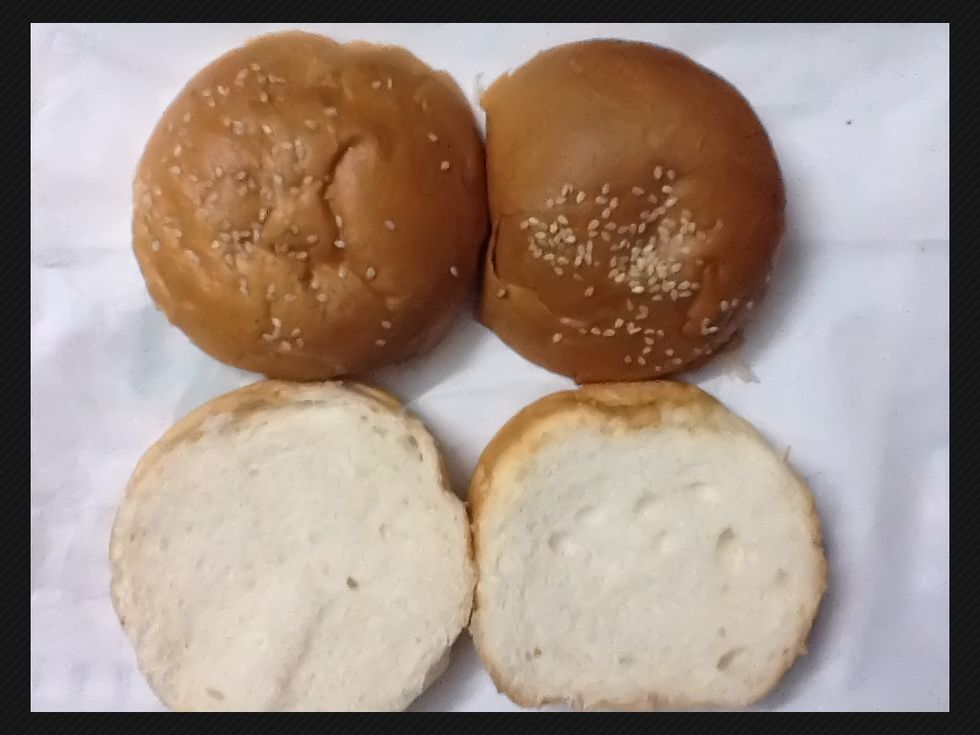 Prepare the burger buns - cut them in half.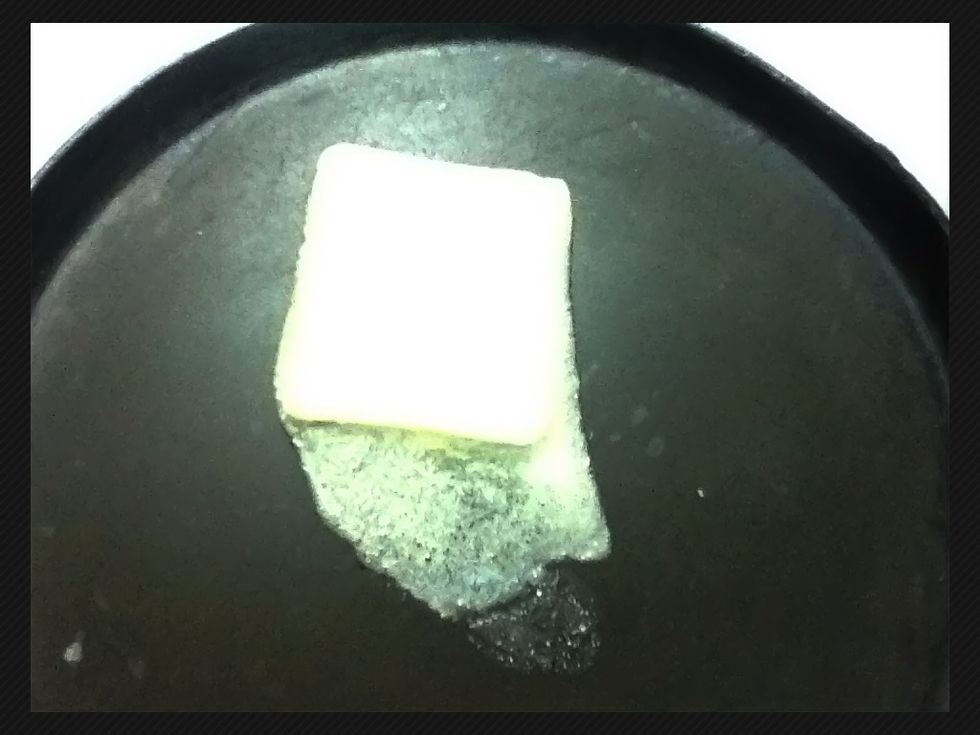 Heat a pan, and melt a tablespoon of butter.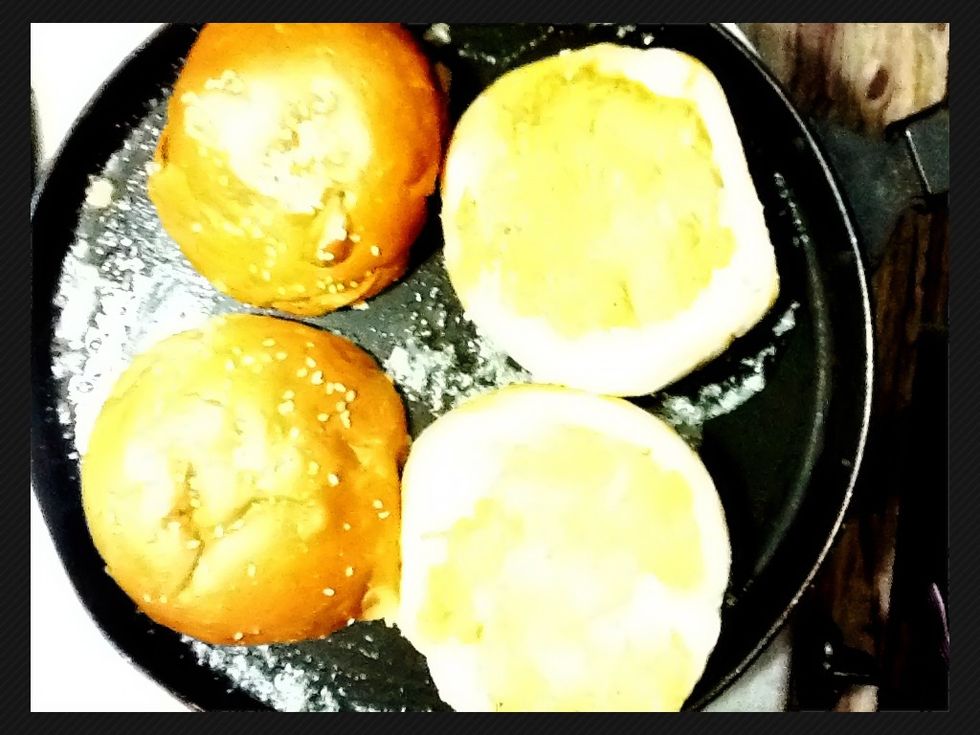 Place the cut part of the bun in the butter and fry. (Yeah, bad photo).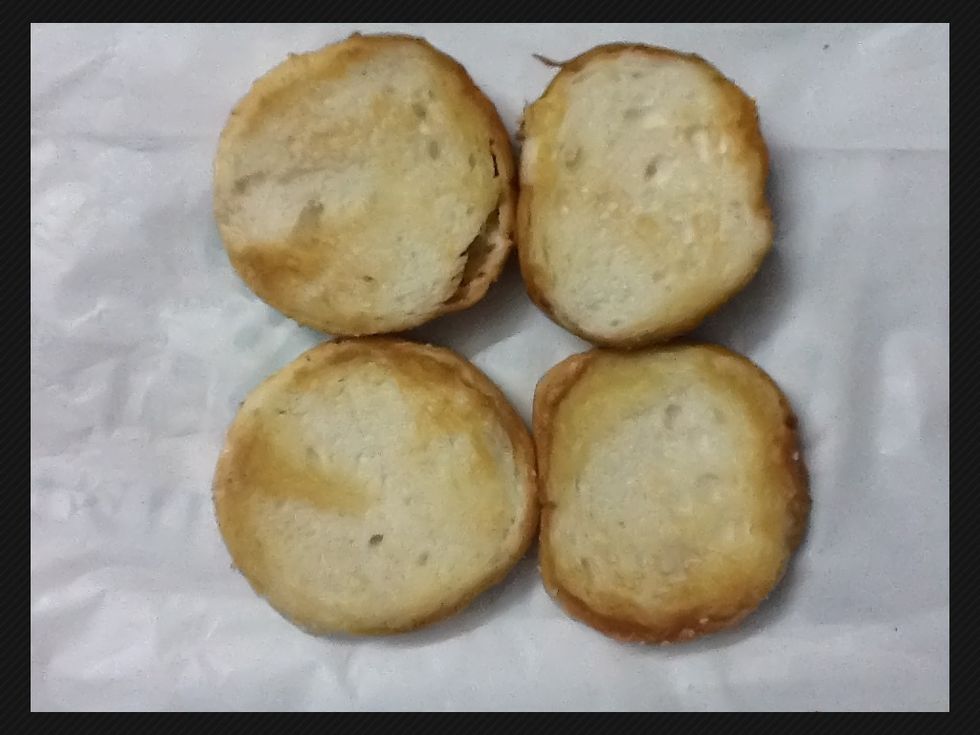 Don't fry too long. Just make it a little crispy, and let it absorb most of the butter. This way, the buns will have an enticing "buttery" aroma.
Let's make the burgers. Place the Cutlet / patty on the bun.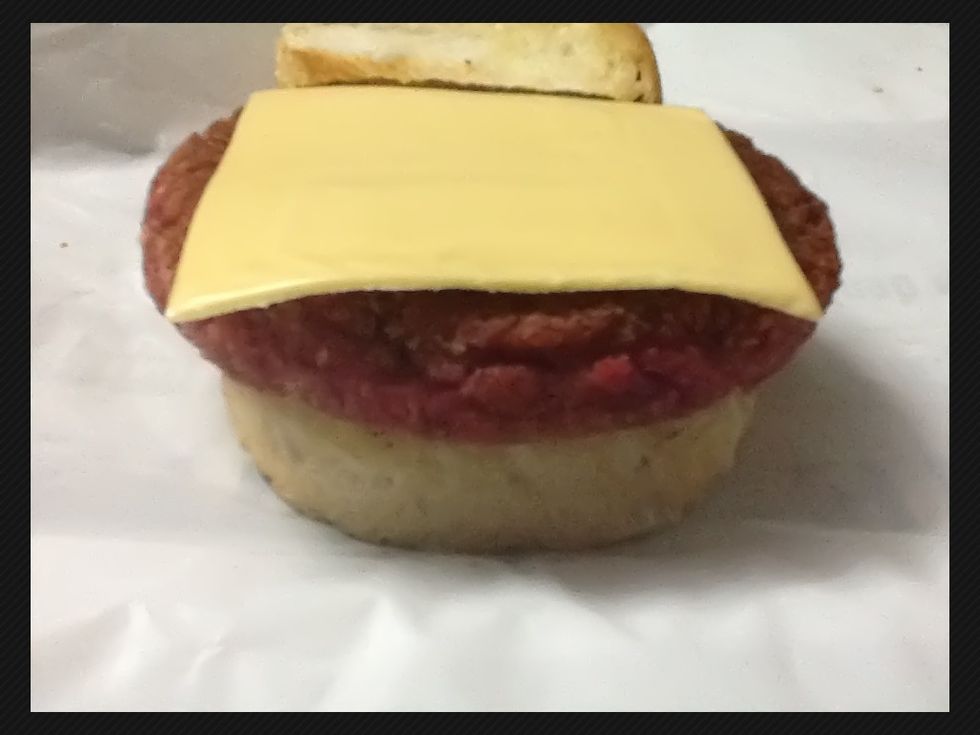 Add a slice of cheese.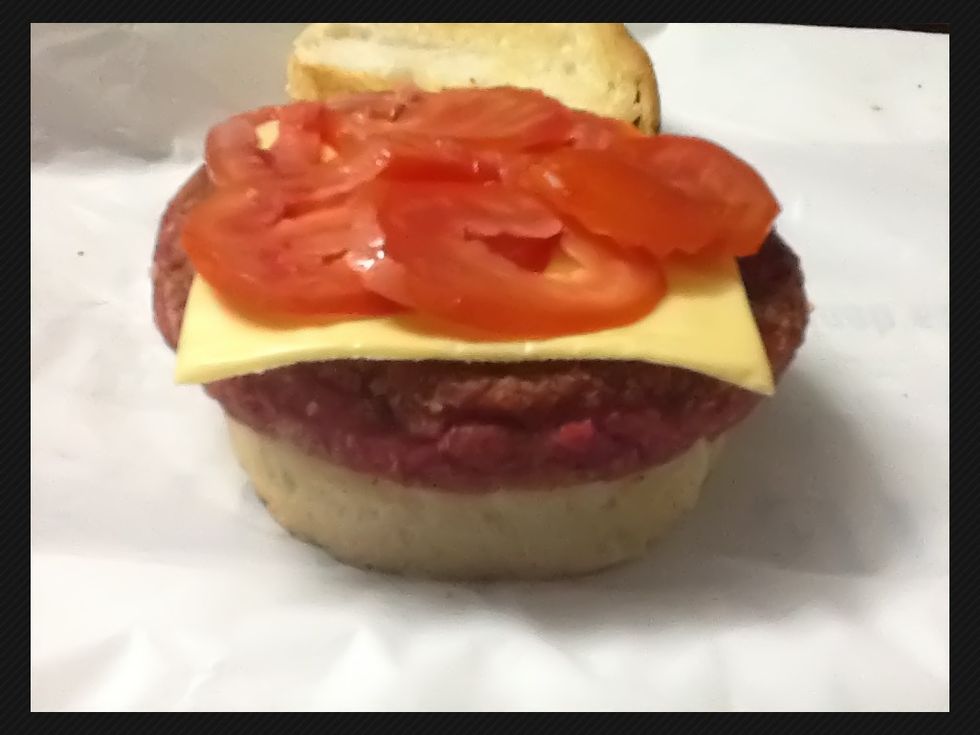 Place the sliced tomatoes on the cheese.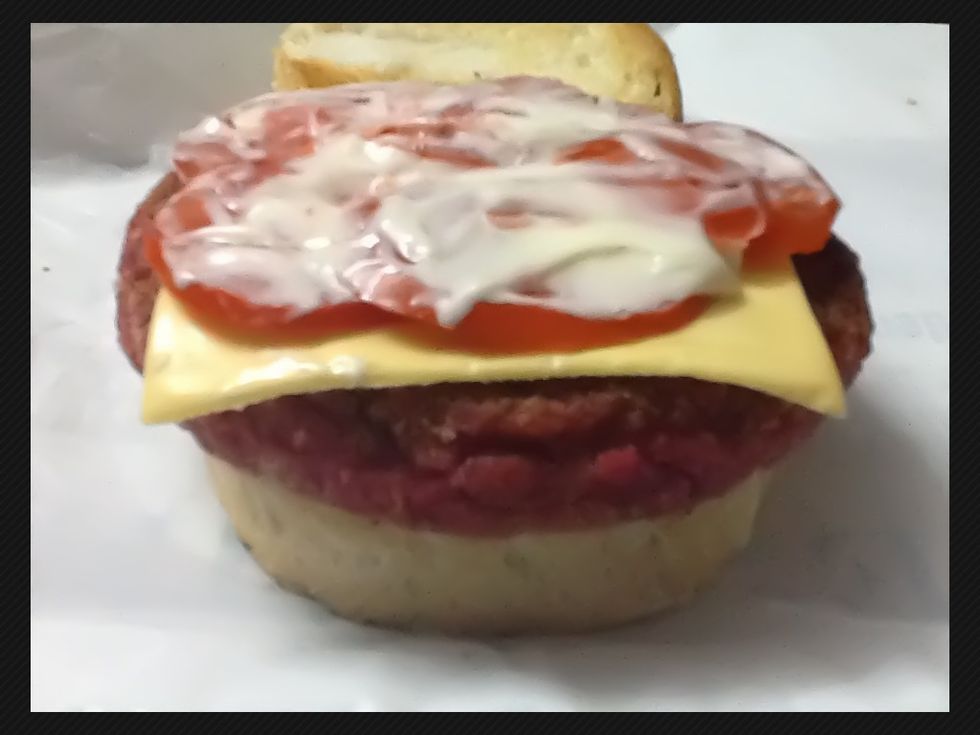 Add two spoons mayonnaise and spread it on the tomatoes.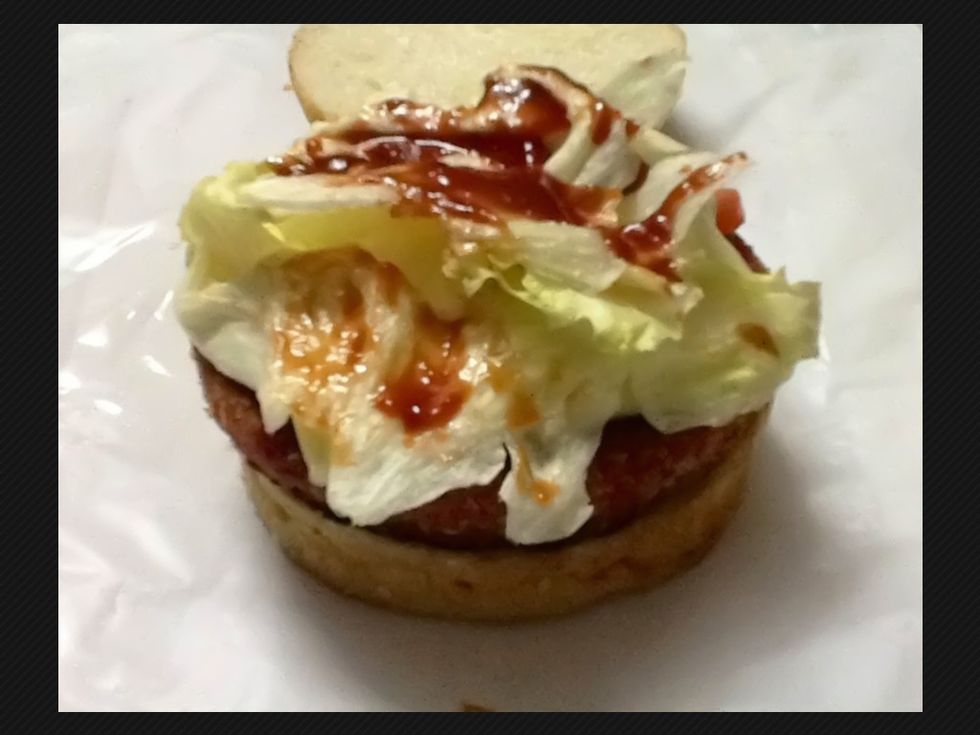 Add the lettuce and spread a teaspoon of tomato ketchup sauce on it.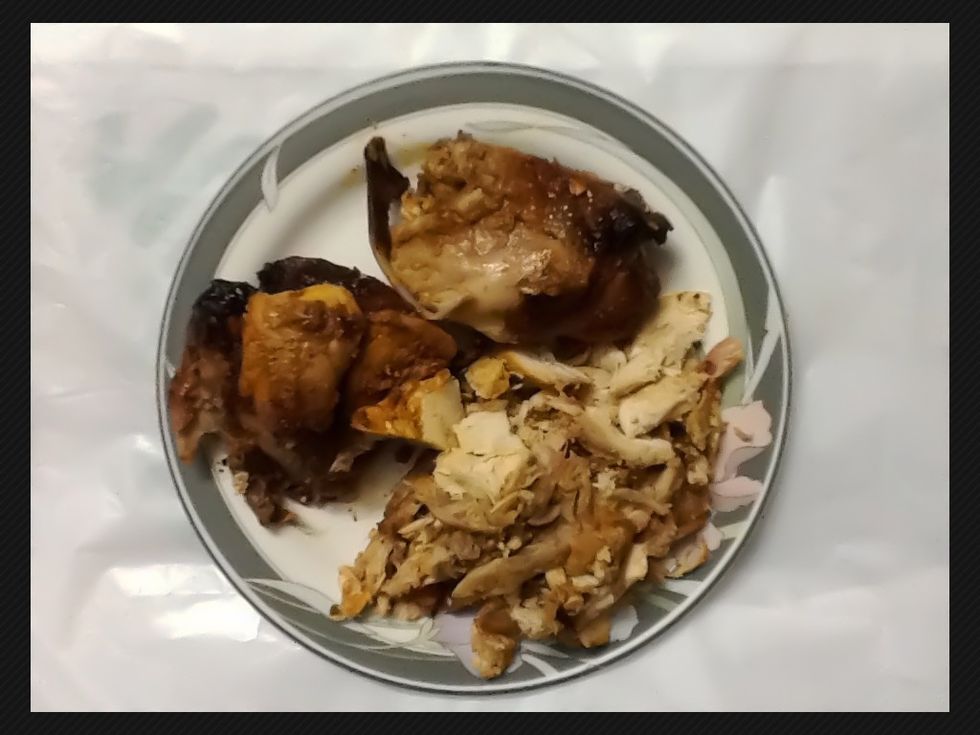 OPTIONAL: Add an extra layer of cooked meat for those who want it.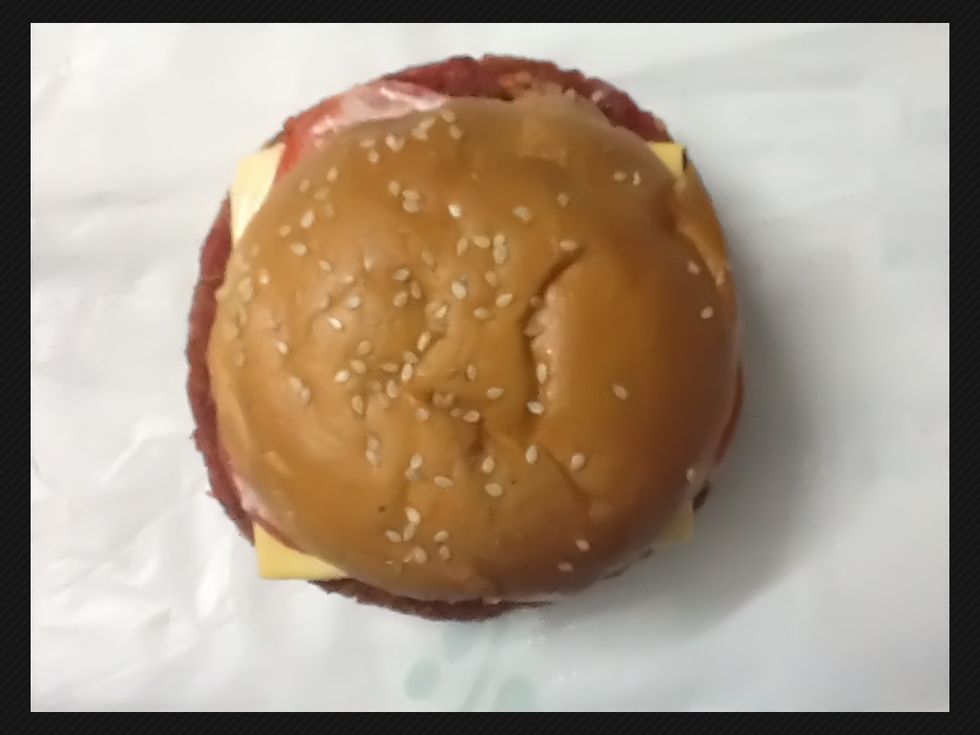 And this burger is finally done! Repeat with other Cutlet / patty.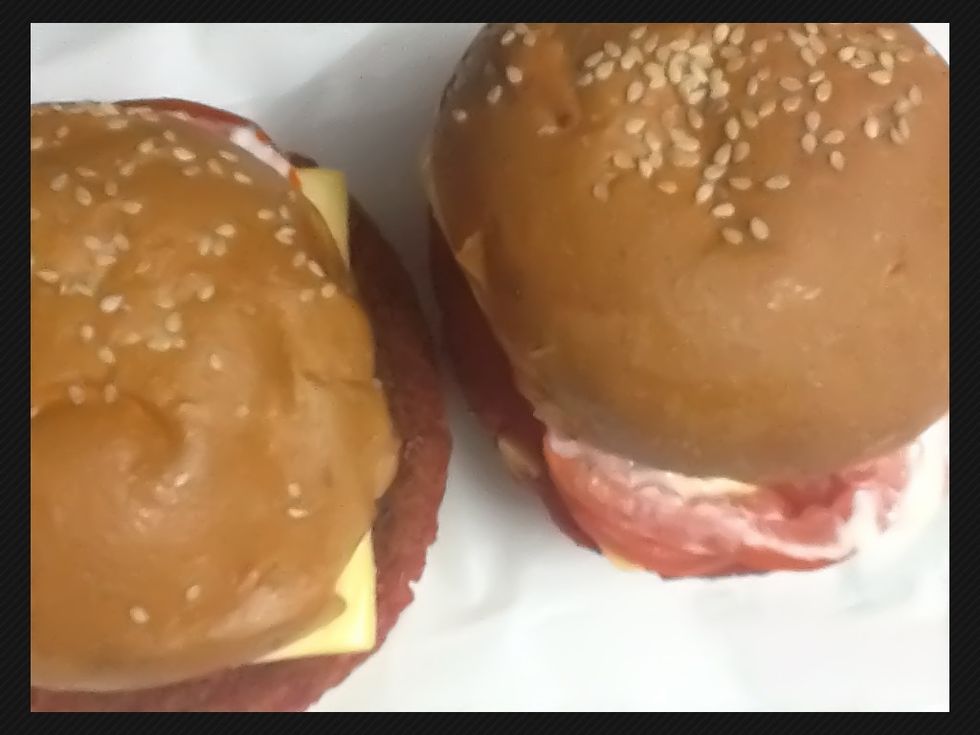 OPTIONAL: You can also add pickles, olives, egg - hard boiled (sliced) or an omelet - and of course, any of the many sauces.
P.S: A big thanks to other Snapguiders for your guides - I never realized how time consuming it is to make a guide! (This one took me 5+ hours). *Photo of grated cheese (step 18) by Annie Mole.
2.0 Potatoes (medium size)
1.0 Carrot (medium size)
1/2 a Beetroot (medium size)
1/2 an Onion (medium size)
1/2c Cooked Corn (use microwaveable corn, easy to cook)
1.0tsp Ginger (sliced and diced)
3.0Tbsp Corn Flour
1/3tsp Salt
1/3tsp Pepper Powder
1.0Tbsp Lemon Juice
8.0Tbsp Refined Vegetable Oil
1.0Tbsp Butter
2.0 Cheese Slices
2.0Tbsp Mayonaise
1.0 Tomato (medium size)
2.0 Big Burger Buns
1.0c Bread Crumbs
1/3tsp Red Chilly Powder (optional)
1/2c Mozzarella / Cheddar Cheese (optional)
1.0 Capsicum (optional)
1/2c French Beans - chopped (optional)
1/2c Green Peas (optional)
Lettuce (optional)