How to make scrumptious mexican fried eggs on toast
Some chefs called it Mexican Fried Eggs. I call it super scrumptious.
45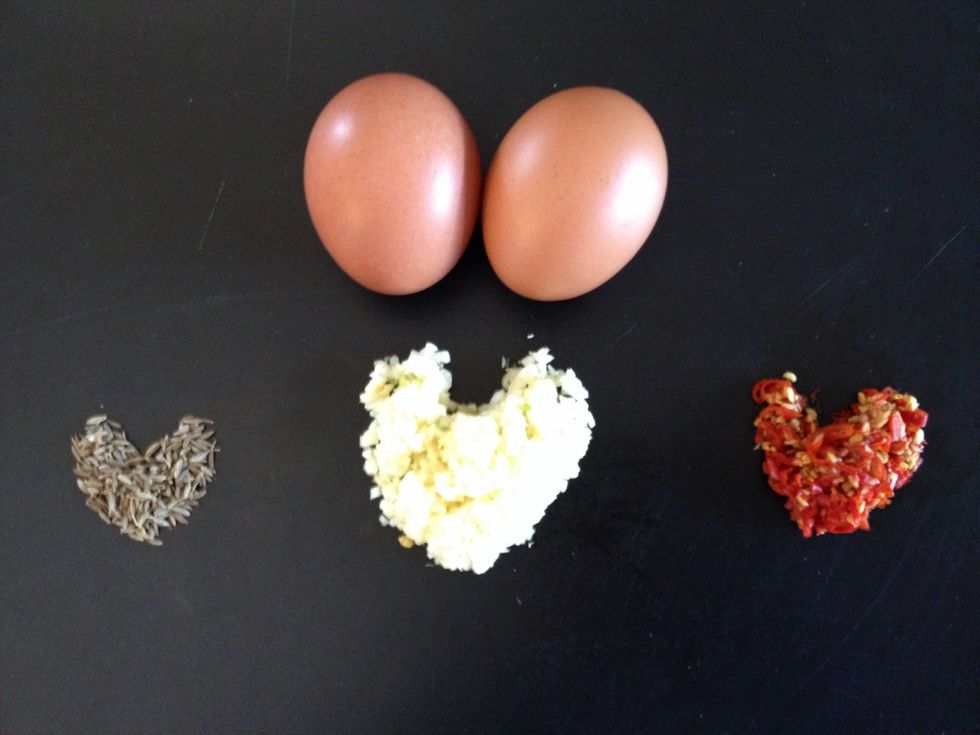 Prepare your ingredients.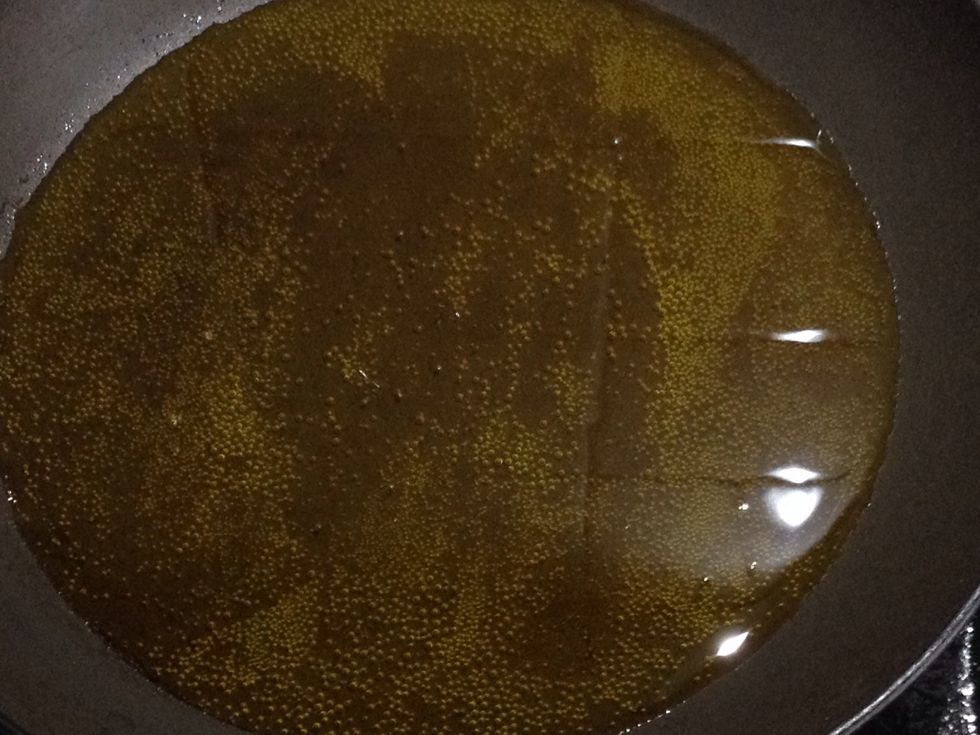 Heat oil.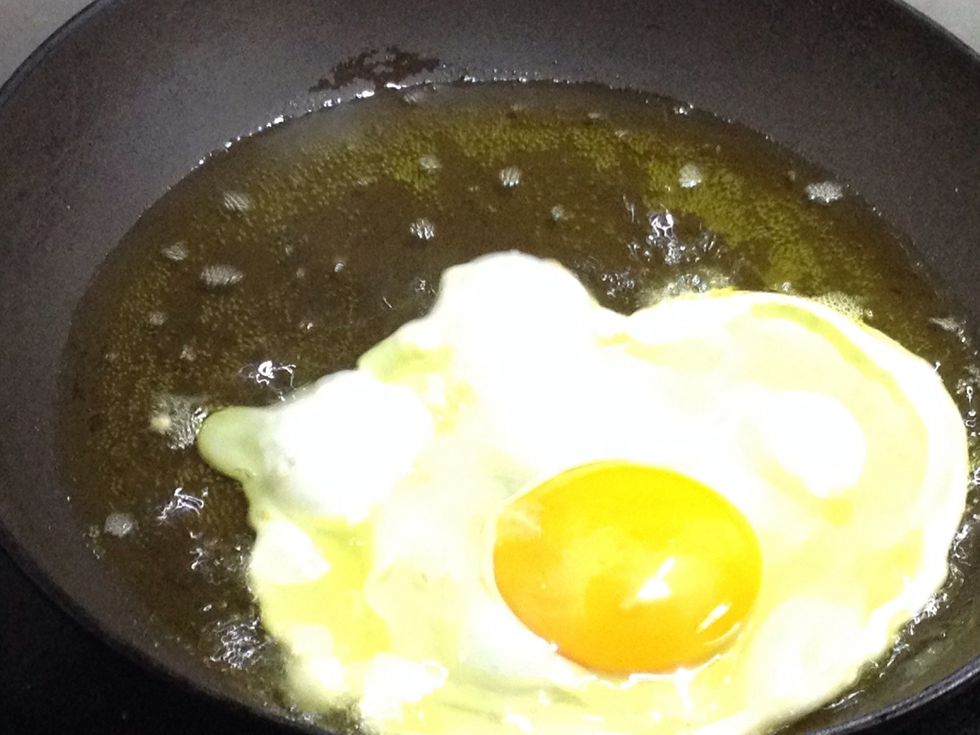 Add eggs,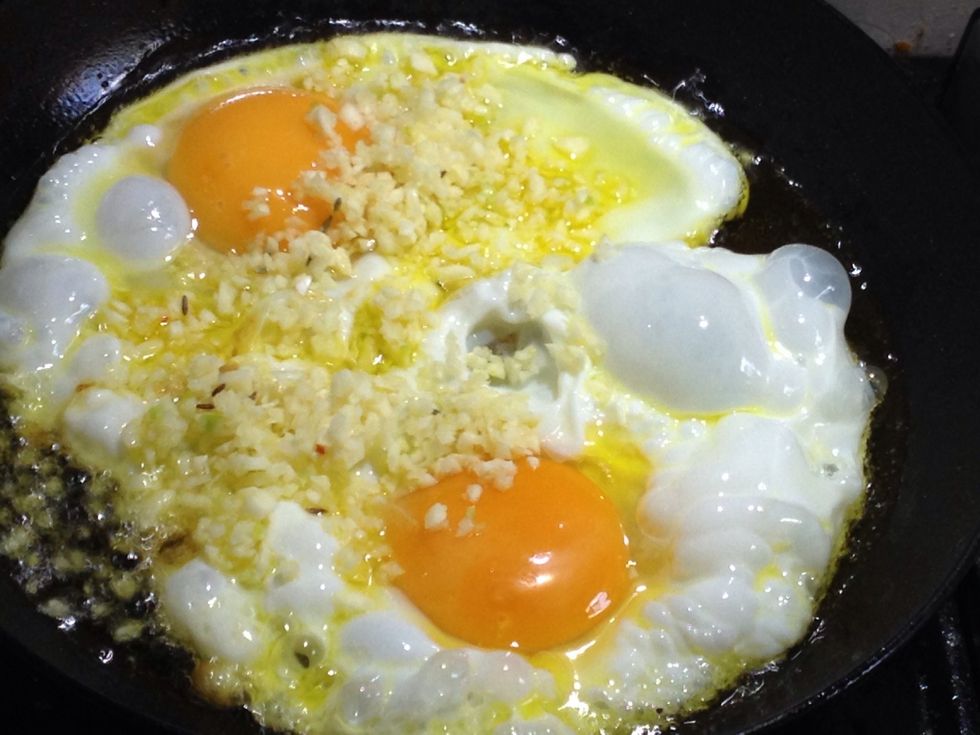 and garlic.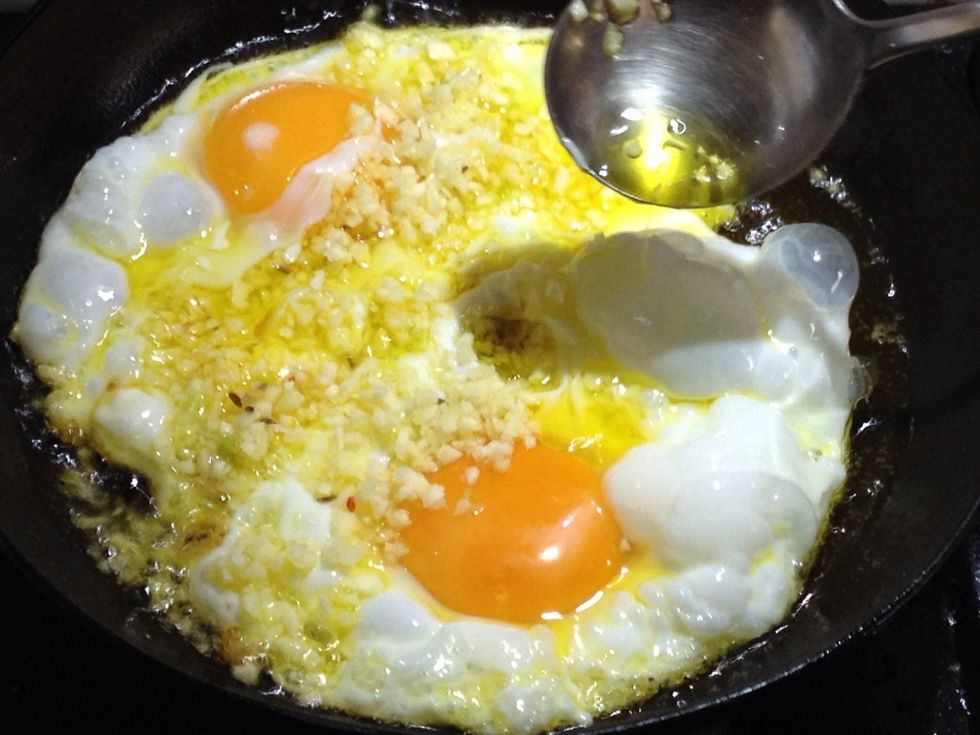 Spoon cooking veggie oil onto eggs to allow even cooking to yolk and garlic.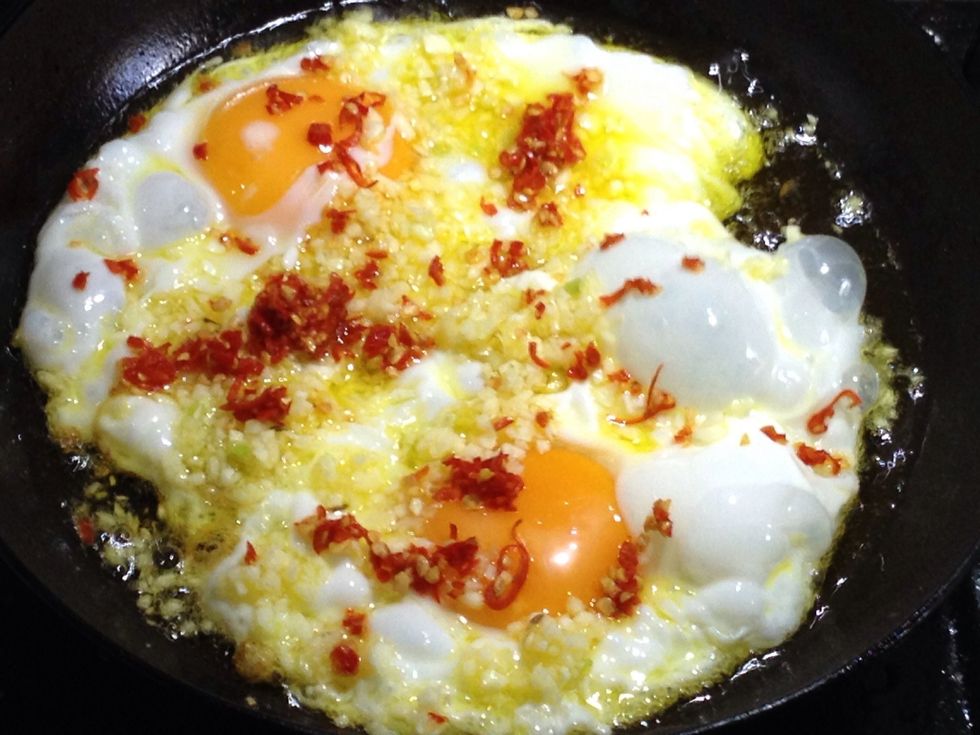 Add chillies,
cumin seeds and keep on spooning. No, not that one. 😙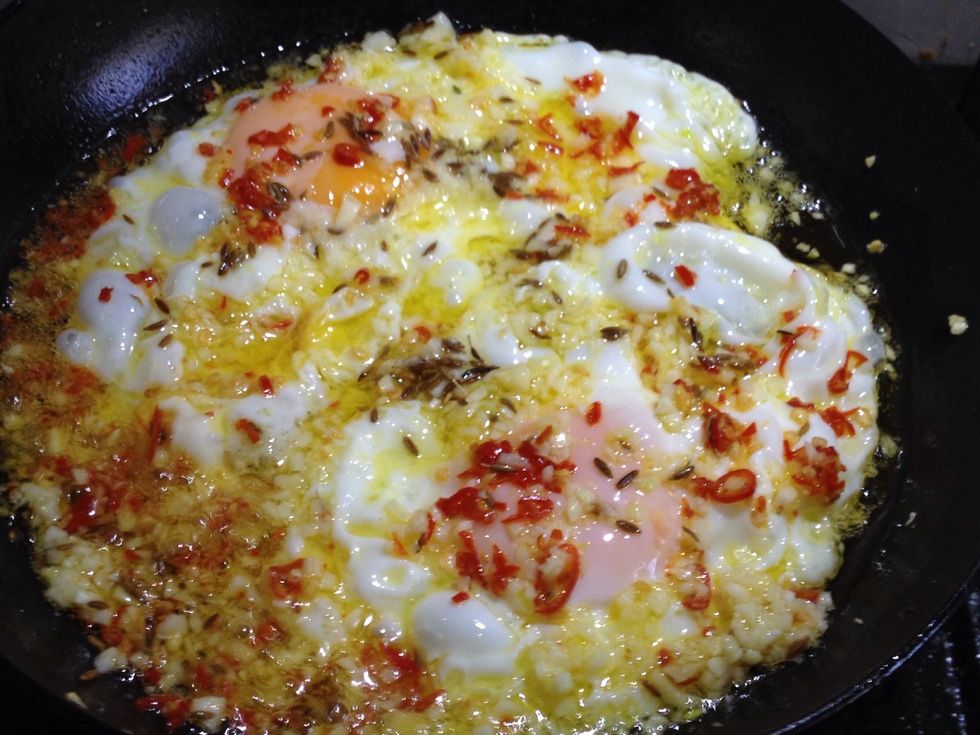 Once you see the yolks' yellow turning white, you'll know it's done.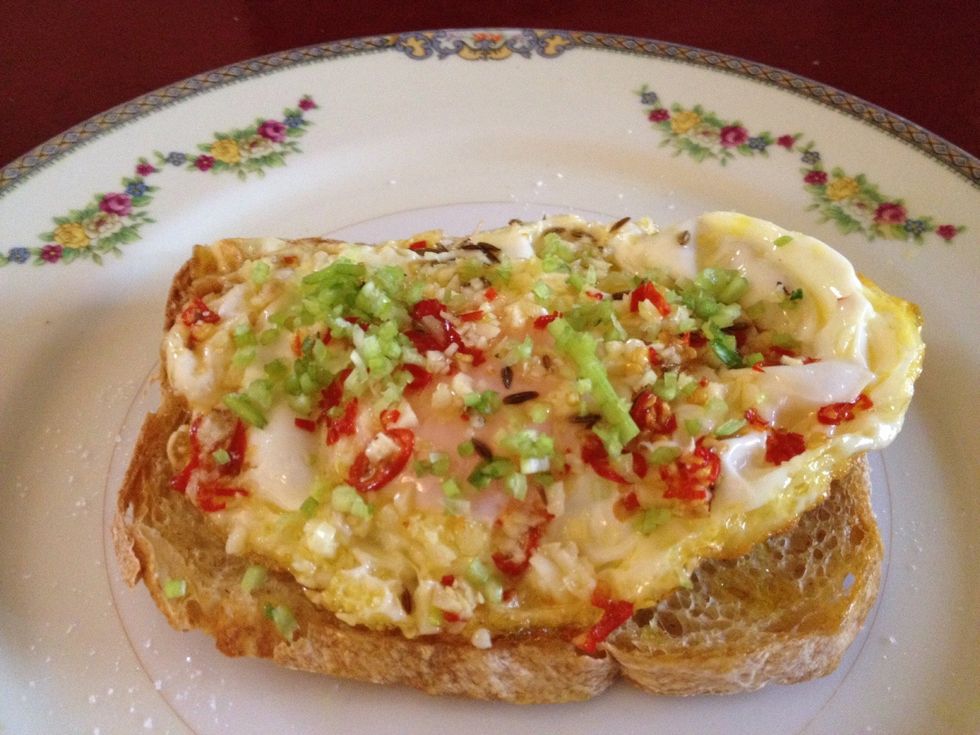 Slide your scrumptious egg onto a well toasted slice of bread. One each will do but I'll have two.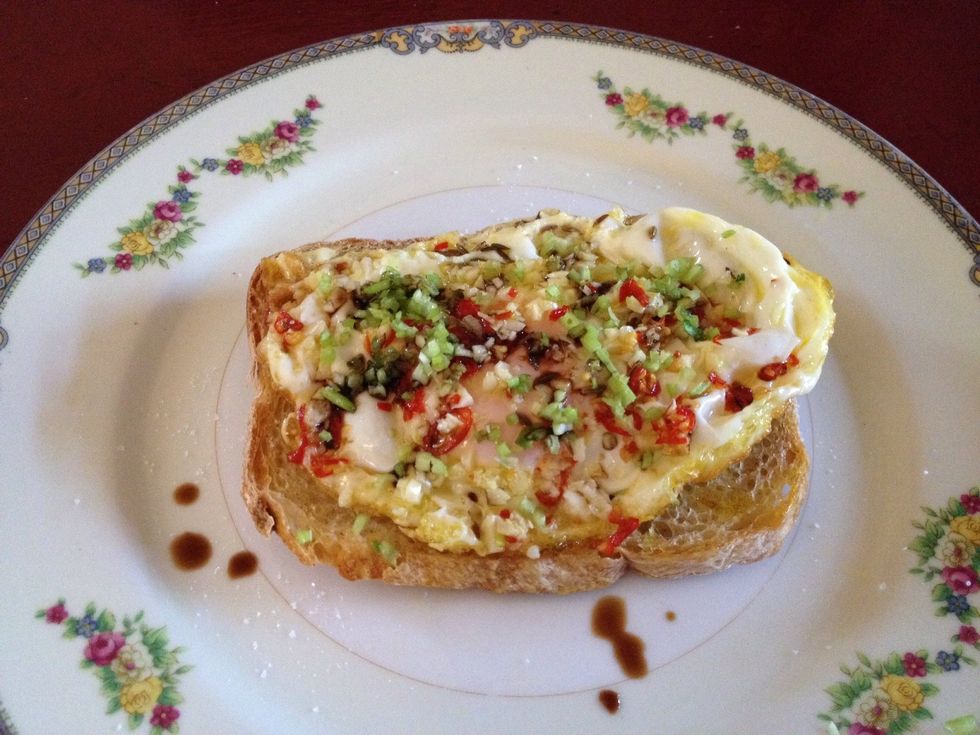 Garnish your eggs with minced cilantro (I ran out of cilantro leaves, but I've got some of its' stalk balance) and sprinkle just a few grains of good salt and a few drops of balsamic vinegar.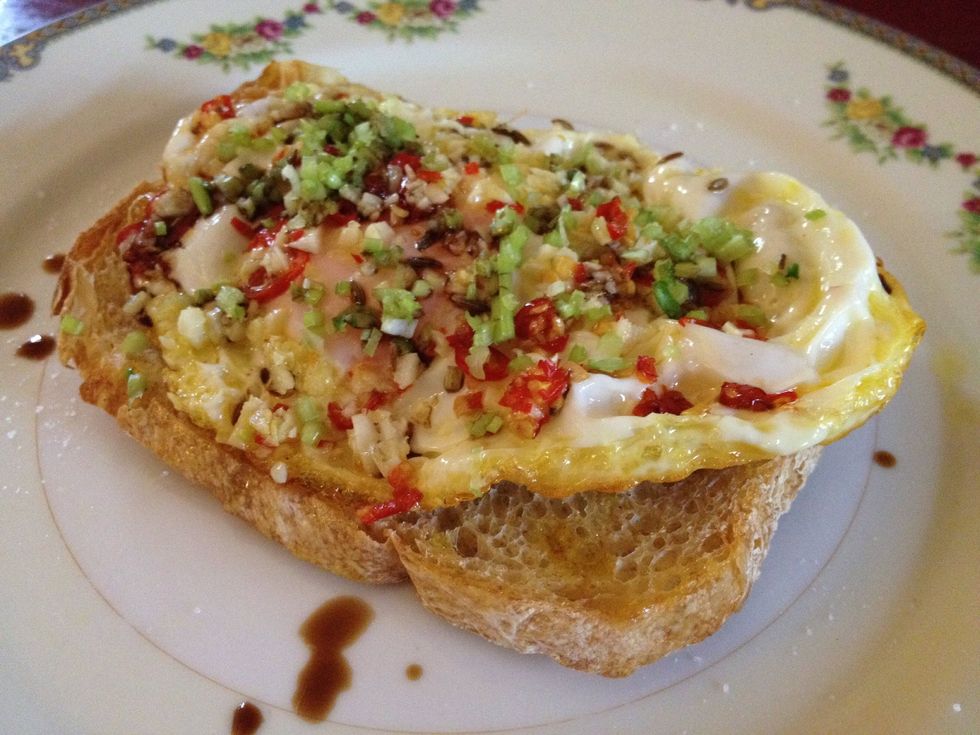 There you have it. Buen apetito and yes, always be kind.
2.0 Eggs
2.0tsp Garlic, minced
1.0tsp Cumin seeds
1.0tsp Hot chilli, minced
1.0 Stalk of Cilantro, minced
Pinch of Salt
Balsamic vinegar
2.0 Slices of Bread, well toasted
Good vegetable oil