How to make scrumptious (& healthy) ketchup
This ketchup is healthy, has no preservatives or fat and is as natural as ketchup can be, while still having that wonderful traditional taste you crave.
69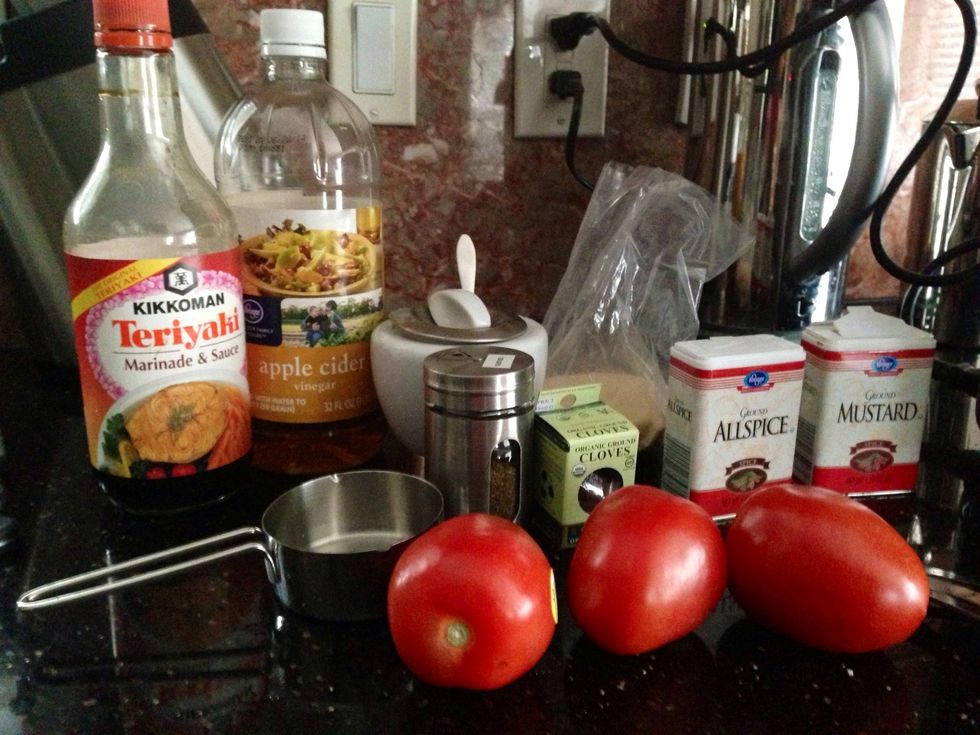 Collect supplies.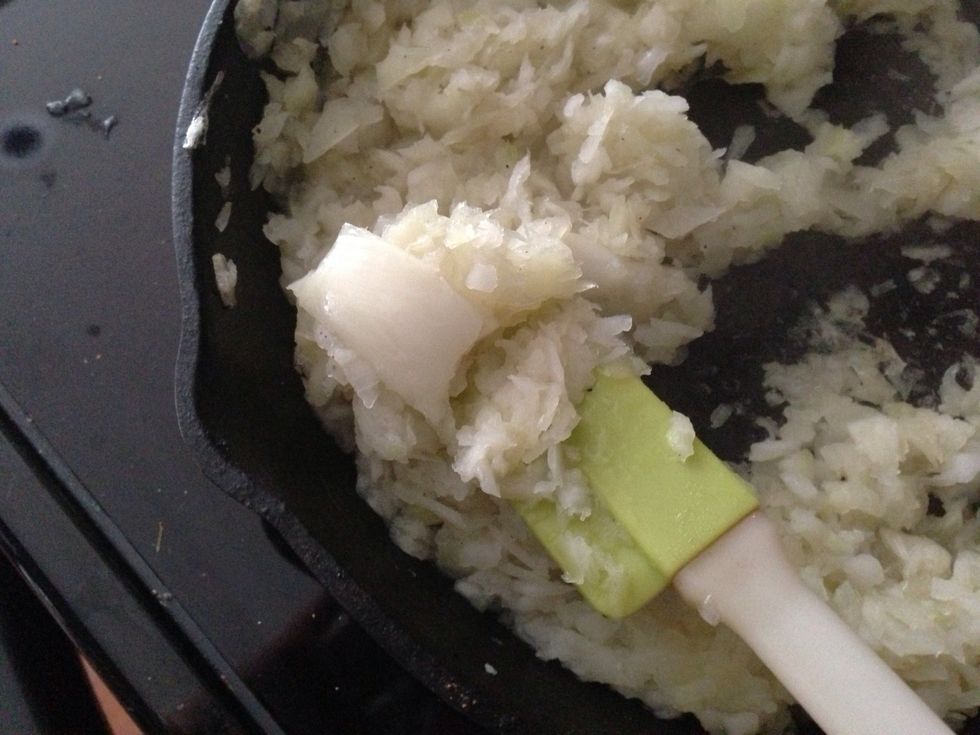 Chop onion and sauté on the stove at medium to med-high, using a bit of water to lubricate sauté as needed. Should take 10-15 minutes. Some irregular chunks are fine- this will be blended out later.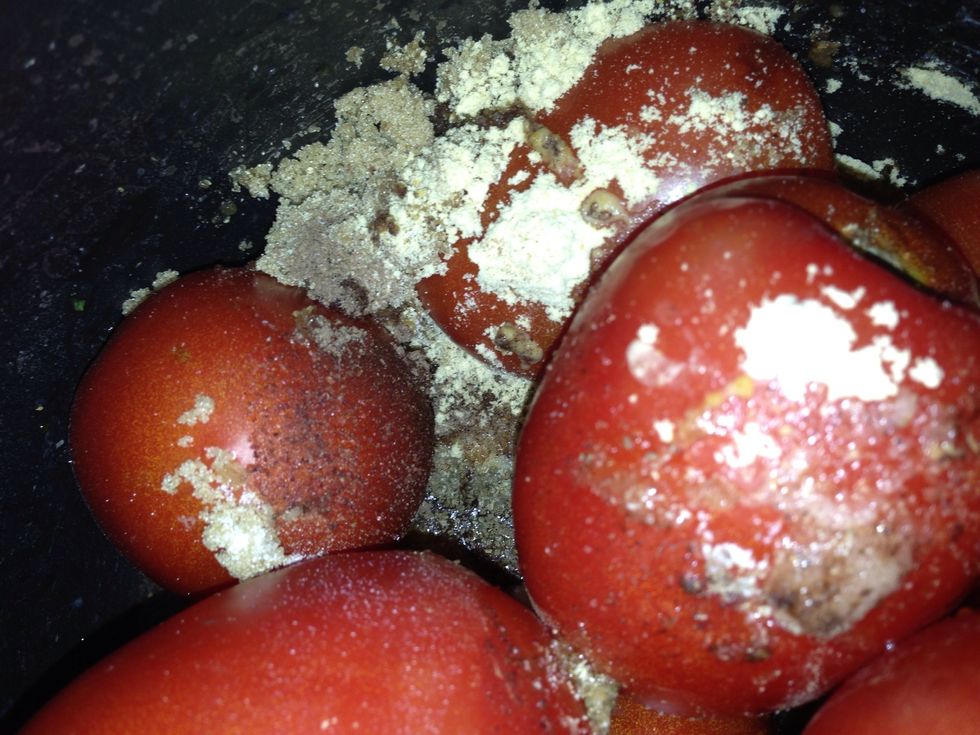 While onions are sautéing, add tomatoes (washed and whole) and all remaining ingredients (except for beer or wine) to your large cooking pot.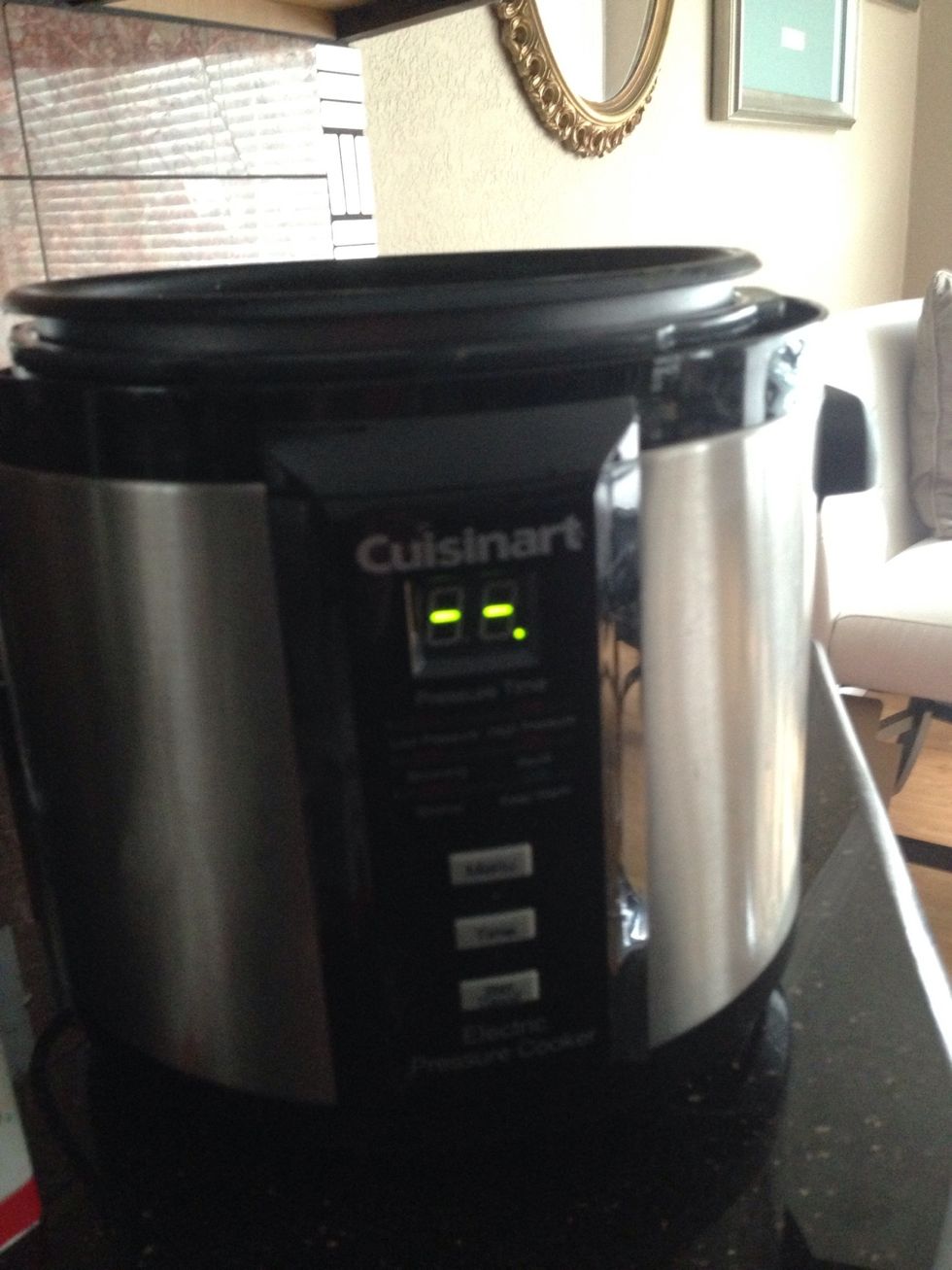 I am using a Cuisinart electric pressure cooker. You can use an ordinary large stewpot, which will work just as well and produce exactly the same results, in a slightly longer amount of time.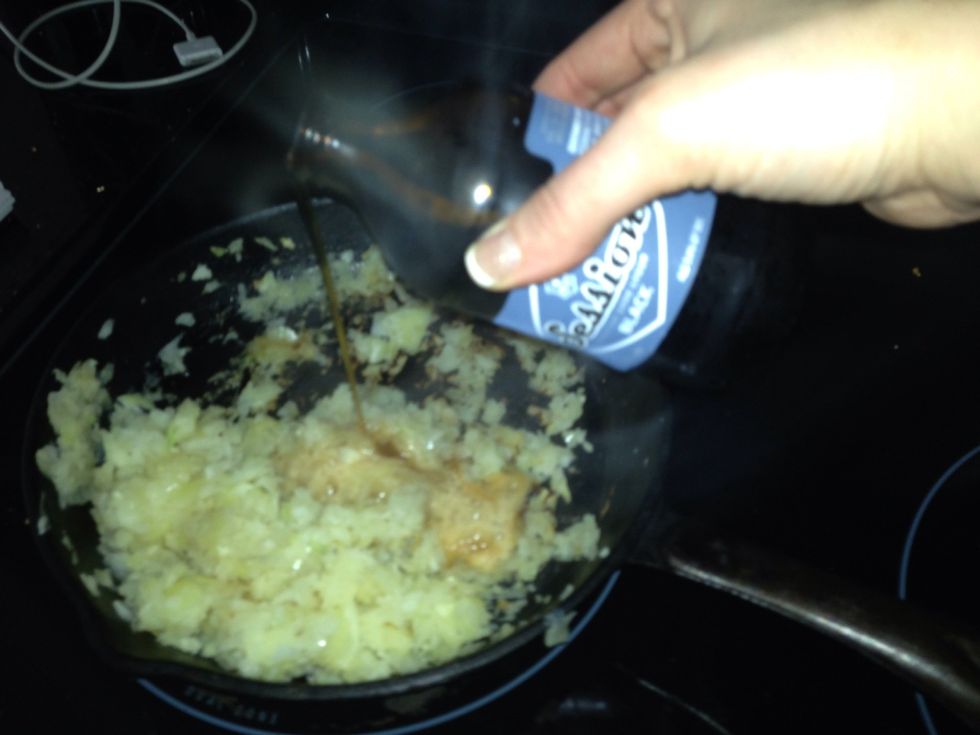 Once onions are semi translucent, add beer or wine to loosen the mixture and deglaze the pan. I am using Session Black Lager for this recipe, but you can use any beer or wine you like.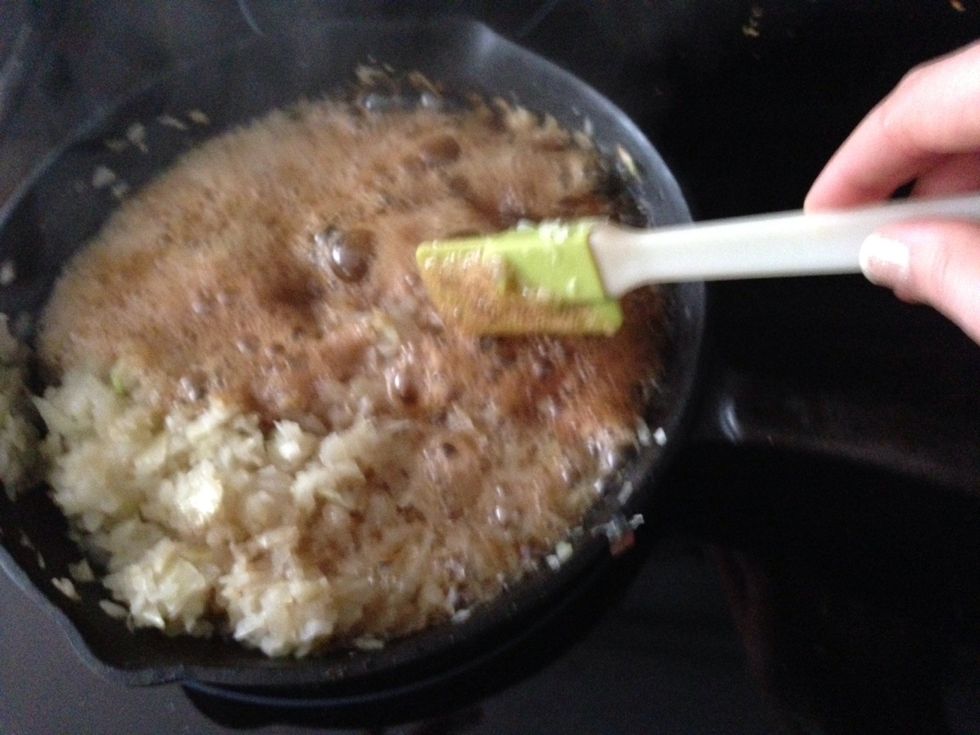 Beer will foam and look something like this, wine will not foam.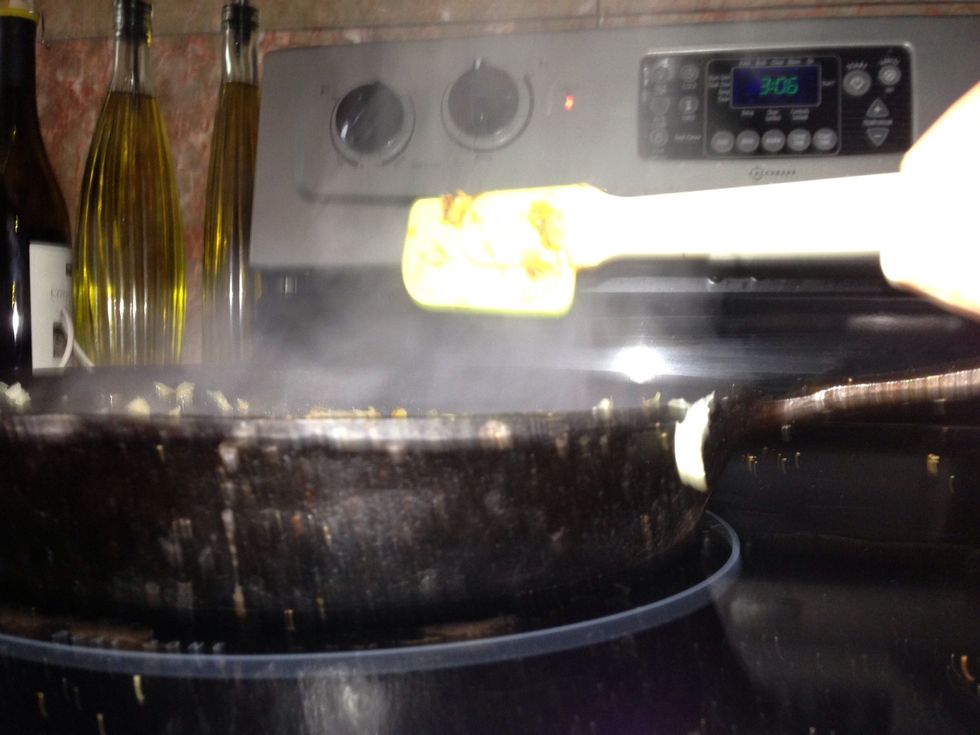 Cook alcohol out.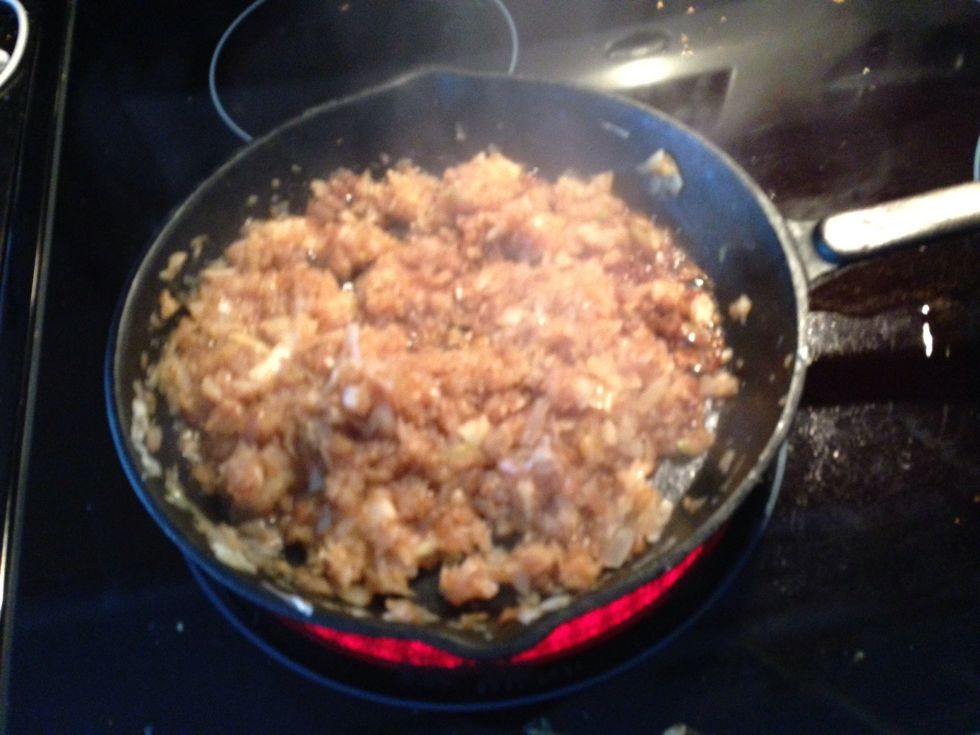 Onion should now look cooked but significantly moist, as these do.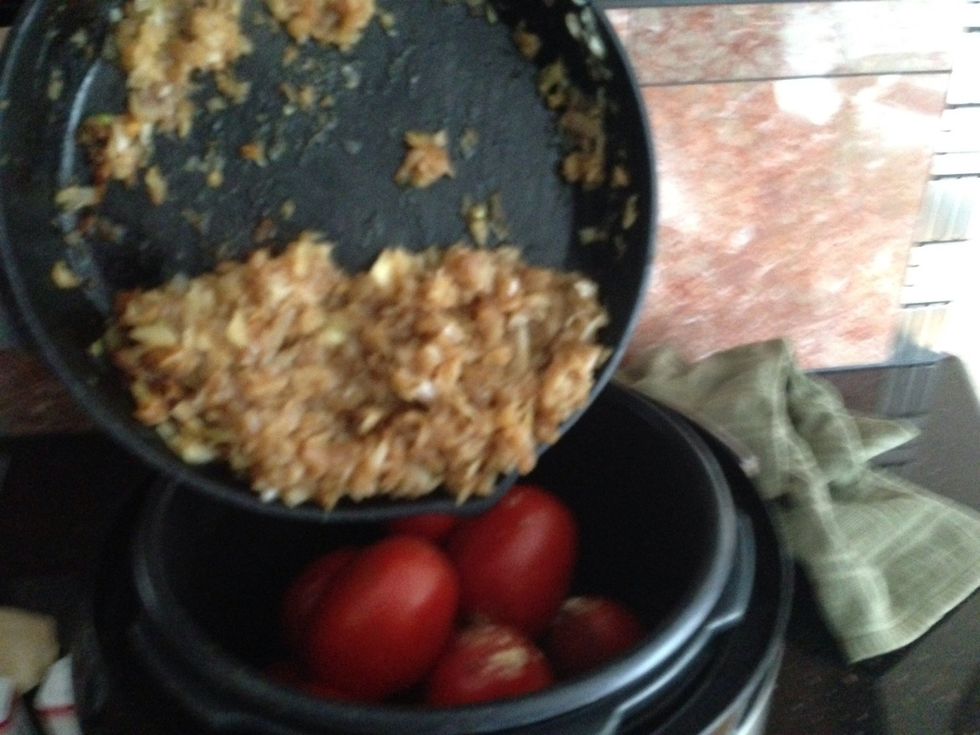 Add onions to pot of tomatoes and other ingredients.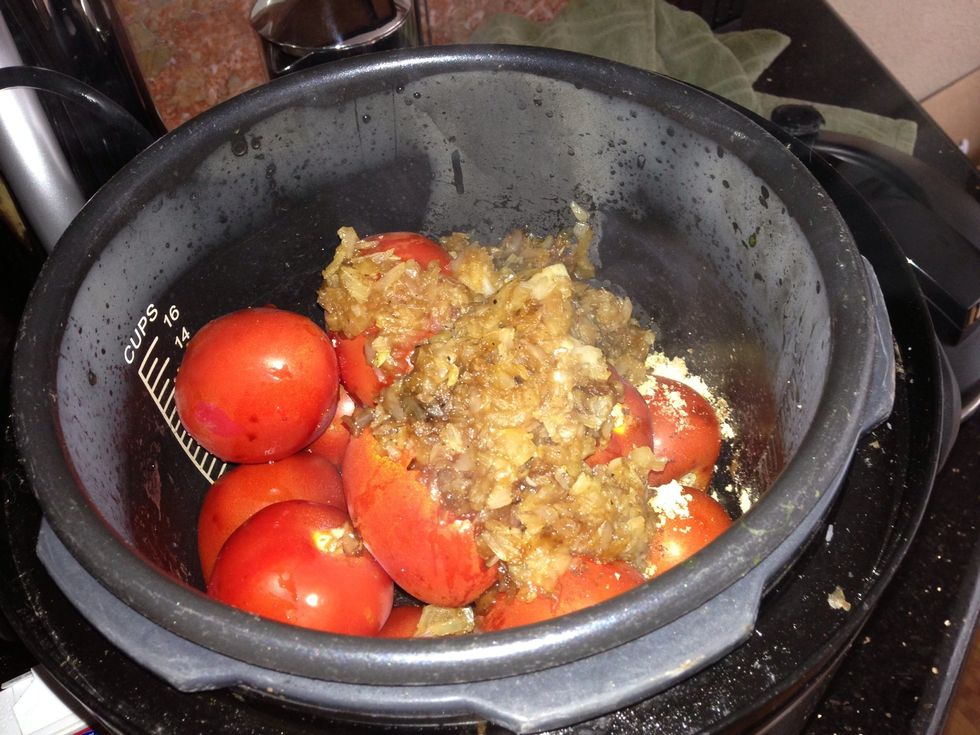 Everything is combined In the pot at this point. No need to stir.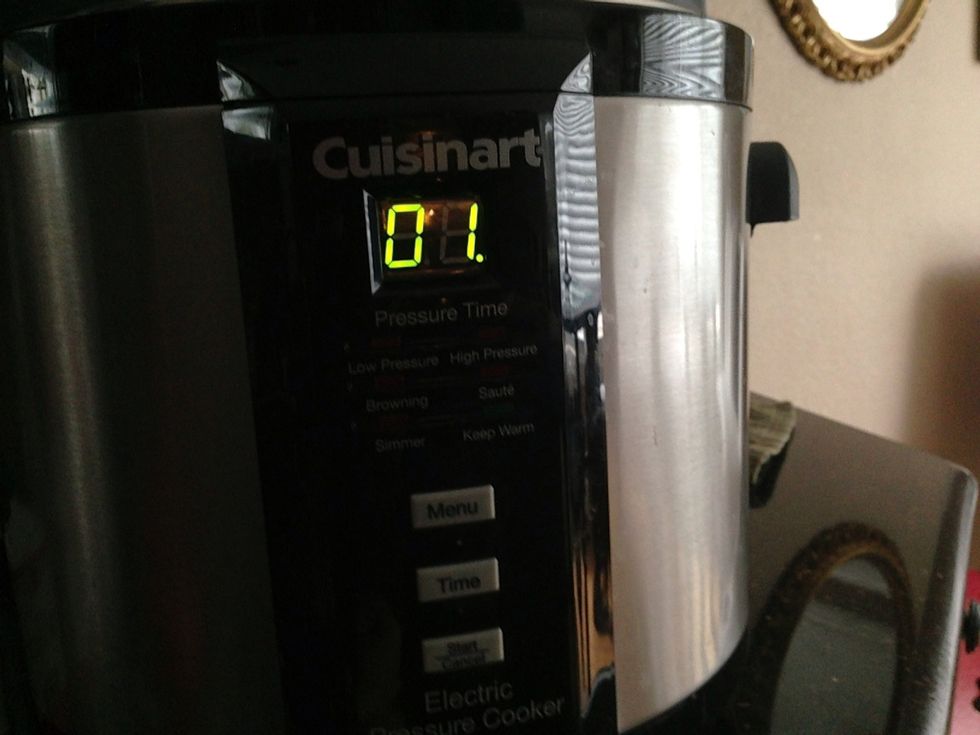 Here, I am setting the pressure cooker on high-pressure. With your stove pot cook top process, simply bring mixture to a boil and immediately reduce heat to simmer.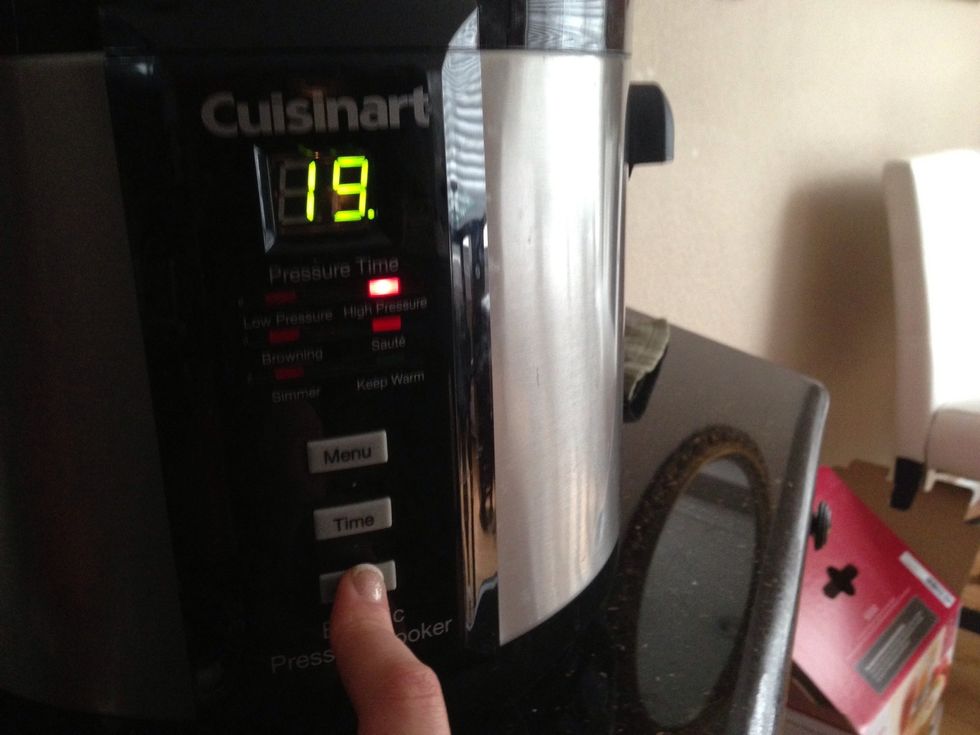 For the pressure cooker, set to 19 minutes at high pressure and start. For stovetop process, keep mixture simmering for about one hour and 15 minutes, stirring a couple of times.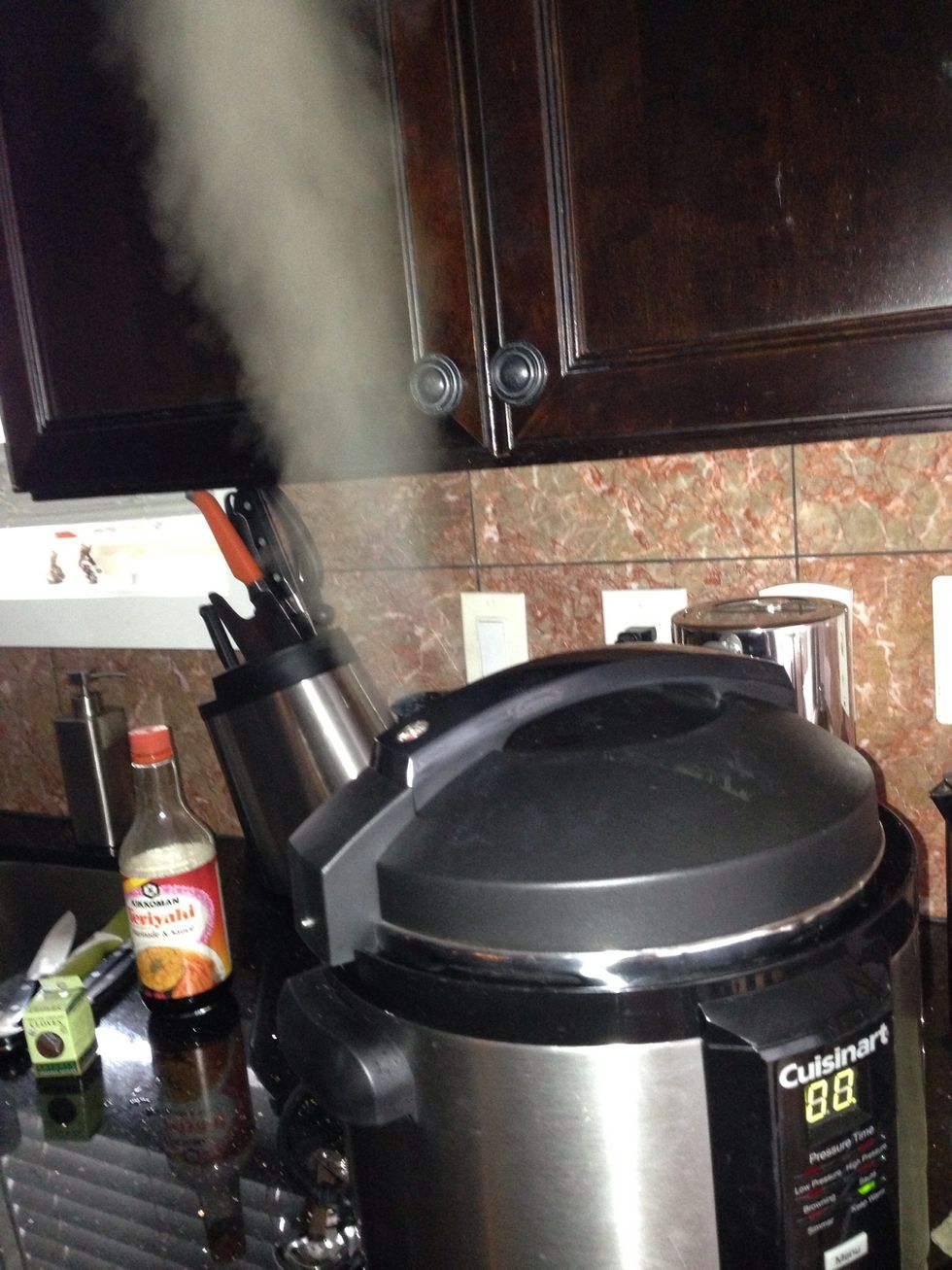 Once process is complete, release pressure.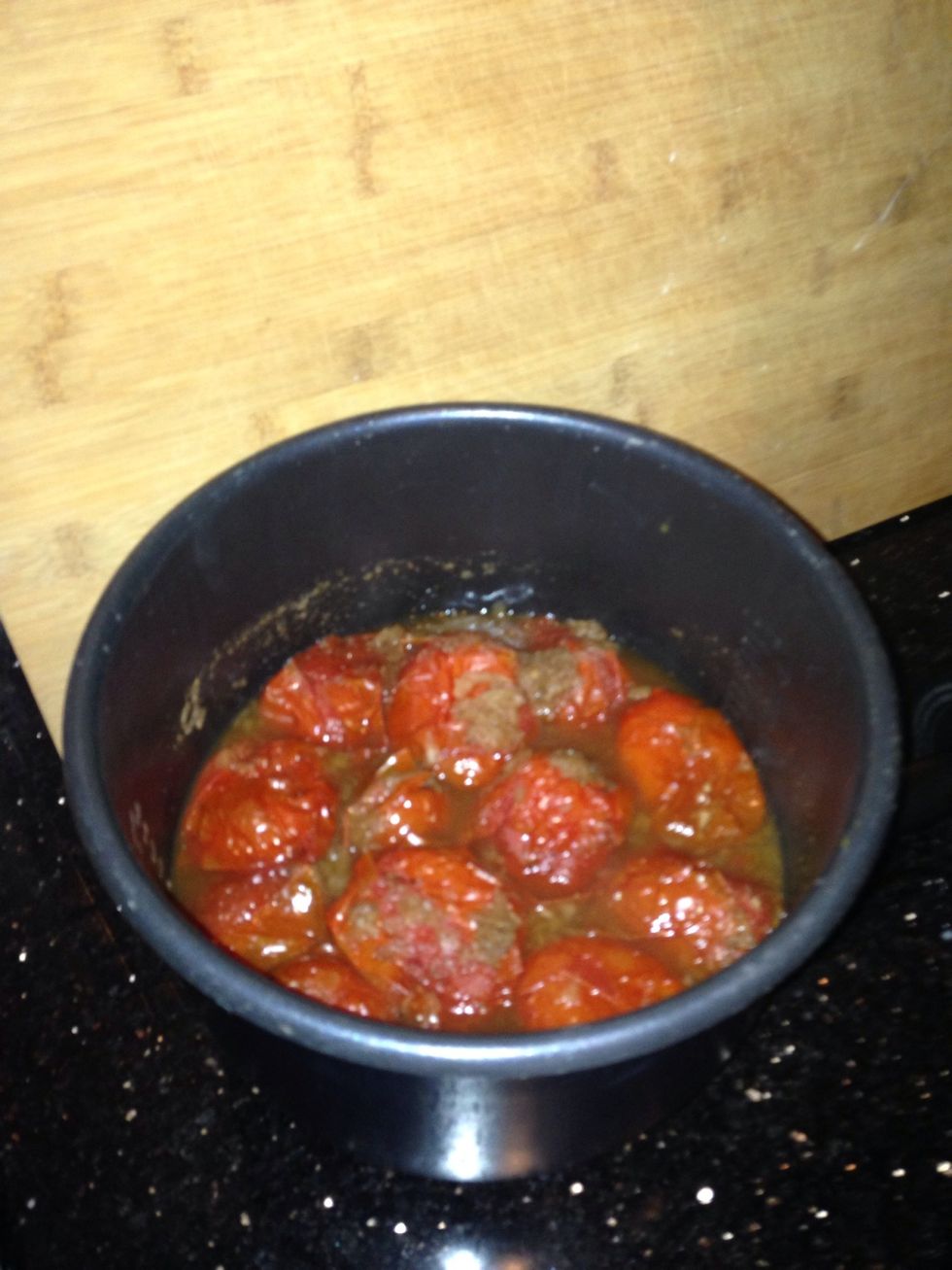 Tomato mixture will look something like this. Next, we'll transfer to blender. As an alternative, you may use a hand blender and leave in pot, although finished ketchup will not be as smooth.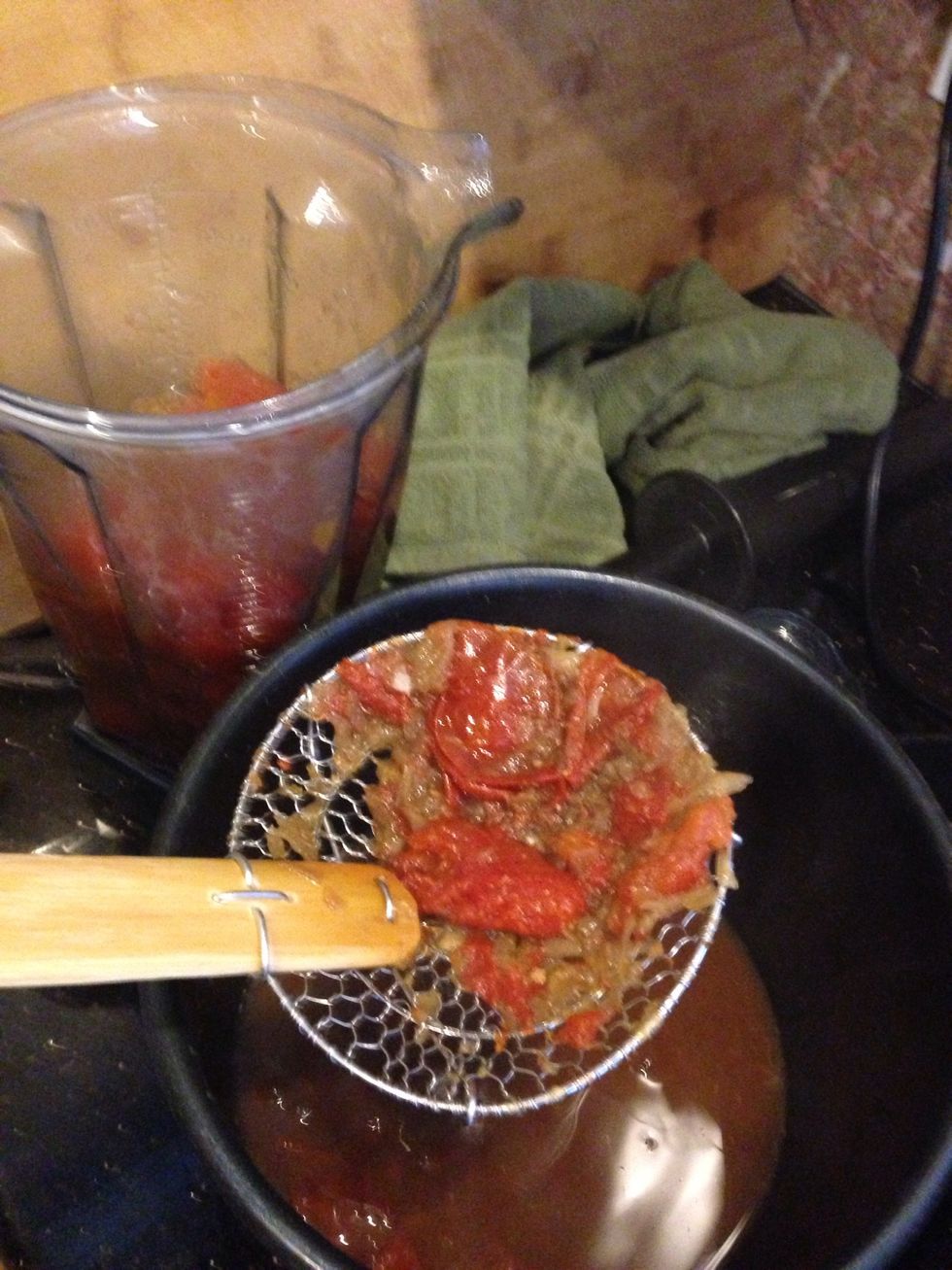 Using a slotted spoon, ladle tomatoes into your blender carefully, then add liquid in slowly to blender jar. Be careful if mixture is hot. Optionally, let mixture cool before beginning this step.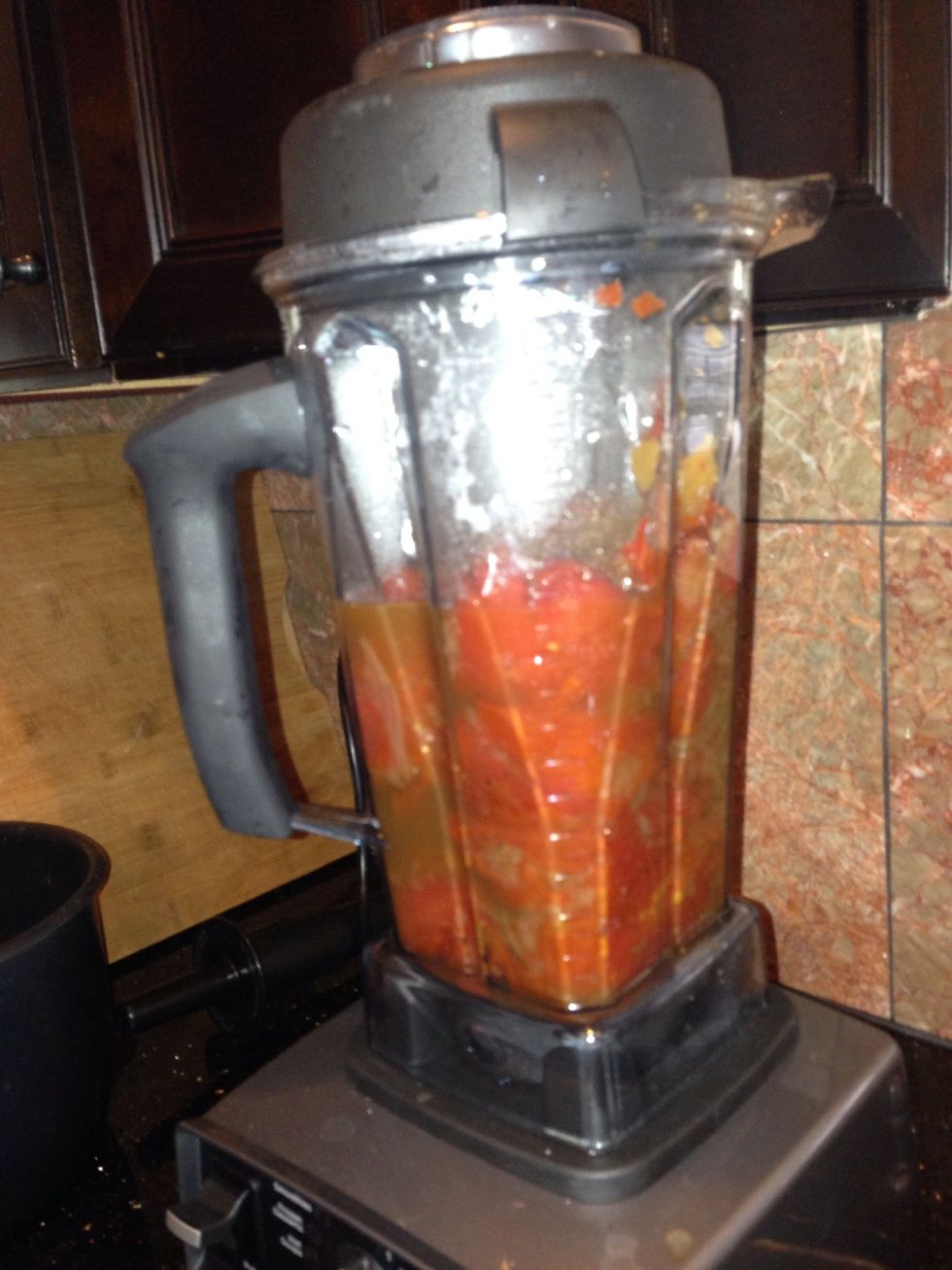 Mixture in blender, prior to adding reserved liquid.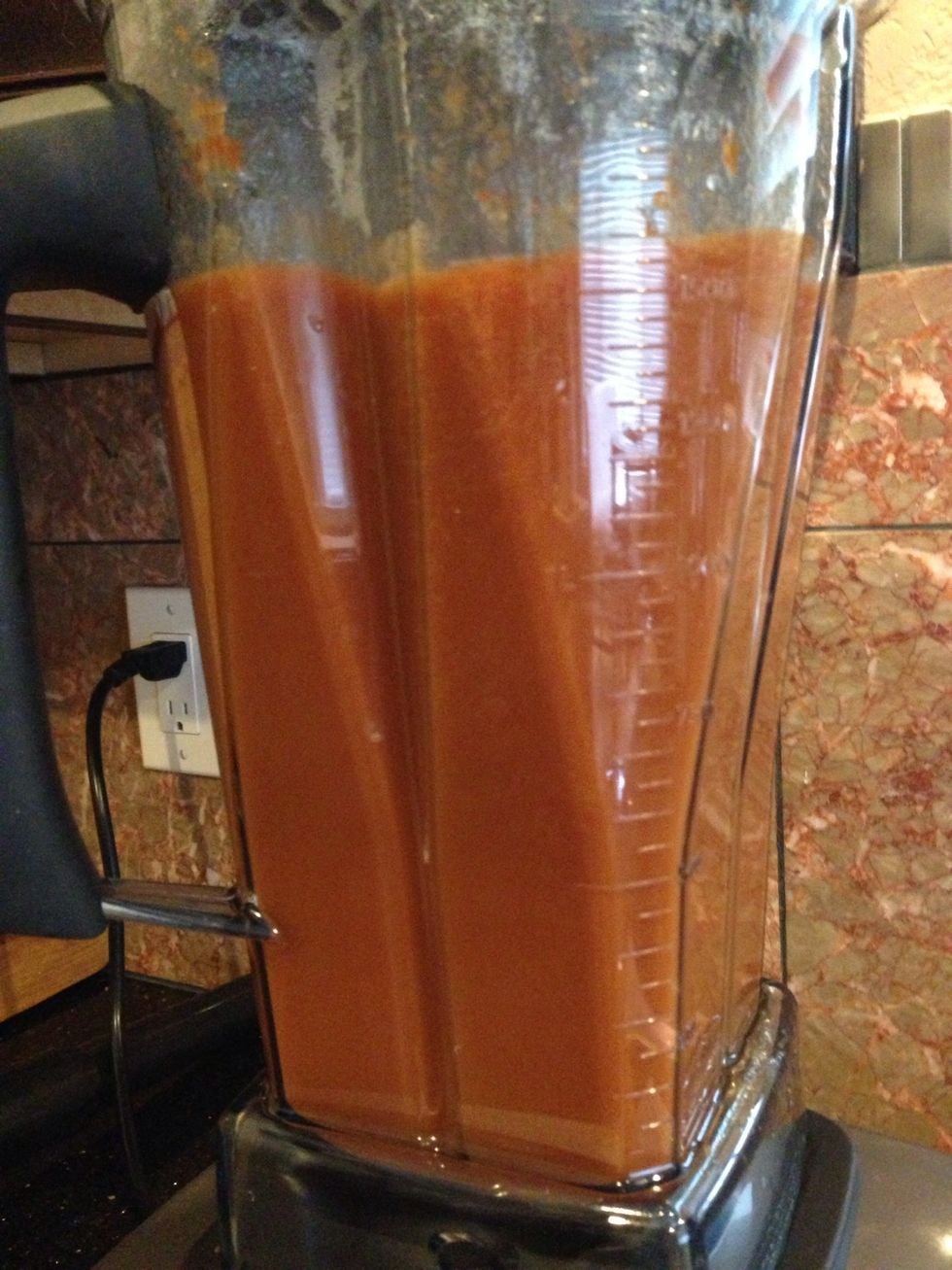 After blending on high for approximately 1 minute, taste and add more salt or sweetener if desired- be sparing, as flavors will intensify in final reduction.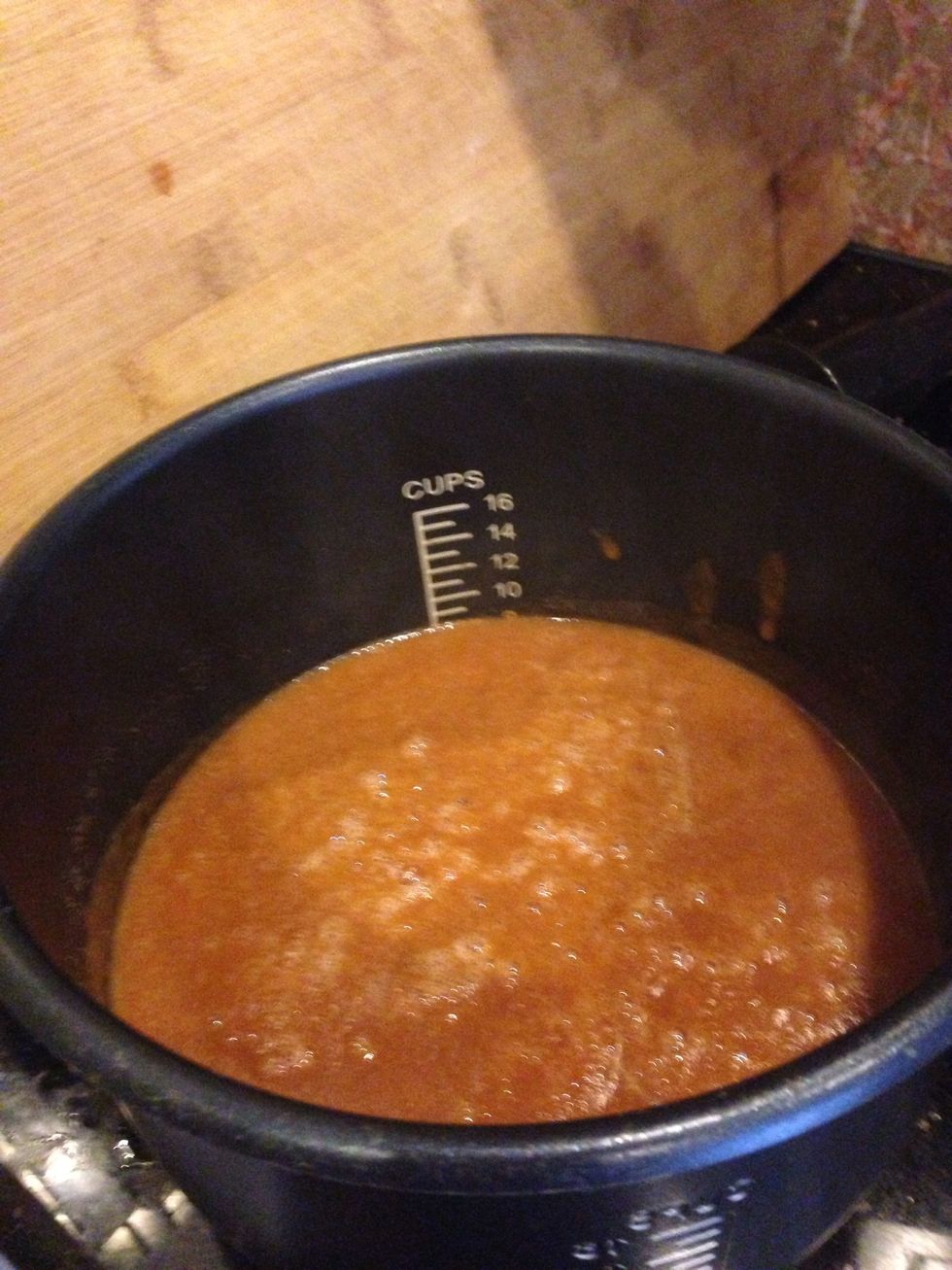 Pour mixture back into your cooking pot. We have approximately 8 1/2 cups of mix. To achieve the desired thickness and consistency of ketchup, we will now simmer.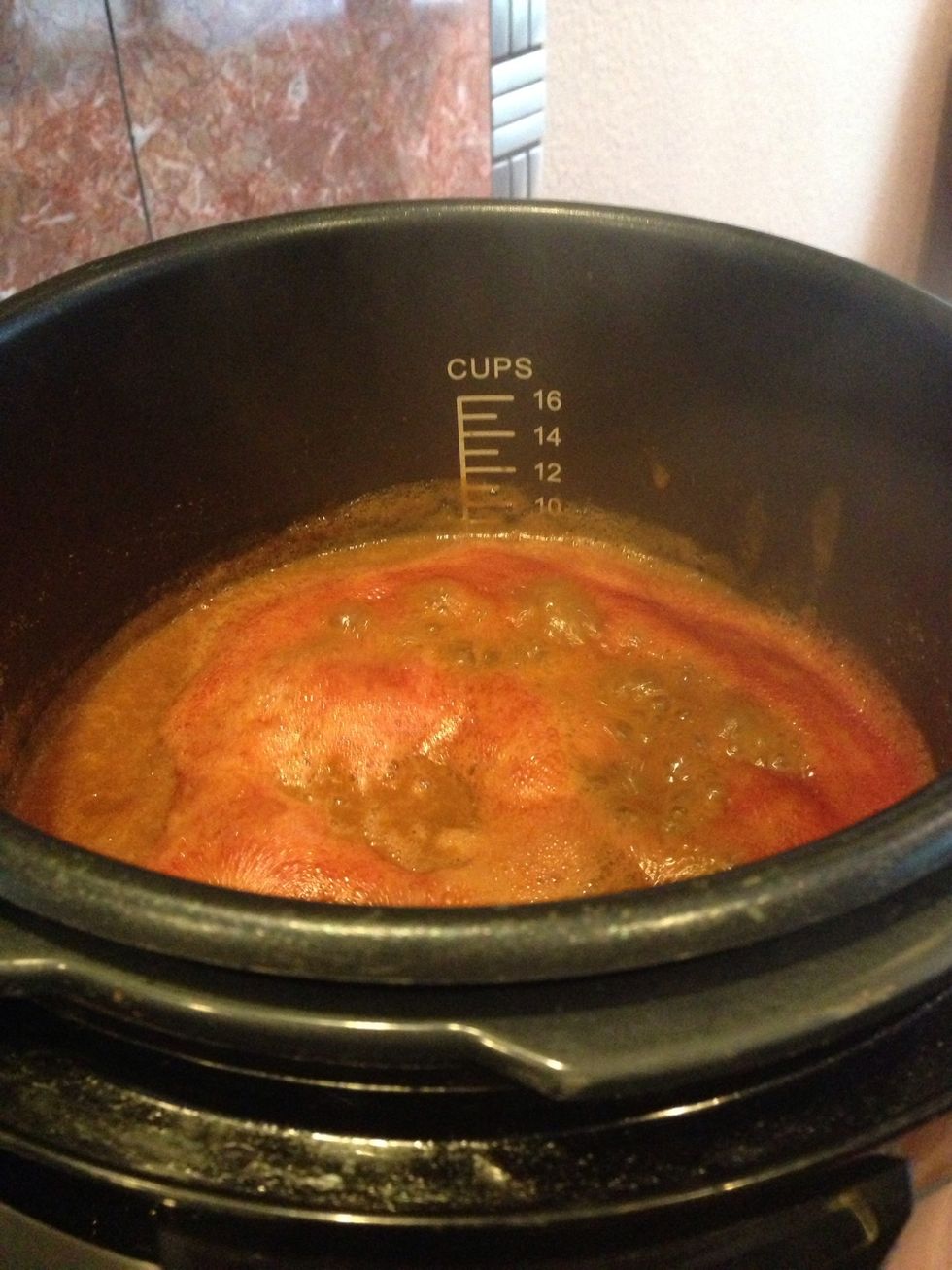 Simmer for approximately 40 minutes on med- low. Stir often. Again, this can be done on the stovetop, or in the pressure cooker with lid removed on simmer setting.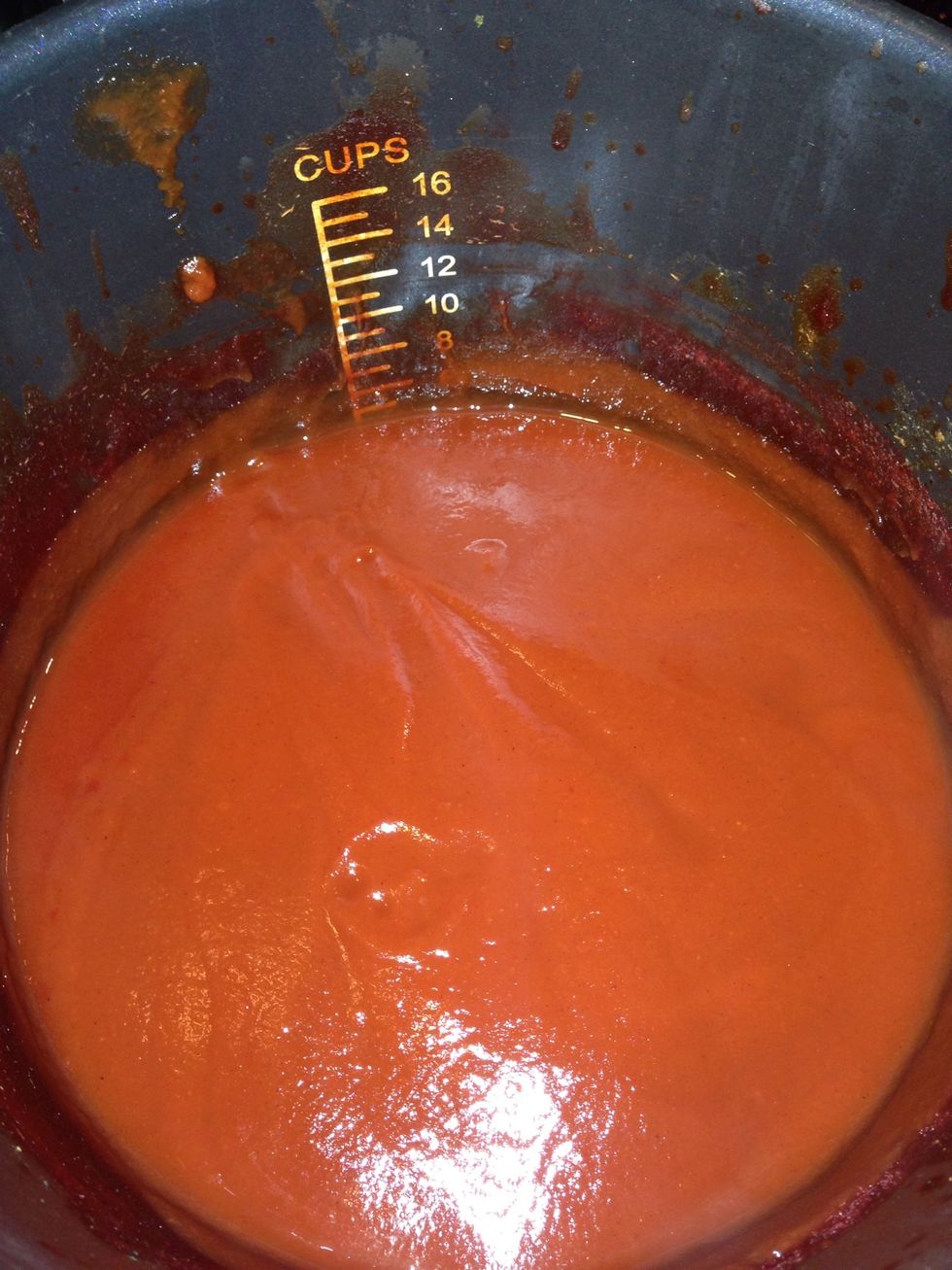 Ketchup is done when consistency is thick enough to leave a trail when stirred, and mixture has reduced to about 6 cups. Taste and add final additional salt and sweetener if desired.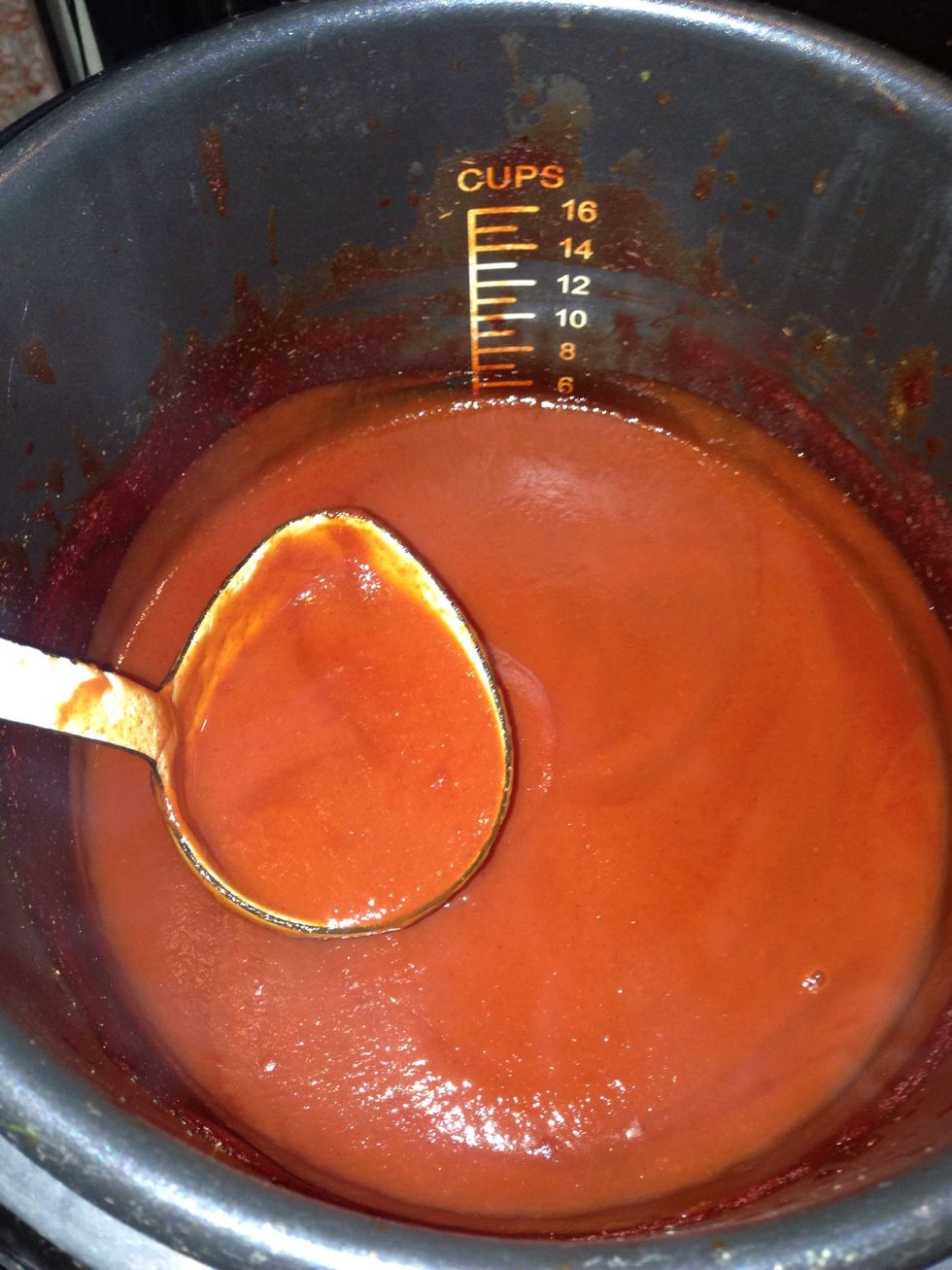 Add all-natural red food coloring at this point and stir.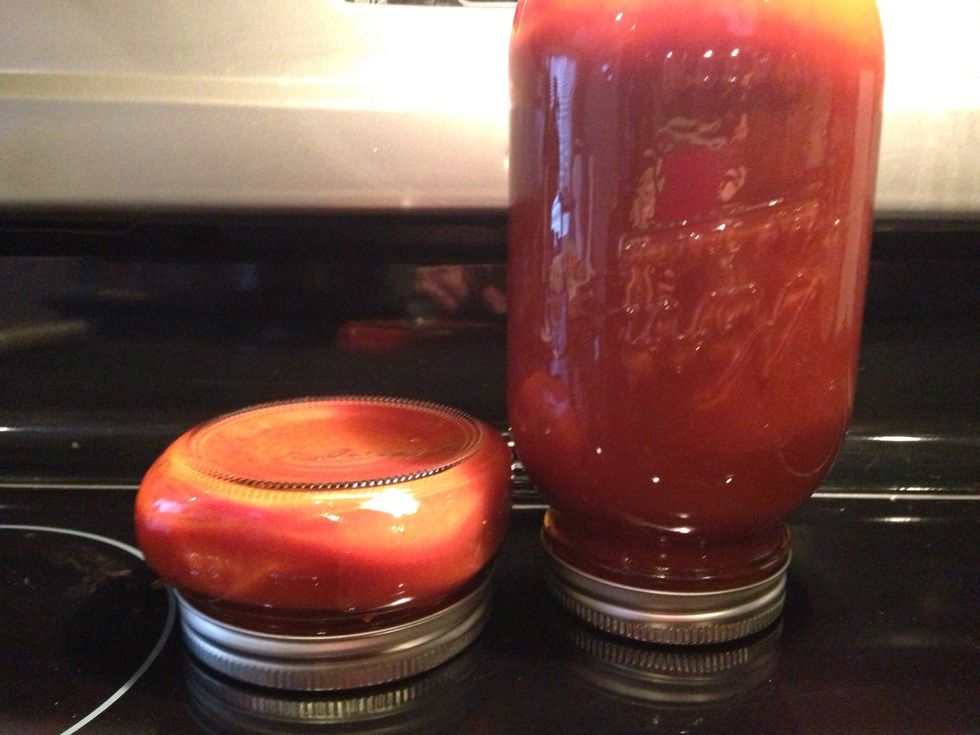 Pour hot ketchup in sanitized canning jars (I boiled jars and lids), flip upside down to cool, and store in cupboard; or pour in a covered container and store in the fridge for up to three weeks.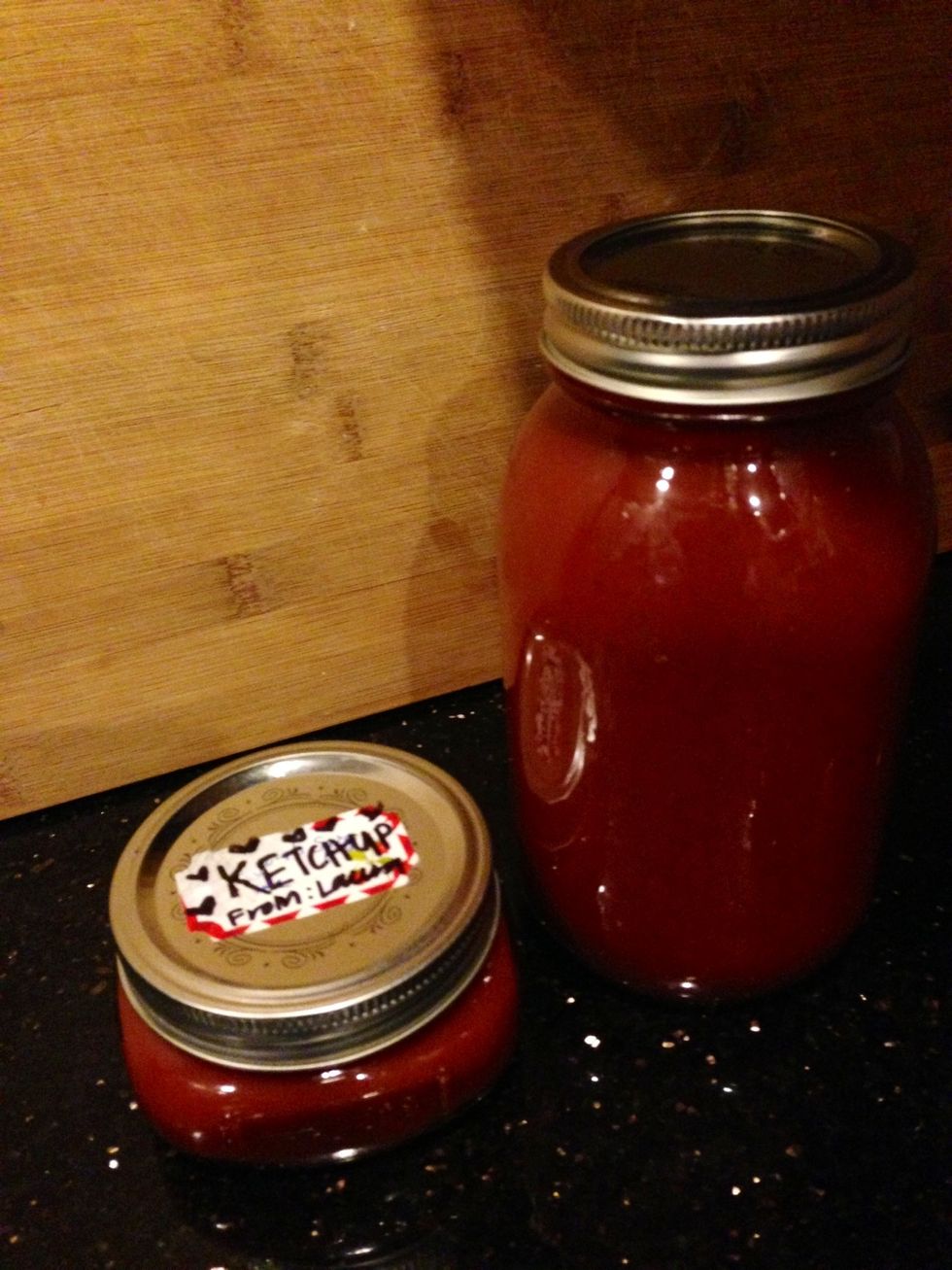 Finished product! Refrigerate after opening. Makes about 45 ounces. You'll never want store bought ketchup again. Enjoy!
1/2c Light vinegar (champagne or cider are good)
1/2c Brown sugar, stevia or agave (do not use honey).
3.0lb Ripe red tomatoes (your choice, I use Roma)
1/2tsp Granulated garlic
1/4tsp Allspice (ground)
1/4tsp Clove (ground)
1.0tsp Teriyaki sauce
1.0 Yellow onion
1/2tsp All natural red food coloring
6.0oz (Or about 1/2 a standard size) beer, or white wine
4.0tsp Salt
1.0tsp Dry mustard powder
1/2tsp Celery seed
Yields approximately 45 oz