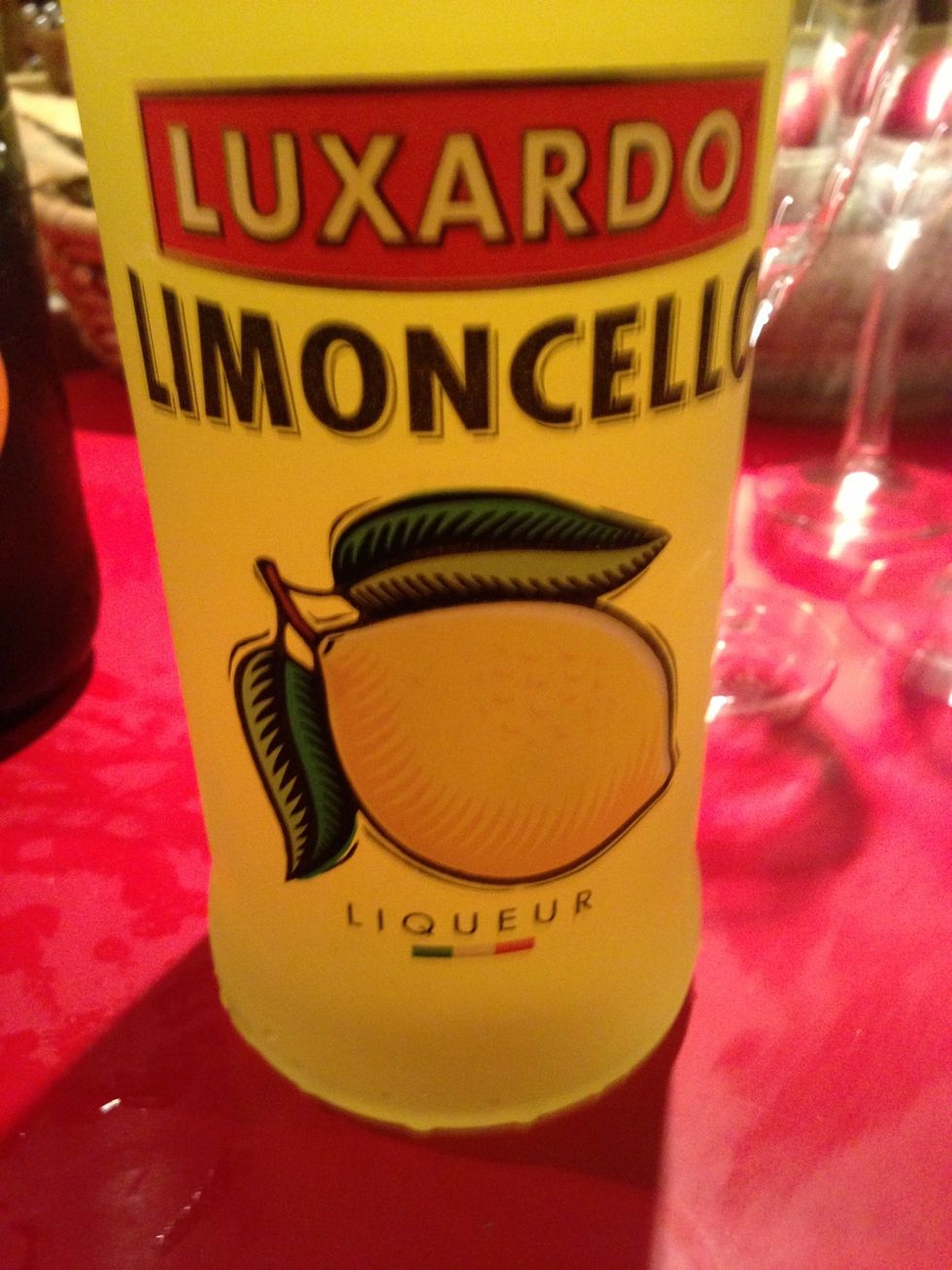 I used the cheapest bottle Limoncello I could find, but the better the bottle, the better the end result. If you can make your own limoncello, even better.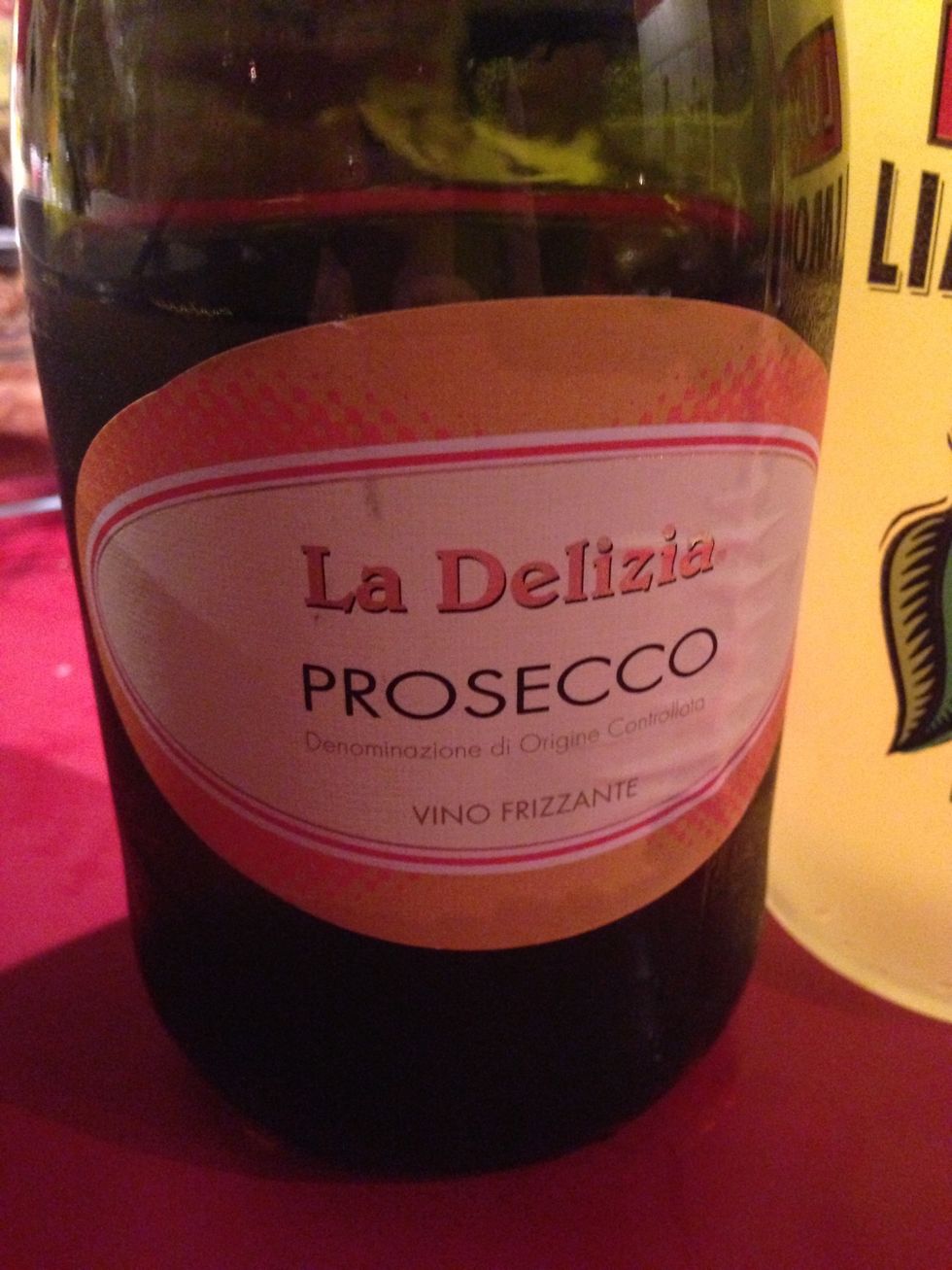 Same story as with the Limoncello. The better the Prosecco, the better the Scropino.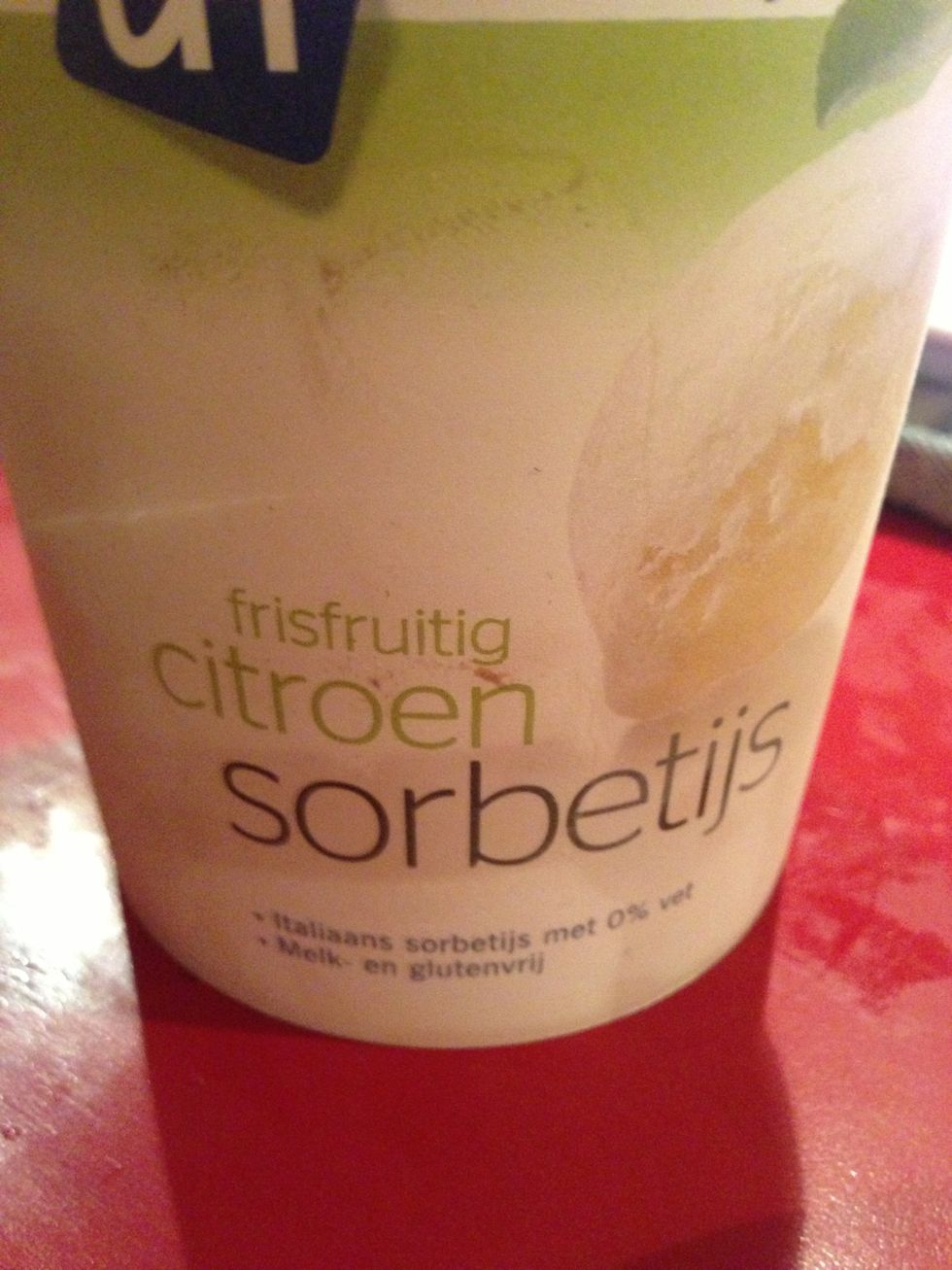 In the neighborhood this is the only sorbet ice you can find, but I'm sure there will be better on the market. Make sure you take the lemon flavor.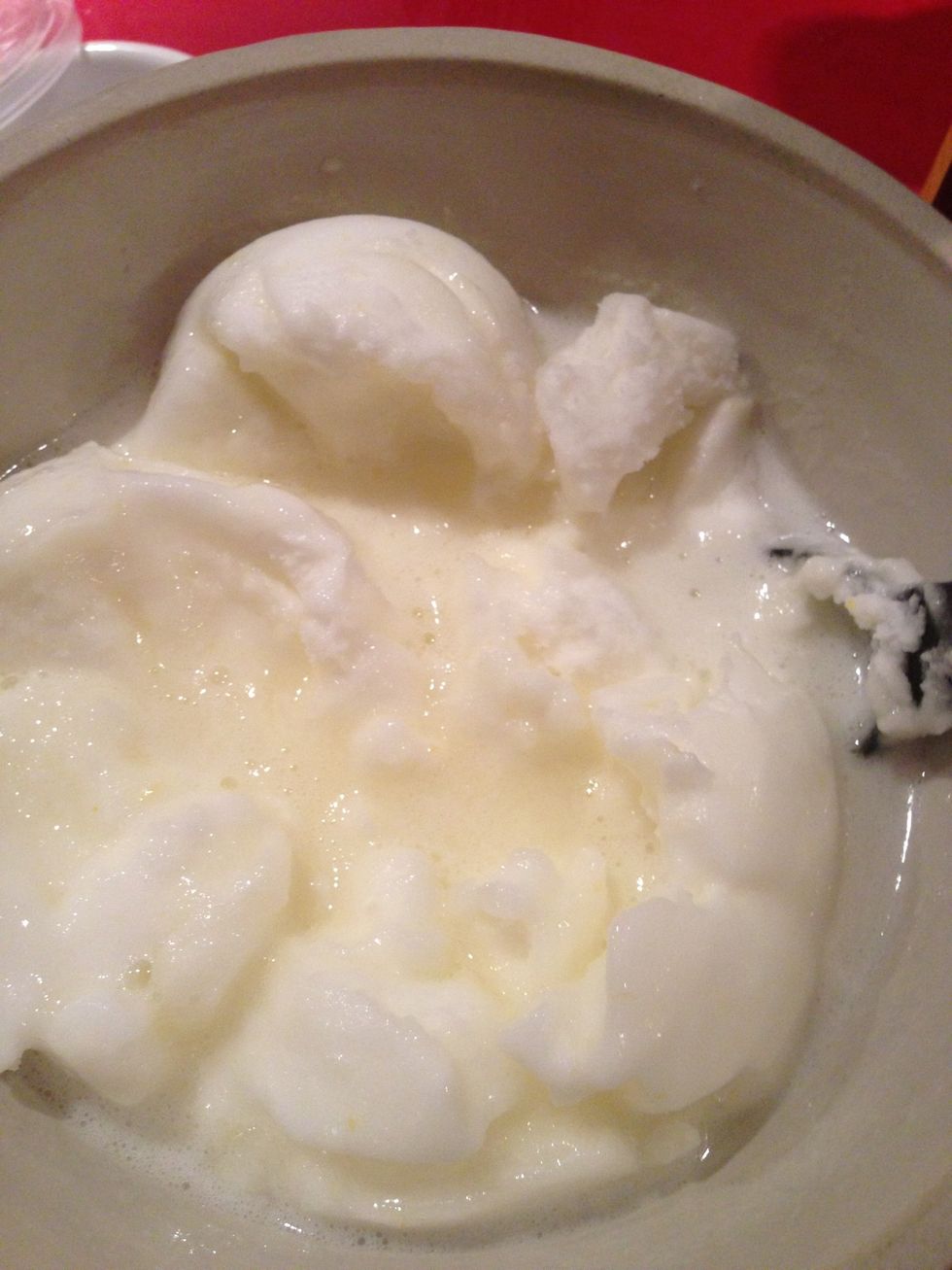 For 8 glasses I mixed about 600 ml of ice, Prosecco and Limoncello in a bowl until it's a smooth drink. Depending on how you want your evening to go you can play with the ratio of ingredients. ;)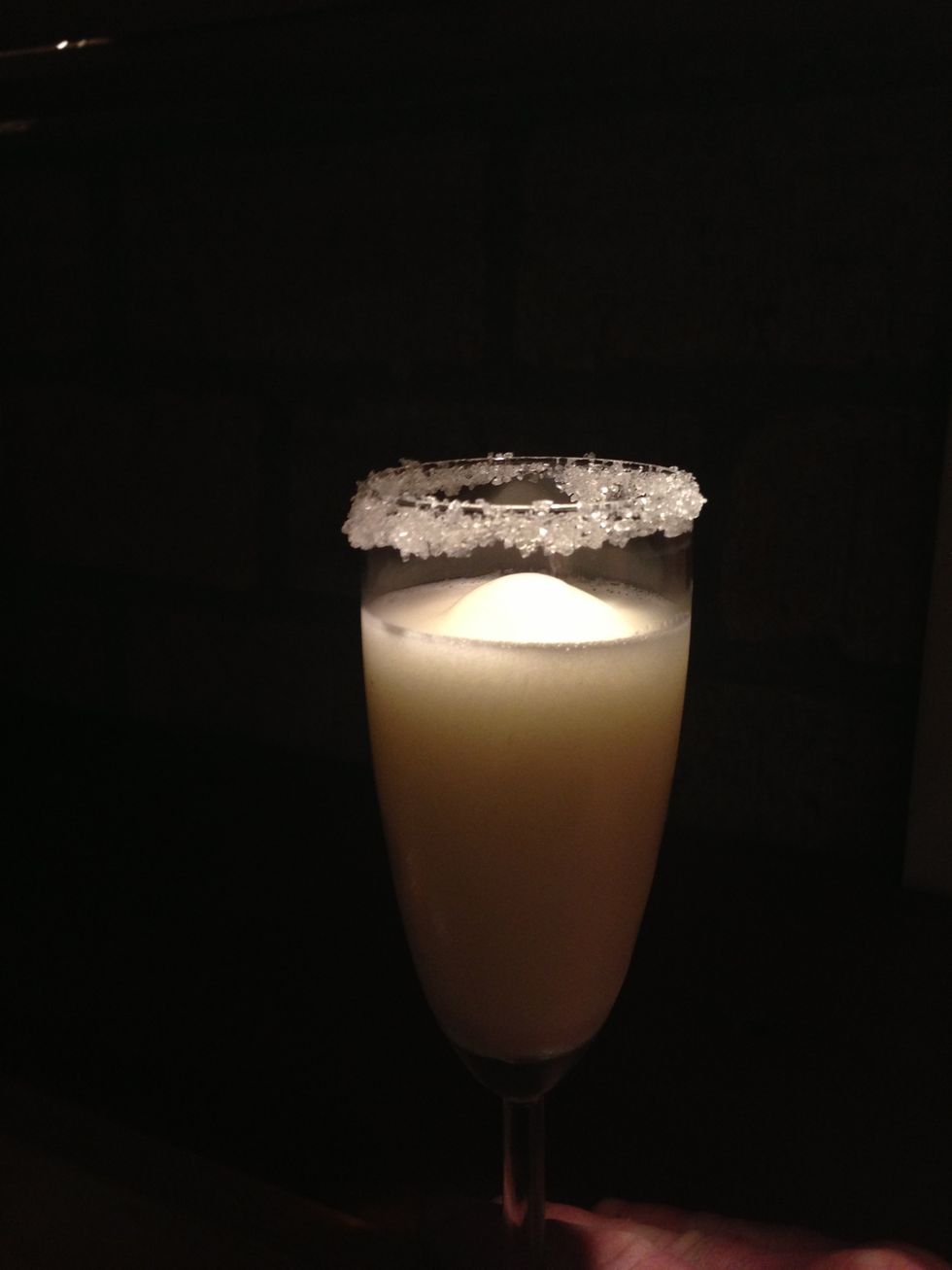 I dipped the gasses in water and sugar for the decoration. It also adds some sweetness to the sourness of the lemon ice.
Lemon Sorbet
Prosecco
Limoncello
Sugar