Creamy Alfredo sauce with pasta! Great as long as you aren't on a diet! Hahaha
23
Fill large stock pot with water. A lot of water is needed to cook pasta well.
Ahh... The hat trick. Butter... Cheese... Cream... If you notice, I used both a really nice Parmesan reggiano and a slightly cheaper generic Parmesan to save on cost but not sacrifice the flavor.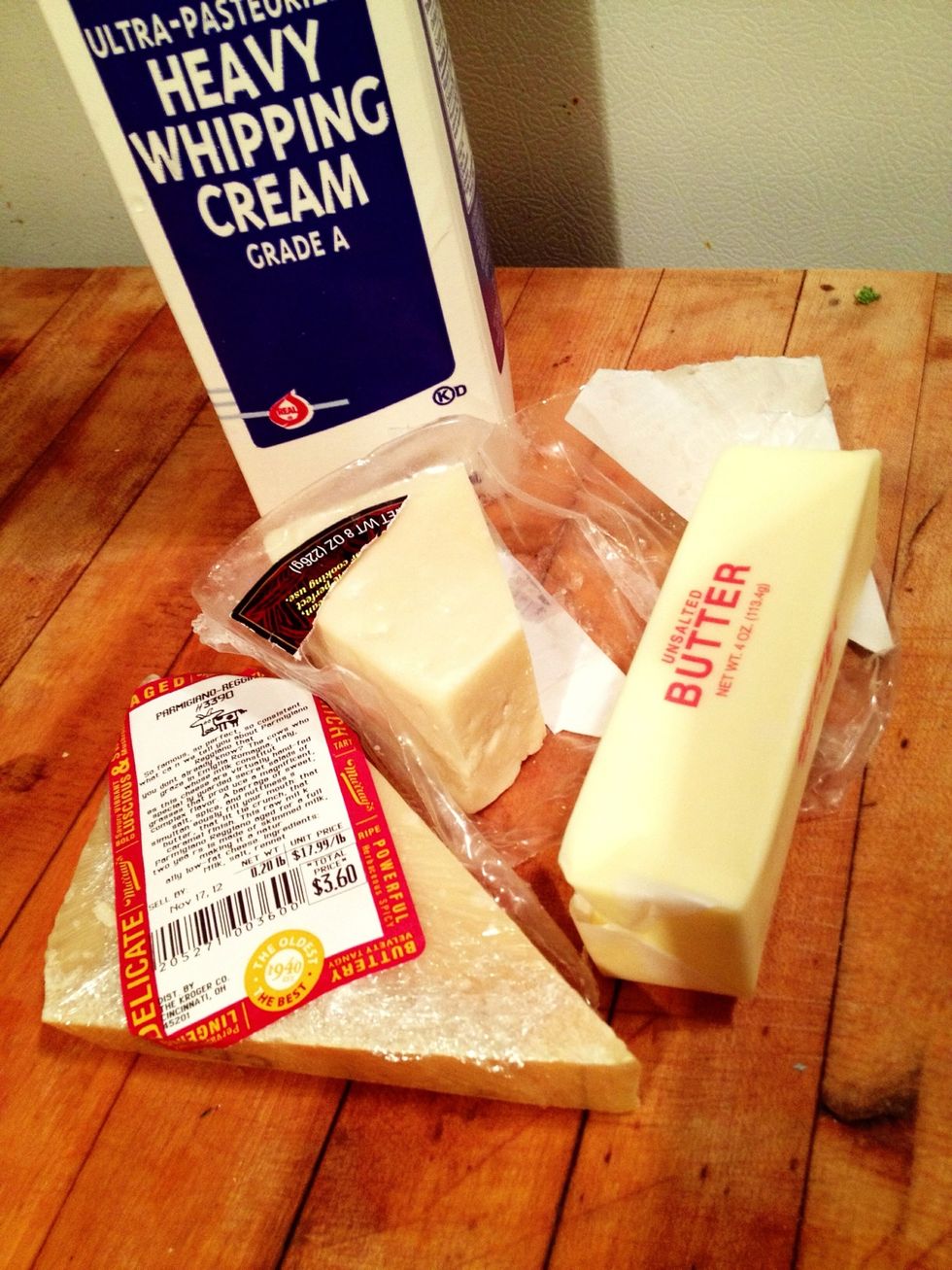 Grate your cheese. One and a half to two cups.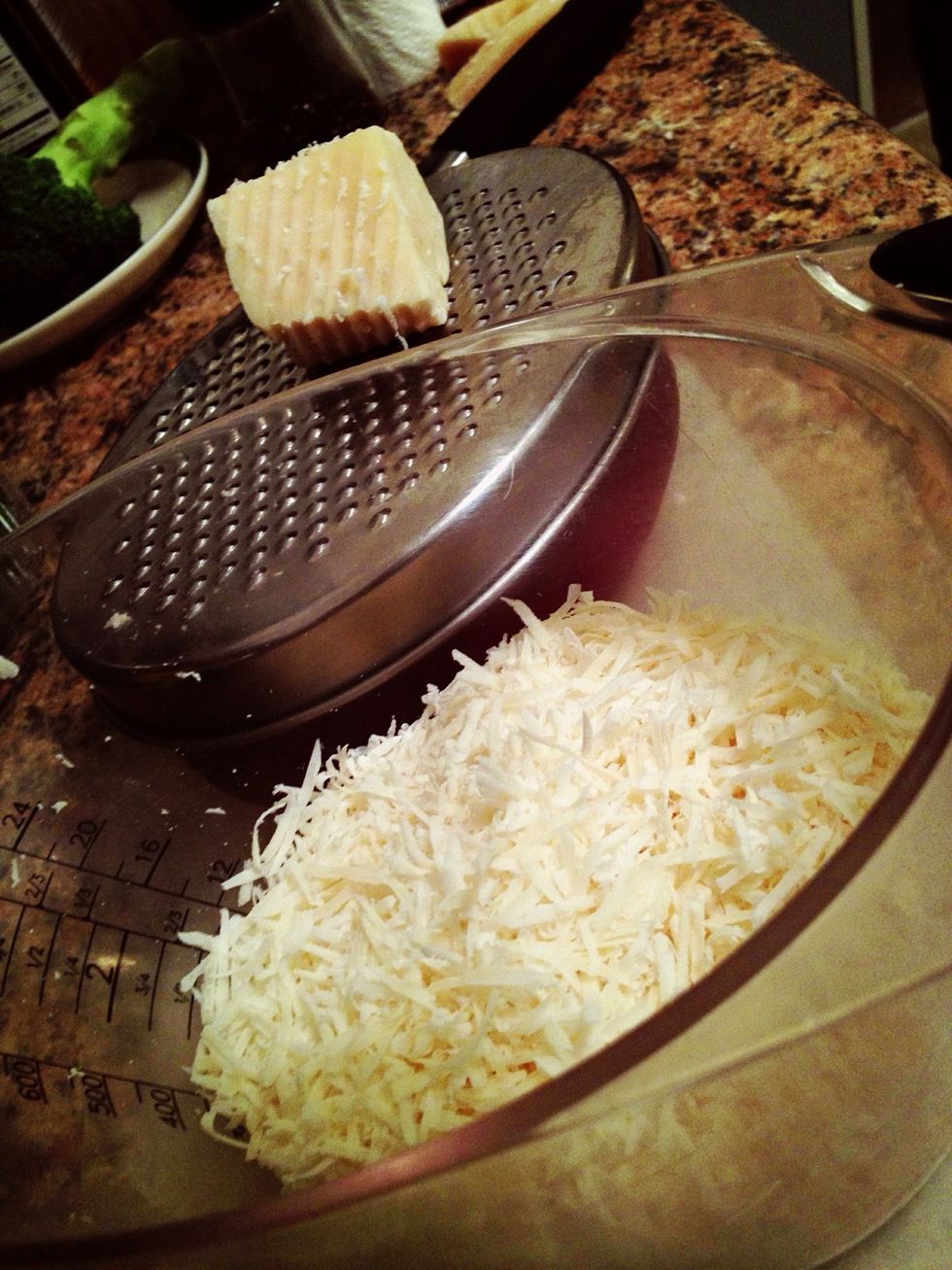 3 1/2 tablespoons unsalted butter. I prefer linguine but you could use fettuccine or whatever pasta you prefer.
Melt butter in small sauce pot on low and boil water on high in large stockpot.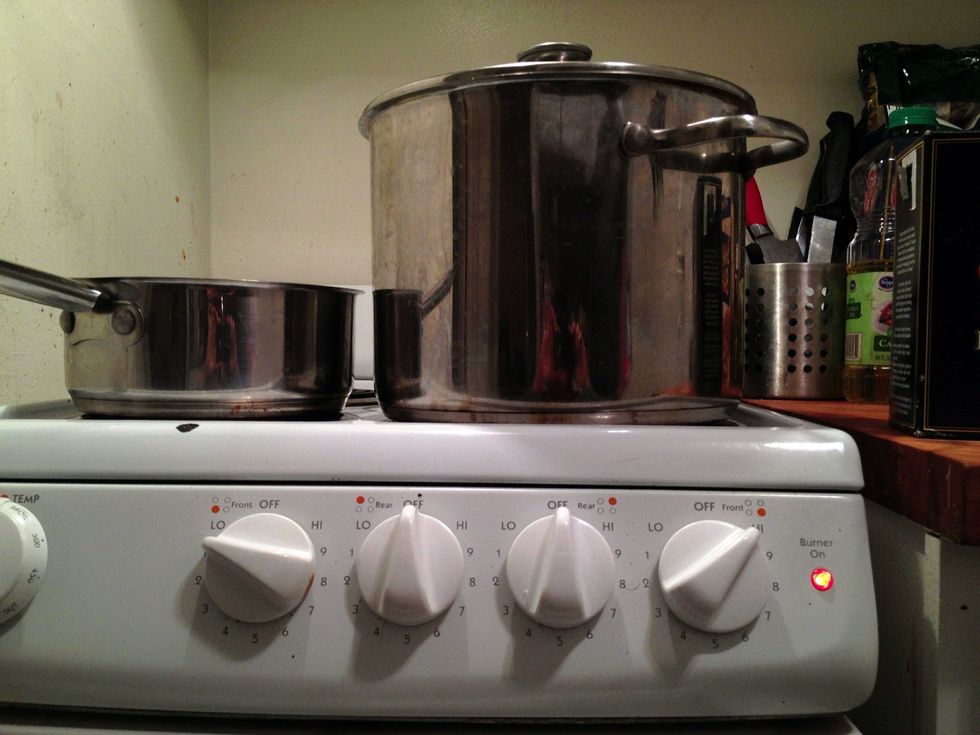 Butter. No you can't substitute margarine. Hahaha! ;)
Cream... 2 cups. No you can't substitute half and half or milk... An Alfredo sauce is heavy and rich! Anything else is blasphemy! ;)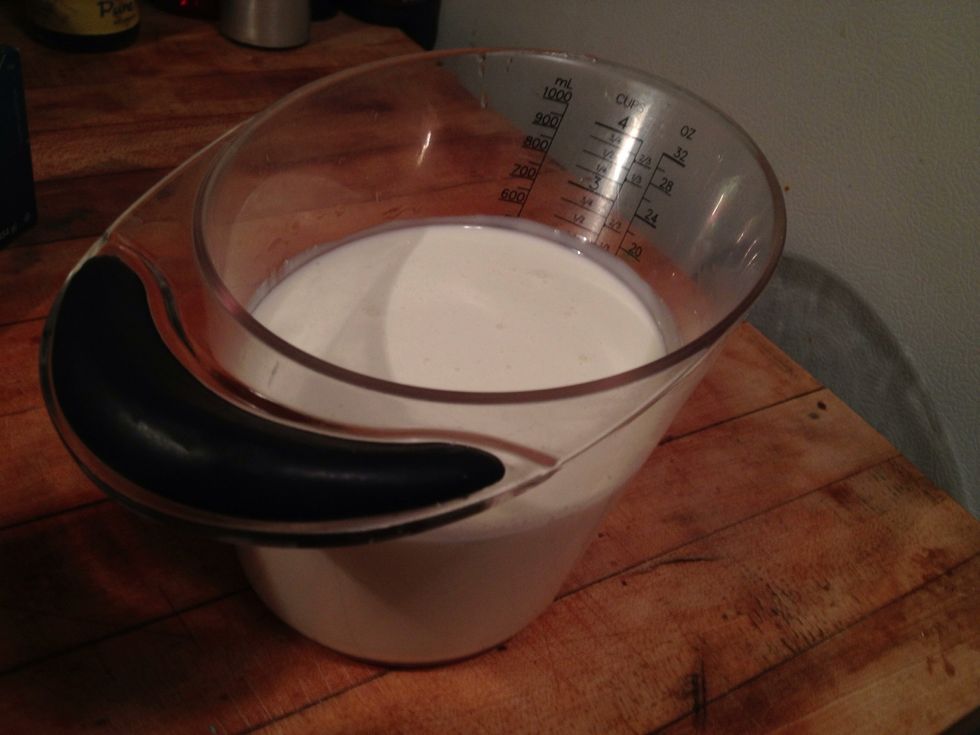 Add cream to melted butter and whisk together well.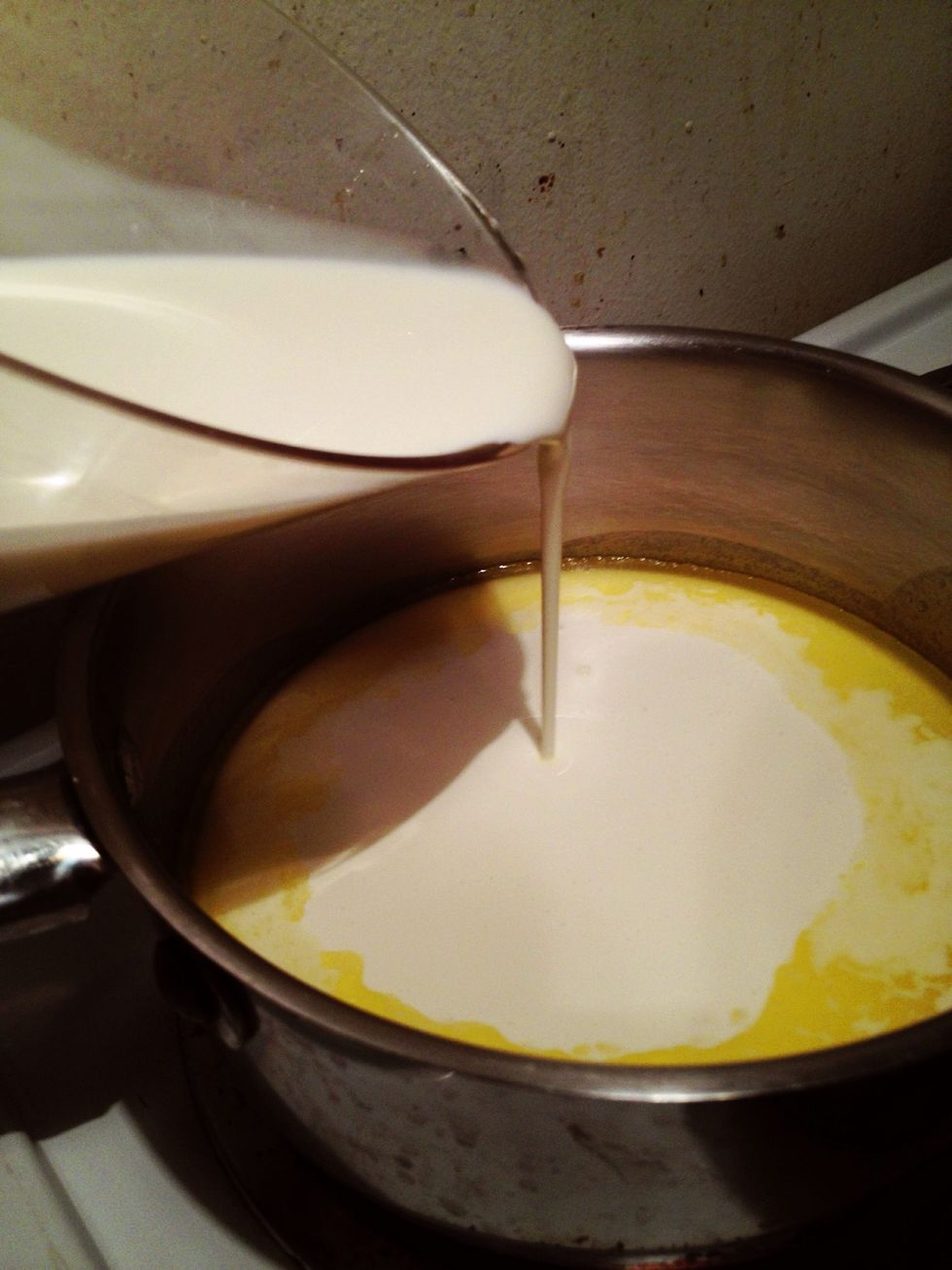 Add 1 teaspoon salt to cream/butter mixture.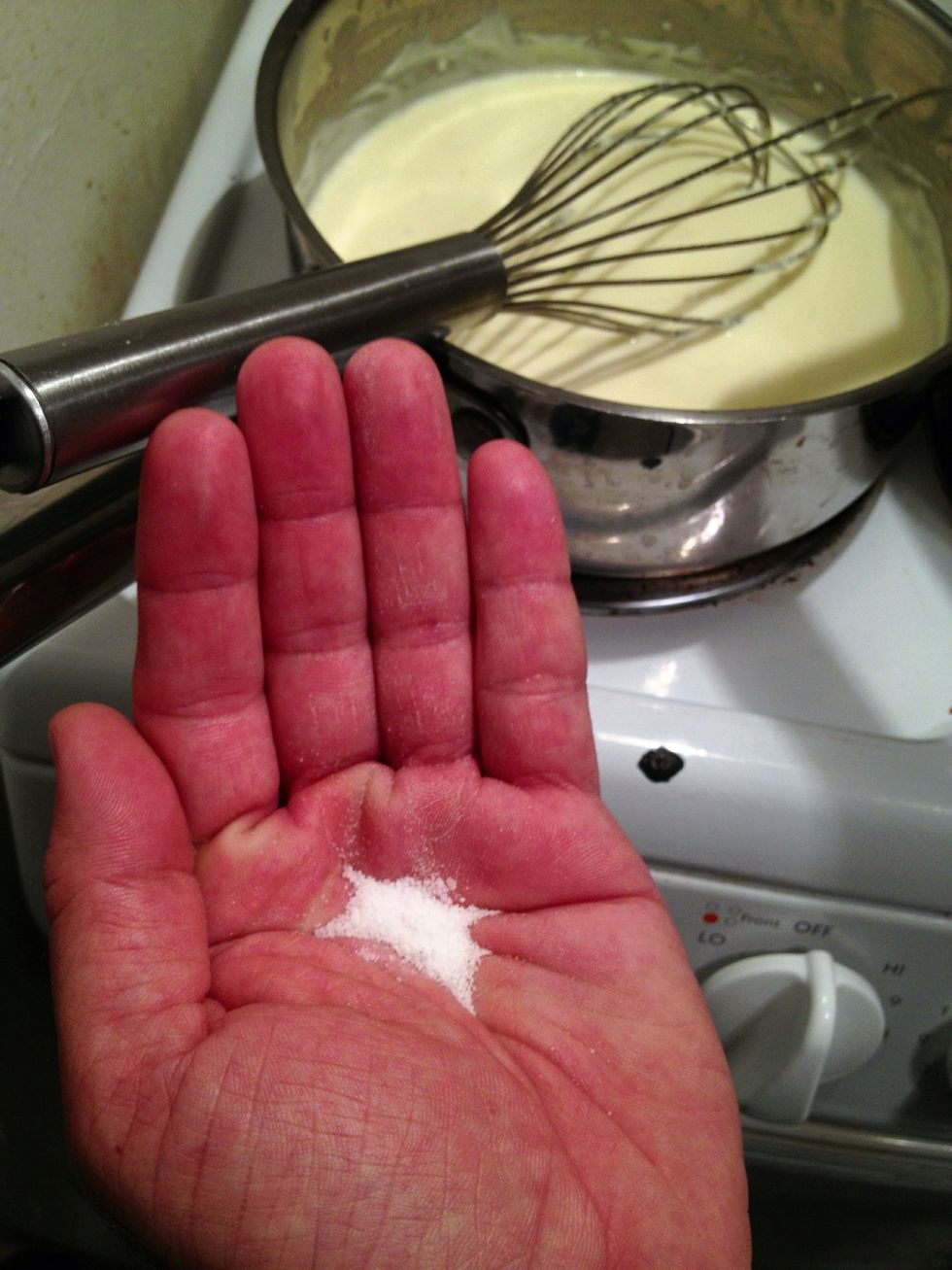 Raise temperature to medium high and whisk periodically as it comes to a light boil then, turn heat down to low and continue to simmer and let it thicken and reduce.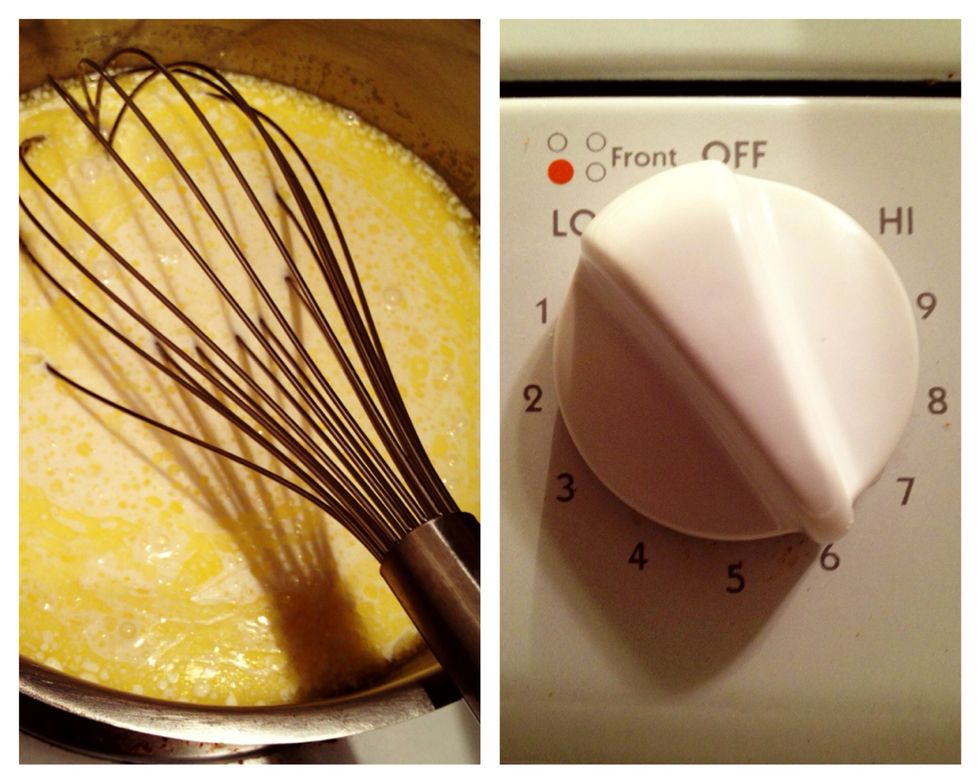 When water reaches a strong boil, add a handful of salt. It looks like a lot but, it is the only chance you will get to season the pasta and a handful of salt is needed for that much water.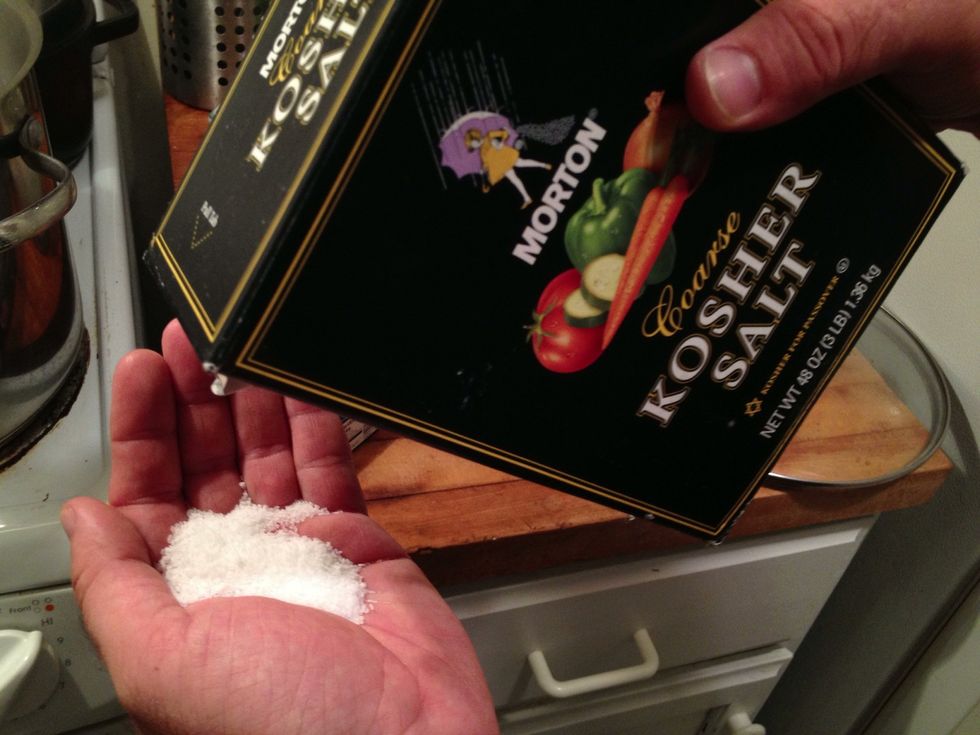 Salt will also raise the temperature of the water so be careful as the water may boil over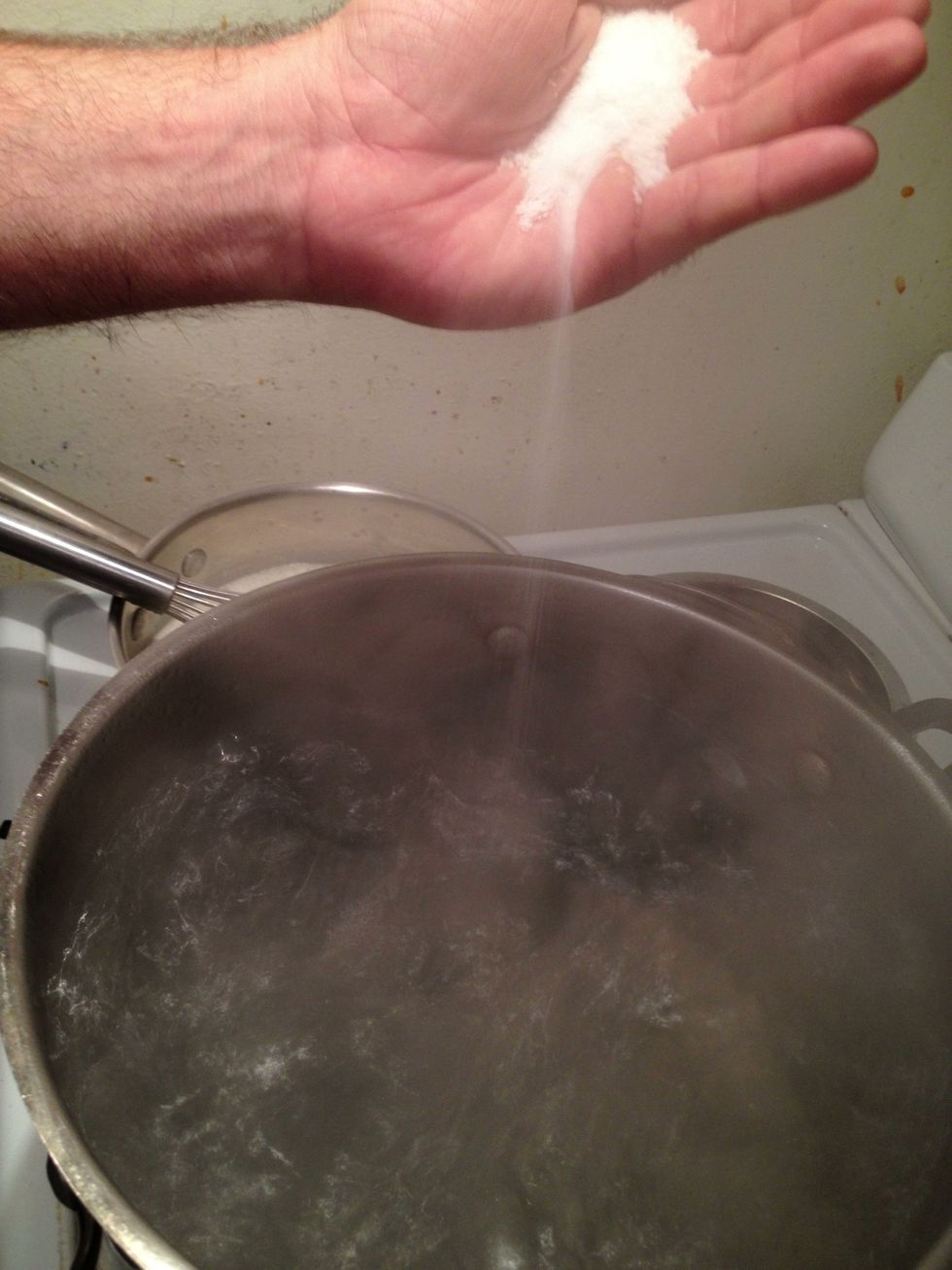 This is a good amount of pasta for two people. Cook the pasta al dente which means, "by the teeth", meaning that it should be very slightly chewy when you bite into it.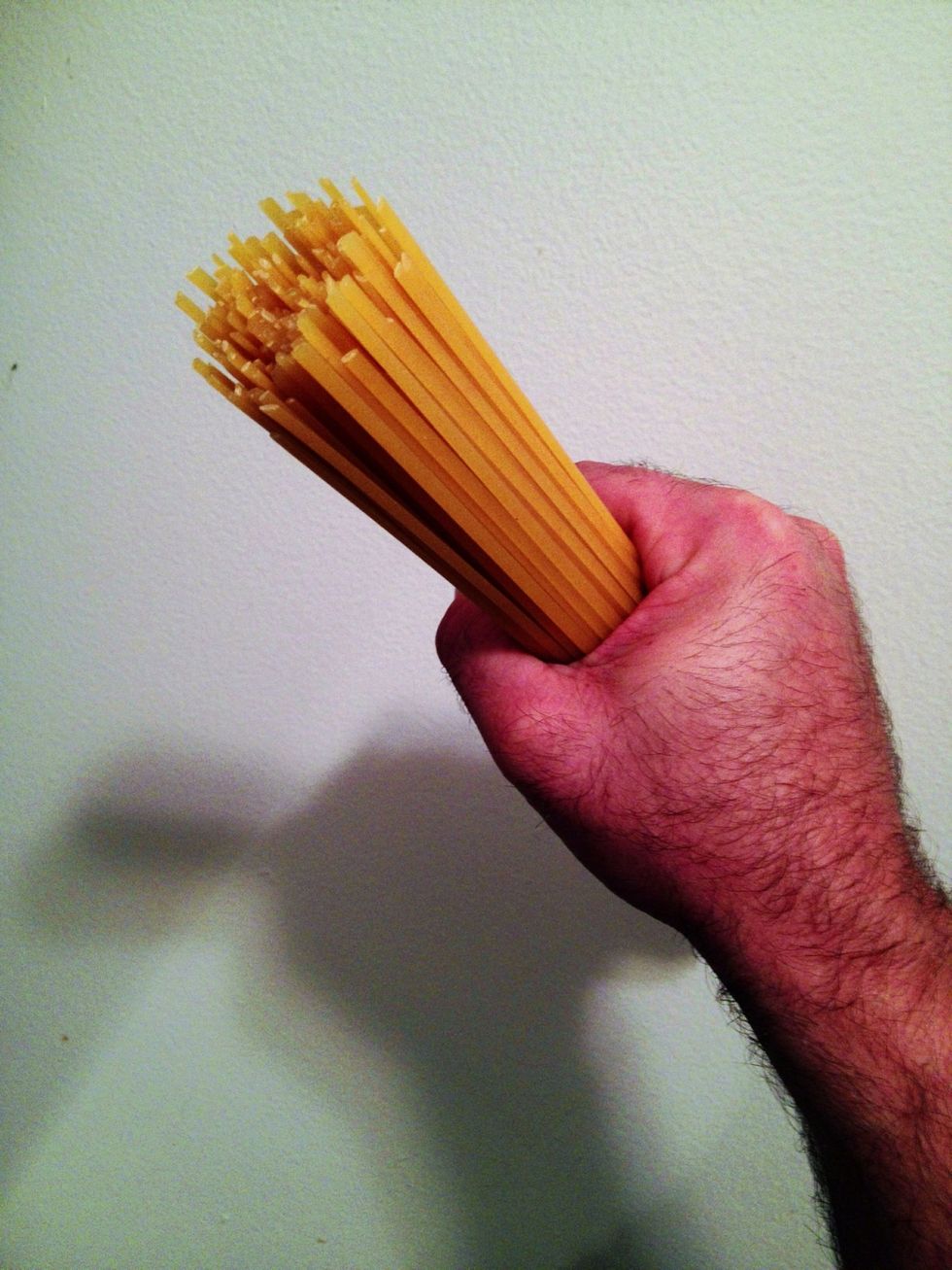 Before you drain the finished pasta, make sure that you get some of the pasta water.
The water now contains starches from the pasta which is amazing for helping to thicken (or thin) sauces.
Drain the pasta well.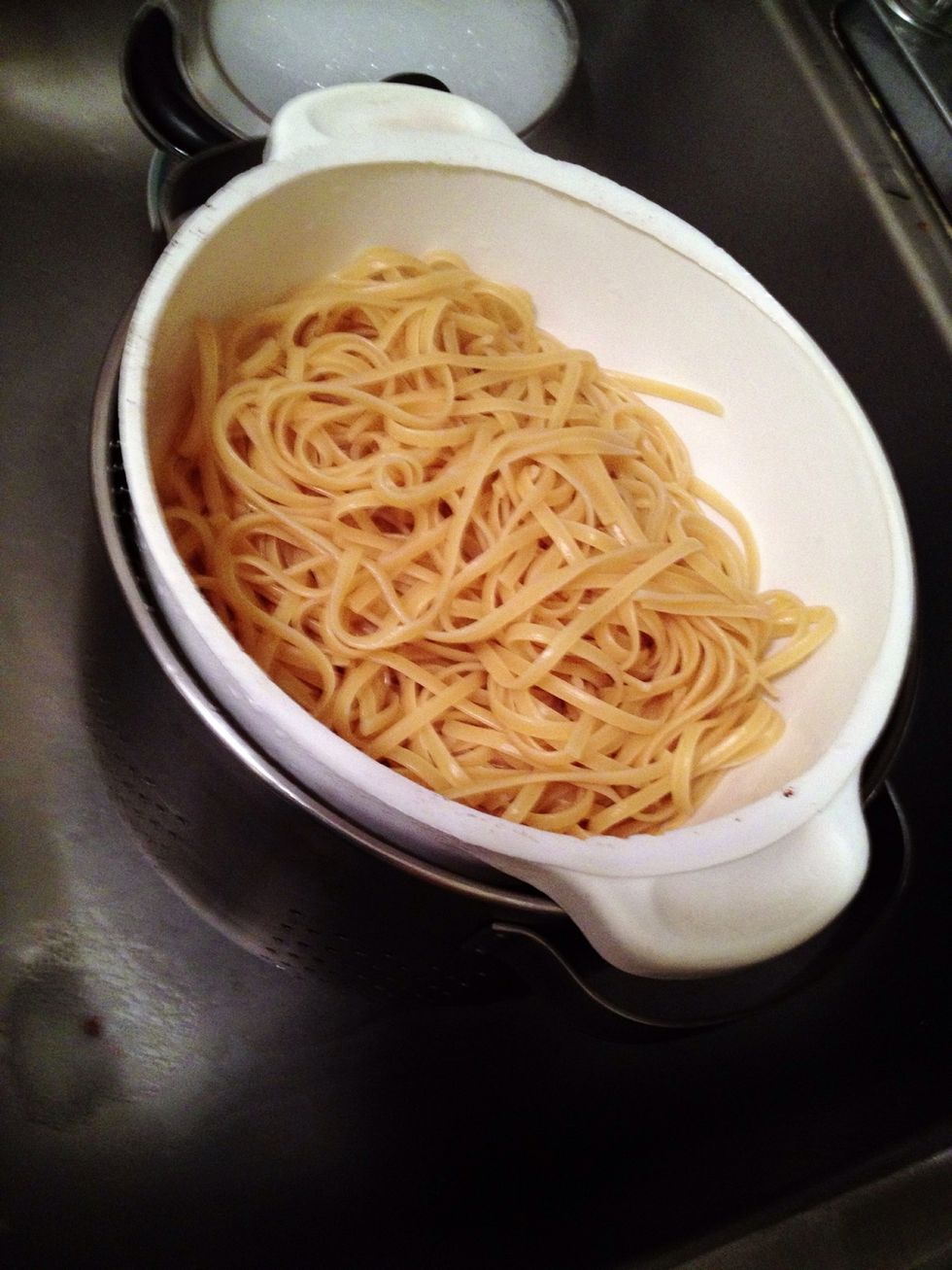 Add just a little bit (2 tablespoons) of the cheese to the sauce add whisk it together. Only a little is needed at this point. You will add most of the cheese later.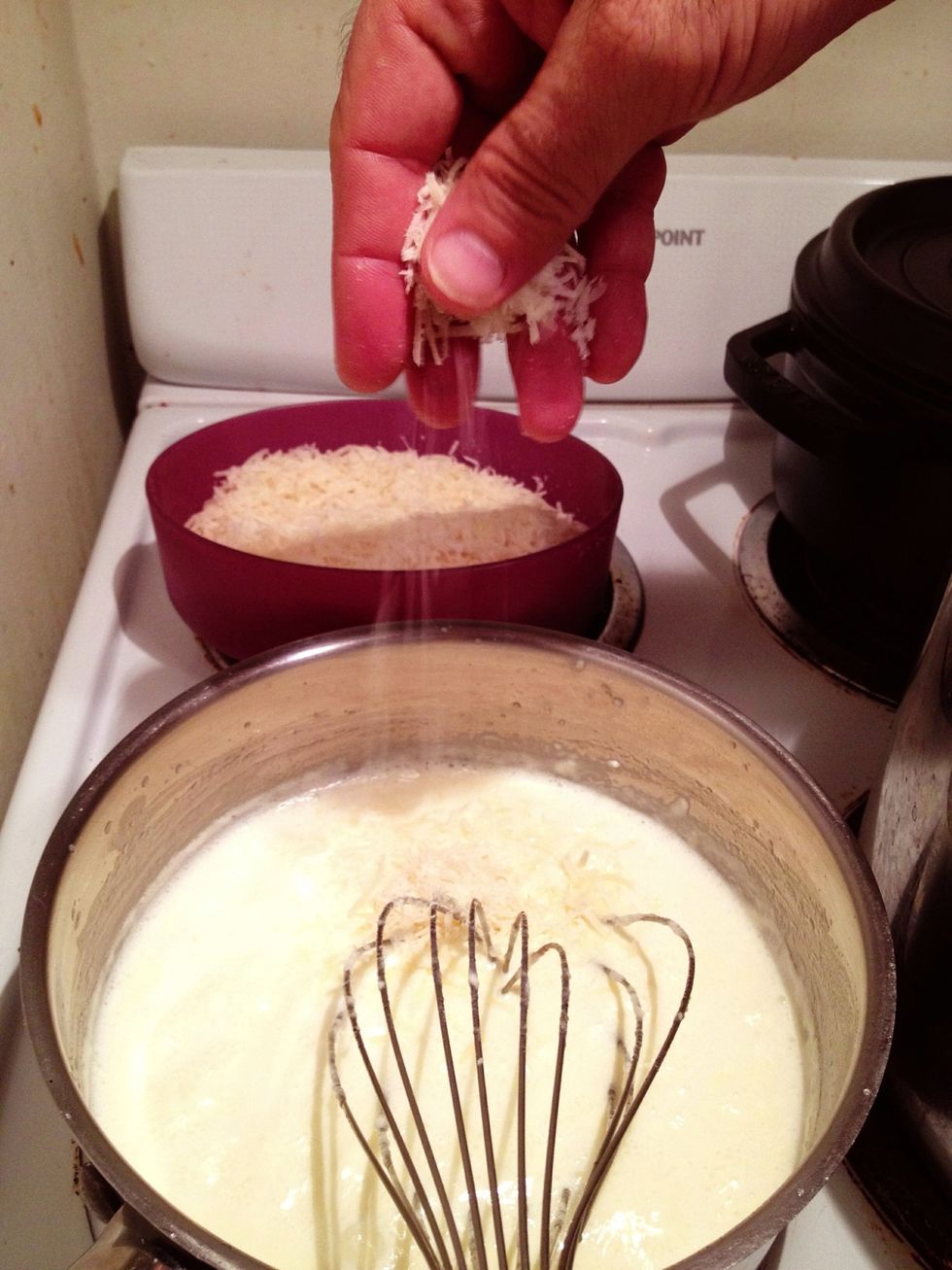 Add pasta back to stock pot on same (still hot but now turned off) stove burner. Pour a little bit of the pasta water over the pasta. If the pasta is stuck together, the water will also separate it.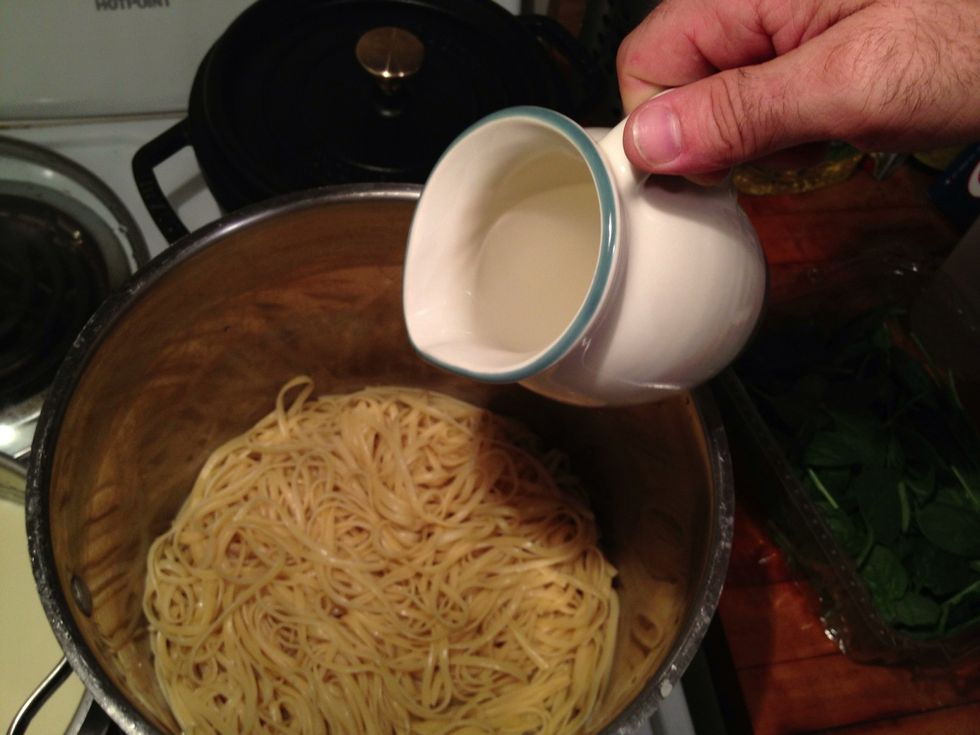 Add cream and butter and cheese mixture to pasta over very low heat. Be sure not to let it burn to the bottom of the pot so stir continuously.
Add the cheese little by little and stir over very low heat until nice and creamy. Turn off heat. If your sauce becomes too thick, you can add a little more pasta water and stir until creamy.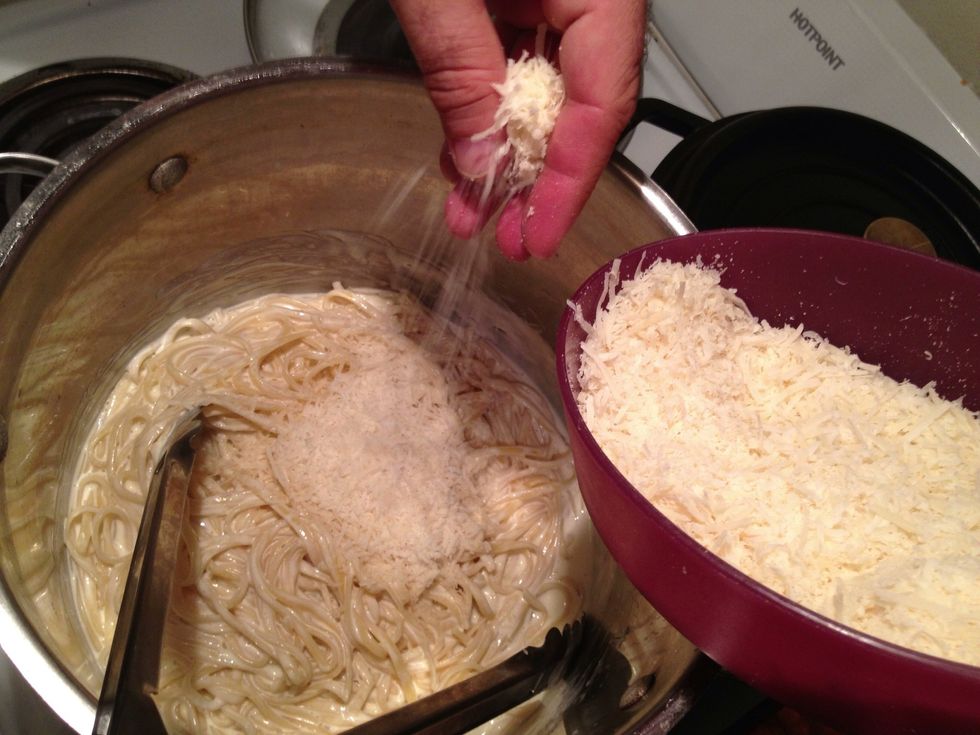 Delicious by itself or, add sautéed chicken breast, shrimp or steamed vegetables to go with it for some variety!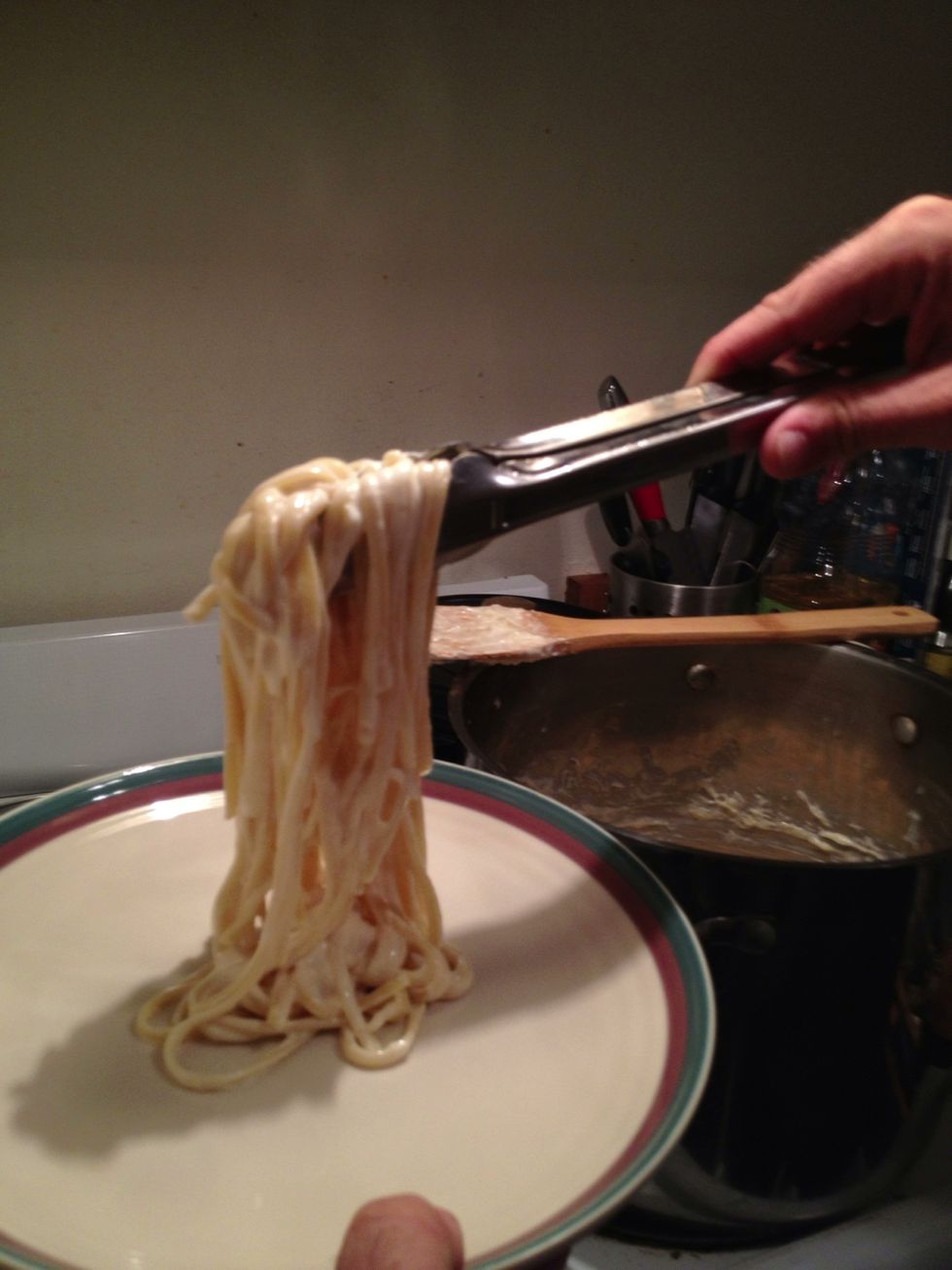 Creamy and delicious!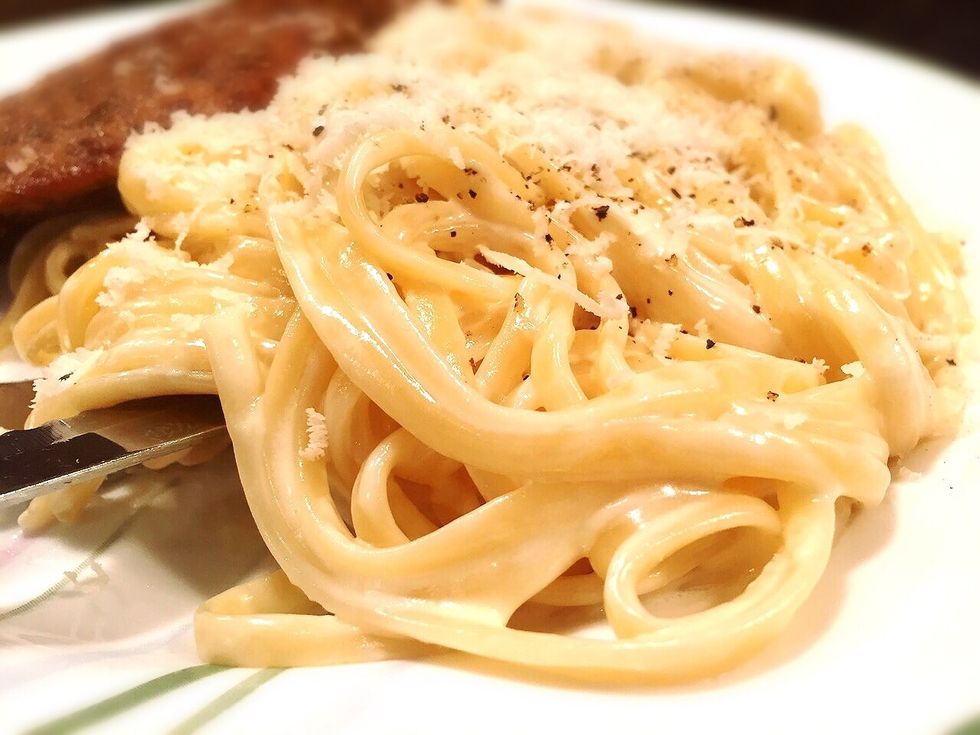 Tonight, with sautéed chicken breast...
3 1/2 tablespoons unsalted butter
2 cups heavy whipping cream
1 1/2 - 2 cups Parmesan cheese
Linguini (or whatever pasta you prefer)
Kosher salt