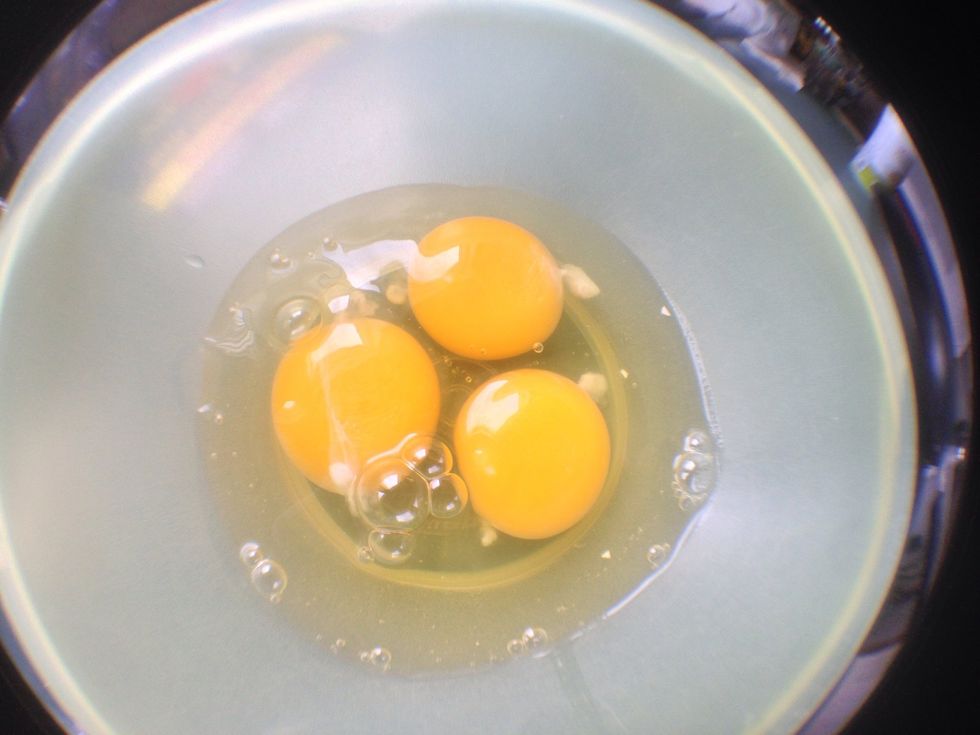 You can use any eggs you want. I chose 3 grade "A" white eggs.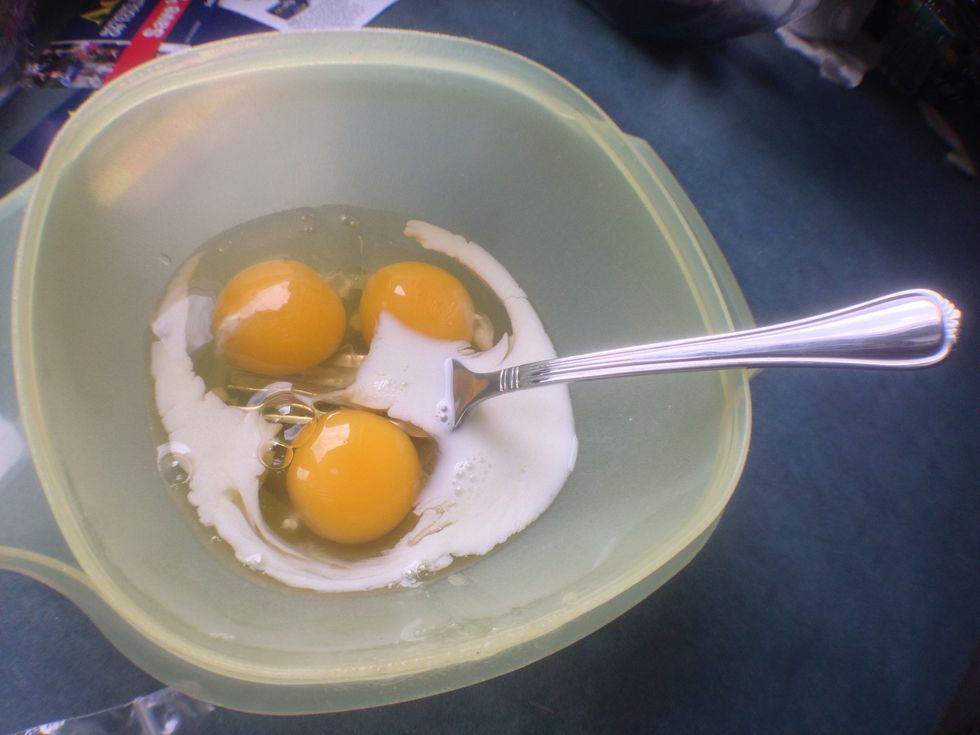 I poured some milk in mine to give my eggs some "fluff". You can use any milk you prefer. I chose whole milk. My "formula": # of eggs = # of big drops of milk.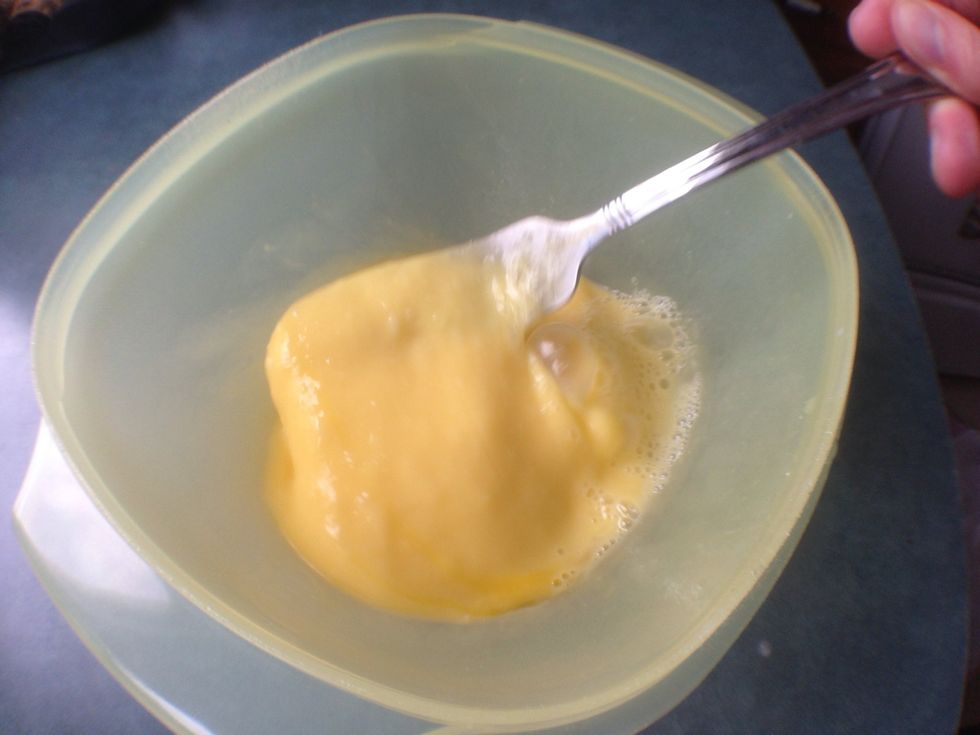 Whip it good! Using a fork or wired whip.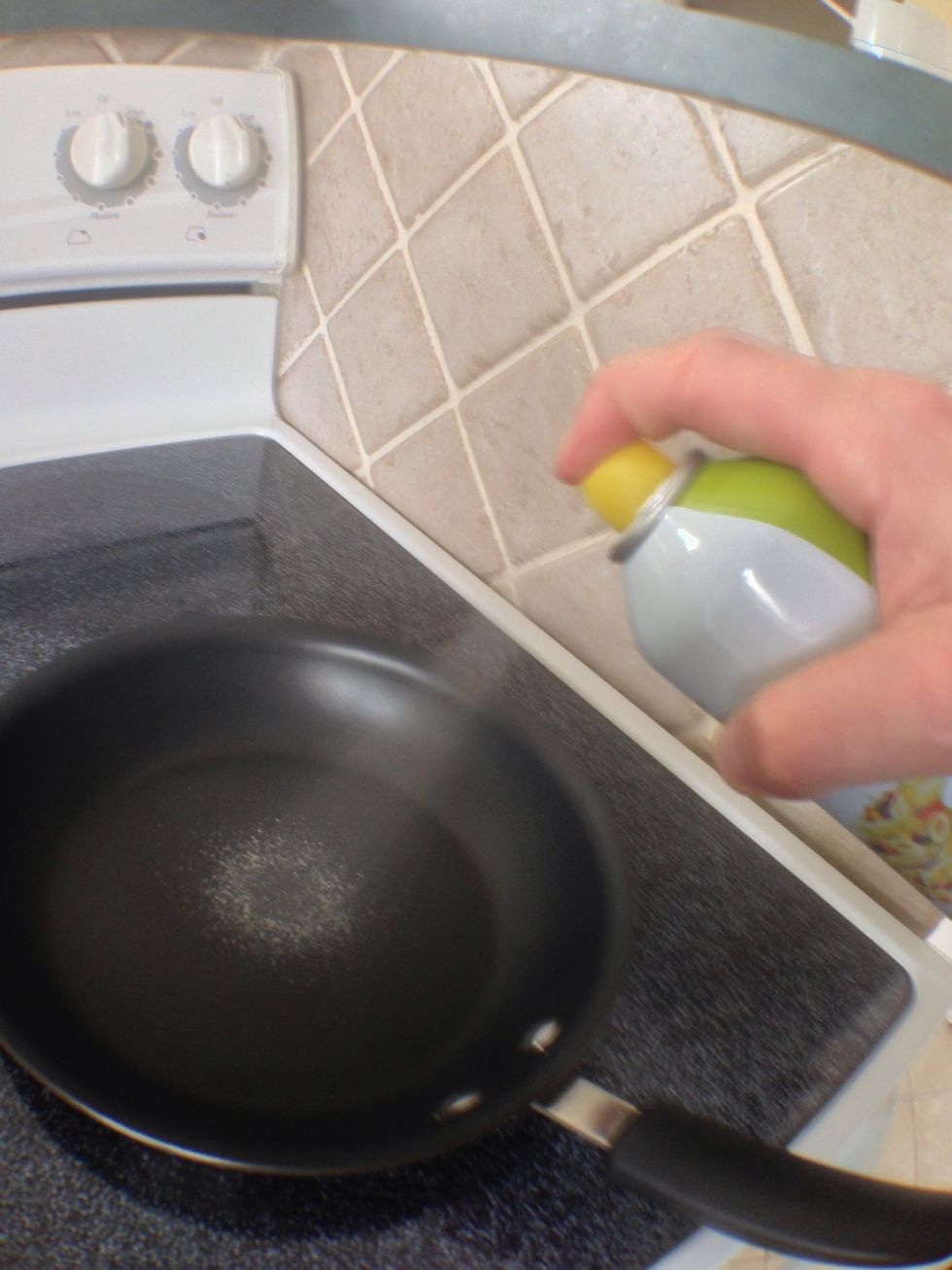 Spray your pan in a circular motion for 2-3 seconds. You don't have to use a lot of spray.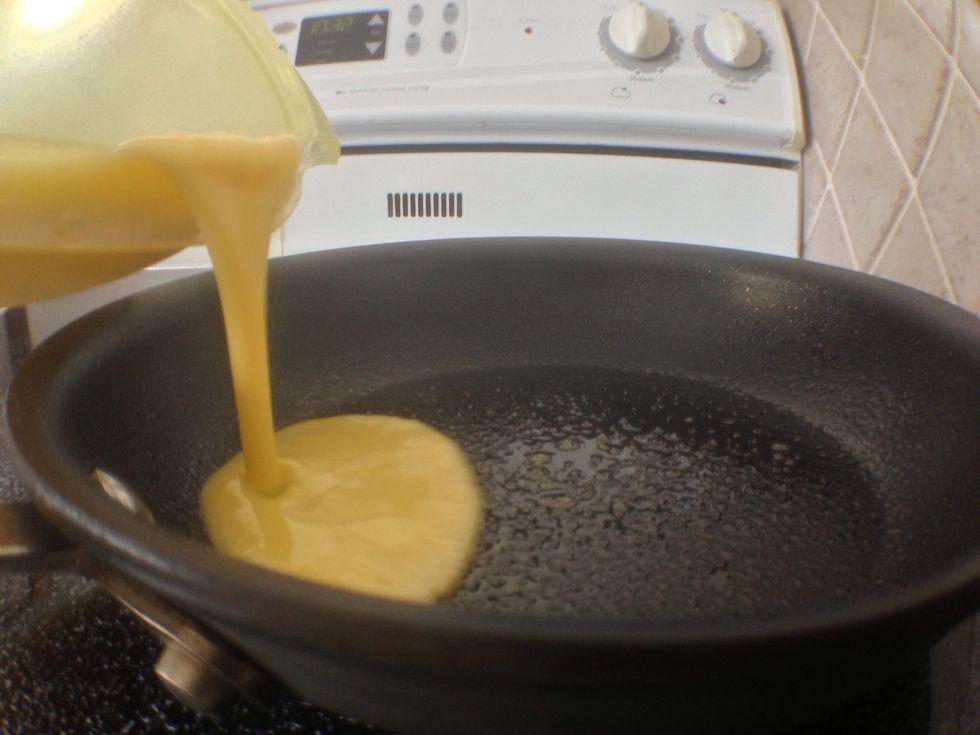 Pour your eggs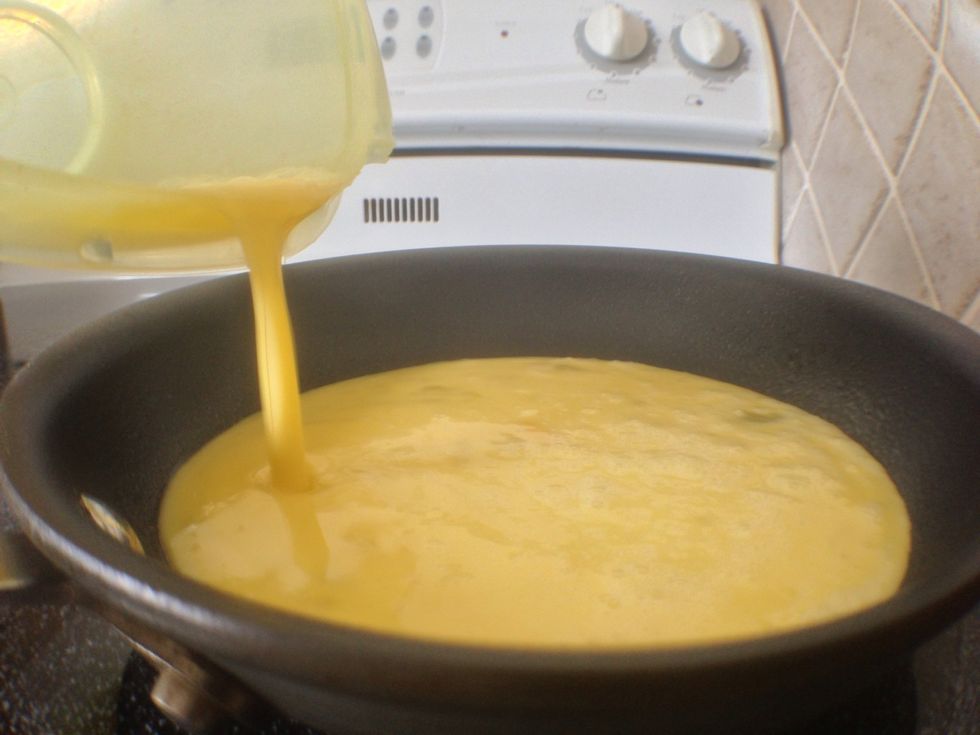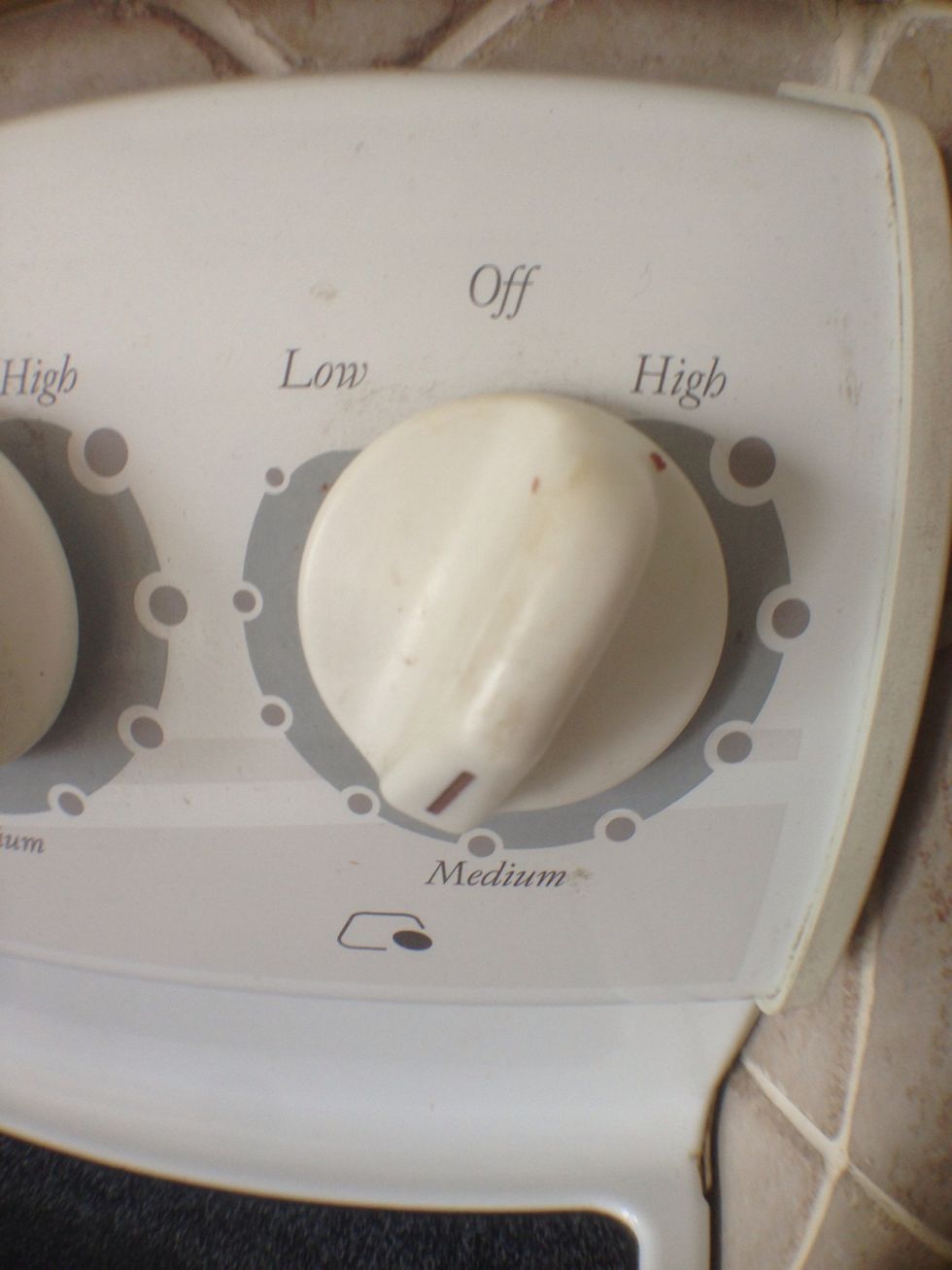 Set your temperature a little bit before medium.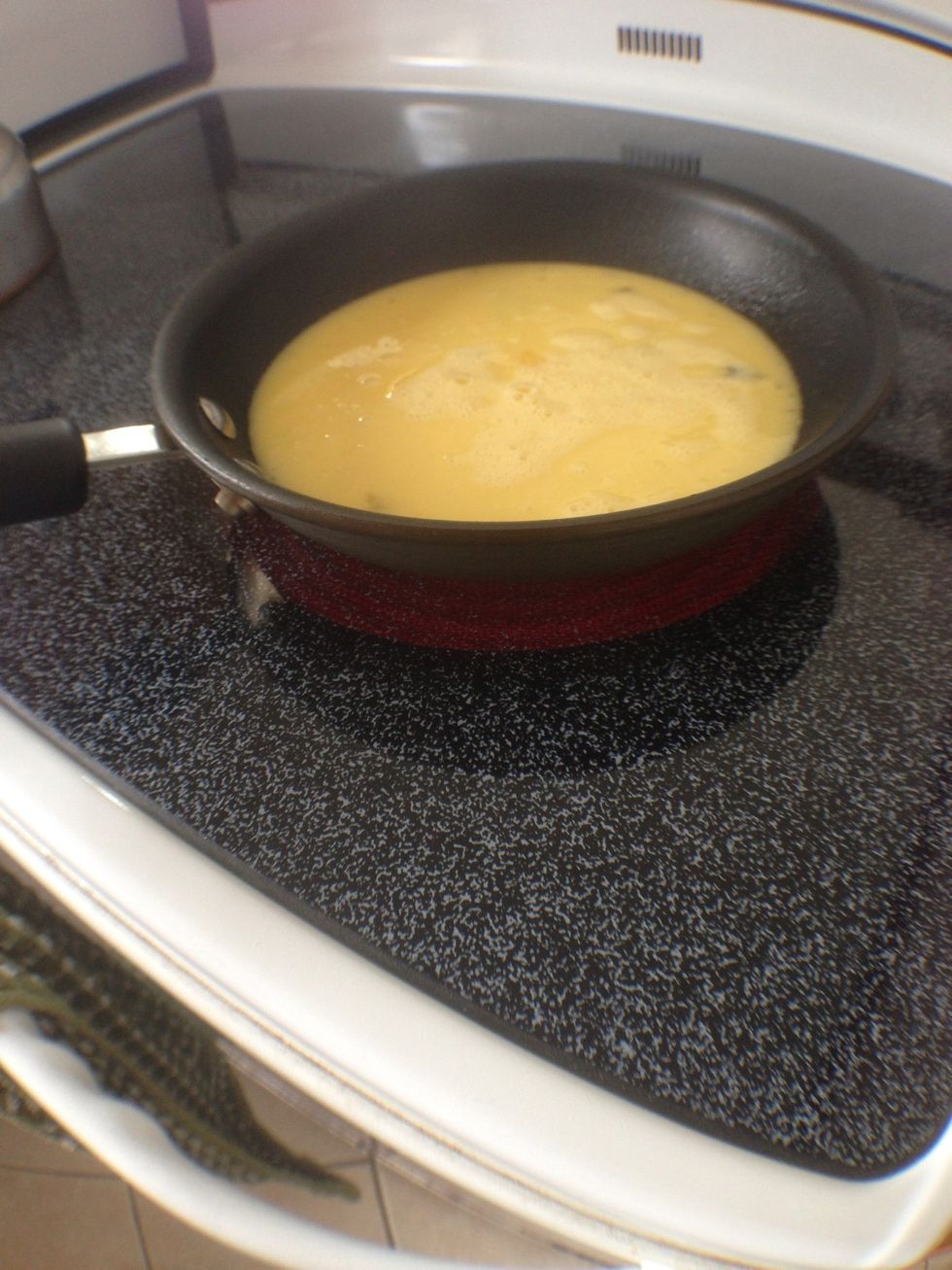 Your going to wait about 3 minutes and you'll see that the eggs start to solidify.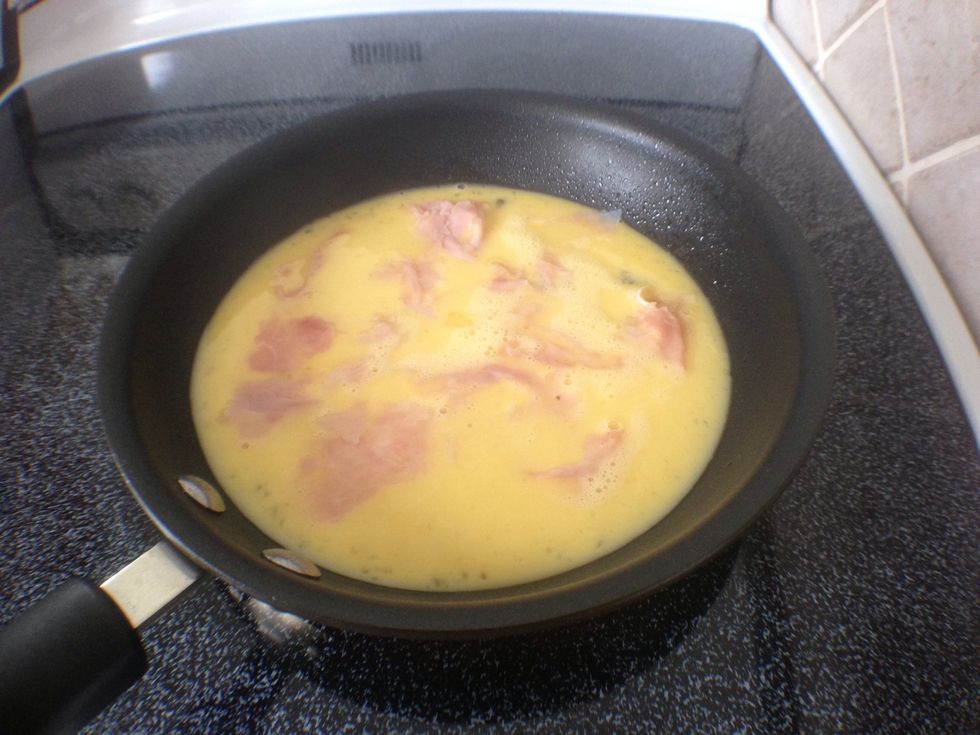 While you wait, now is a good time to add your creativity. I pulled apart some ham and threw it in there!
It's about that 3 minute mark.. I check using my spatula. Usually at this point I'm starting to run my spatula around the perimeter of the pan.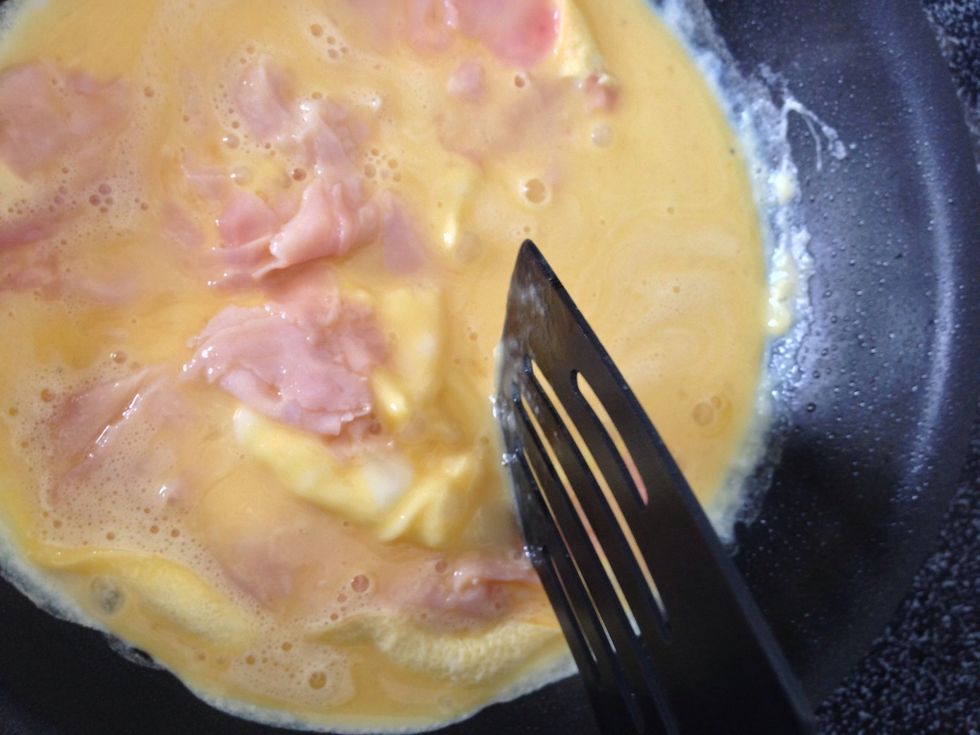 Start pulling and pushing your eggs from any direction. Your eggs should be forming.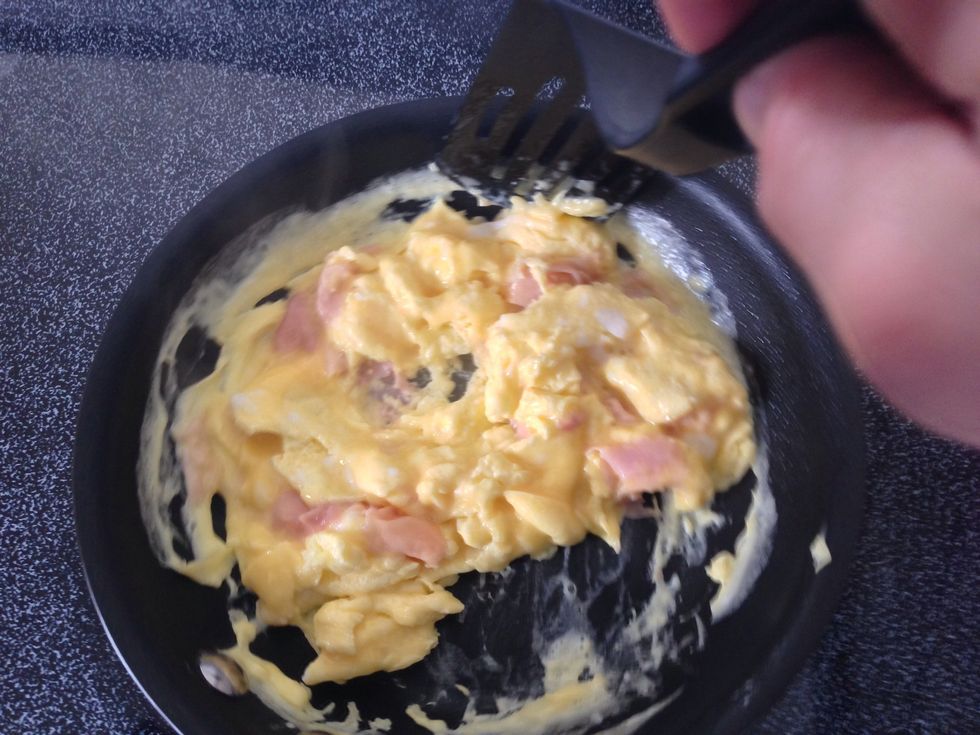 Keep pulling and pushing. You can even start digging beneath the eggs and flip them over. Note: if your eggs still look wet keep cooking! It's possible the temp wasn't high enough (by tiny bit).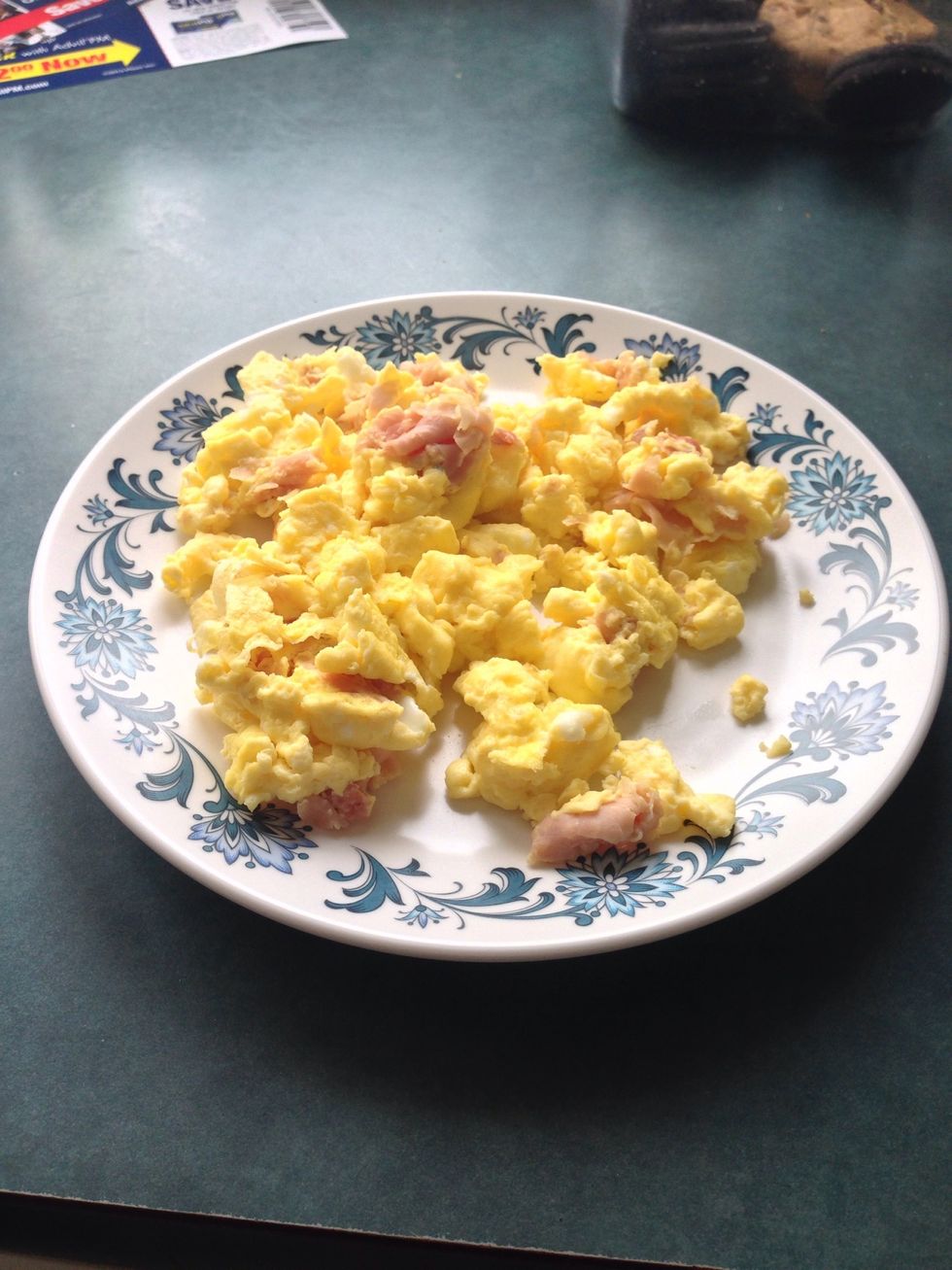 The finished product!
Extra!!! Throw some pulled ham in the pan while you still can. Remember to spray the pan again! I like to call these "Ham Bits".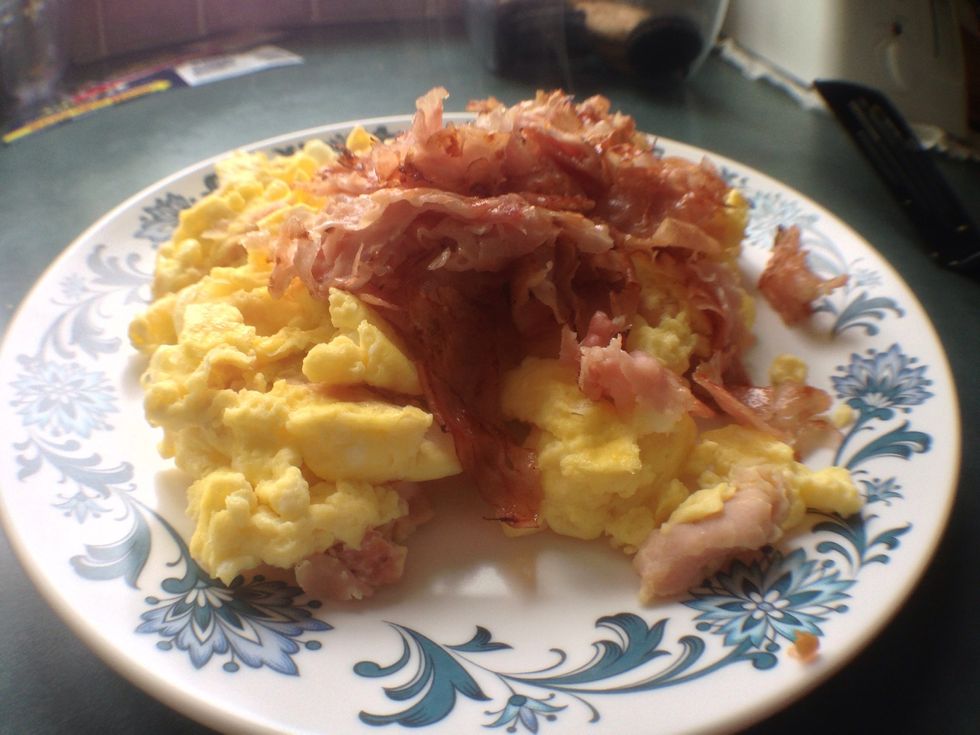 Finally go eat breakfast! Lunch! Brunch! Dinner! Or whenever you wanna eat your scrambled eggs!
Pan or grittle
Cooking spray
# Of Eggs you want
Creative Extras: ham, cheese, etc
Of course, a stove
A bowl
A Fork or wired whipper
Plastic spatula
Attention to detail and patience =)
Milk (If preferred)
C.J. Schiatta
I work for Apple. I am a Crossfitter. I own Save Long Island Music and Squeegee Tee's. I sing for The Affair. Have good faith in yourself and be consistent.