I will show you how to make Scottish Toffee.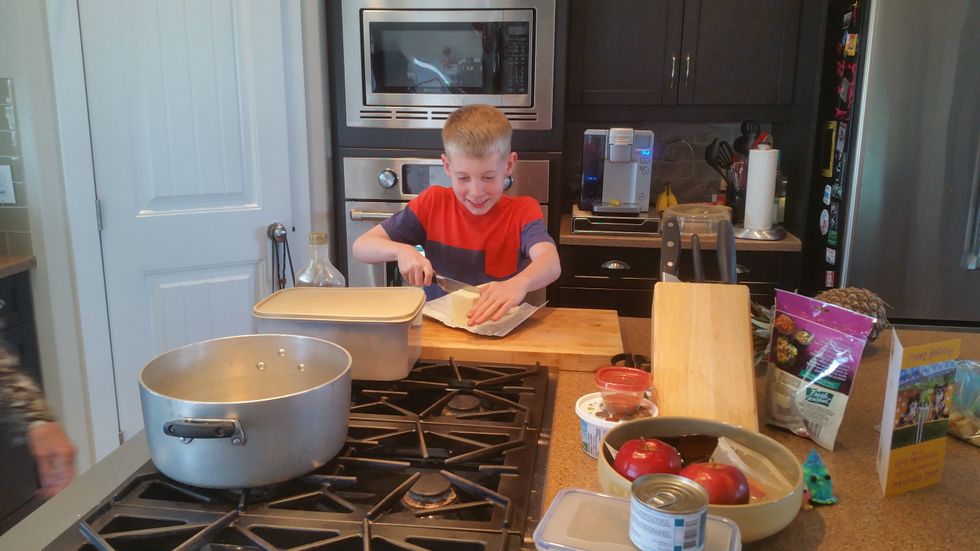 Add all ingredients into a large aluminum or non stick pot.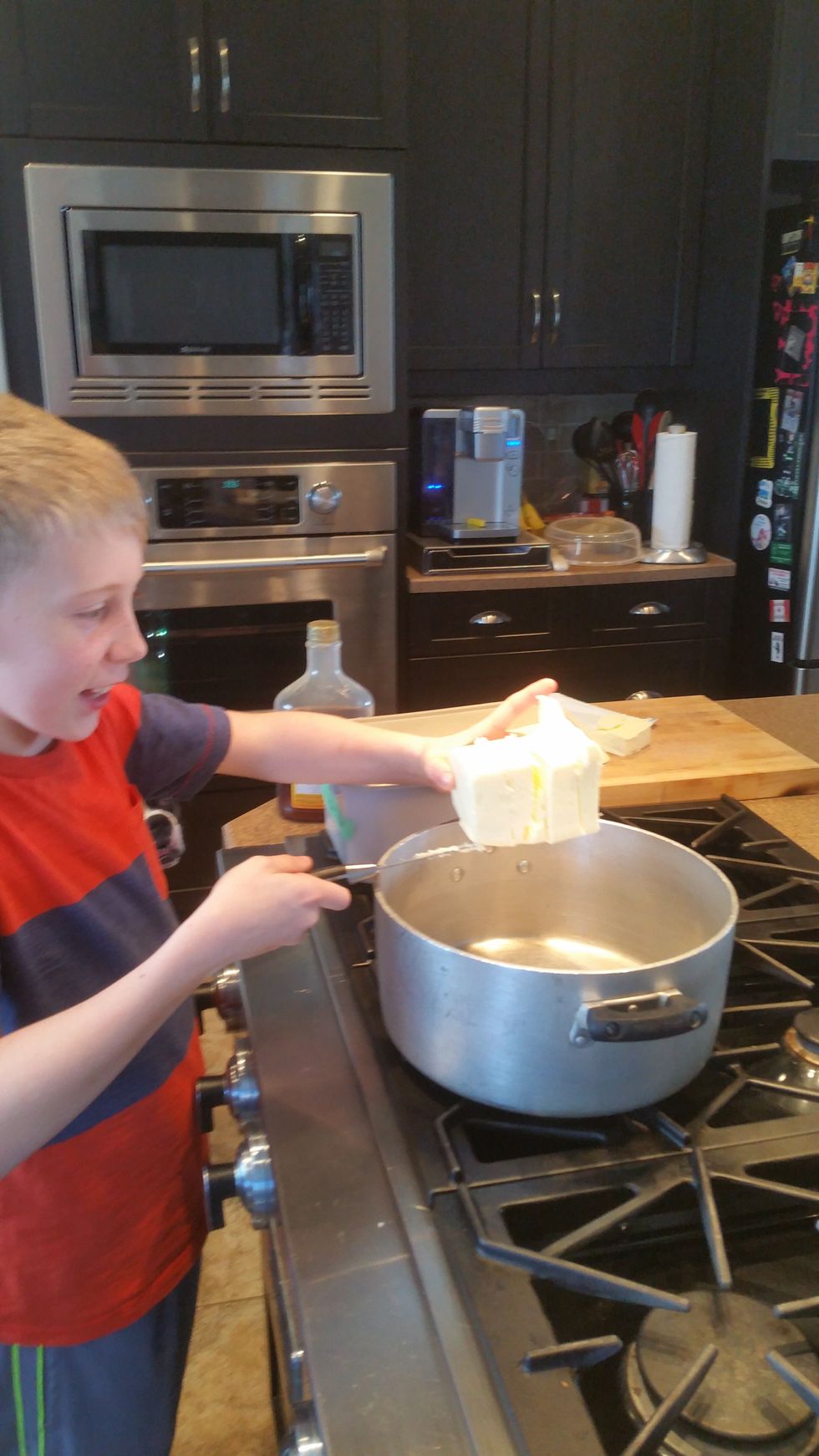 Butter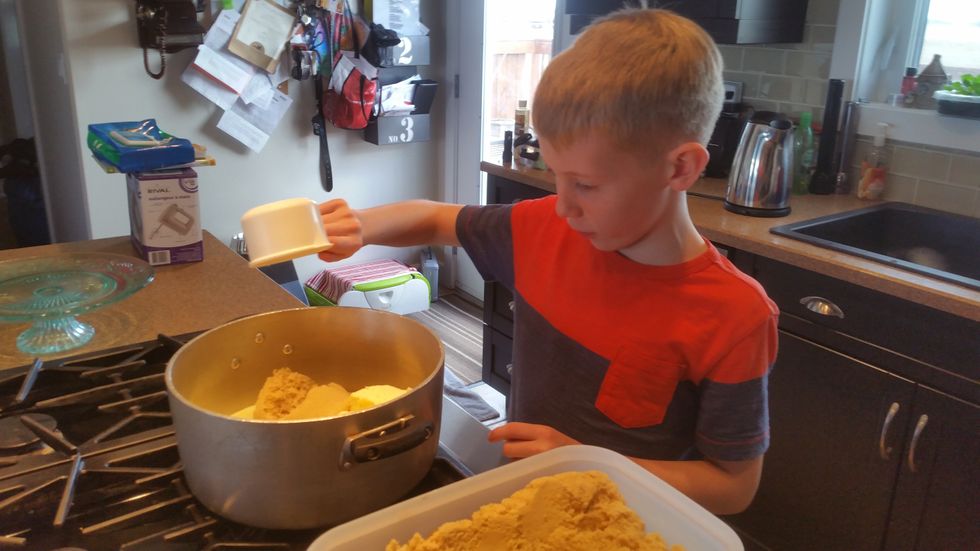 Brown sugar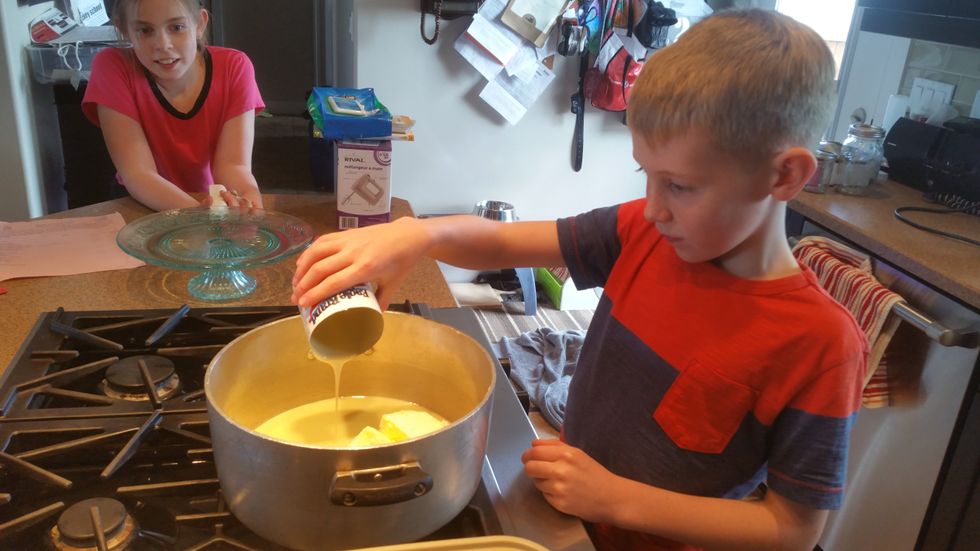 Condensed Milk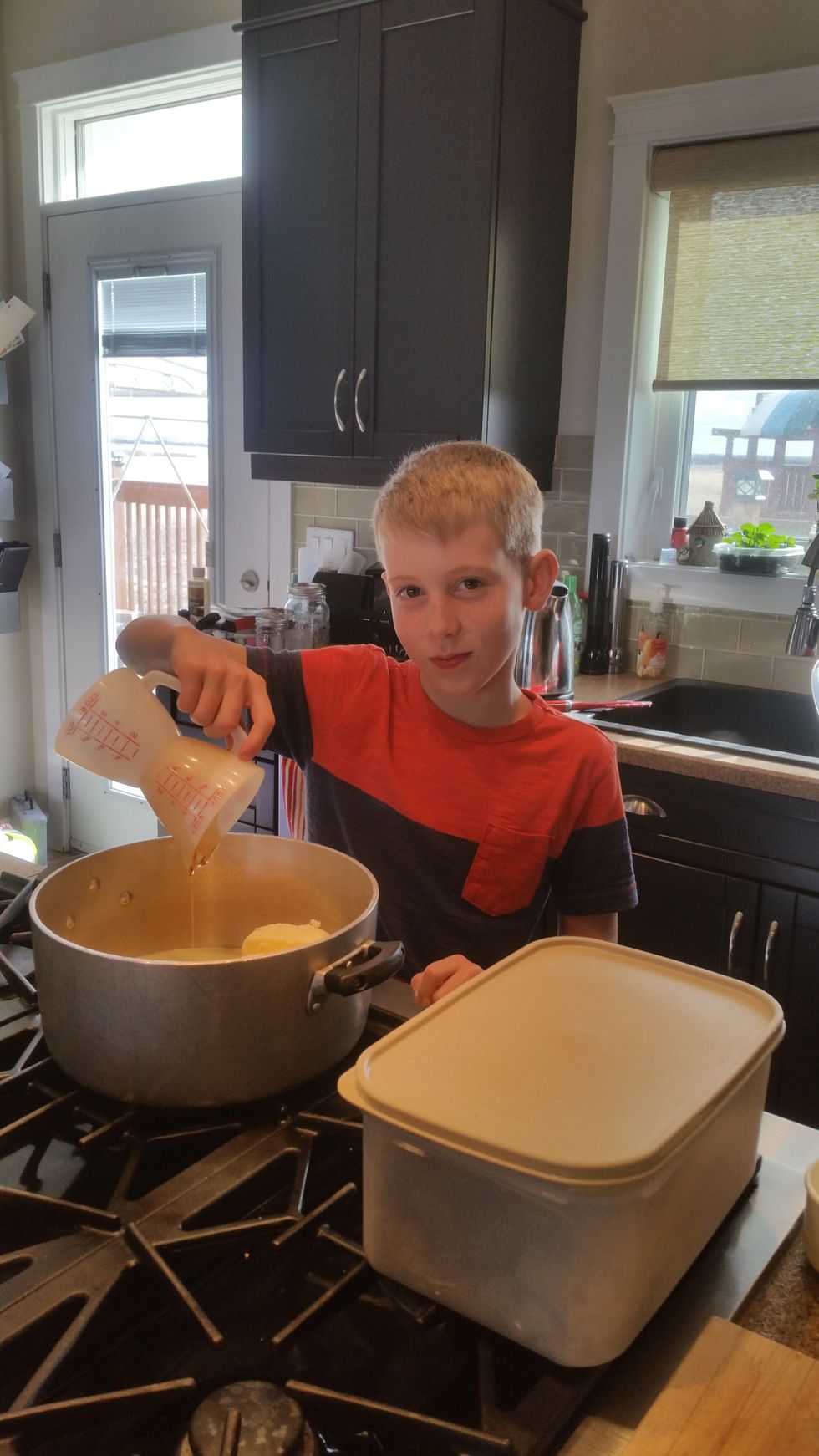 corn syrup
Start with stove at a medium high temperature.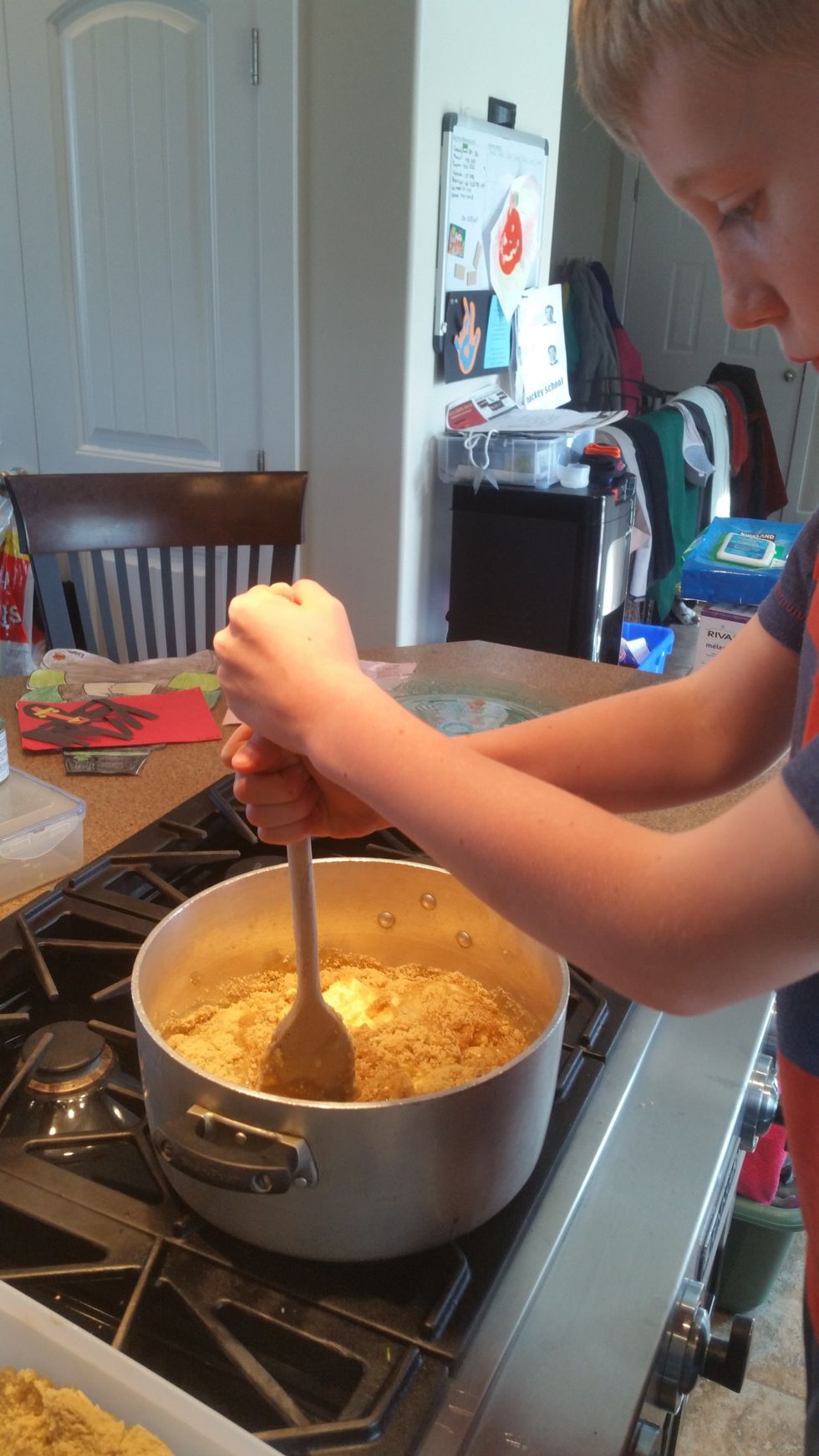 Stir at a careful pace with a wooden spoon. Avoid splashing. Ingredients get very hot!
Stir constantly...once boiling you can turn temperature down slightly to prevent burning.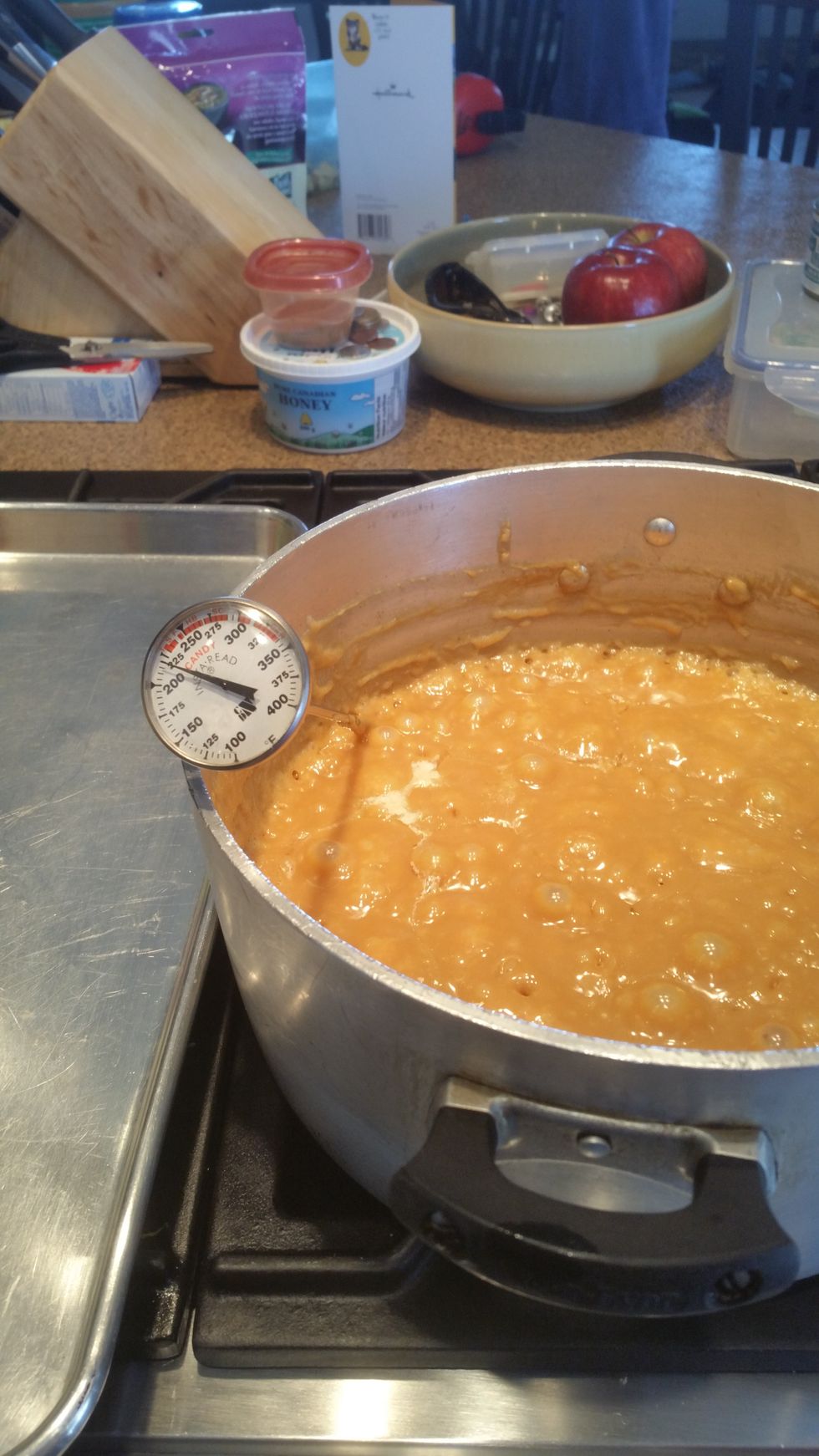 Cook toffee until temperature reaches 250 degrees F with a candy thermometer. Toffee can take around 20 minutes for the temperature to be reached. Continue to boil and stir until then.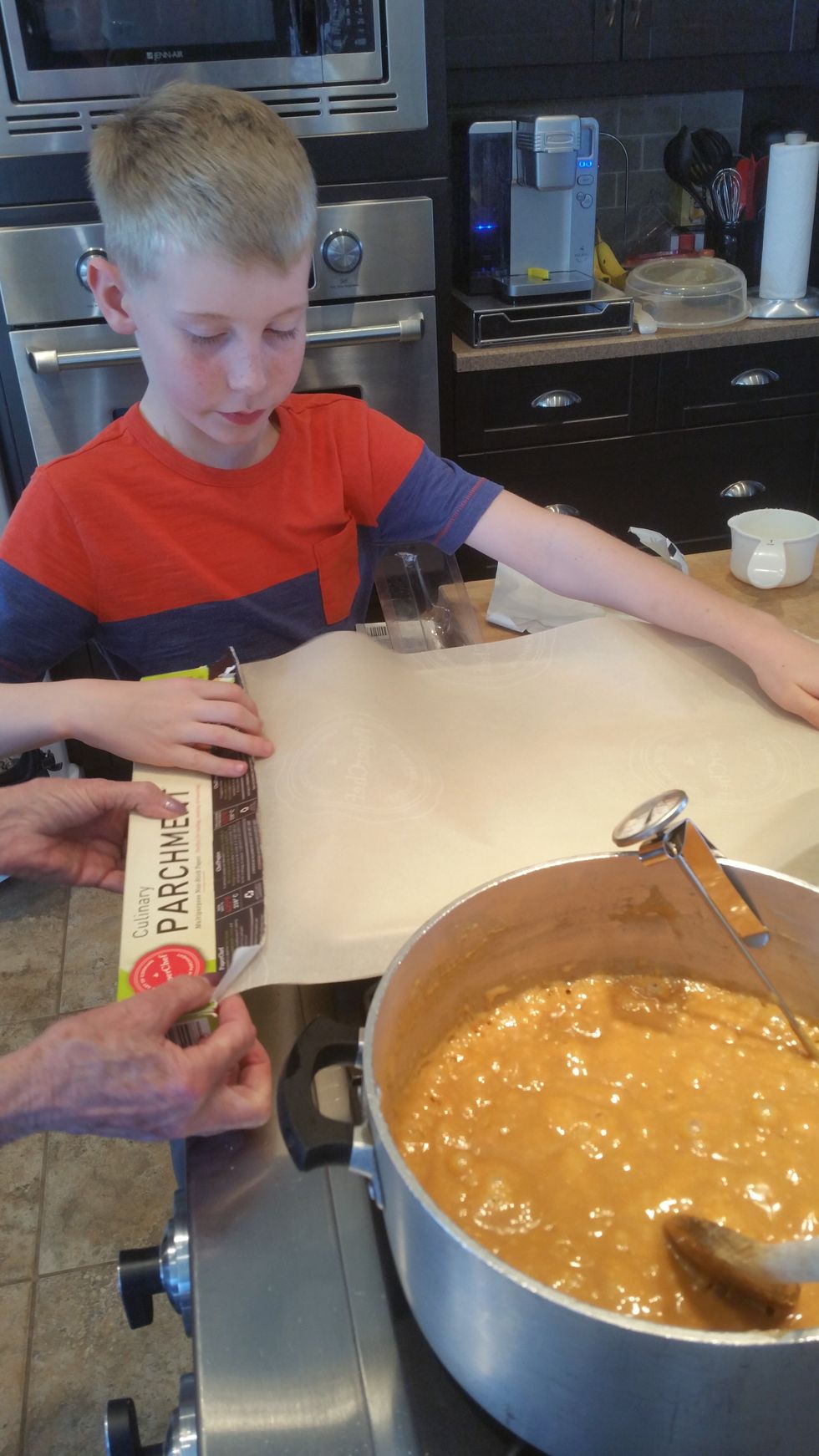 Pour mixture on a cookie sheet lined with parchment paper. Have adult do this, it is very hot!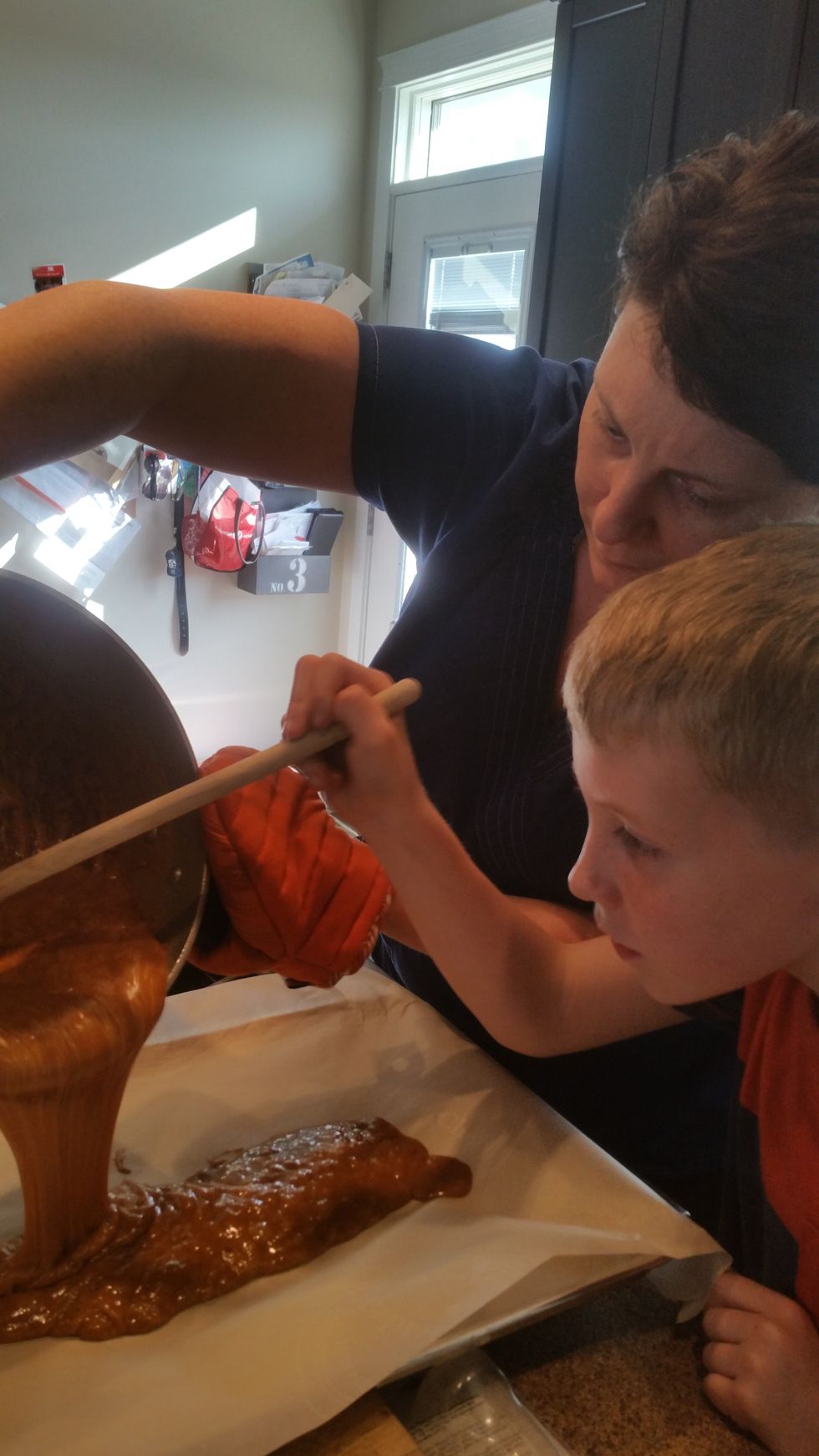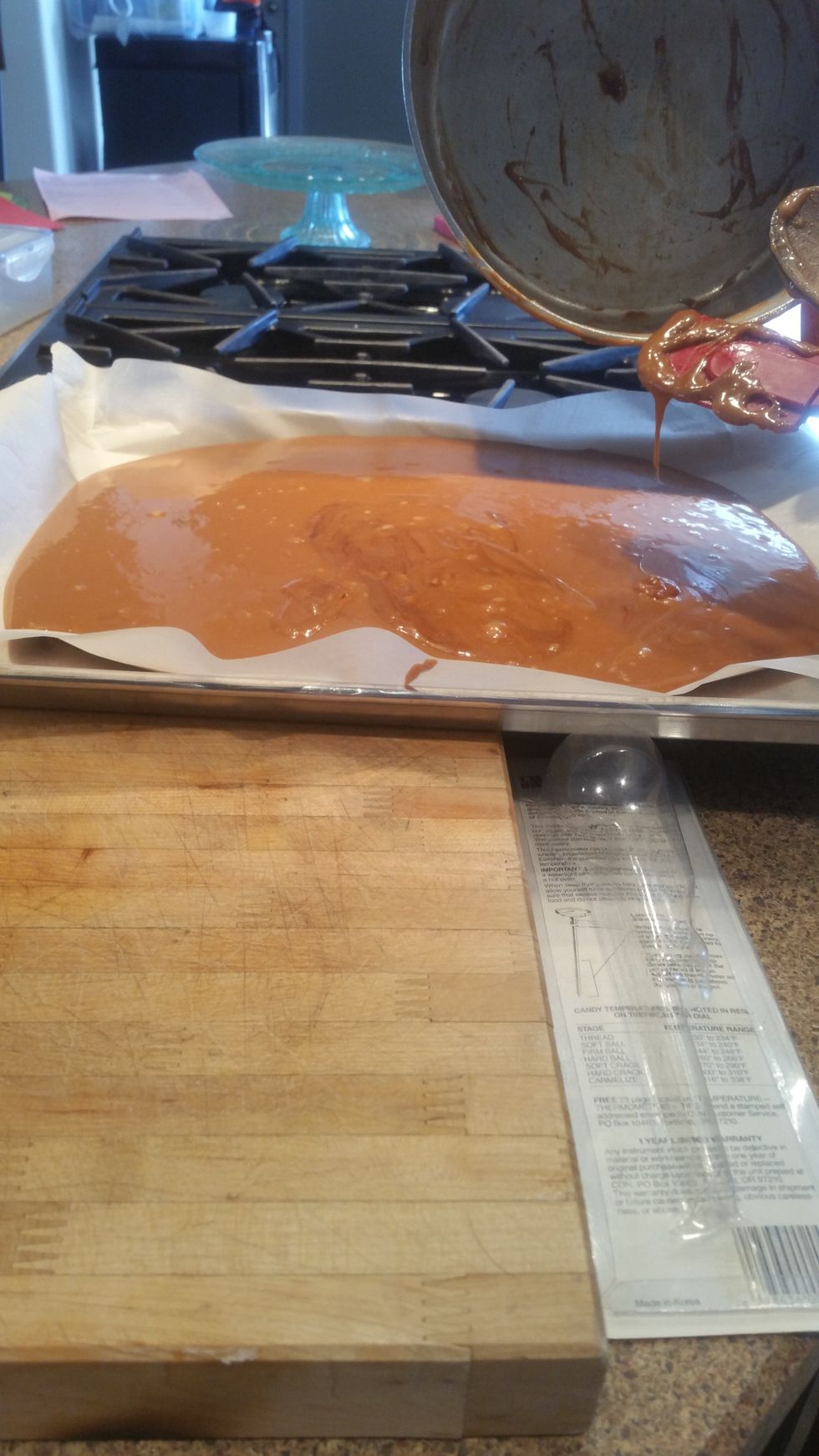 Keep on cooling rack until toffee is hard.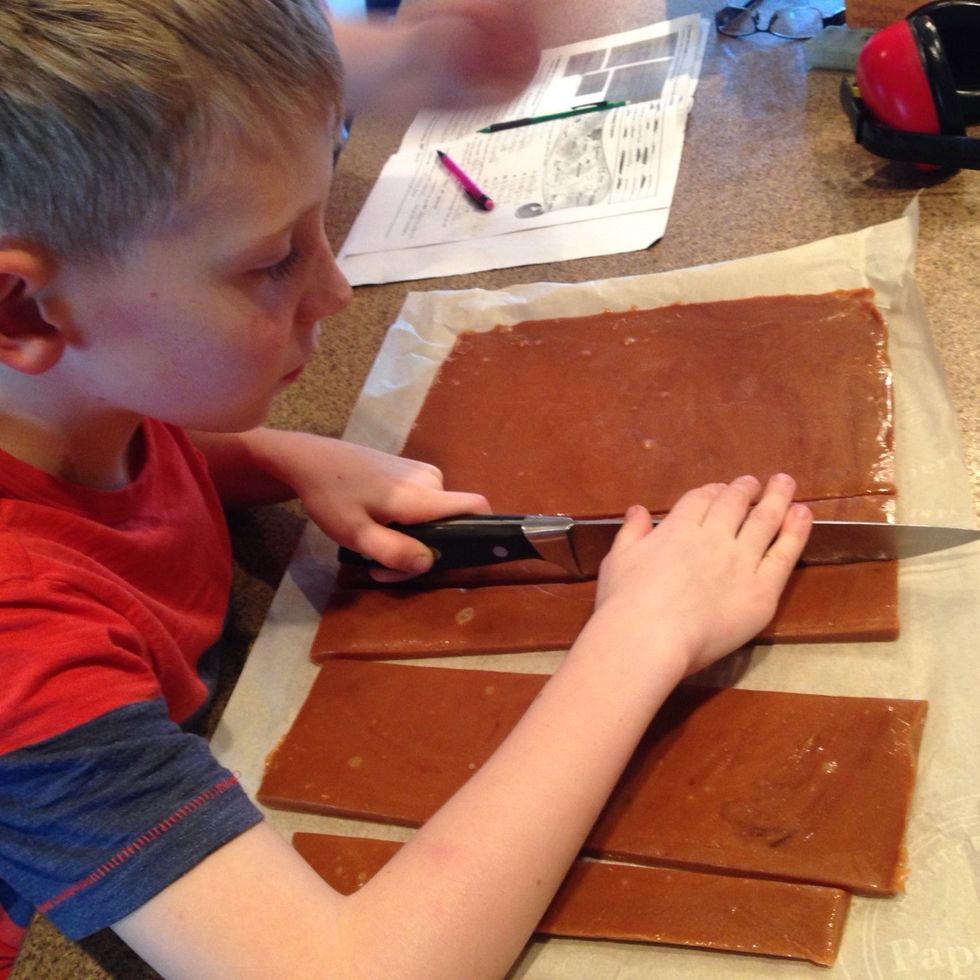 Cut or break into pieces and store in container or individually wrap. Store in the fridge.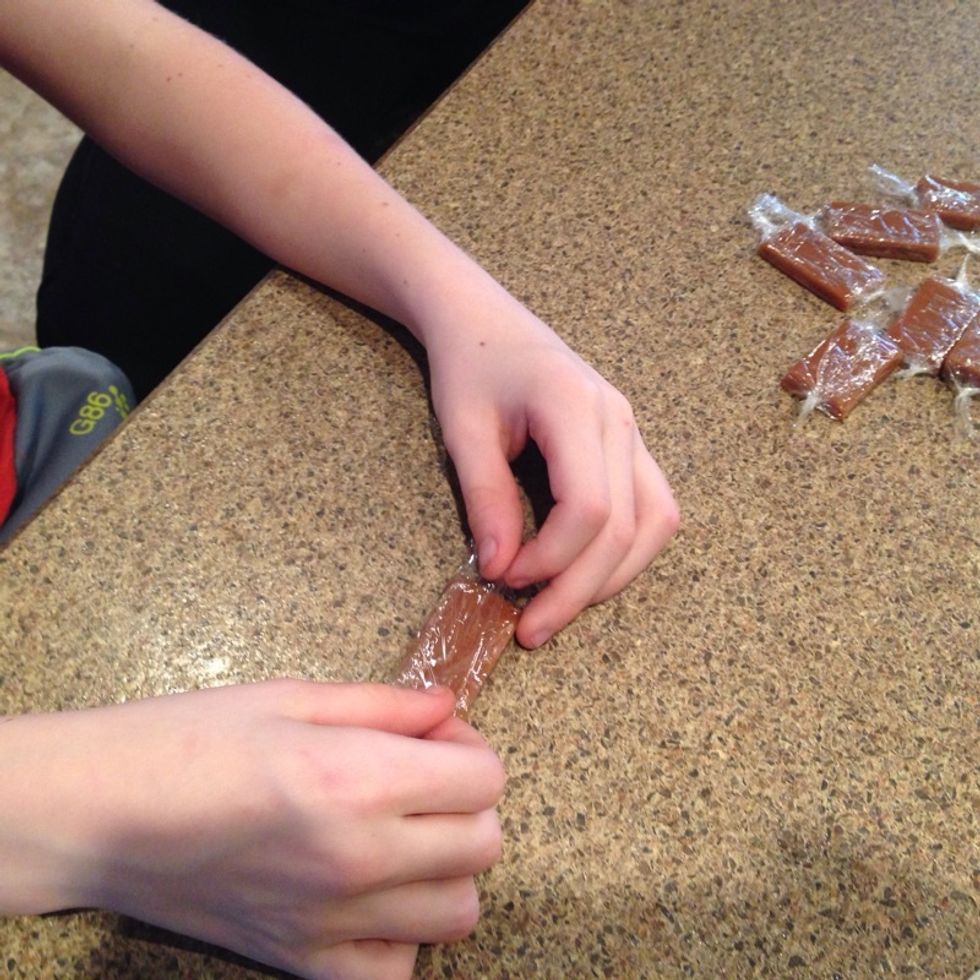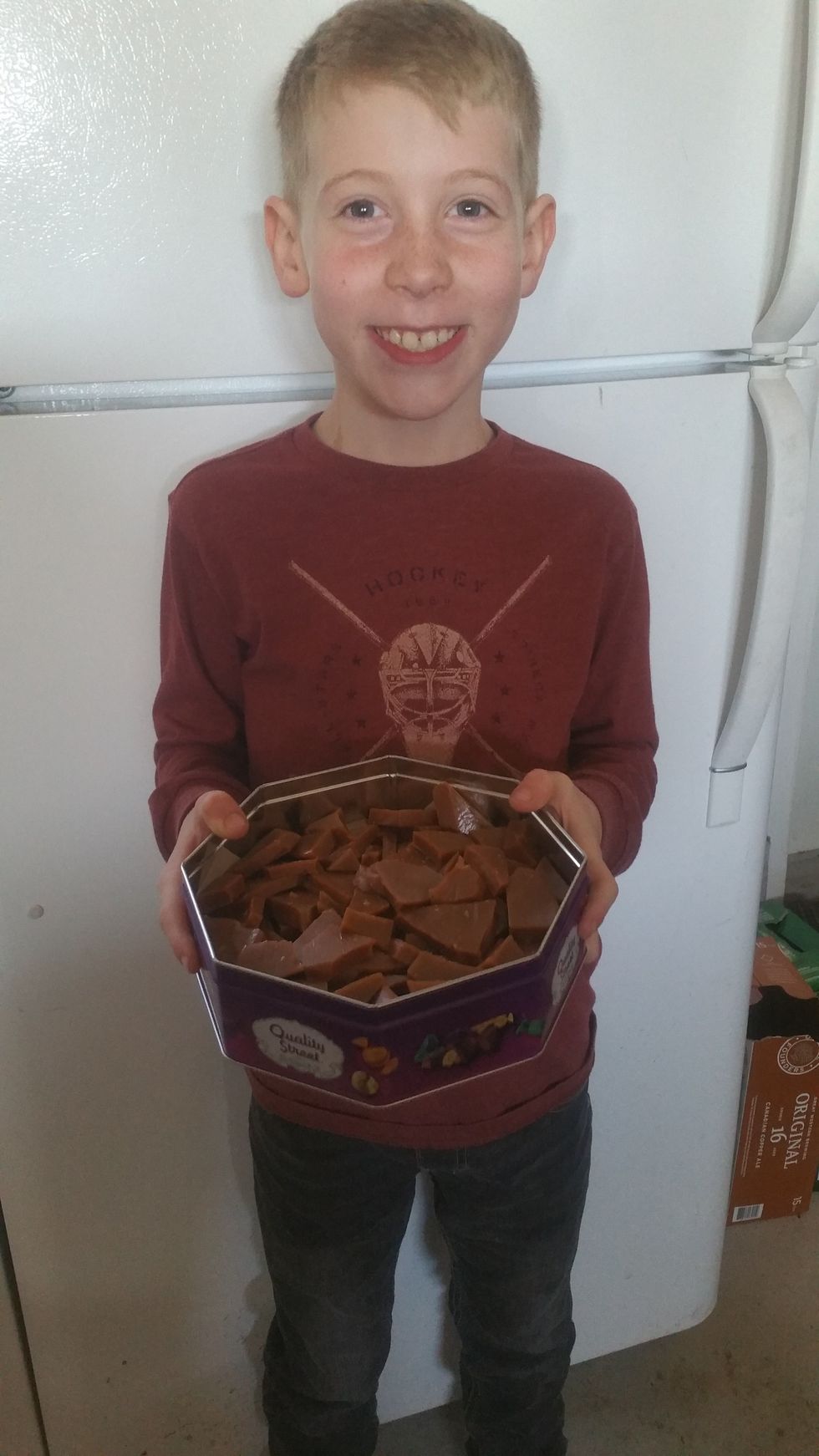 Hope you had fun making this treat!
0.0c Butter
300.0ml Eagle Brand Sweetened Condensed milk
0.0c Corn Syrup (golden)
4.0c Brown Sugar