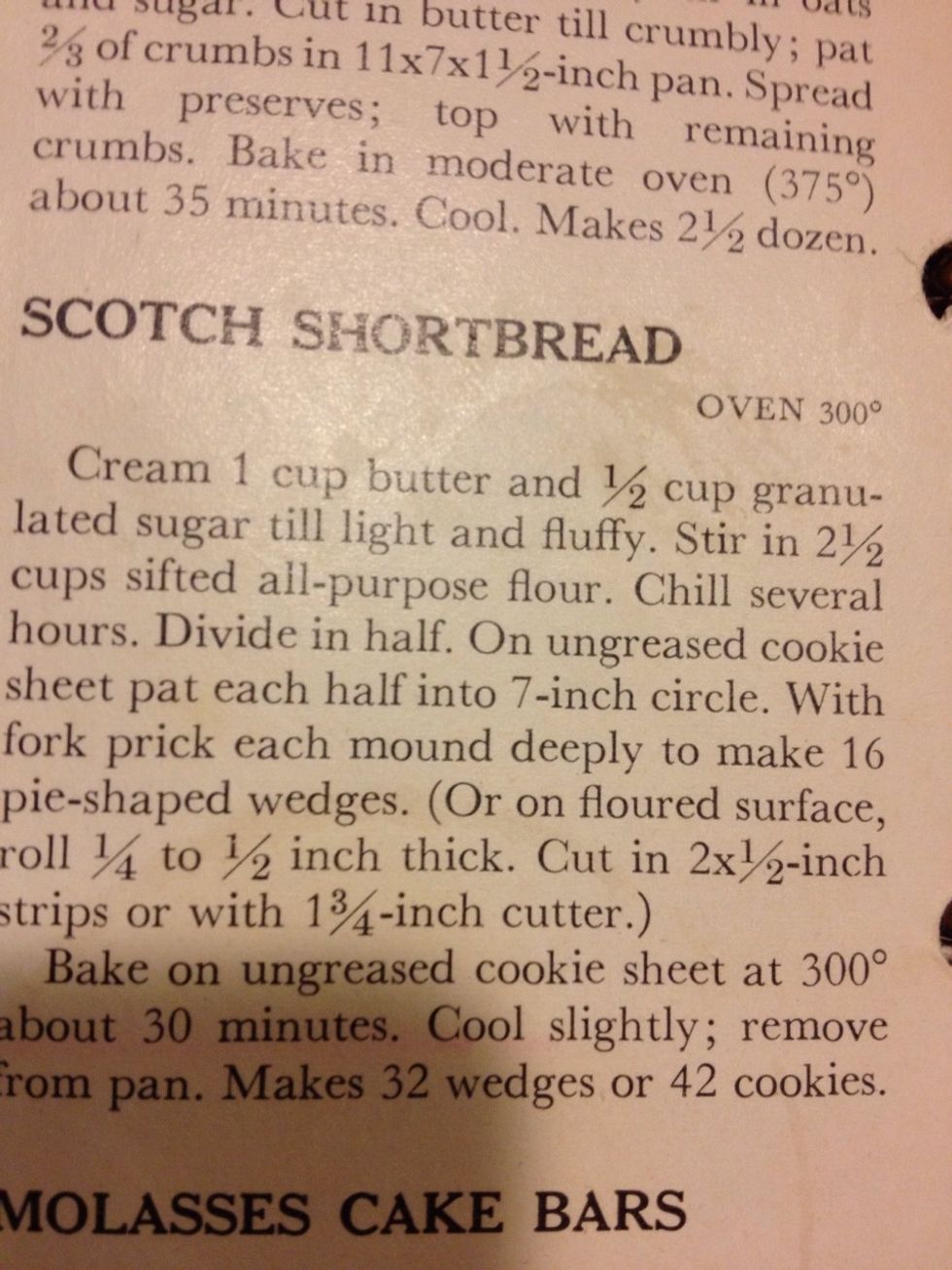 Here's the recipe from Mom's cookbook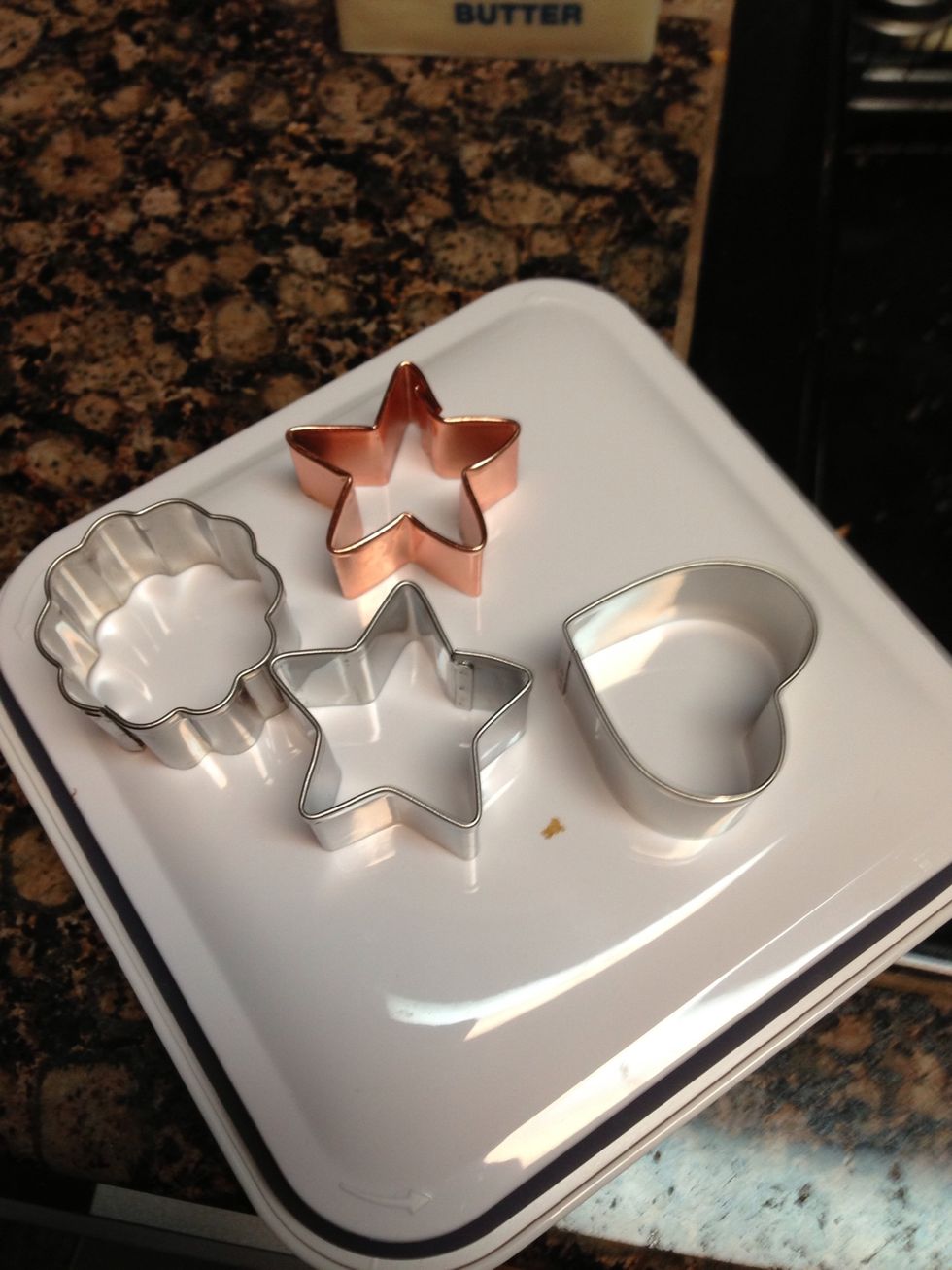 Get your cookie cutters. Preheat oven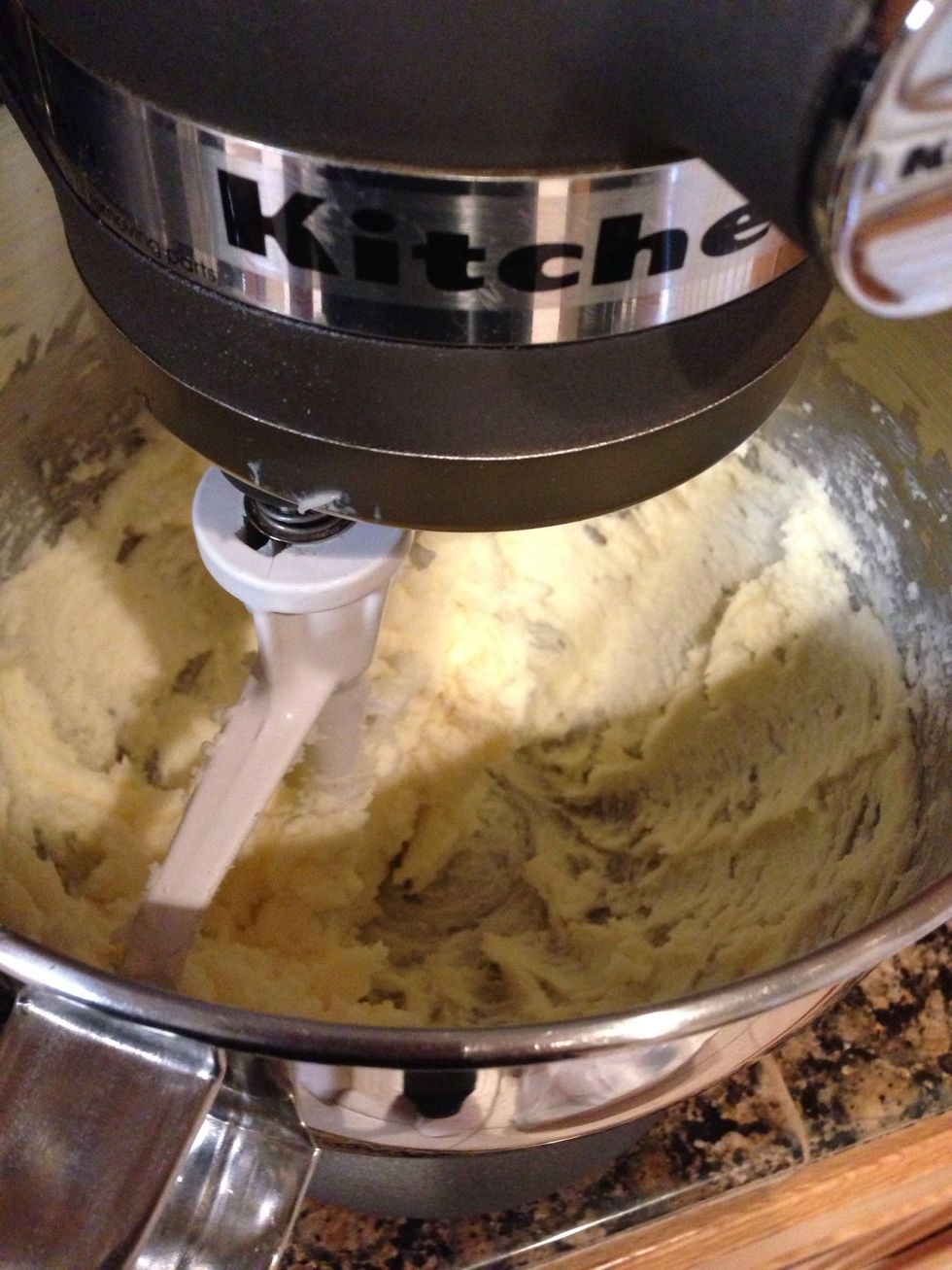 Cream butter & sugar till fluffy looking
Add flour. Mix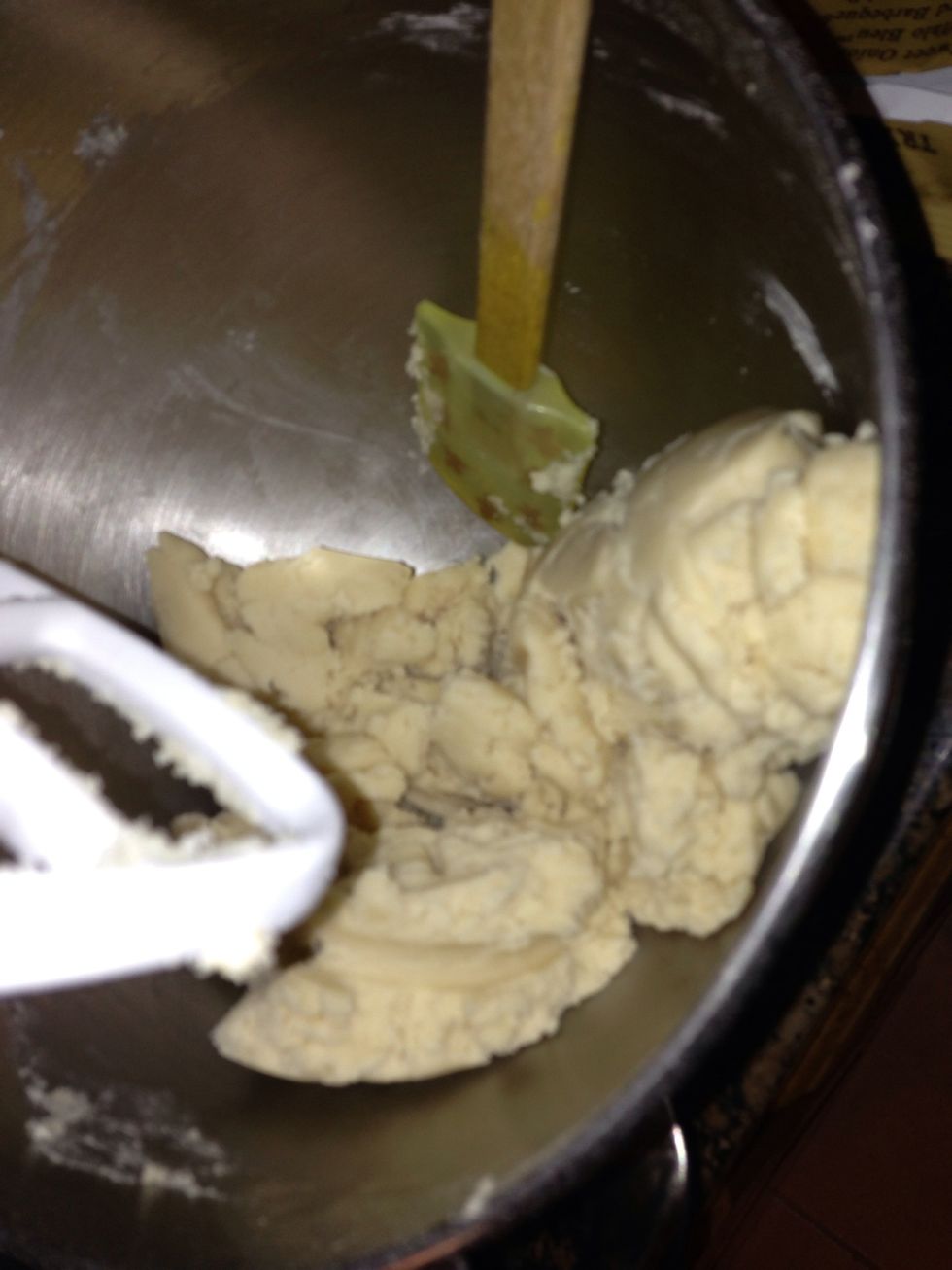 When it looks like this its ready to roll out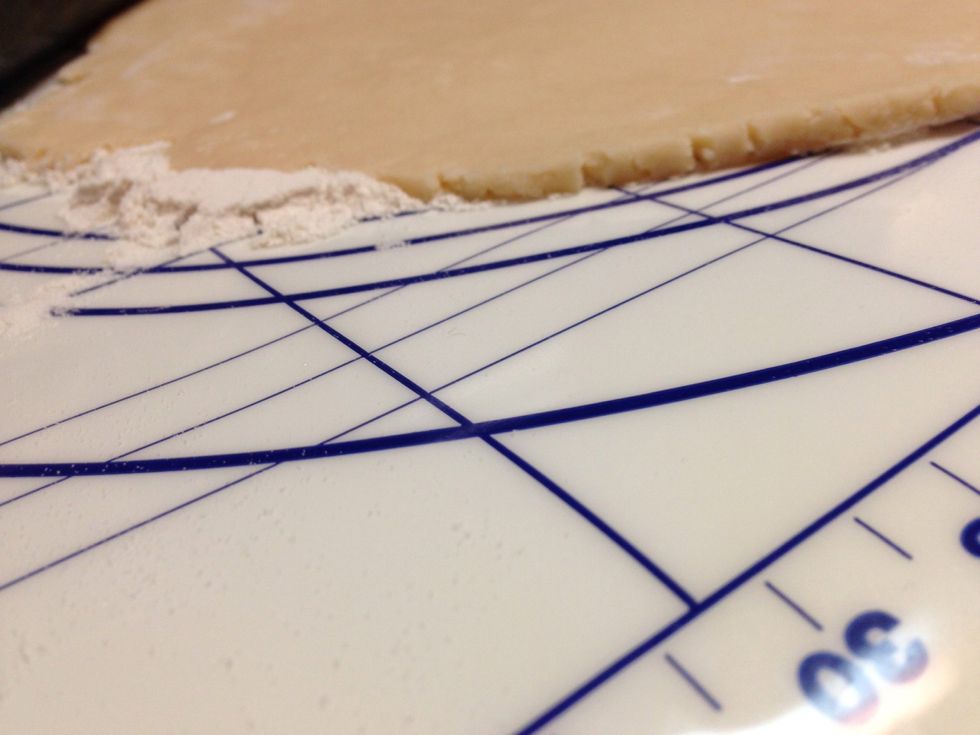 Roll out using rolling pin and some flour to keep from sticking.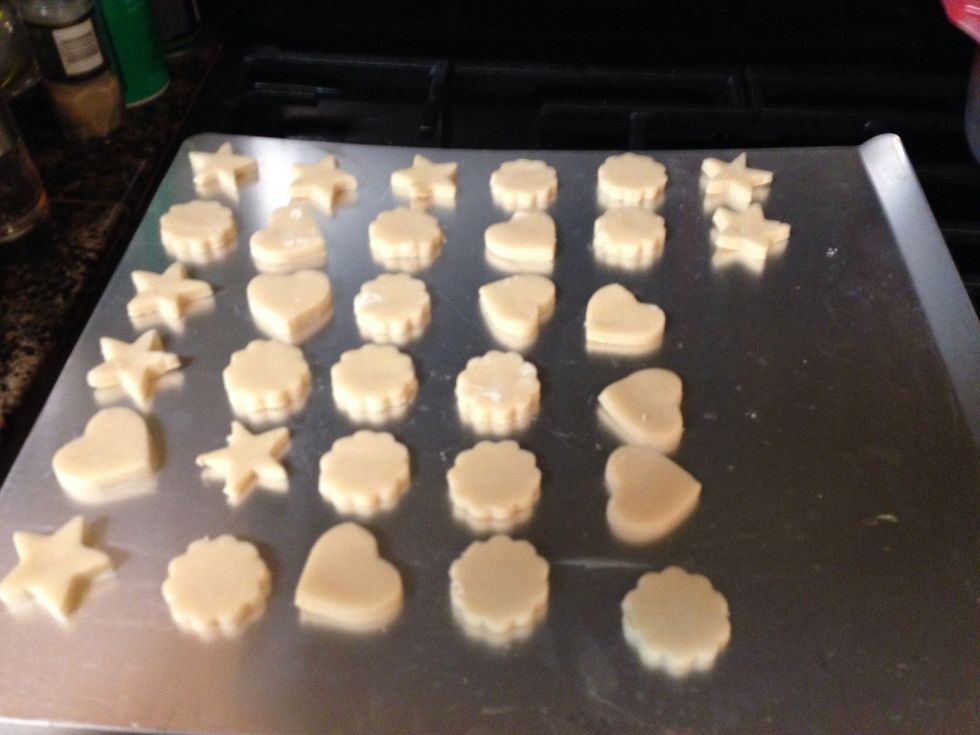 Cut out shapes & put on cookie sheet. Leave room between cookies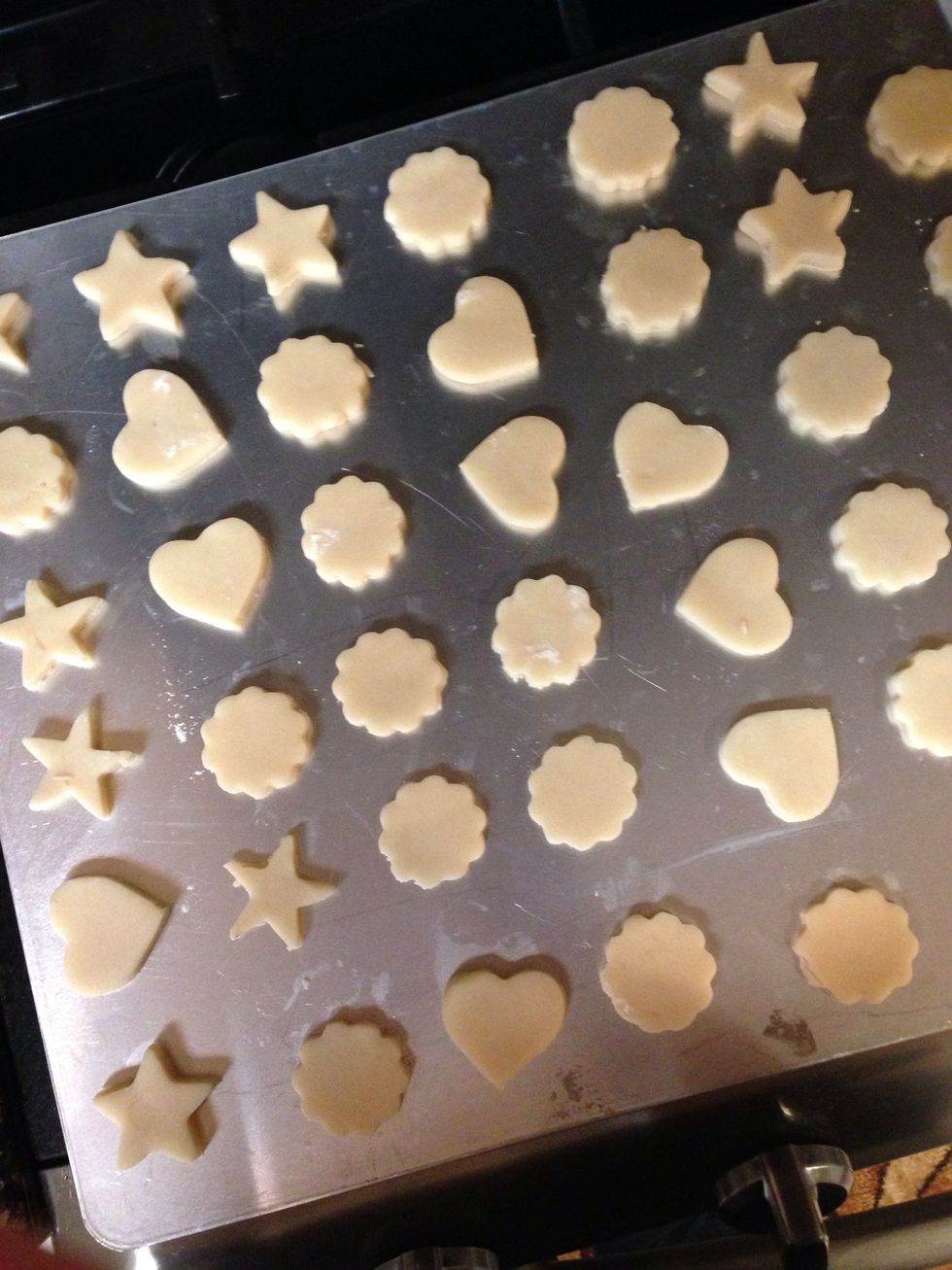 Put cookies in oven. Bake 30-40 minutes (40 in my oven). When firm they're done. Put on rack.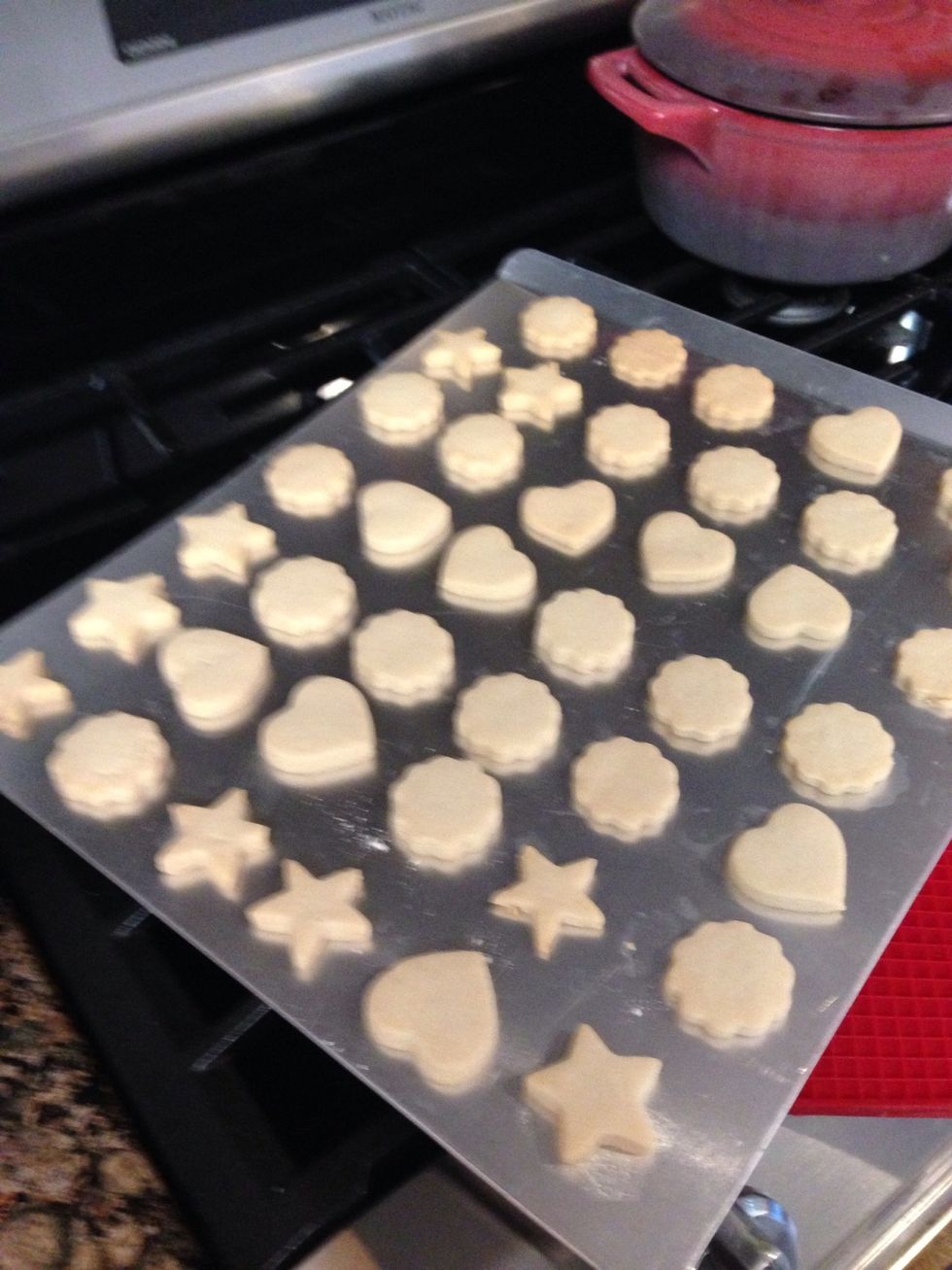 Done cookies. Let cool on rack.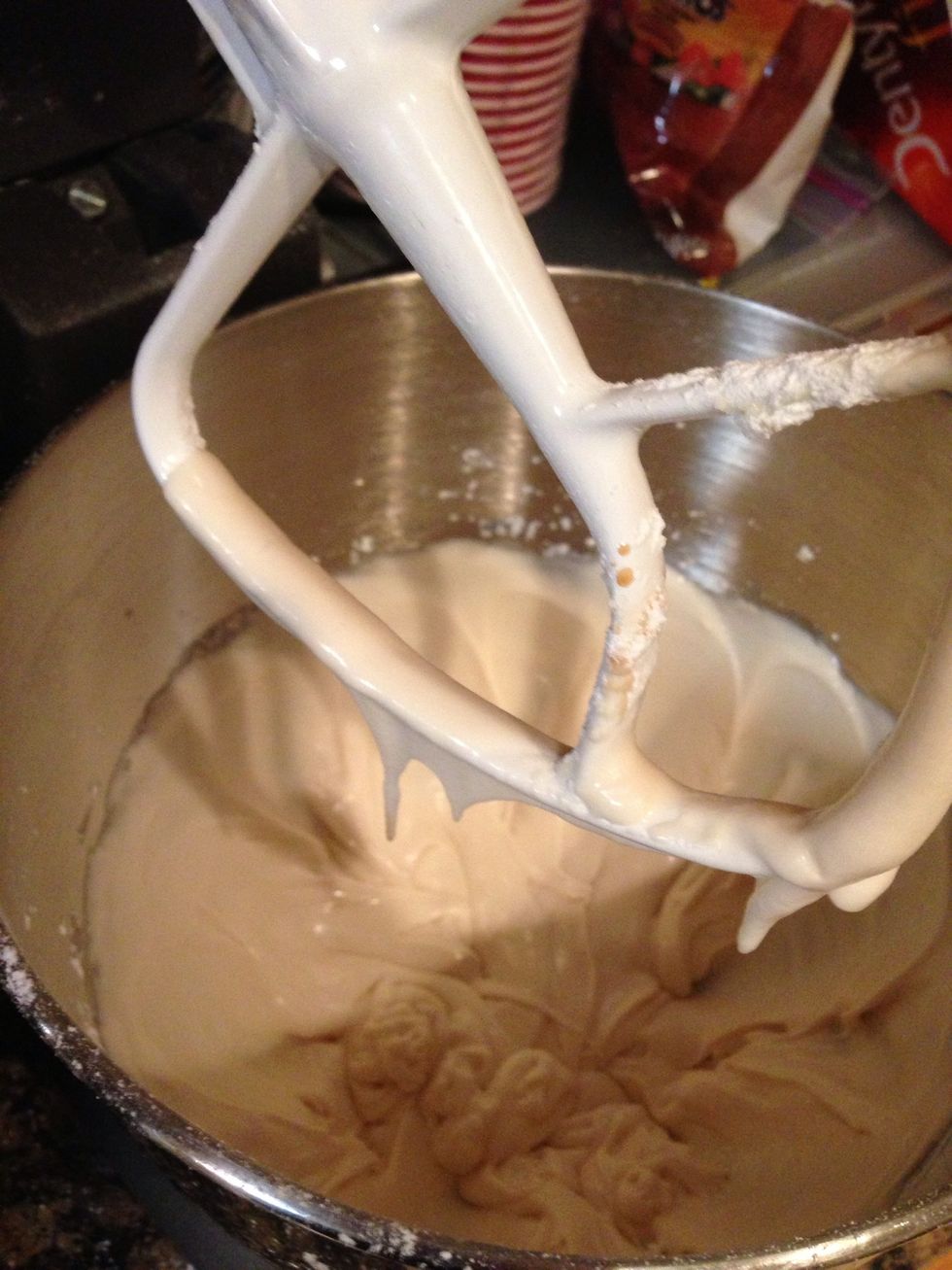 Make frosting. Cut off about 2Tbsps butter about 2c powdered sugar 1tsp vanilla and a pinch of salt. Add milk while blending to make a stiff mix then add a few more drops of milk.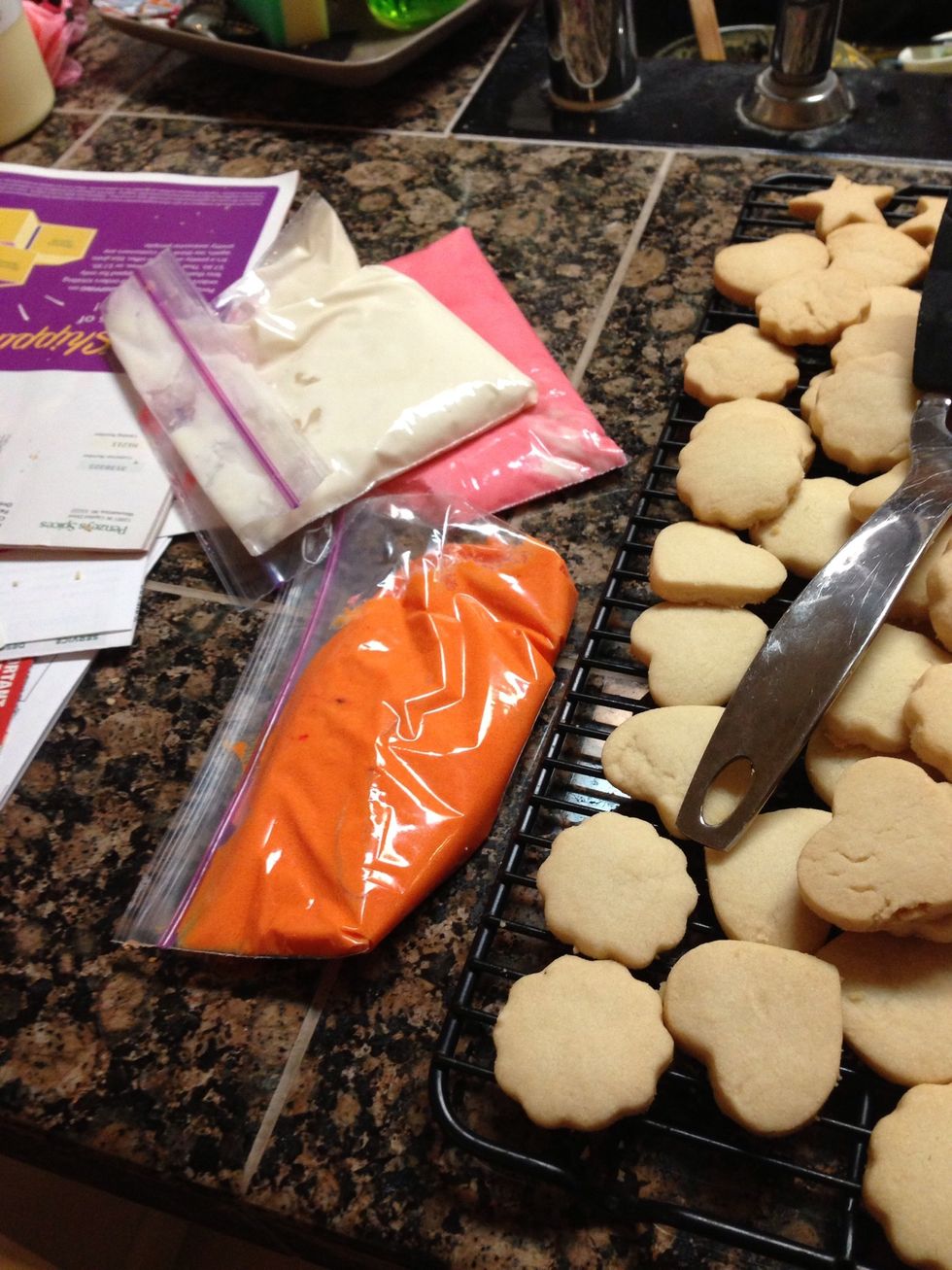 Put in ziplock baggies cut corner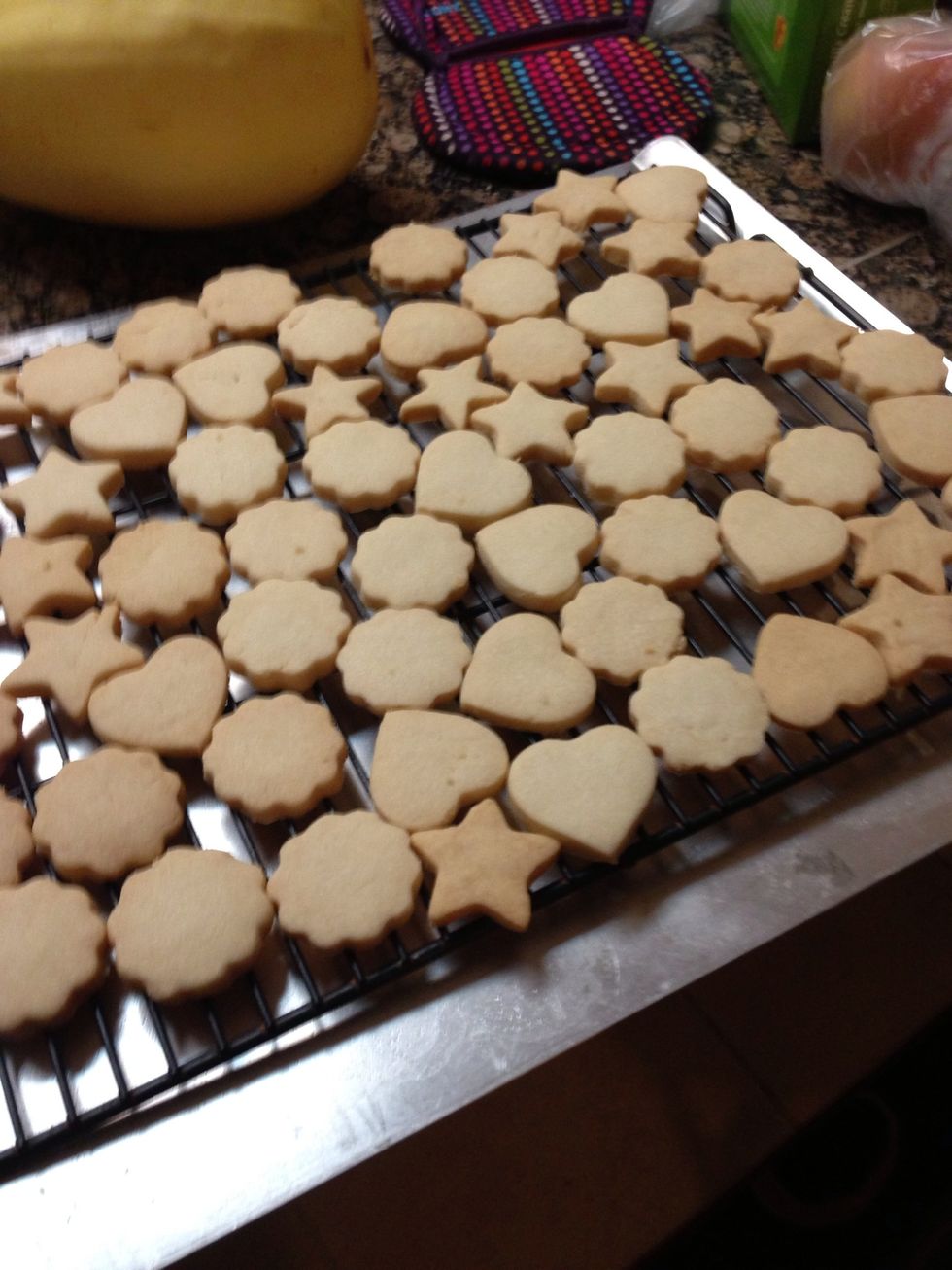 Put rack over cookie sheet so you don't make a meas
Drizzle frosting. Let cool about 3 hours so frosting gets hard.
2.0 Sticks butter
0.0 Cup sugar
2.0 Cups flour