How to make scotch eggs (and meatballs with the leftovers)
Make Scotch Eggs (And Meatballs With the Leftovers)
2375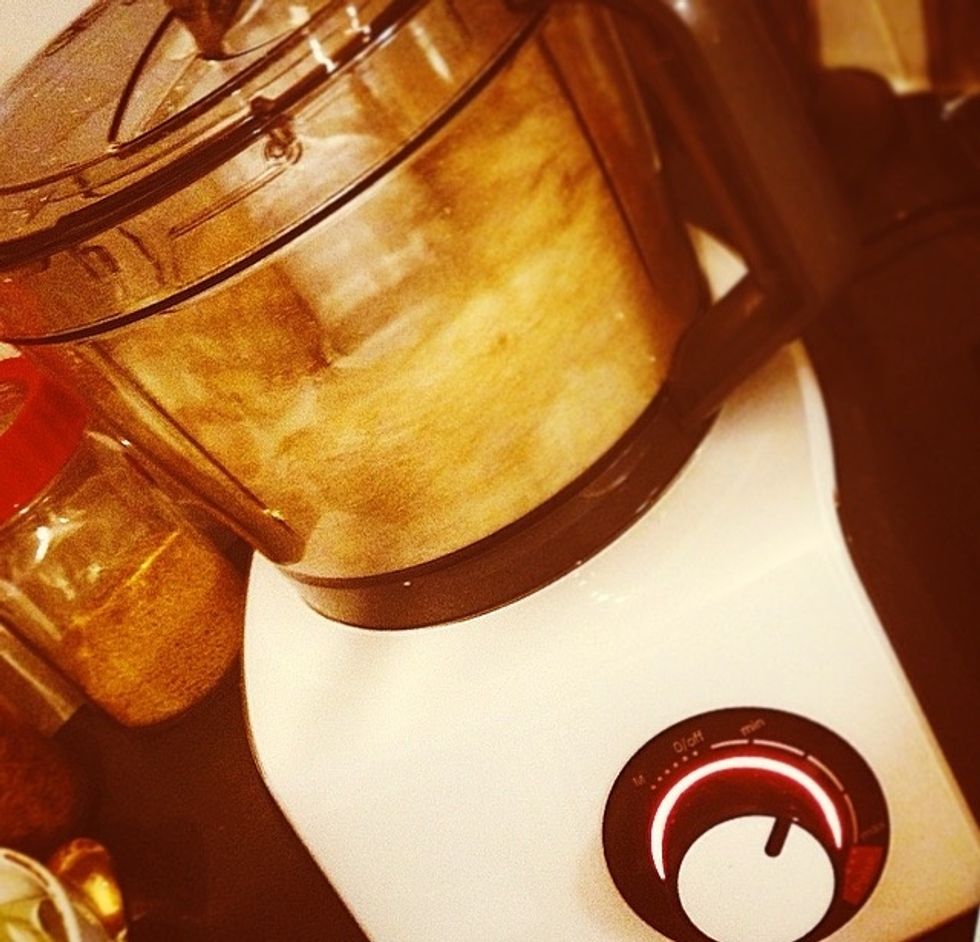 Whizz up some bread, use up your stale ends here! If you don't have a food processor you can buy packets of ready made breadcrumbs. This is a great way to use up those bits that always get left over!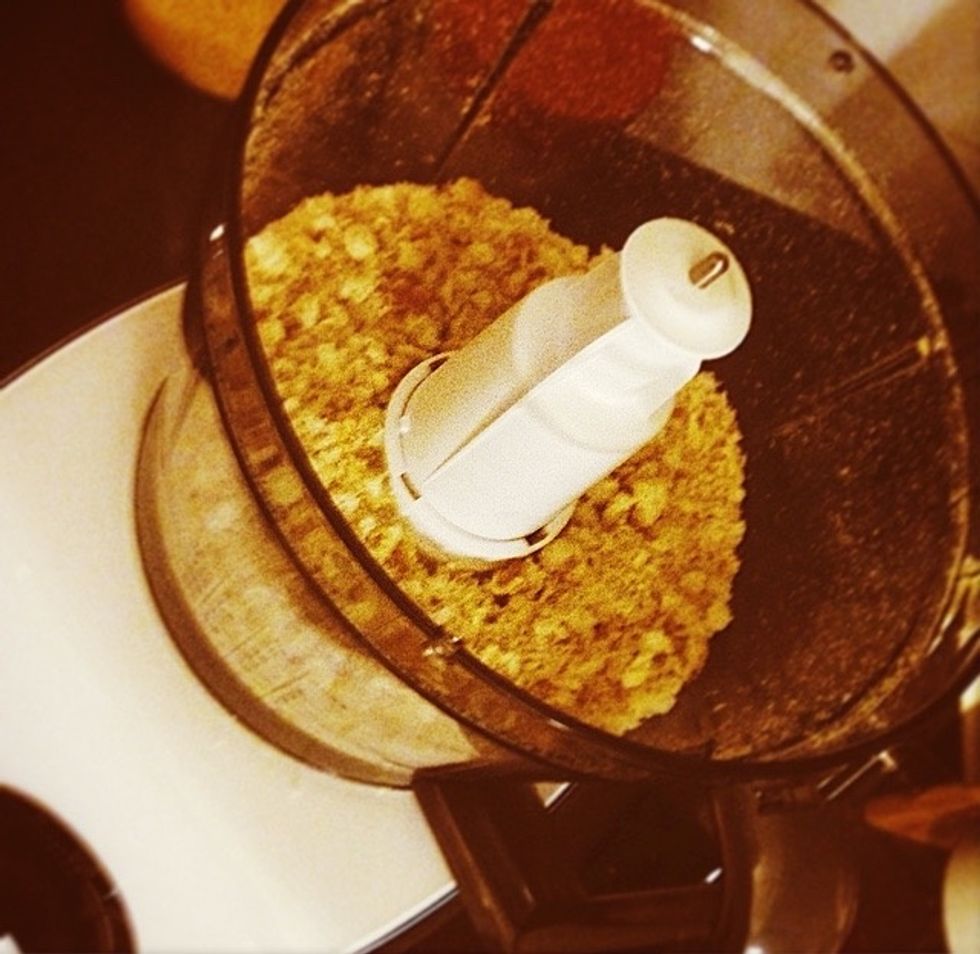 Beautiful bread crumbs!
Hard boil some eggs. I'm going to make 5 scotch eggs today!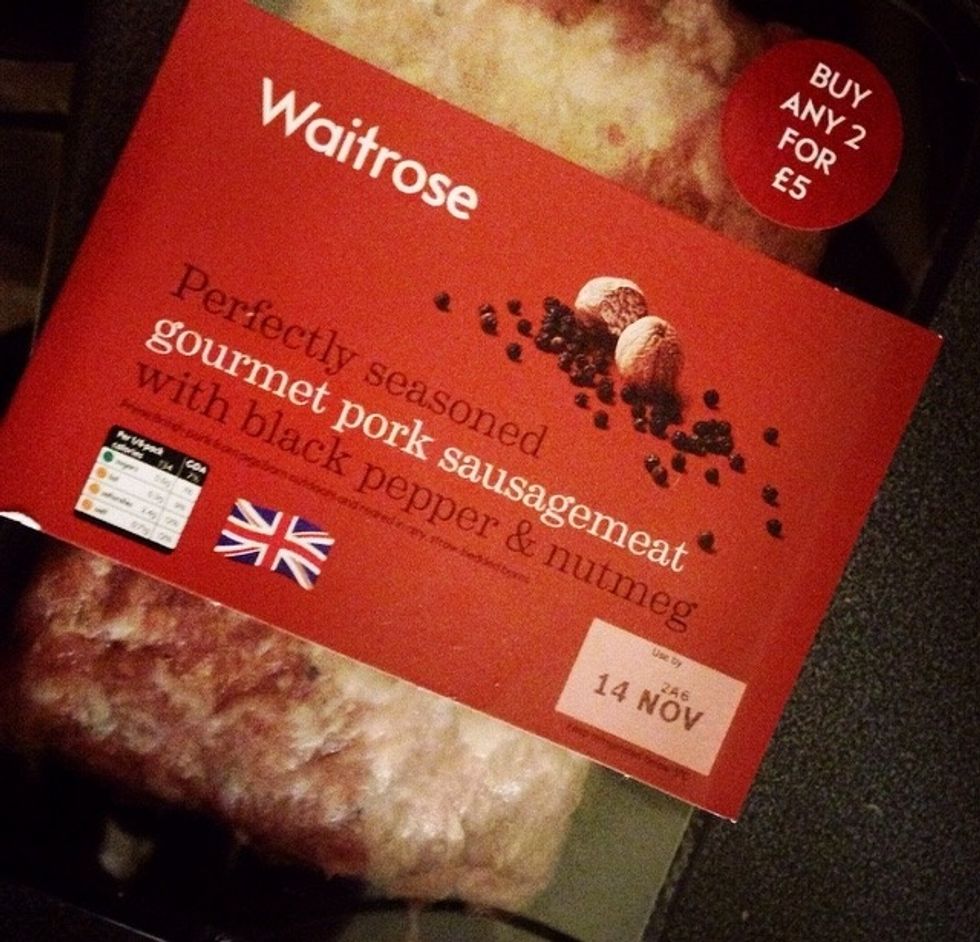 Most big supermarkets sell packets of sausage meat, the butchers will too! Failing that, squeeze it out of your sausages.
Put a slab between two pieces of cling film (I apparently don't have any so excuse the sandwich bag, cling film is much easier though).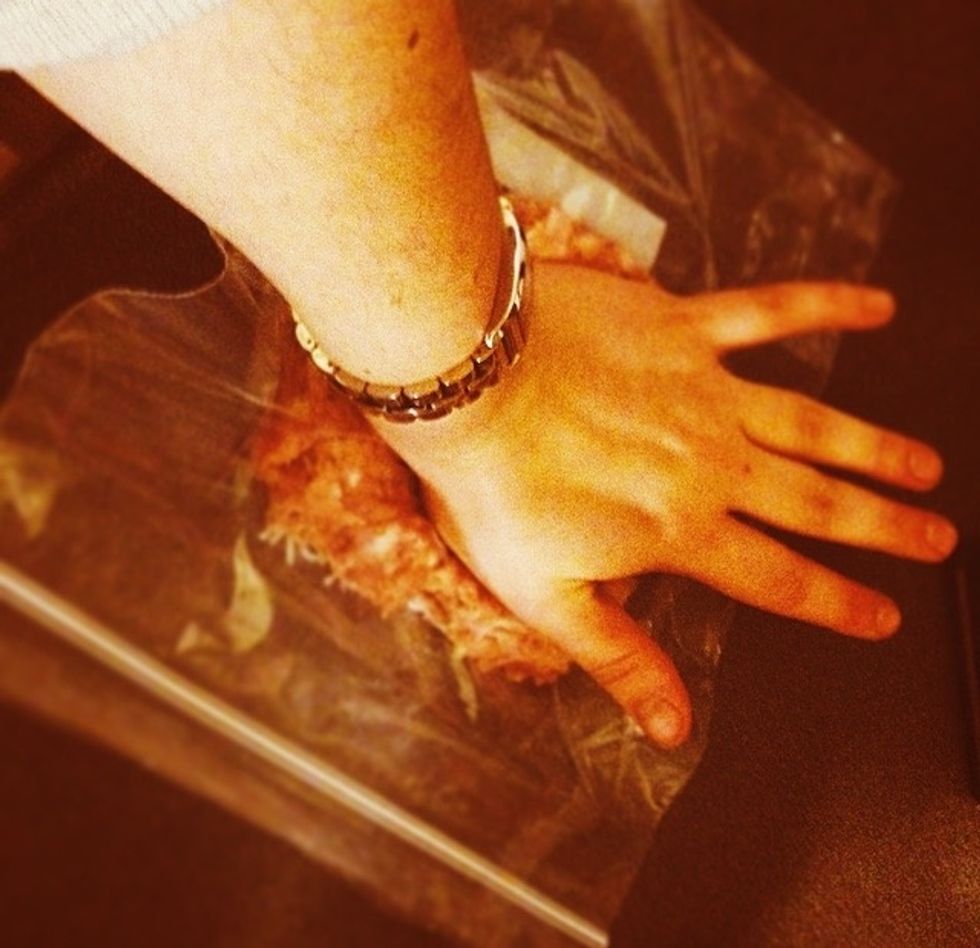 Use the power of the smoosh and squidge the sausage meat flat until it's the same thickness all over. I do it so it's about half a cm in thickness but feel free to make it thicker!
Remove the top layer of cling film/sandwich bag, place on an egg.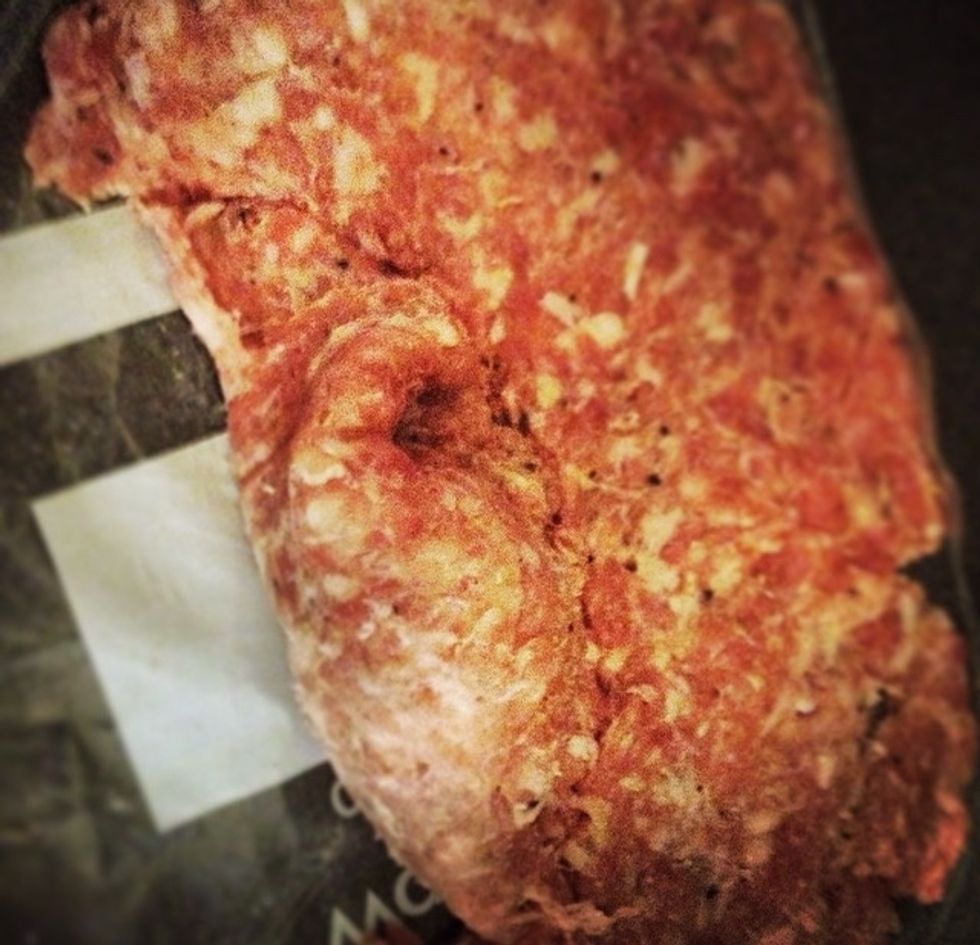 Roll the beauty and squidge the meat around it, don't worry about being careful, this awesome stuff just sticks together.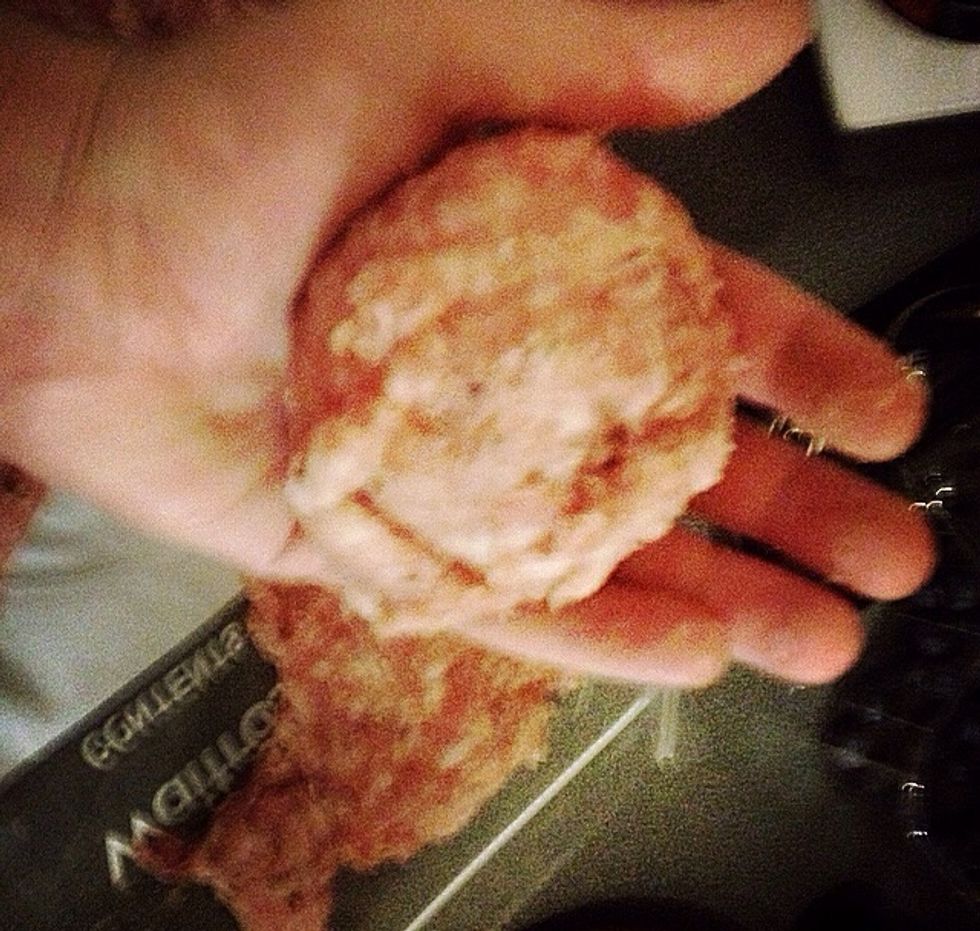 Apologies for the out of focus shot but tear away the egg and meat and with your hands round it carefully into a ball. Catch it between your hands several times smoothing down the surface.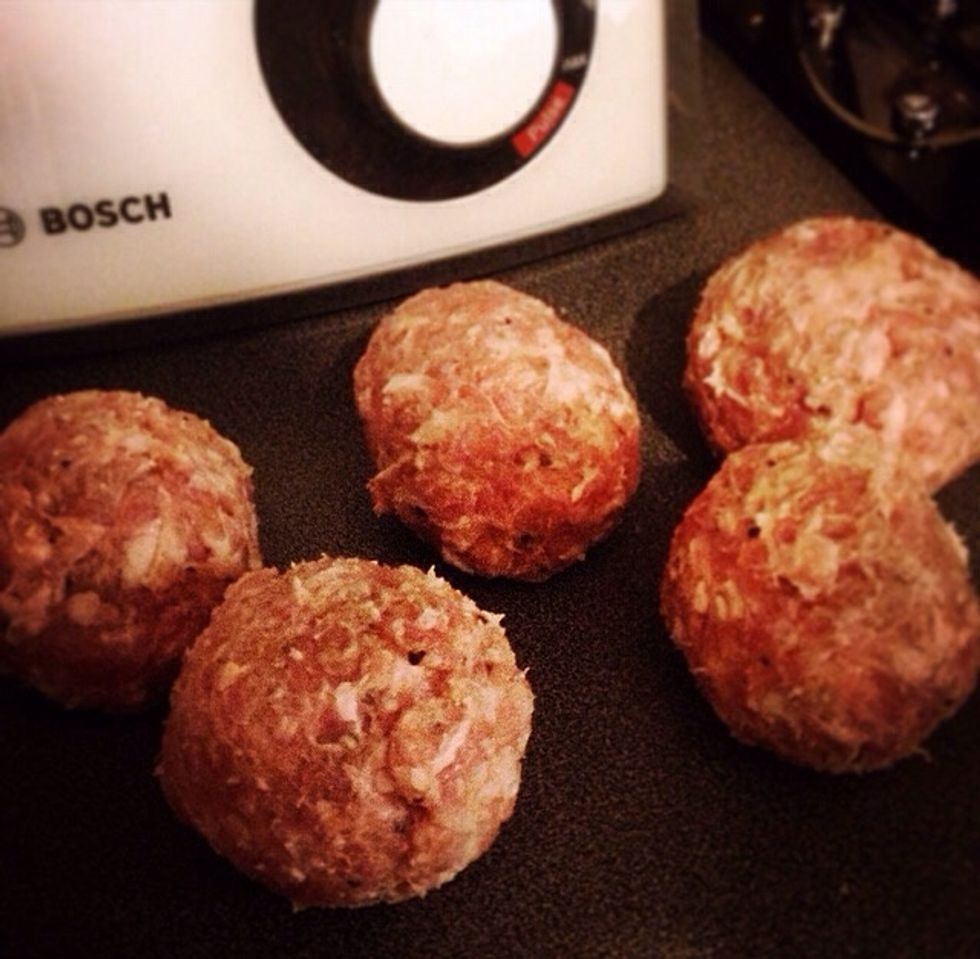 Keep tossing it between your hands until it looks something like this.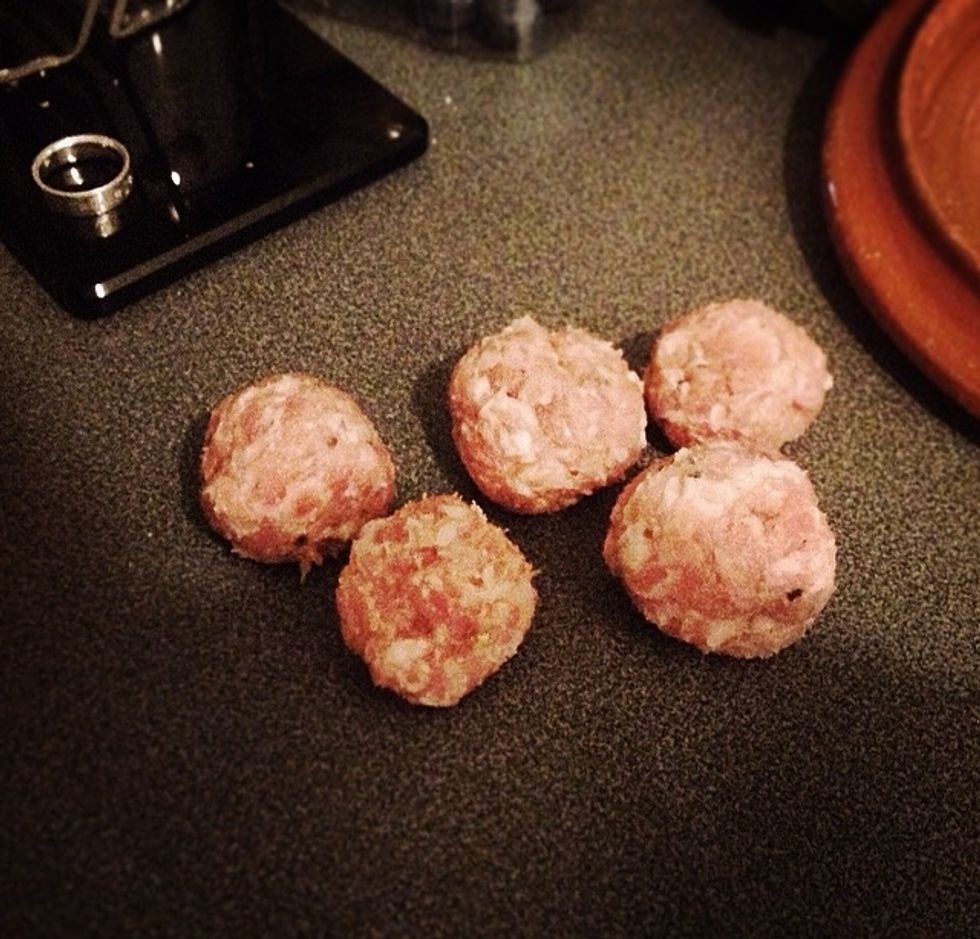 I used about 3/4 of the packet of sausage meat, the rest I divided up and made into five little round meatballs.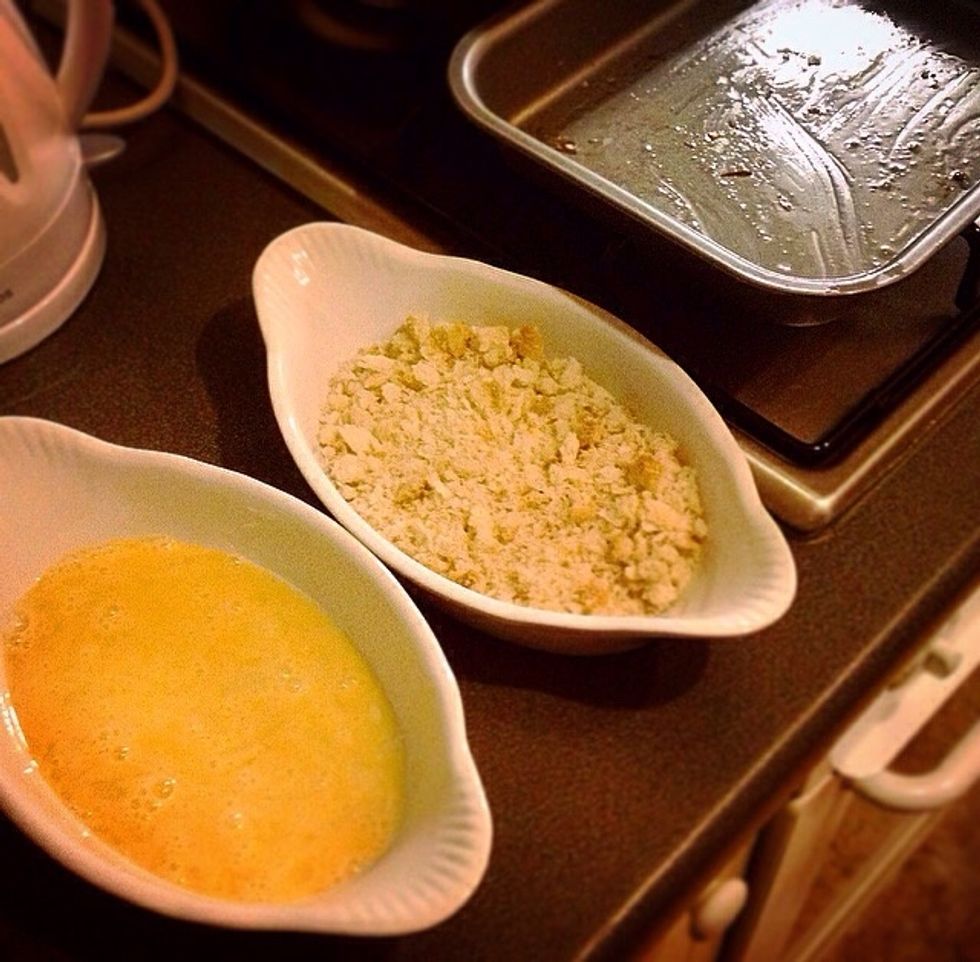 Beat your last egg into a dish, and lay it next to a dish of your breadcrumbs and have ready a baking tray that's been oiled. I roasted some veg in this one earlier so it's nice and greasy already.
Roll around in the beaten egg. Eggscellent, well done!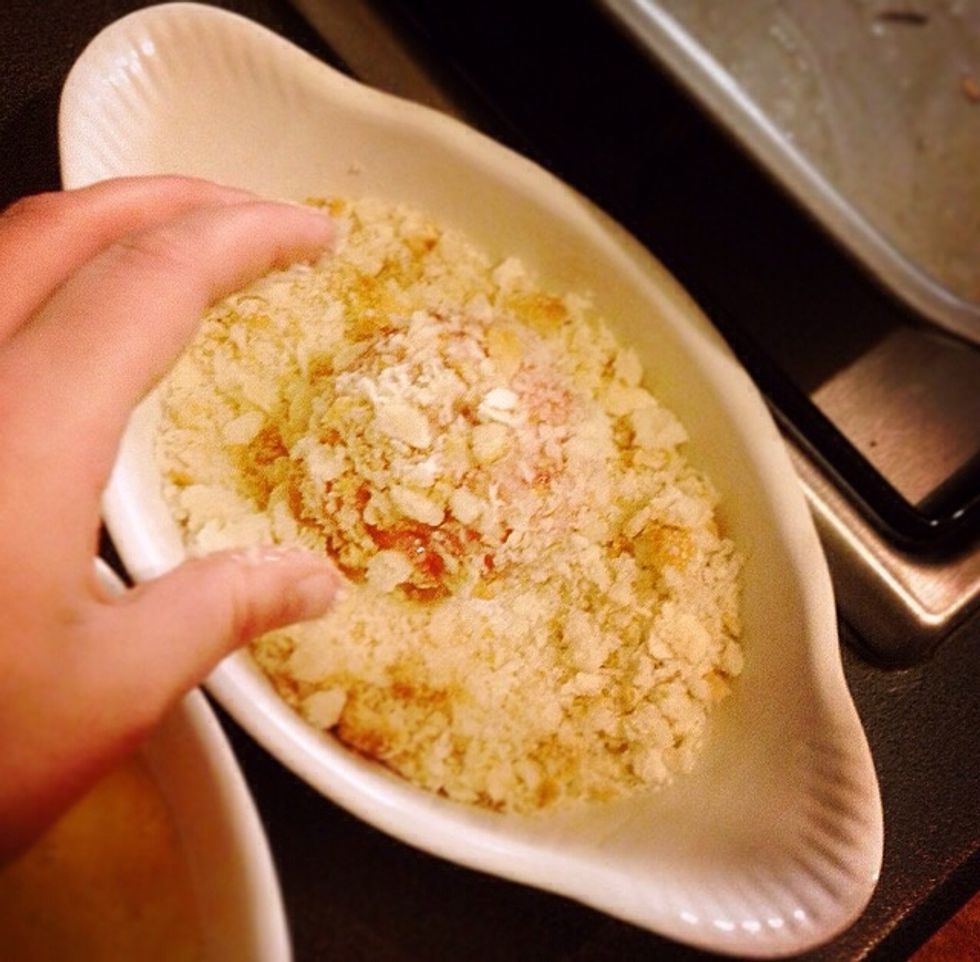 And then in the breadcrumbs.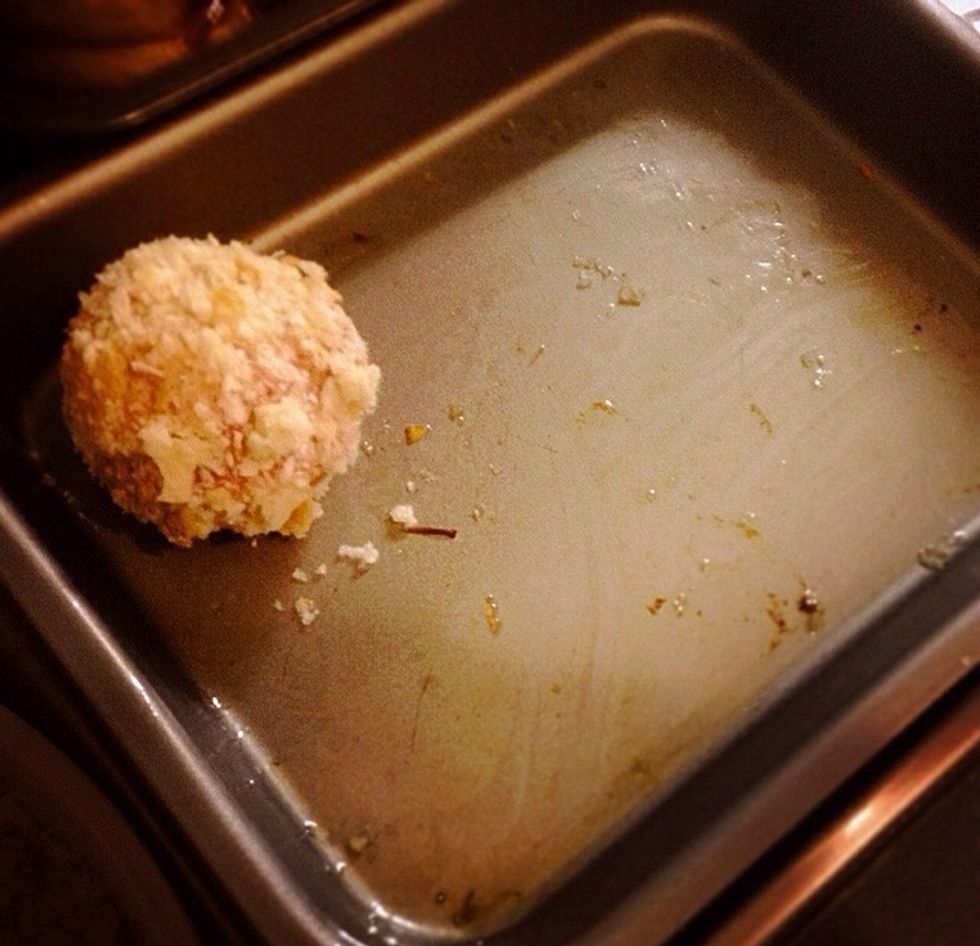 And pop it in the baking tray.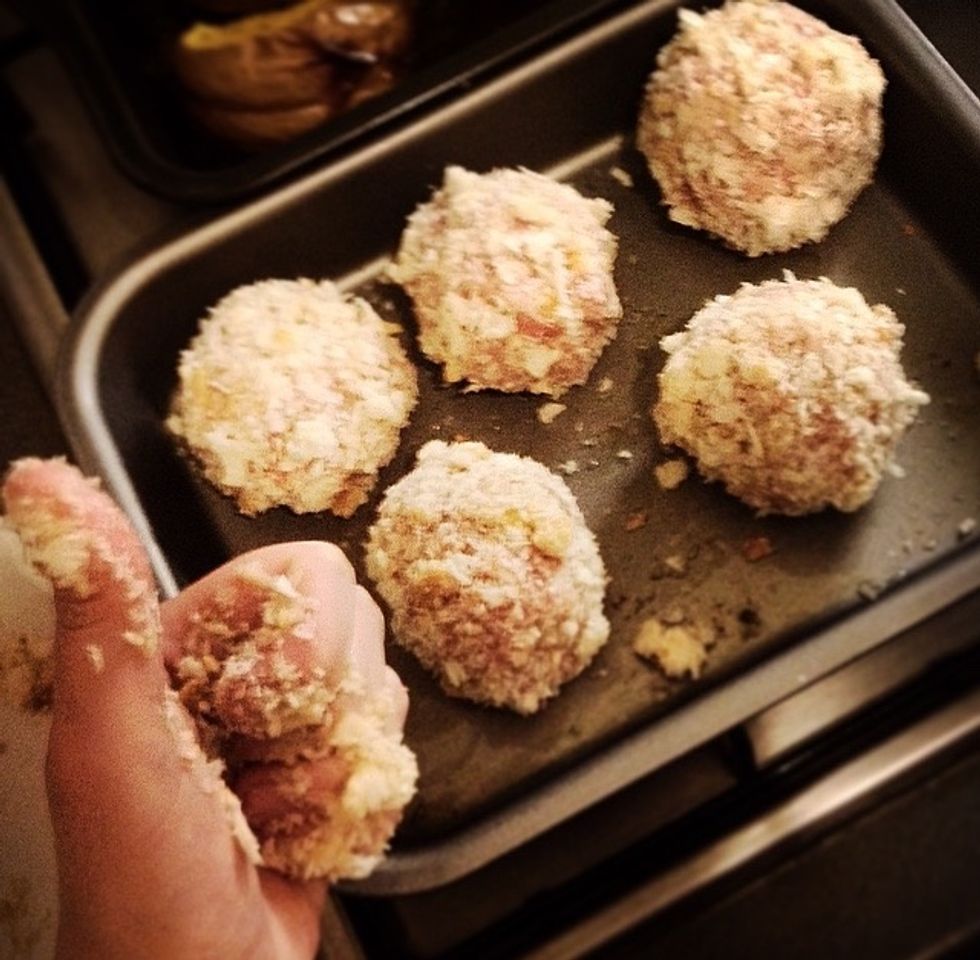 Nearly cropped my thumb out, but that is a thumbs up there. Warning messy hands alert!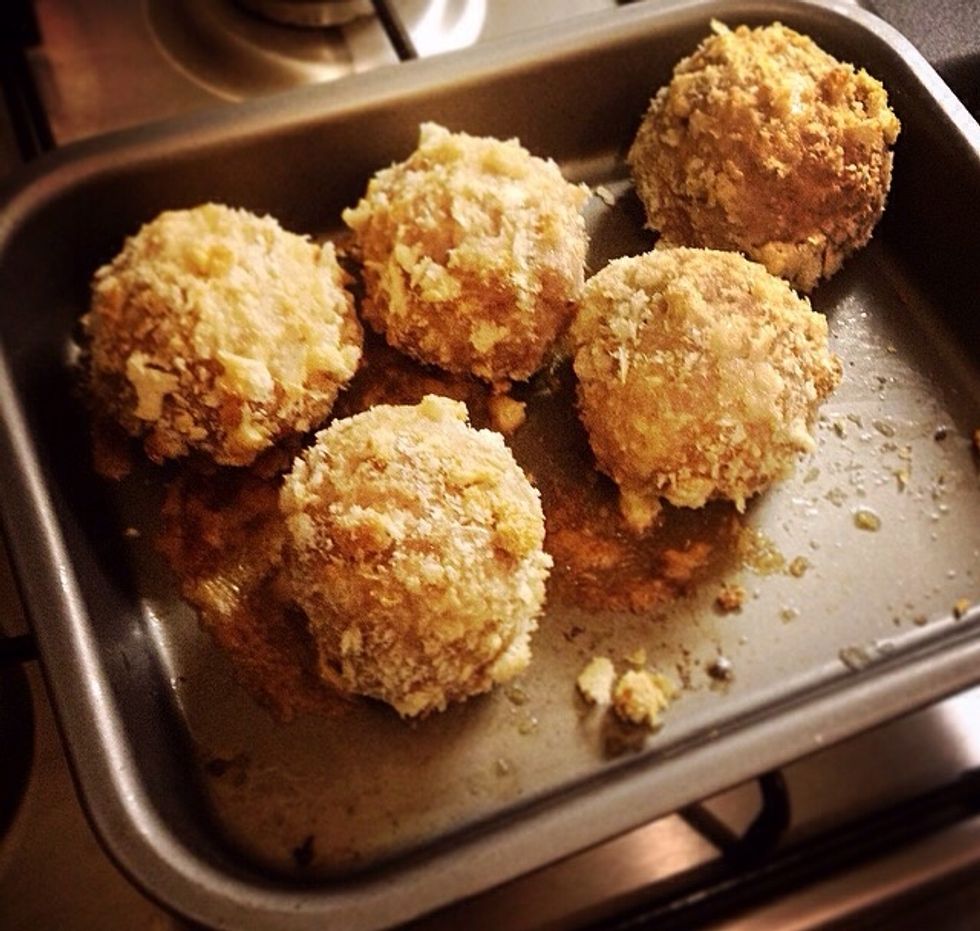 Bake at 180 deg C for 15 minutes. Get 'em out and be careful when you turn them over in case they've stuck a bit to the tray. You don't want to rip away all your sausagey goodness (yes that's a word!)
Cook for another 15 minutes. Then it depends on how hot your oven is, if they're not quite golden brown put them in a bit longer. These went in for another 7 minutes. But enjoy these beauties!!!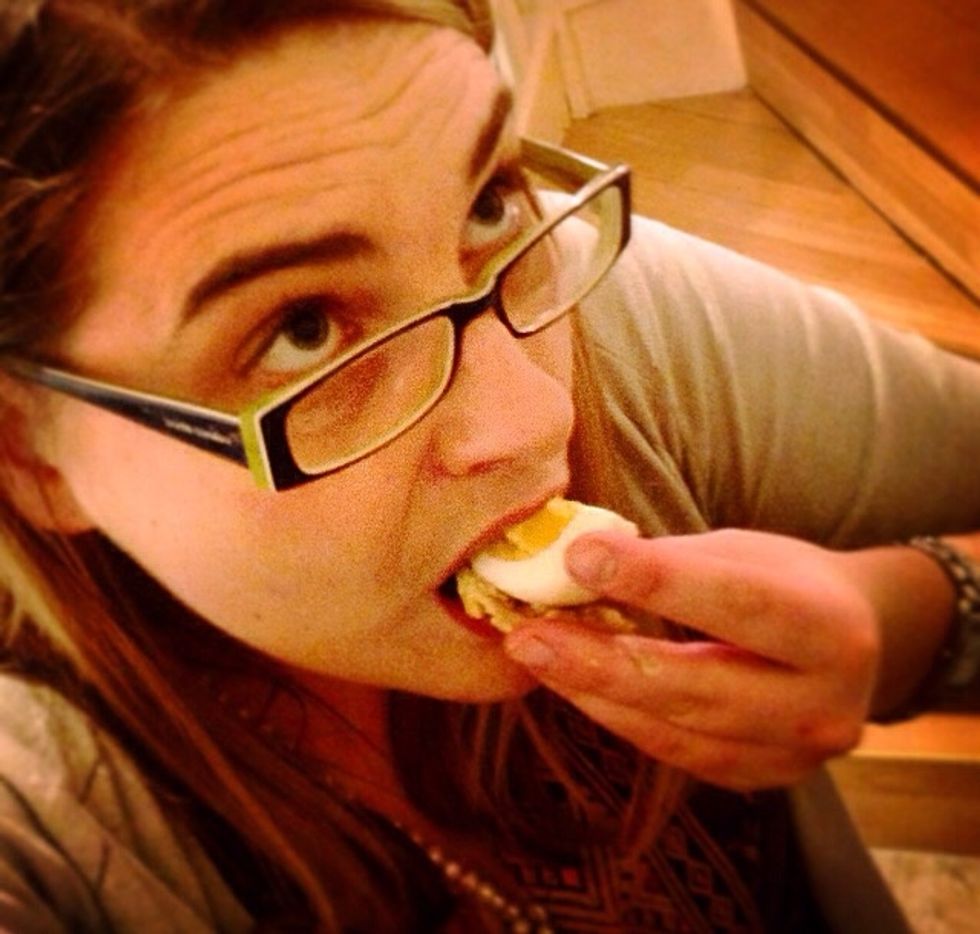 Let me just check these are good enough to put on the internet...yes, yes they are. If you eat them fresh from the oven they are capable of collapsing. When they go cold they have a bit more stability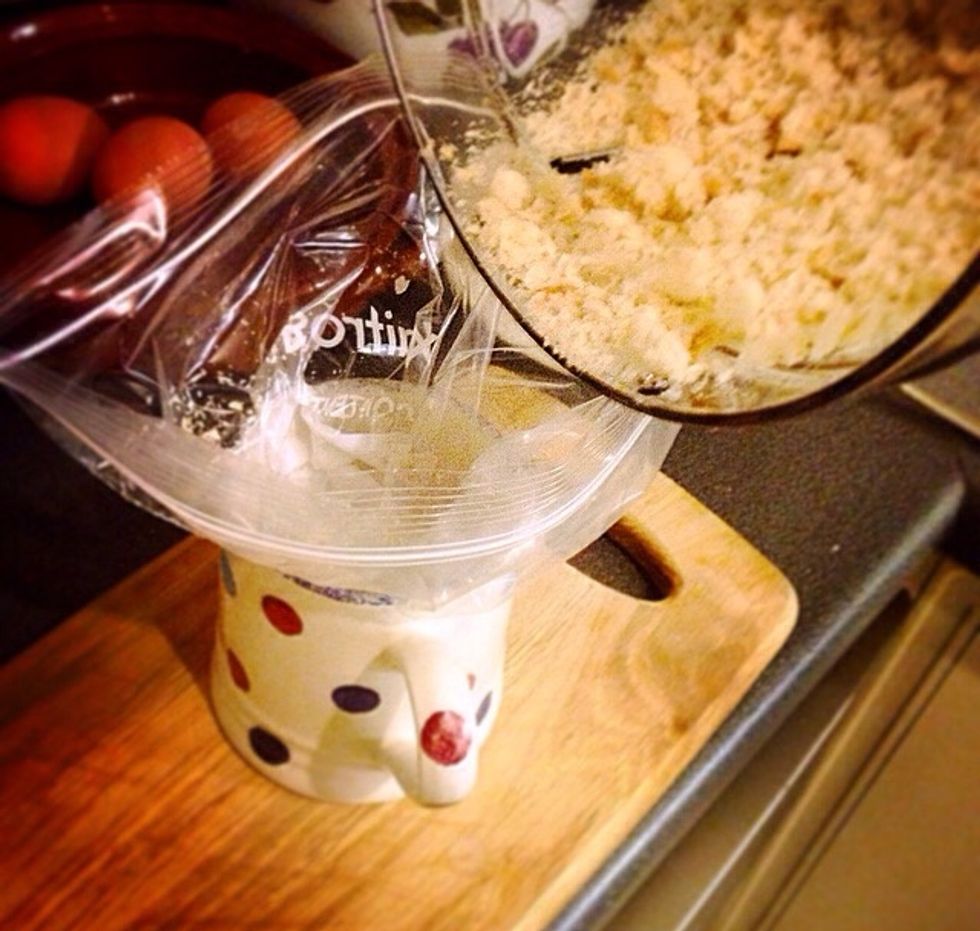 Any spare breadcrumbs put in a sandwich bag, press out all the air and zip up. Put in the freezer to then make more scotch eggs next week. I don't have bags that stand up right so I shove it in a mug.
Onto those meatballs. Chop an onion.
Fry the onion.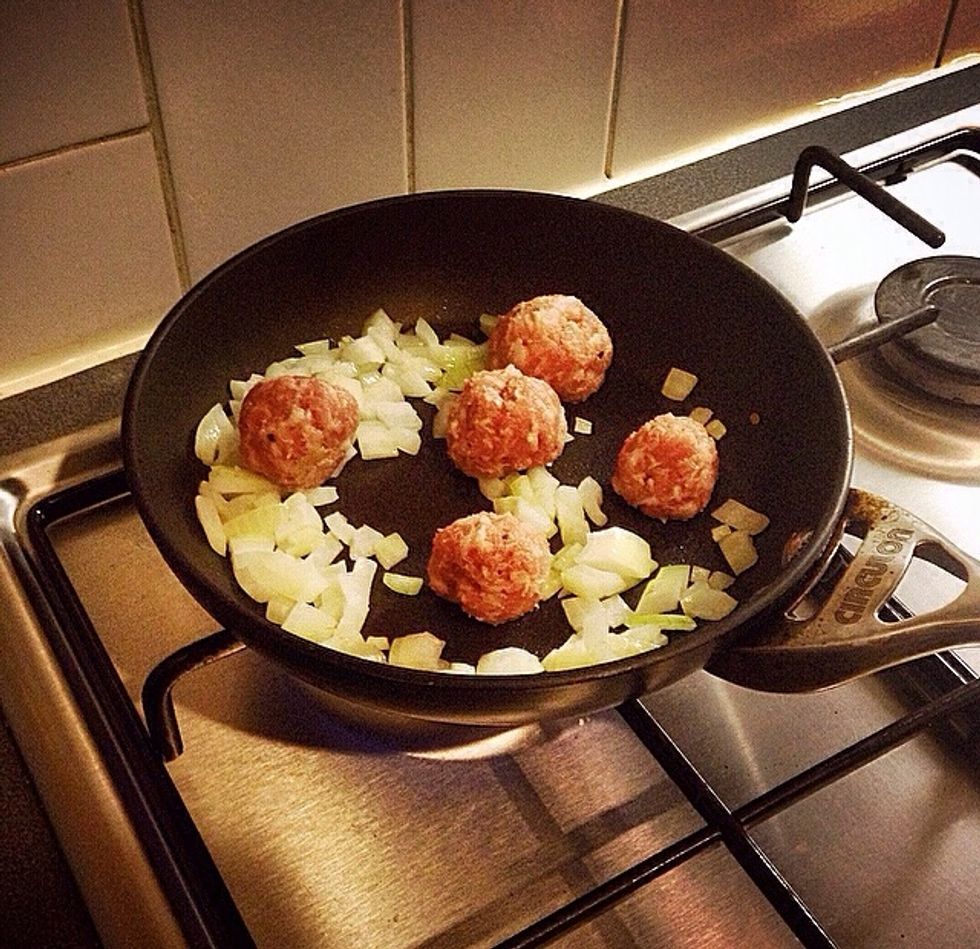 Brown your balls.
I added passata as that's all I had in the cupboard but a tin of chopped tomatoes would also work. Chuck in some garlic if you have any. I sadly do not have any left.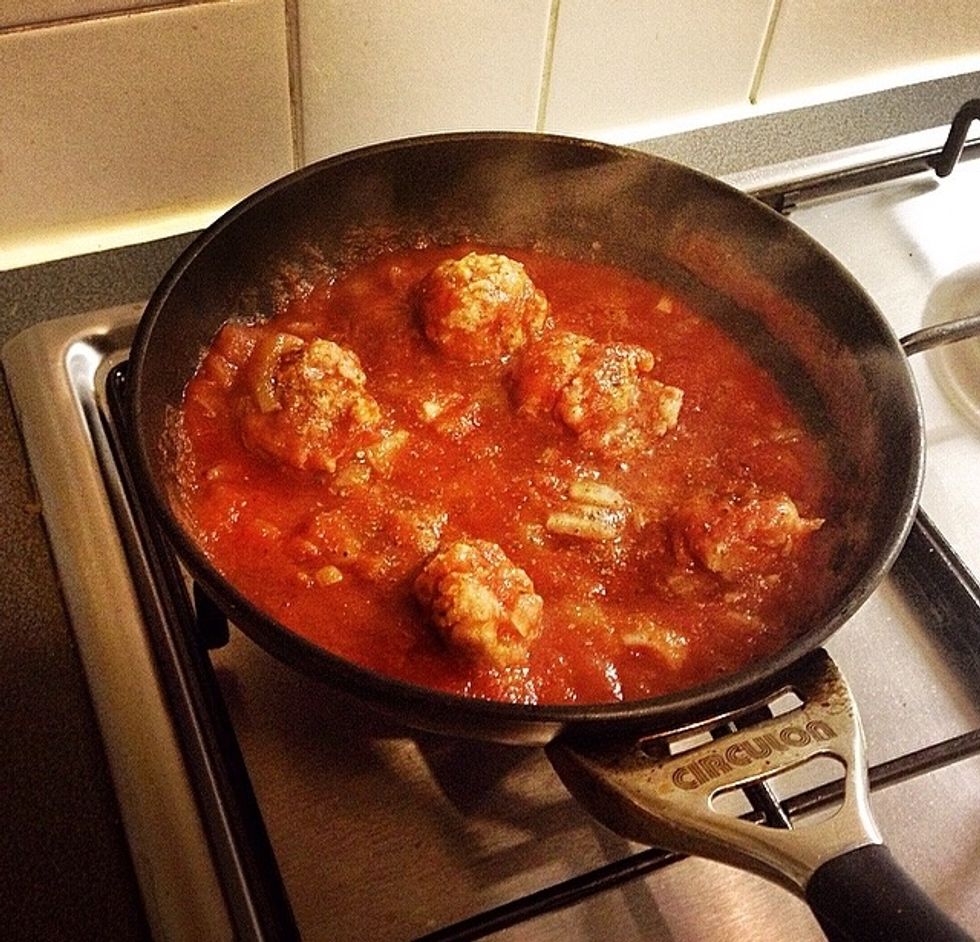 Cook for about half an hour and serve with some spaghetti. Hope you enjoy your scotch eggs and meatballs. They are both great fun to prepare and cook!
6 eggs
450g sausage meat
Breadcrumbs
Onion
Passata/tinned tomatoes
Salt and pepper