Set oven to 220 degrees Celcius, fan forced
Grease oven tray and line it with baking paper
Sift flour into a large mixing bowl
Rub the butter into the flour until it looks like fine breadcrumbs
Add your optional ingredient (dates, sultanas or cheese).
Add the milk to bowl and mix until its a soft dough. Use a metal spatula to mix. If its dry add about a tablespoon of extra milk around the edges of the bowl.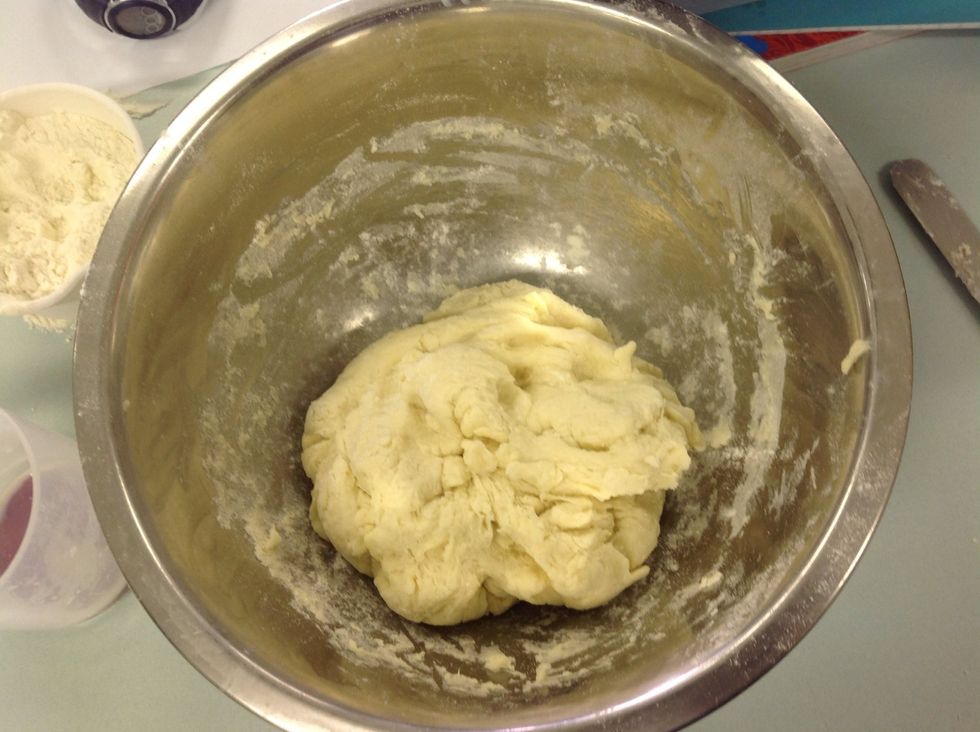 The mixed dough
Bring the dough to a lightly floured board and knead for a little bit.
Roll out the dough until its 2cm thick and then cut the dough into shapes using a cutter.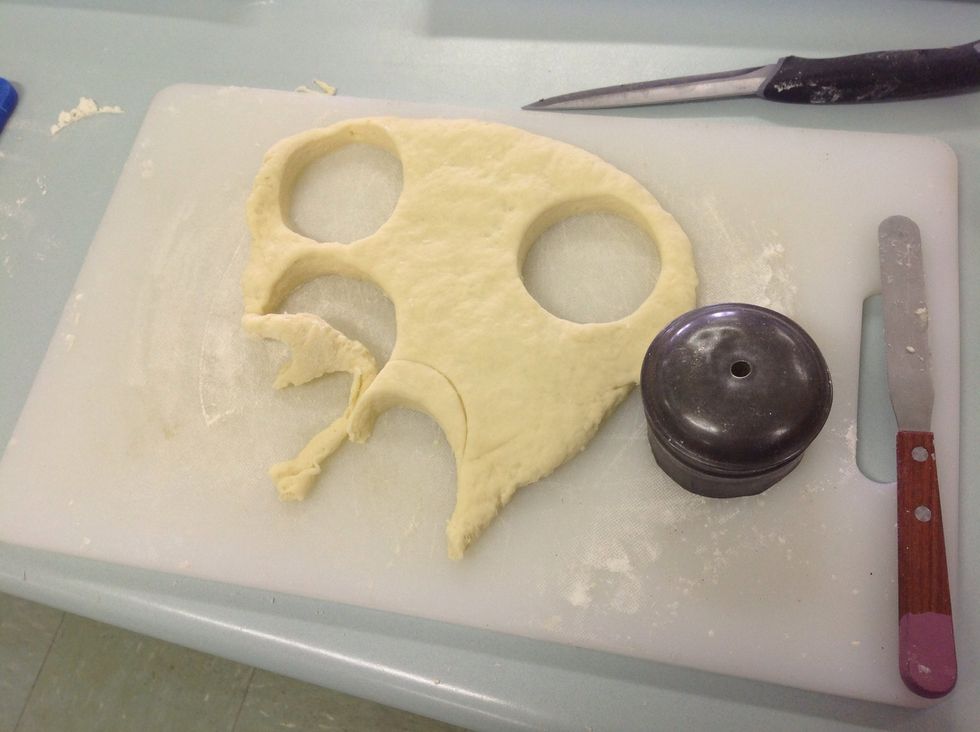 Cutting out the scones
Place the scones onto the lined and greased baking tray and glaze with a bit of milk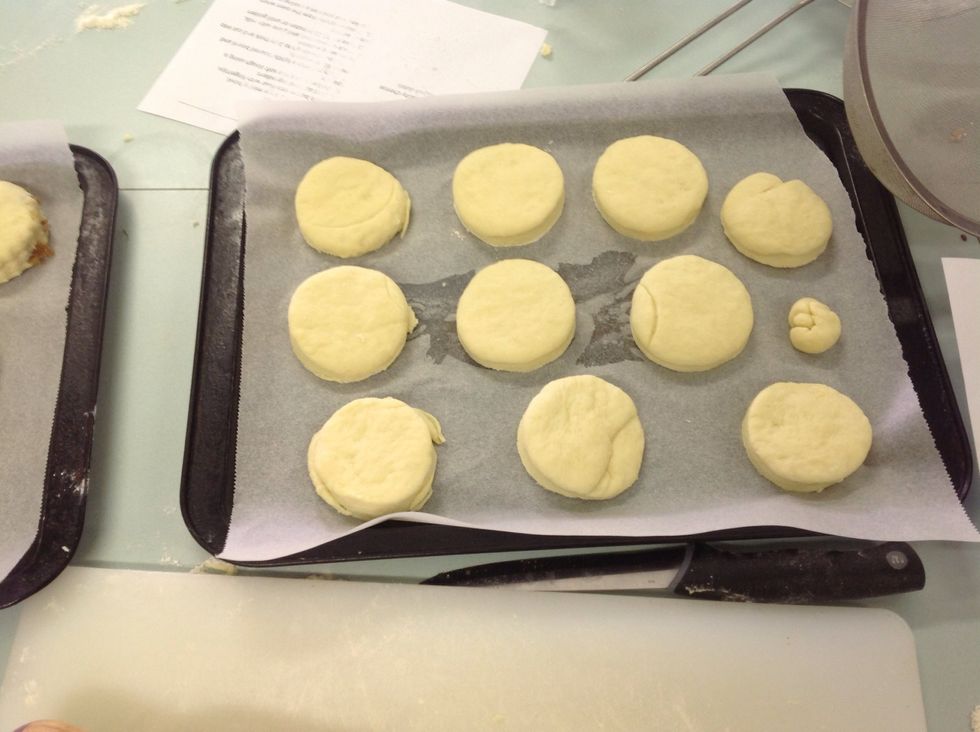 Scones on baking tray
Cook for 10-15 minutes or until they are golden brown on top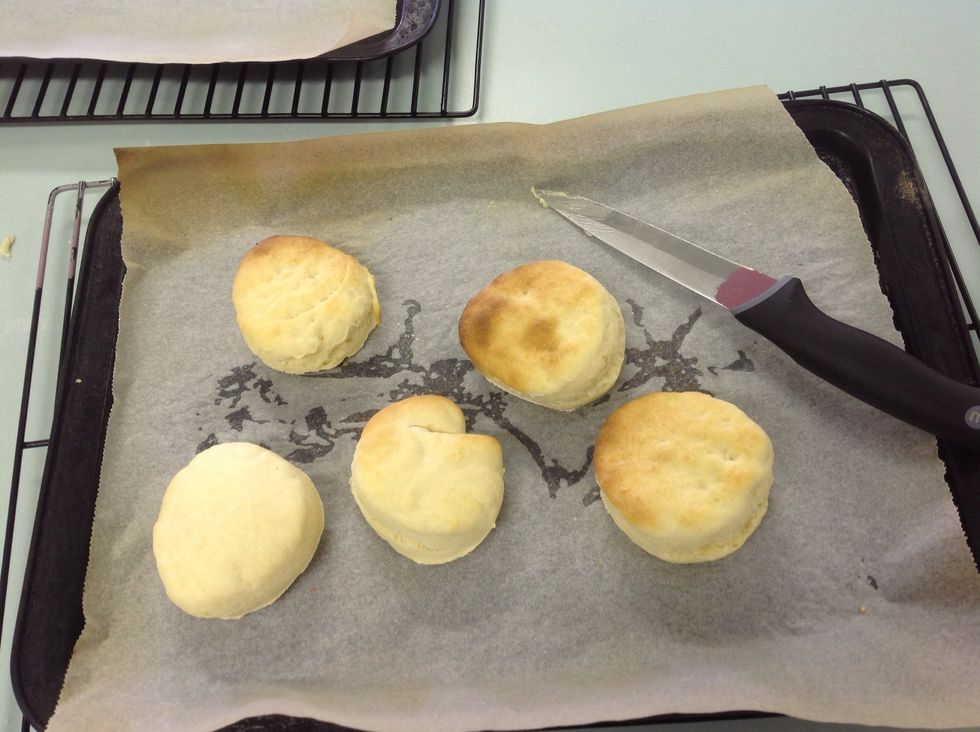 Cooked scones just out of the oven
Remove from oven and place on a cooling rack
Serve them with jam, cream and butter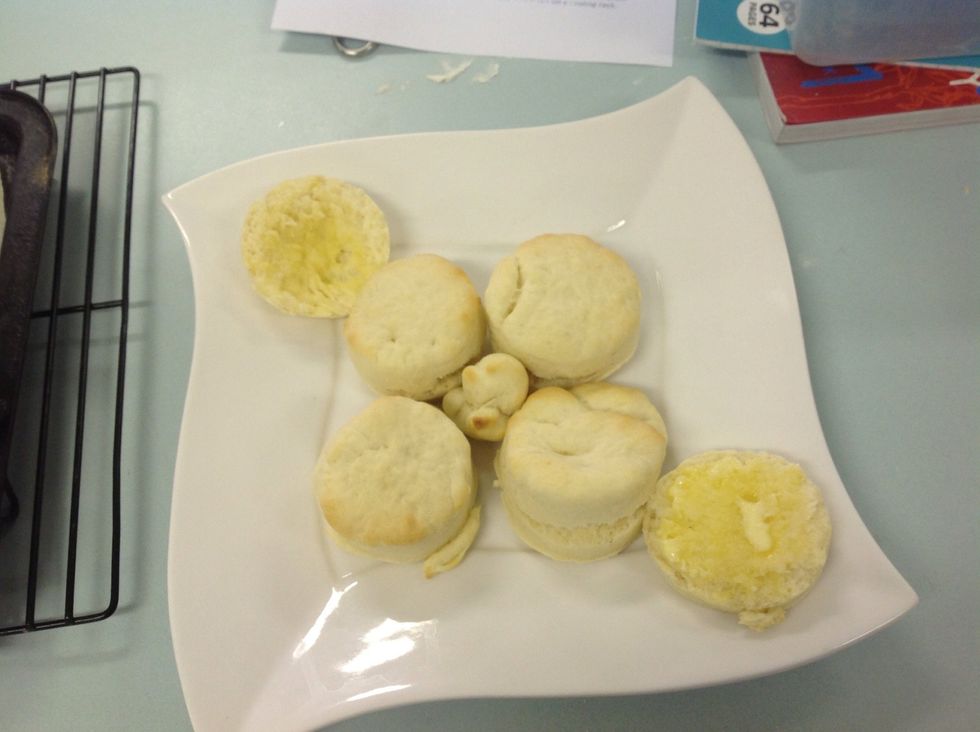 Served scones with butter
Tip- Use different shaped cookie cutters for different shaped scones. I made heart shaped ones and they were cute!
0.0c Milk
2.0c Self Raising Flour
30.0g Butter
1.0pch Salt
0.0c Sultanas (optional)
0.0c Chopped dates (optional)
0.0c Grated tasty cheese (optional)