Primary ingredients - noodles, schezwan chutney, tofu (#4 firm). Plus 1 green peppers, 1-2 carrots.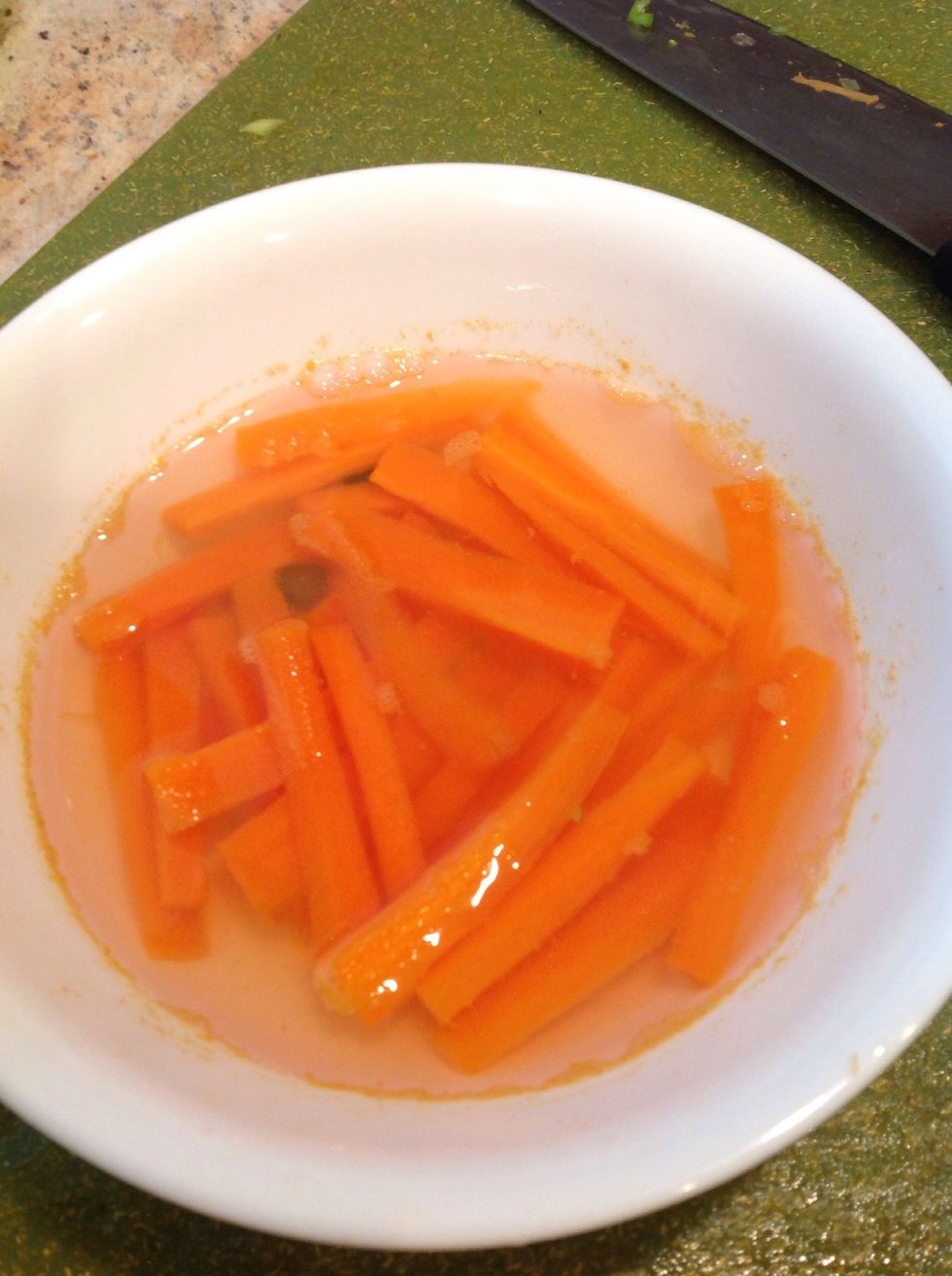 Julienne the carrots and put them in hot water so it softens a bit.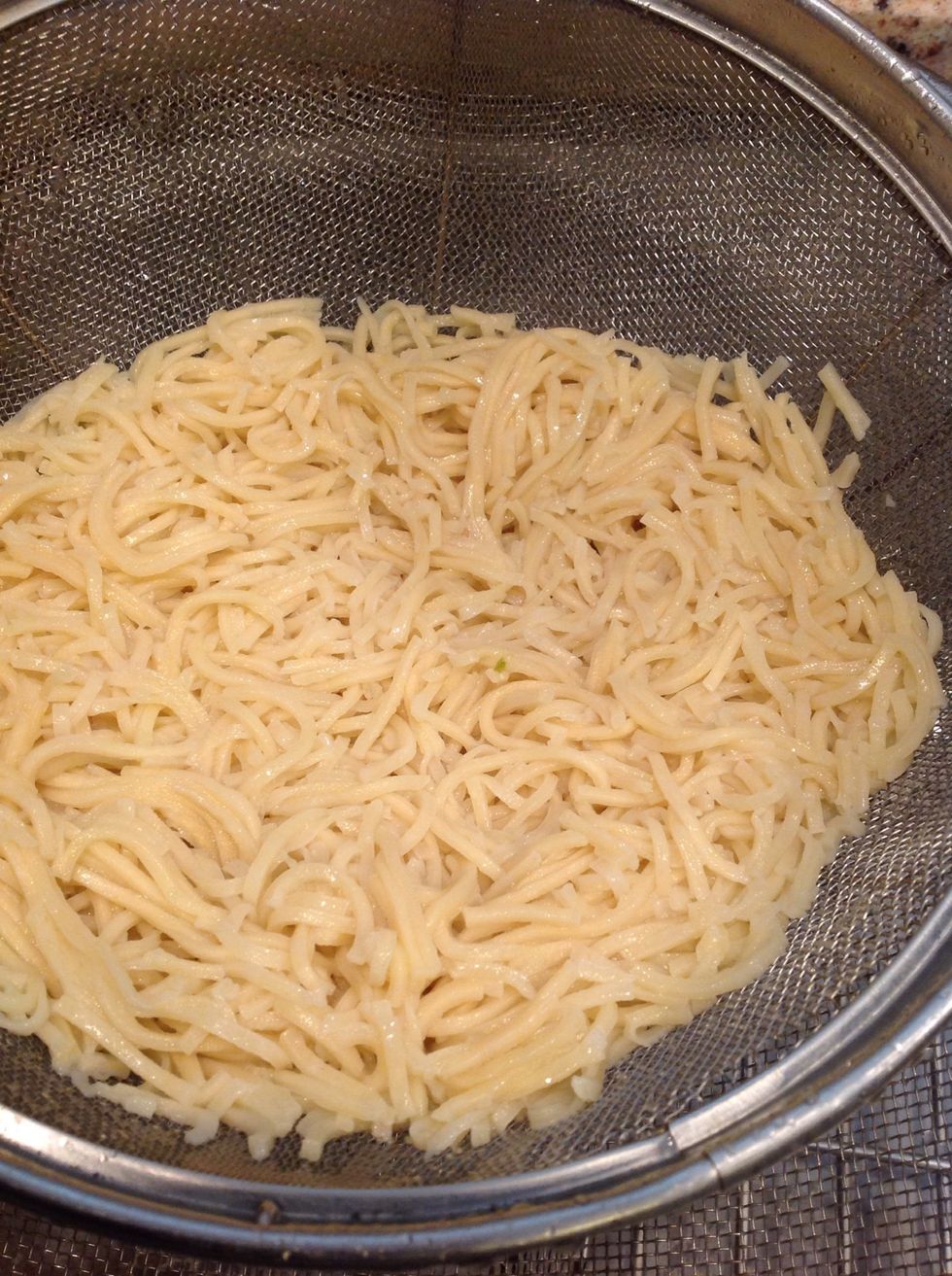 Cook noodles in boiling water. Drain & keep aside. Add a little oil to prevent sticking.
Julienne green bell peppers.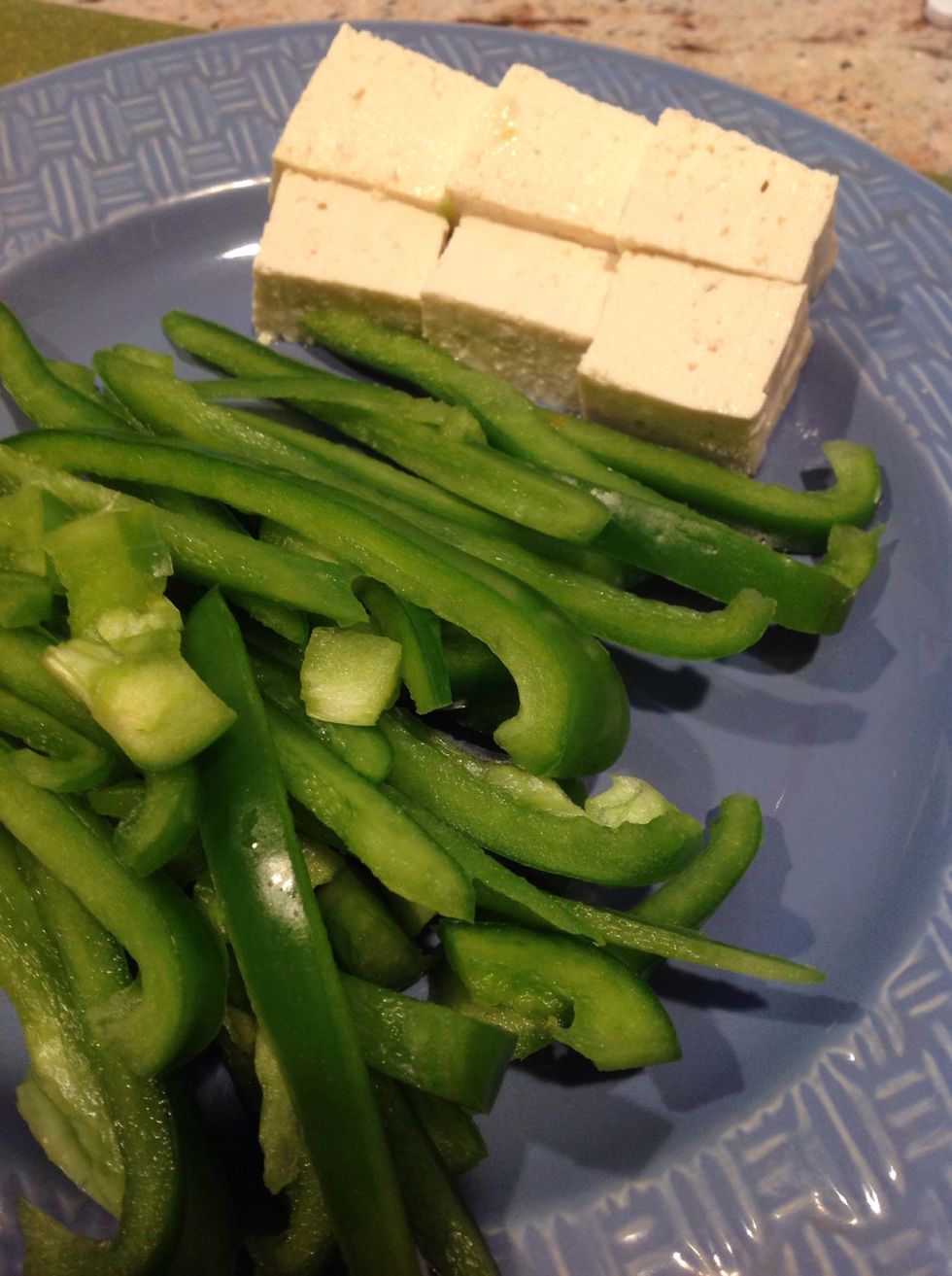 Cut the tofu into cubes.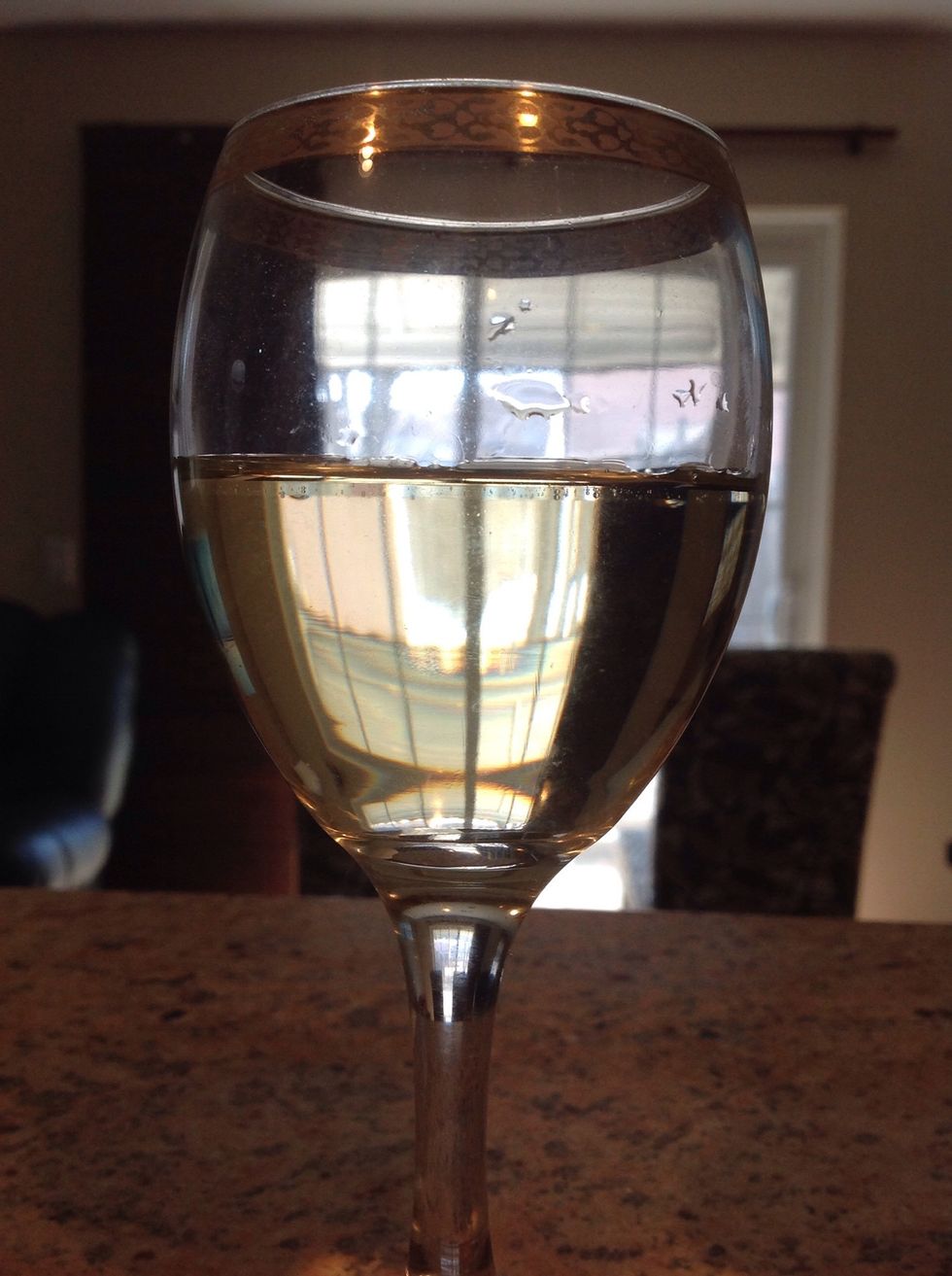 Refill your wine glass!
Add a tsp of oil in a wok and sauté the sliced green peppers.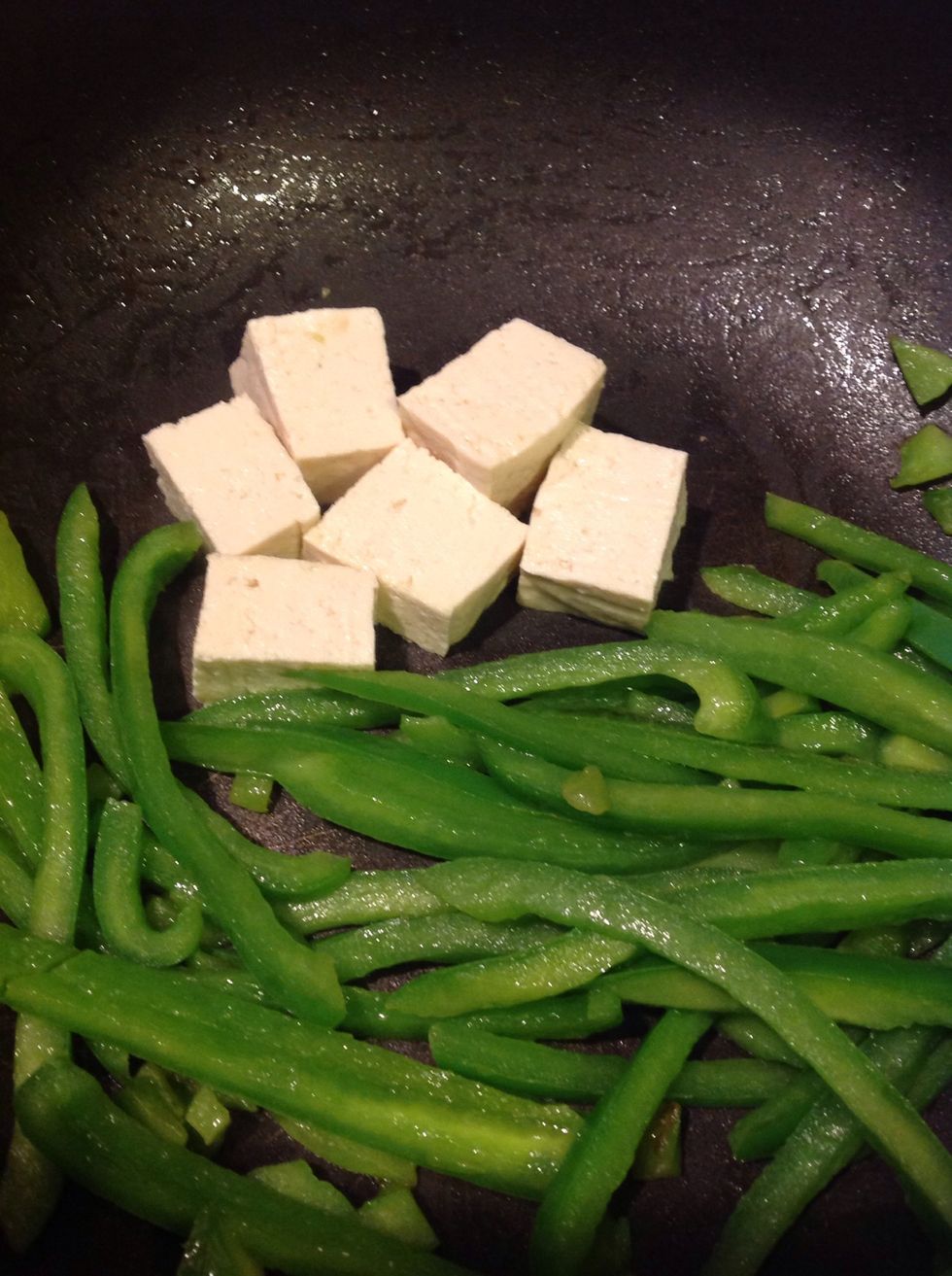 Add in the tofu cubes. I leave them in until the sides turn light brown.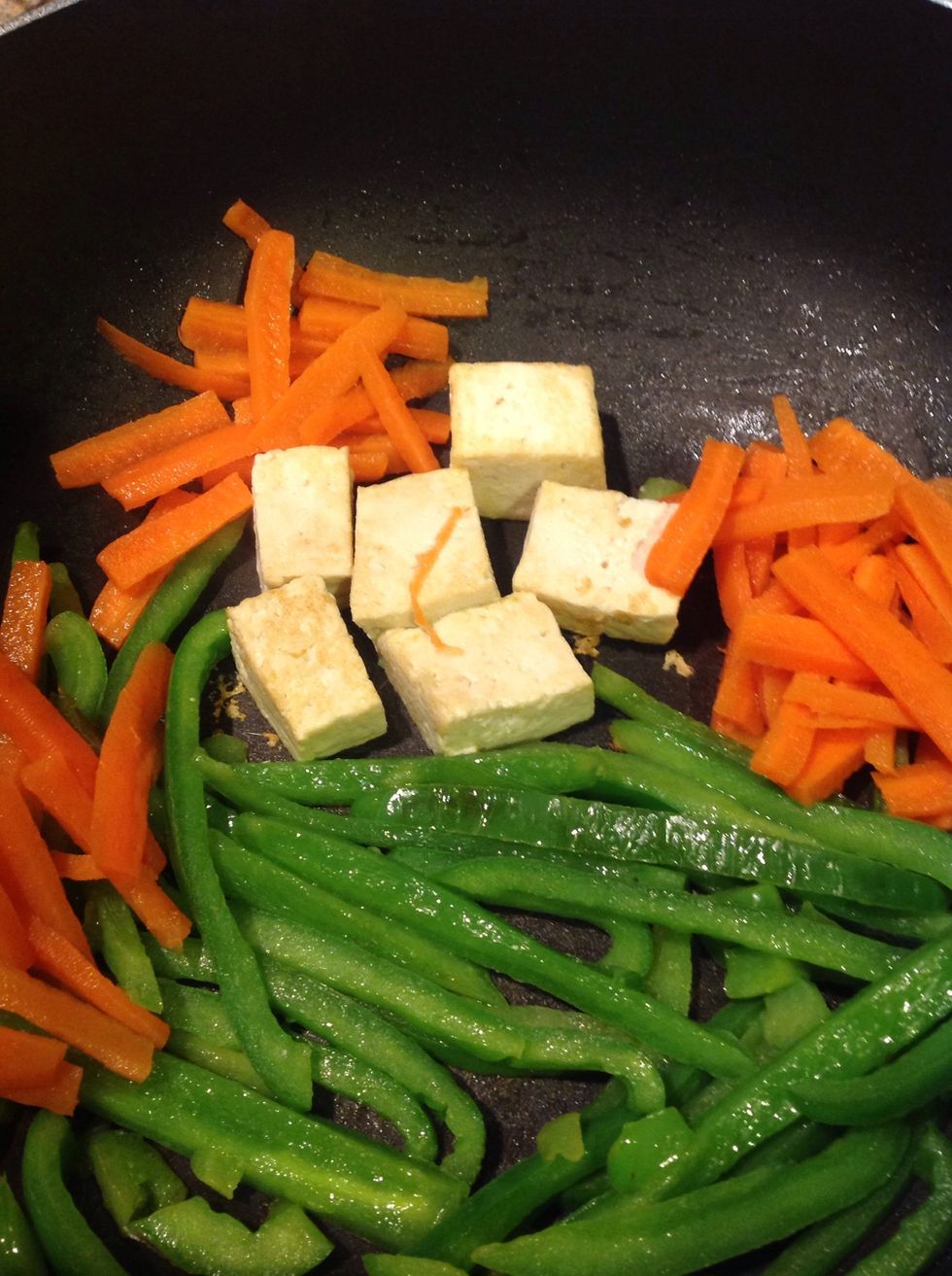 Add the carrots and stir fry.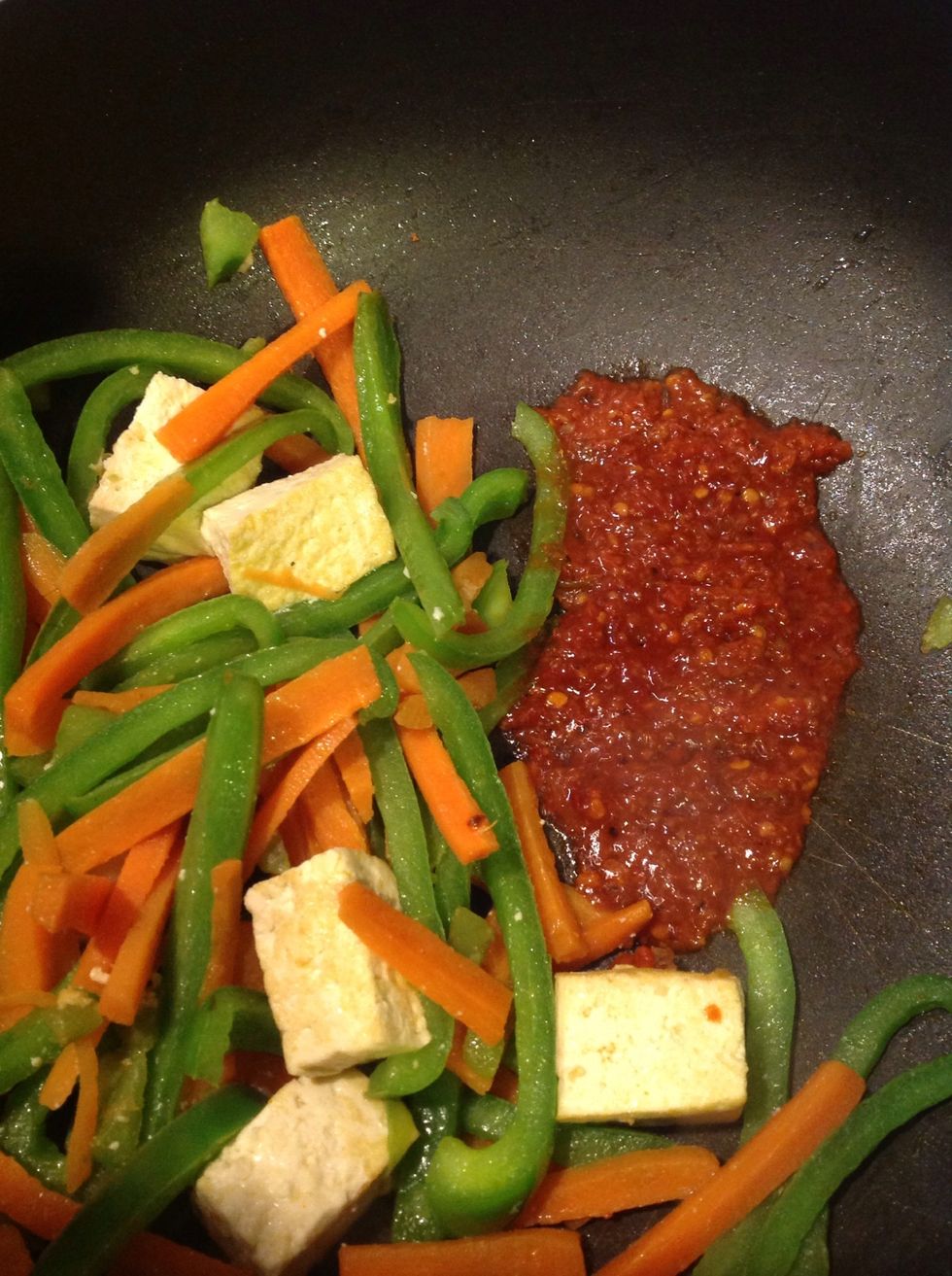 Add 1-2 tbsp of Schezwan Chutney.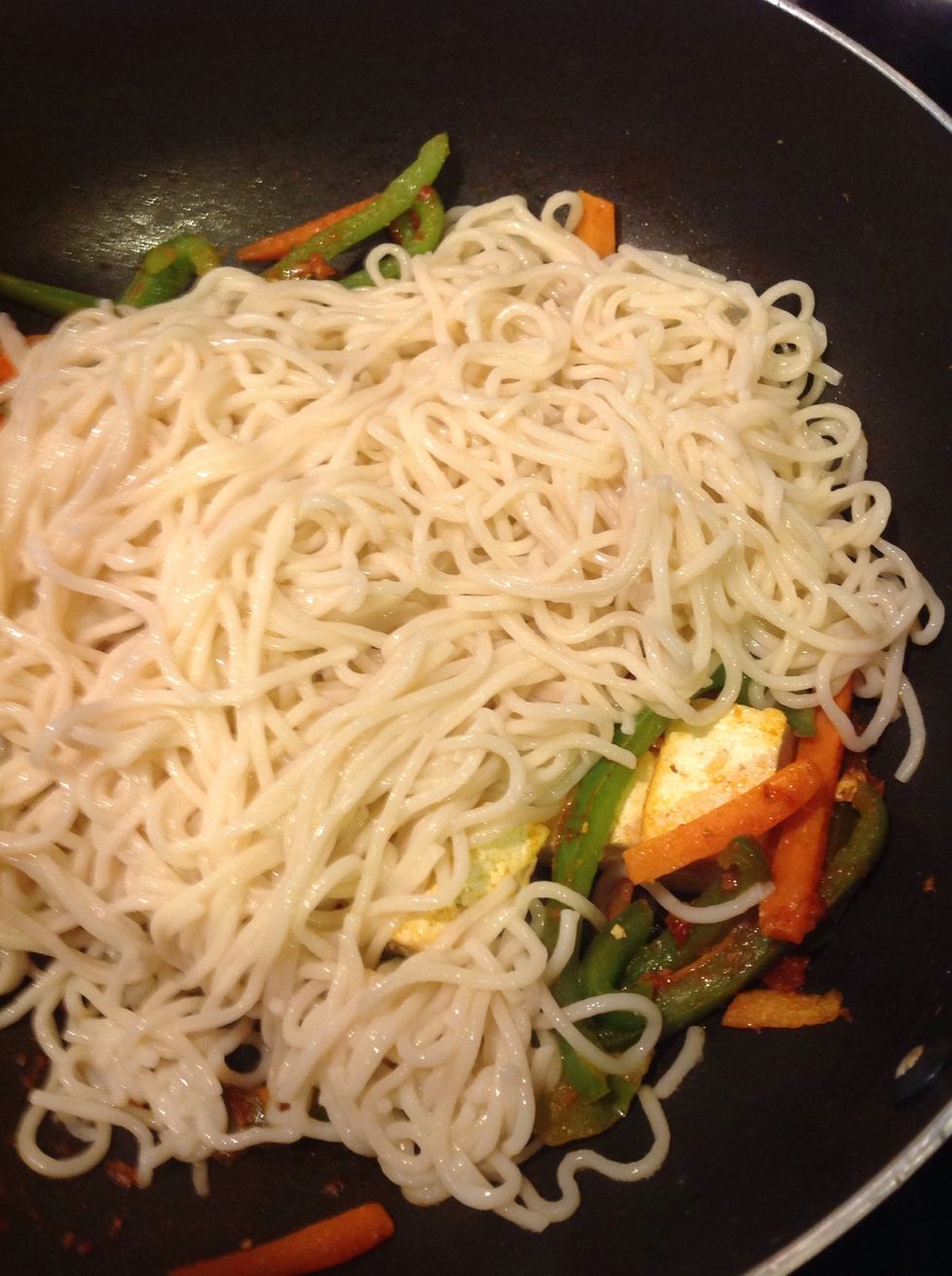 Add in the noodles.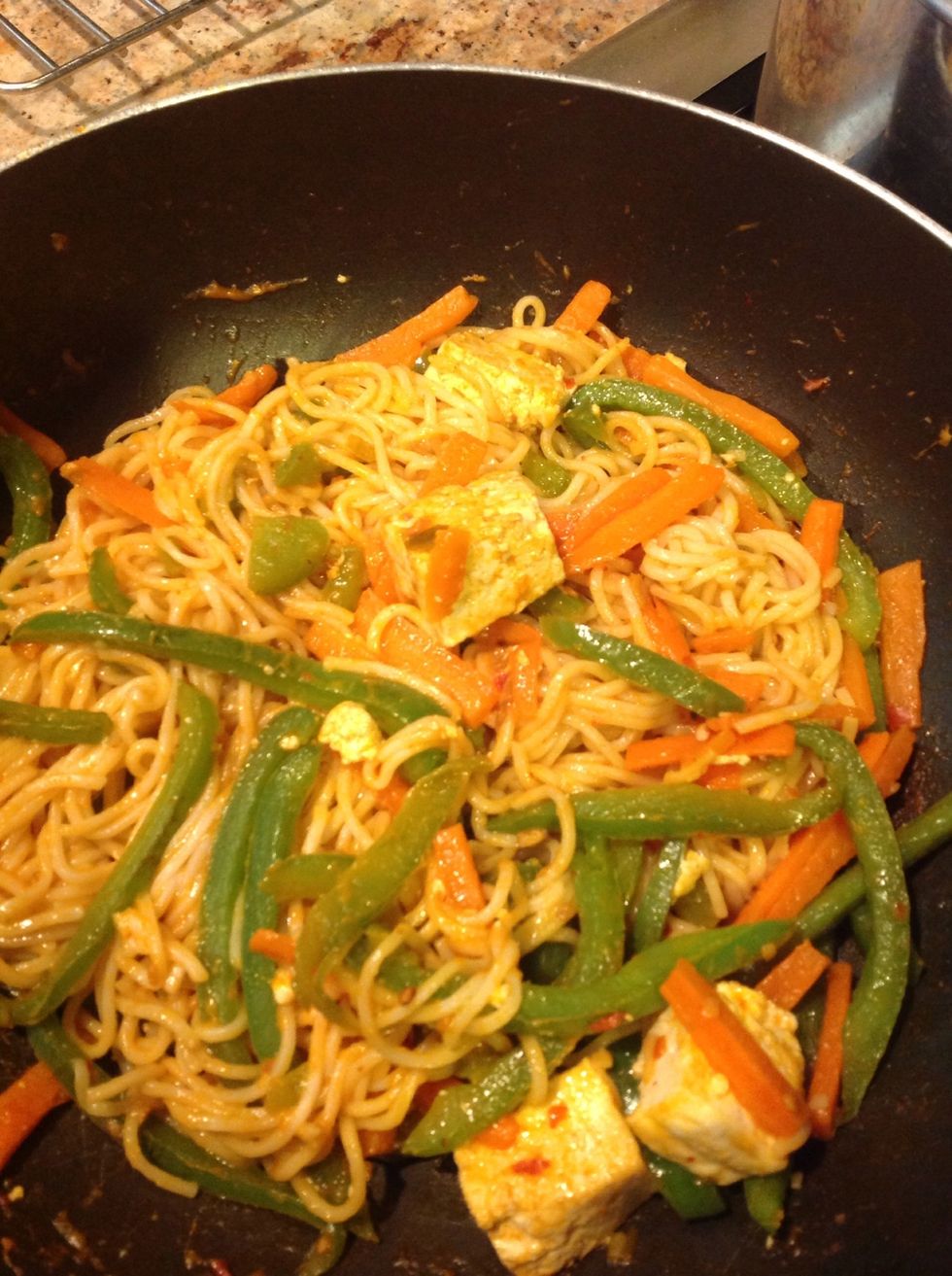 Mix it up. Stir fry on a high flame.
Schezwan noodles is ready.
The creator of this guide has not included tools