How to make scented paper flowers with david's tea paints
Make your own watercolour paints using delicious teas, then use them to create beautiful paper flowers that are scented!
84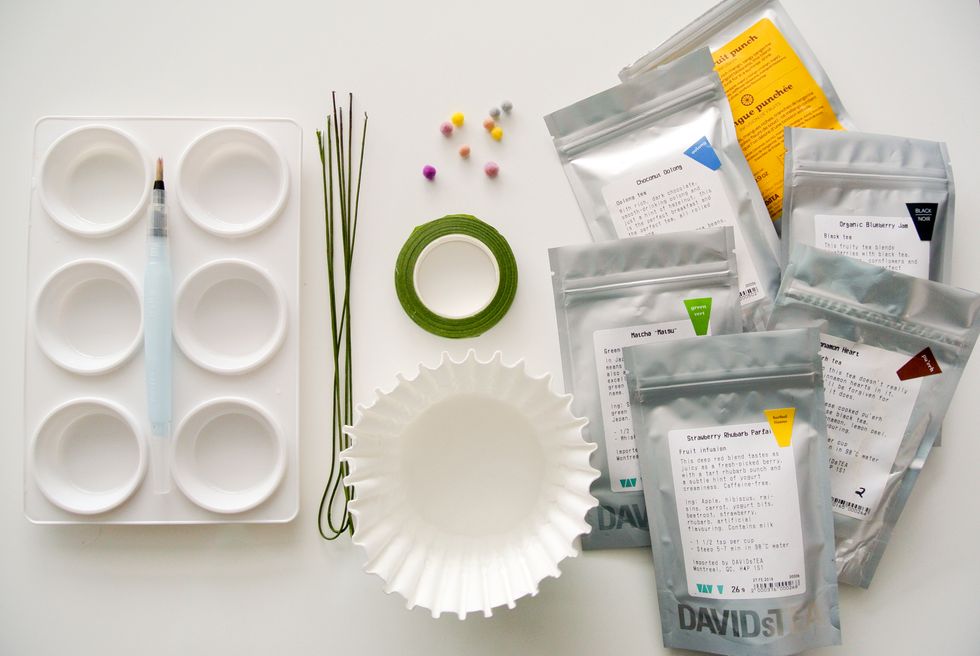 Gather your supplies. I used David's Tea flavours: Strawberry Rhubarb Parfait, Matcha "Matsu," Choconut Oolong, Organic Blueberry Jam, Mango Fruit Punch, and Cinnamon Heart.
In your tray, mix a tablespoon of each tea with 1-2 tablespoons of boiling water. Stir and let steep for 5-10 mins.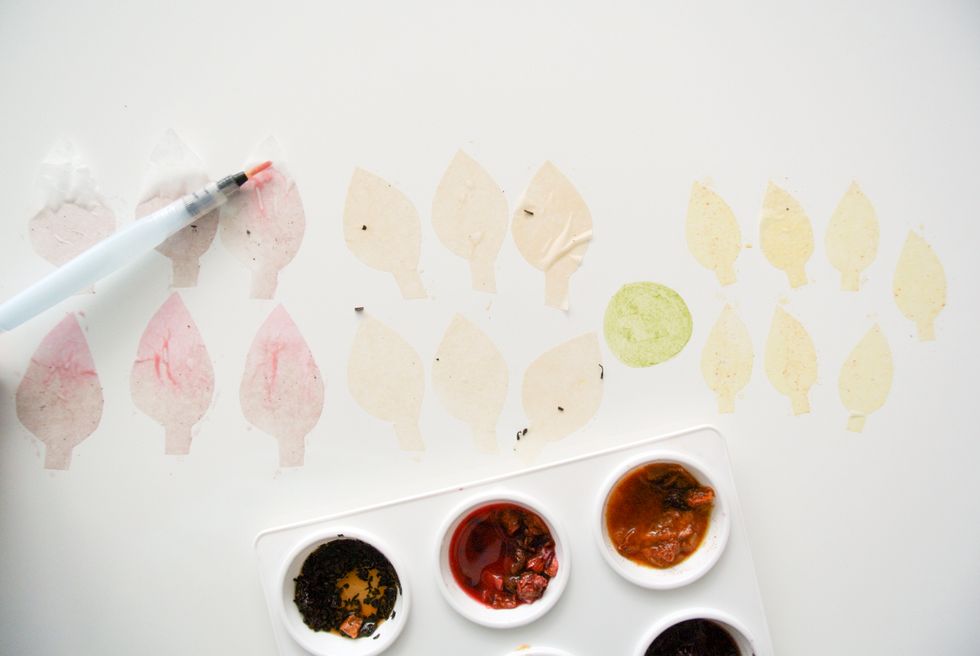 Cut petal shapes from the coffee filters. Vary the size to make layers of petals. Cut one circle shape to cover the flower centre. Then paint with your teas!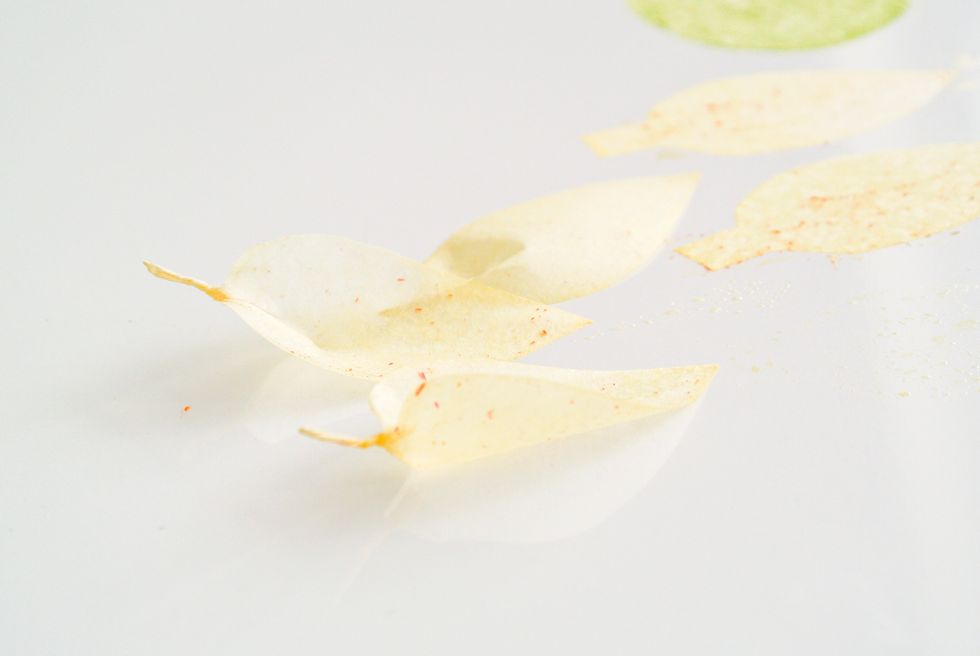 Before the petals are dry - twist the flat end of the petal to make it 3D! Then allow to dry completely.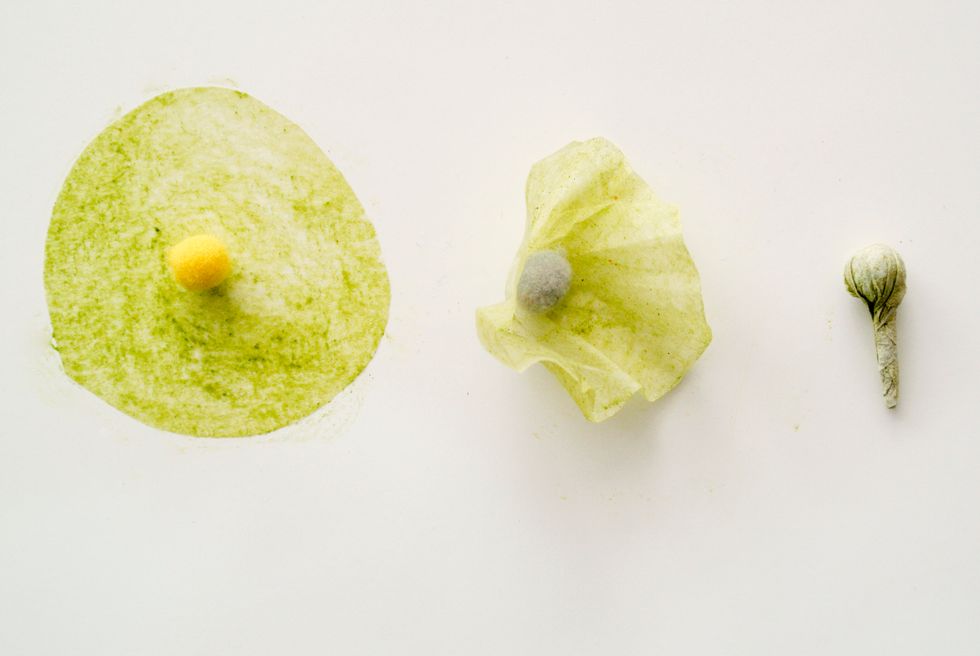 Take the circle piece and wrap and twist it around a pom pom or tiny bit of cotton. This will be the flower centre.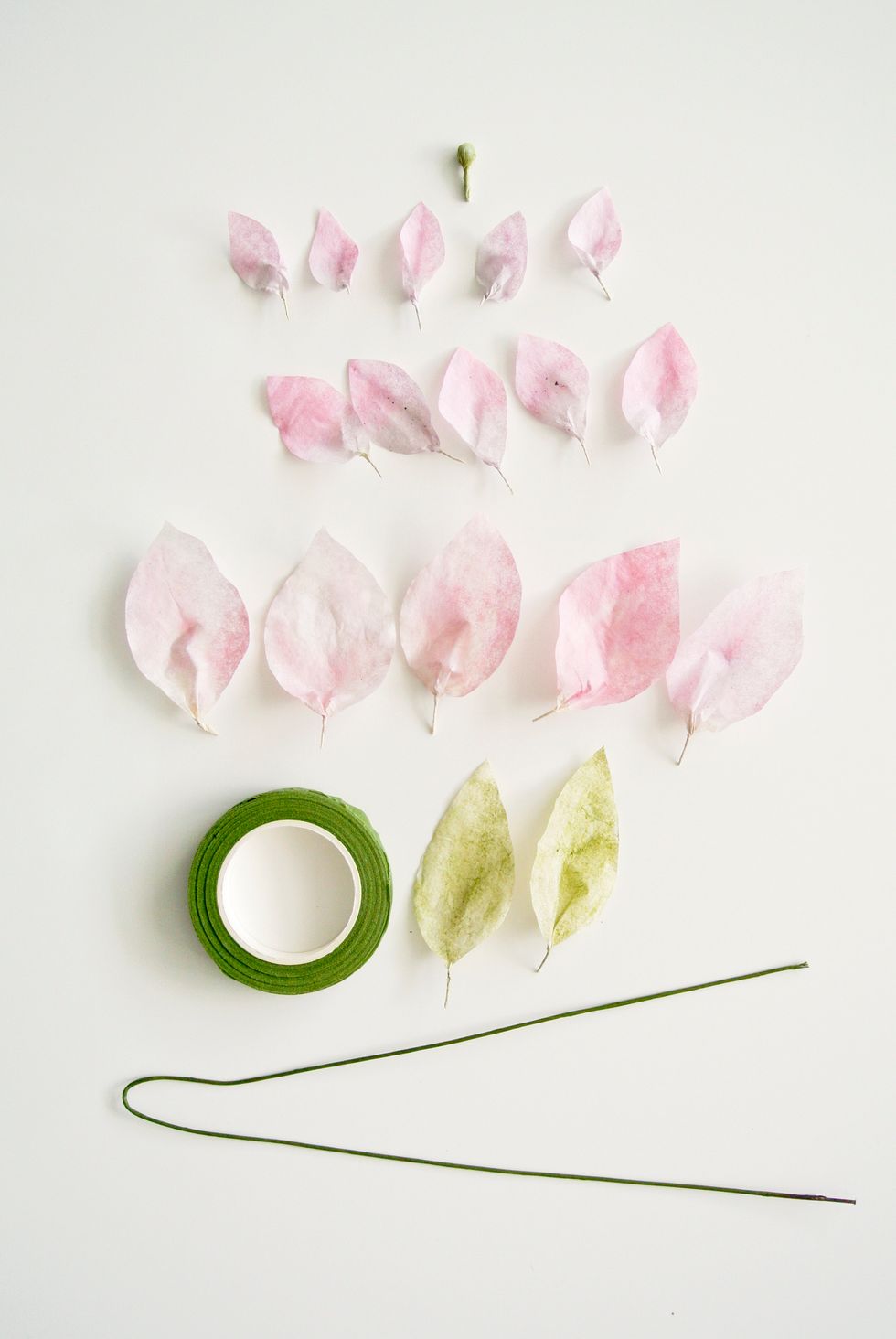 Gather all of the elements for your flower - you're now ready to assemble! Flowers can have as many petals as you feel like layering, but look best with at least 5.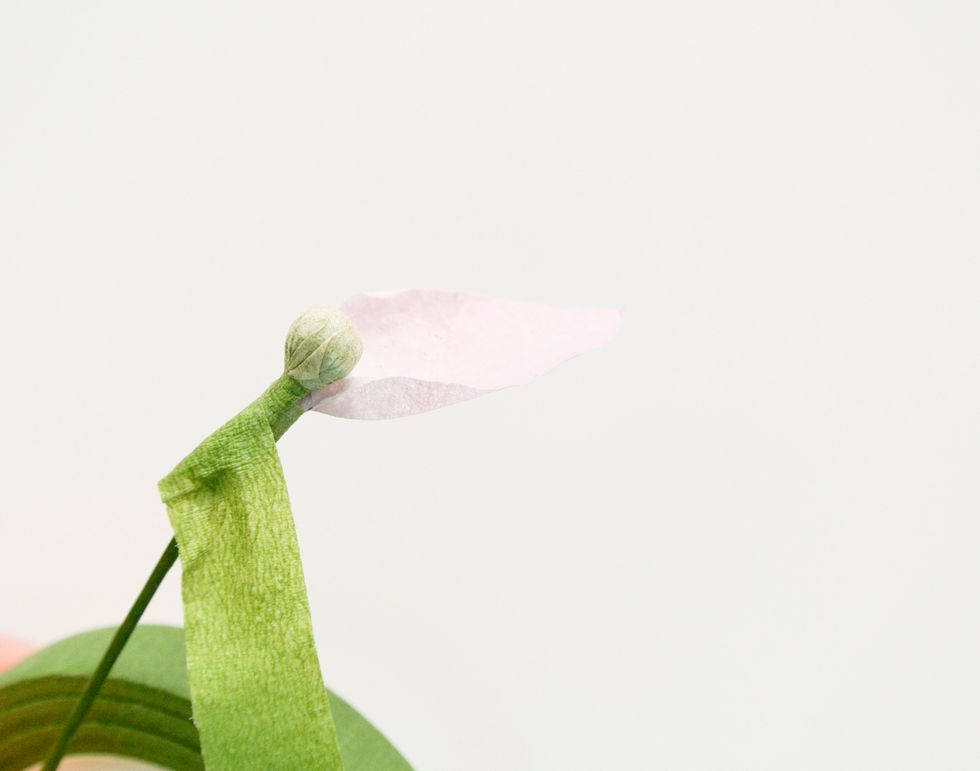 Start by wrapping floral tape around the flower centre and wire stem. Stretch the tape to release it's stickiness. When solidly wrapped, slowly add petals around the centre, spinning and wrapping.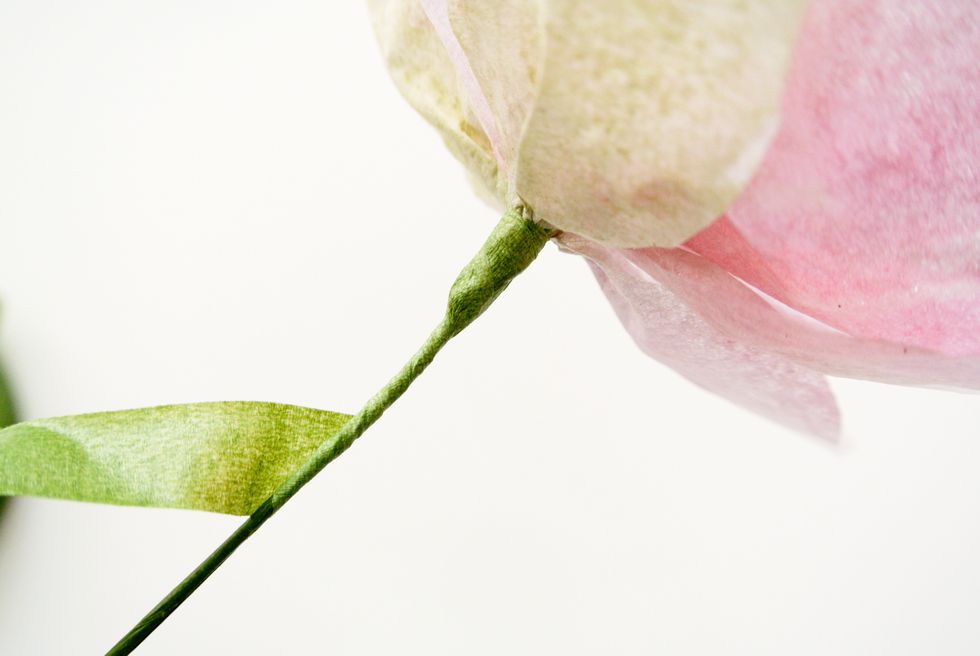 Wrap the tape around the wire and additional petals until you are happy with the fullness of your flower. Continue wrapping the tape down the wire a few inches to keep it secure.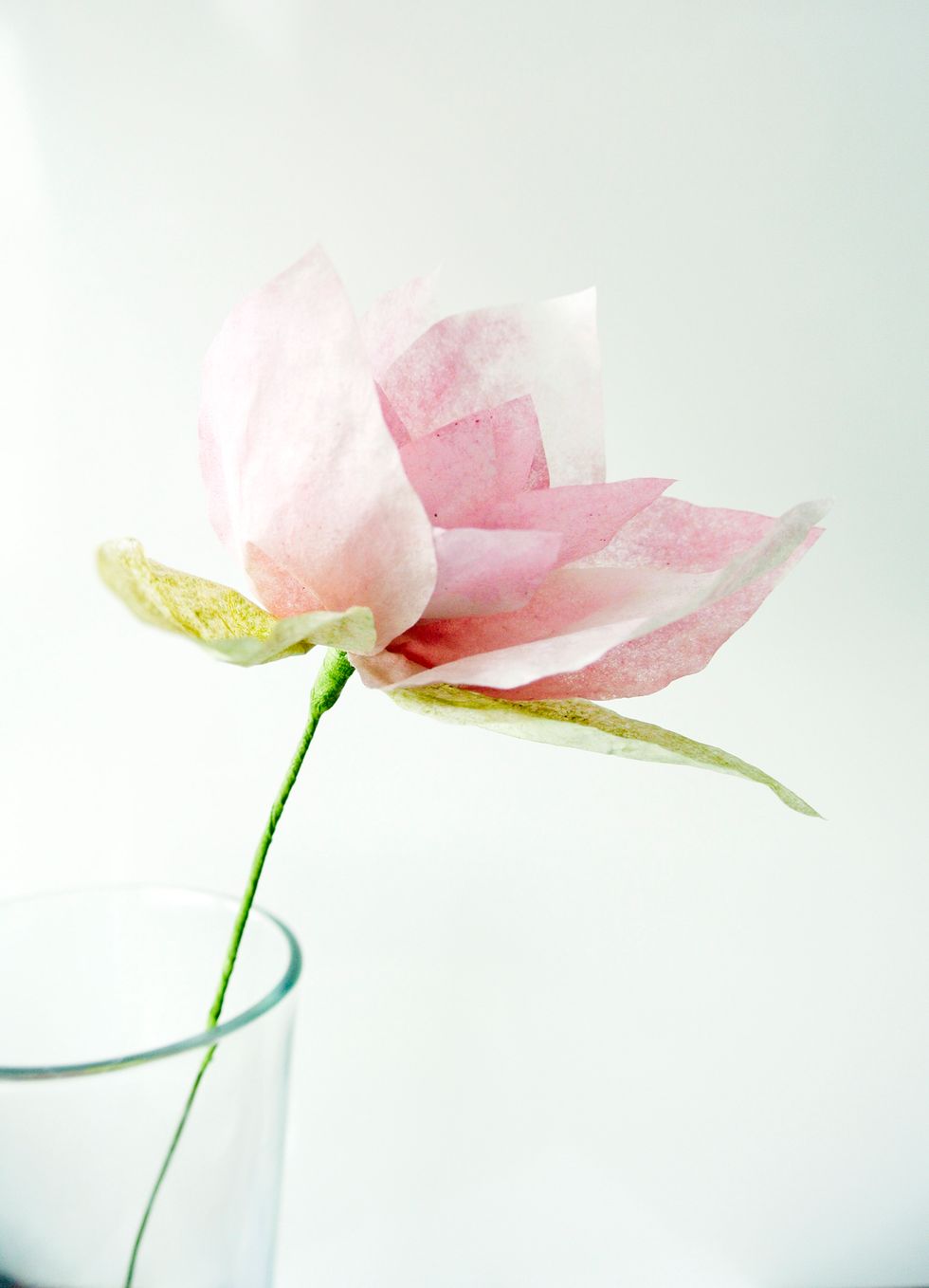 Admire your work! This pink one smells like Strawberry Rhubarb Parfait.
Vary the colours & sizes for a bouquet. Matcha = green leaves. Blueberry tea = purple, Mango Fruit Punch = yellow, Strawberry Rhubarb = pink, Cinnamon Heart = beige & Choconut Oolong = pale orange.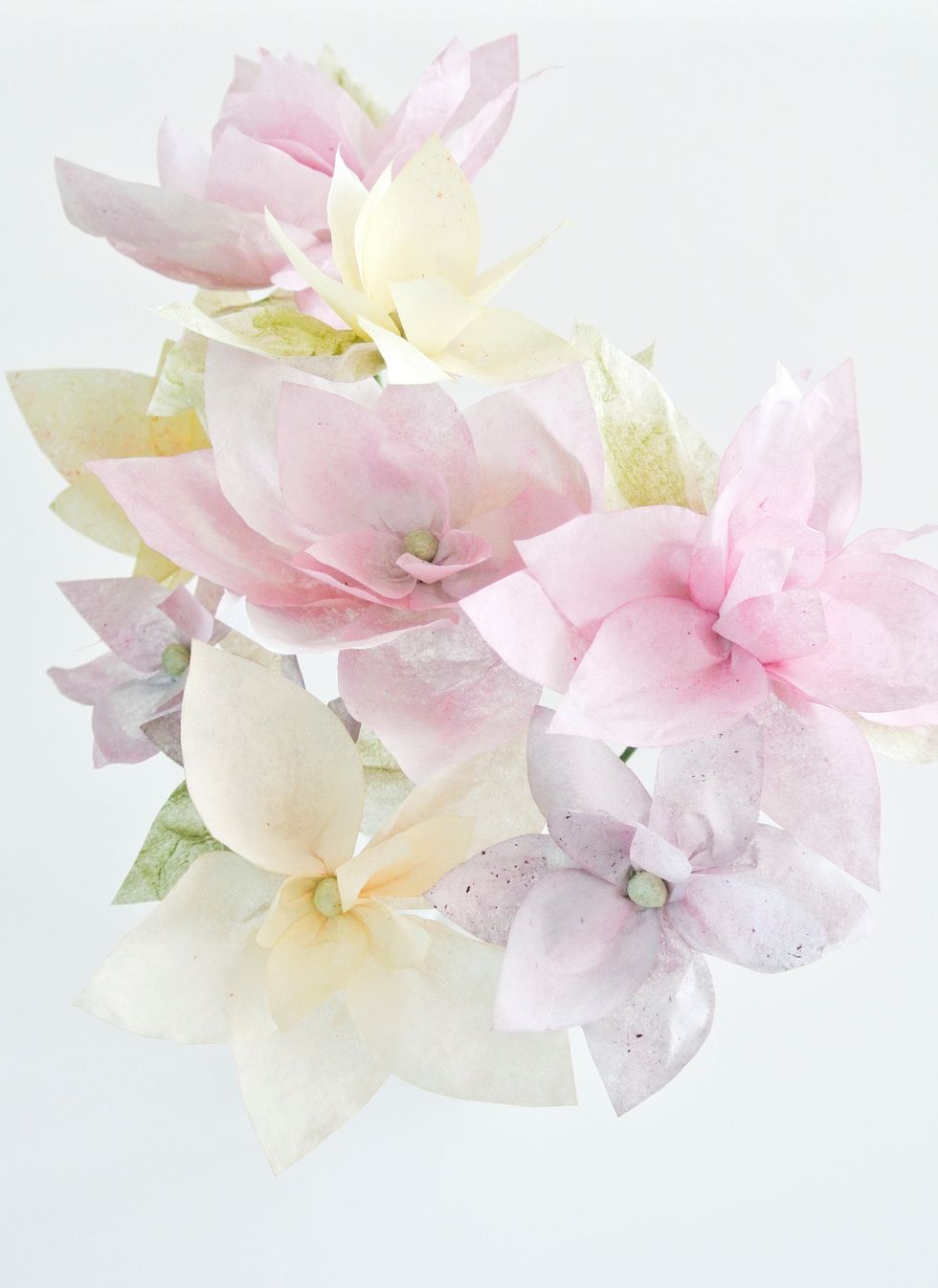 Enjoy your creations. They smell incredible. Scratch and sniff David's Tea flowers!
Davids Tea in various flavours
Coffee Filters
Tiny pom poms or cotton balls
Boiling water
Paint brush and tray
Florist tape and wire