Make Scallops With Miso, Ginger and Ruby Grapefruit
17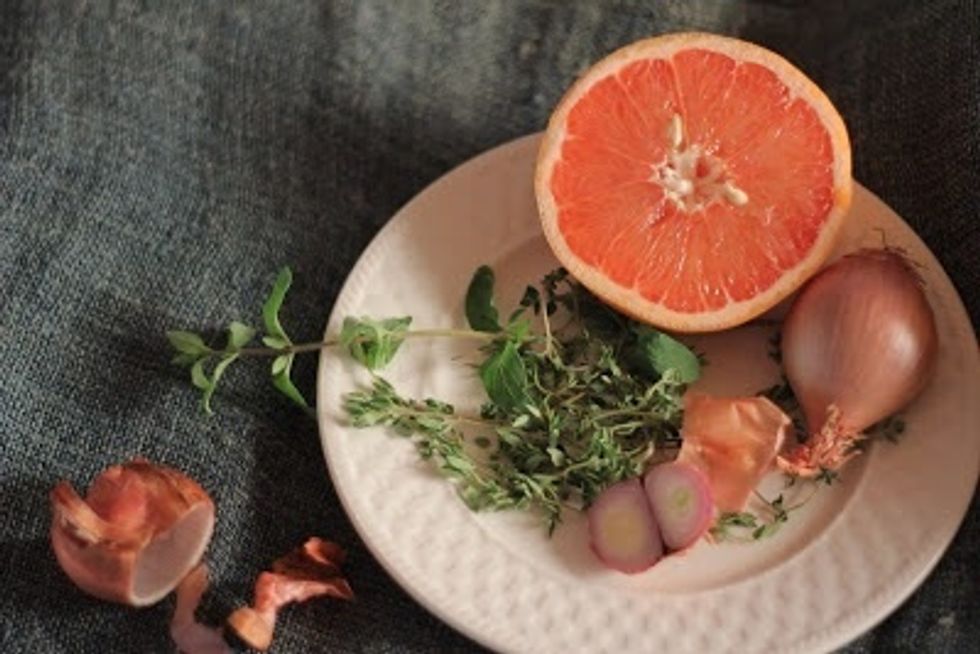 In a skillet melt 1 Tbs butter. When the butter has melted toss in: 2 Tbs of finely chopped shallots. 2 Tbs of minced ginger Saute everything until the shallots soften.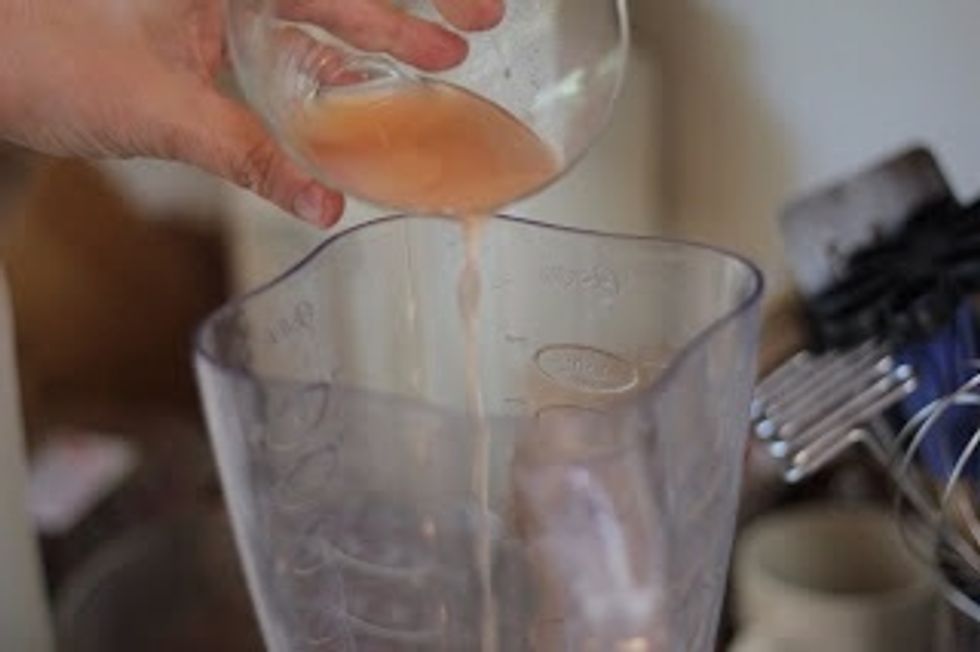 While the shallots are softening, in a blender mix together: the juice of 1/2 fresh ruby grapefruit. 1 Tbs rice vinegar,1 Tbs of sake,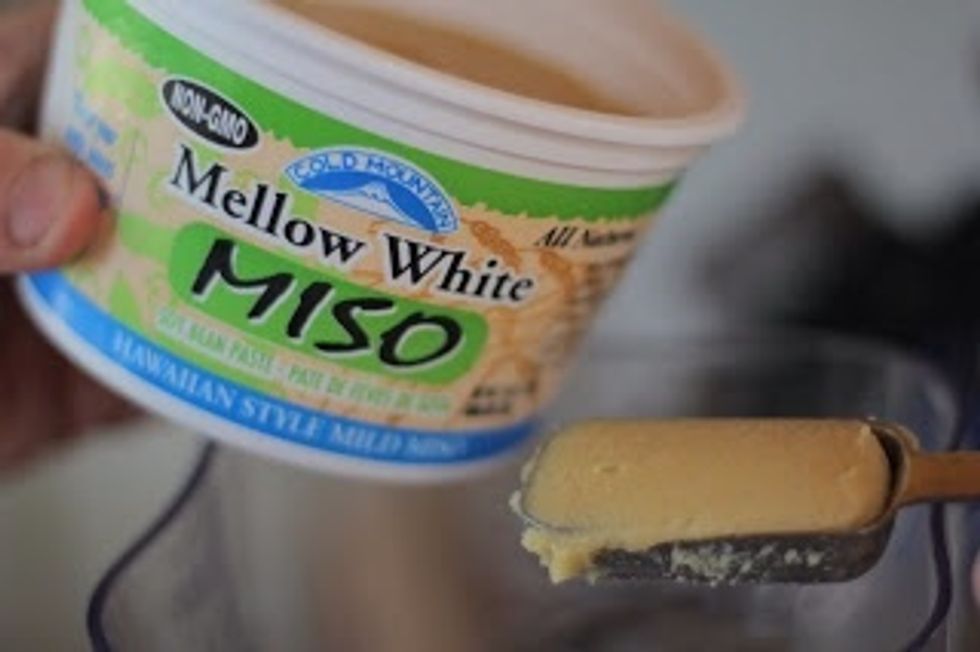 Add in, 1 Tbs of white miso.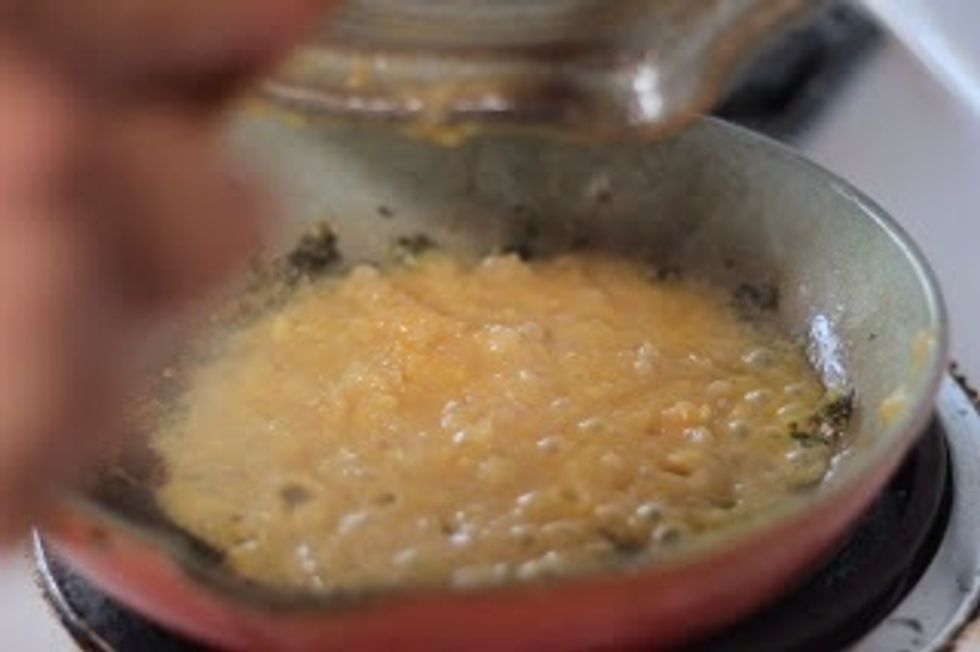 Meanwhile back at the pan...When the shallots are softened, add the blender ingredients to the pan and simmer until it's reduced by about 3/4s.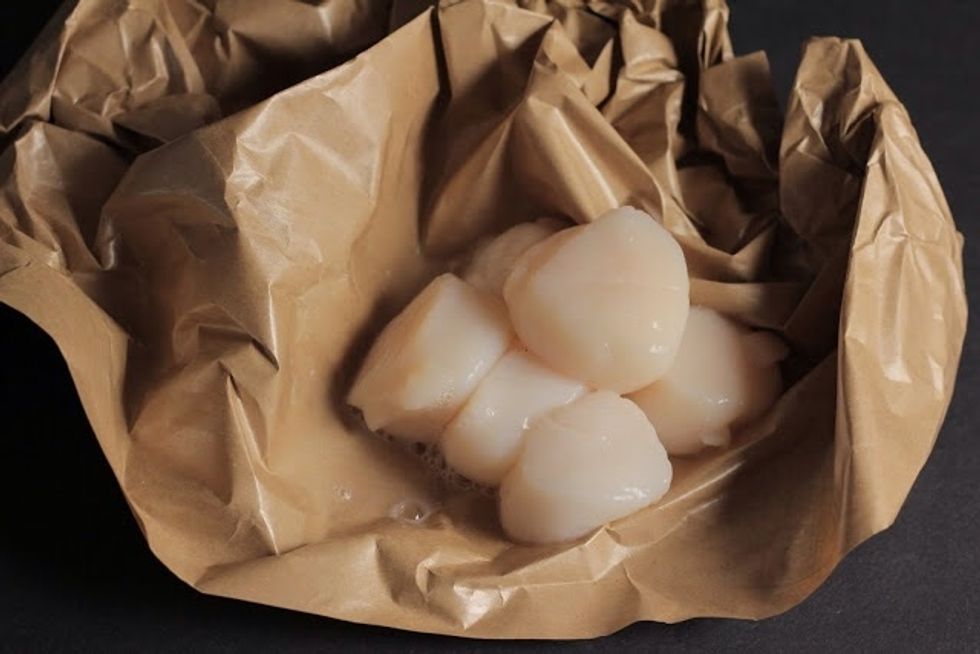 Get your 12 large scallops together. There will be 3 large scallops per person.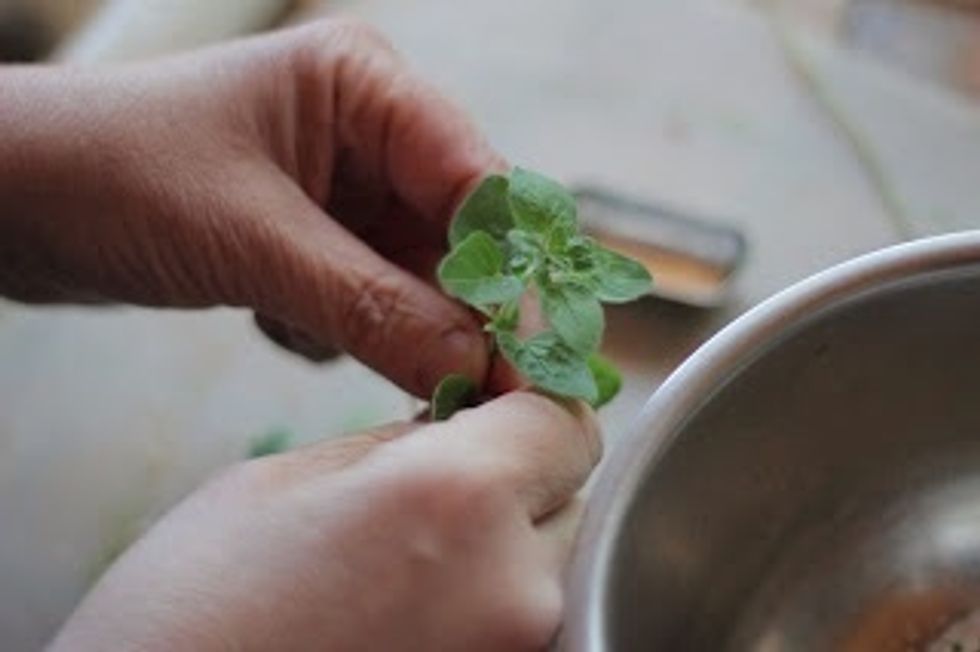 In a bowl toss together: 1 tbs of flour, 1 Tbs fresh chopped thyme, 2 Tbs fresh chopped oregano. Salt and pepper to taste.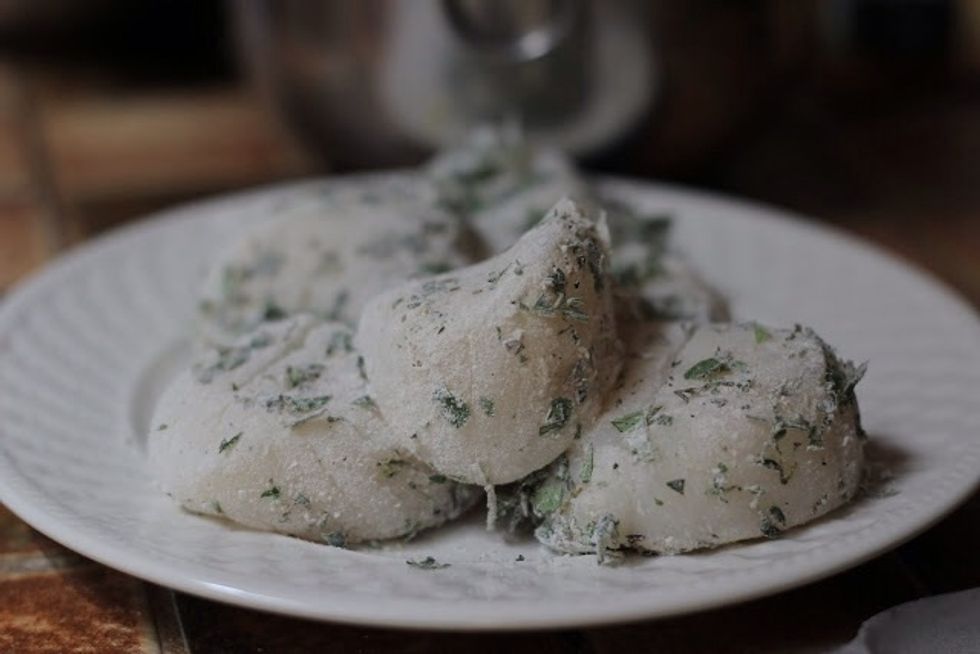 Dredge the scallops in the flour mixture, make sure they're well coated.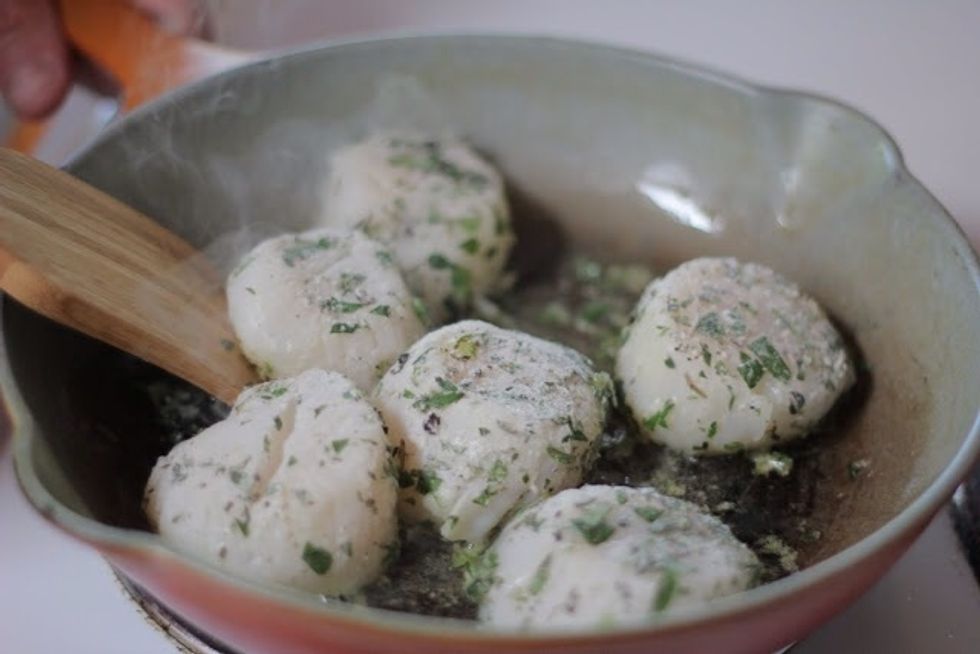 In another skillet heat 2 Tbs of olive oil When the oil is hot quickly sear the scallops in the pan. Turn them only once. When they're firm and golden they're done.
While the scallops are searing place some roughly chopped radicchio in a bowl.
Place the scallops on the radicchio, garnish with a few chopped sections of the ruby grapefruit from the half the wasn't juiced. Set aside for a moment.
Pour the sauce into the pan the scallops were seared in and deglaze, scraping up pthe browned bits that remain. Spoon the sauce over the scallops and sprinkle a few chopped chives on top. Eat!
1.0Tbsp Unsalted butter
2.0Tbsp Finely chopped shallots
2.0Tbsp Minced ginger
Juice of 1/2 ruby grapefruit
1.0Tbsp Rice vinegar
1.0Tbsp Sake
1.0Tbsp White miso
12.0 Large Ocean scallops
1.0Tbsp Flour
1.0Tbsp Chopped fresh thyme
2.0Tbsp Fresh chopped oregano
Salt and pepper to taste
2.0Tbsp Olive oil
1.0 Head of radicchio
1.0 Ruby grapefruit in sections
Kathy Gori
Screenwriter, long time Indian cook, lover of Indian foods, Saturday morning Cartoon voice. For more recipes visit my website www.thecolorsofindiancooking.com