The things you'll need.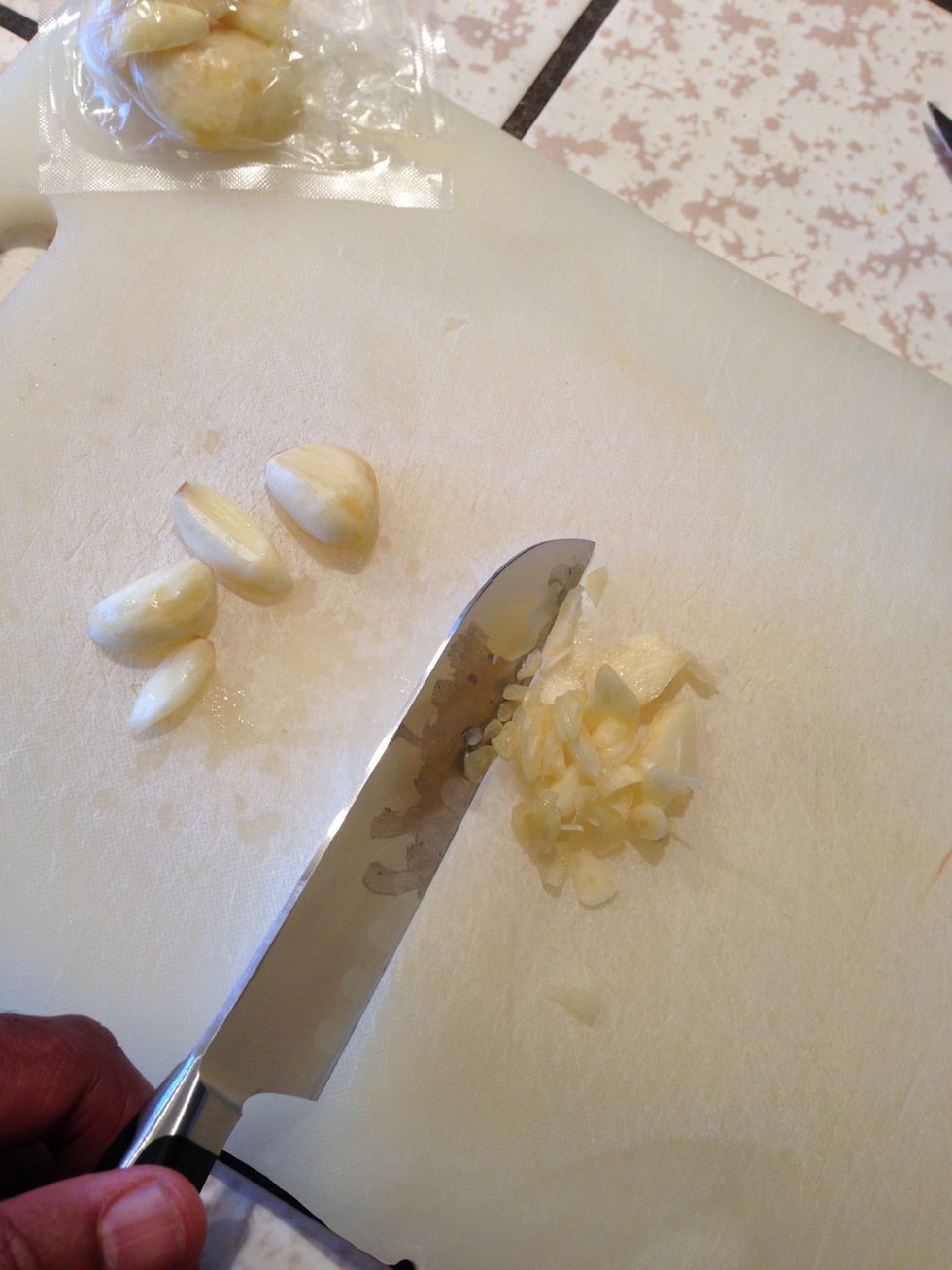 Chop your Garlic...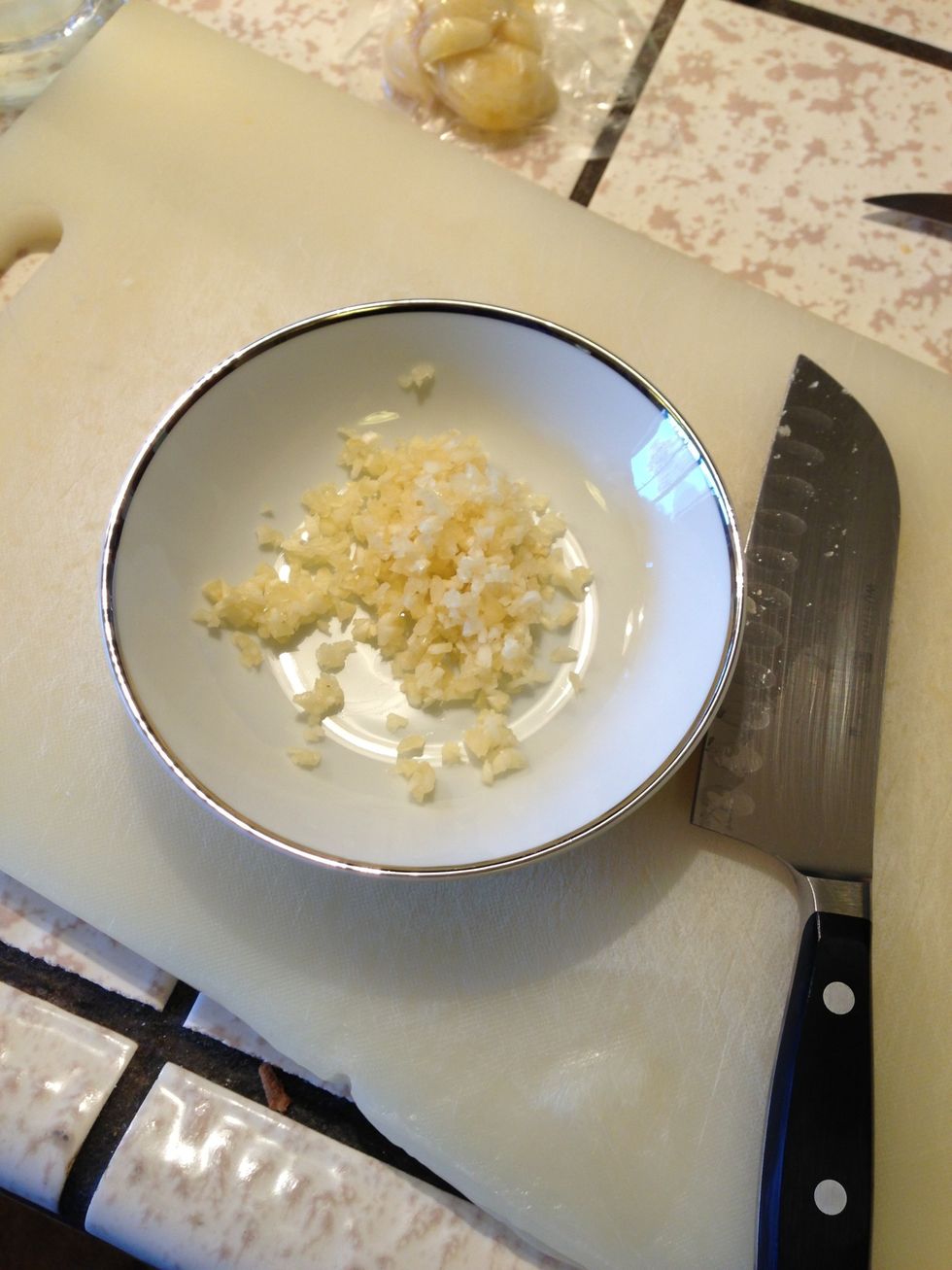 Should look like this.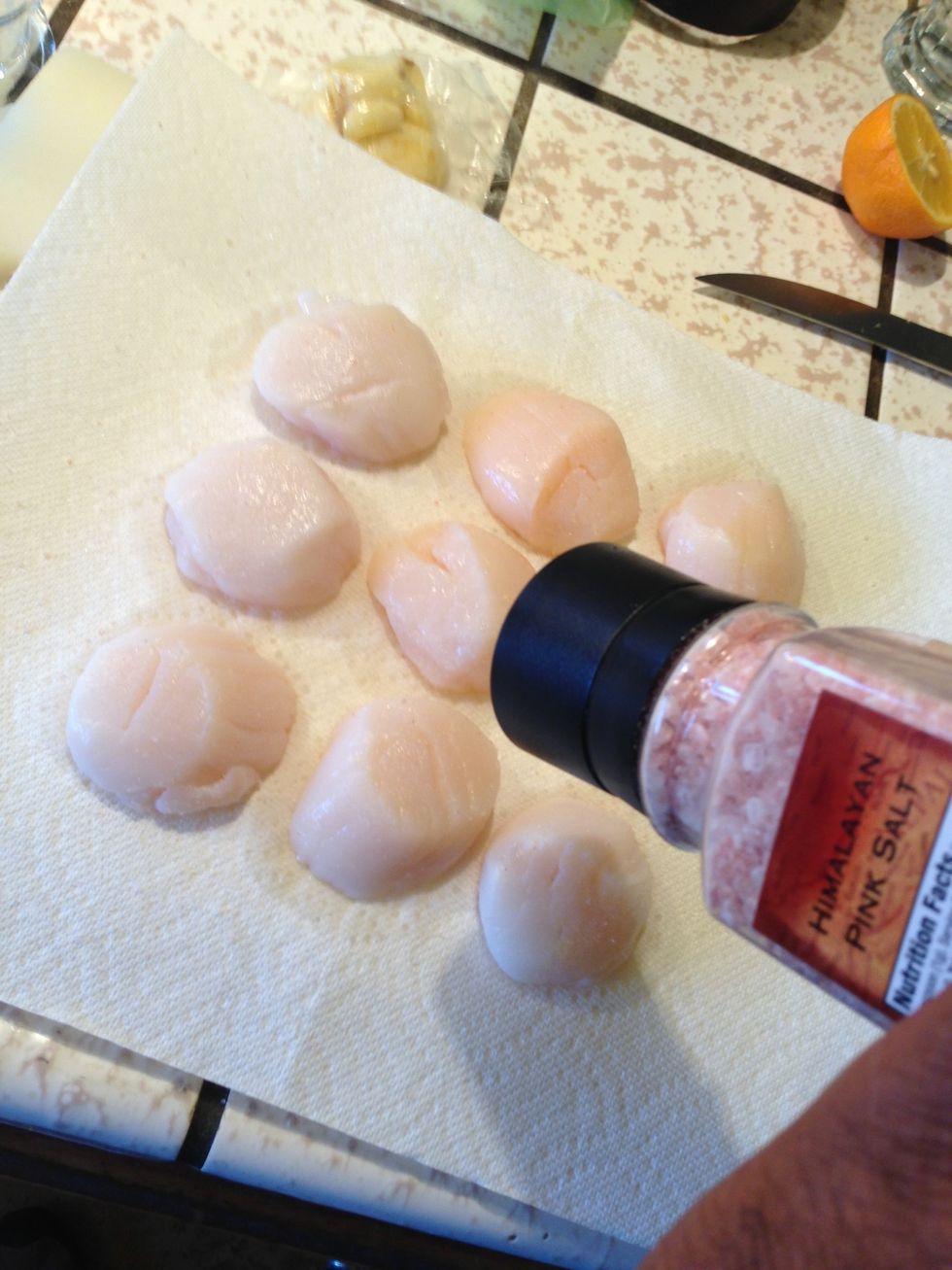 I'm using frozen, so thaw and thoroughly drain, rinse your Scallops and pat dry. Add salt...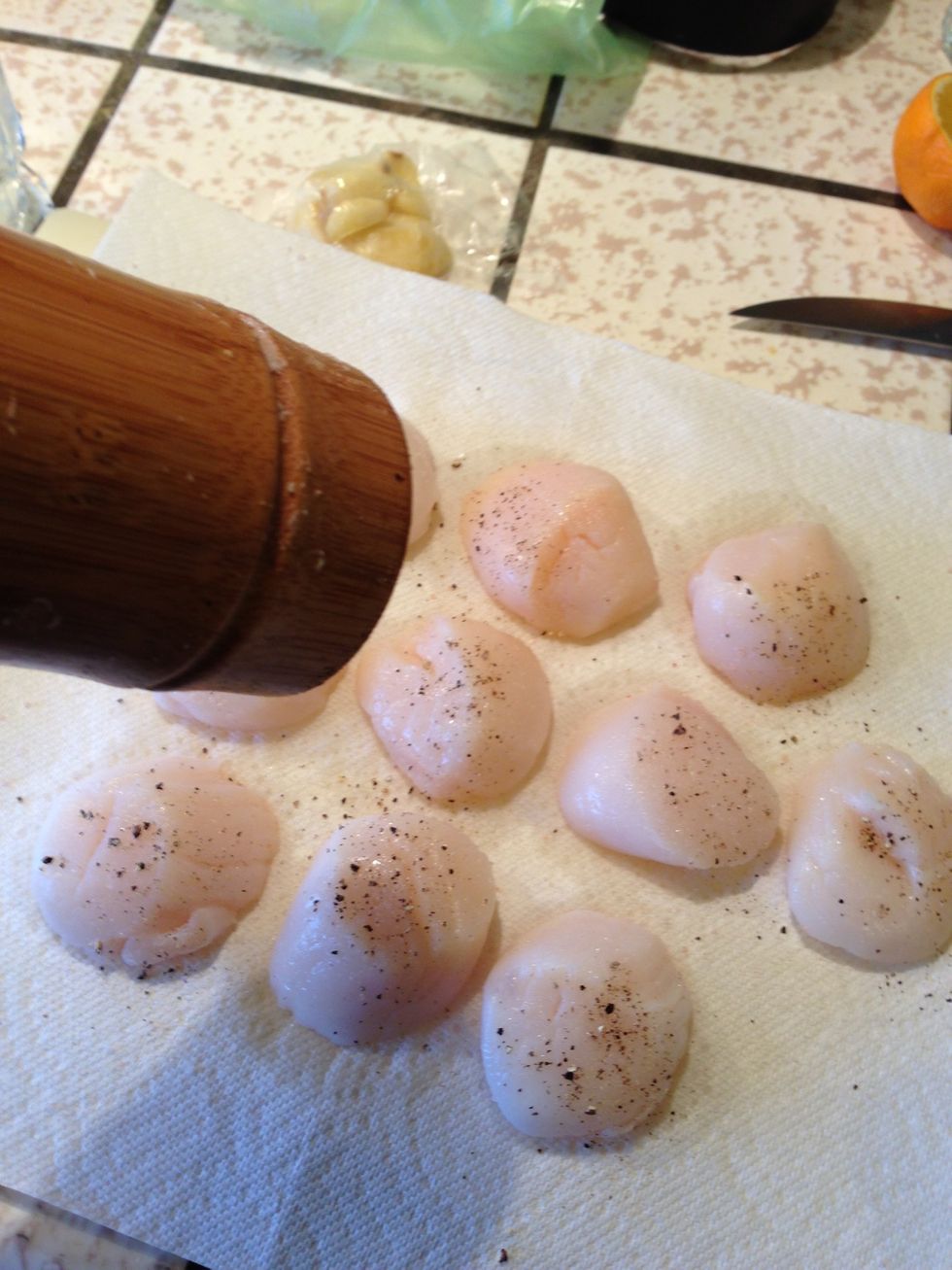 Then a little pepper. (this is optional, it's what I like)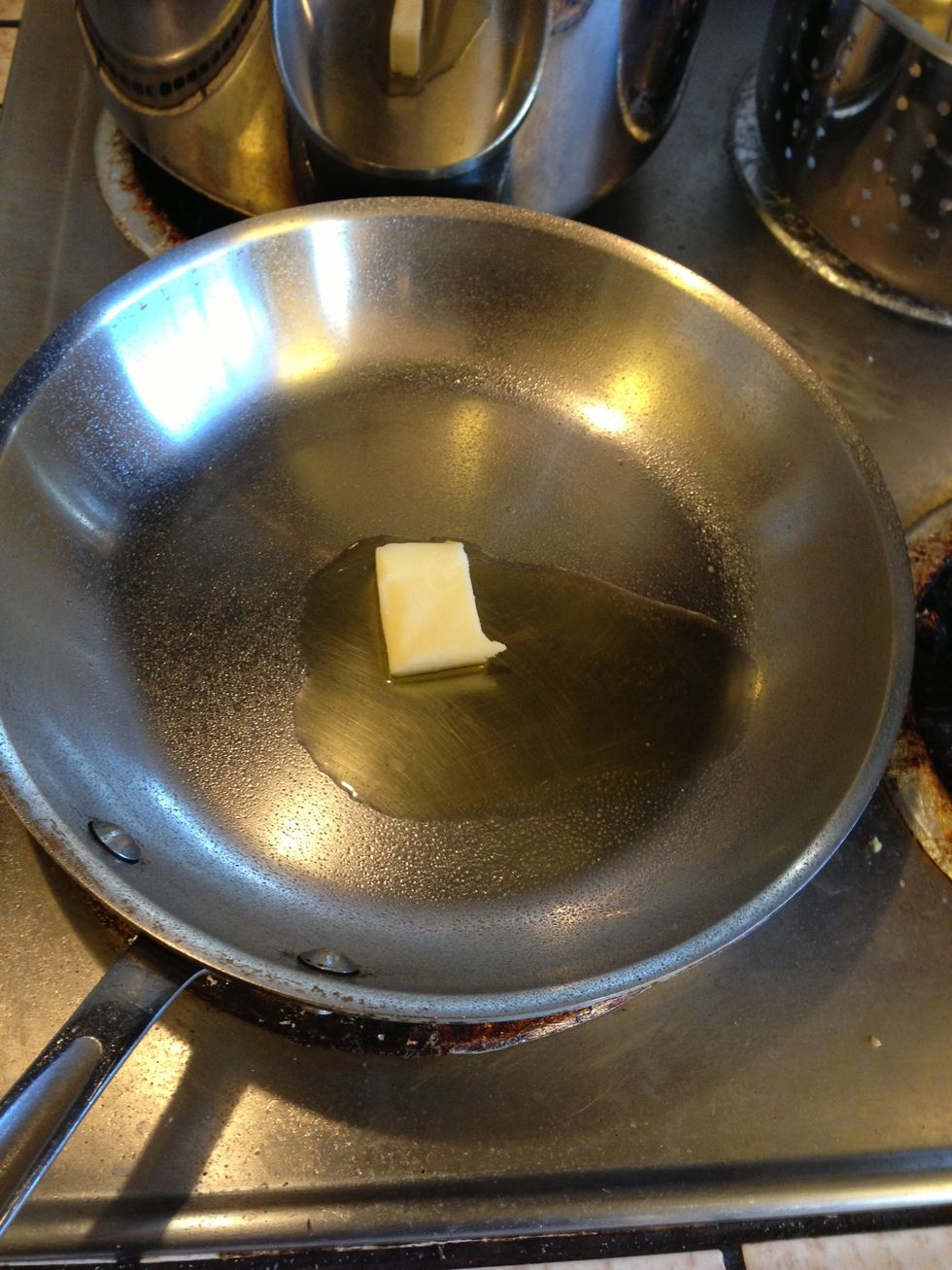 In a hot pan, melt your Butter and EVO.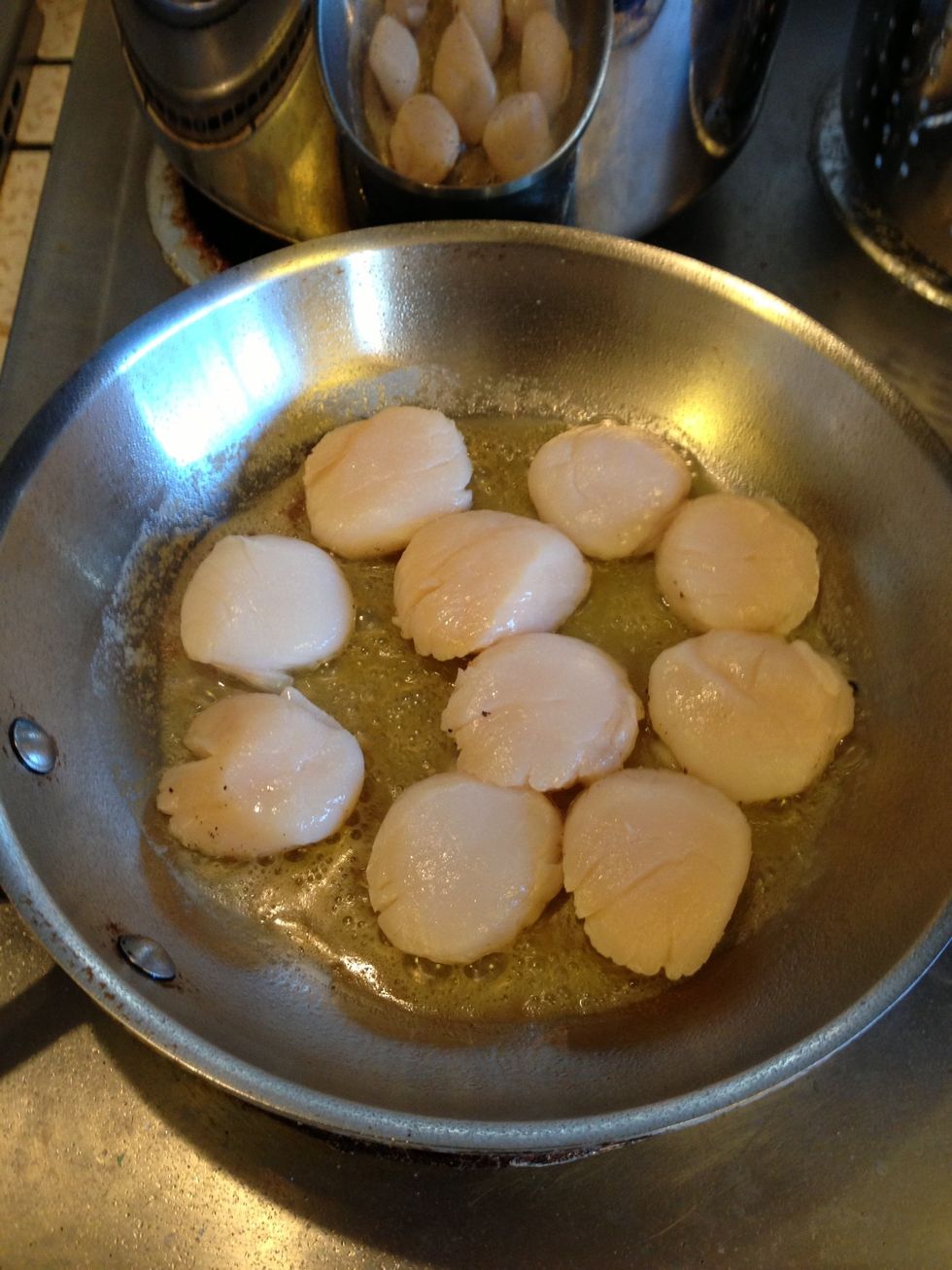 Add your Scallops, seasoned side down.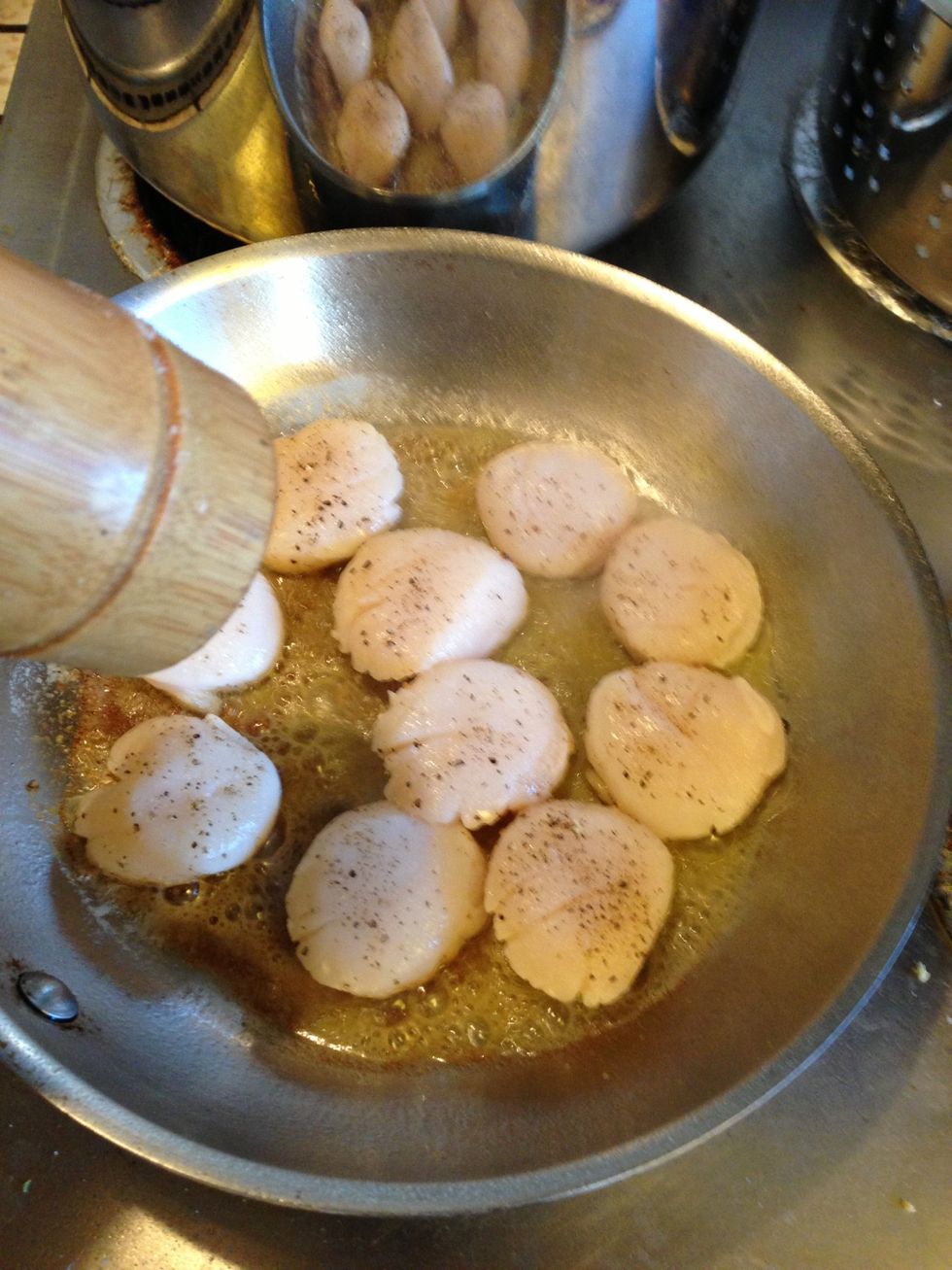 And then season the face up side.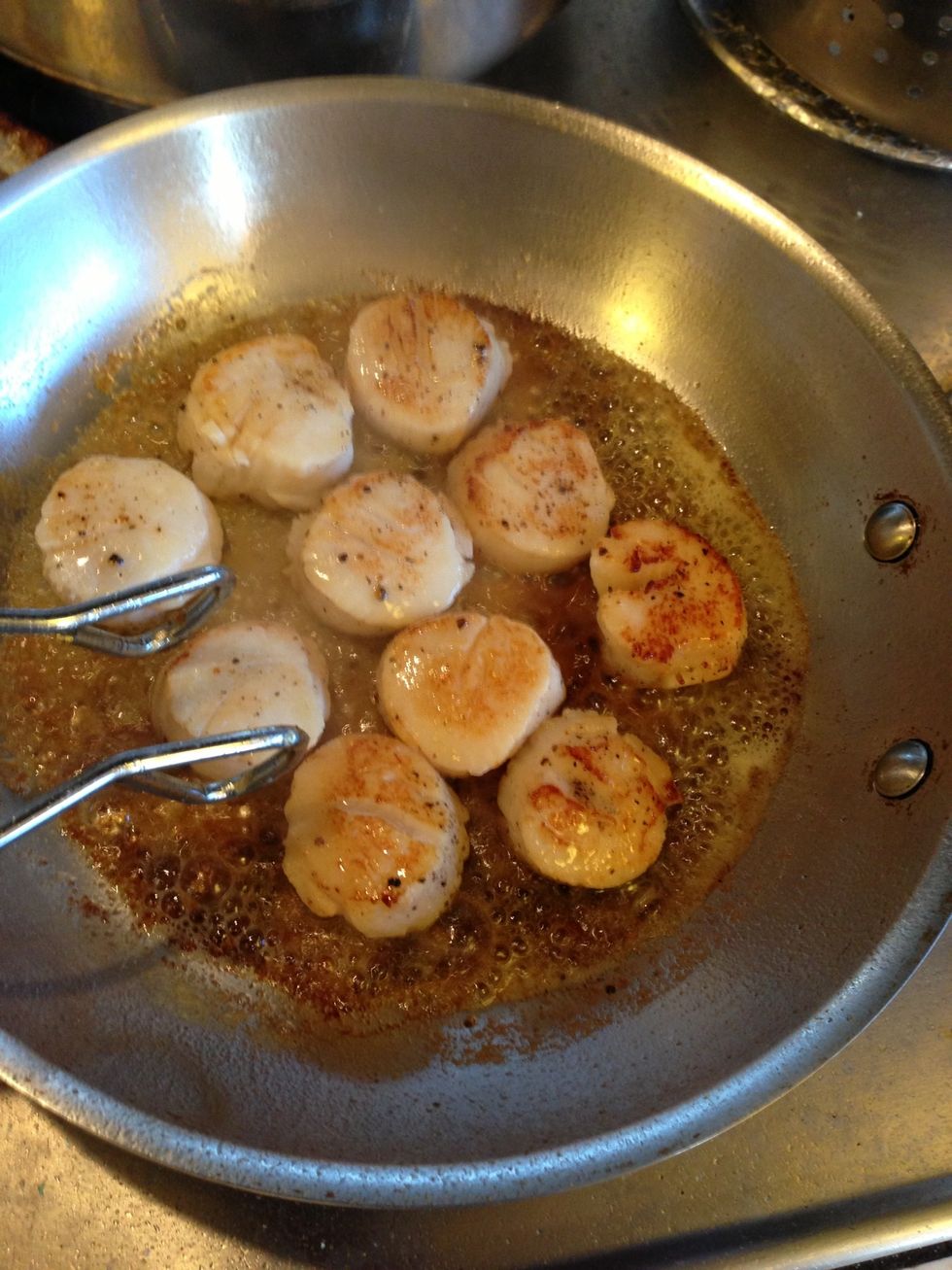 Don't move them for about 2 minutes and then flip them. Cook for another minute. You don't want them chewy.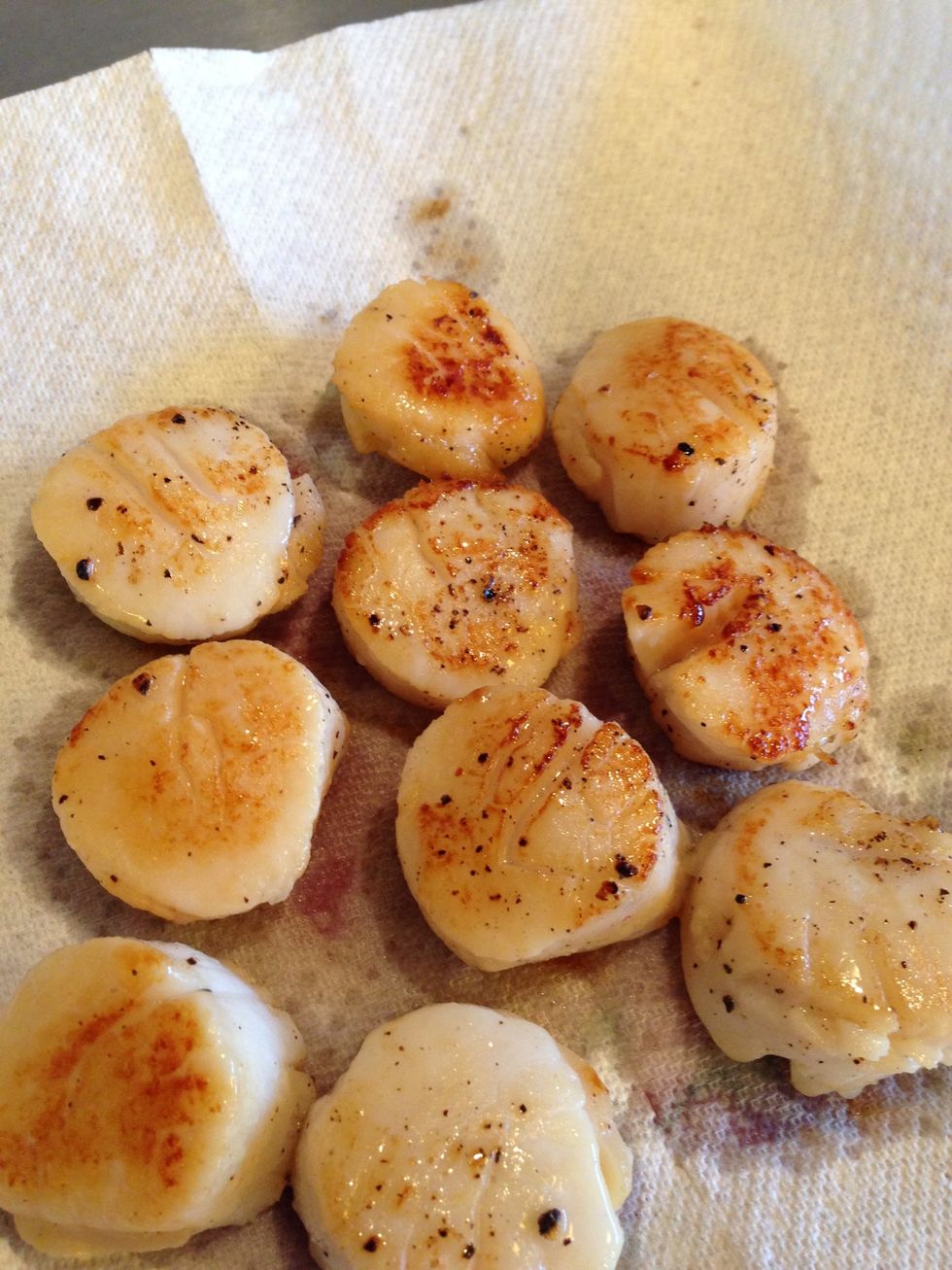 Set them aside.
Save some of the pan drippings and add another tablespoon of Butter. Melt and add the chopped Garlic.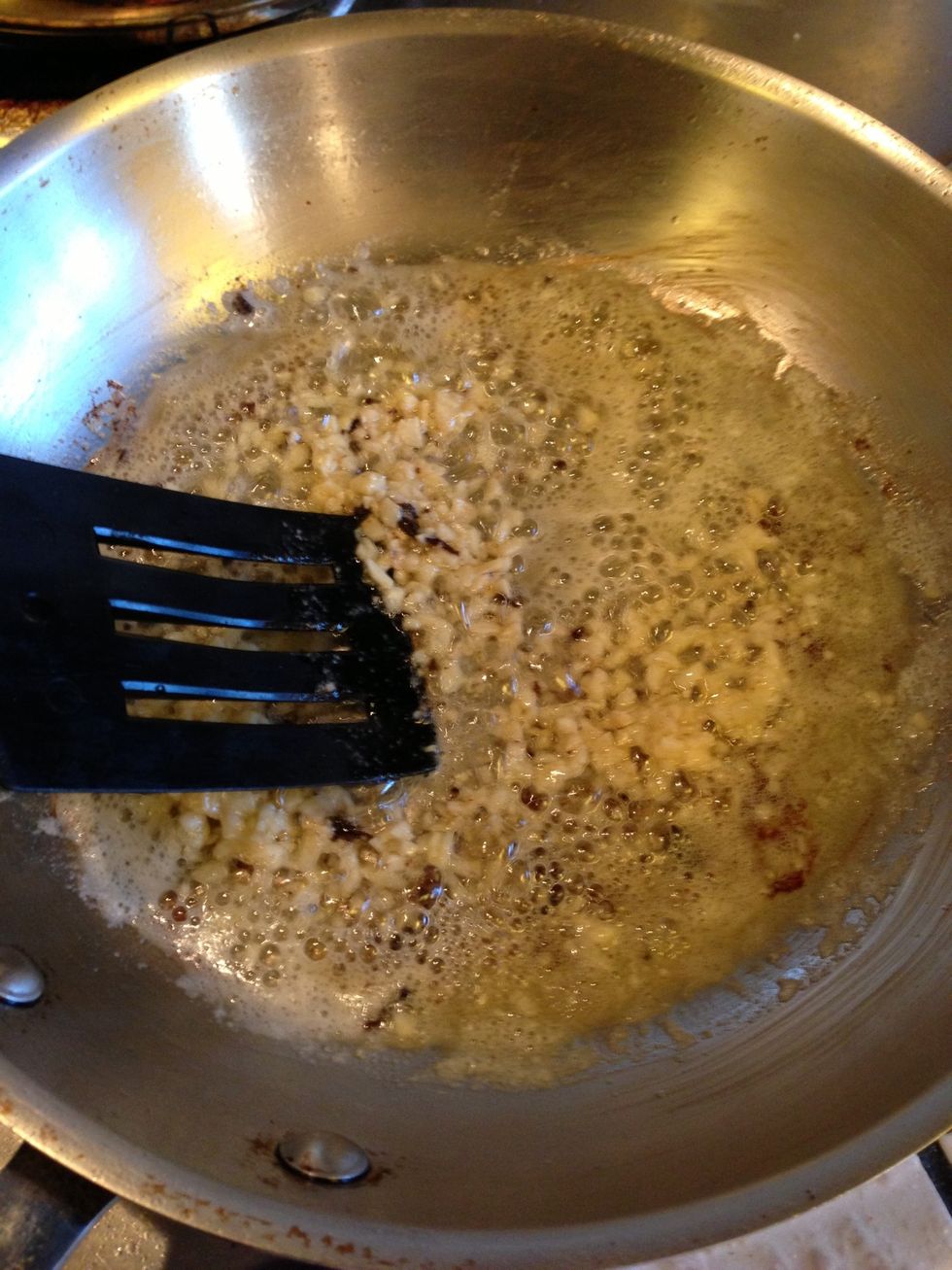 Sauté for a minute to get the Garlic a little crispy, turn down the heat and continue cooking for another minute.
Plate the Scallops and drizzle the Garlic and Butter sauce over the Scallops. Serve right away and enjoy!
Sea Scallops (8-10)
6.0 Garlic Cloves
Sea Salt to taste
Ground Pepper to taste
1.0Tbsp EVO (Olive Oil)
1.0Tbsp Butter (unsalted)