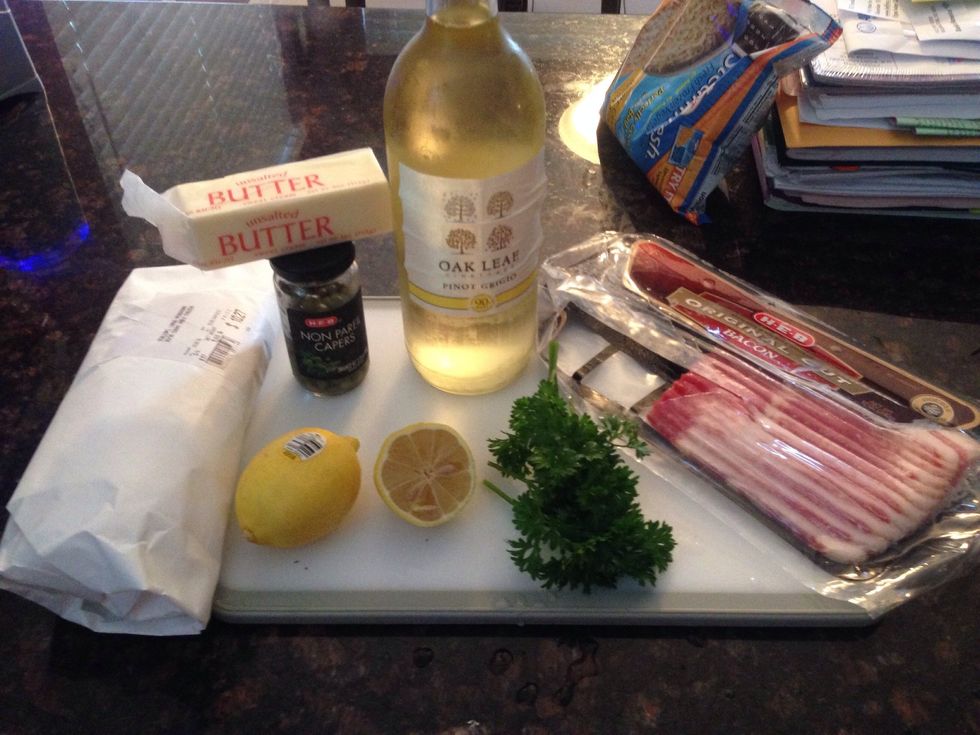 Gather your ingredients; see supply list.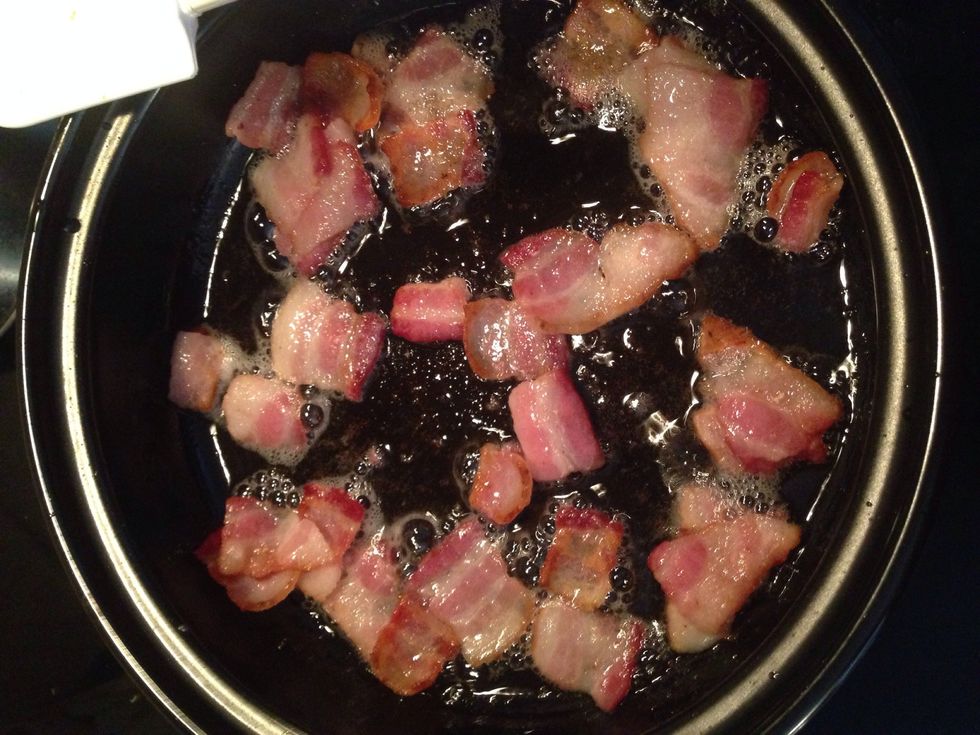 In hot skillet, brown up your bacon.
Drain off bacon, excess fat & set aside. In same skillet, add 1 Tbsp butter.
Toss in your sea scallops that have been rinsed and patted dry into HOT skillet.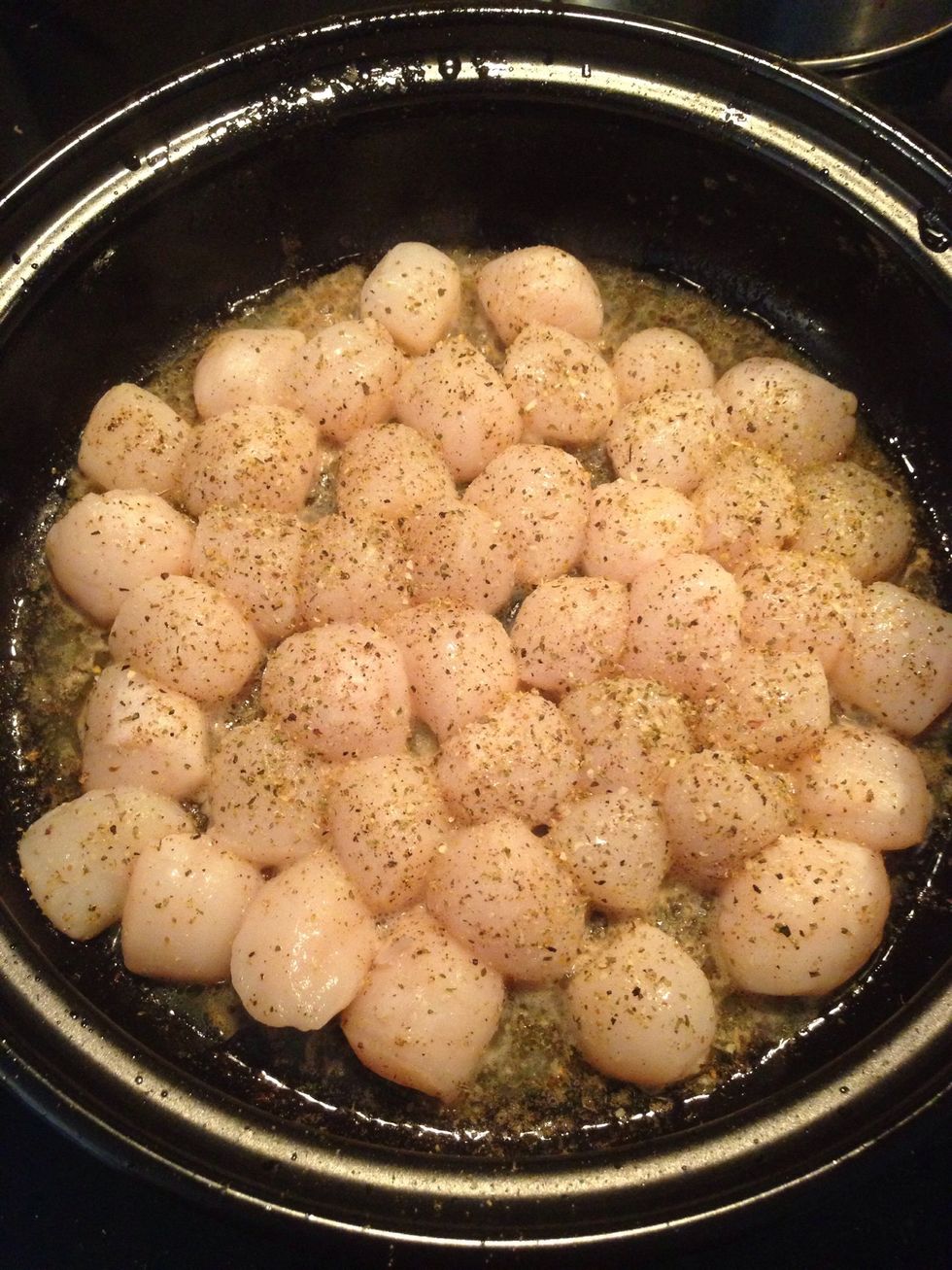 Season them up with S&P, along with any seasoning of choice. I used Citrus & Basil seasoning.
Squeeze the juice of 1/2 a lemon into skillet.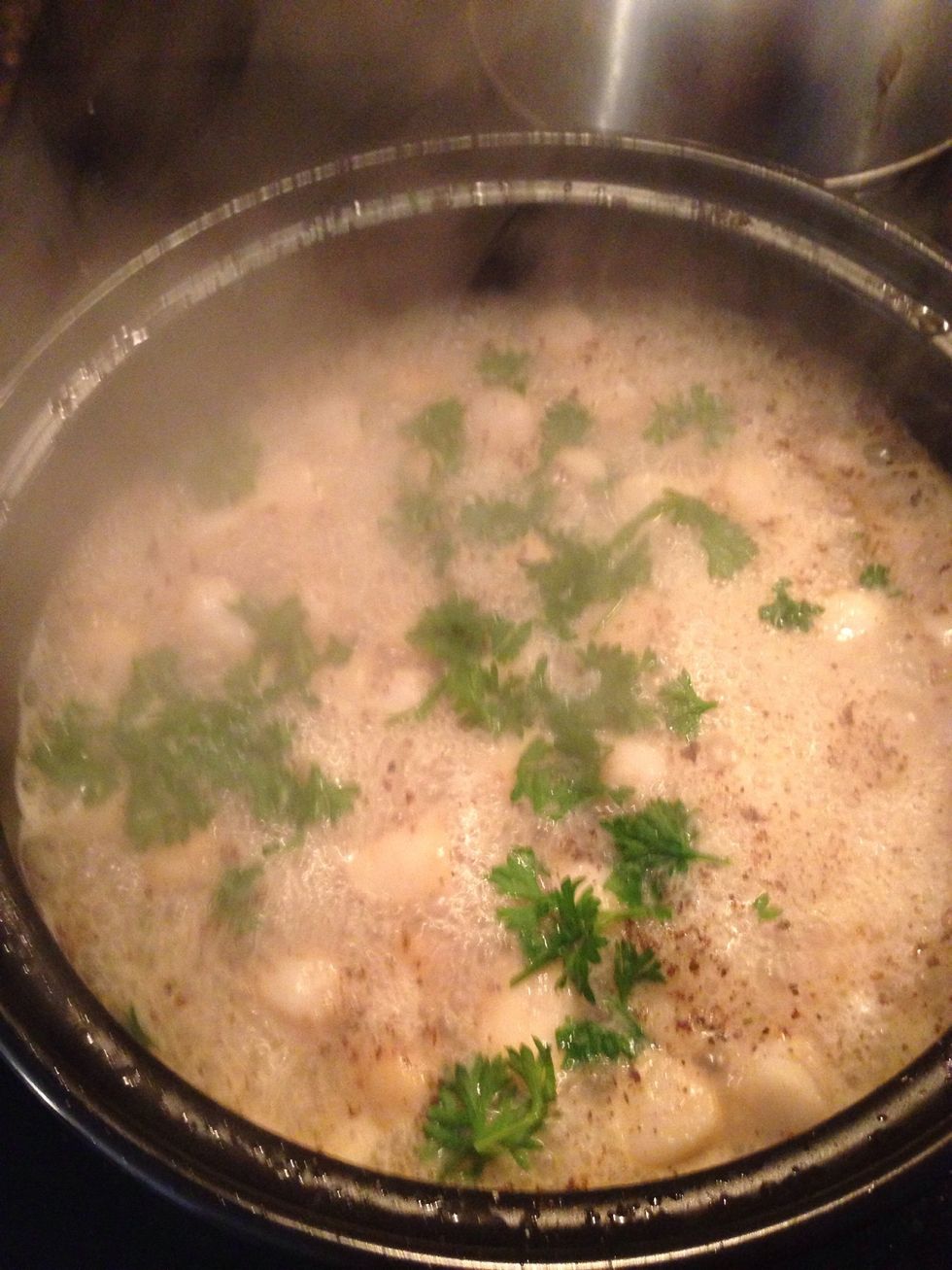 Toss in some fresh chopped italian parsley, ~ 3 Tbsp.
Add about 1 Tbsp capers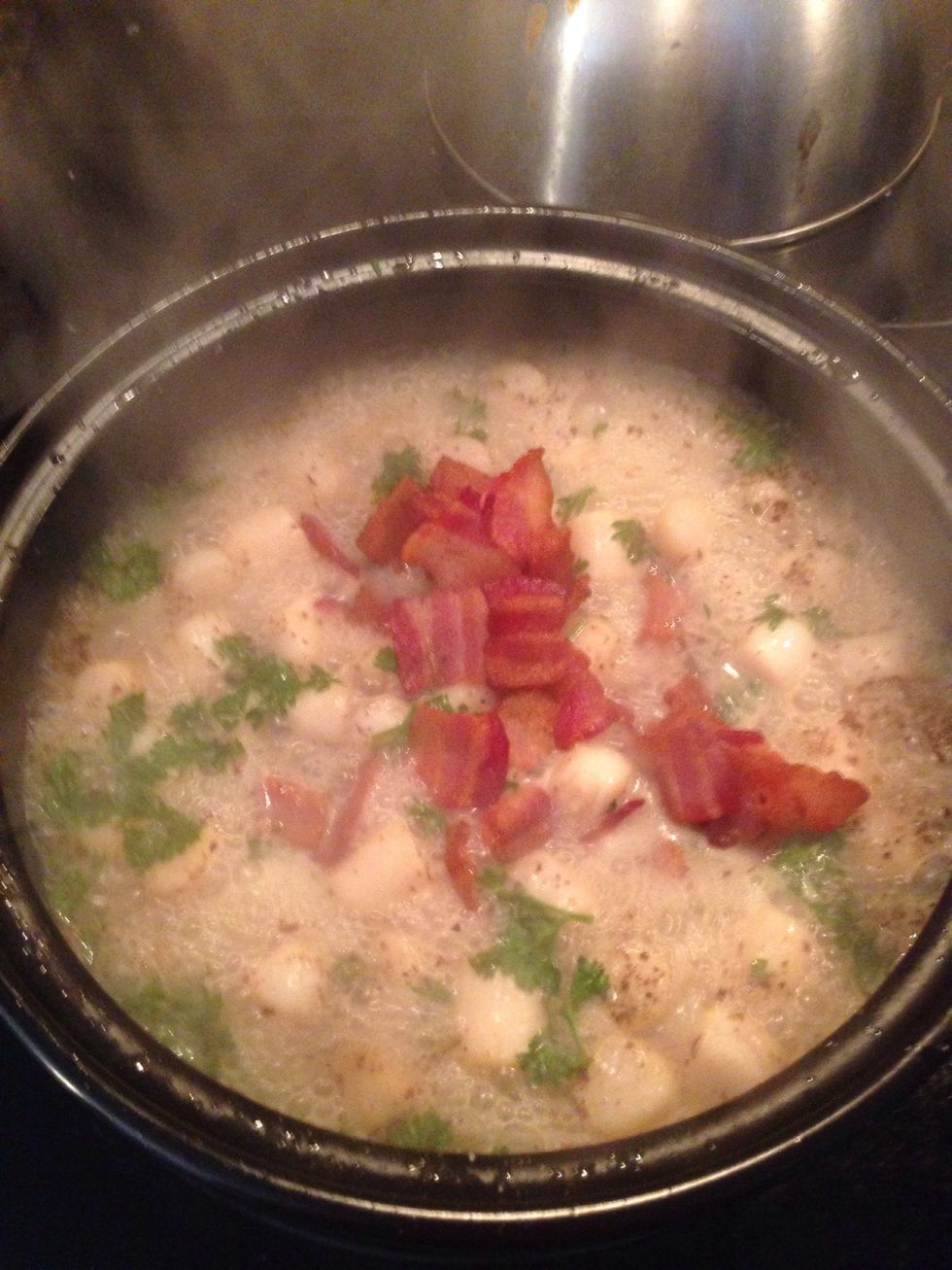 Toss in your pre cooked bacon.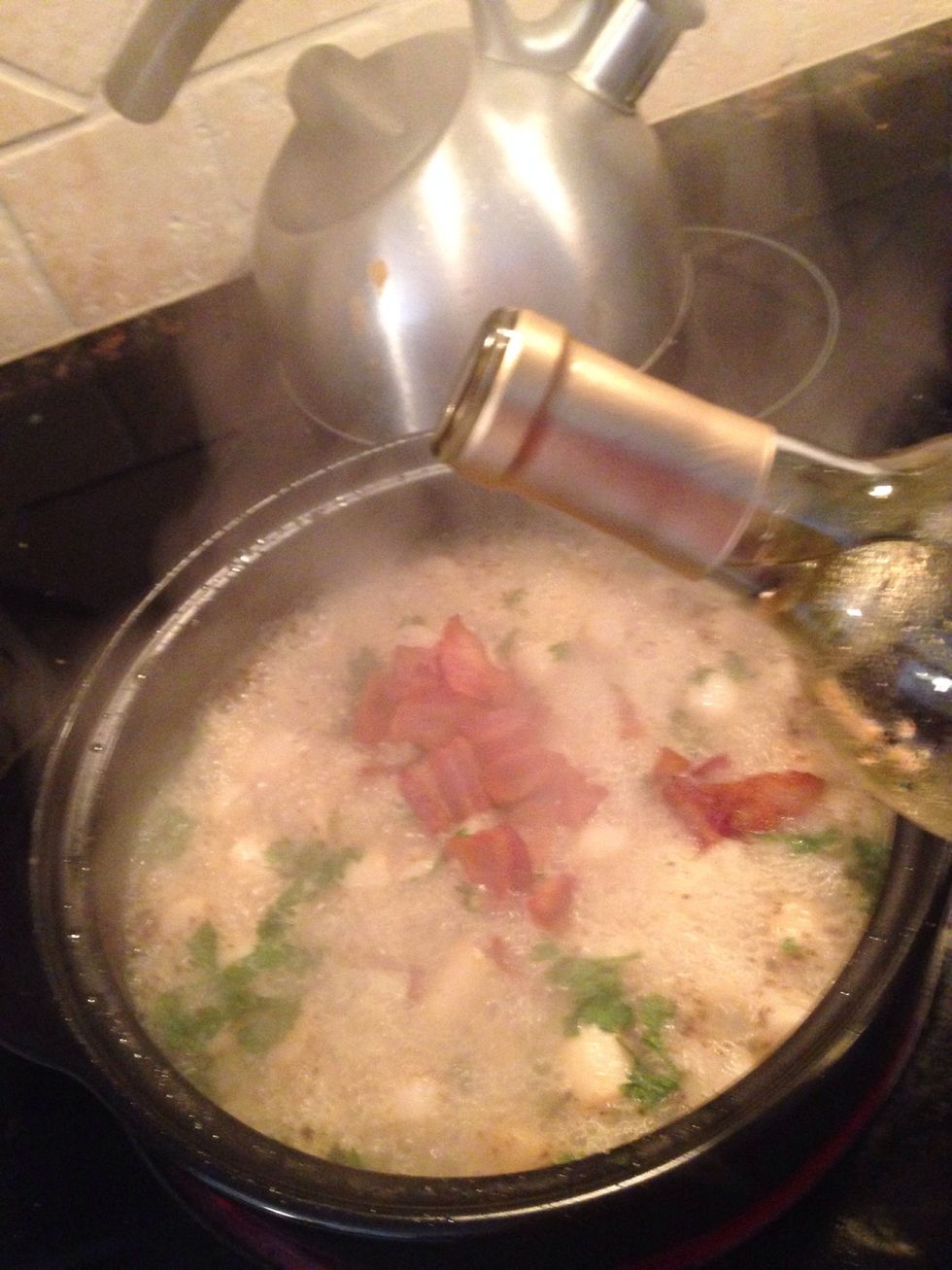 Add a little white wine. Simmering the sauce with the scallops the entire time.
Done!!! Enjoy over rice and drizzle with left over sauce.
1 lb sea scallops
2.0Tbsp Fresh chopped parsley
1.0Tbsp Capers
1/2 Lemon, juice
1/4lb Bacon, chopped
1/4c White wine
Sea Salt & Black Pepper to taste
Citrus & Basil Seasoning