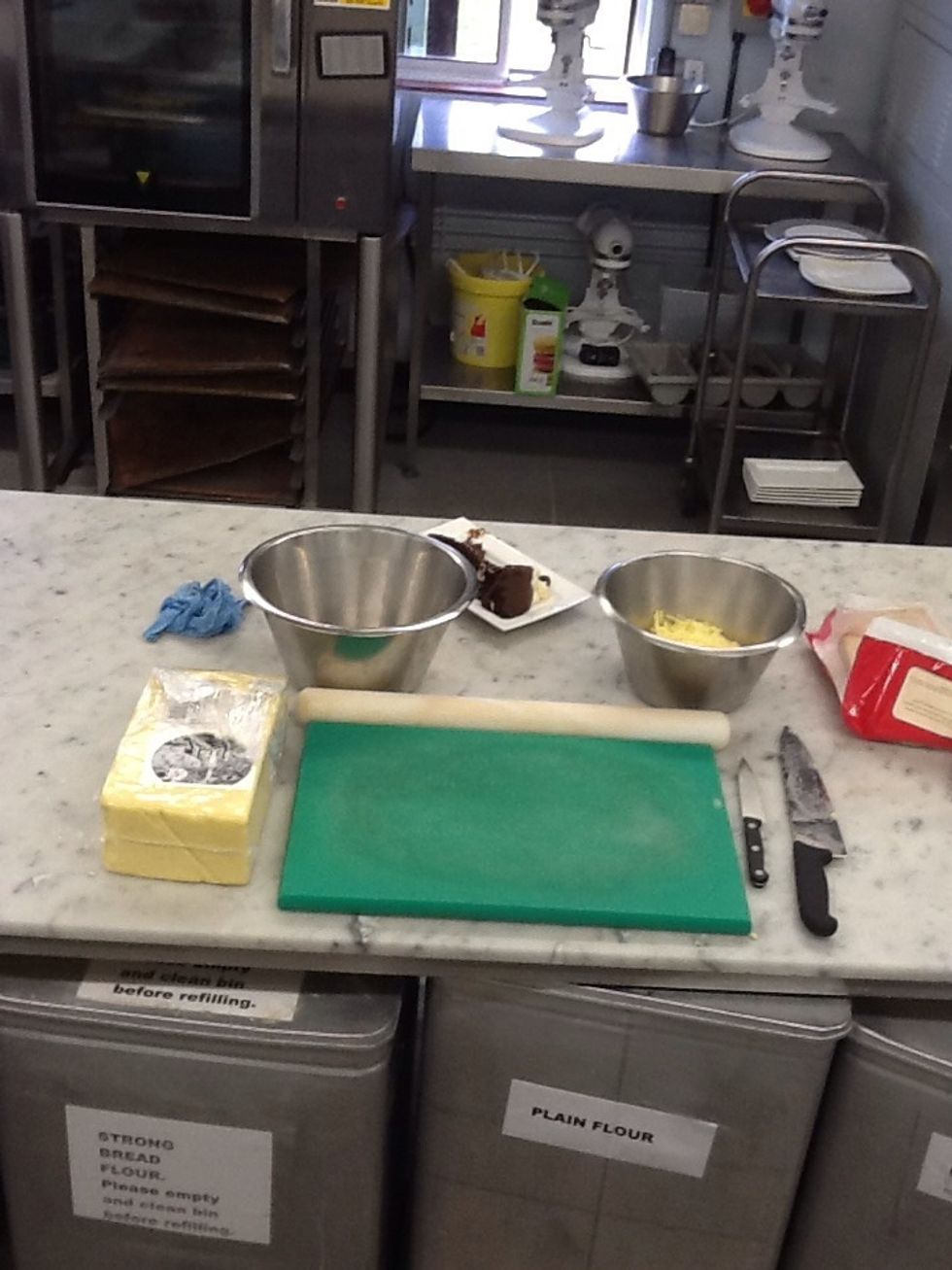 Gather ingredients for your turn overs, must have puff pastry. Optional fillings, tomatoes, grated cheese and onion.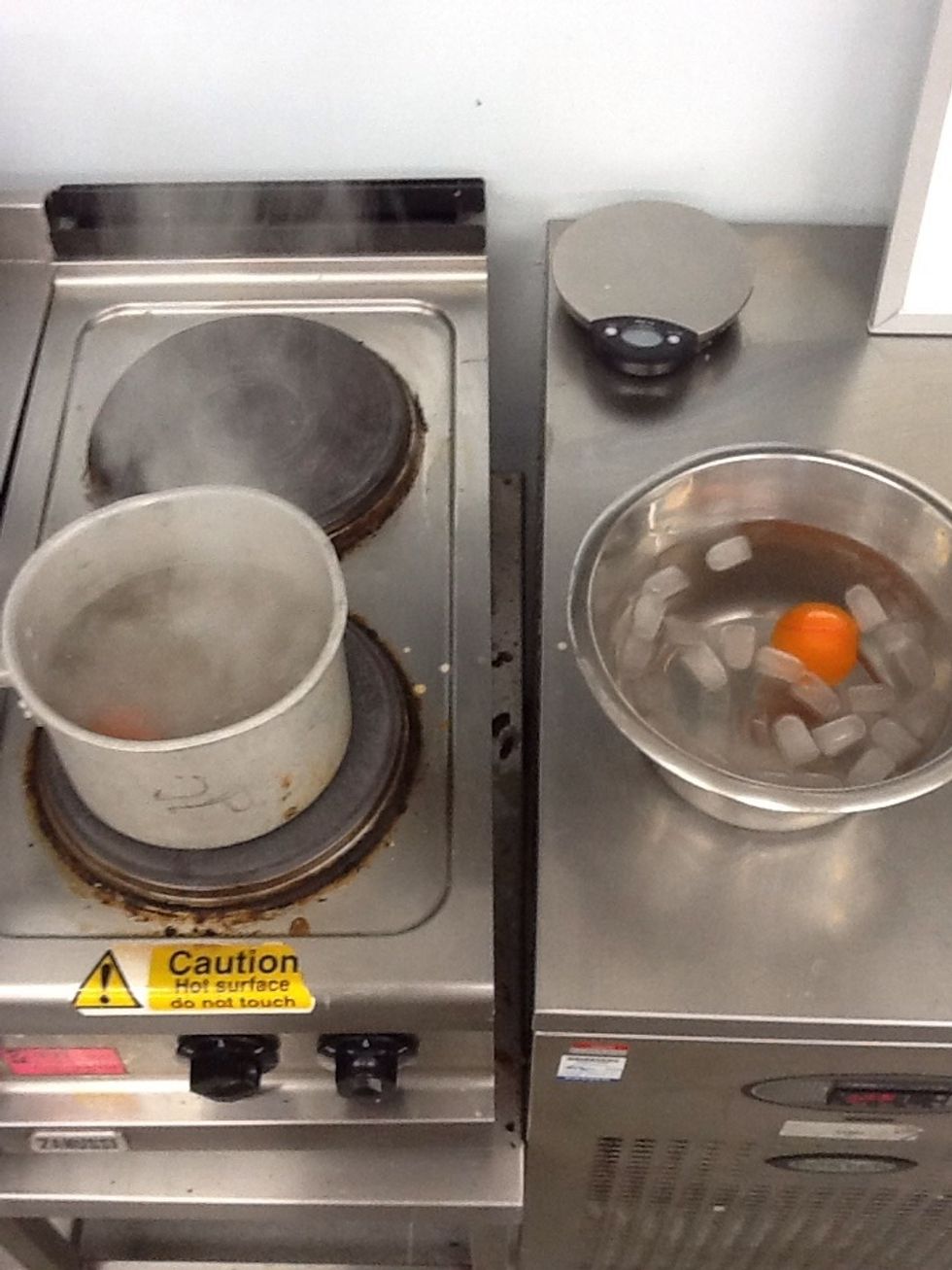 If using tomatoes, score bottom of tomato and remove eye/ stem from top. Blanch in boiling water for roughly 10 seconds, until skin edges start to curl, plunge in ice cold water to stop over cooking.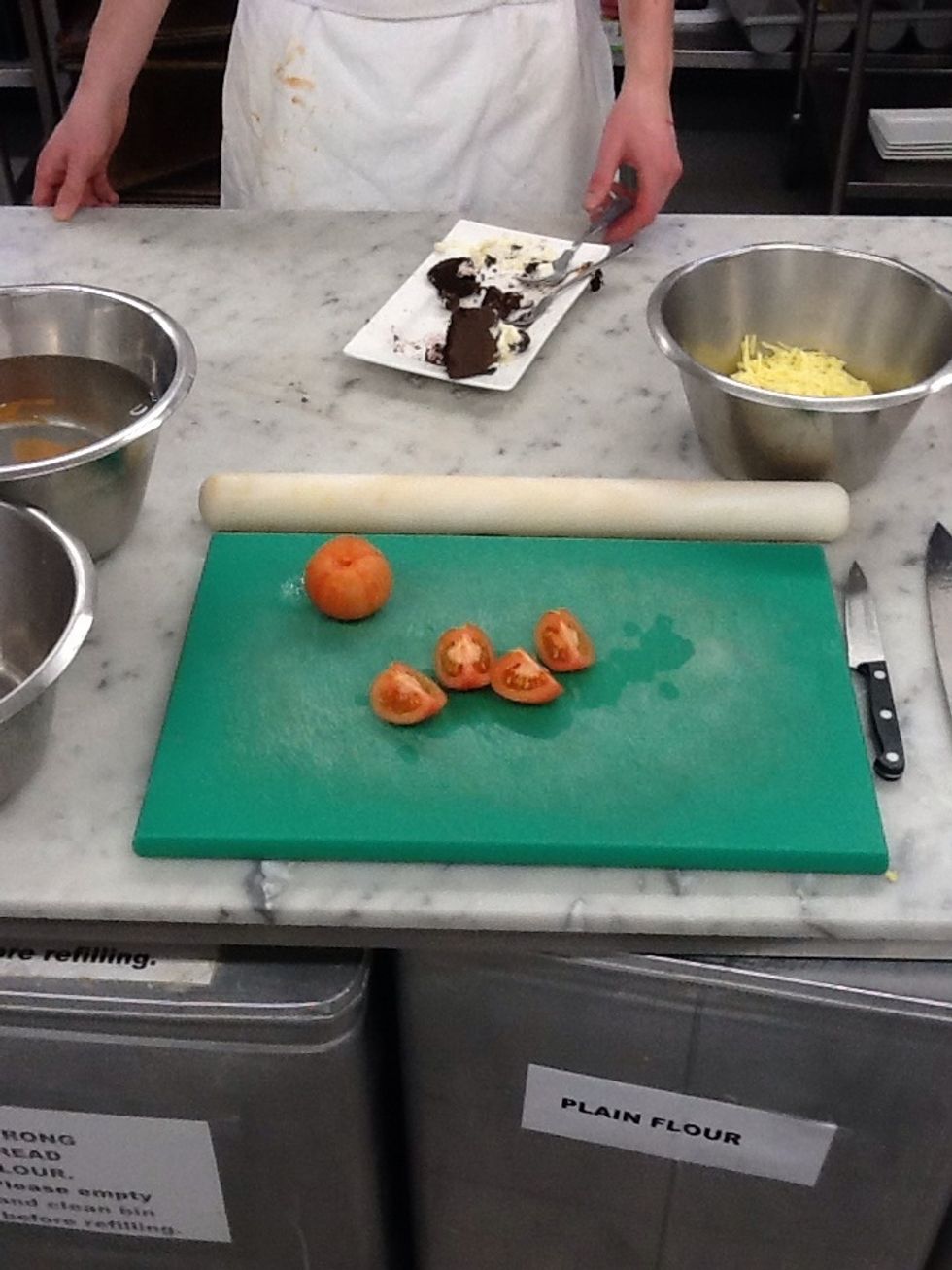 Prepare tomatoes, cut into quarters.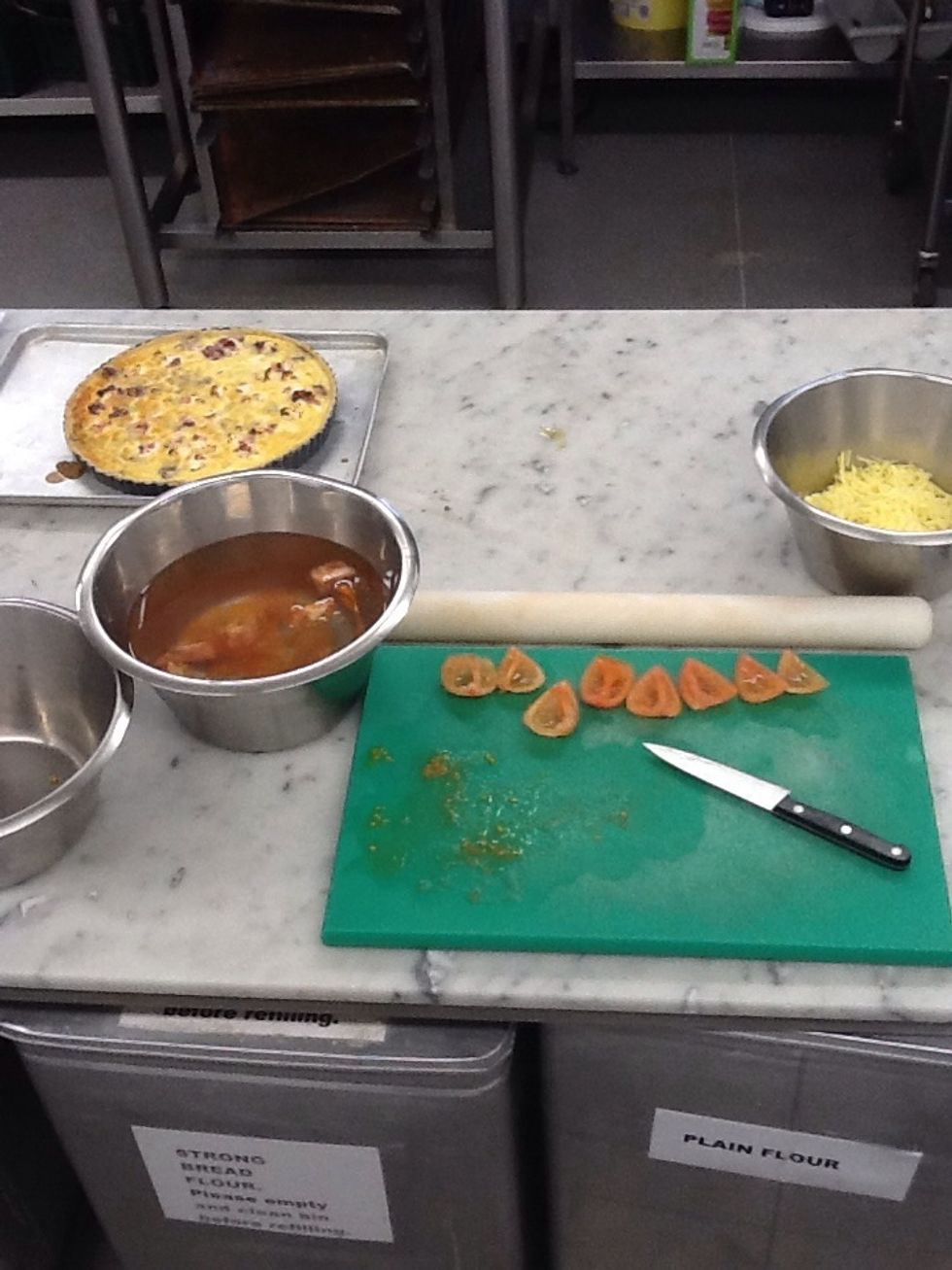 Remove seeds and stalk from each quarter.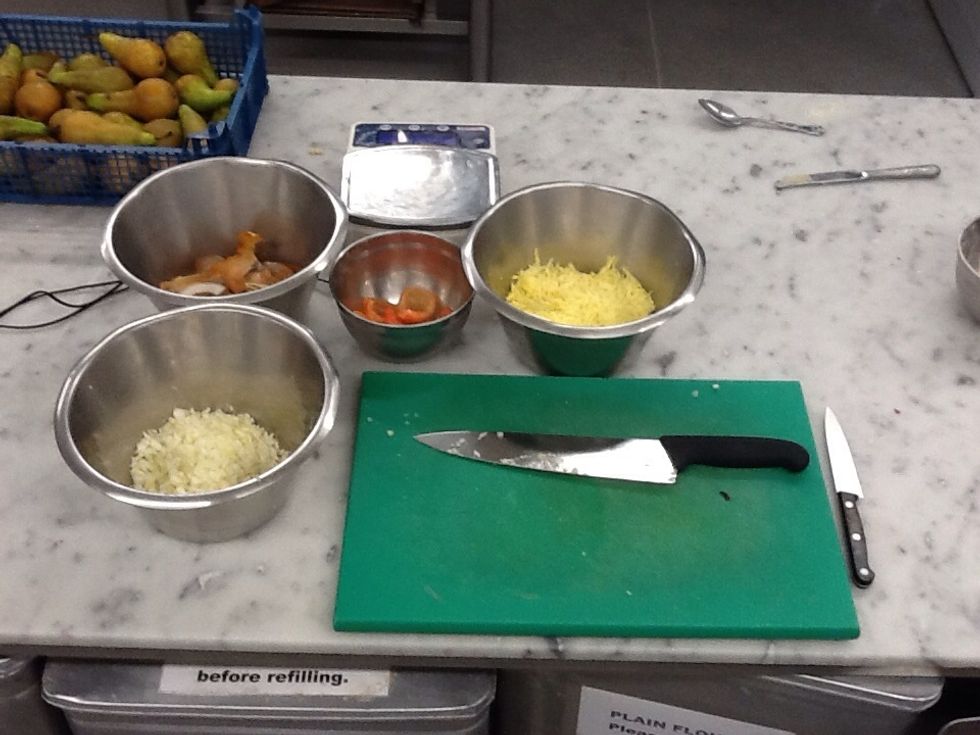 Dice the onions. Dice or slice the tomatoes.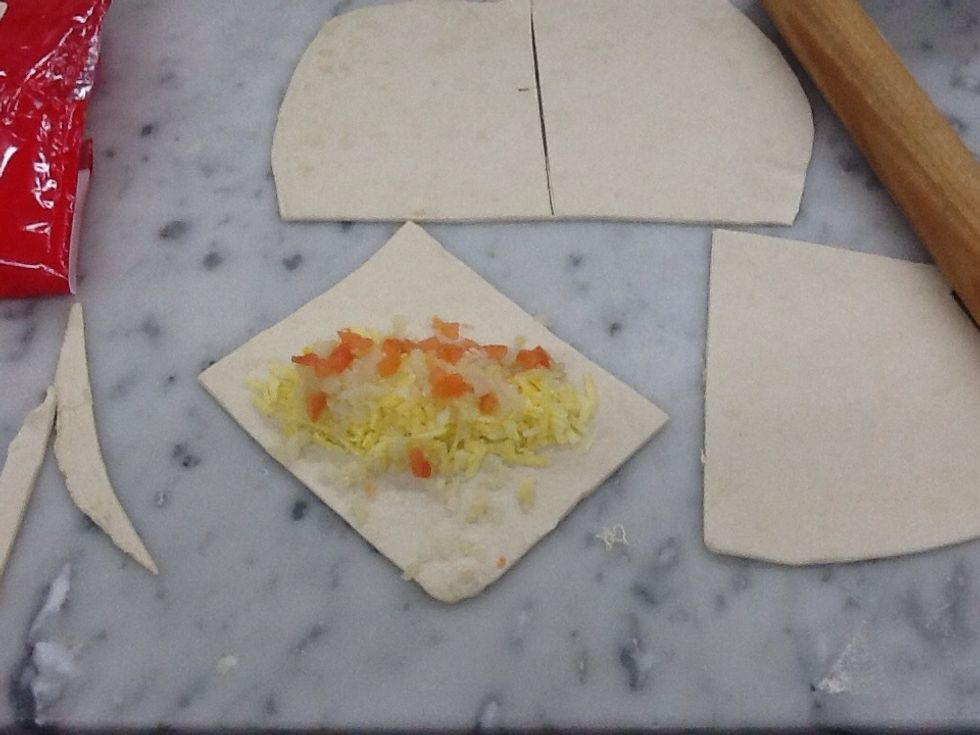 Roll out the puff pastry, 10cm x 10cm. Place the fillings on puff pastry square, the order of filling is up to you. The example has cheese on the bottom then topped with the onion and tomato.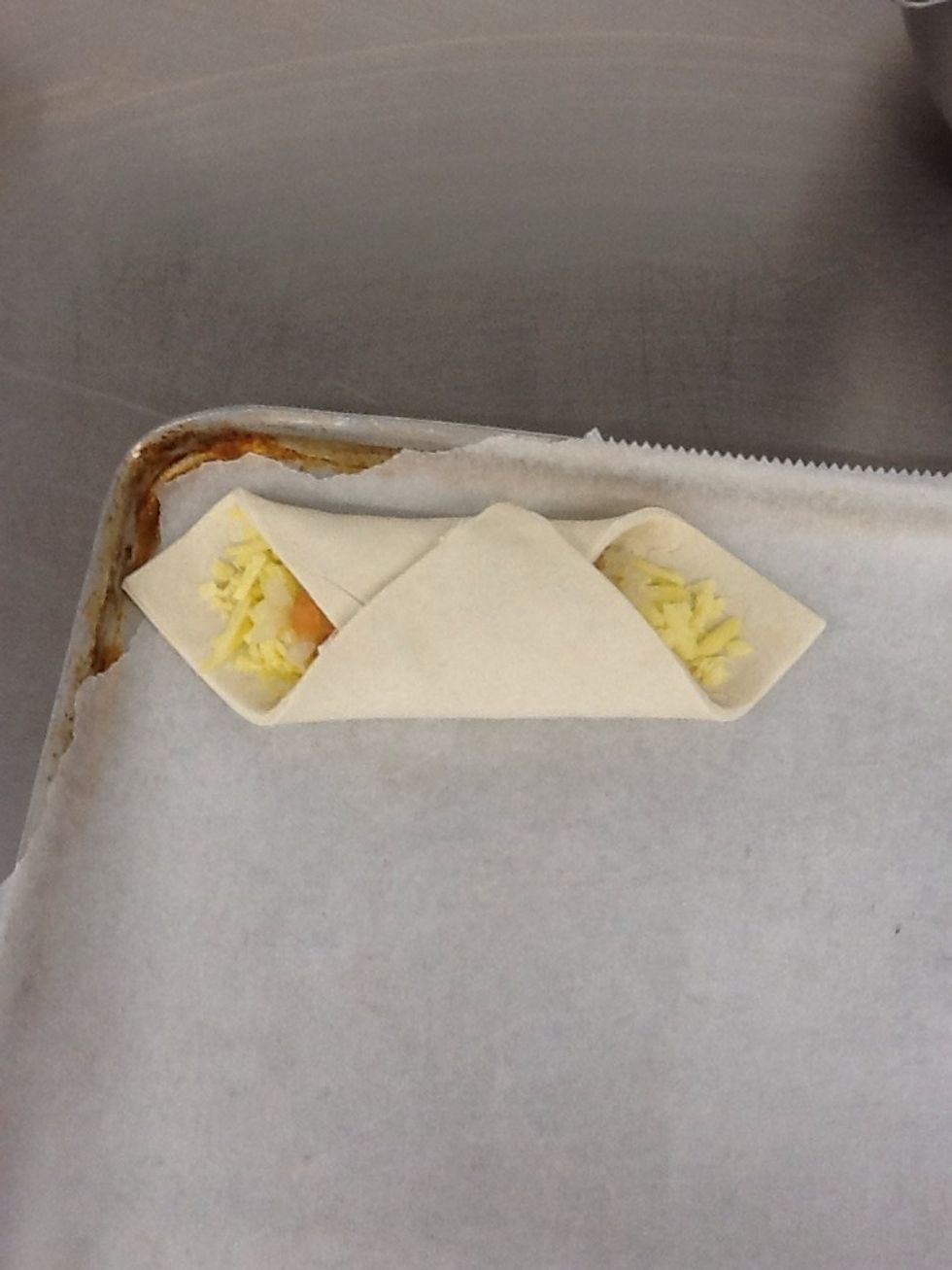 Egg wash the edges of the pastry, fold corner flaps to centre so they overlap and the egg wash sticks them together.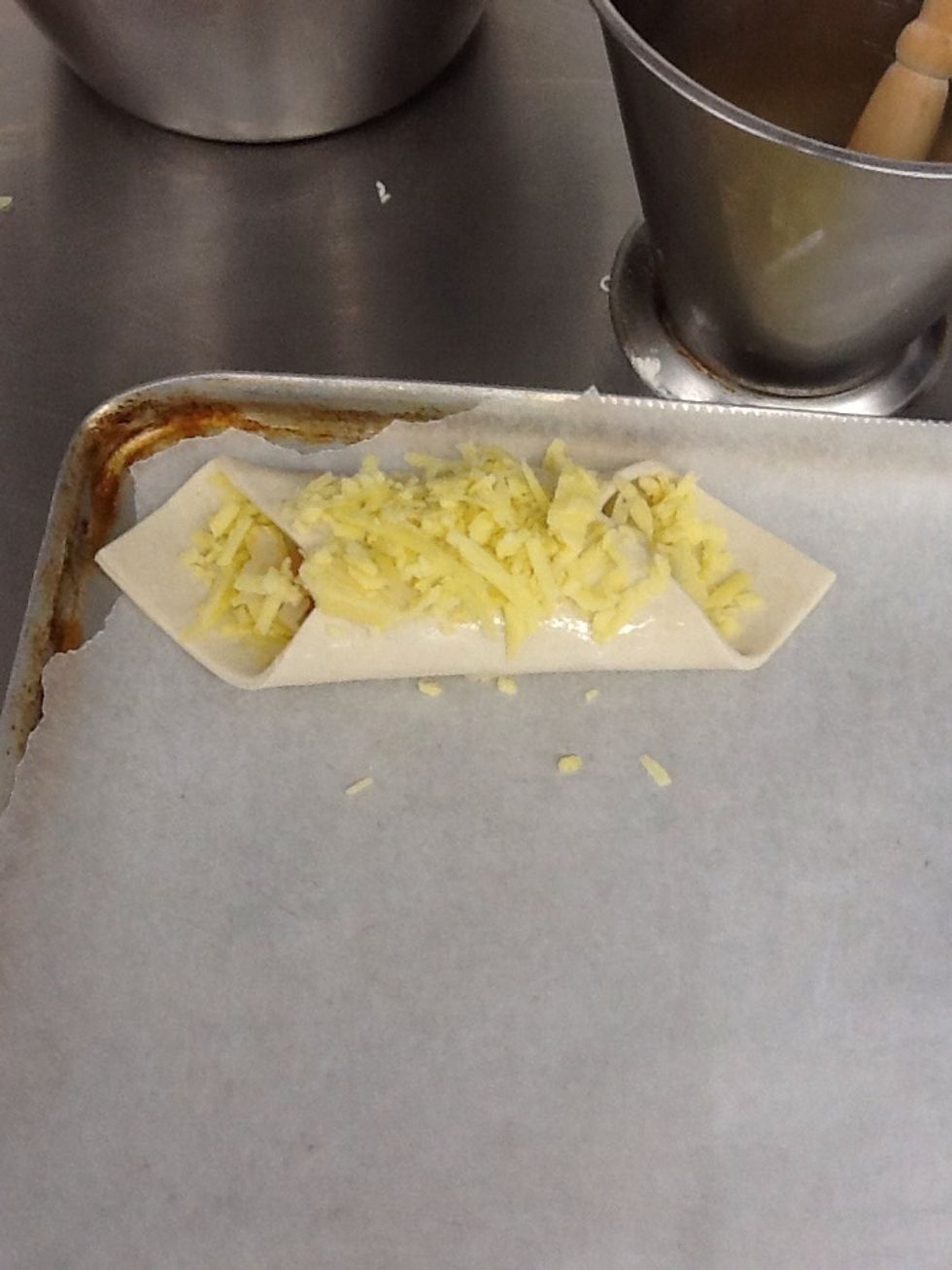 Sprinkle cheese over the top of the turnover.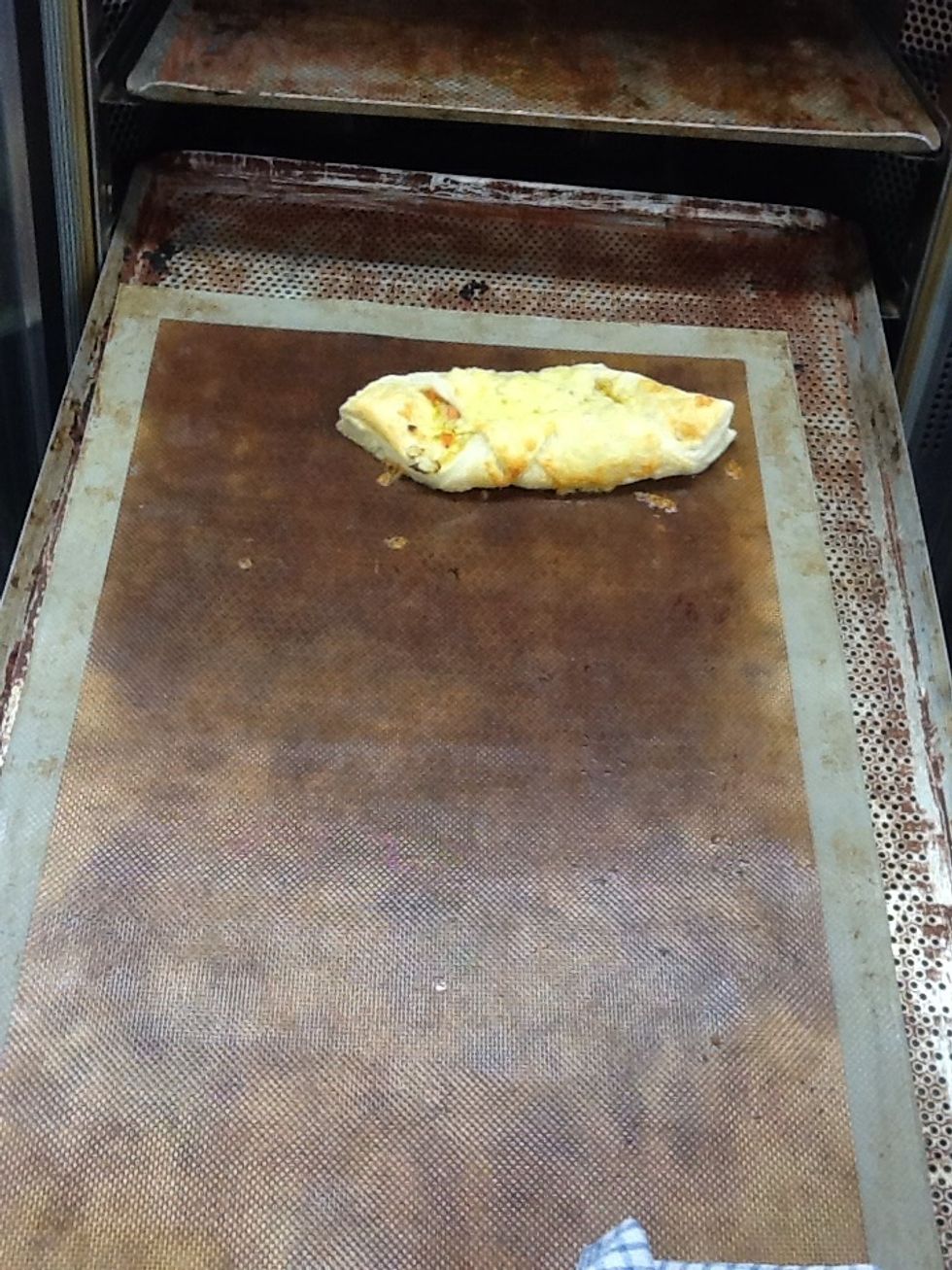 Set oven at 175 degrees Celsius. Bake in an oven for 15 minutes, until golden brown.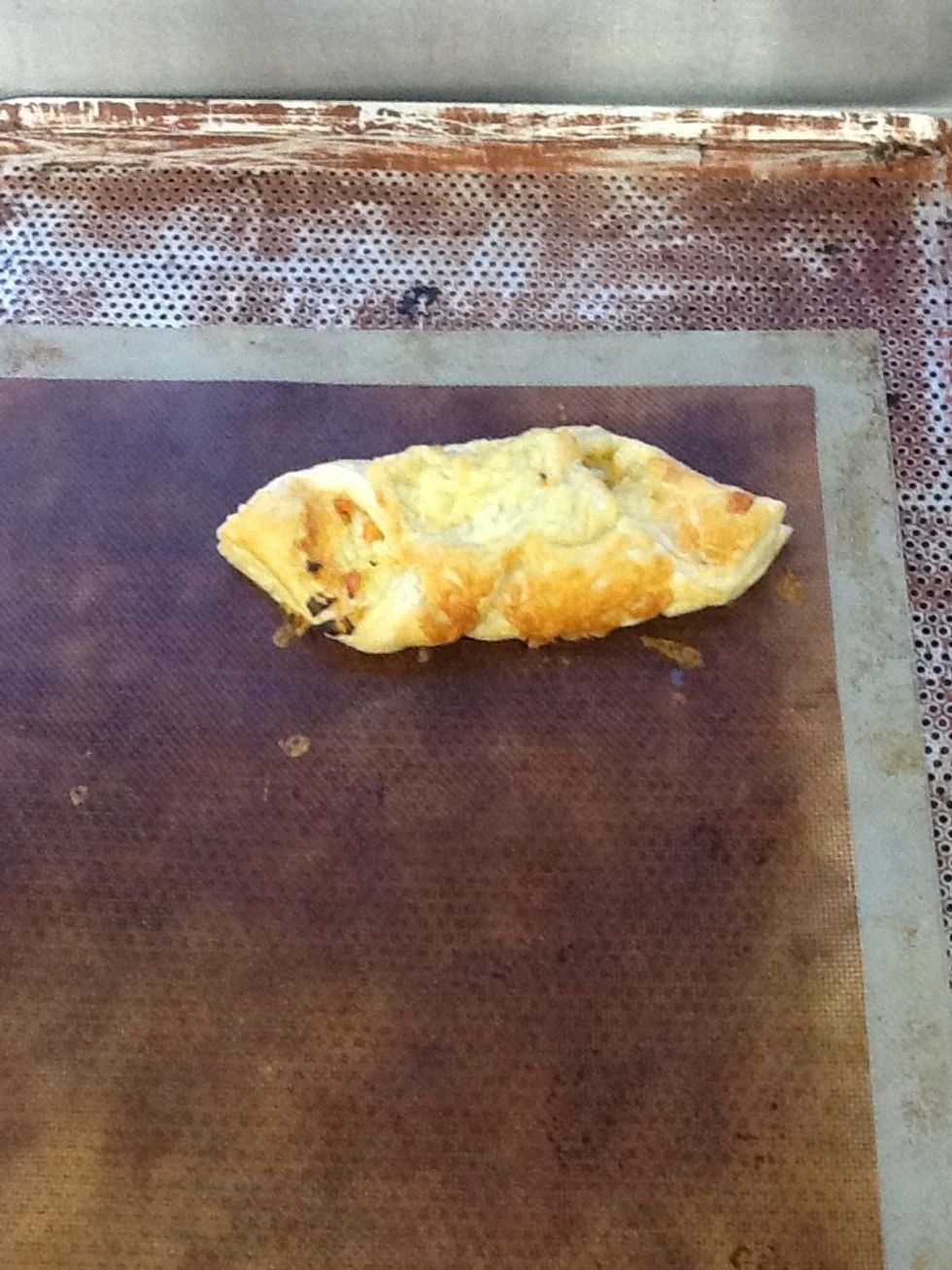 When golden brown serve.
The creator of this guide has not included ingredients