I had half a roll of crescent dough left over from my chicken pot pie guide so I raided the fridge to see what I could make. If you like this recipe double it if you are using a whole pastry roll.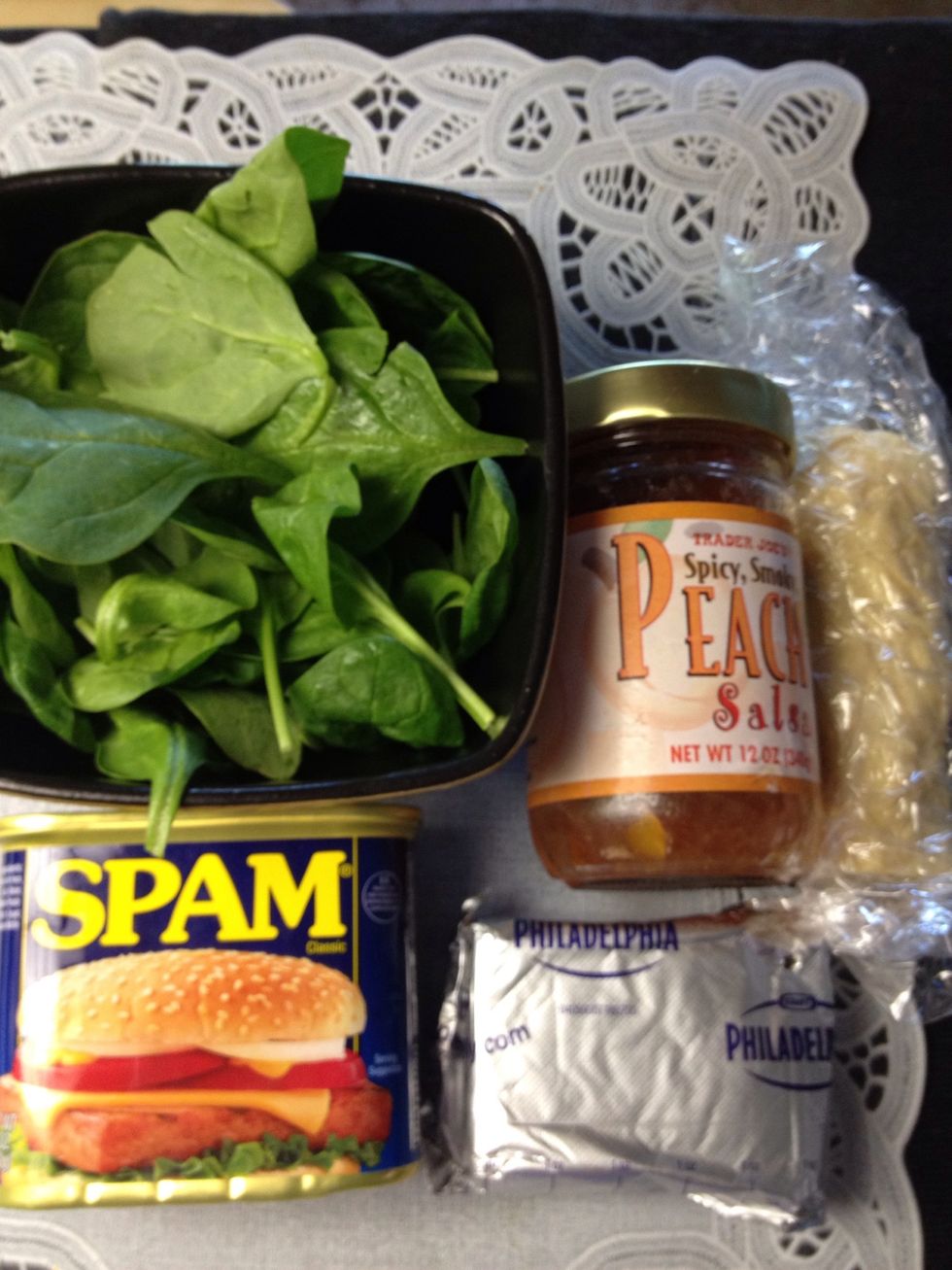 Ingredients: Handful of pre-washed spinach, spam, cream cheese, Trader Joe Peach Salsa and a Pillsbury crescent dough roll.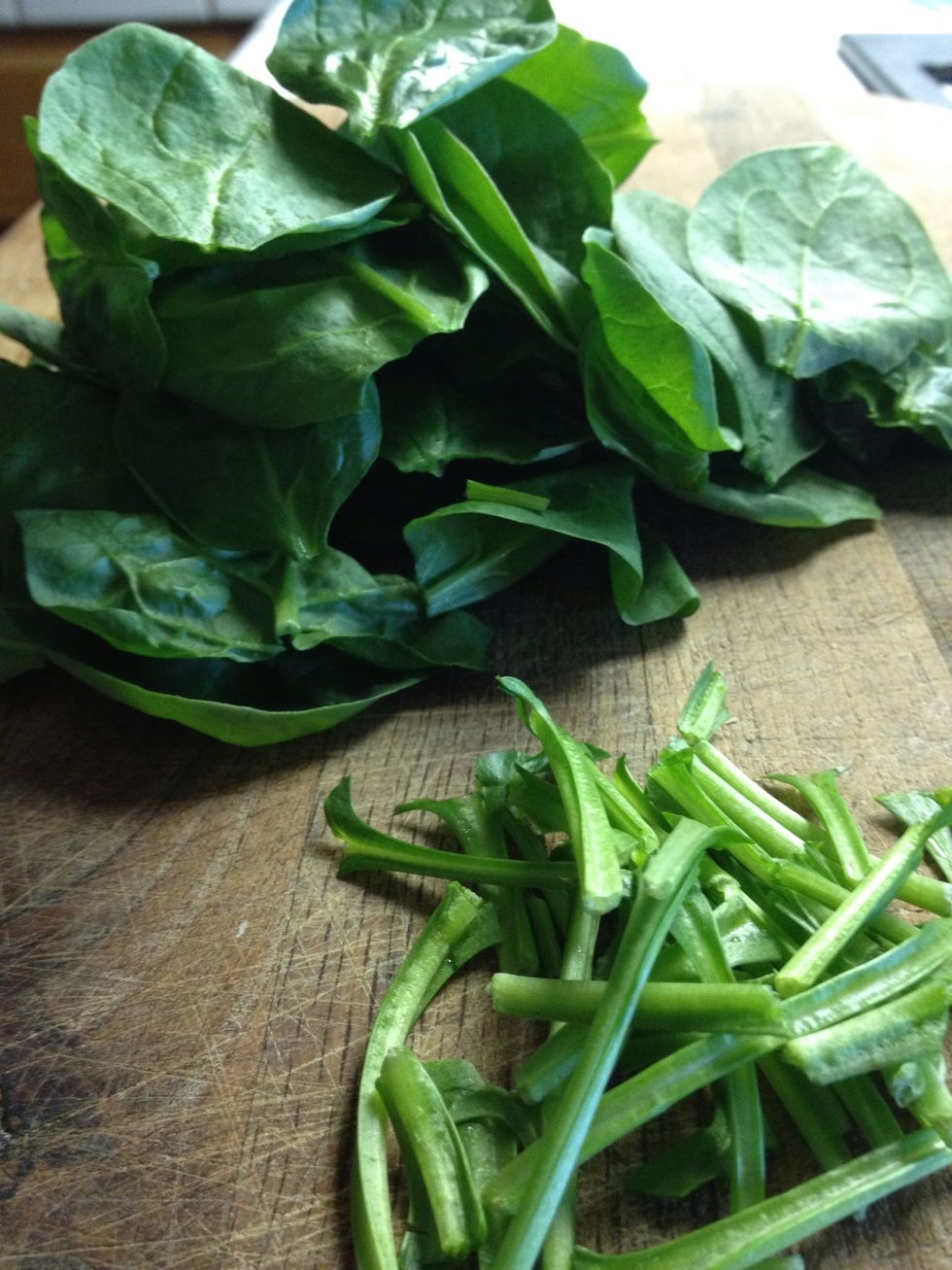 Remove the stems from the spinach leaves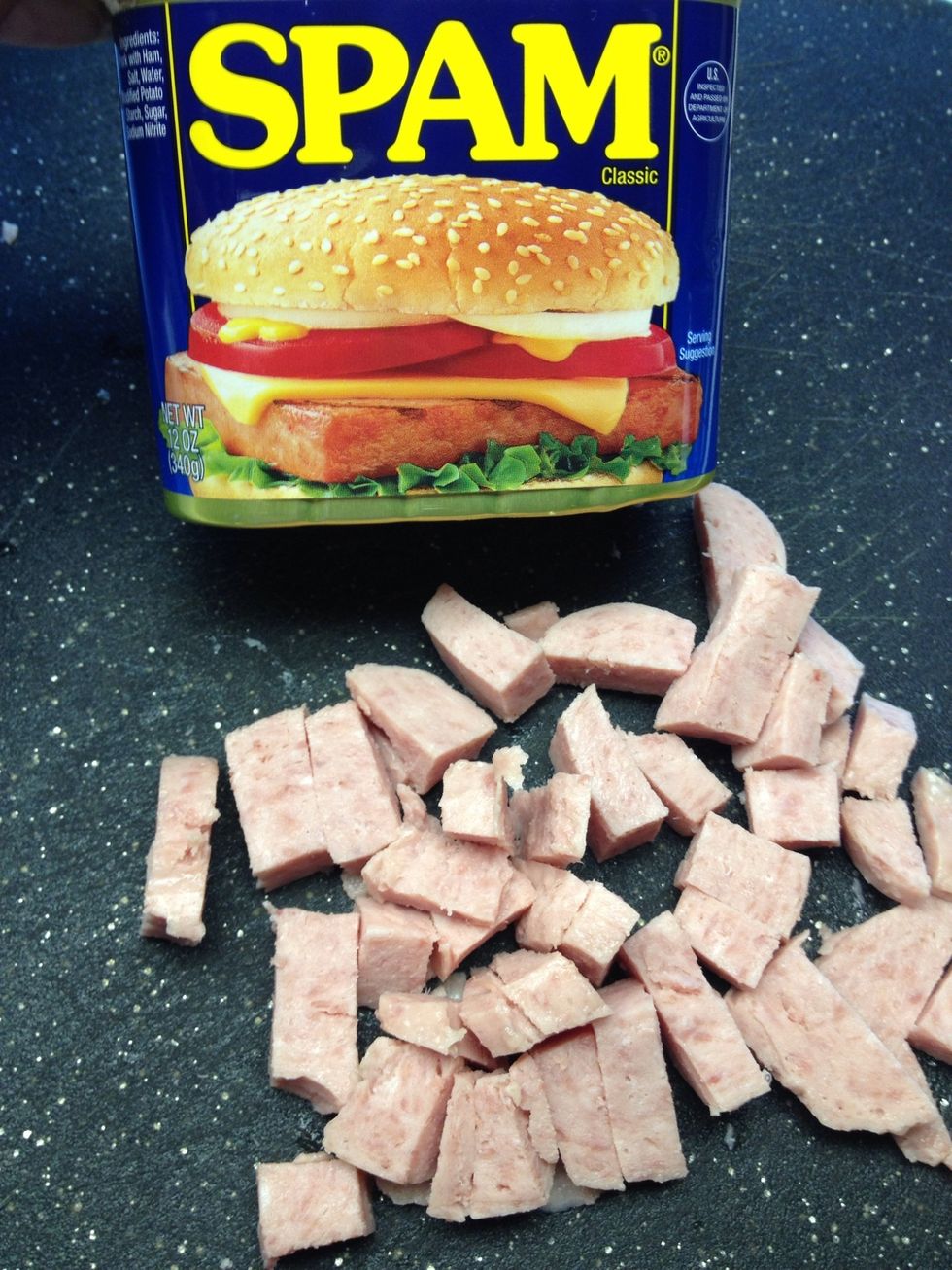 Dice up about 1/4 can spam. I love spam!
Wilt spinach over medium heat (no oil, just in its own moisture)
Fry spam just untll soft and begins to release juice. Do not over brown and crisp.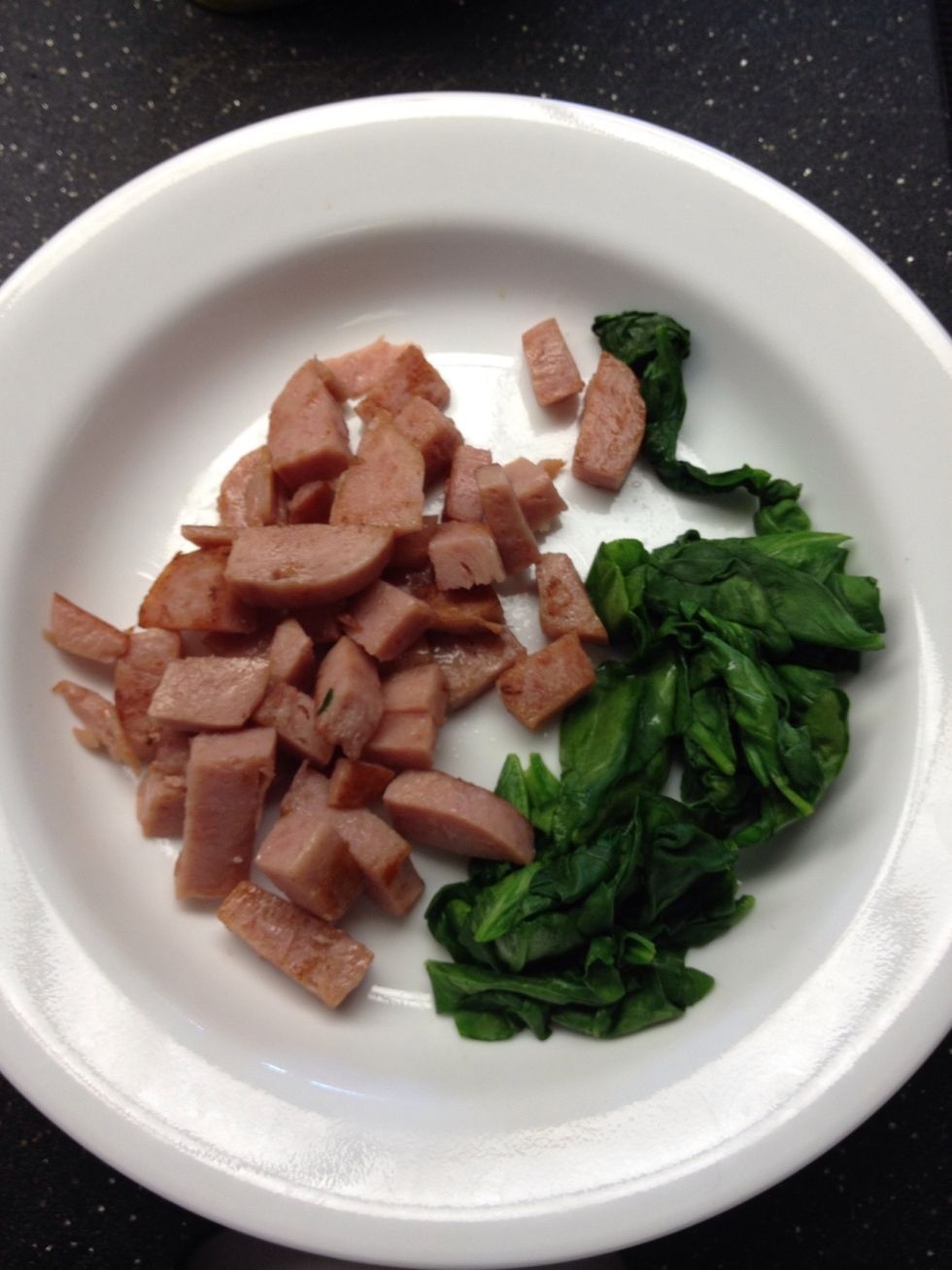 Done
This is what the crescent dough looks like from the roll (from the night before)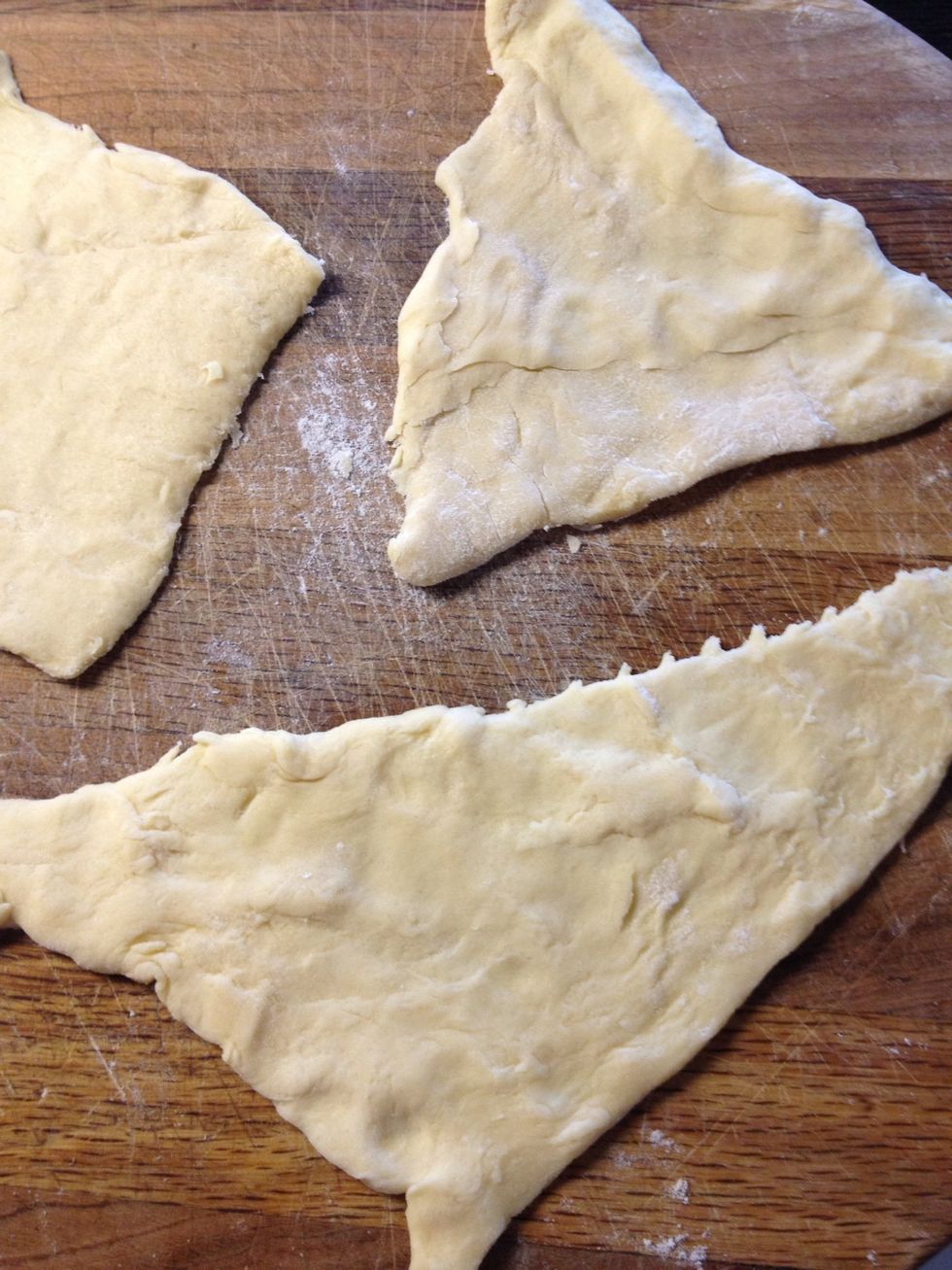 Roll out crescent rolls triangles. I had 6 left.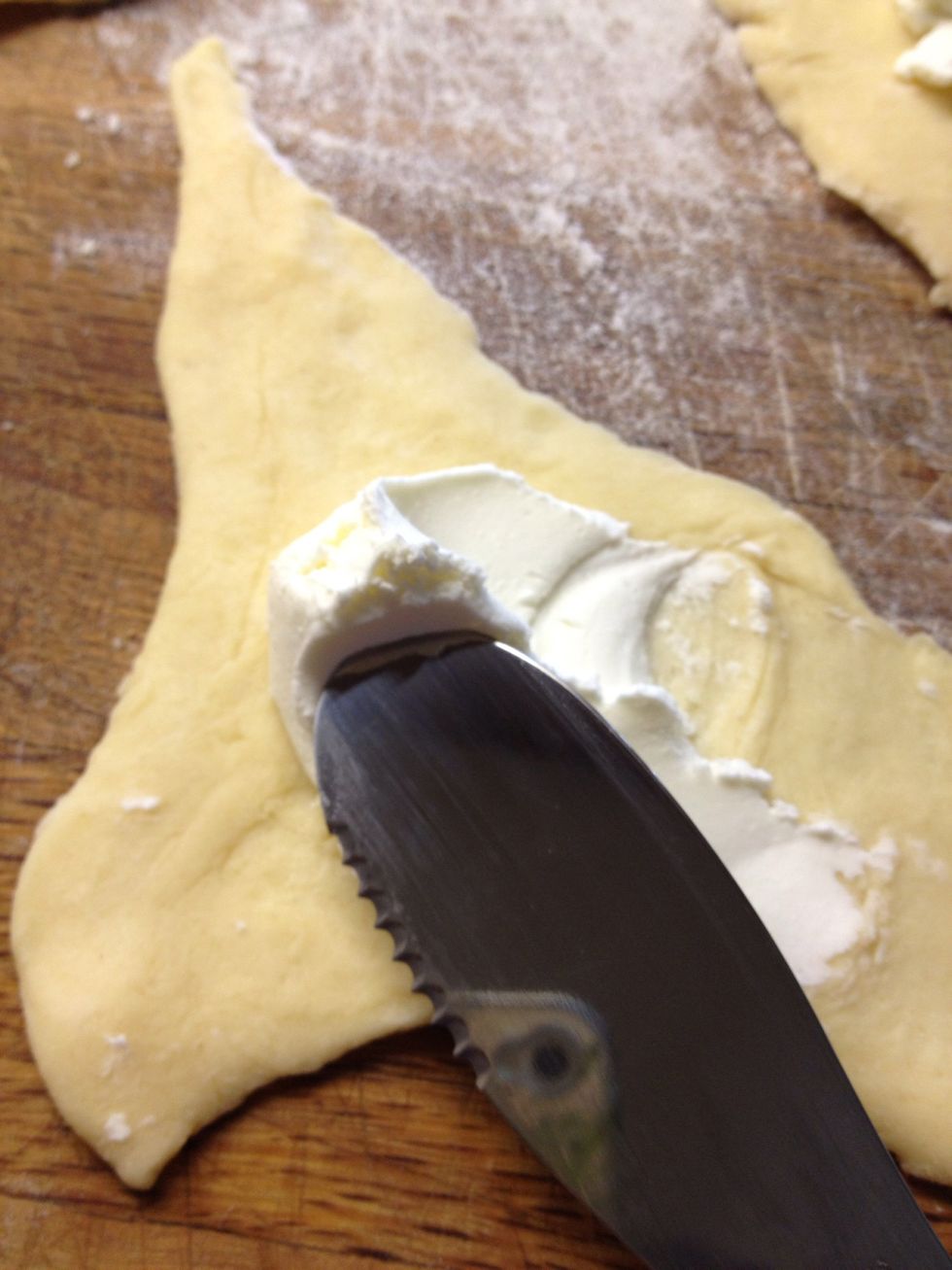 Smear a generous amount of cream cheese (even more generous then this)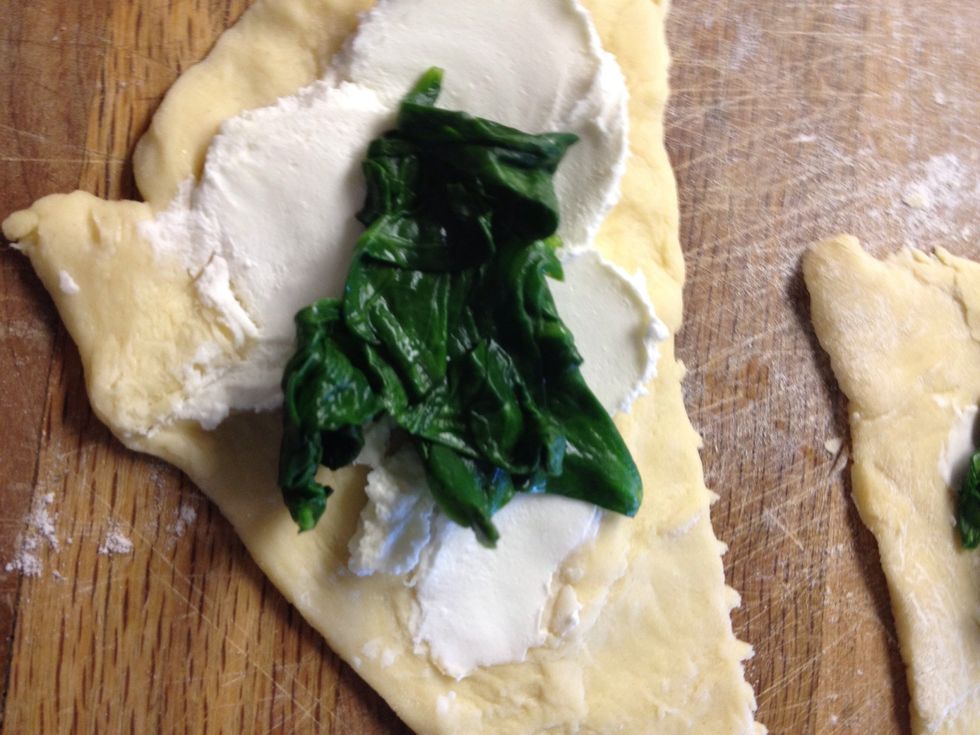 A few spinach leaves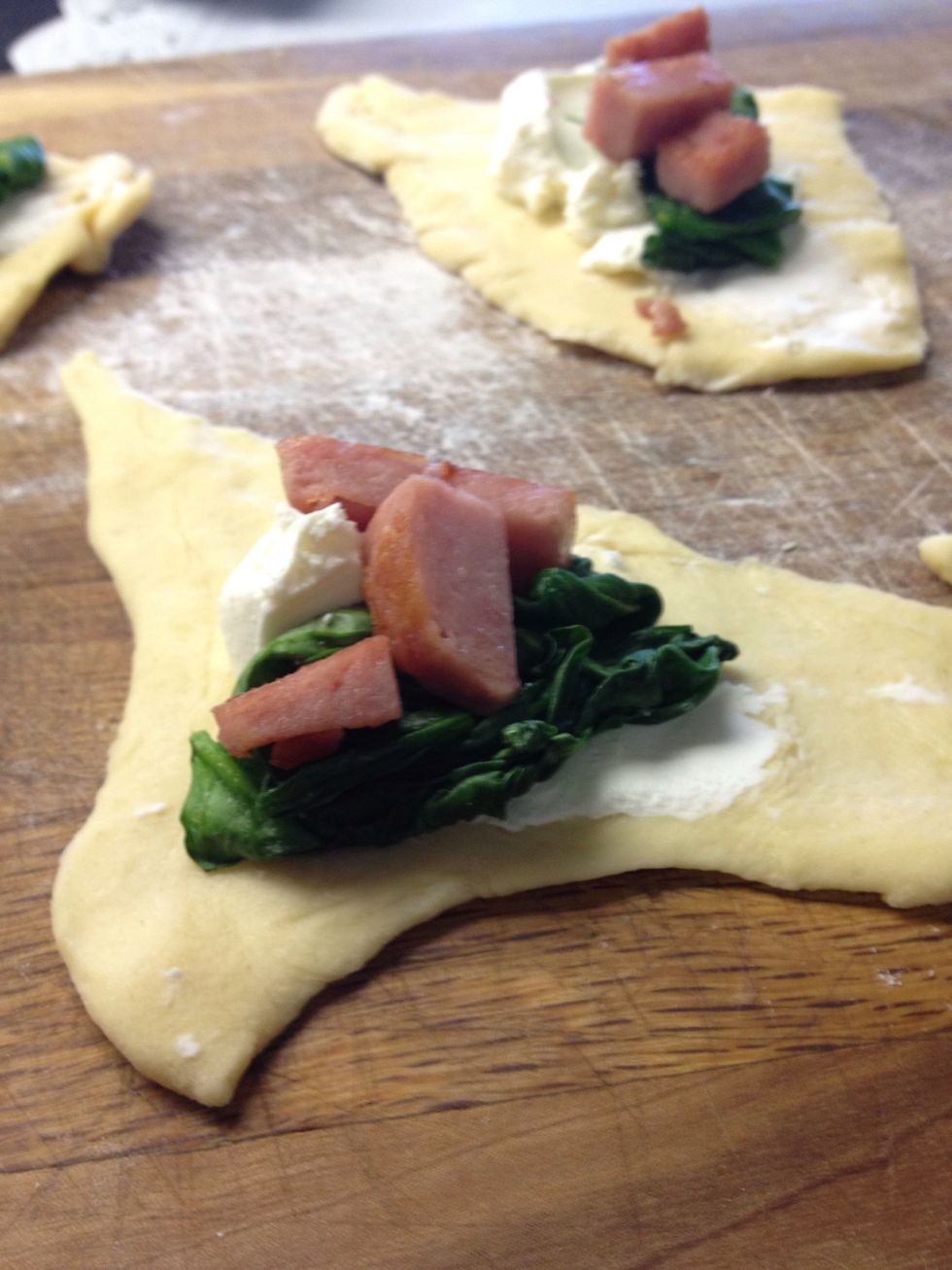 A few cubes of spam
A teaspoon full of Trader Joe's smoky sweet salsa (or else use apricot jam)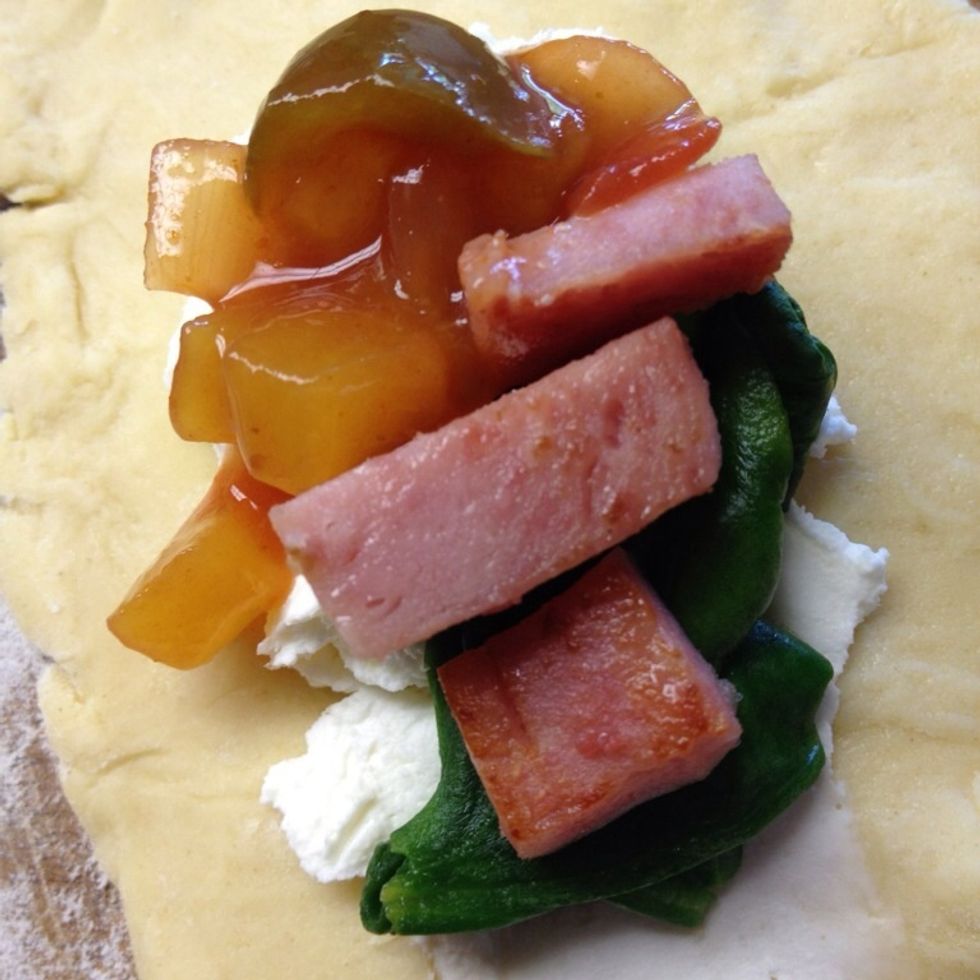 In retrospect, I could have added even a few more cubes of spam. As long as you can still wrap around it.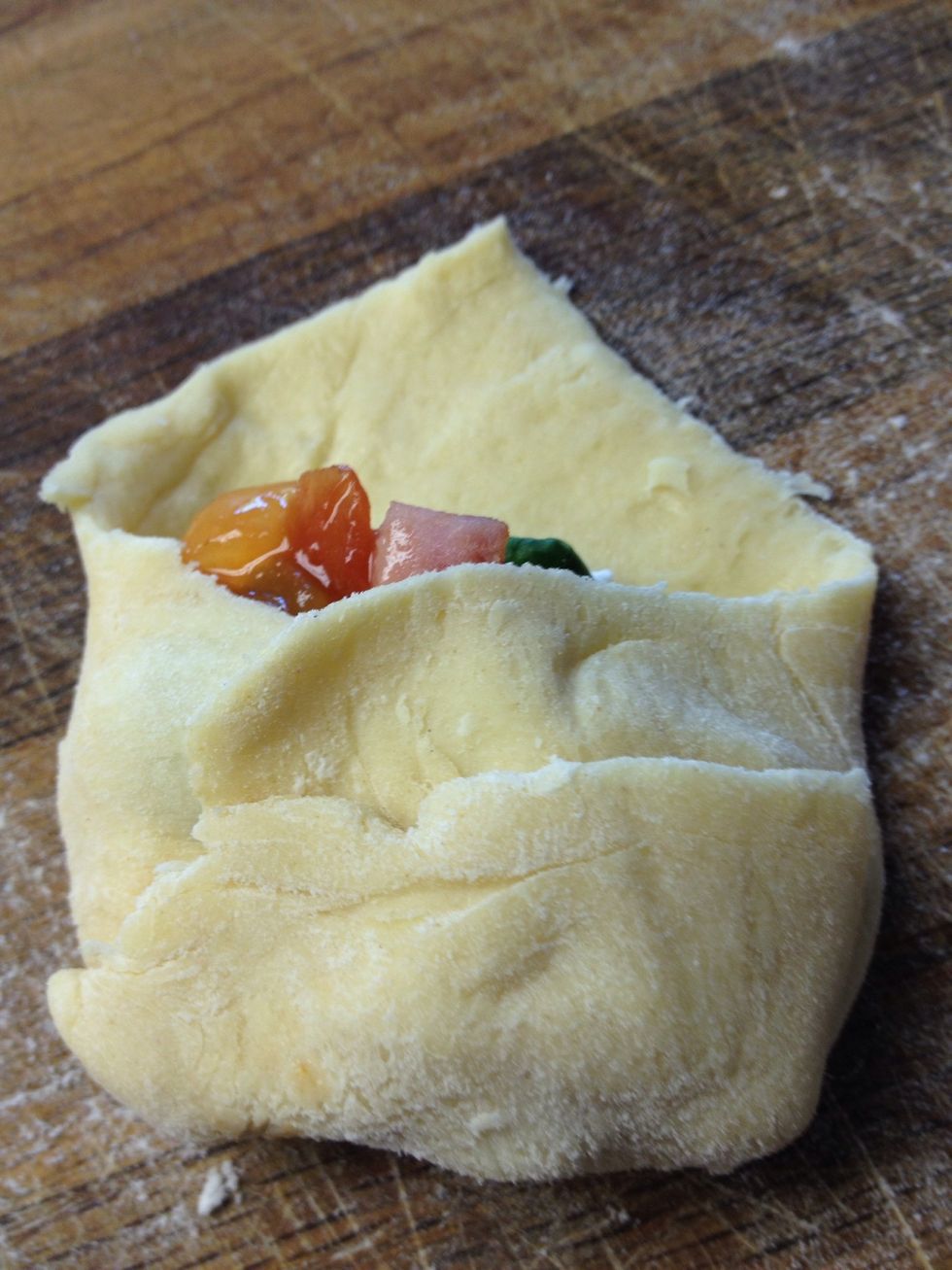 Fold into little envelopes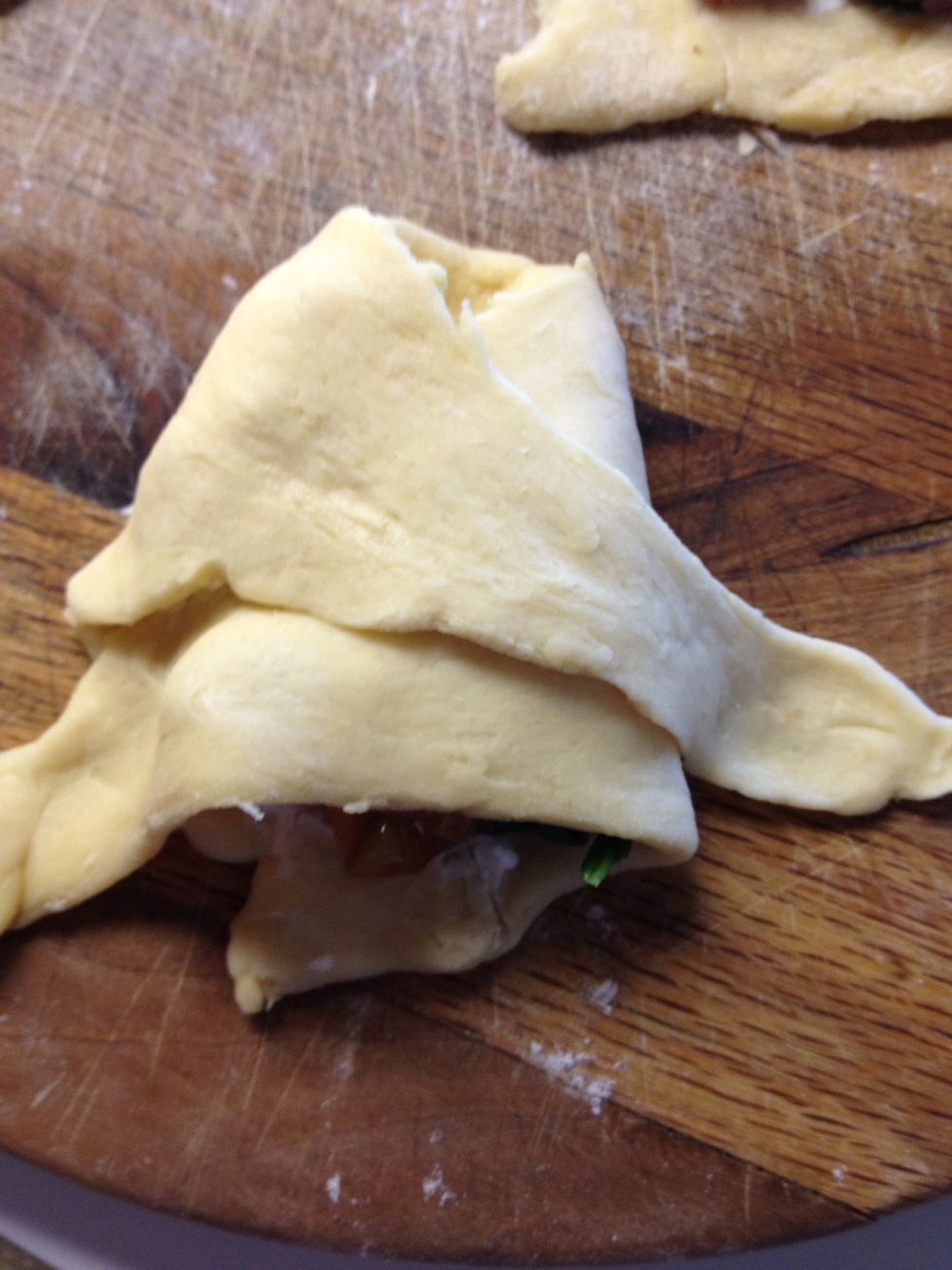 Or however your heart desires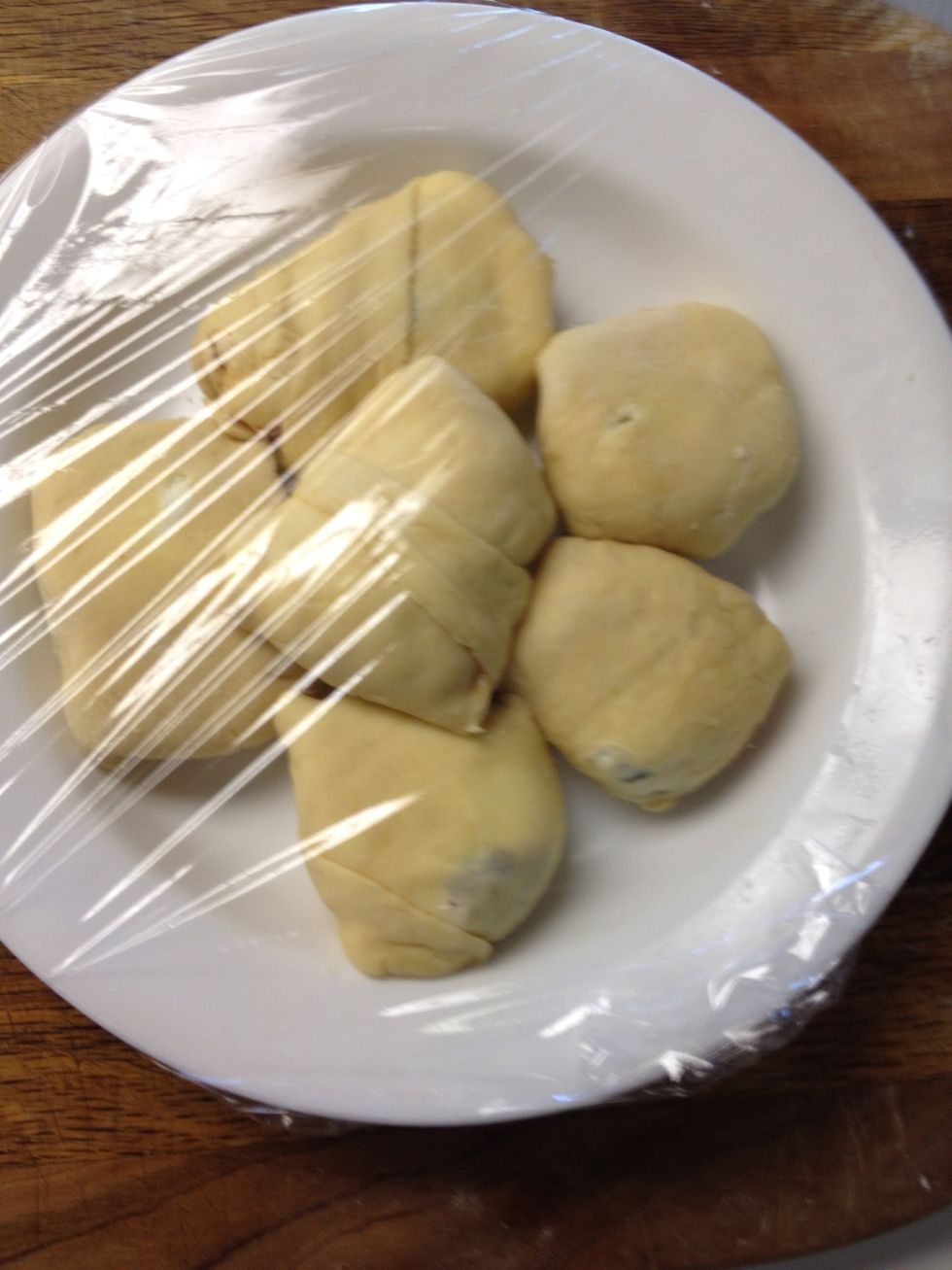 I'm putting in the fridge for appetisers for tonight. So... Bye for now, off with my day!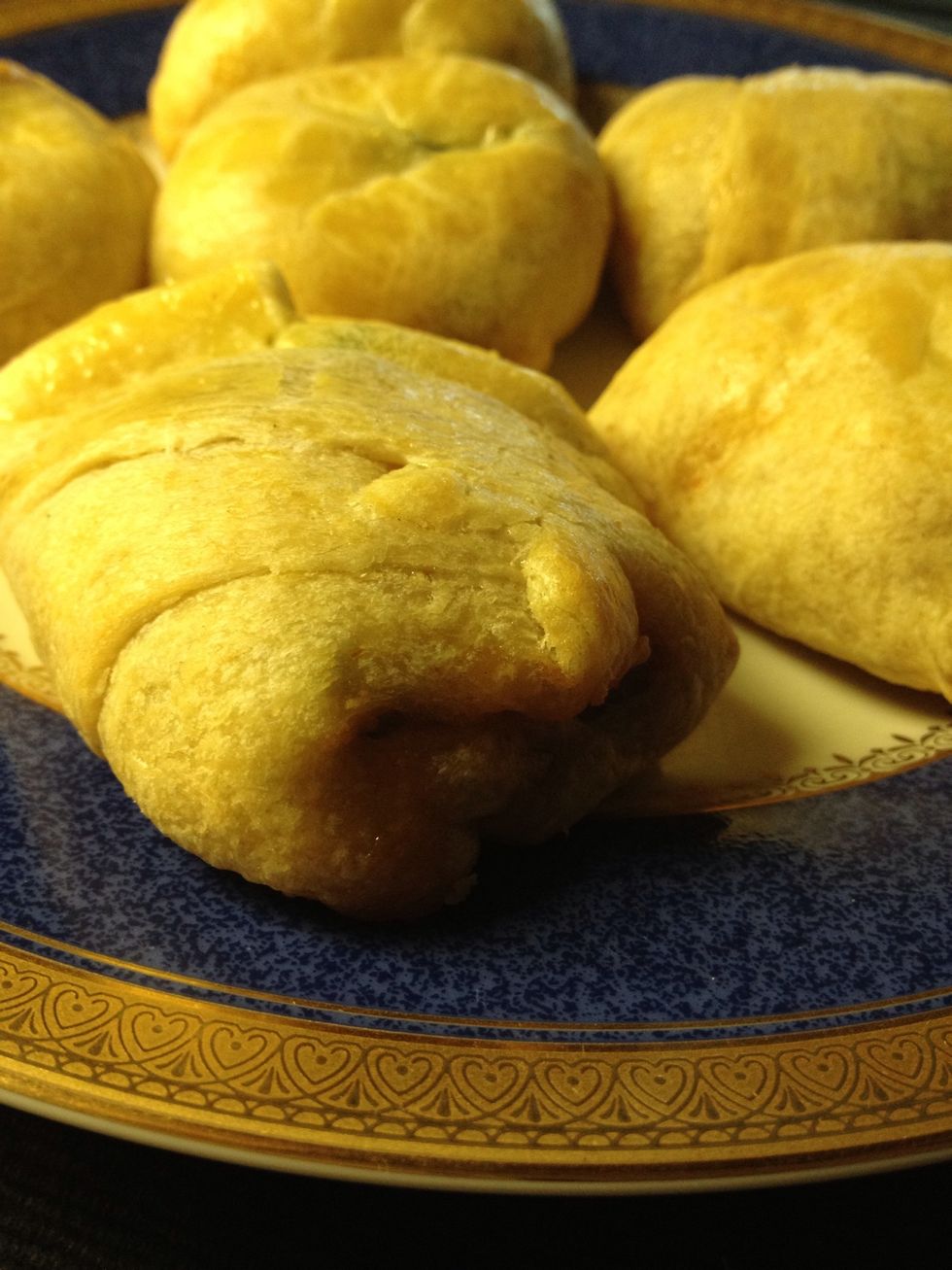 Brush with egg and bake 350 degrees for 12-14 minutes until firm and golden brown.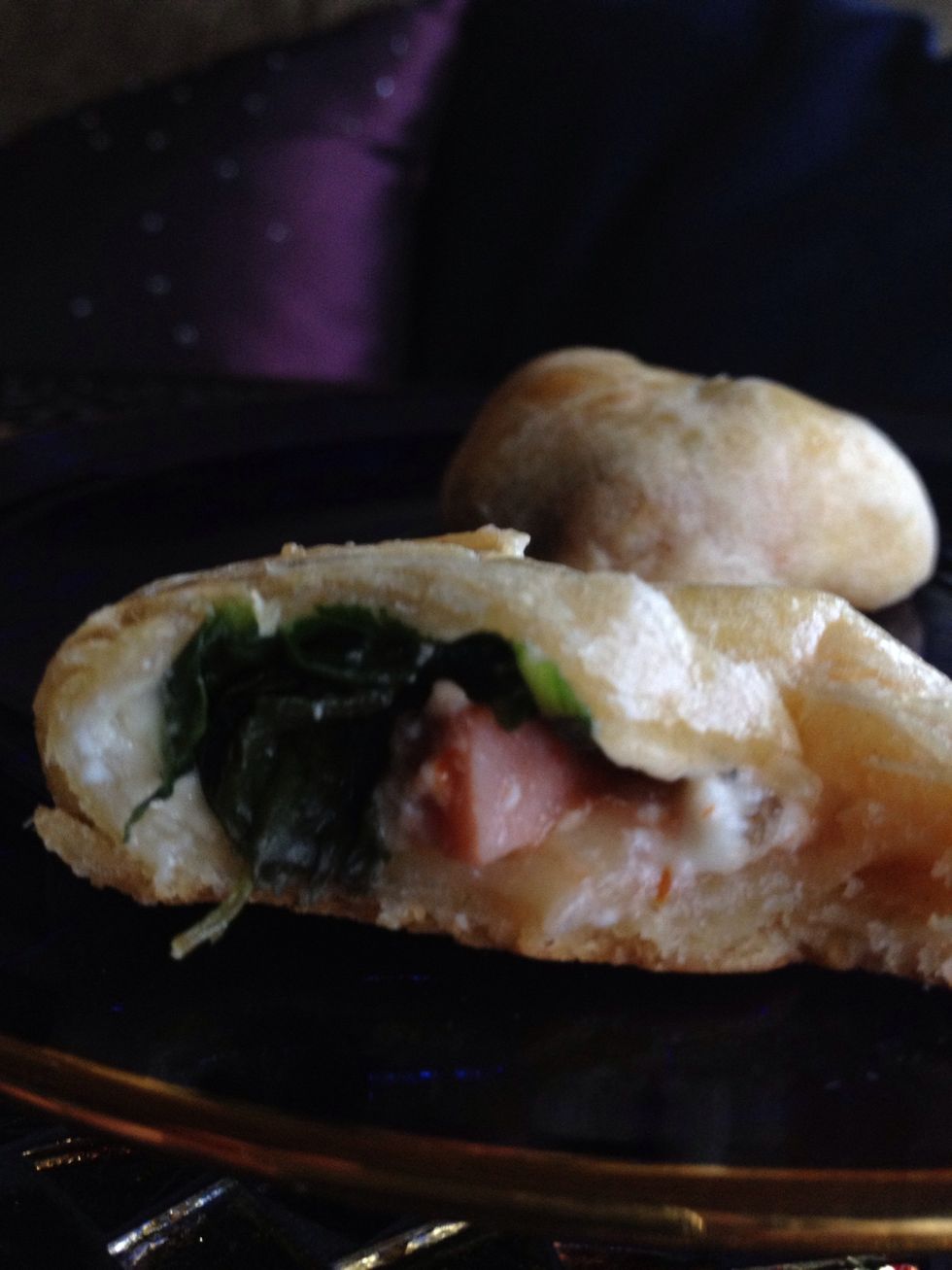 Yumm! We both agreed they were delicious! Tasty, savory, and subtly smoky sweet!
I hope you will enjoy giving it a try. Thank you to everyone who is following my guides!
Pillsbury crescent dough roll
1/2 Pkg of cream cheese
1/4 Can Spam
1.0 Large handful fresh spinach
1.0 Jar Trader Joe peach salsa
(or else use apricot jam)
Victoria Abel
I enjoy simple pleasures like coffee table picnics, pretty flowers, and photography. Most my guides are 5 ingredients or less or semi-home made.