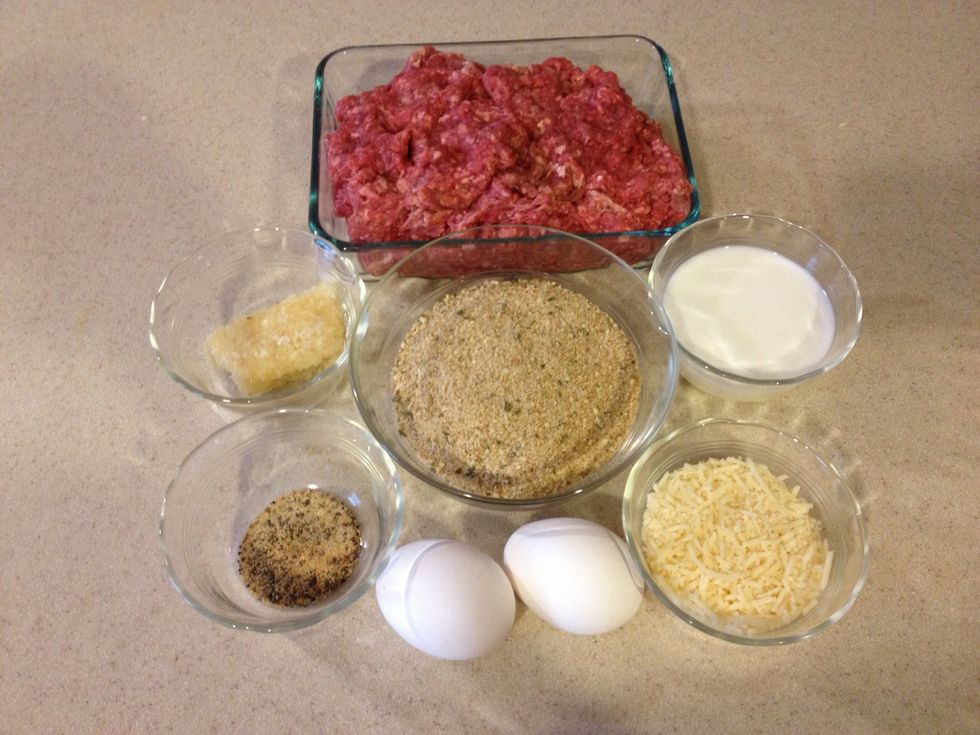 Gather your ingredients.
Combine everything in a large bowl. For best results, mix with your hands.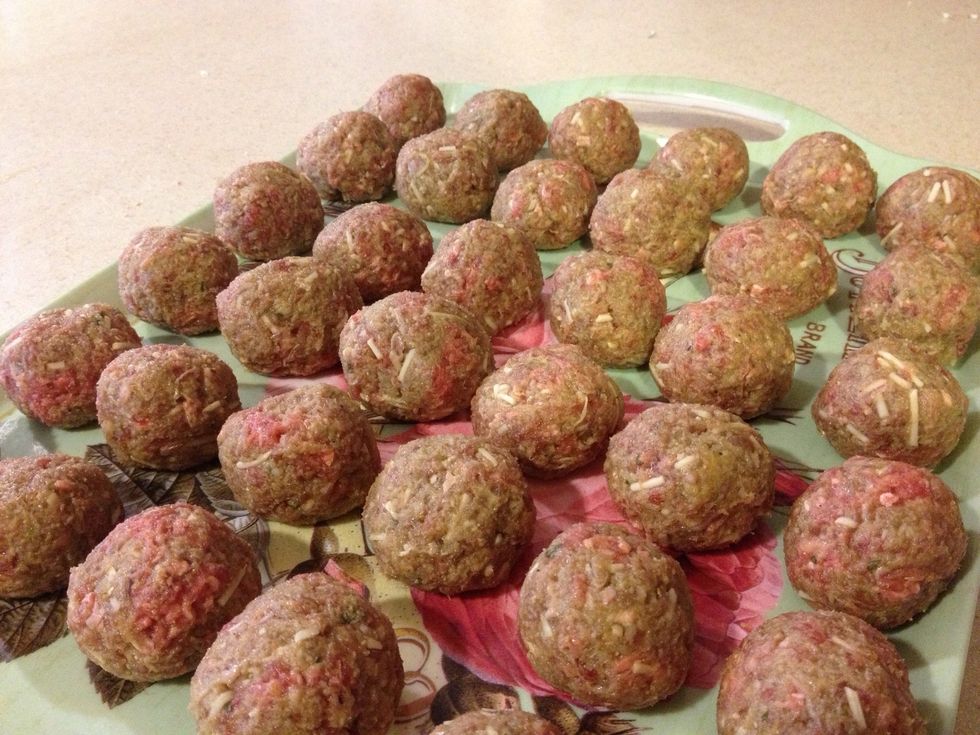 Roll into ~30 golf-ball-sized meatballs. An ice cream scoop works well for uniformity, but make sure to wash it (and everything else) very well to prevent disease.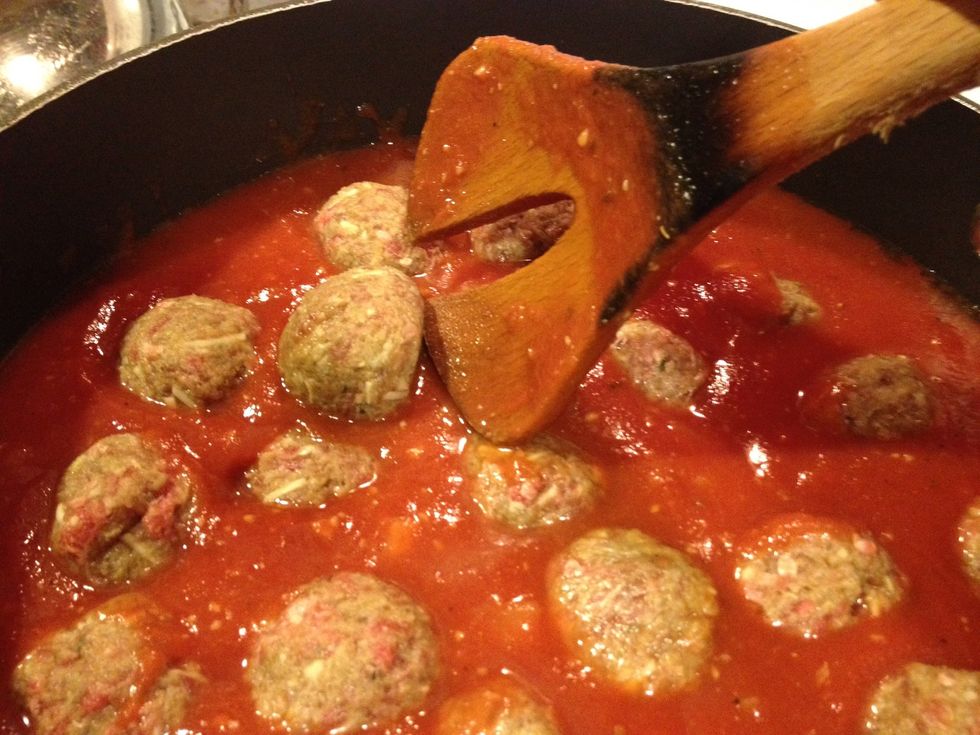 Drop each meatball gently into sauce.
For those of you who are interested in my sauce recipe, I've created a guide for that.
Cover and let it simmer for 3 hours.
Enjoy with pasta or alone!
2.0lb Ground beef
2.0 Eggs
1/2c Milk
2.0tsp Oregano
1.0c Seasoned bread crumbs
1.0tsp Salt
1.0tsp Pepper
1.0tsp Garlic powder
2.0Tbsp Fresh parsley
1/2c Grated Parmesan cheese