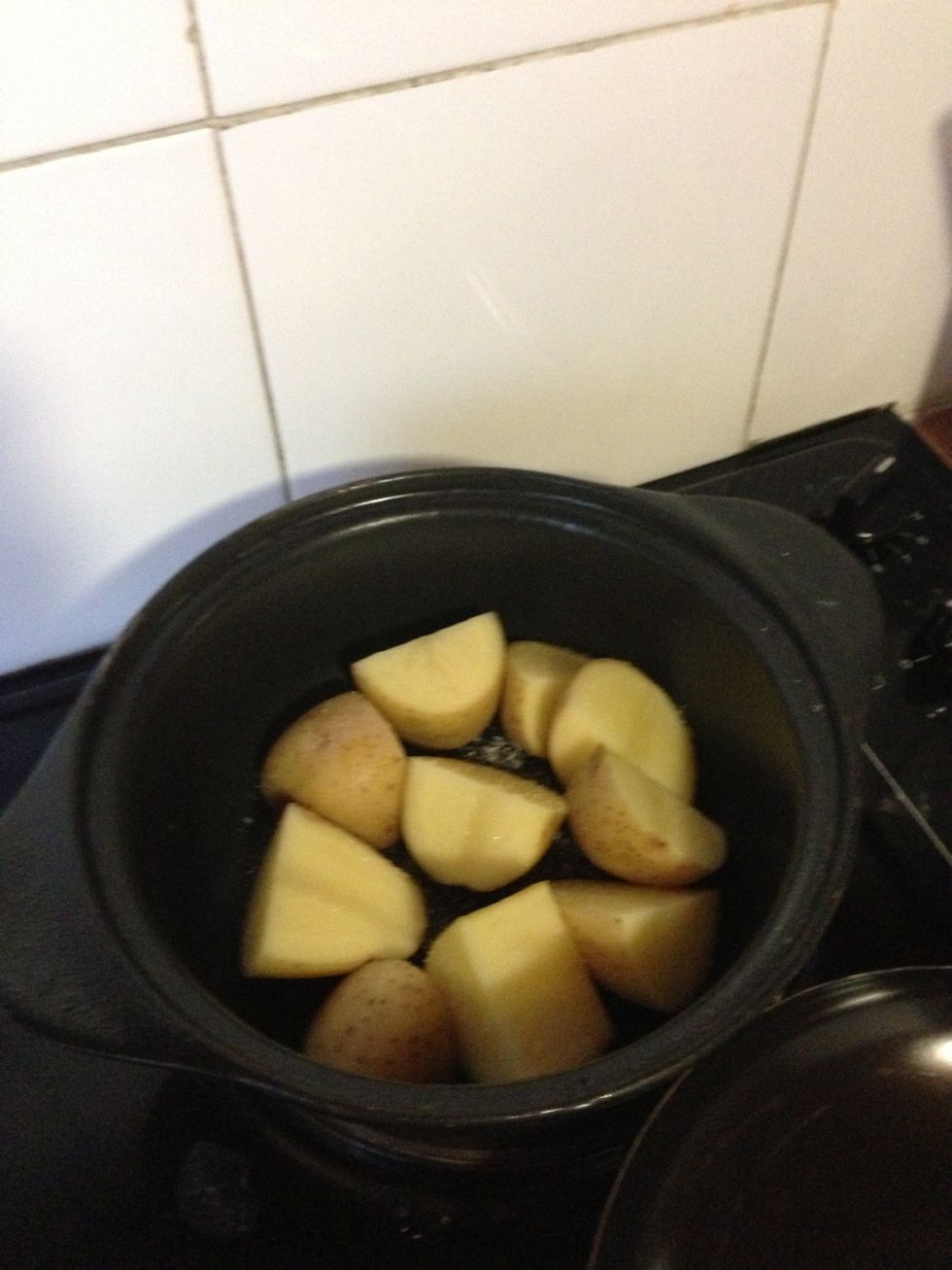 Quarter the potatoes and place in a pot with salt
Add boiling water and put on a low heat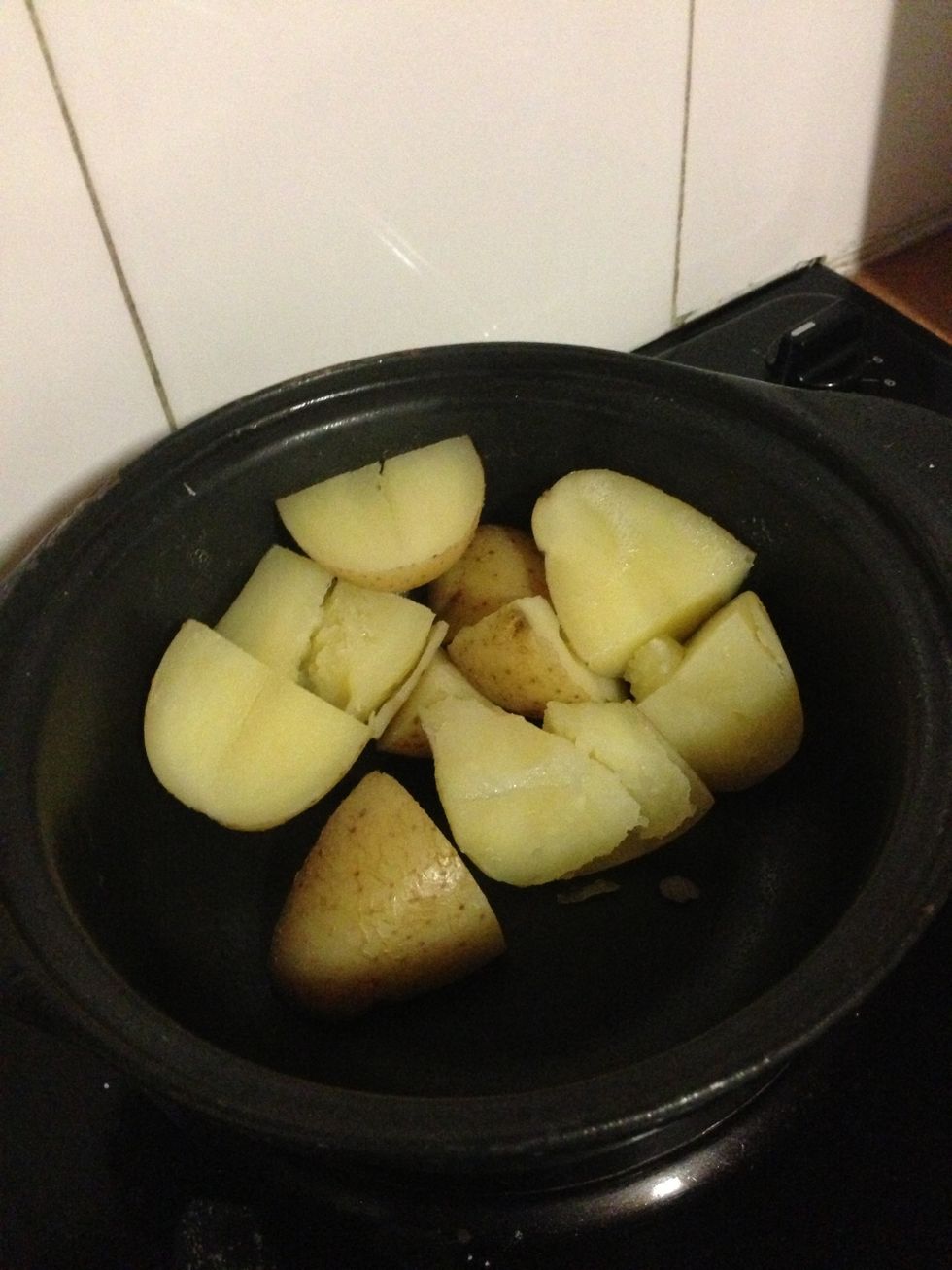 When the potato is cooked through, drain and allow to cool slightly.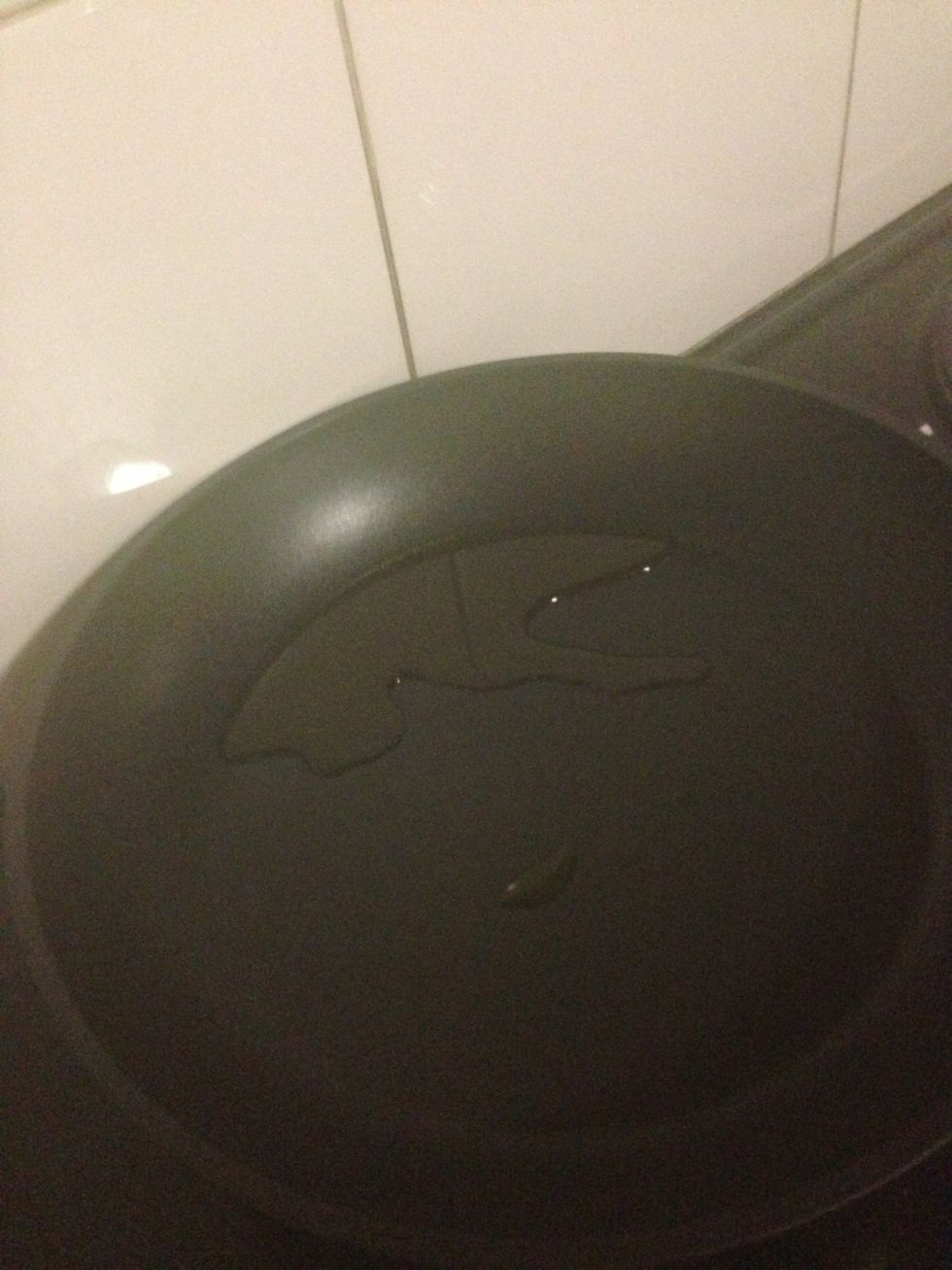 Heat the olive oil in a nonstick pan to a high heat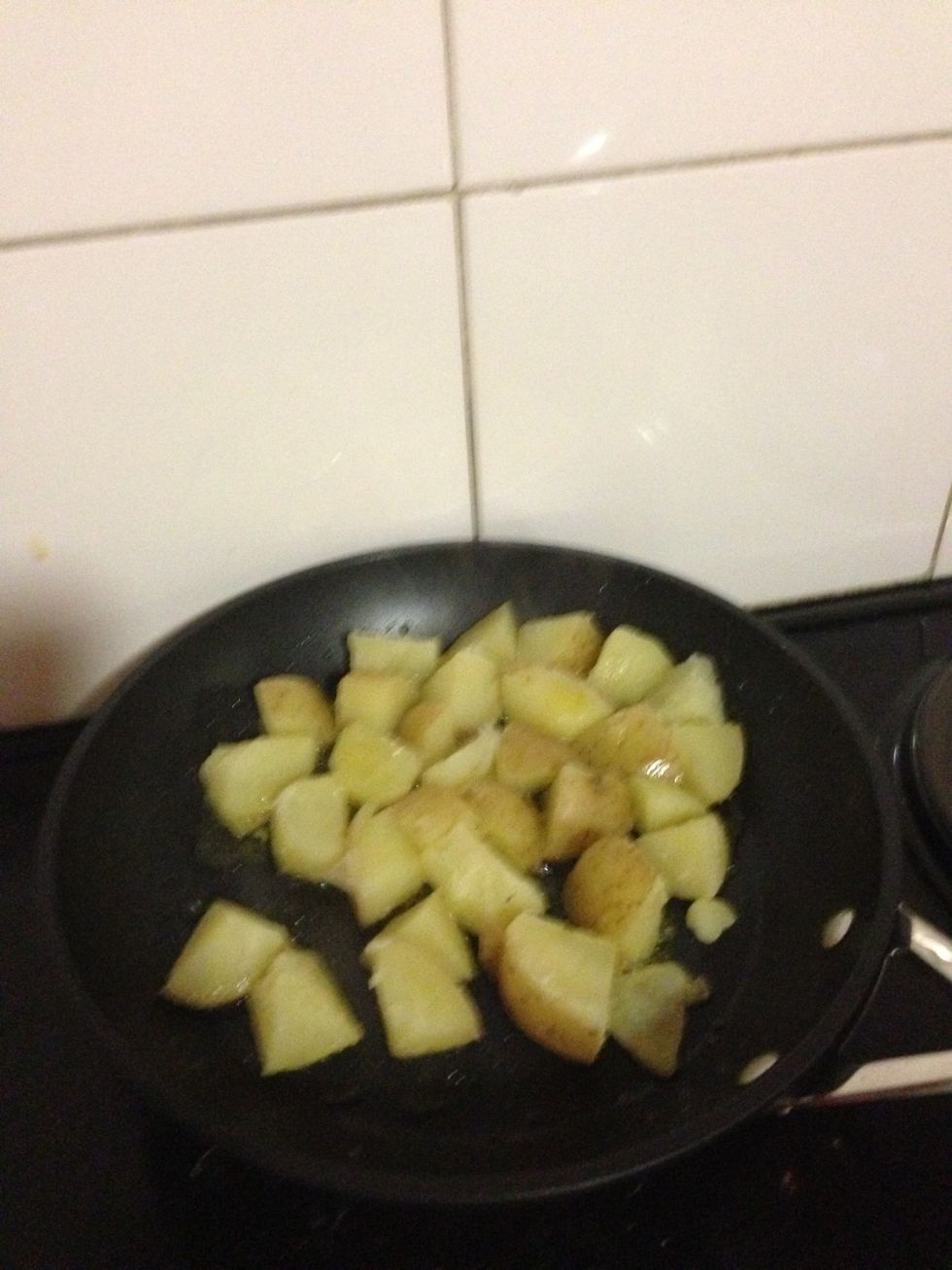 Cut the potatoes into smaller chunks and add to the hot pan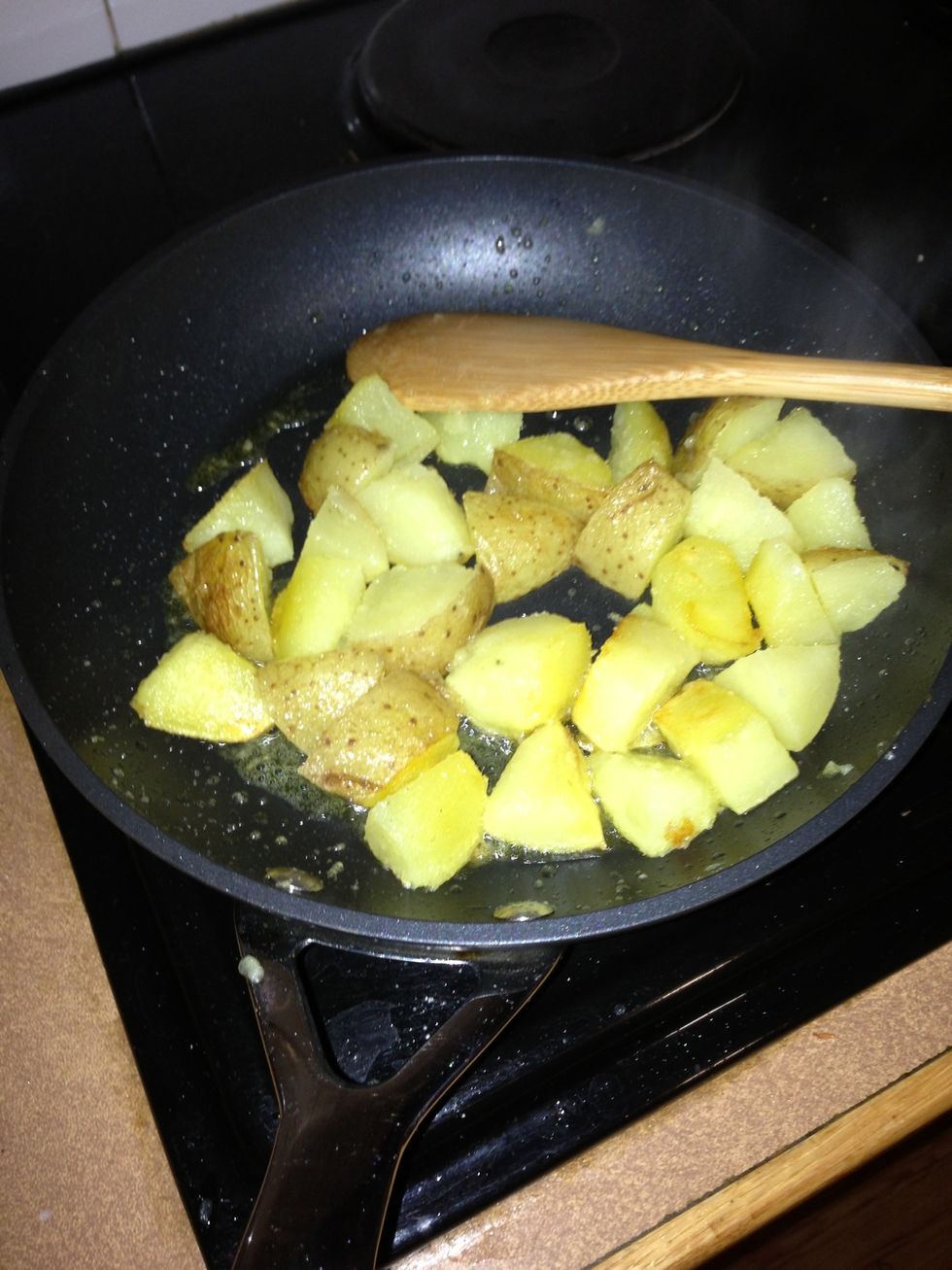 Keep the heat high to get them nice and crispy on the outside.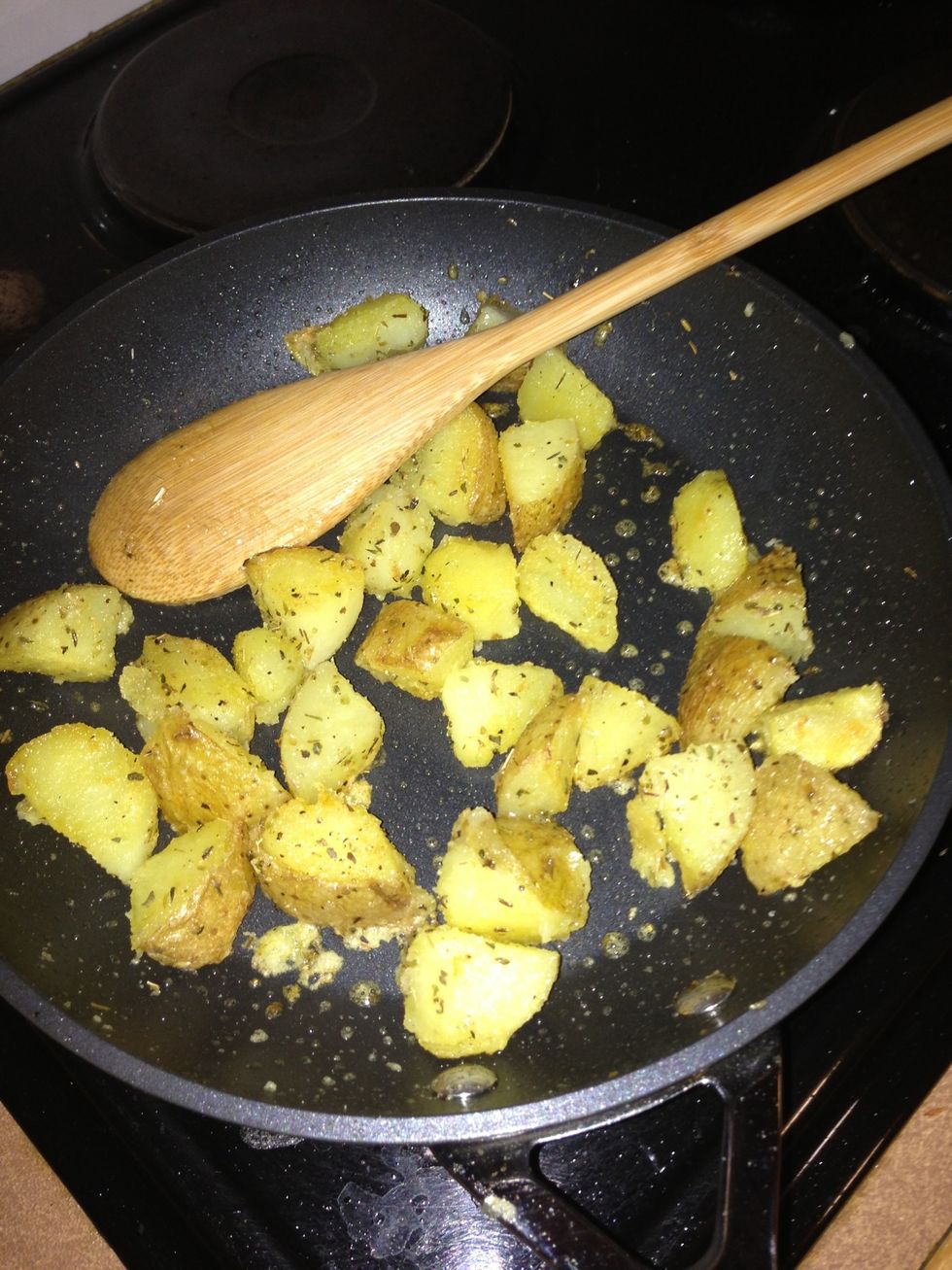 When the potatoes are crispy all over, add a bit more salt, and add pepper, origanum and garlic
Switch the heat off, but leave the pan on the stove for a while and sprinkle with parmesan. Serve with meatballs and mushrooms or courico. A delicious side to almost any meal!
3.0Tbsp Olive oil
Salt
Pepper
Dried Origanum
Parmesan
2.0 Medium potatoes