A kind of tasty Chinese home-style cooking!
16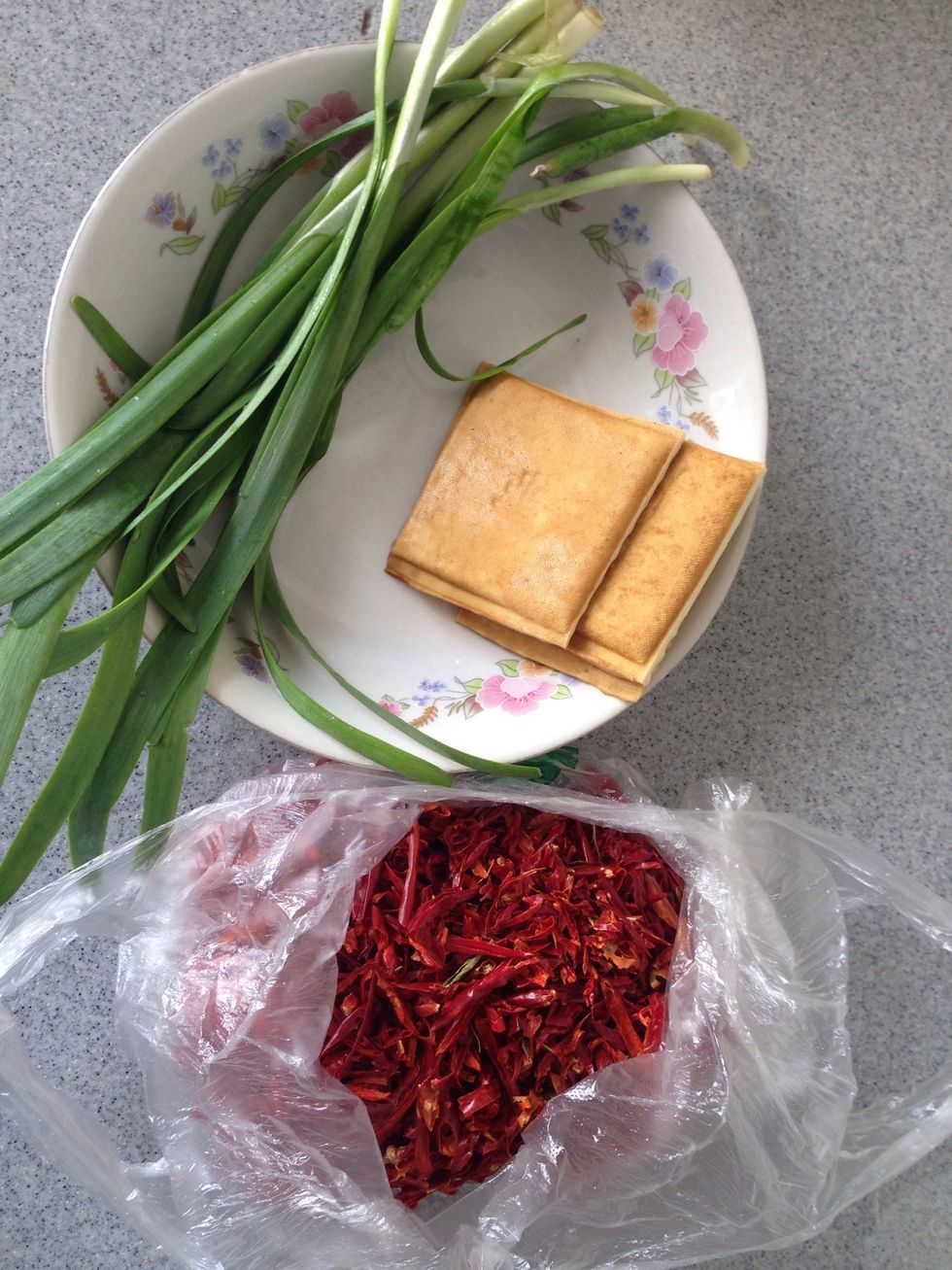 First, prepare three simple supplies.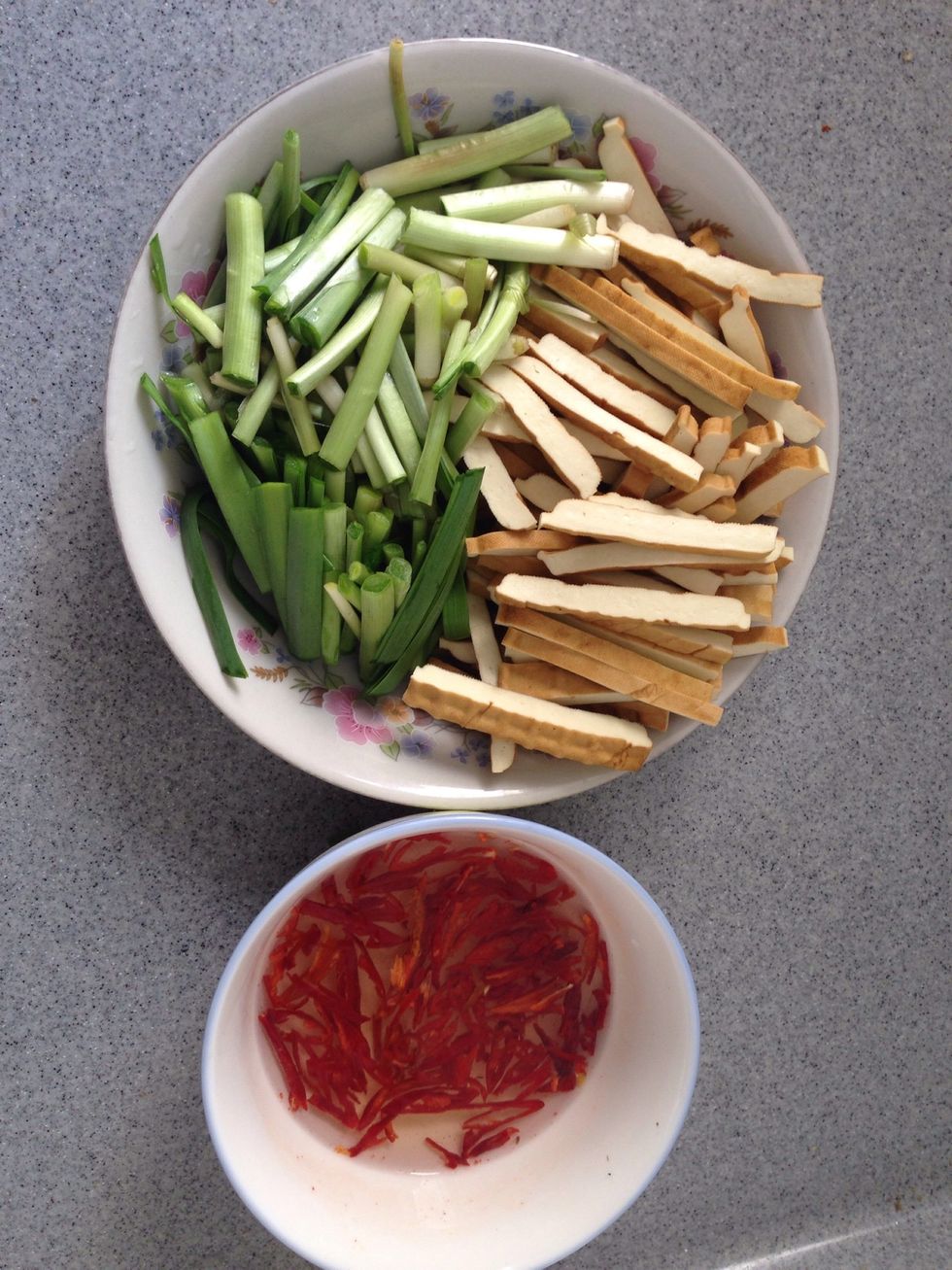 Wash leeks and dried tofu and dried red pepper, then chop them.
Add oil in pan over a low flame.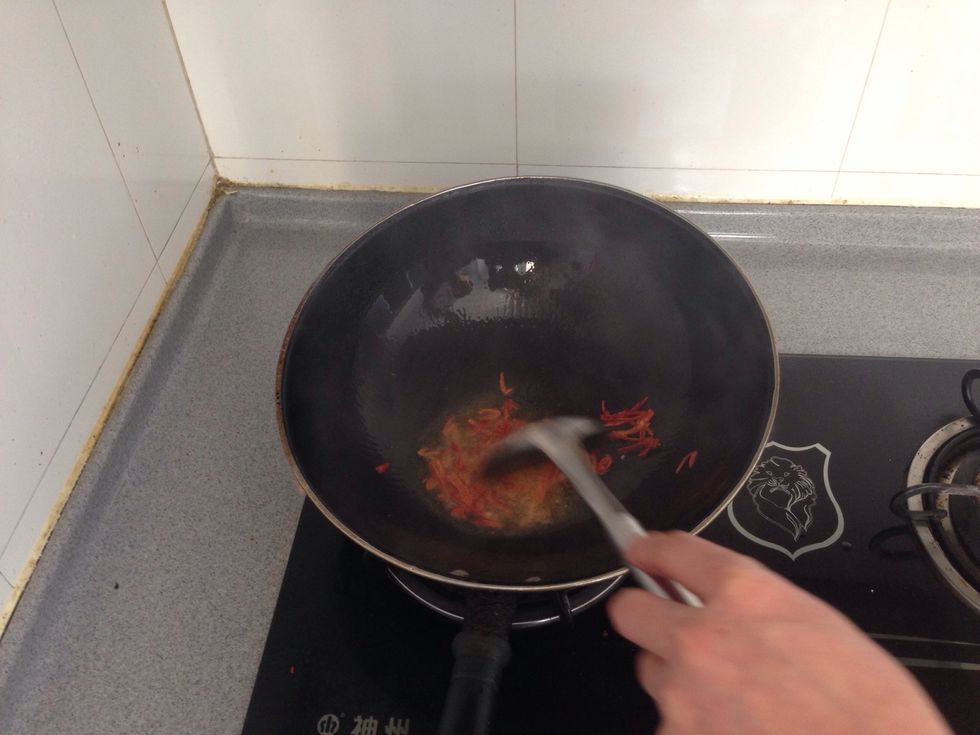 When oil is hot, add dried red pepper.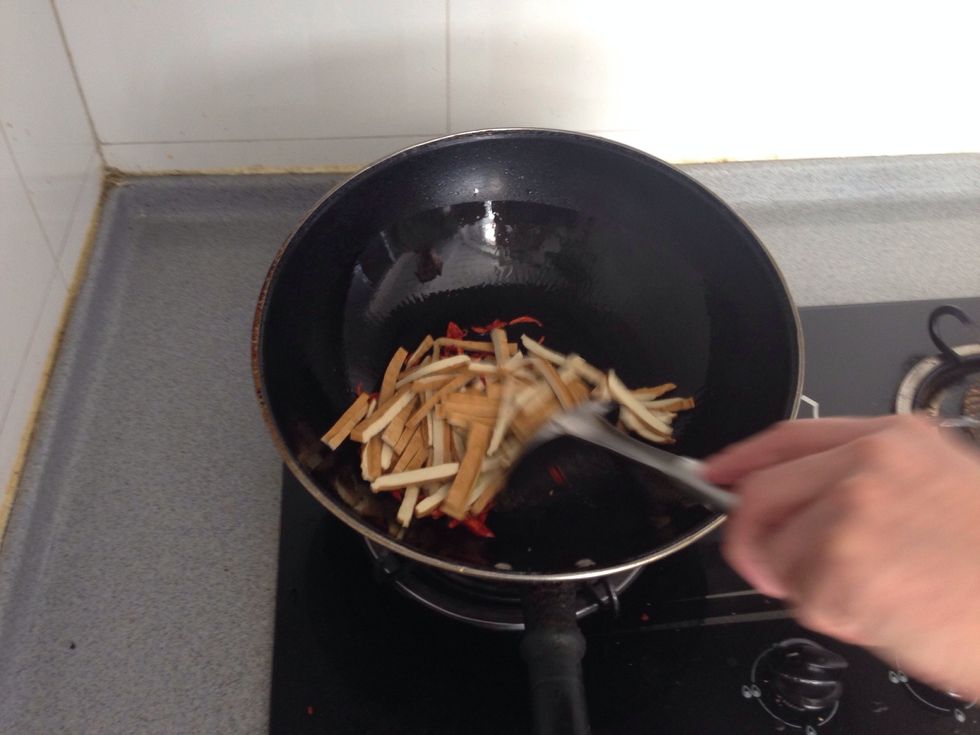 Add dried tofu.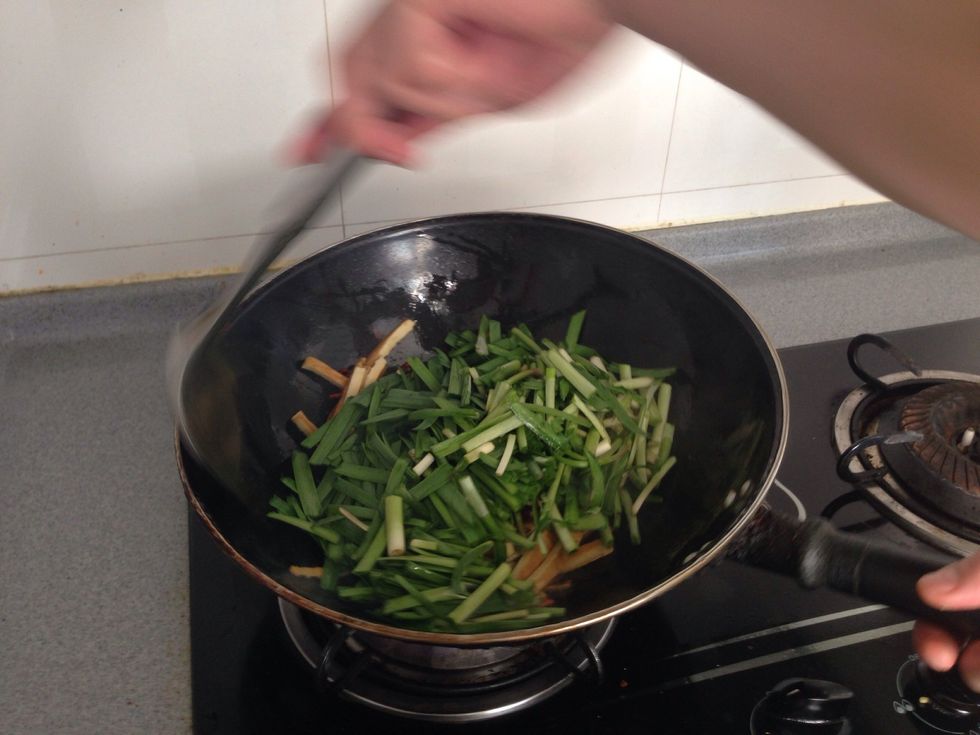 Add leeks and stir up.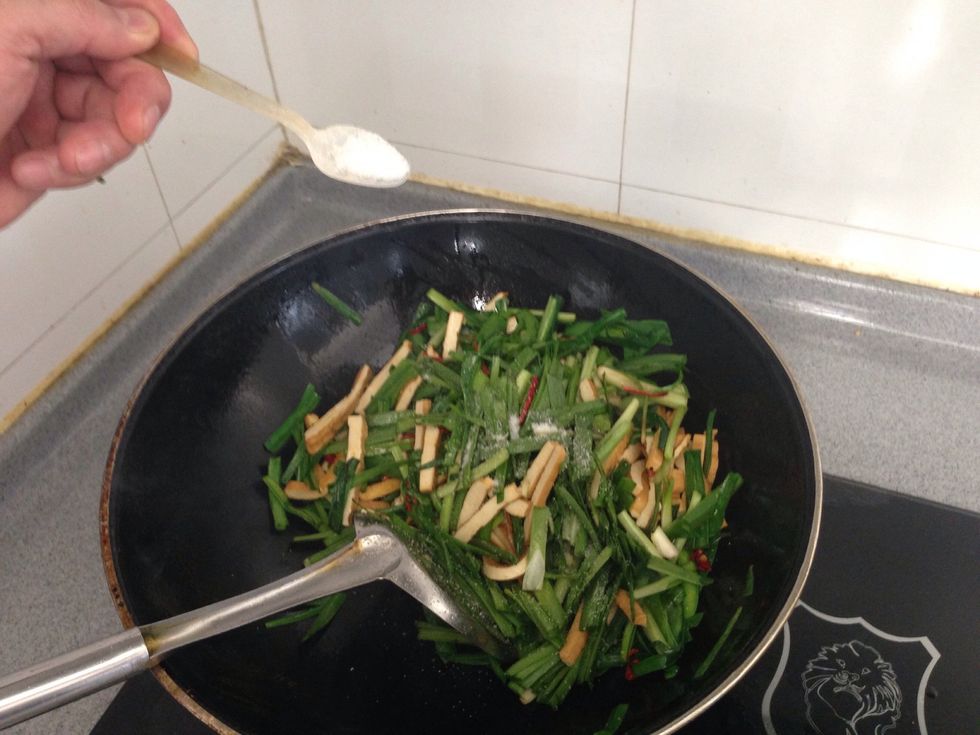 Add 1 spoon of salt and stir well to blend. Then take off flame.
Finish! Let's try it! Tasty~
leeks/chives
Dried tofu
Dry red pepper
Xiaojun Wang
I want to share tips of cooking Chinese food with everyone here! I love cooking for my wife and daughter everyday. So follow me, let's find a tasty world!