How to make sausages from scratch
Make your own sausages so you know what's in them Ask your butcher to order pig intestine for bigger sausages, ask for lamb intestine for smaller sausages.
179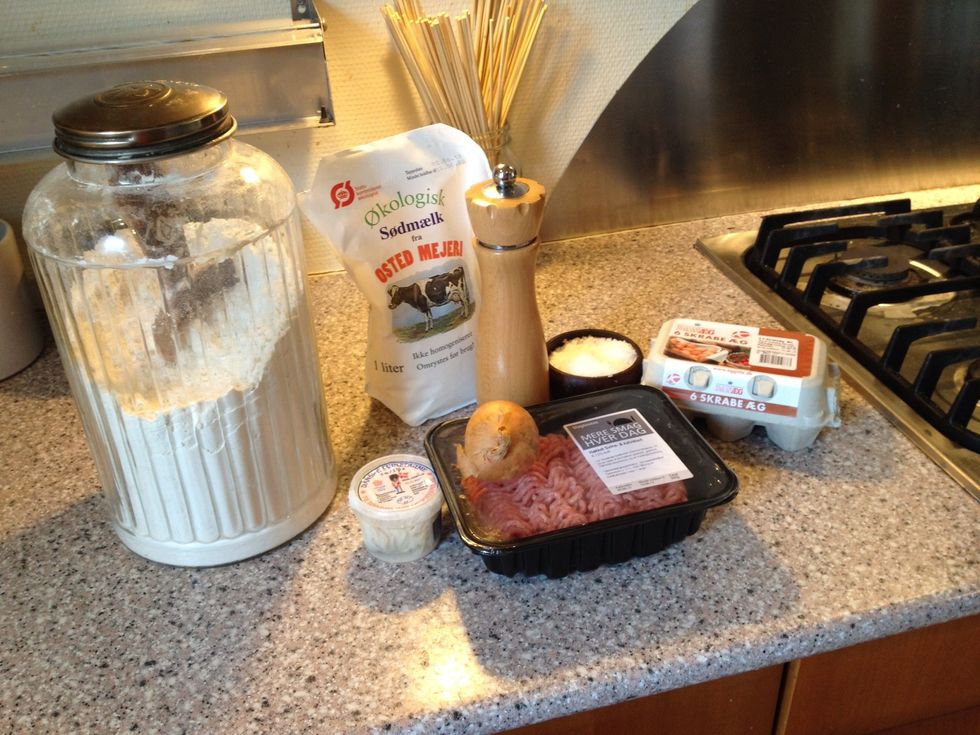 I have chosen minced pork for my sausages. You can use any mince you want, lamb,beef, chicken and so on.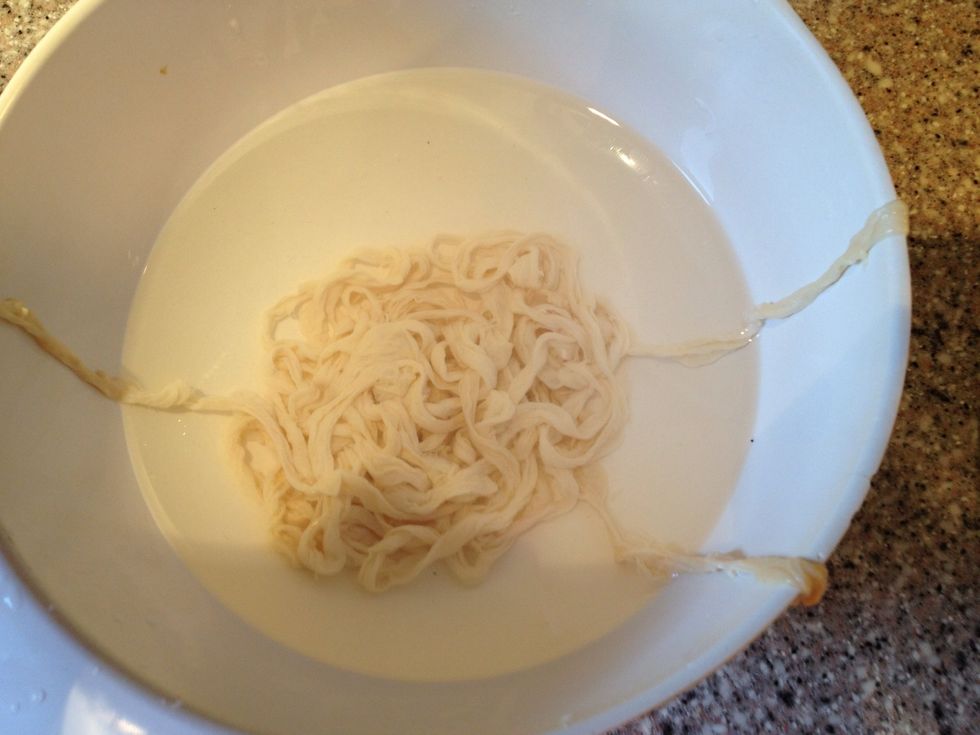 My intestines were salted so I rinsed the salt off by placing them in warm water. I have hung the end of the intestines over the side of the bowl to make it easier to find them.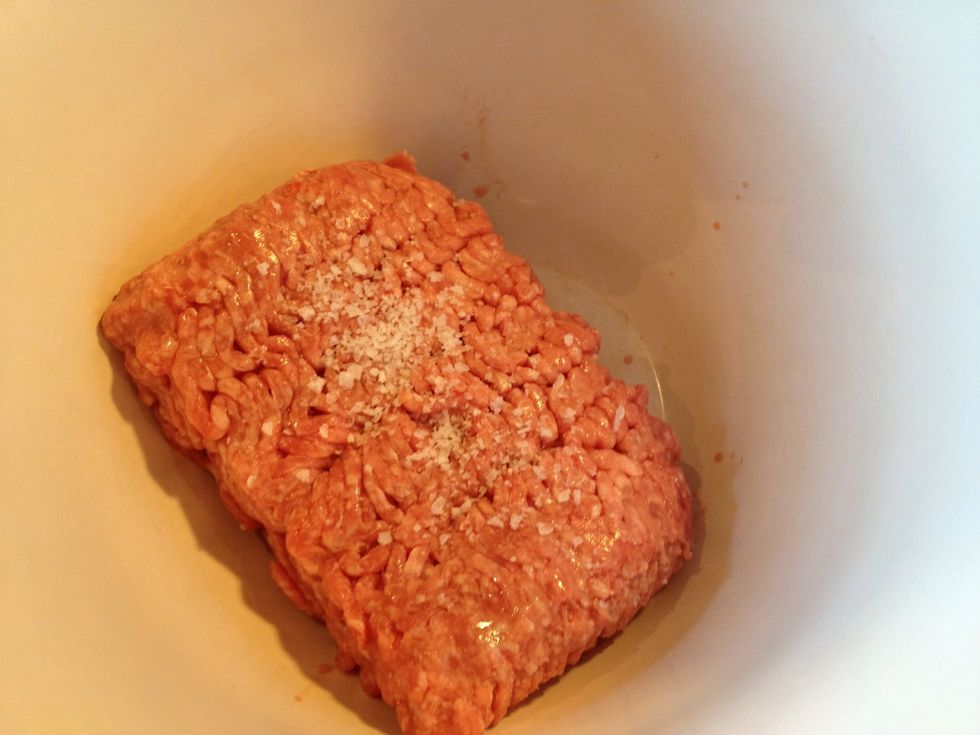 Add salt to your mince and knead the mince like it was a dough. You want the proteins in the mince to form chains to make the mince absorb more liquid.
It is not easy to see, but if you look closely you can see the chains I'm talking about. Tap the picture to get a closer look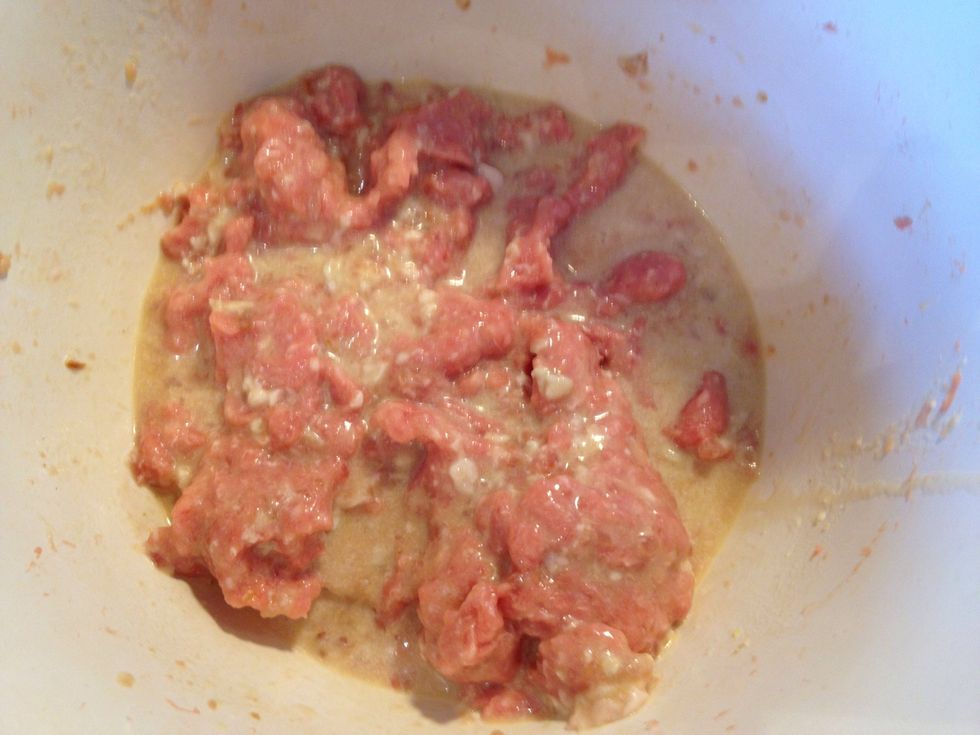 Whisk together the milk and eggs and mix it in the mince.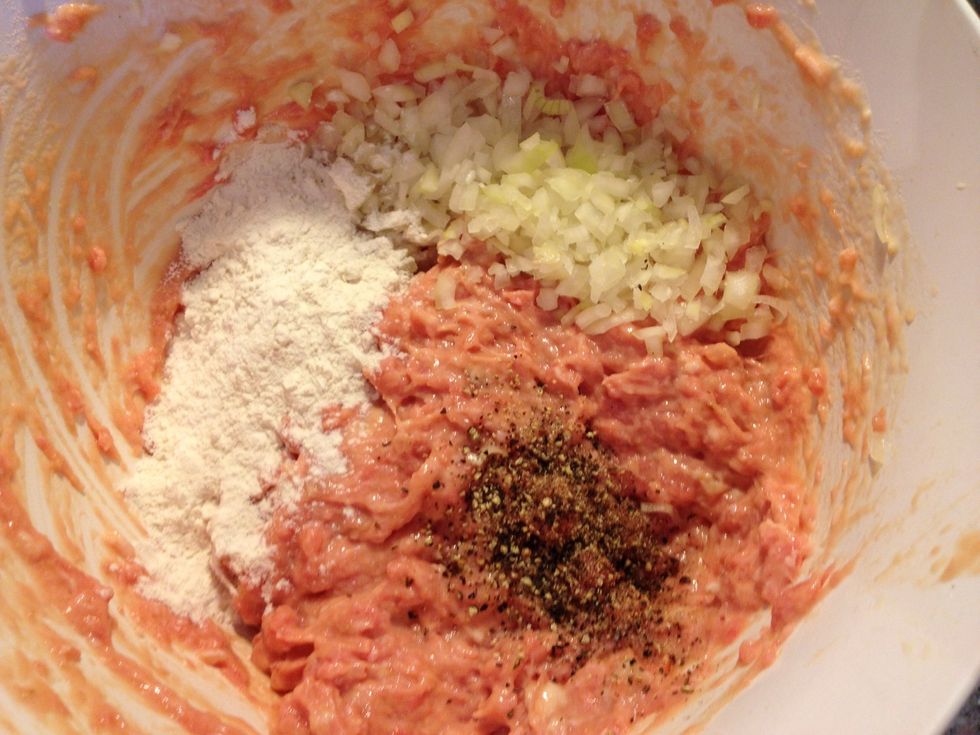 Add flour, finely chopped onions and pepper. You can add any spice you want, nutmeg, chilli, paprika and so on. You can also add herbs like thyme, sage, dill and so on.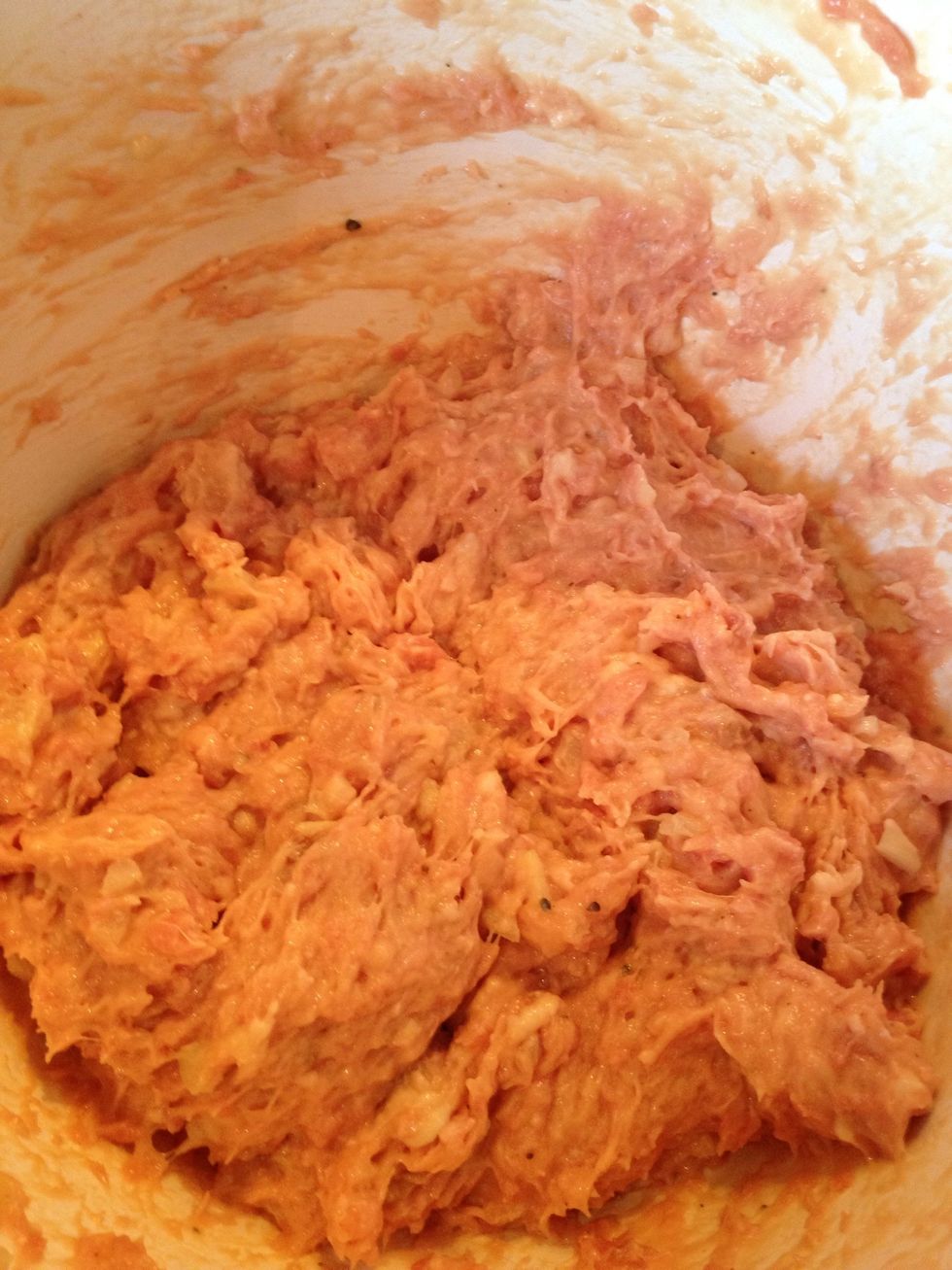 Here is your sausage meat ready to go in to the intestine.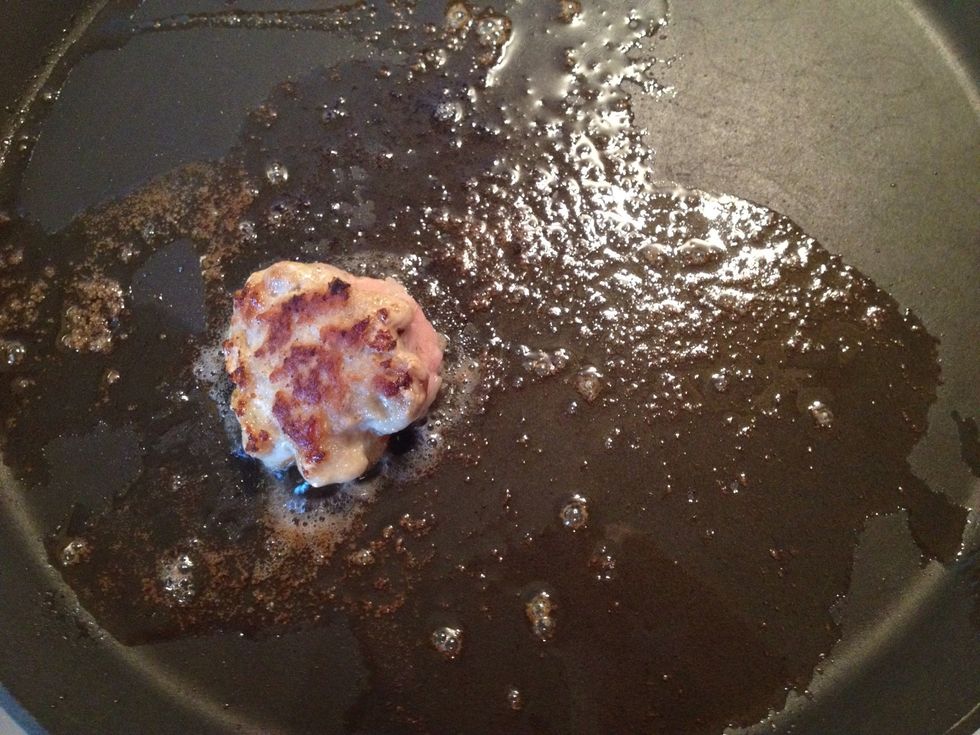 Fry a small meat ball to taste if you need more salt, pepper or other spices.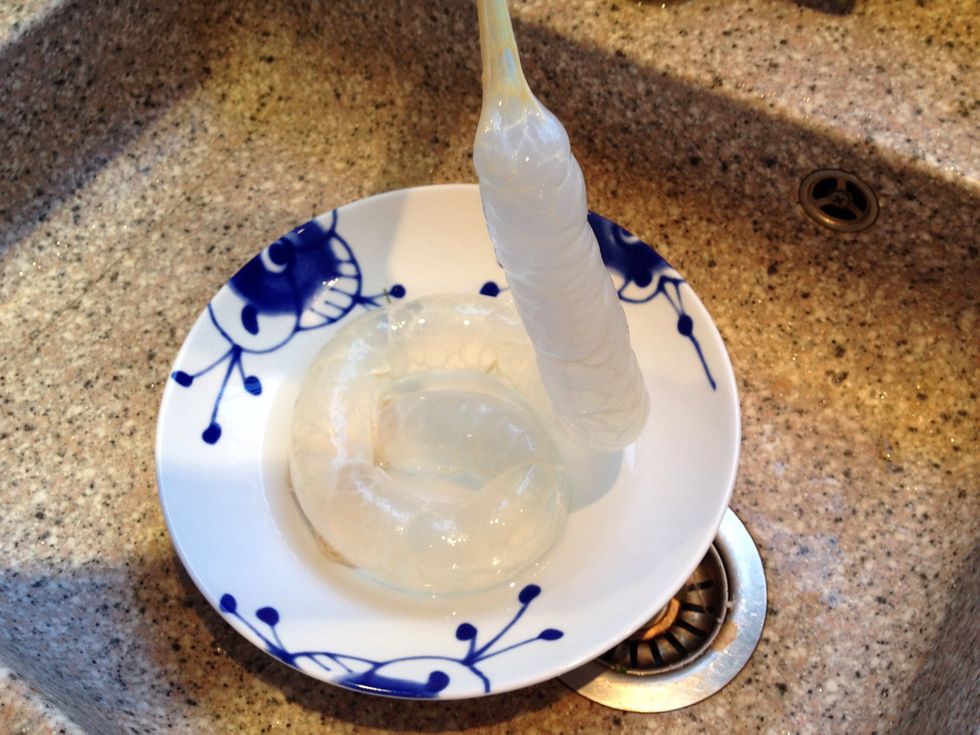 I poured water thru the intestine to see if there was a hole. As you can see there was not.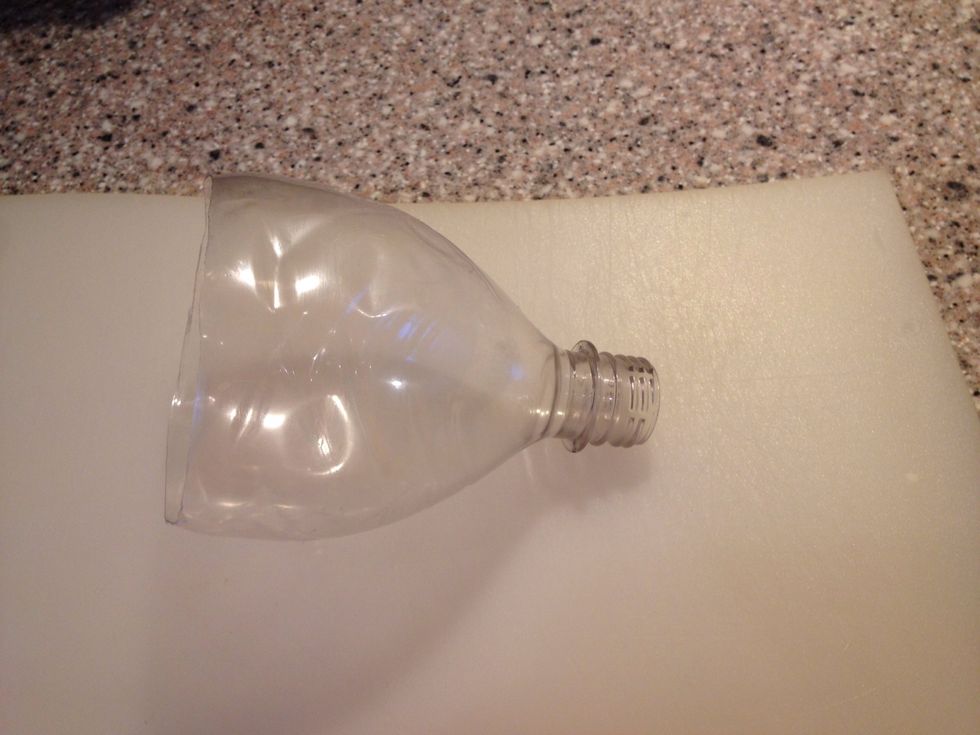 This is my sausage making devise. String the intestine onto the mouth of the bottle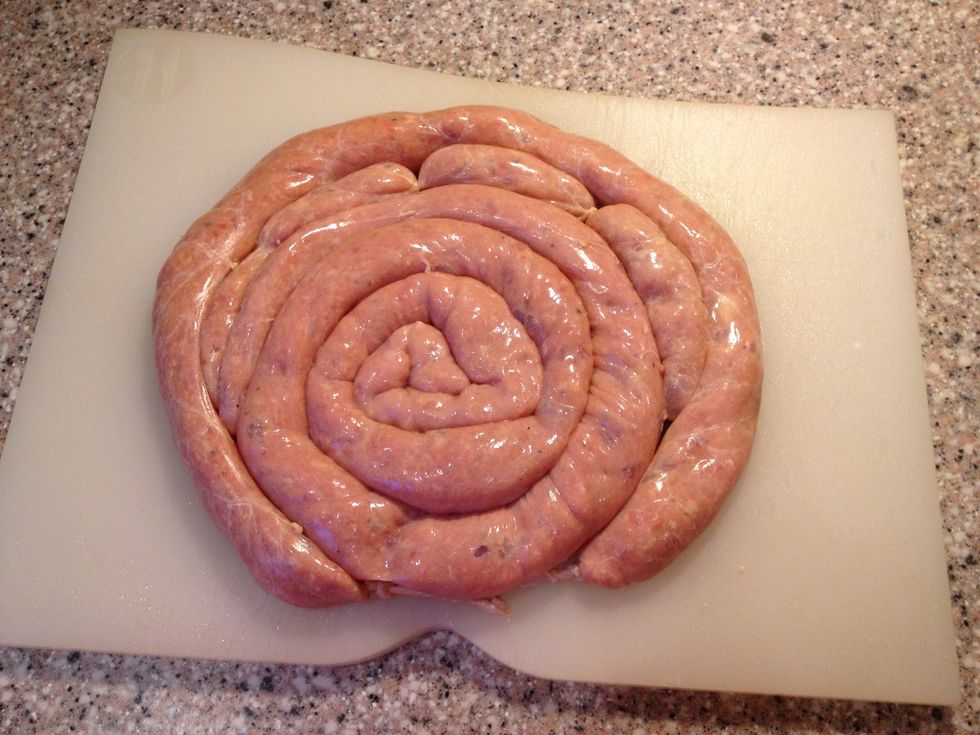 This is the amount of sausages you will get out of 500 g minced meat.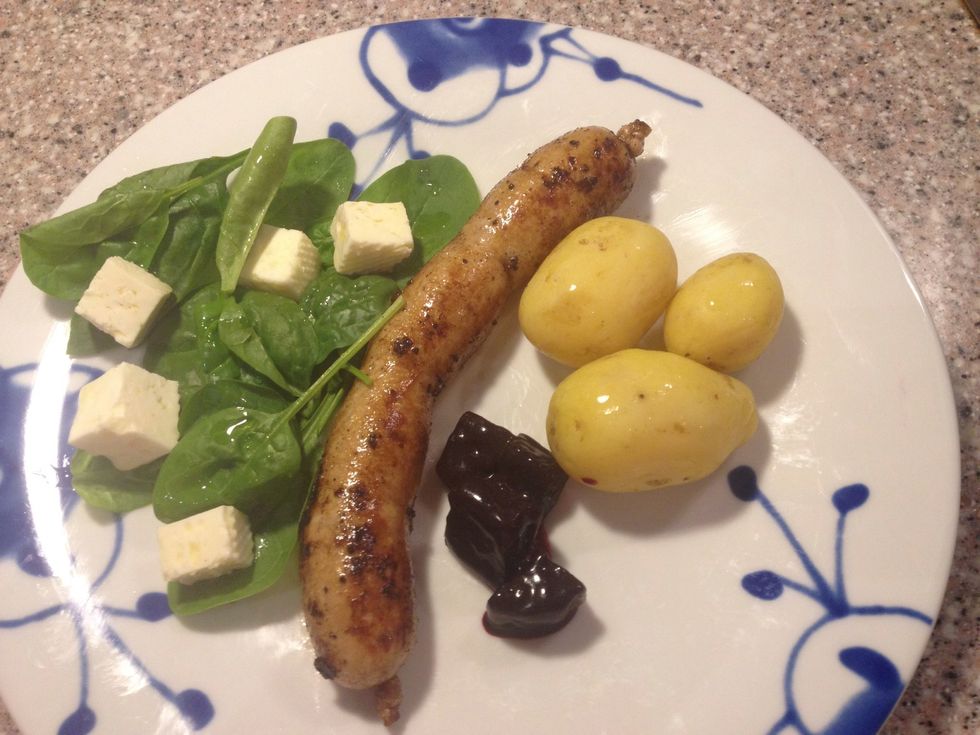 Now you know what's in your sausages
500.0g Minced pork
200.0ml Milk may be more
1.0 Onions
2.0 Eggs
2.0Tbsp Flour
Salt and pepper to taste