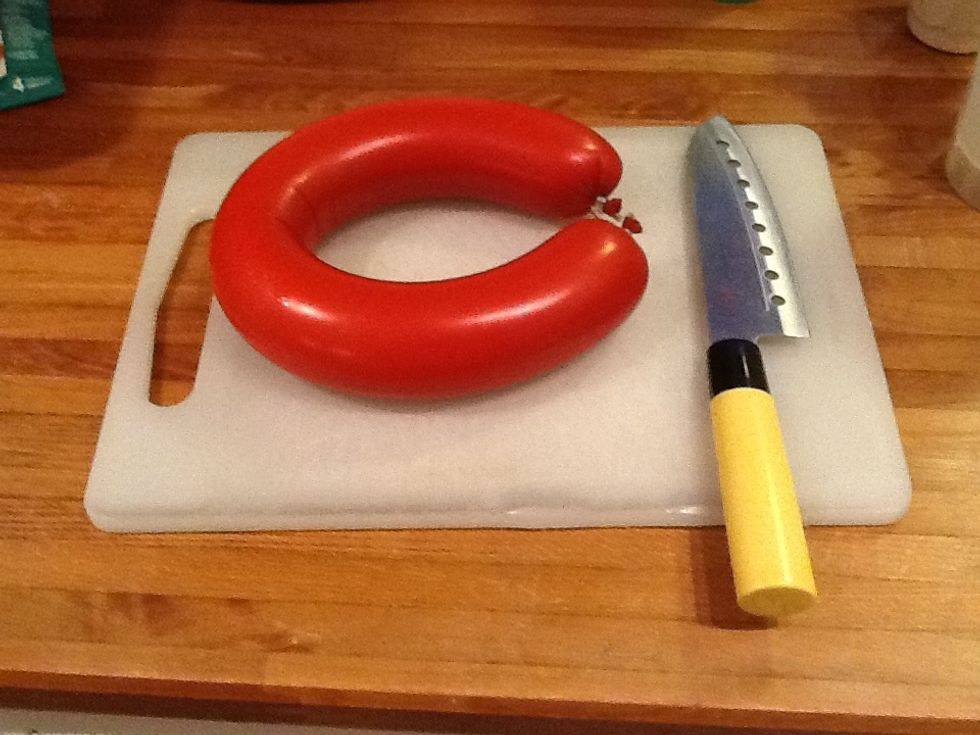 You first need a knife and a big sausage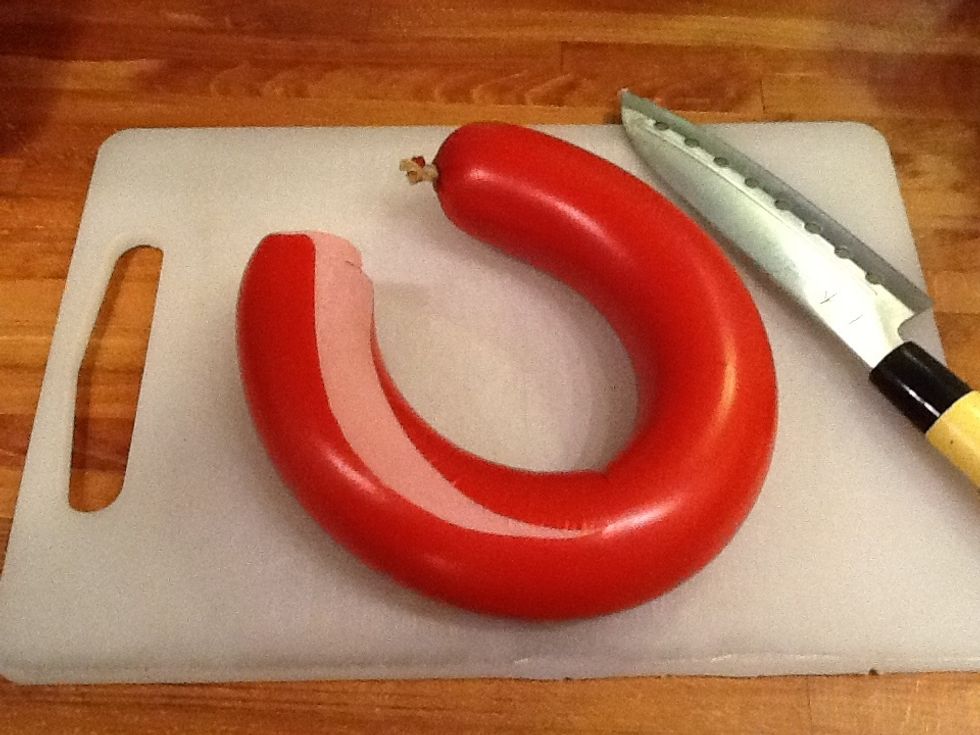 First you take of the skin from the sausage.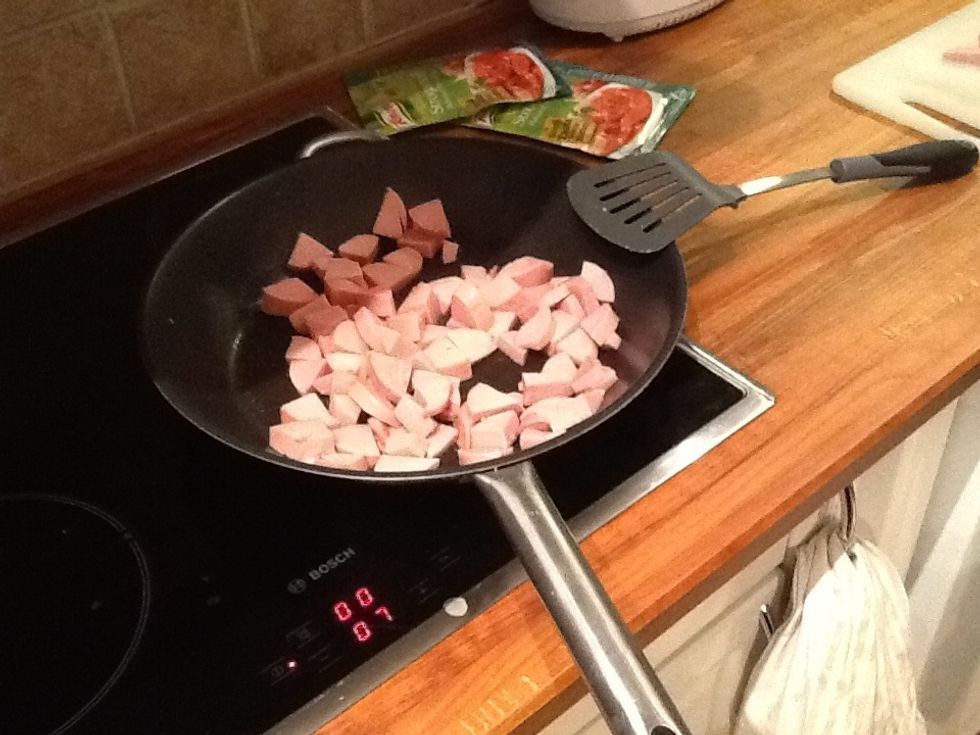 Fry the sausage until it's golden brown.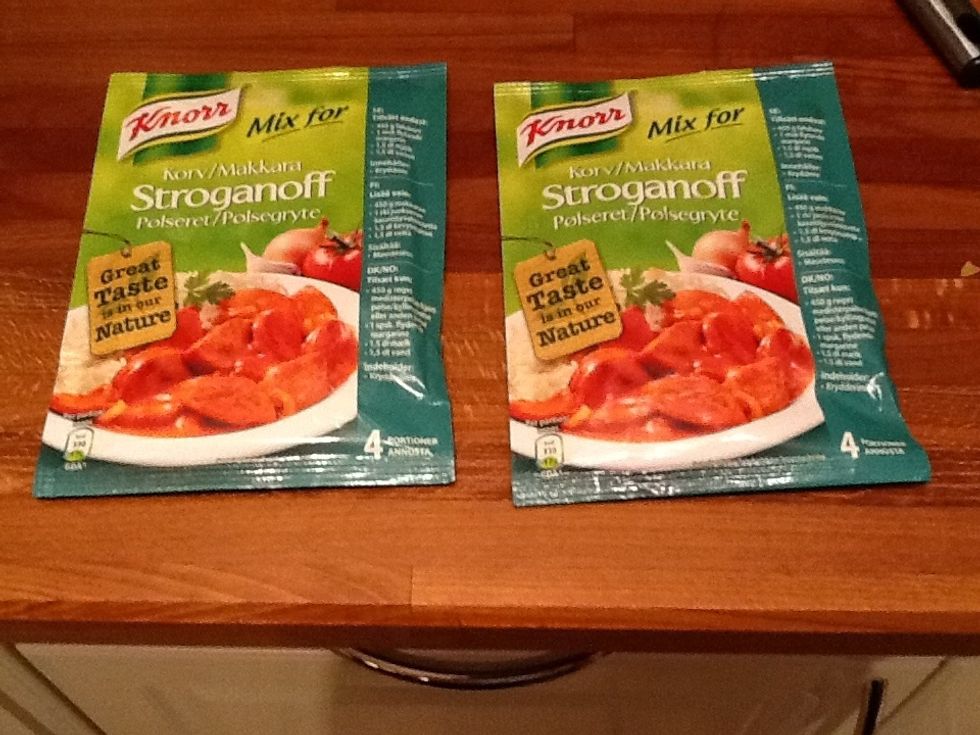 Use two of these
Add 3 deciliter water and 3 deciliter milk. Then add the two stroganoff mix.
Let it boil on low temperature for a couple of minutes.
The creator of this guide has not included ingredients