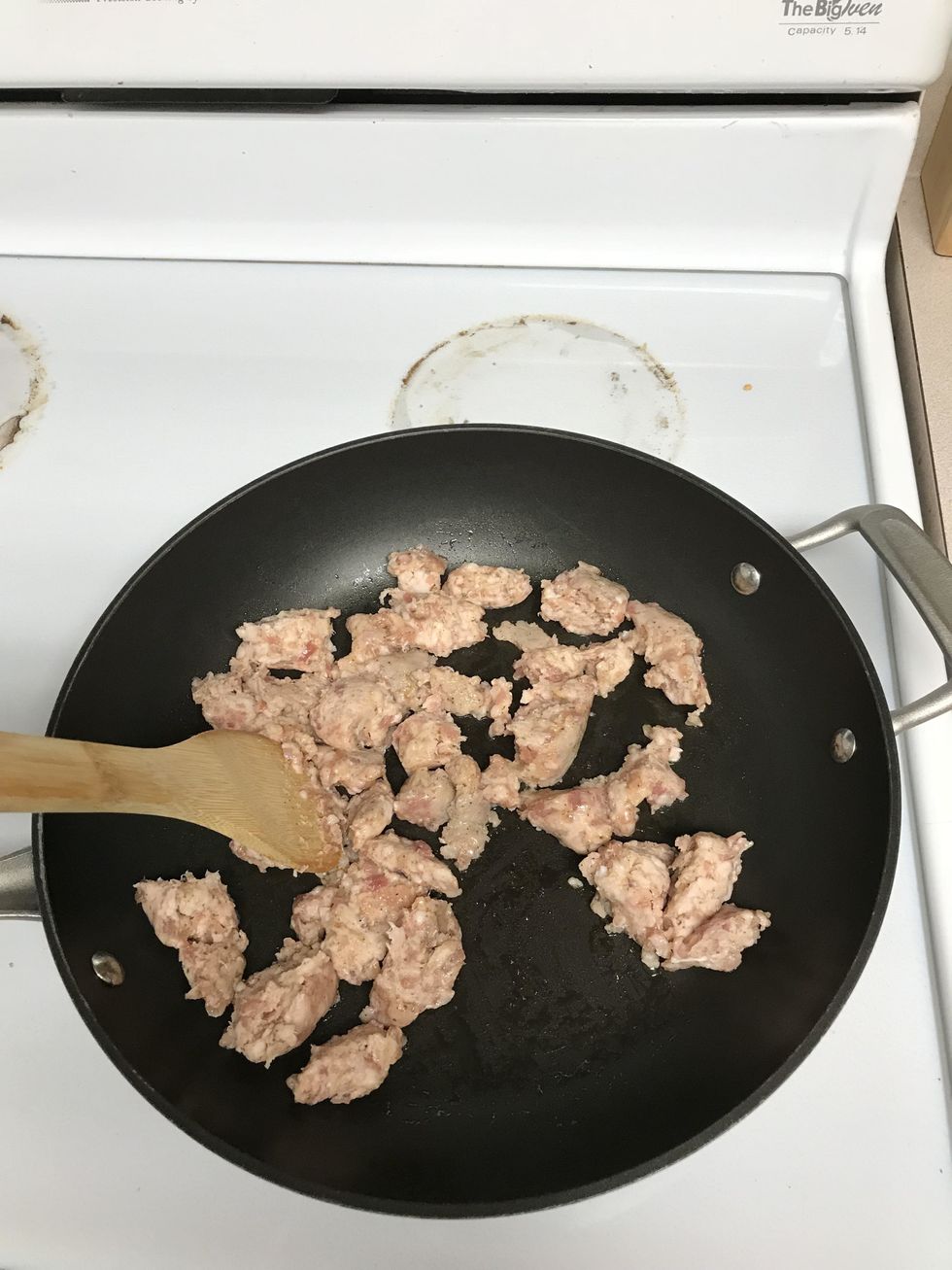 Heat a large skillet over medium heat. Add the sausage and cook, stirring often to crumble, until cooked through. Do not drain (I decided to drain half, and it was still too much grease, beware!)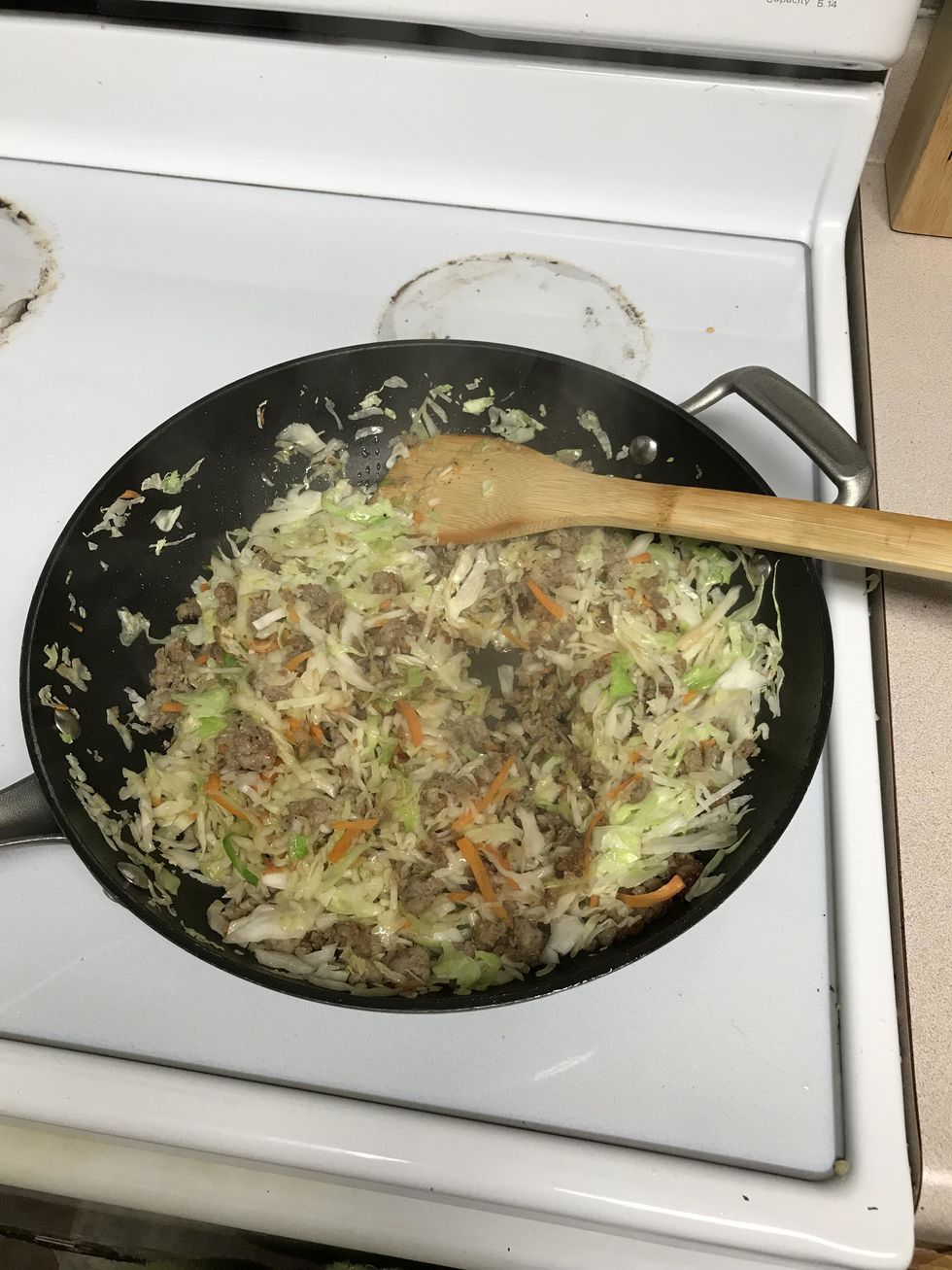 Add the coleslaw mix, garlic, ginger, and teriyaki sauce to the skillet with the sausage. Cook for 3-4 minutes or until cabbage has softened a bit.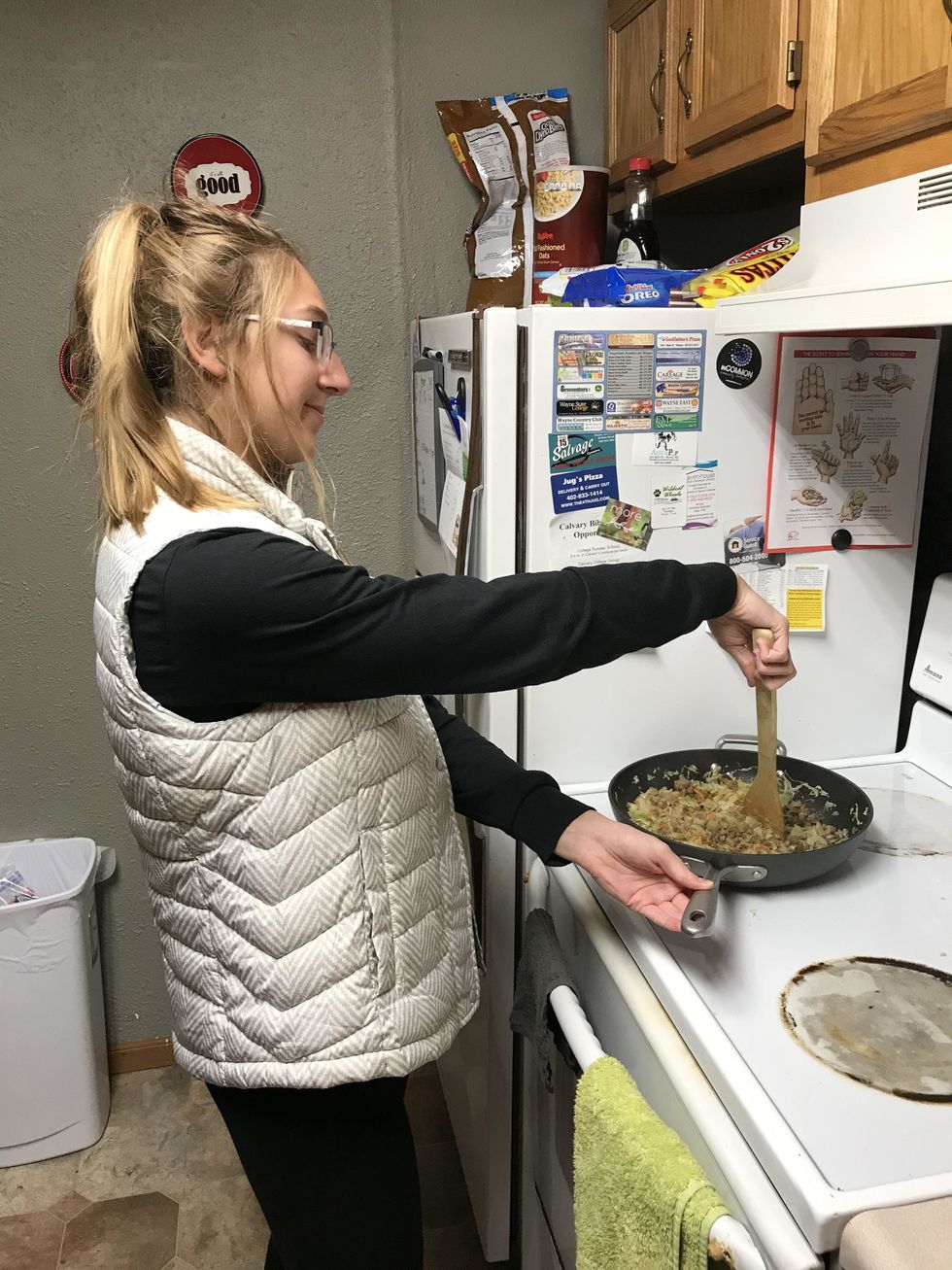 This is me stirring right before serving. Again a super easy dish and a great dinner for me and a friend, always nice to eat with people!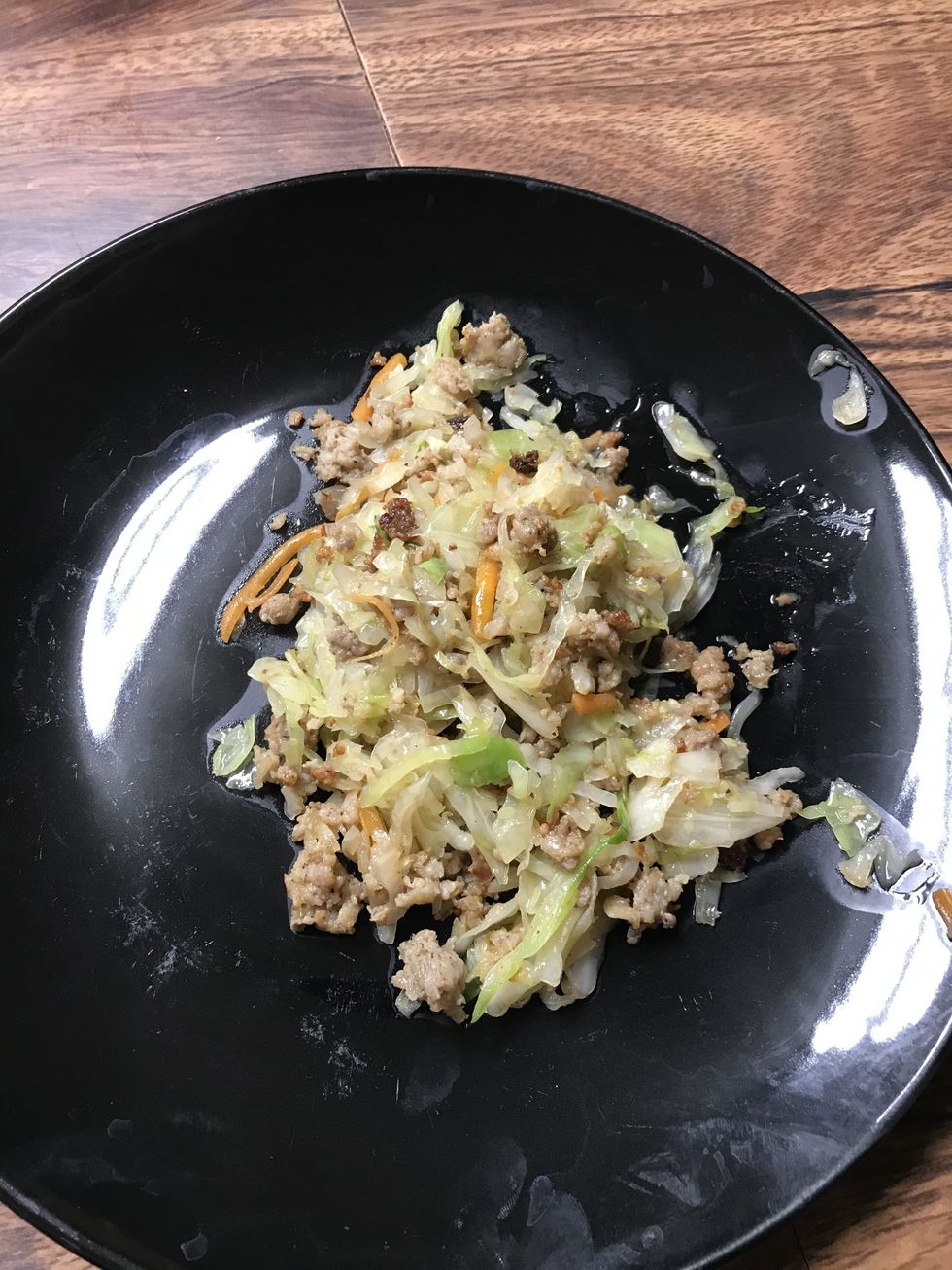 The final product. I HIGHLY suggest draining all of the grease because even draining half was TOO MUCH! Still good and will make again for sure.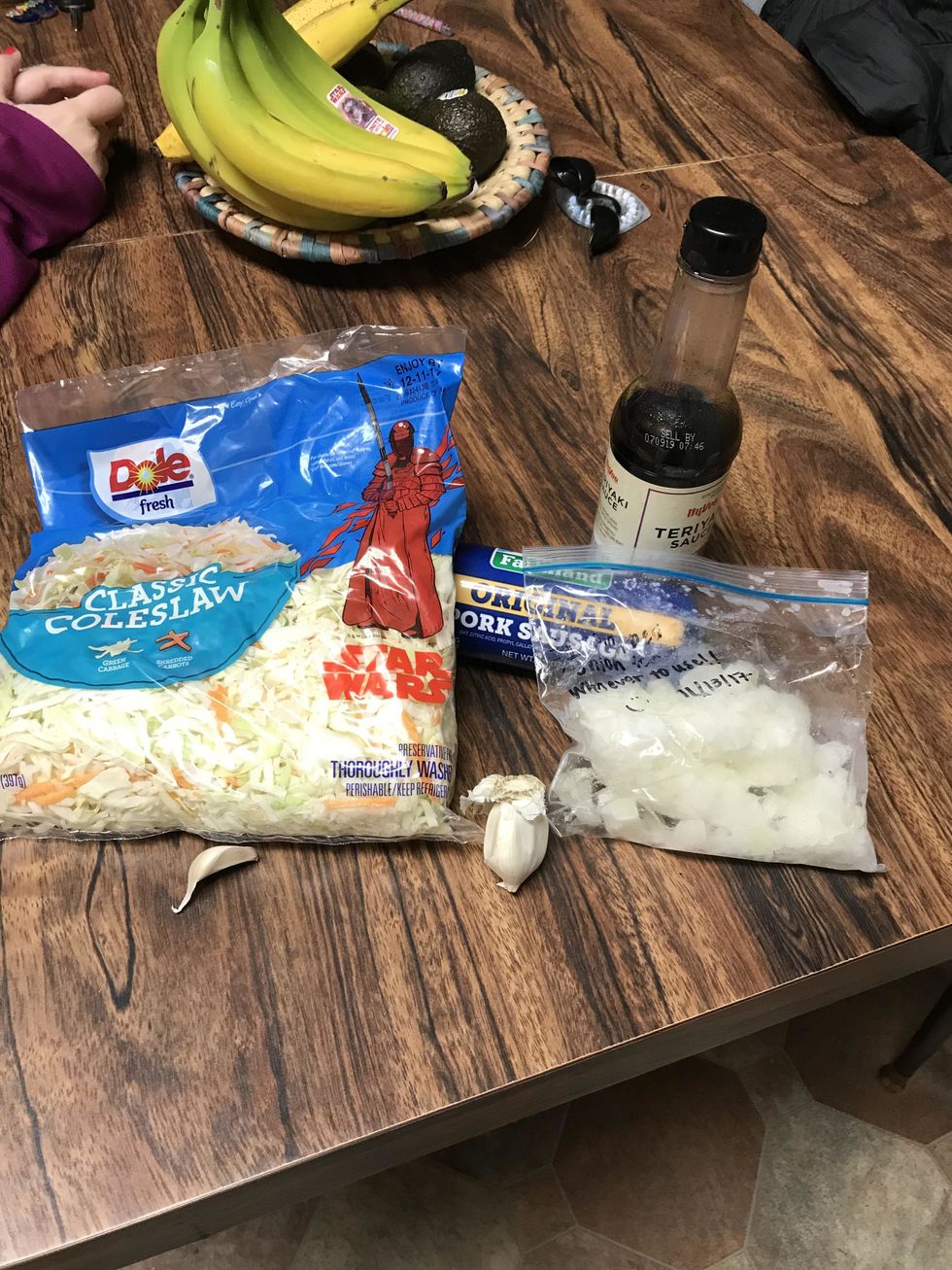 The ingredients I used.
1.0lb Pork Sausage
6.0c Coleslaw Mix
4.0 Cloves Garlic, minced
1.0Tbsp Ginger
1.0Tbsp Teriyaki Sauce
1.0Tbsp Sesame Oil