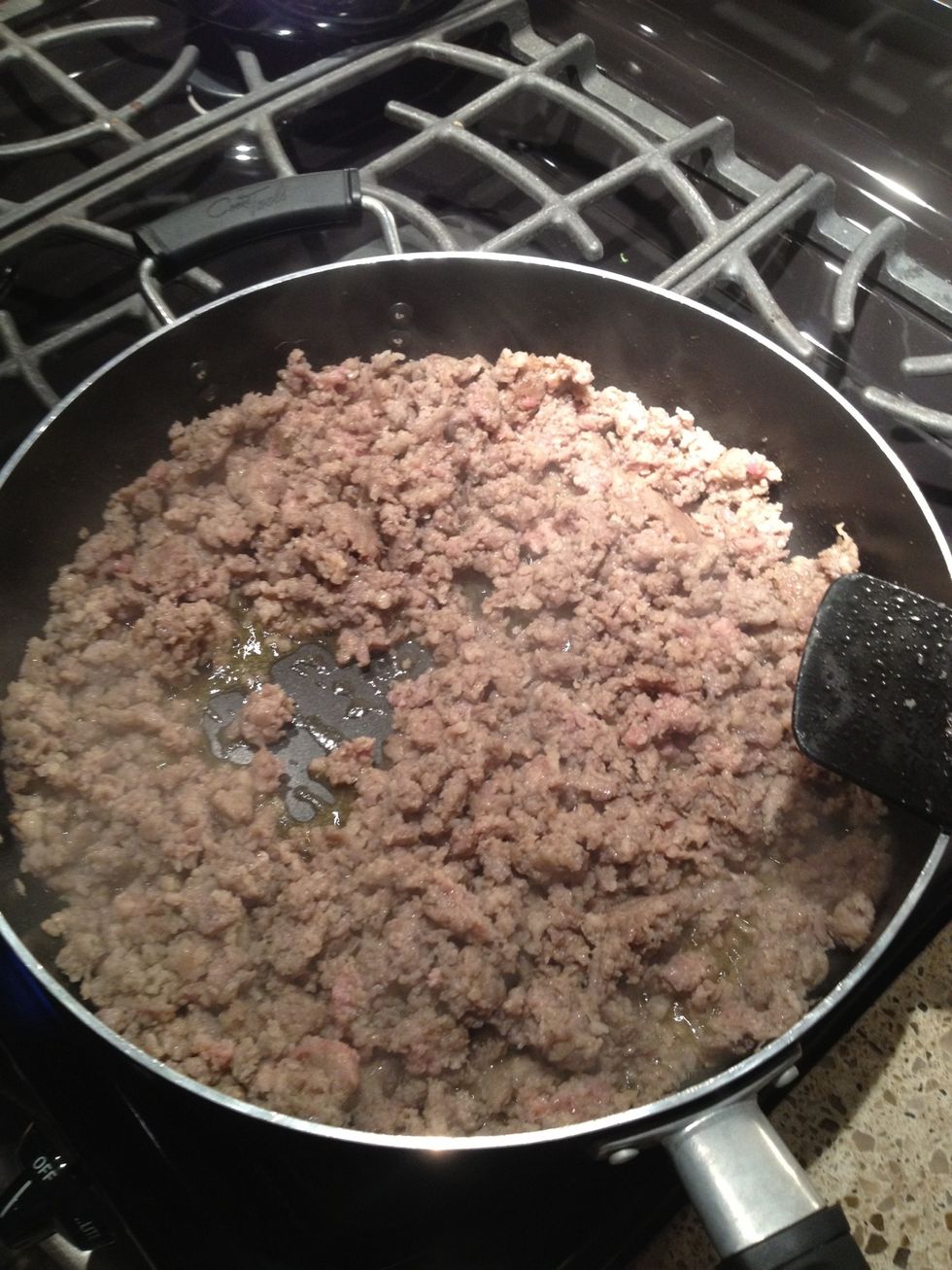 Brown the sausage in a skillet crumbling as you go.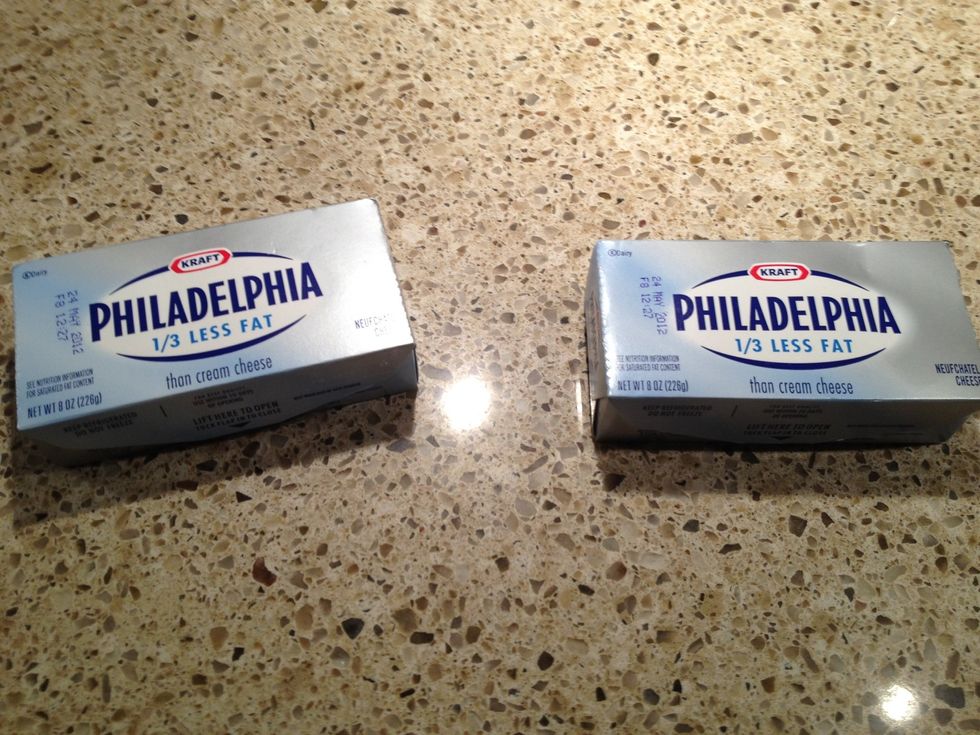 While the sausage is browning, take out your cream cheese.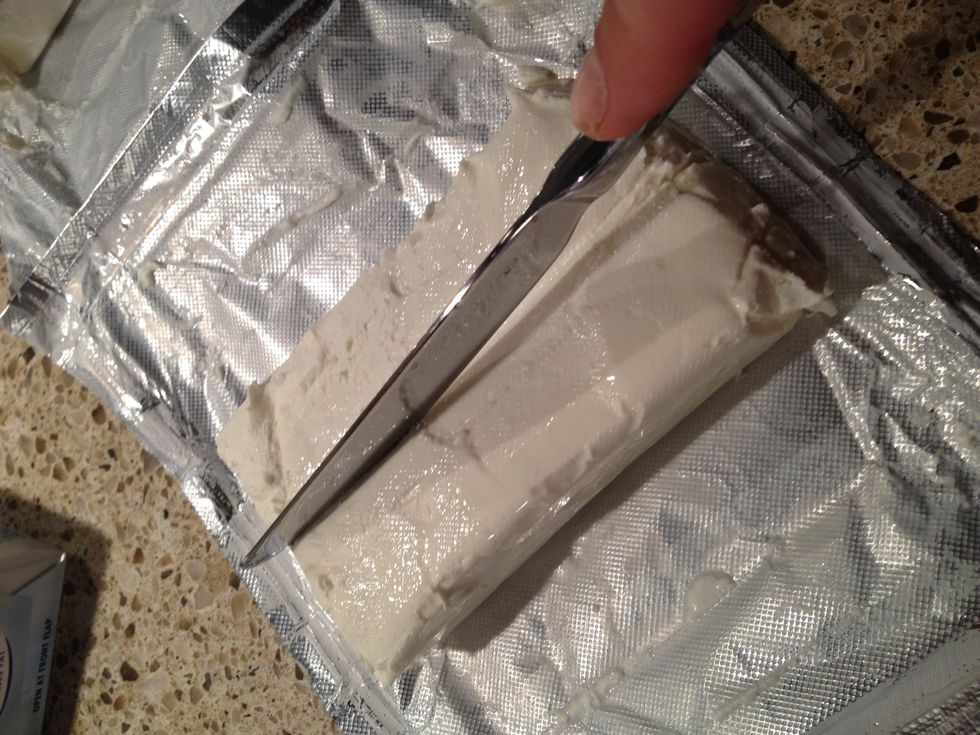 Let's cube it! Slice the block down the middle.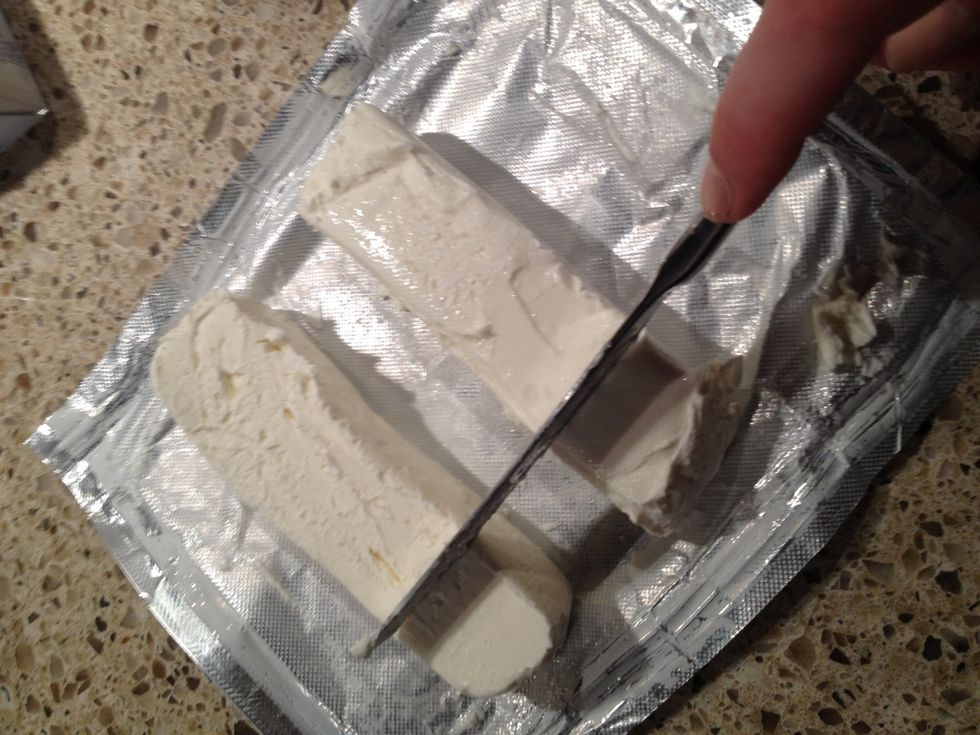 Now quarter it down the sides.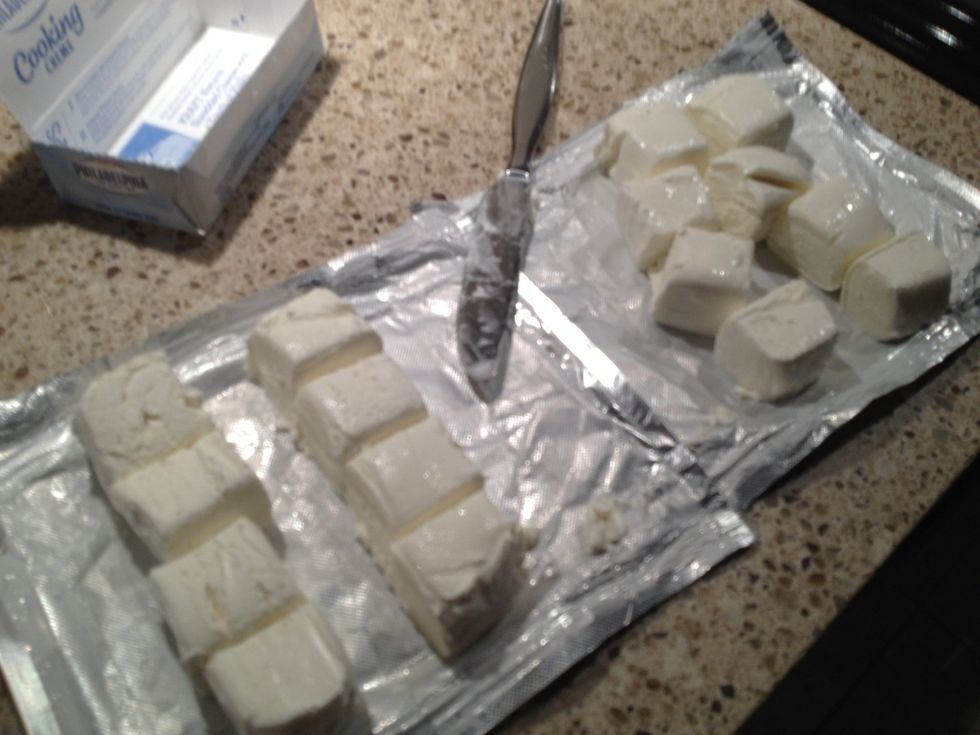 This will make for quicker melting.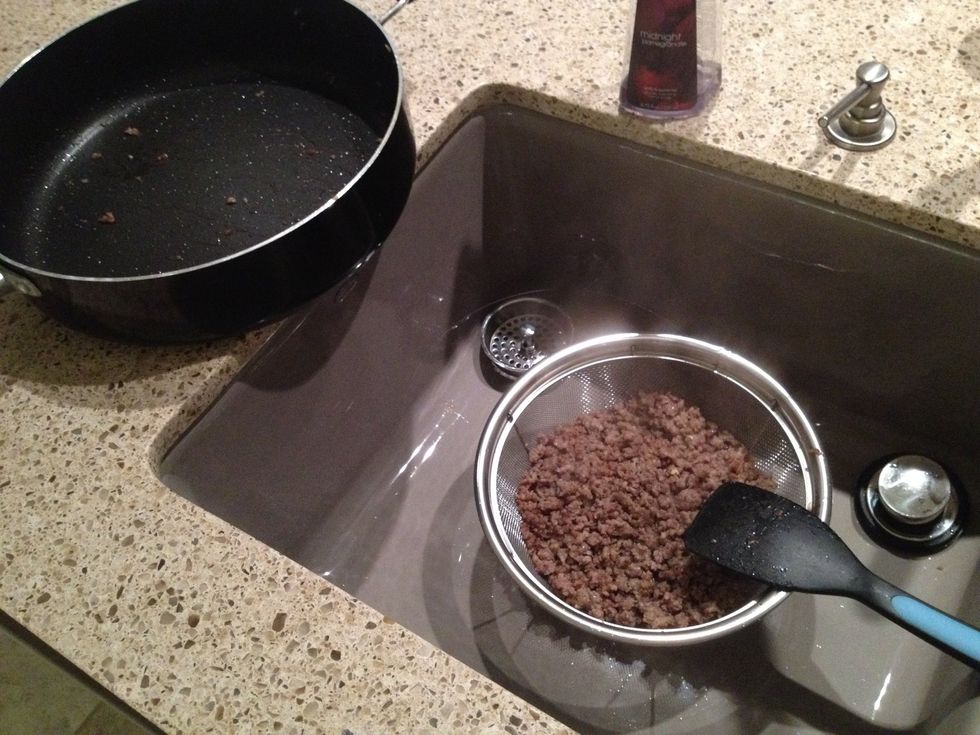 When the sausage has browned thoroughly, drain off any excess grease.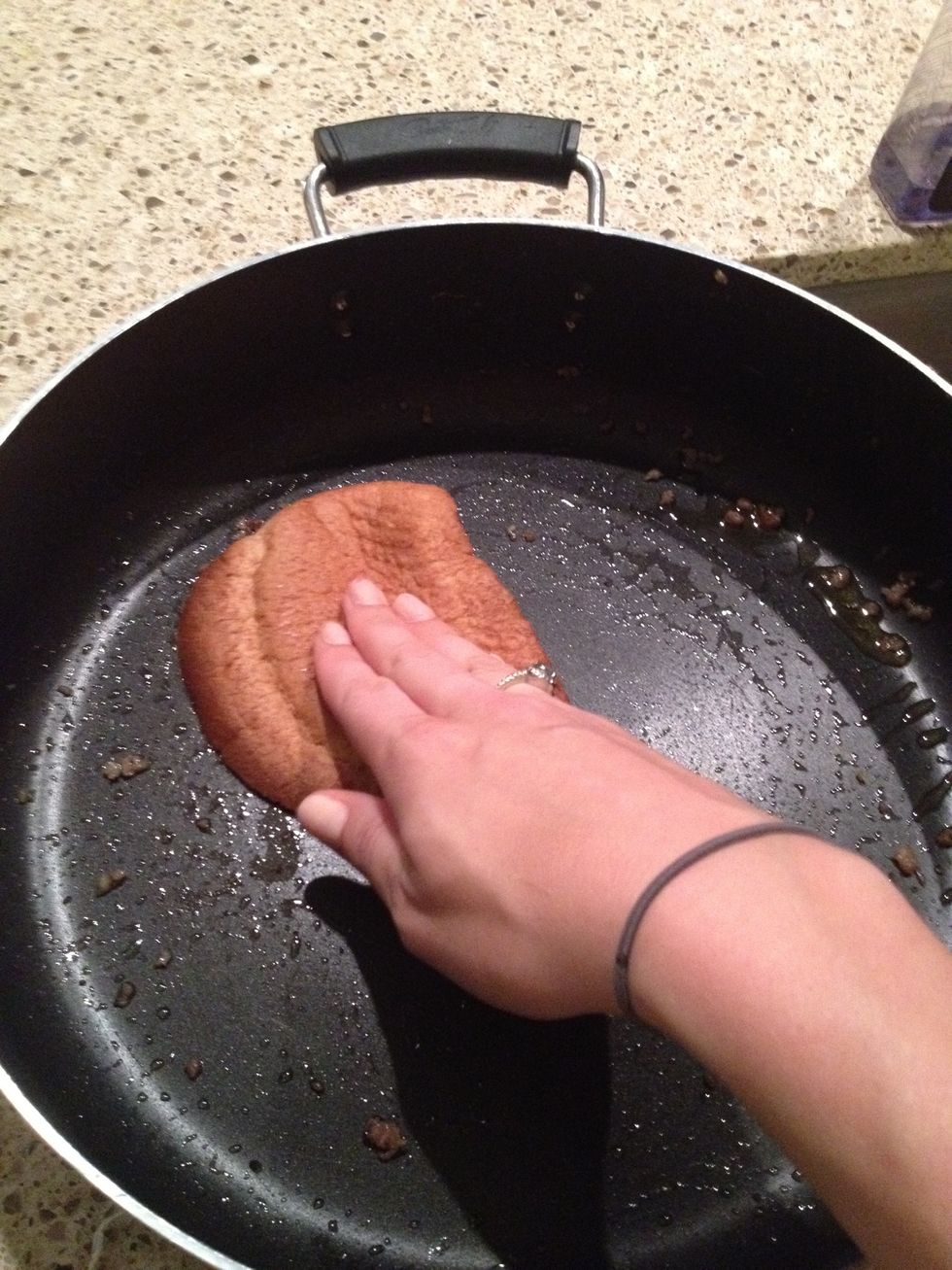 I always use the nubs of a loaf of bread to soak up any grease left in the skillet. Super absorbent and a treat for my puppies later!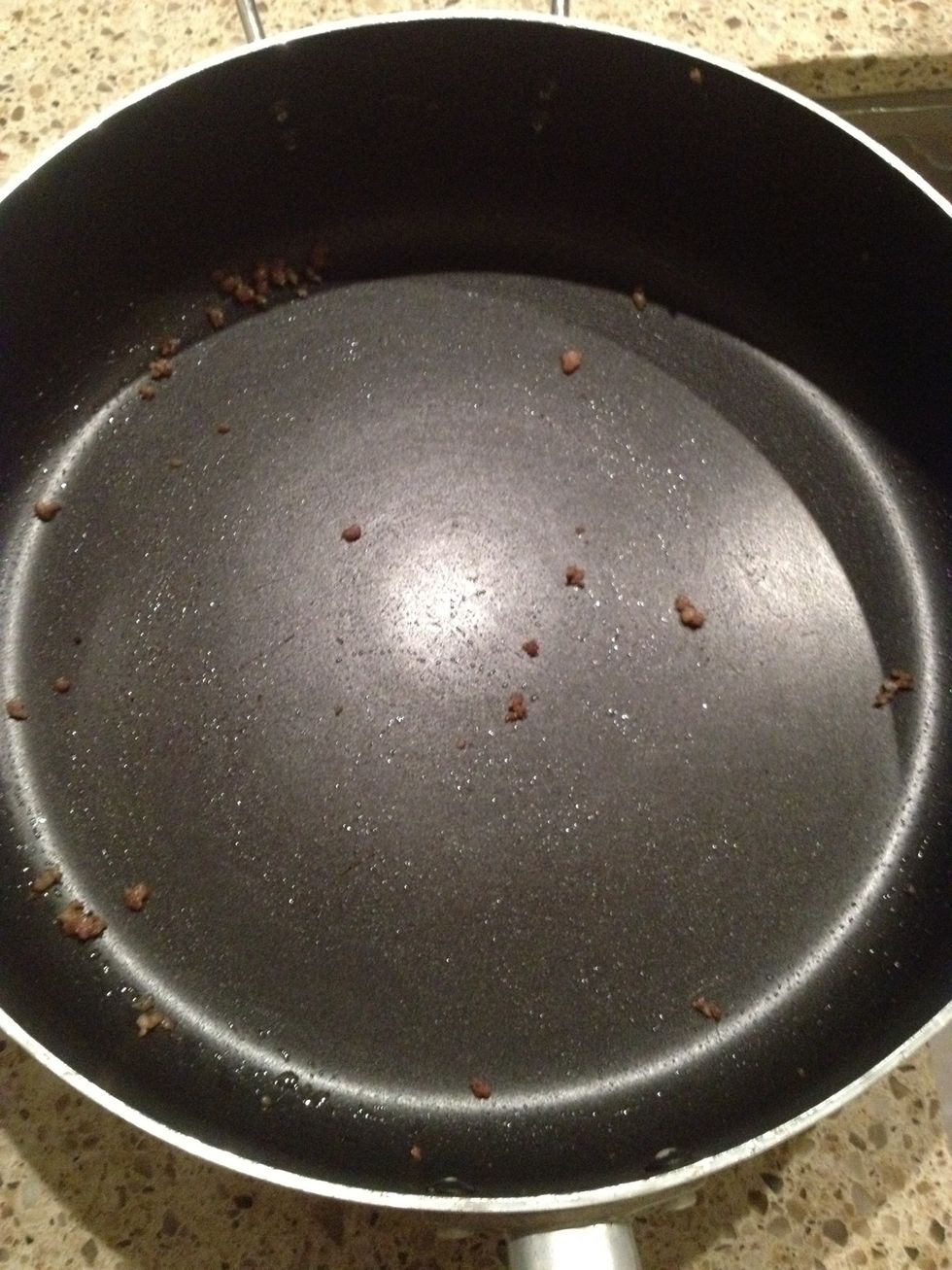 Much better!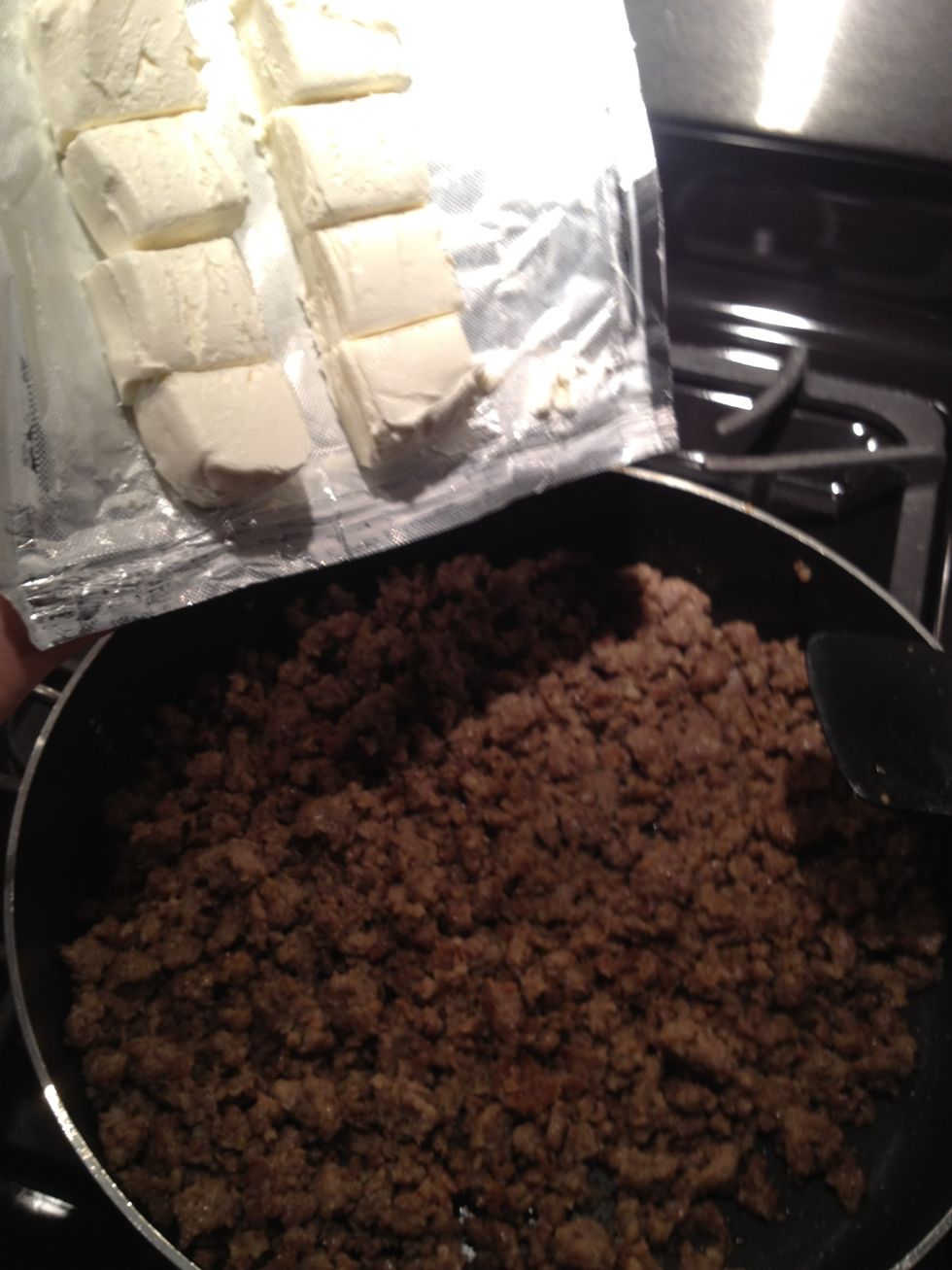 Add sausage and cream cheese back to skillet and put over medium low heat.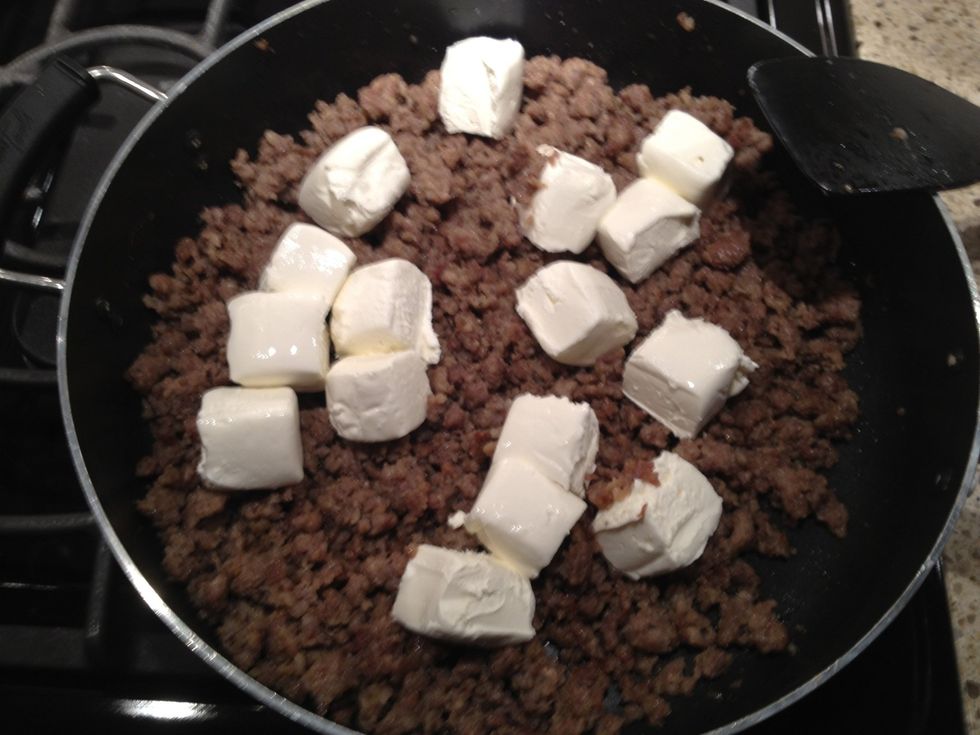 Like so...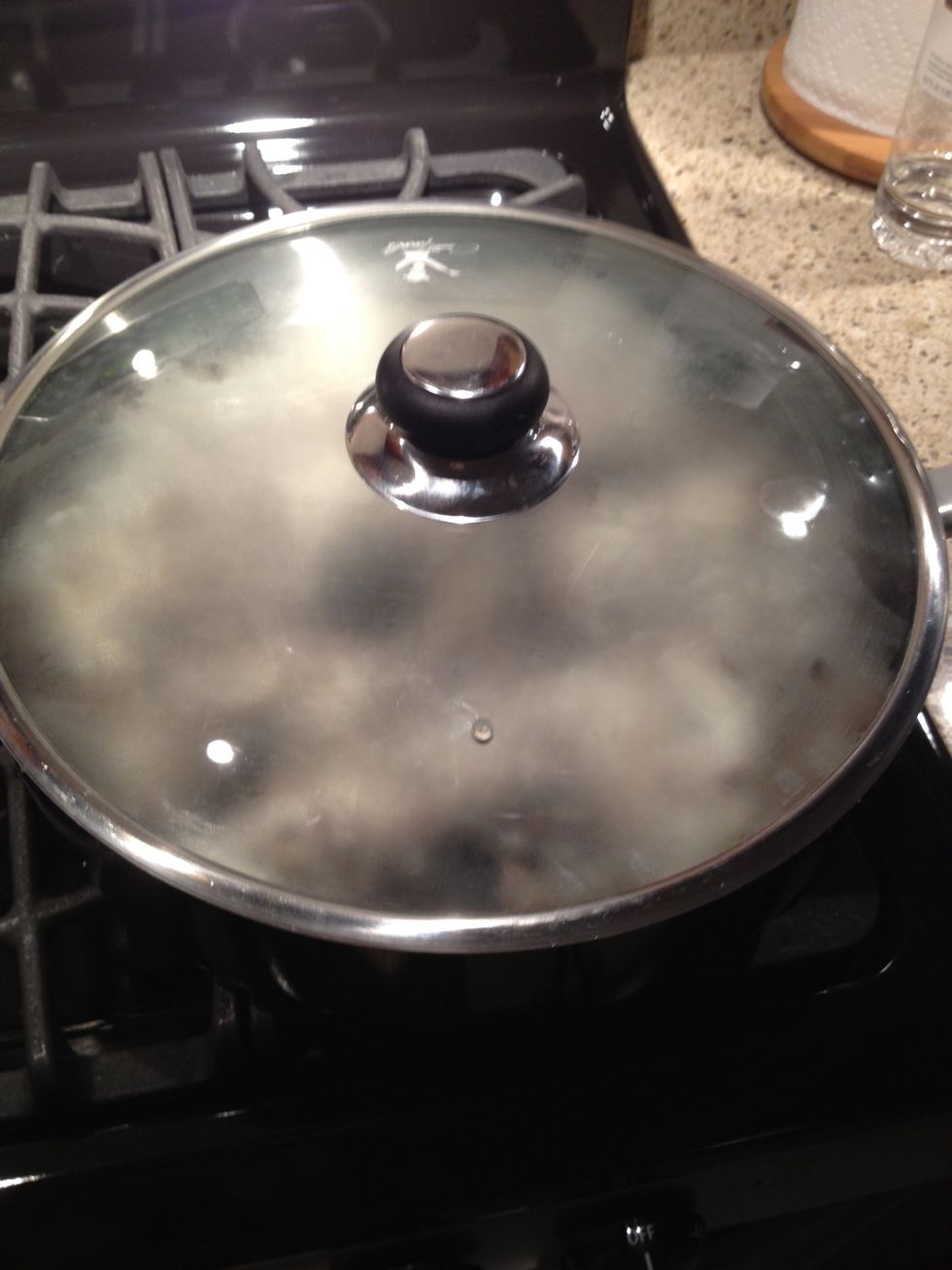 Top it off to expedite the melting process. Open and stir occasionally to check progress.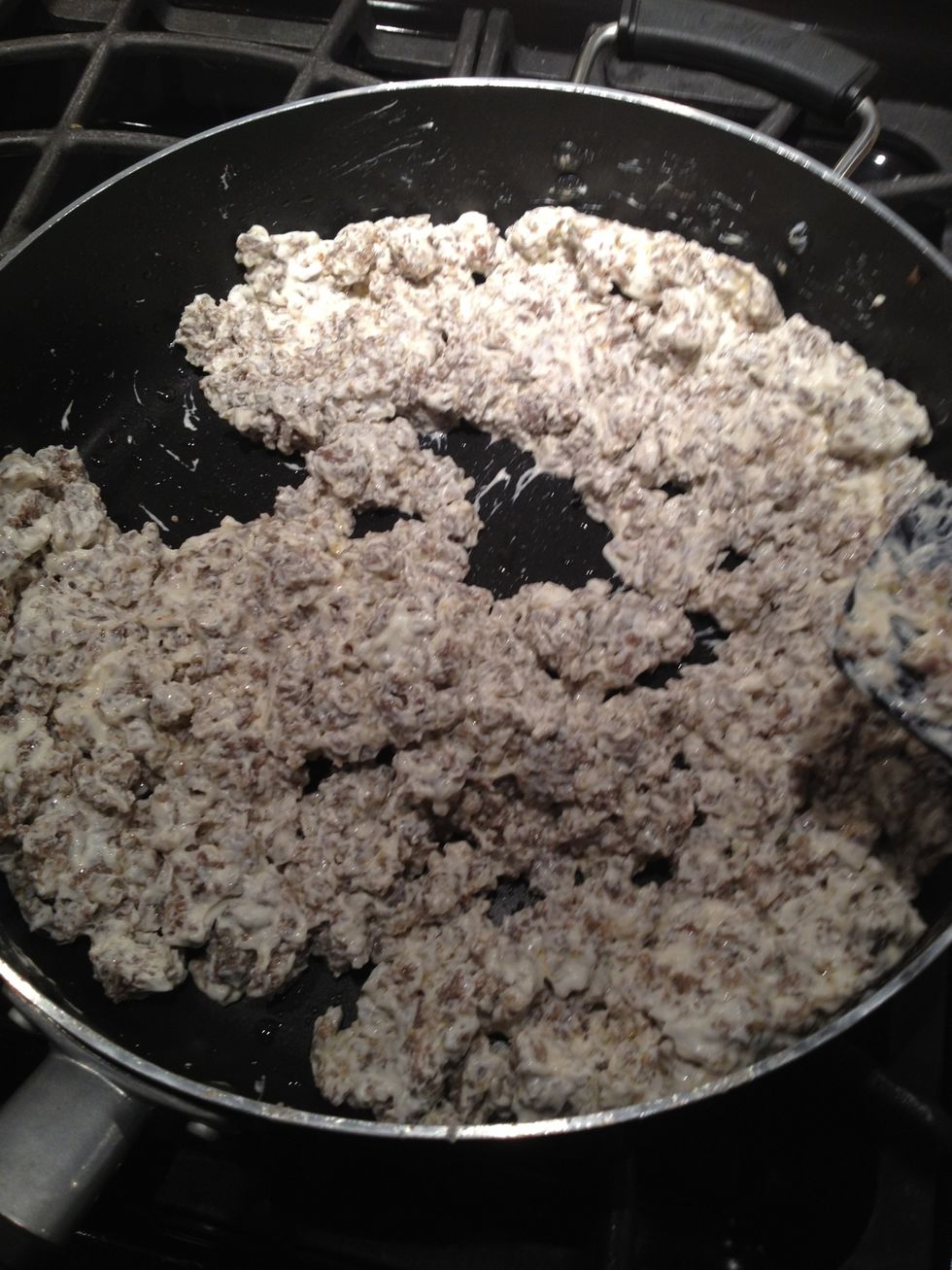 Now we are cooking. Feel free to stop here, add a can of Rotel, and enjoy with corn chips. But for this recipe, we have more to do!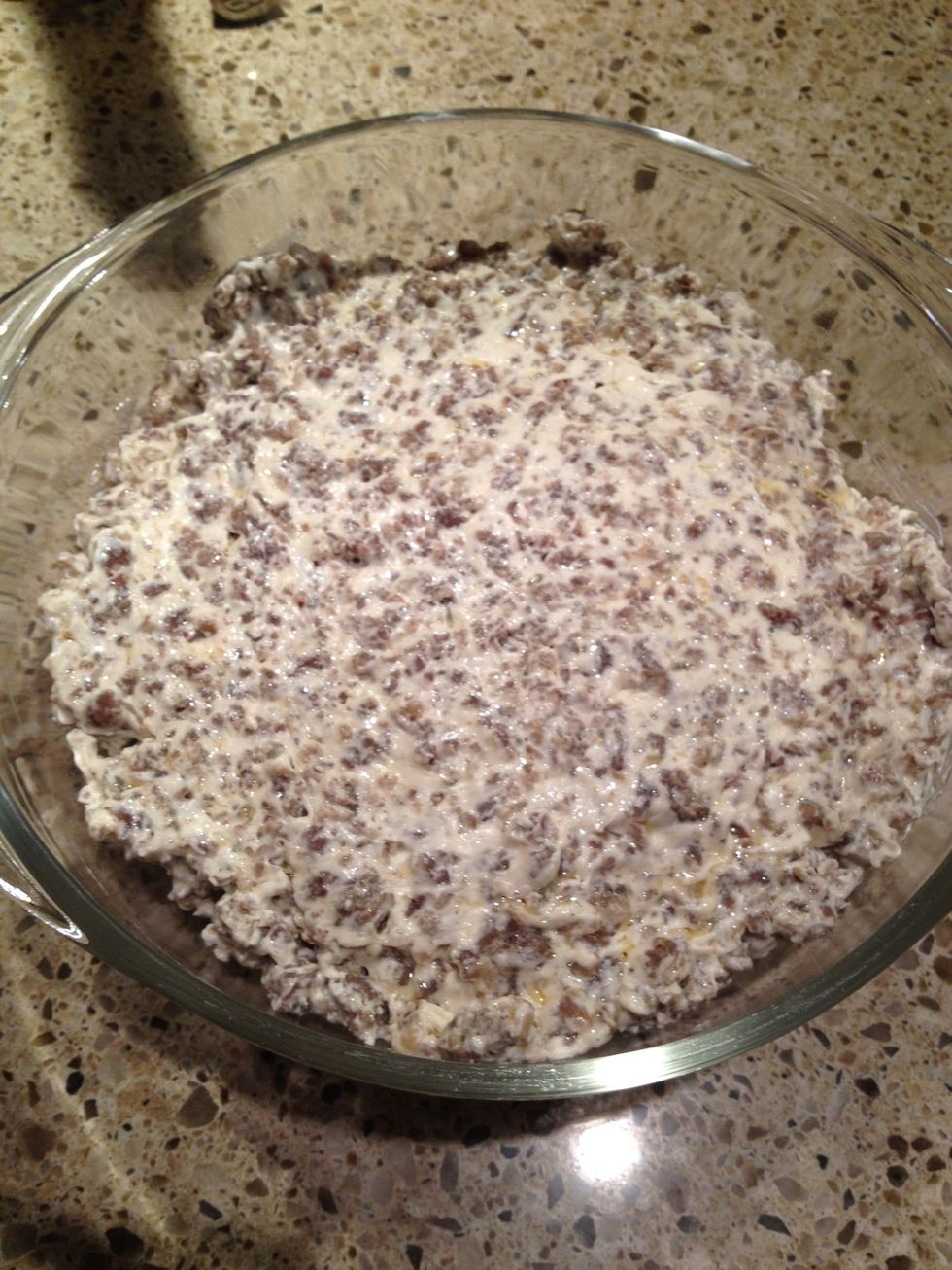 Place mixture in a bowl and cover to chill IF you are serving casserole the next day. Otherwise, skip to step 15.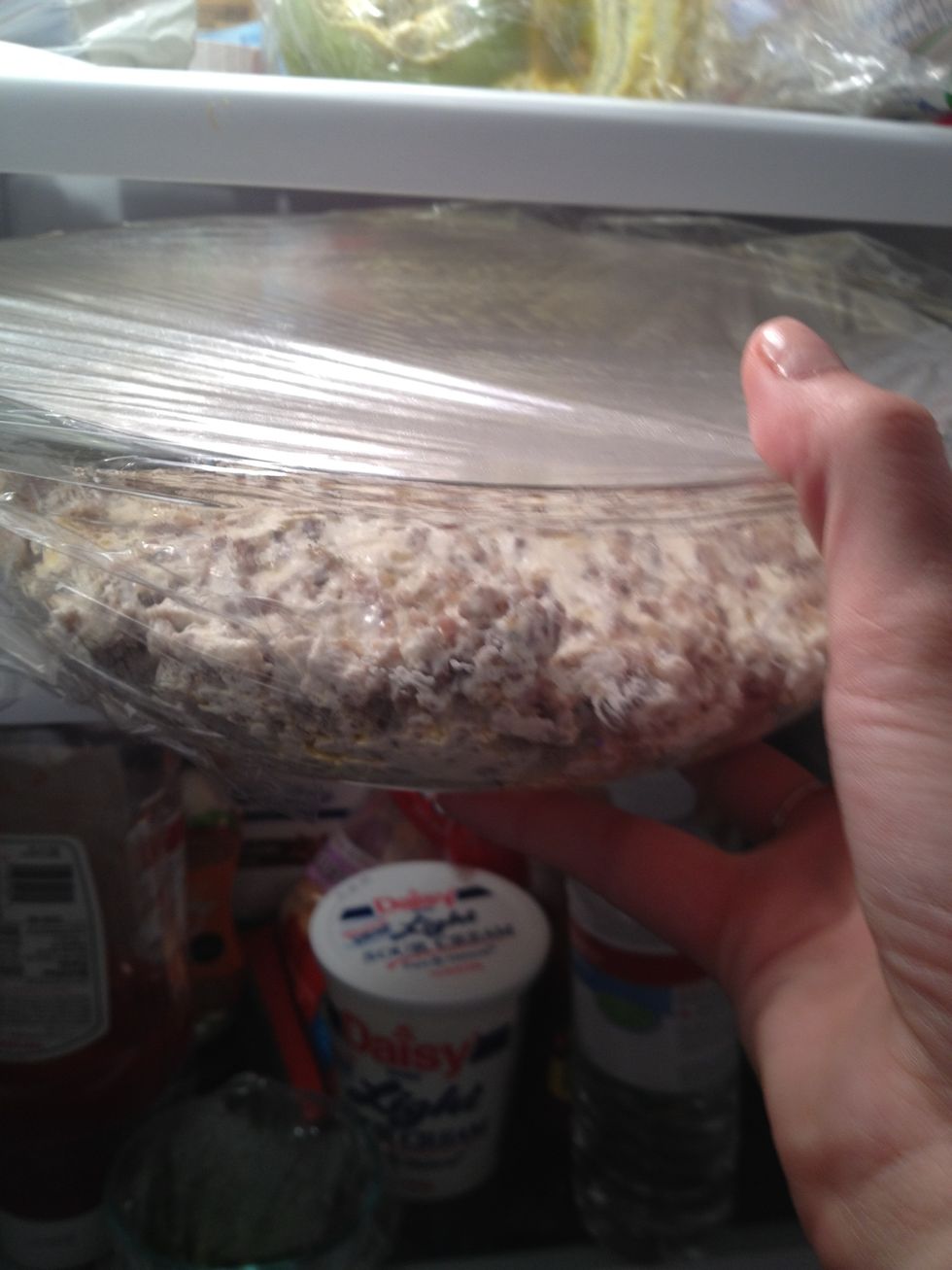 Goodnight mix!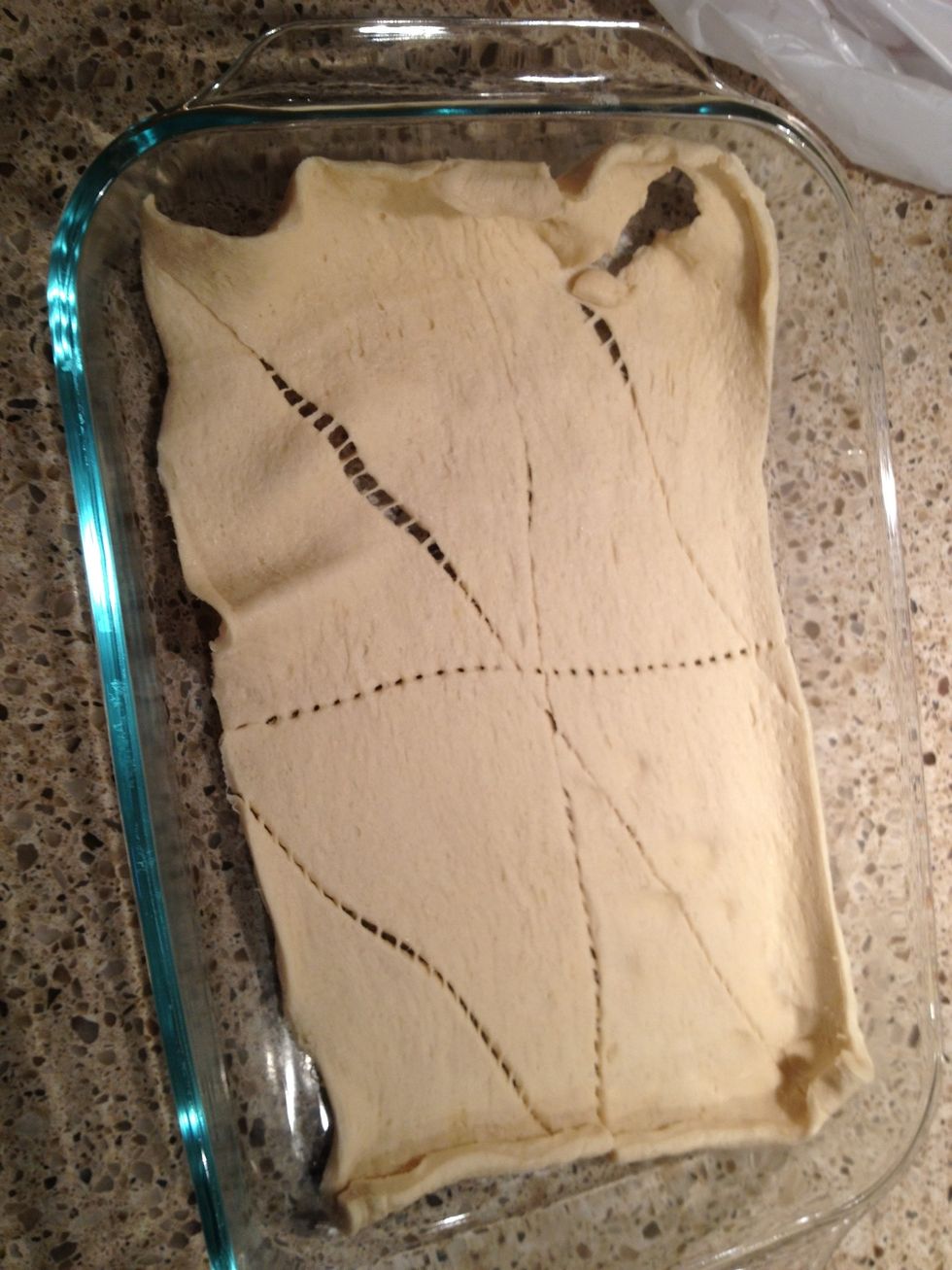 In the morning, roll out a can of crescent rolls in the bottom if a 13 x 9 inch baking dish.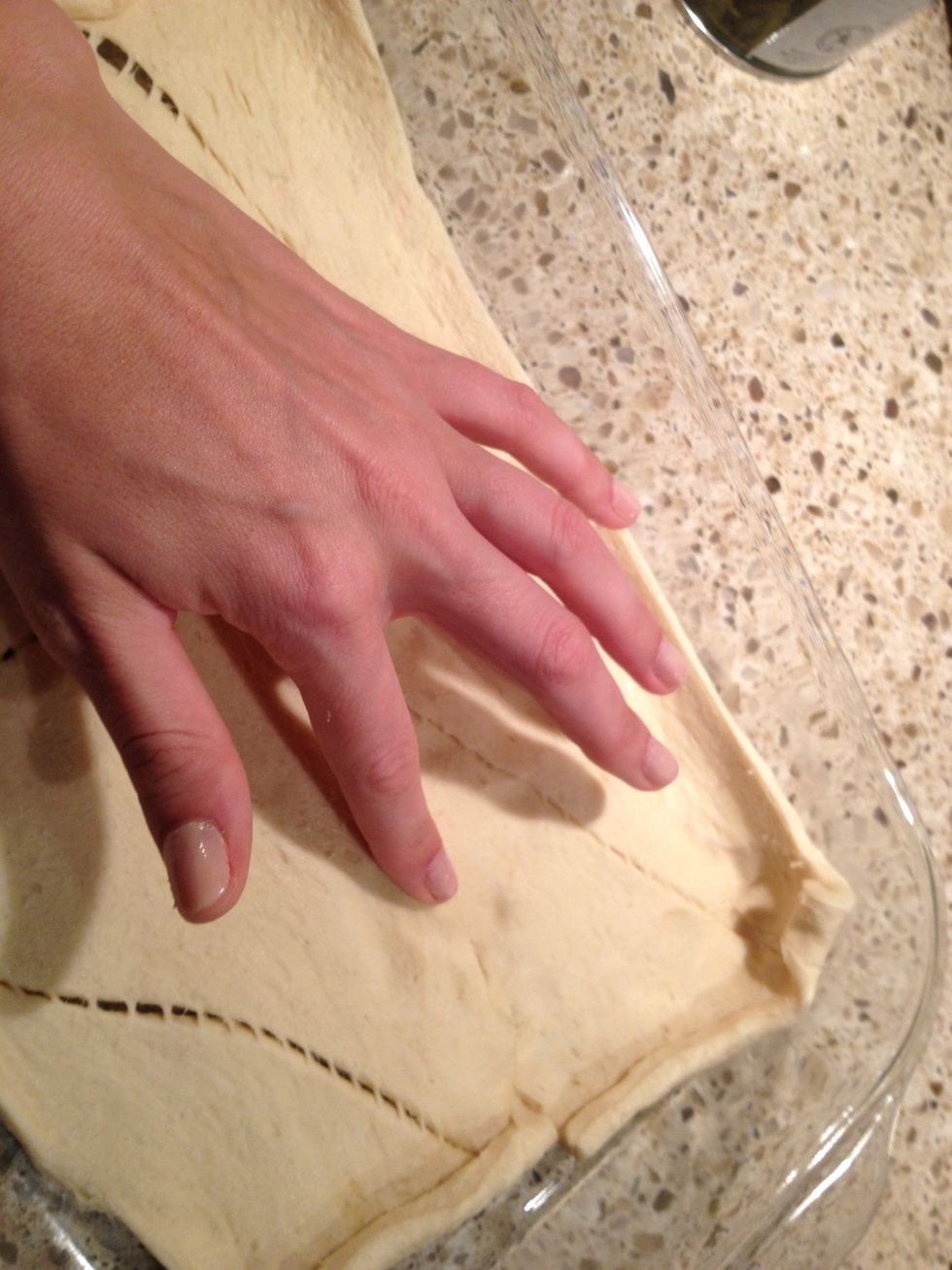 Using fingers, press together any seams to make a single sheet of dough.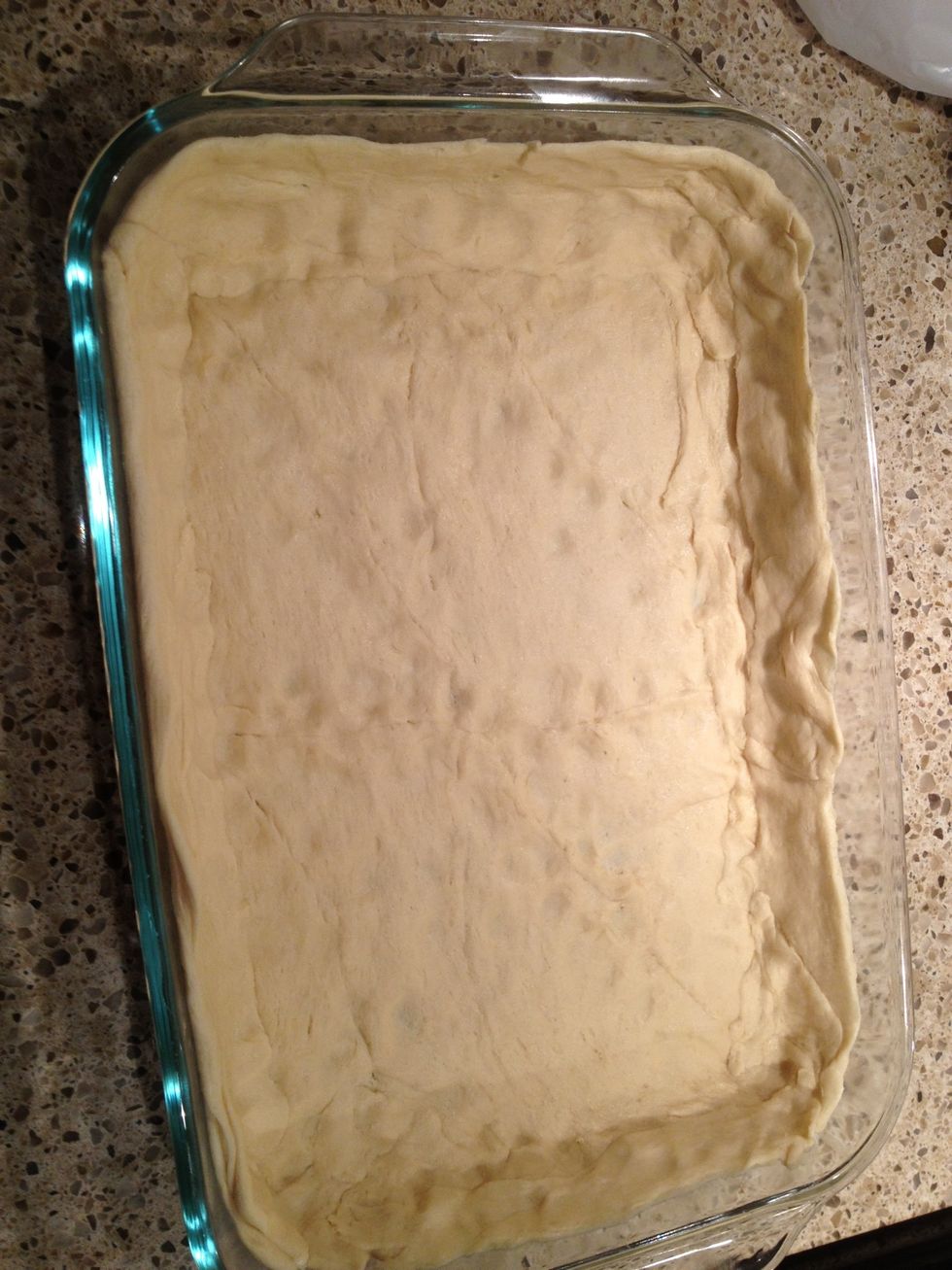 Nice! If you need to, open another can and custom tear pieces to be sure you have completely covered the sides and bottom of the dish.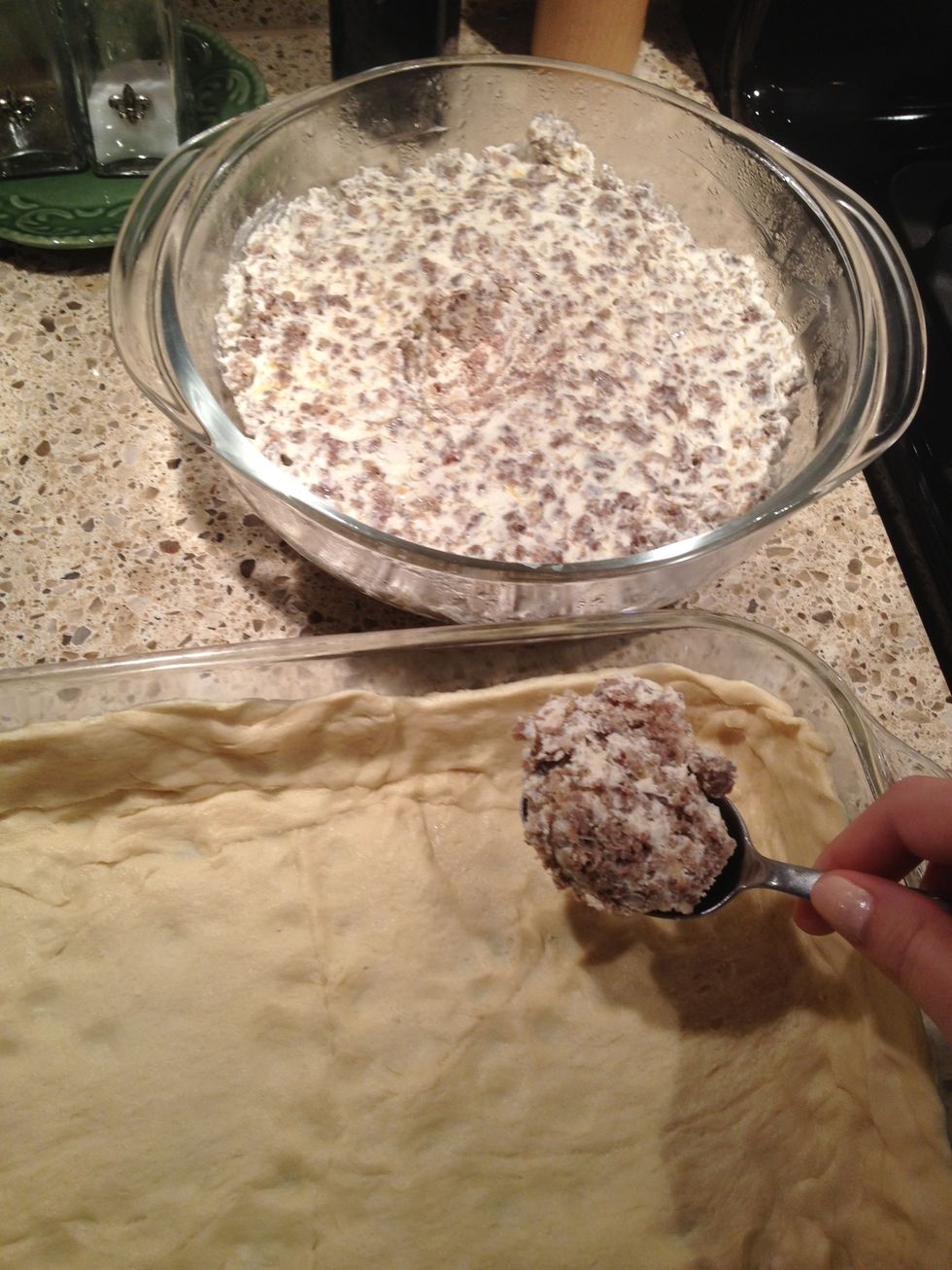 Take out filling and scoop into crust.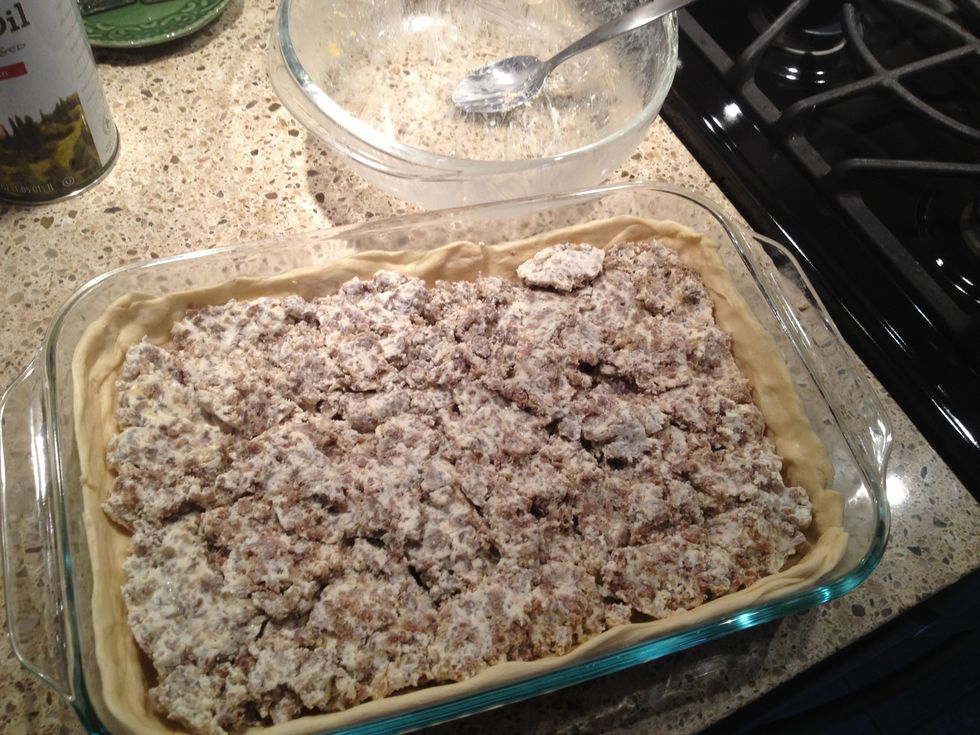 Should look like this when you are done!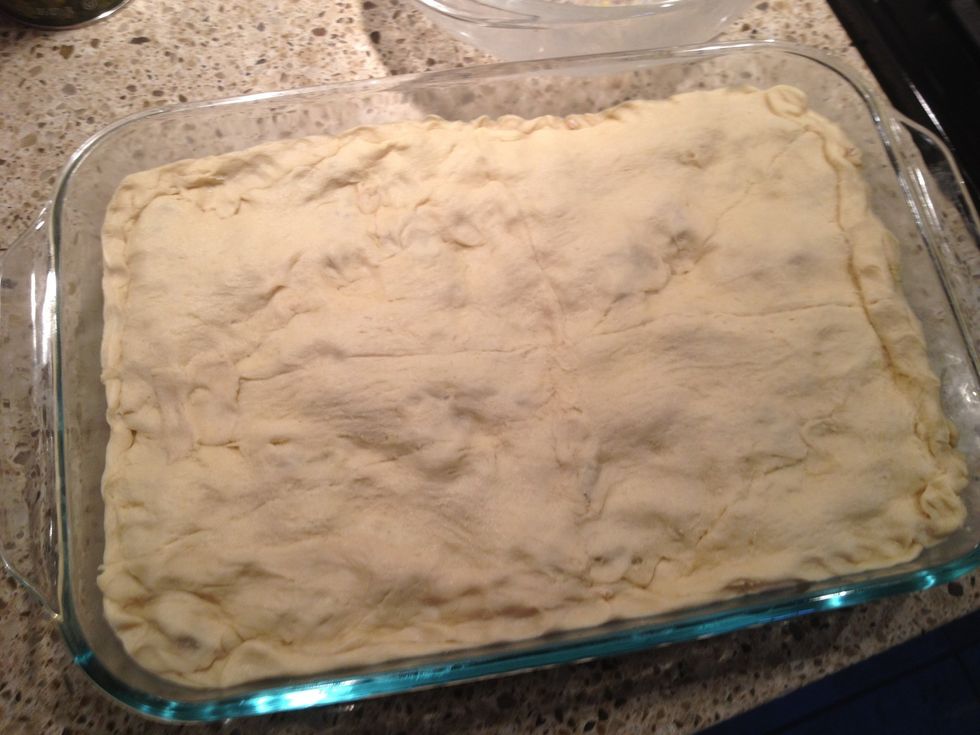 Cover with another can of crescent dough making sure to close seams. Use custom torn pieces from that 2nd can to be sure it is covered.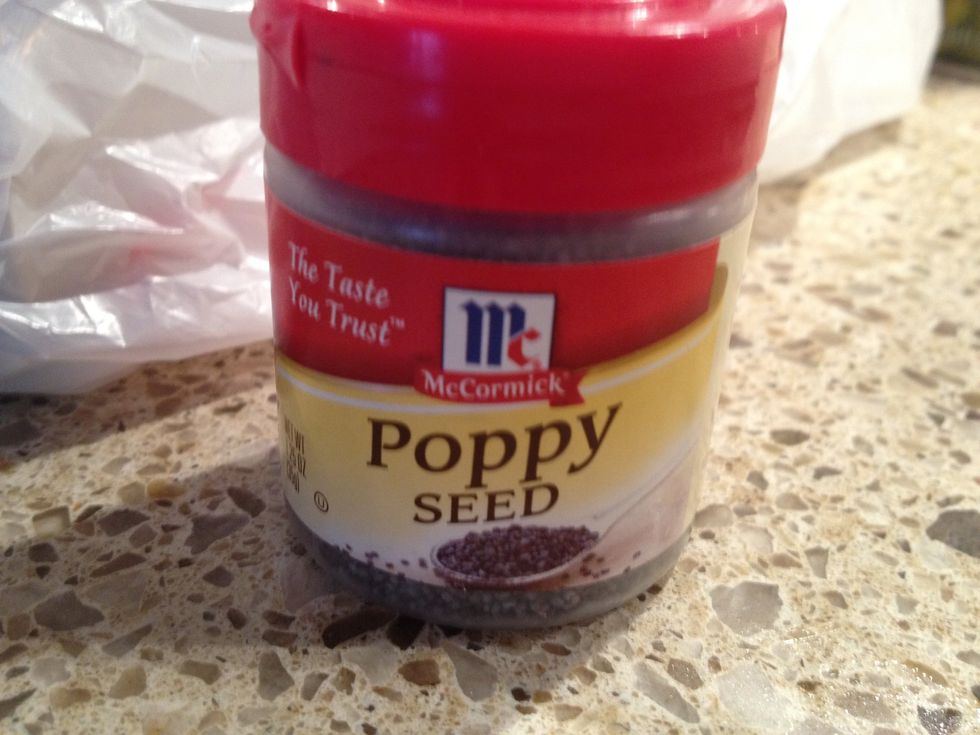 This step is totally optional. Feel free to skip if you don't like poppy seeds or if you have a mandatory drug test coming up, but I love them!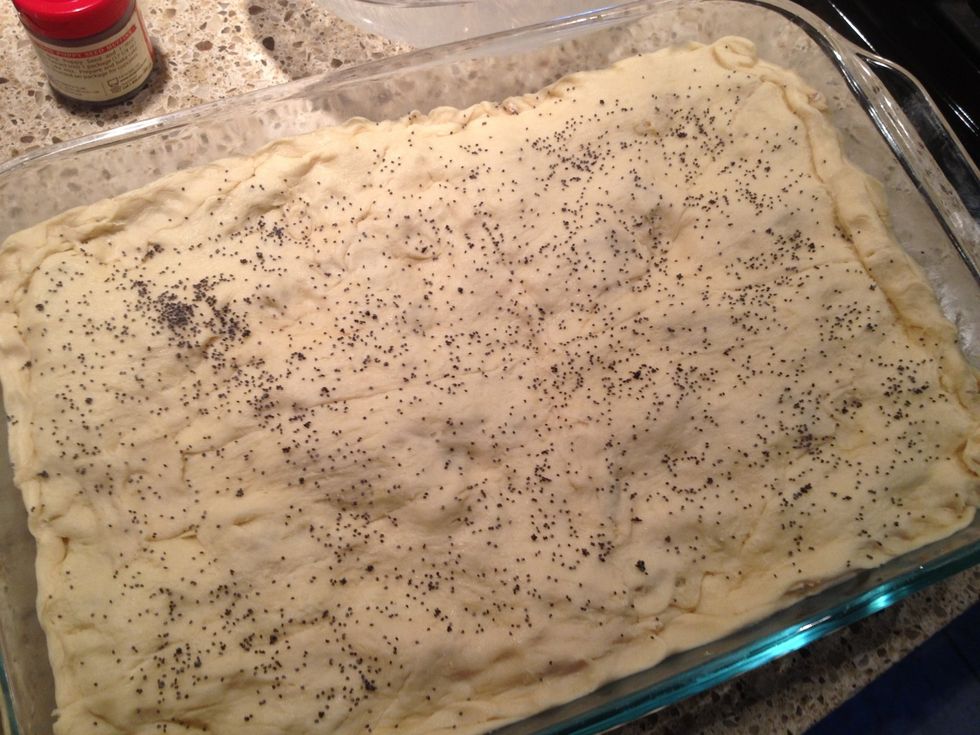 Sprinkle top of dough with an even light coating of poppy seeds.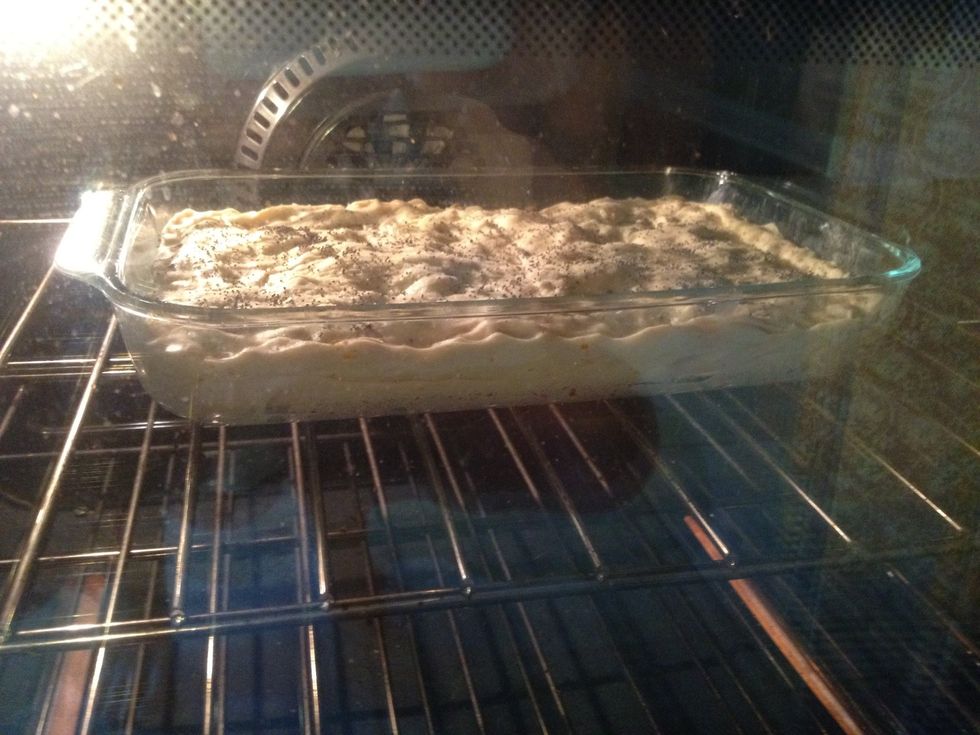 Put in a 376 degree oven until golden brown all over. Don't jump the gun on pulling it out or you will have raw, gooey dough! Let it do its thing! Should take between 25-40 mins depending.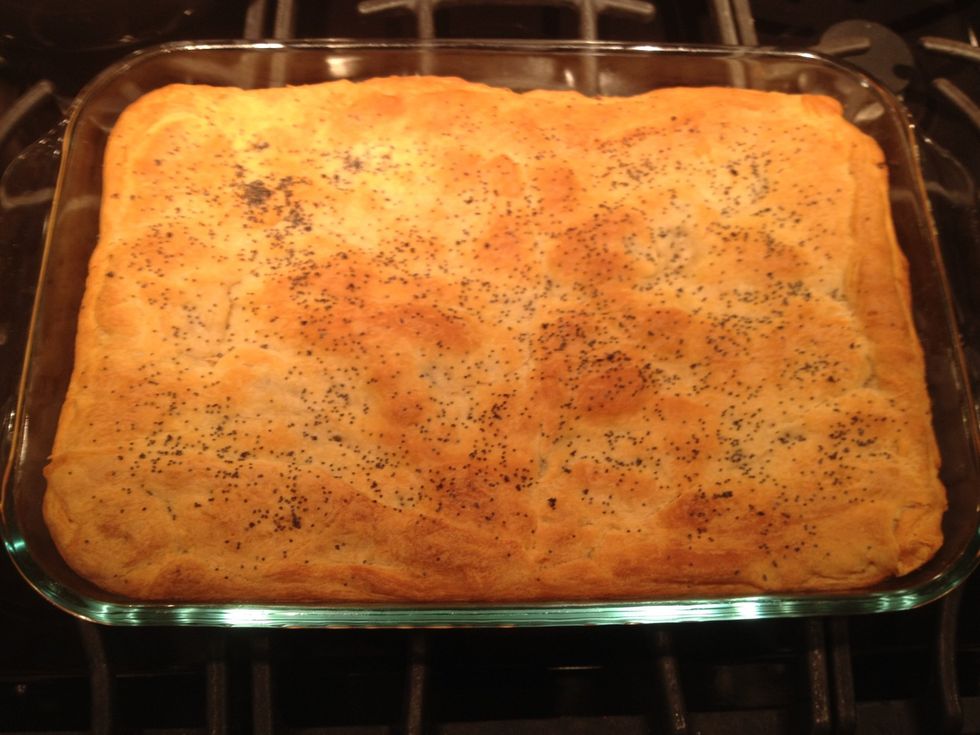 When it looks like this, get it out of the oven! Enjoy with a fork from the pan or...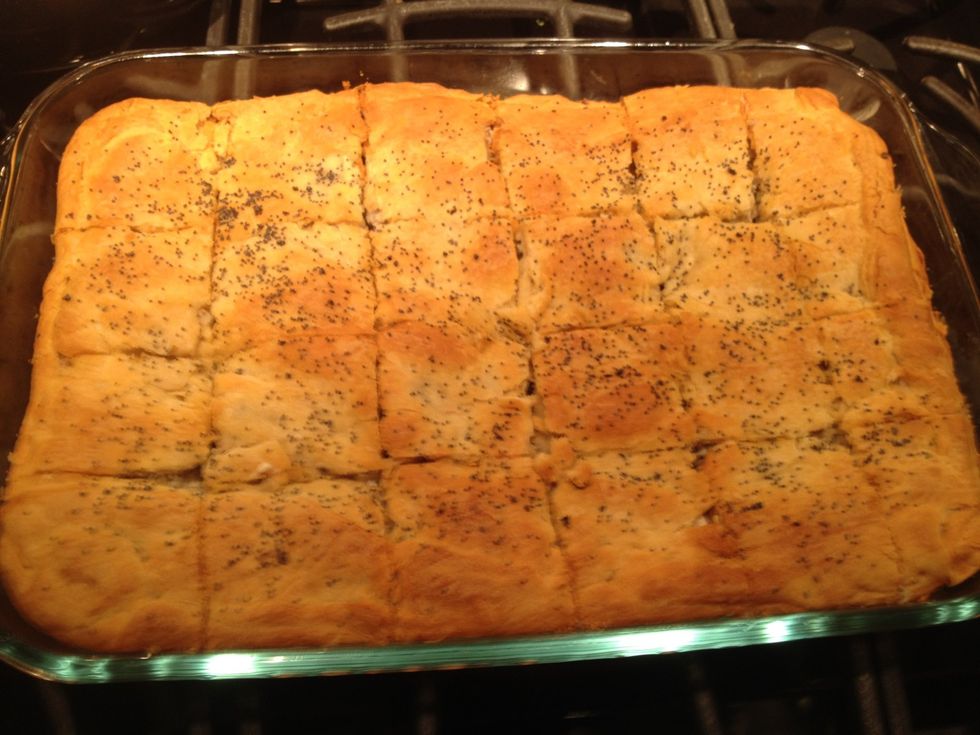 Cut into squares and serve. Squares can accommodate any size from tiny appetizers to main course. They hold together as a finger food or can be served on a plate with a fork!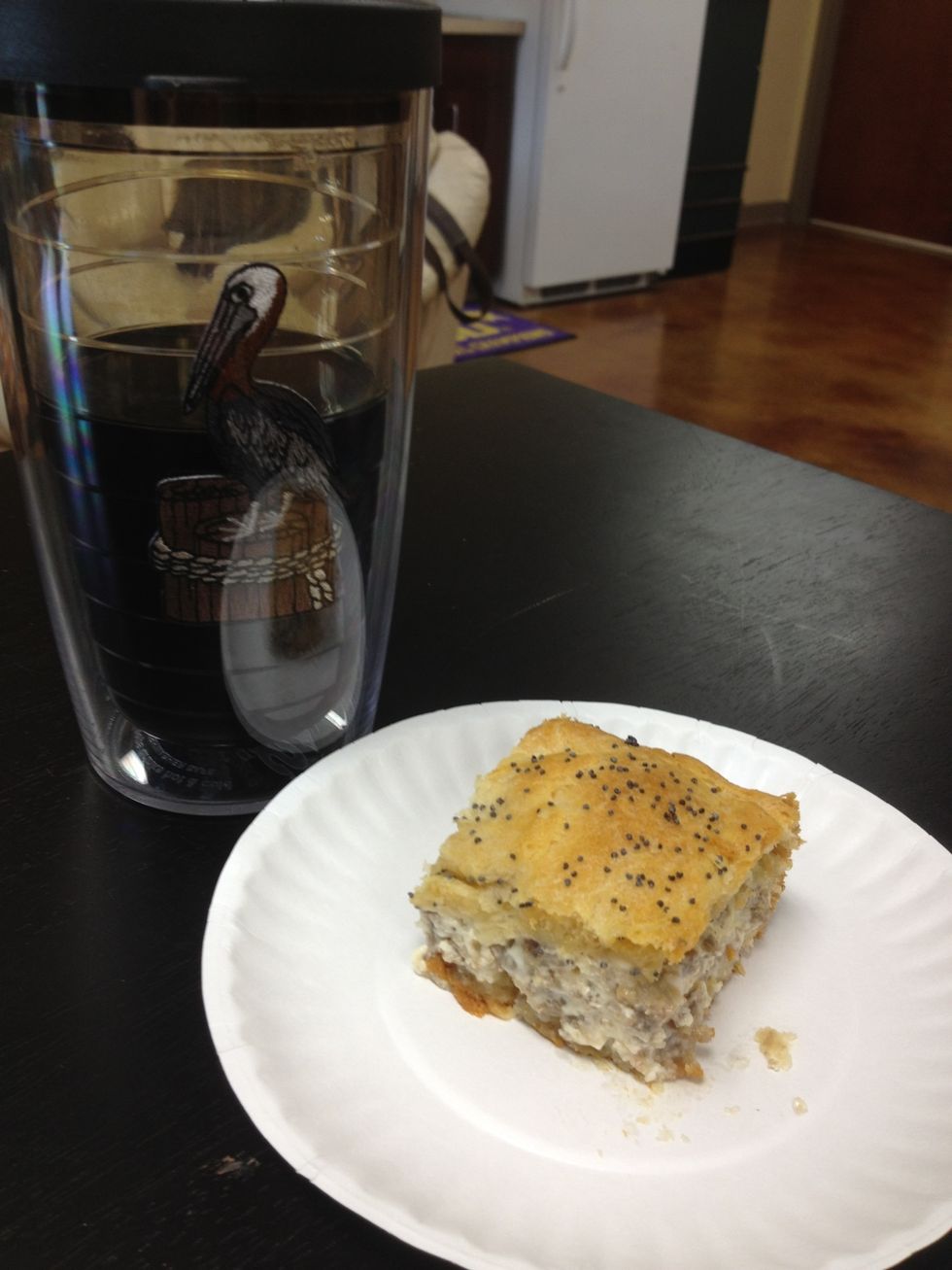 Enjoy!
2.0 Lbs of sausage
2.0 Packages of cream cheese
3.0 Cans crescent rolls
Poppy seeds (optional)
Brittney Muller
I am a Southern girl who loves to cook, is crazy in love with my husband, raising 3 amazing kids, and joyfully committed to serving God in all I do.