How to make sausage cheddar balls
My meat eaters in the house Love these. They are so easy too!
94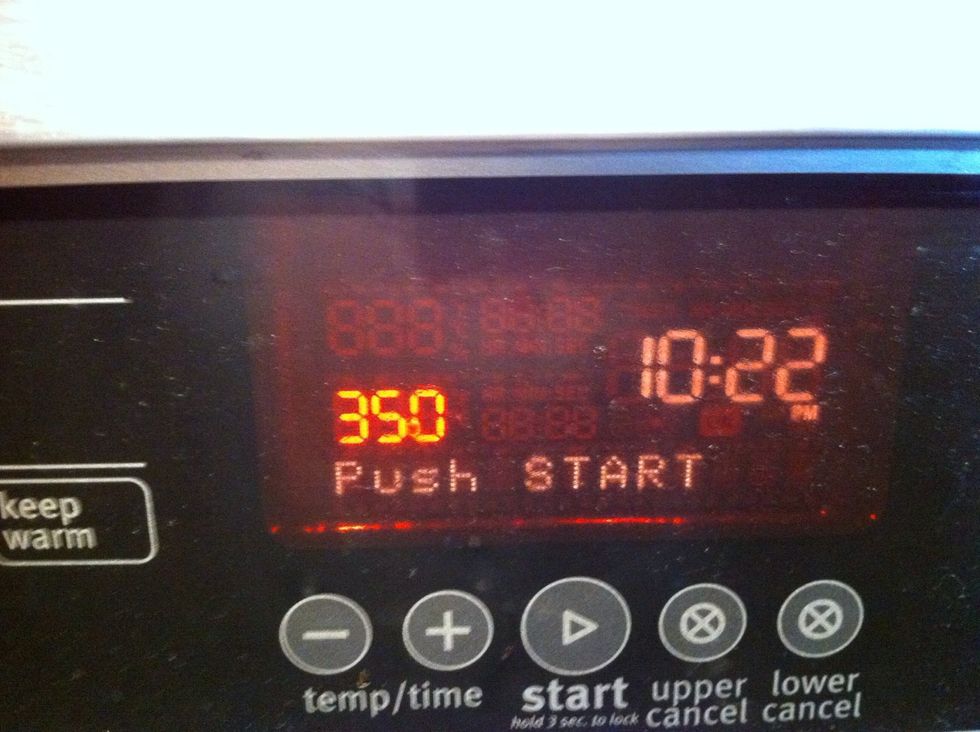 Start by preheating oven to 350 degrees.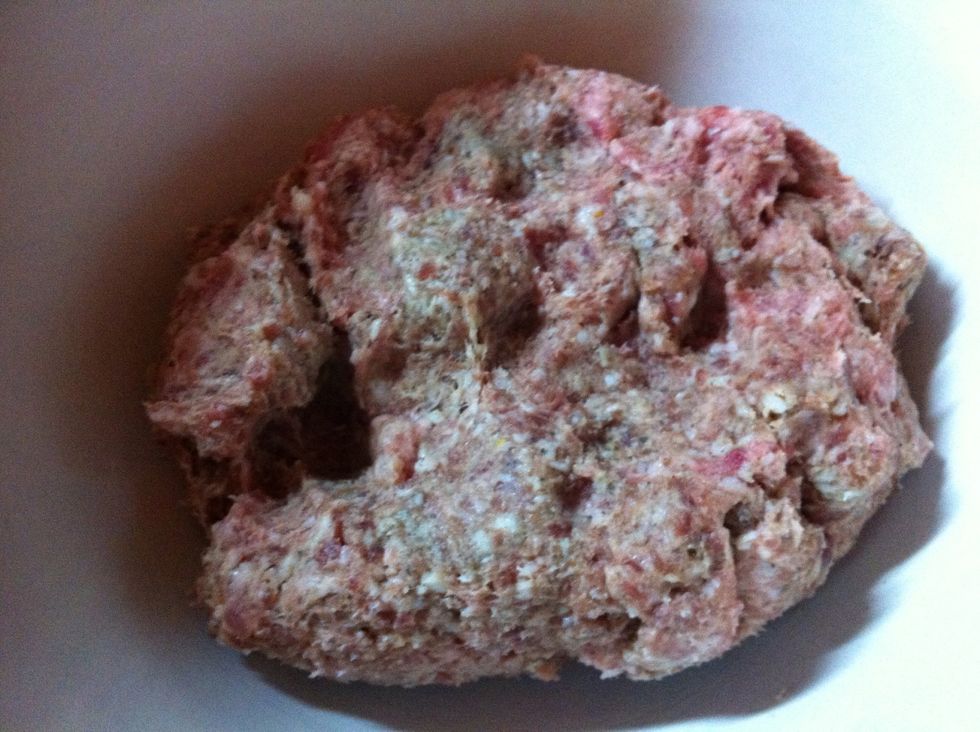 Place 2 pounds of favorite uncooked ground sausage into large bowl. . (Breakfast sausage)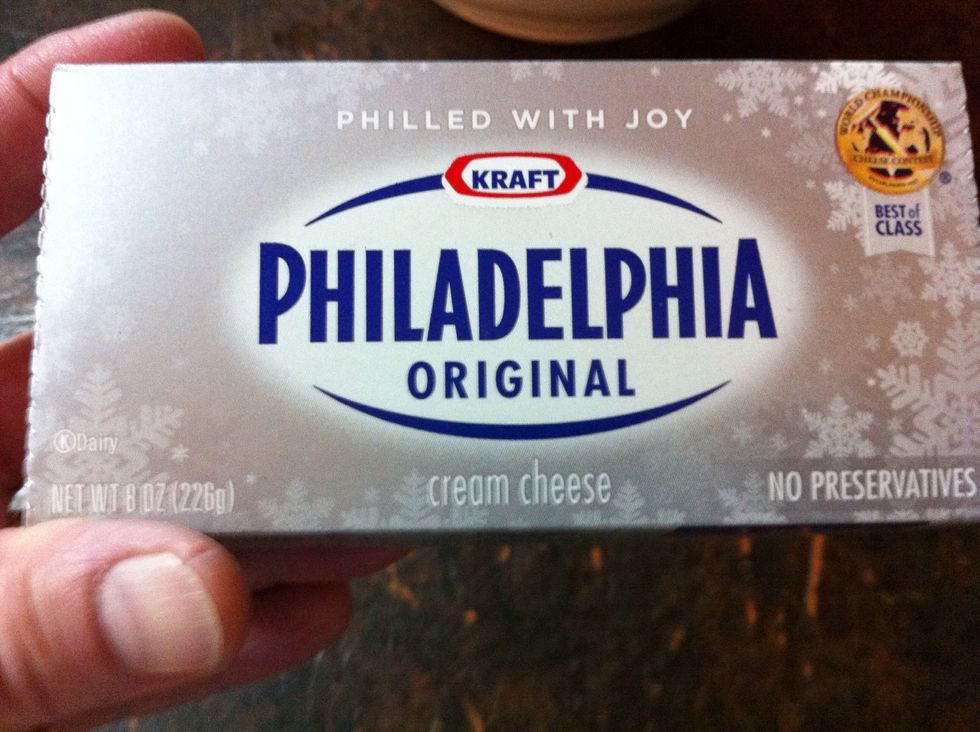 Get 16 ounces cream cheese.
Be sure to set it out before hand to soften.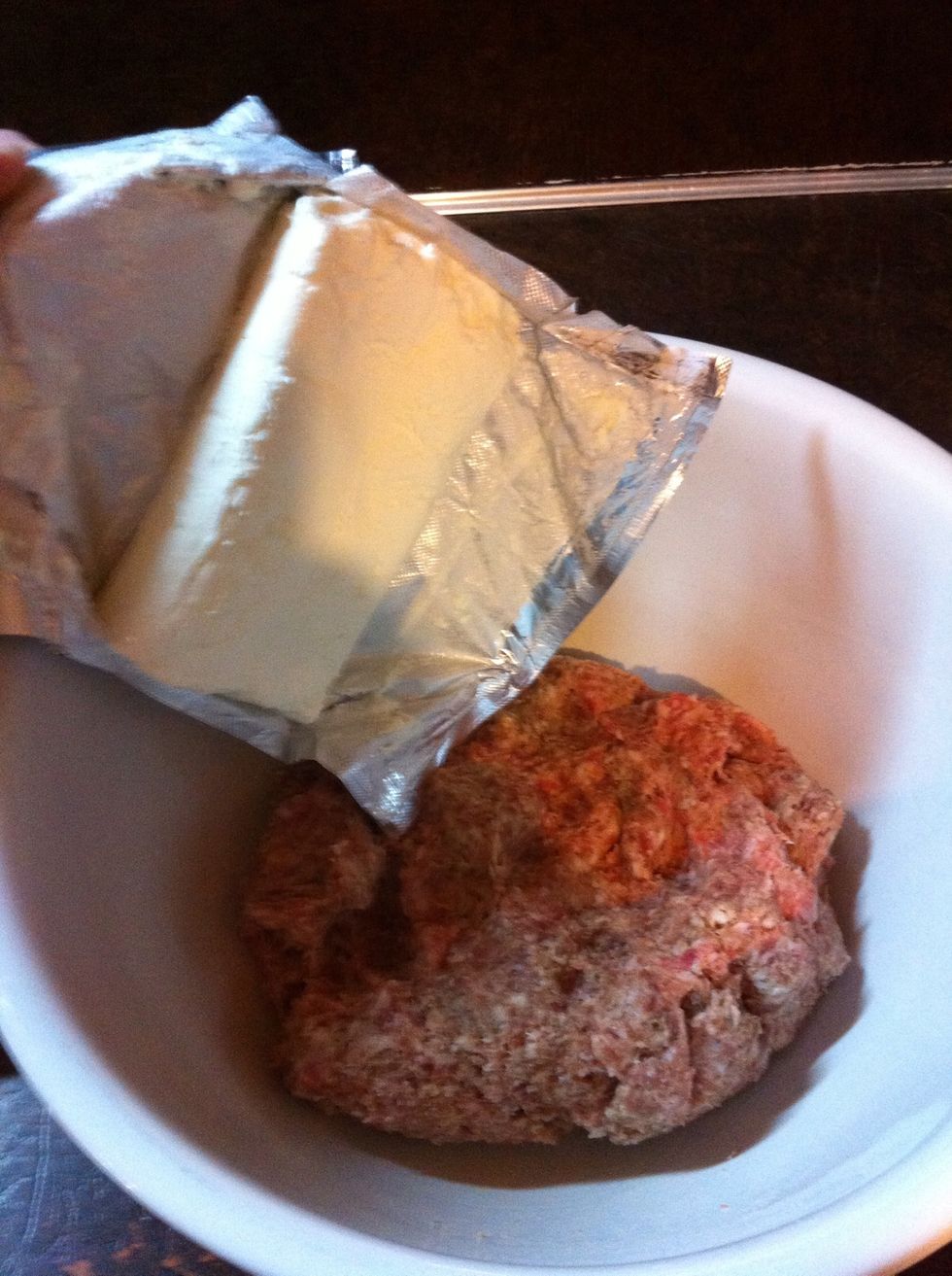 Add to sausage.
16 ounces is 2 "bricks" of the kind I have on hand.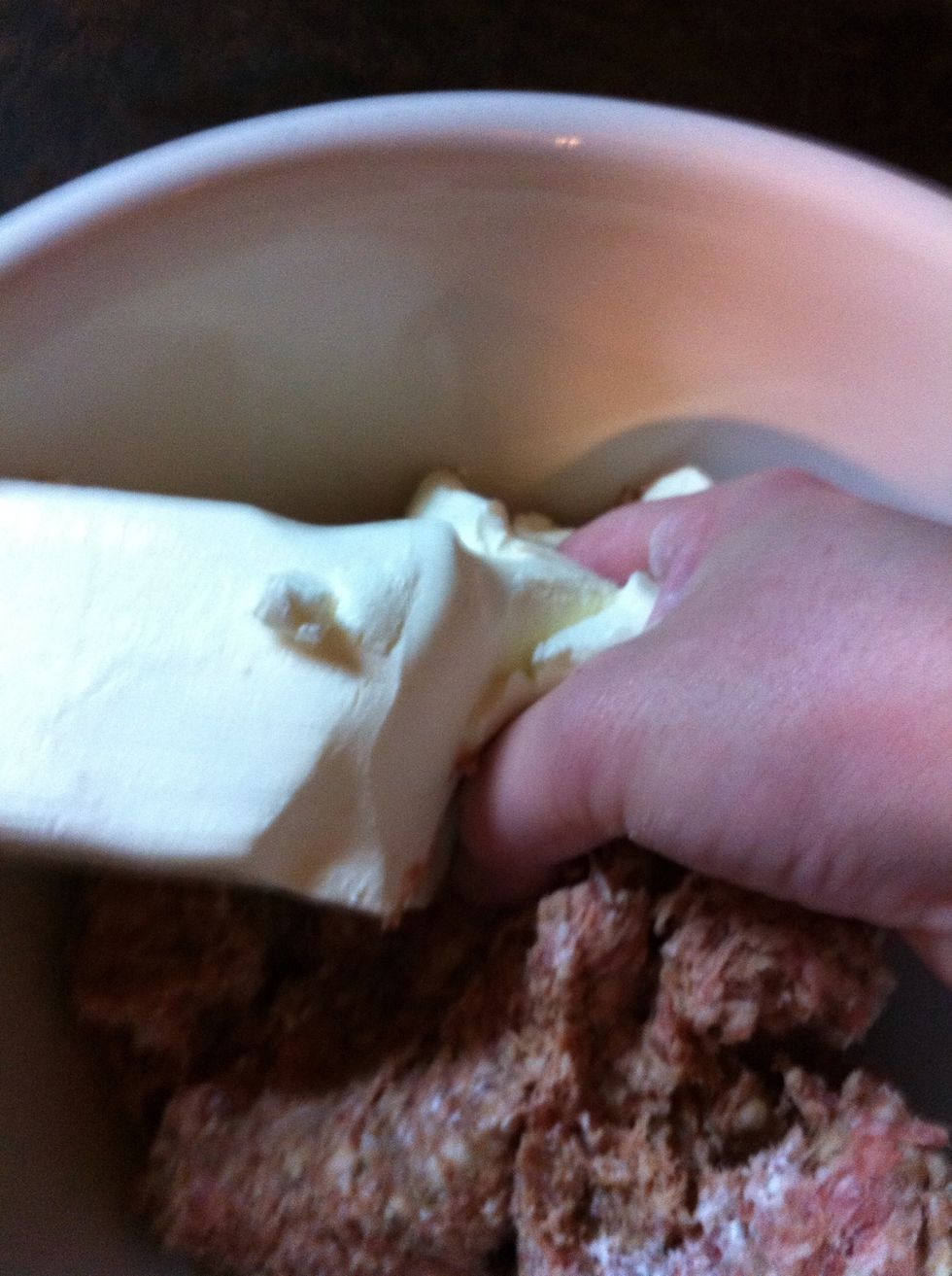 Now to mix. Get your hands in it. Think of kneading dough.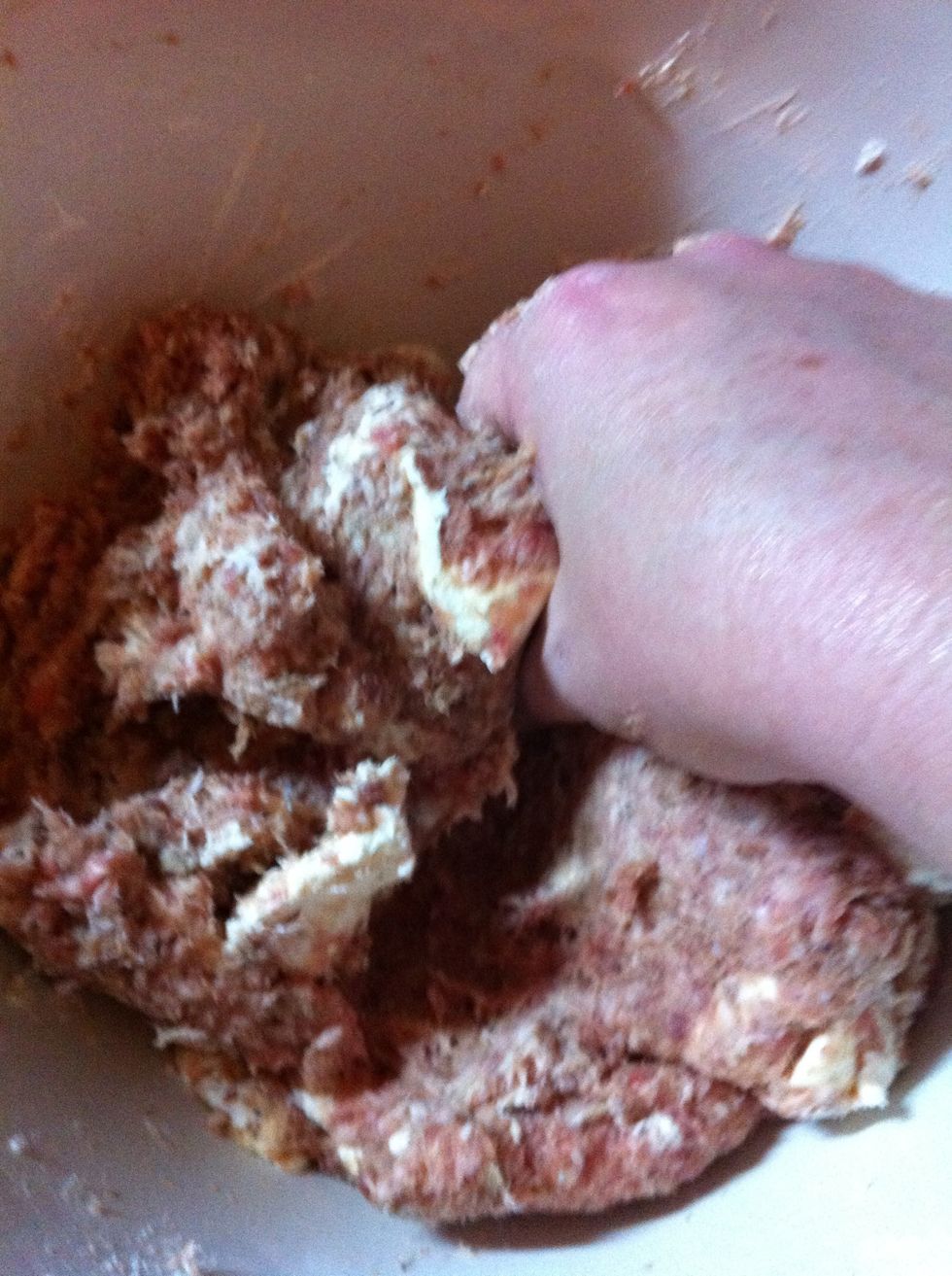 Incorporate till cream cheese can be seen throughout. This is not enough.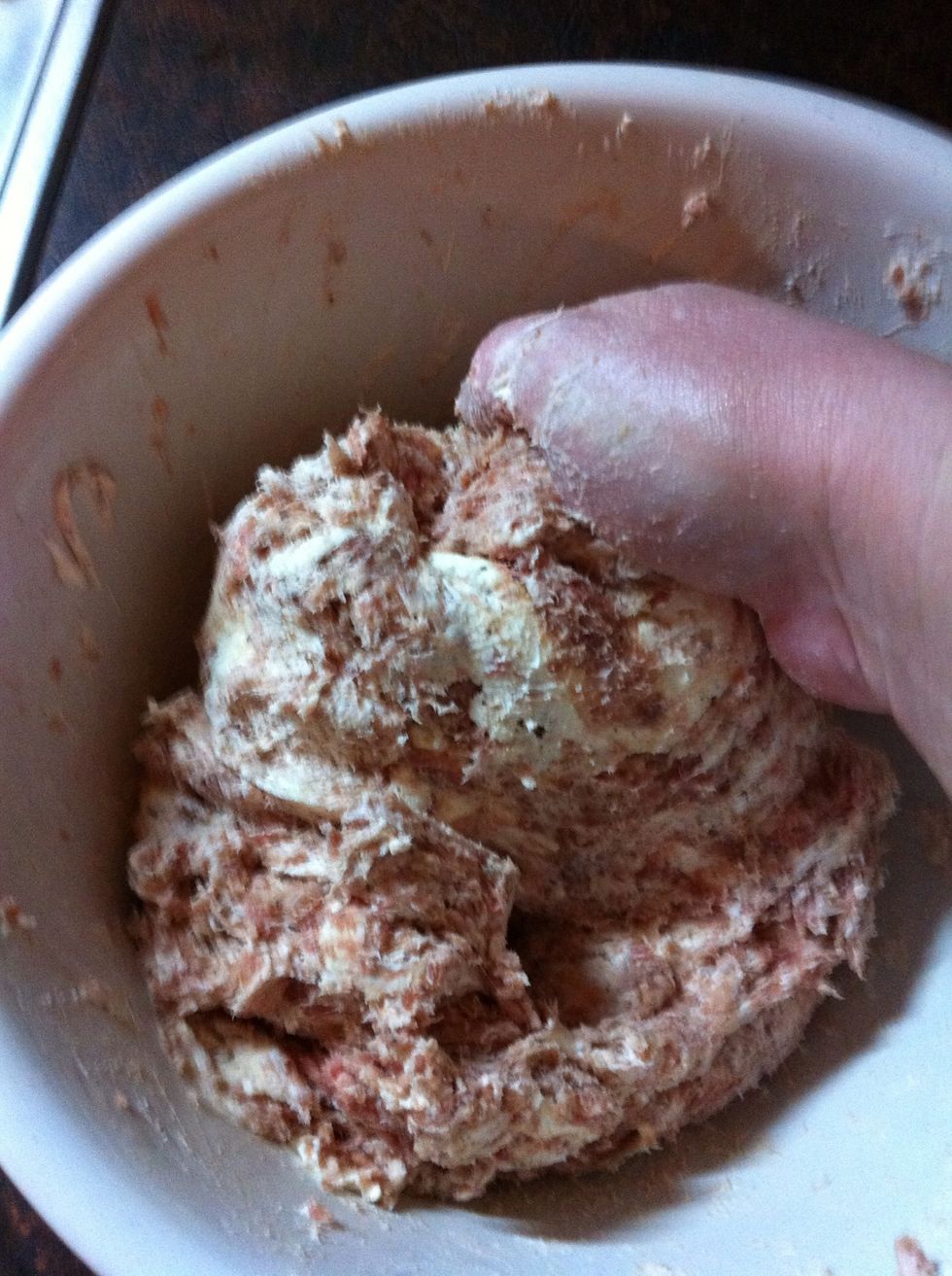 Scoop hand underneath.
Flip that over.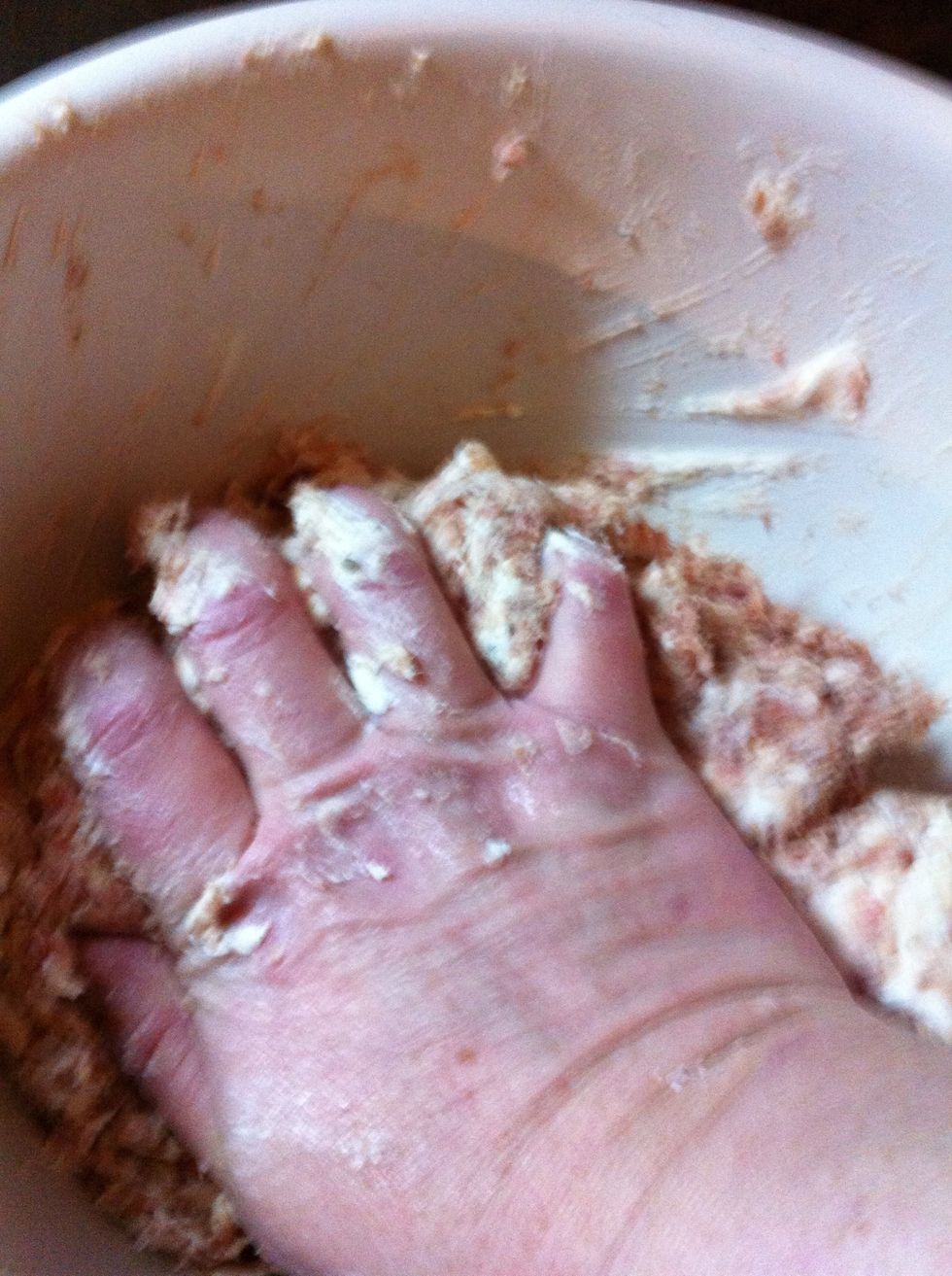 And push down. ..just like kneading dough!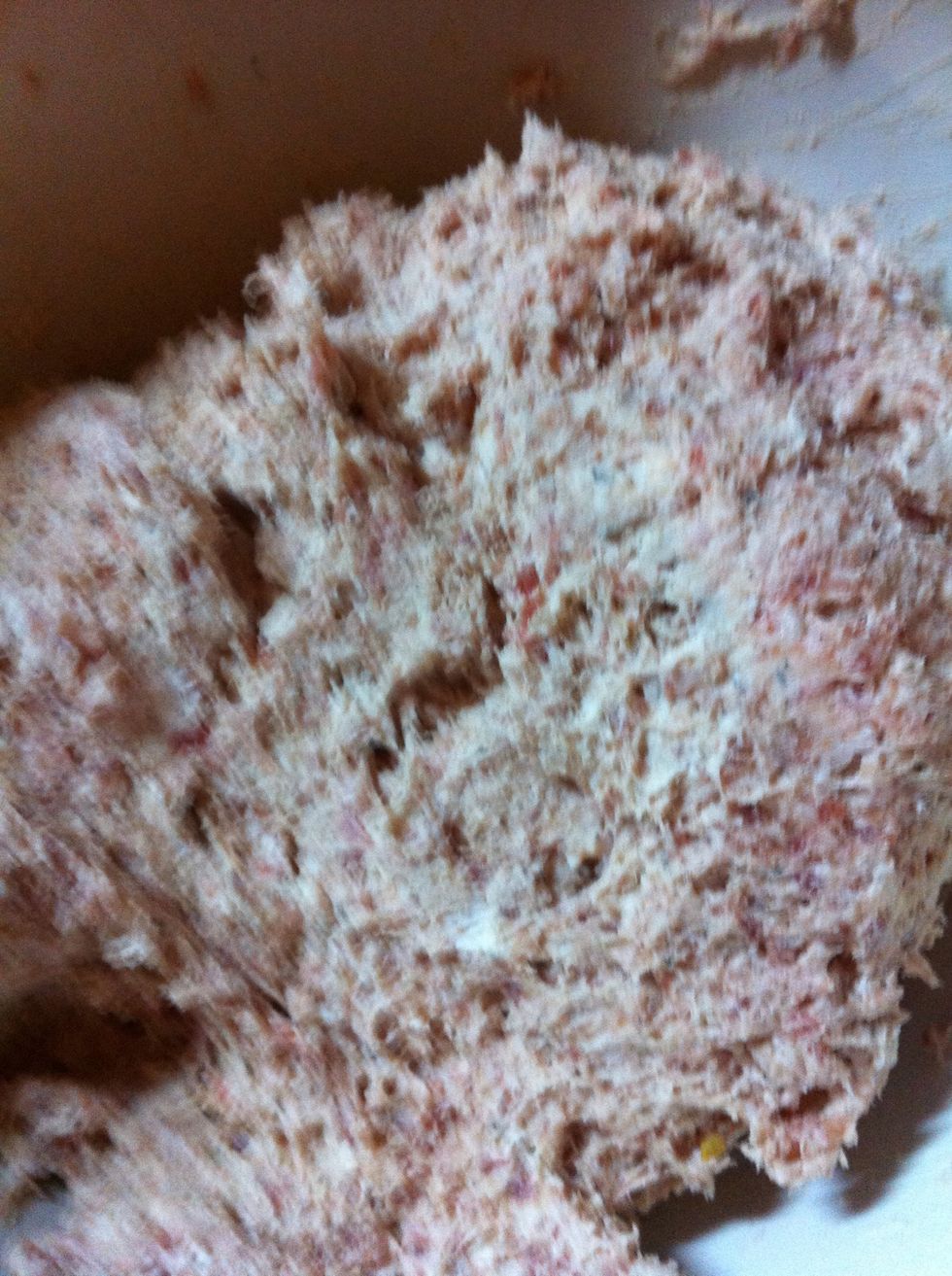 Keep "kneading" until well mixed like this.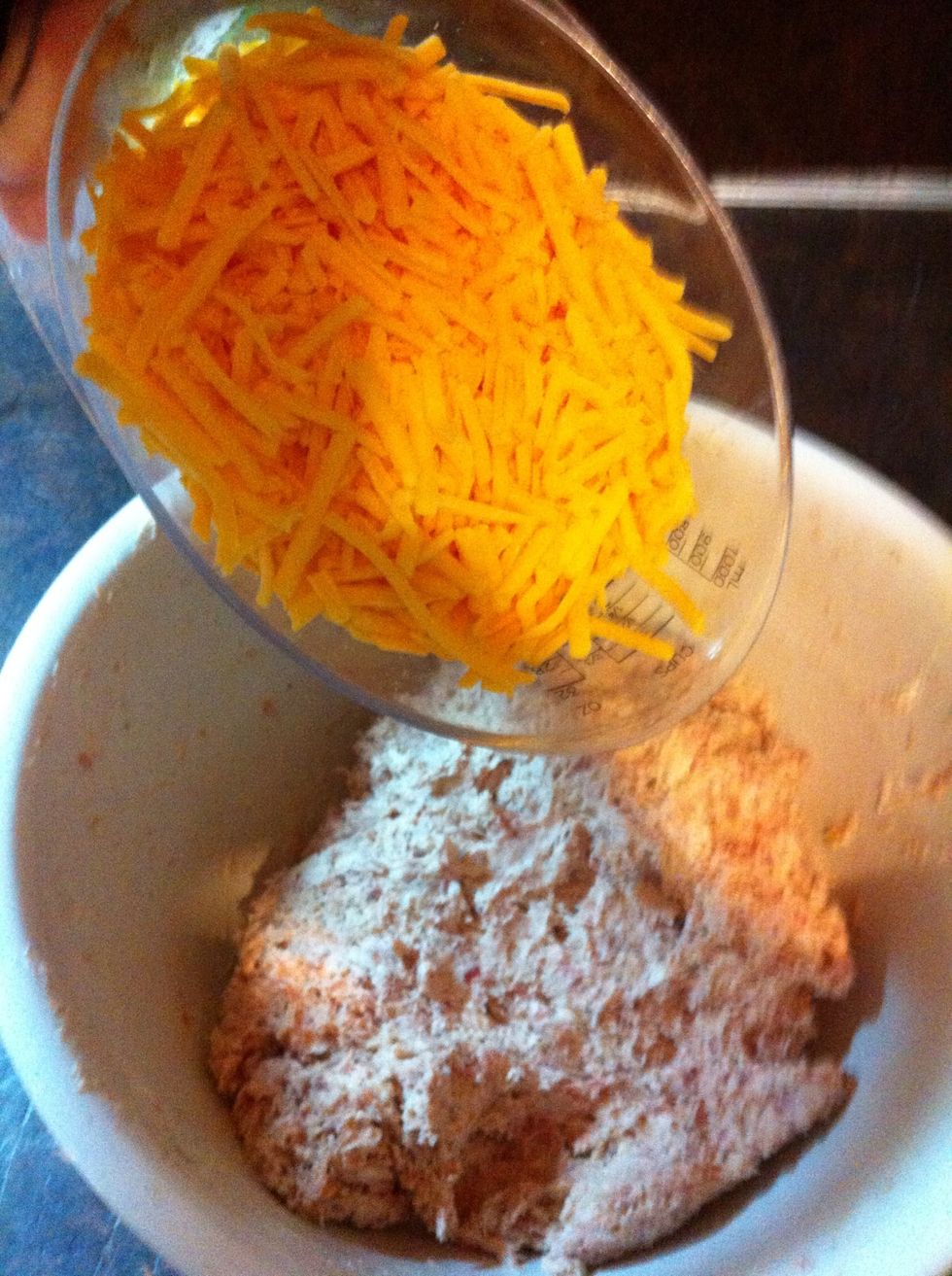 Now add 16 ounces of shredded cheddar cheese..about 4 cups.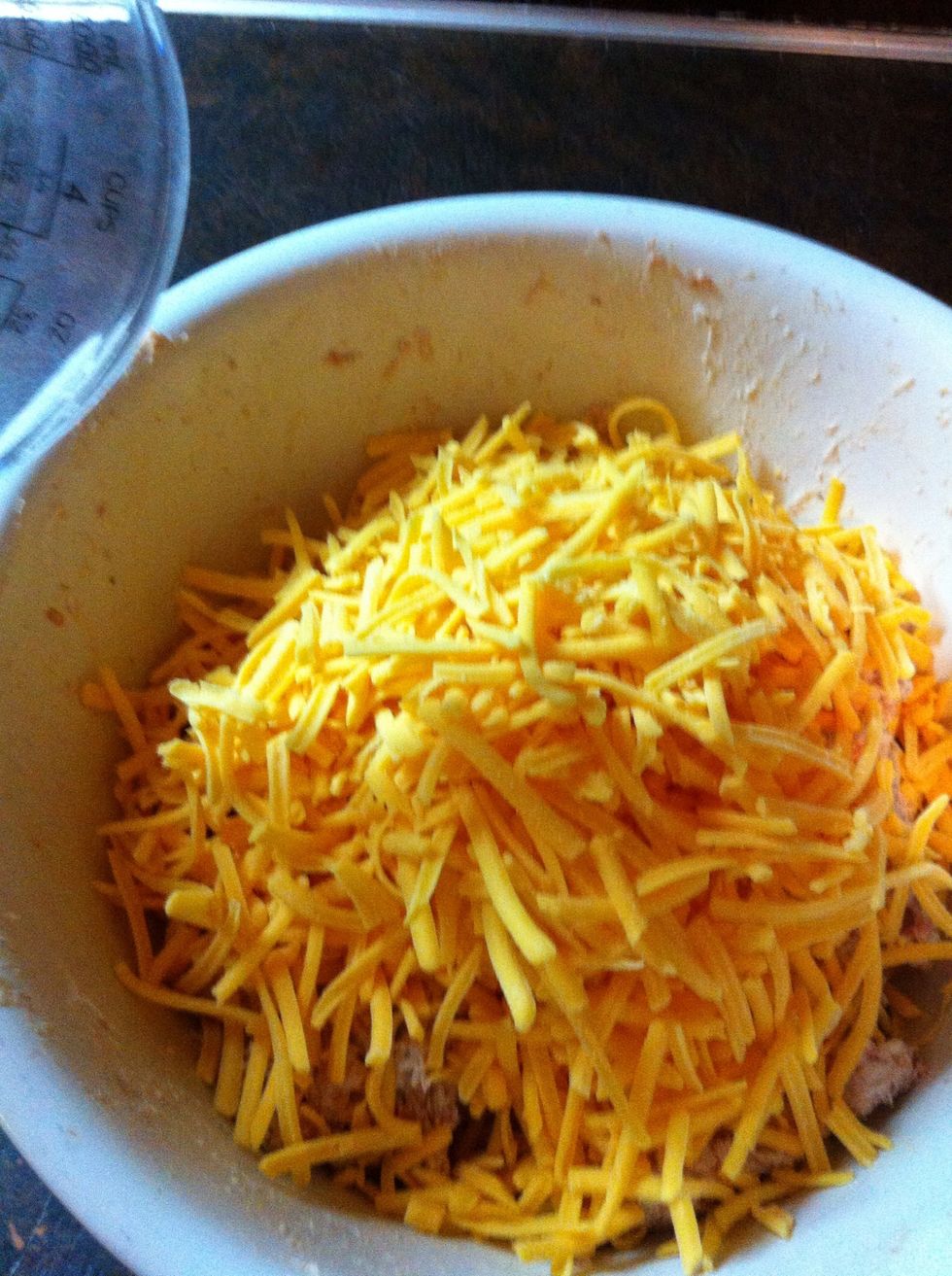 Looks like a lot.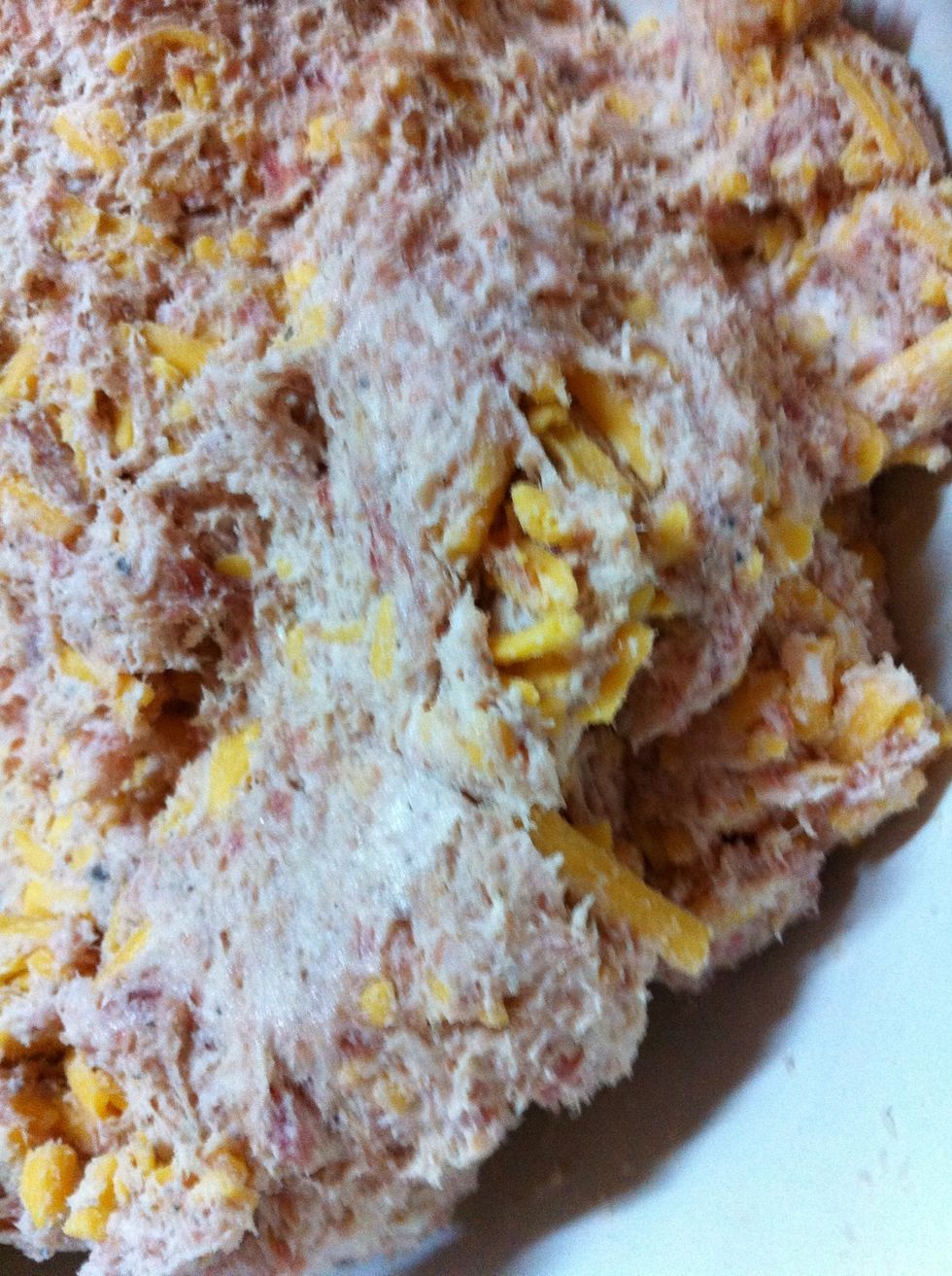 But when well mixed like "kneaded" before will be just right.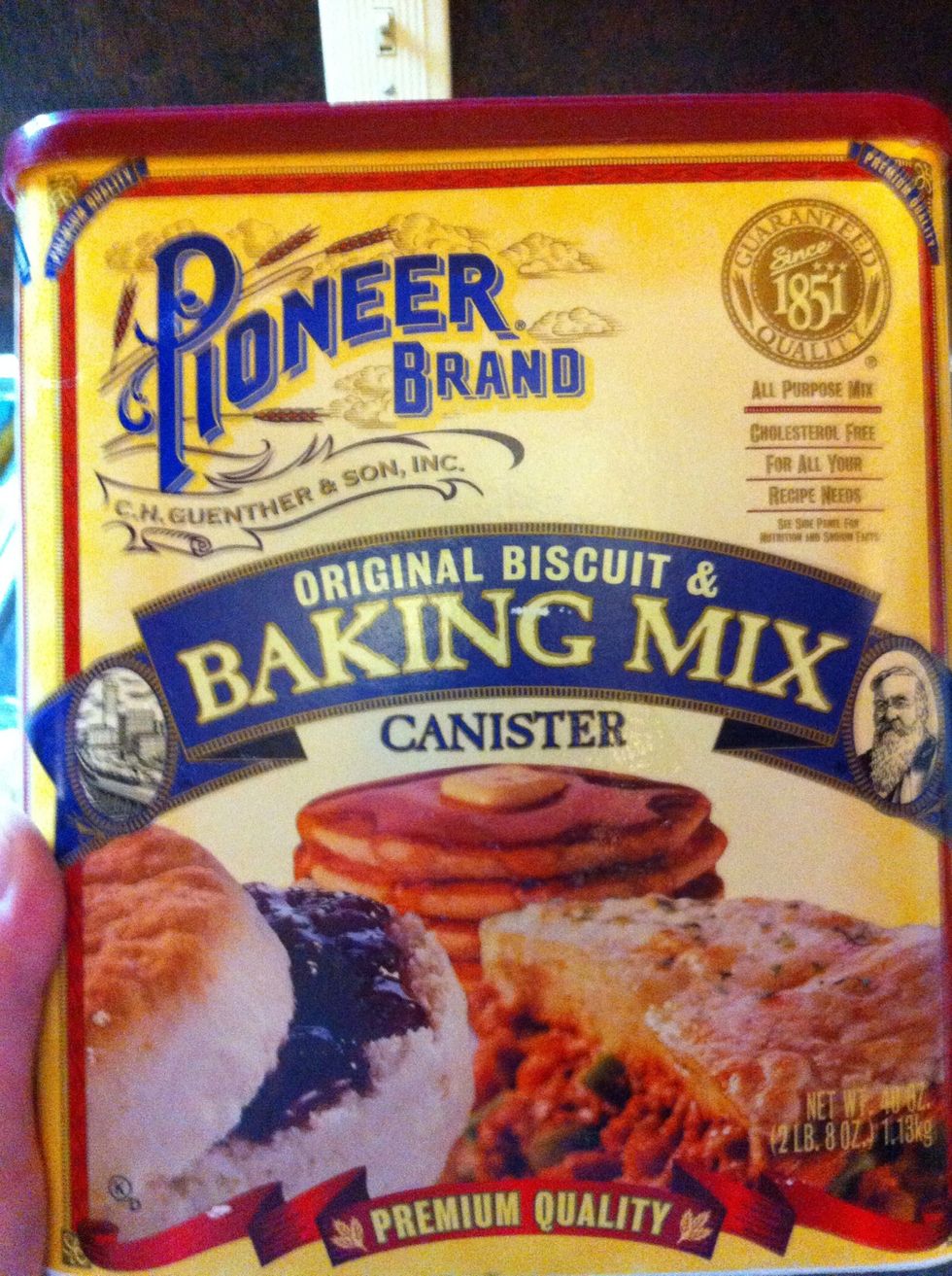 Now to add the baking mix. This is what I have on hand. A popular brand is Bisquick. But if you want to make homemade mix...
Here's the recipe for the Homemade version of the Baking Mix.
Mix in about 3-4 cups of Baking Mix. If too dry, add some water just enough to moisten. If too wet add more of mix. The difference will depend upon the humidity.
This is how it should look. Sticky and moist.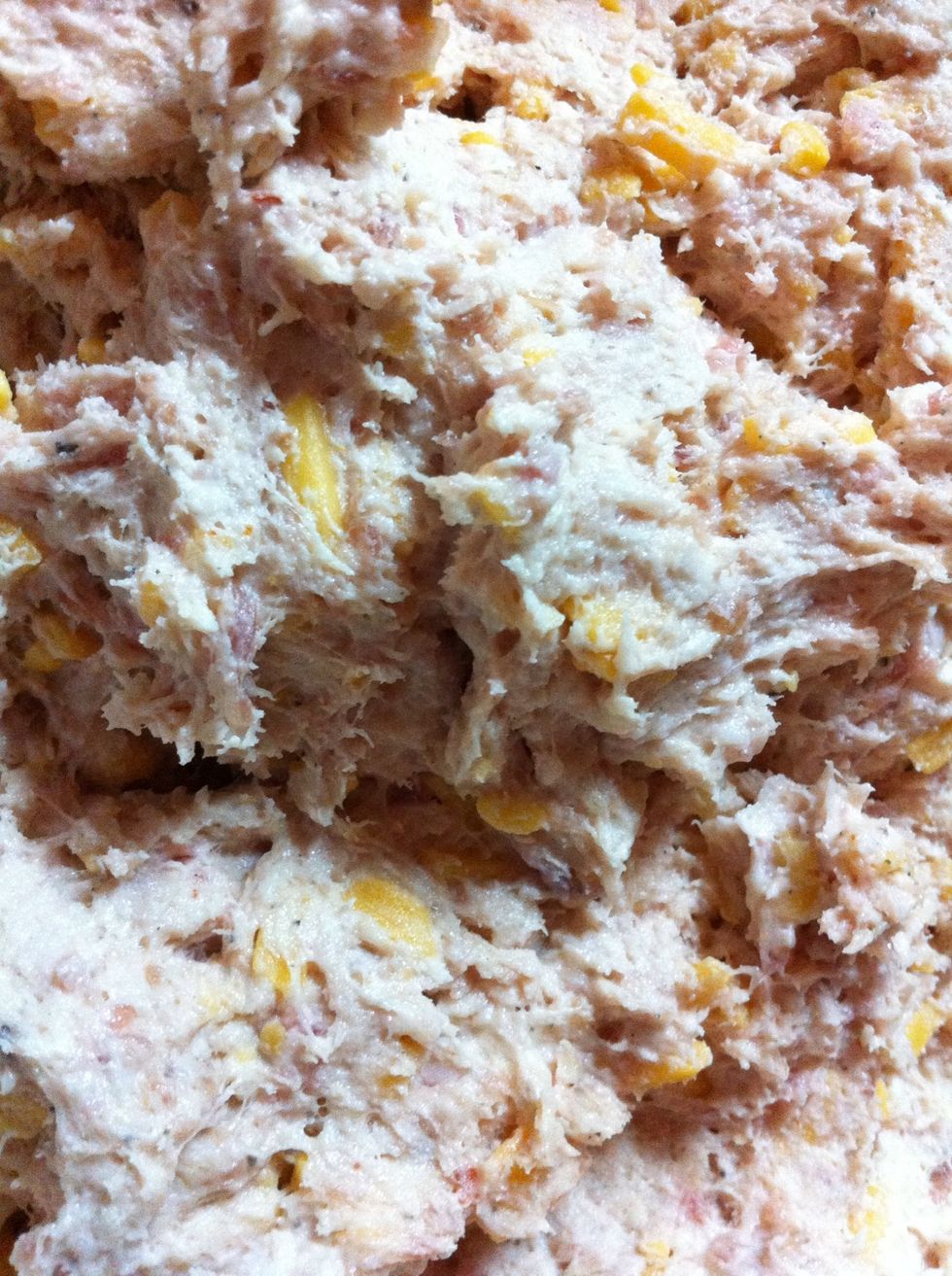 See?
Now let's prepare our baking sheet. I like to spray just a little cooking spray but you can use anything you like or go without.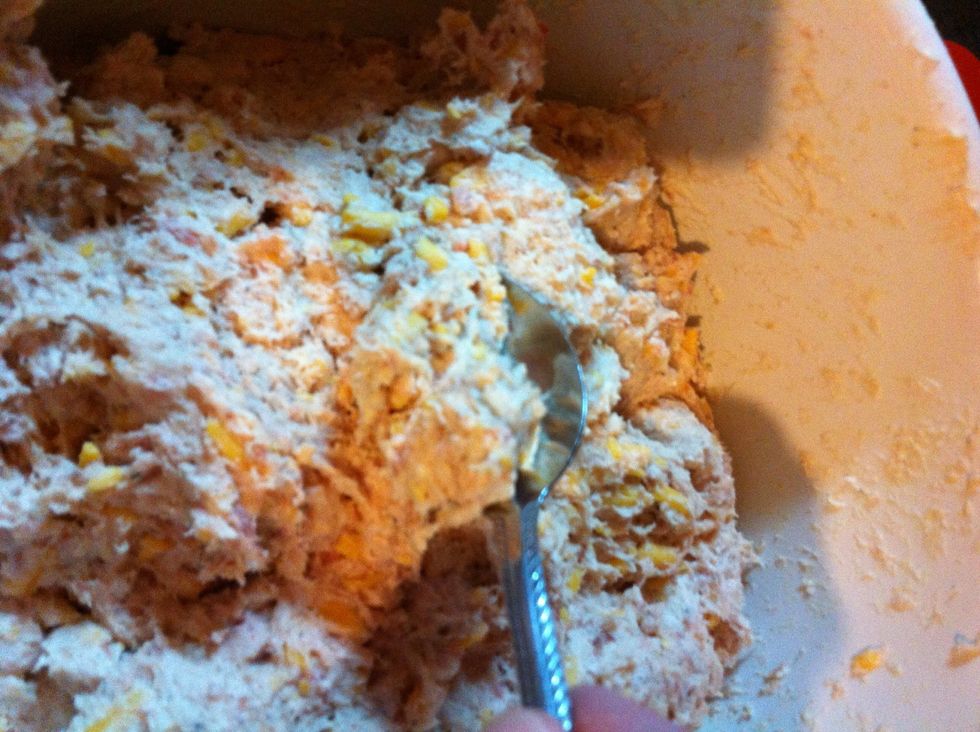 Take a teaspoon full of mix...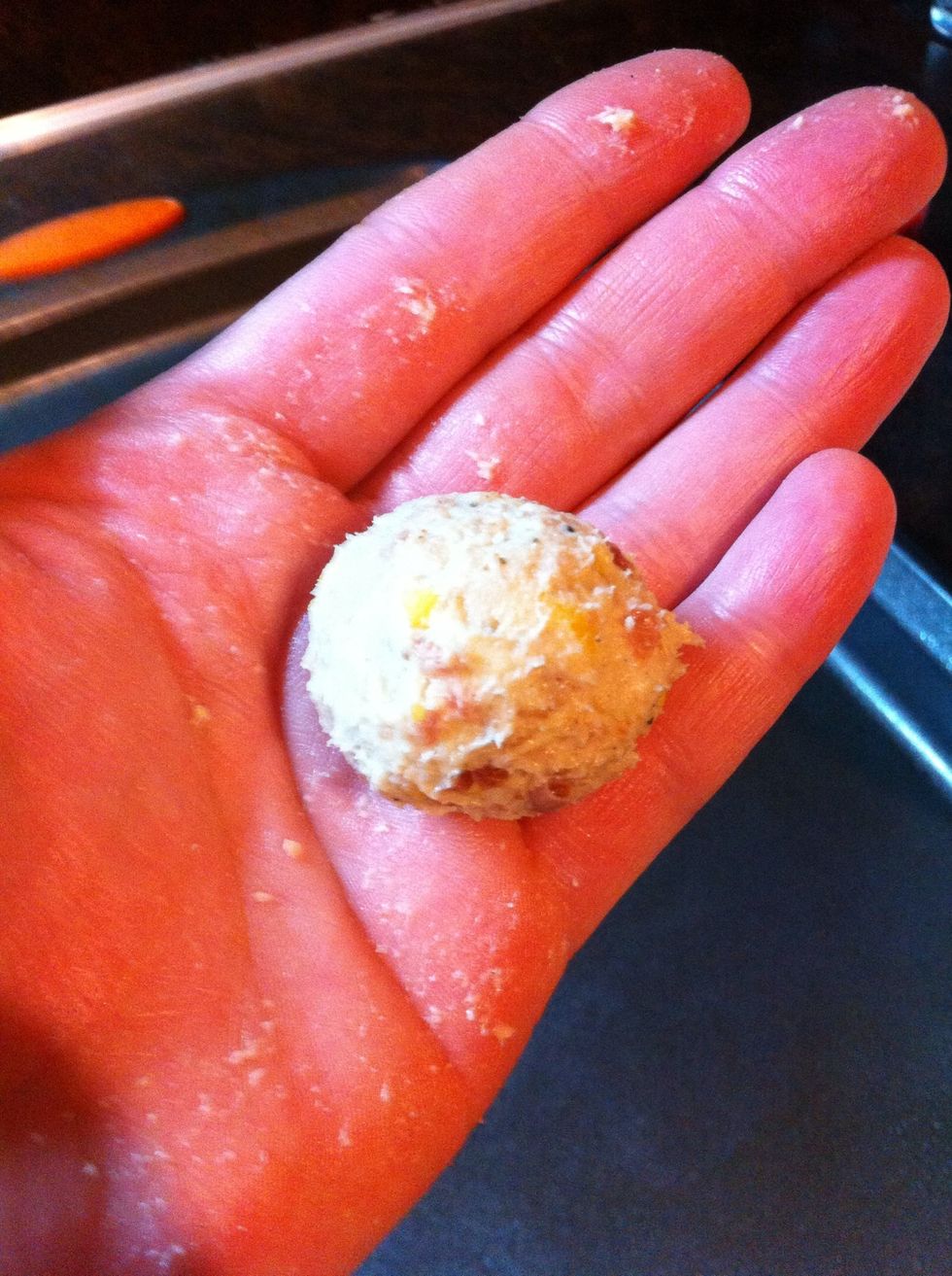 ...roll into bite size ball.
Line up on baking sheet. This recipe makes around 100 balls, depending on how big they are. It sounds like a lot. But they just pop in the mouth and they're gone!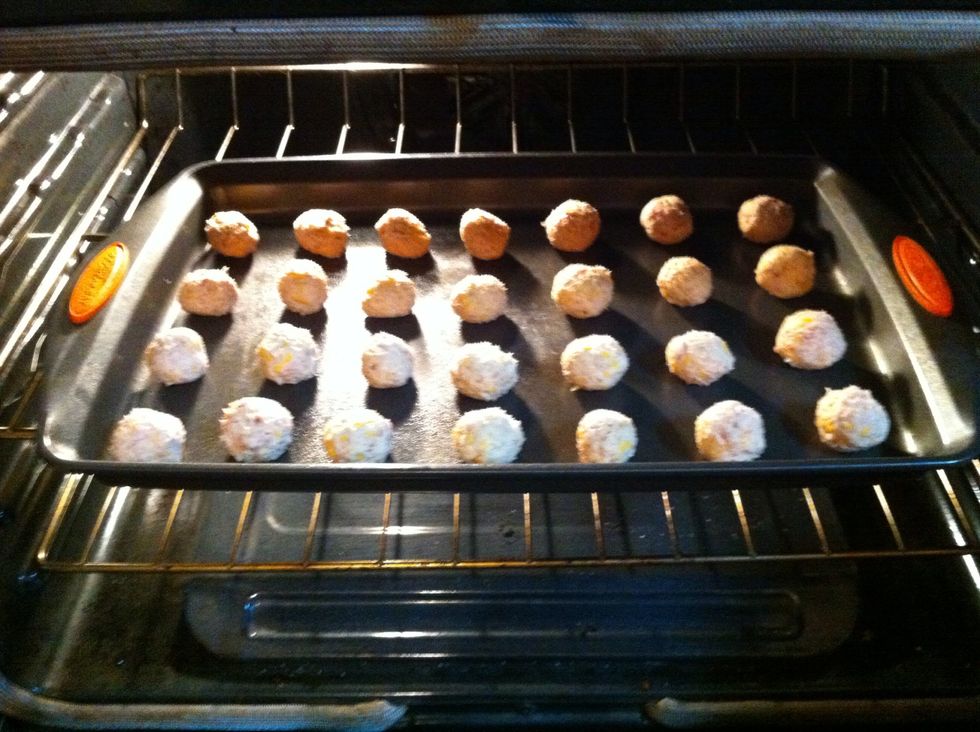 Place in preheated 350 degree oven.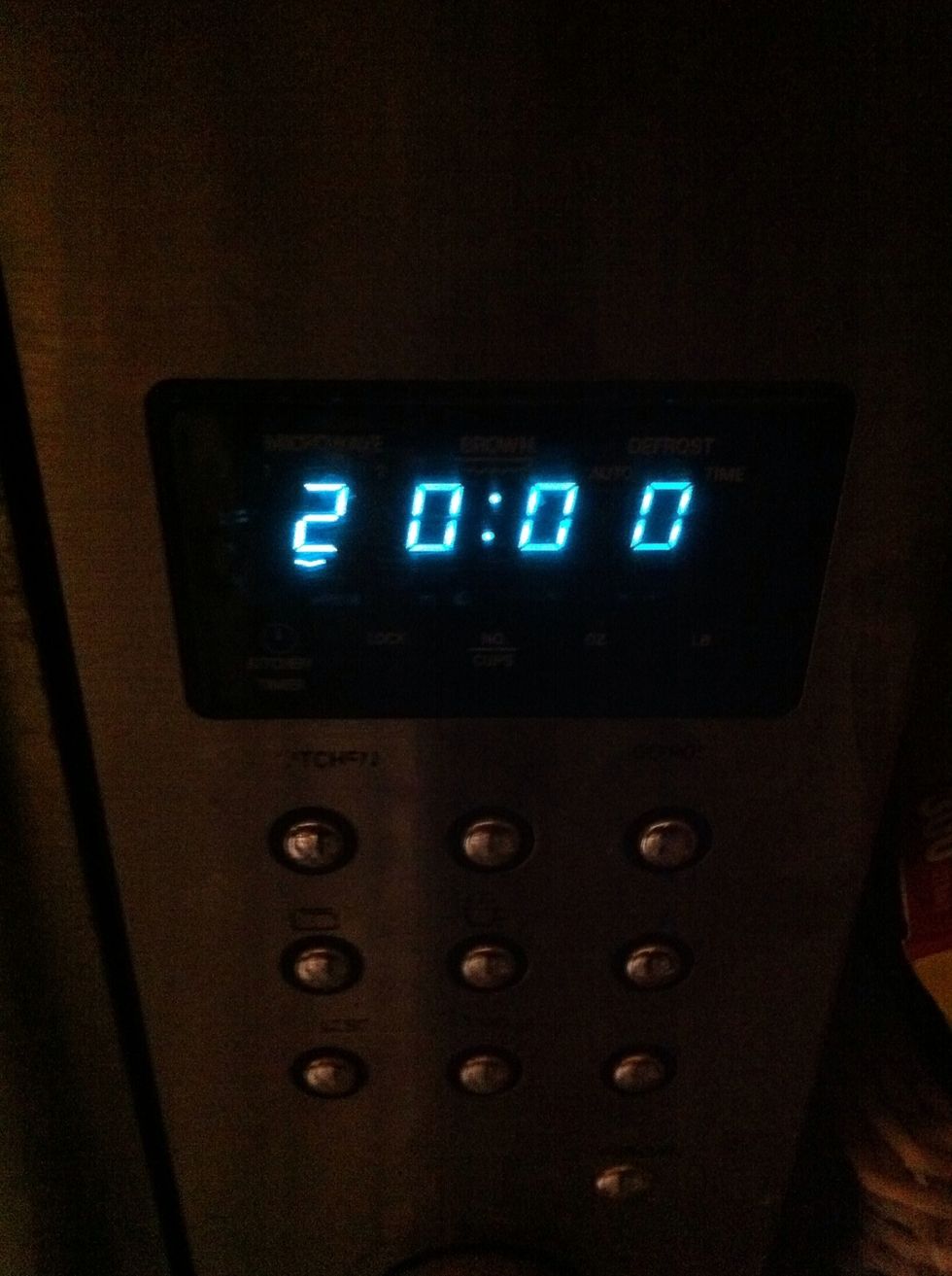 Start timer for 20 min.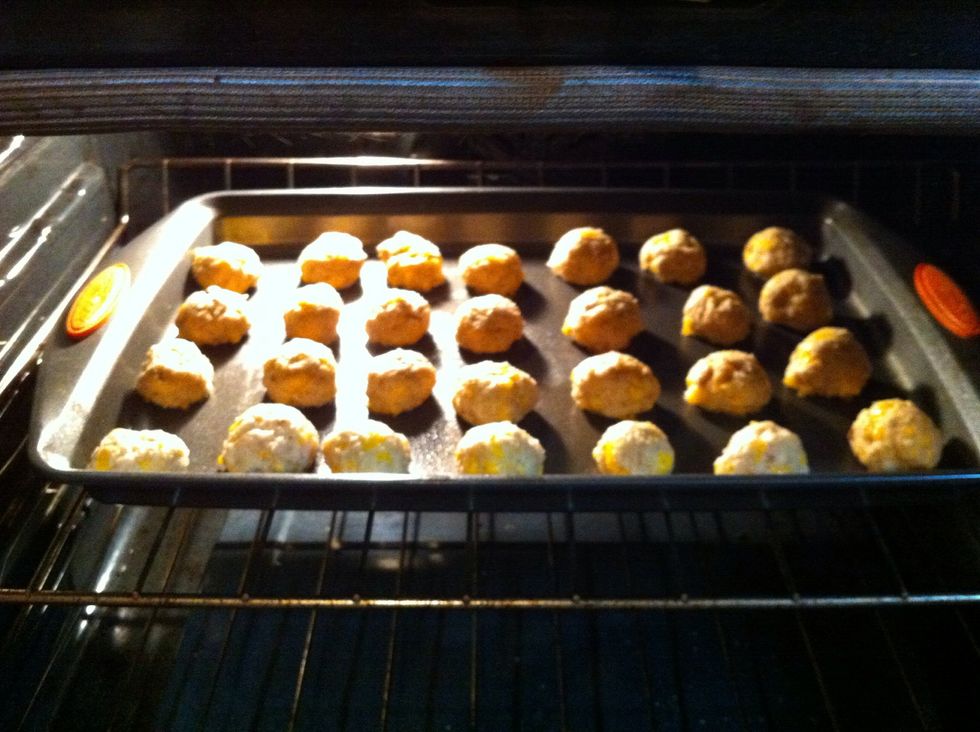 See 10 min in...
And done. Allow to cool enough to release from pan.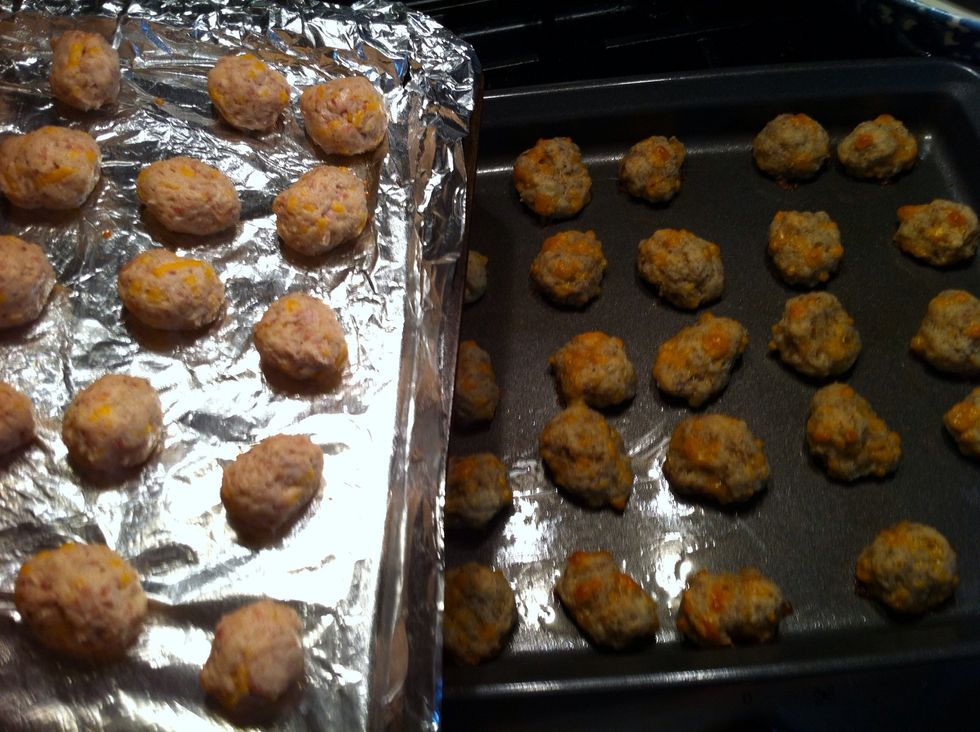 See difference? Before cooked and after? You want that golden color.
See the inside is bread like but with a meat and cheese kick.
Sausage Balls ..great to share with friends, family,...or just to eat by yourself! Enjoy!
2.0lb Ground Sausage
16.0oz Cream Cheese Softened
16.0oz Shredded Cheddar Cheese
4.0c Baking Mix
Water
Lucy Hudnall
If you can't explain it to a 6 year old, you don't understand it yourself. -Albert Einstein