Make Sausage & Apple Stuffed Acorn Squash
31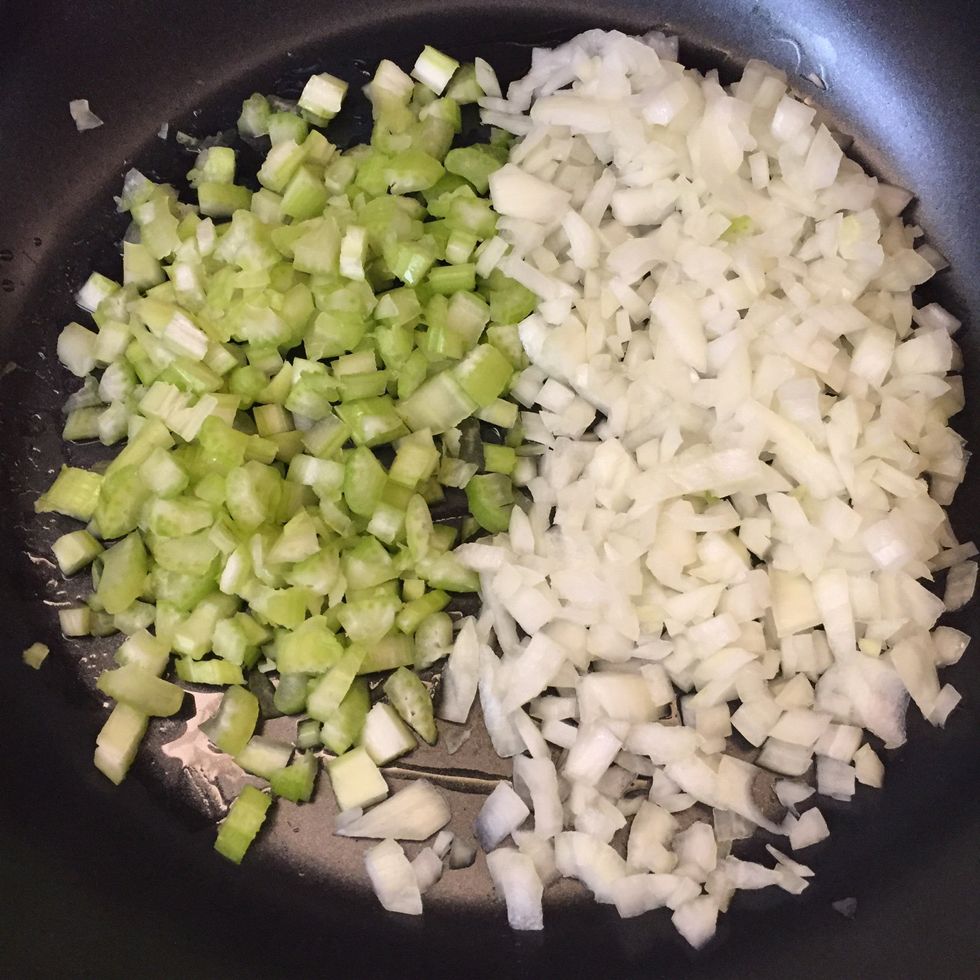 Add about 1tbsp EVOO to low/medium heat pan. Add celery & onion. Cook about 5 minutes until translucent.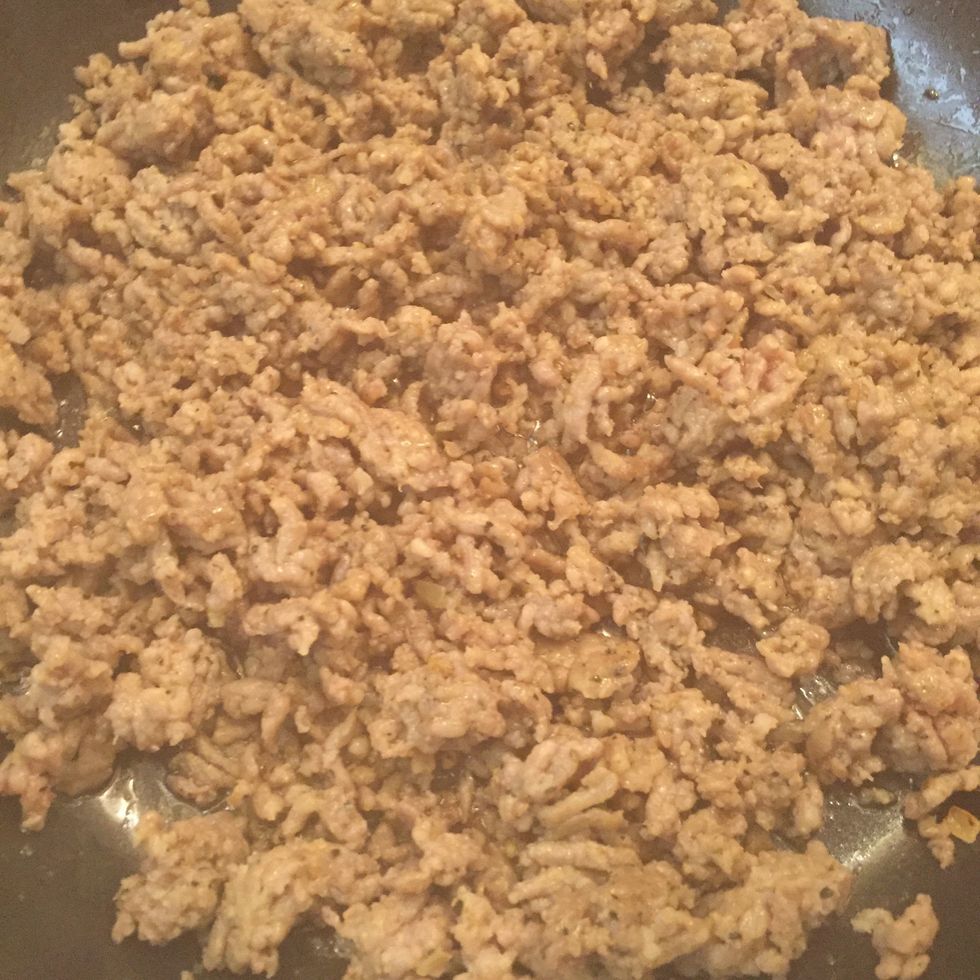 Remove the celery and onion & set aside. Add sausage and cook until brown.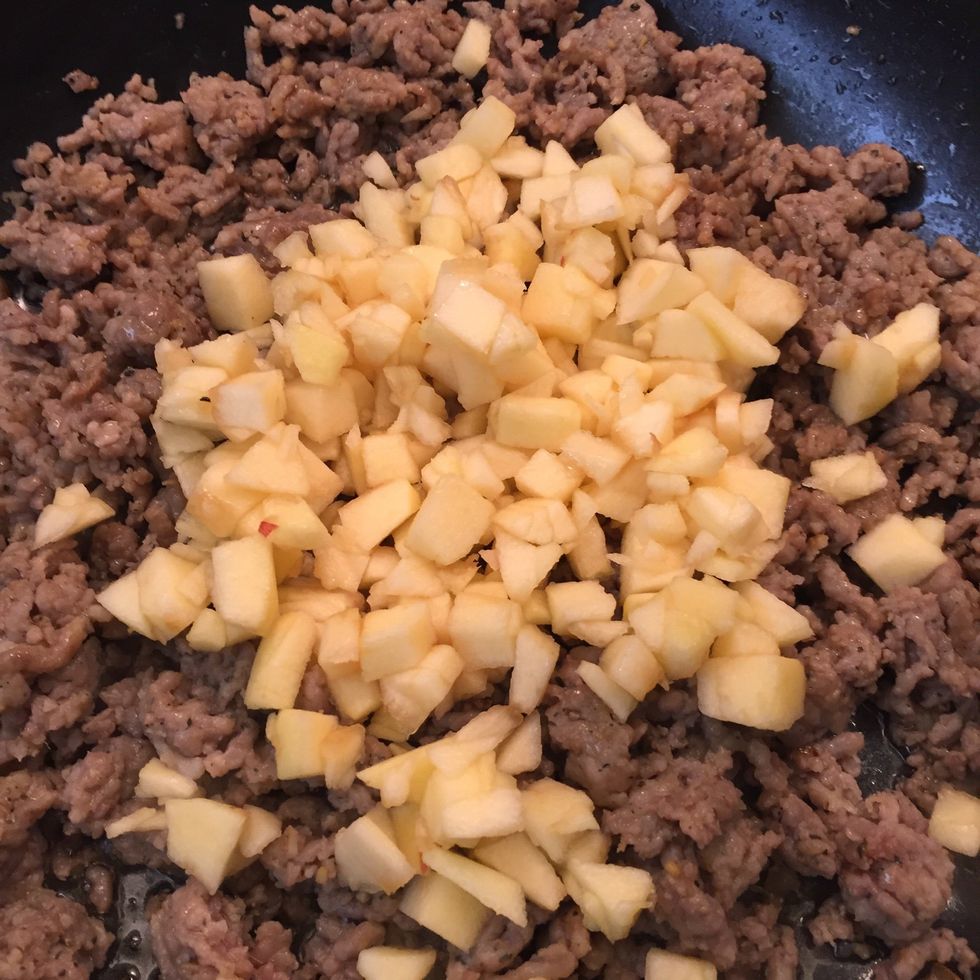 Add the apple.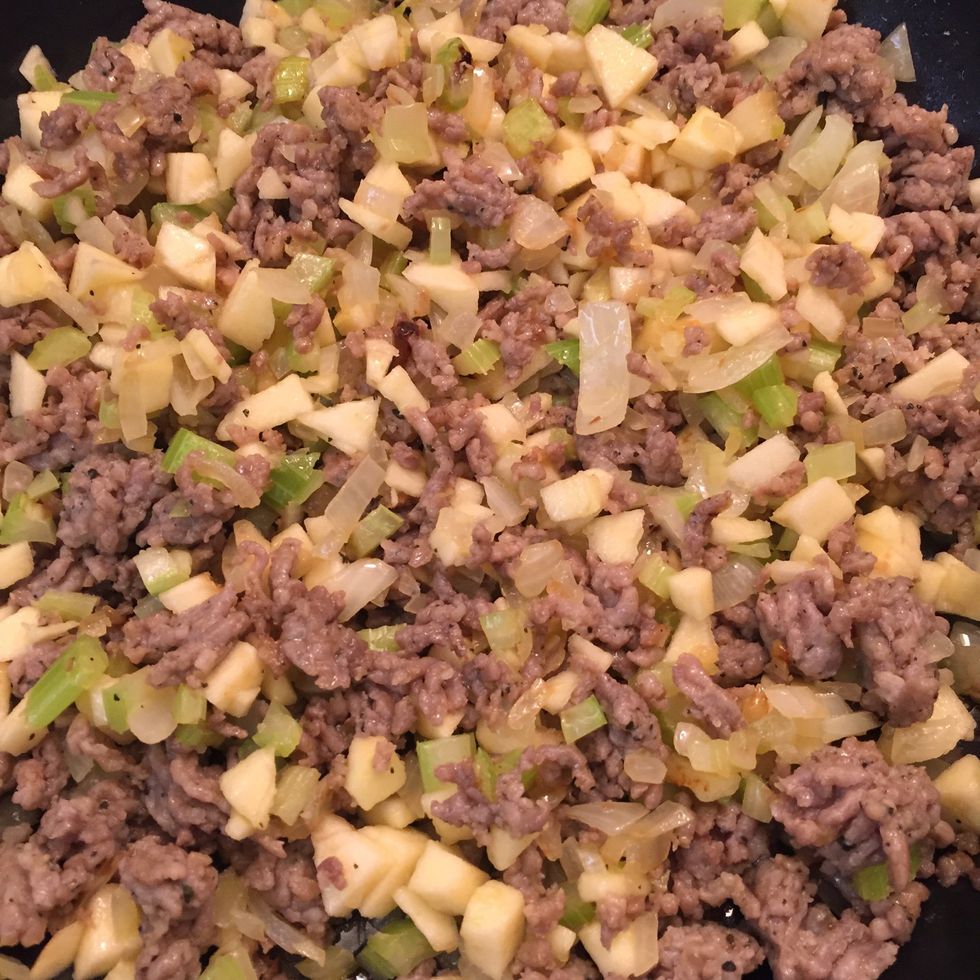 Add the celery & onion back in.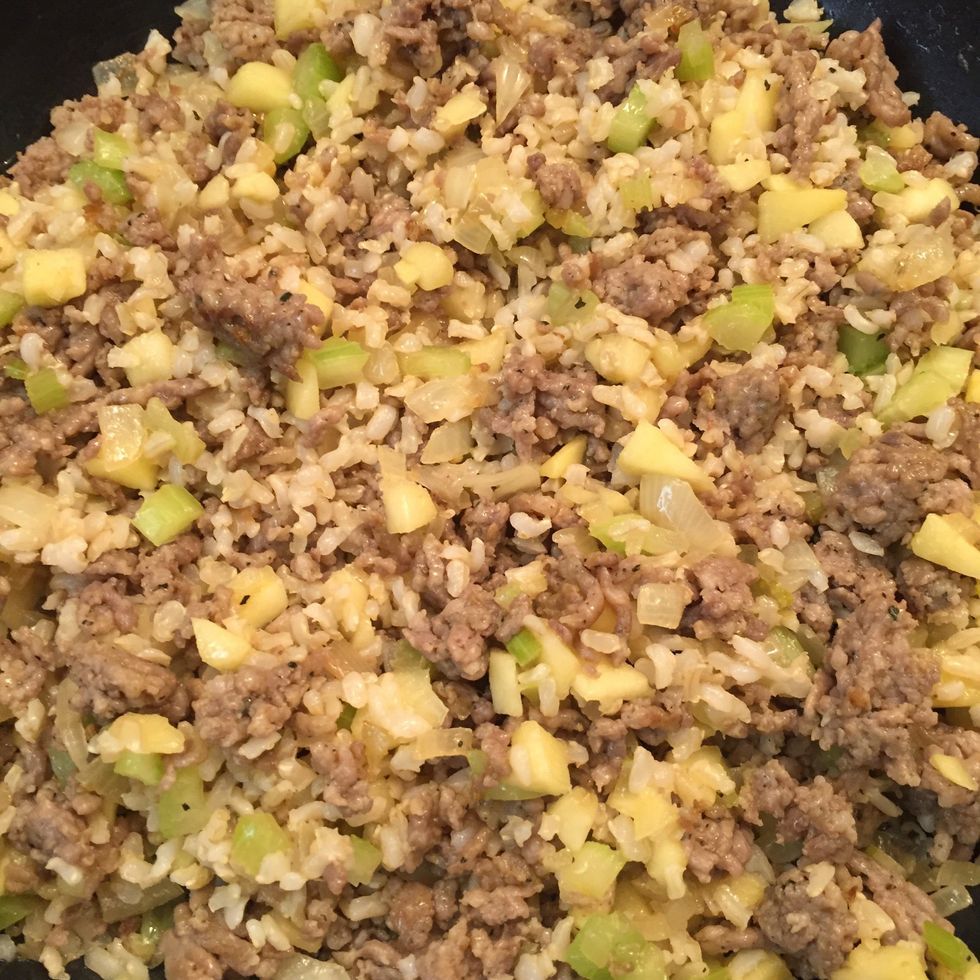 Add the rice and mix to combine.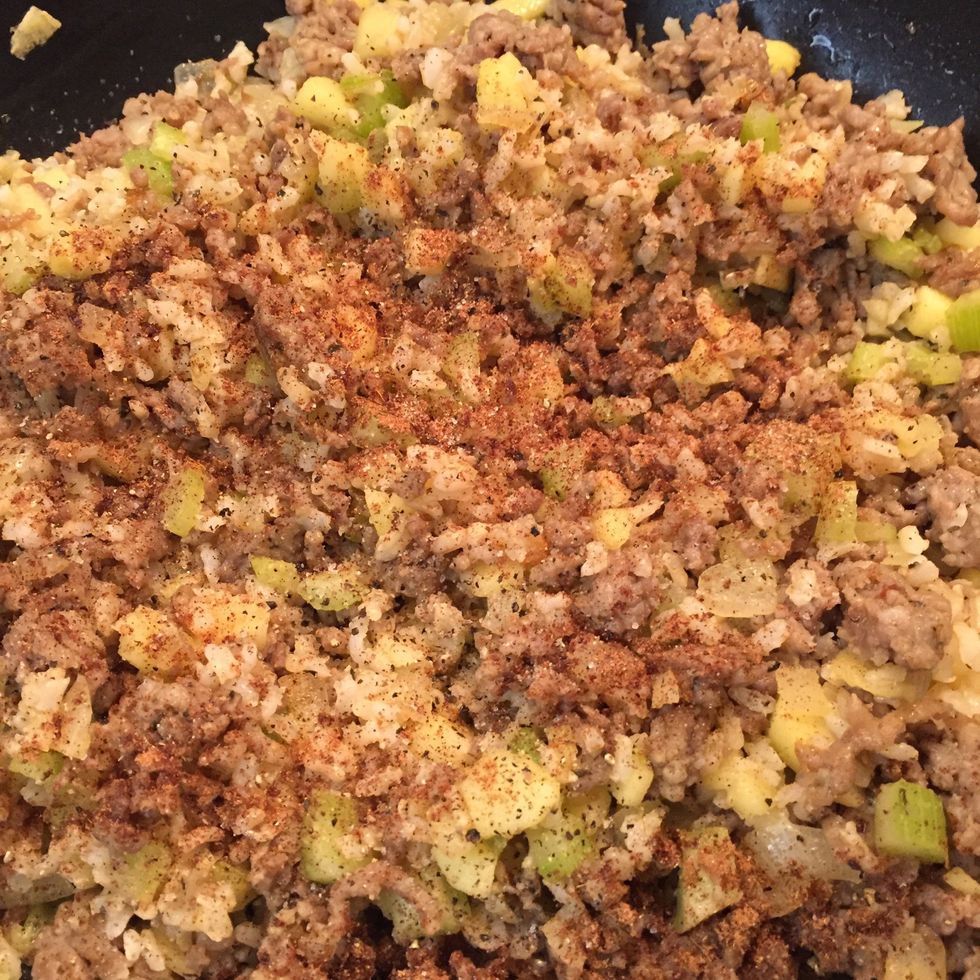 Add the pumpkin pie spice, sea salt, & black pepper.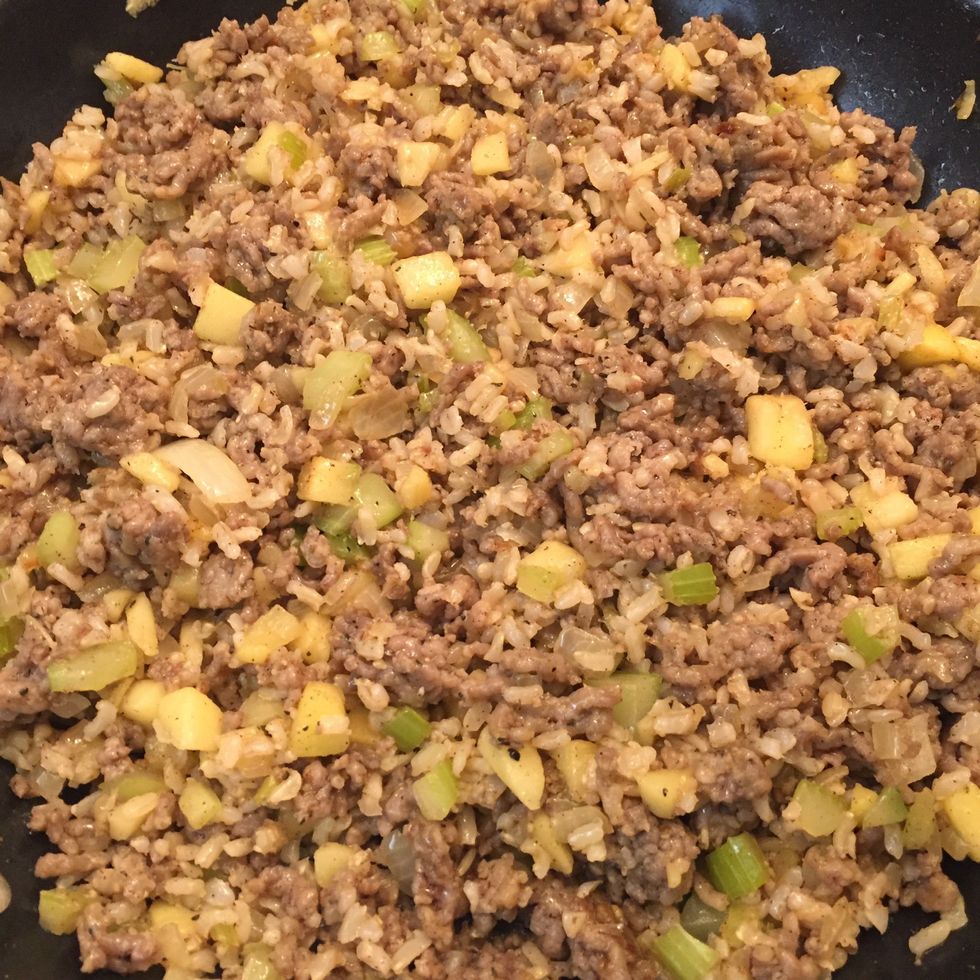 Mix everything together & set aside.
Preheat oven to 350 degrees. Cut squash in half & scoop out the seeds. Brush with EVOO & season with sea salt and black pepper. Place cut side down on parchment paper.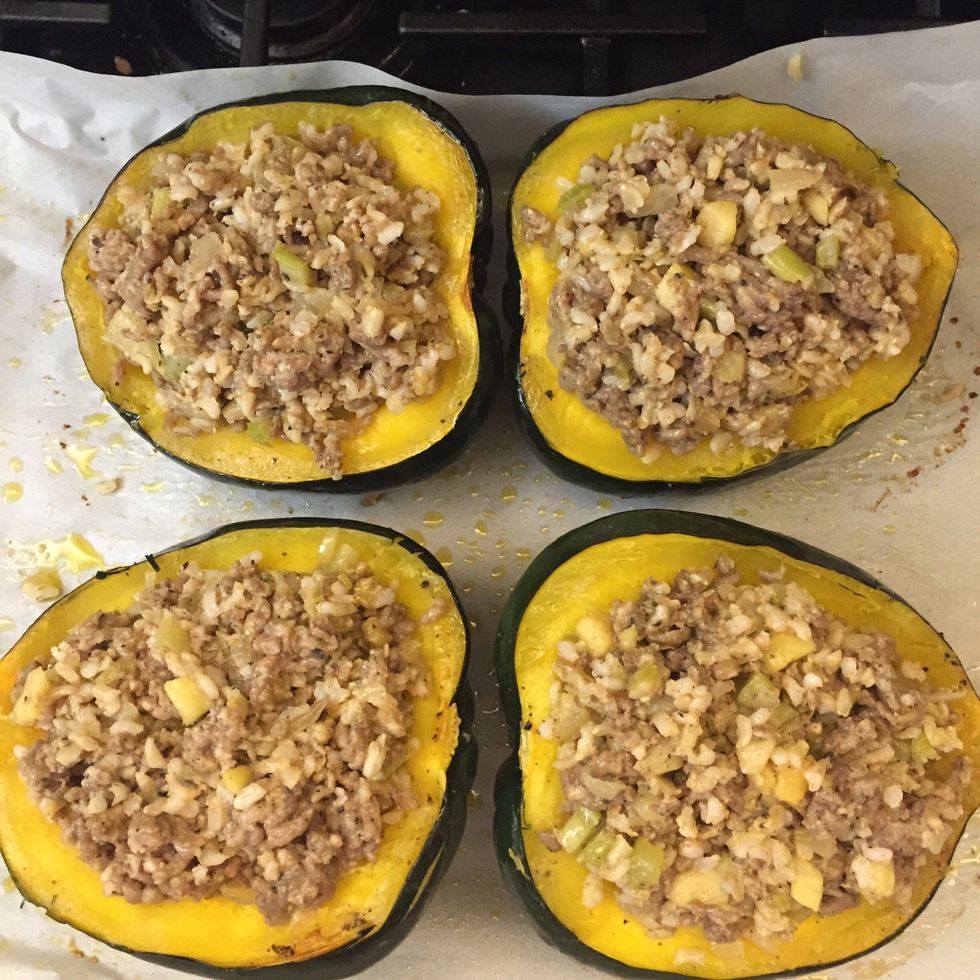 Bake for 30 minutes. Remove from oven & spoon the filling into each half.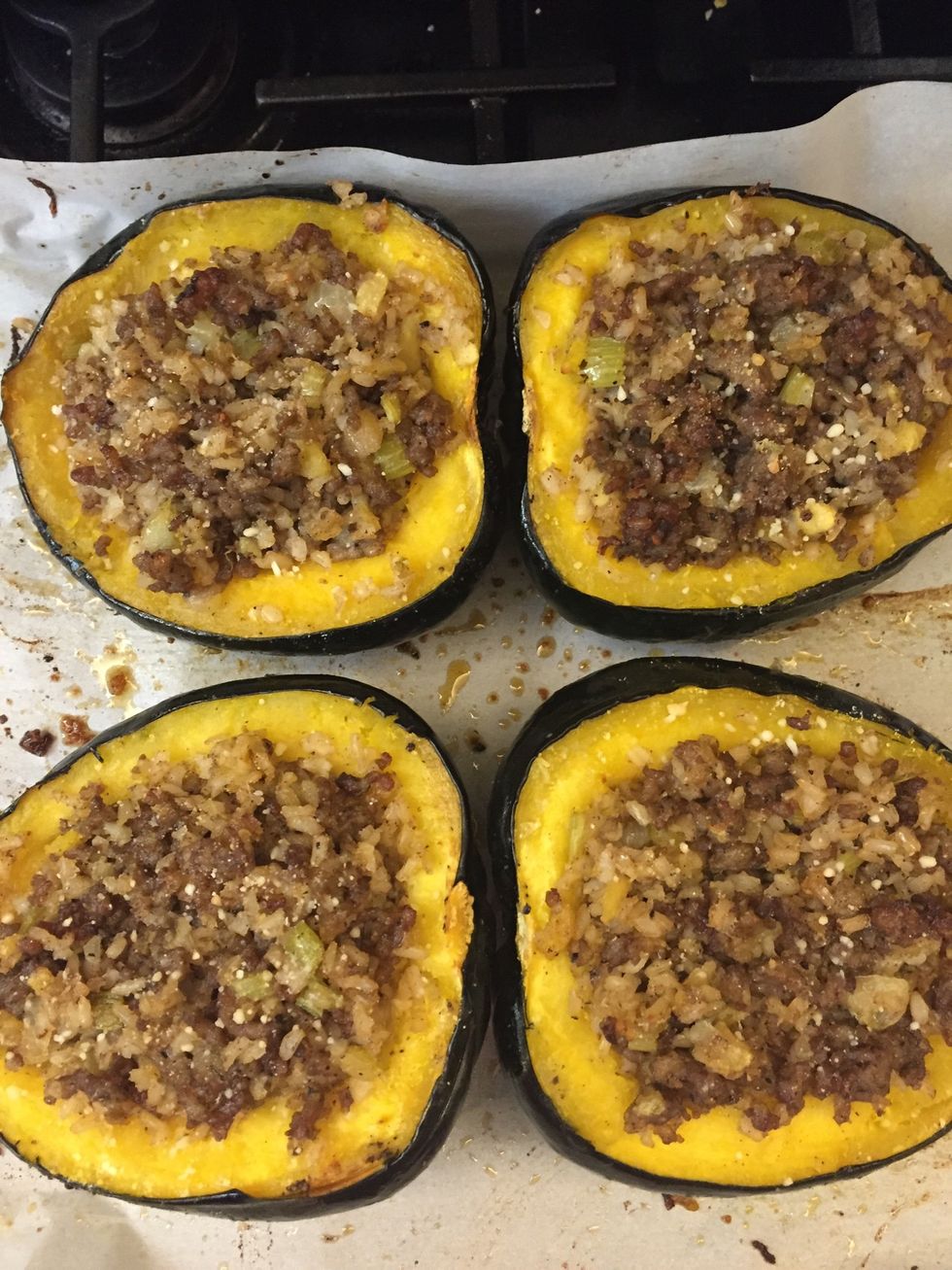 Put back into the oven for another 20 minutes.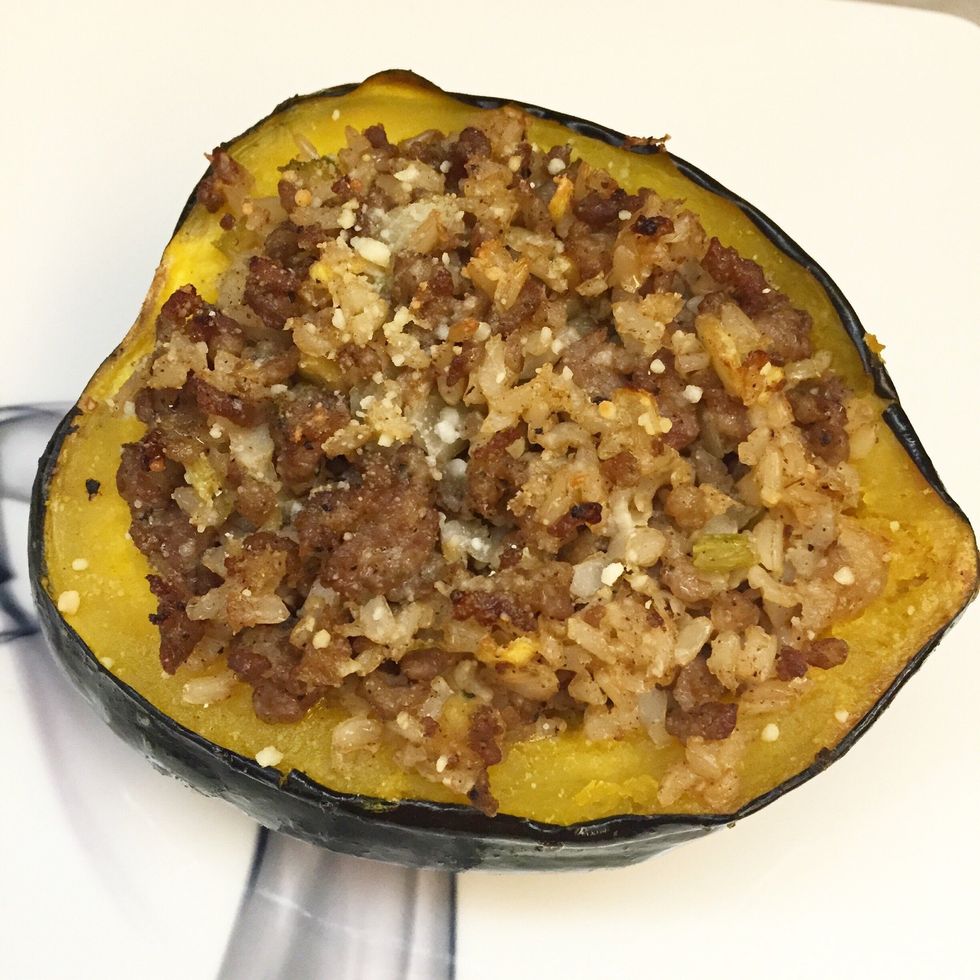 Optional: serve with grated cheese on top
EVOO
2.0 Acorn Squash
1.0lb Ground Italian Sausage
1.0 Small Yellow Onion (1 cup chopped)
2.0 Celery stalks, chopped
1.0 Apple (any red), peeled & diced
2.0c Brown or White Rice
1/2Tbsp Pumpkin Pie Spice
Sea Salt, to taste
Black Pepper, to taste
Optional: Grated Cheese