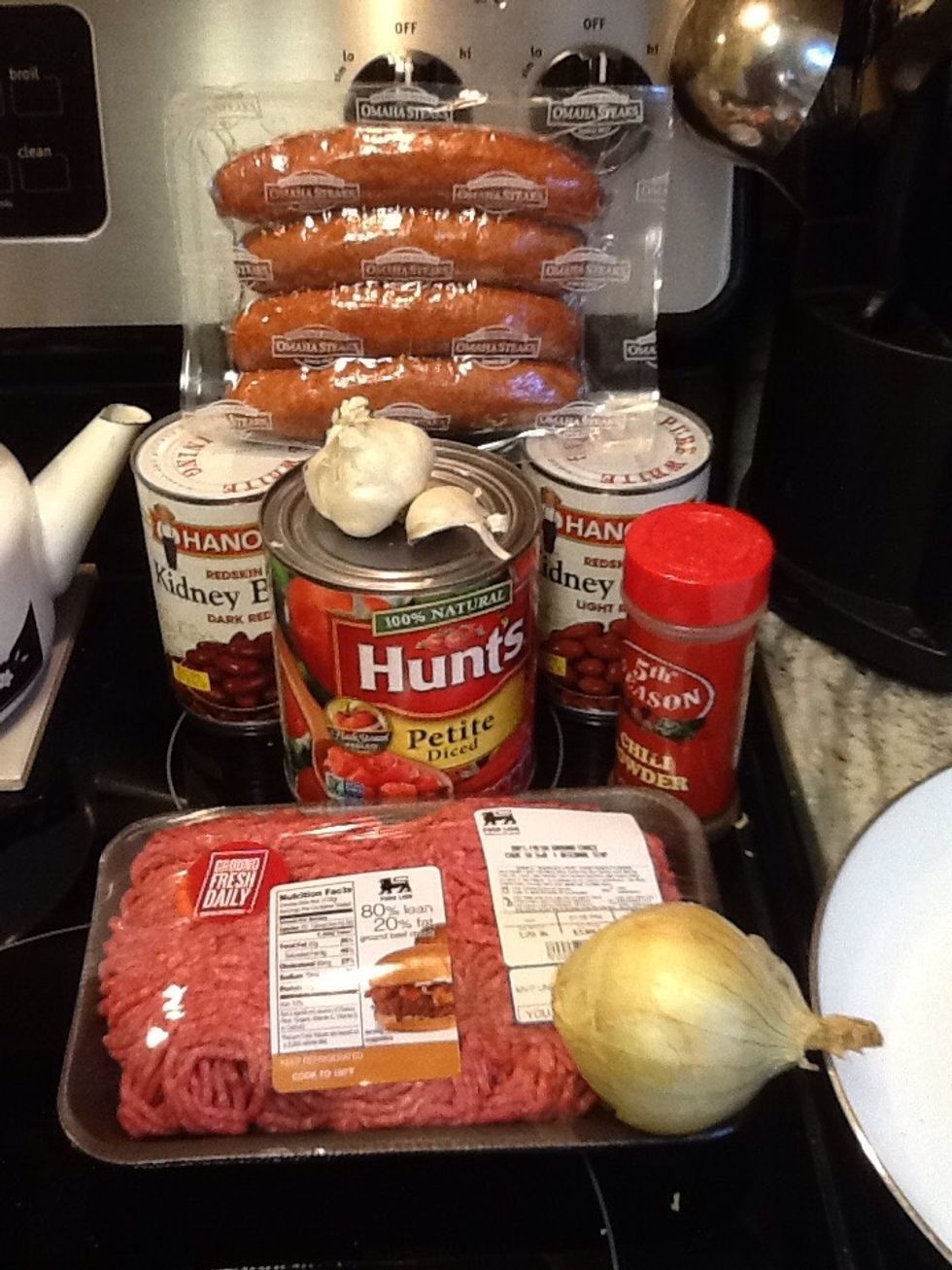 Gather ingredients.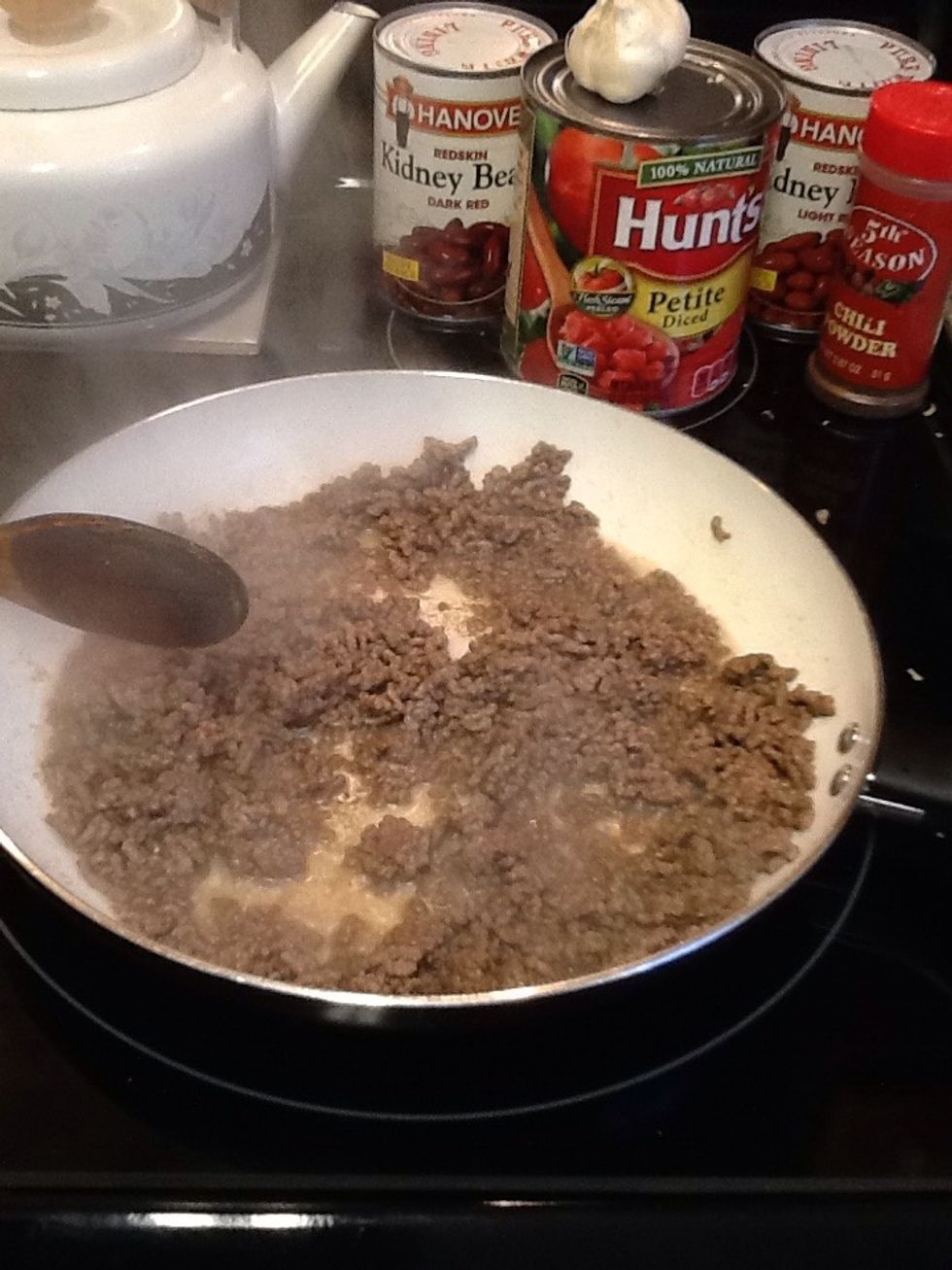 Brown and drain hamburger. Place in crock pot.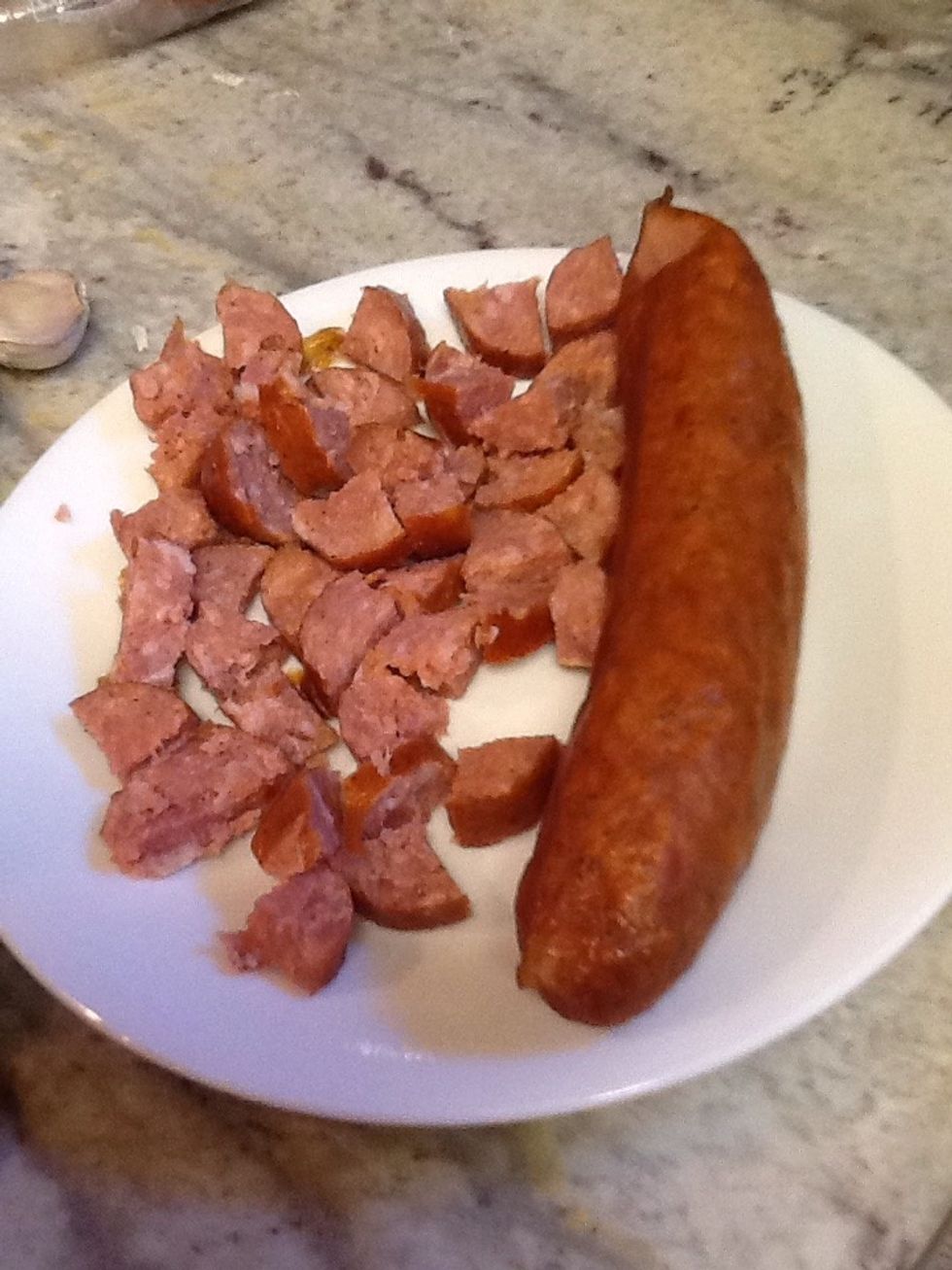 Cut sausage into small bite size pieces and layer on top of hamburger in crockpot.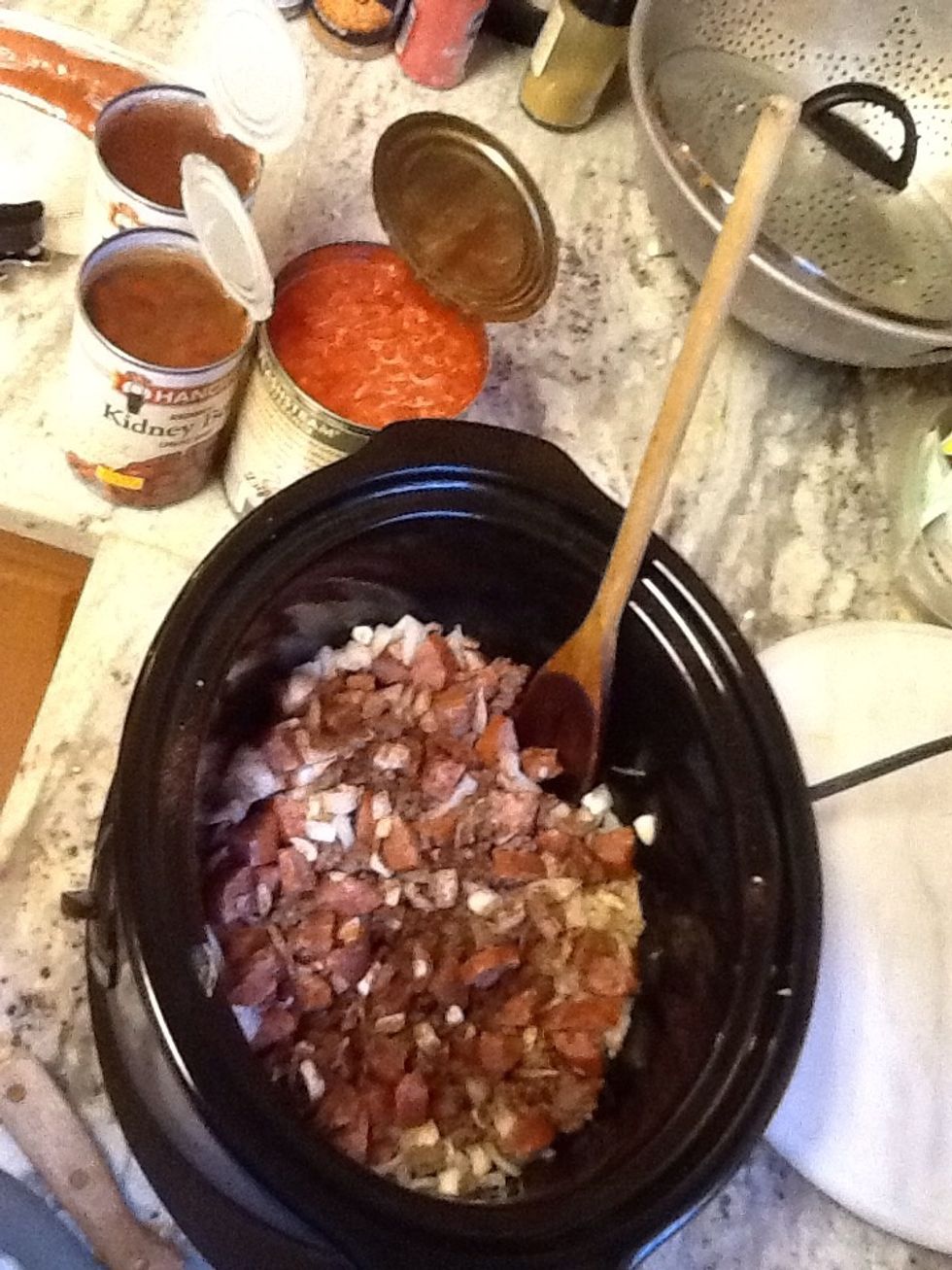 Add diced onion, garlic, and chili powder, then pour in beans and diced tomatoes.
Lightly mix. Cook in covered crock pot for 4 hours on high or 6 hours on low. Add water if thinner consistency is desired.
Enjoy a bowl with crackers on the side, or topped with sour cream, hot sauce, shredded cheese, or chives. A filling and tasty meal on a chilly (or chili) day!
1/2 lb ground beef
1/2 lb kielbasa sausage
1 medium onion, chopped
2 cans red kidney beans
1 large can diced tomatoes
1 -2 cloves garlic, finely sliced
1-2 teaspoons chili powder
1/2 to 1 cup water