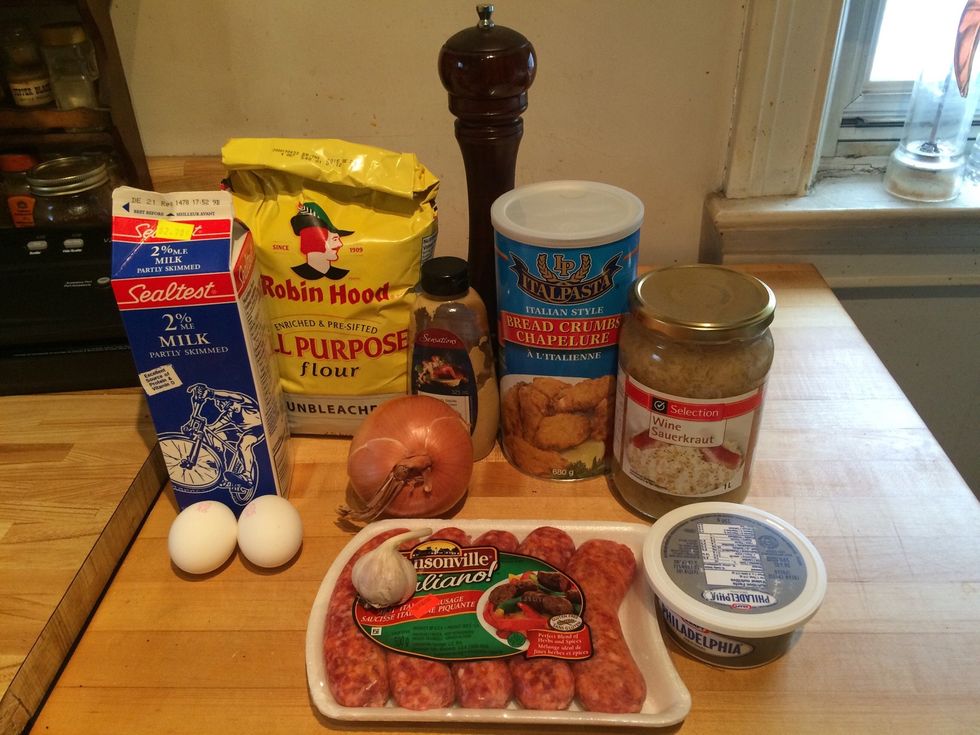 All that is needed!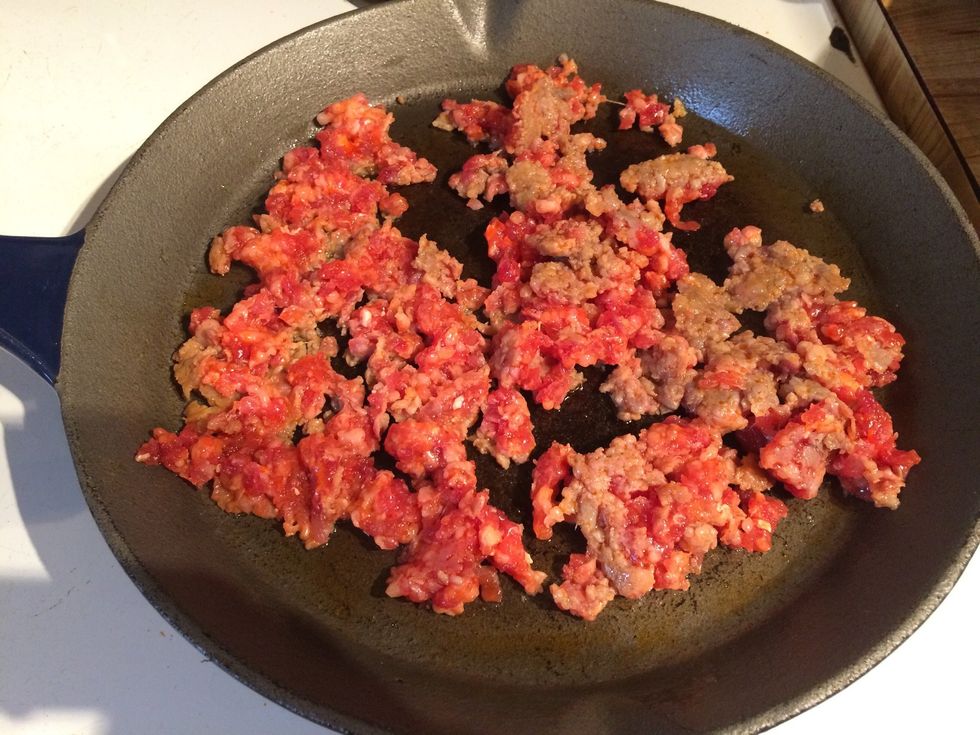 Take the skin off the sausages. Cook the sausage and break it up into smaller pieces.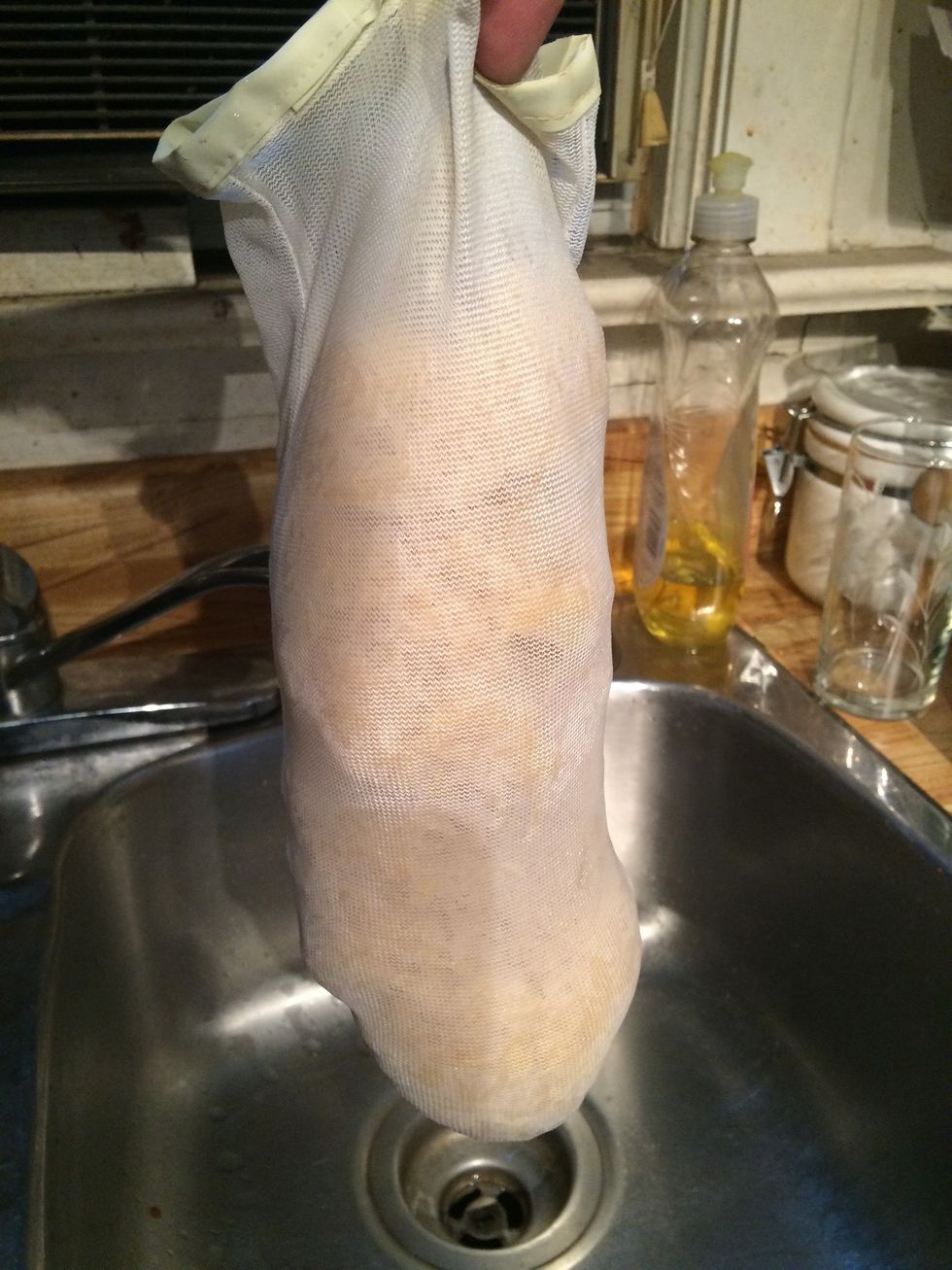 Drain the sauerkraut. I use a jelly bag to get most of the moisture out.
Chop up the sauerkraut into small bits.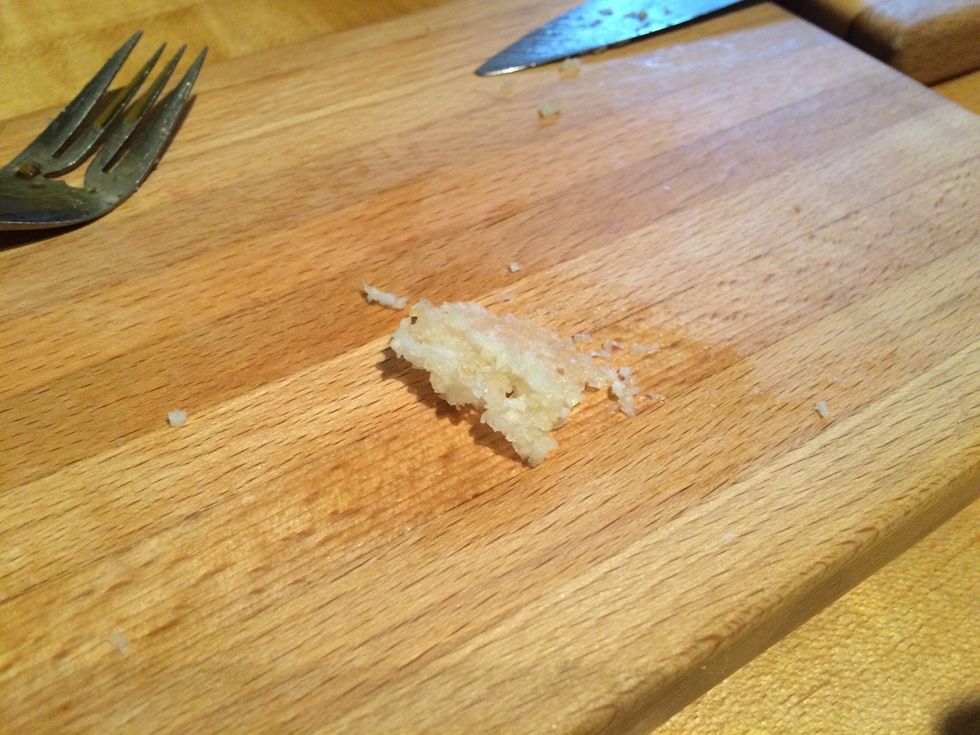 I used a fresh garlic and chopped it up fine. You can use powder if needed.
Chop the onion into small bits also.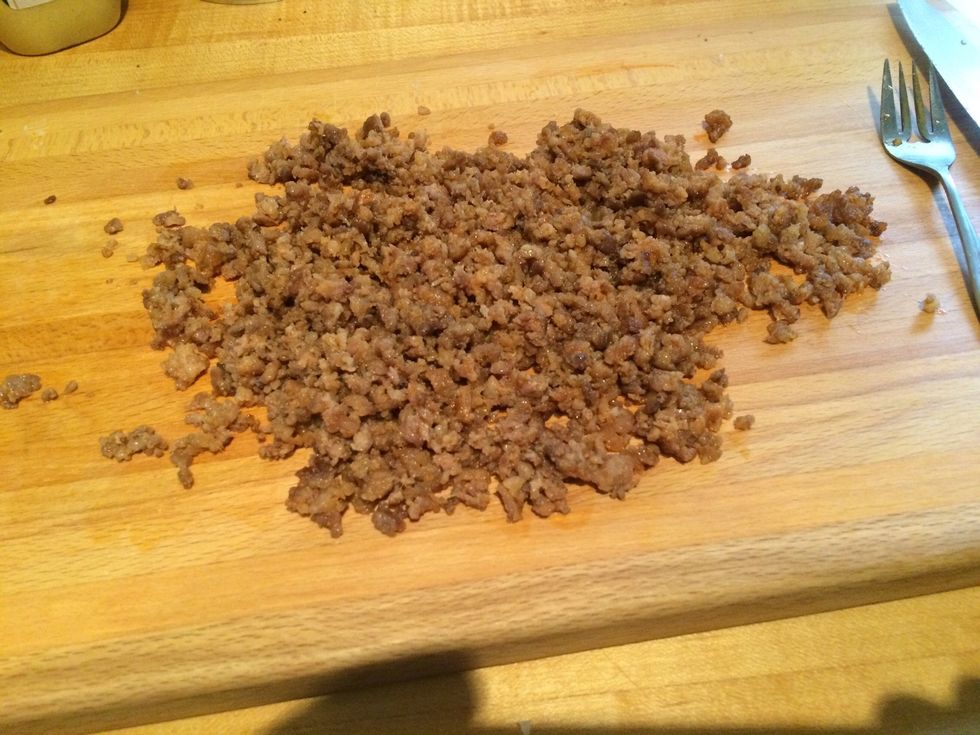 When the meat cools down chop it up into smaller pieces.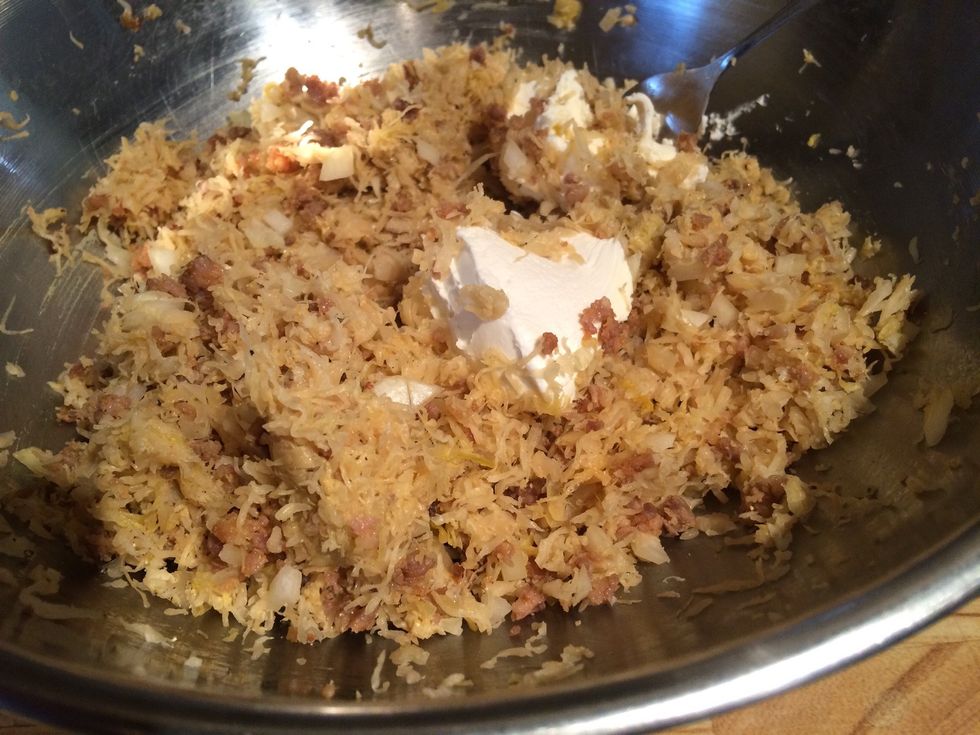 Mix the first 8 ingredients in a bowl. Mix well. I use my hands to mix everything well. I sometimes add a little more of the cream cheese to help hold the balls together.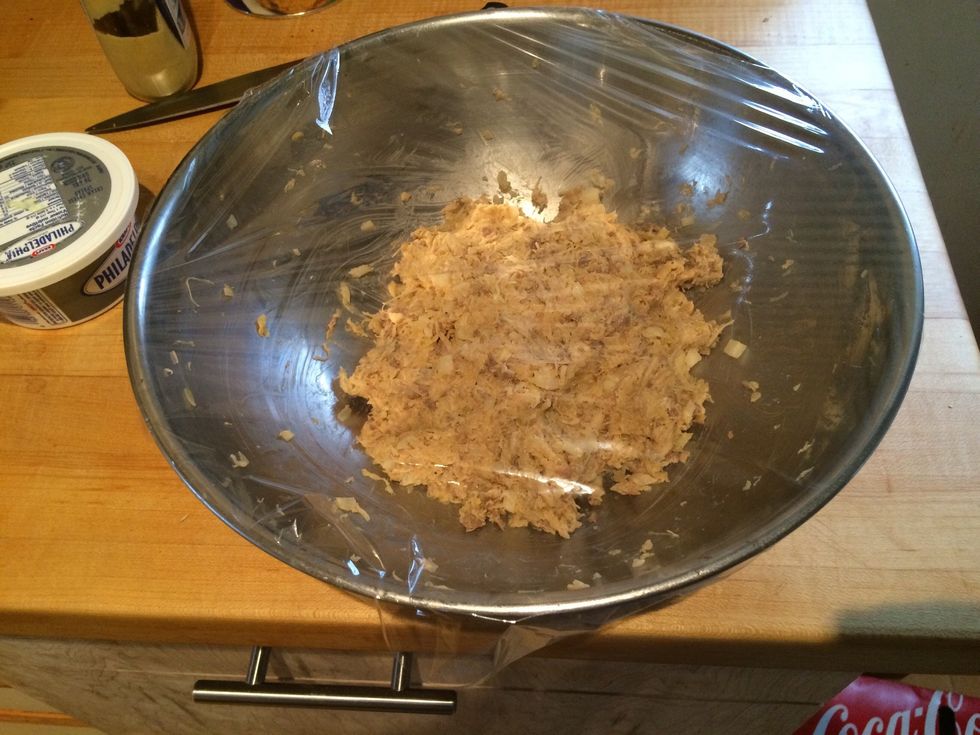 Once mixed,cover and put in fridge until it cools. It will be easier to form balls when it's cool and they will hold their shape.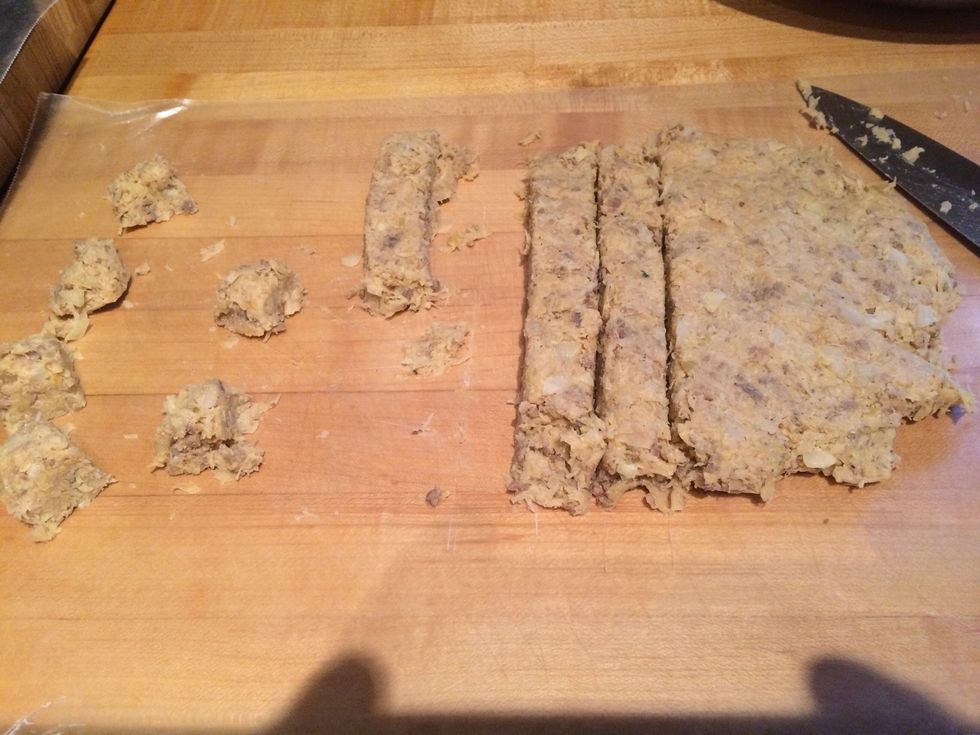 Once it's cooled down, roll out the mixture to about 3/4-1inch thickness. Then start cutting into strips of about 1 inch.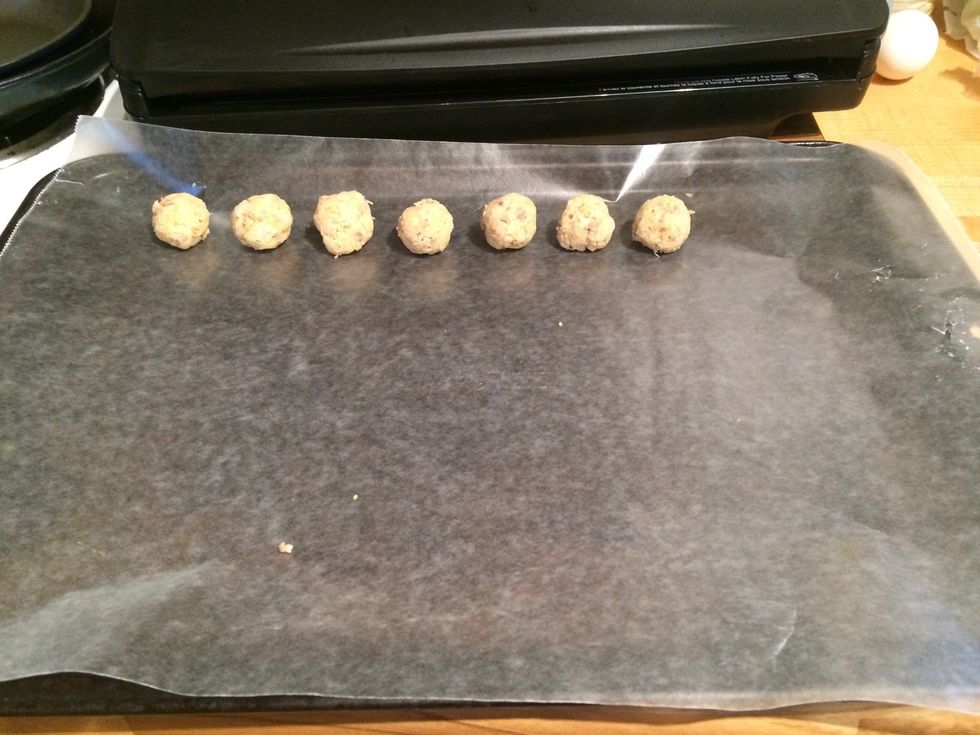 Then start rolling the cut pieces into balls.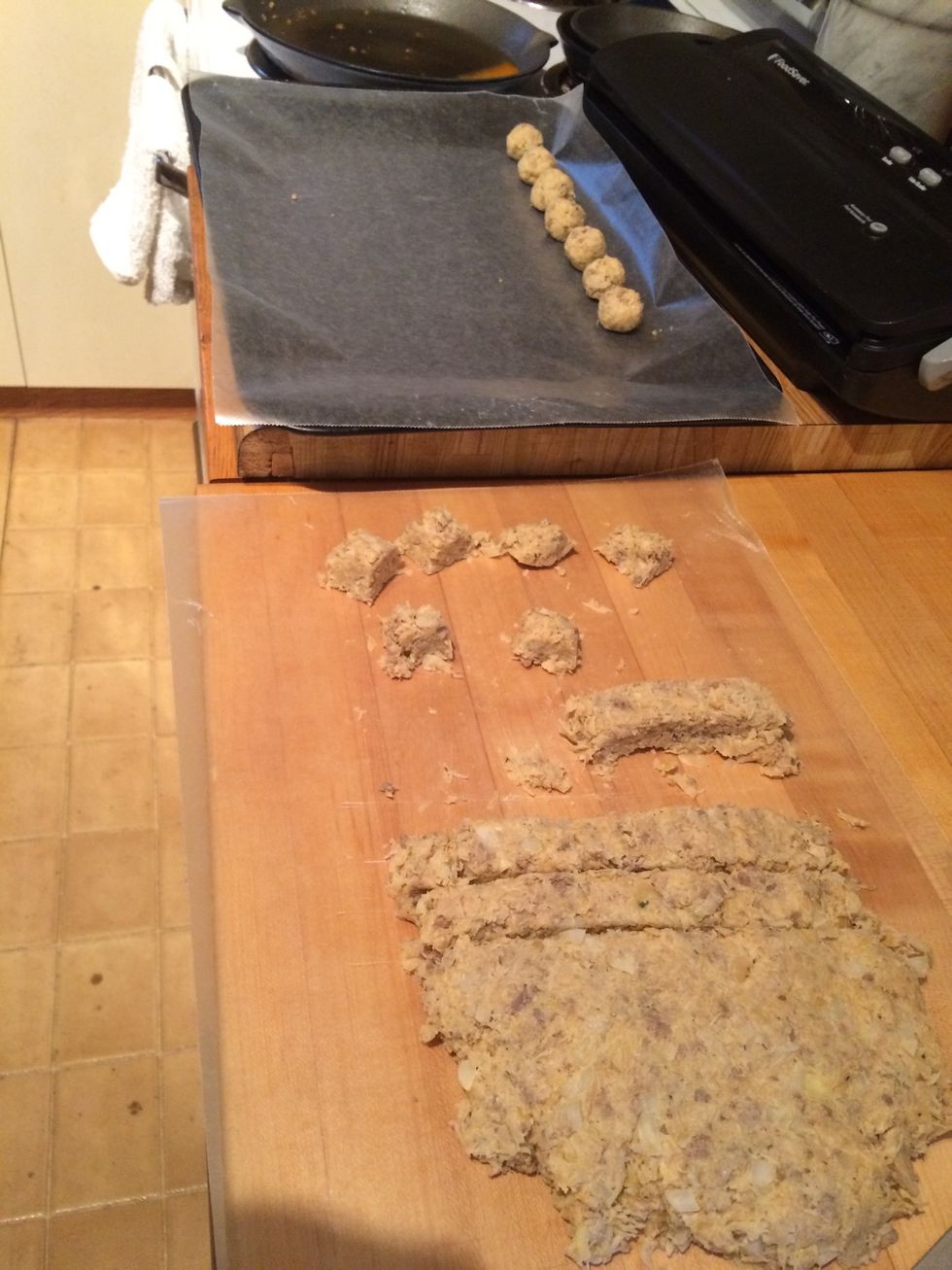 Just showing the process I did. I had my brother helping me, to get they done faster.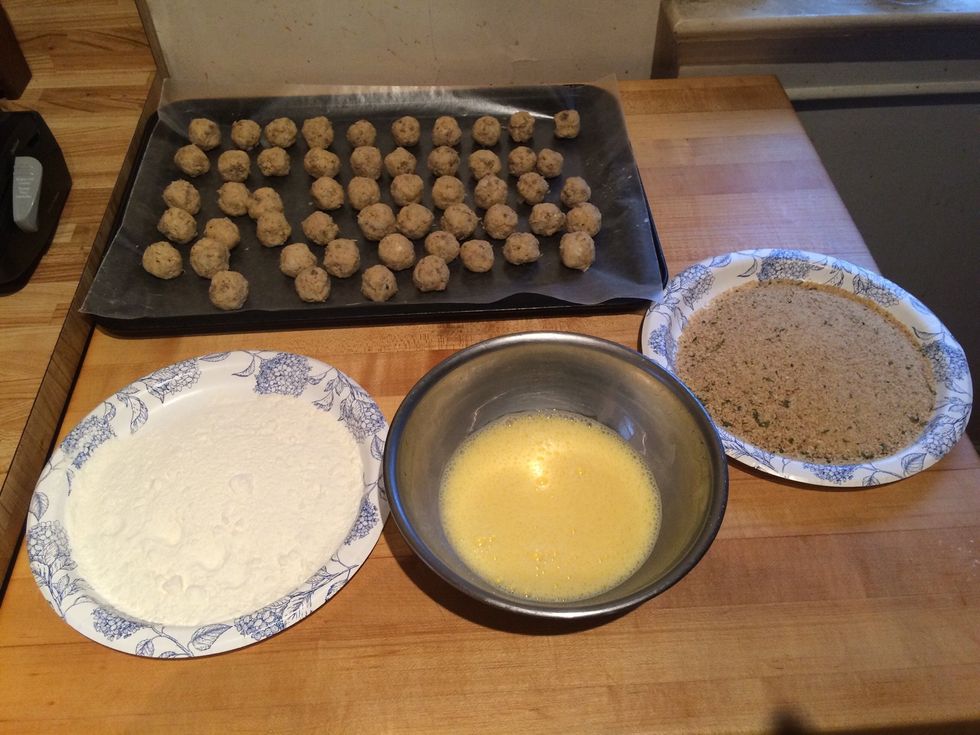 Now the messy part!! Get the rest of the ingredients ready.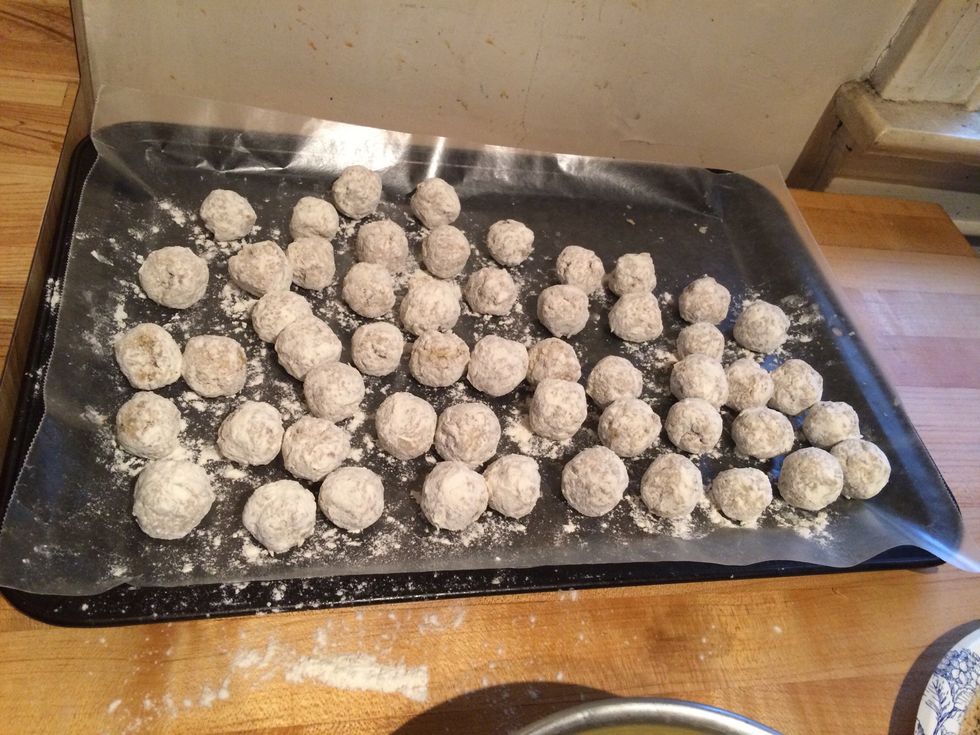 I cover all the balls with flour first.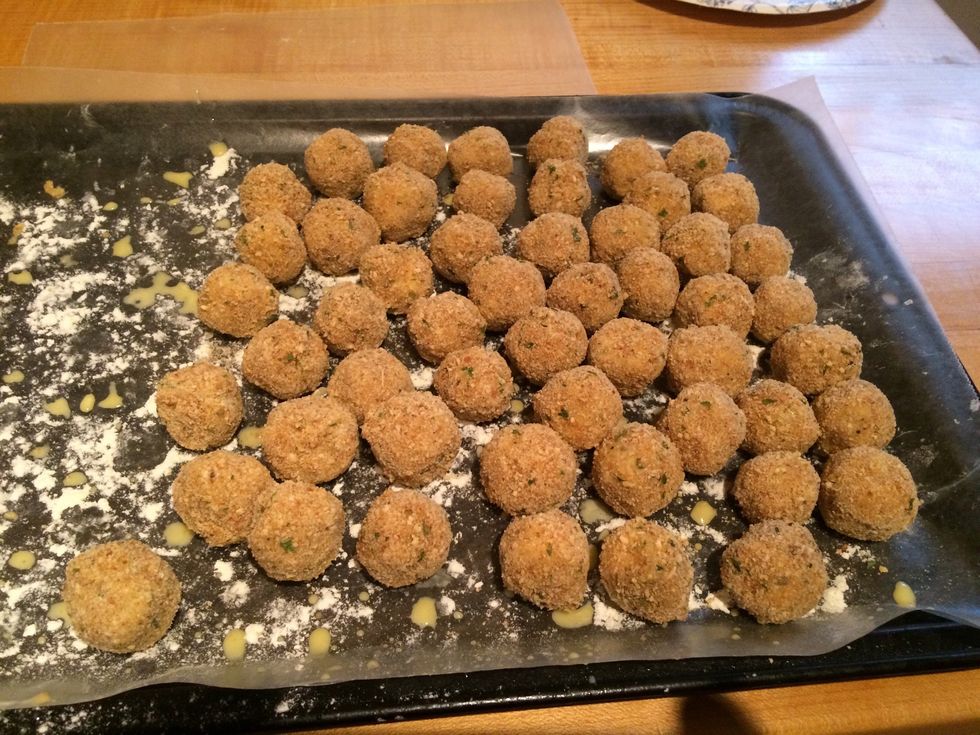 After the flour, dip the balls in the egg/milk mixture, then into the Italian bread crumbs. Didn't get a picture of this process, TOO MESSY!!
Once all balls are coated, then start frying them in a little oil. I do these in small batches. It's easier to not burn them. All you are doing is browning them!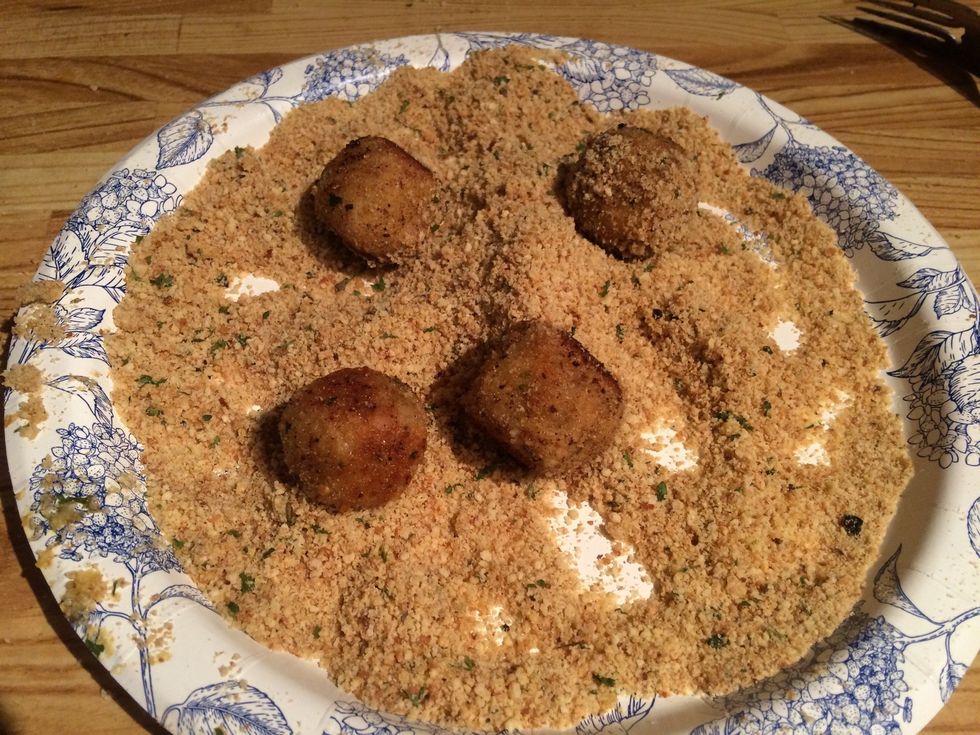 Once they are done, I roll them in some more bread crumbs!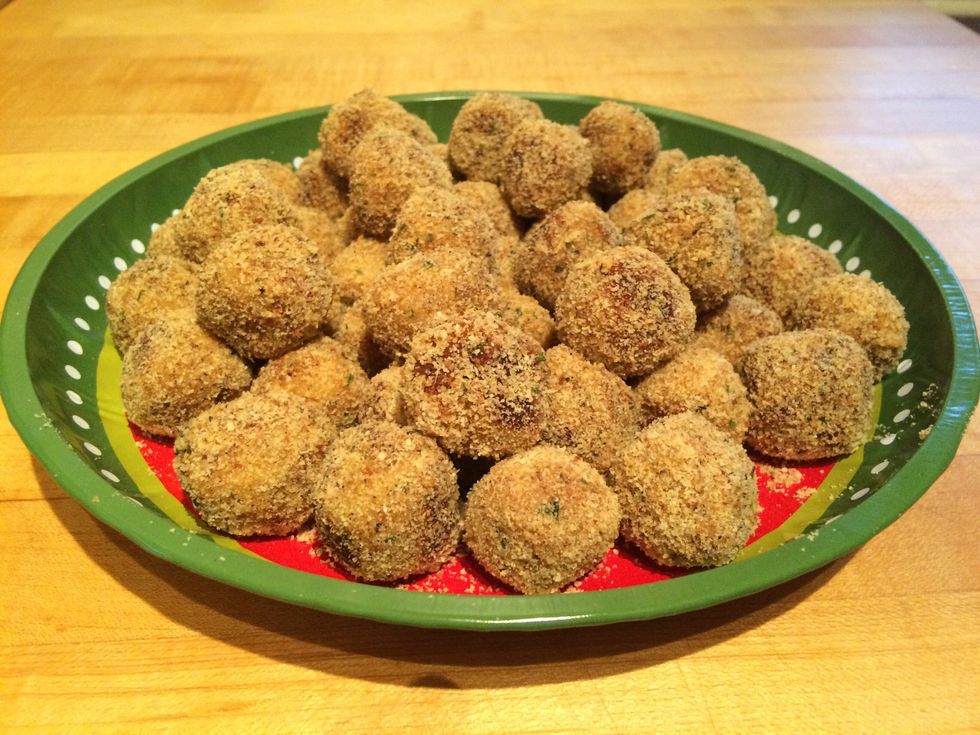 And done!! You can serve them now or put them in the fridge for later. Just throw them in the oven to warm them up before serving. They can be frozen if want also!
1.0c Sausage
16.0oz Sauerkraut
1/4c Onion
40.0g Cream cheese
1.0tsp Prepared mustard
1/4tsp Garlic
1/3tsp Pepper
2.0Tbsp Italian bread crumbs
1/4c Flour
2.0 Eggs
1/4c Milk
1.0c Italian bread crumbs