My elastic hair ties used to always end up breaking. These hair ties are super cute in your hair or on your wrist and won't end up breaking in half.
76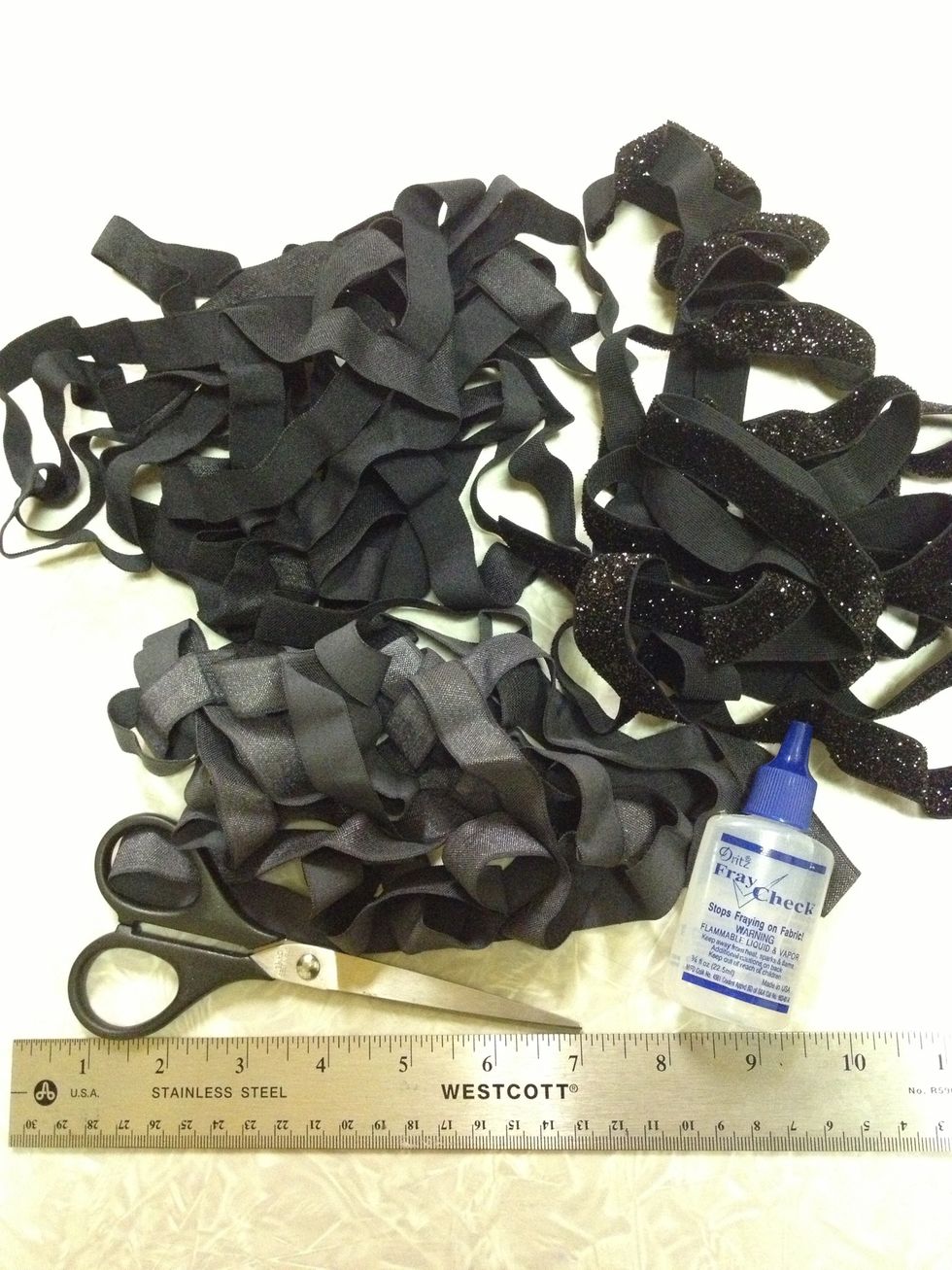 Gather your supplies together. You can purchase foldover elastic and fray check at Michaels. However the elastic is much cheaper at the Fabric District in LA ($.25-$.50 per yard).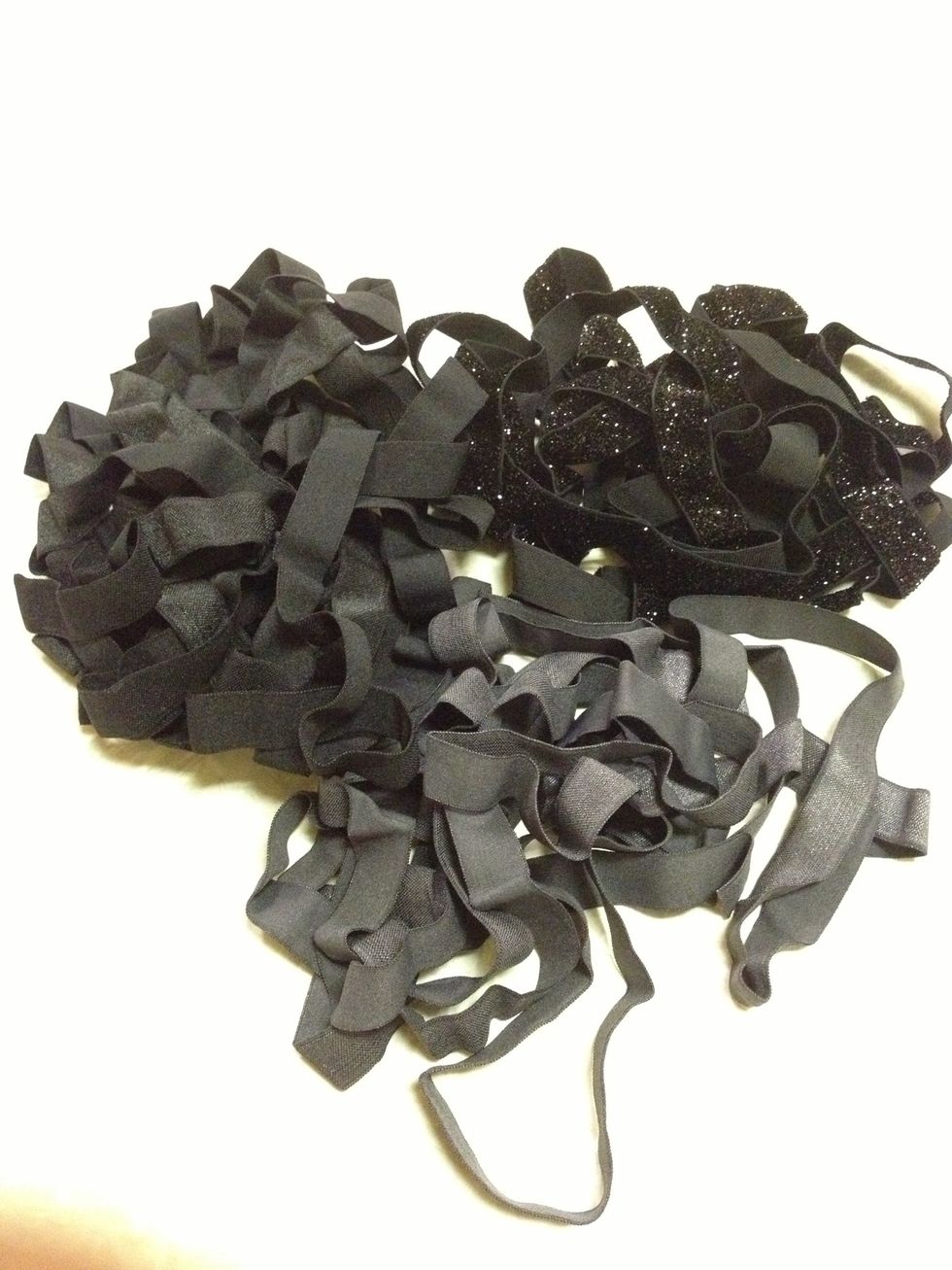 I could only find the satin elastic online. It was a bonus since I also found this fun glitter elastic too (top right).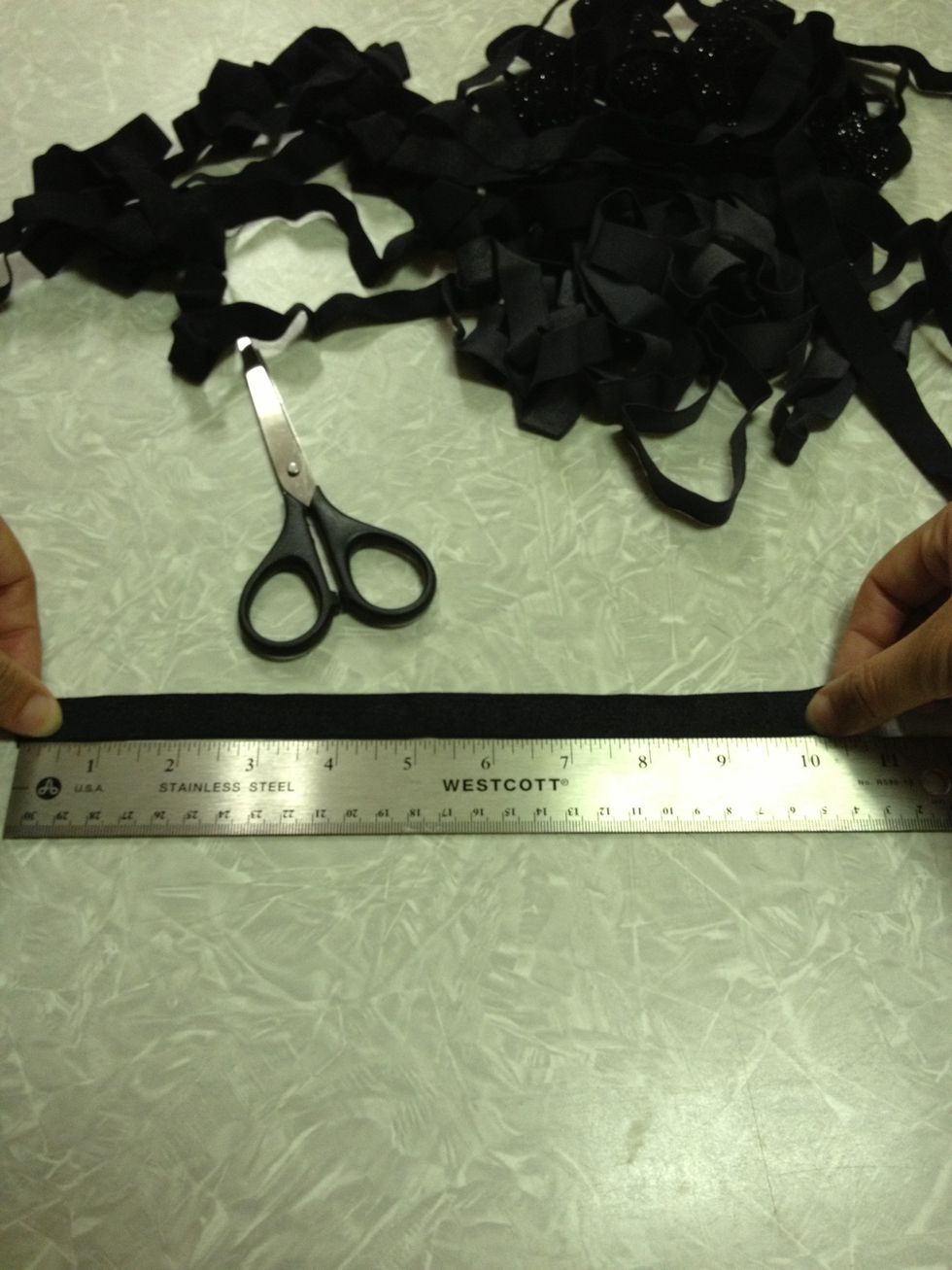 Measure out 10 inches of plain foldover or satin elastic.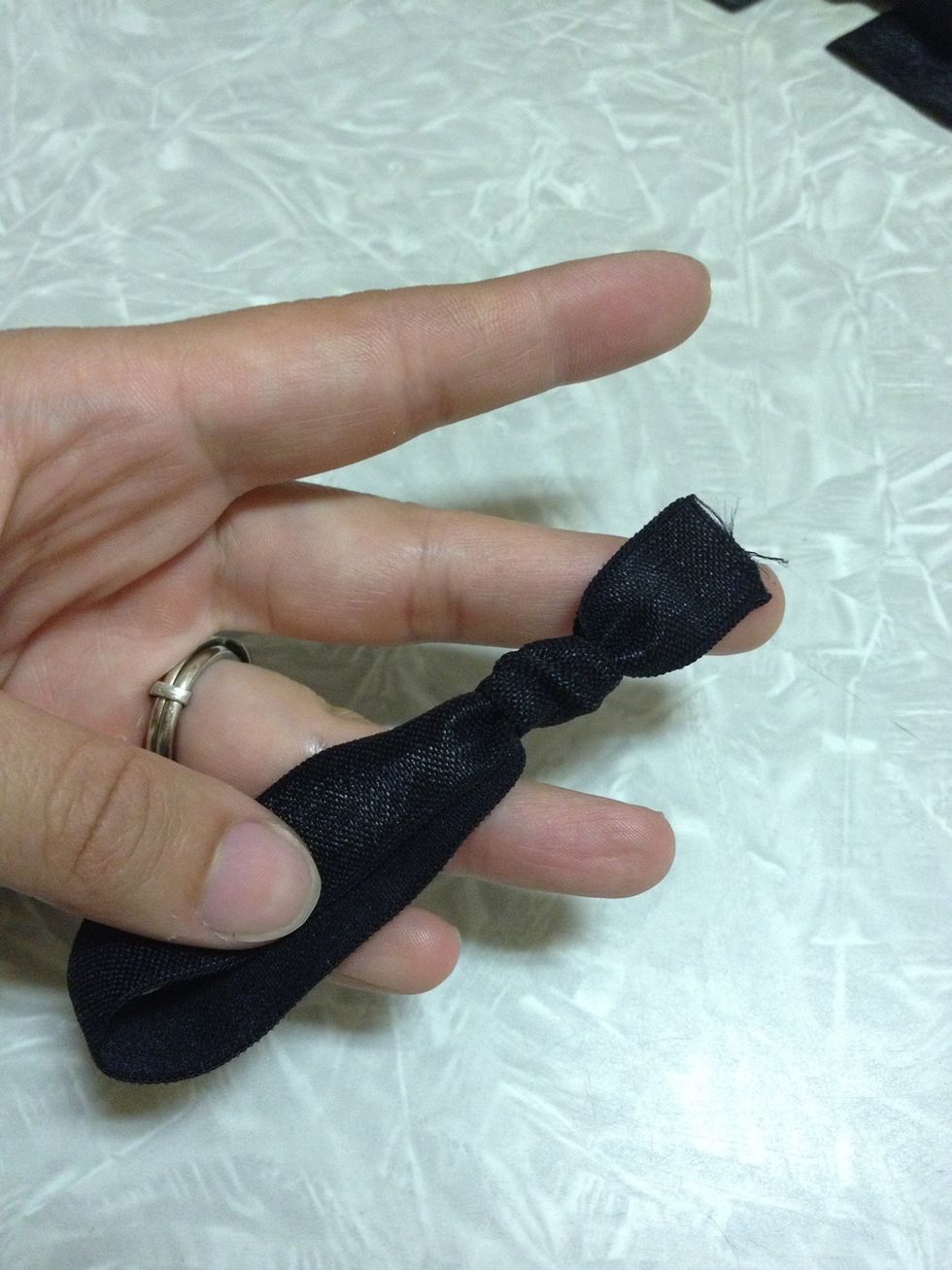 Tie a simple knot.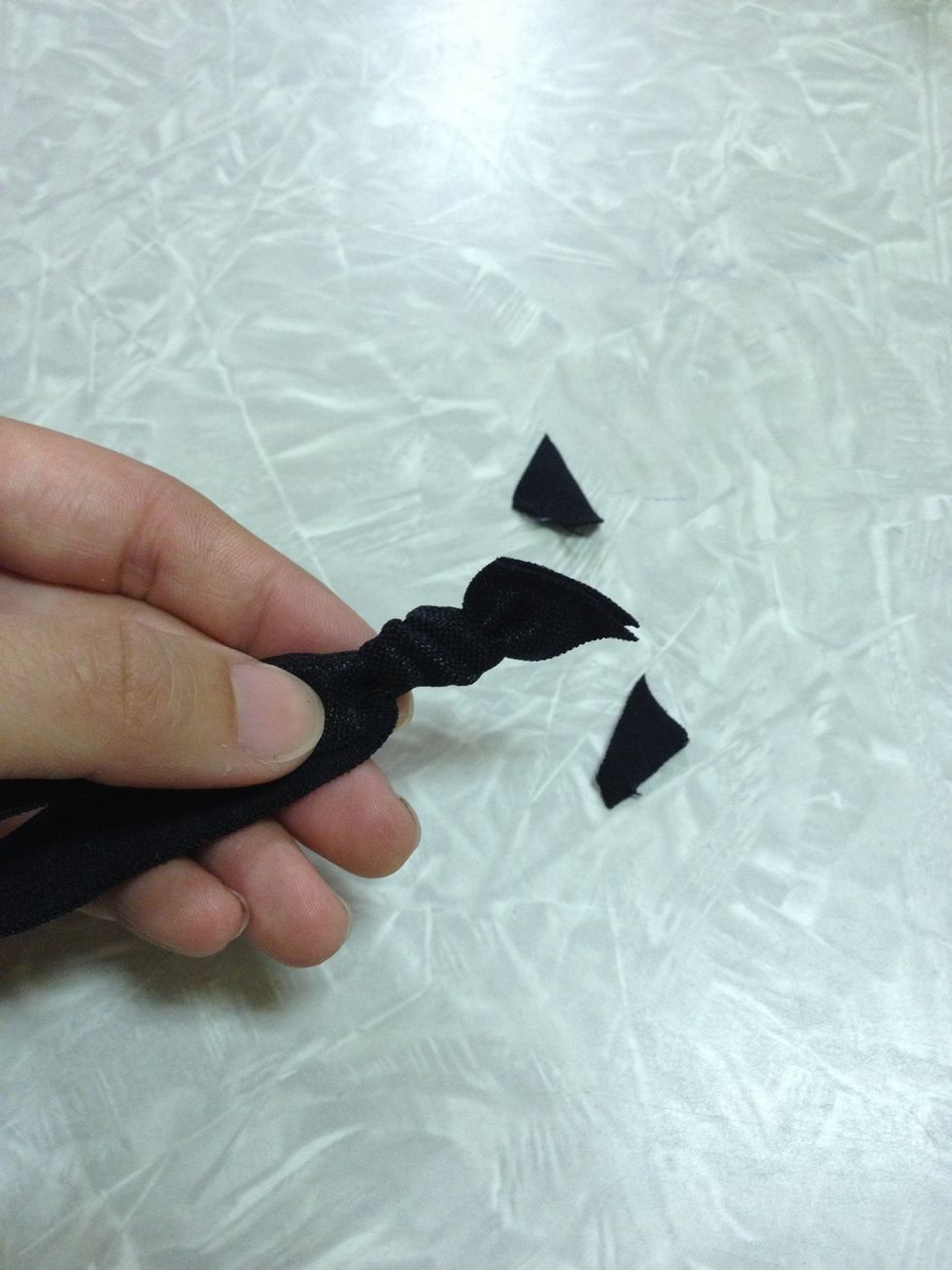 You can trim the edge at a diagonal.
Or you can trim the edge straight across.
Seal the edge with Fray Check to prevent fraying.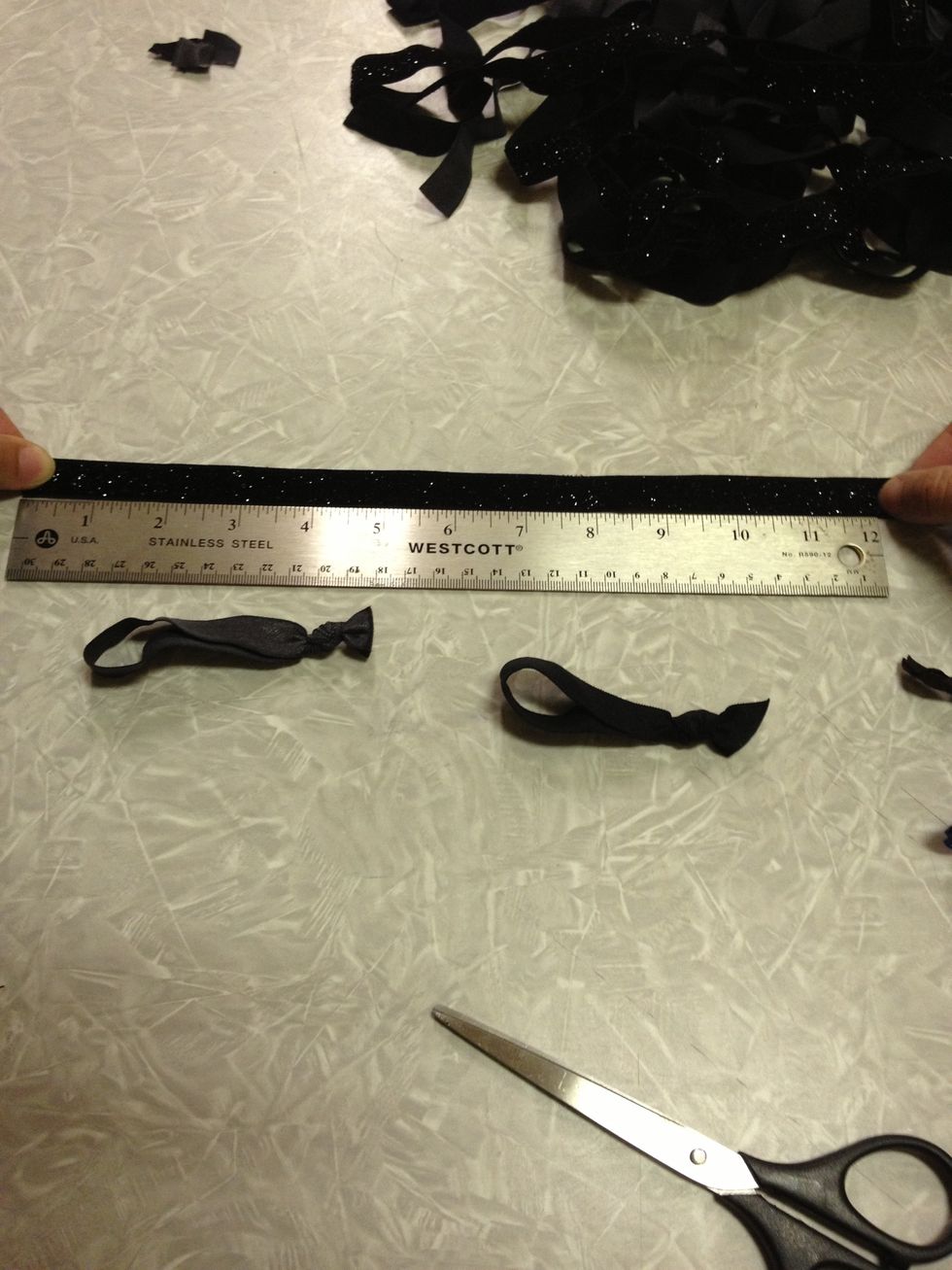 I measured out 12 inches for the glitter elastic since it is not as stretchy as the plain foldover or satin elastic.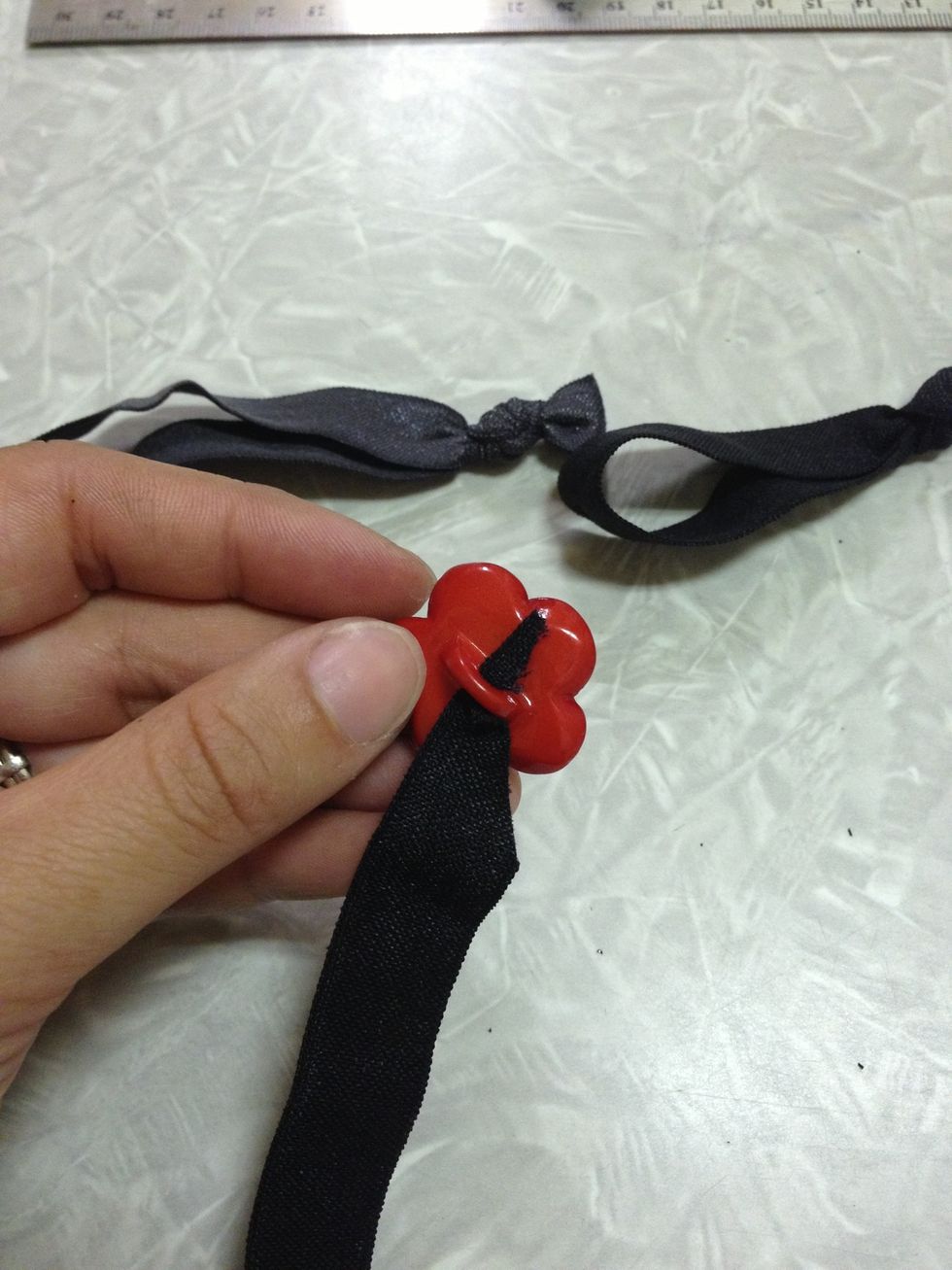 If you want to add buttons to embellish your hair tie, it is easiest to cut the elastic at an angle before you thread it through the hole.
Super cute!!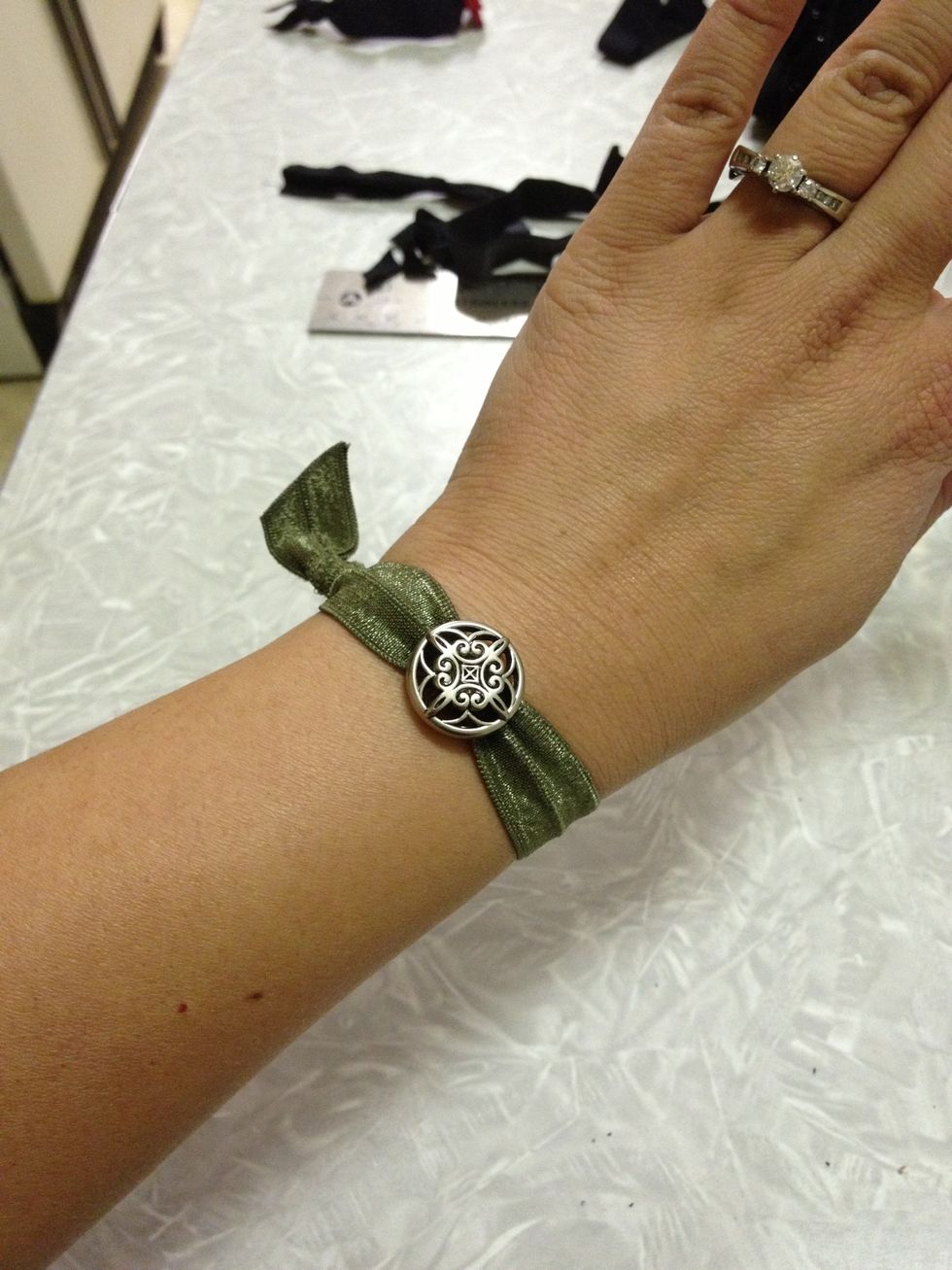 Also cute to wear on your wrist so you will be ready when you want to tie your hair up.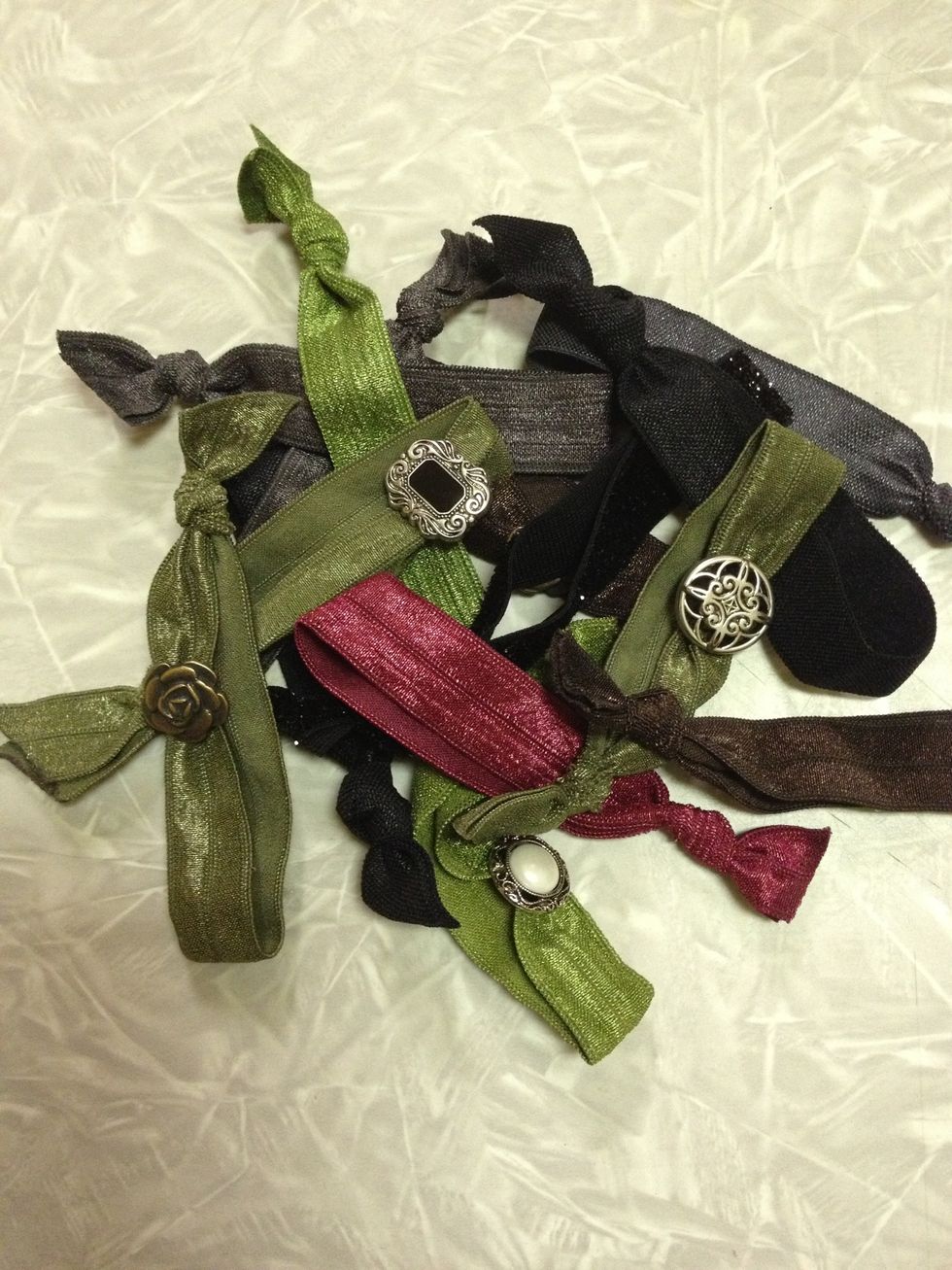 So easy to make!!
Satin Elastic or Foldover Elastic
Fray Check
Ruler
Scissors
Cute Buttons (optional)