Make Santa and Reindeer Bento (Japanese Lunchbox)
12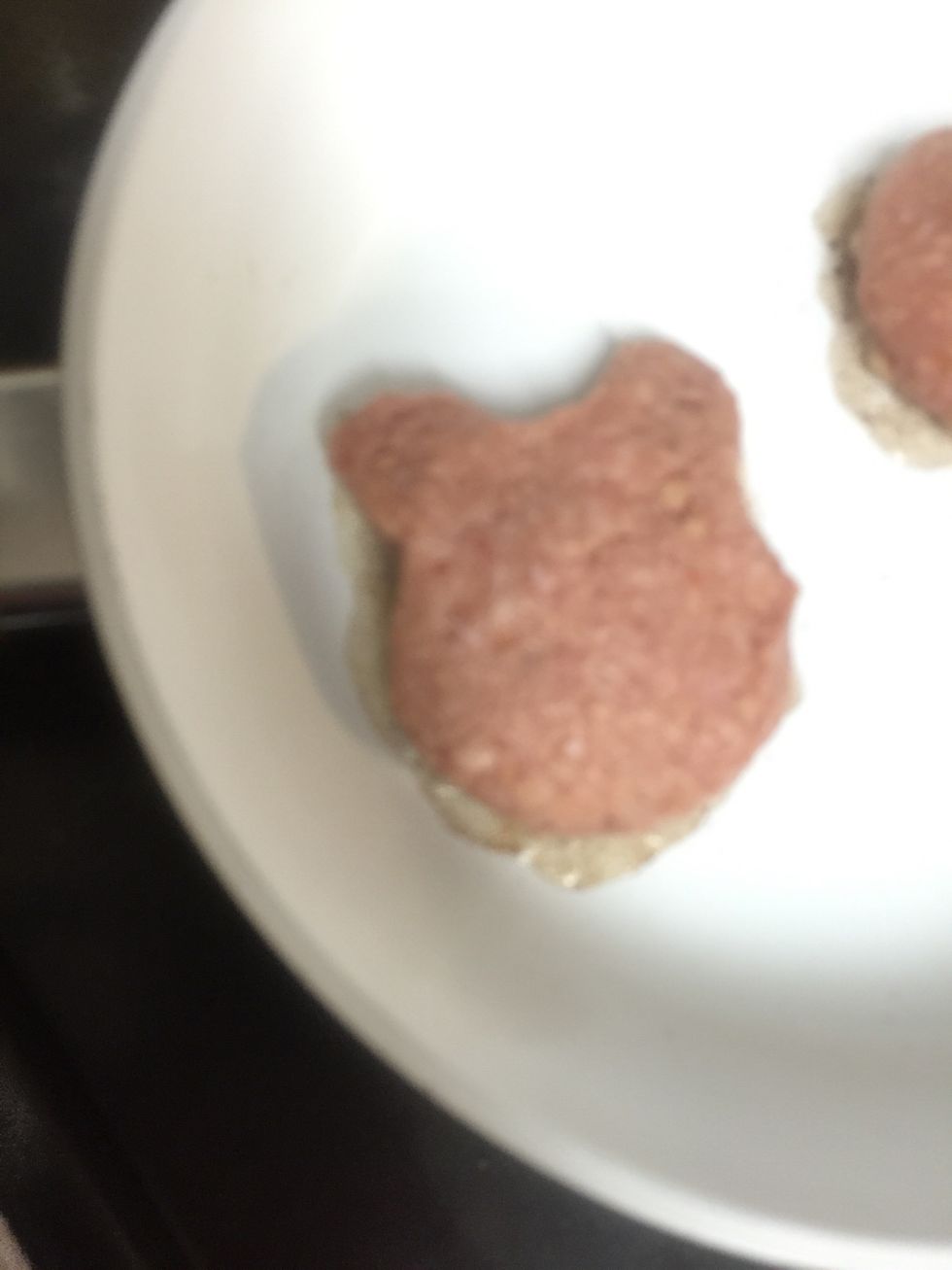 Fly a hamburger patty shaped like a reindeer's face.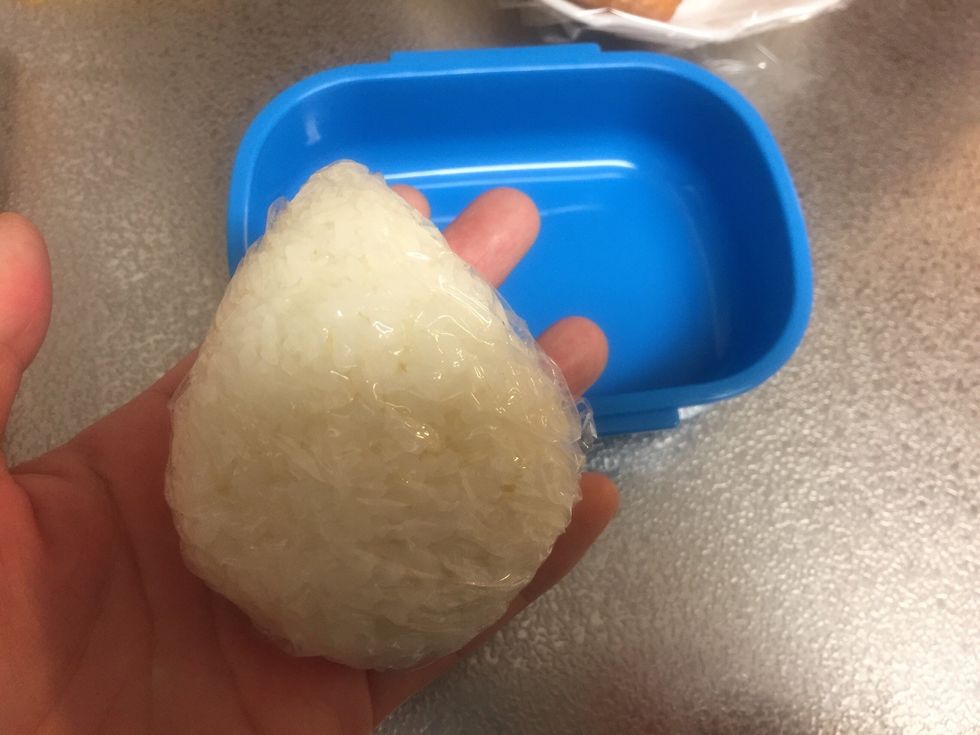 In the meantime,wrap some rice and shape it like a teardrop.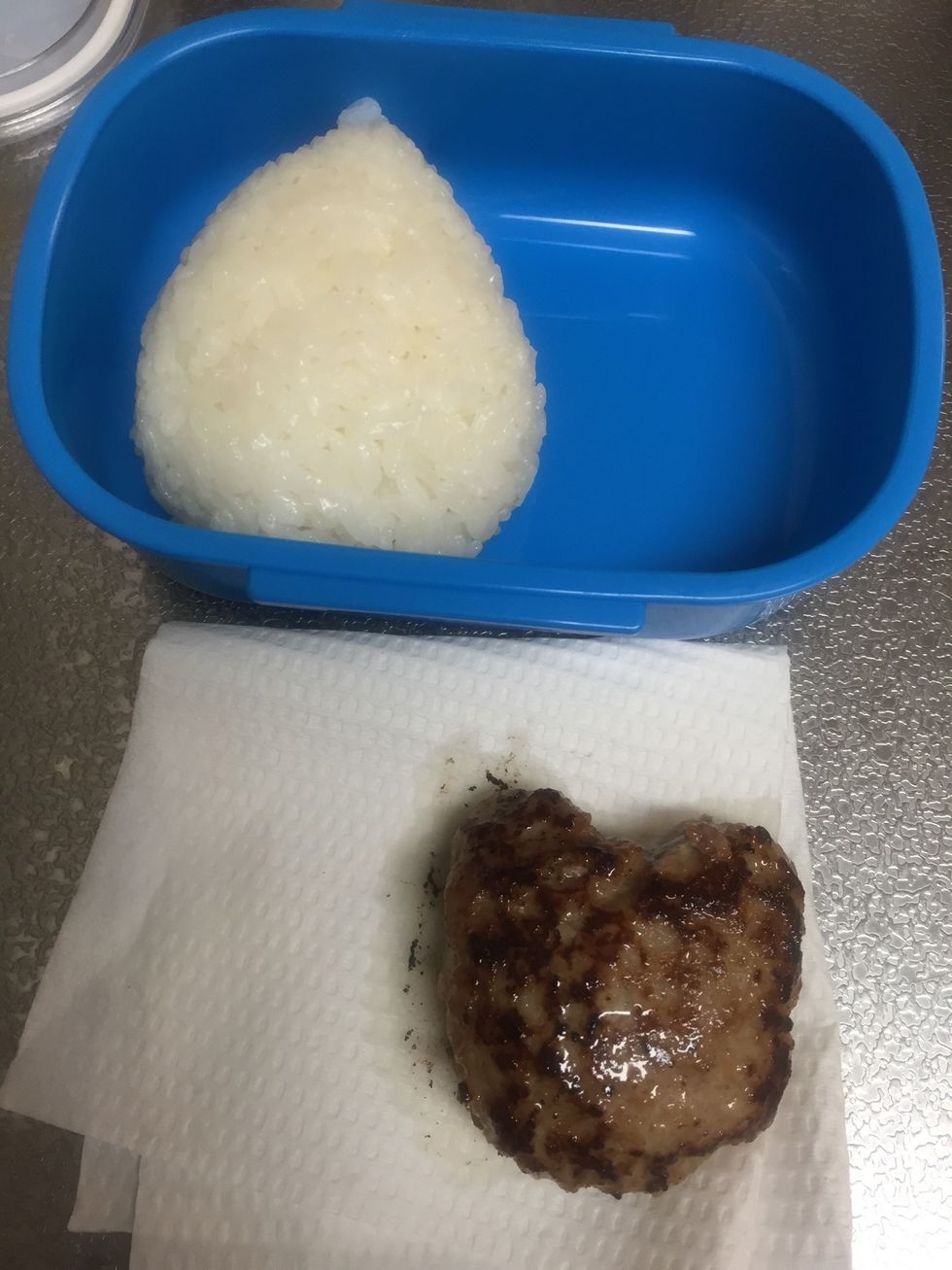 Put the unwrapped rice ball and cooked hamburger steak into the lunchbox.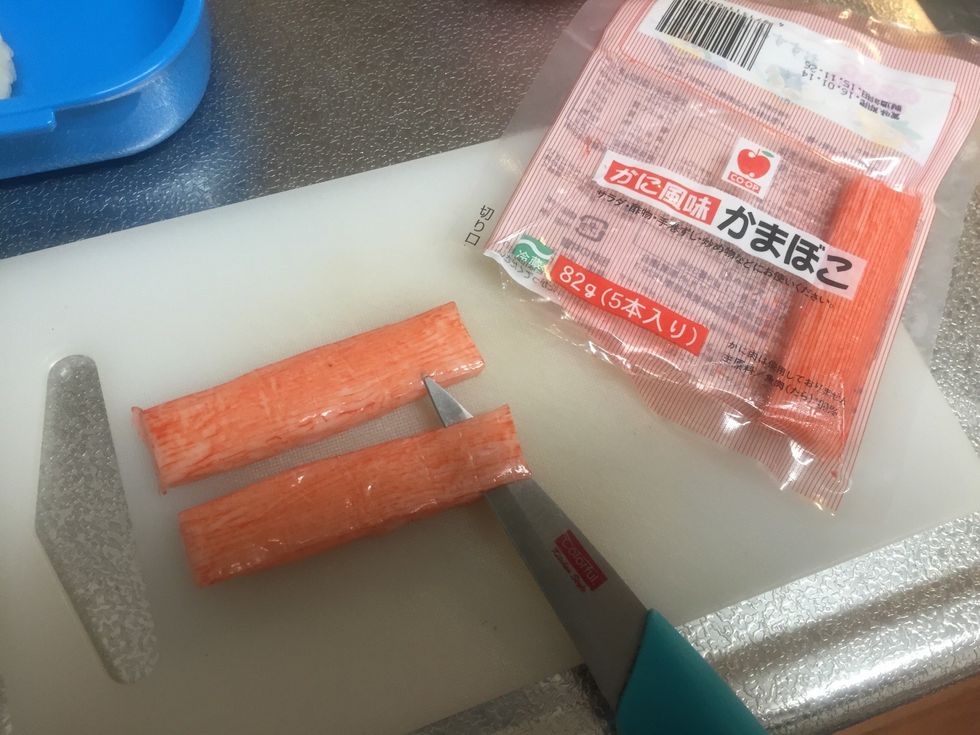 Peel away the red parts from Kanikama(imitation crab meat)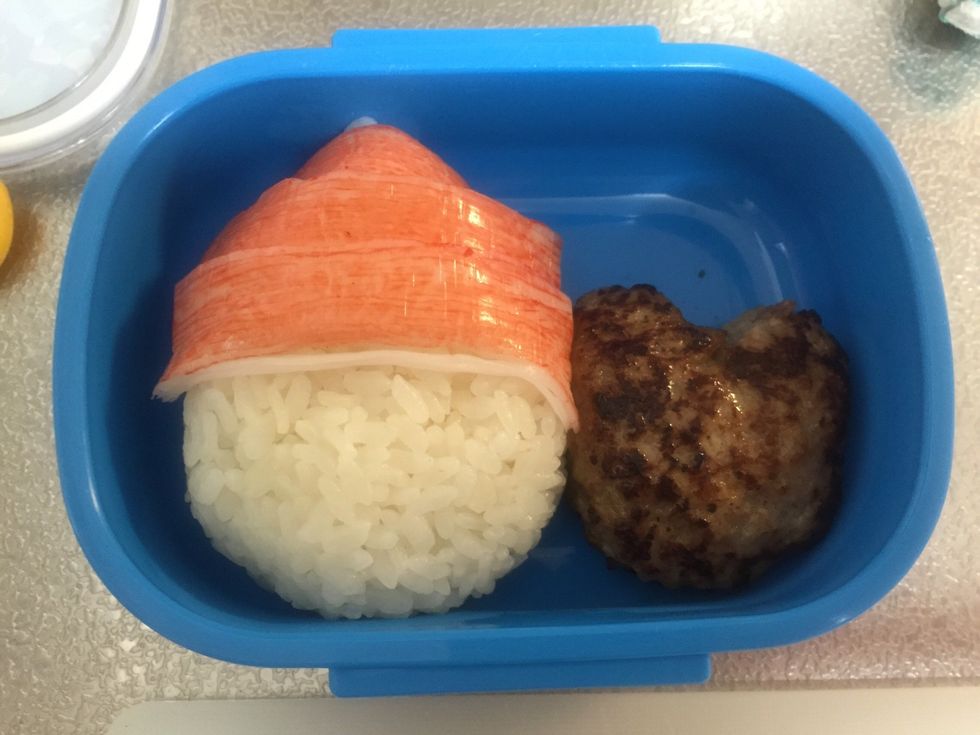 Put them on the rice ball to look like the hat of Santa Clause.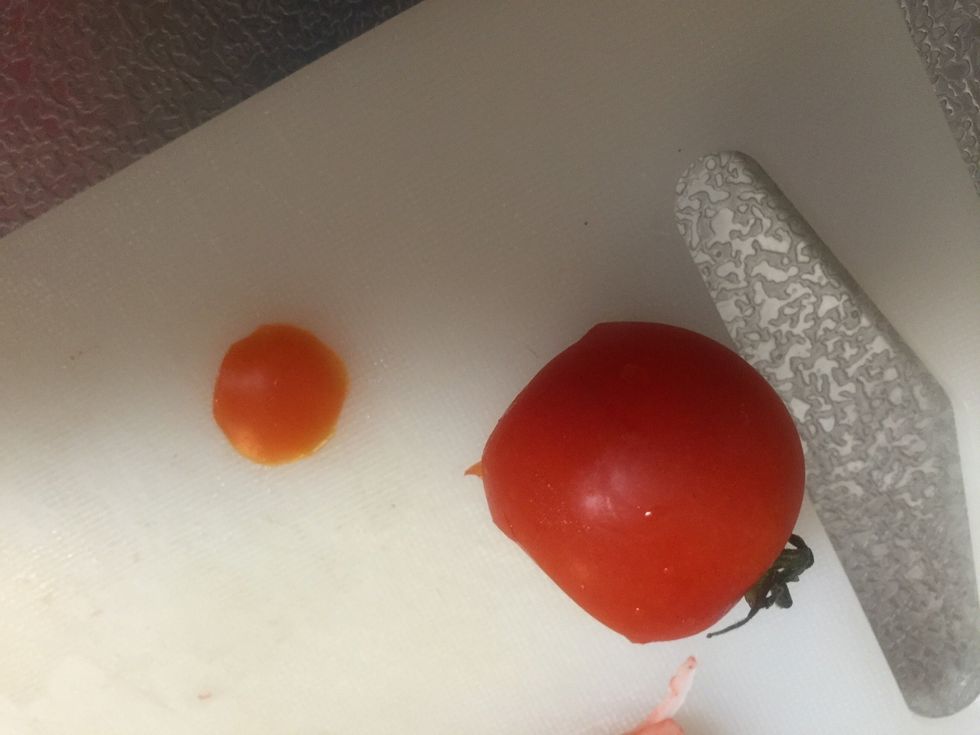 Cut out a small piece from a tomato and put it on the reindeer's face.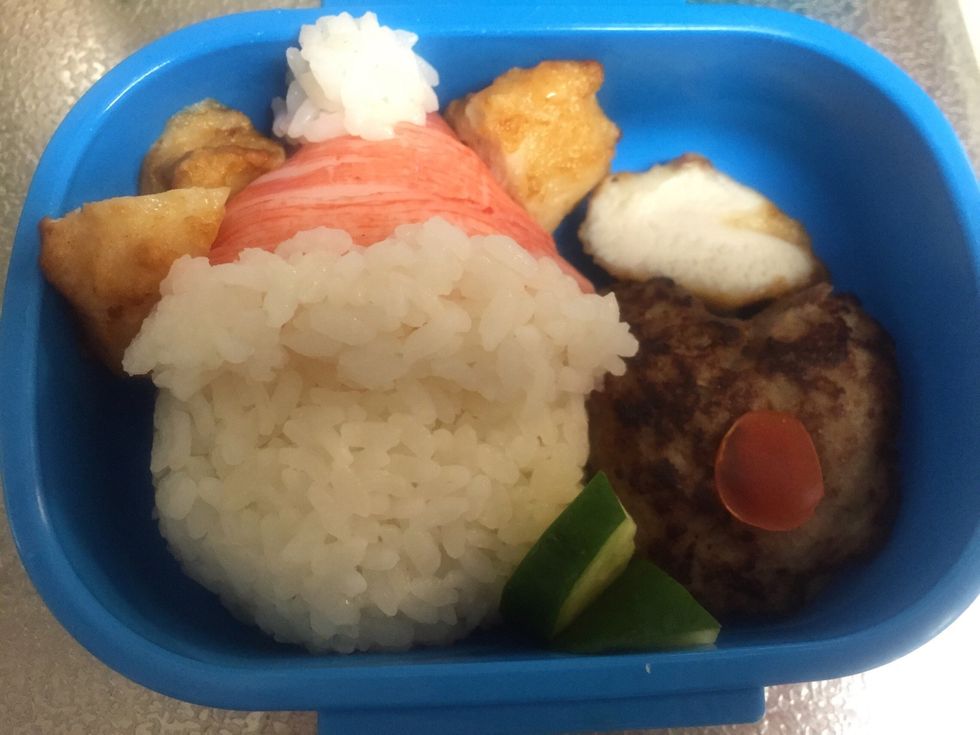 Put some rice on the top and the bottom of the hat. And put some other side dishes in the empty space. You need a little space above the reindeer.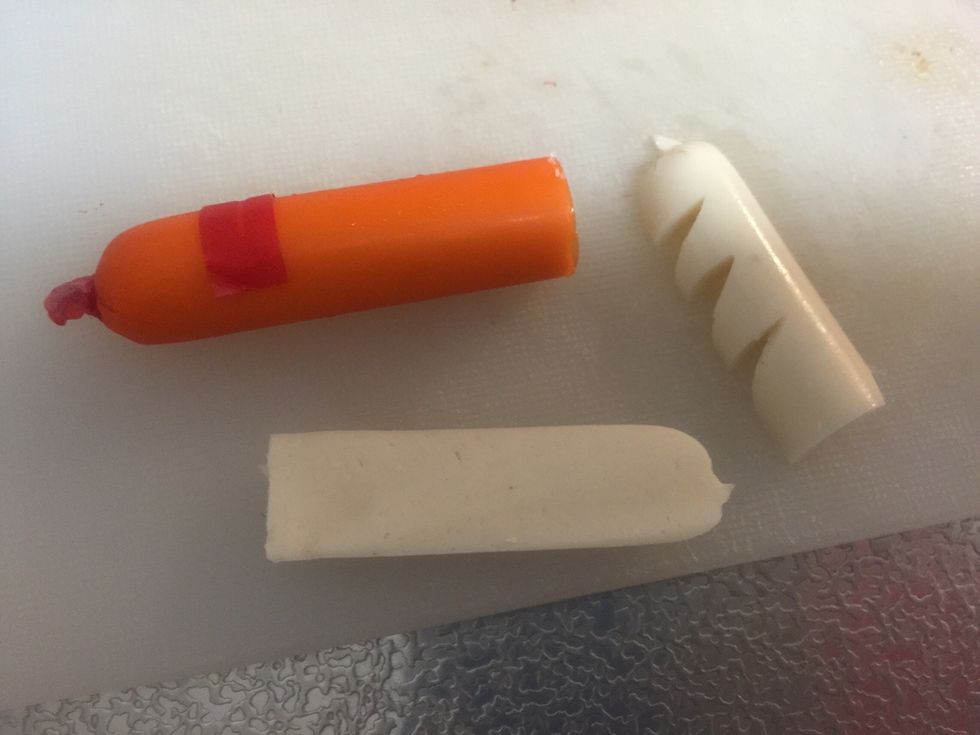 Cat a fish sausage into two antlers and slice of two round pieces.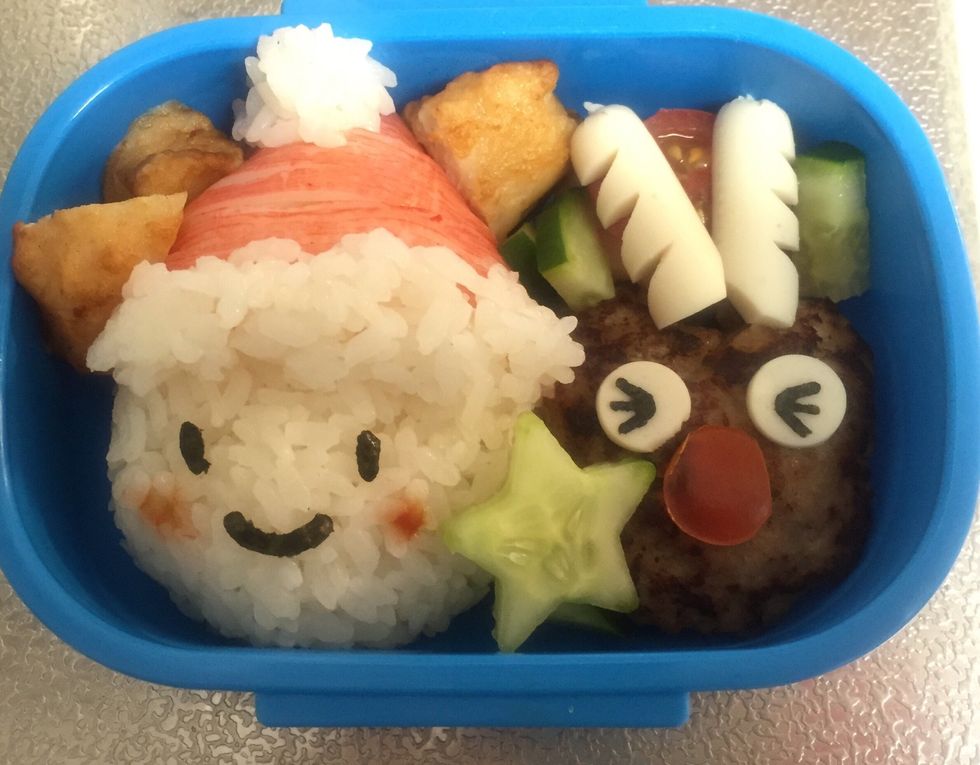 Put the antlers and eyes on the reindeer. And cut the seaweed to make Santa's face and reindeer's eyes. You can color the cheeks with tomato ketchup.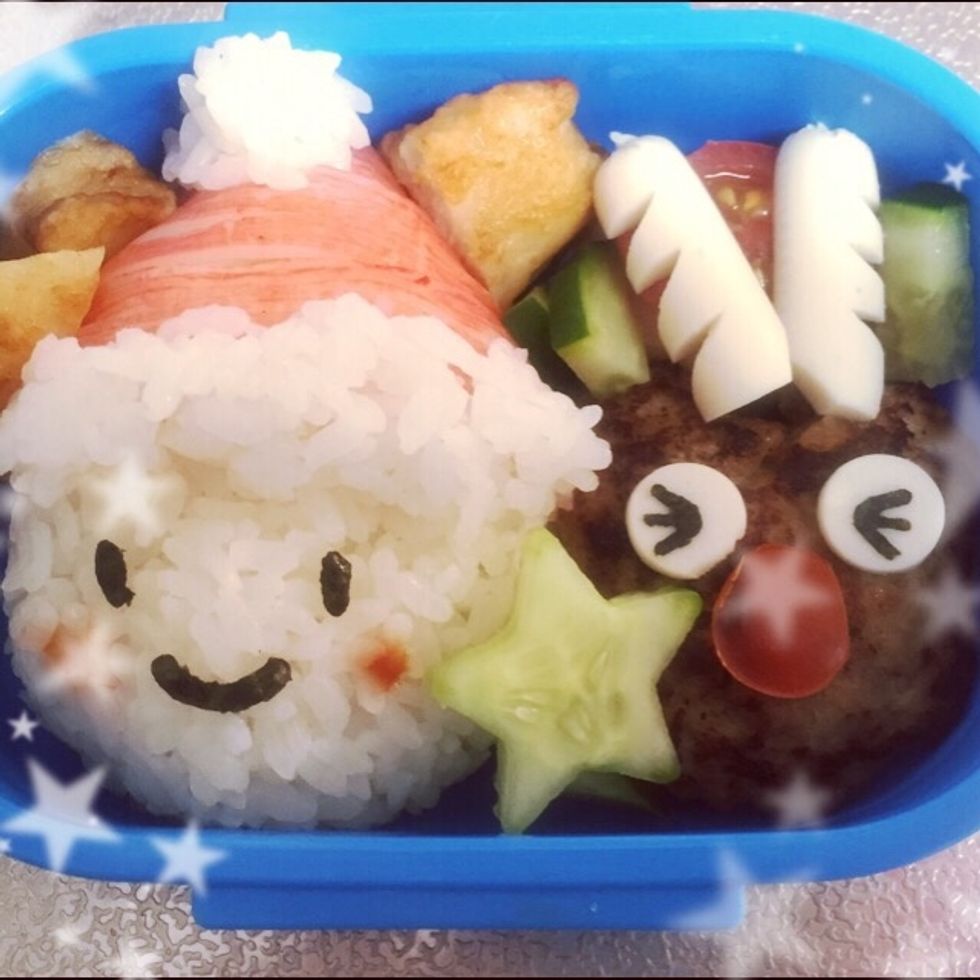 I hope your kids like it!
White rice
Hamburger patty
Tomato
Kanikama(imitation crabmeat)
Fish sausages
Seaweed