Place two sausages on the Grill. I've put four on because I've been drinking so I want four... I'm a man this happens.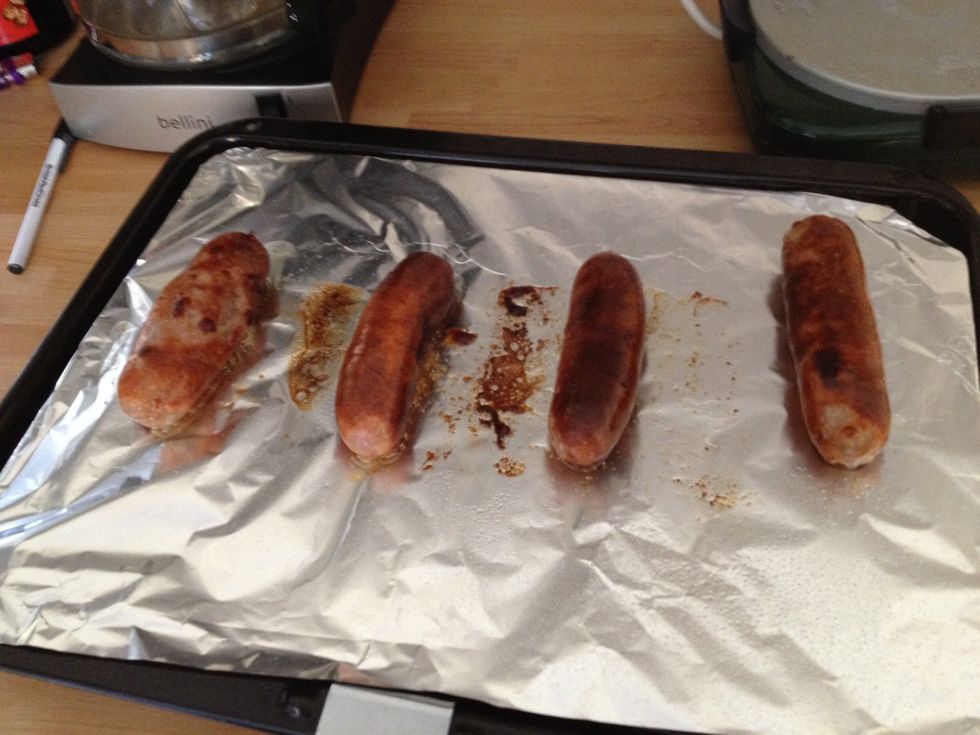 Grill the sausages turning them over occasionally when needed till they are brown. If they are black take a photo and tweet it because black sausage fails look funny.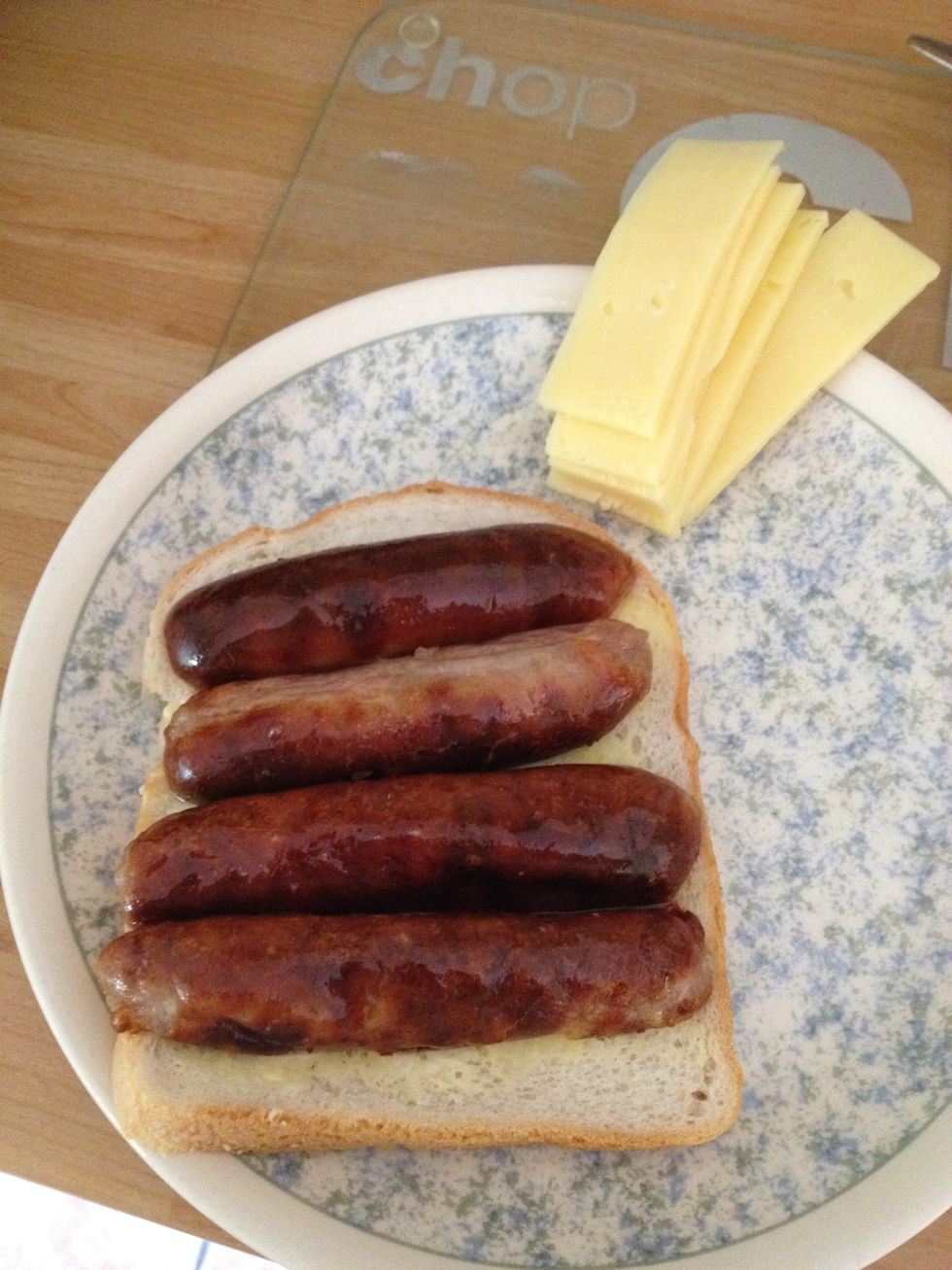 Cut the sausages in half down the middle like you are opening up a camel to sleep in for the night because you got stranded in a desert. Place the open sausages face down on the bread.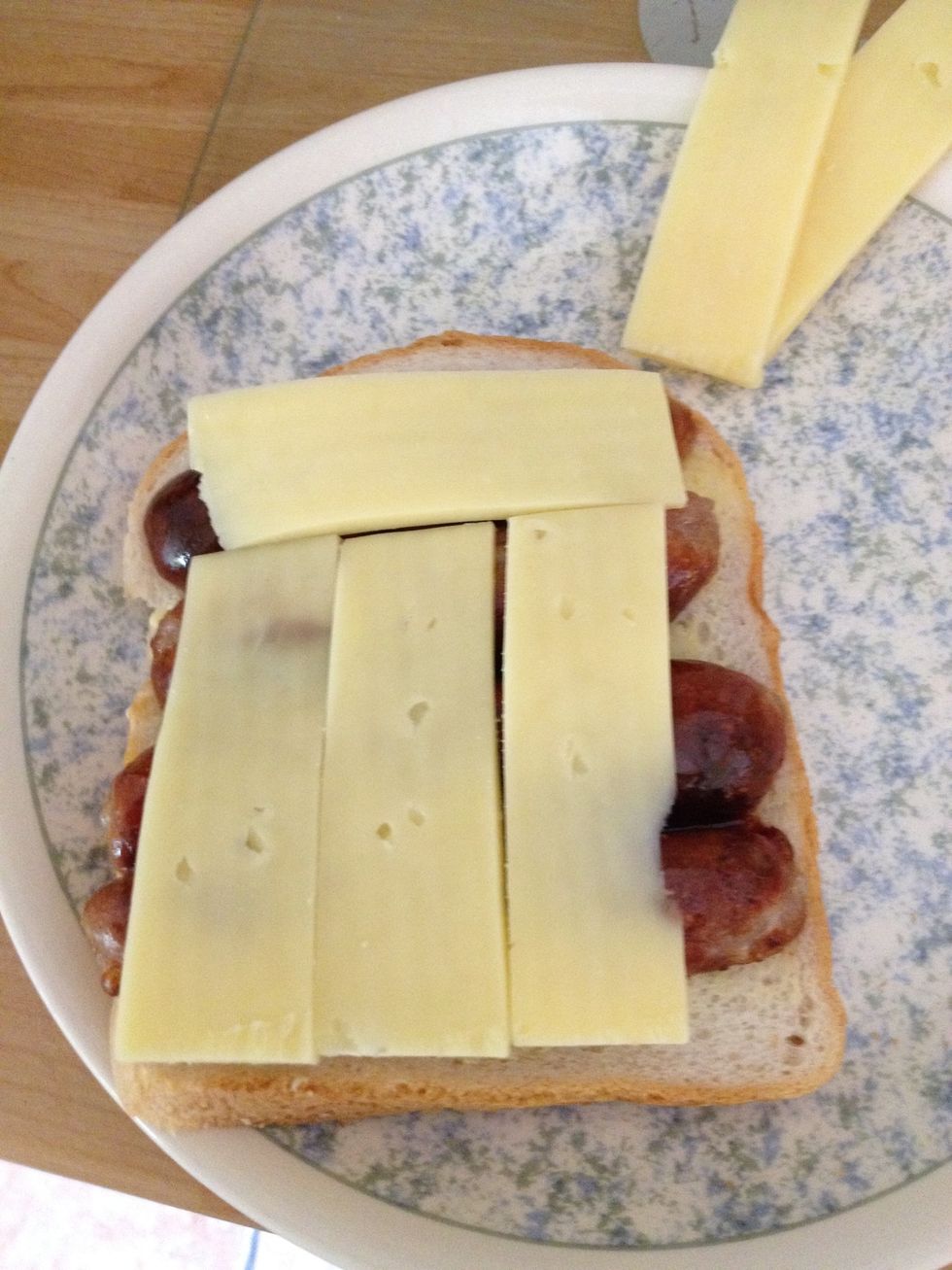 Cut some slices of cheese and lay them over the sausages. Add some sauce if you desire. I put some garlic mayo on at this point but you could add ketchup or some chilli sauce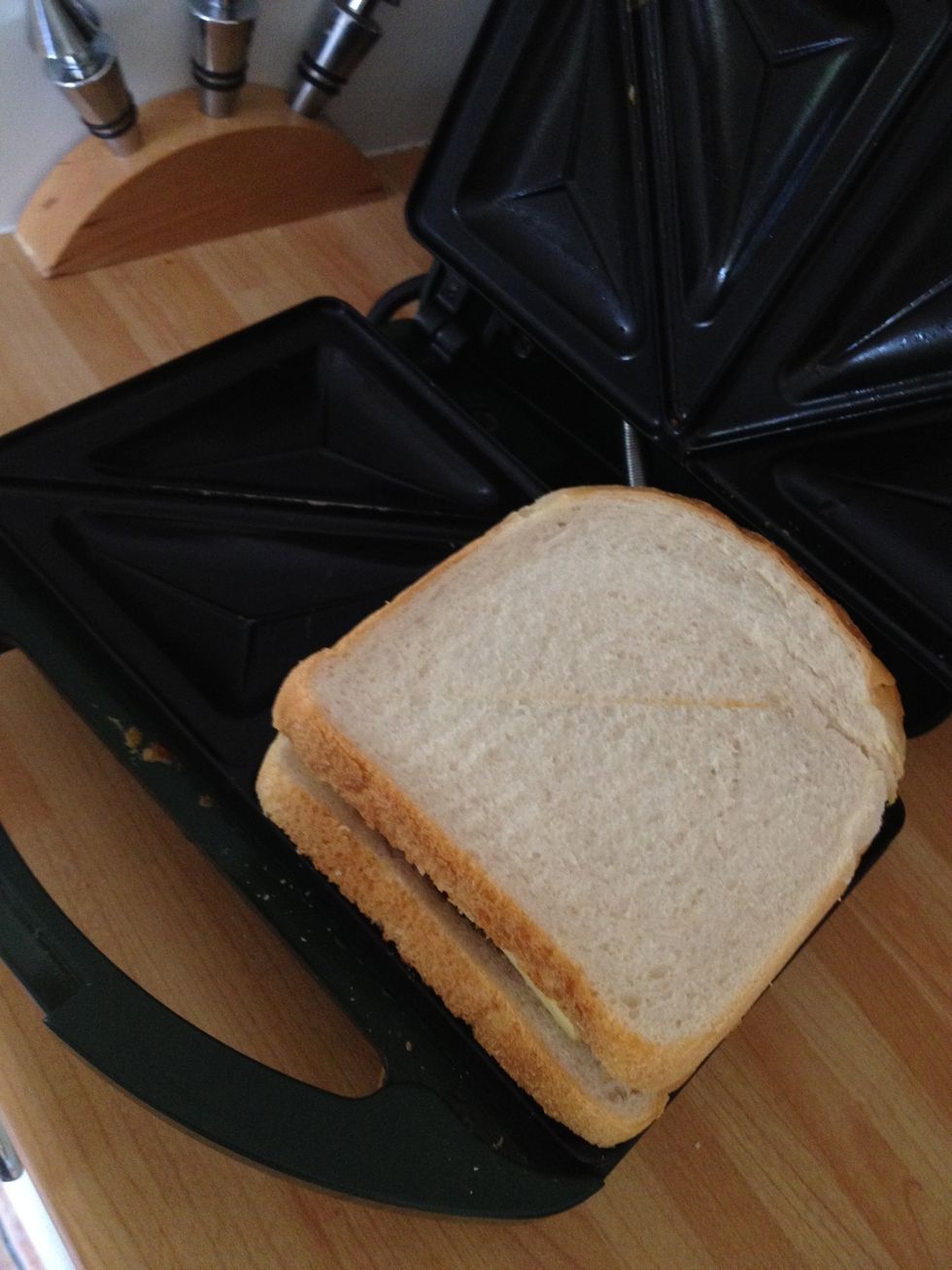 Lay the bread with the food on the toasted sandwich make first, then add the top slice covering it up. Close the sandwich toaster and wait for it to toast and melt the cheese.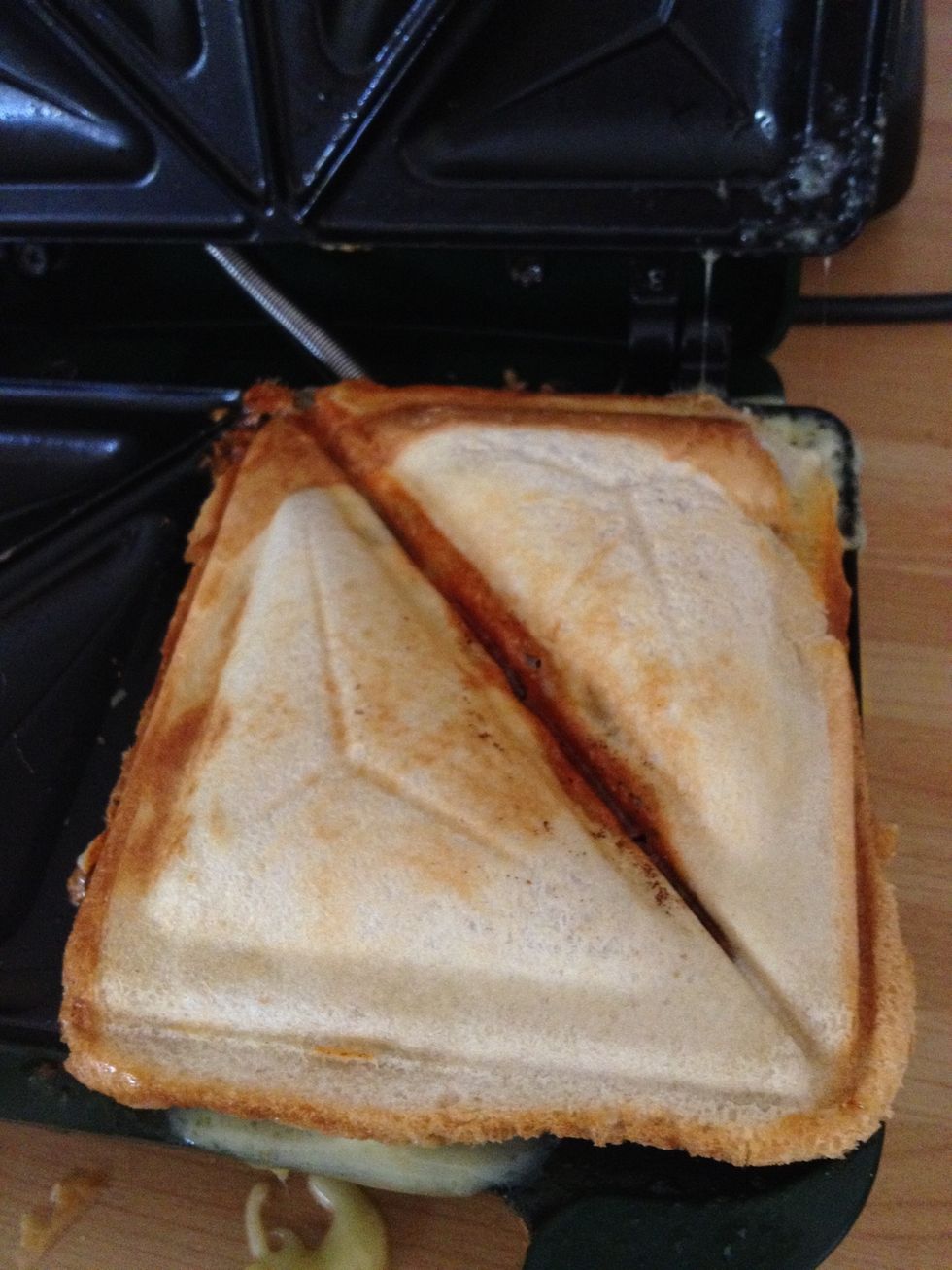 It should look something like this after 3 minutes in the toaster. Two pillow cases of melted cheese and a nice sauce over some sausages.
Eat !
2 sausages
2 sliced bread
Cheese
Desired Sauce
Toasty maker