Crispy bread crumb fried chicken with parmesan and garlic.
306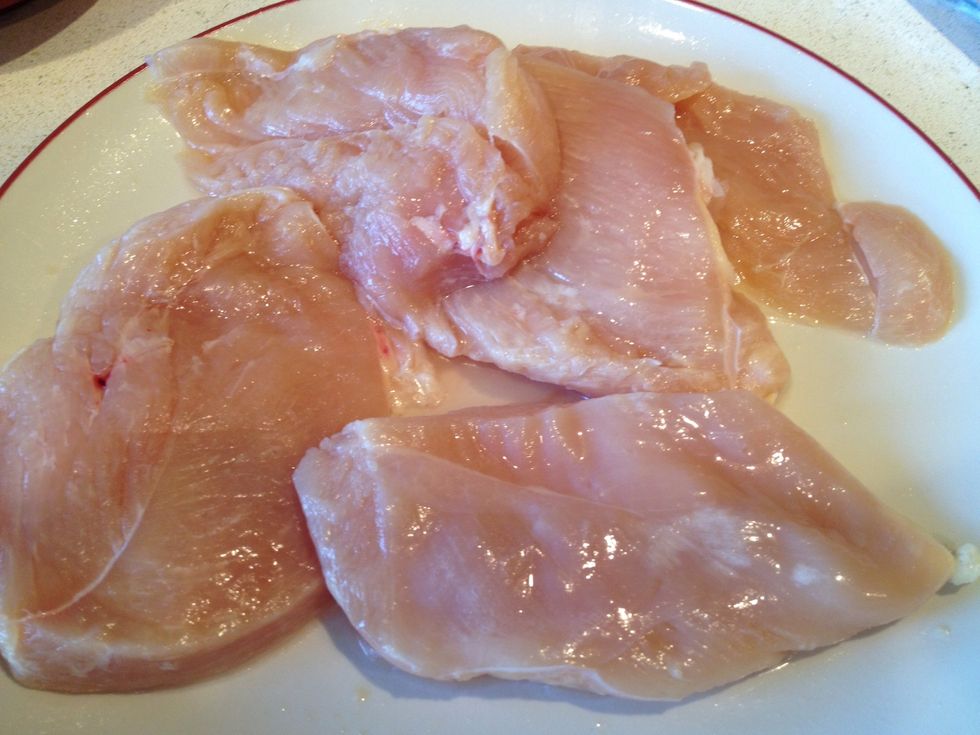 Cut or pound thawed chicken breasts to about 1/4 inch thick.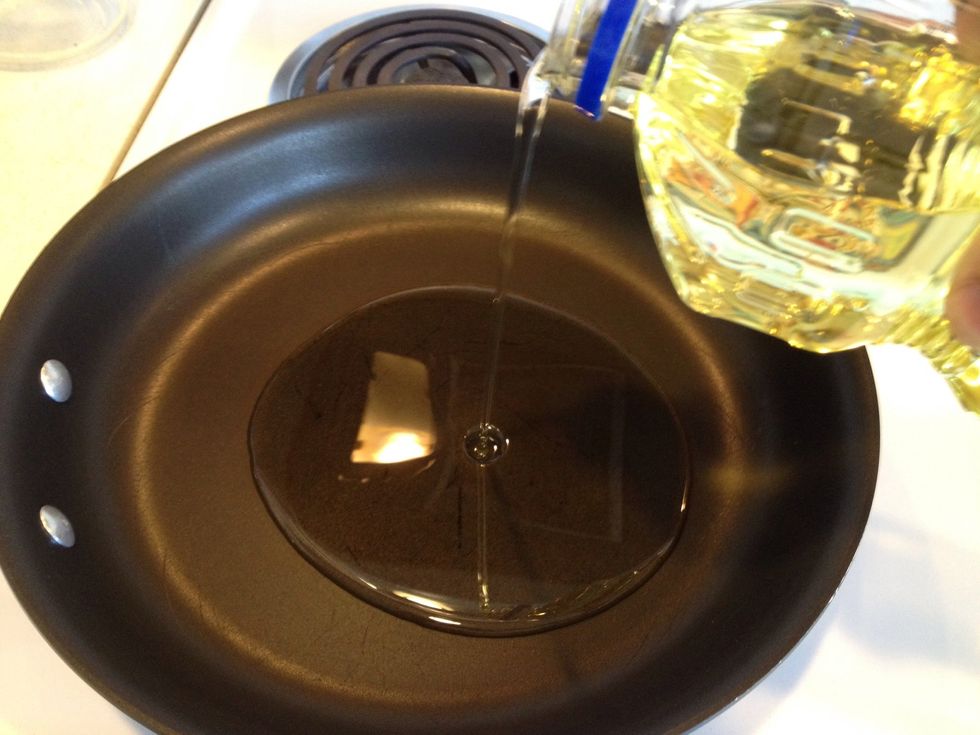 Add a liberal amount of oil, enough to more than cover the whole pan. Heat oil at medium to medium high heat.
Combine seasoning, Parmesan, and breadcrumbs in one bowl.
Beat eggs and put one cup flour in a bowl for dredging.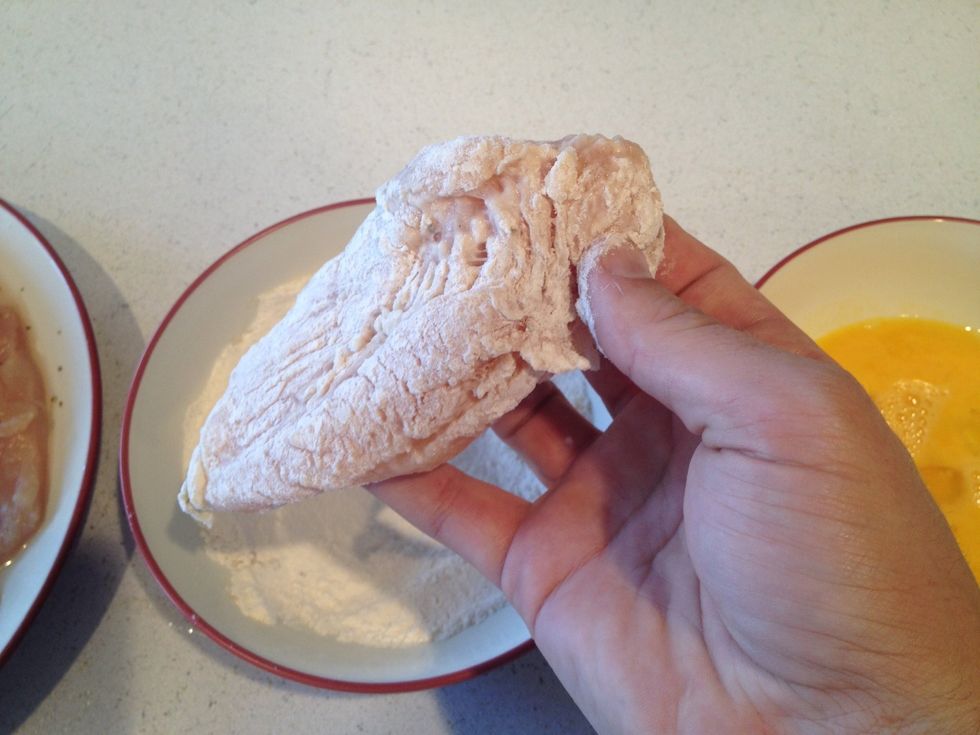 Dredge both sides of chicken breast in flour.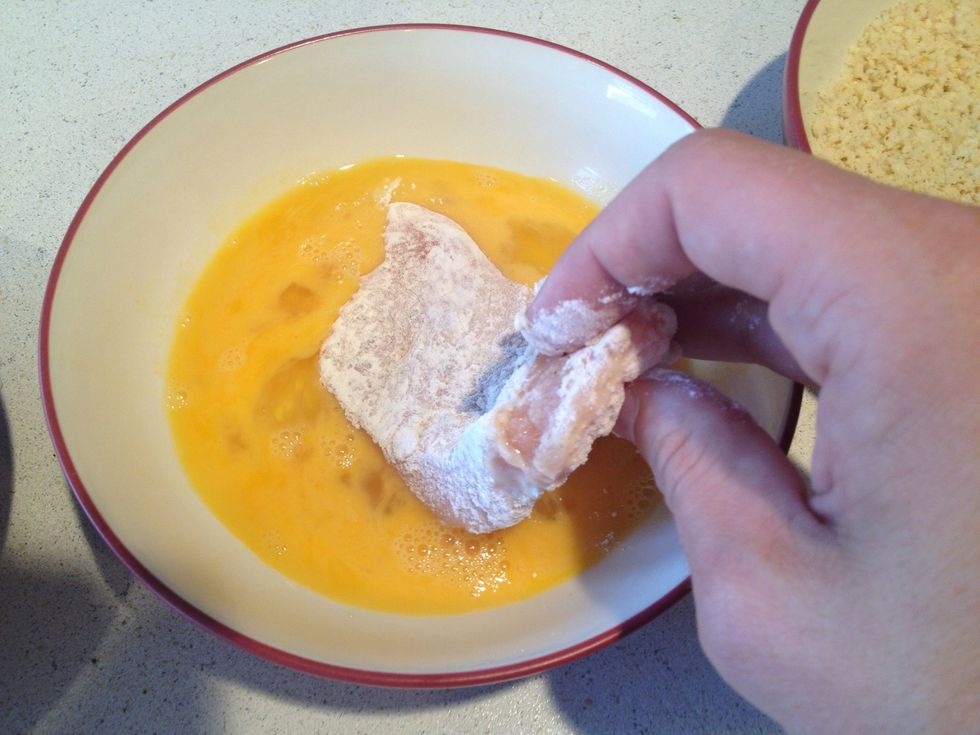 Coat both sides in egg.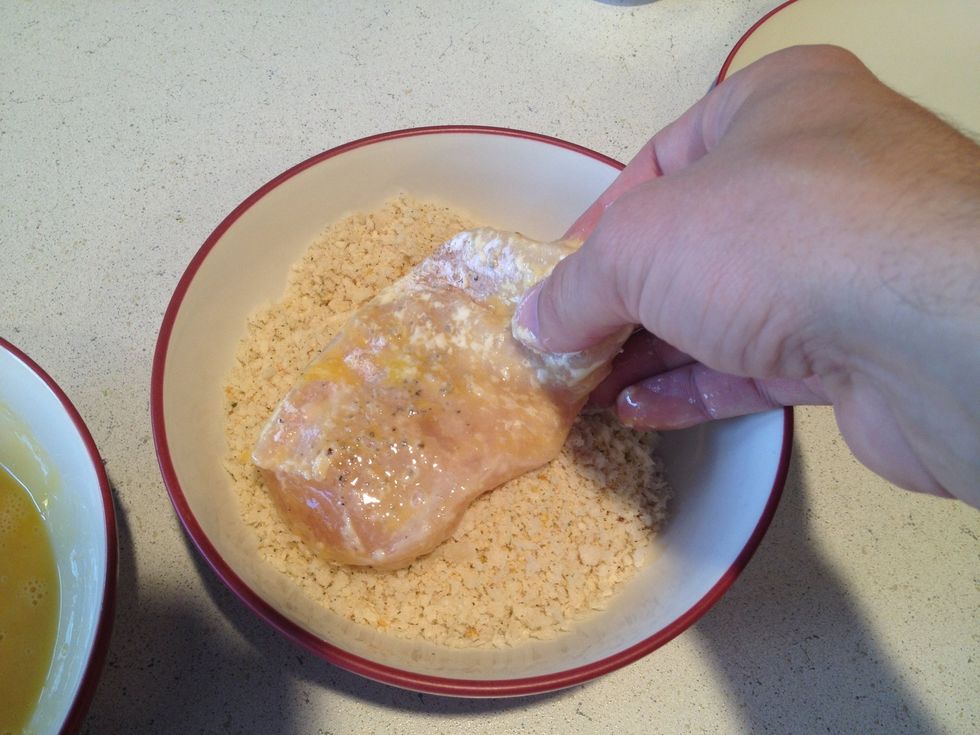 Dredge both sides of chicken in mixture containing the bread crumbs, Parmesan cheese, and garlic seasoning.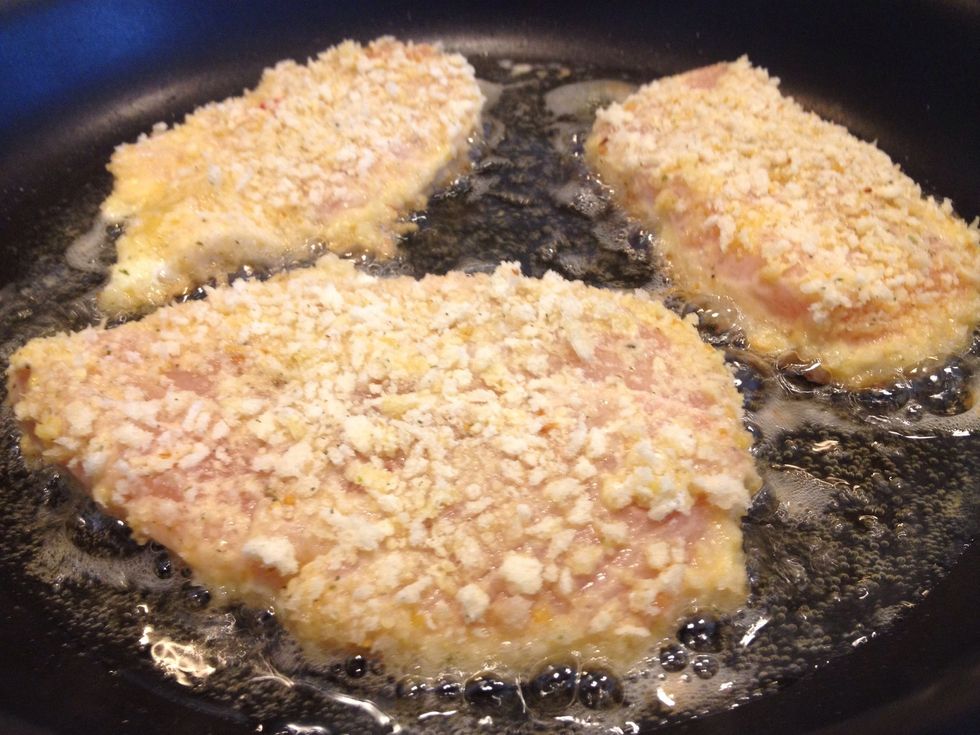 Place breasts in hot oil and fry without moving the chicken for 4-5 minutes.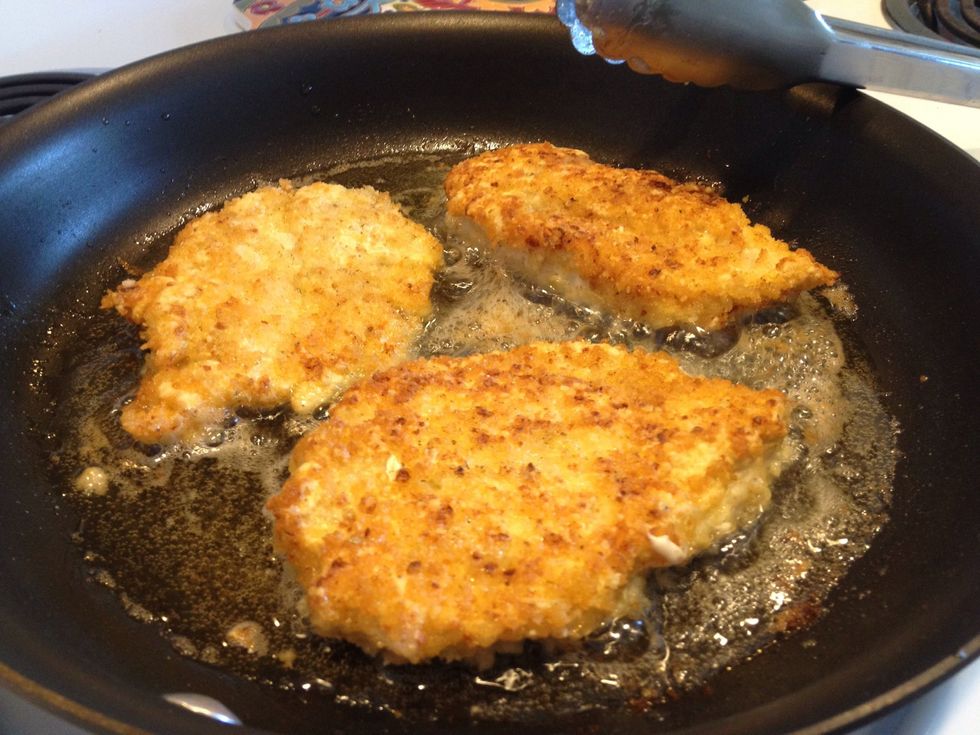 Turn once and cook the other side for 4-5 minutes.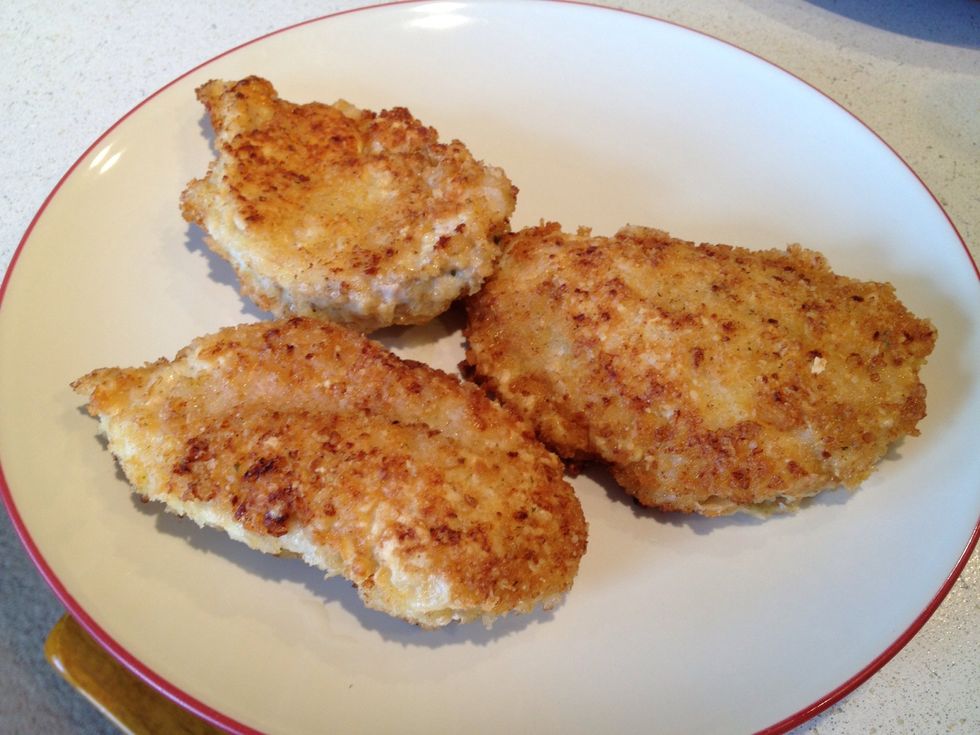 Let cool and serve!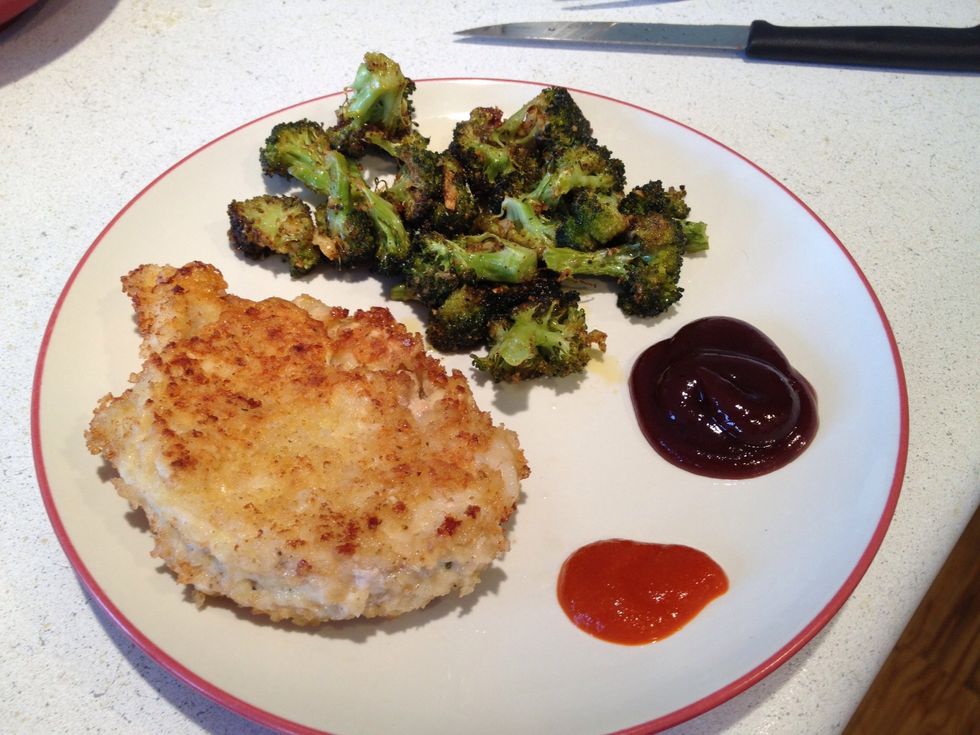 Try with Sam's Spice and Garlic Broccoli for best results!
4 chicken breasts cut to 1/4 inch thick
Extra virgin olive oil (or other cooking oil)
1 cup Panko bread crumbs
2 eggs
1 cup flour
1/2 cup Parmesan cheese
1 tsp tastefully simple garlic garlic seasoning
Salt and pepper