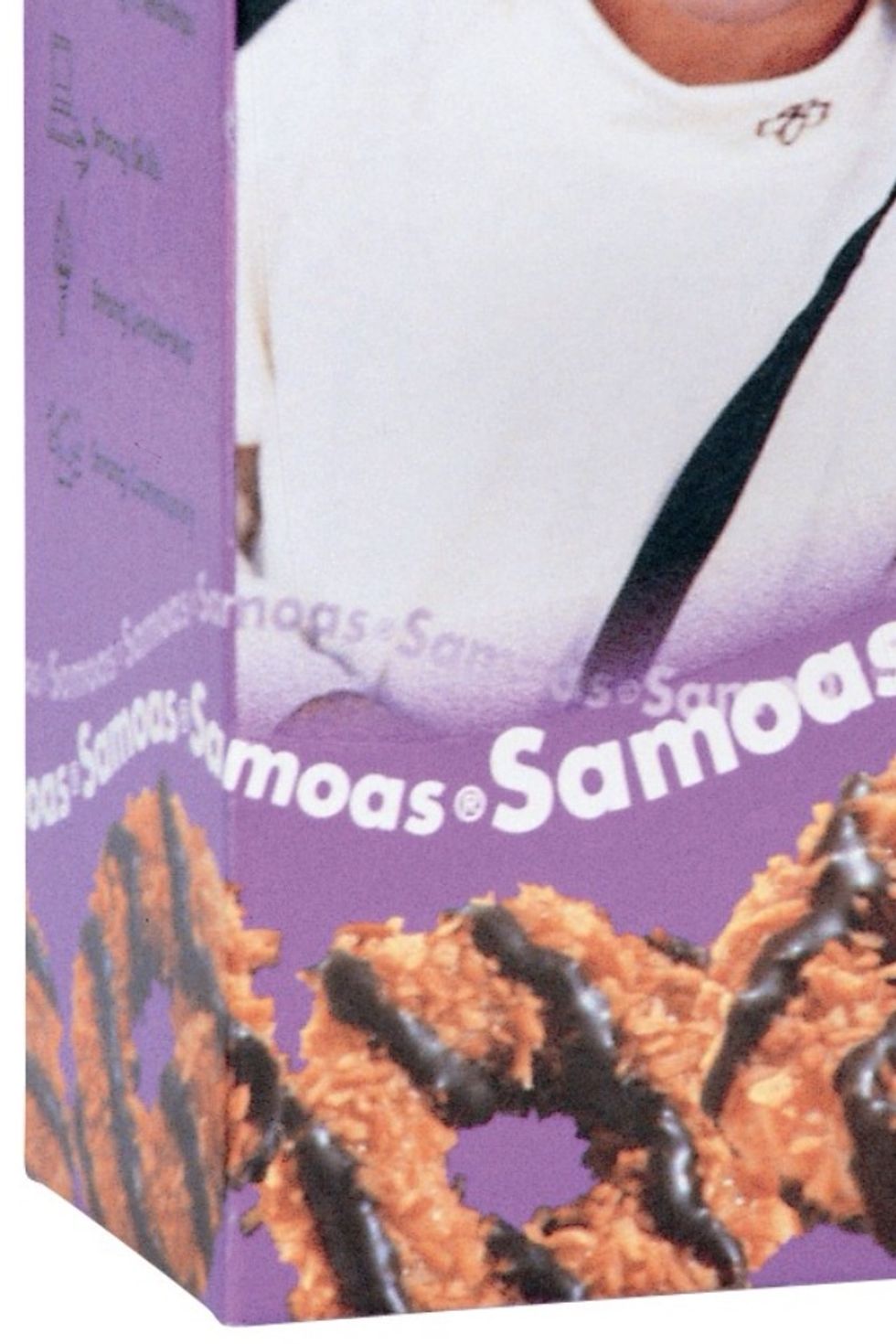 I was a girl scout back in the day, and I always loved these cookies. I wanted to send my boyfriend something awesome one day (woo LDR), so I decided to make my own version, and they're goood.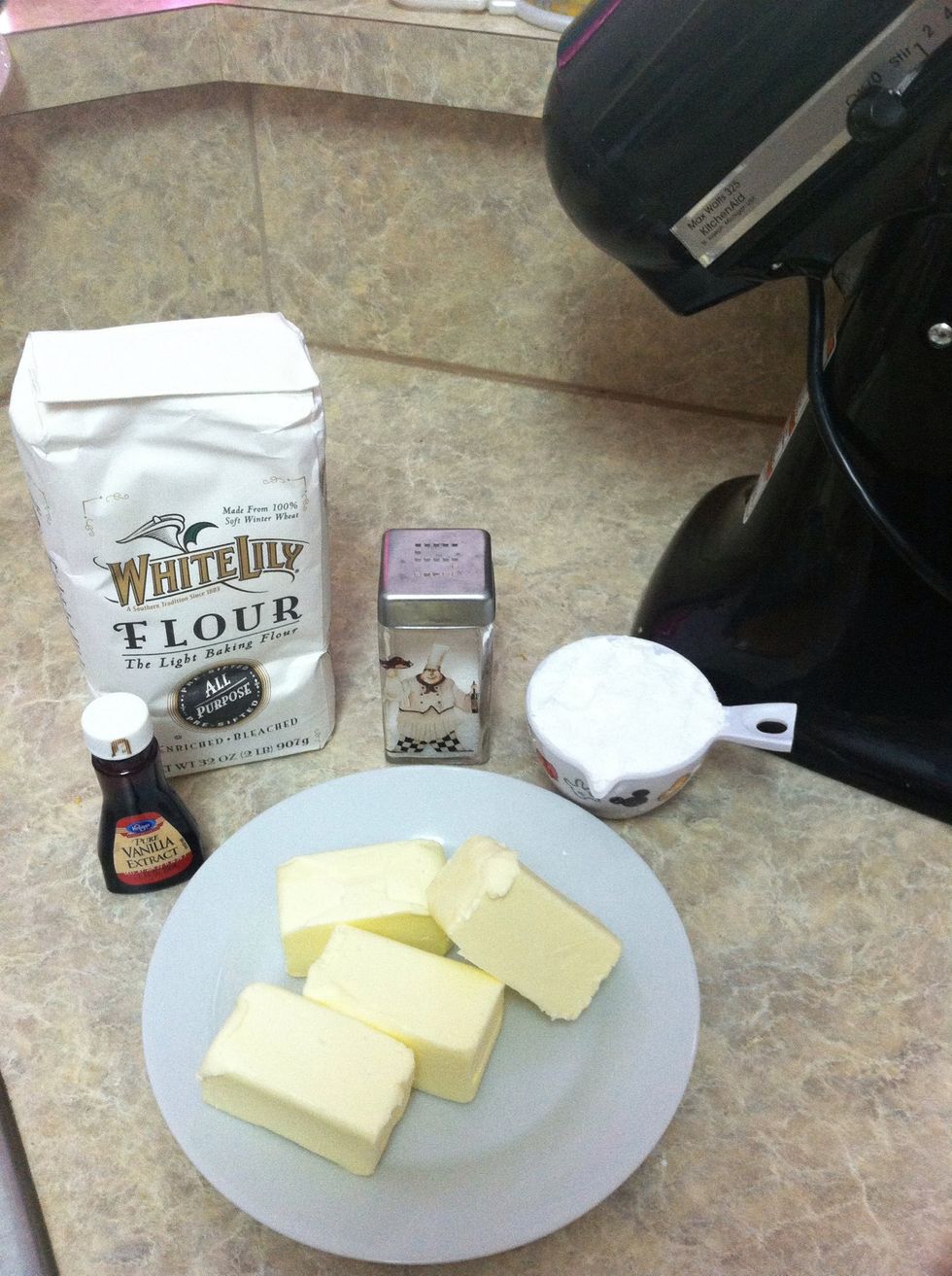 Gather all the ingredients for the shortbread cookie base, these are listed (along with exact measurements) in the supplies.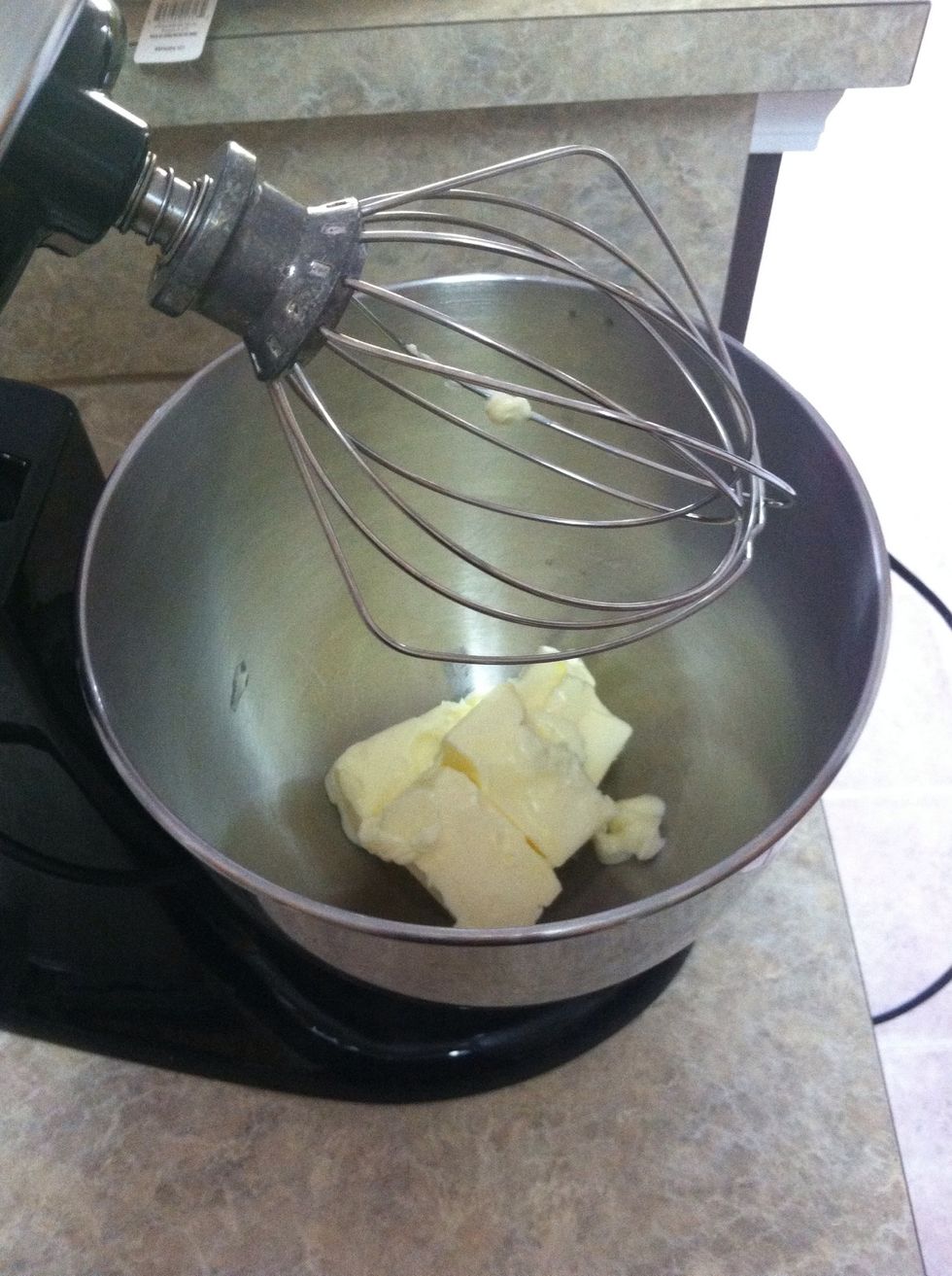 Put ROOM-TEMPERATURE butter into a bowl. This is very important. If it is cold you will have a very hard time creaming the butter and sugar together.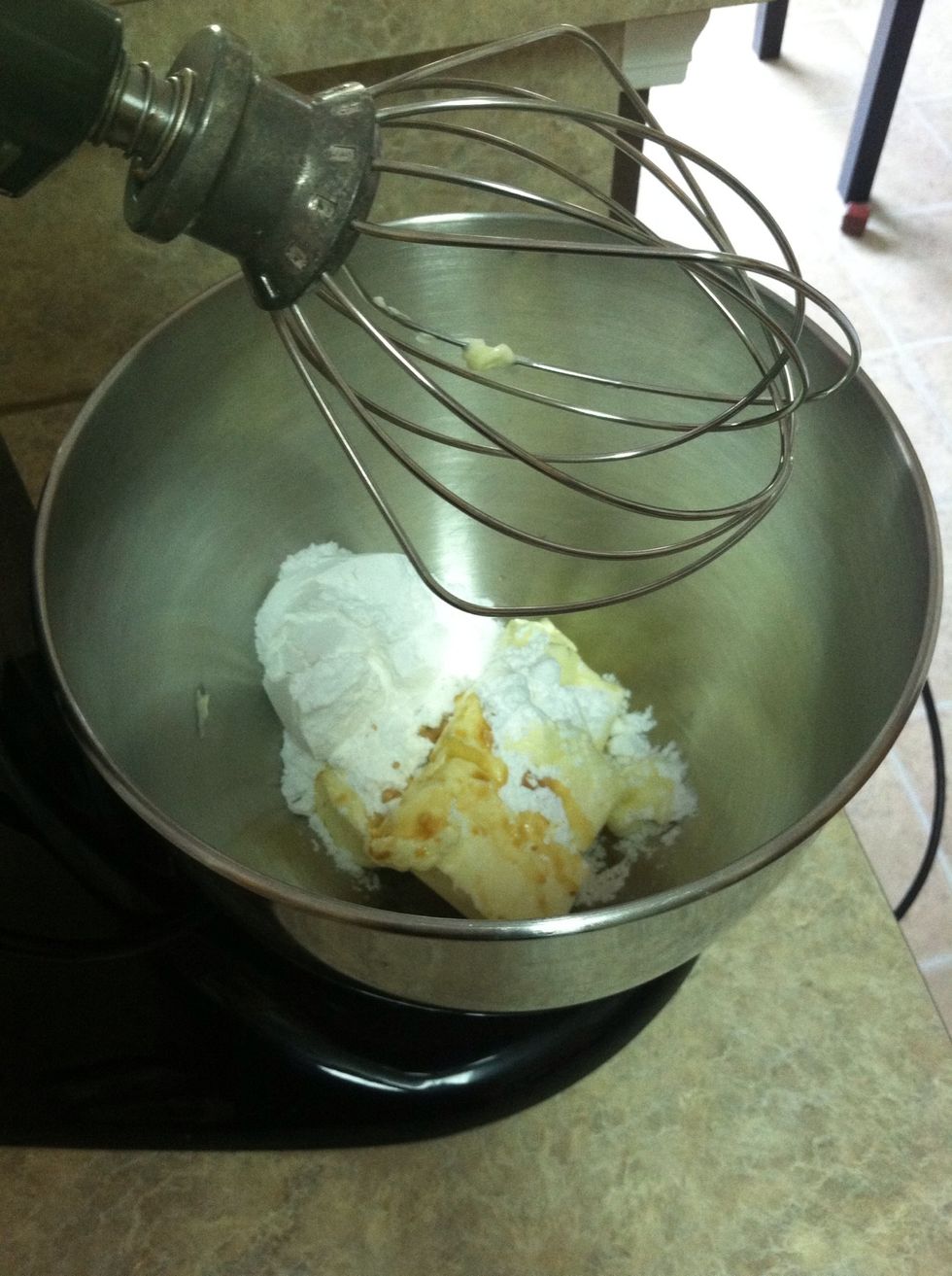 Add in the powdered sugar and vanilla extract.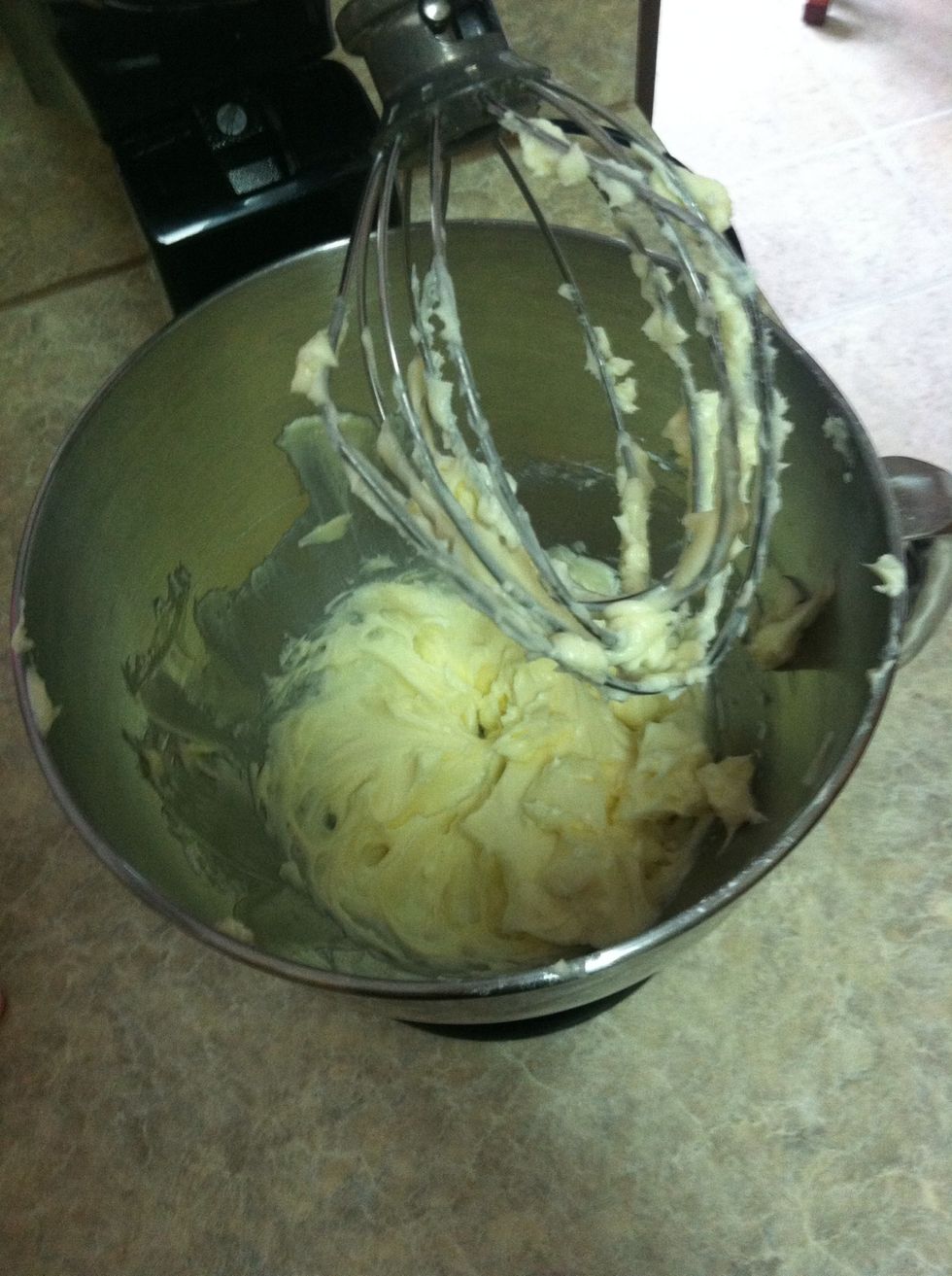 Mix for about a minute until you get this. You will get the same result with a handheld mixer. It is also possible to cream butter and sugar by hand, but it will take a while.
Fold the flour and salt into the butter mixture, once it's more incorporated feel free to mix with your hands.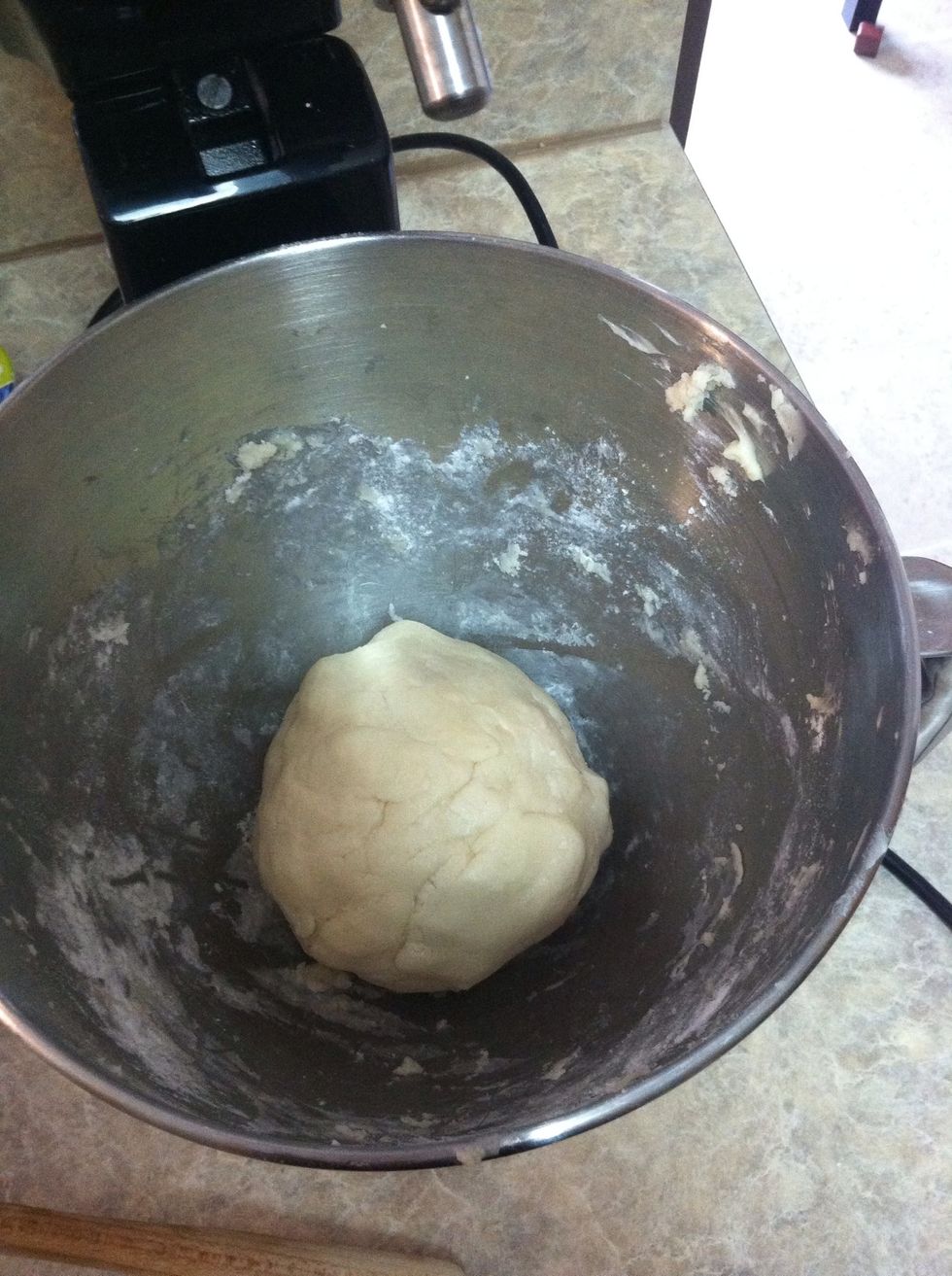 Eventually you will end up with dough, ball it up like this
Take the dough out, flatten into a disk, wrap it up in something (parchment paper here), and let chill in fridge. This makes it more firm and much easier to roll out, as it gets sticky when warm.
While the dough chills (about 30 minutes or so), clean your working surface...
...line some baking sheets with parchment paper...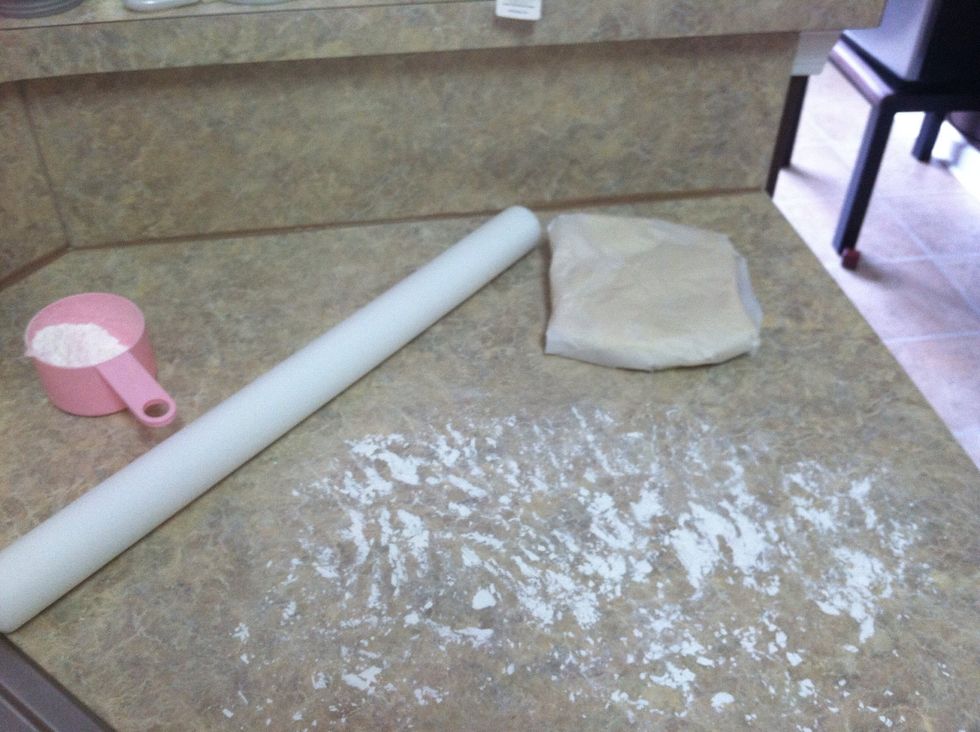 and then flour your surface, along with your rolling pin, and whatever cookie cutter you are using. I have made hearts, circles, Christmas trees...feel free to use anything, have fun with them!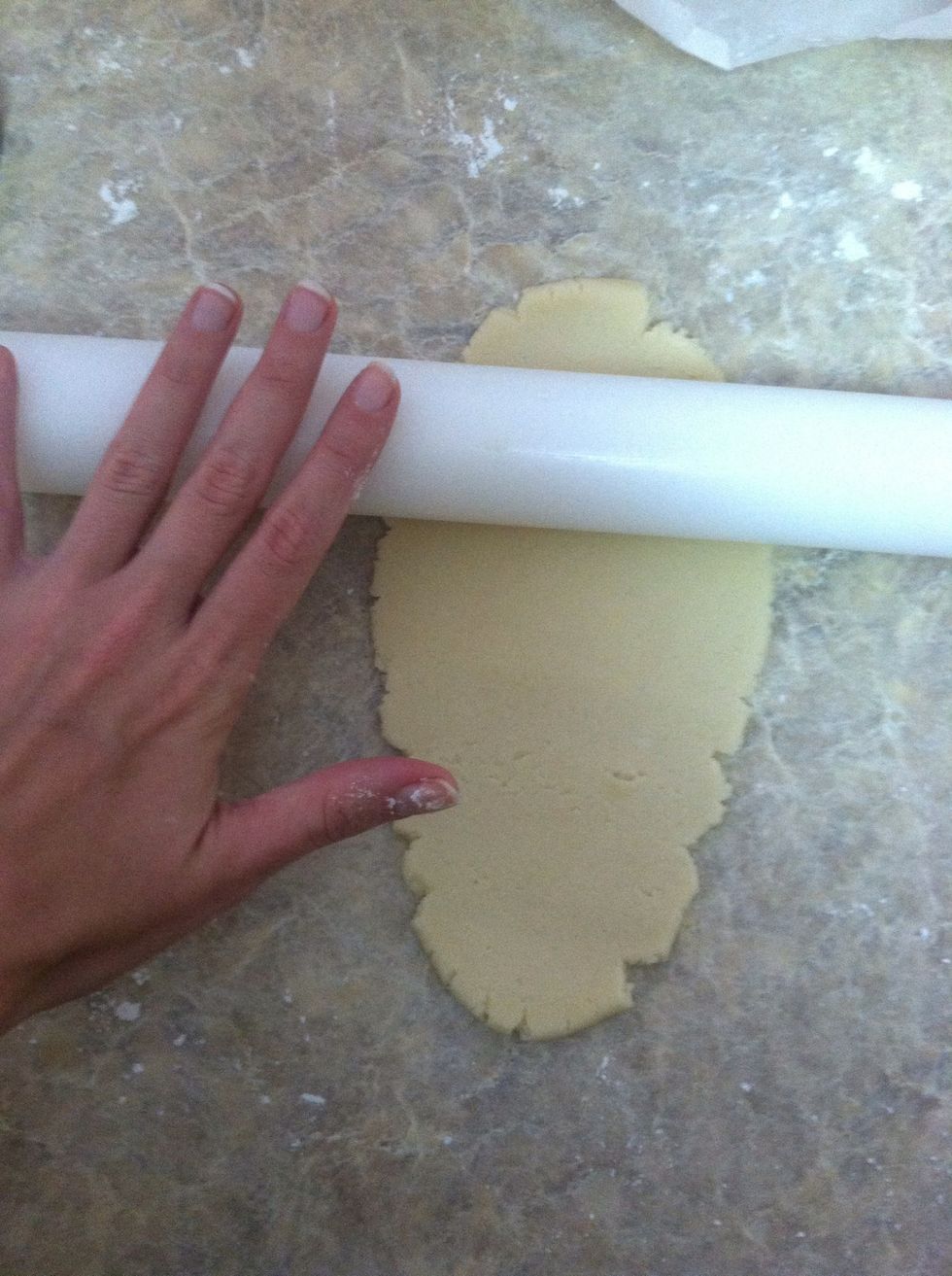 Now we begin to roll out the dough. Here I'm using a fondant roller because I don't have a rolling pin, but I have used them every other time I've made this cookie and it works just the same.
Cut some cookies! Don't forget to flour the rolling pin, cookie cutters, and your working surface every now and then to prevent the dough from sticking.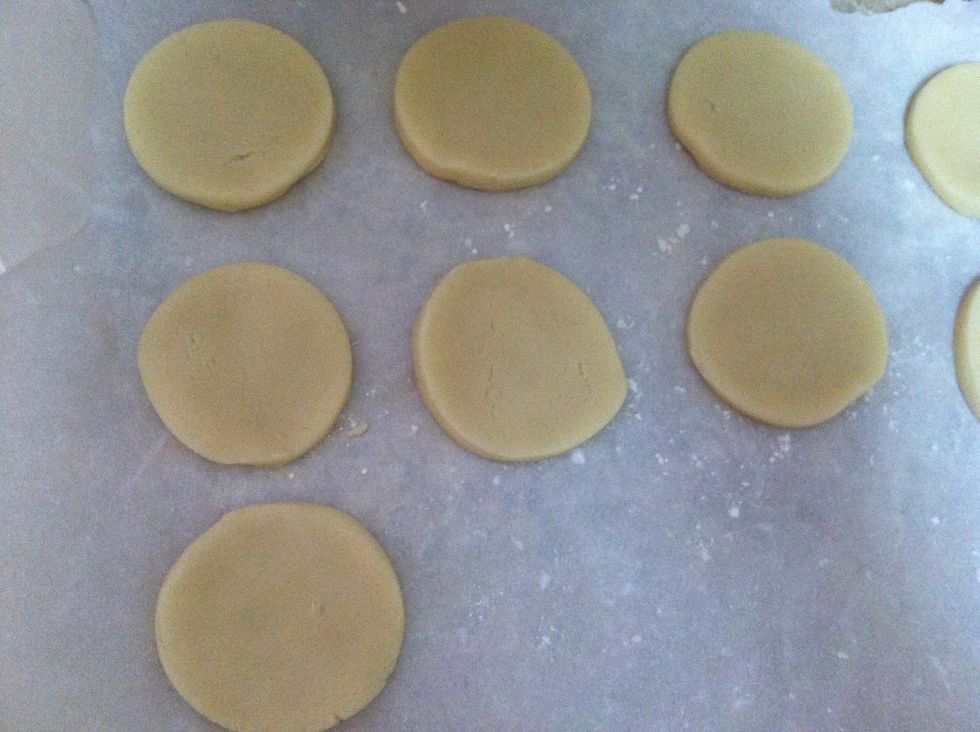 Start lining up your cookies on the baking sheets with parchment paper. You will get about 33 cookies.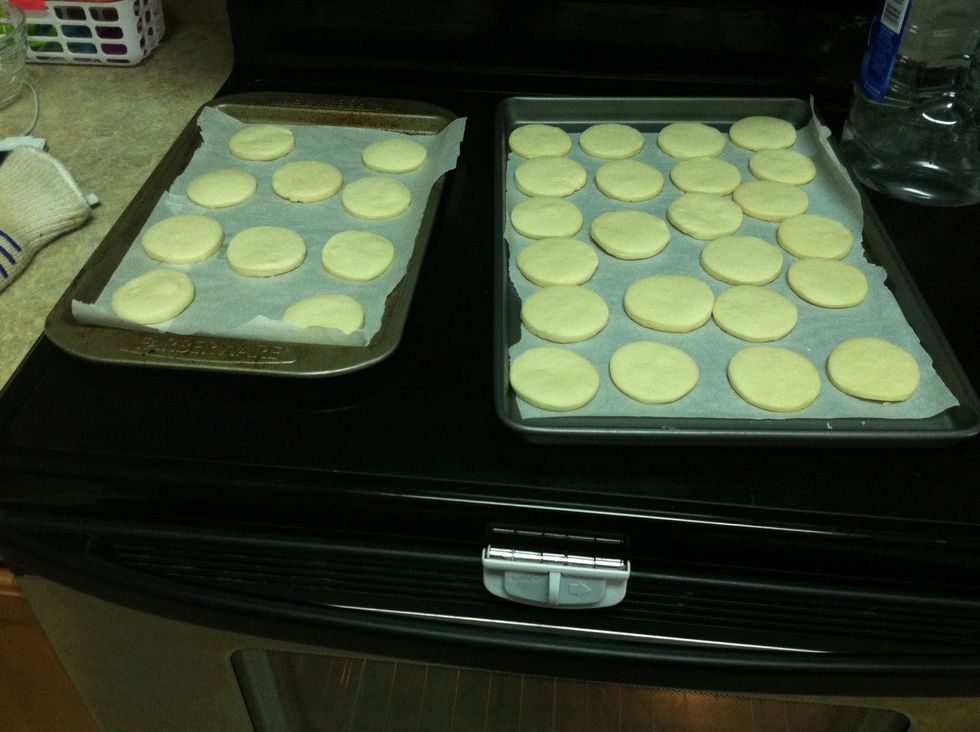 Pop the cookies into the oven at 350, and bake for 8-10 minutes, until firm but not browned. Set aside to cool.
Now for turning the shortbread into samoas!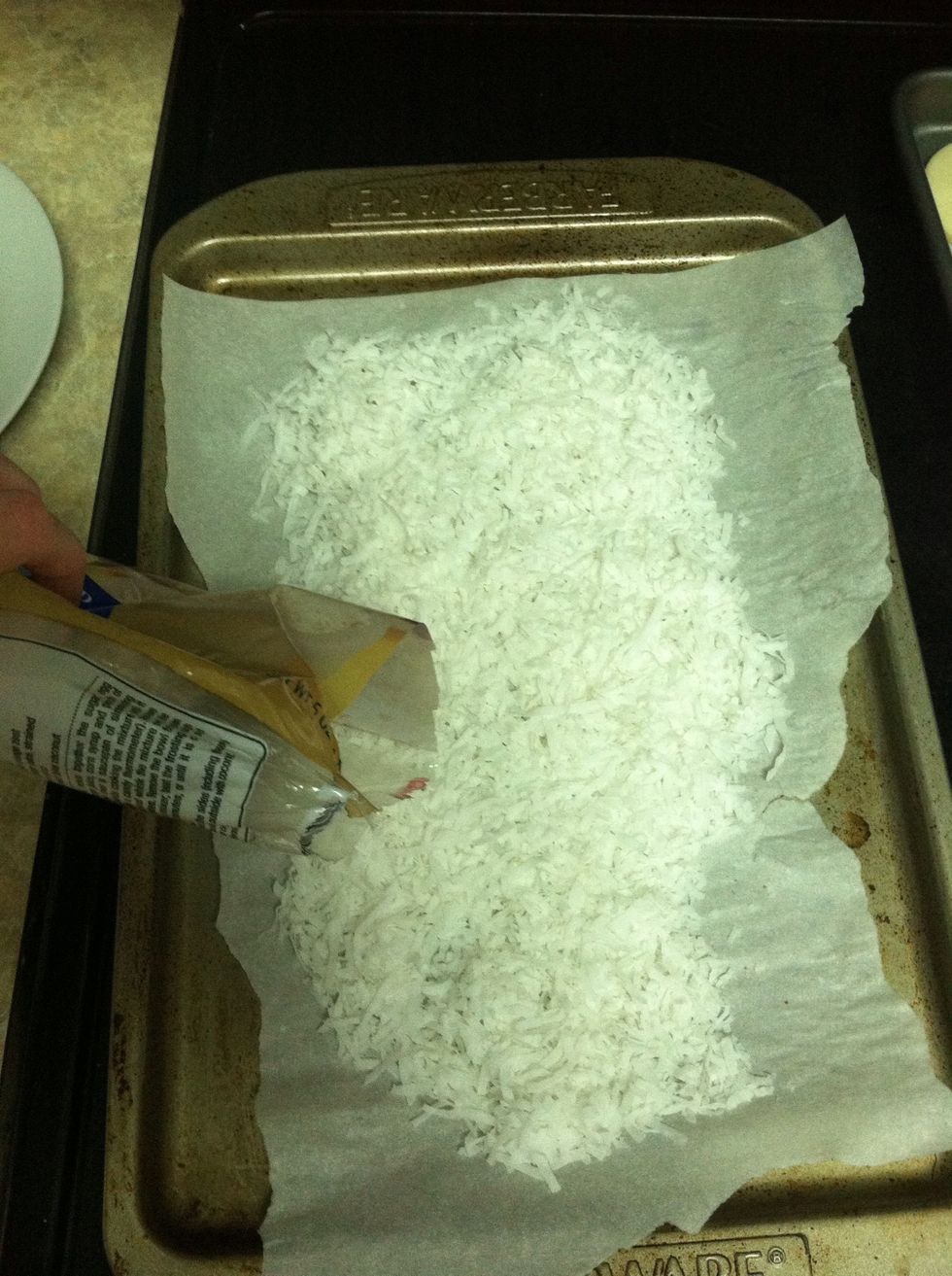 Take the unsweetened coconut and pour out onto a baking sheet lined with parchment paper. You will probably use about 3/4 of the bag.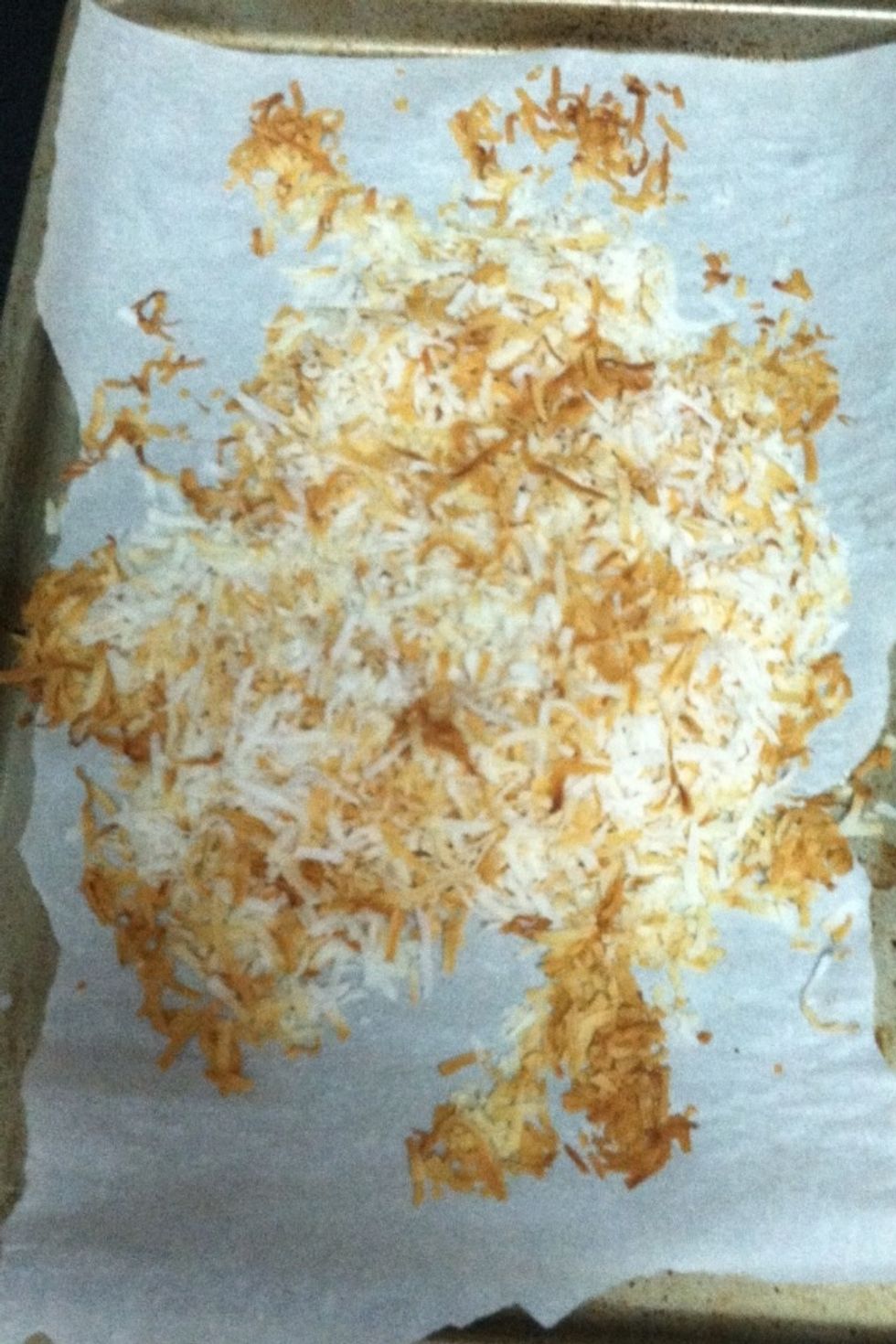 Bake it at 350 for a few minutes. Just watch it carefully, after it turns golden it can burn very easily.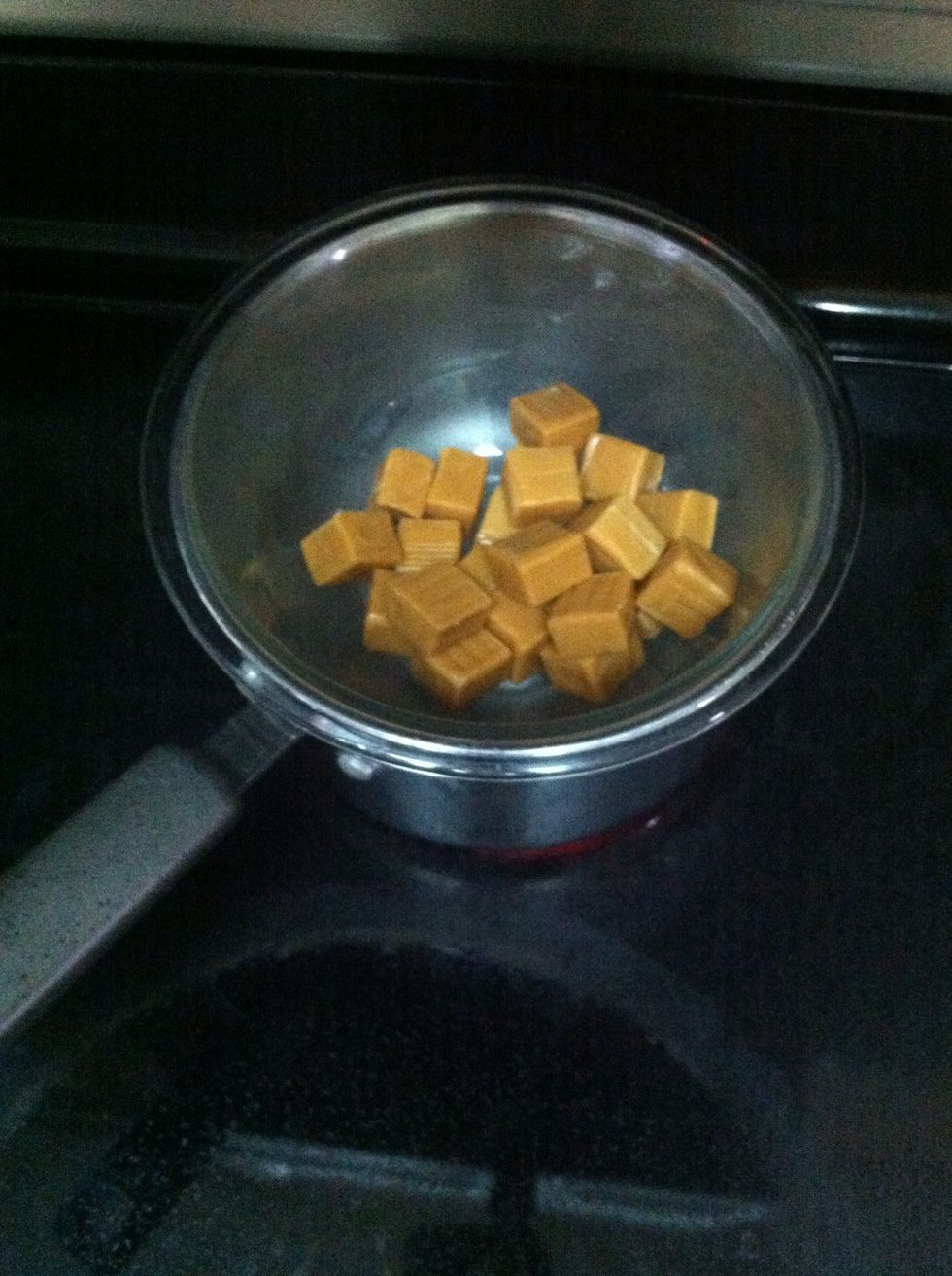 Here I'm using the double boiler method. You will use about 3/4 of a bag of chewy caramels. I melted them in small batches because I tend to make too much at times.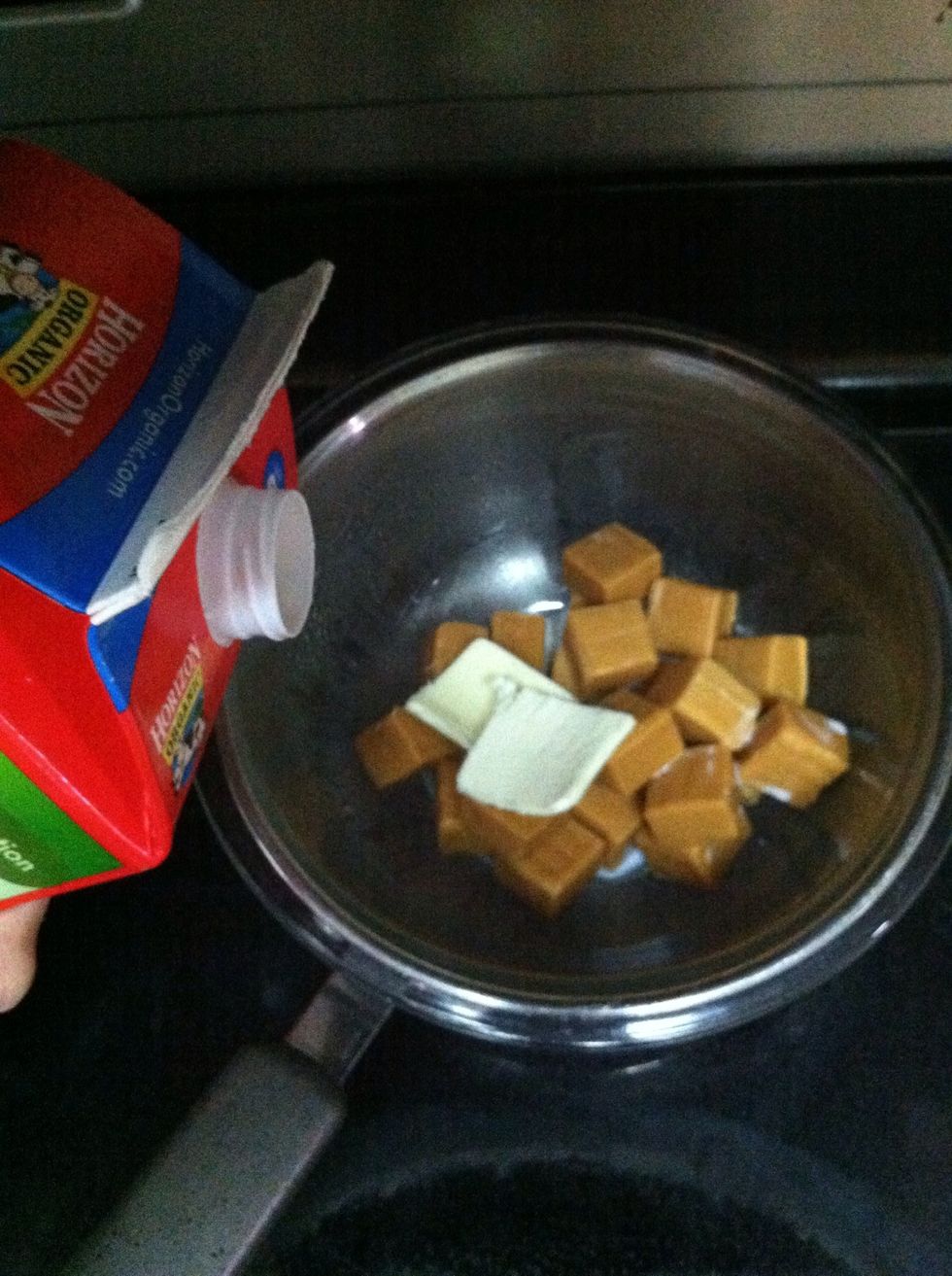 Now start melting the caramel. Drop in caramel, a little milk, and a little butter into a glass bowl. Set bowl on pot of simmering water, and stir.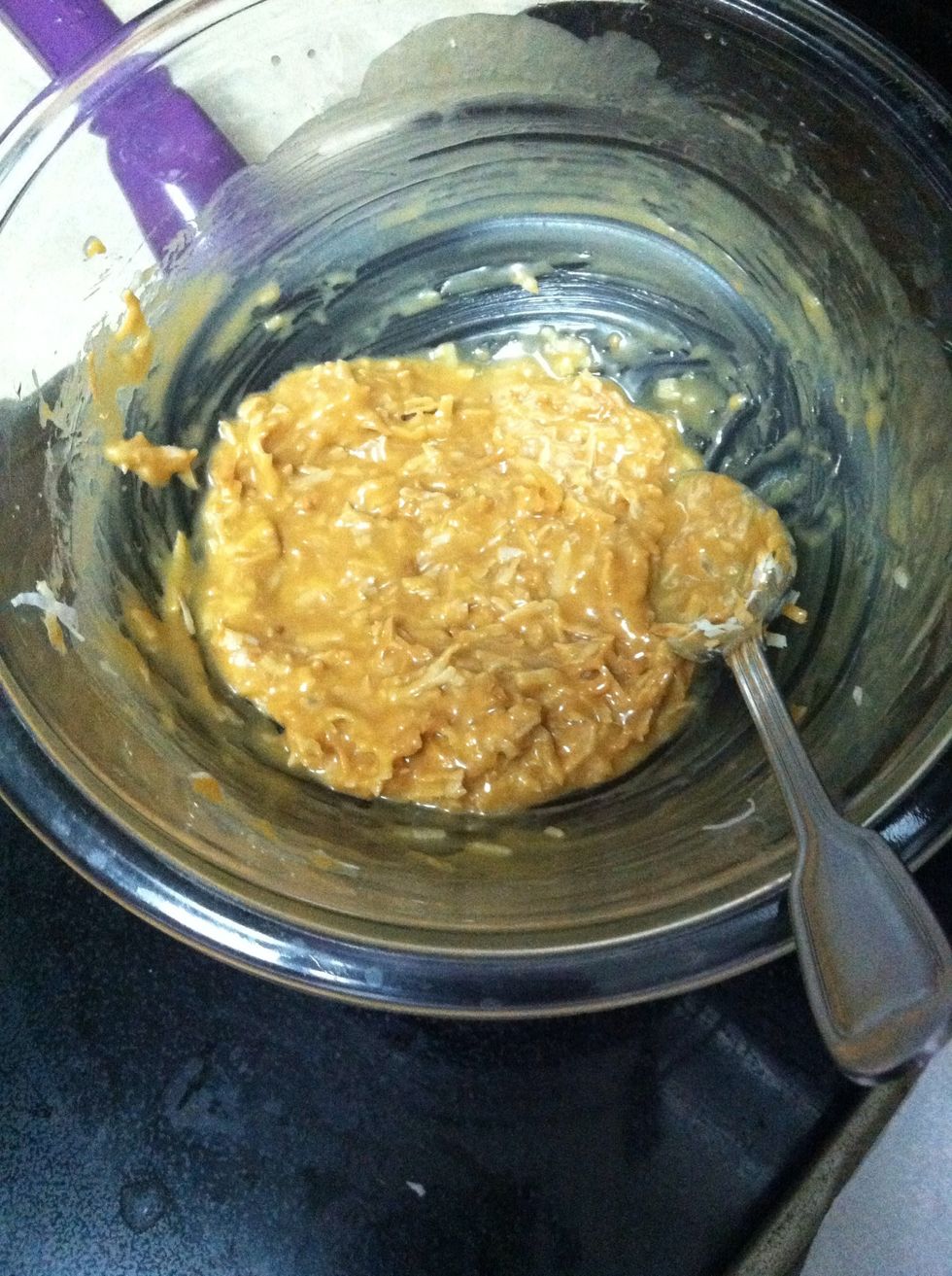 Melt until the caramel begins to turn a little runny, if it is too thick add milk. If it is too thick it will be hard to work with. Fold in the toasted coconut. Make sure to keep this mixture warm.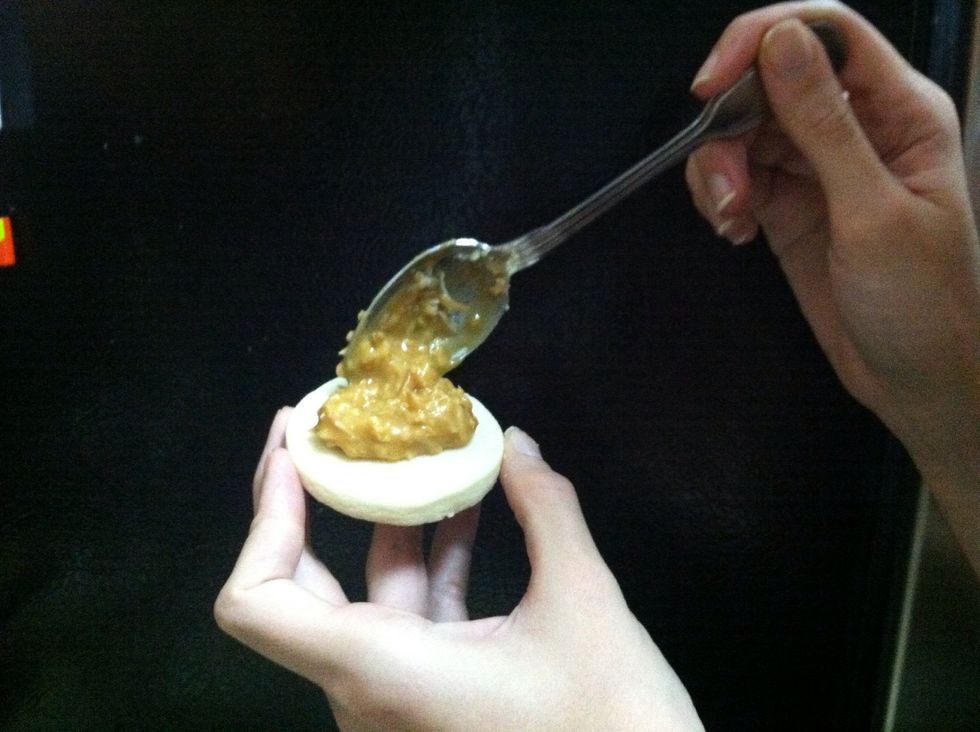 Spoon coconut caramel mixture onto cookies and spread it out. Cookie casualties occur most often in this stage, so be gentle.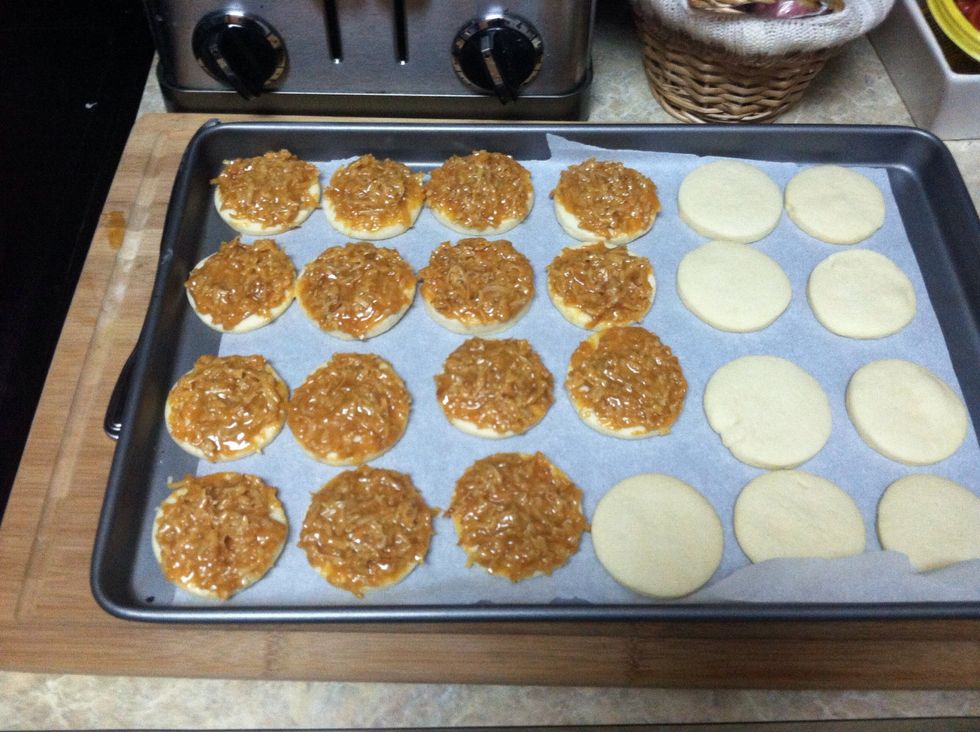 Almost done! Keep going until they're all covered.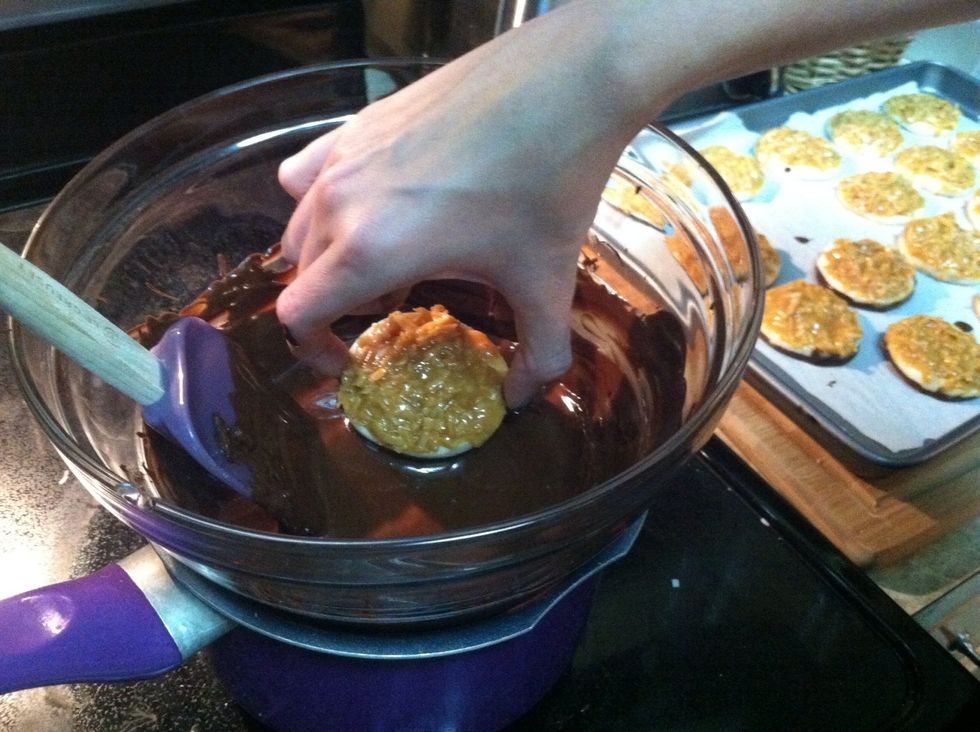 Melt chocolate using the double boiler method like the caramel, but NO milk and NO butter. Just make sure that you stir the chocolate often so you don't scorch it. Once melted start dipping!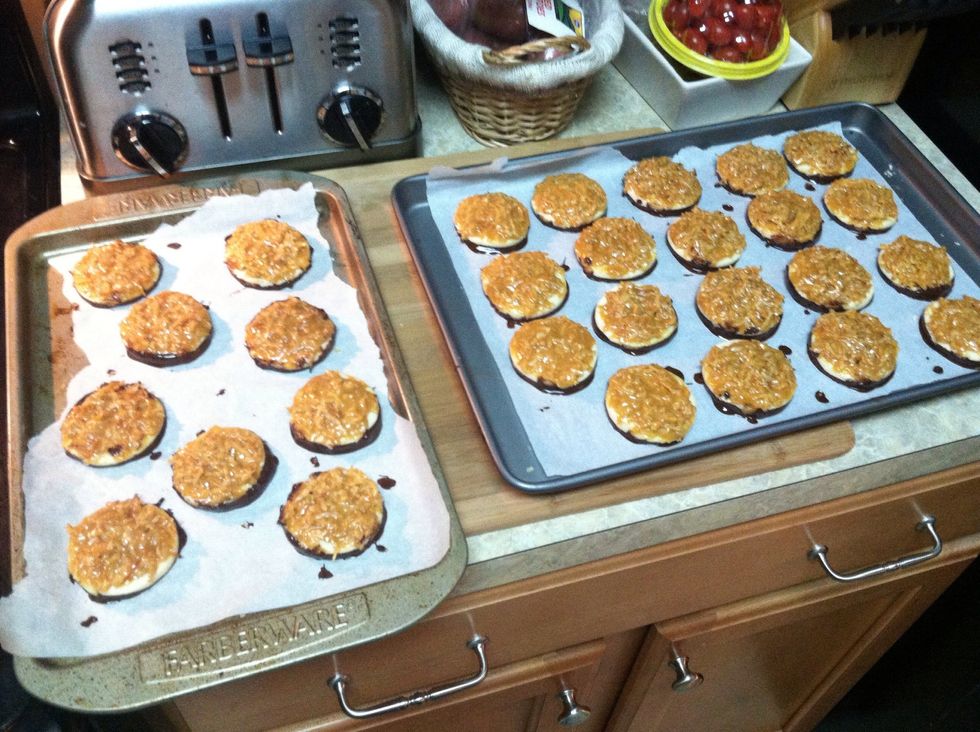 Eventually they will all look like this after their chocolate bath. I know the chocolate can get pretty hot so I hope you haven't burned your fingers.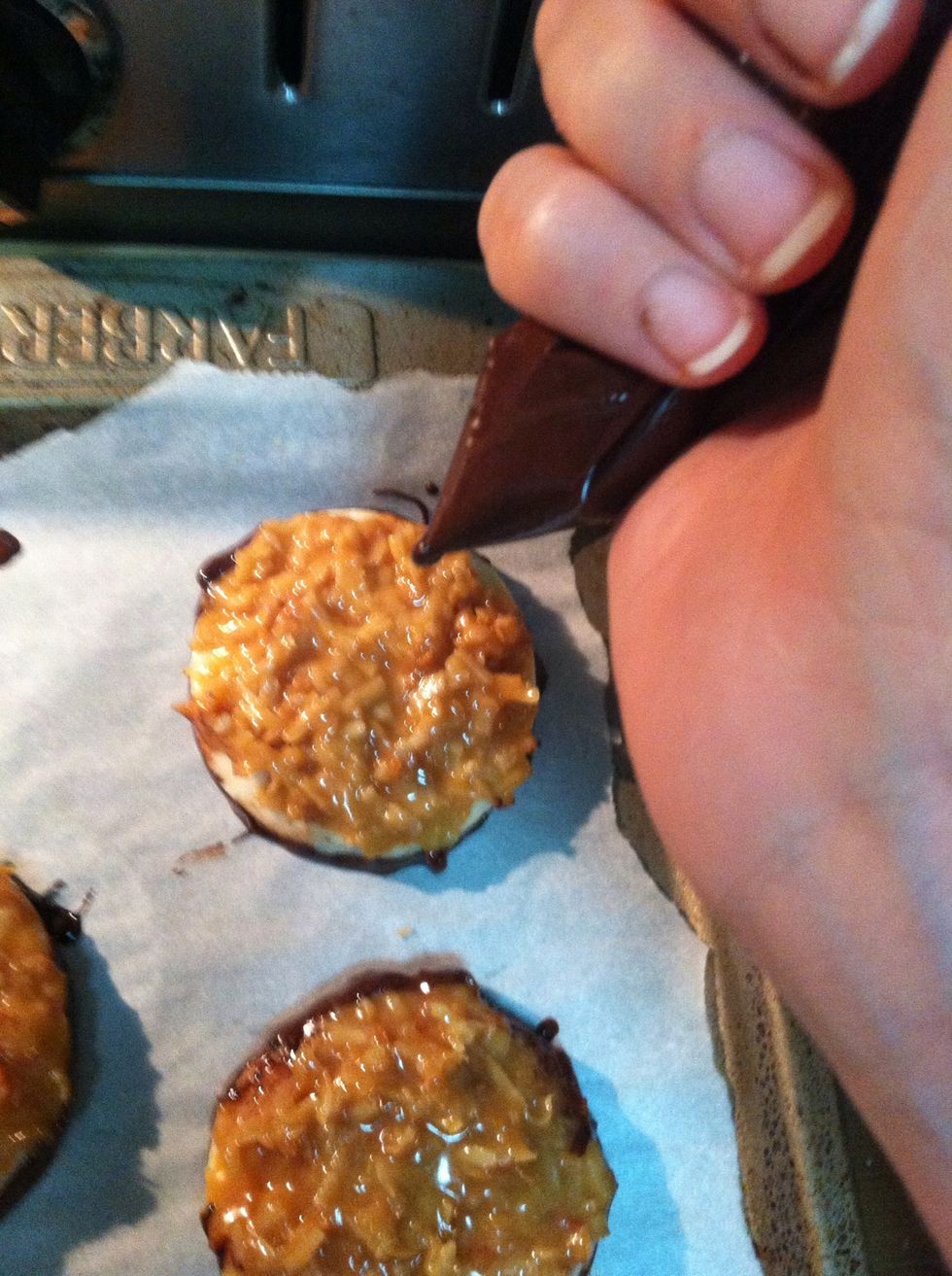 Now for the fun part! Take the leftover chocolate and place in a piping bag. Here I just took a ziplock bag and cut a very small hole in the tip.
Drizzle!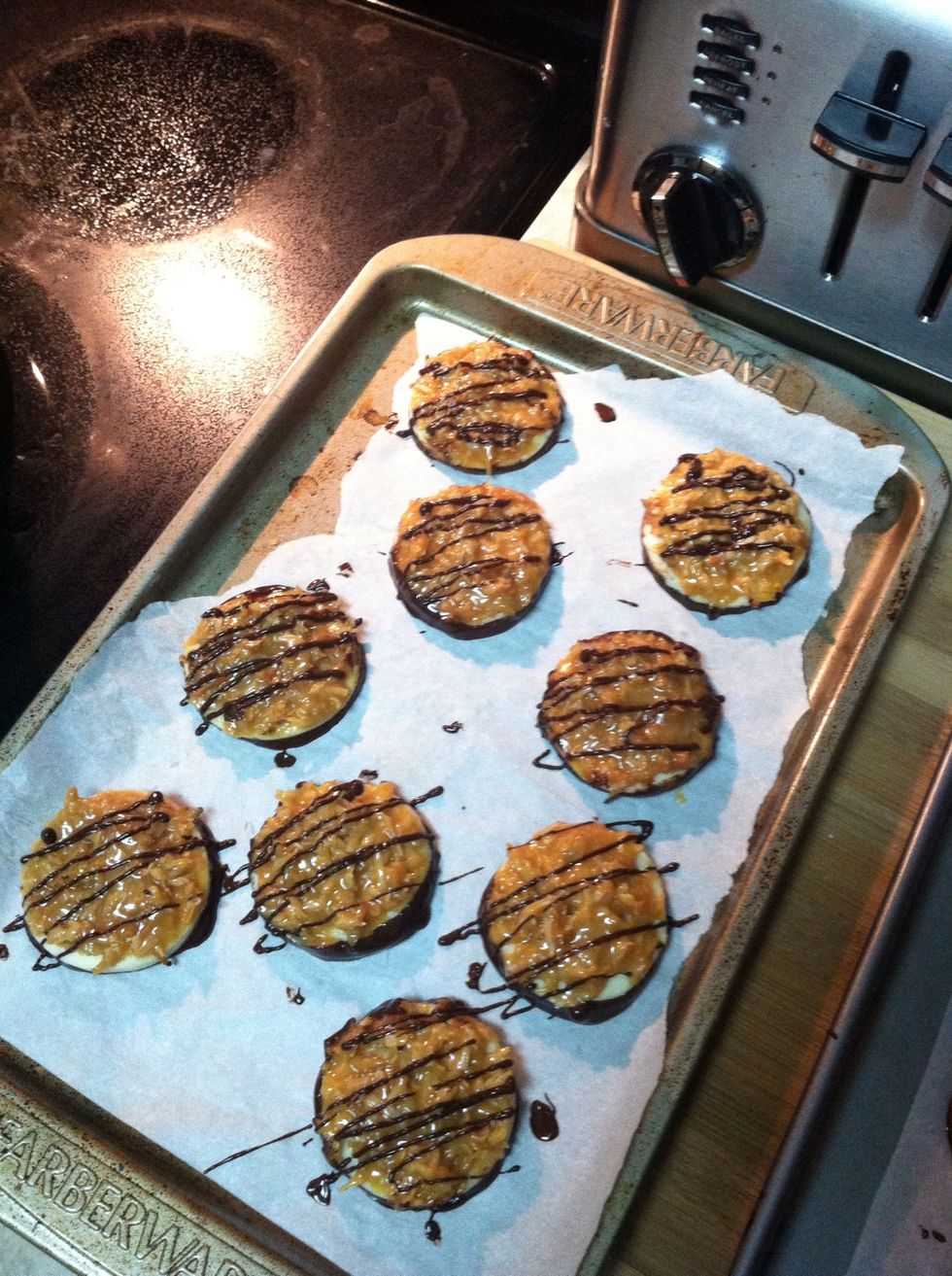 Keep going!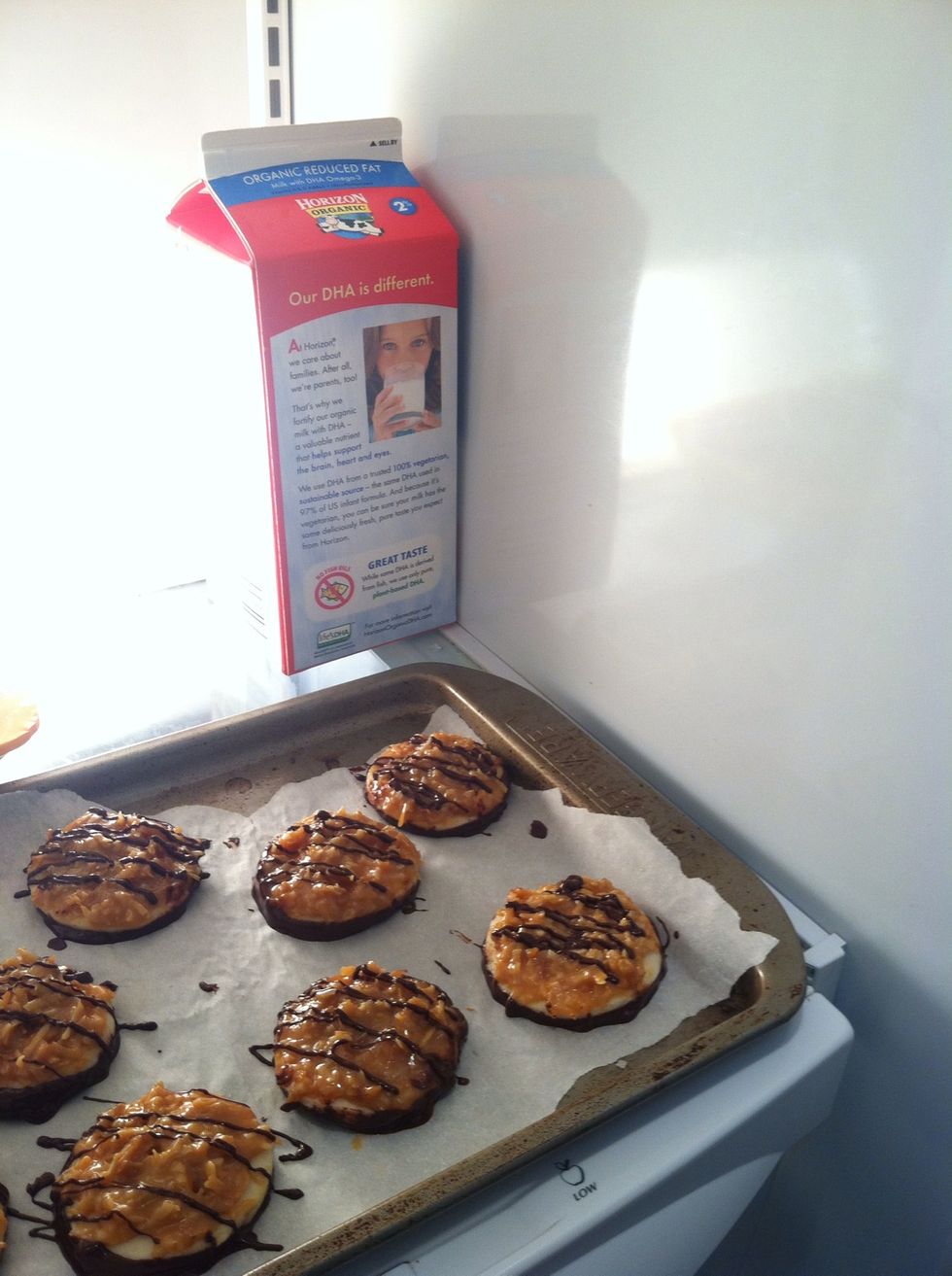 After you're done, pop the cookies in the fridge so the chocolate can solidify again. They are also fine in the freezer and thaw out perfectly.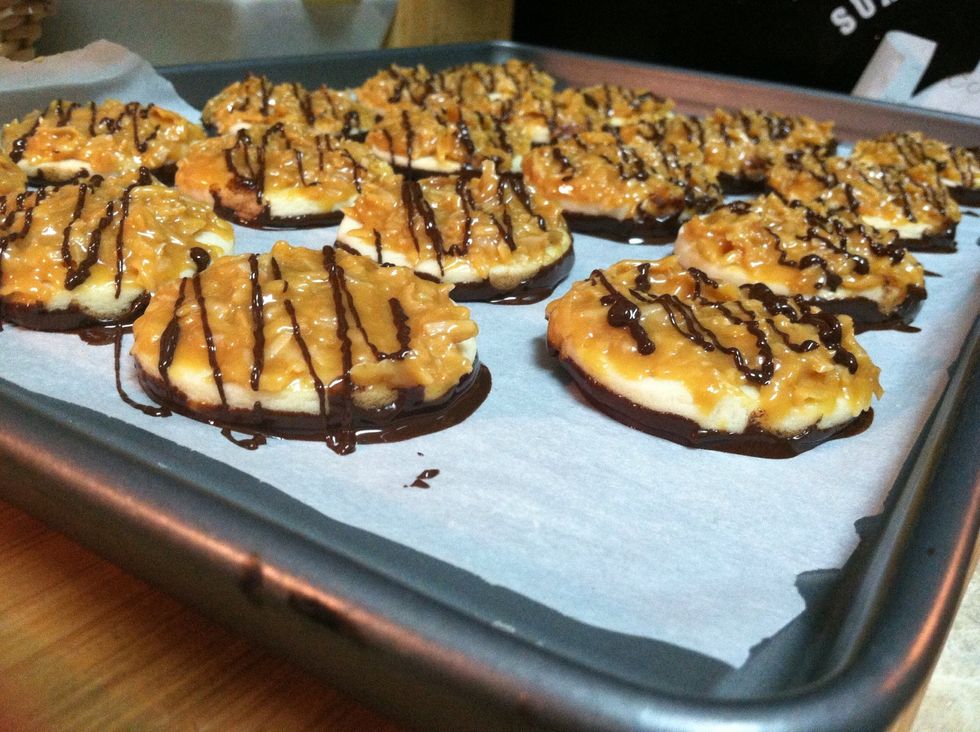 These are time consuming since there are so many steps, but oh so worth it in the end. Not only because they're good, but because of the great reviews I receive from everyone who I've made them for.
Hope you enjoy! Feel free to leave comments and suggestions.
For the Shortbread Cookie
3.0c All-purpose Flour
1.0c Unsalted Butter
1/2c Powdered Sugar
1.0tsp Pure Vanilla Extract
1/4tsp Salt
For the Topping
8.0oz Semisweet Chocolate
1 Bag Unsweetened Coconut Flakes
1 Bag of Chewy Caramels
Butter
Milk