See supply tab for amount of ingredients
Chop walnuts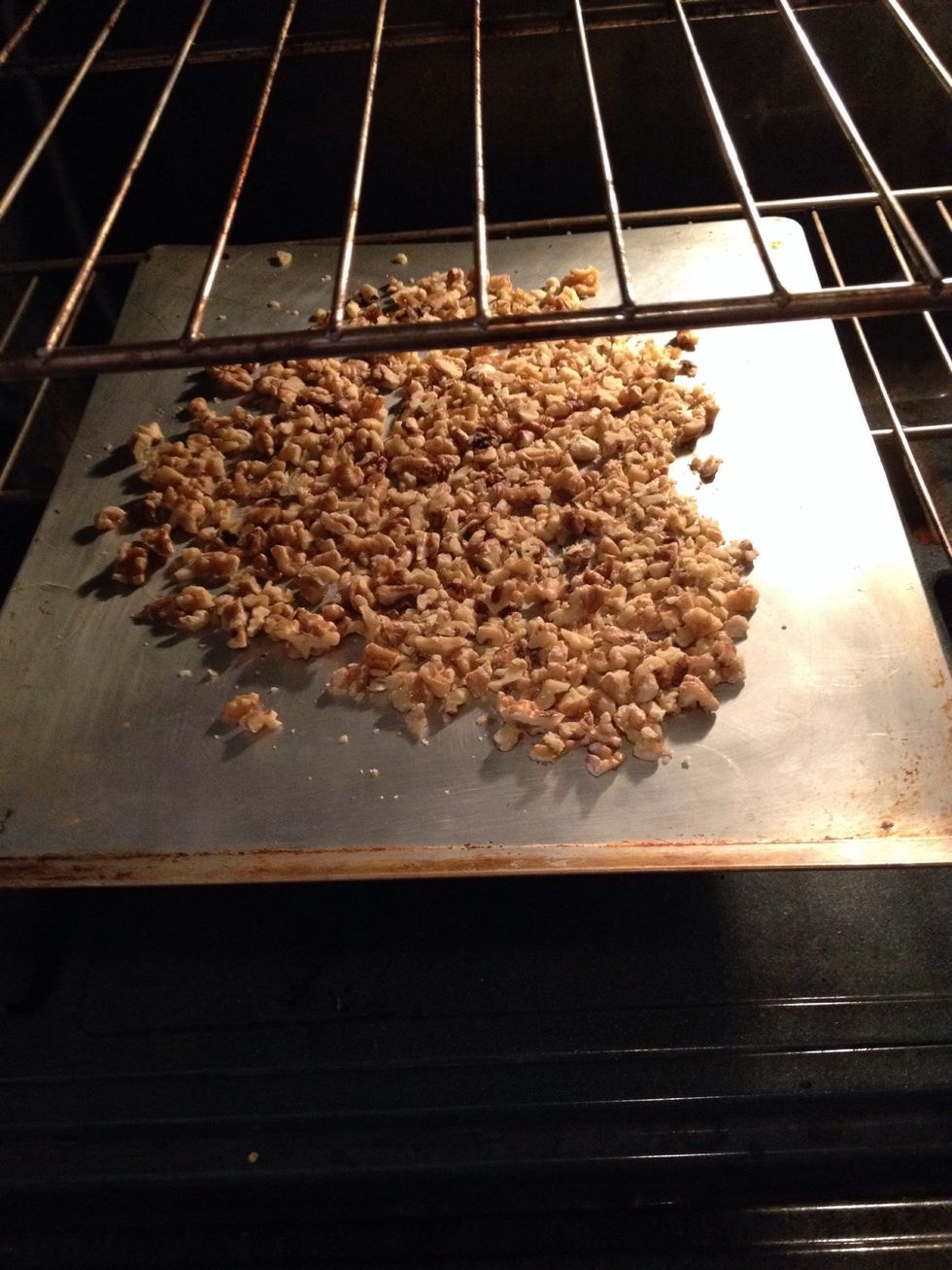 Spread chopped walnuts on a baking sheet. Bake, stirring once or twice until lightly browned and fragrant 5 to 10 minutes. Let cool.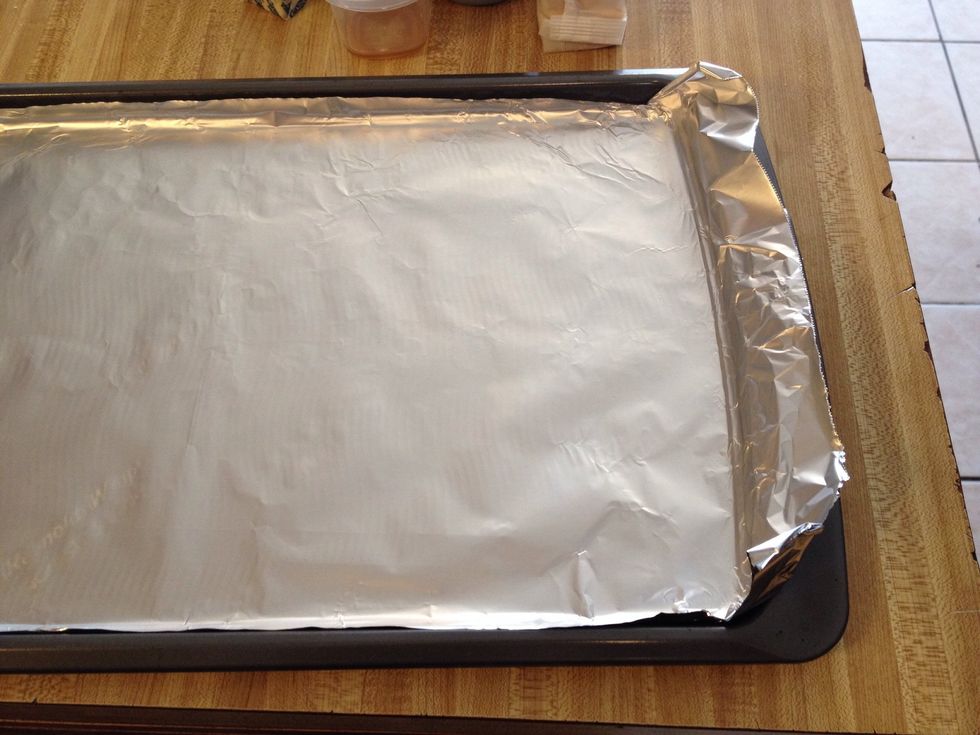 Line cookie sheet pan with nonstick foil.
Line pan with saltine crackers in a single layer.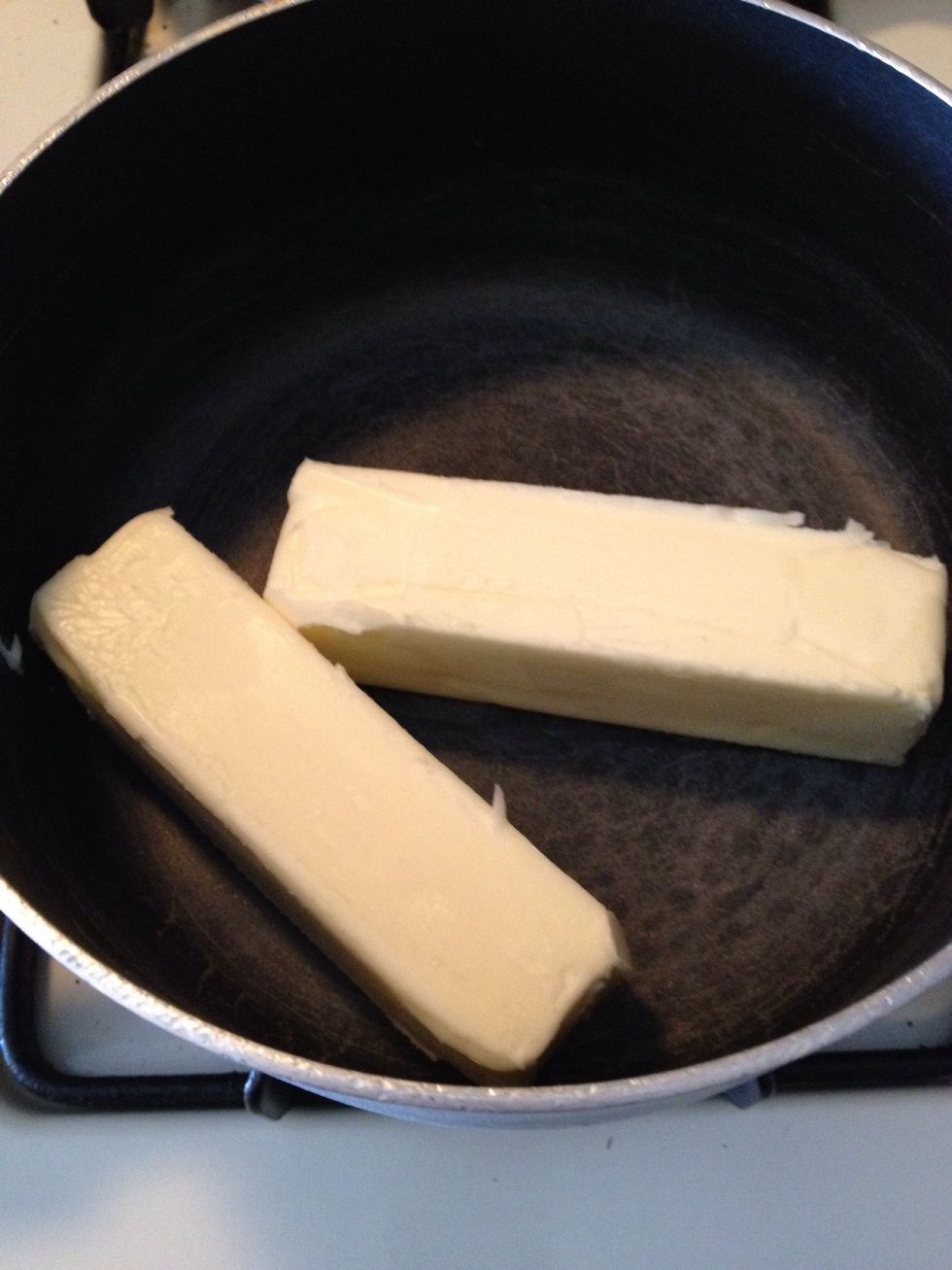 Melt butter in a heavy saucepan.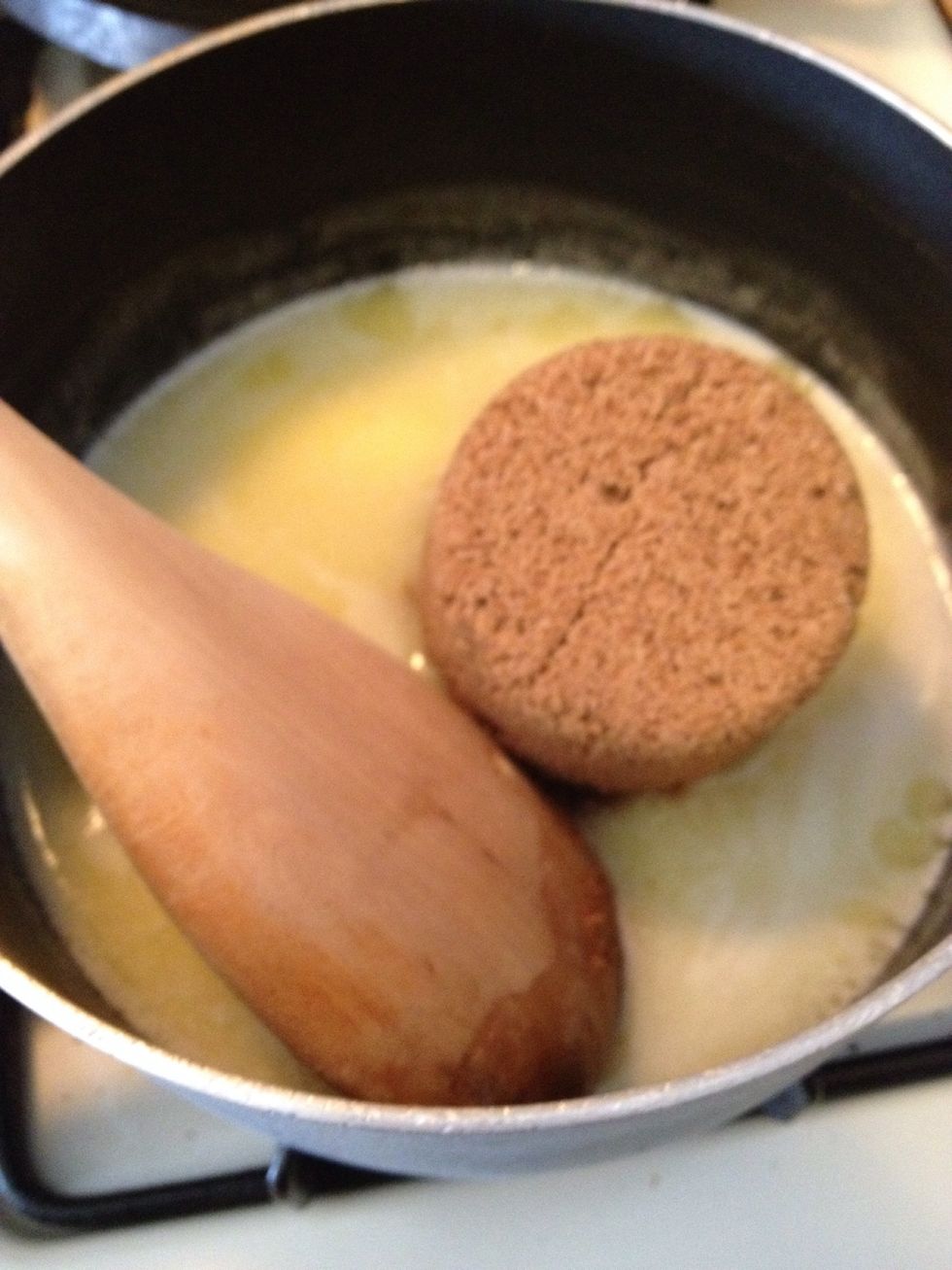 Add brown sugar. Stir and melt. Bring to a boil and continue to boil for three minutes stirring constantly.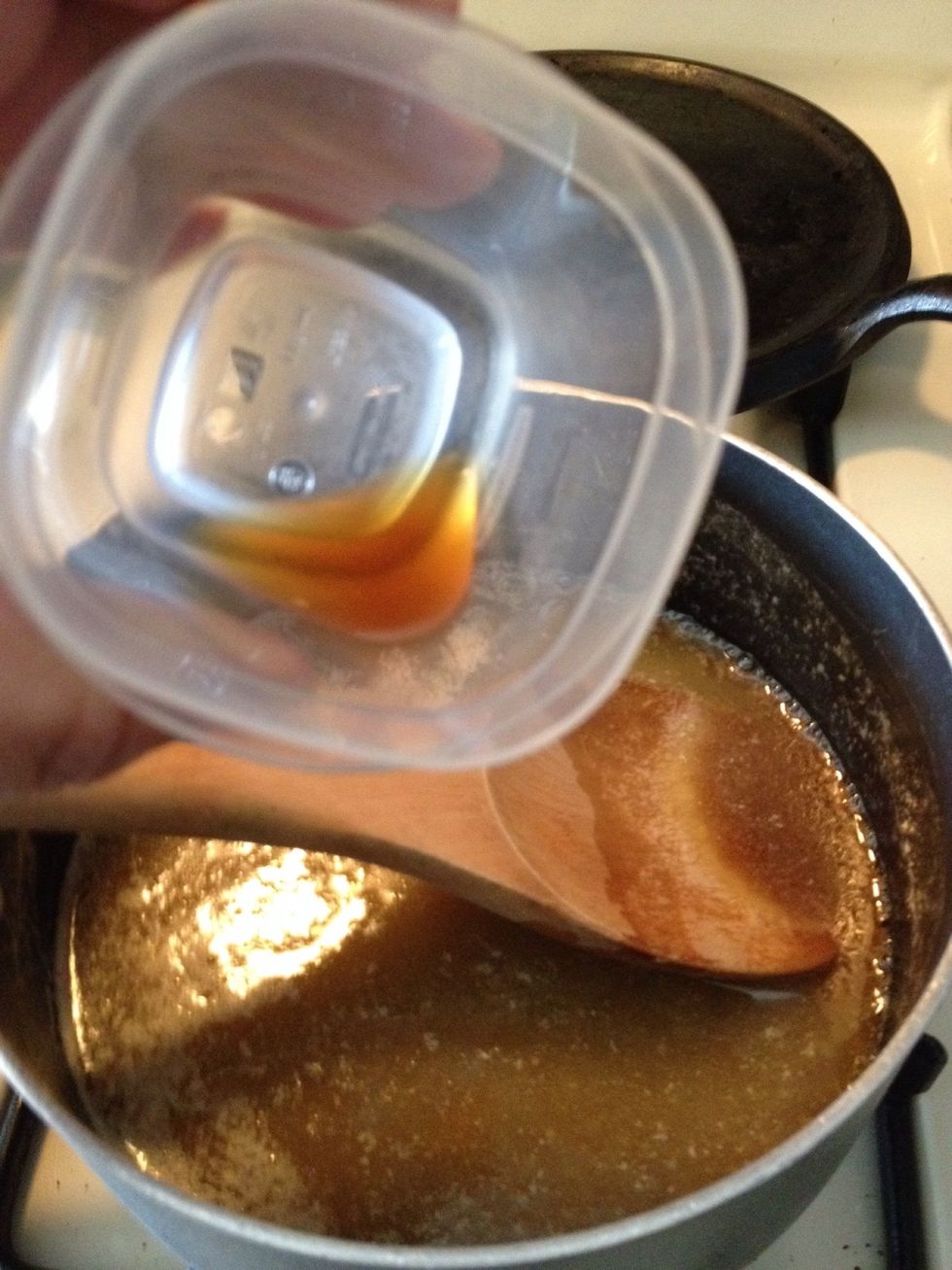 Add vanilla.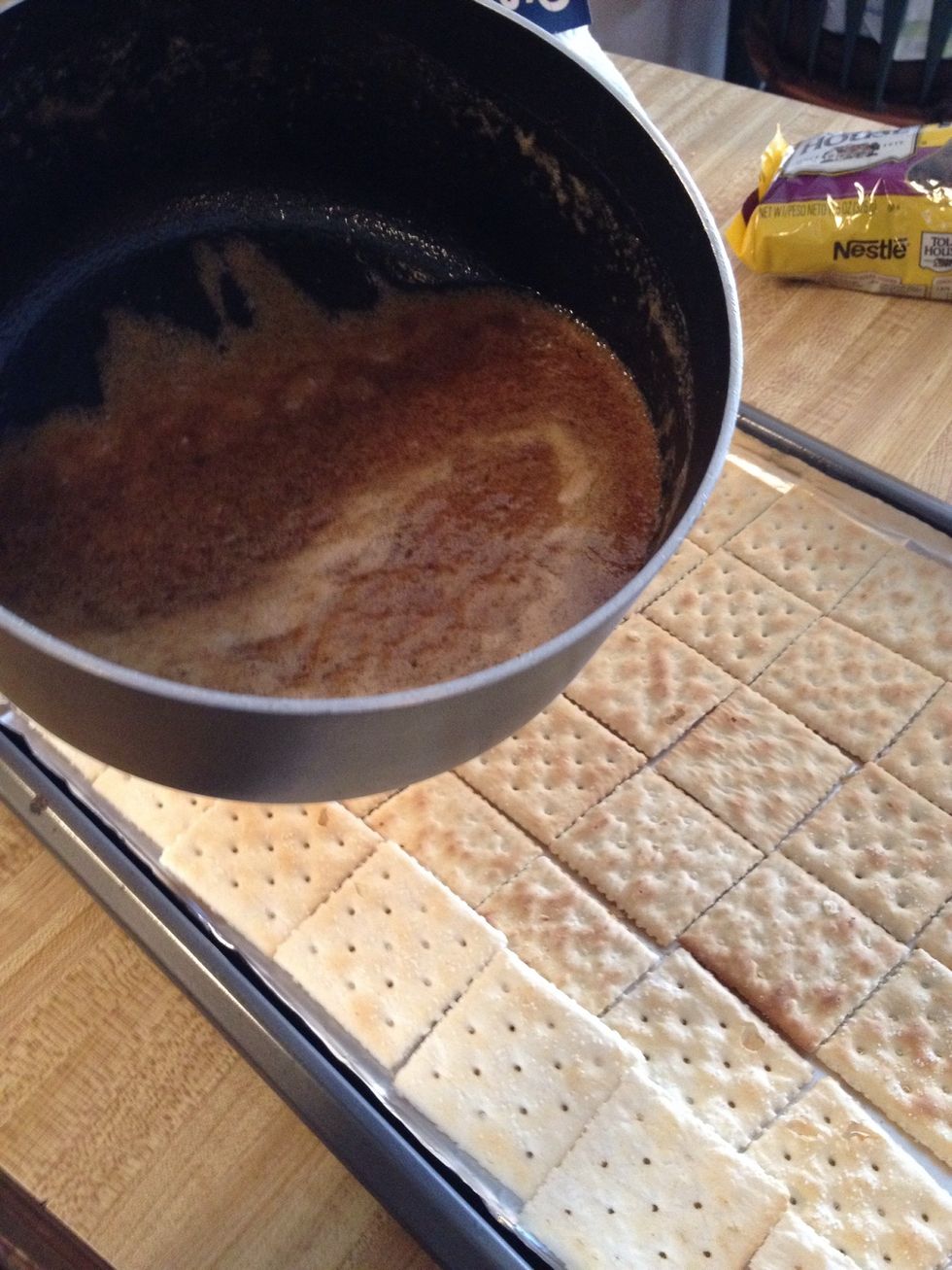 Immediately pour over saltines and spread to cover each crackers completely.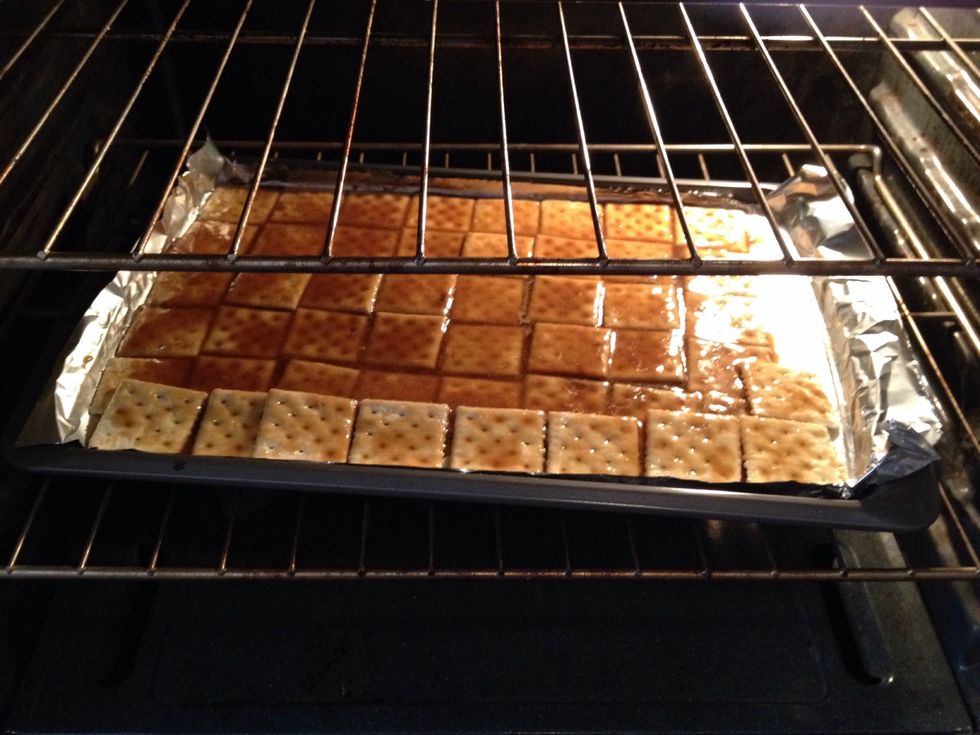 Bake for five minutes. At 400 degrees.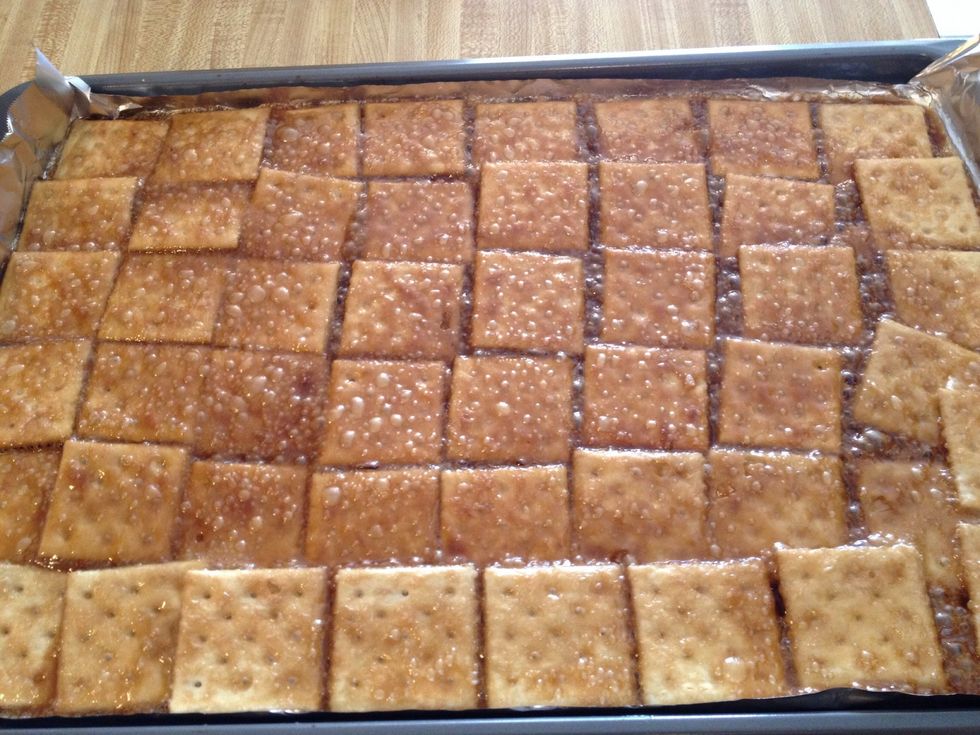 Remove from oven.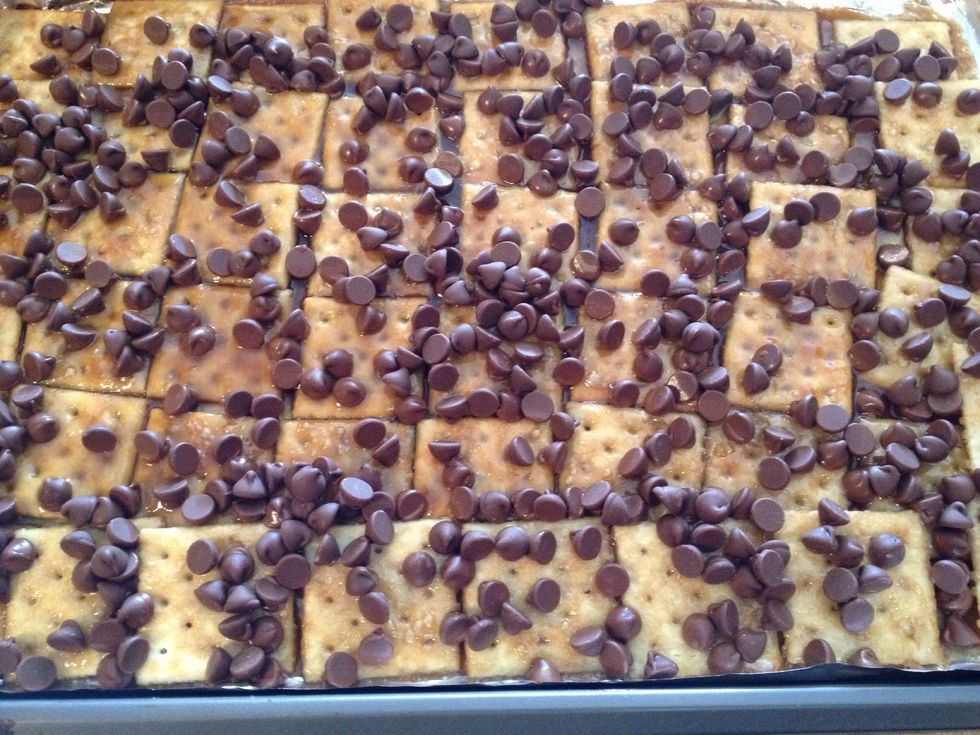 Sprinkle chocolate chips over crackers. Let sit for five minutes.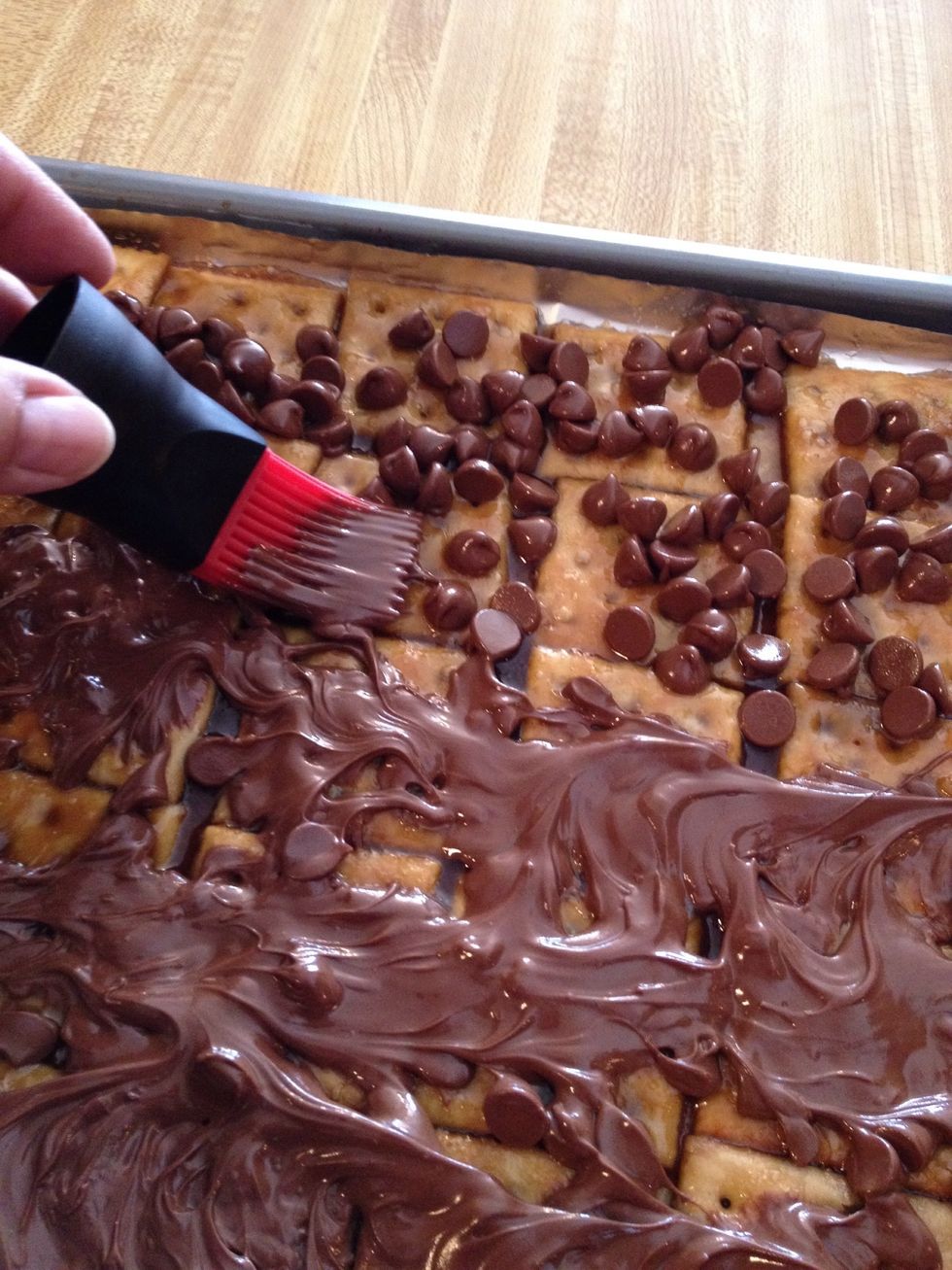 Spread chocolate using a brush.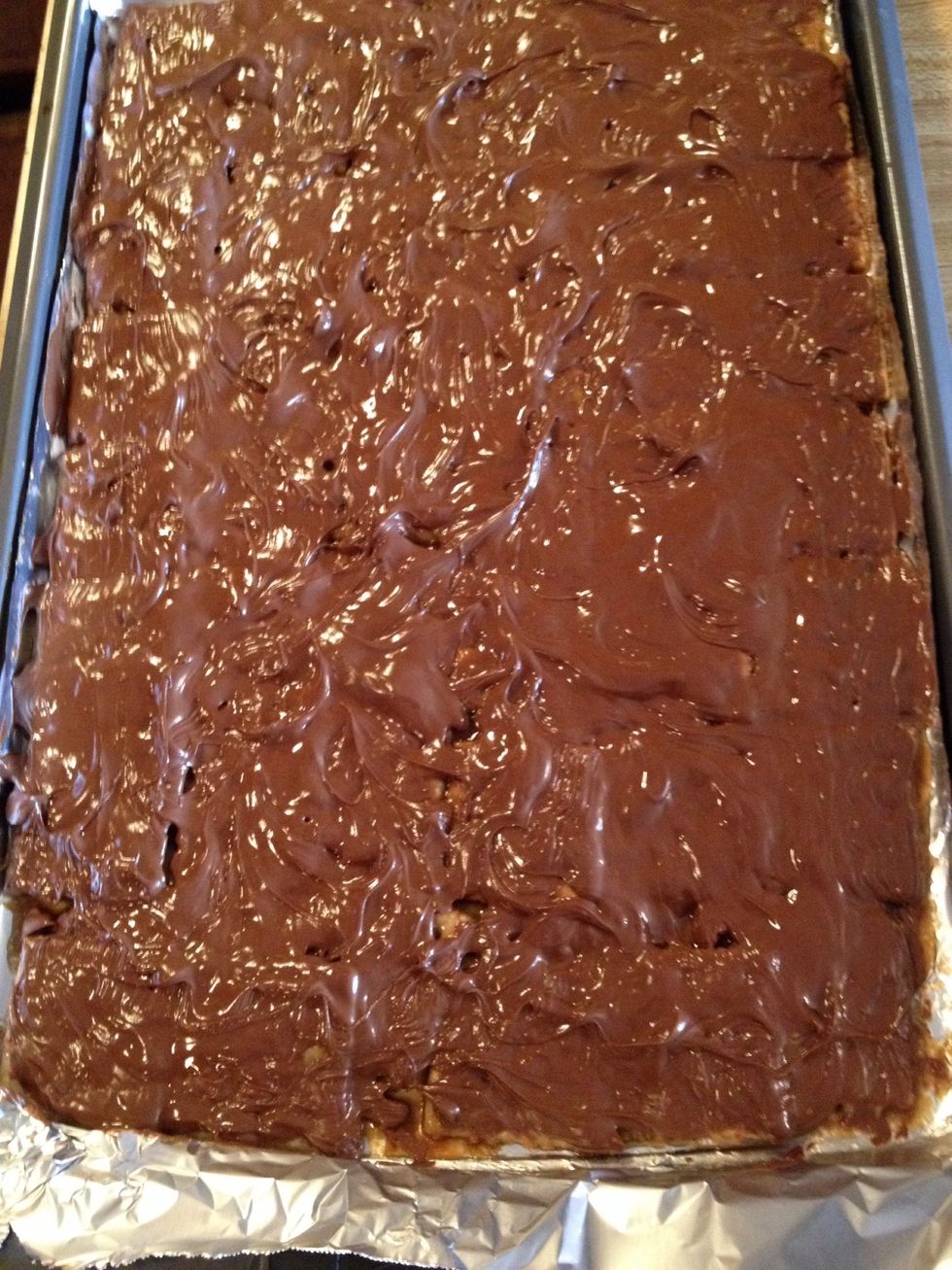 Chocolate should cover each cracker.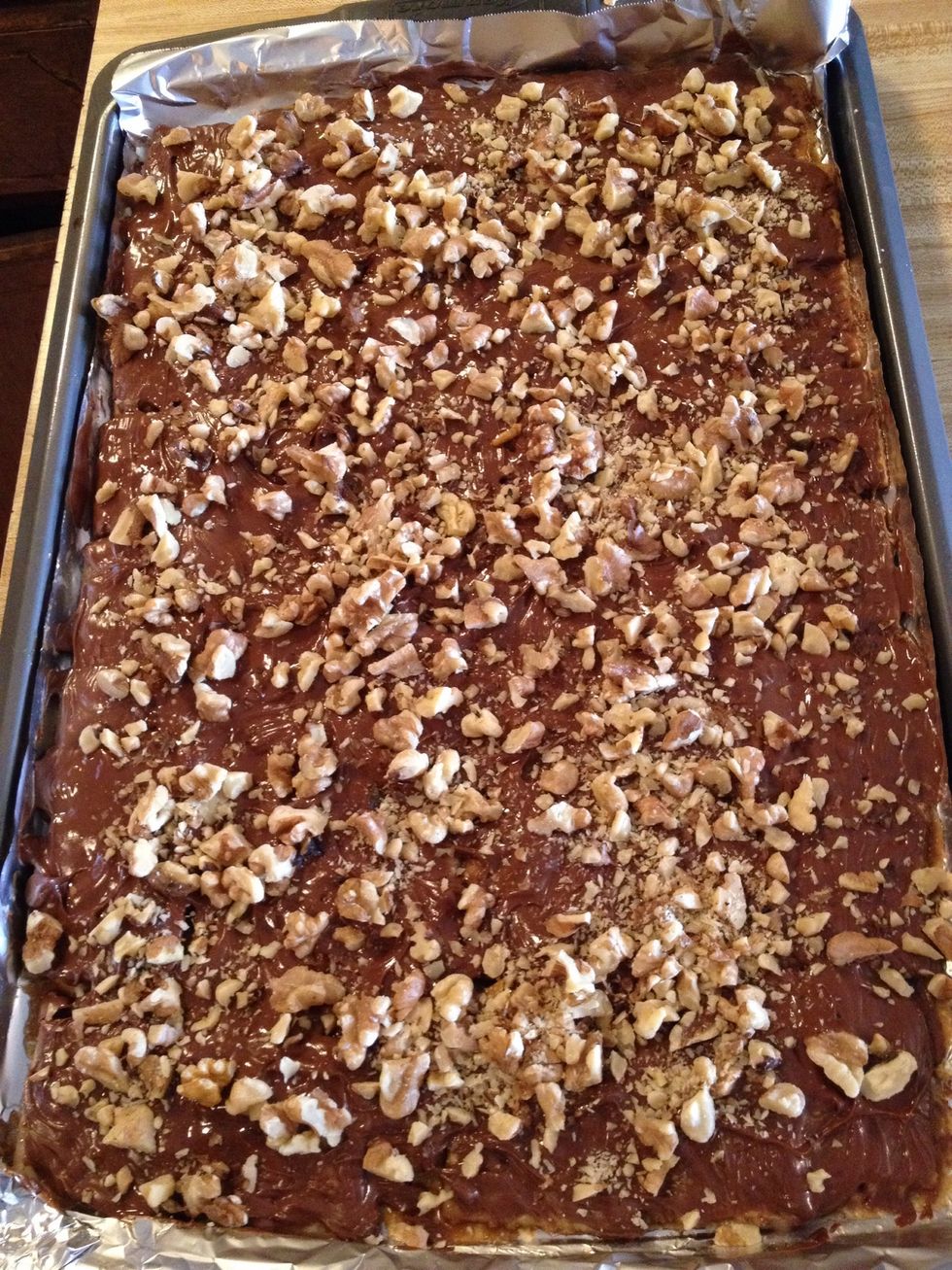 Sprinkle with chopped walnuts. Let cool completely.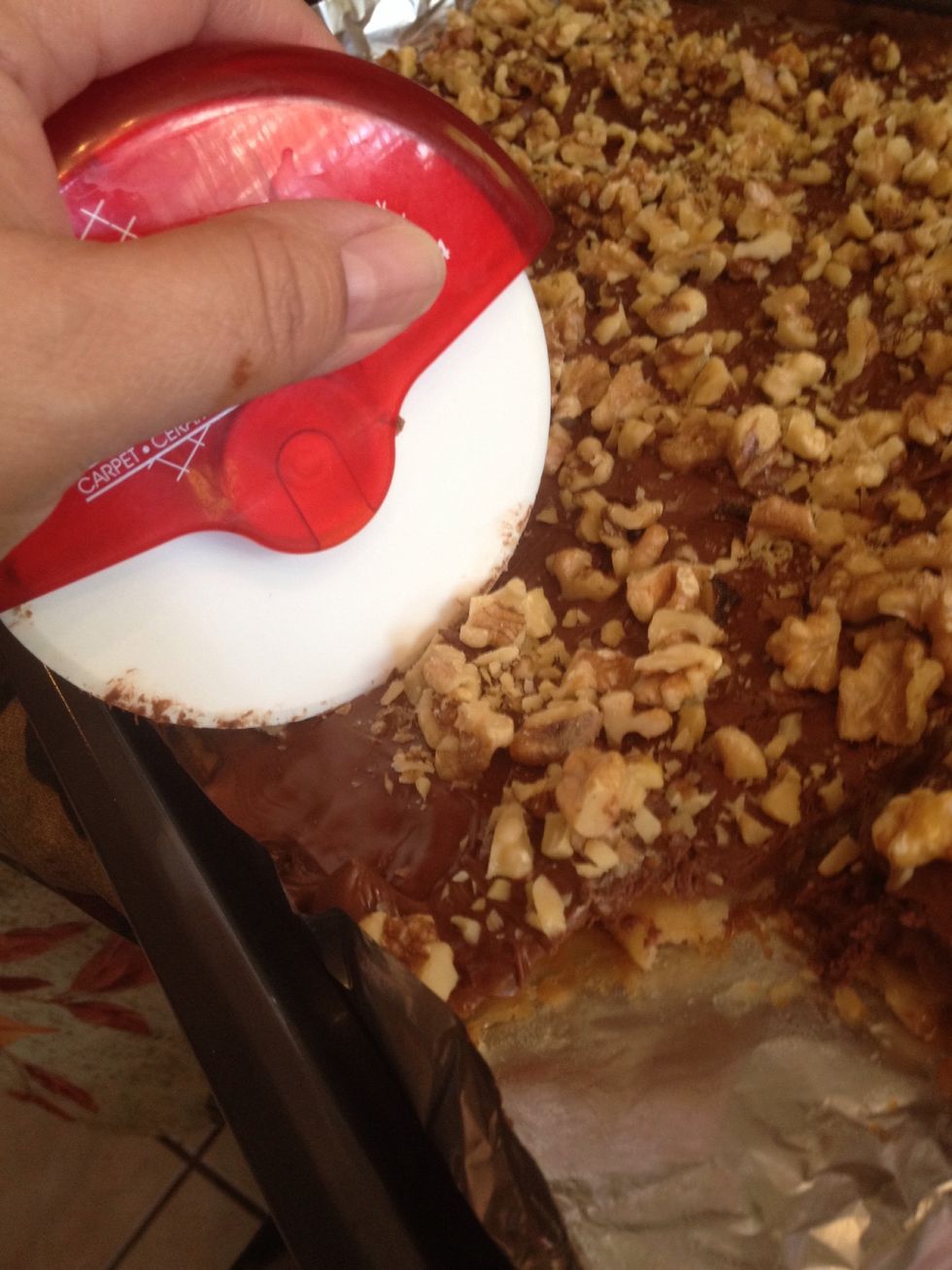 After cooking break up crackers or use a slicer. Store toffee in an airtight container at room temperature.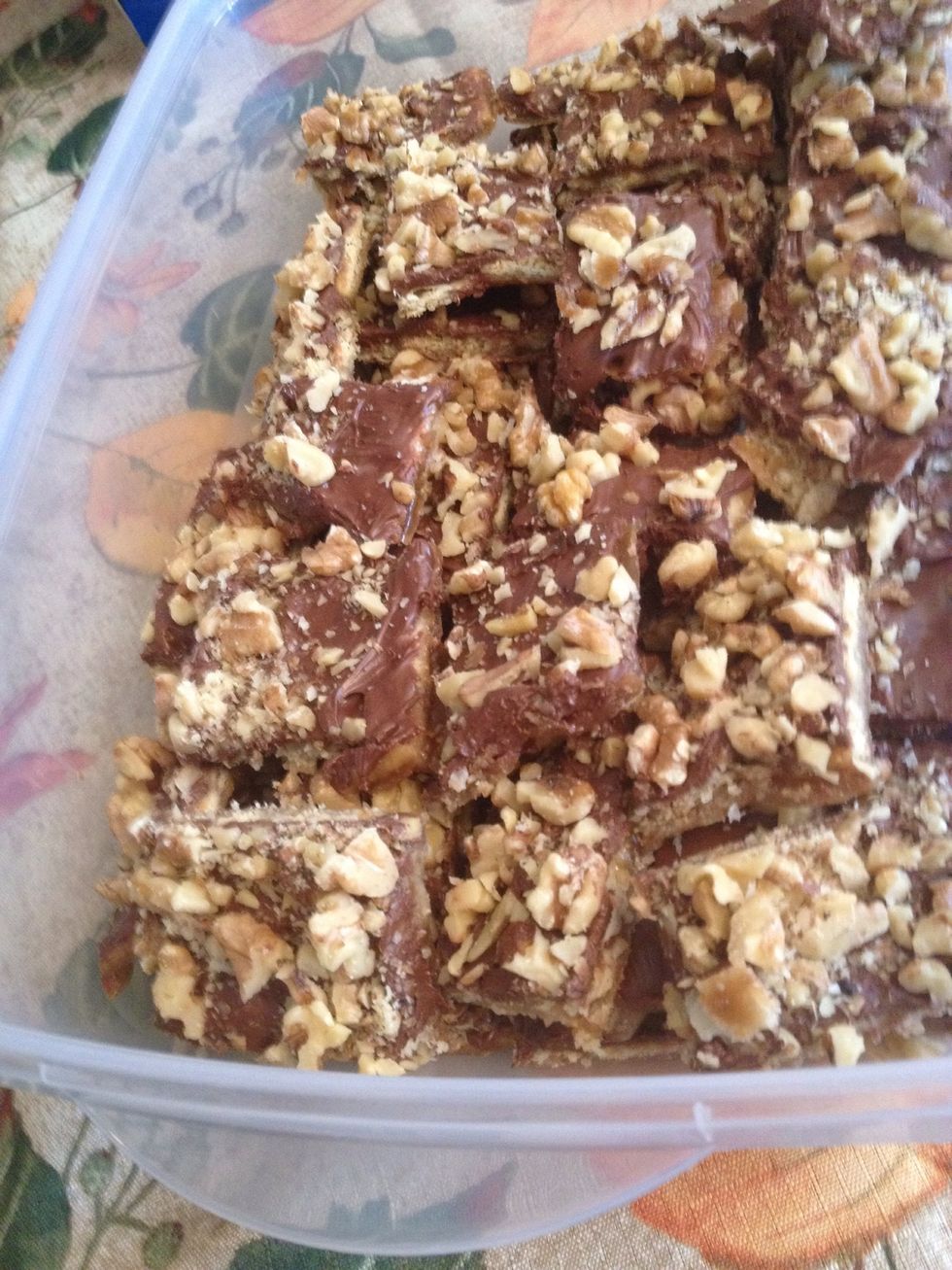 Makes about 16-24 pieces depending on how you break/slice them up.
Saltine Walnut Toffee.
1 single package of saltine crackers
1 cup unsalted butter
1 cup light brown sugar
1 teaspoon vanilla extract
2 cups chocolate morsels
1 1/2 cups chopped walnuts