This is a recipe I found on a great blog called "Mix it Up". Check it out! www.mouthwateringfoods.blogspot.com. This is one of those yummy desserts that tastes so good- you can't believe it's healthy!
6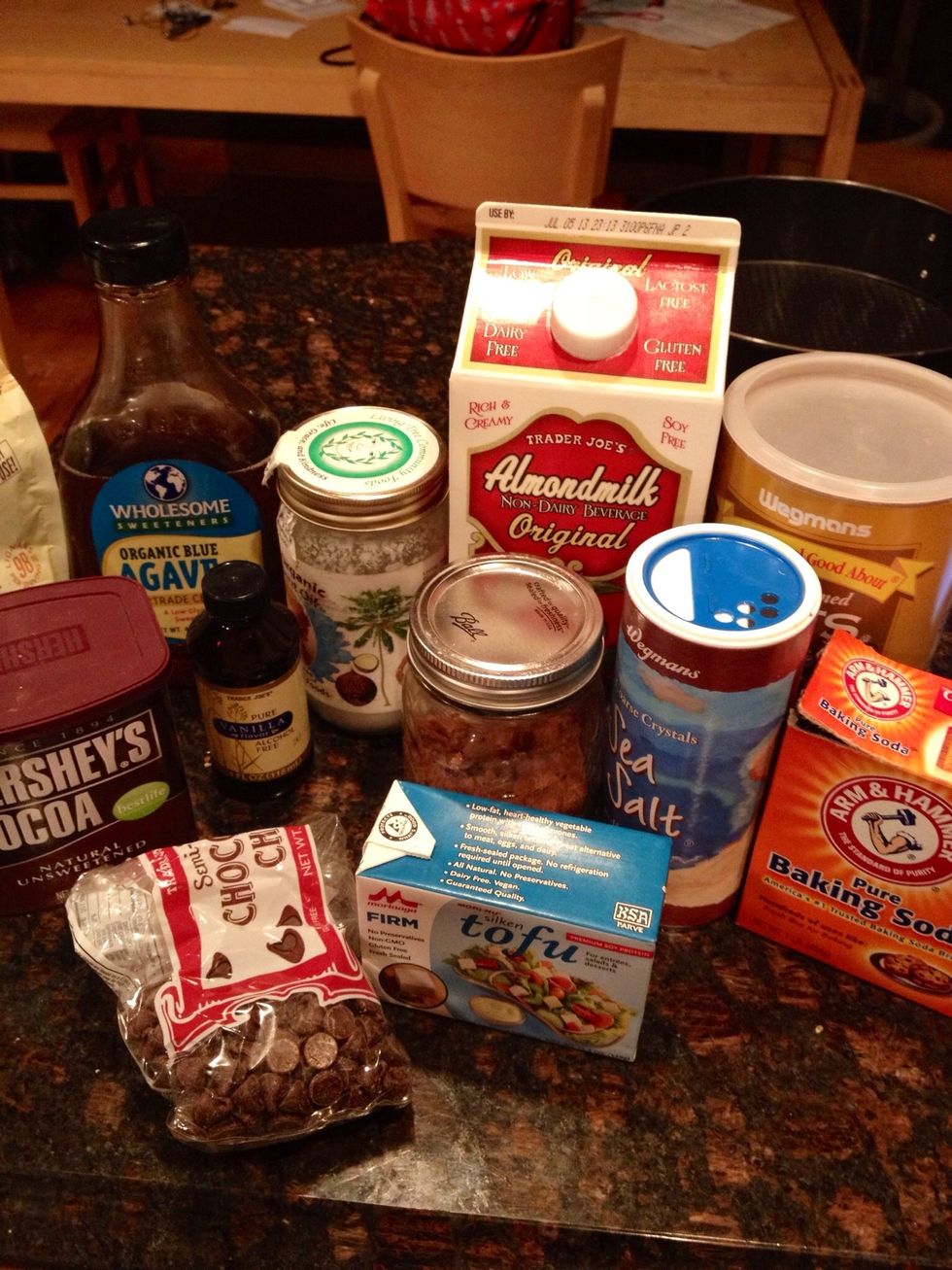 Gather your supplies! Preheat your oven to 350 degrees...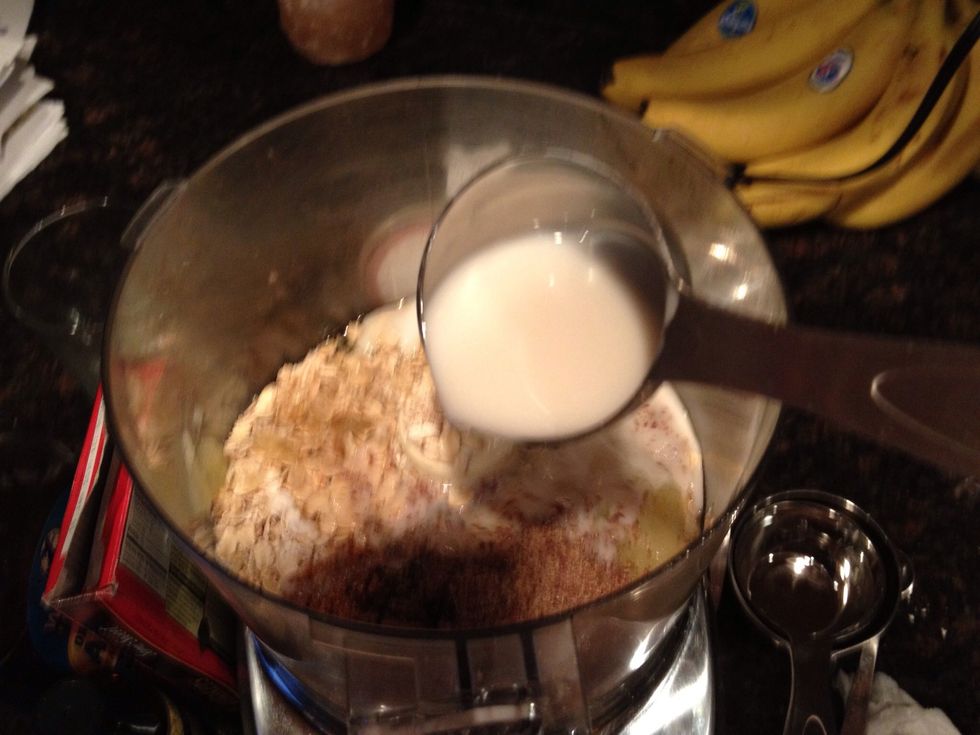 Combine the first 10 ingredients (oats, apple sauce, baking soda, salt, agave or honey, vanilla, coconut oil, brown sugar, ground flax, milk and chocolate chips) in the bowl of a food processor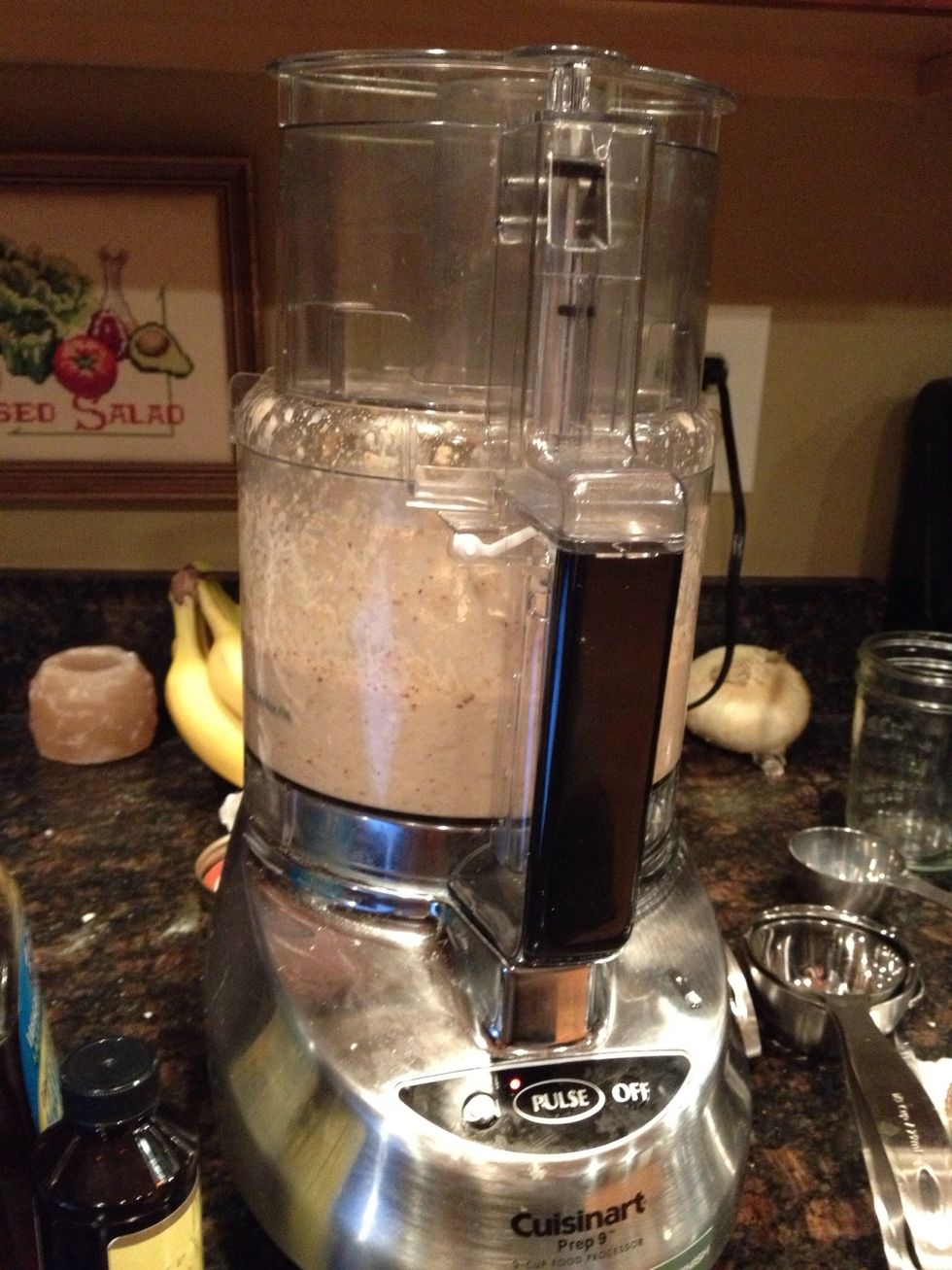 Blend the ingredients until the oats have broken down and the mixture is like a thin cookie dough. Then add 1/4 cup chocolate chips and process until they are broken up into small pieces.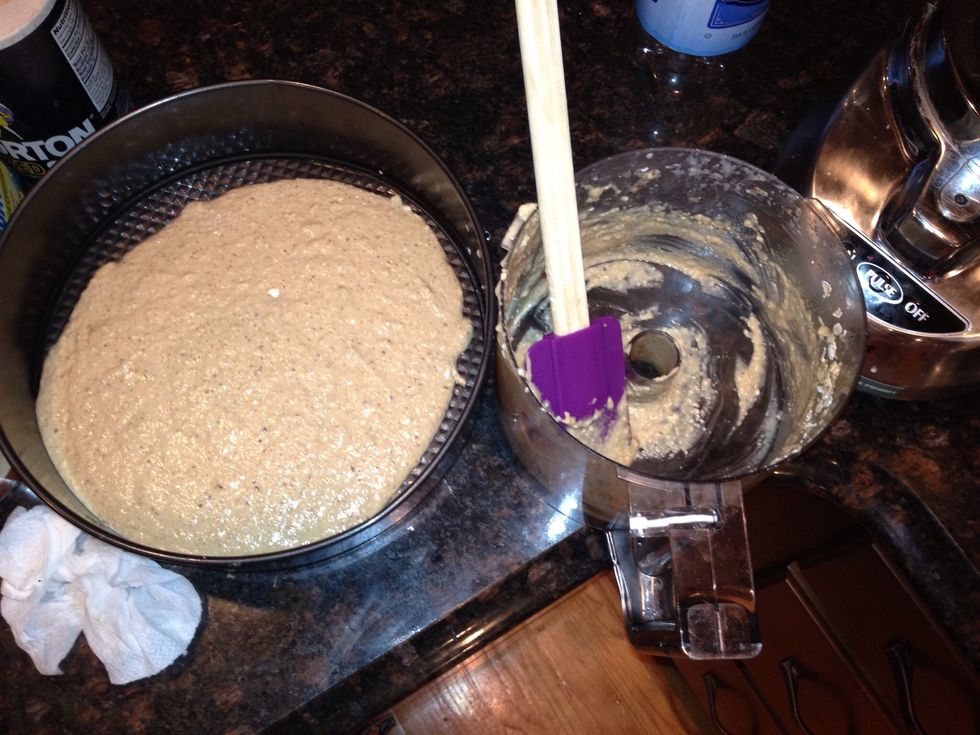 Pour the mixture into a greased circular pan. I used a 10 inch springform pan. You could probably even use a pizza pan.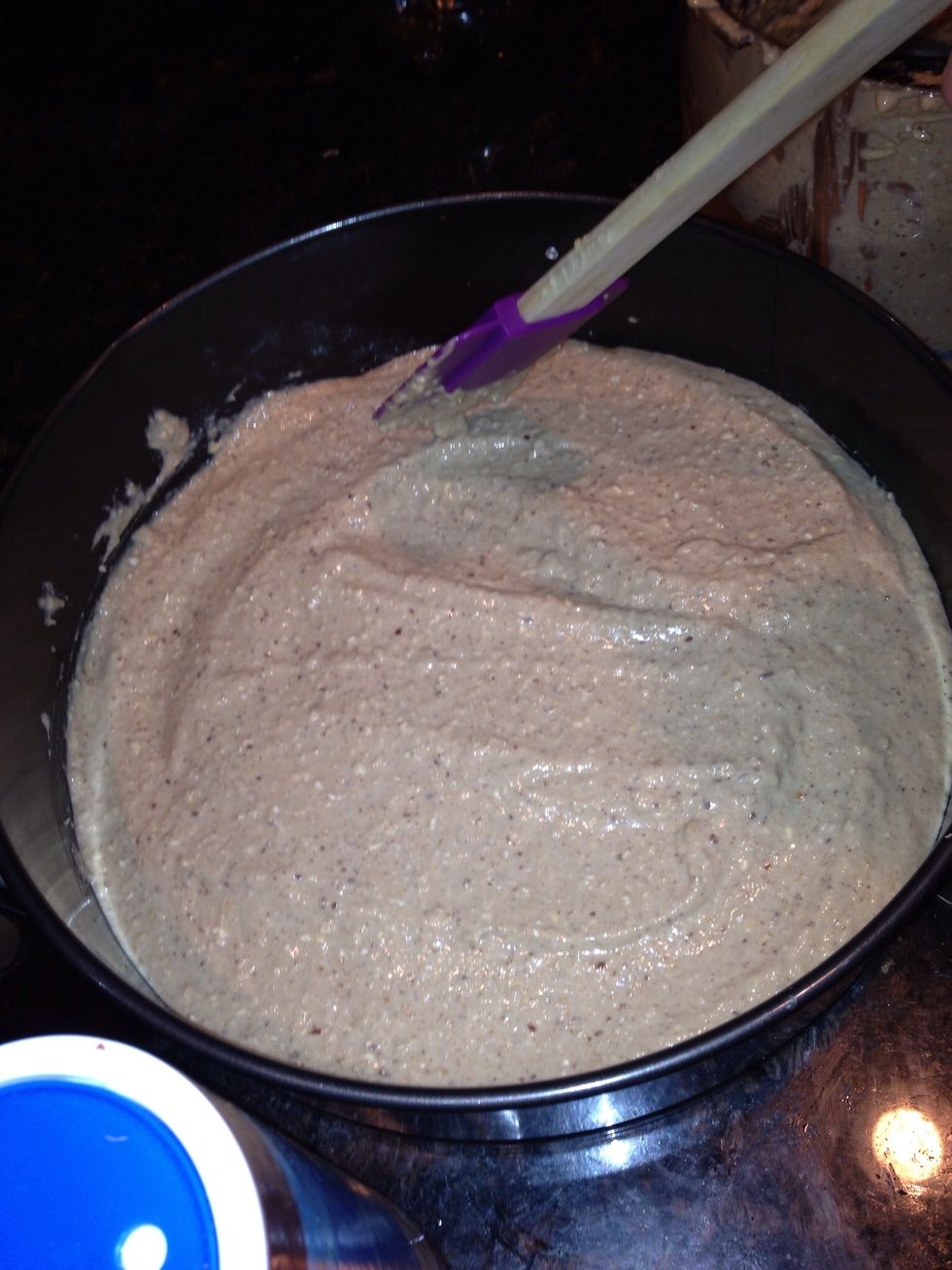 Spread the dough into an thin layer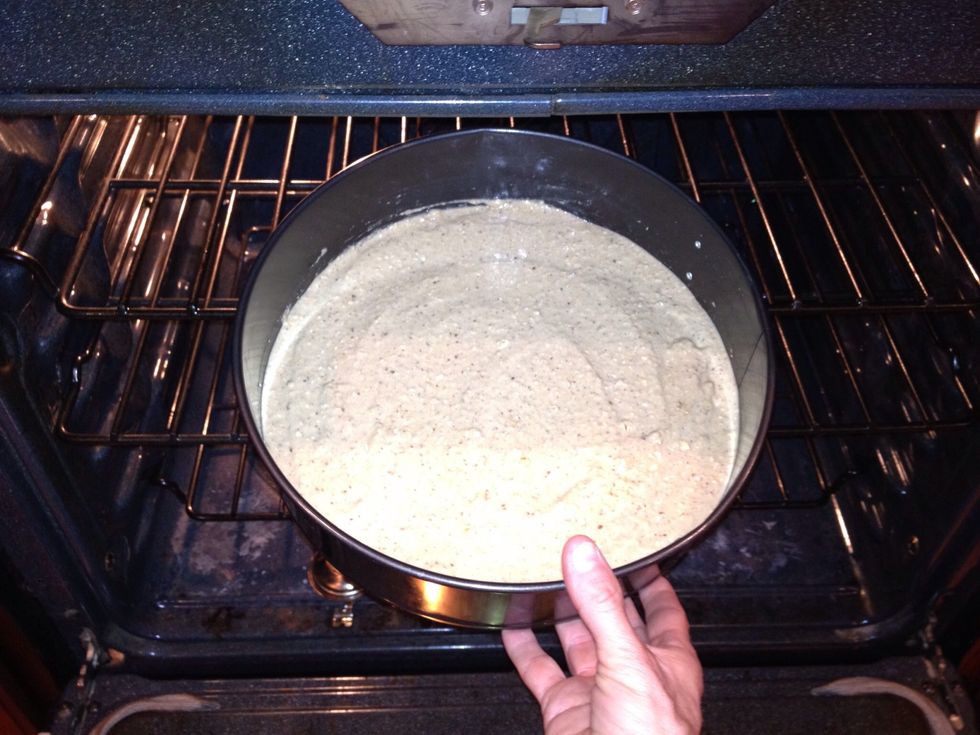 Put the dough in the over for ONLY 8 MINUTES! Don't let it burn. It will turn light golden brown when done.
Now take 1/3 cup chocolate chips and put them in a microwave safe container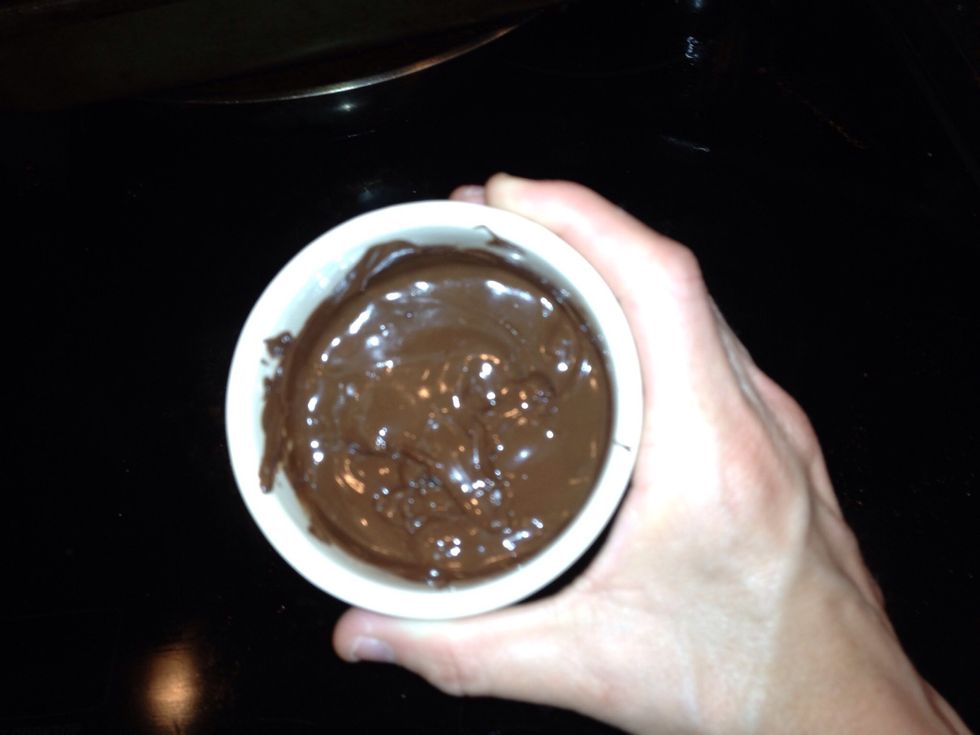 Melt those chocolate chips! I microwaved mine for 30 seconds, stirred, and microwaved for 30 more seconds. (Oops- another blurry photo!)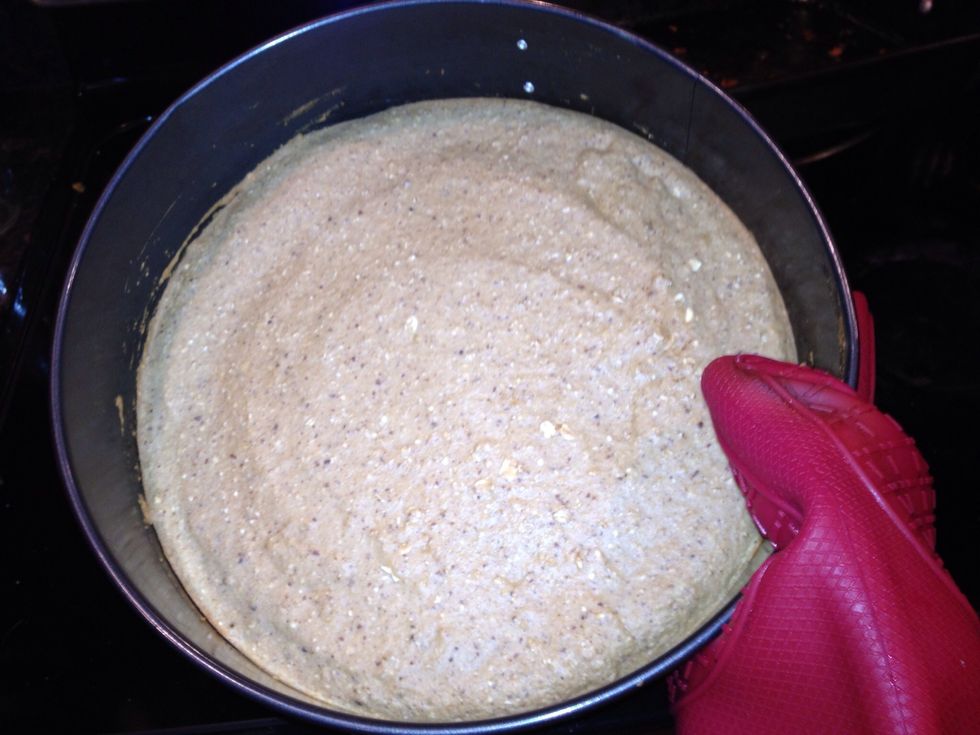 After 8 minutes- take the pie crust out of the oven. Yum- can you smell it? (Maybe Snapguide can figure out a way to make our guides "scratch and sniff"?)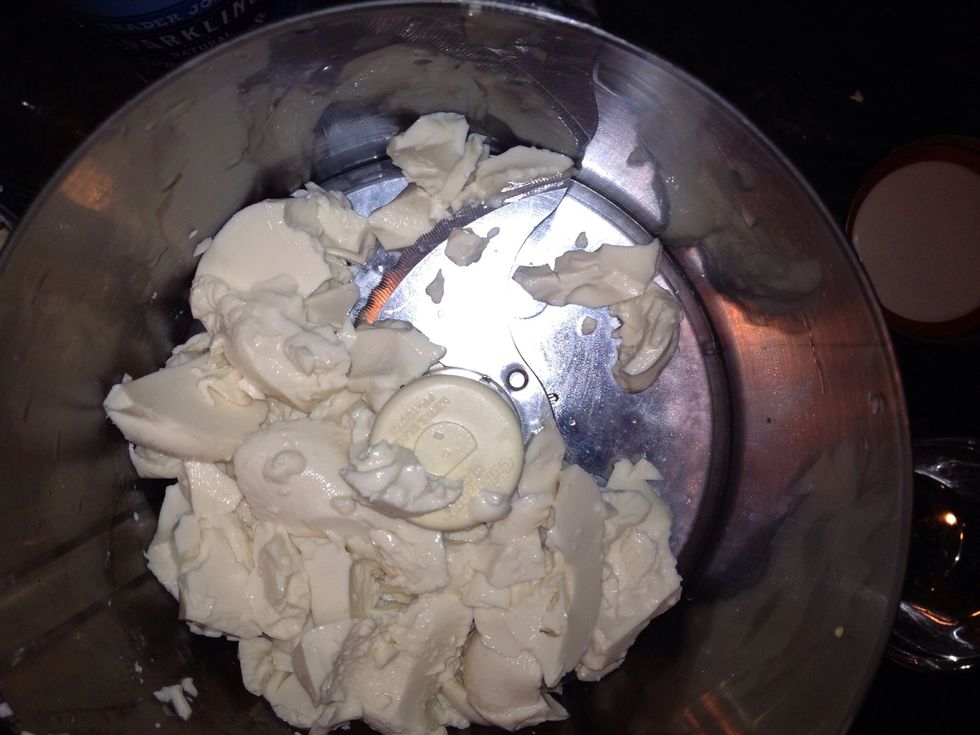 Combine the next 6 ingredients ( tofu, cocoa powder, melted chocolate chips, milk, agave or honey, coconut oil and salt) in the bowl of the food processor.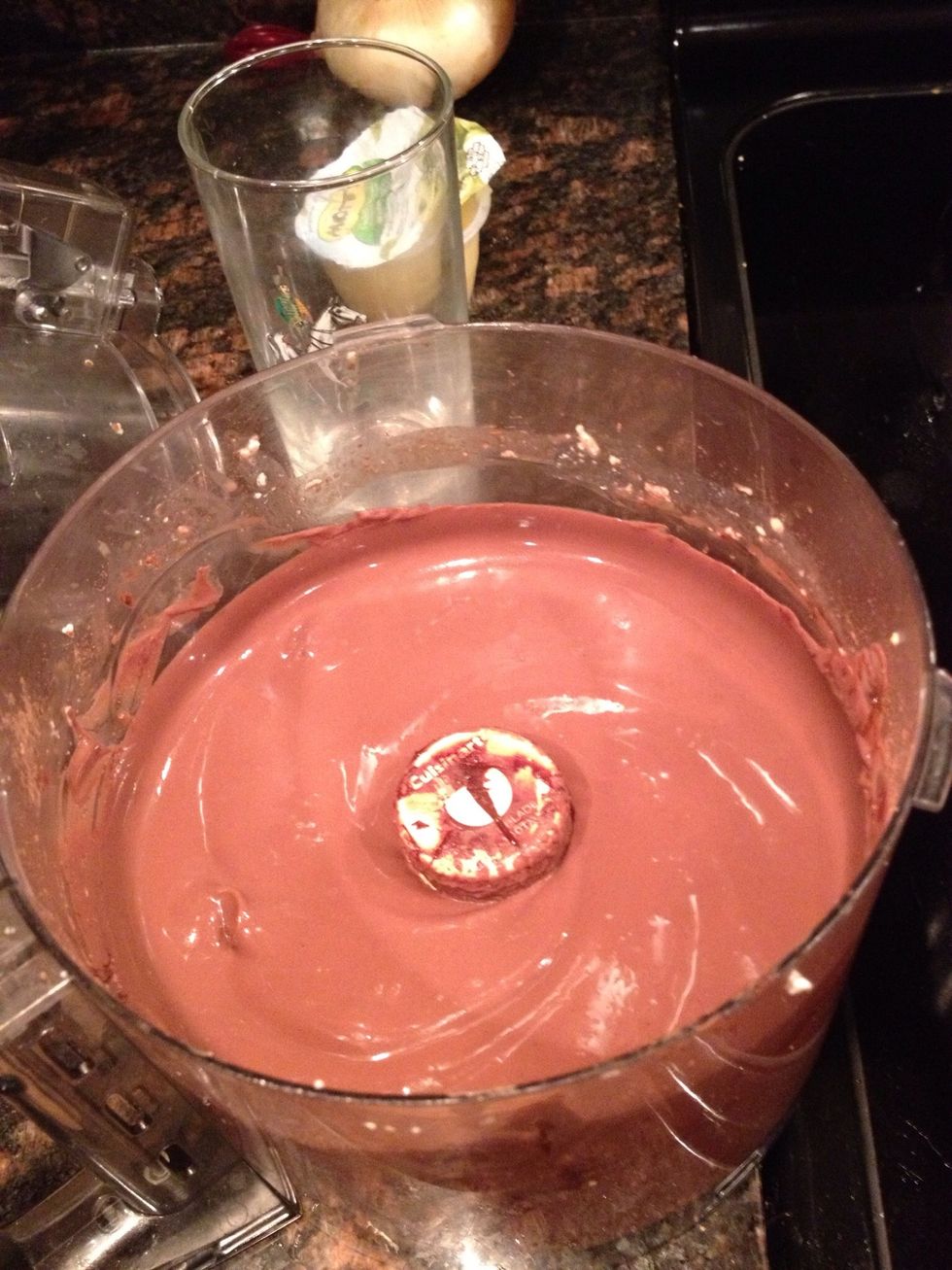 This is what the chocolate mousse should look like after its blended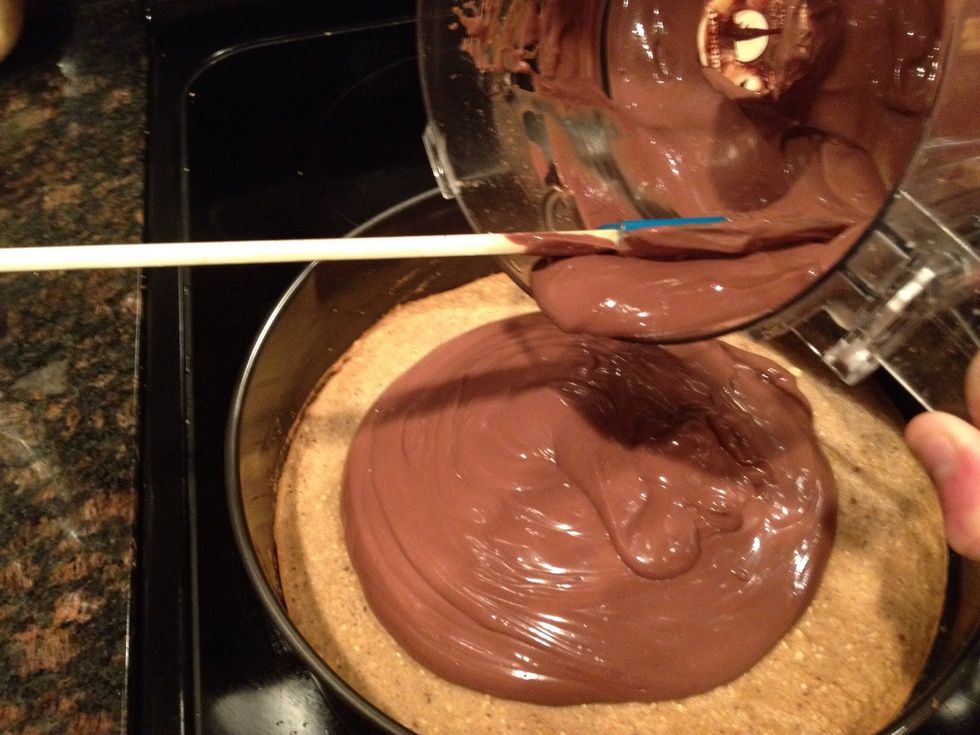 Pour the chocolate mousse over the cookie crust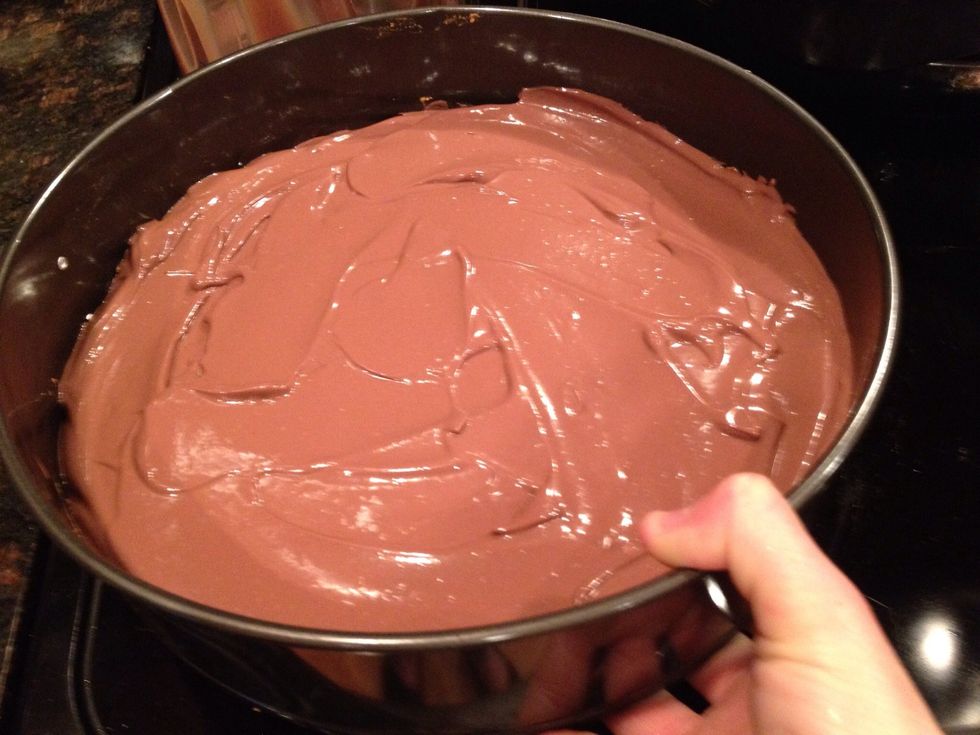 Refrigerate the pie for 8 hours or overnight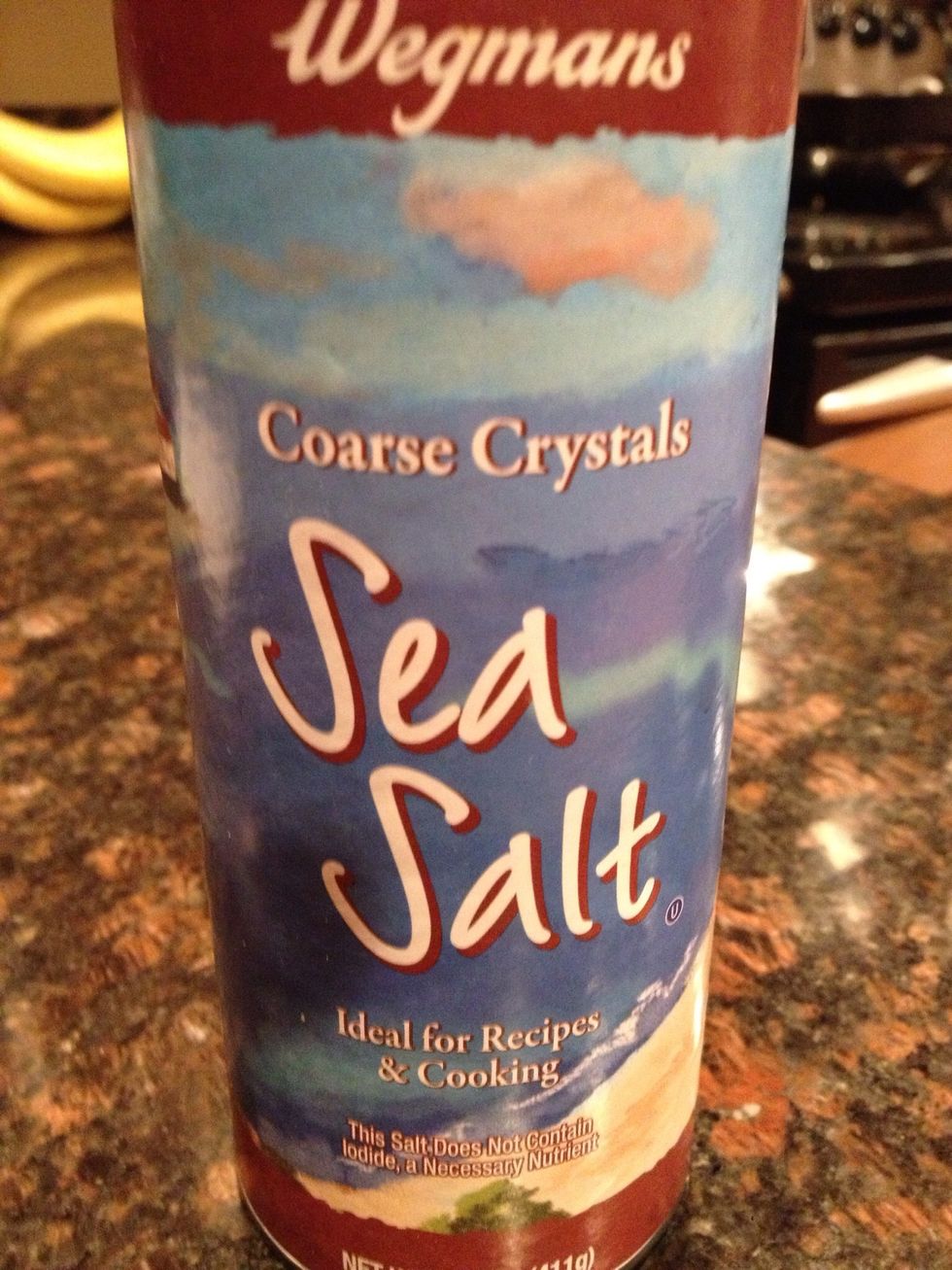 Before you serve the pie- don't forget to sprinkle sea salt all over the top (The sea salt is optional- but it makes the pie taste very rich and decadent!)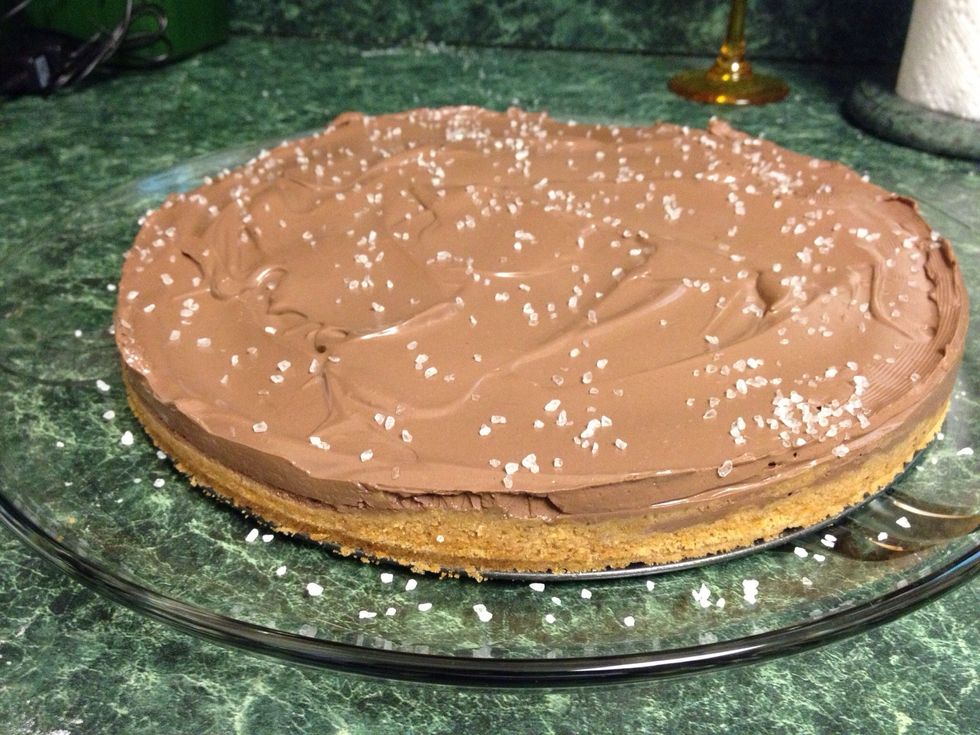 The next day- after it come out of the fridge- take it out of the springform pan ( if you're using one).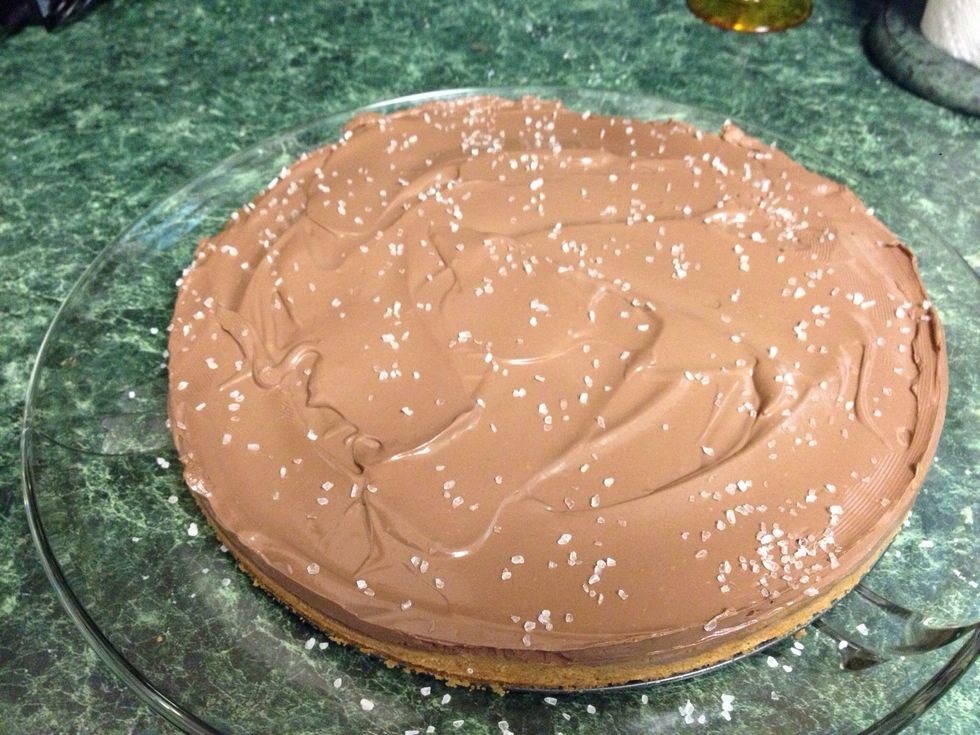 Looks so good...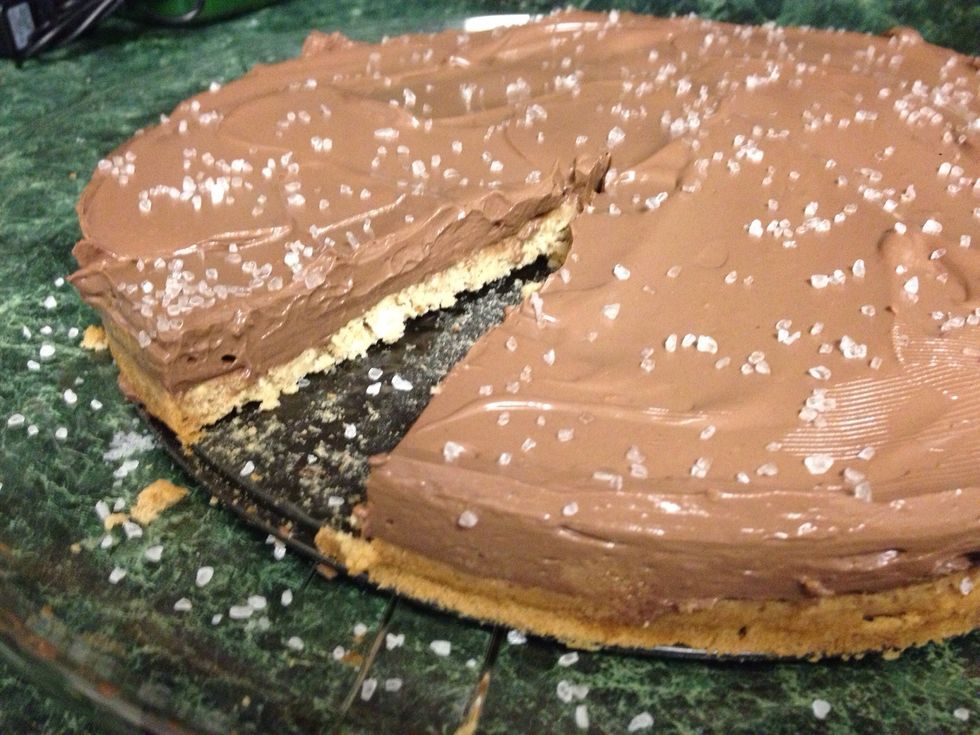 The soft cookie crust goes perfectly with the chocolate mousse...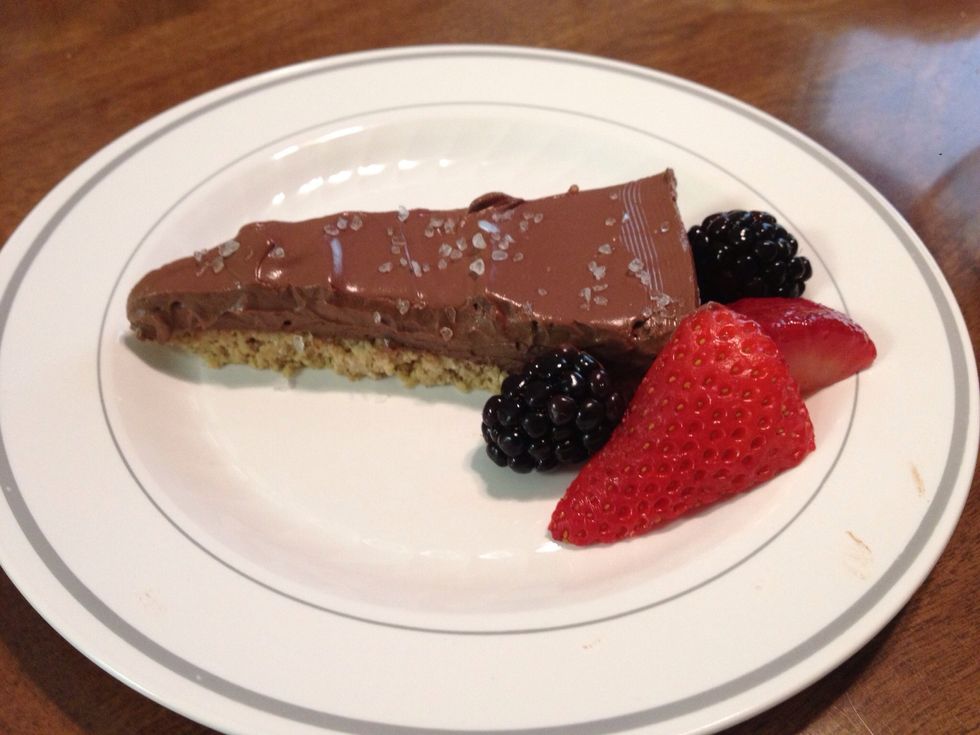 Now slice yourself a big piece-- you deserve it!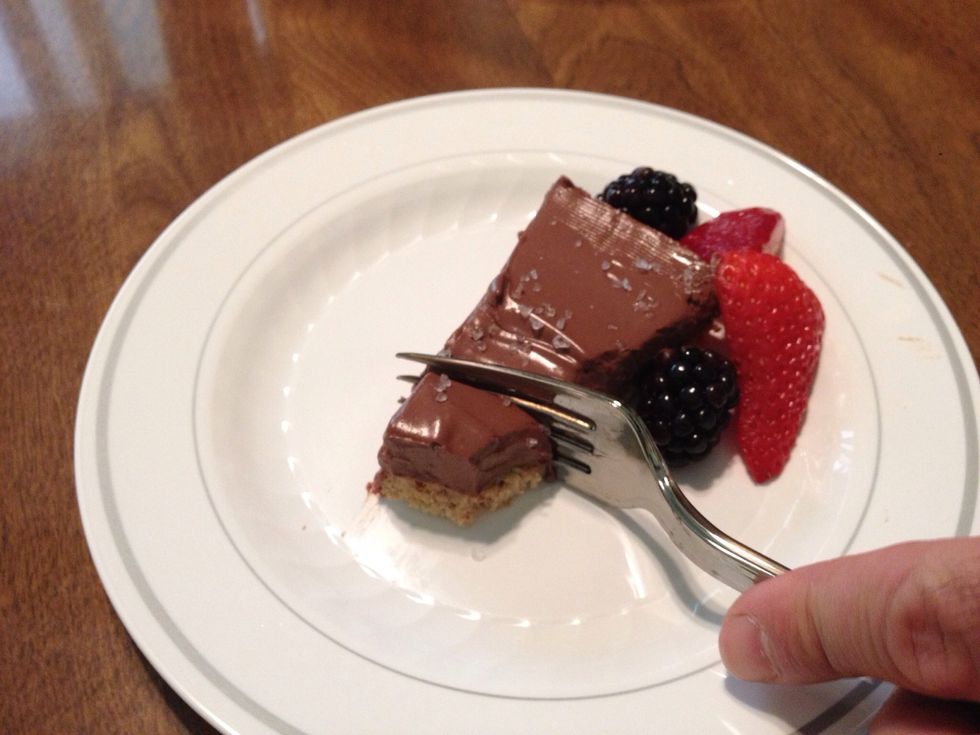 Bon appetite!
1.0c Rolled oats
0.0c Apple sauce
0.0tsp Baking soda
0.0tsp Salt
2.0Tbsp Agave or honey
0.0Tbsp Coconut oil (for the cookie crust)
0.0tsp Vanilla extract
1.0Tbsp Brown sugar or turbinado sugar
1.0Tbsp Ground flax seeds
0.0c Almond, soy, coconut, rice, hemp, or cow milk
0.0c Chocolate chips (for the crust)
0.0 Box of silken tofu ( I used shelf stable tofu)
0.0c Cocoa powder
0.0c Chocolate chips, melted (for the mousse)
1.0Tbsp Almond, soy, coconut, rice, hemp or cow milk
1.0Tbsp Agave or honey
2.0Tbsp Coconut oil (for the mousse)
0.0tsp Salt + sea salt to sprinkle on top as a garnish
Shayne
I'm a mom of 2, an artist, a teacher, a vegetarian, a bass player and I love ice hockey. I'm also obsessed with reading vegan food blogs.