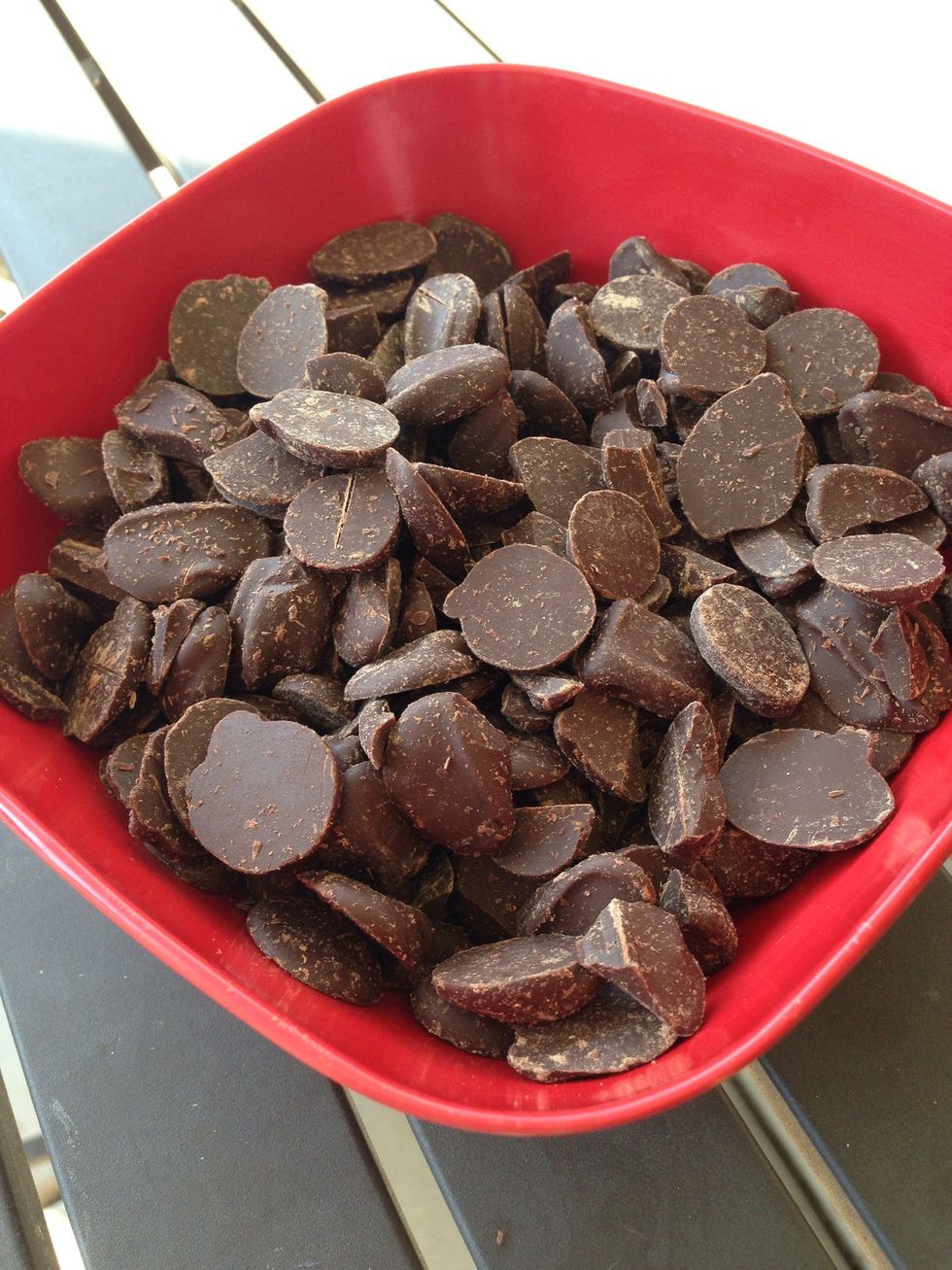 Semisweet chocolate chips.🍫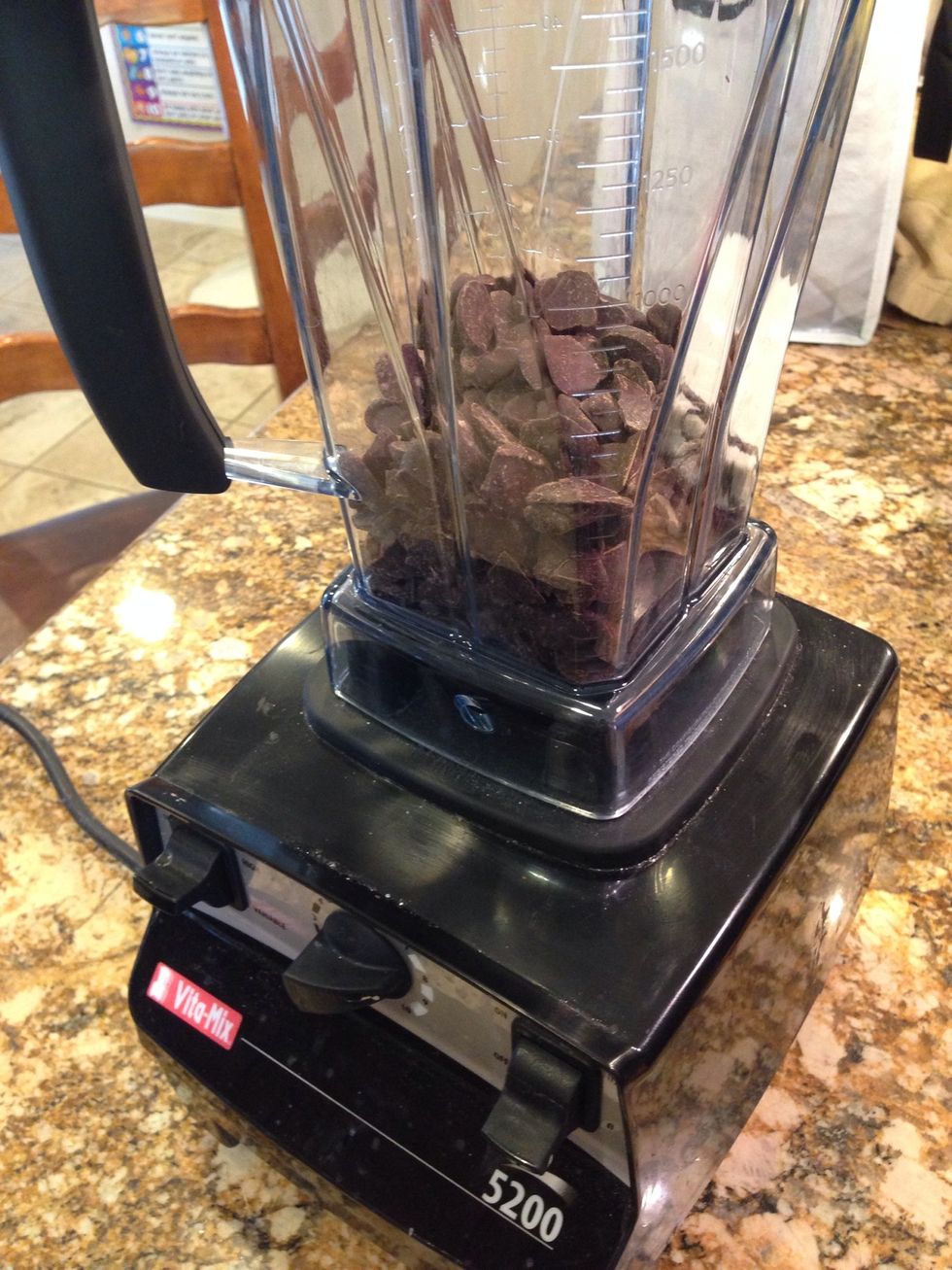 Put the chocolate in a blender.
Crack four eggs on top of the chocolate. Make sure they're room temperature.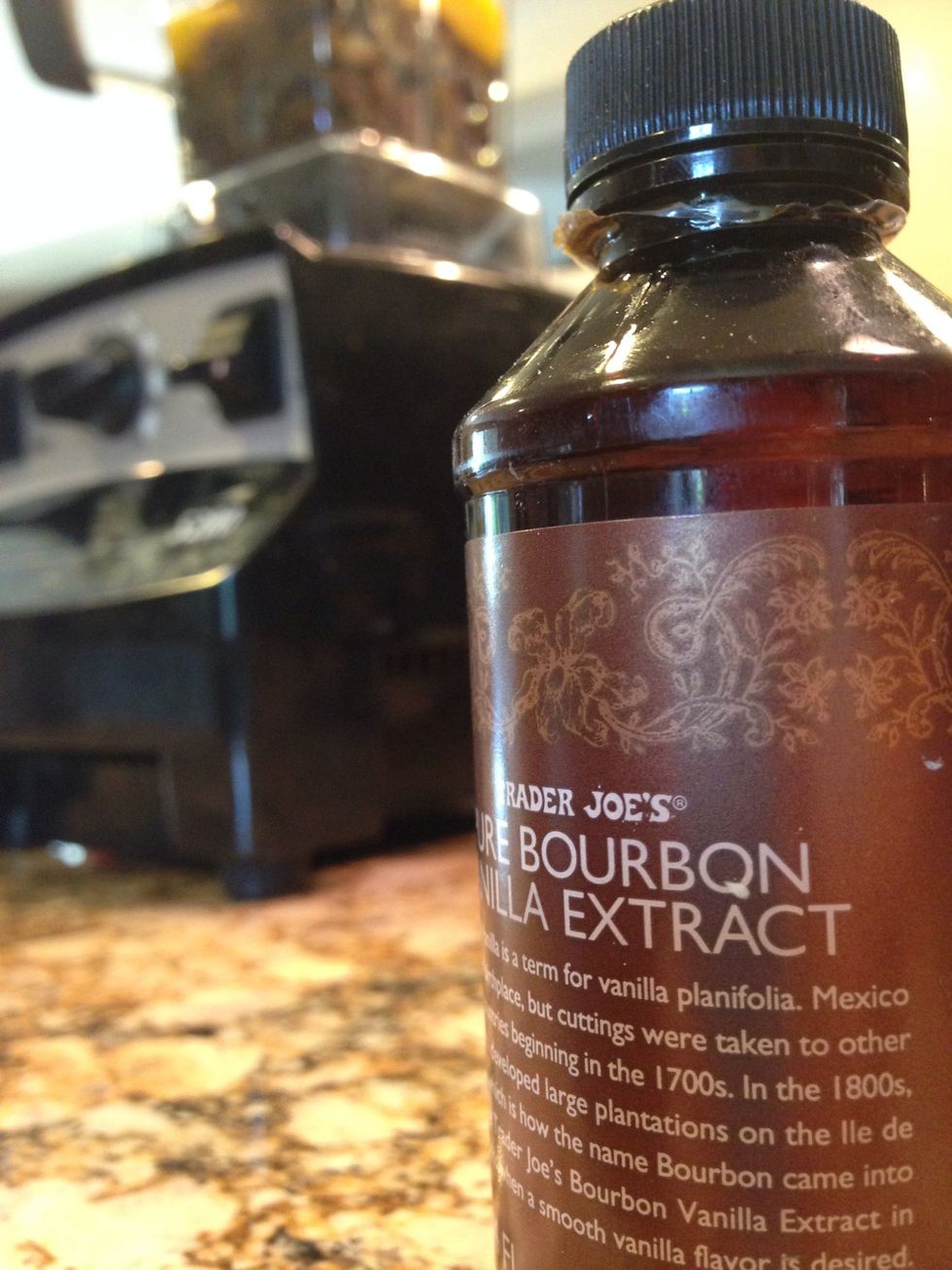 Vanilla...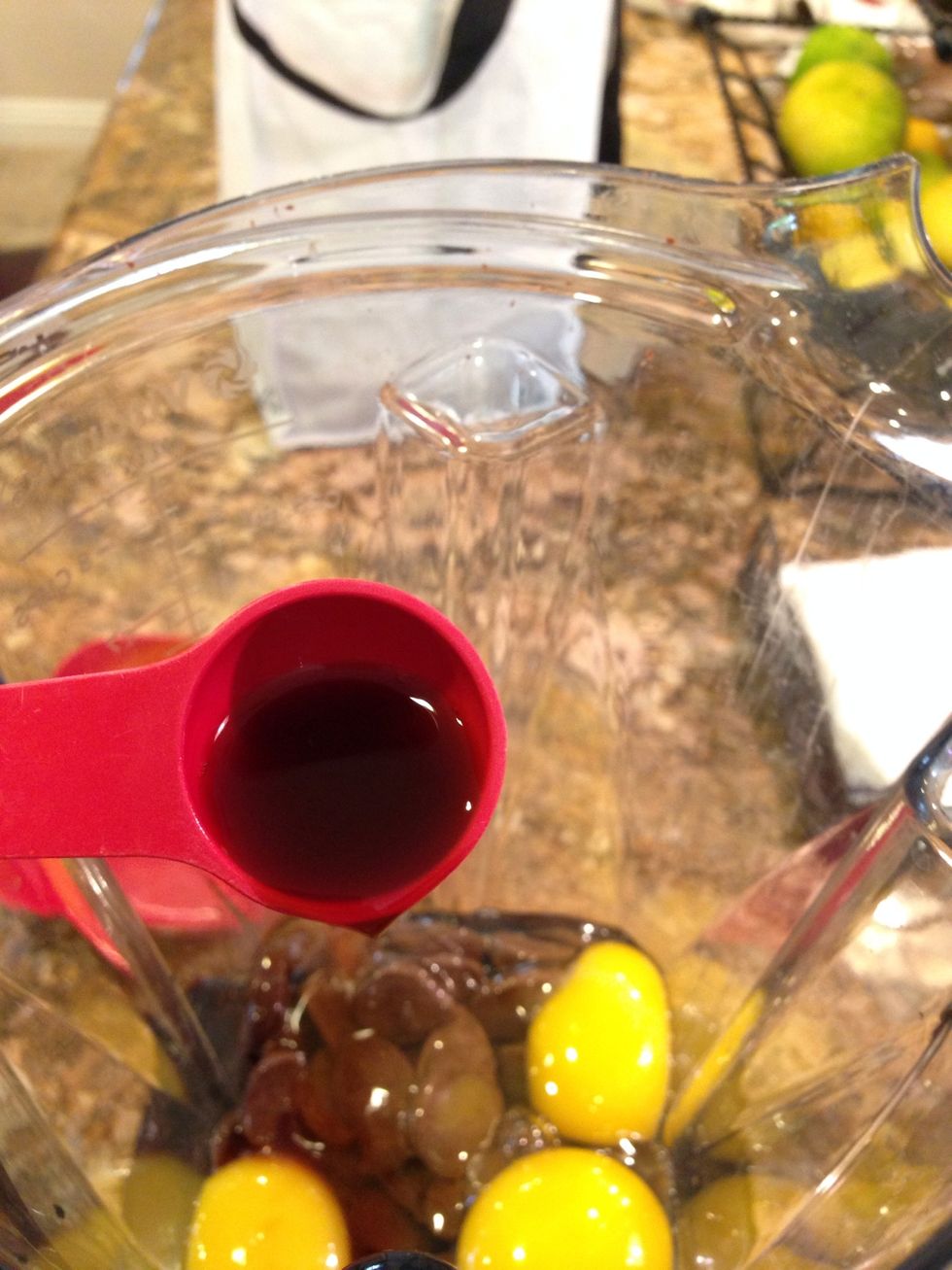 2 teaspoons, throw it in there on top of the eggs.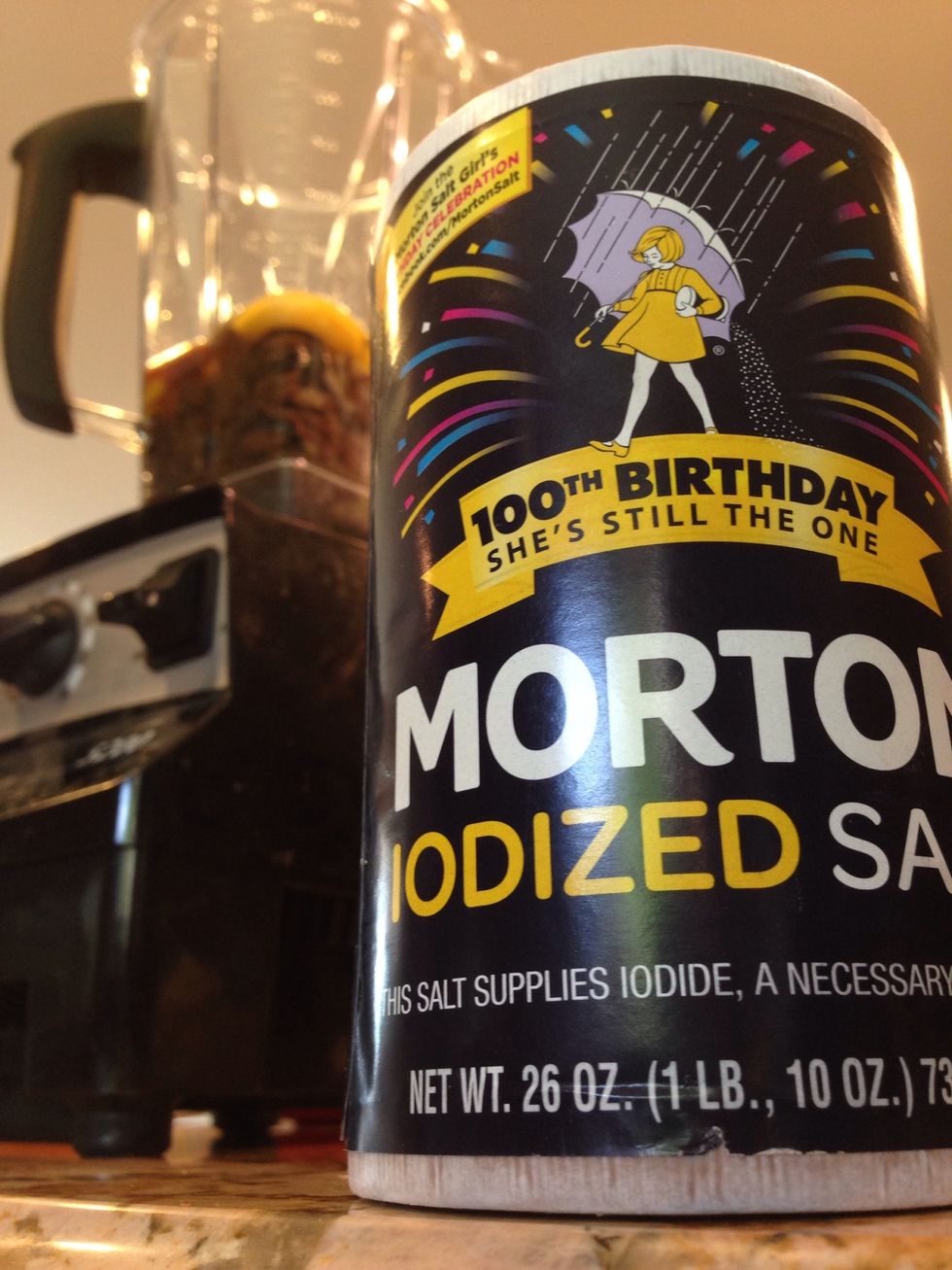 And last but not least, 1 good pinch of salt.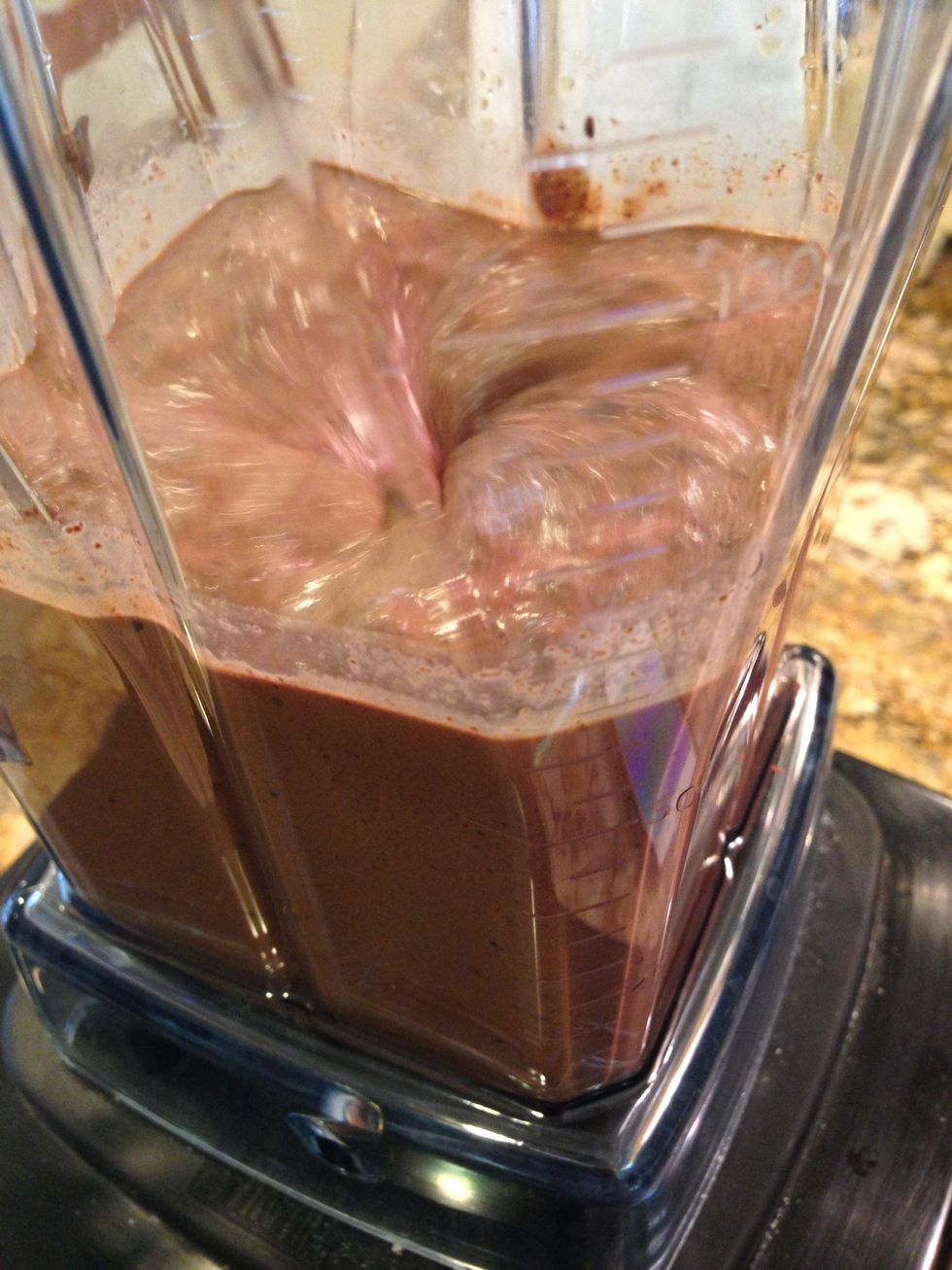 Flip it on. Blend until you can't see any more chocolate chunks.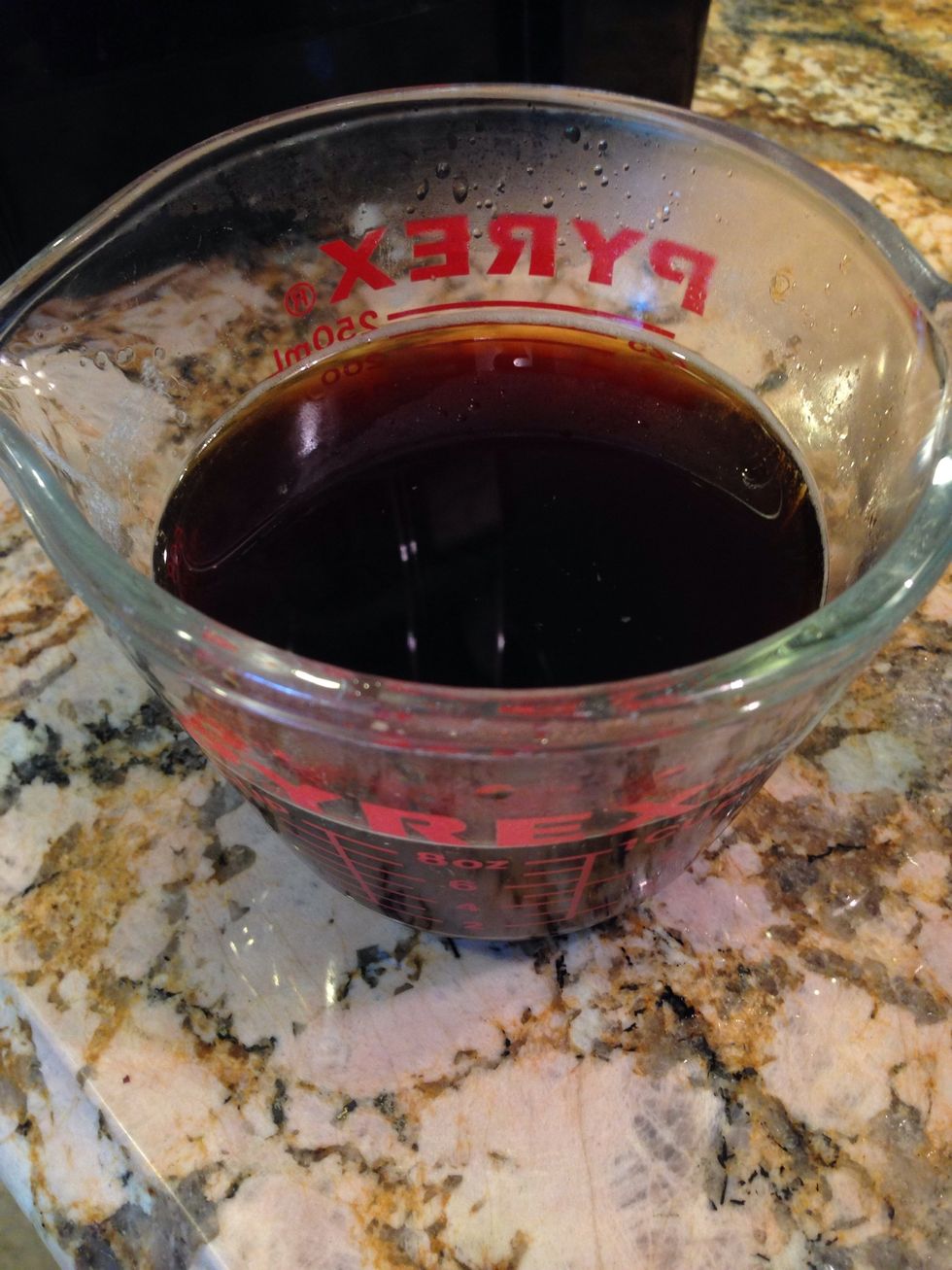 Make sure your coffee is VERY hot.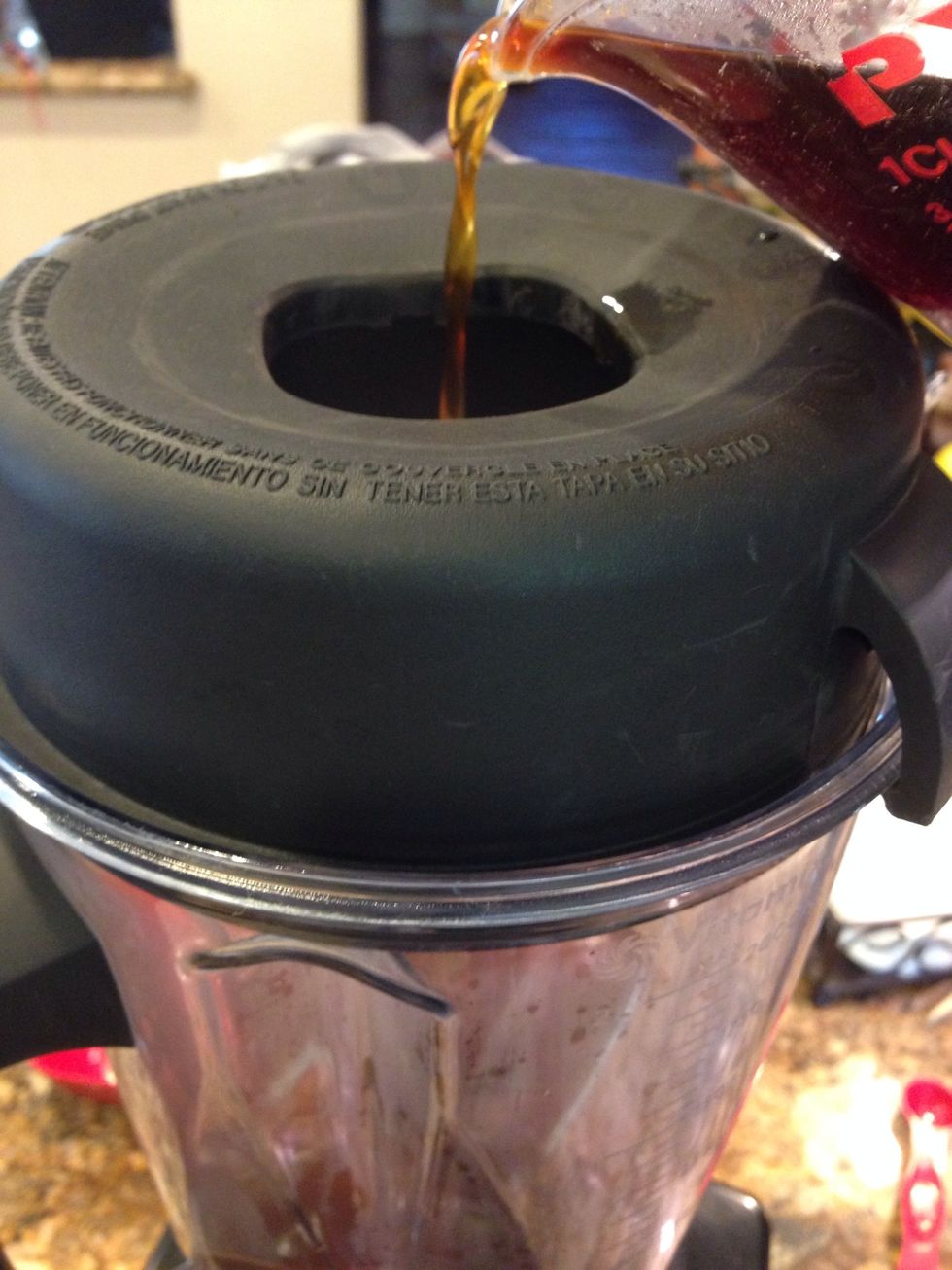 Slowly pour it in while still blending.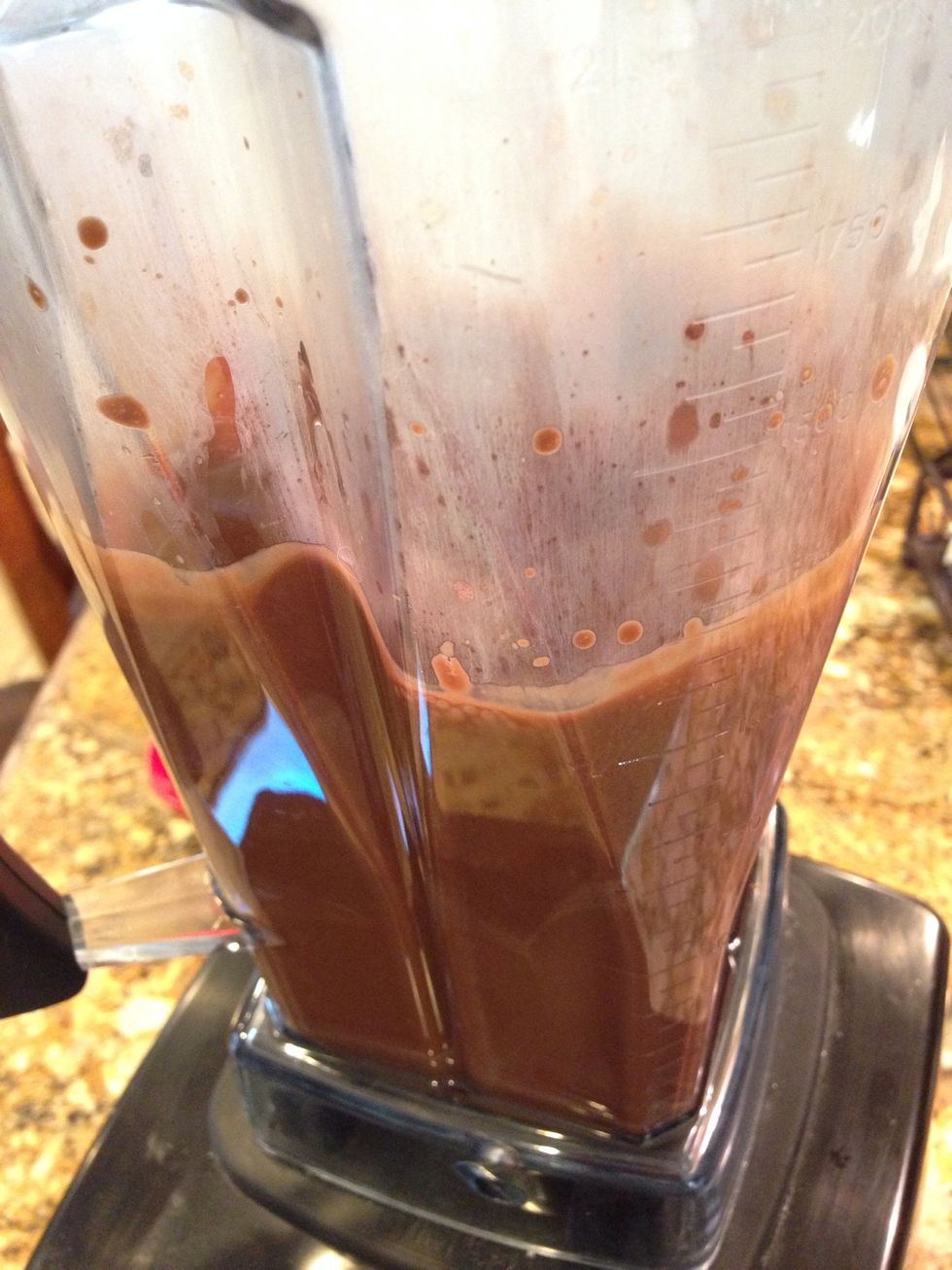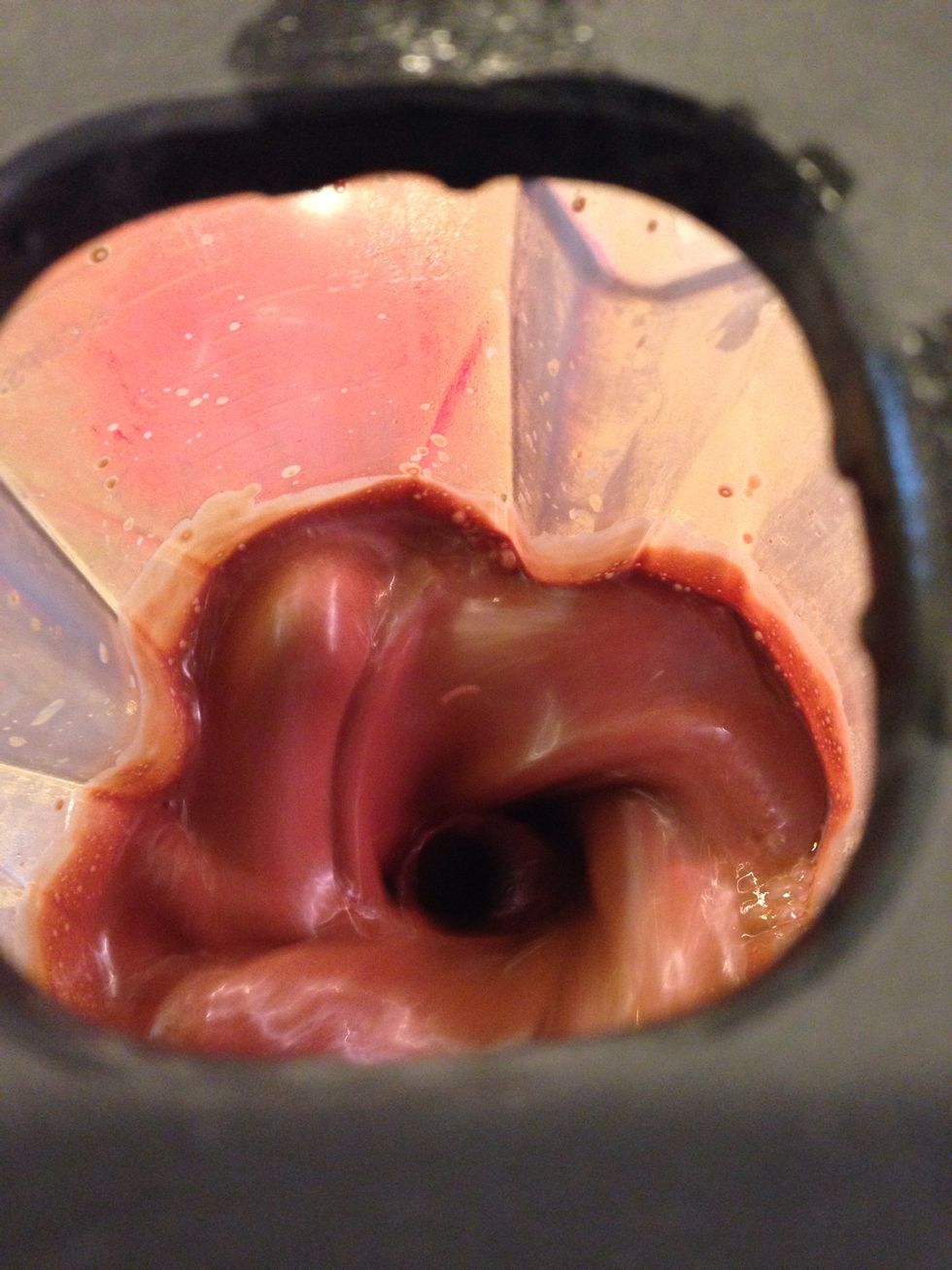 Keep blending, you want to make sure there are no chocolate chunks remaining or the texture of your dessert will be off.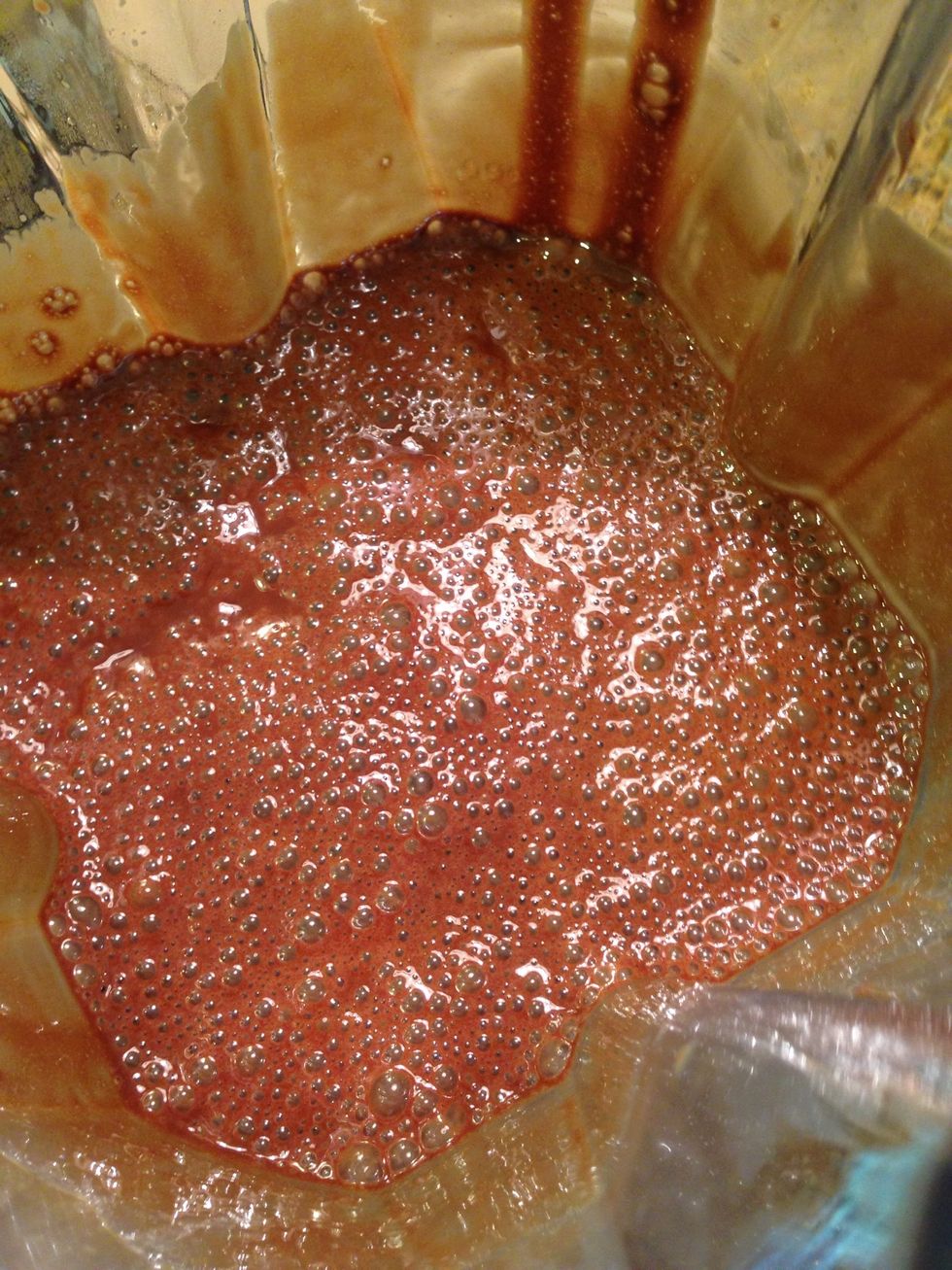 Once blended, it might be a bit frothy. Don't worry, everything will be fine.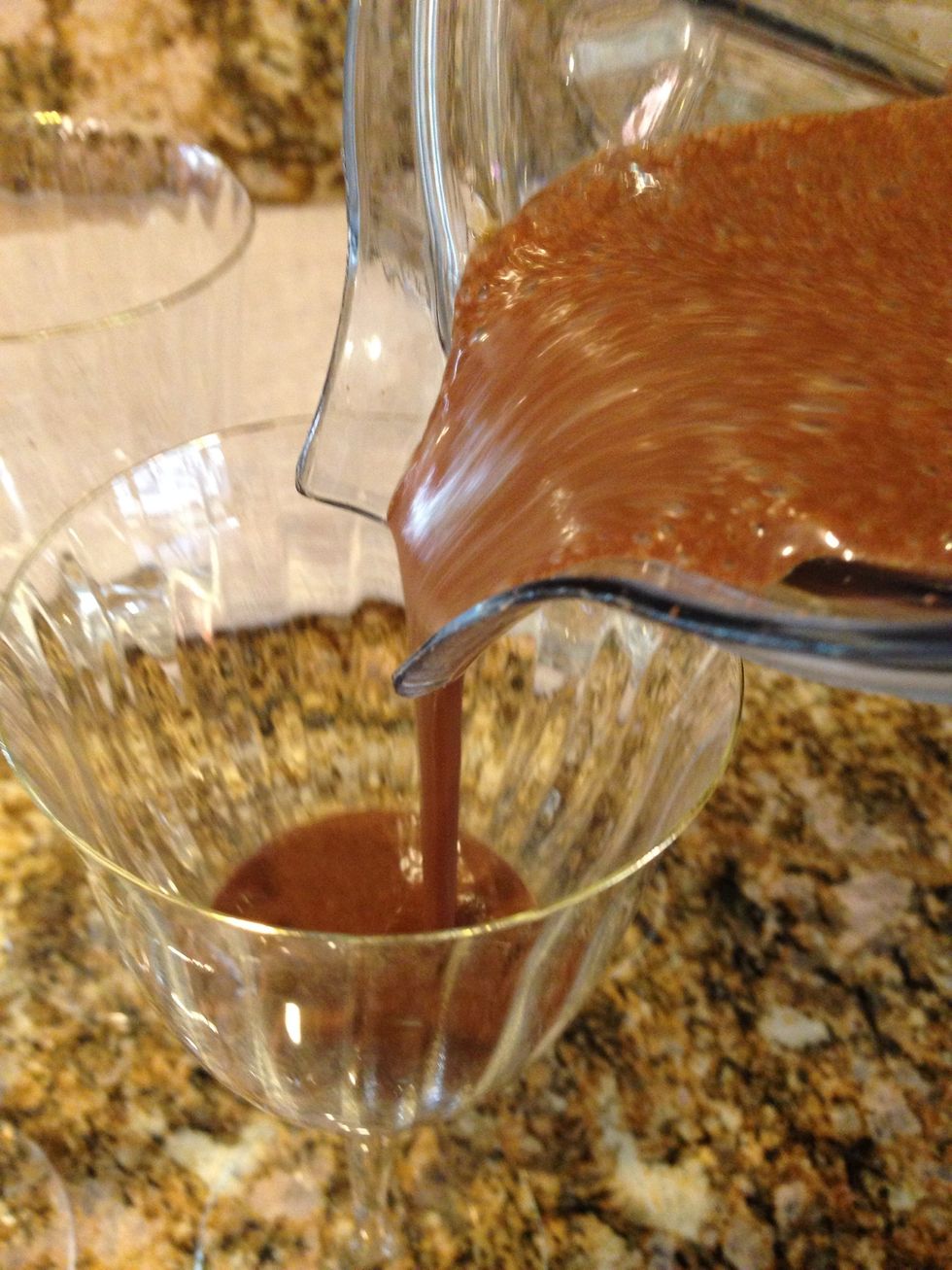 Divide among demitasse cups, ramekins, wine glasses, or any container you so choose.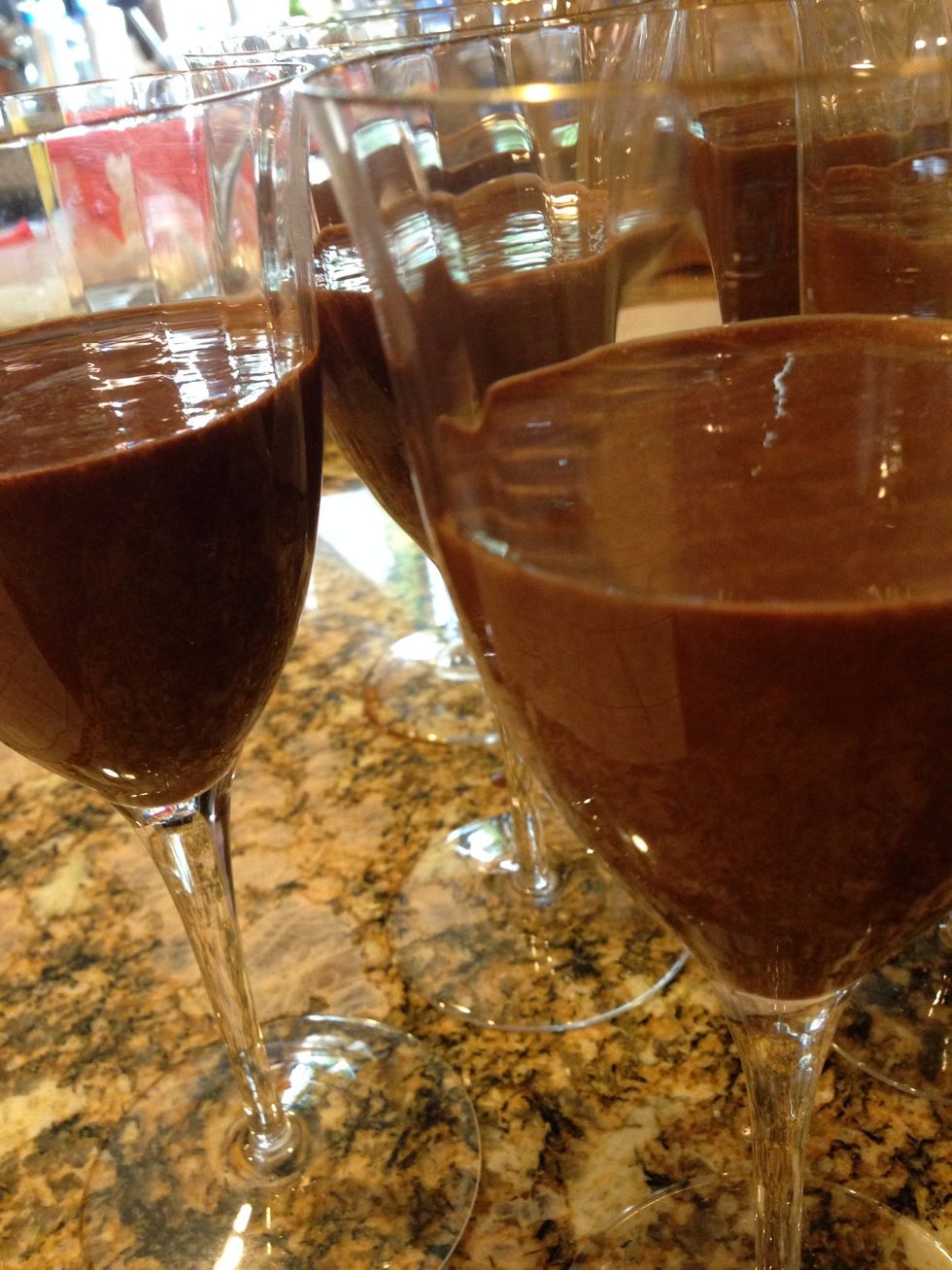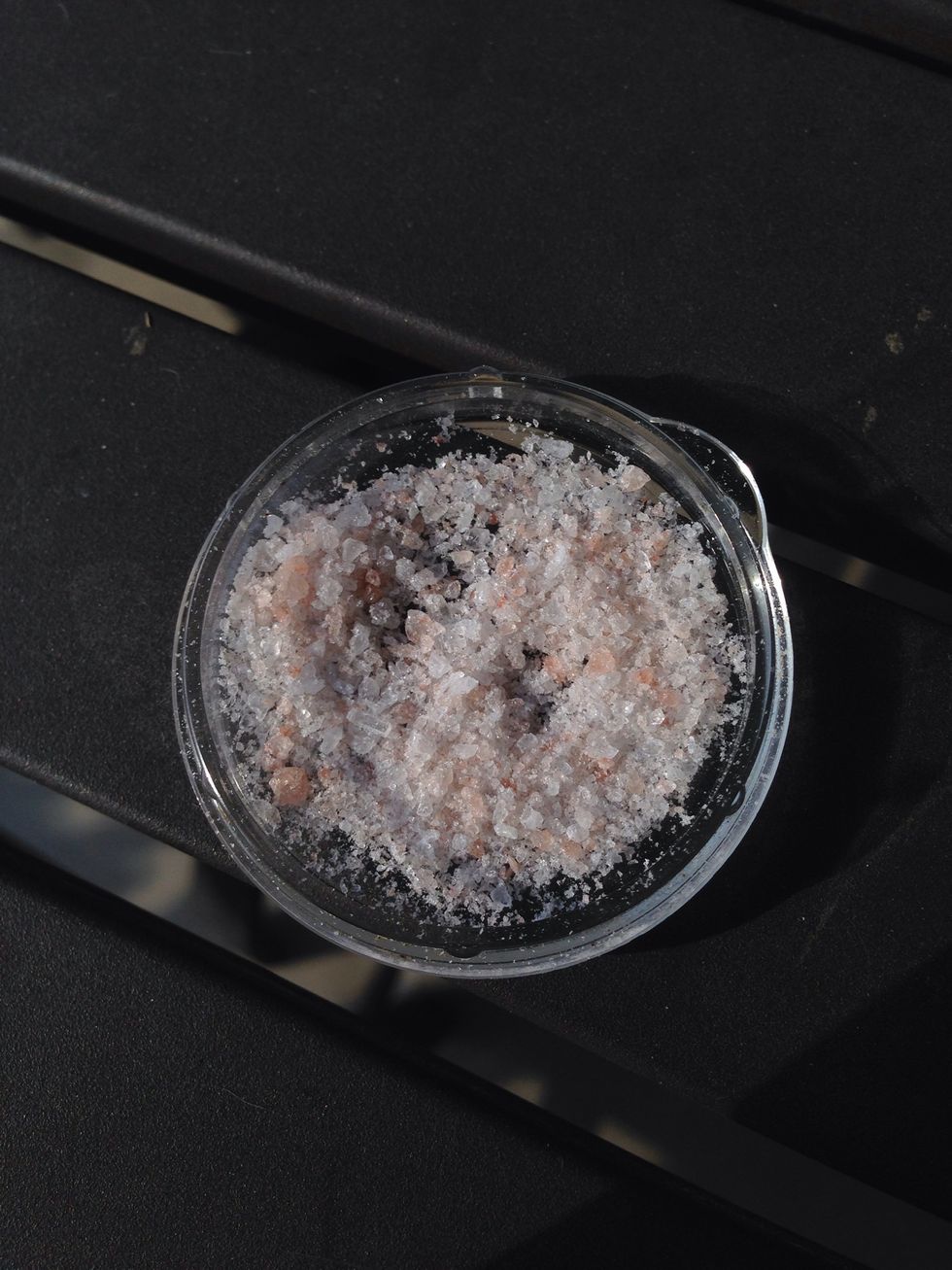 You can add coarse salt to the tops of the pots de crème if so desired, it really brings out the chocolate flavor.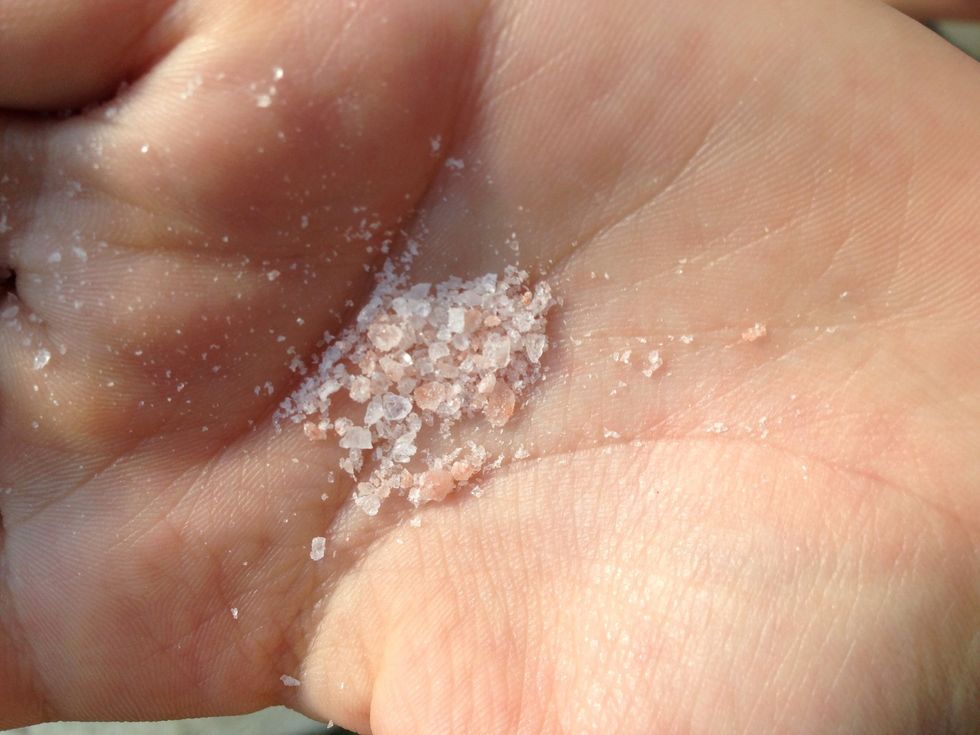 Just a pinch will do it.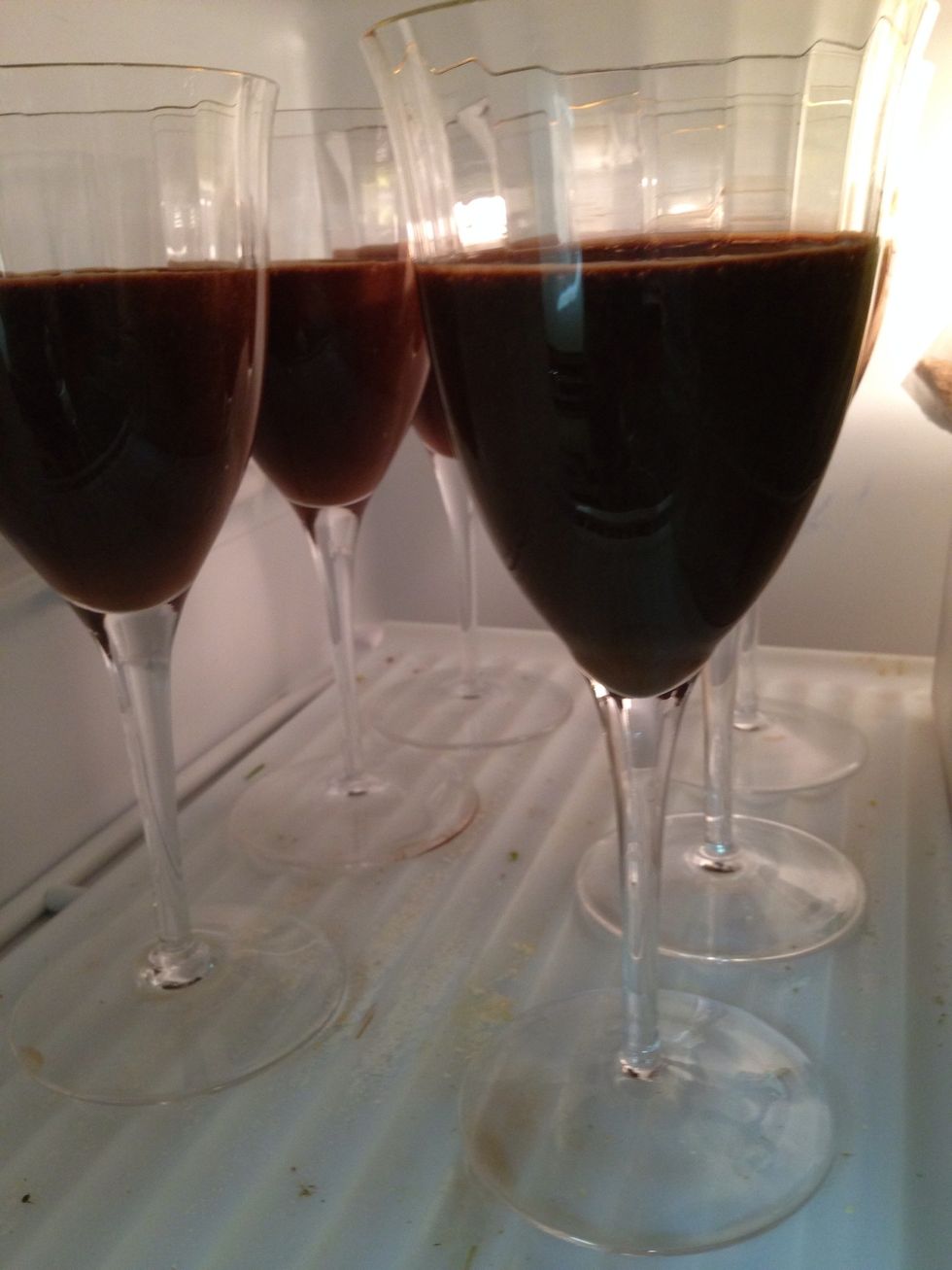 After sprinkling with salt, pop them in the fridge to chill until set, about 3-4 hours.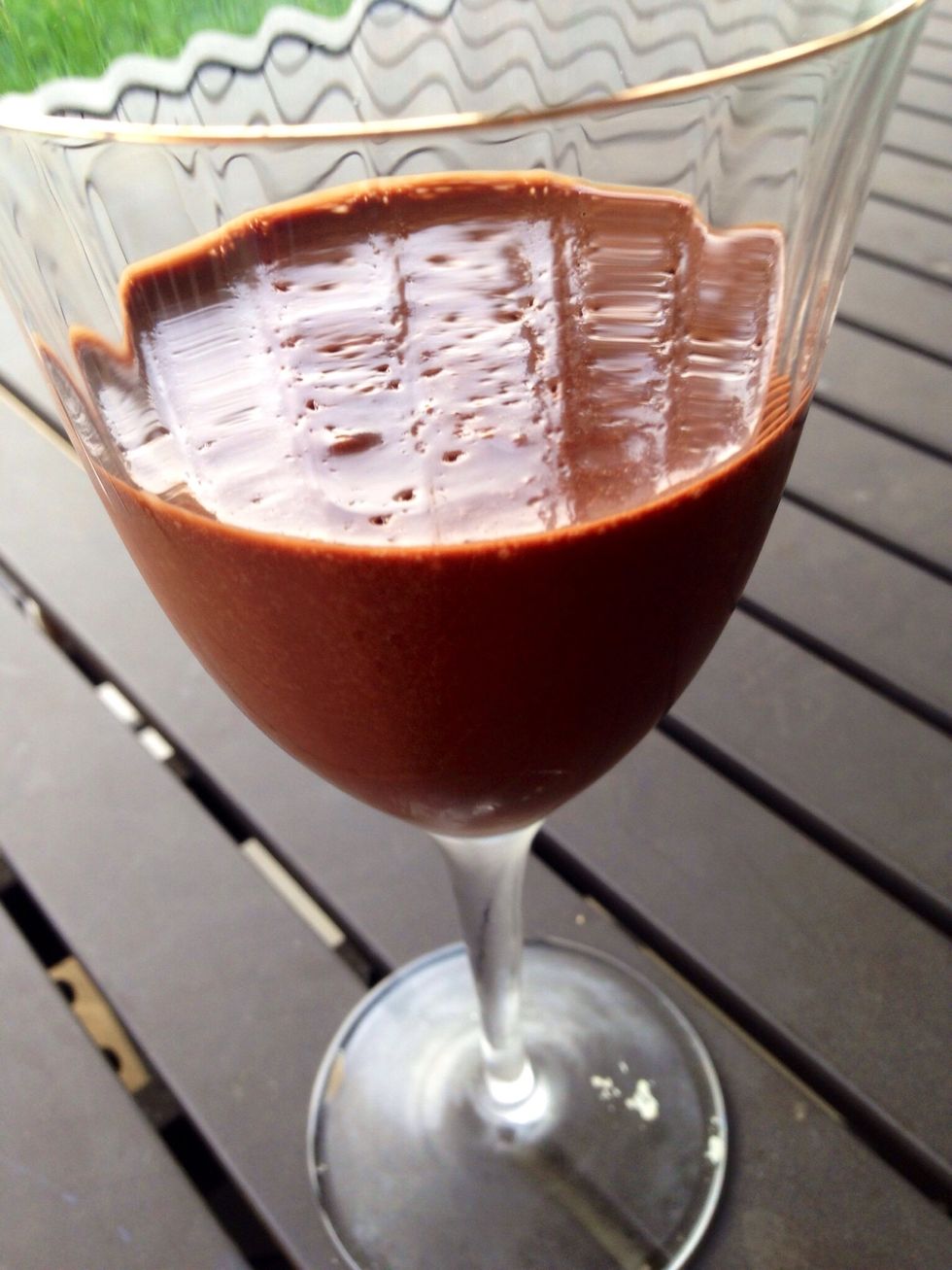 It's been about 3 hours, and my pots de crème are set.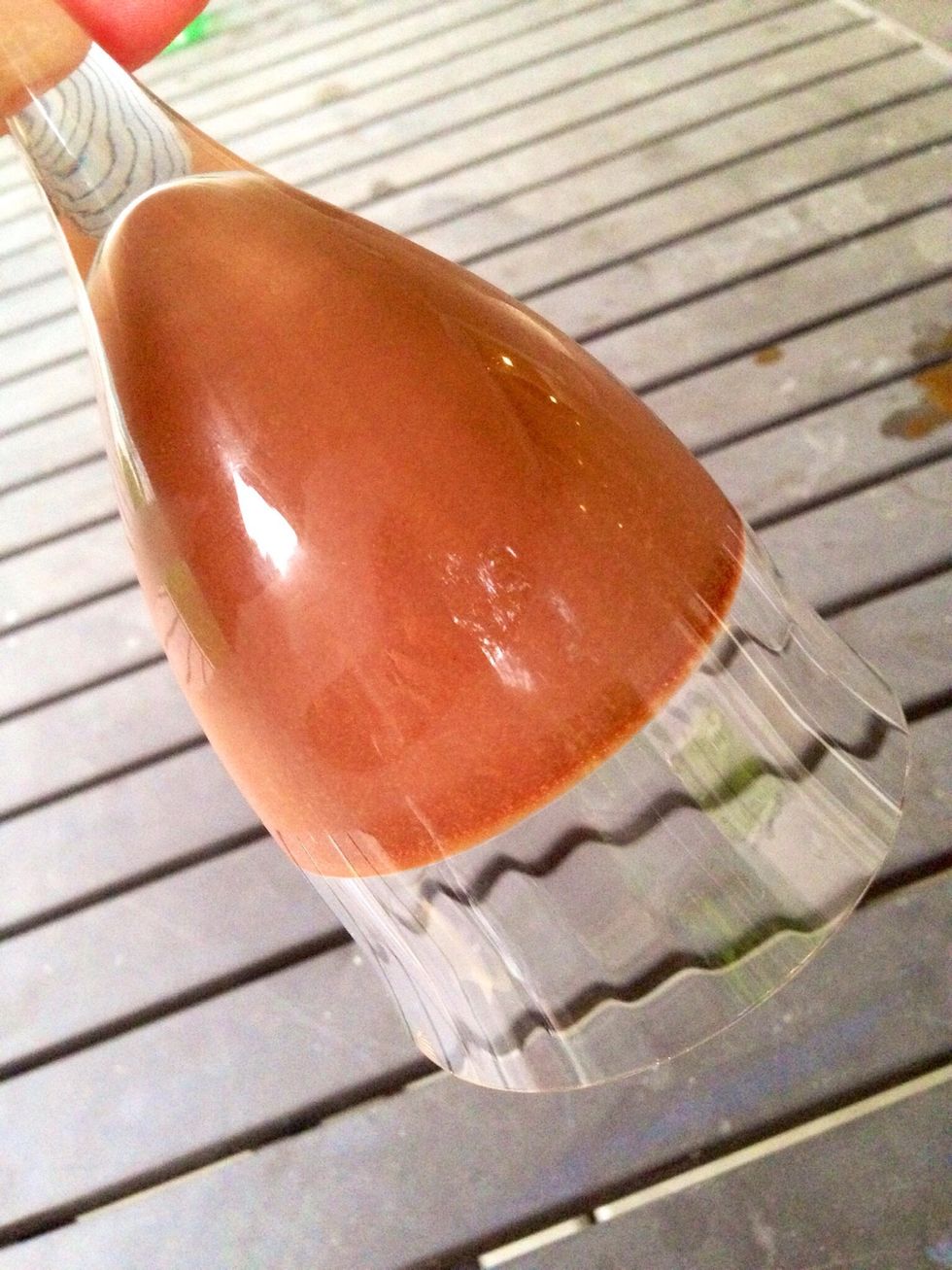 It shouldn't fall out of the container.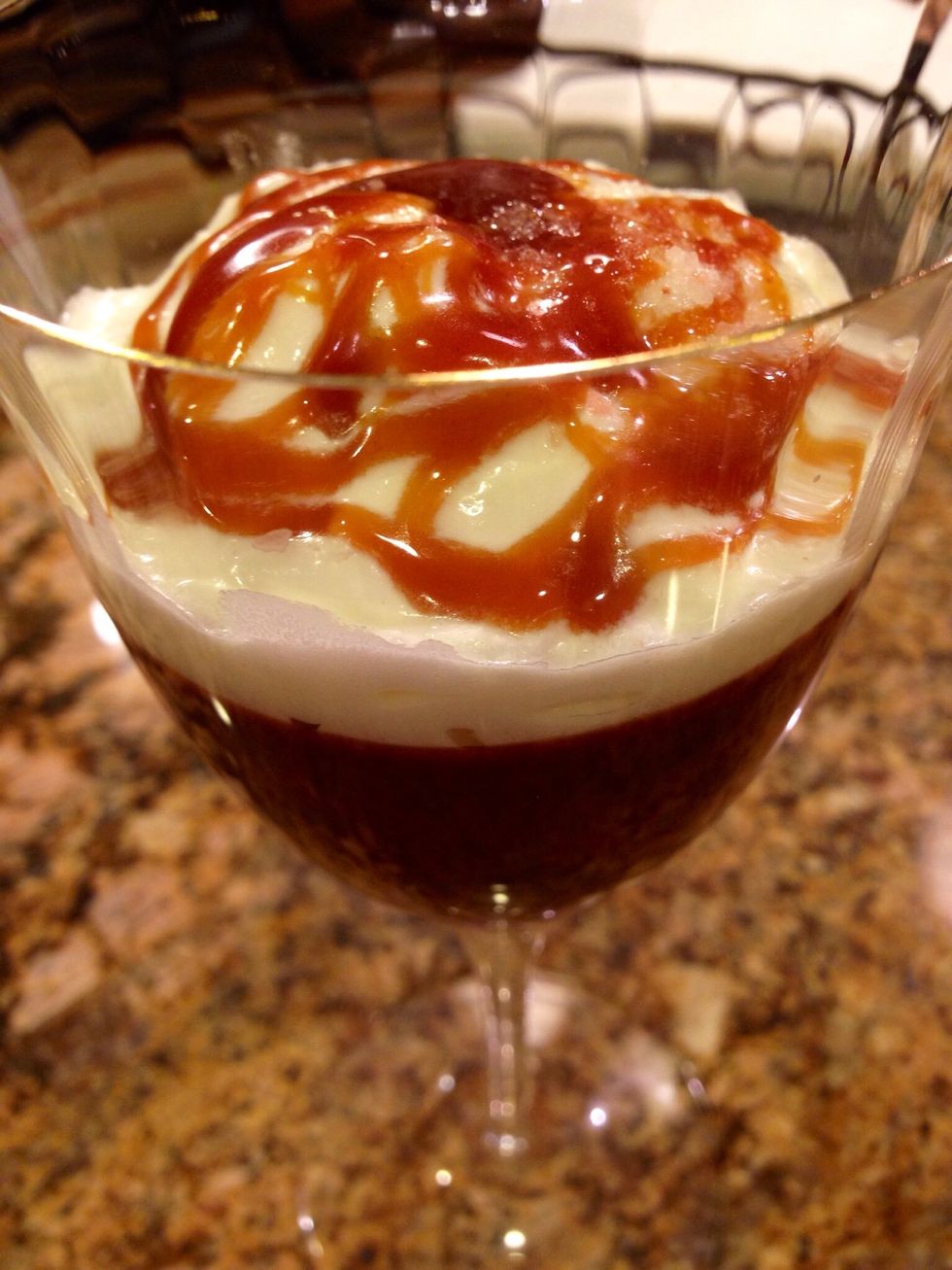 Perhaps add some fresh whipped cream and homemade caramel sauce?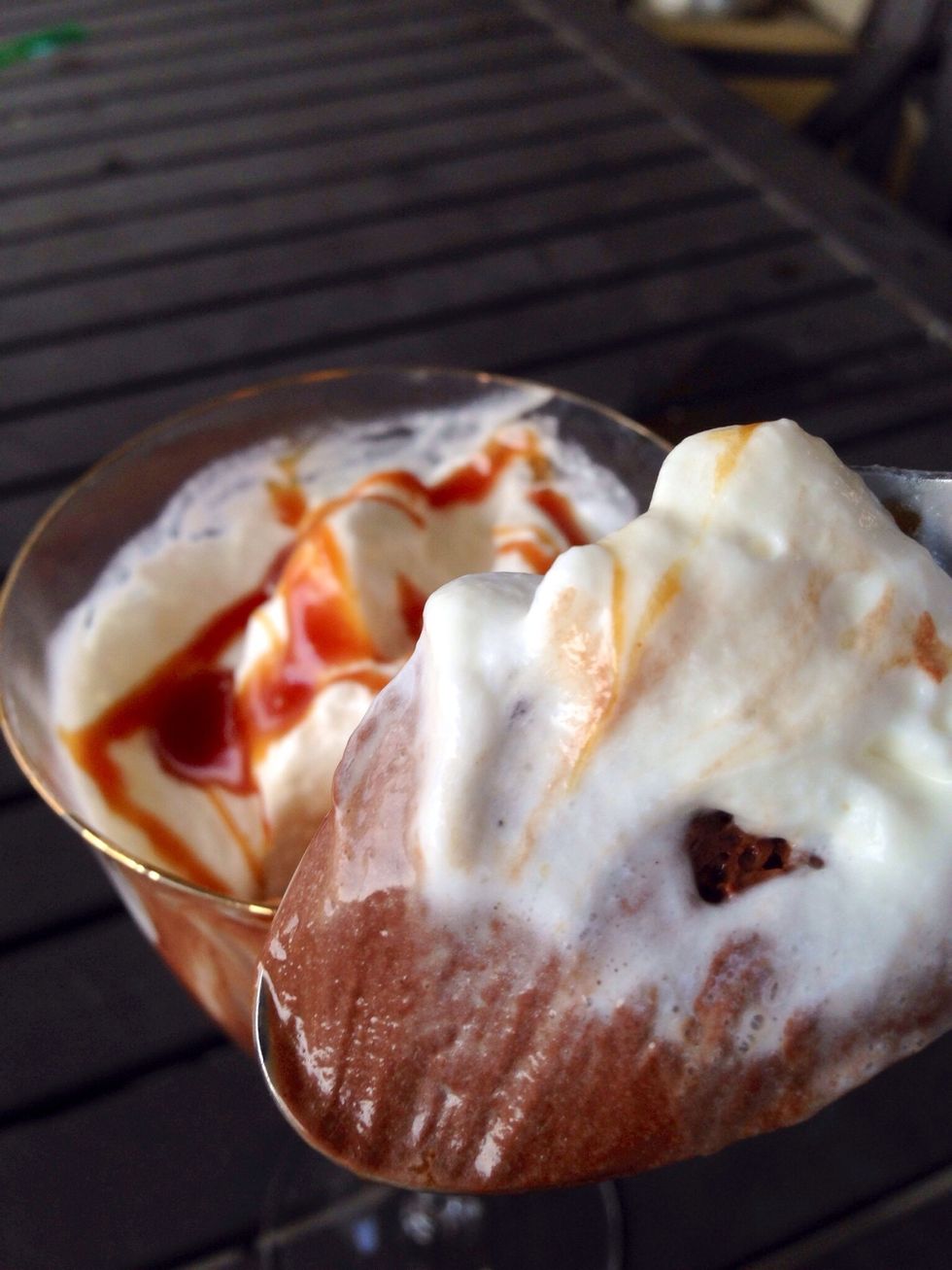 Take a bite. Prepare for chocolate bliss.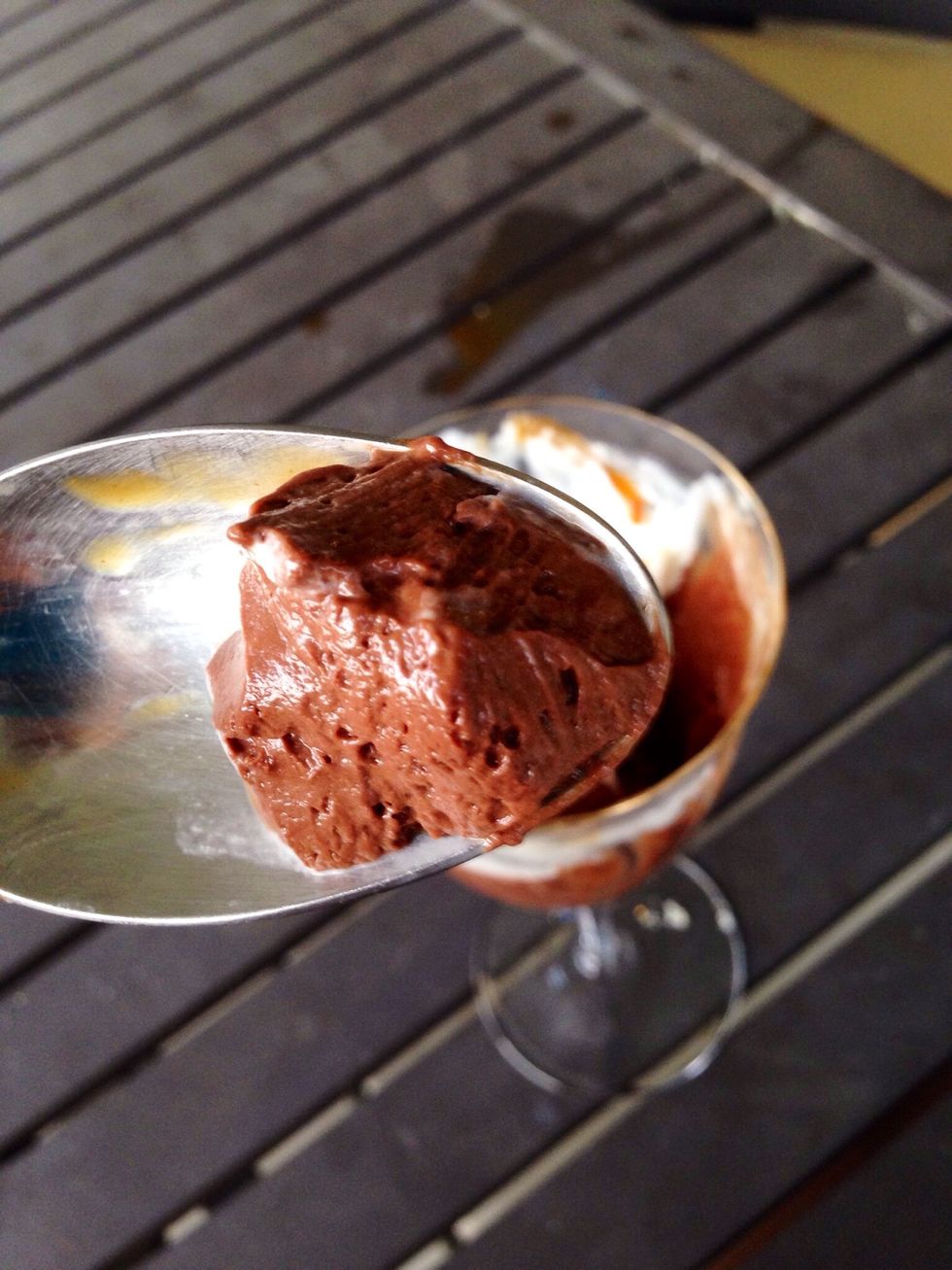 The texture is so light and literally melts in your mouth. It's almost like eating ganache, but lighter. It's not like a mousse or a pudding, either. I can't do this dessert justice through words.
You must give it a try for yourself. Enjoy!
12.0oz Good quality dark chocolate
4.0 Eggs
2.0tsp Vanilla
8.0oz Strong coffee
1.0pch Salt