Make Salted Caramel Sauce (Quick & Easy!)
9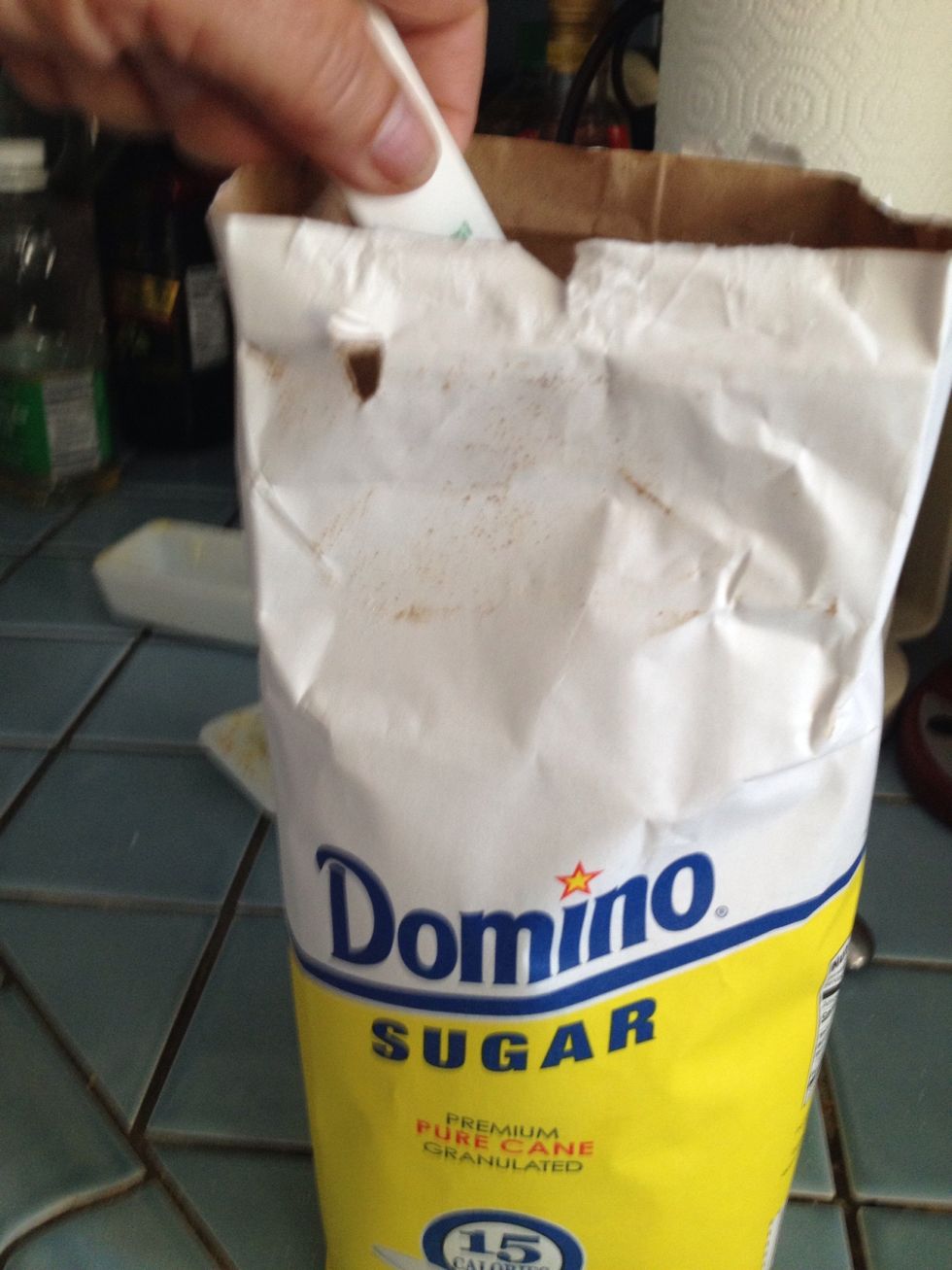 Take one cup of granulated sugar...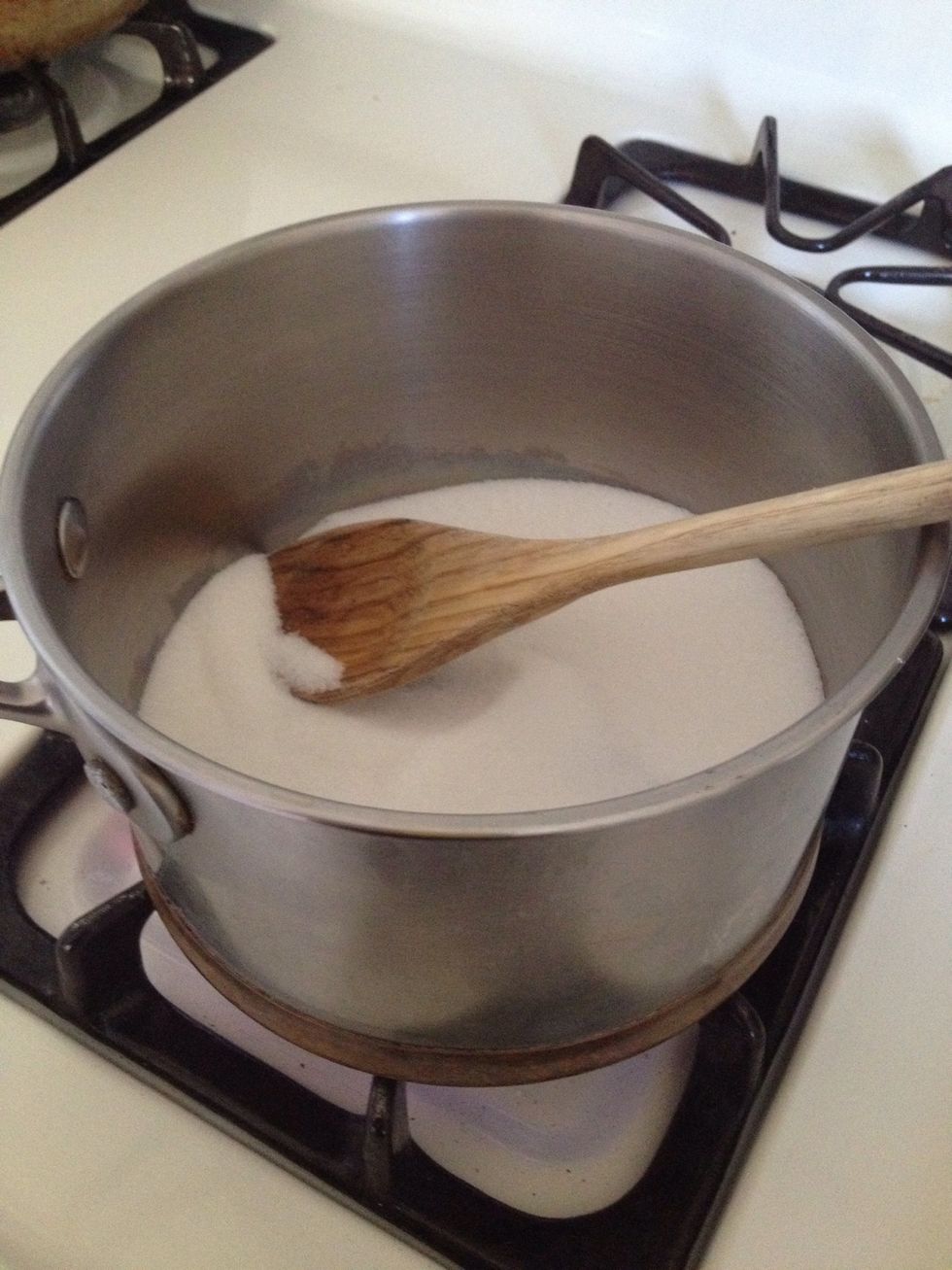 ...and add to a medium saucepan over medium heat. Stir constantly with a wooden spoon or heat resistant spatula.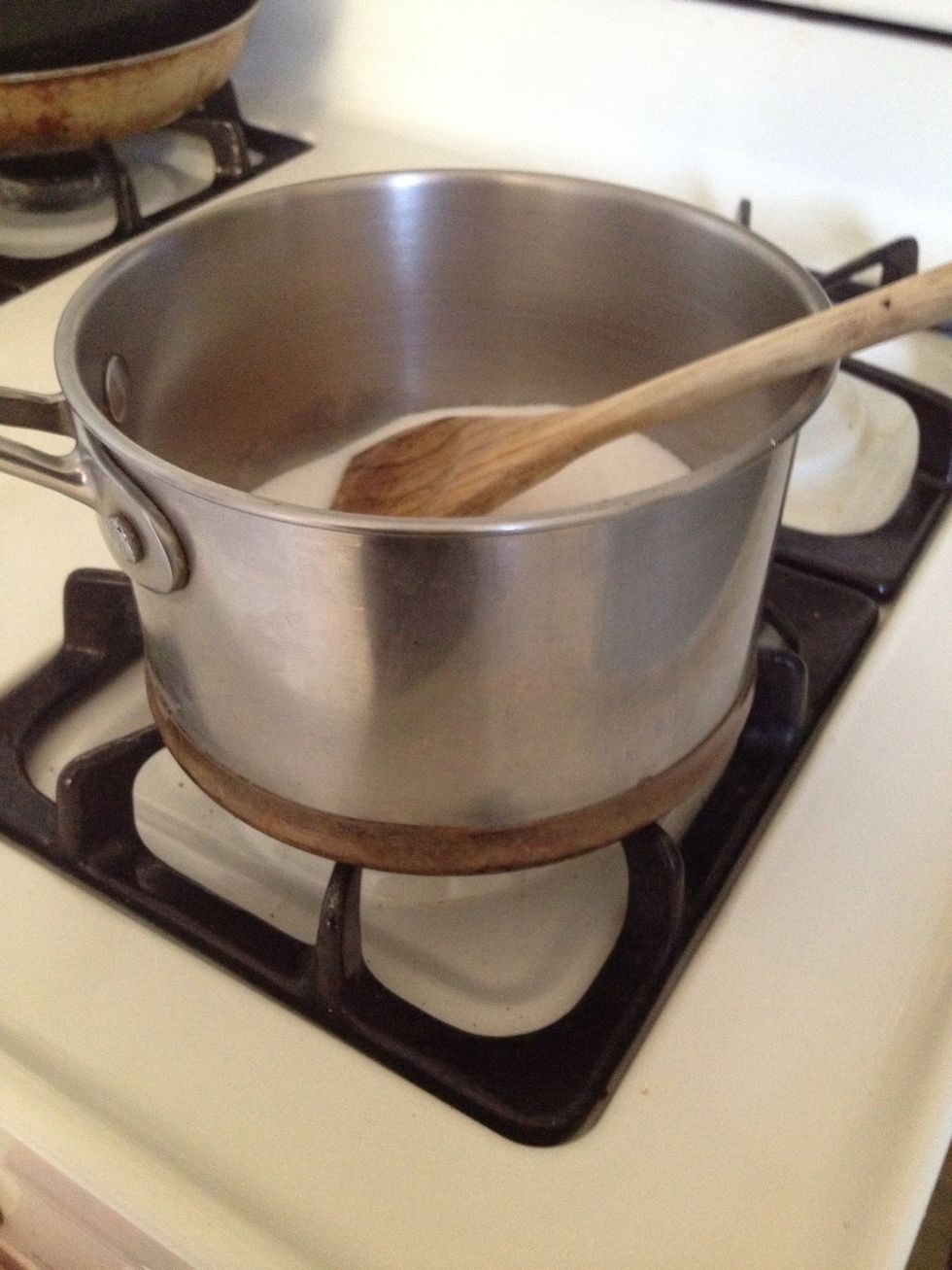 Keep stirring! And stirring!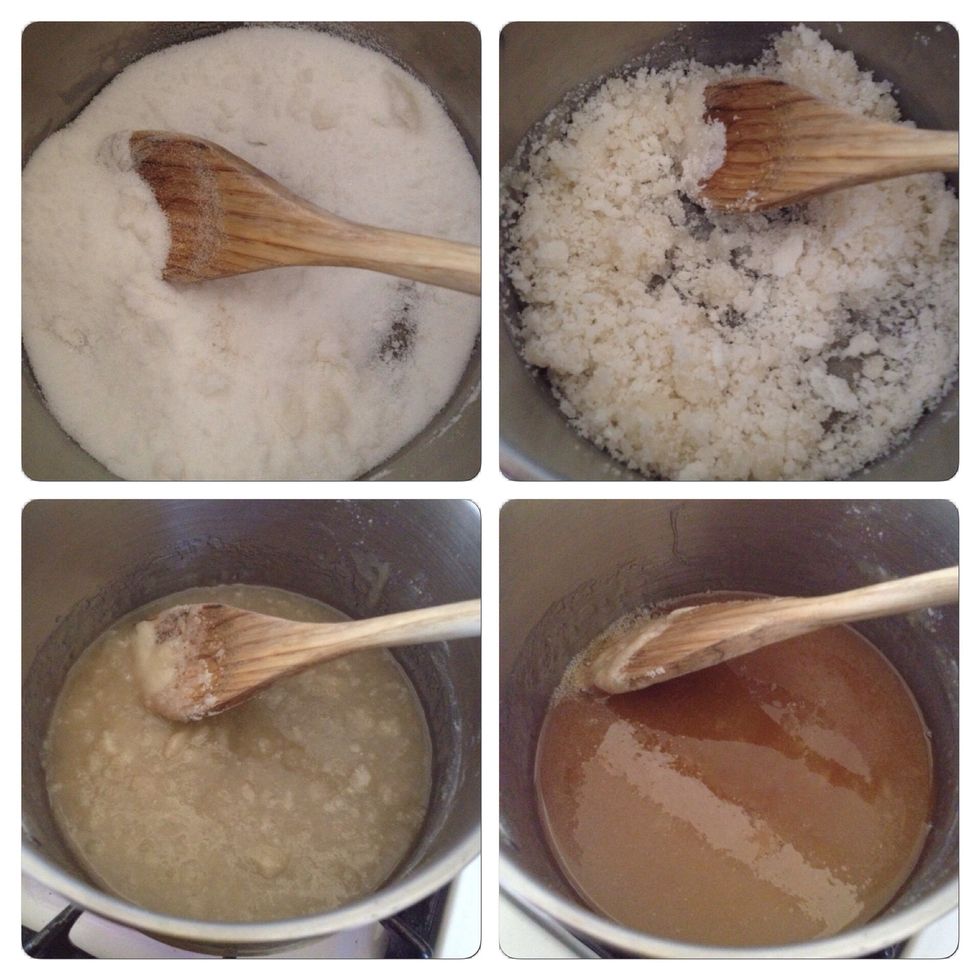 Gradually the sugar will start forming clumps. Keep stirring! Eventually it will melt into a caramel-colored liquid.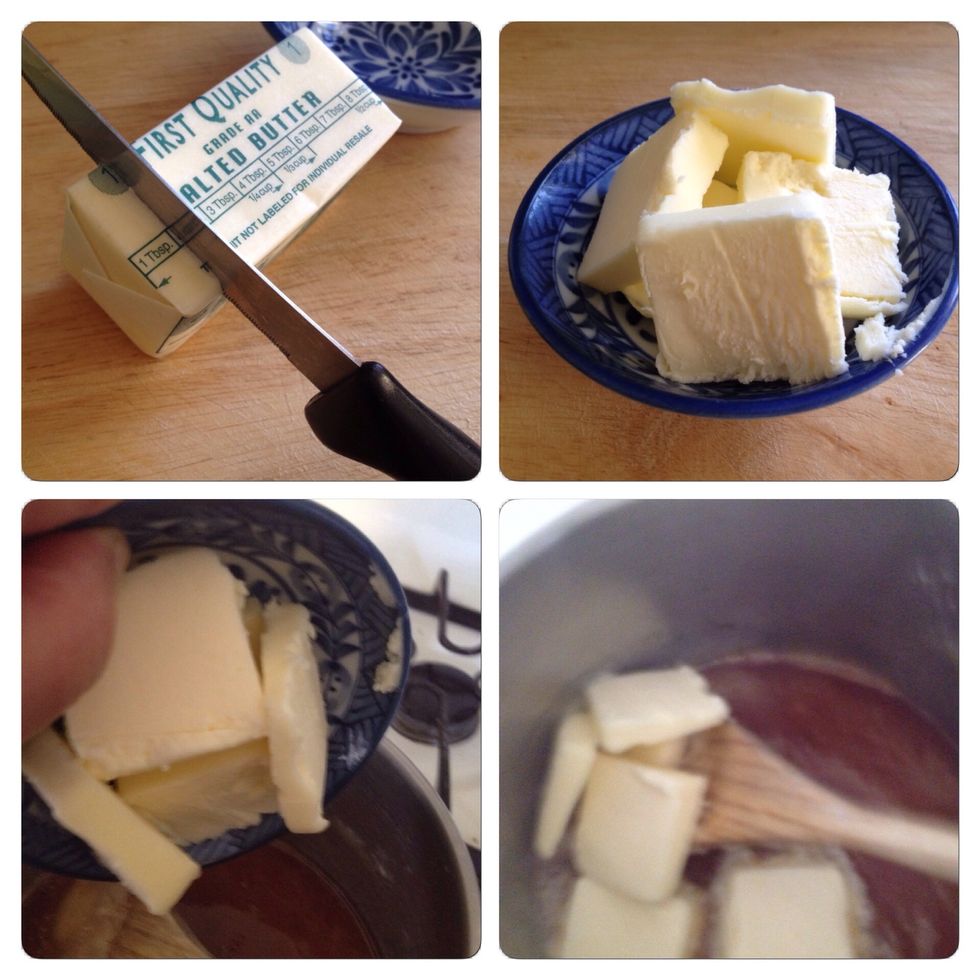 Precut the butter into 6 pieces and once the sugar has melted, immediately drop the butter in.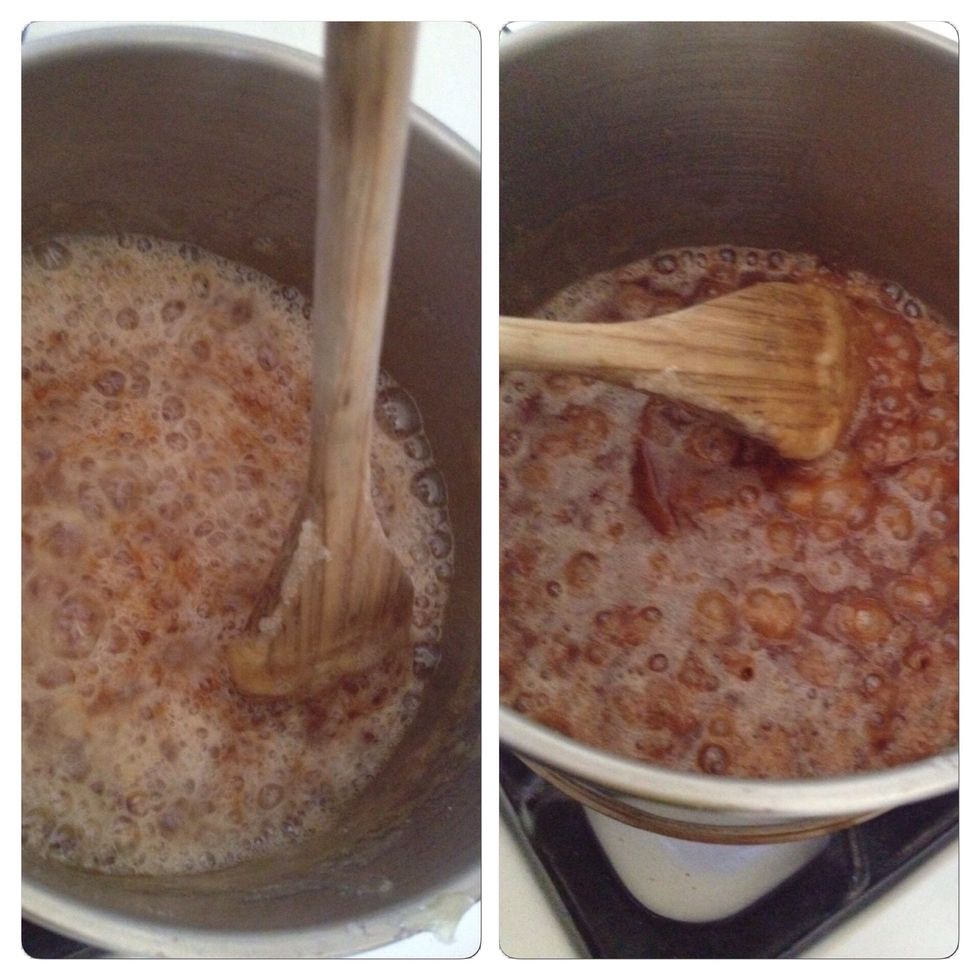 Keep stirring! And be careful - the caramel will bubble rapidly when the butter is added. Keep stirring! For about 2-3 minutes.
I knew having this in my pantry would come in handy one of these days! You can use heavy cream, whipping cream, light whipping cream or double cream. (Upwhipped, of course!)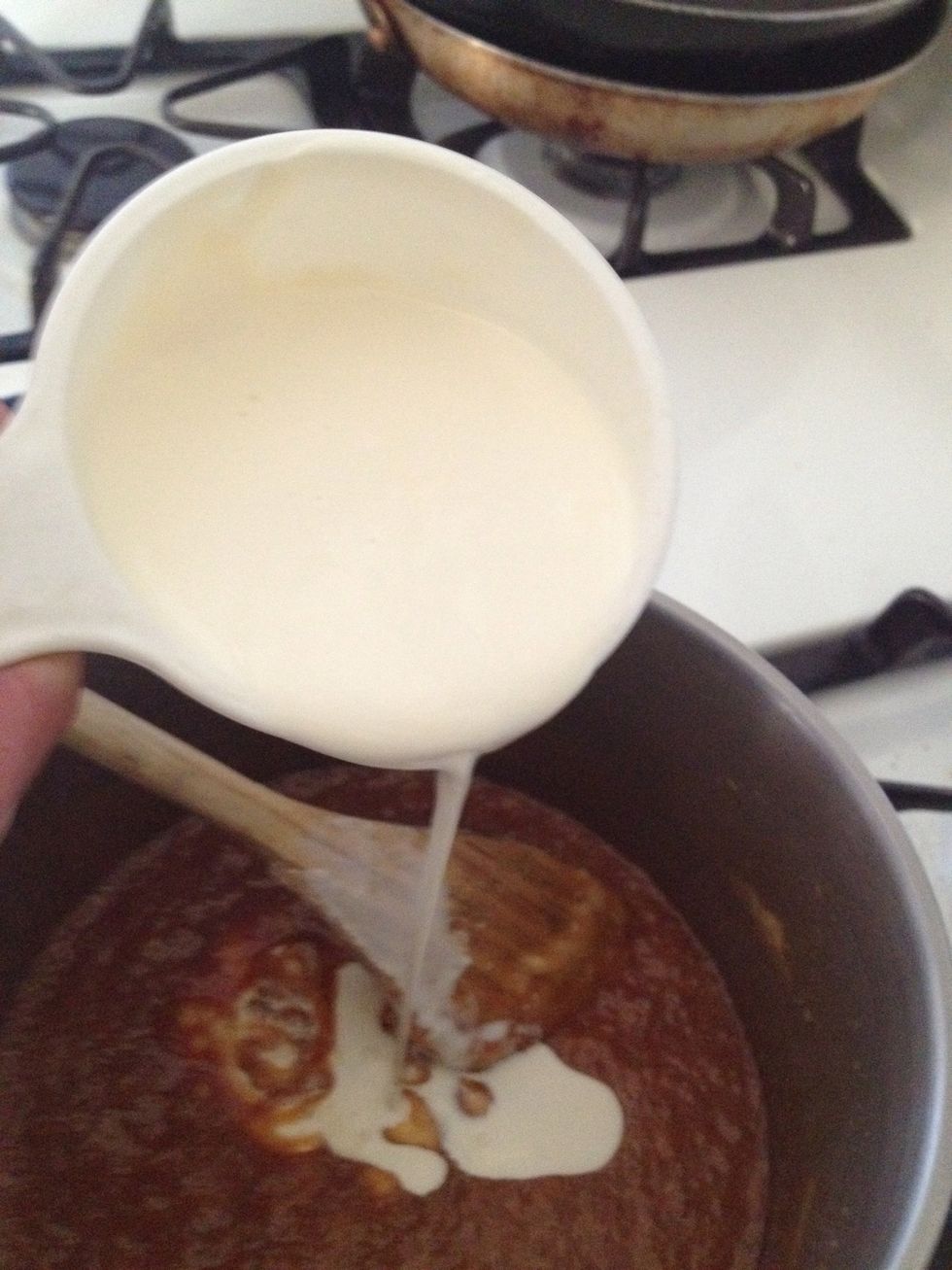 Pour the 1/2 cup of cream slowly into the caramel.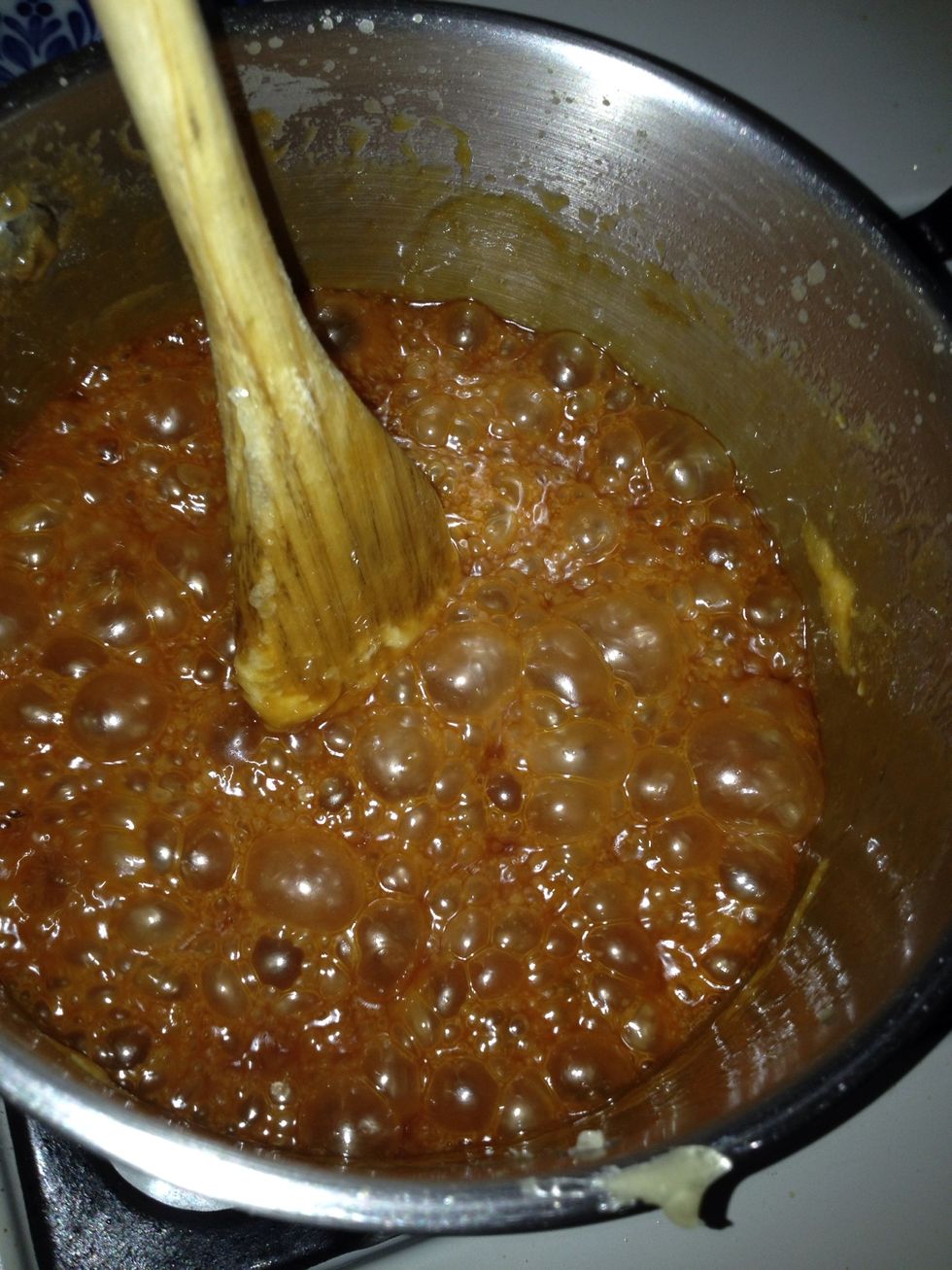 It will break into bubbles and may splatter so be careful. And keep stirring!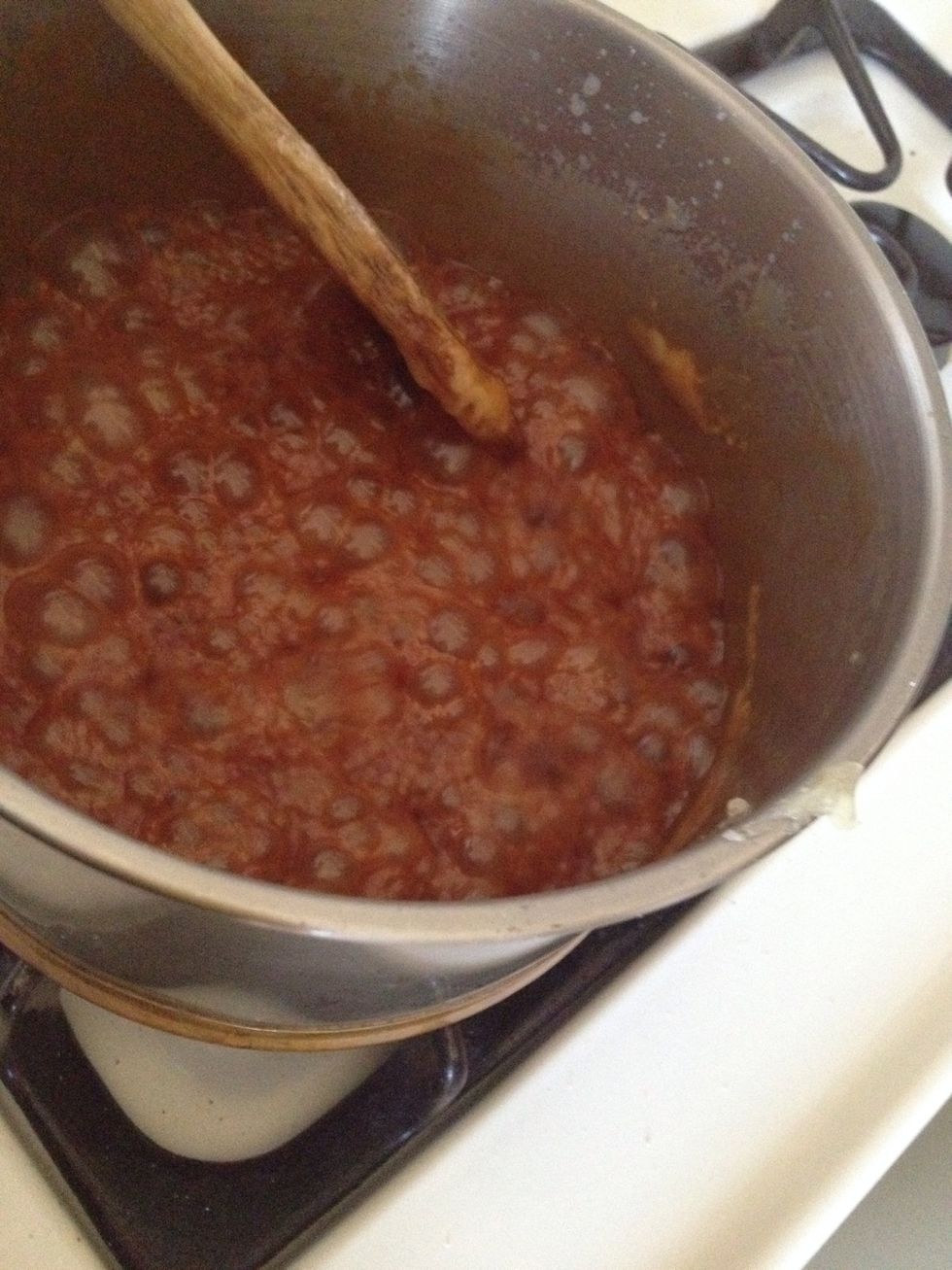 And stirring!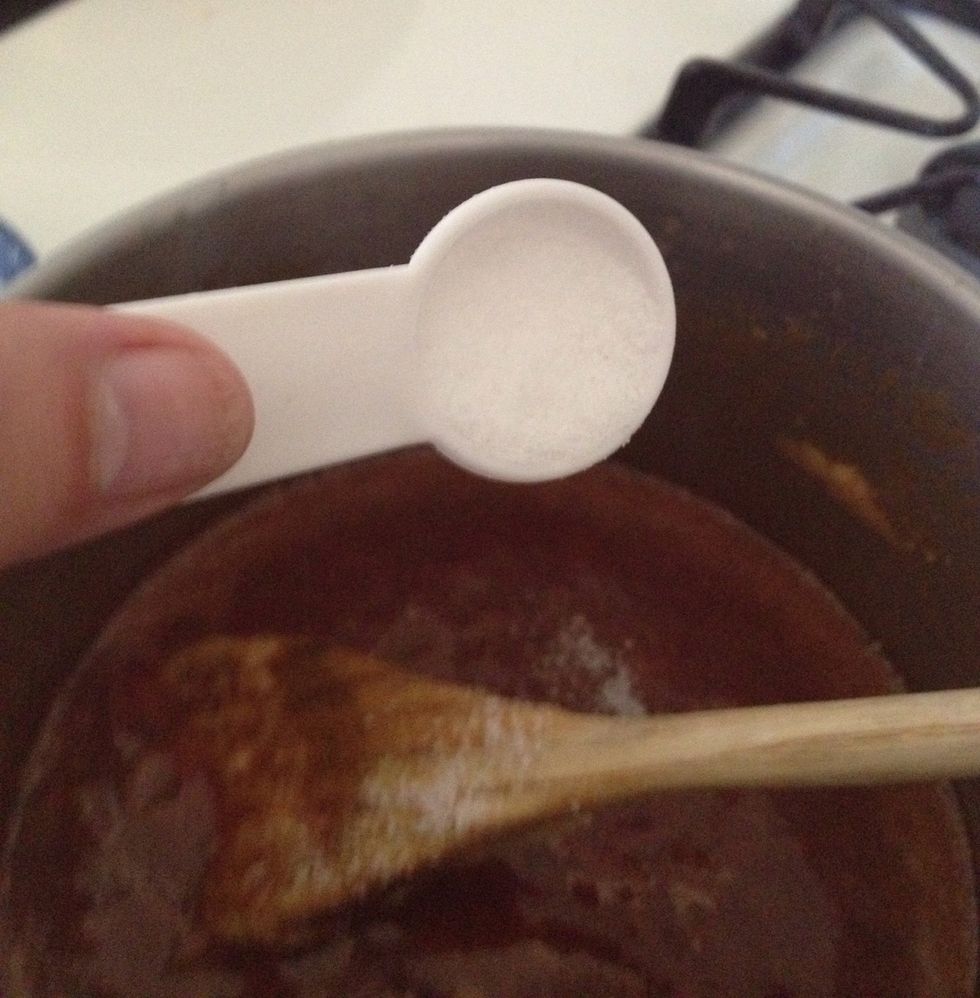 Remove from the heat and stir in the teaspoon of salt - this is salted caramel after all! Let the caramel cool.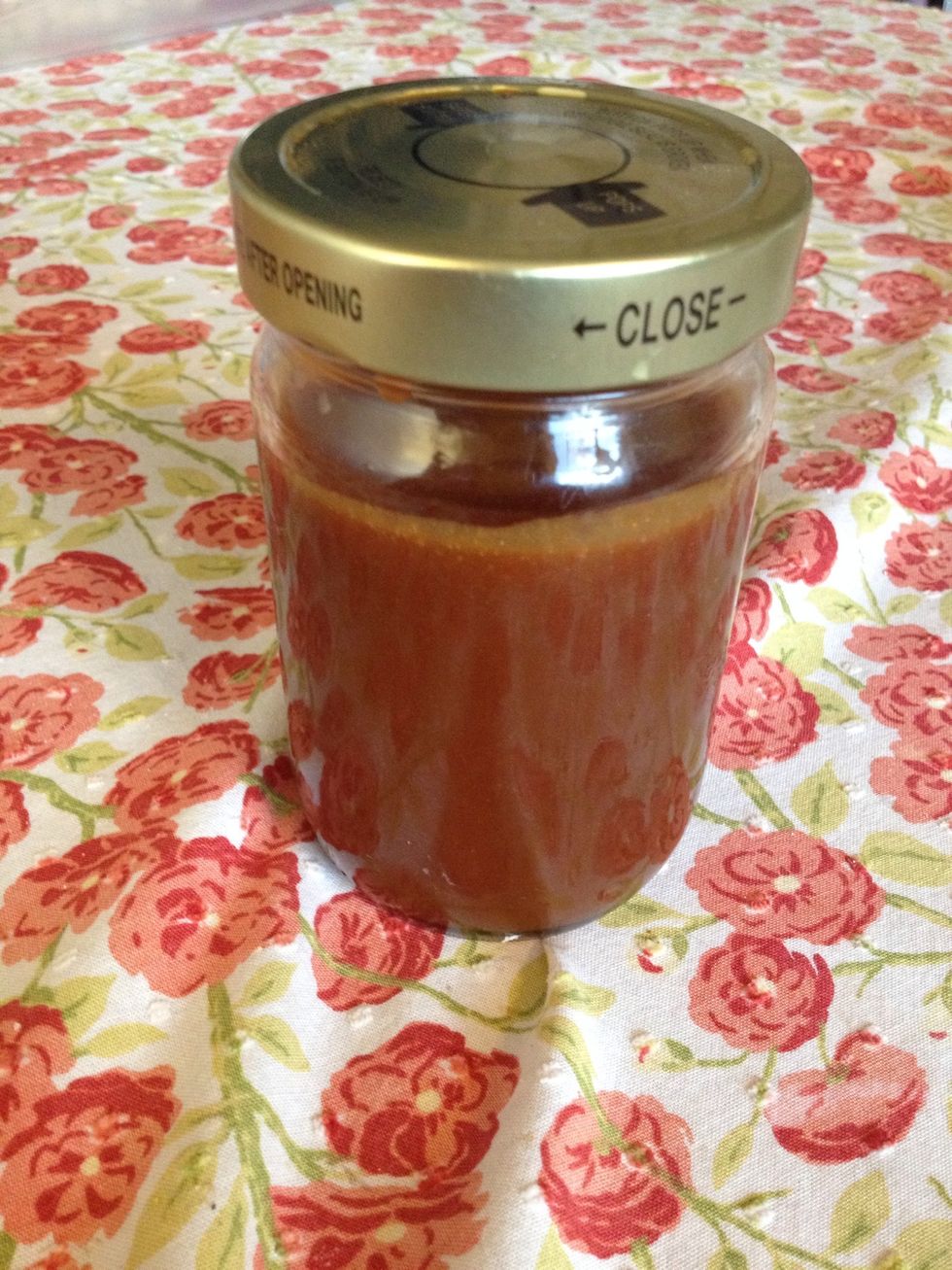 Pour into a glass jar. You can store up to 2 weeks in the refrigerator. Assuming it lasts that long!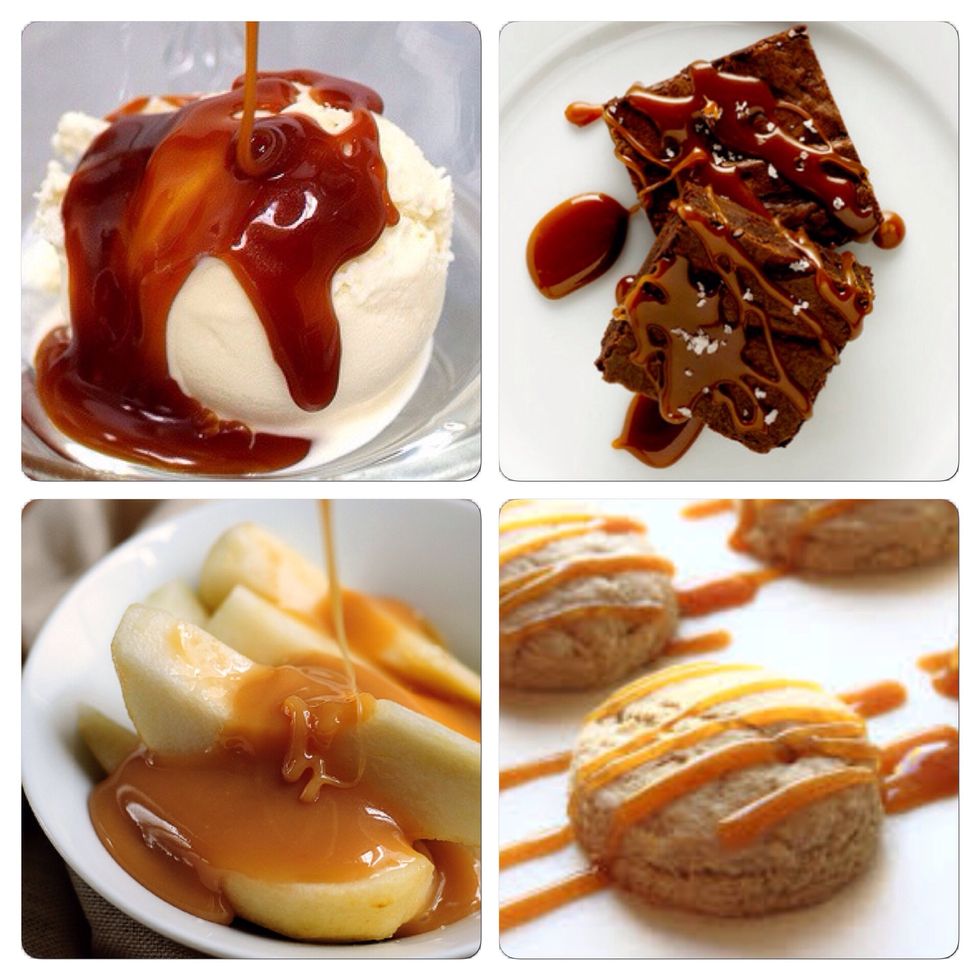 Use your salted caramel sauce on ice cream, brownies, apples or other fruit, cakes, scones, cookies, and even bread.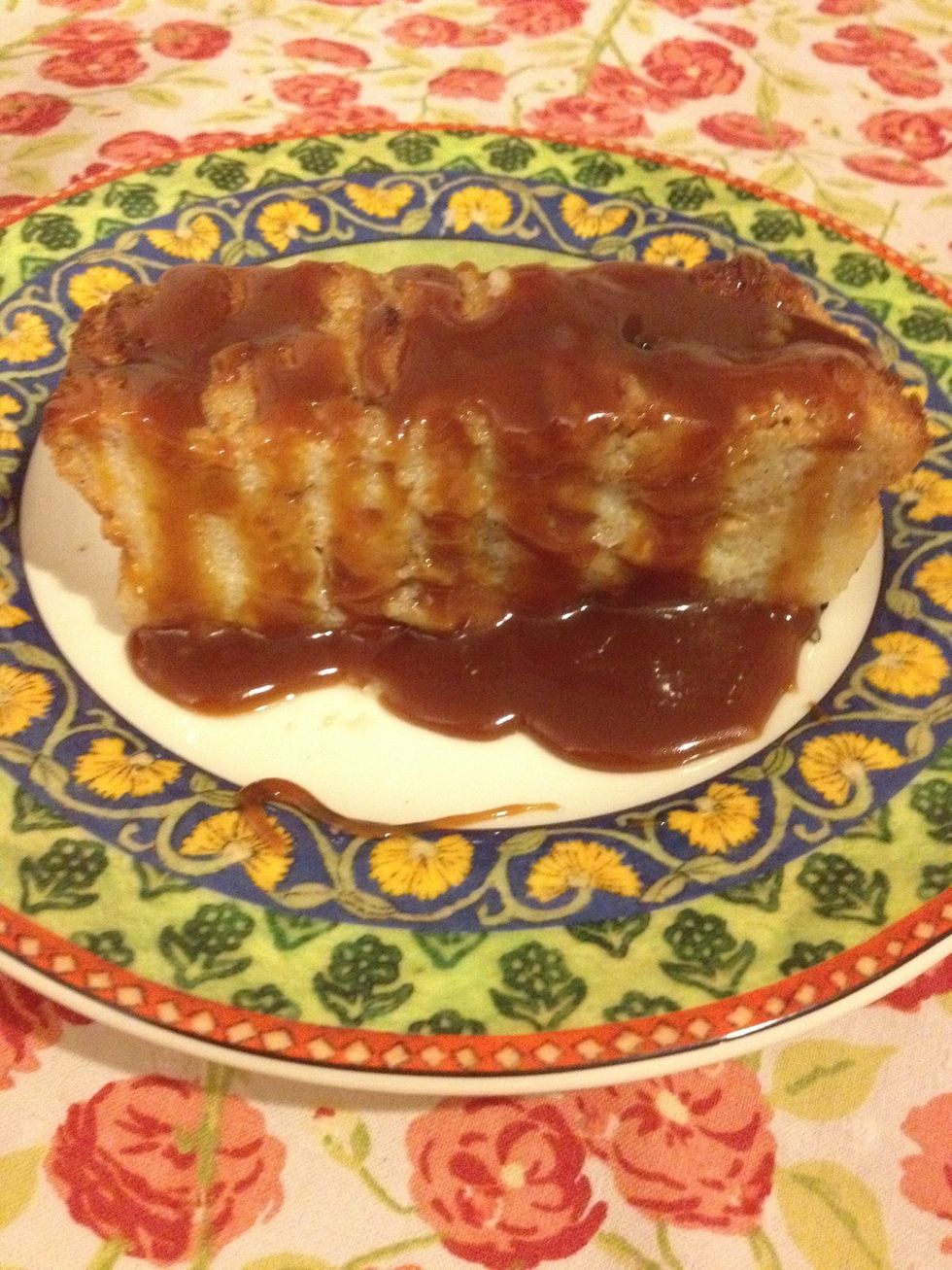 Me? I'm drizzling salted caramel on a piece of bread pudding! So delicious! Enjoy!
1.0c Granulated sugar
6.0Tbsp Butter (salted)
1/2c Heavy cream (whipping cream)
1.0tsp Salt
Felicia Gustin
I love to create! All kinds of things. Food, crafts, jewelry, art, photos, theater, events, history, social justice. My proudest creation is my daughter!